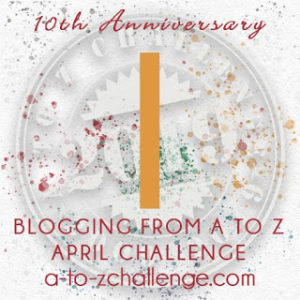 (Editor's Note:  For  my  2019  posts,  I will be posting photos from my travels in 2018.  I visited 26 states and drive over 13,000 miles in 2018.  These posts will feature of few of the road signs and business signs I came across, as well as some stories behind them.  Enjoy the Read and Enjoy the Ride!)
I am always Interested in the Incredible variety of unique places in this expansive country of ours.  Through my over 13,000 miles of travel in 2018 I saw thousands of signs for roads, places, shops, etc.  There aren't too many that begin with the letter I but I did find some…because I had this challenge in mind as I traveled.  So, here are the three or four I signs I found in 2018. Enjoy the Read.  Enjoy the Ride.
I.X.L., Oklahoma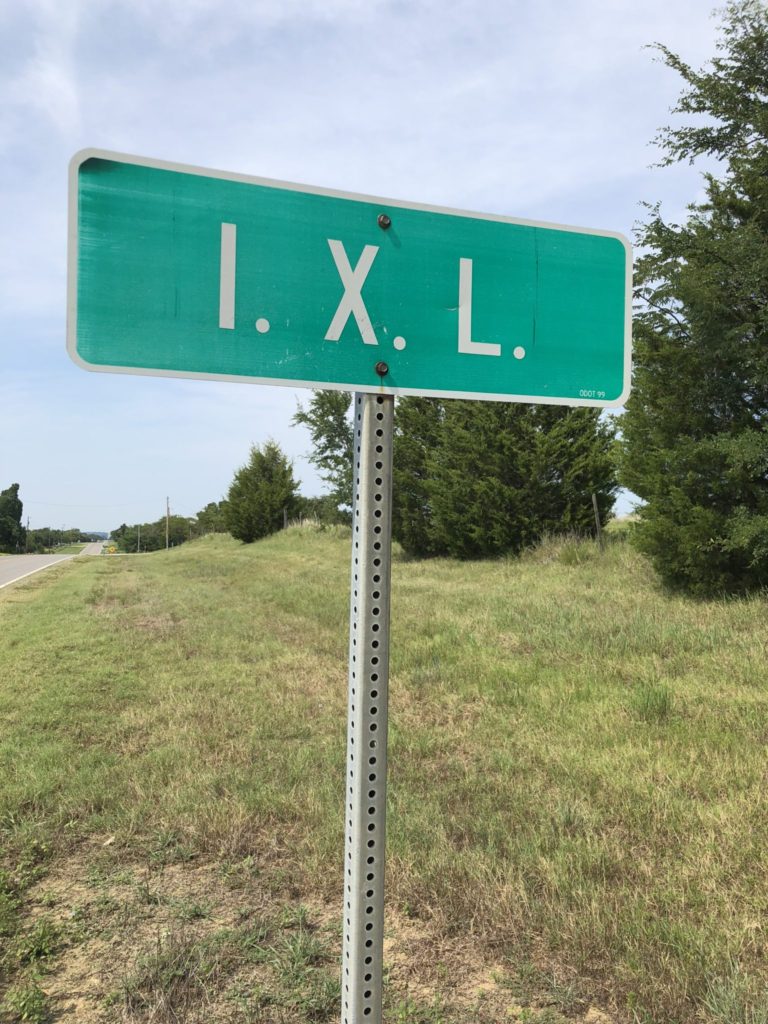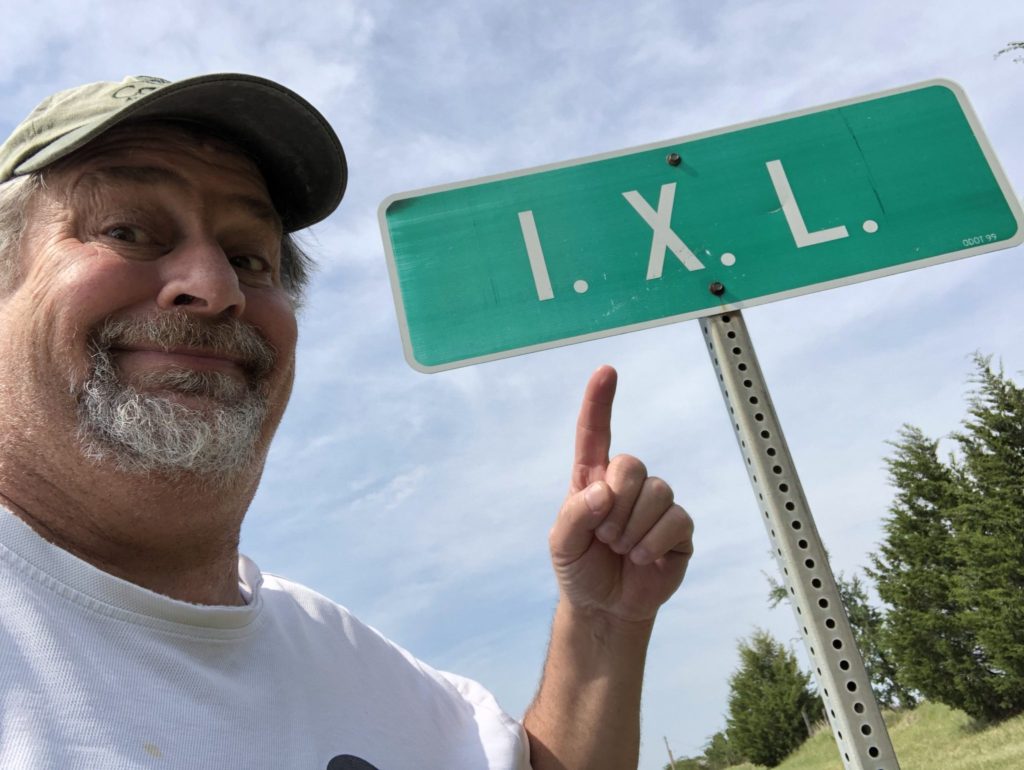 I have seen hundreds and hundreds of town signs over the years, but this was the first time I have found a location name that is an abbreviation.  Granted, there are towns with their nicknames, such as Chi-town for Chicago or Philly for Philadelphia.  But, what does I.X.L. mean?  Maybe it refers to my travel writing? (Do I X L?)
I.X.L. is a small place with a population of about 51 (in 2010).  The town was incorporated in 2001 and is an historical freedman's town.  According to the town's website explains that the actual name comes from the fact that the town site is on a strip of Cherokee land famous for the Oklahoma Land Run. The name stands for Indian Exchange Land. The town's population is 100% African-American (thus a "freedman's town"), with Joan Partridge as the current mayor.
Iowa River Greenbelt, Iowa Falls, Iowa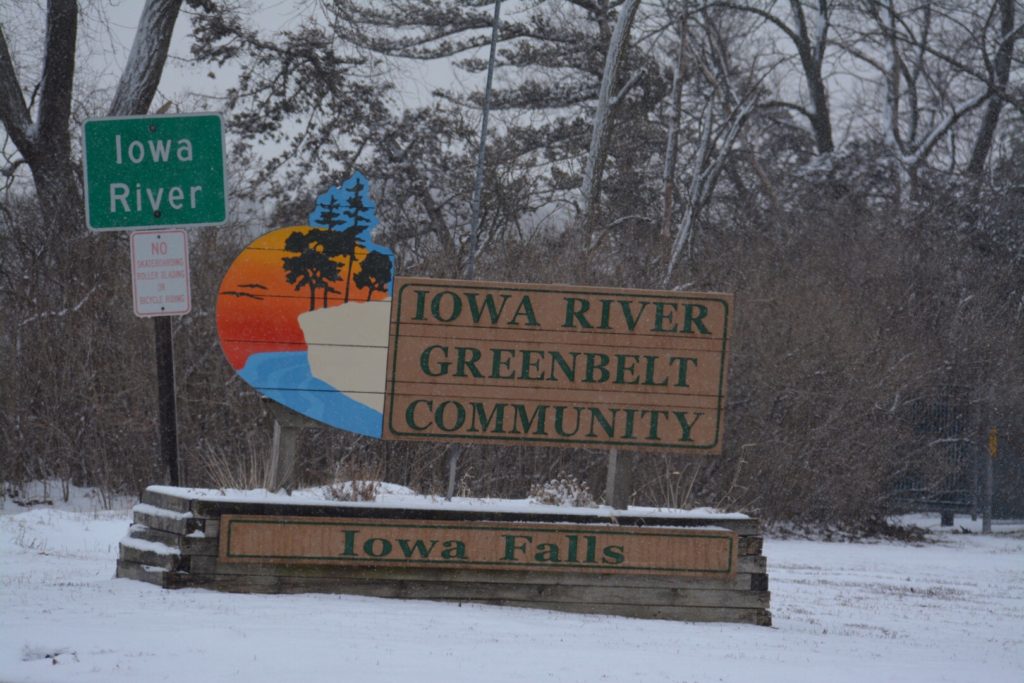 As I travel across the country, I typically make plans to find the wonderful Whispering Giants by Peter Toth (see my post about these).  One of the nearly seventy of these is located in Iowa Falls, Iowa on the Iowa River Greenbelt.  The Greenbelt runs along the Iowa River in Hardin County, Iowa from Alden, Iowa to Eldora, Iowa.   Unfortunately, I was there in the midst of a snowstorm, so all I got to see was the sign and the Iowa Falls Whispering Giant.
Imagine Art Gallery, Walnut Ridge, Arkansas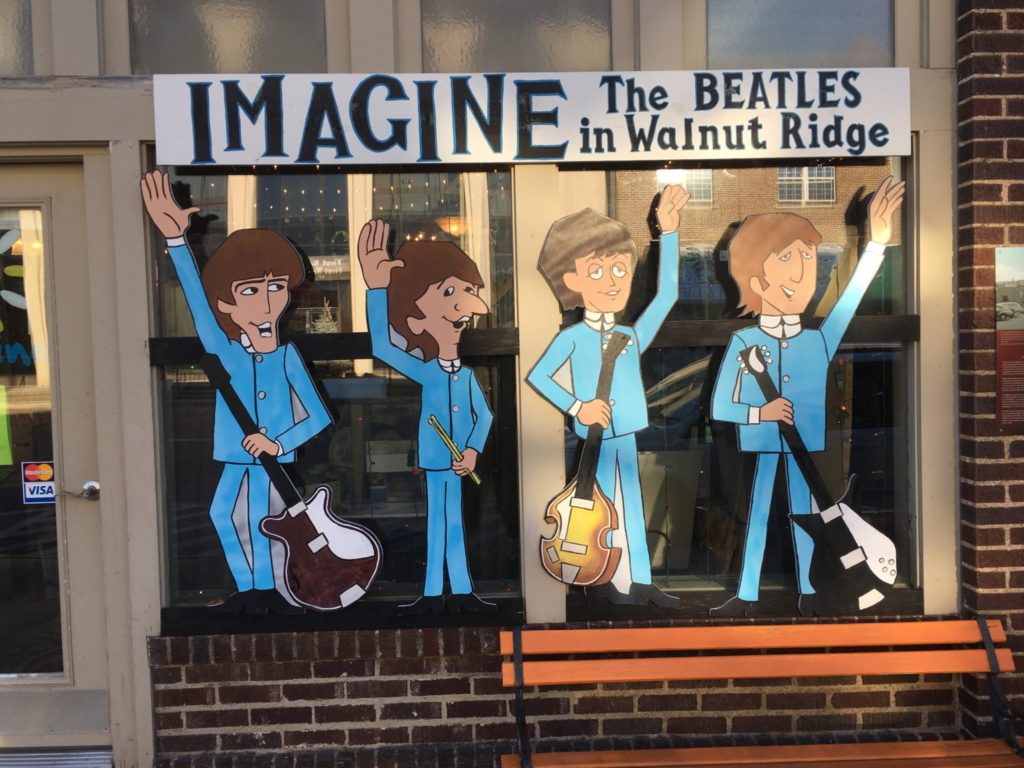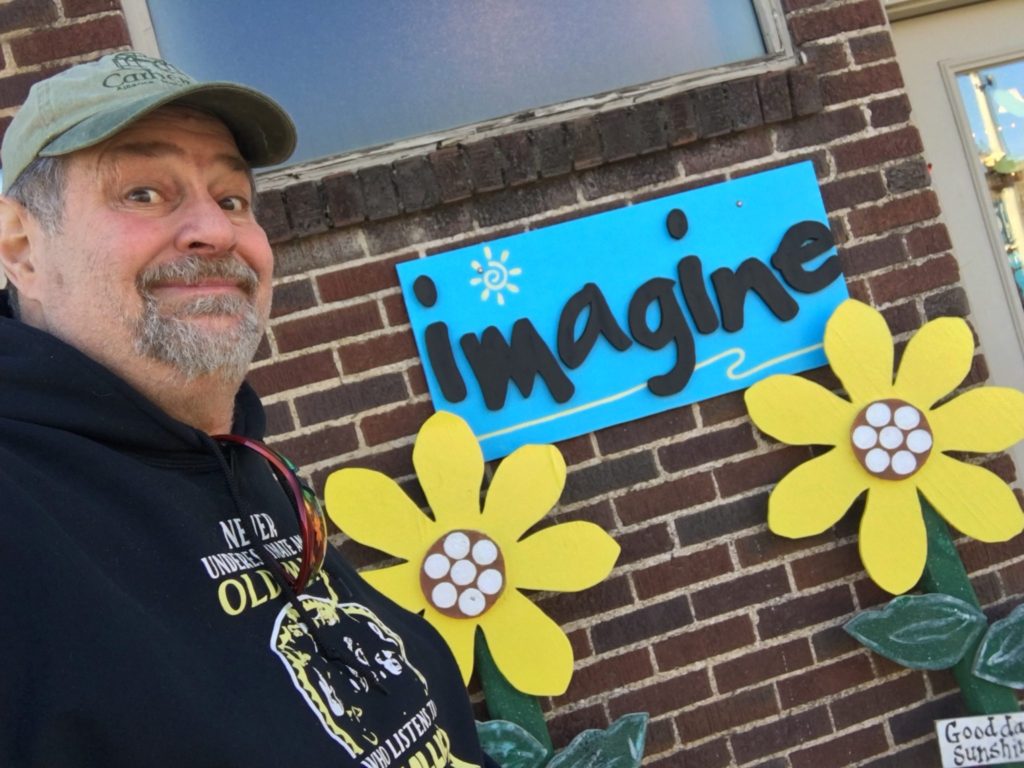 In 1964 the Beatles made their first visit to the U.S.  On this trip they passed through the small town of Walnut Ridge, Arkansas (see my post about this).  At the time, Imagine Art Gallery owner Carrie Snapp, was head of The Beatles local fan club when the Beatles made their surprise stop-over at the Walnut Ridge airport, between their Dallas and New York concerts. Nowadays Carrie runs a shop with a load of art, including lots of Beatle's memorabilia.  She even has copies of some of the original color photos from the Beatles 1964 stop-over.
Located at the intersection of Abbey Road and Main Street, it is part of a complex of shops and businesses that celebrate the Beatles' visit some 55 years after the event.  If you like the Beatles, this is a must-stop place.
That's it for the I signs.  Imagine the indulgence had I included more….
Like what you see here? Well, there is lots more!  I currently have two books about offbeat and quirky places to take on your road trips. You can see both of my books at http://amzn.to/2ks6fQZ. Working on Book 3, coming in late Spring 2019!!