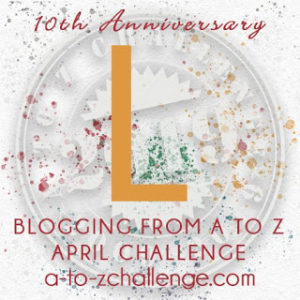 (Editor's Note:  For  my  2019  posts,  I will be posting photos from my travels in 2018.  I visited 26 states and drive over 13,000 miles in 2018.  These posts will feature of few of the road signs and business signs I came across, as well as some stories behind them. )
Longing for something luscious and lighthearted?  Today is your lucky day as I provide a luscious array of L signs in this post.  Enjoy the Read. Enjoy the Ride.
Light, Arkansas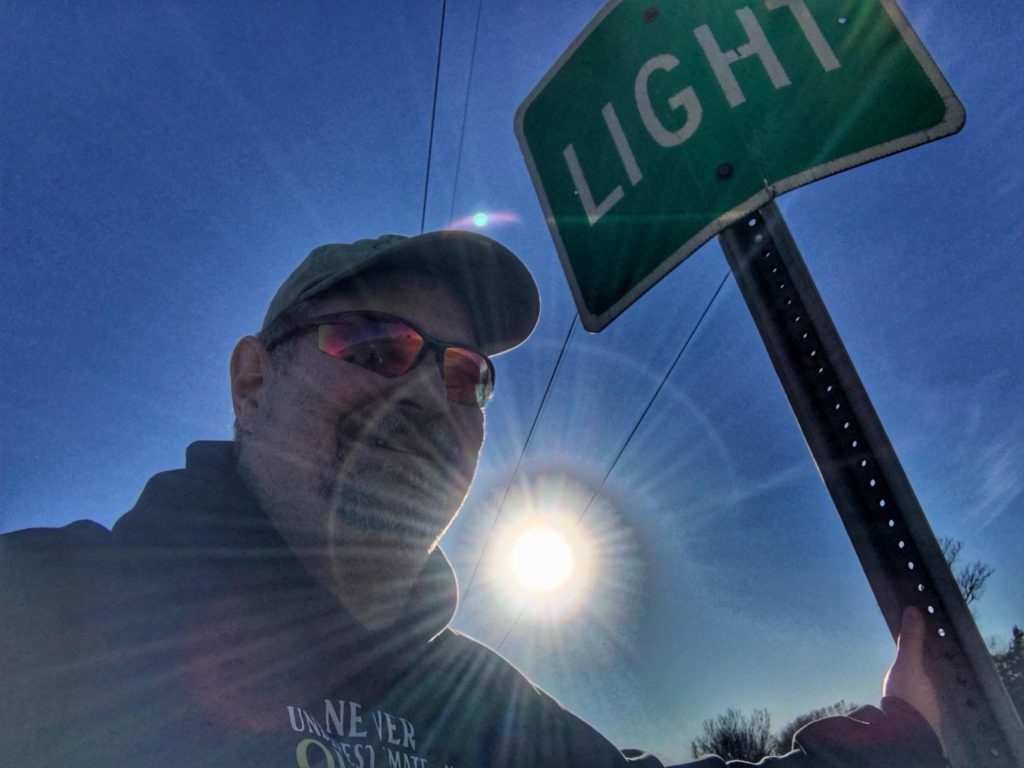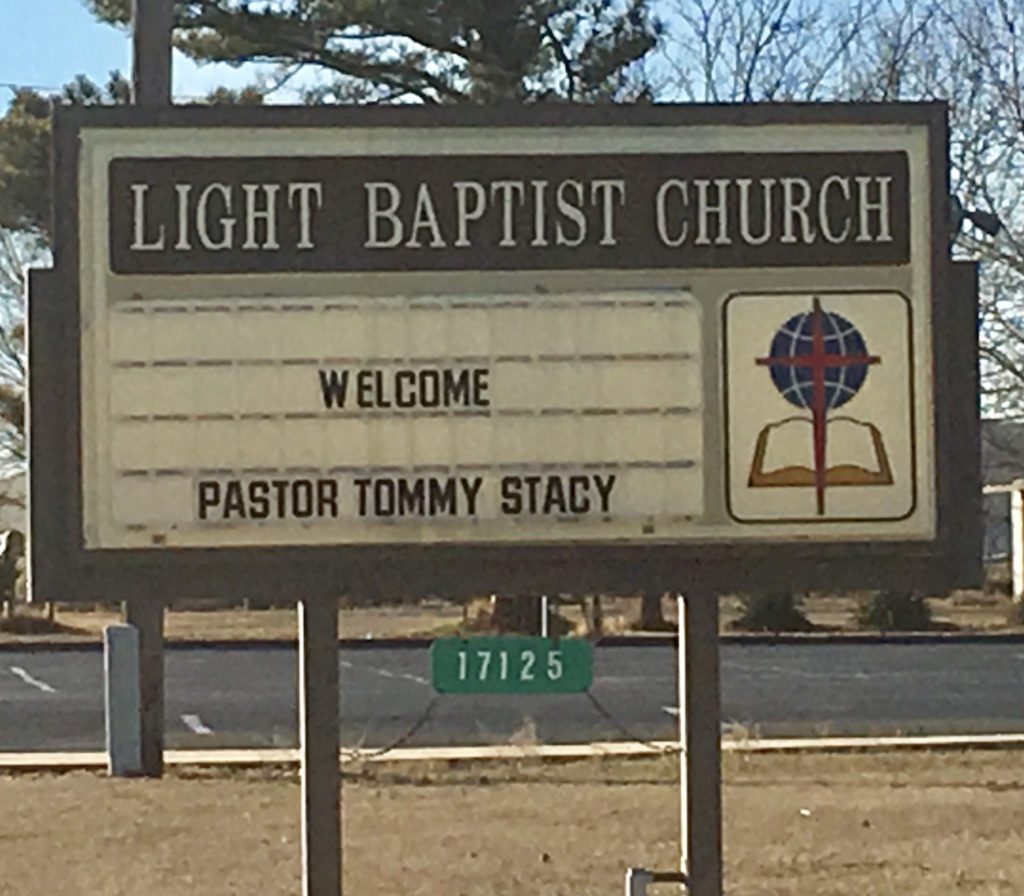 Light is located at the junction of U.S. Route 412 and Arkansas Highway 228 and was named after original settler Daniel Light.  Really out in the middle of nowhere.
Logger Restaurant, Knappa, Oregon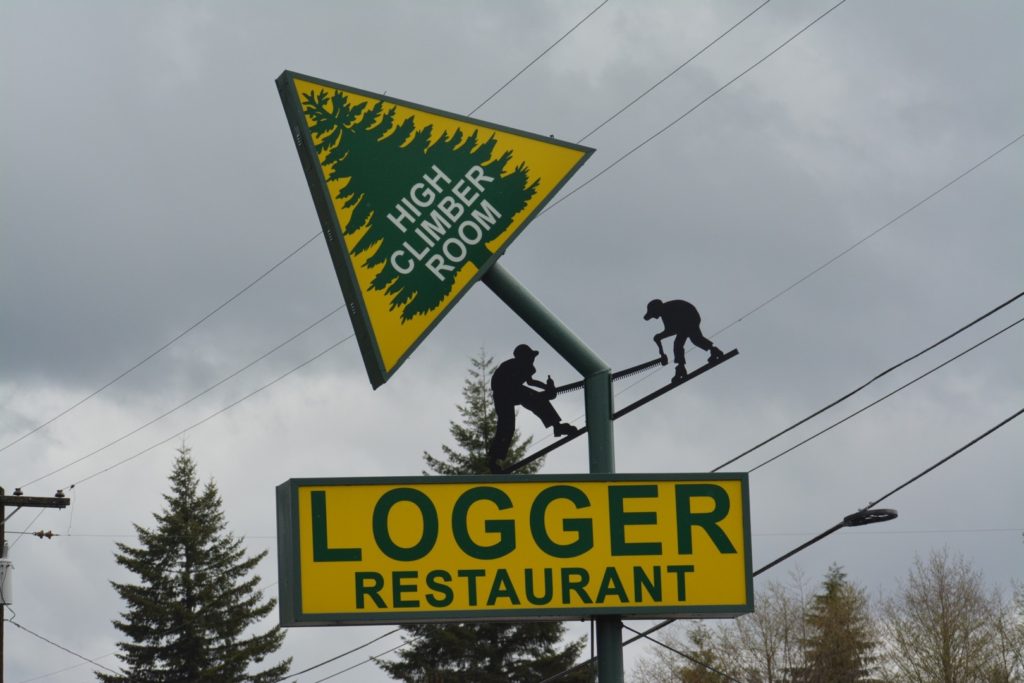 I ALWAYS have my camera with me, especially on road trips.  You never know when a fun sign will pop up along the road.  Such was the case with the Logger Restaurant sign.  I did not stop to eat, but I did stop for a photo of this unique sign.   According to its website, the restaurant, located in Knappa, Oregon (a small town on the Columbia River west of Astoria on US Route 30) celebrated its 50th anniversary in 2015.  They are known for their Logger Bacon Cheeseburger and their Logger Clubhouse Sandwich.   They also make many homemade cream pies.  Dang!  I missed out….maybe next trip to the west coast.
Lucy's Fried Chicken, Austin, Texas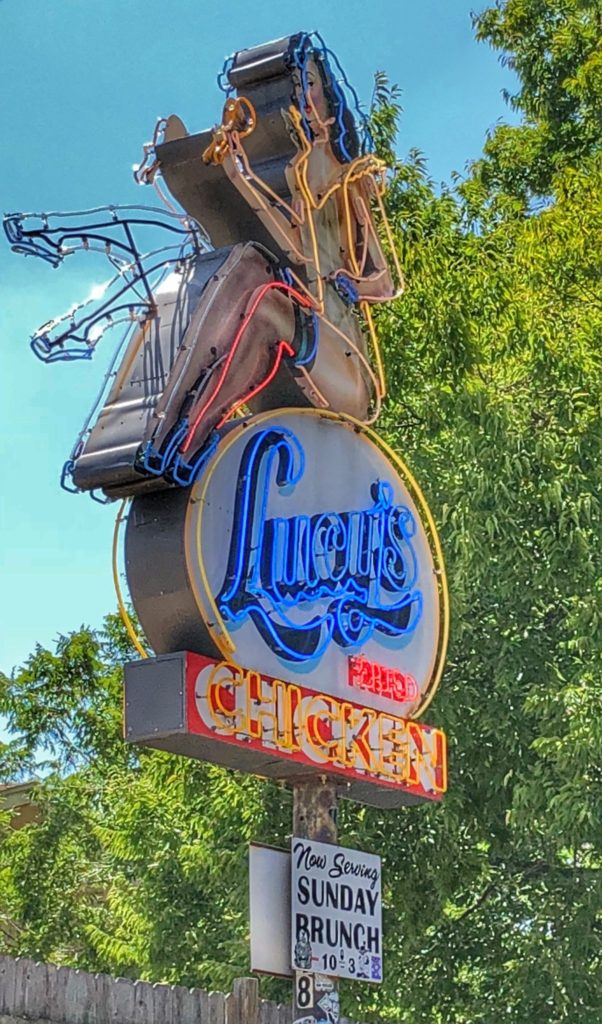 I have mentioned this before.  I am a sucker for a good neon sign.  The sign for Lucy's Fried Chicken in Austin, Texas is a doozie. The gal eating chicken and moving her leg up and down. And, the place also has a nice mural to boot! I will be heading to Austin in late June 2019 and will definitely be making an "eating" visit.
Lostant, Illinois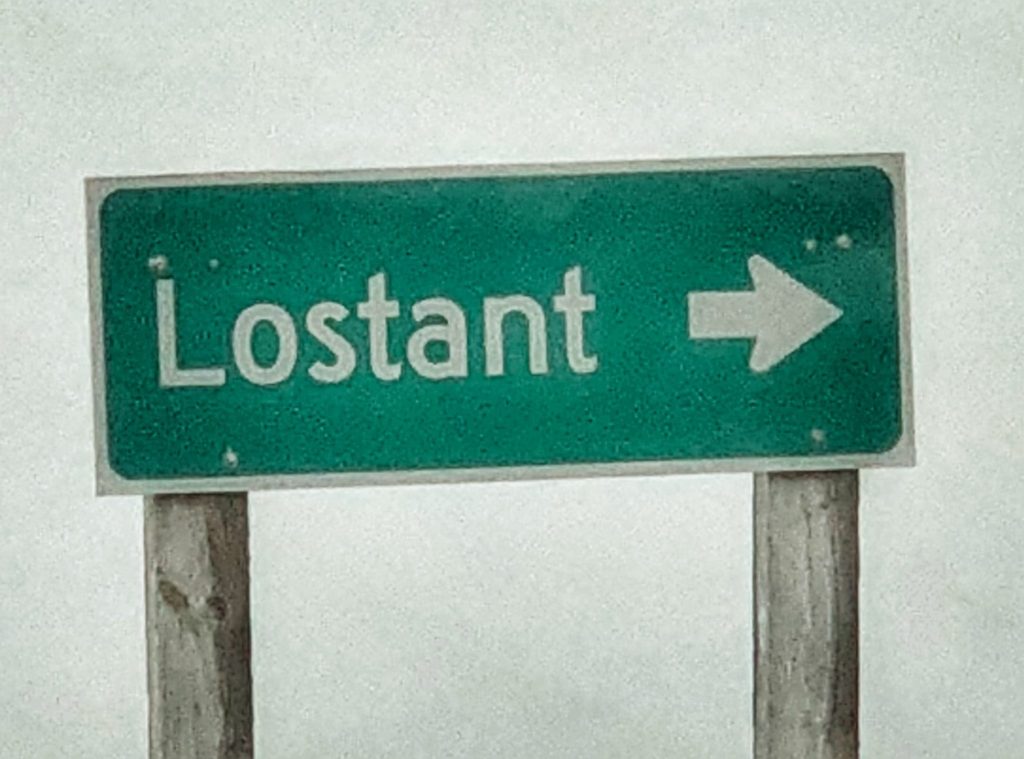 If the ant is lost, how do they know where it is?  I saw the sign for Lostant while driving on Interstate 39 in Illinois.  I took the exit to get this photo, but did not go into town.  I should have.  There is a Lost-Ant Cafe!   Apparently the town name comes from  Lostant Mercier, the wife of French diplomat Henri Mercier.
Lame Deer, Montana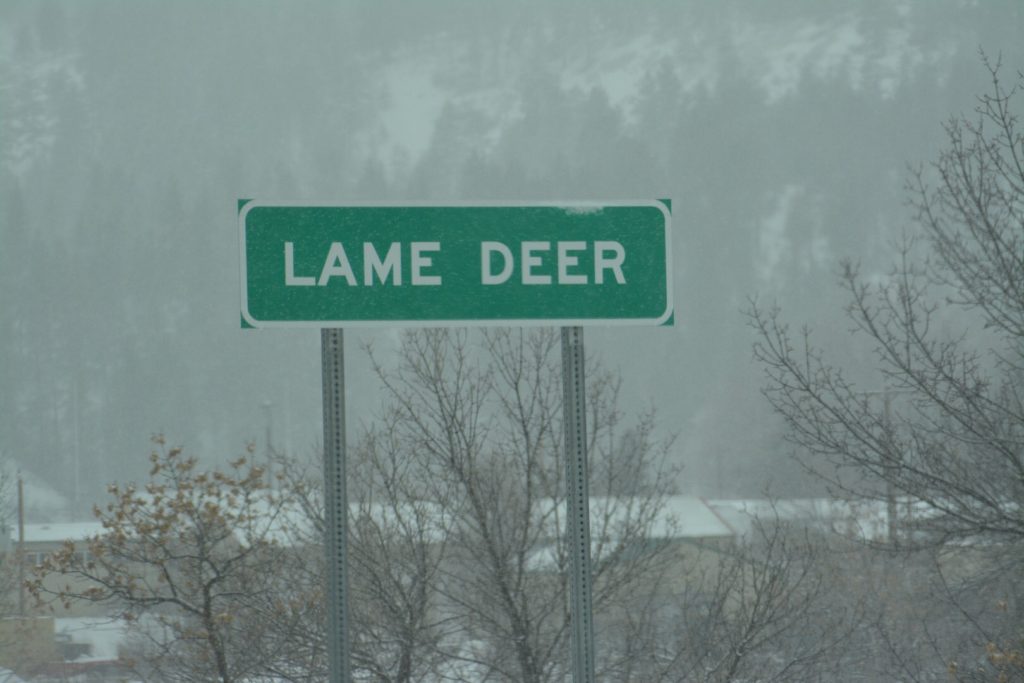 Lame Deer is a unique name.  Of course, the community is named after Miniconjou Lakota chief Lame Deer, who was killed by the U.S. Army in 1877 under a flag of truce south of the town.  It is located in the Northern Cheyenne Reservation on US Highway 212, an extremely scenic drive through the central mountains of Montana.
Leavenworth, Washington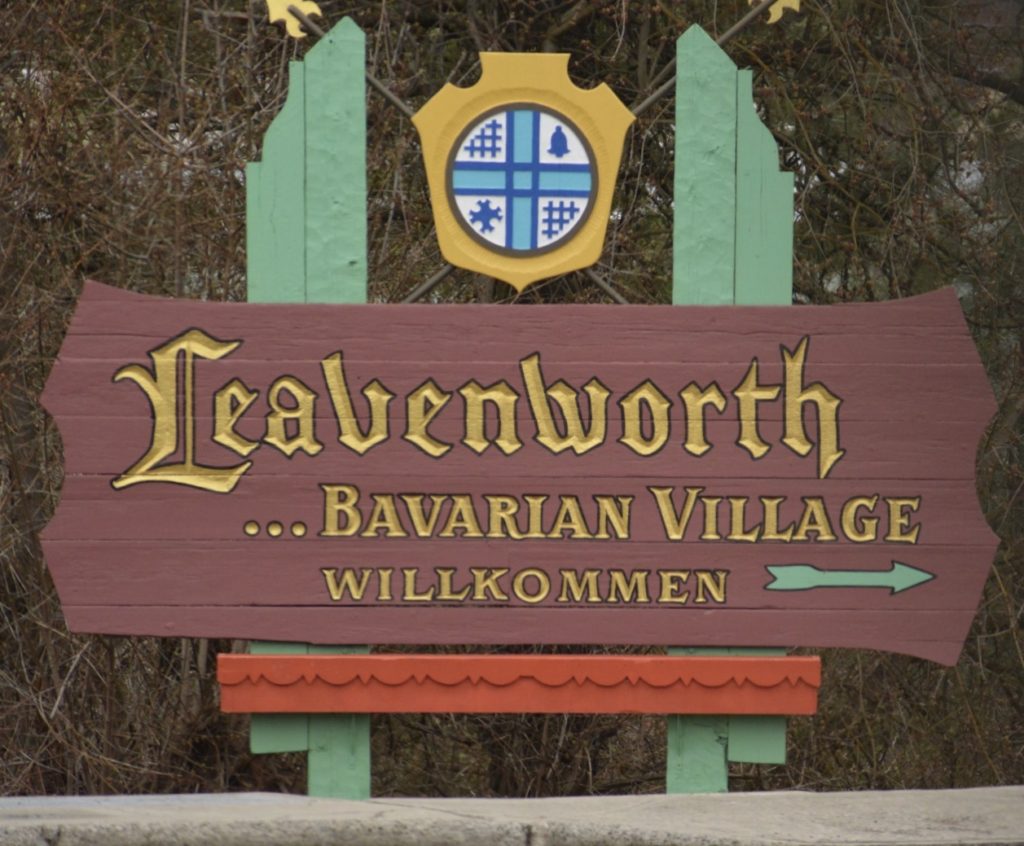 Many have heard of Leavenworth Prison.  It is NOT here (it is Kansas).  Leavenworth, Washington is a unique little town high in the Cascade Mountains of Washington, off of US Route 20.  As can be seen from the sign, it is designed like a Bavarian Village.  The street signs are in German, all of the architecture is very Bavarian.  Its a lovely little touristy town nestled in the mountains.  I could have enjoyed a couple of hours there rather than my 30 minute swing through town.  I look forward to my next trip to Washington to see family, and to visit Leavenworth again.
Livingston Bar & Grille, Livingston, Montana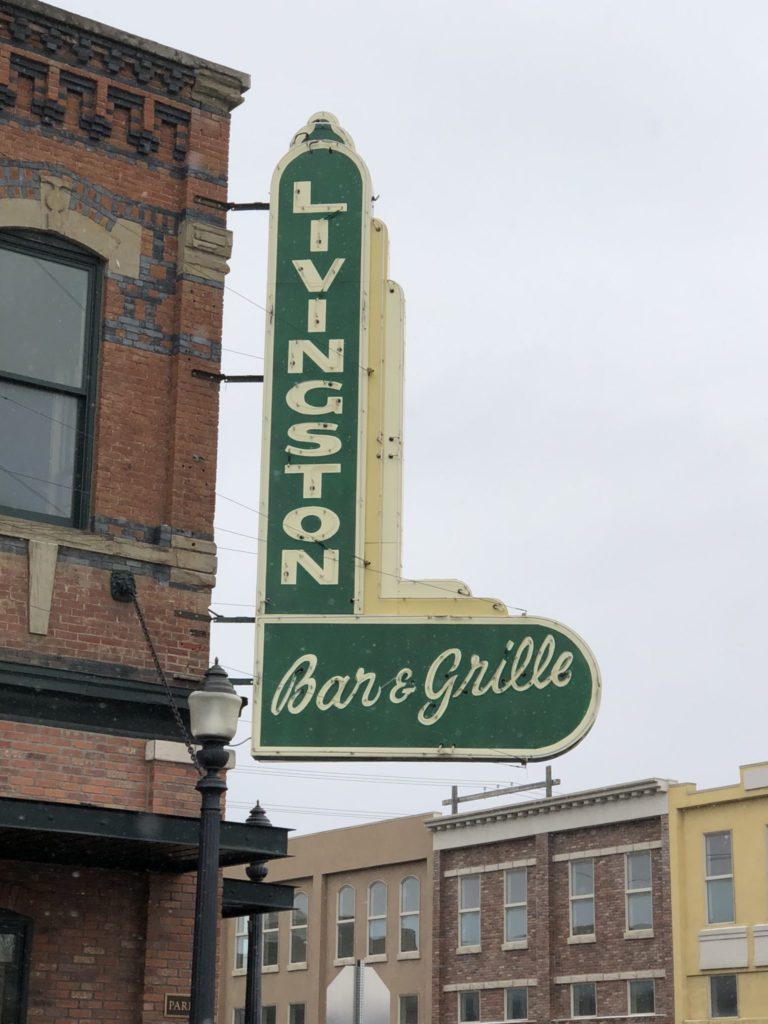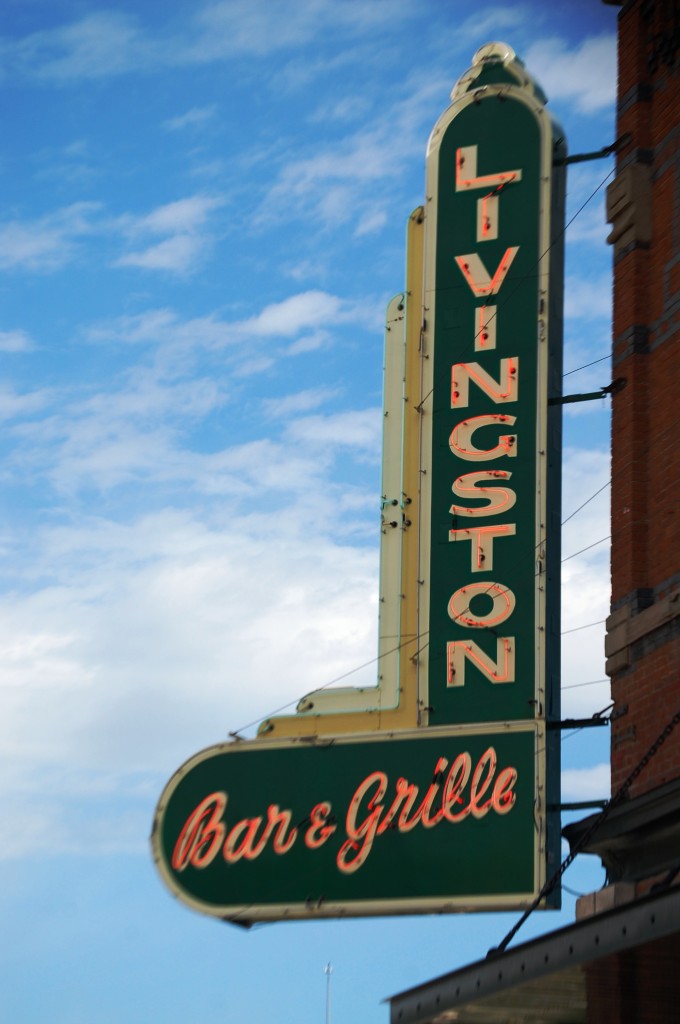 Another classic vintage neon sign.  The Livingston Bar & Grille is in downtown Livingston, Montana.  The building is very historic, having been constructed in the 1800s.   I have not stopped there to eat, but check out their website. If you are going to Yellowstone National Park, you should definitely think about stopping in here.
Like what you see here? Well, there is lots more!  I currently have two books about offbeat and quirky places to take on your road trips. You can see both of my books at http://amzn.to/2ks6fQZ. Working on Book 3, coming in late Spring 2019!!