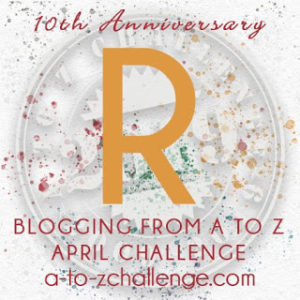 Road trips can be redundant. Road trips can be real fun. Rarely is there anything dull along the way. Visit a small town on a back road and you will find something. Here are some R signs, including a collection of Roxy Theaters and Restroom signs…yes, some potty humor.  Enjoy the Read. Enjoy the Ride.
Rustic Rose Mercantile, Evant , Texas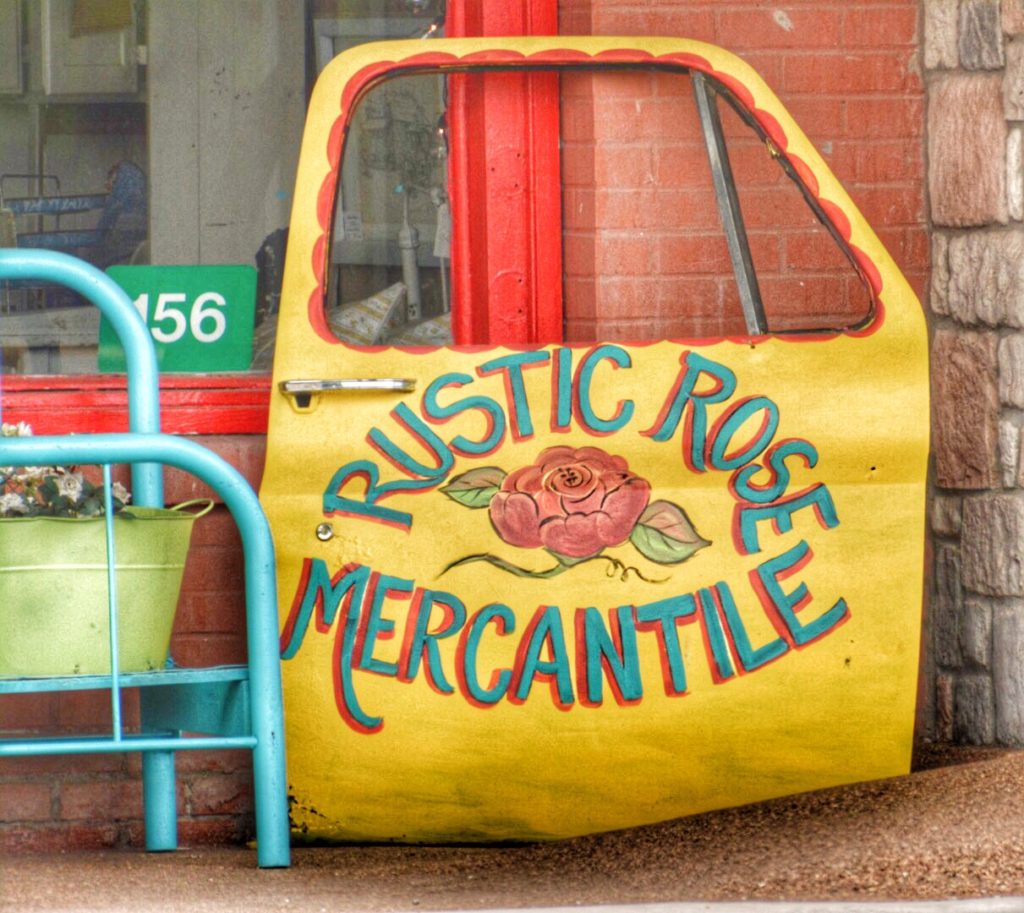 Don't know a thing about this place, but sure love the sign.  Evant, Texas is a small community at the intersection of US Highway 281 and US Highway 84. I drove through here on my way from Lampassas to Hamilton.
Rover, Arkansas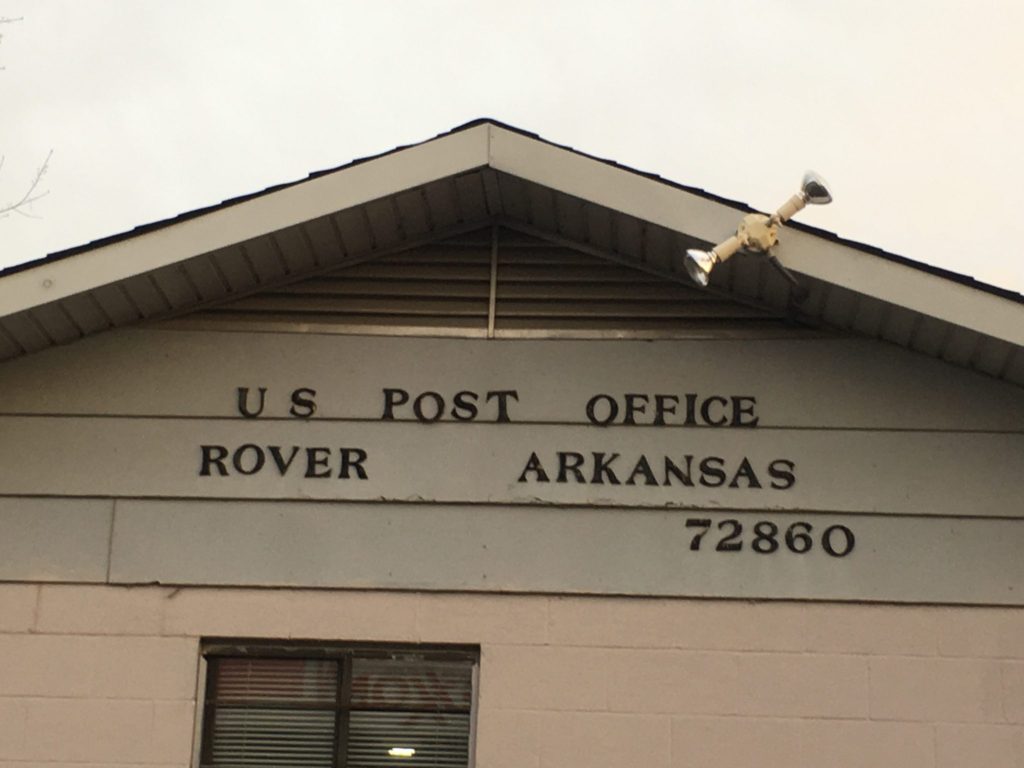 Rover, Arkansas is a small place on Arkansas Highways 27 and 28 on the border of the Ouachita National Forest. Just a quick photo stop for me.
Red Light Garage Antiques and Restaurant, Wallace, Idaho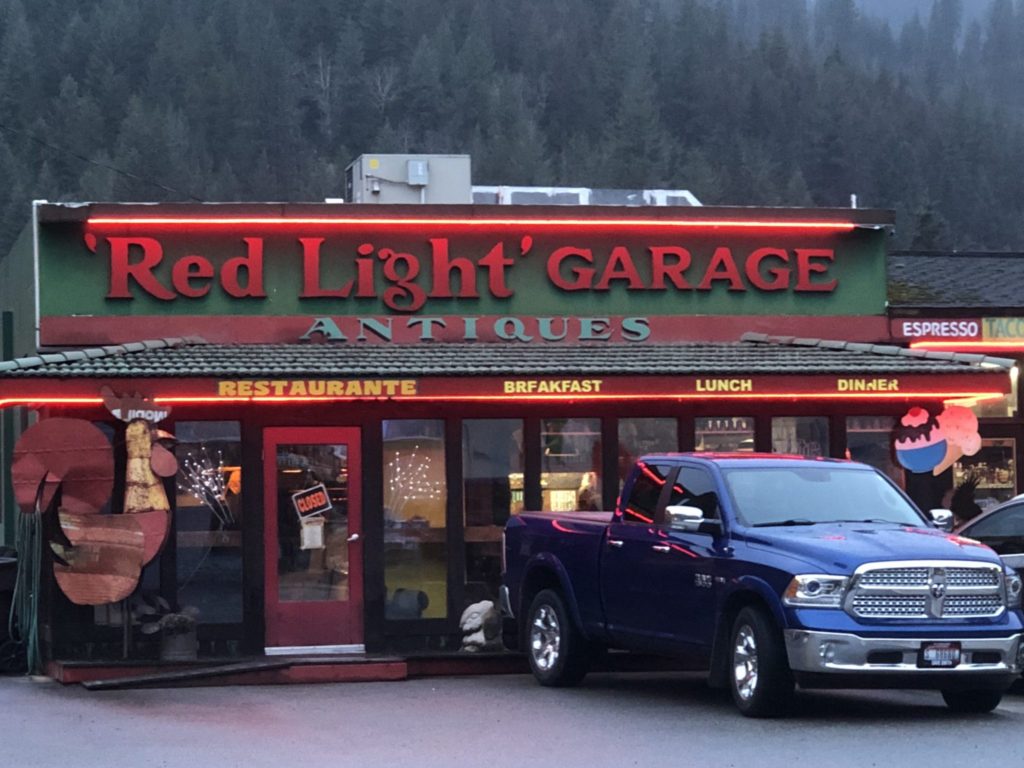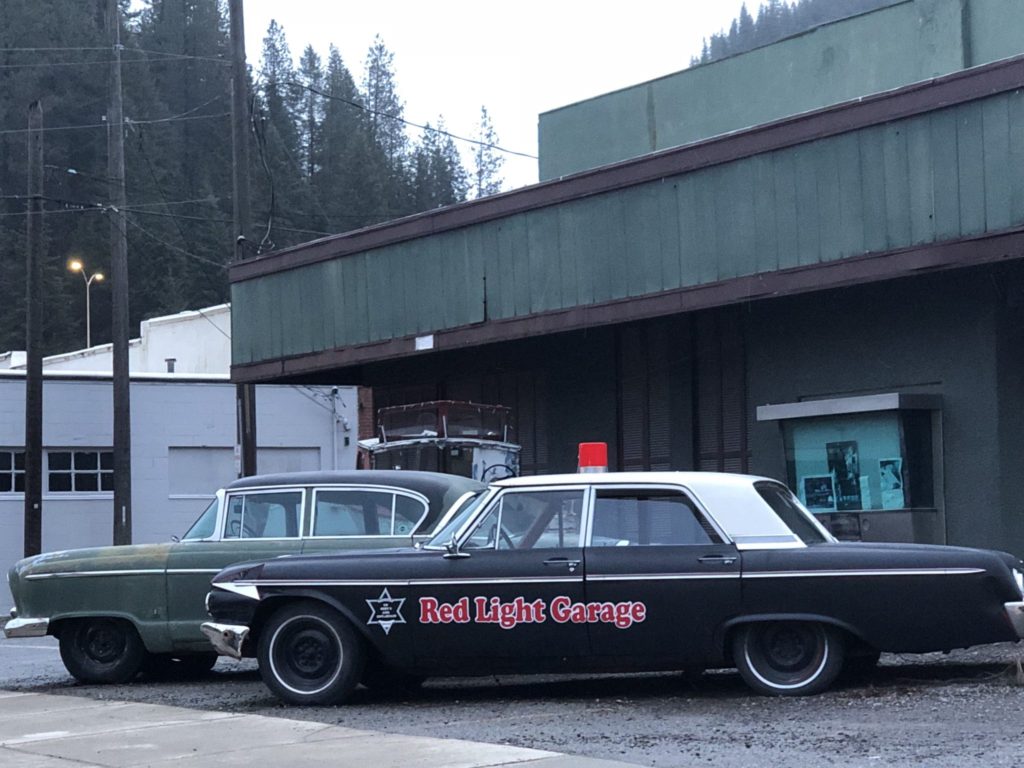 I spent the night in Wallace, Idaho on a snowy April evening.  Beautiful little town off of Interstate 90 between Missoula, Montana and Coeur d'Alene, Idaho.  It is one of those places I would love to have an extended visit to.  I got in late and so this restaurant was closed.  Maybe next time.
Rayne, Louisiana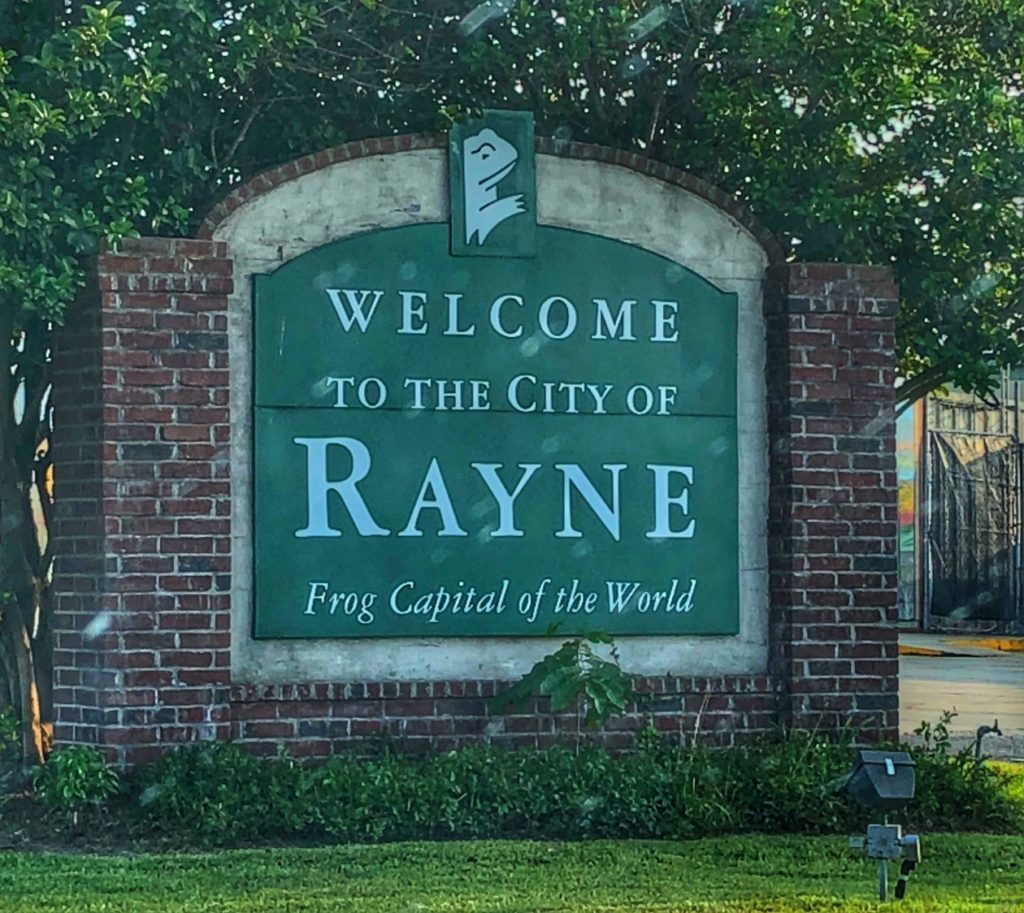 Rayne, Louisiana has laid claim to be the moniker of "Frog Capital of the World."  To celebrate that, they have dozens of small frogs at store fronts around the town.  There are over a dozen frog-themed murals all over town as well. A fun little place.
Rayne is located off of Interstate 10 or US Highway 90 between Lake Charles and Lafayette.
Rusty Rooster, Elmore City, Oklahoma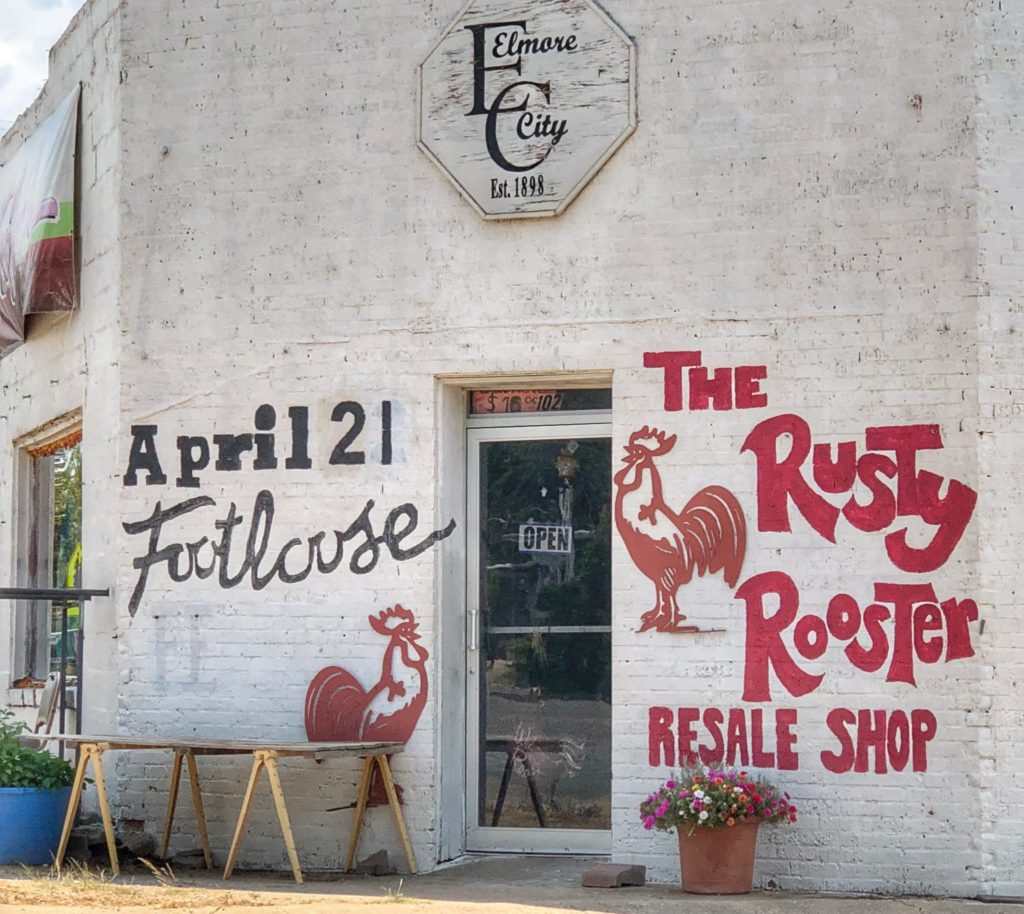 On our way home from Texas in April 2018, we drive through Duncan, Oklahoma and then took US Highway 81 north to Marlow and then east on OK Highway 29, where we passed through Elmore City.  Loved the building that we saw there.  This is one of the reasons I always go through small towns on back roads.
Ronald Reagan Trail, Sparland, Illinois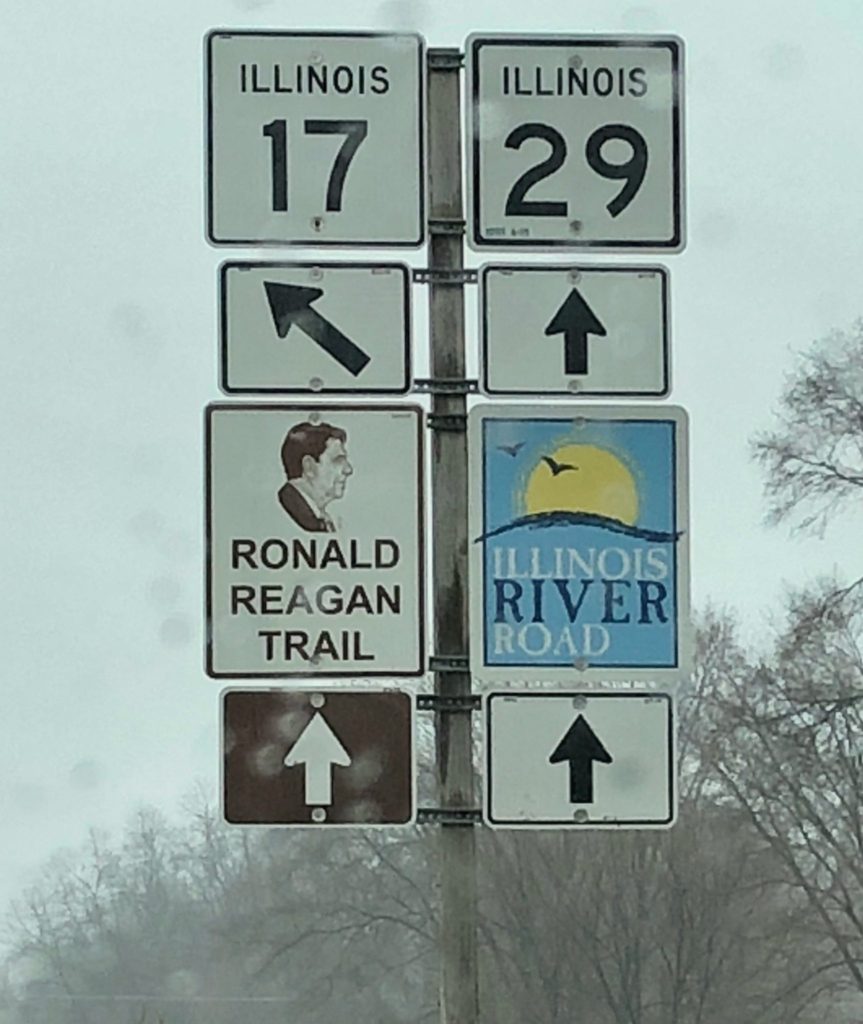 I always enjoy taking labeled scenic highways and "trails."  In early April 2018 I drove to Washington State and passed through Illinois along the Illinois River Road, which, at least in Sparland, Illinois included the Ronald Reagan Trail. The trail runs from Reagan's ancestral home in Fulton, Illinois along the Mississippi River, where both of his parents came from, to his own birthplace in Tampico, Illinois, where one can still visit the apartment on the town strip where he was born. The Reagan Trail includes his boyhood home of Dixon, his birthplace in Tampico, his homes in Galesburg and Monmouth and the place which helped make him into a leader, Eureka College.  I took Illinois 29 north through Hopewell and Henry and followed the trail there a bit.
Roxy Theater Marquees – All Over the Place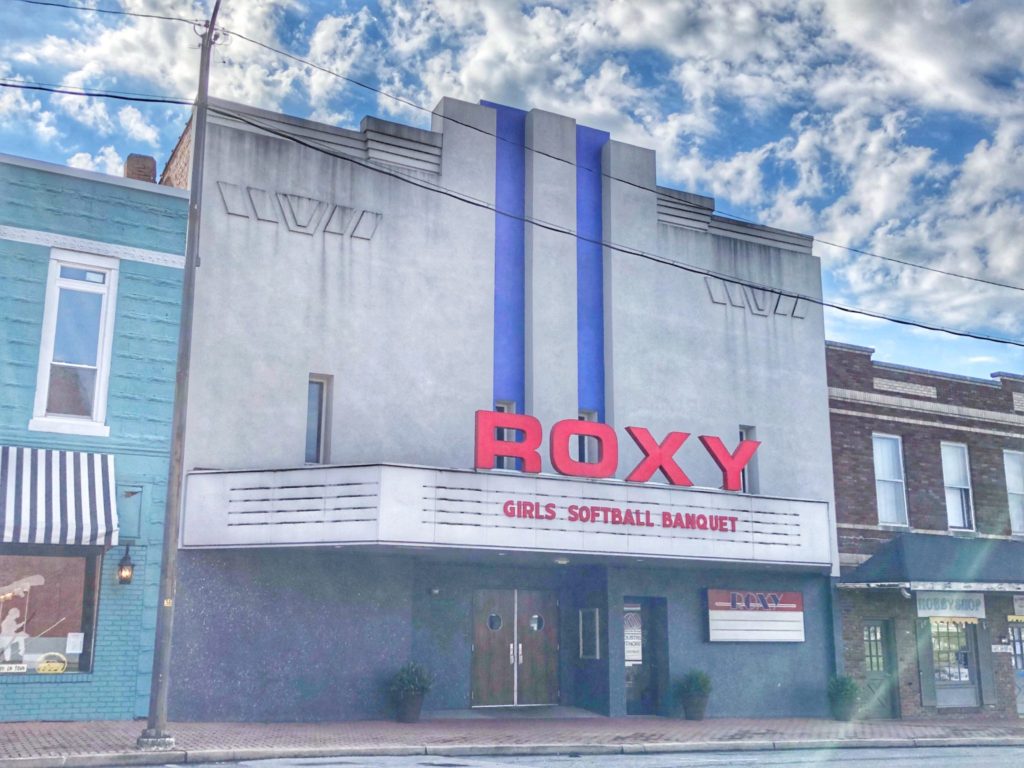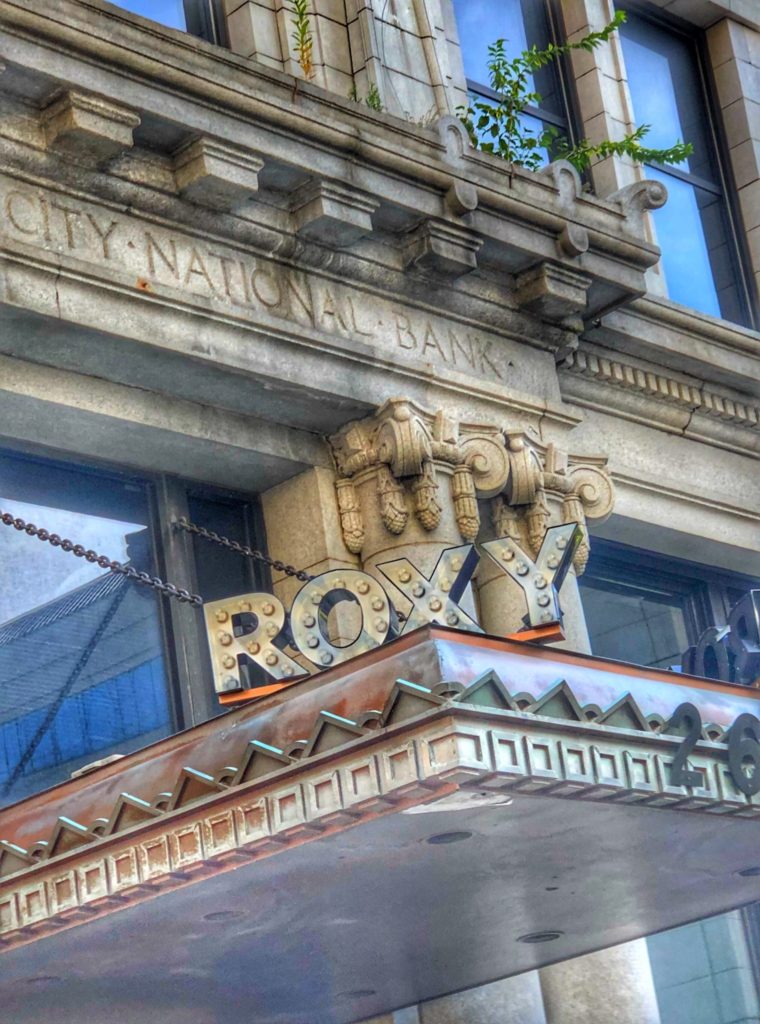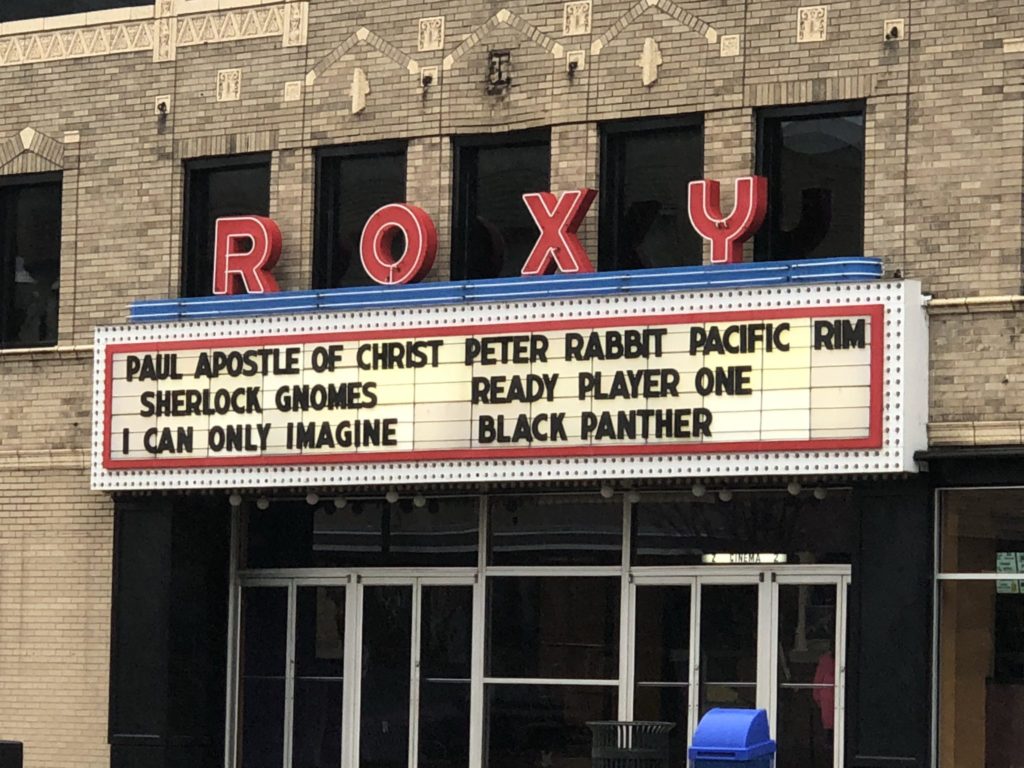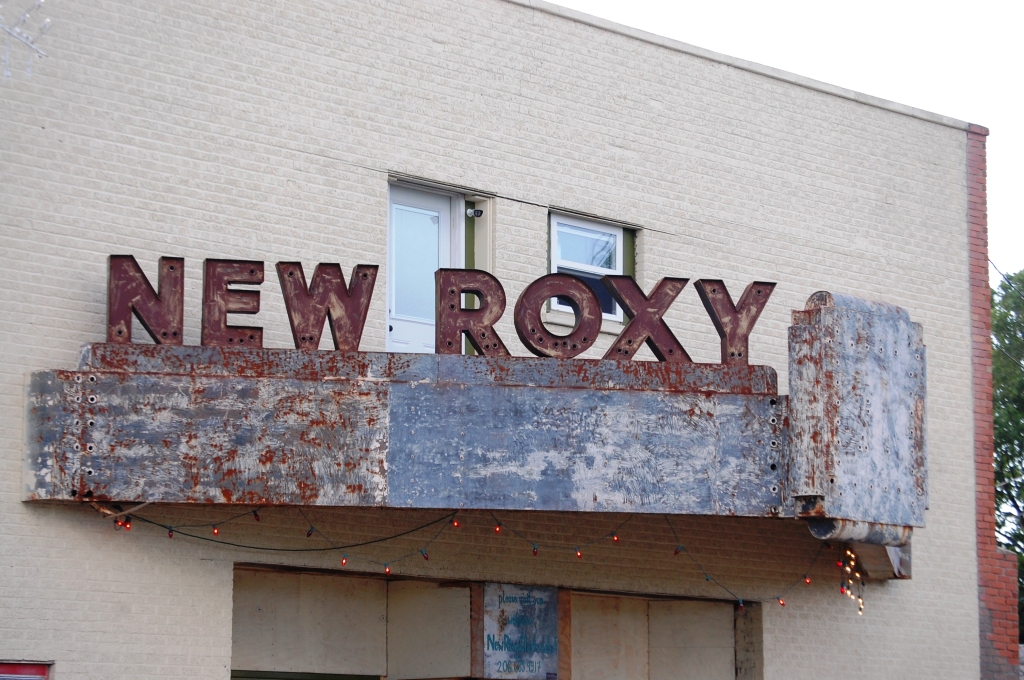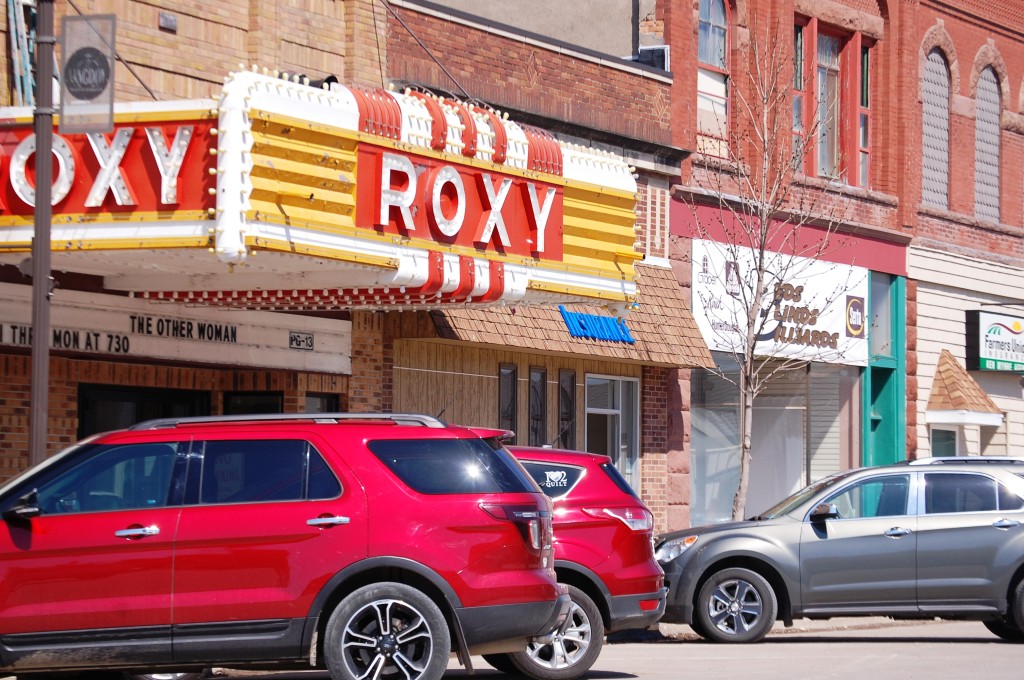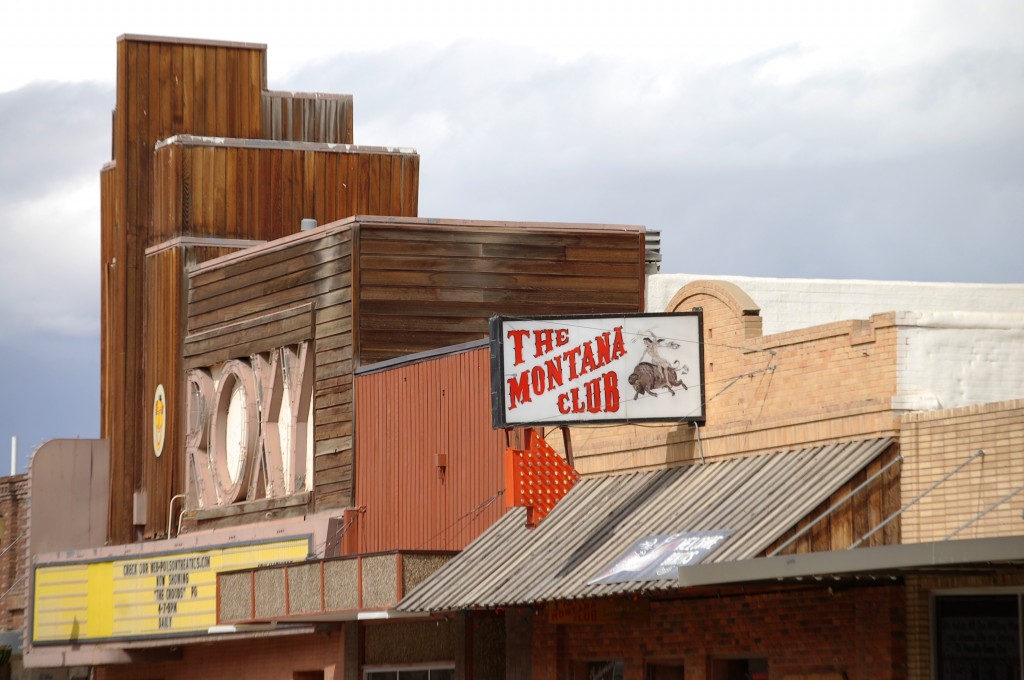 There are many theaters named Roxy dotting small towns and big towns across America.  Some of these above I have found (some were actually in 2017 travels as well).
What I didn't know until this post, was that the name "Roxy" comes from the famed American dance/theatre/vaudeville and cinema entrepreneur Samuel L. Rothapfel, whose nickname was "Roxy." It was Roxy that was responsible for the great appeal of spectacular movie palaces.   His philosophy:
"Giving the people what they want is fundamentally and disastrously wrong. The people don't know what they want. They want to be entertained, that's all. Don't give the people what they want–give 'em something better."
Roxy is also the man who created the Radio City Music Hall.  So, next time you go to a great old grand movie theater, think about Roxy!
Restrooms on the Road – A fun look at some of the places
When you are on a long road trip, face it, you gotta go.  Many places take advantage of this by creating an interesting "going experience."  I keep my iPhone with me at all times just in case.  Here are a few that I came across over the past year.  Go with me on this potty adventure…and don't forget to wash your hands!  And yes, I do take Selfies in the Restrooms.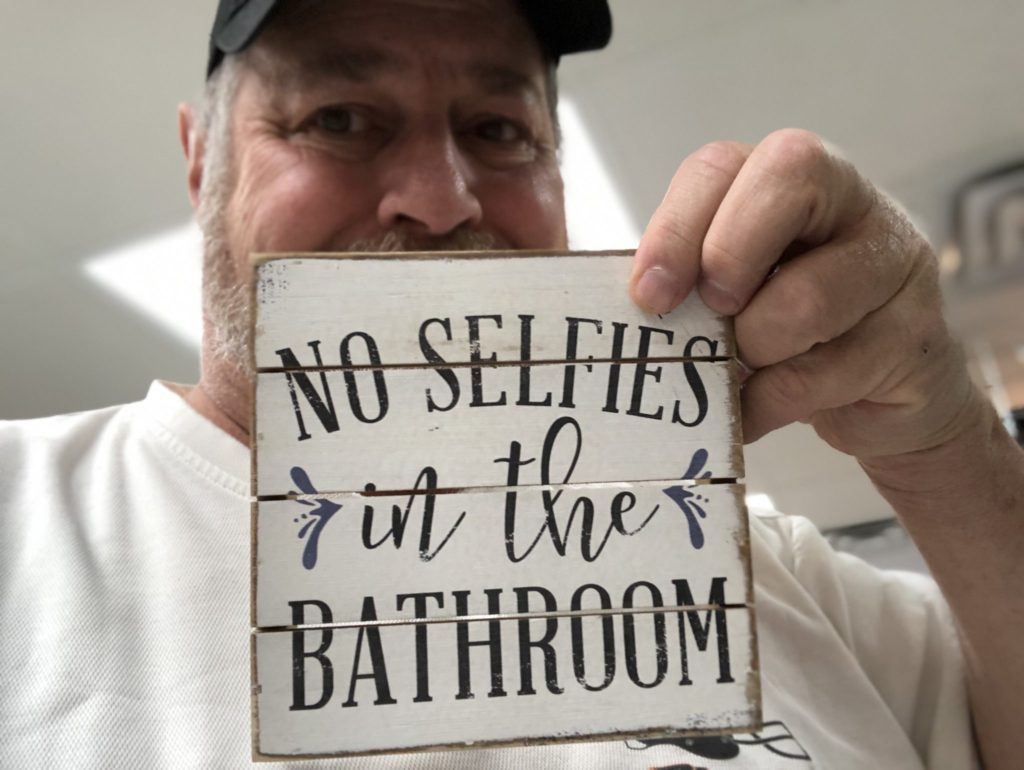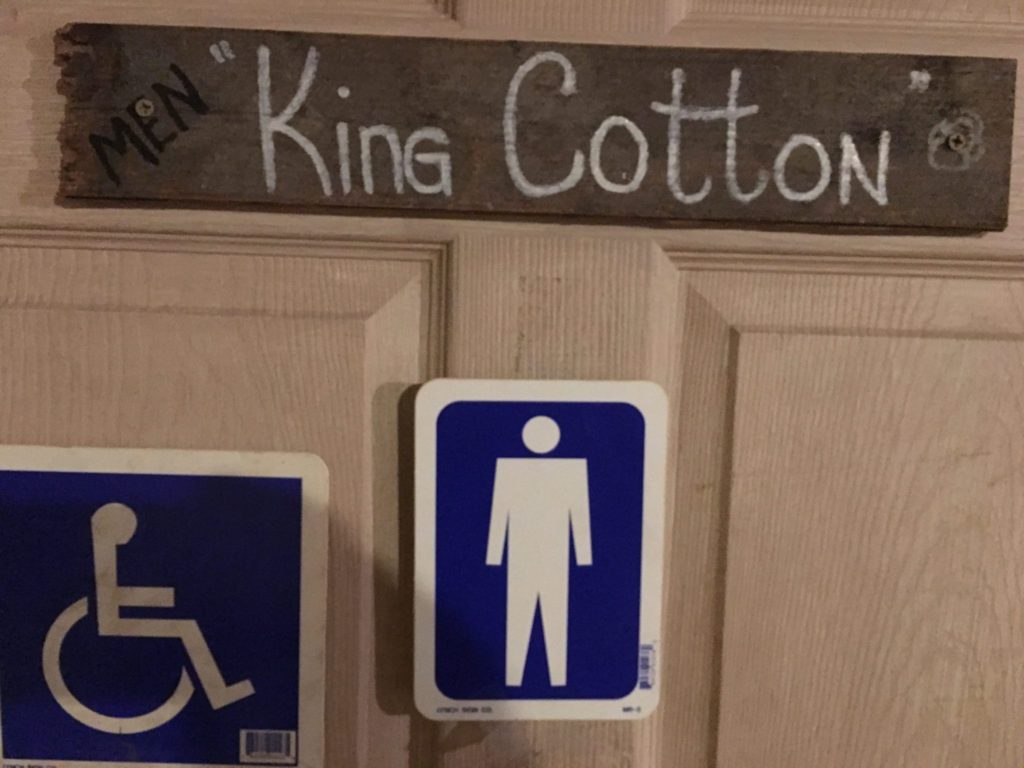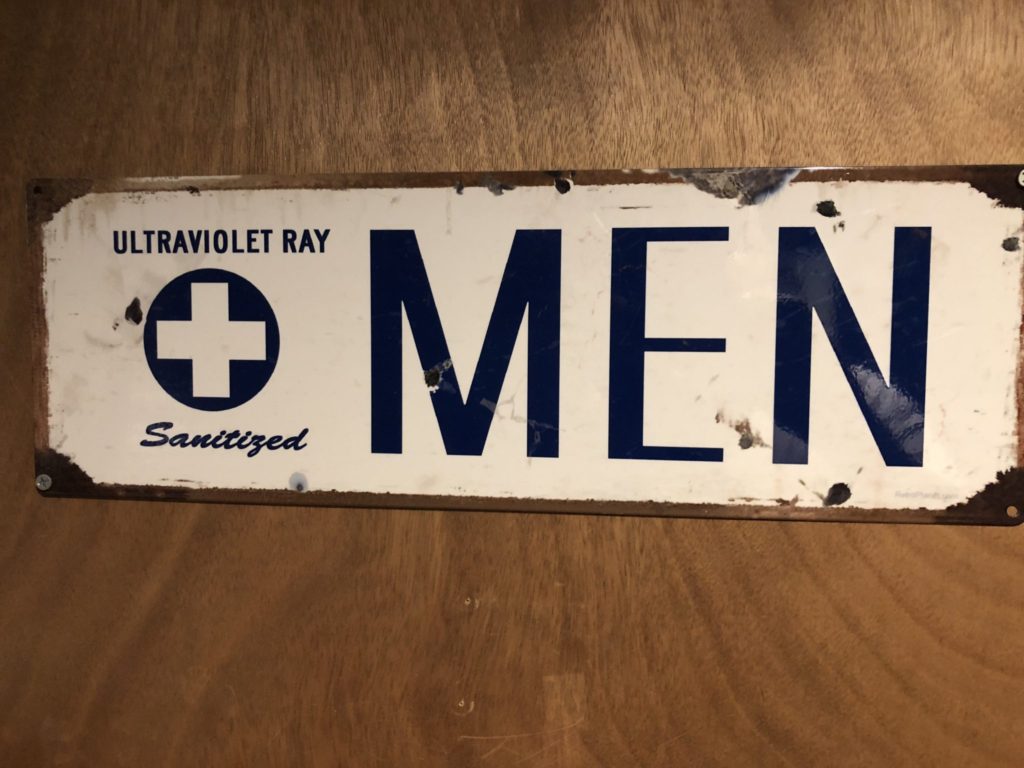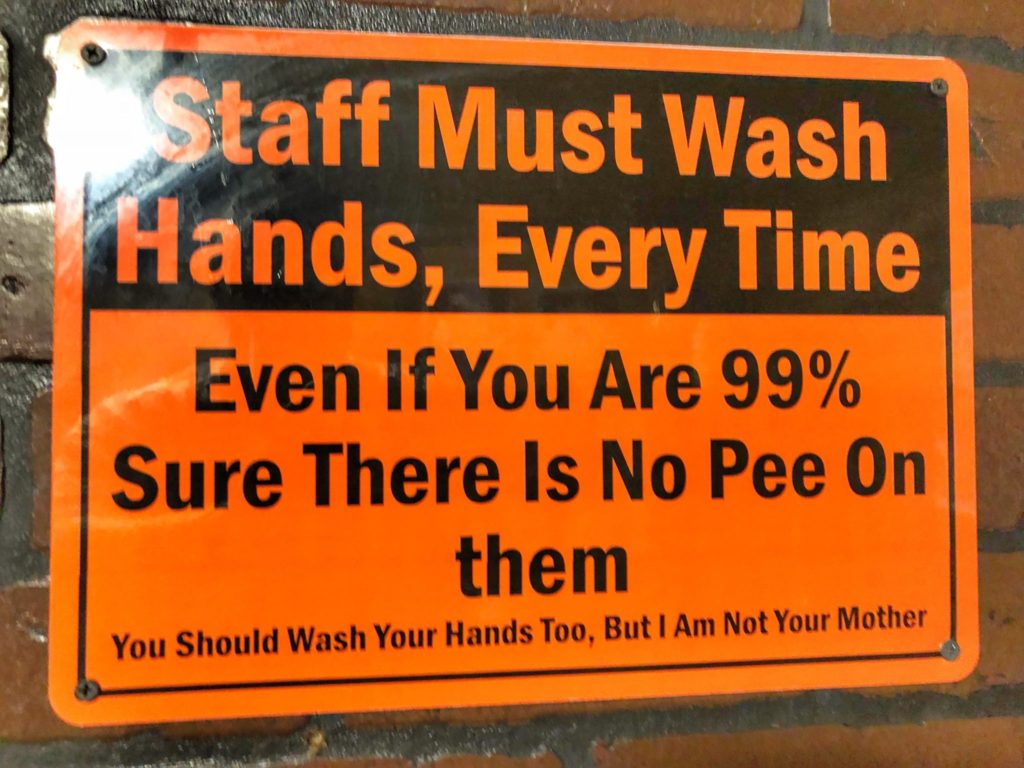 I personally get a kick out of signs that say Employees Must Wash Hands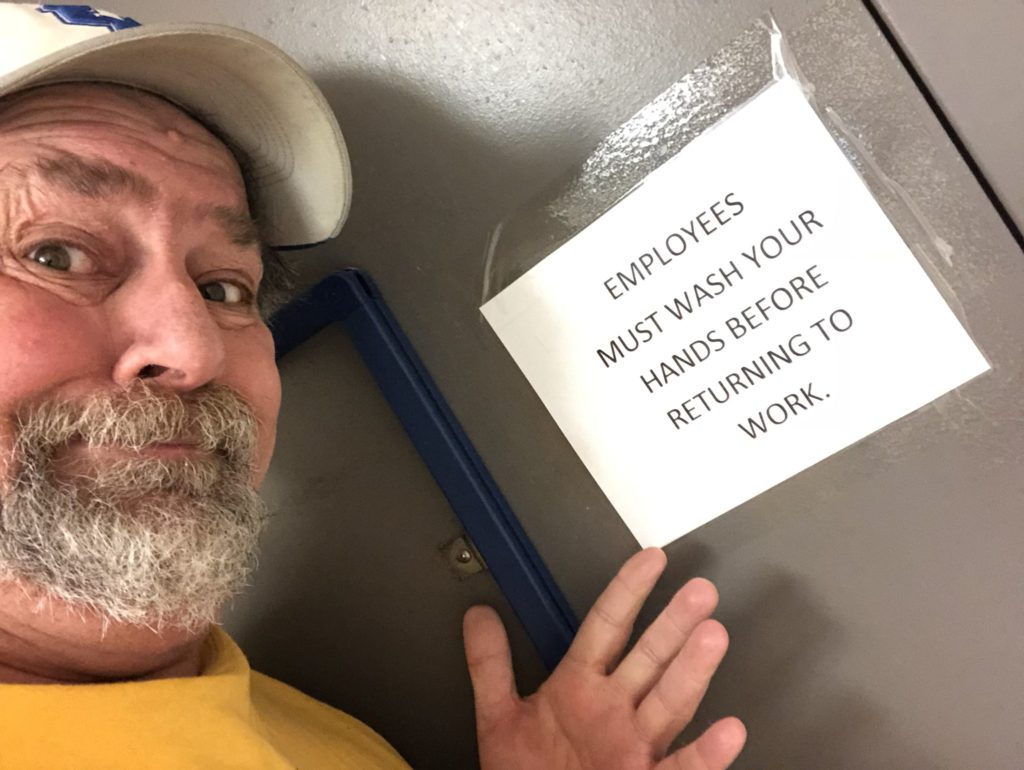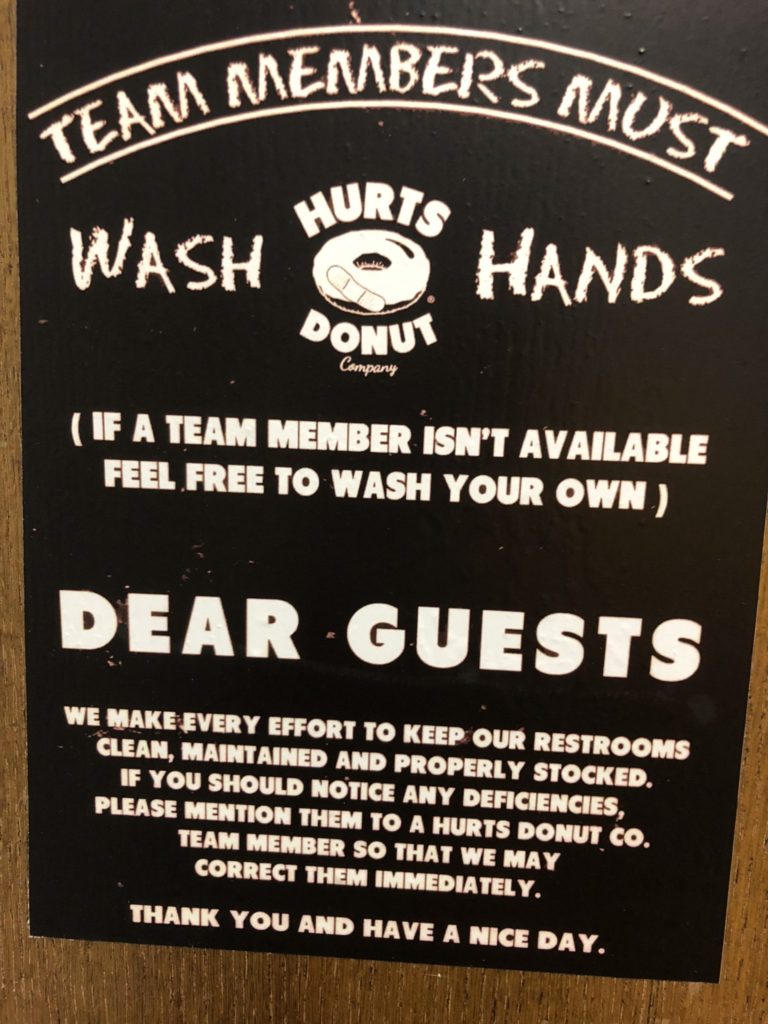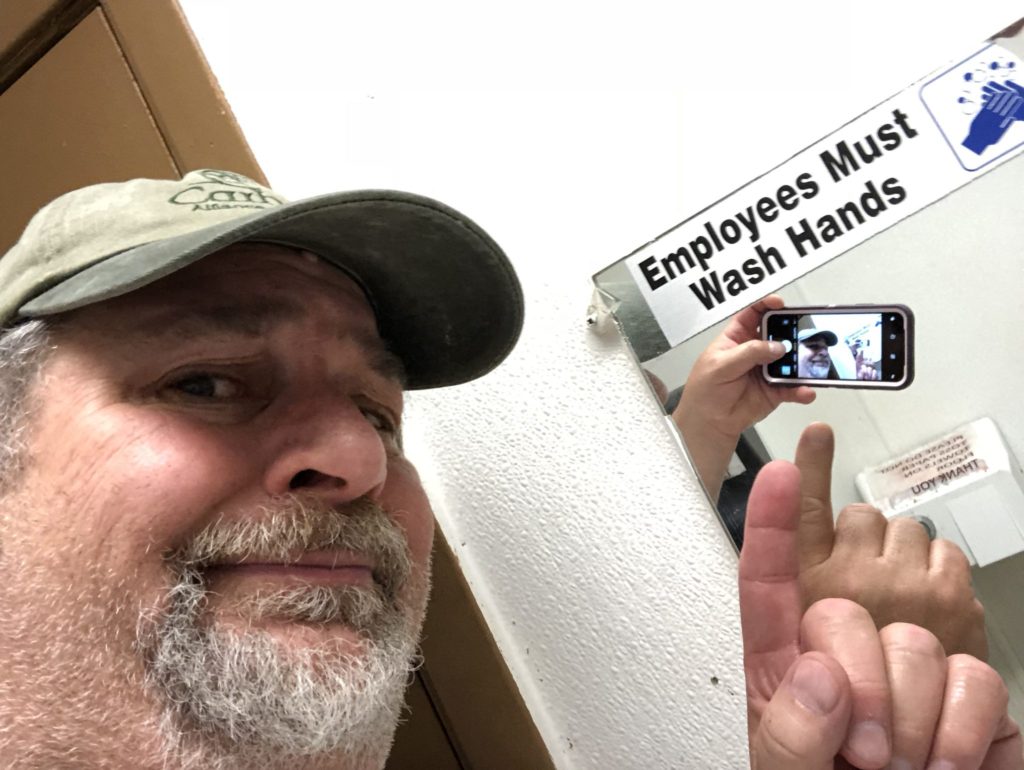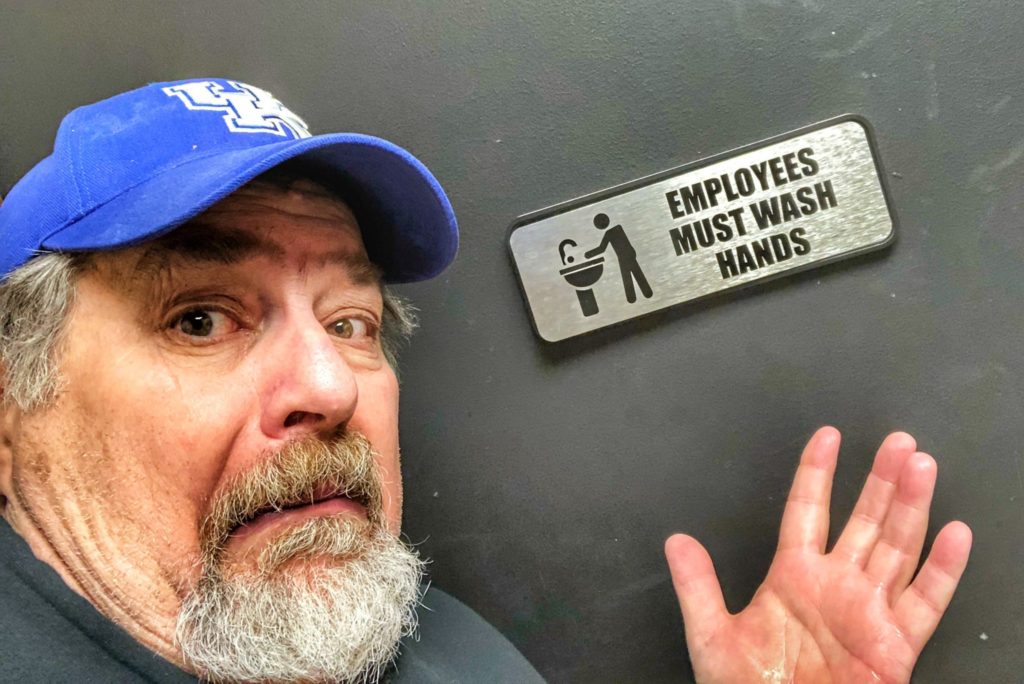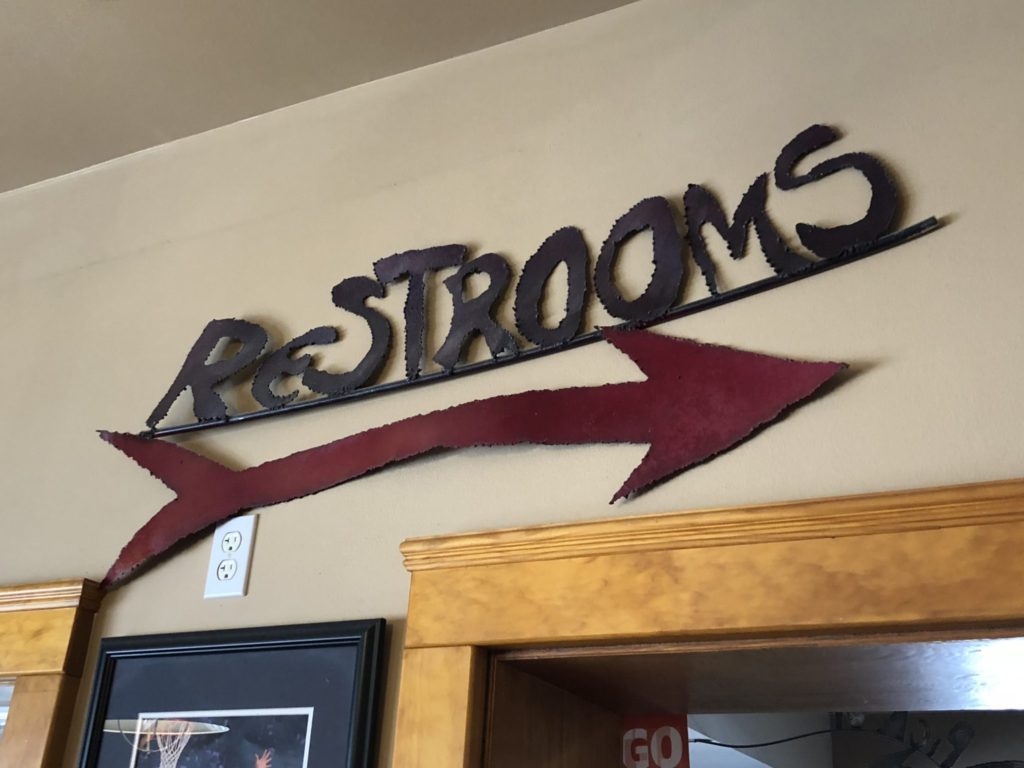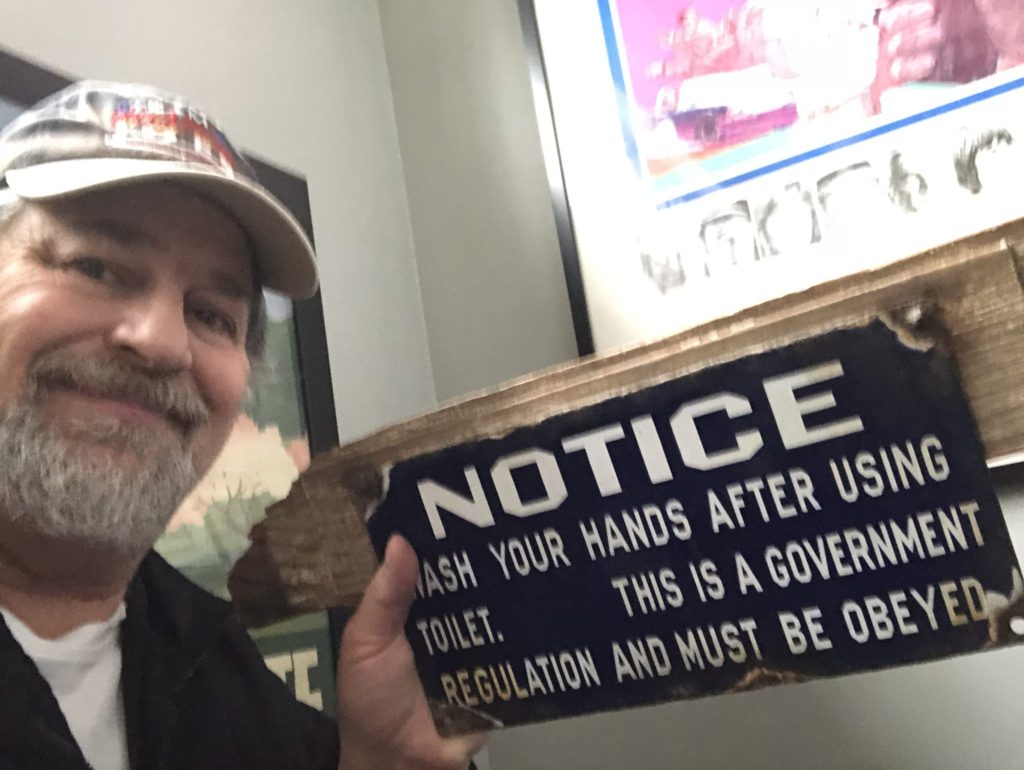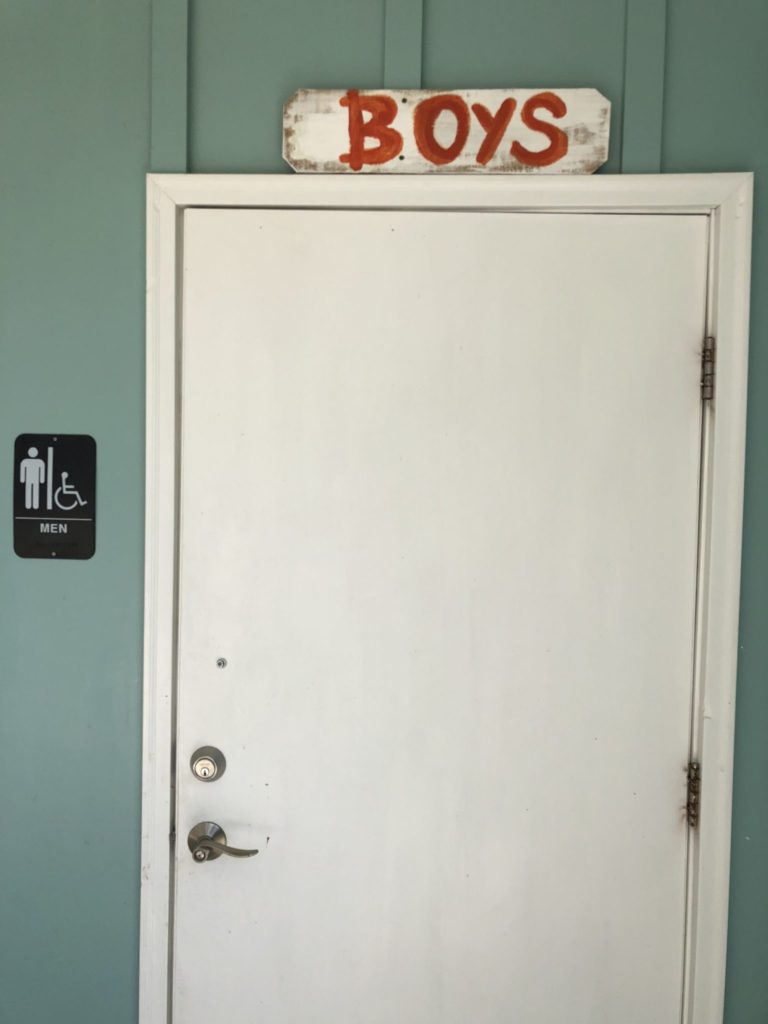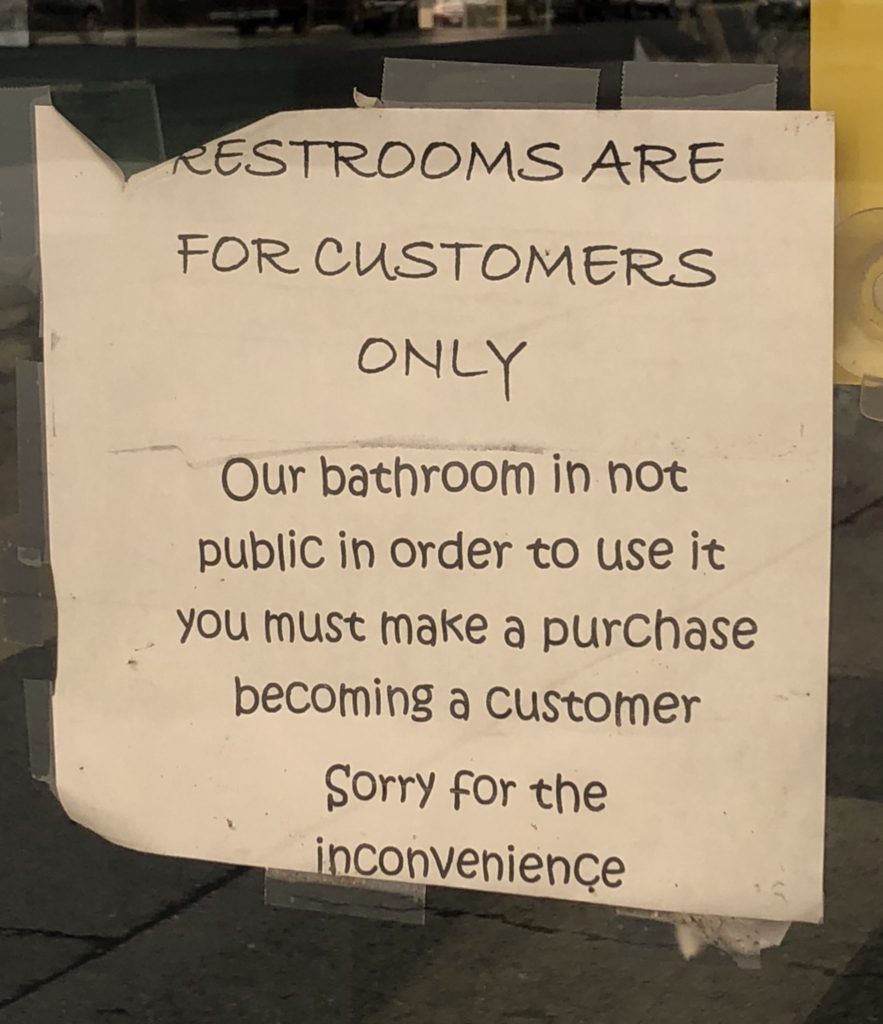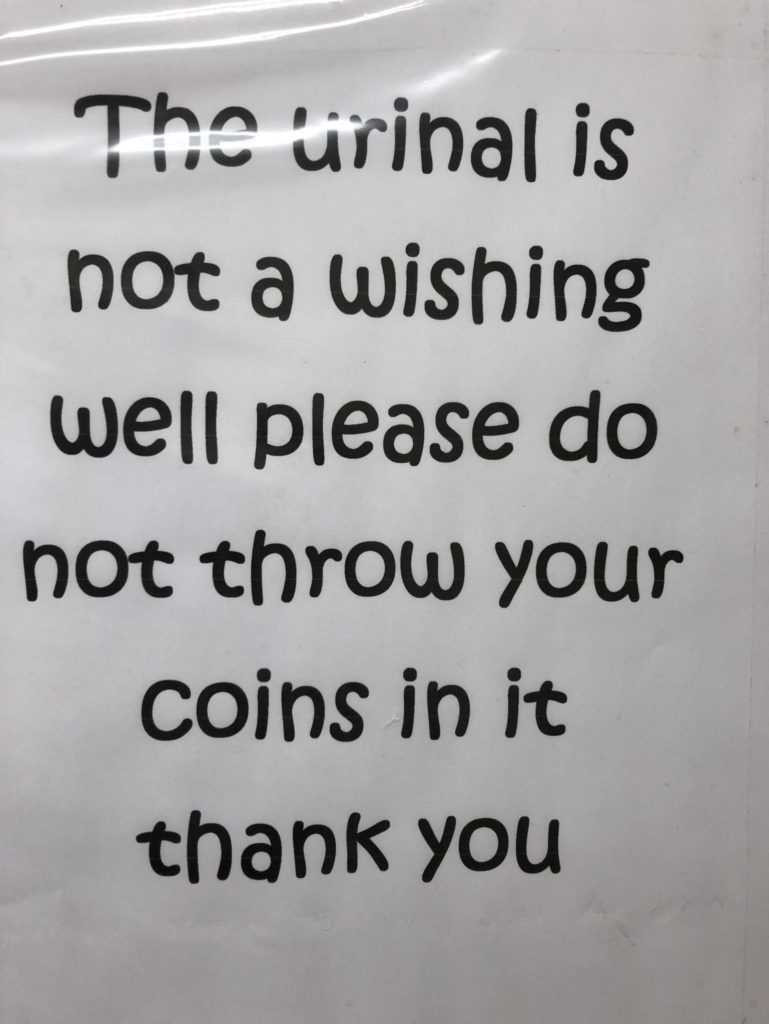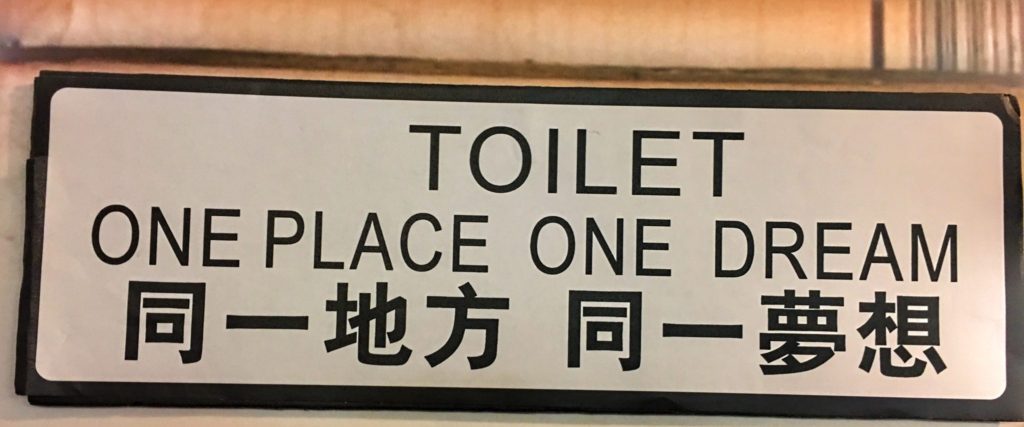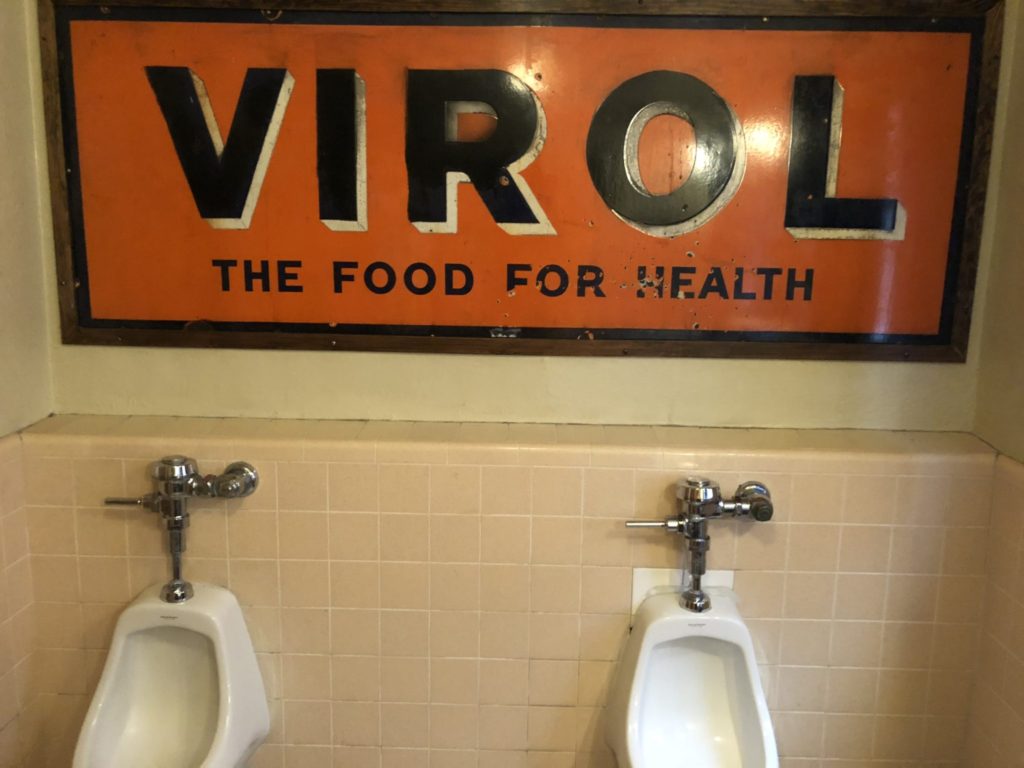 VIROL was a brown, sweet and incredibly sticky Malt Extract that was pushed as a potion for good health in the 1920s.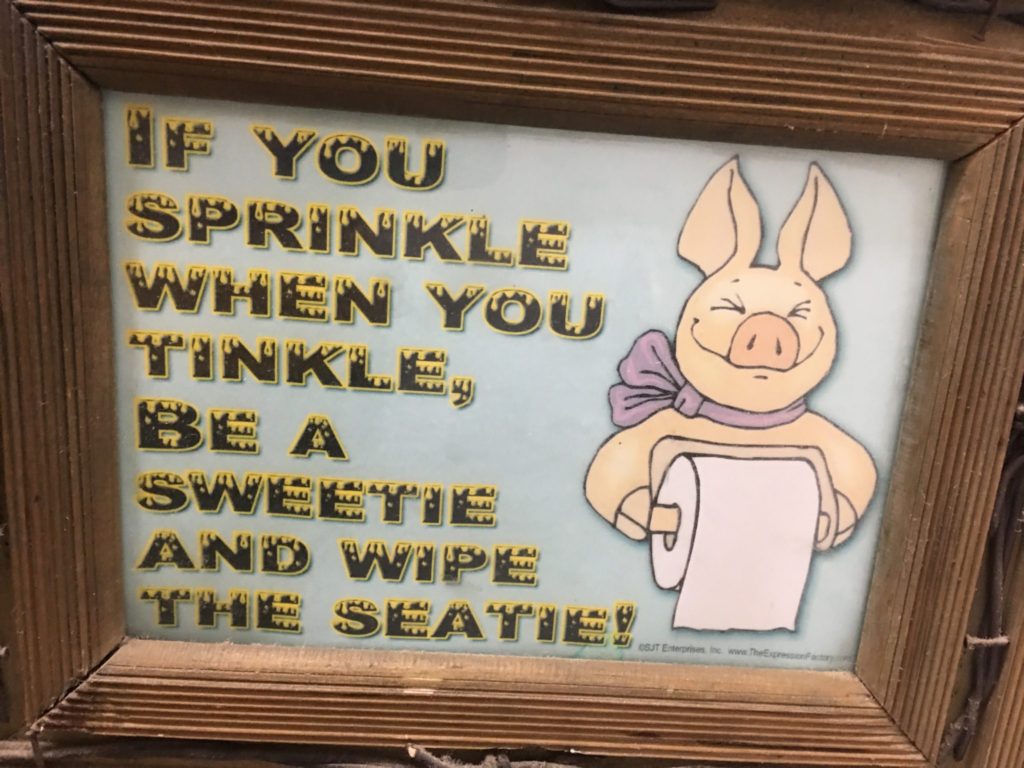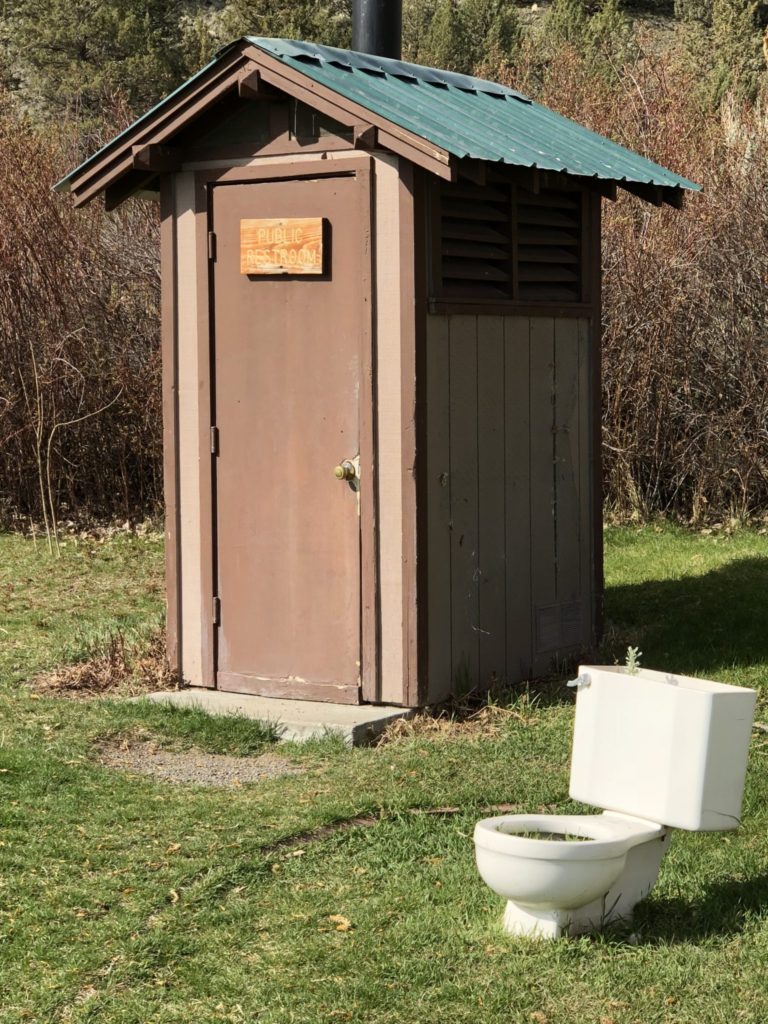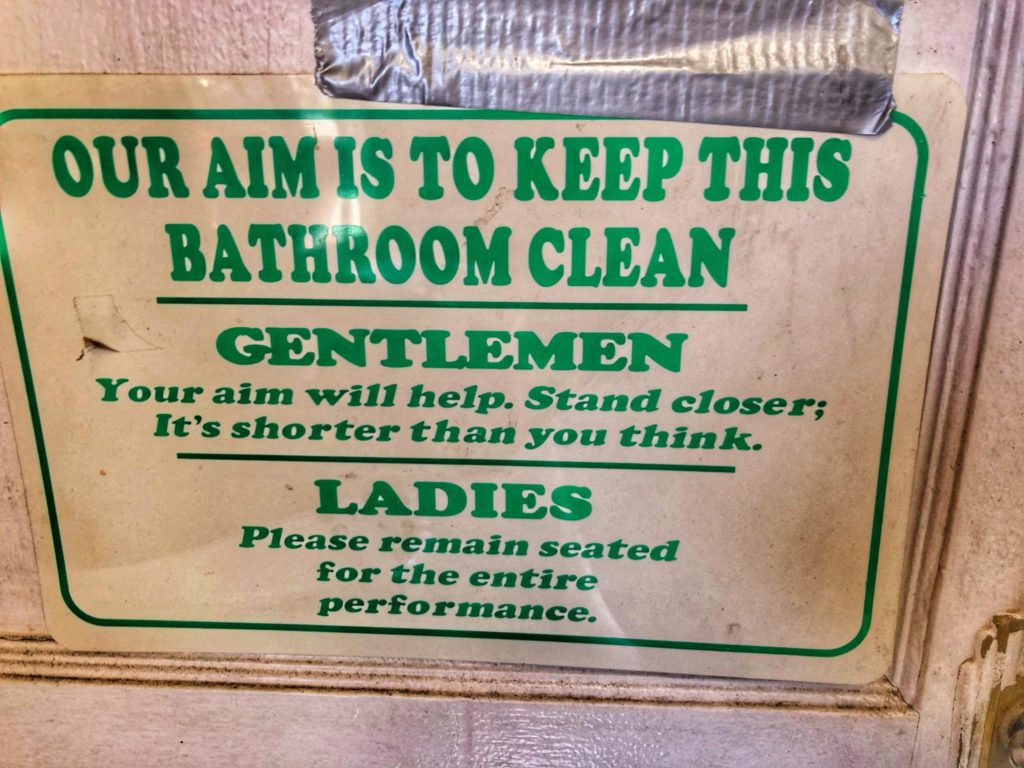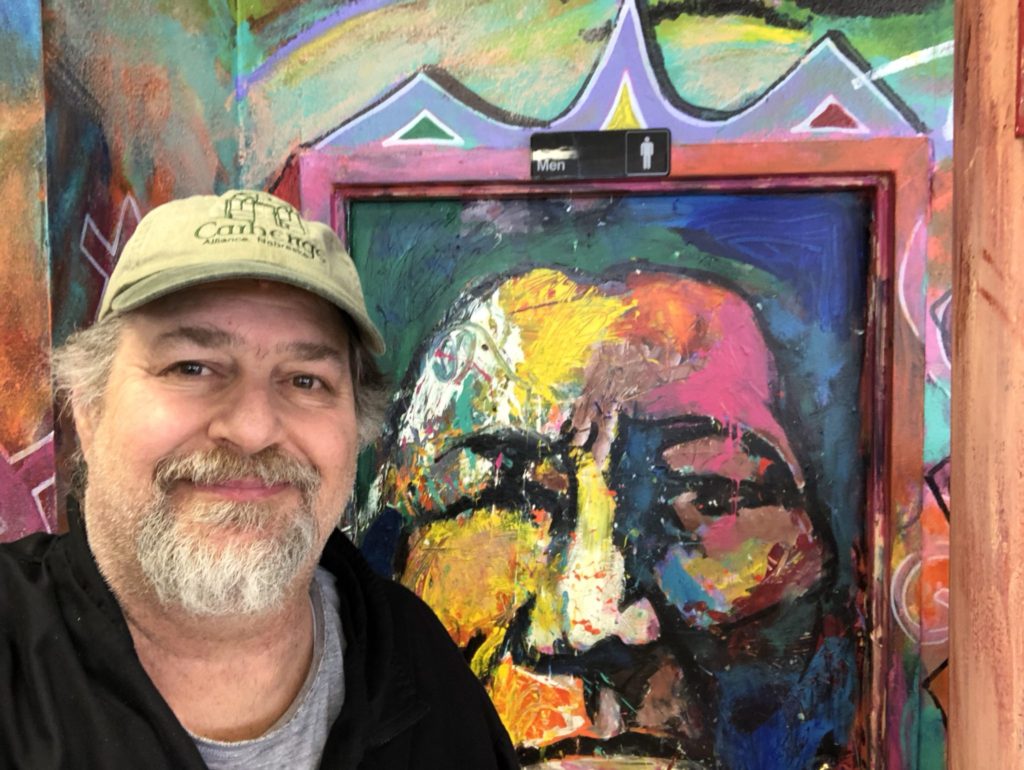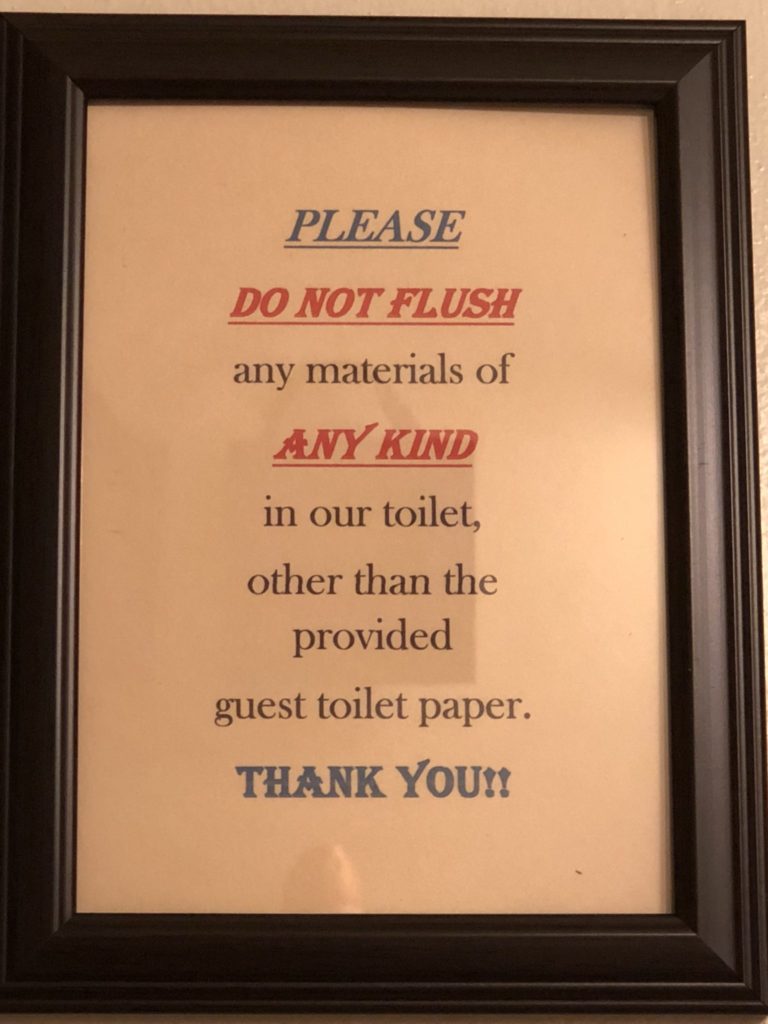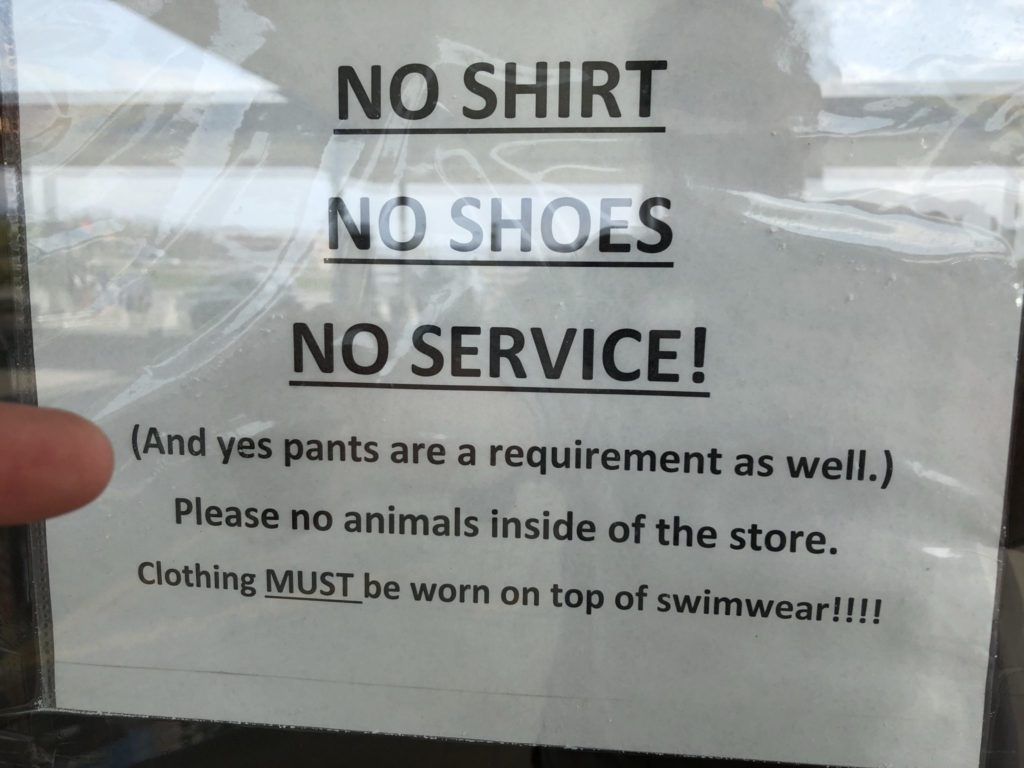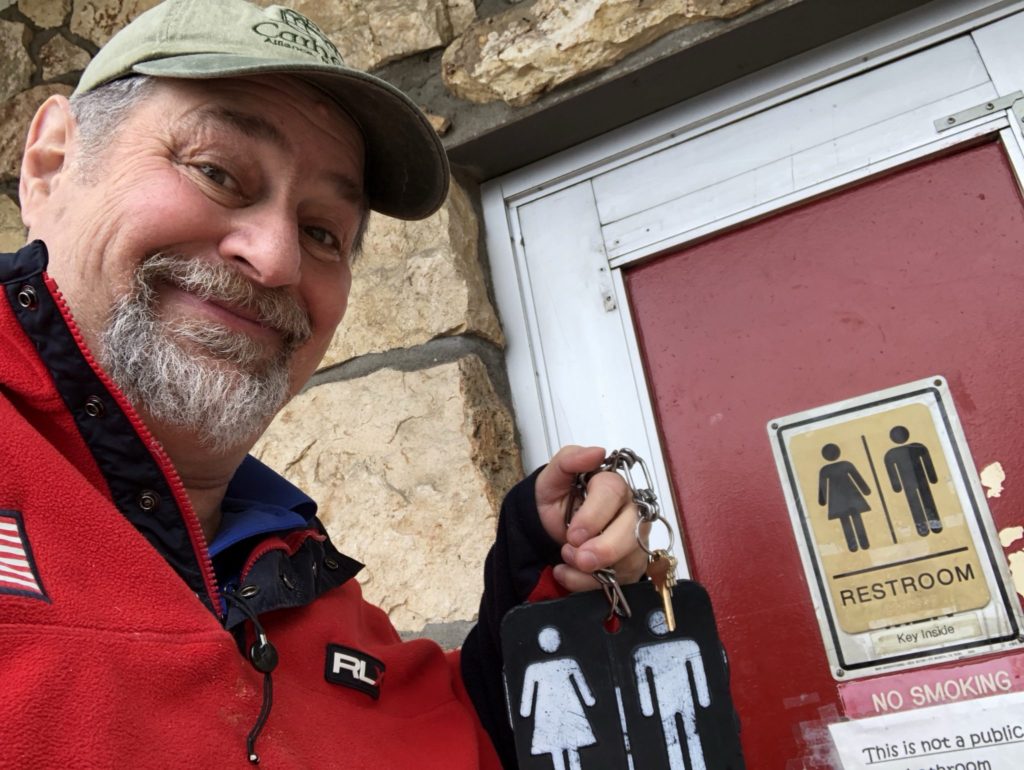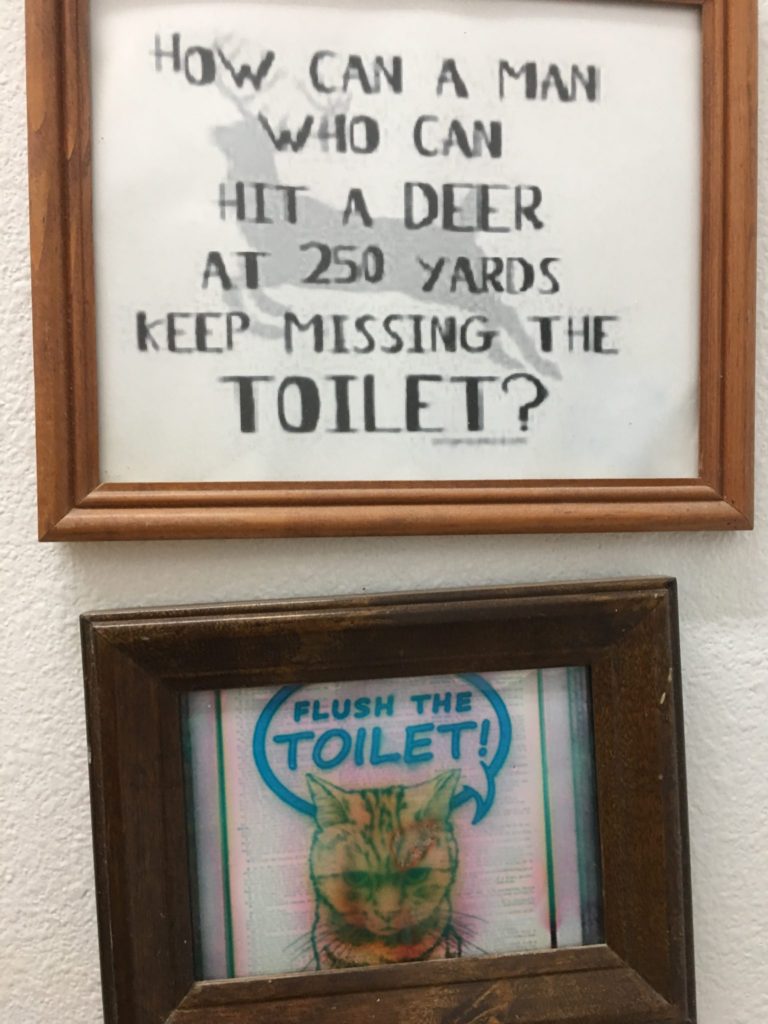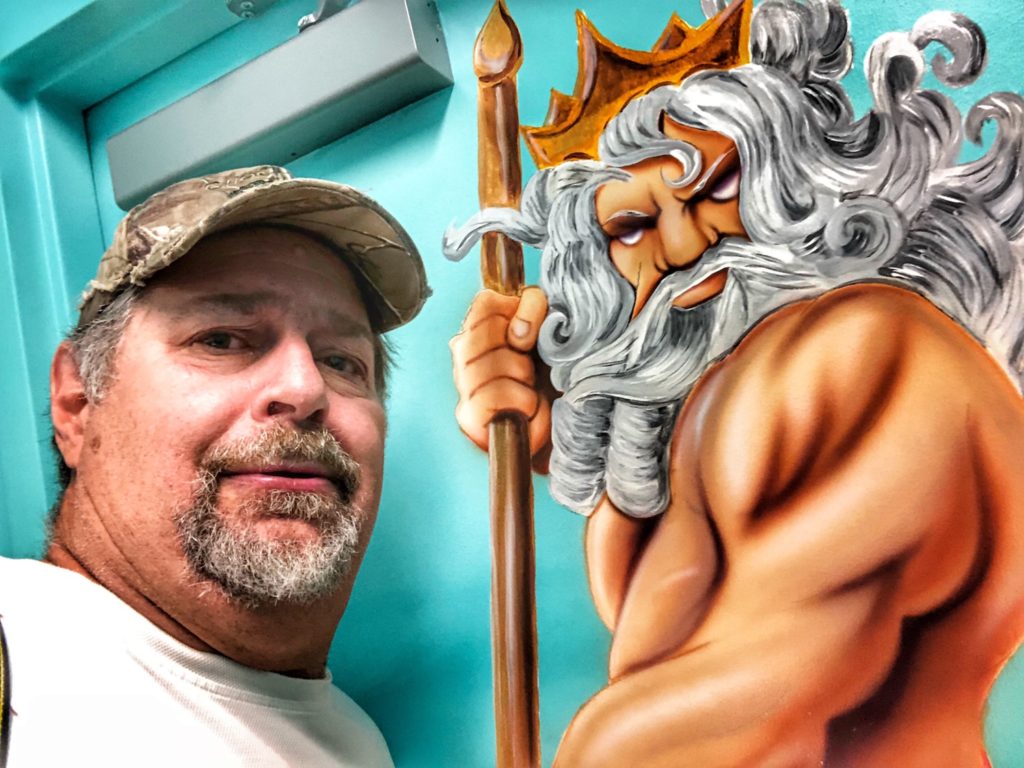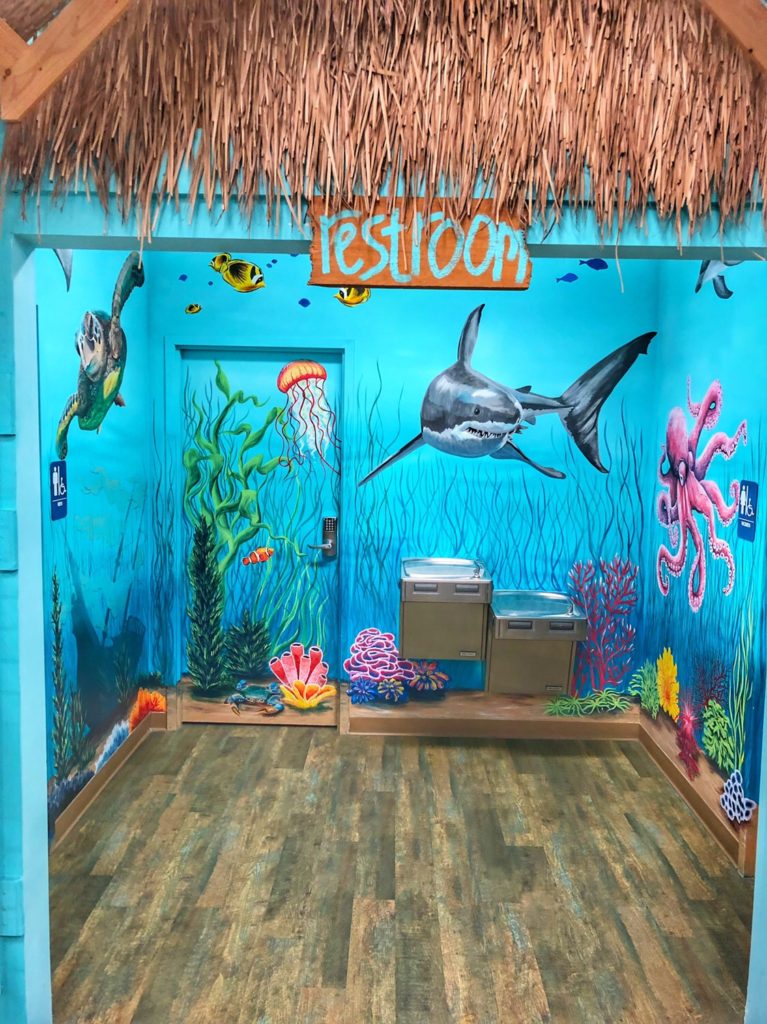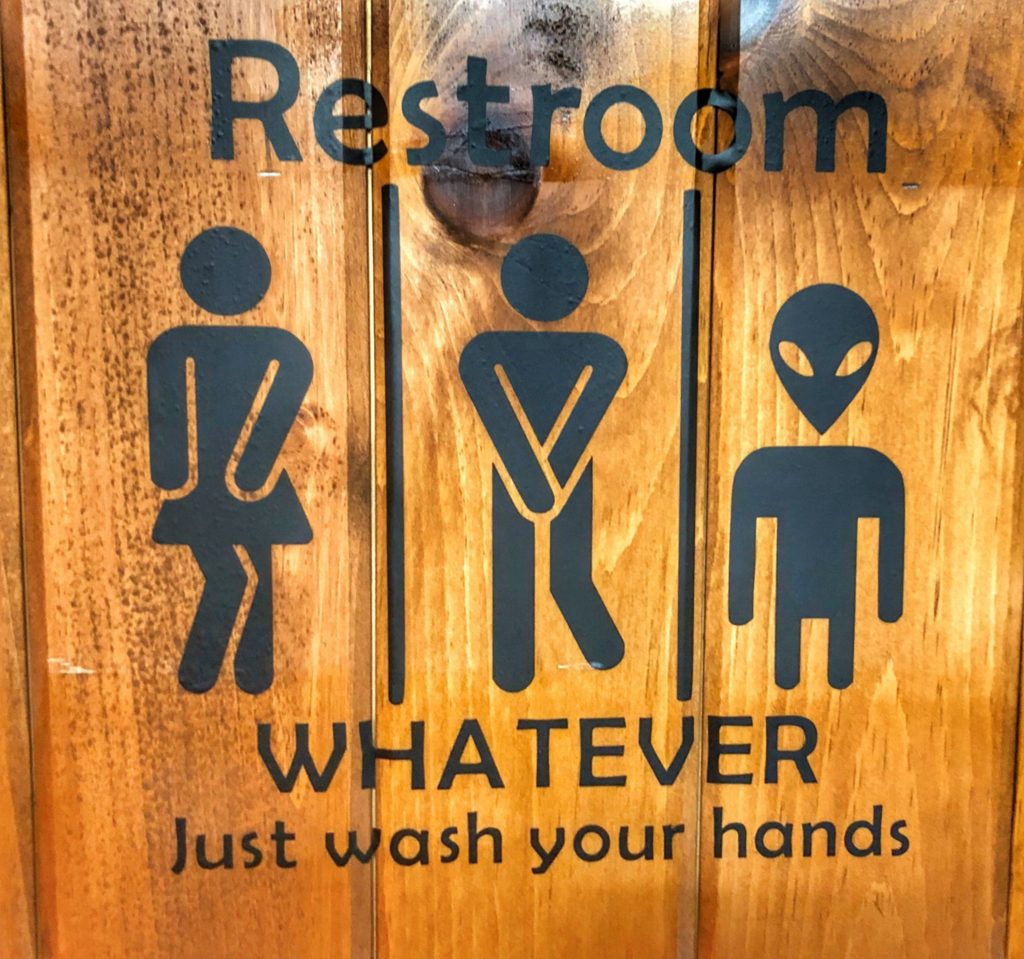 Well, you are probably feeling wiped out after seeing all of these.  I'll quit here.
Like what you see? Well, there is lots more!  I currently have two books about offbeat and quirky places to take on your road trips. You can see both of my books at http://amzn.to/2ks6fQZ. Working on Book 3, coming in late Spring 2019!!