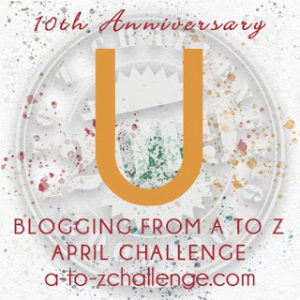 Its a unanimous understatement to say that I love traveling the back roads of America looking for the interesting and unique. It is ultimately my utmost passion (well, besides my family and my grandchildren).
I will also do something in this post. I will be posting some of the US Highway signs I have picked up, most specifically in 2018. I'll explain down below.  I hope you enjoy some of the U Signs I discovered in my 2018 travels.  Enjoy the Read. Enjoy the Ride.
Uranus, Missouri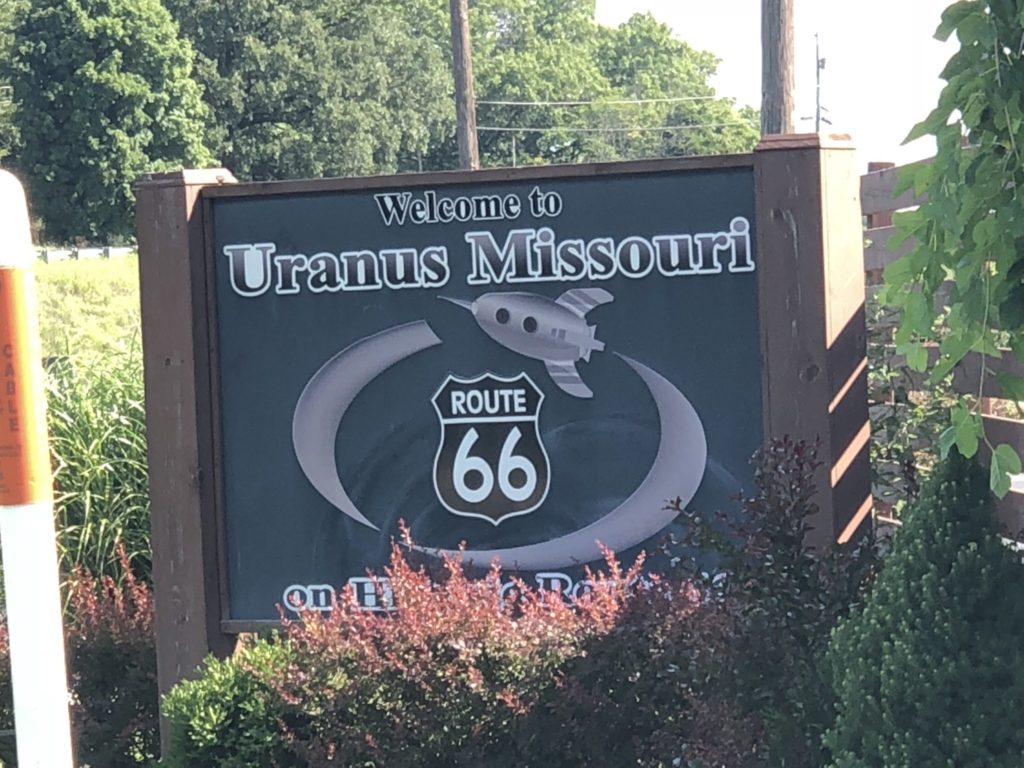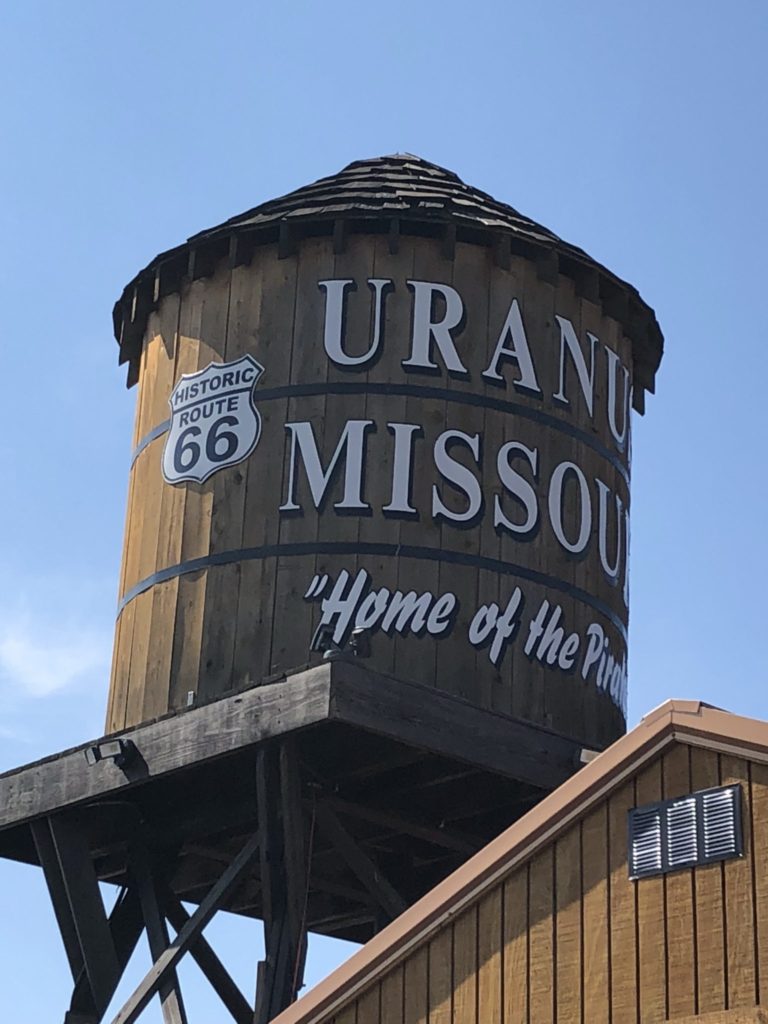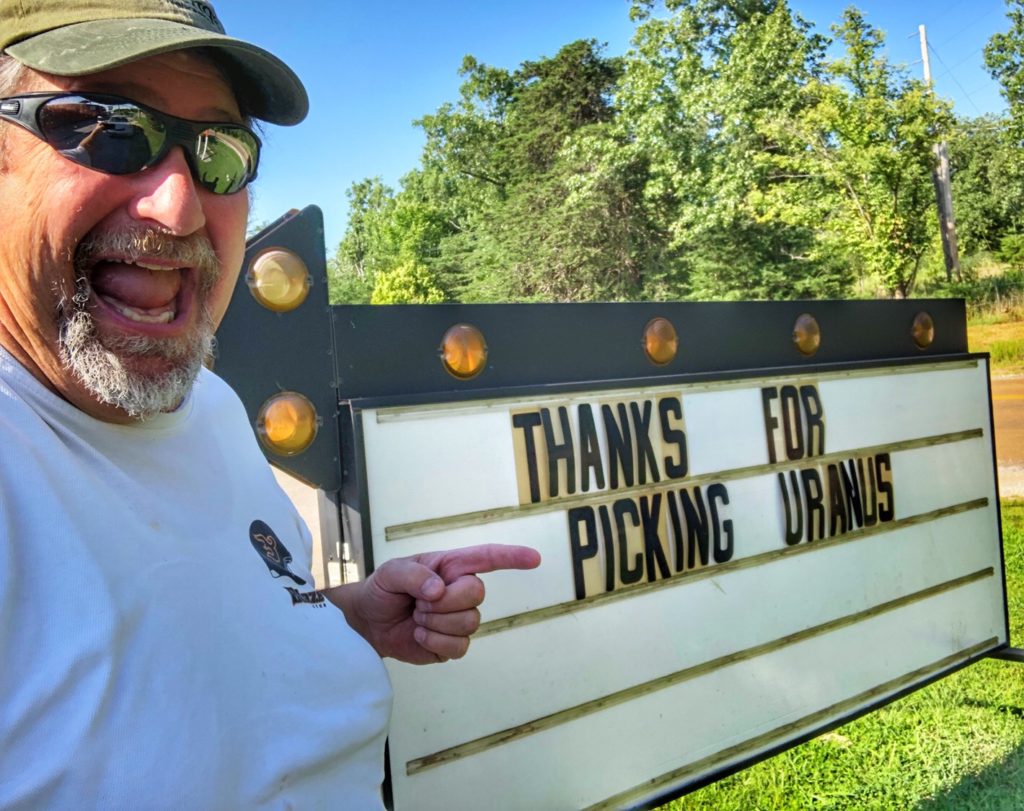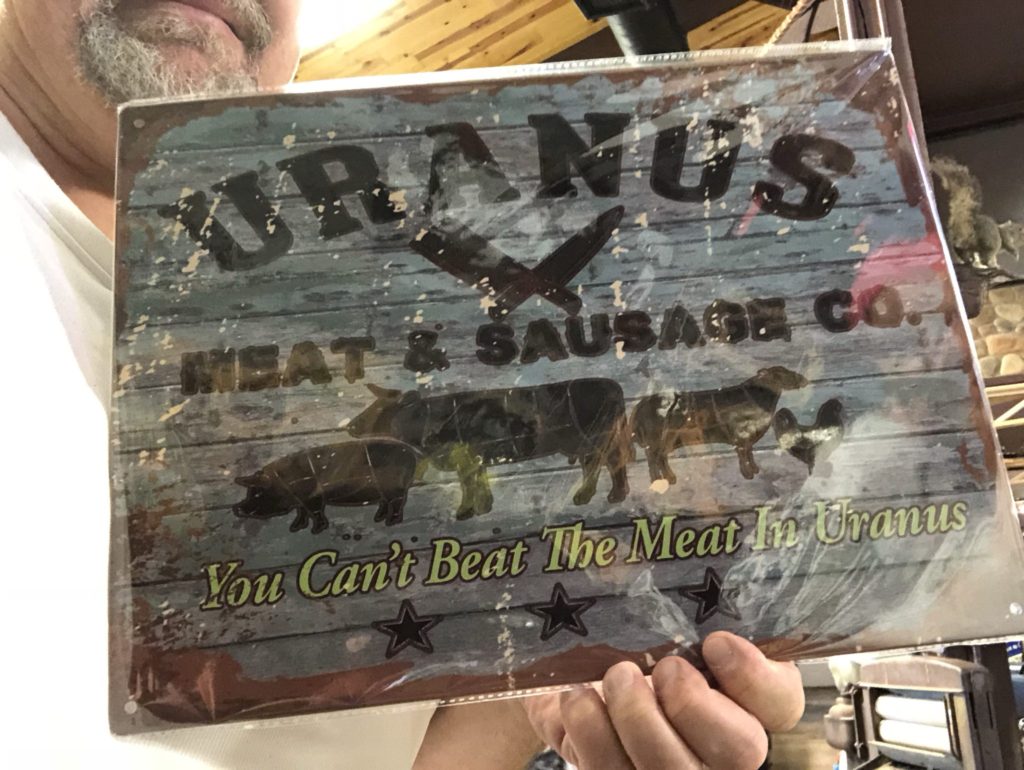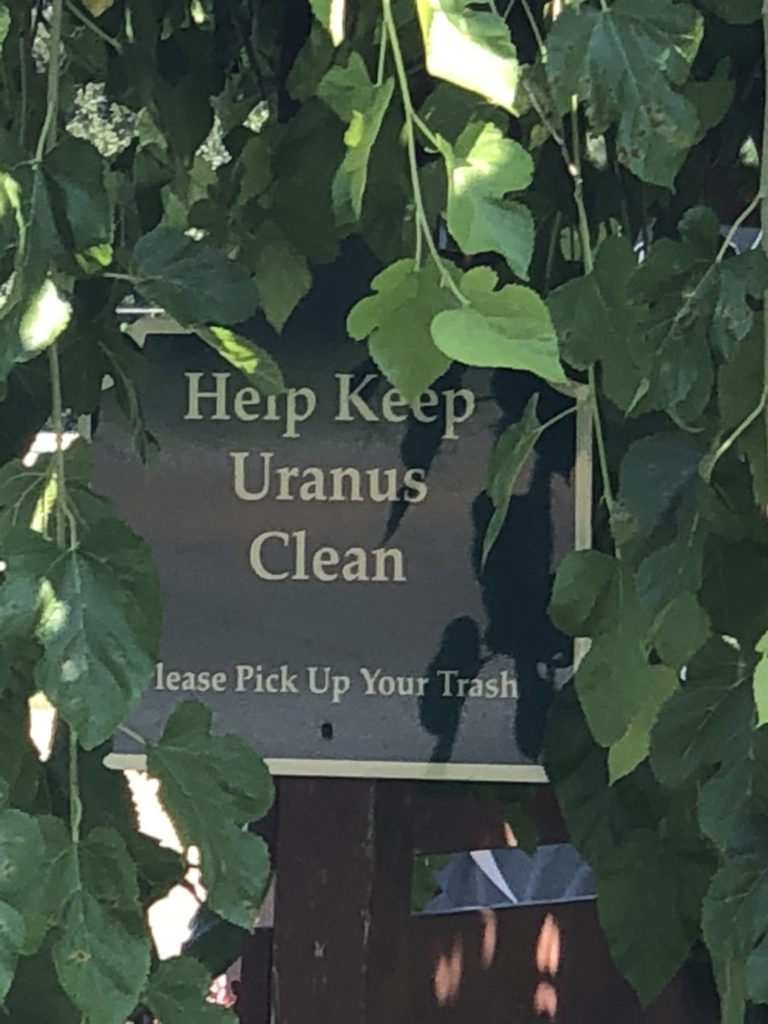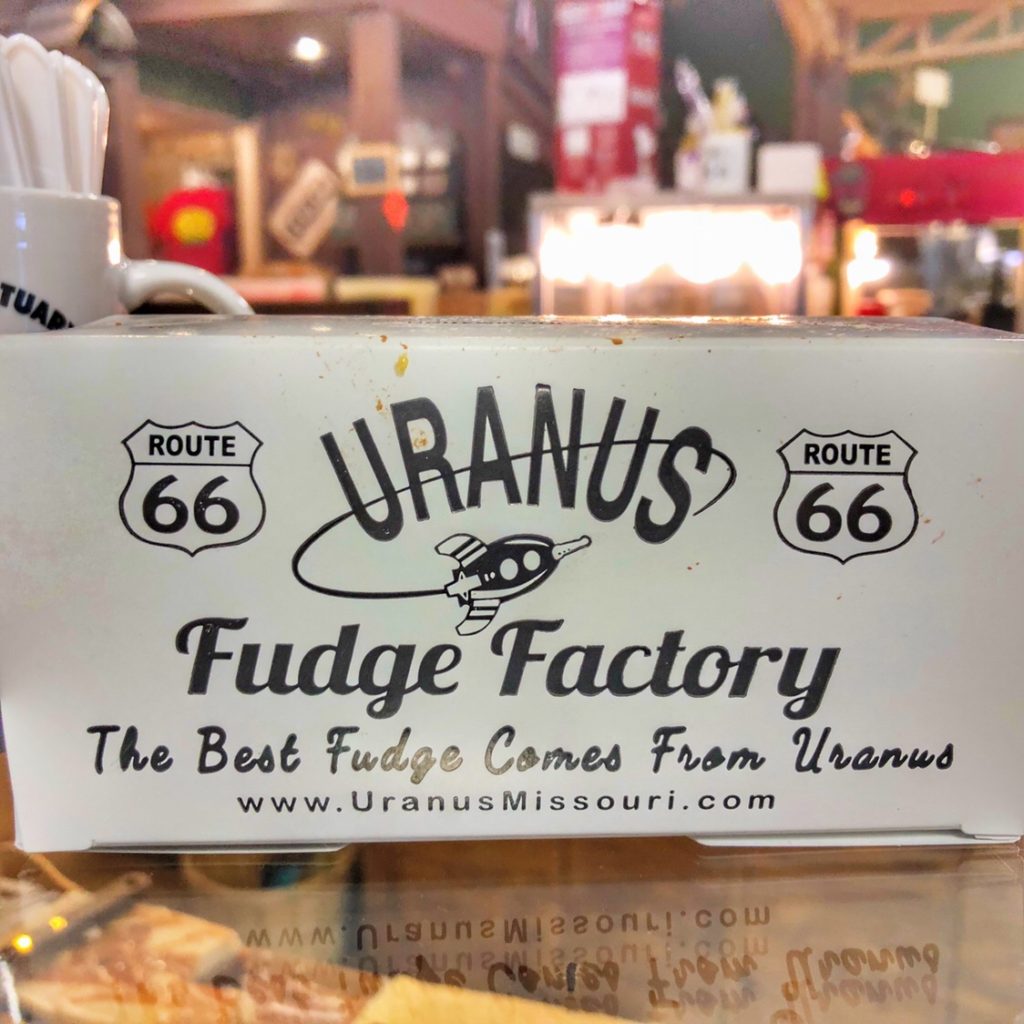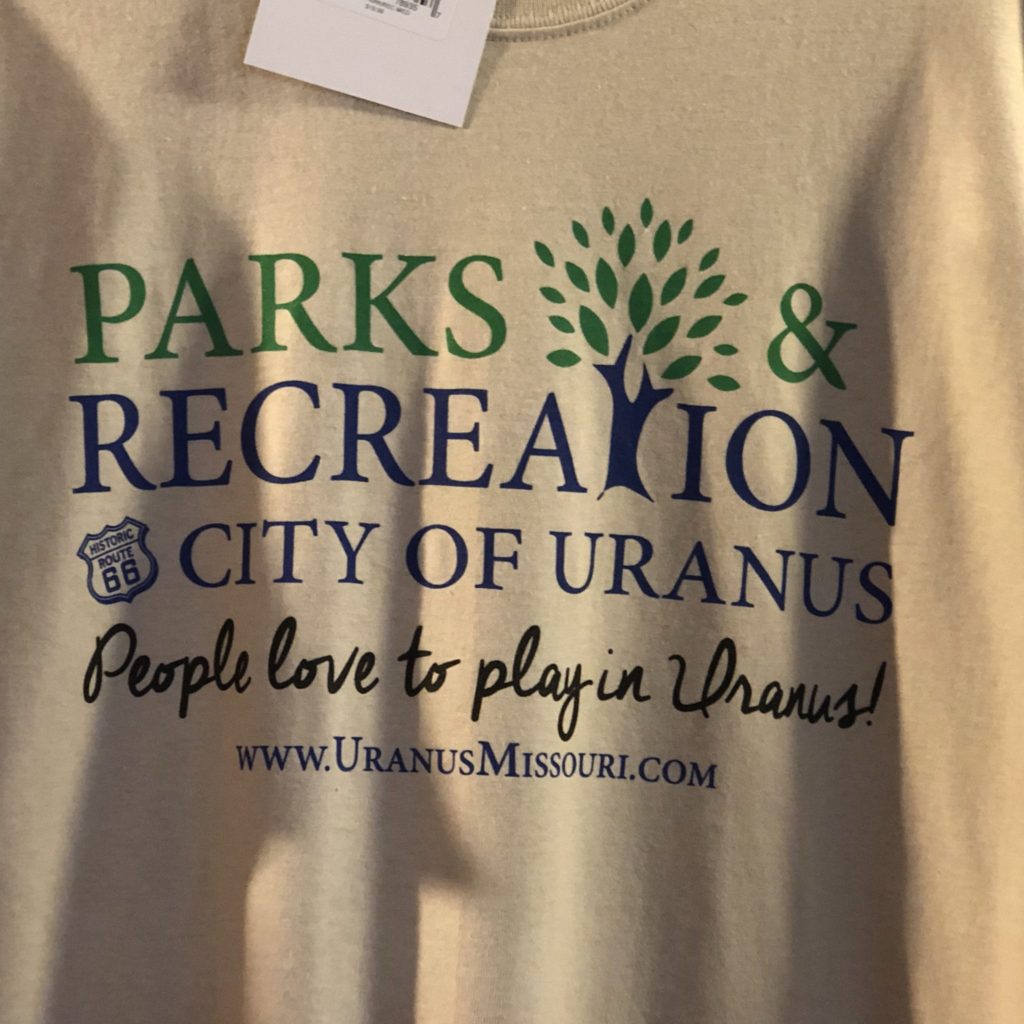 Might as well start this post on a humorously low point.  Yes indeed, there is a place in Missouri called Uranus. And yes, it is pronounced "Your Anus" (and by the way, I heard a question on Jeopardy recently and Alex Trebek pronounces it that way).  And yes, the main attraction is the Uranus Fudge Factory where all of the employees (affectionately referred to as Fudge Packers) all yell out "Welcome to Uranus" when you walk into the shop.  Indeed, the owners and creators made sure it was quite the attraction.  Rather than go into detail on this post (I think the pictures above give you enough hints), please go visit my detailed post about Uranus from last year.  You can see more about Uranus here.
US Highway Shields / Route Markers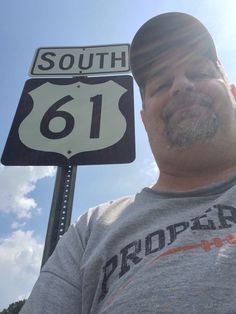 OK.  You are probably thinking "How can looking at numbers on signs be interesting?"  And, I would give that to you.  To many they probably aren't.  But look at the signs…they look like shields or badges.  And, to me, as a collector of road trip memories (via photos and memories), these are like Boy Scout merit badges.  I am always after yet another number for my collection.
For consistency, in my blog I refer to them as US Highways, though they are called Route XX in other places…ala Route 66.  But, they are definitely interchangeable.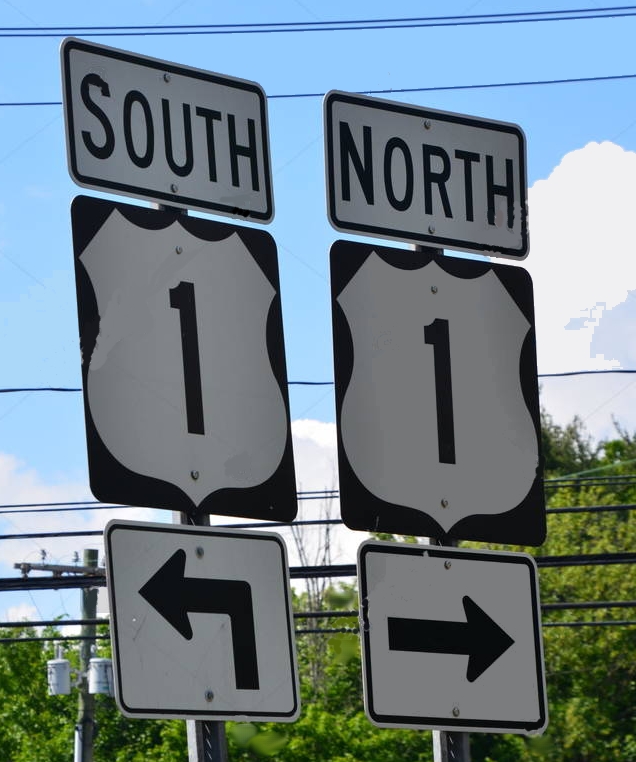 US Highway 1 is the easternmost route in the US and runs north-south (as do ALL odd numbered highways) along the Atlantic Coast.
The first highways were numbered with this universal system in 1925.  Nowadays,  the U.S. Numbered Highways (or Routes) are the original interstate highways, dating back to 1926. U.S. Highways are numbered in a grid: even numbered for east–west routes (with the lowest numbers along Canada) and odd numbered for north–south routes (with the lowest numbers along the Atlantic Ocean). Three-digit highways, also known as "child routes," are branches off their main one- or two-digit "parents" (for example, U.S. Route 202 is a branch of U.S. Route 2). However, US 101, rather than a "child" of US 1, is considered a "mainline" U.S. Route.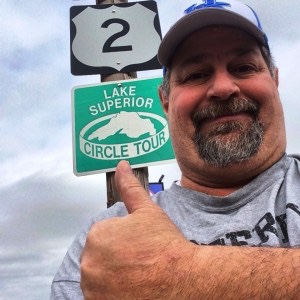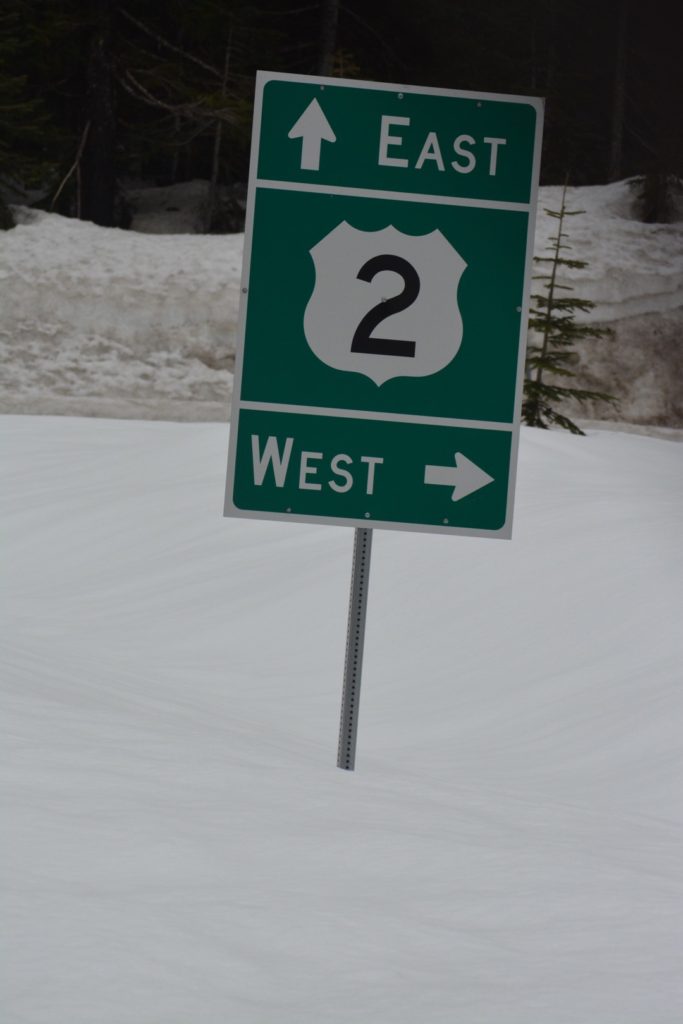 US Highway 2 is the northernmost long highway in the United States.  Completely, it covers 2,571 miles from east to west, starting in Houlton, Maine and ending in Everett, Washington.   In 1926 it was intentionally split.  The eastern section ends in Rouses Point, New York, where it meets US Highway 11.  Then, the highway kicks in again in St. Ignace, Michigan and traverses across the northern US, ending in Everett, Washington.  I have actually driven (at different times) the entire length of US Highway 2 from Ironwood, Michigan to Everett, Washington.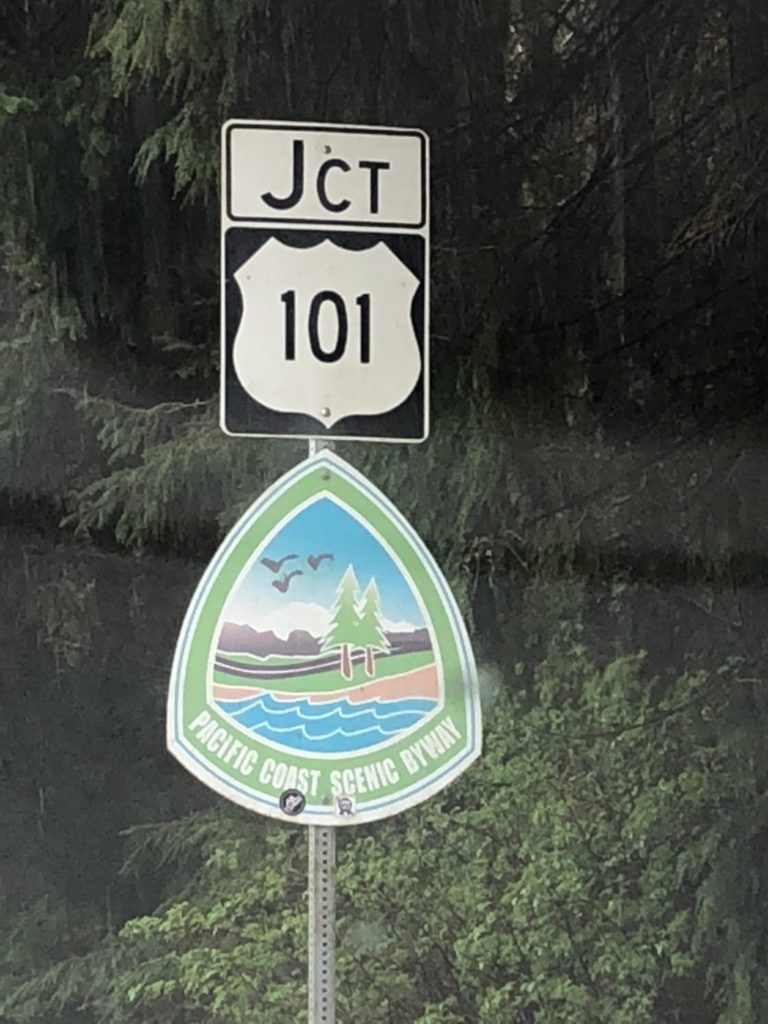 US Highway 101 was the only original highway to have a three digit number.  This is the westernmost north-south highway and runs from Port Angeles, Washington to Los Angeles, California for about 1,550 miles.  In some places it is nicknamed the Pacific Coast Highway and in California it is also called the El Camino Real (the Royal Road).  I have been on portions of this highway in Washington, Oregon and California.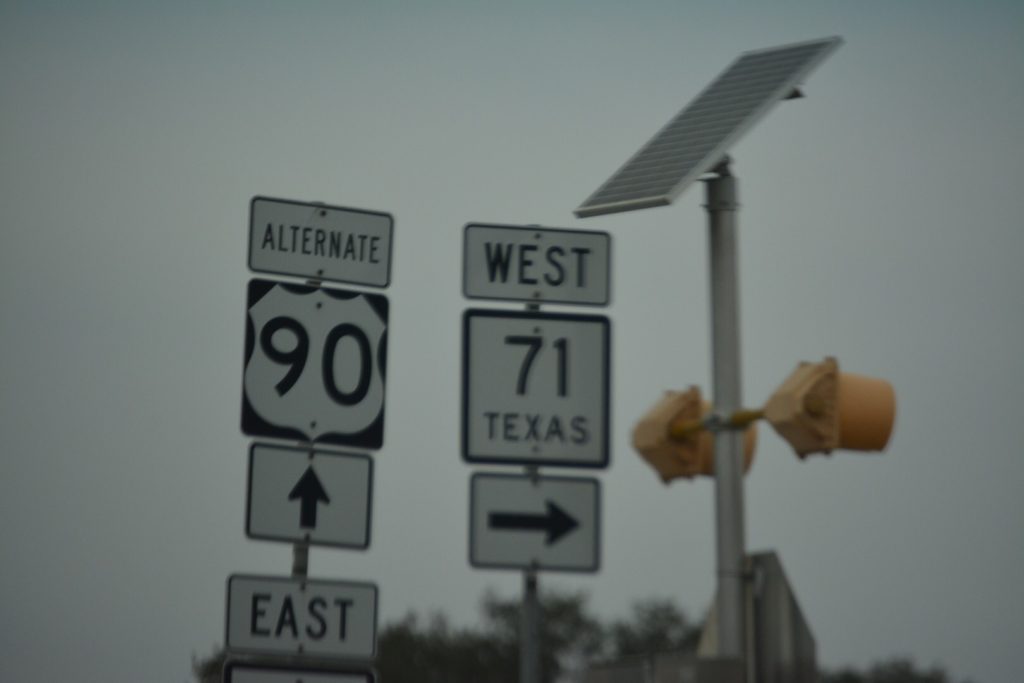 Like US Highway 2, US Highway 90 is the original southern route going east-west.   It basically begins in Jacksonville Beach, Florida and ends in Van Horn, Texas.   It has a length of about 1,633 miles and, in some places is called the Old Spanish Trail.  I have driven portions of this highway in Alabama, Mississippi, Louisiana and Texas, most of it in 2018 when I drive to Houston via Mobile, Alabama, through Pascagoula and Biloxi, Mississippi, Lafayette, Louisiana and as far west as San Antonio.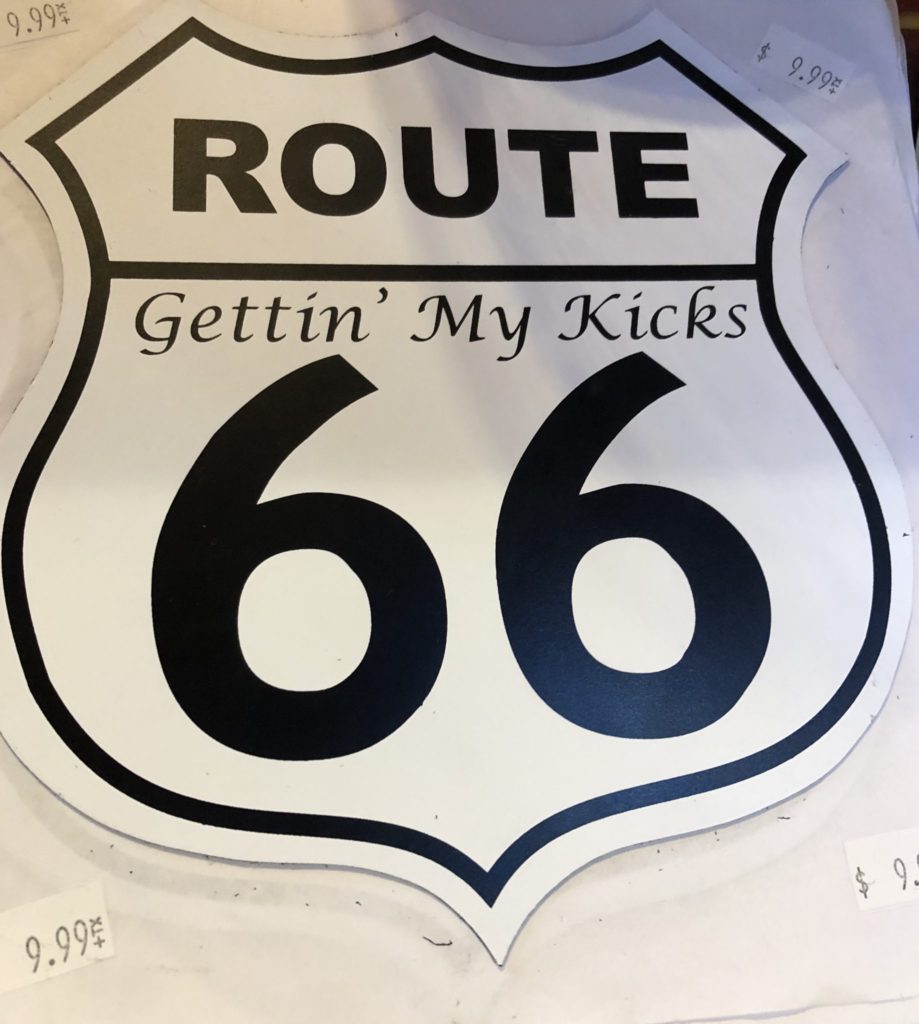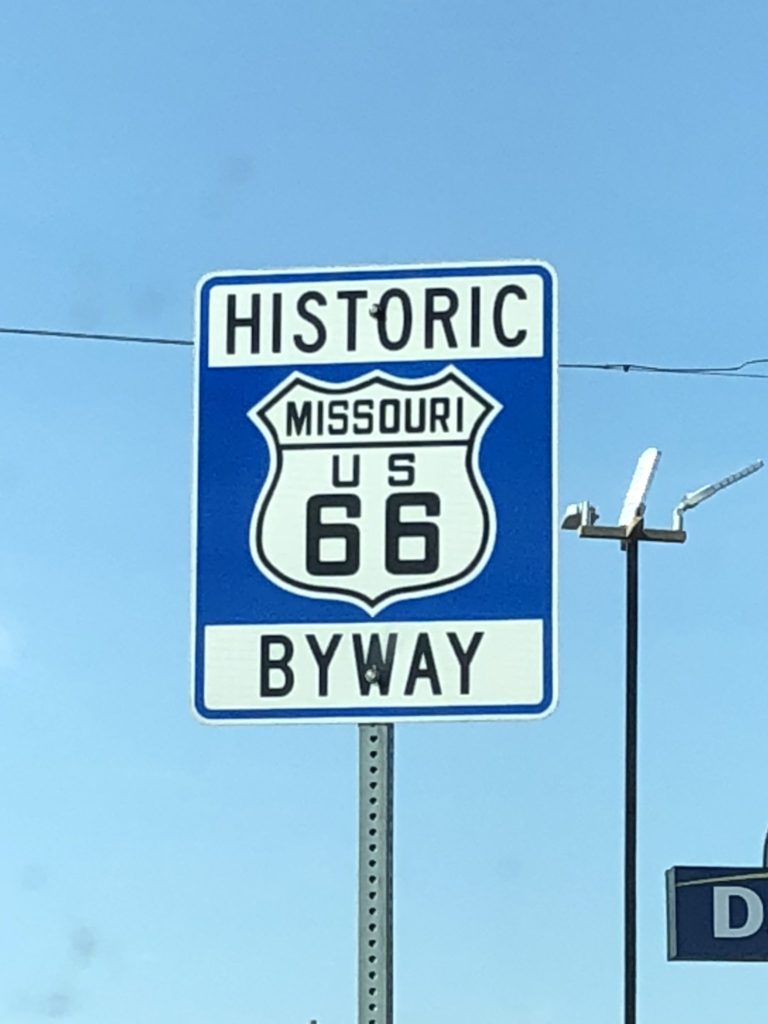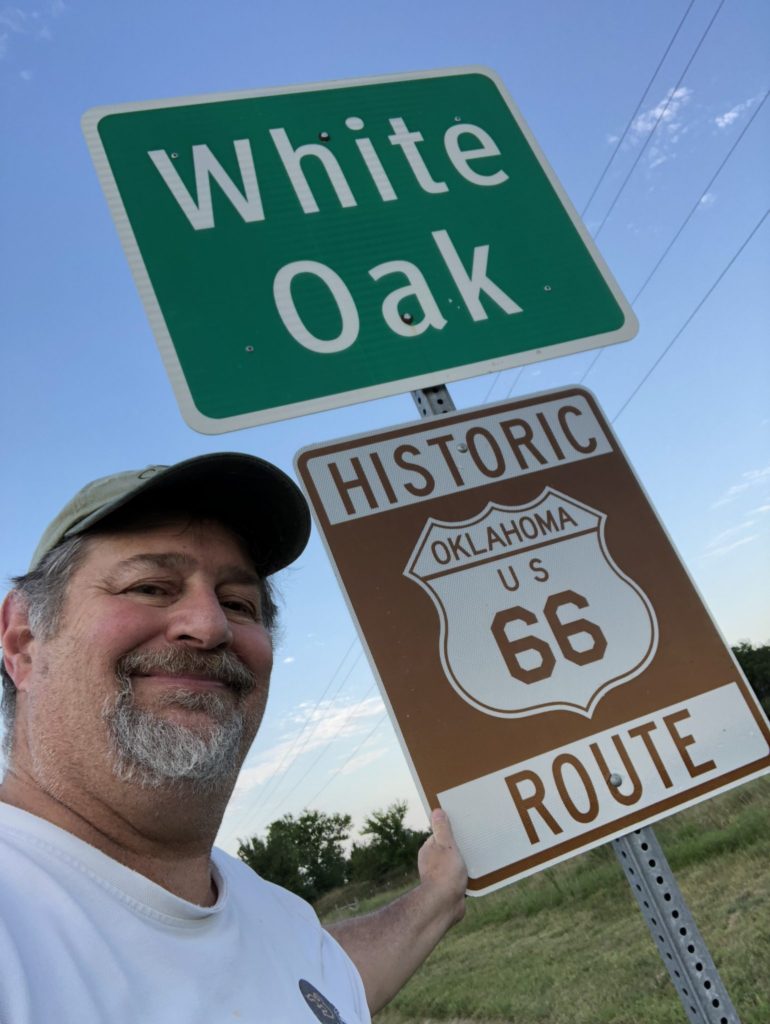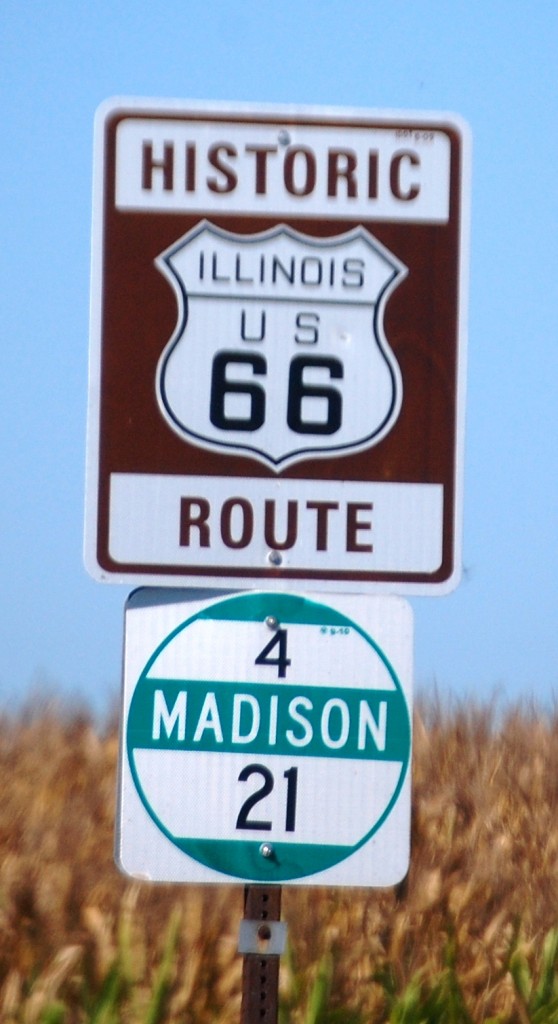 Though I have not even come close to gaining all of the "badges," I have many.  Following are a few of the other US Highways I have been on.  Just for your interest…my favorites are (in order)…  US 2 (from Wisconsin to Washington), US 89 (from northern Montana to Southern Arizona), US 66 (naturally), US 61 (along the Mississippi River from Minnesota to Mississippi), US 50 (another cross-country east-west highway that cuts through the heart of America for over 300 miles from Ocean City, Maryland to Sacramento, California), US 101, US 60, which cuts across the heartland of the United States and sometimes joins with Route 66, and finally, US 31 (which runs from Northern Michigan to Mobile, Alabama including a long stretch through Kentucky).  But, I love many more of them!
Following are a few random photos I took in 2018 to add to my "badge collection" of US Highway Signs.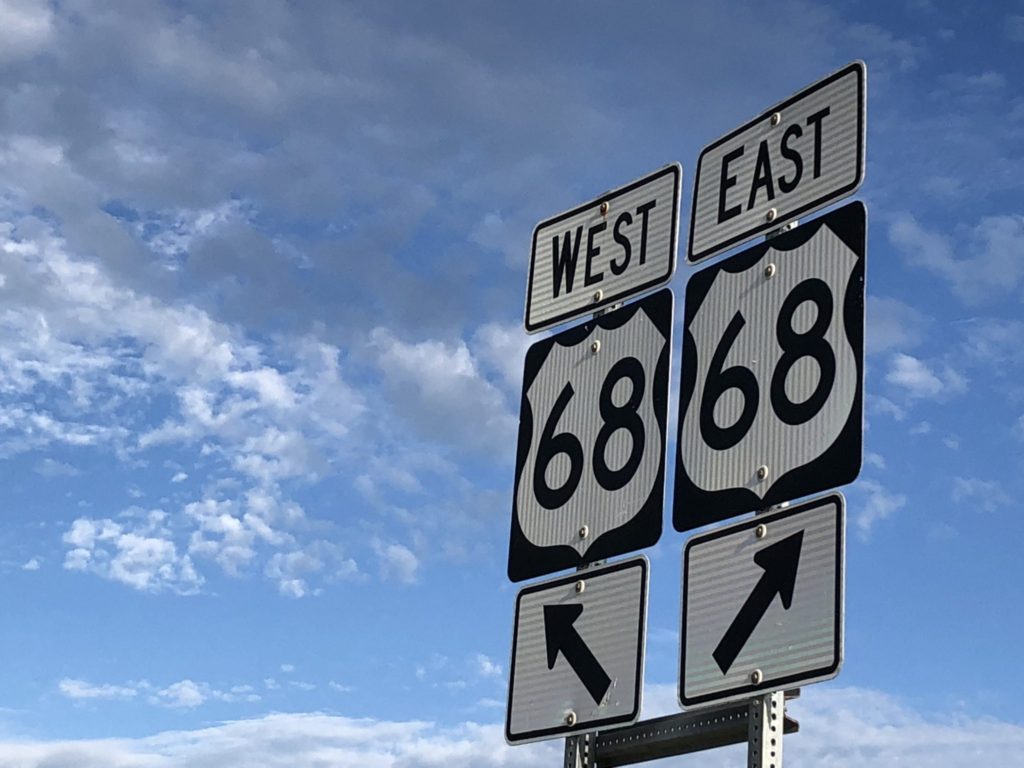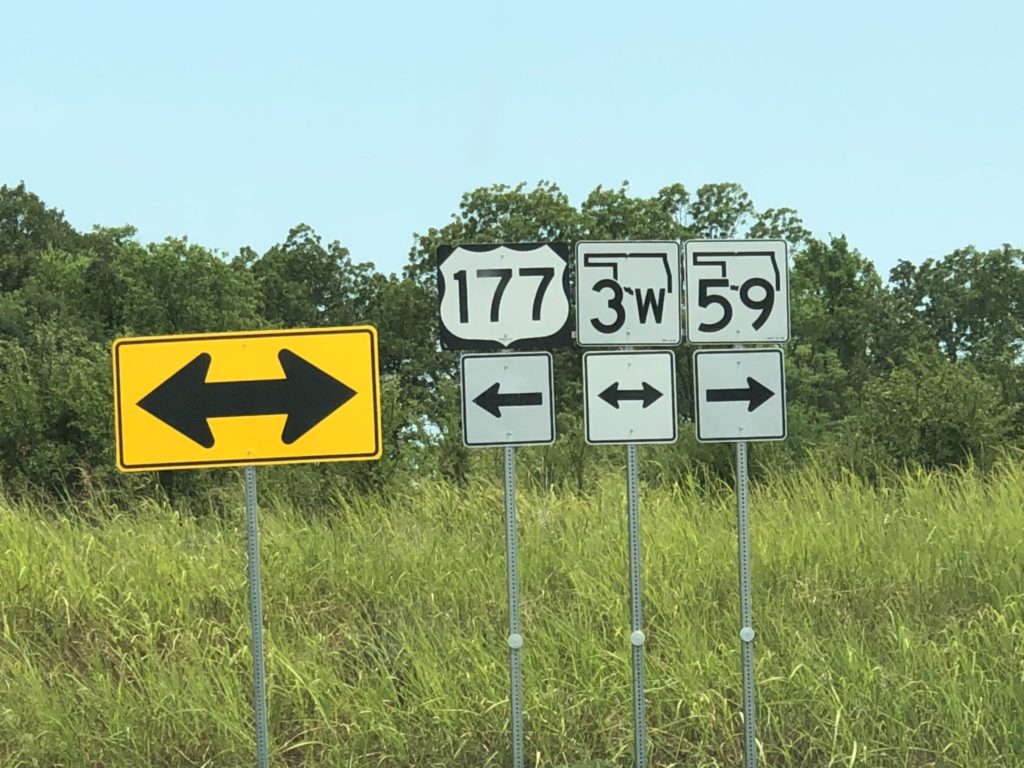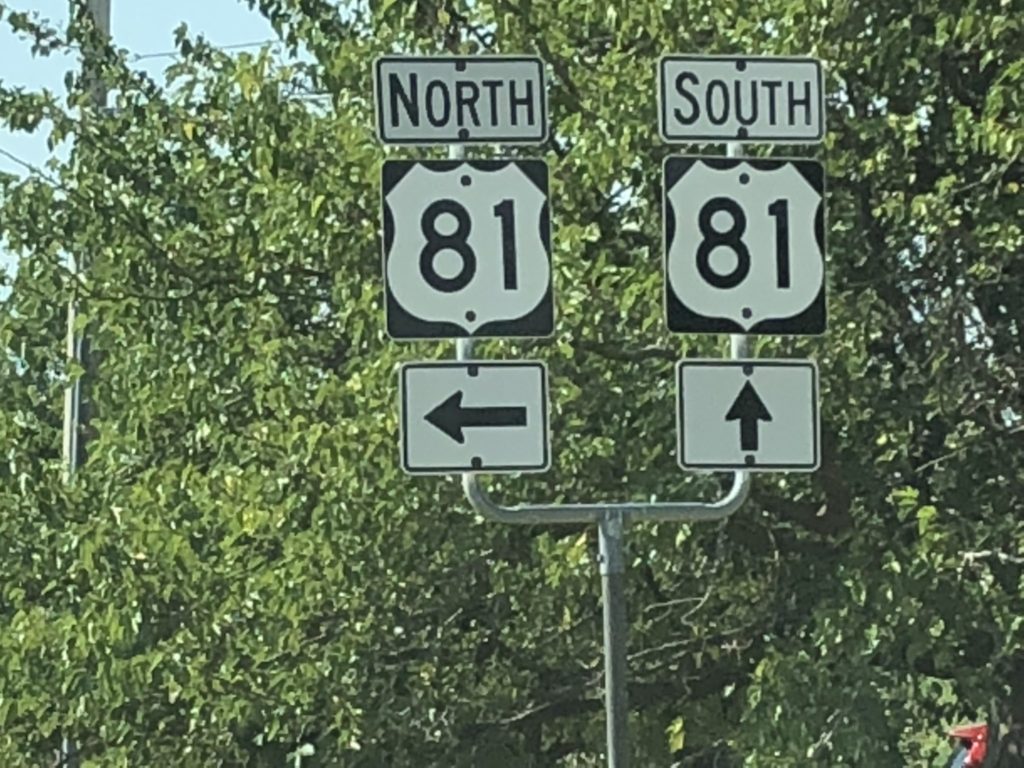 US Highway 81  is a major north-south highway that extends for 1220 miles in the central United States and is one of the earliest United States Numbered Highways established in 1926 by the US Department of Agriculture Bureau of Public Roads.  It begins in the north near Pembina, North Dakota at the U.S./Canada border and ends in Fort Worth, Texas at Interstate 35W.
US Highway 287, also pictured above, is a north–south (physically northwest–southeast) United States highway that stretches for 1,791 miles.  It serves as the major truck route between Fort Worth and Amarillo, Texas, and between Fort Collins, Colorado, and Laramie, Wyoming. The highway is broken into two segments by Yellowstone National Park, where an unnumbered park road serves as a connector.  I have actually been on many portions of this road.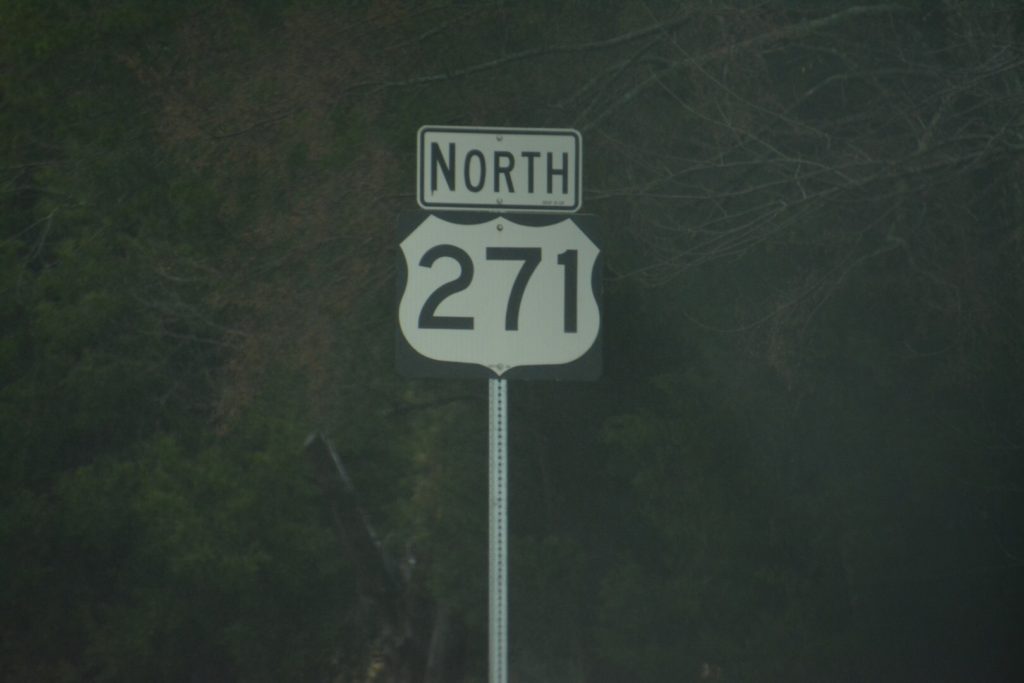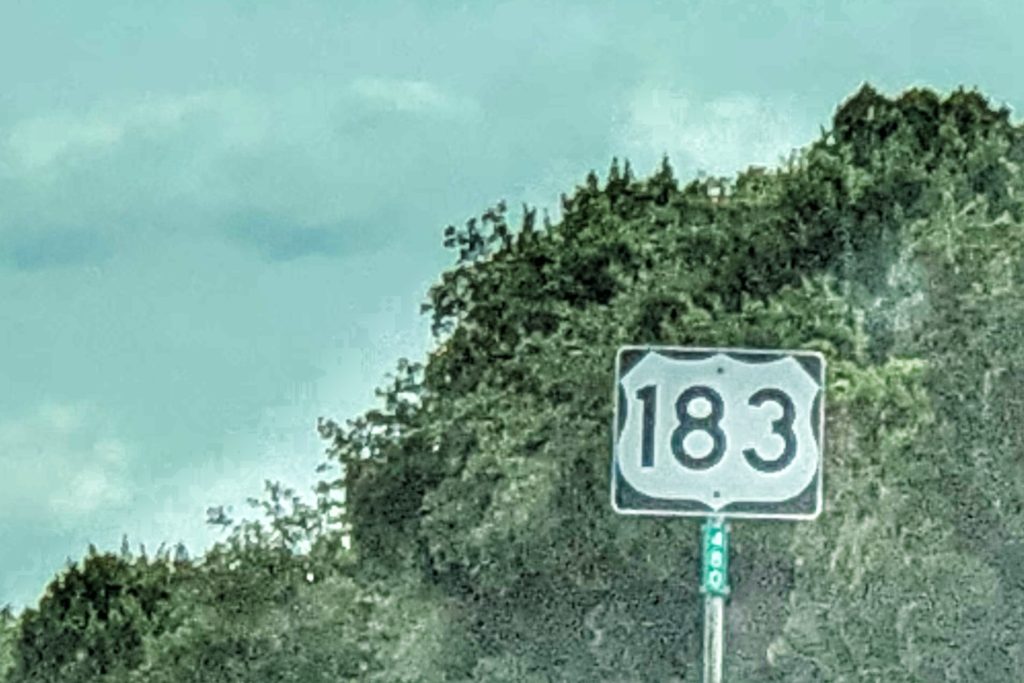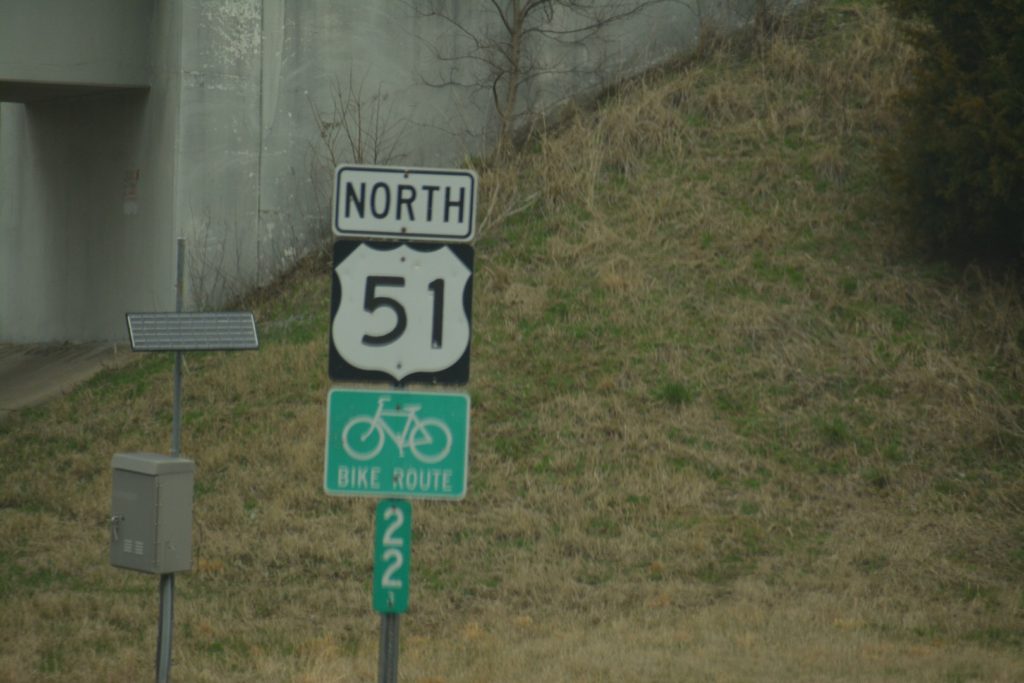 US Highway 51 is another major south-north United States highway that extends 1,277 miles from Laplace, Louisiana, to Hurley, Wisconsin on the  Wisconsin–Michigan state line where it ends in a T interchange with US Highway 2 near Ironwood, Michigan.  I actually stood at that very corner for my US Highway 2 photo (see above).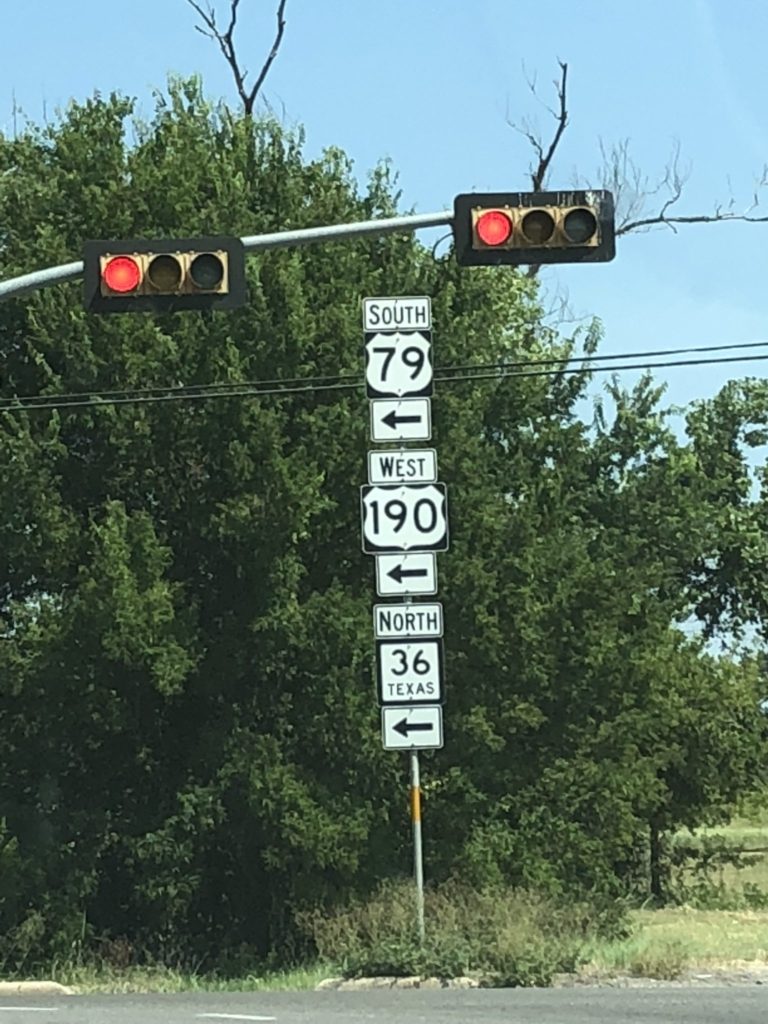 US Highway 79 is officially considered and labeled as a north-south highway, but it is actually more of a diagonal northeast-southwest highway. The highway's northern/eastern terminus is in Russellville, Kentucky, at an intersection with U.S. Highway 68 and KY 80.  I have driven US 79 from Russellville all the way through Clarksville and Paris, Tennessee and then on to Memphis (where I took US Highway 61 south into Mississippi).  On other trips, I have taken US 79 in parts of Arkansas, Louisiana and Texas.  US Highway 79 covers about 855 miles.
US 190 has been around since 1926.  It covers about 875 miles as an auxiliary route to US Highway 90.  It starts in Slidell, Louisiana and ends in Iraan, Texas.  It passes through Baton Rouge as well as Huntsville and Temple, Texas.  I have driven a good portion of US Highway 190.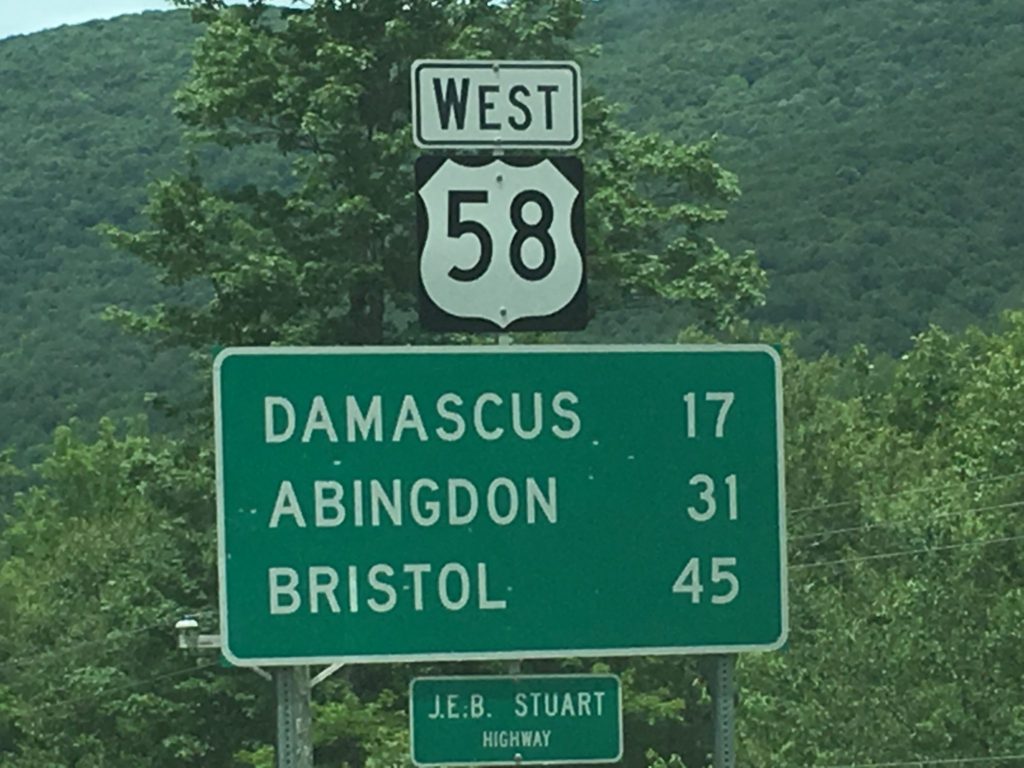 This is a beautiful stretch of highway starting at Cumberland Gap, Tennessee and heading about 508 miles across southern Virginia eventually to Norfolk and Virginia Beach, Virginia.  At one time or another I have driven the entire length of this highway.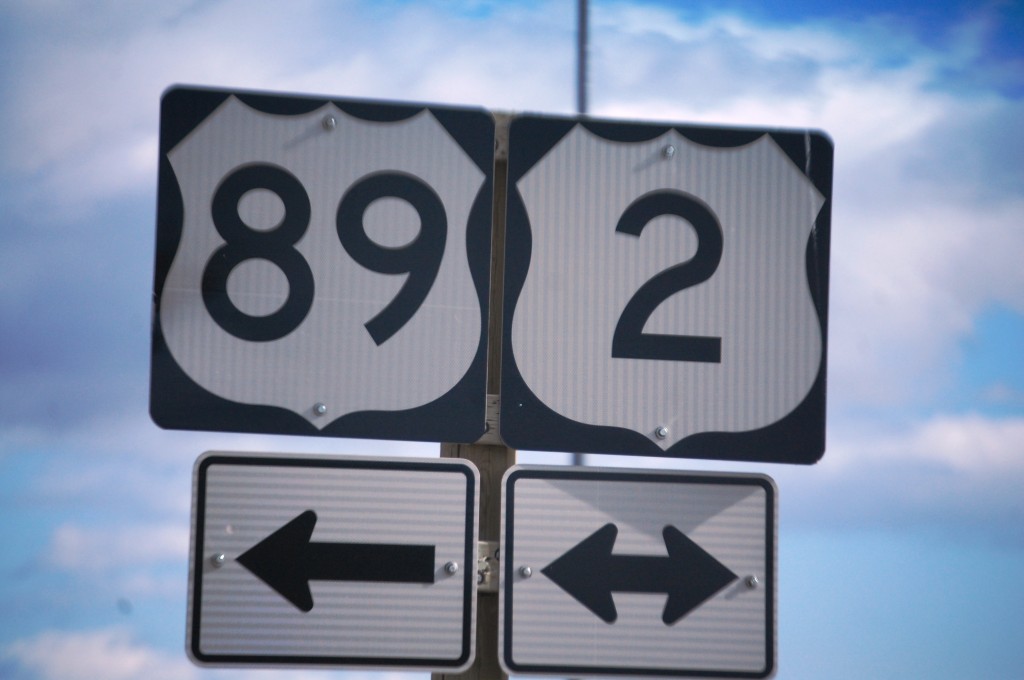 US Highway begins in the northernmost region of Montana north of Babb on the Canada/Montana border. It goes south ending in Flagstaff, Arizona.  Over the course of my life I have traveled every inch of this 1,252 mile highway which was first established in 1926.  I would argue that this is one of the most scenic highways in the United States.  It passes seven National Parks (thus the nickname the National Park Highway.  These include, among others, Glacier National Park in Montana, Yellowstone National Park in Wyoming, Bryce Canyon National Park in Utah and the Grand Canyon.  Along the route it also passes a number of scenic National Monuments as well.  In fact, National Geographic magazine has called this the "No. 1 Driver's Drive in the World."  I would concur.  You can experience mountains, high plains, deserts and canyons on this route.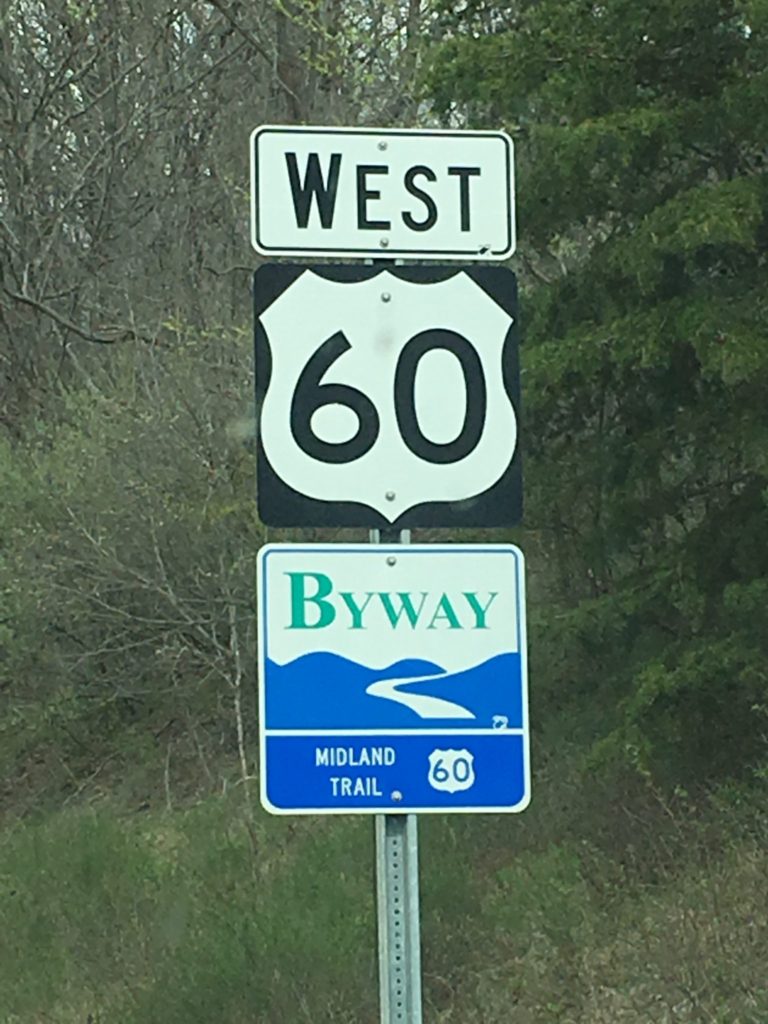 Last sign for this post is a biggie.  US Highway 60 is an east–west United States highway, traveling 2,670 miles from southwestern Arizona to the Atlantic coast in Virginia. Despite the final "0" in its number, indicating a transcontinental designation, the 1926 route formerly ended in Springfield, Missouri, at its intersection with Route 66.
US Highway 60 cuts through West Virginia as the Midland Trail and also passes through Central Kentucky and westward.  I have driven the entire length from Norfolk, Virginia through Lexington, Virginia and on through West Virginia, Kentucky into Cairo, Illinois.  This has been a major route for me for many years, especially since it extends out of Lexington both east and west.
Like what you see? Well, there is lots more!  I currently have two books about offbeat and quirky places to take on your road trips. You can see both of my books at http://amzn.to/2ks6fQZ. Working on Book 3, coming in late Spring 2019!!