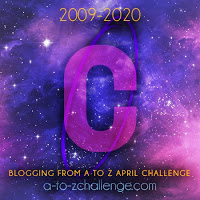 In early 2020 I traveled across the country with one of my daughters and three grandchildren.  We traveled 8154 miles through 20 states over the course of three weeks.  My A to Z posts this year will have the "8154" theme, which will also be the title of my forthcoming new book that will document the epic road trip.  Each entry will highlight a few stories with photos based on the alphabet, and not the order of the trip  I hope you will enjoy this bouncy ride across the back roads of America.  Please enjoy the C Stories. (all photography by David "Sumoflam" Kravetz)
Caddo Lake – Uncertain, Texas
In my "A Stories," I mentioned Aaron Applebaum of Mystique Tours and his great boat rides through the swamps of Caddo Lake in northeast Texas.  In this post, I am dropping a few photos of this beautiful swamp, as we saw it in February 2020. Caddo Lake is a 25,400-acre lake and bayou on the border between Texas and Louisiana. The lake is named after the Southeastern culture of Native Americans called Caddoans or Caddo, who lived in the area until around the 19th century. It is a protected wetland and includes one of the largest flooded cypress forests in the United States.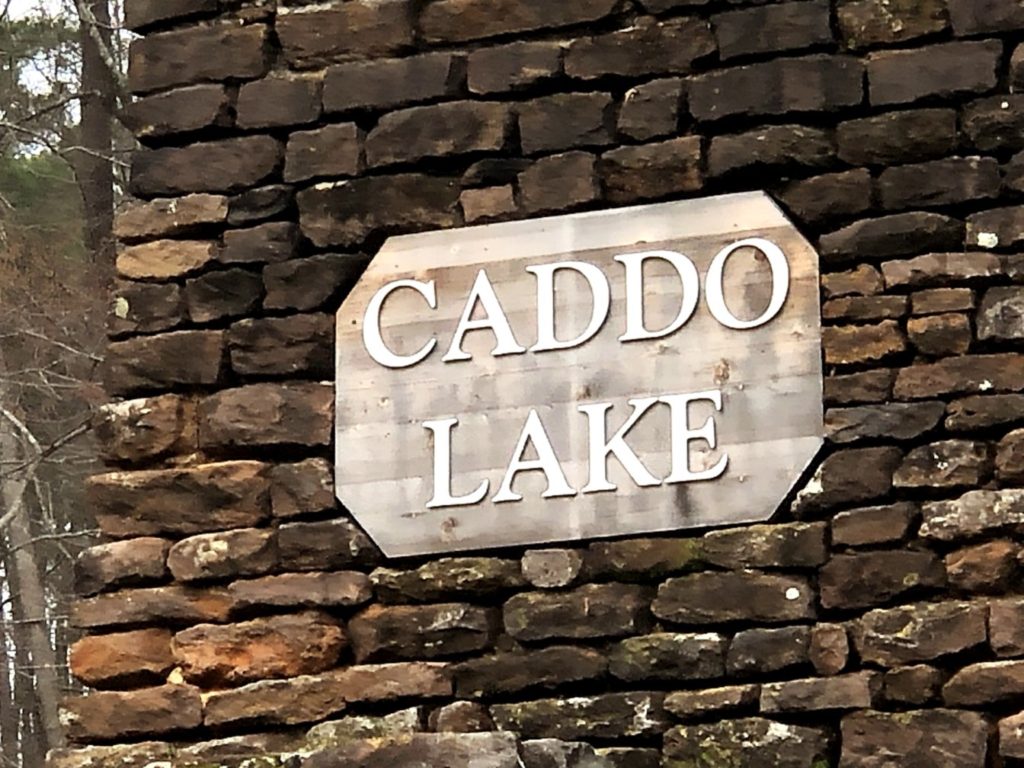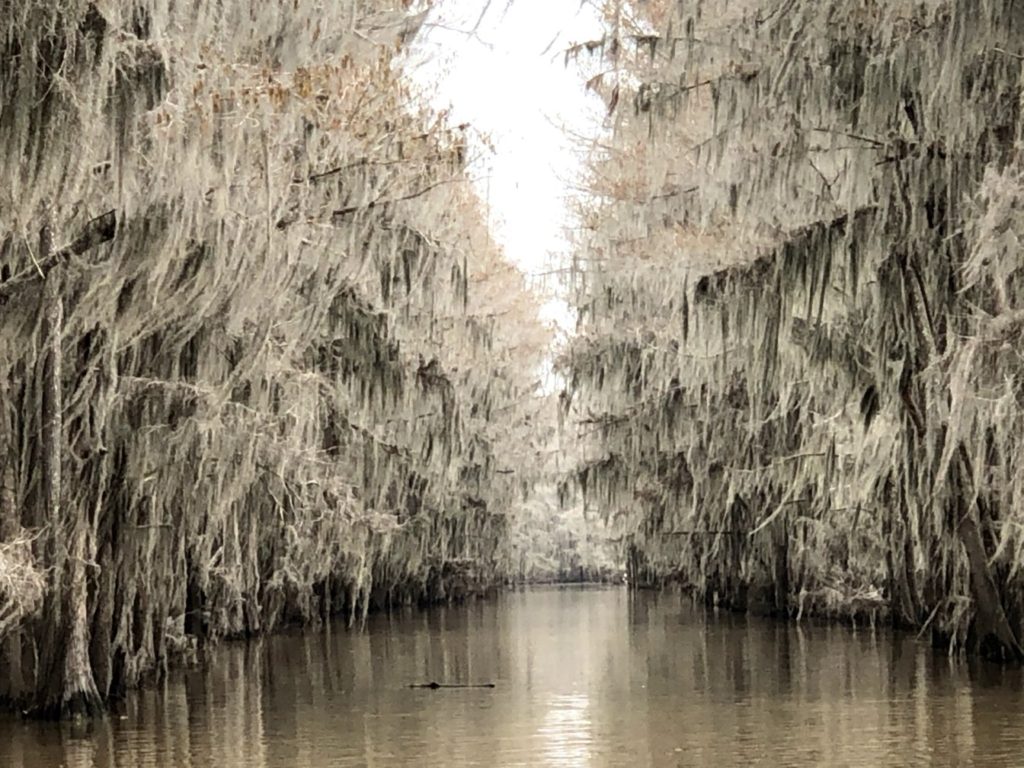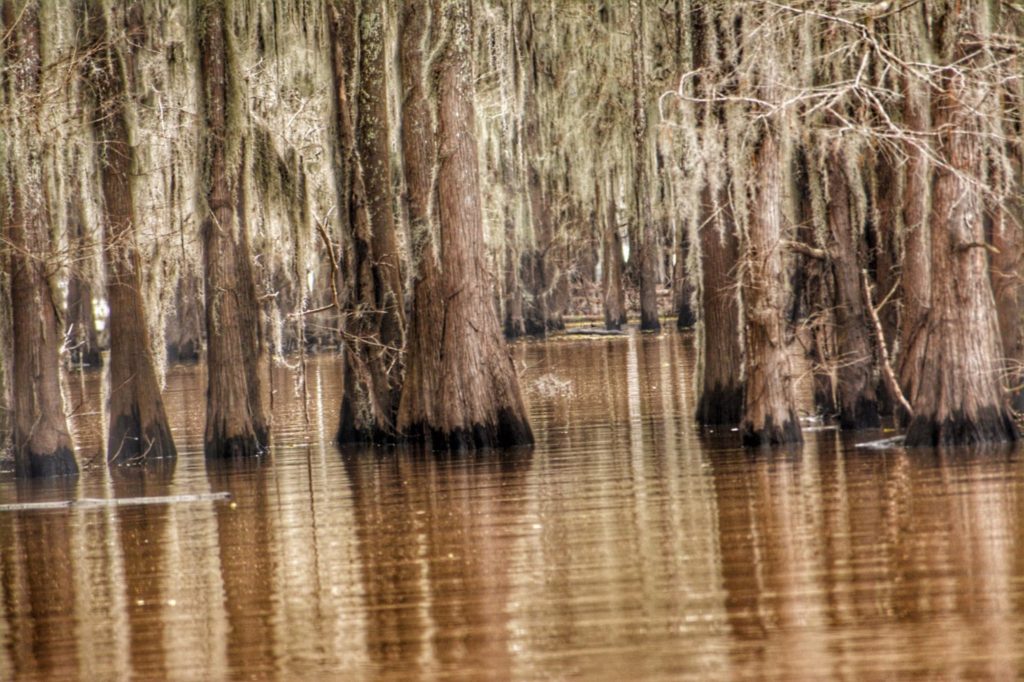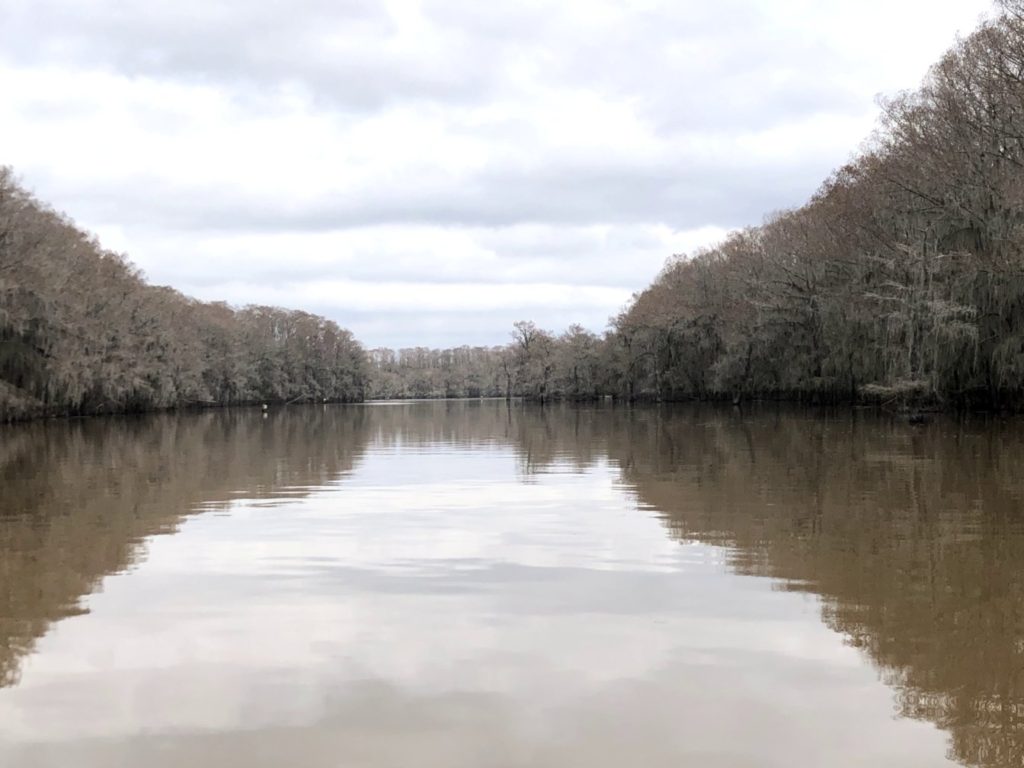 Caprock Bison Co. – Quitaque, Texas
In my "B Stories" post yesterday I commented on the "Bison Capitol of Texas."  One of the big Bison companies in Quitaque, Texas is the Caprock Bison Company.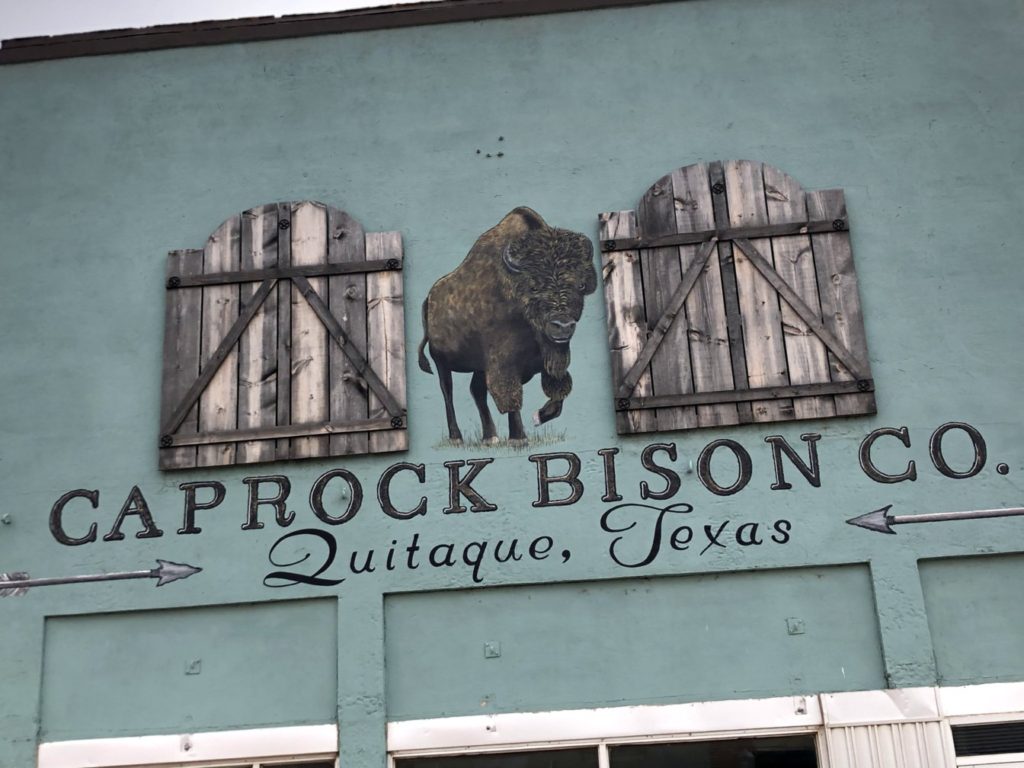 Cambria, California
We were fortunate that a friend of ours in Cambria, California offered us a place to stay on our way down CA Highway 1.  Cambria was actually our stopping point south on the Pacific Coast as we then headed east for the long return home.  Cambria is a small town.  Gas was very expensive.  But the scenery of the ocean, the beautiful, tall windswept trees and the fun, light atmosphere was wonderful.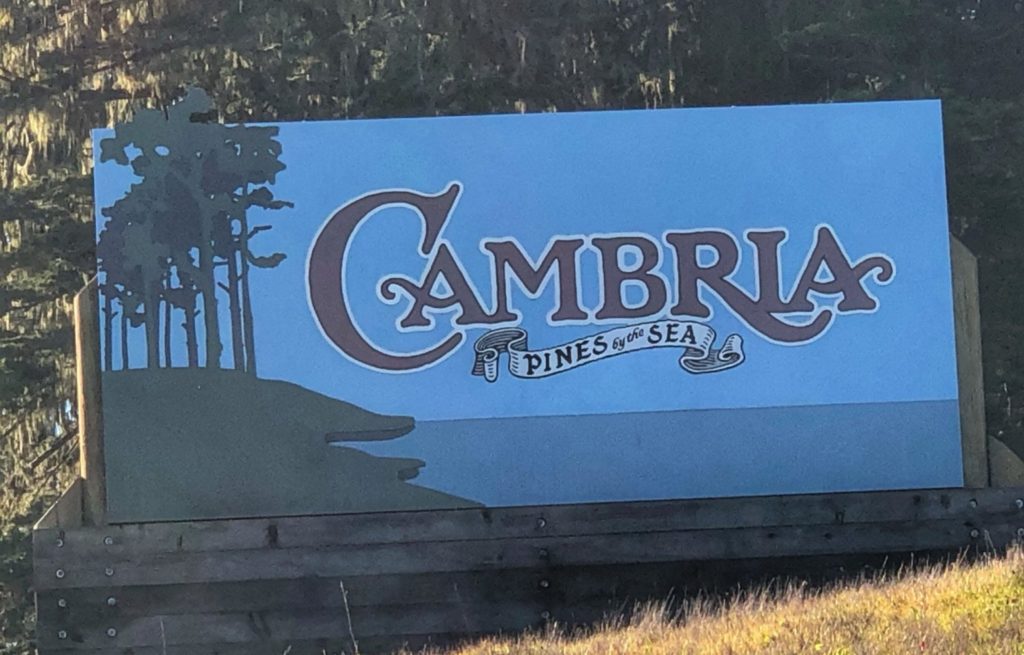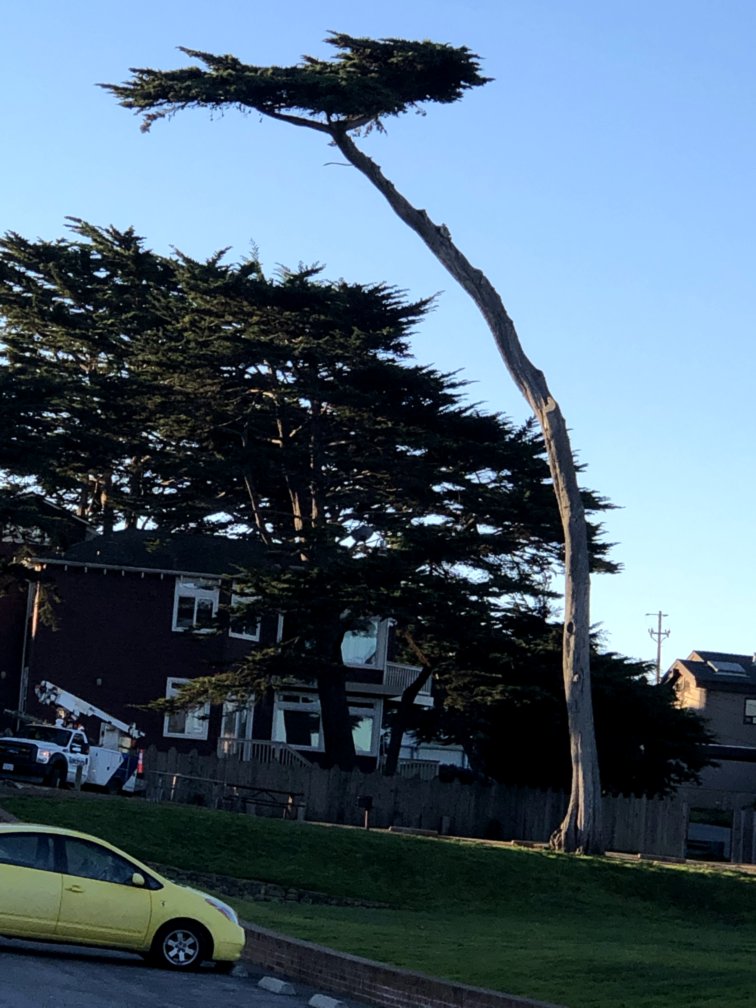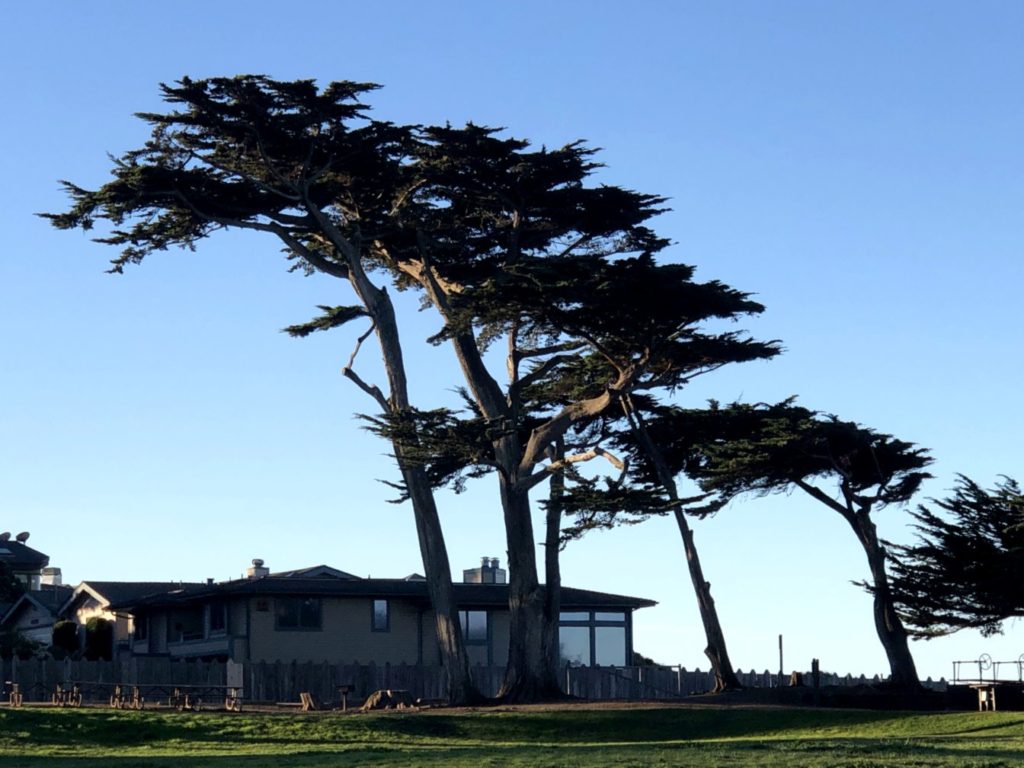 Coos Bay, Oregon
On our drive south along US 101 from Port Orchard, Washington, we drove through the town of Coos Bay, Oregon.  We stayed overnight in North Bend, Oregon, which is just north and a twin city to Coos Bay.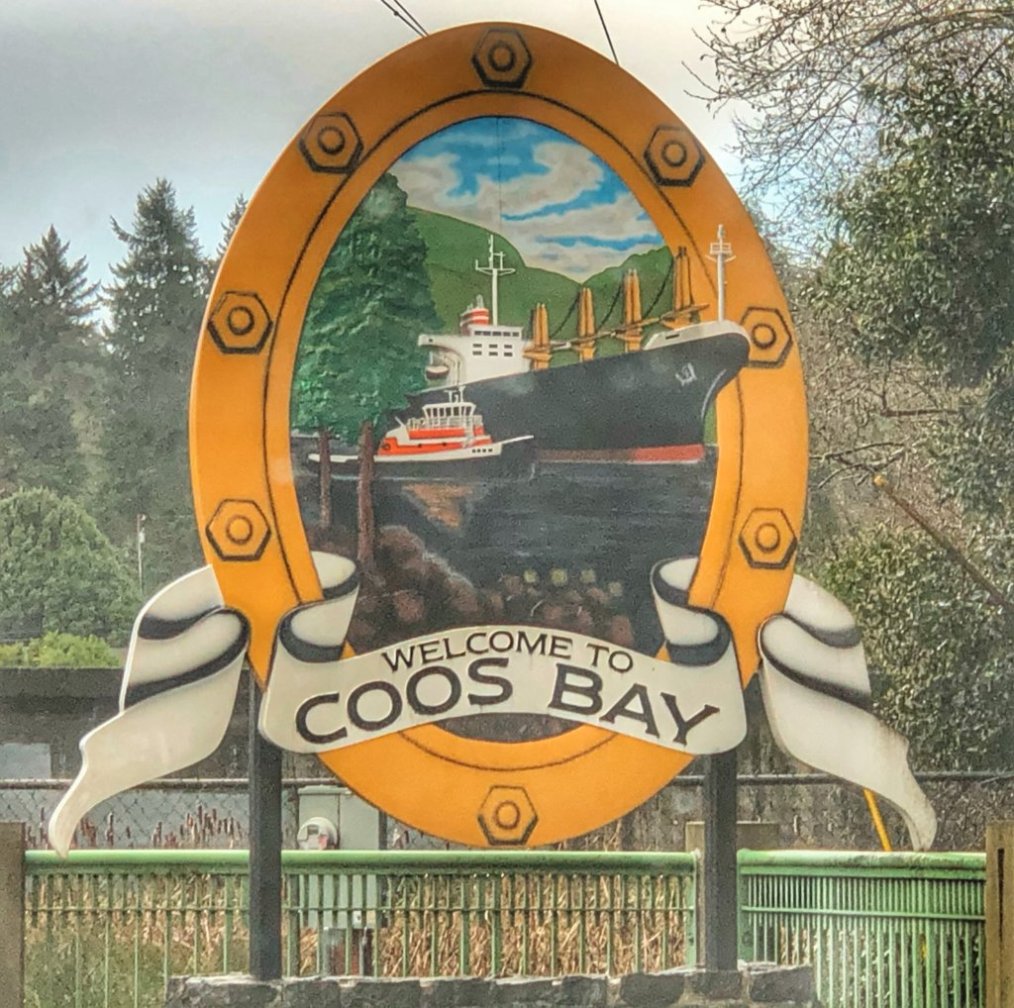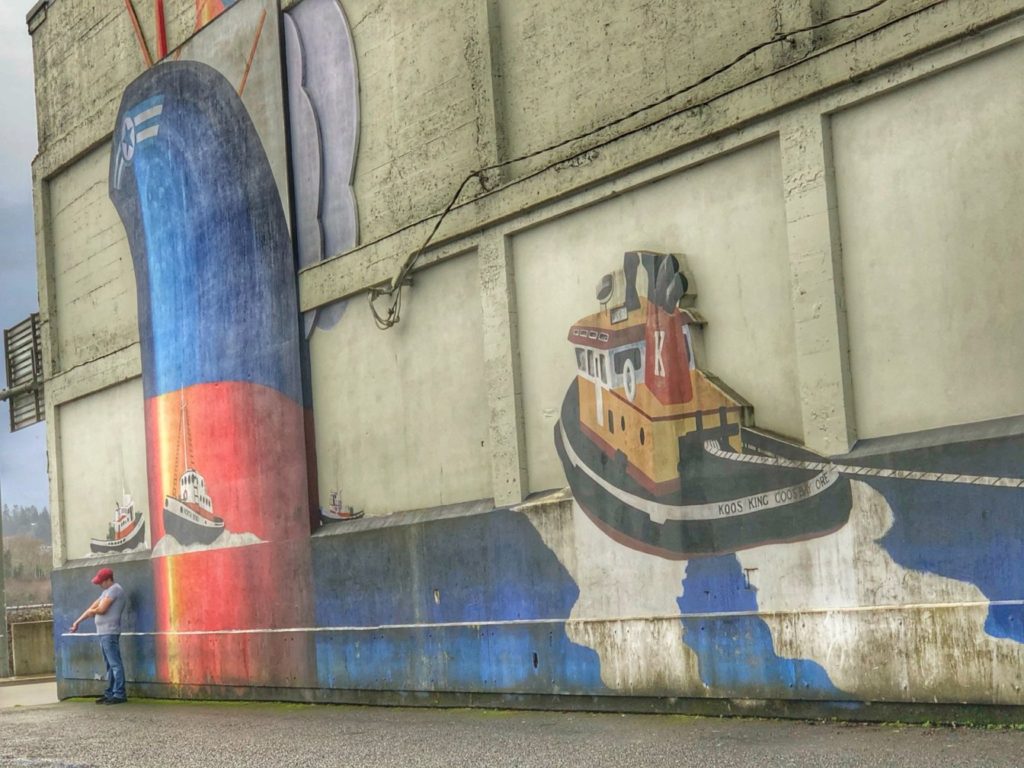 Carhenge – Alliance, Nebraska
As I have often noted, Carhenge is one of my favorite tourist attractions in the United States.  I included a chapter about it in my third book (see the book here).  I had a book signing in January 2020 and spent the night in Alliance and the next morning we drove out on a bitter cold and snowy morning to catch the sunrise before heading north to South Dakota. This is what we saw.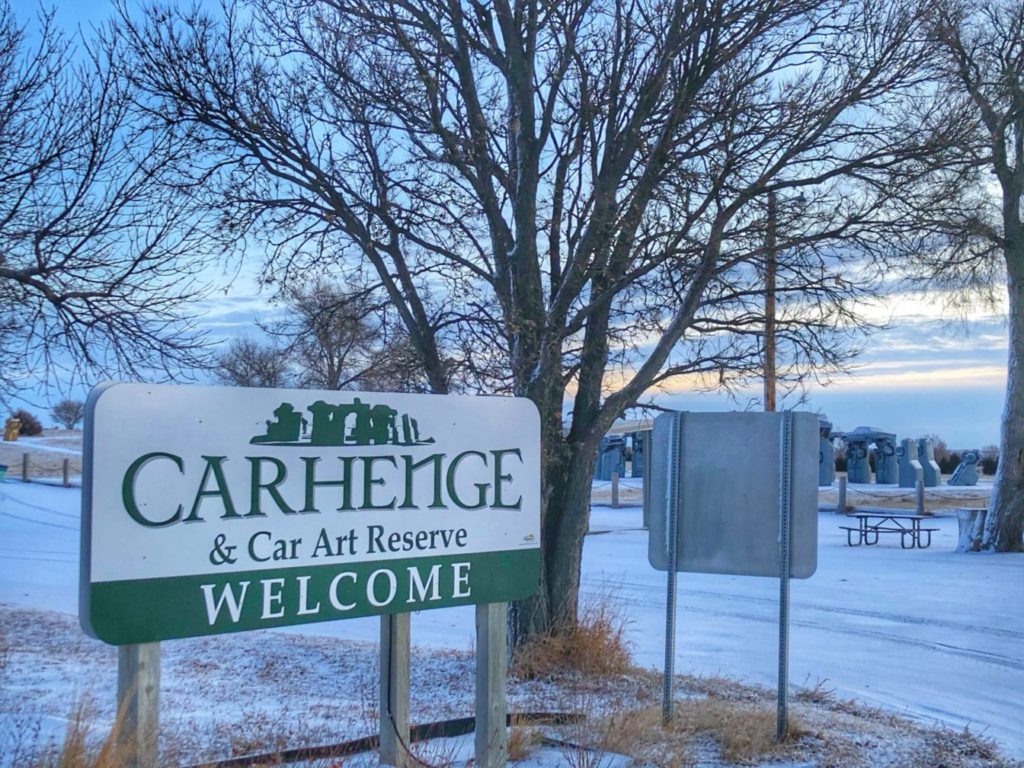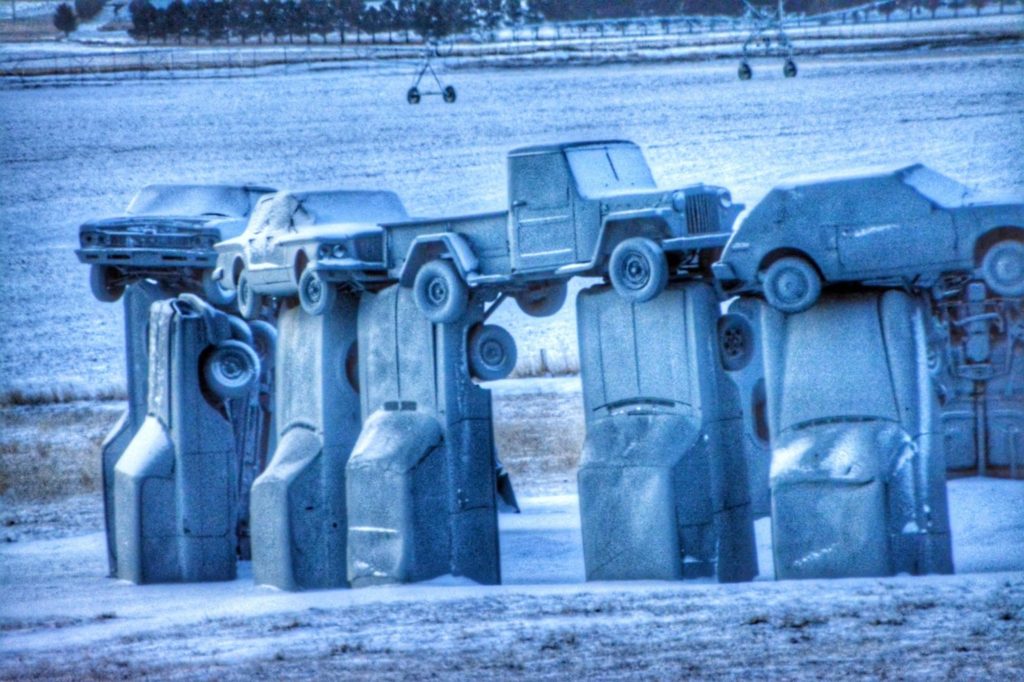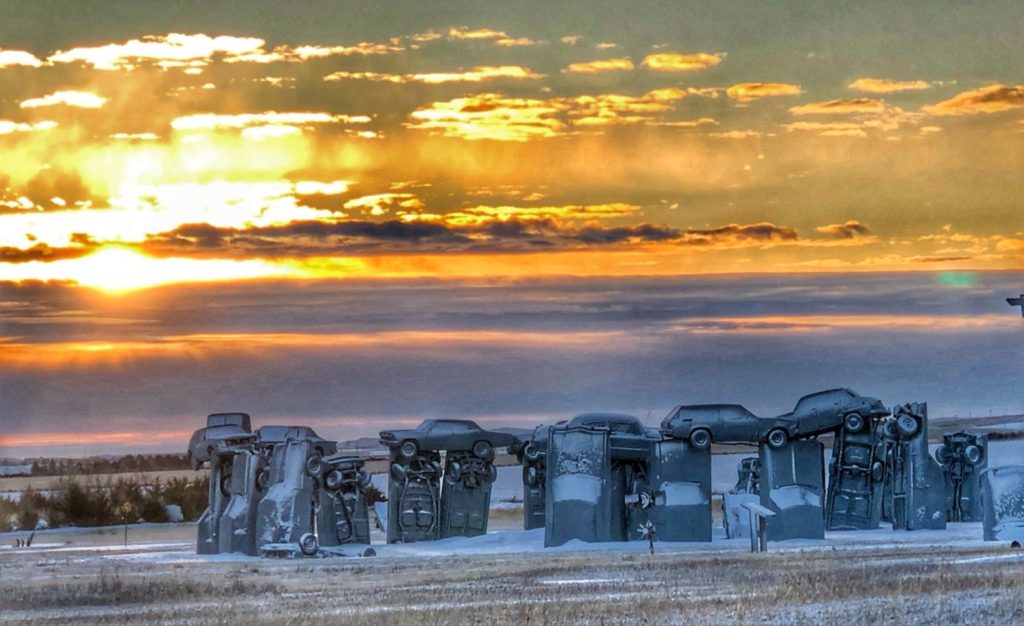 California
Over my many years of travel, I had visited California on a number of occasions.  However, my February trip coming south from Oregon was my first visit to Northern California.  So, Welcome to California!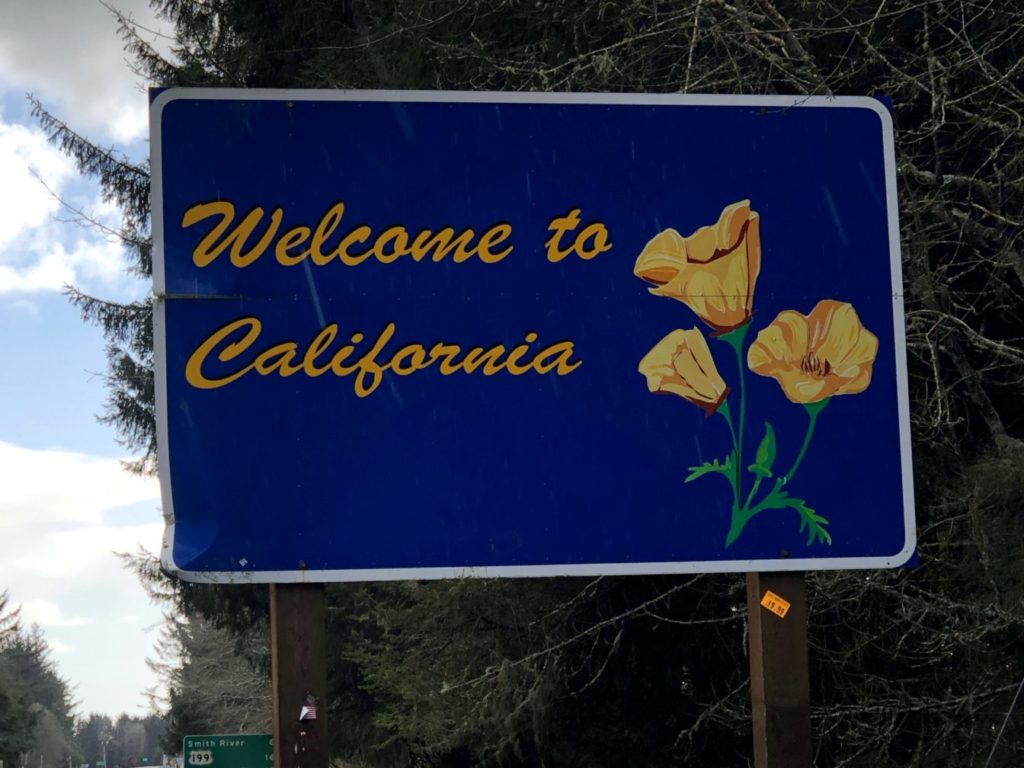 California Balsamic – Ukiah, California
While driving south on US 101 in California, we eventually made our way into Ukiah, California where we ultimately spent the night.  However, the main reason for this visit was to get over to see Thomas Allen and his California Balsamic Company.  My wife had heard about this company from some of her Whole Food Plant Based groups and wanted me to pick up a few bottles.  Well, Thomas has created a sort of Baskin Robbins of Balsamics with many vegan and other options.  I was amazed at the flavors.  They use only high quality Trebianno and Spirgola grapes that come from Modena, Italy.  While there, Thomas kindly gave us a tour of his facility and tastings of many of their wonderful flavors.  I HIGHLY recommend his product!!
In fact, I spoke with Thomas today and he informed me that they have a HUGE April (2020) special going on.  So, if you like Balsamic Vinegar, please jump over to https://californiabalsamic.com/ and check out the April Stay At Home Special.  You can also call Thomas with questions.  His number is on the website.  Tell him Sumoflam sent you.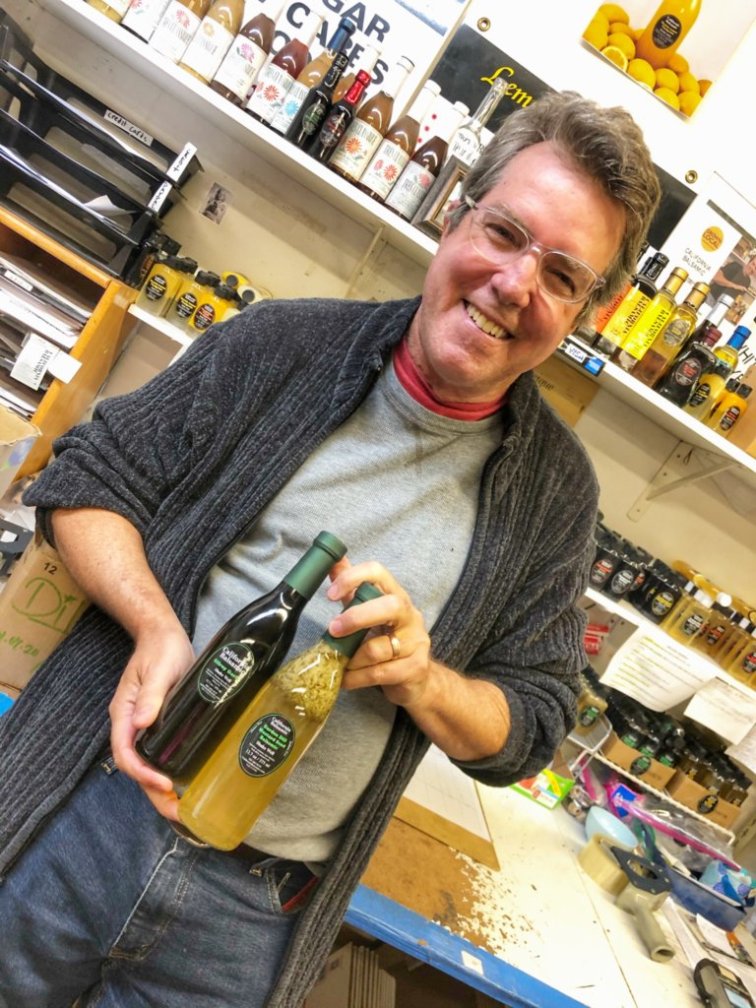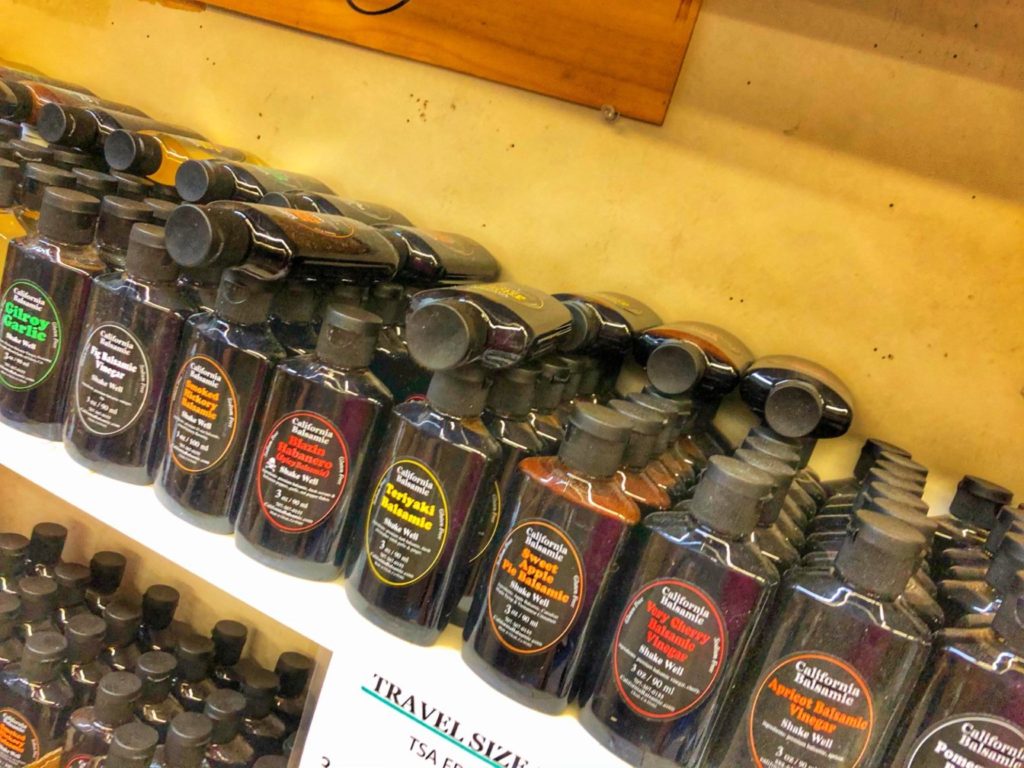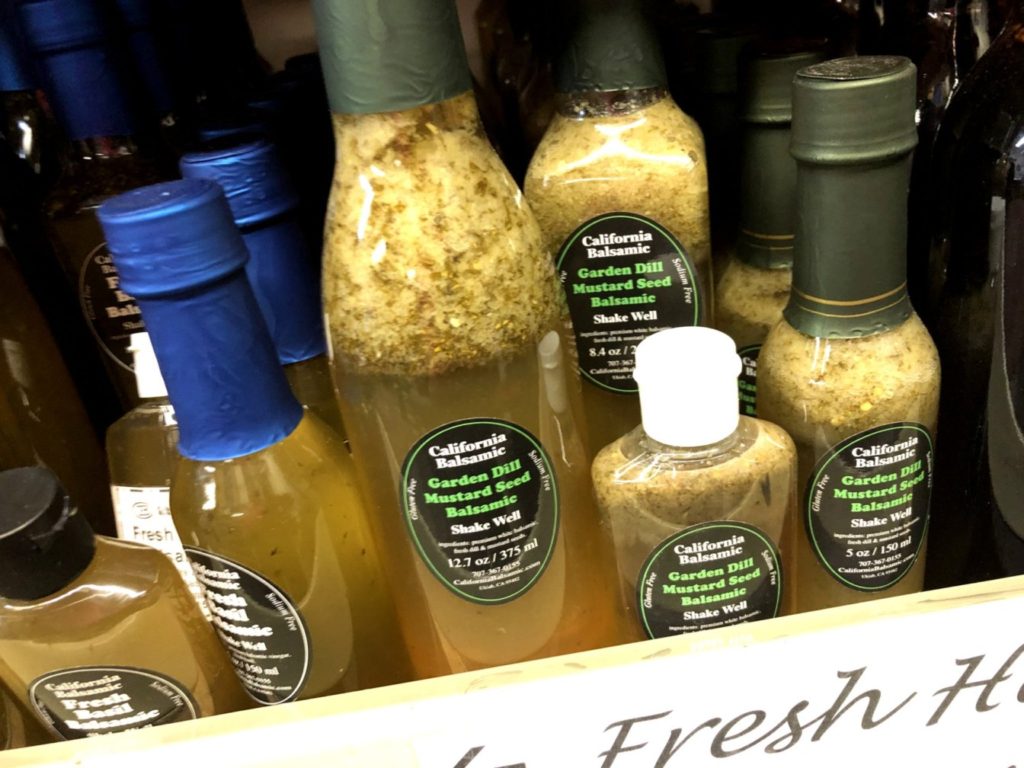 Custer, South Dakota
Welcome to Custer, South Dakota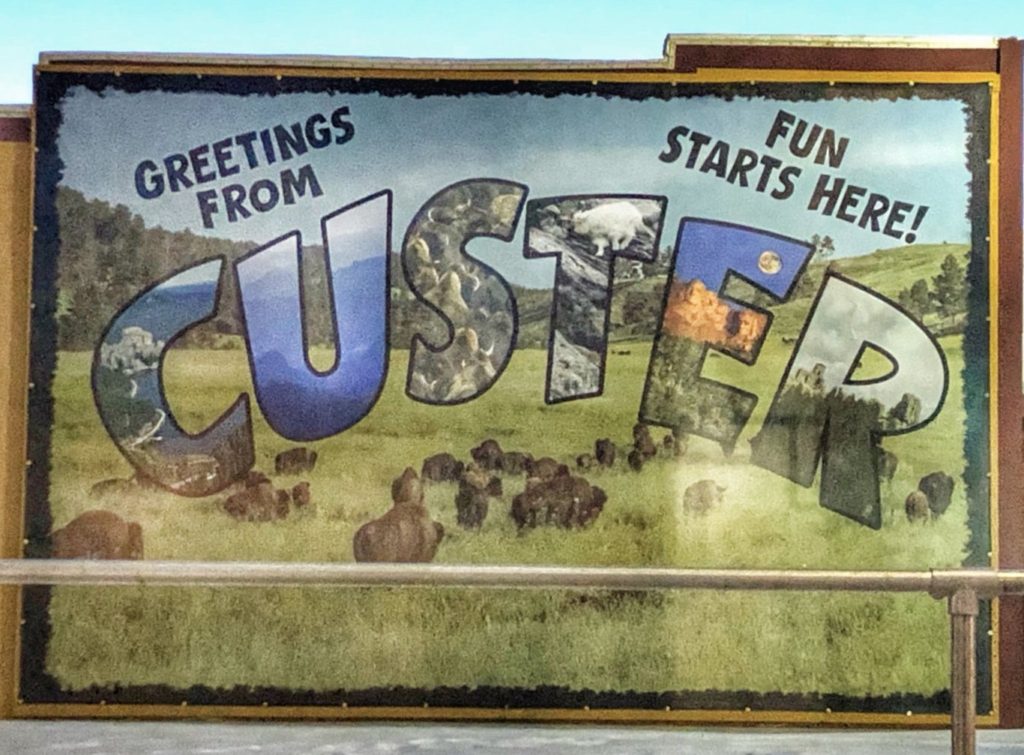 Custer State Park – Custer, South Dakota
Custer State Park is in western South Dakota has some wonderful drives, especially the famous Wildlife Loop Road which travels though 18 miles of grasslands and pines and offers opportunities to see wild bison (see my photos in my "B Stories" from yesterday's post), elk, prong-horned antelope, deer and even the adorable little prairie dogs.  And, if you have young kids, the state park offers the opportunity to get a Junior Ranger badge, much like the National Park programs.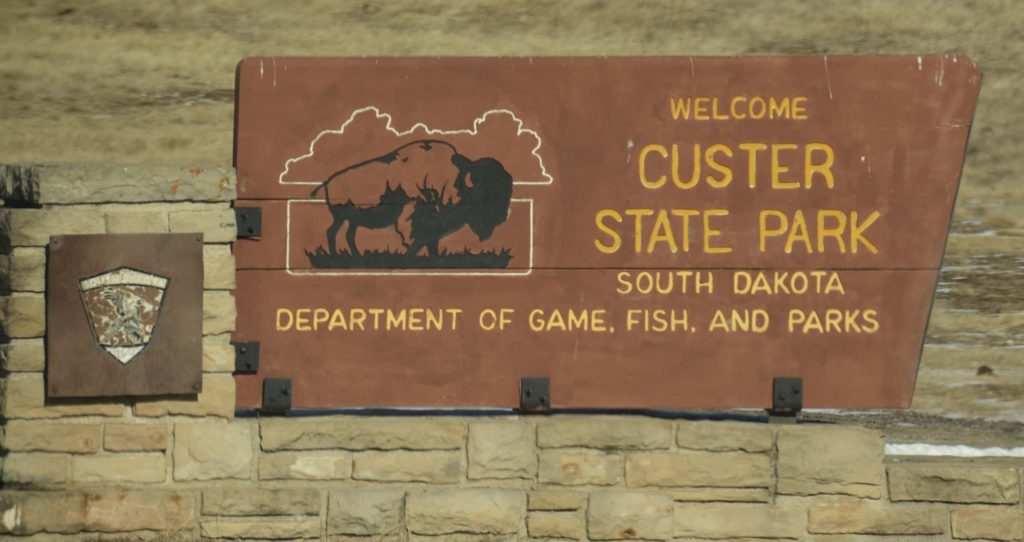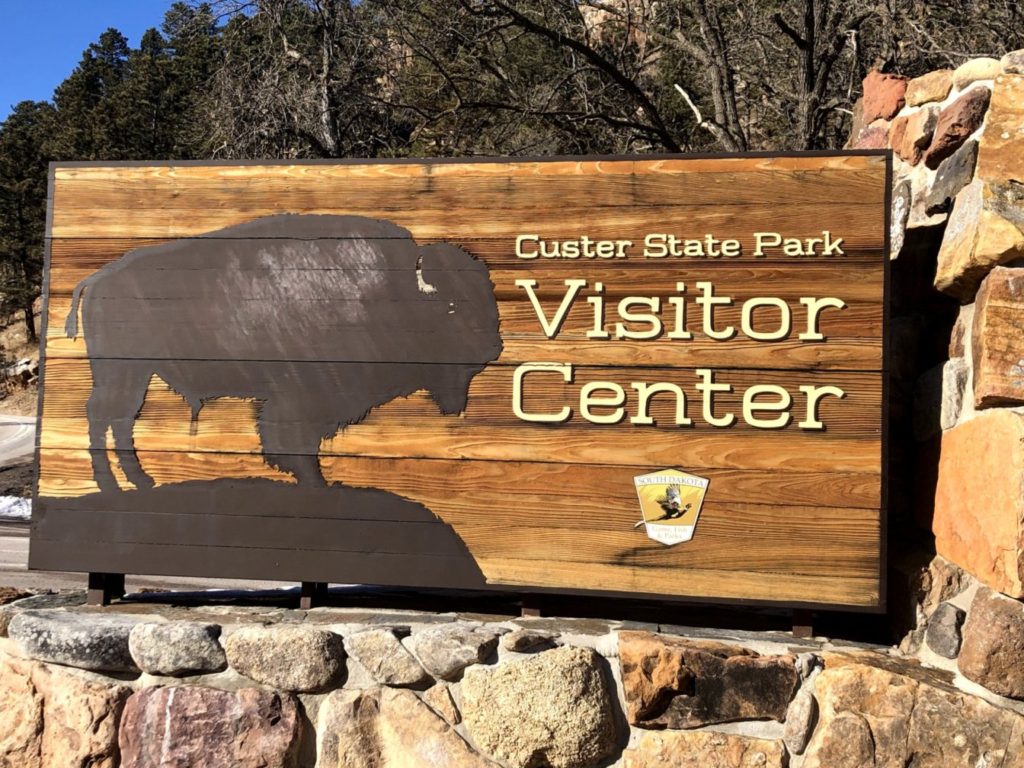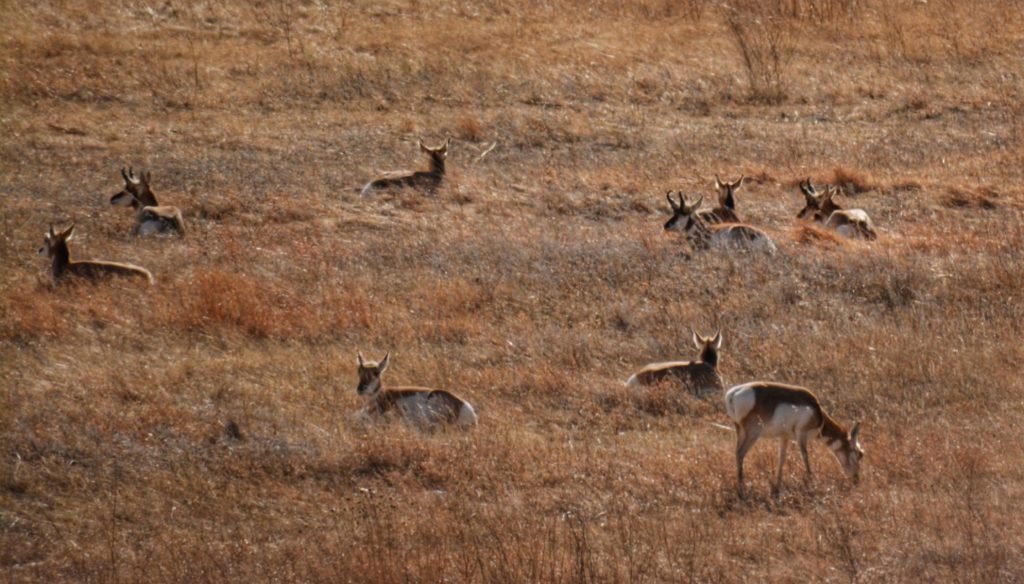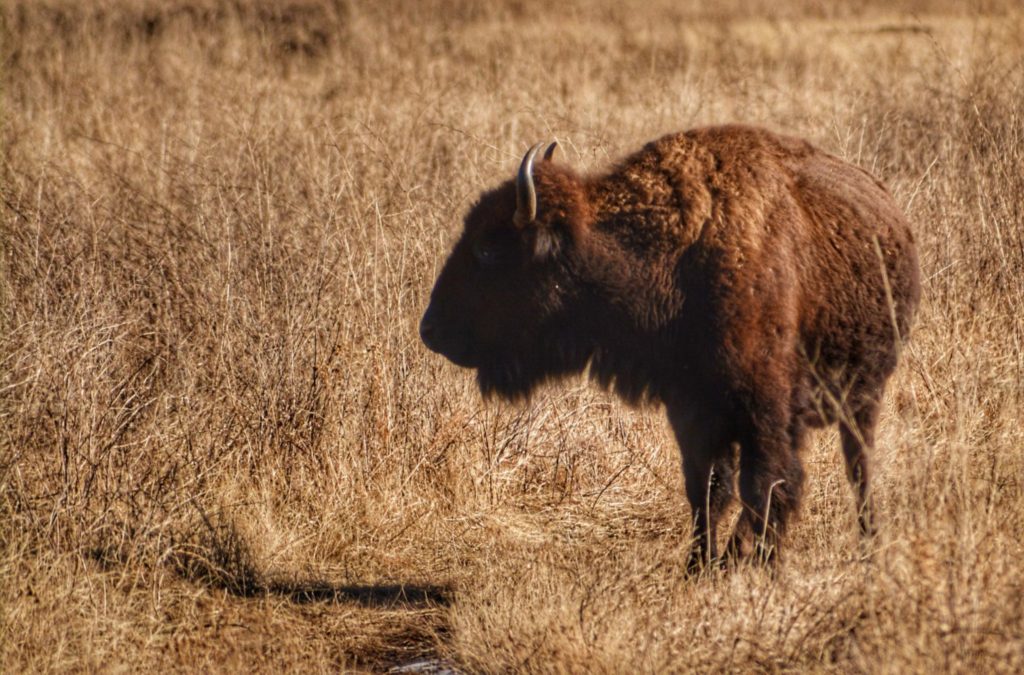 Carrot Cake Soda – Nipton Trading Post, California
Yesterday I posted about Bacon Soda.  How about some Carrot Cake soda, which I also found at the Nipton Trading Post in Nipton, CA.  See yesterday's post to learn more about the company that produces these unique flavors.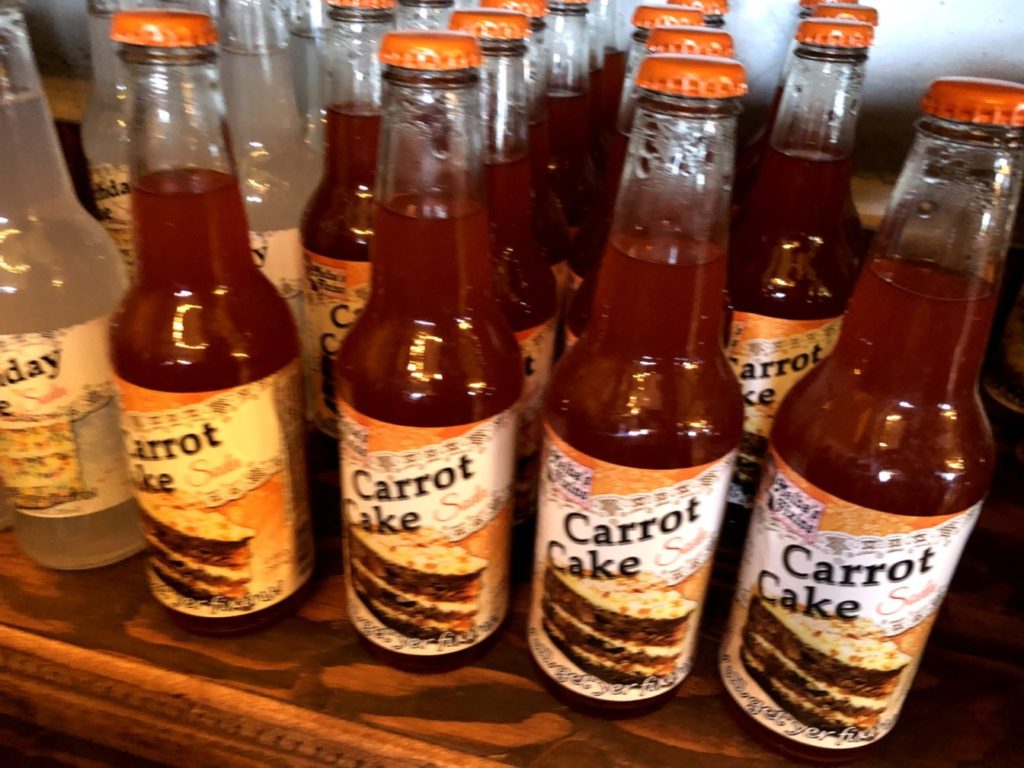 The Chowder Stop – Long Beach, Washington
By the time we got to Long Beach in southern Washington, it was lunch time.  We drove around this very touristy looking town for a place to eat.  Being the winter season, many places were closed, but NOT the Chowder Stop!  And on a cold winter day, who wouldn't want some tasty chowder?  Let me tell you…their chowder is so thick that you can stand a spoon up in it!!  NO JOKE!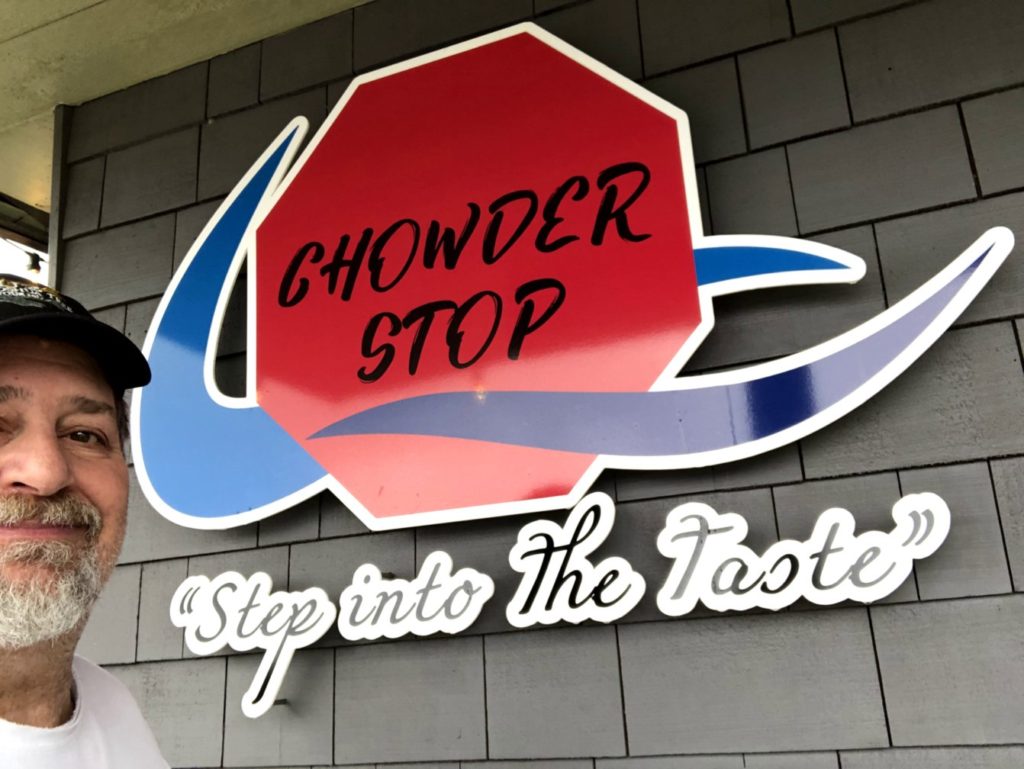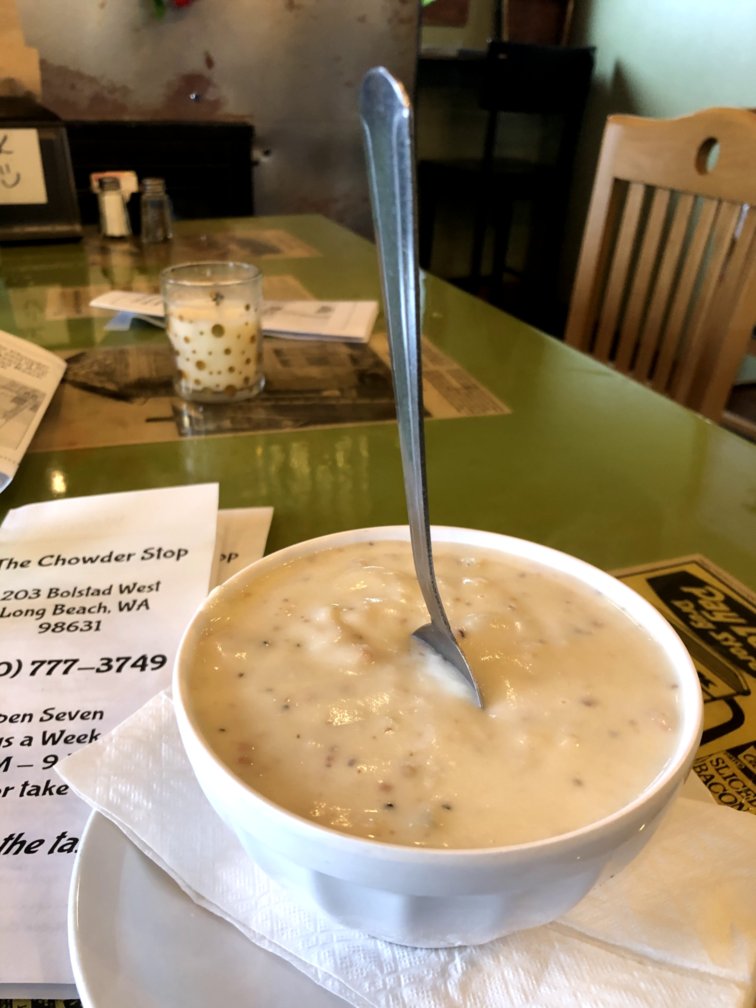 Center of the Universe, Wallace, Idaho
Wallace, Idaho is a quaint little town nestled in the mountains of southwestern Idaho.  We stopped there for dinner (had some great pizza!) and also to get some shots of the Center of the Universe manhole and signs.  According to a writeup on RoadsideAmerica.com, "On September 25, 2004, mayor Ron Garitone of Wallace issued a proclamation that his town's intersection of Bank and 6th Streets was the "Probalistic Center of the Universe."   You can read the rest of the story on their website.  (Visit their site and give those guys lots of love!)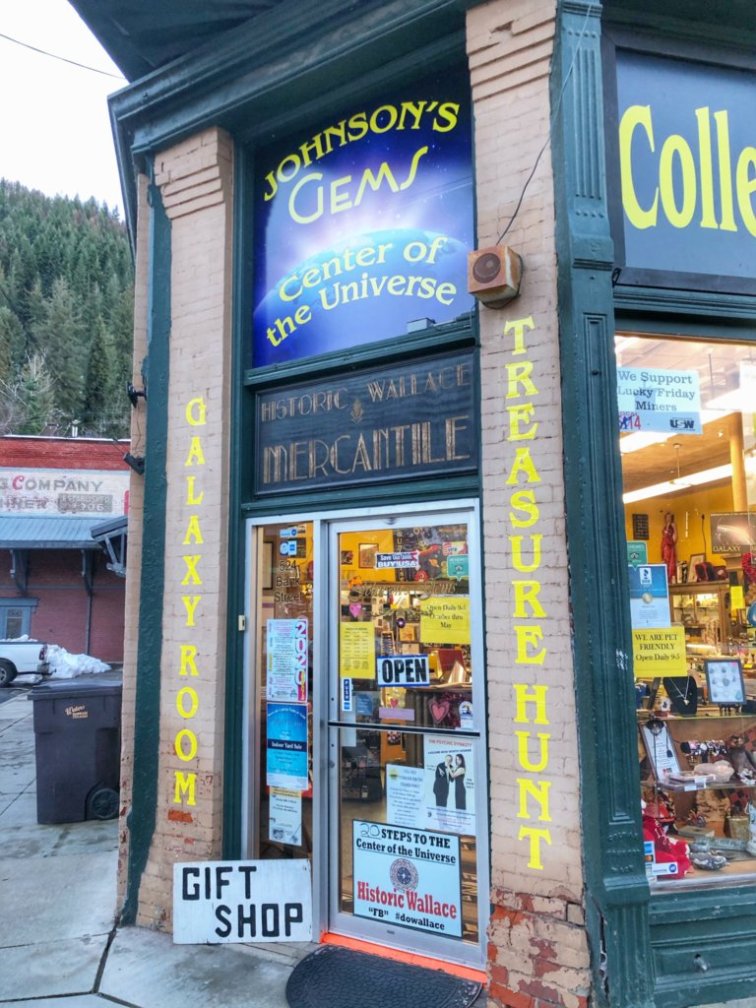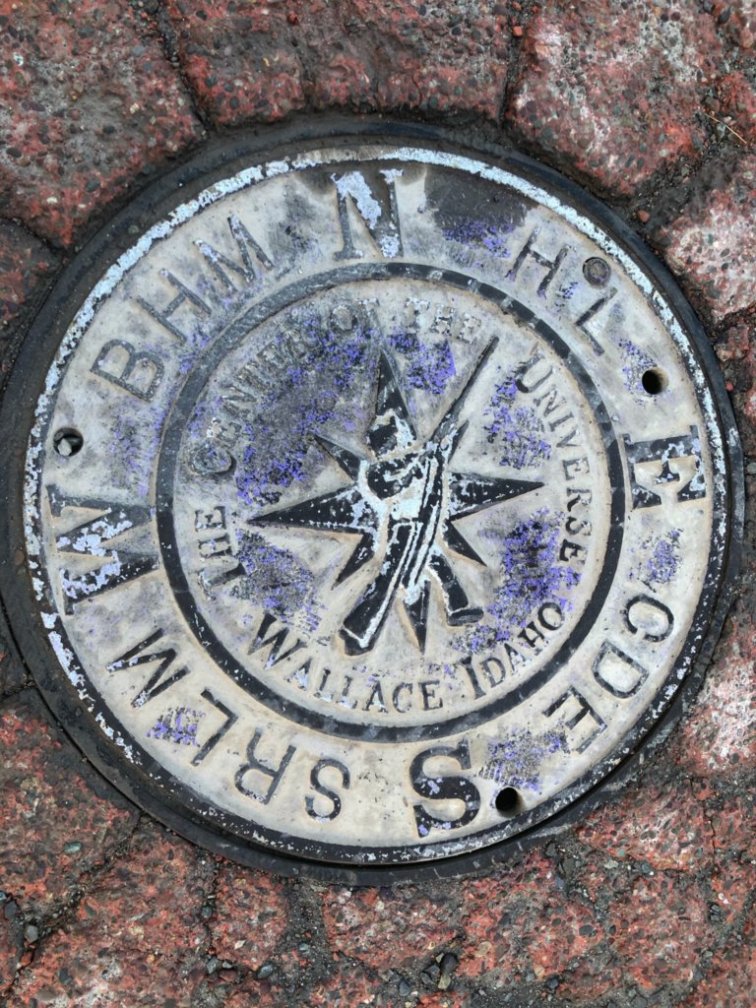 Clearmont, Wyoming
There is really nothing special about Clearmont, Wyoming, but we did drive through the small community.  The Historical Center had a nice little mural on the oldish building.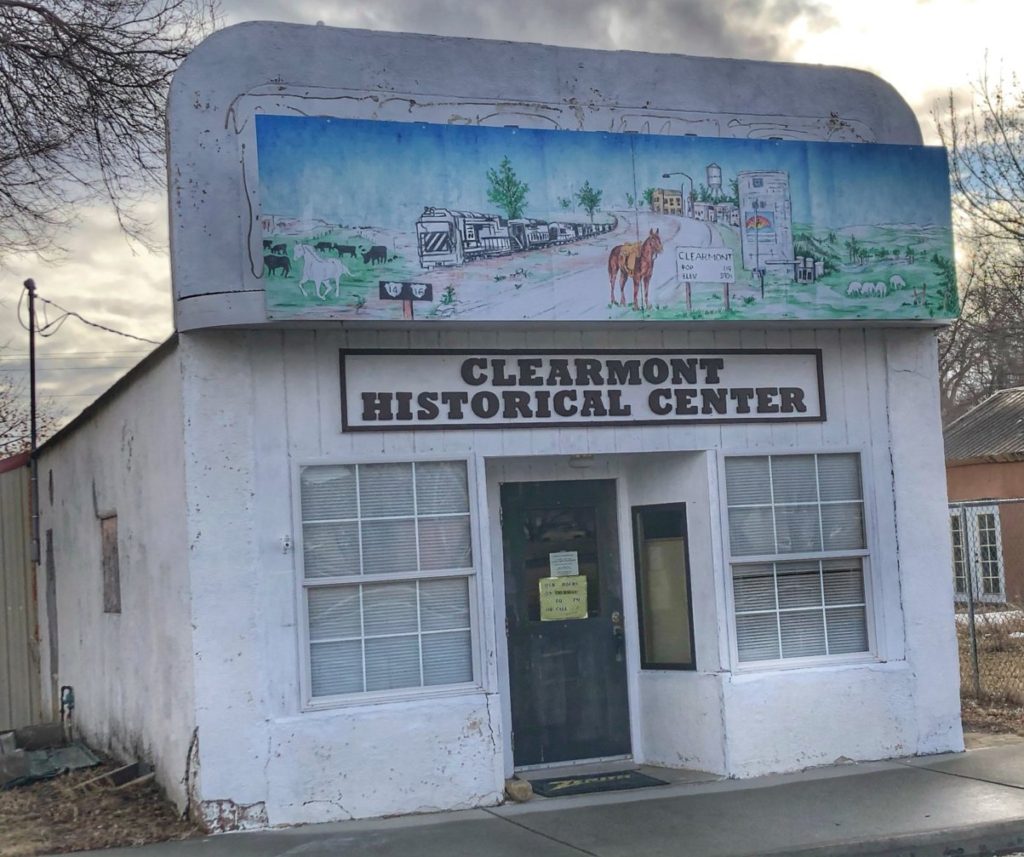 Covellite Theatre – Butte, Montana
I love getting photos of old Theatre and Movie marquees.  This one we saw in Butte, Montana
Coulee City, Washington
Coulee City runs along a the southern banks of a the huge Banks Lake on US Highway 2 in central Washington State.  This is beautiful country.  I loved the welcome sign for Coulee City.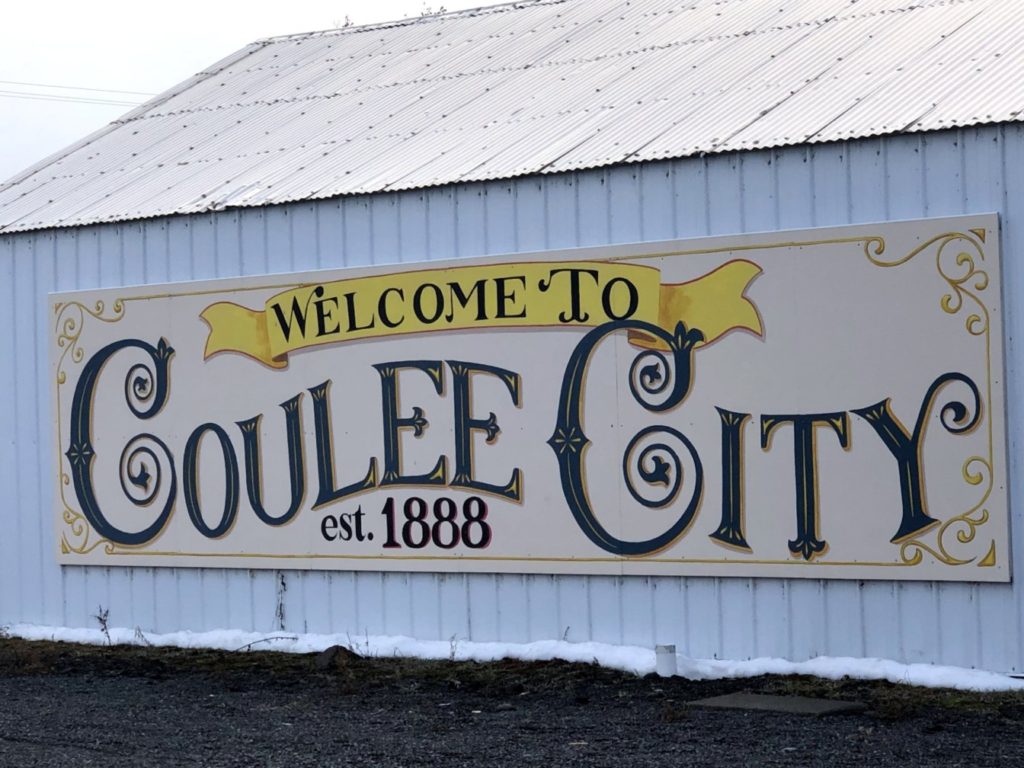 Campbell, California
I have friends that live in Campbell, California, so we dropped by to visit them.  Campbell is proud of its old-fashioned water tower, one of only a few like it remaining in California.  Obviously, as much driving as I do on America's back roads, I have seen others like it in other states.  But, to honor this lovely historic town, I am including a photo of it here.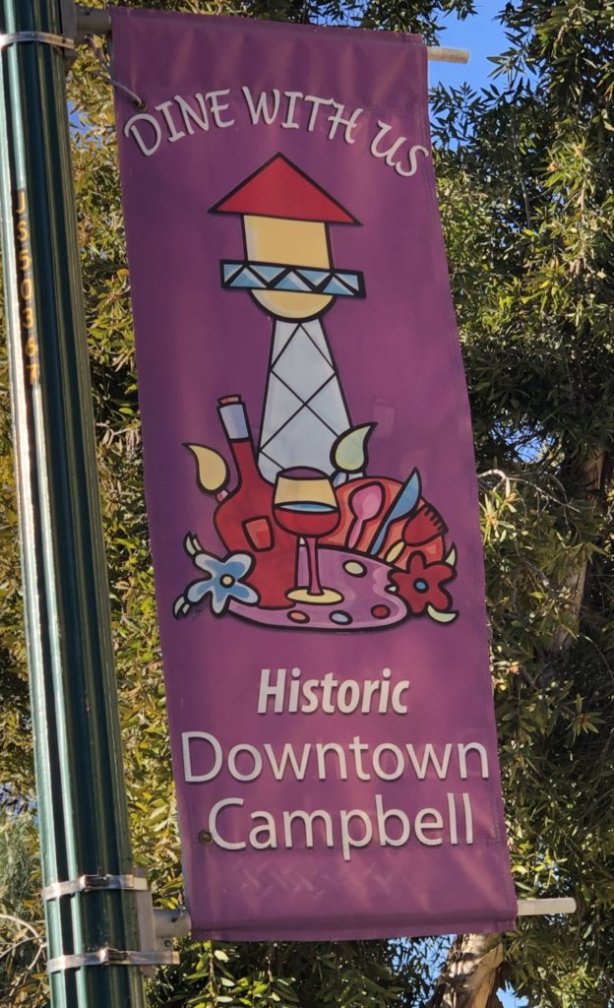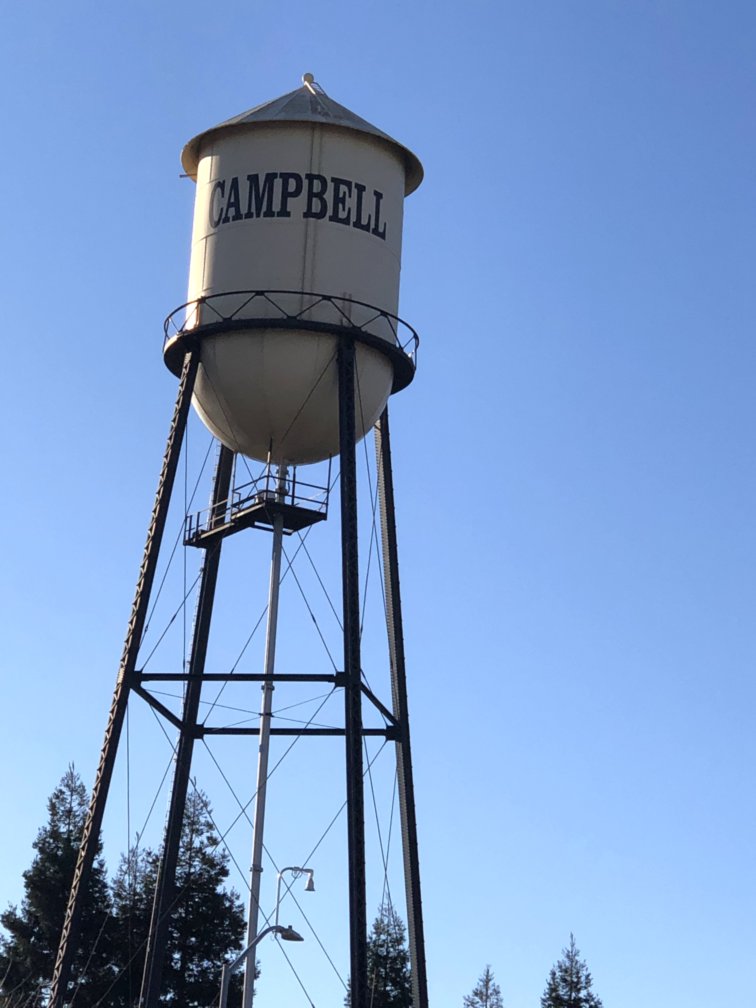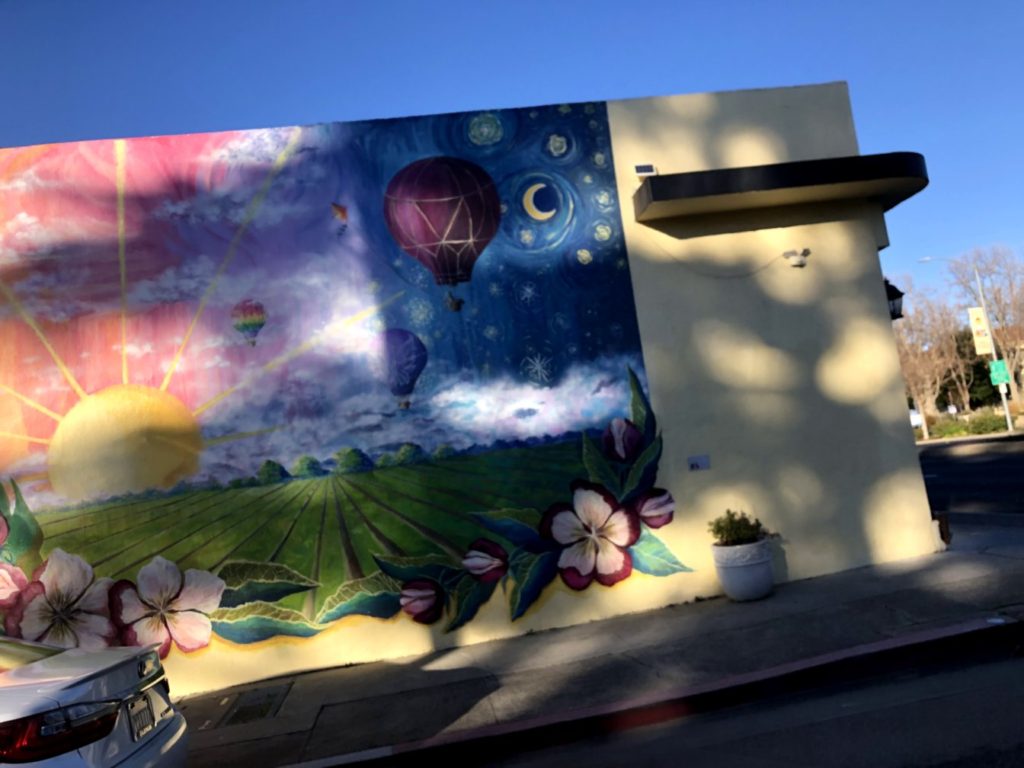 Coca-Cola Ghost Sign in Tulia, Texas
There are likely hundreds of Coca-Cola murals dotting this huge country.  Caught this really classic one in Tulia, Texas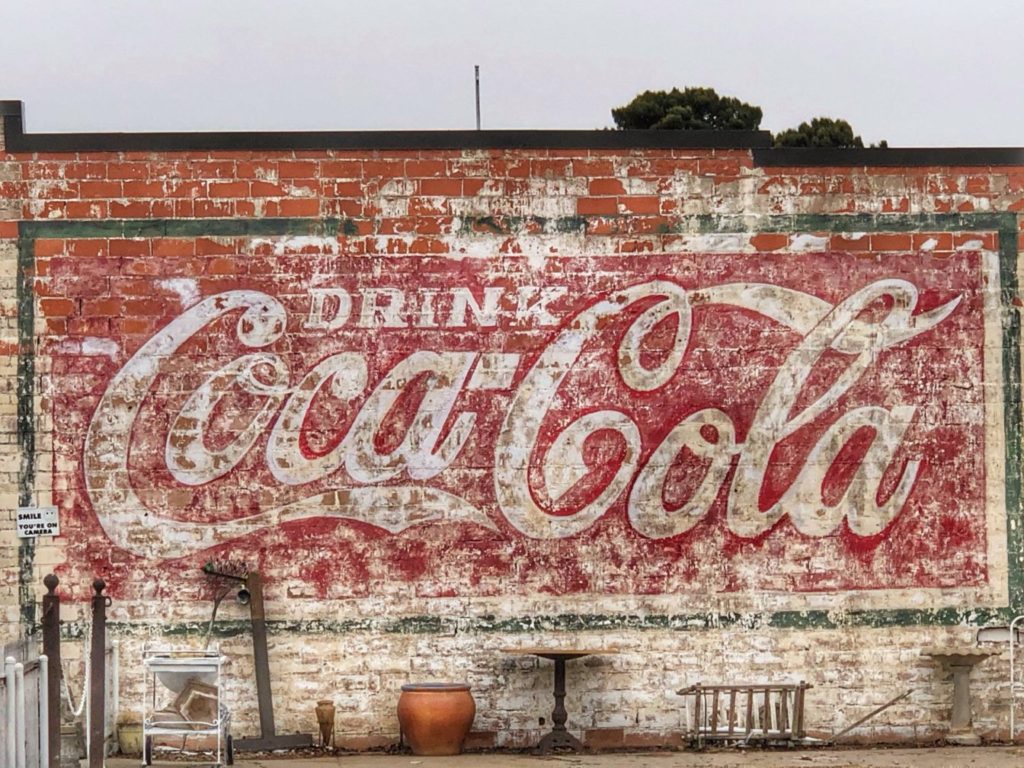 Country Friends Antiques Retro Signage in Moriarty, New Mexico
All along US Route 66 there is unique and fun signage.  This old retro starburst sign was likely for a motel in the 1960s, but now it is the sign for the Country Friends Antique shop in Moriarty, New Mexico.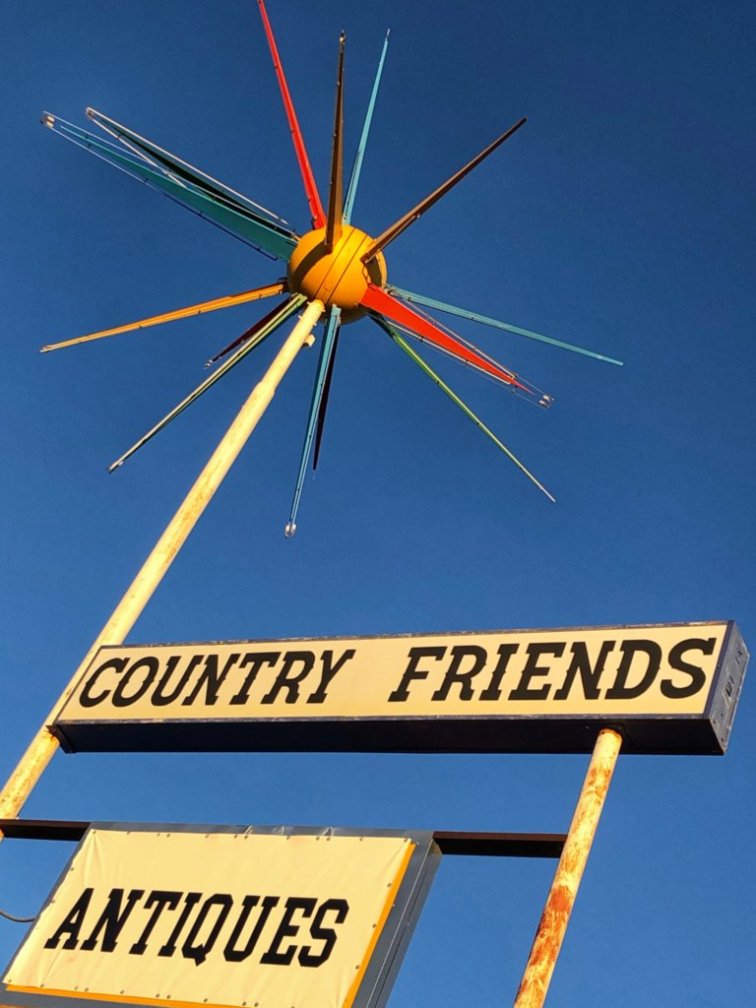 Crowell, Texas
I don't post photos of every little town we drive through, but I am a big fan of Americana singer Rodney Crowell and this reminds me of him.  I don't believe that there is any relationship.  Crowell is on US Route 70 a tad southwest of the Texas panhandle.  It is a typical small Texas town as the main street photo below shows.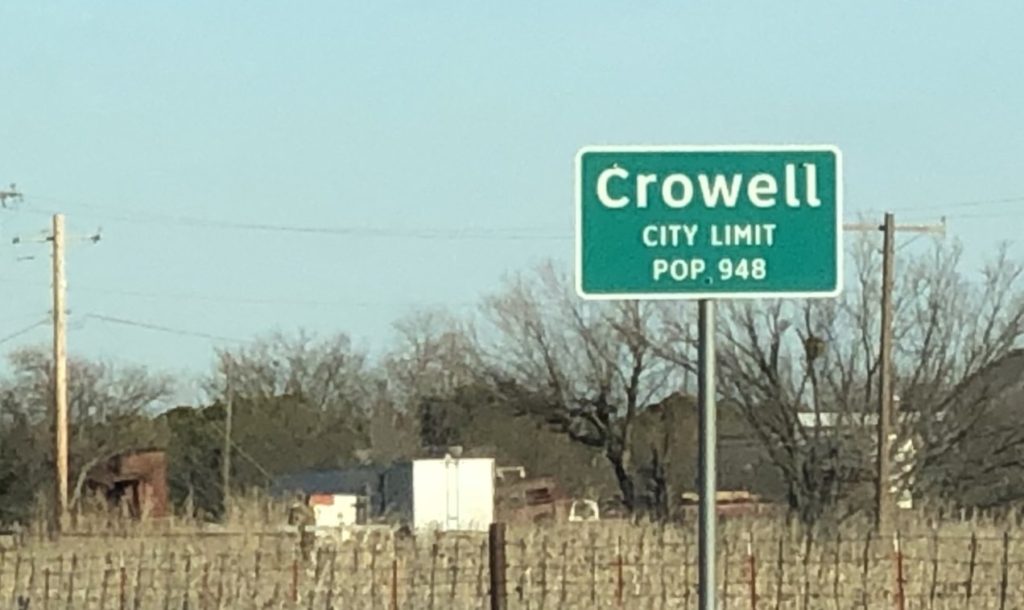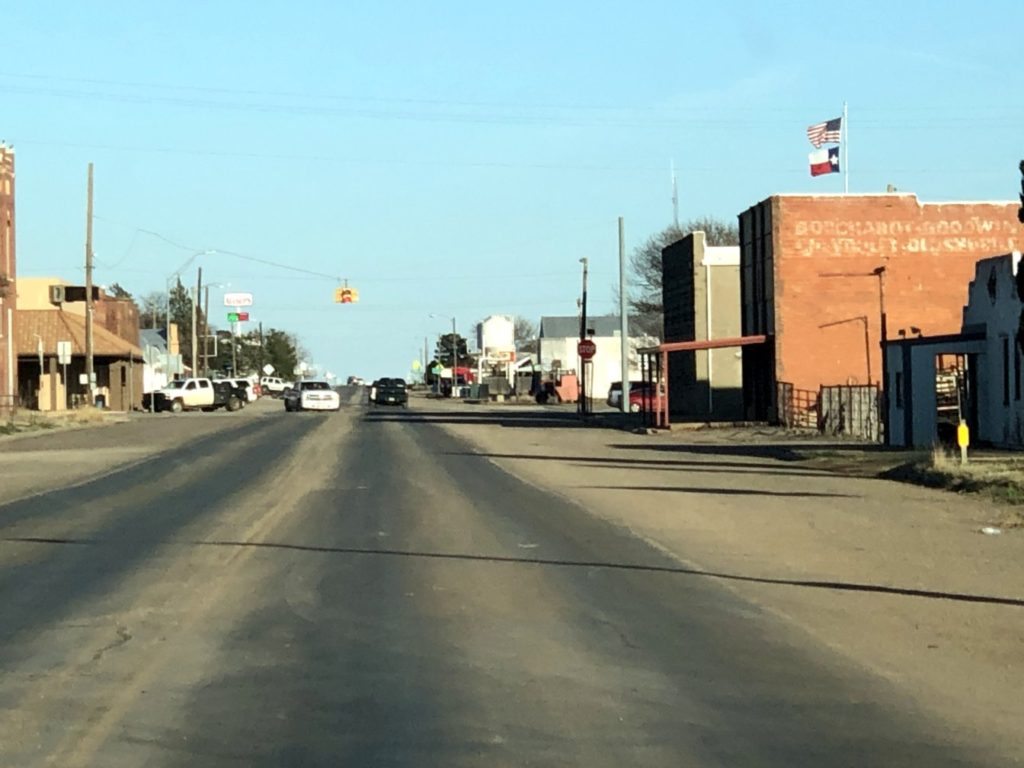 Cormorants
I always like wildlife.  At home in Lexington, Kentucky, I get to watch cormorants do their thing almost daily.  Its always nice to see this unique diving birds in other environments.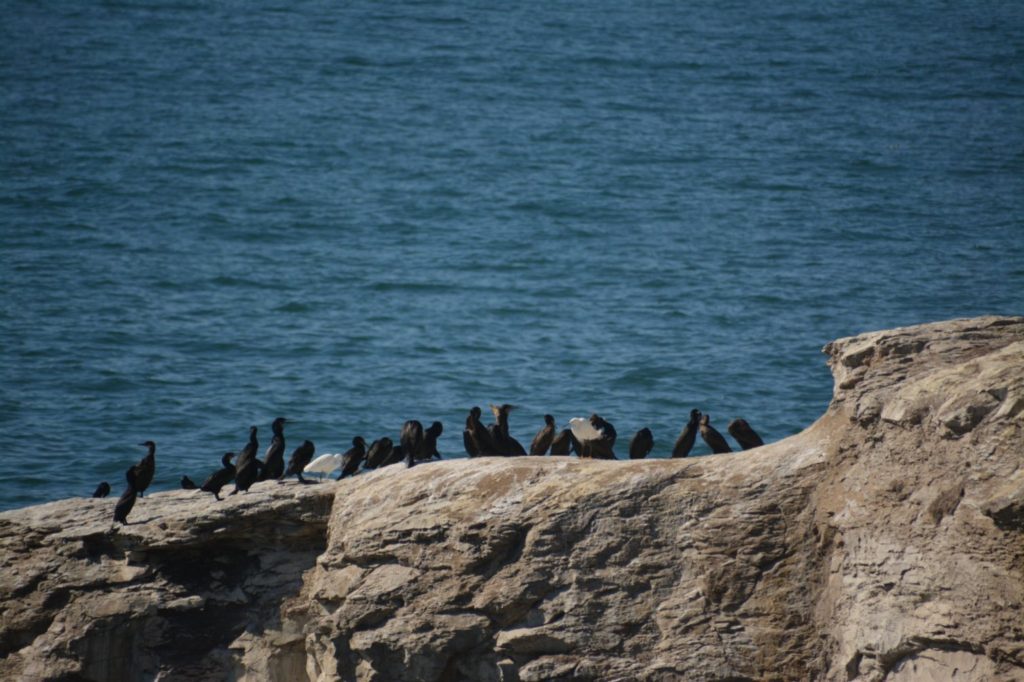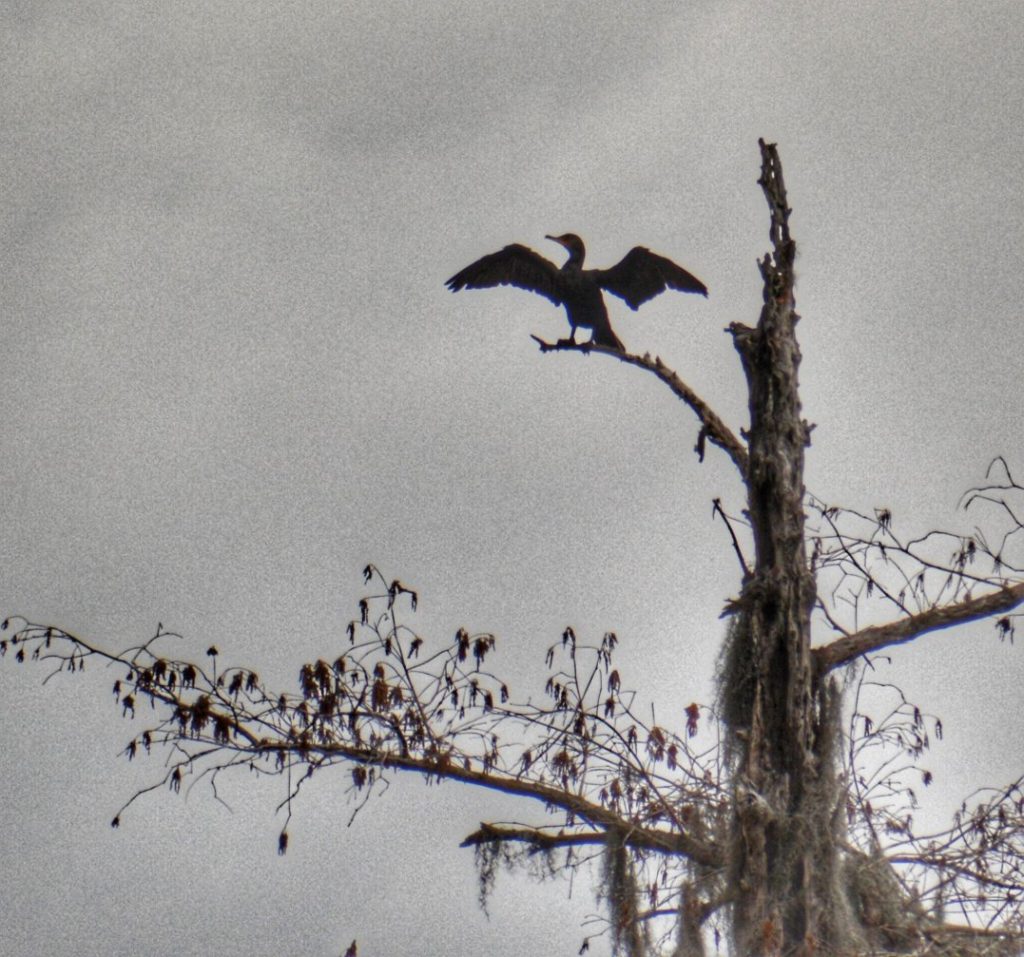 Comet II Restaurant – Santa Rosa, New Mexico
All along Route 66 one can find throwback neon signs.  This classic neon for a restaurant is located in the Route 66 town of Santa Rosa, New Mexico.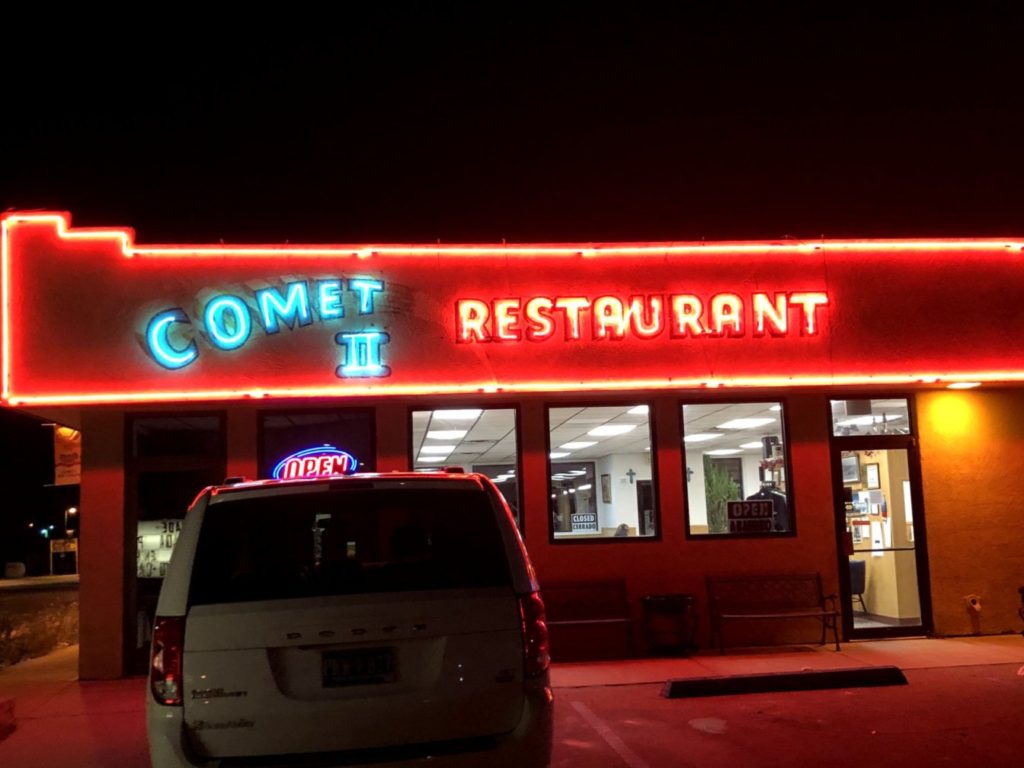 City Drug Store – Happy, Texas
I visited Happy, Texas because it was, well, Happy!  The main street had many happy places, like the Happy Self Storage which was located in the old City Drug Store building.  In this case, I took this shot because I really liked the old brick building with the hand painted sign.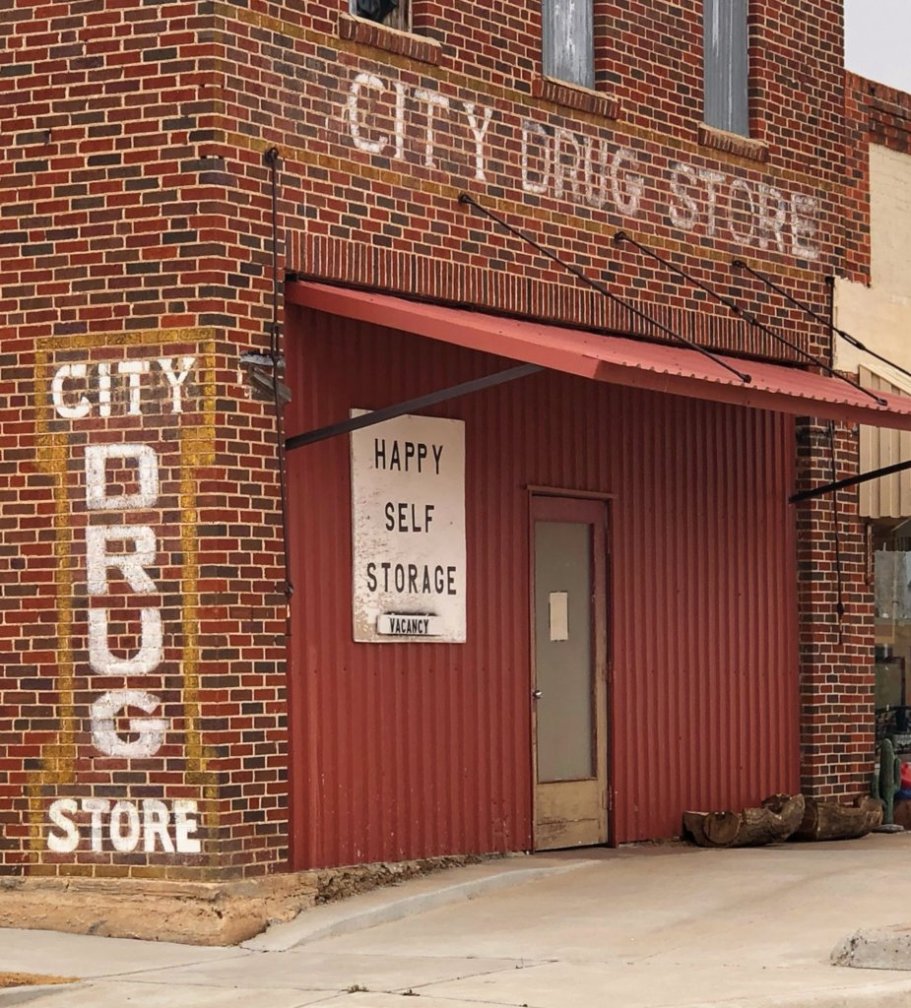 Colors of the West – Williams, Arizona
Another nice example of throwback neon signage on Route 66 in Williams, Arizona is the Colors of the West sign.  They apparently sell Native American goods, such as pottery, rugs and quilts.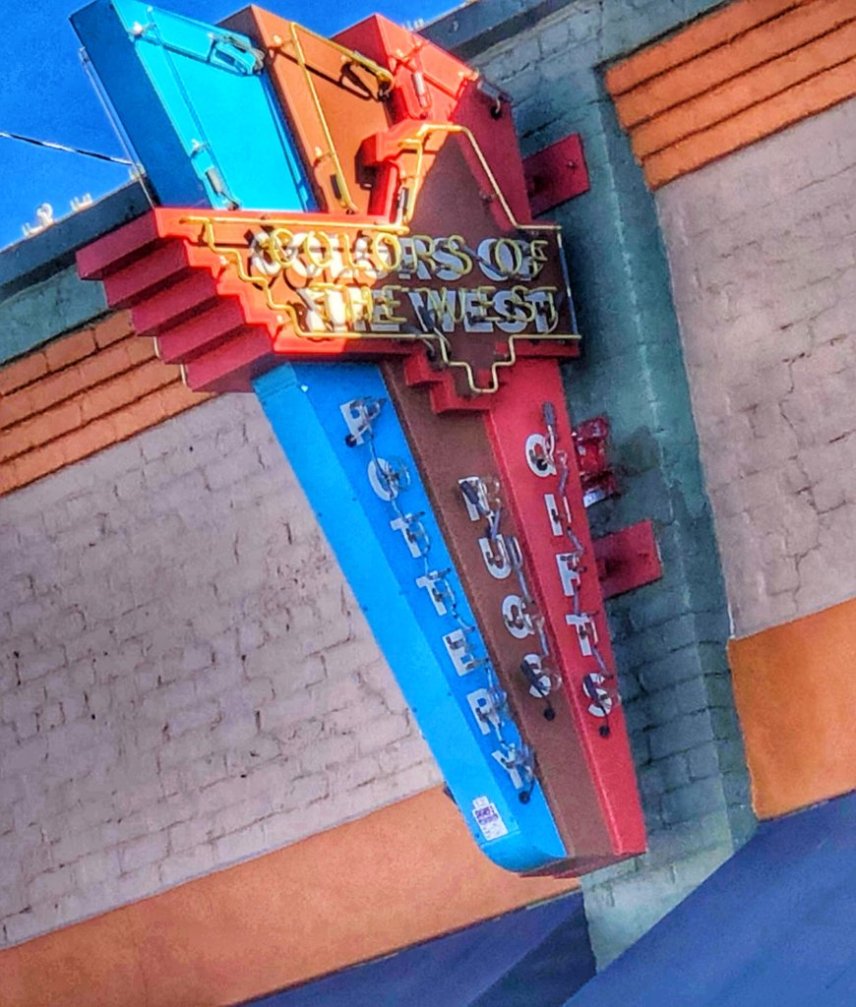 Cruiser's Cafe 66 – Williams, Arizona
And finally, another Route 66 Neon sign in Williams, AZ.  Had we had the time, I would have loved to have stopped here to eat. You can see more about Cruiser's at https://www.cruisers66.com/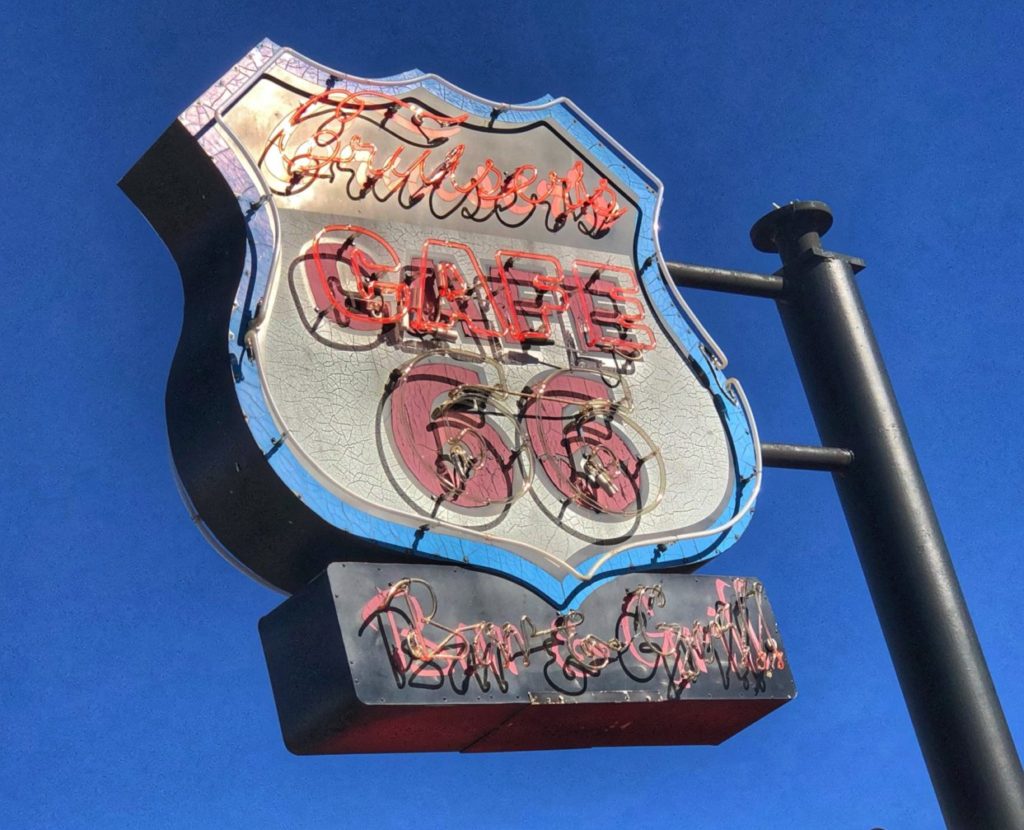 WATCH FOR MY NEW BOOK "8154" — COMING SOON TO AMAZON
I am currently working on my FOURTH book, titled "8154" to represent the mileage of my epic road trip with family.  You can visit my Amazon Author Page to see my other books at https://amzn.to/3azY36l