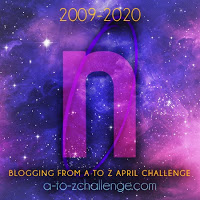 In early 2020 I traveled across the country with one of my daughters and three grandchildren.  We traveled 8154 miles through 20 states over the course of three weeks.  My A to Z posts this year will have the "8154" theme, which will also be the title of my forthcoming new book that will document the epic road trip.  Each entry will highlight a few stories with photos based on the alphabet and not the order of the trip.  I hope you will enjoy this bouncy ride across the back roads of America.  Please enjoy the N Stories. (all photography by David "Sumoflam" Kravetz)
North Bend, Oregon
Our first night on the Pacific Coast was in North Bend, Oregon, which is just north of Coos Bay.  Beautiful town by the ocean.  Got to see a lovely sunrise.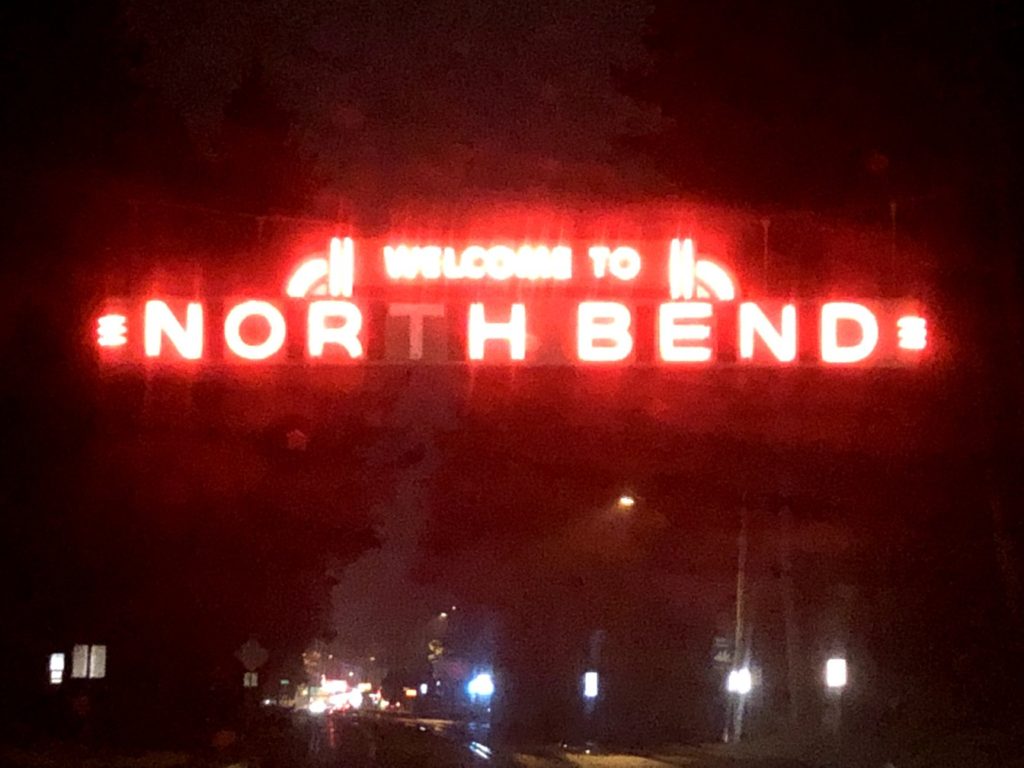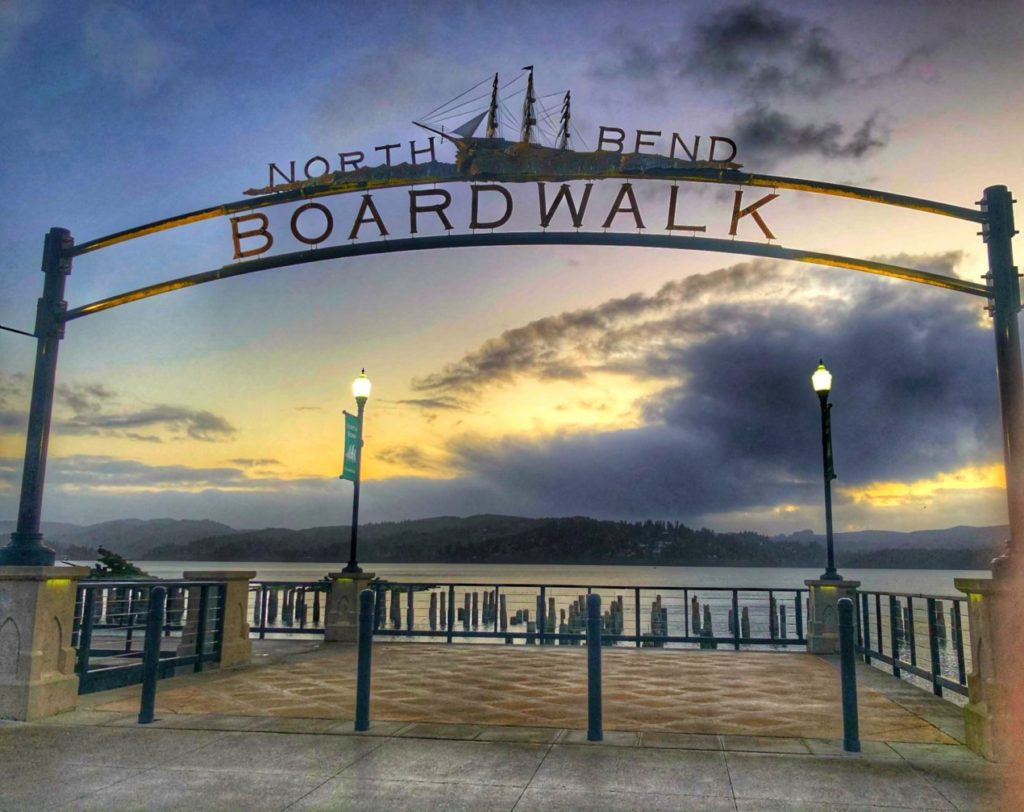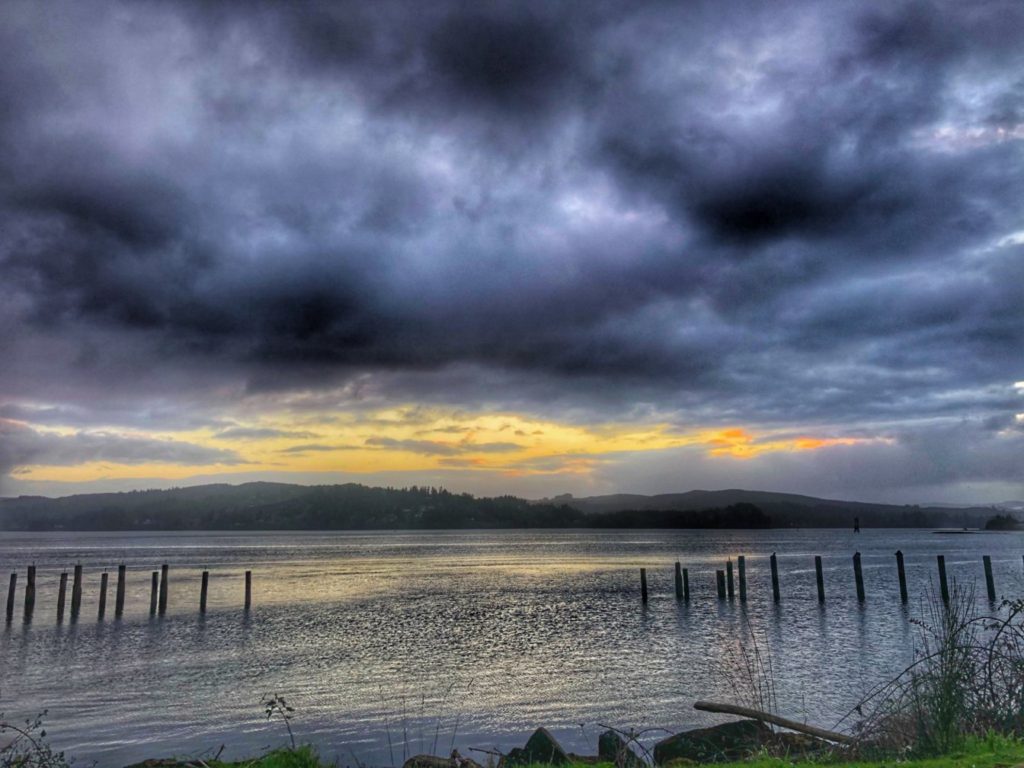 Noise Travels – as seen in Santa Cruz, California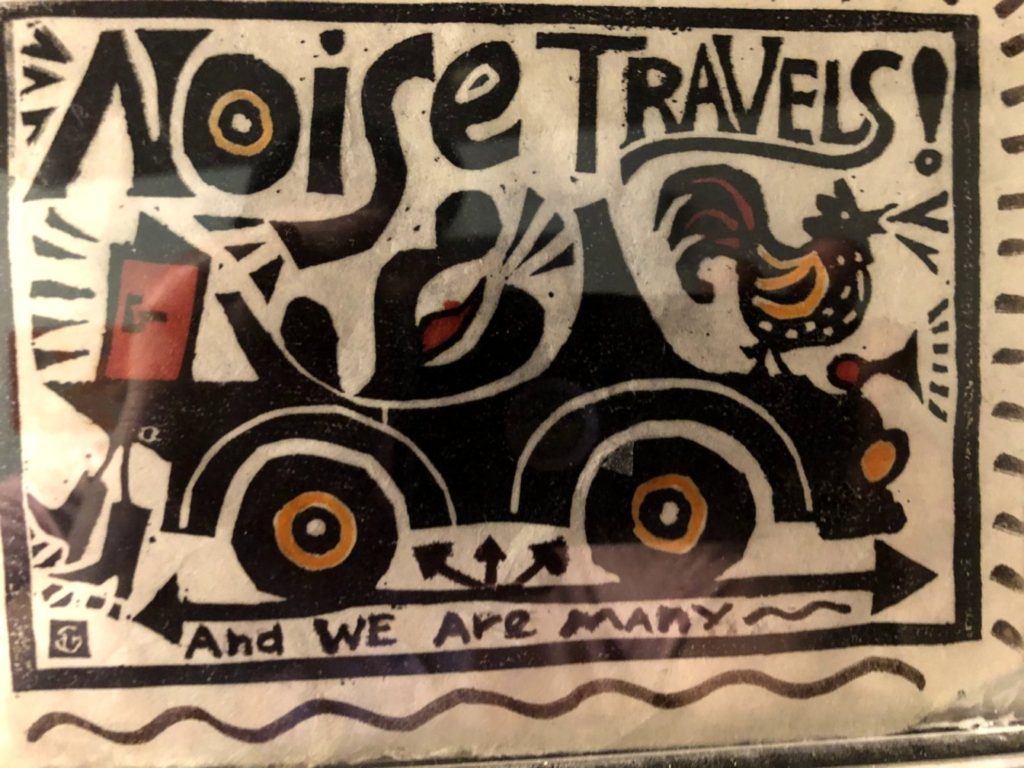 North Loup, Nebraska
We drive through North Loup, Nebraska on our way to Alliance.  Learned that it is the home of Popcorn Days.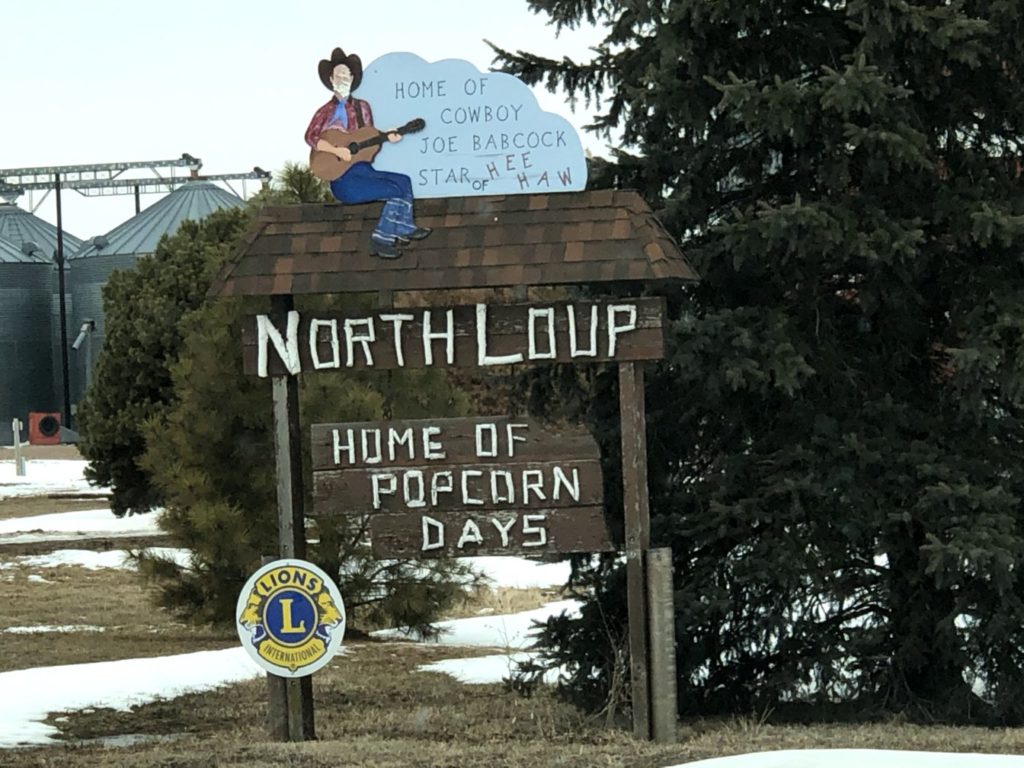 New Mexico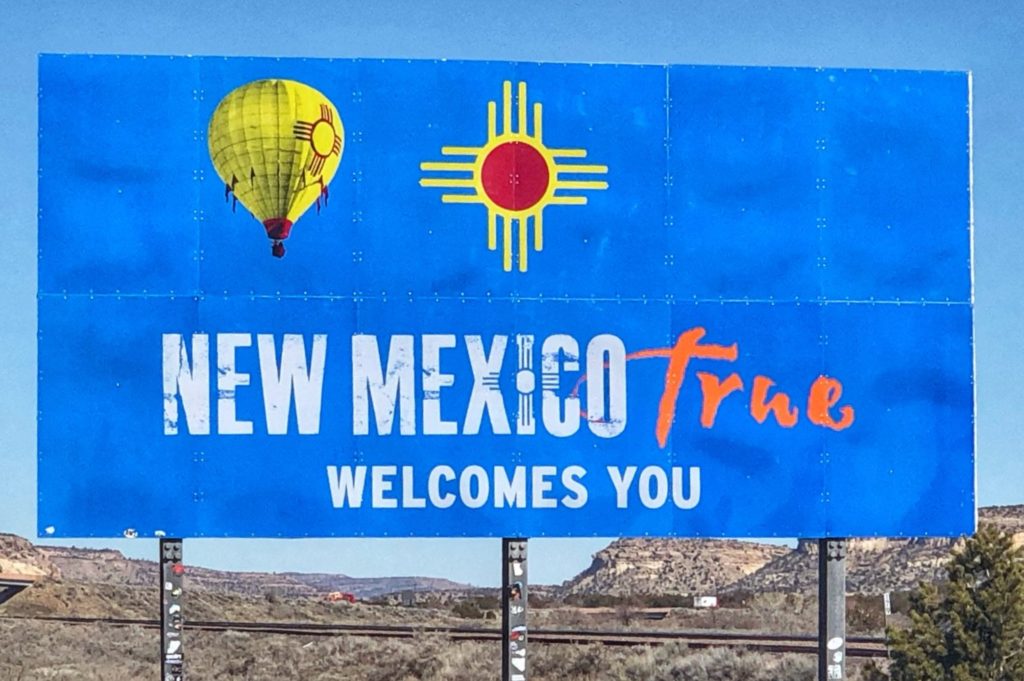 Nevada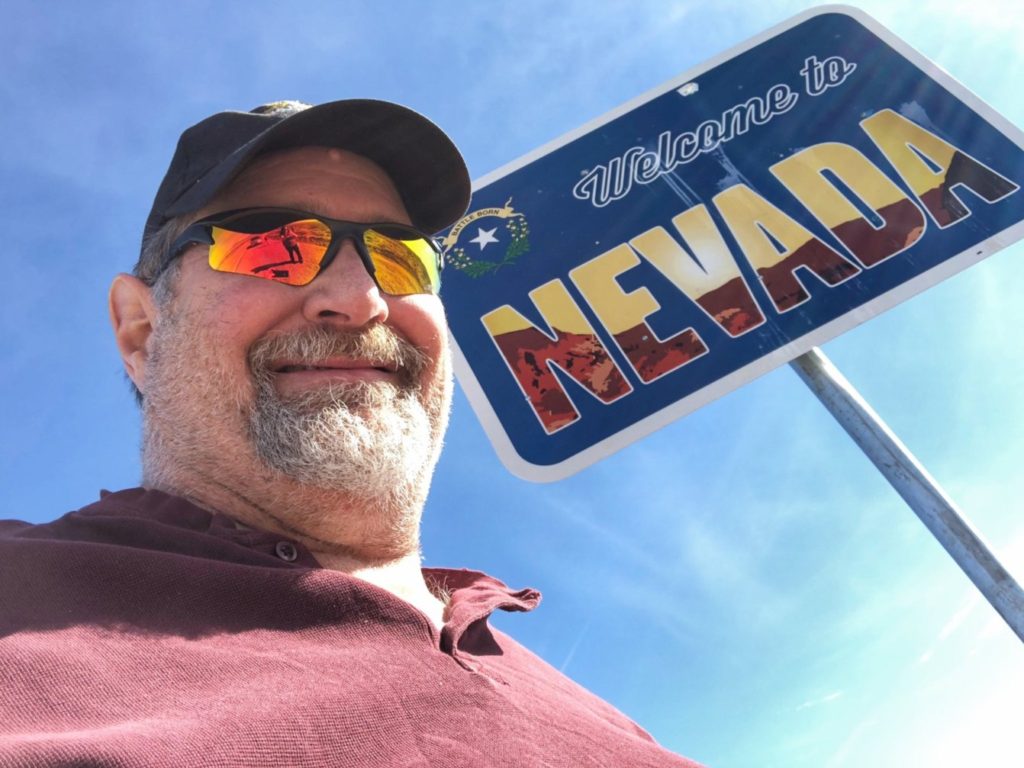 Nebraska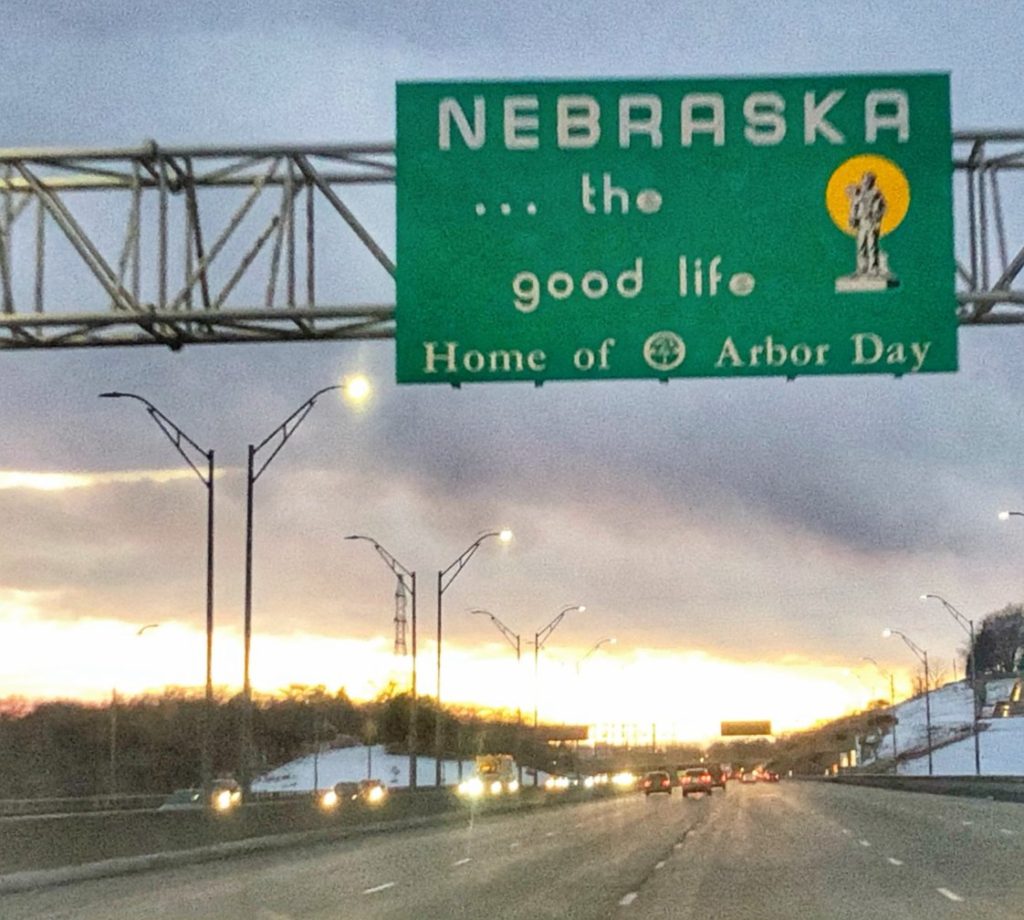 Nitt Witt Ridge – Cabria, California
Didn't get to visit Nitt Witt Ridge while in Cambria, California.  But I loved the name.  I wish I would have taken the drive over to see it.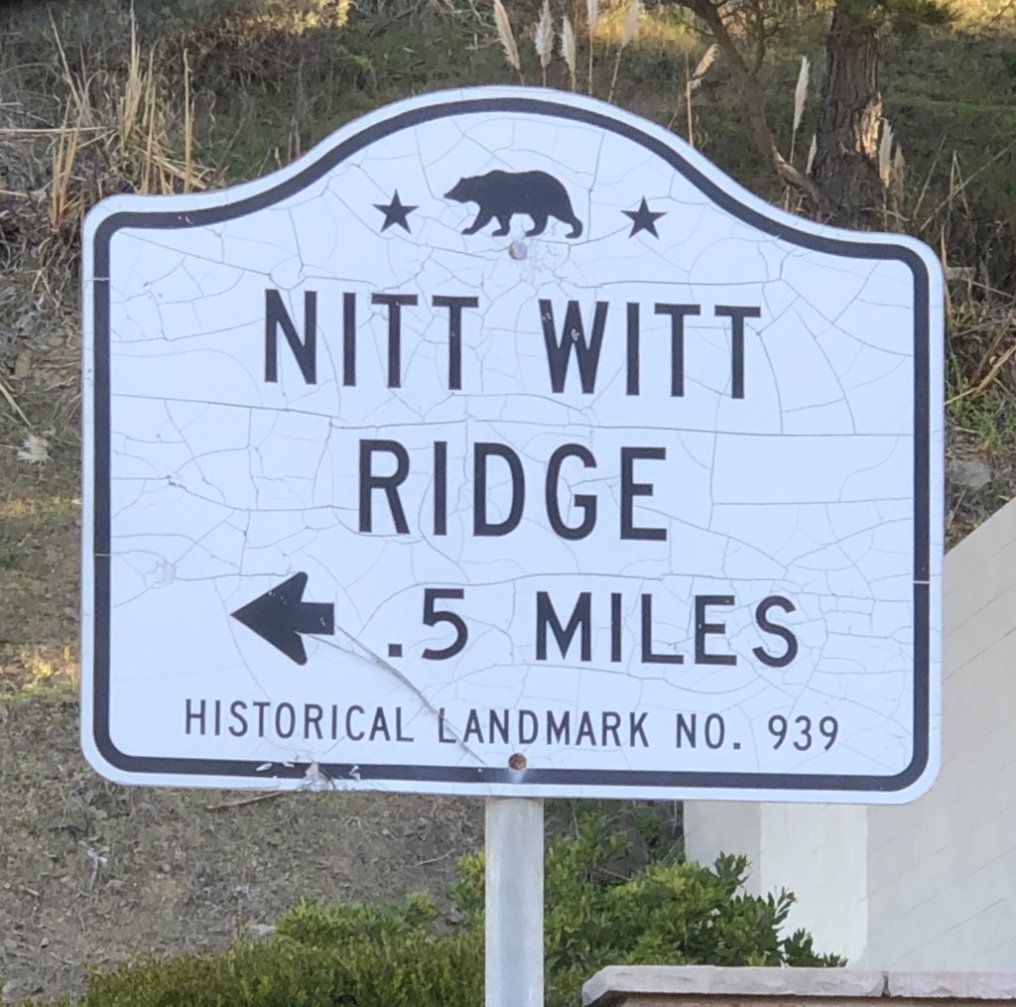 Nifty Theatre – Waterville, Washington
Waterville, Washington is a nifty little town and they have a nifty old theatre to prove it! The 1919 frame building features Mission Style detailing, and seated just under 300.  Apparently, the theater ceased operations in 1959 and had been used as a storage building until 1997, when new owners restored the theater for community use.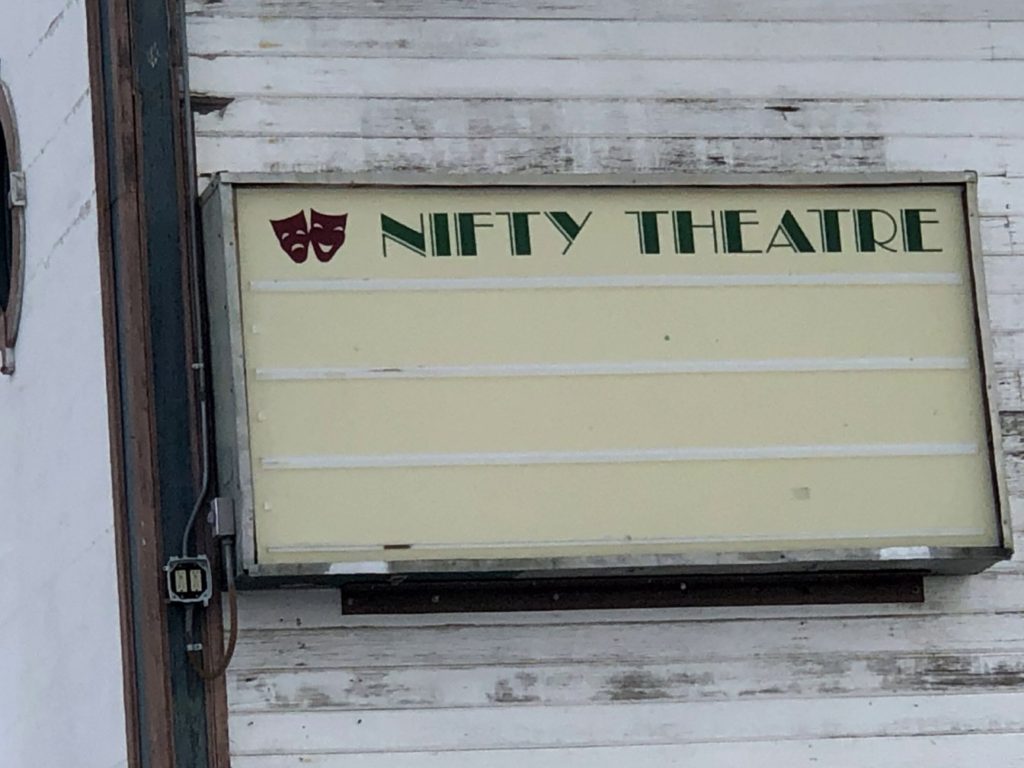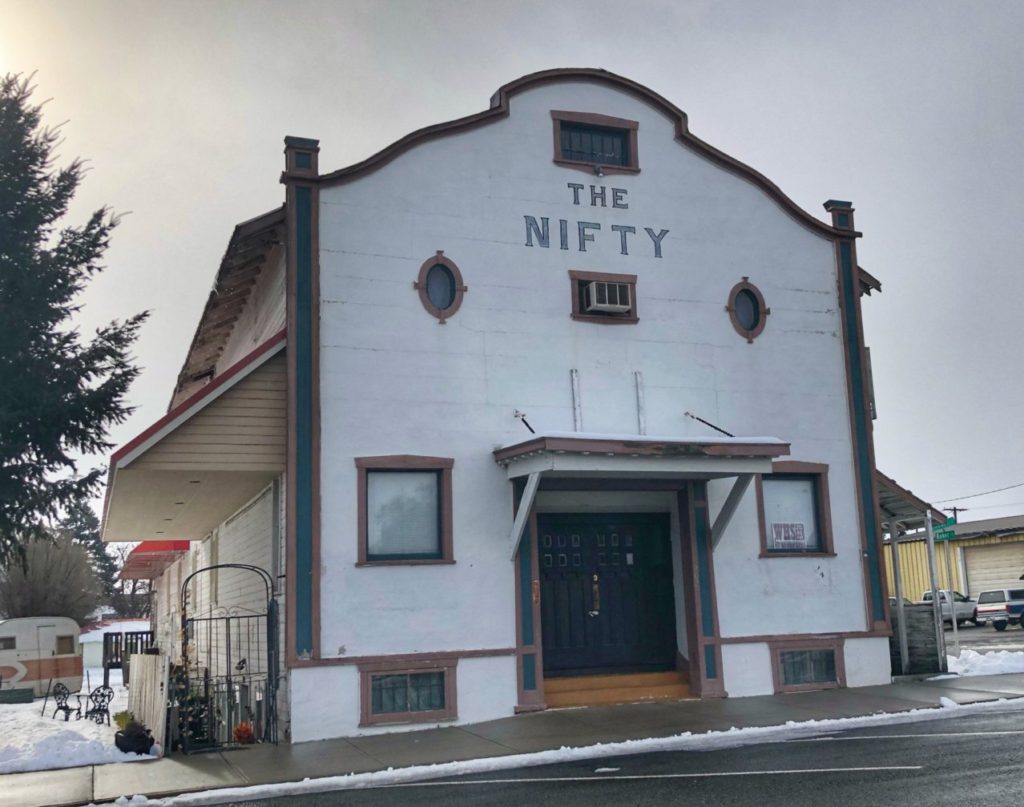 Nostalgia Street Roads Old Truck – Baker, California
Saw this old truck in Baker, California.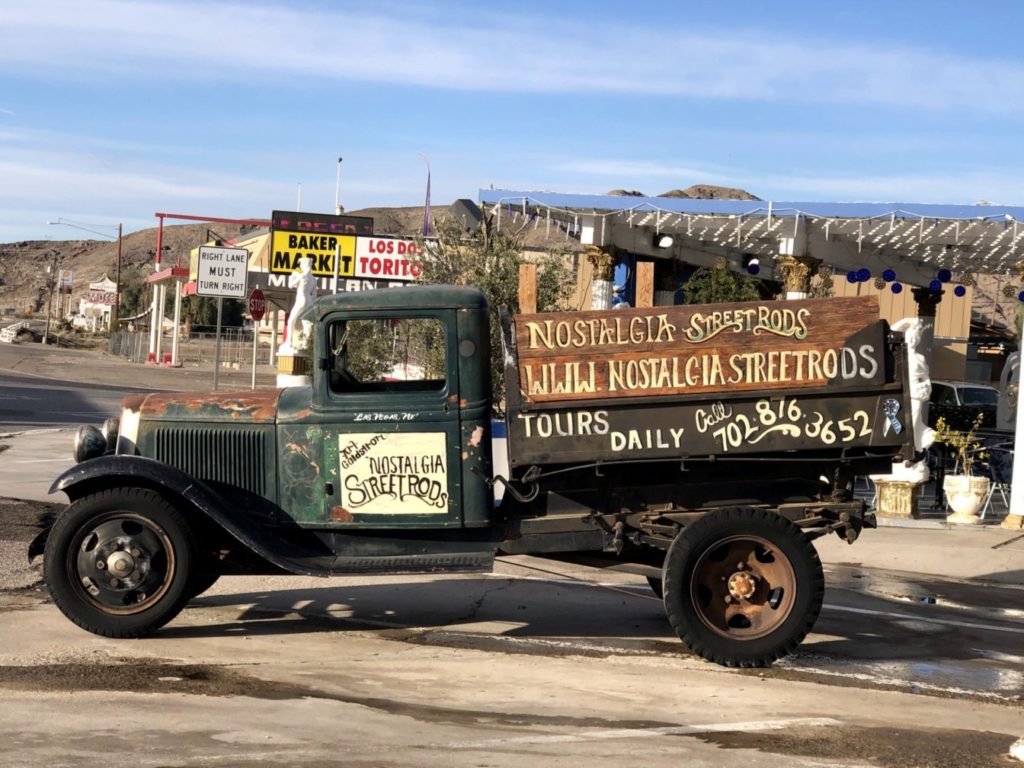 Nitecrawlers Bar – Worms, Nebraska
I don't know if there are any other towns in the United States named Worms.  I find it funny that there is a Biker Bar there called Nitecrawlers Bar.
Nipton, California
On our way to Searchlight, Nevada from Baker, California, we came into Nipton, California and the quirky Nipton Trading Post.  Nipton has a population of 15 people. According to the Nipton website: Established in 1905, Nipton, California is a historic mining town in the Mojave Desert's stunning Ivanpah Valley. Its panoramic mountains, breathtaking sunsets, and dark skies offer sensational views of the Milky Way on clear nights. This unique desert ambiance has given the town its nickname, "Magical Nipton."
Nipton has an 80 acre outdoor art gallery with some unique pieces.  These will be featured in a later post.  Nipton is a good desert stopover and is not too far from Nevada's Joshua Tree Highway.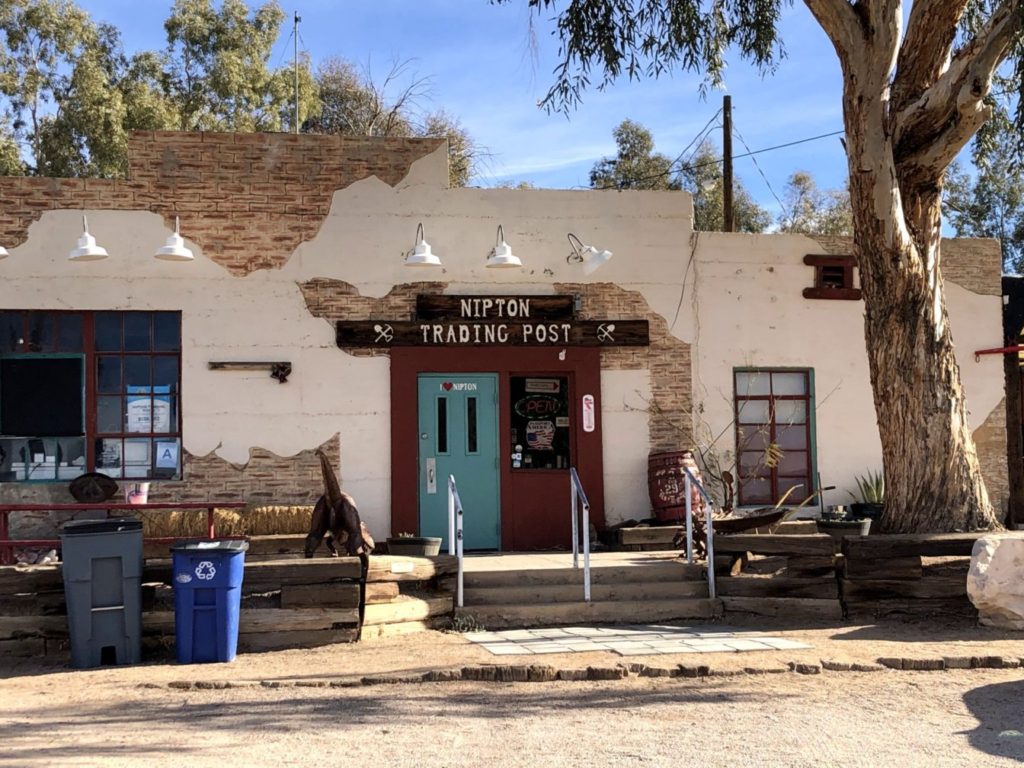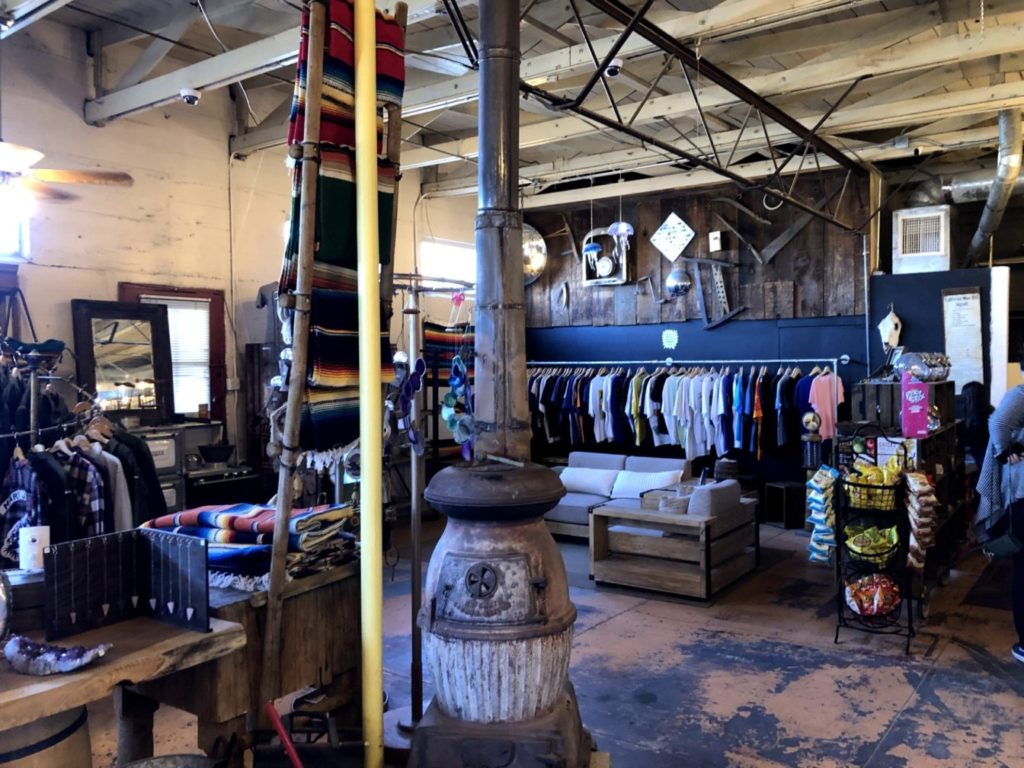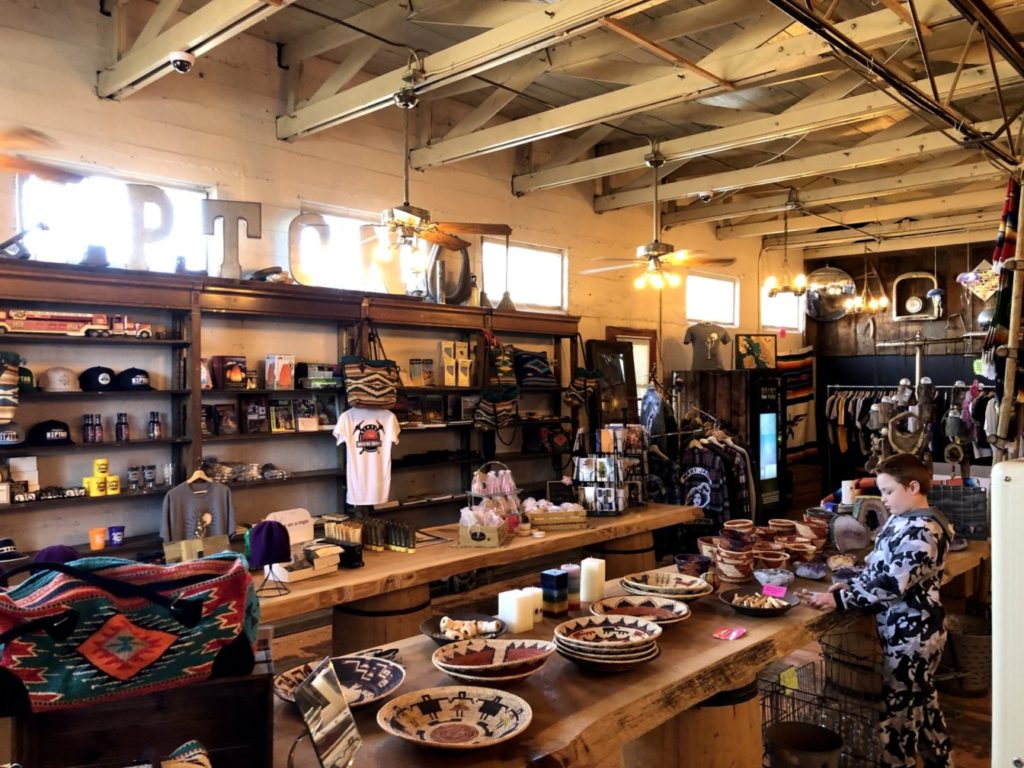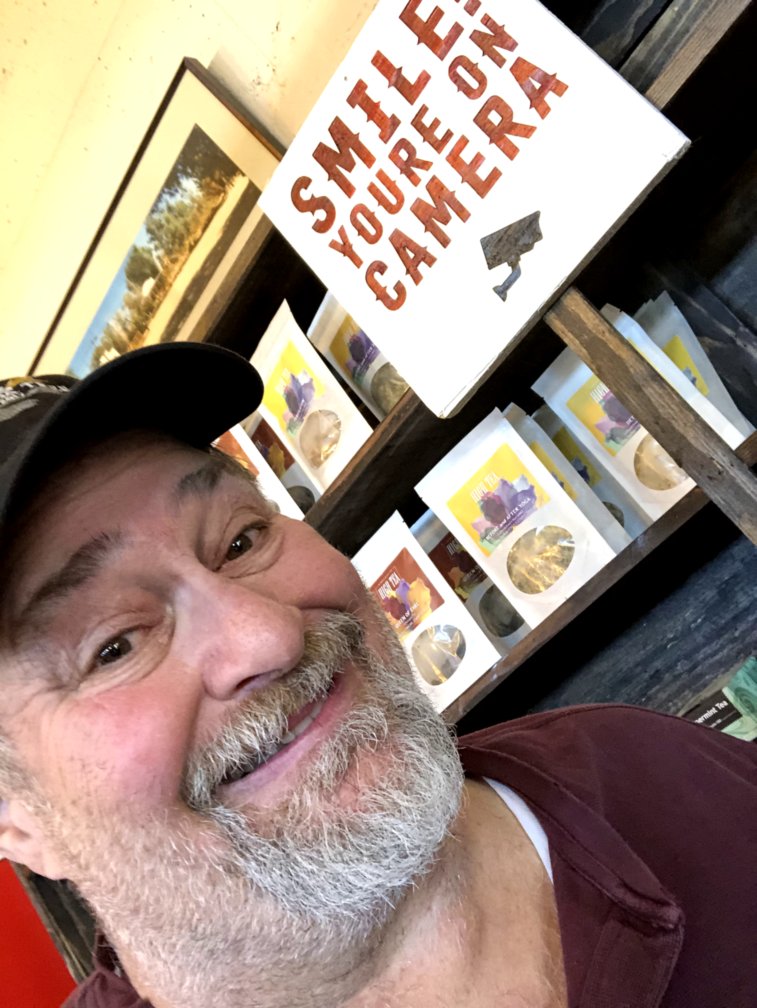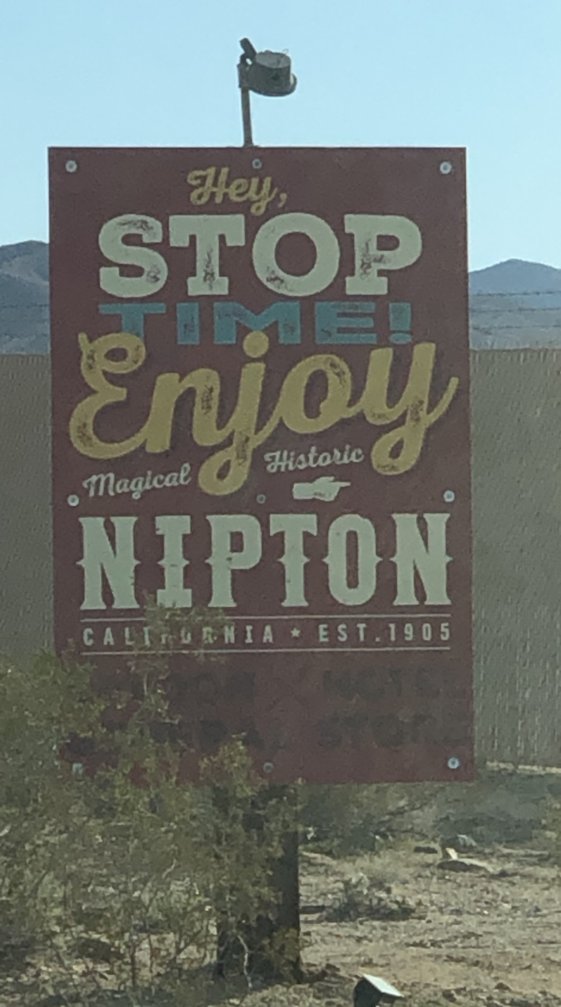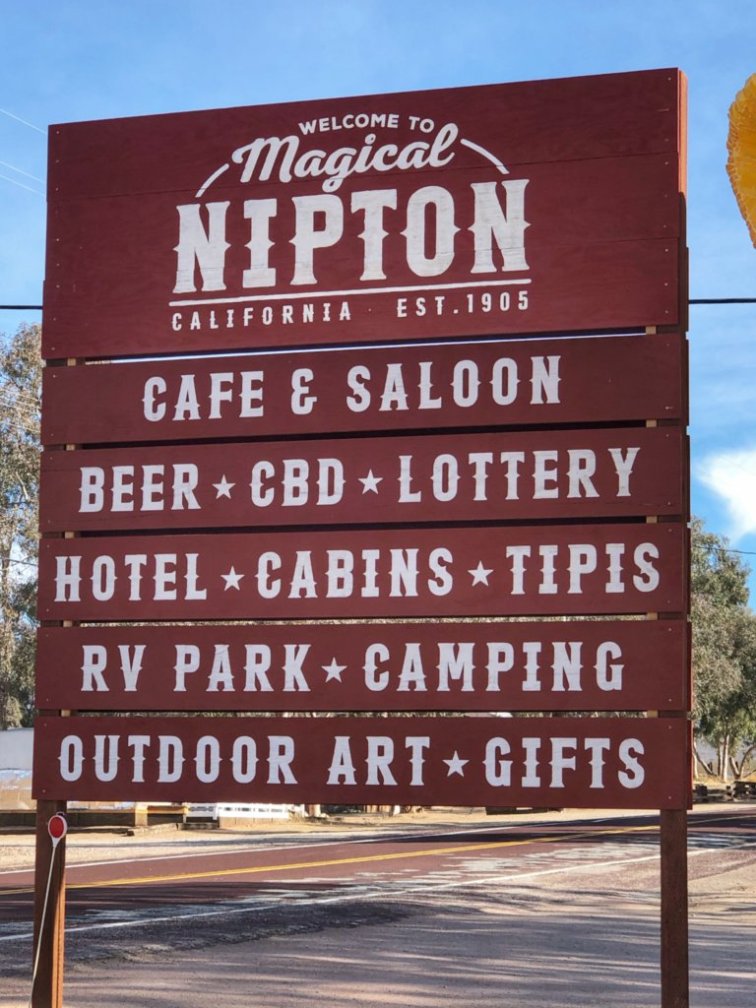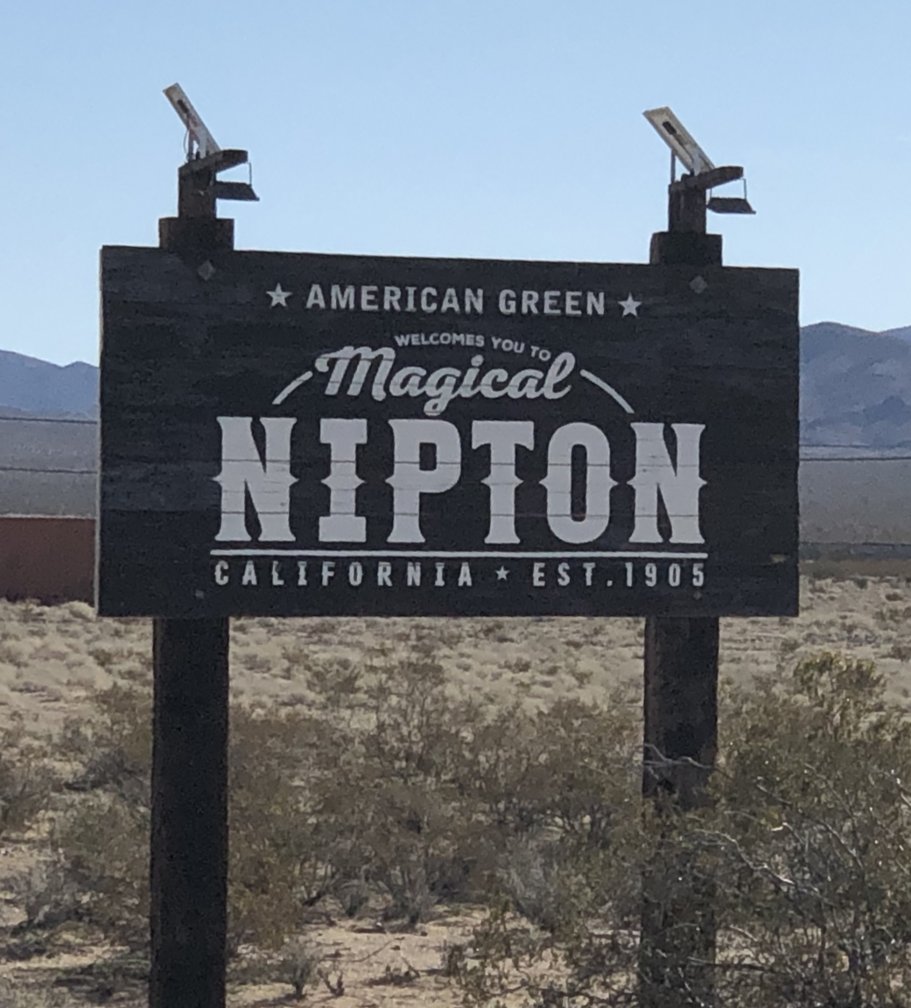 WATCH FOR MY NEW BOOK "8154" — COMING SOON TO AMAZON
I am currently working on my FOURTH book, titled "8154" to represent the mileage of my epic road trip with family.  You can visit my Amazon Author Page to see my other books at https://amzn.to/3azY36l