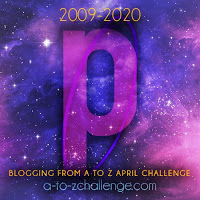 In early 2020 I traveled across the country with  the course of three weeks.  My A to Z posts this year will have the "8154" theme, which will also be the title of my forthcoming new book that will document the epic road trip.  Each entry will highlight a few stories with photos based on the alphabet and not the order of the trip.  I hope you will enjoy this bouncy ride across the back roads of America.  Please enjoy the P Stories. (all photography by David "Sumoflam" Kravetz)
Today's post is extra long.  Lots of P Stories out there.  Some fun variety below.  Enjoy the Read! Enjoy the Ride!
Prairie Dogs – Custer State Park in South Dakota
As we entered Custer State Park from Wind Cave National Park, we came across a huge Prairie Dog town.  There were hundreds of them.  My grandkids were thrilled. And so was I. Here are a couple of the photos.   Basically, a prairie dog is considered a ground squirrel.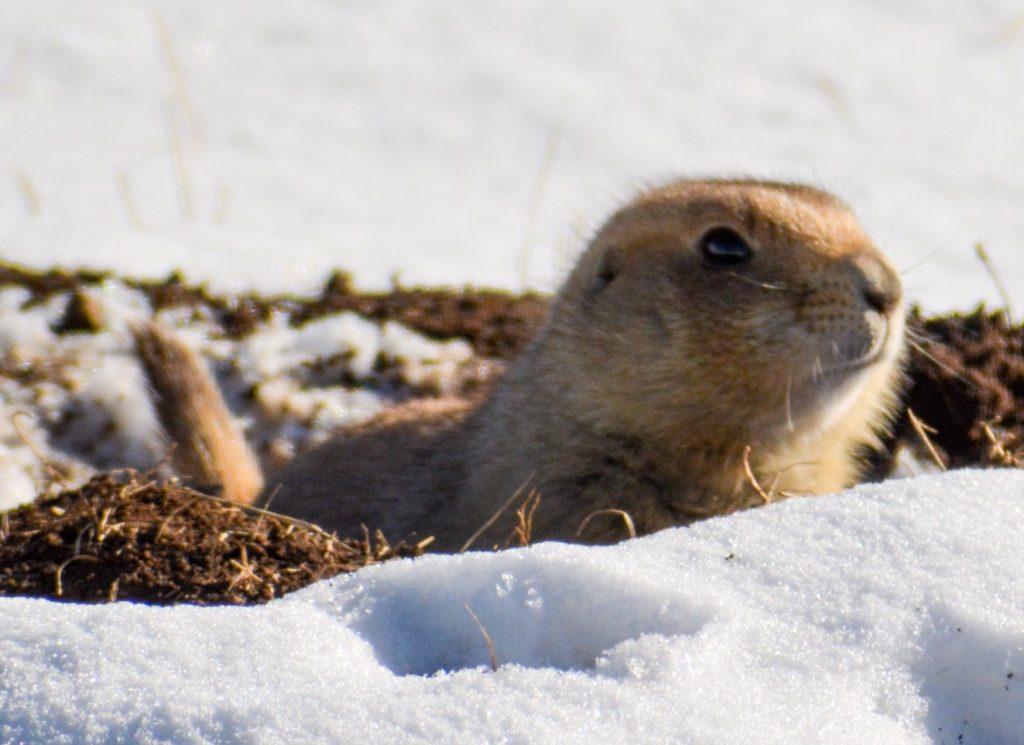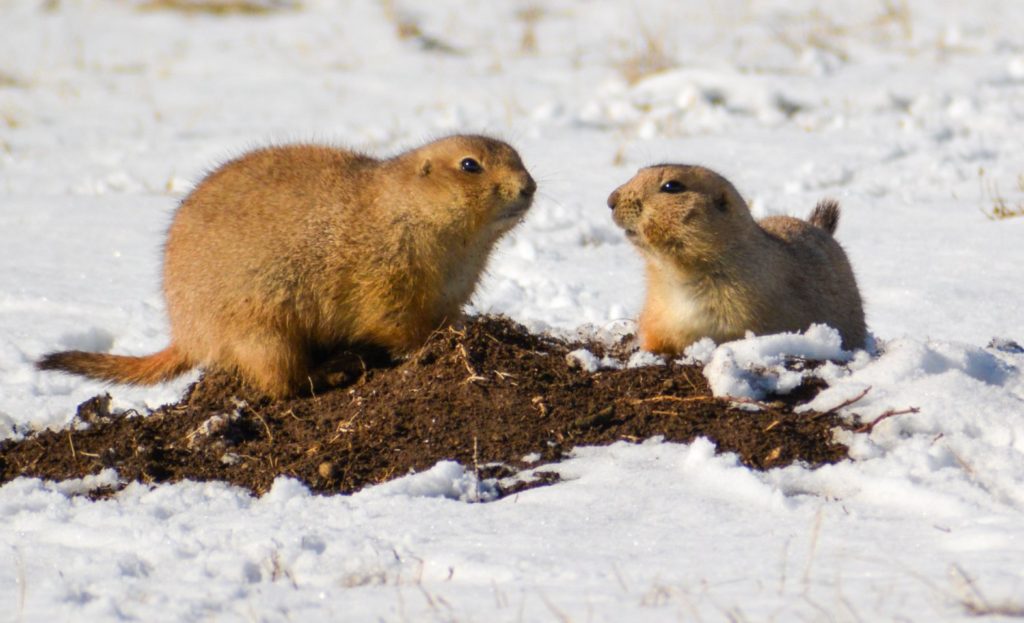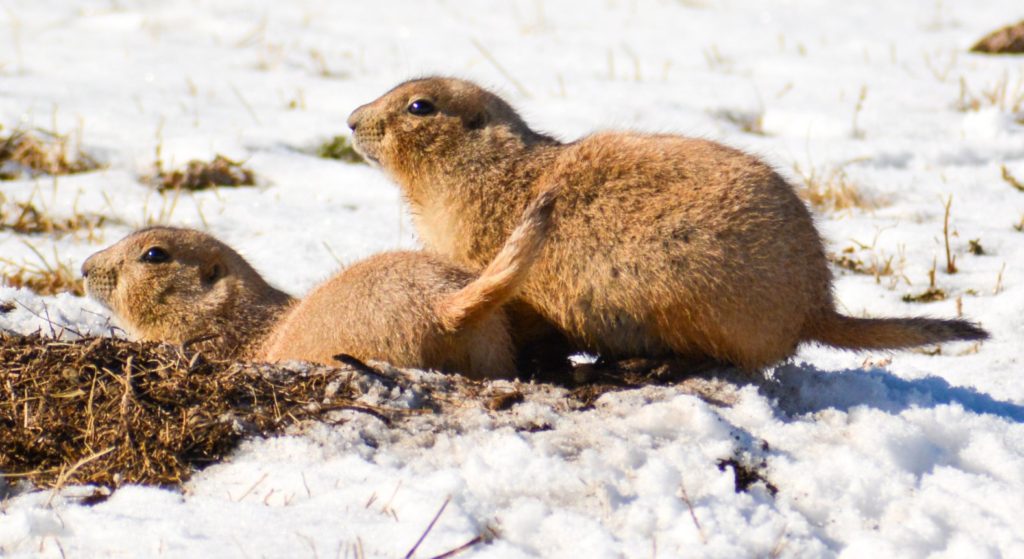 Point Defiance Park – Tacoma, Washington
While in Port Orchard visiting my daughter and her family, we heard about how beautiful Point Defiance Park is.  Indeed, it has a lovely drive, much of it one-way, through the park.  The park was designated as such back in 1888 when then President Grover Cleveland signed a bill granting the city of Tacoma the right to use the 640 acres of an undeveloped federal military reservation.  Later, in the 1950s a zoo was opened on part of the property and it is a lovely, flower and plant-filled facility.   The Five Mile Drive, much of which is one-way, provides some amazing scenery and opportunities to see all kinds of wildlife. On our trip we saw deer, raccoons and bald eagles.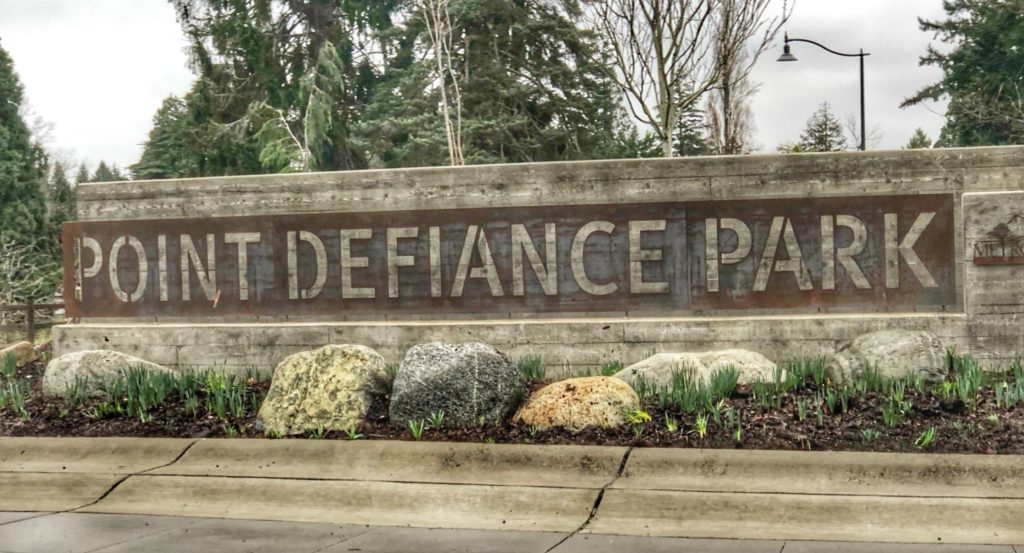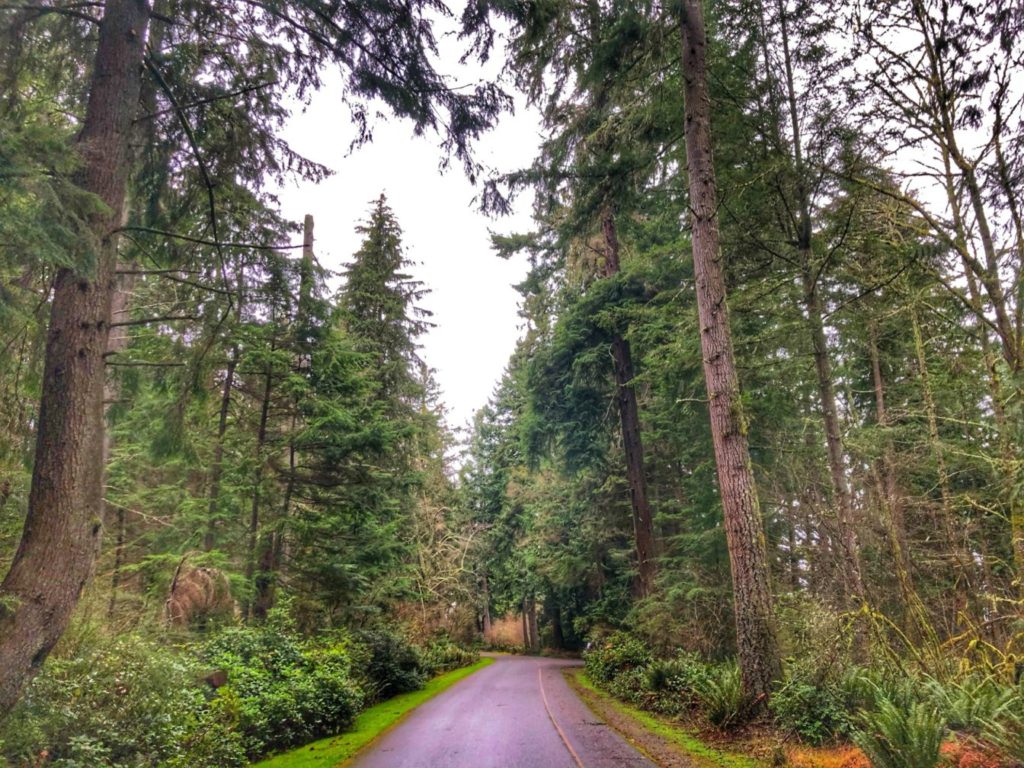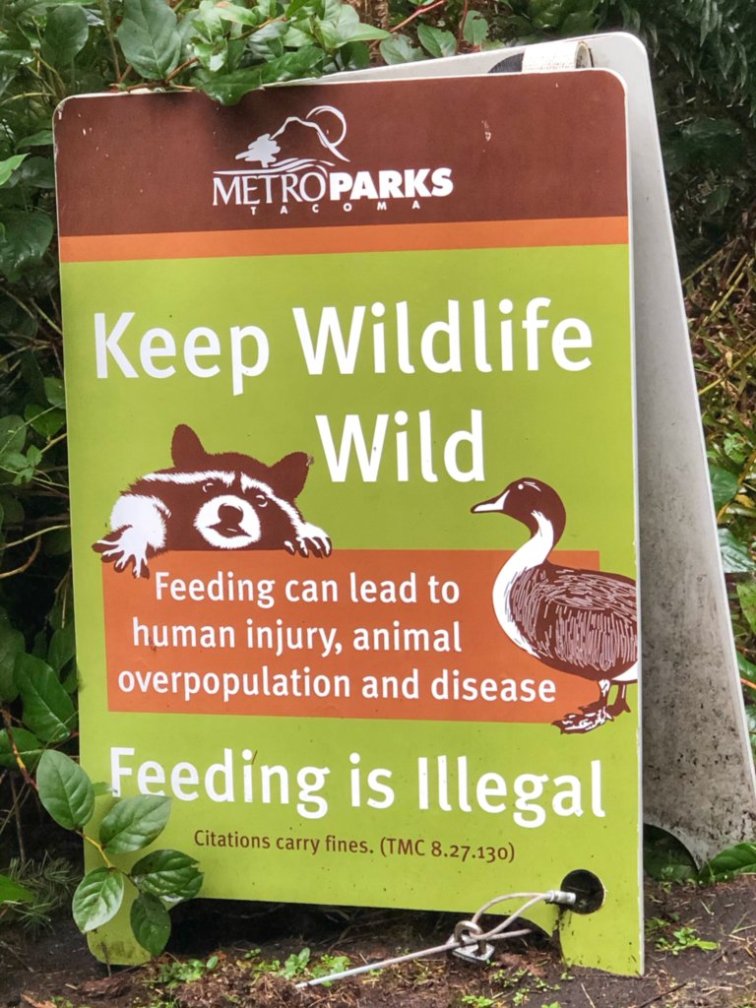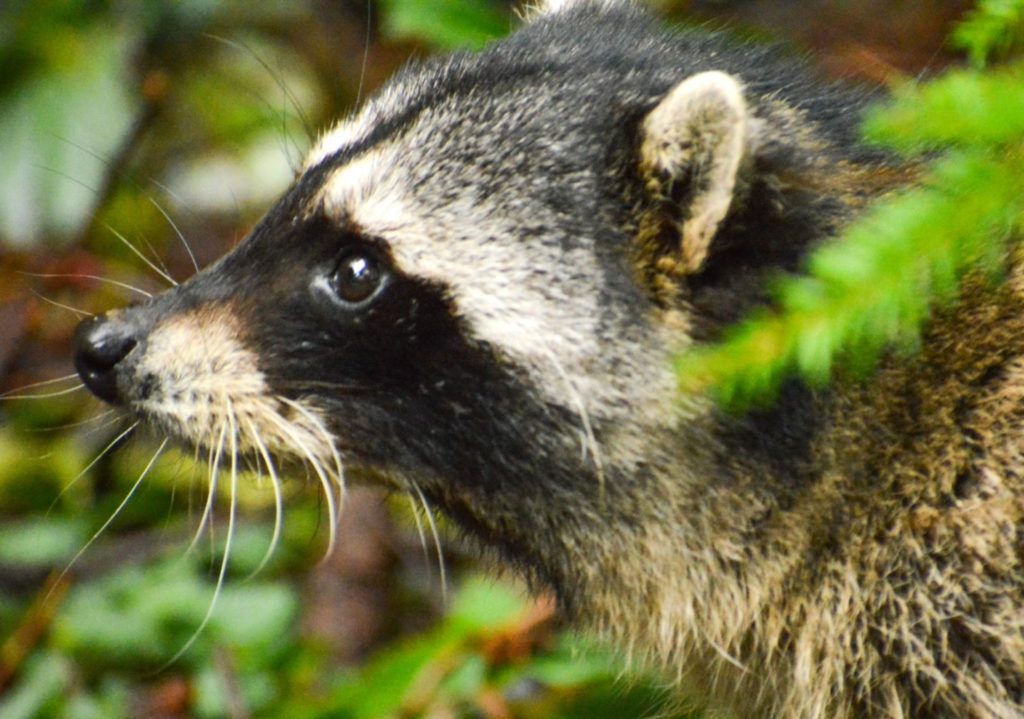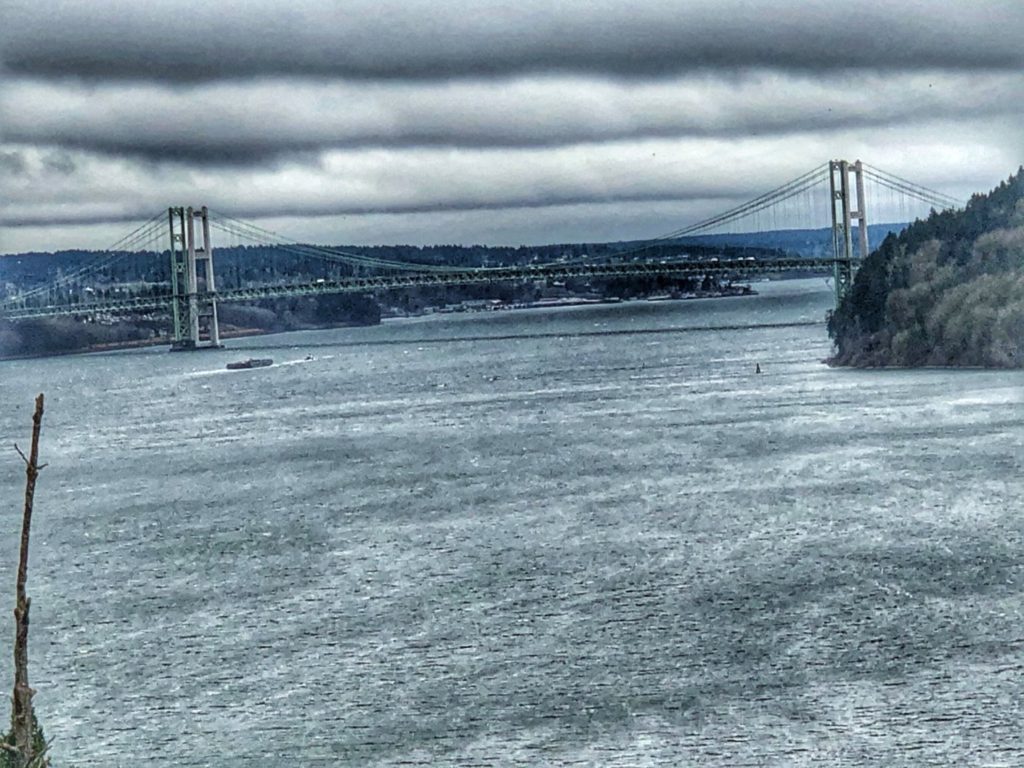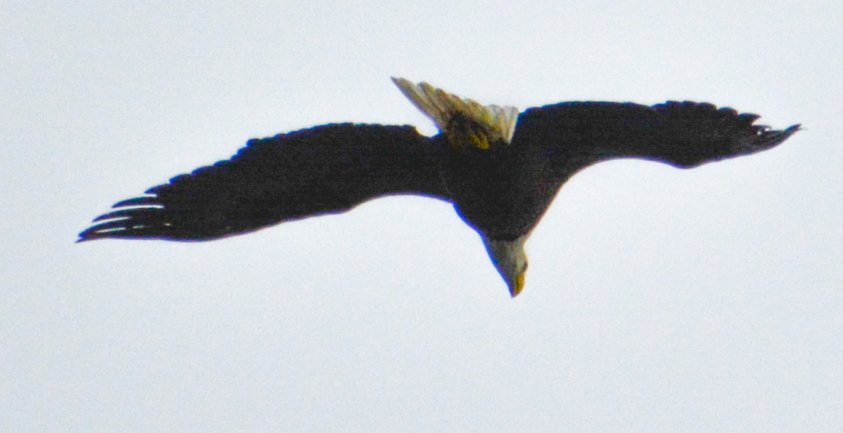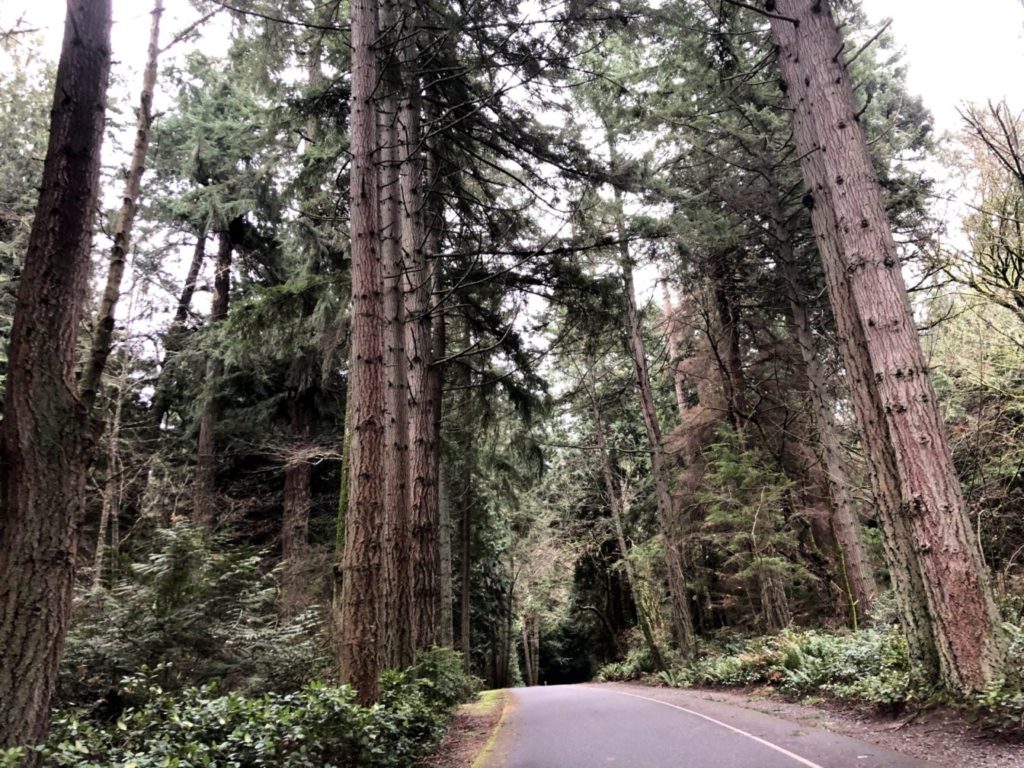 Port Orchard, Washington
My oldest daughter lives in Port Orchard, Washington.  I like this "Welcome to Port Orchard" sign.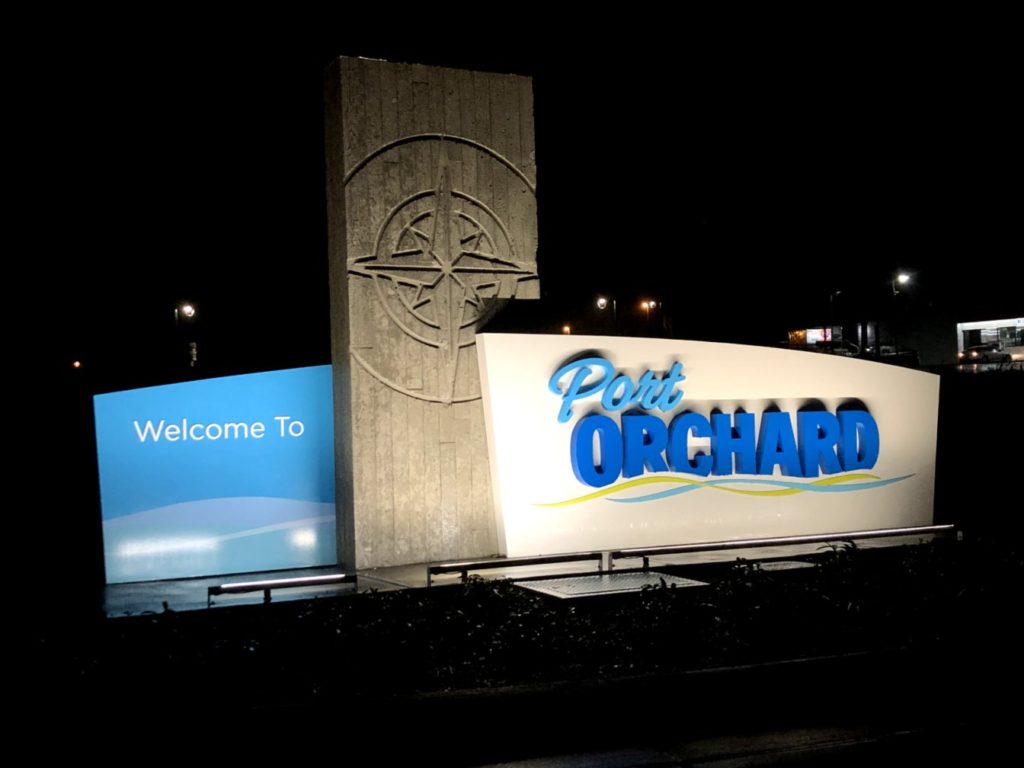 Panhandle Plains Wildlife Trail – Muleshoe, Texas
On our visit to Muleshoe National Wildlife Reserve in Muleshoe, Texas, we drive along the Panhandle Plains Wildlife Trail. An extensive number of roads in the Texas Panhandle, we took the Muleshoe Loop in search of Sandhill Cranes.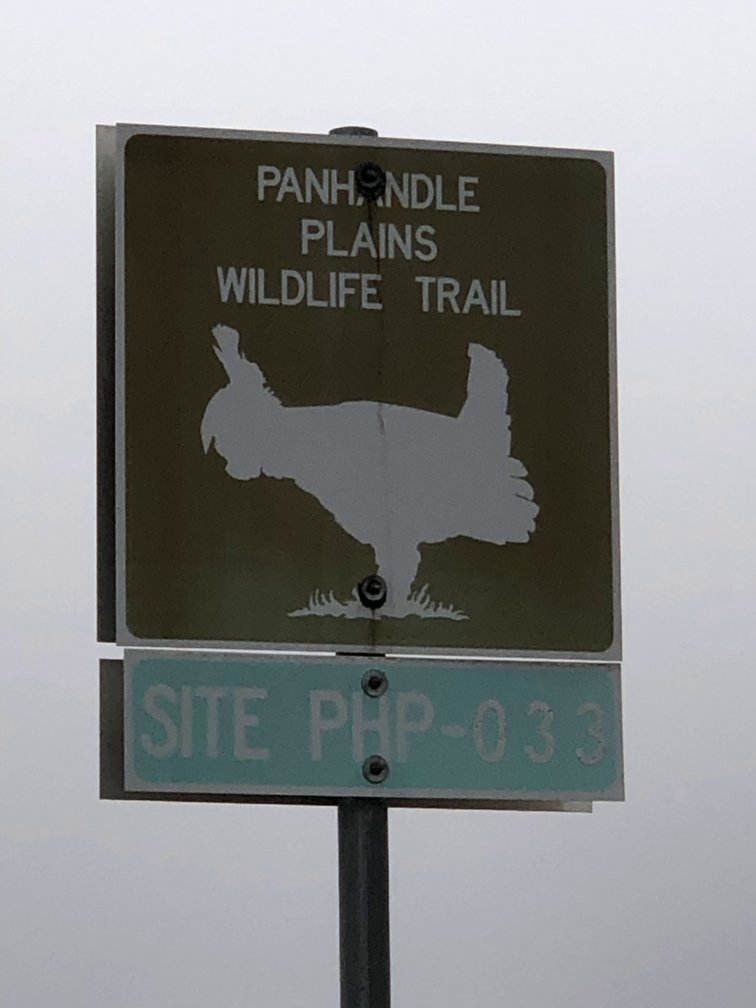 Phillips 66 Station – Turkey, Texas
This was the first Phillips 66 station in Texas, and it opened in July 1928.  It has old pumps installed.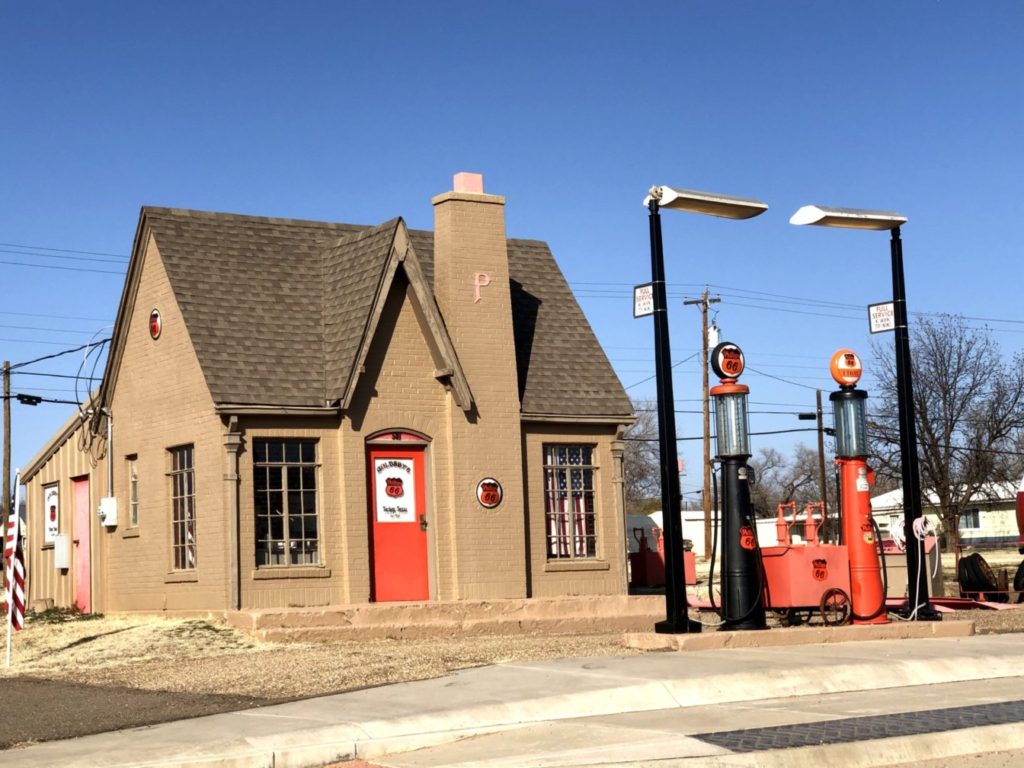 Peculiar Way – Peculiar, Missouri
How can I neglect adding a sign for Peculiar, Missouri.  On other trips, I have visited the town in the past.  Always a peculiar visit.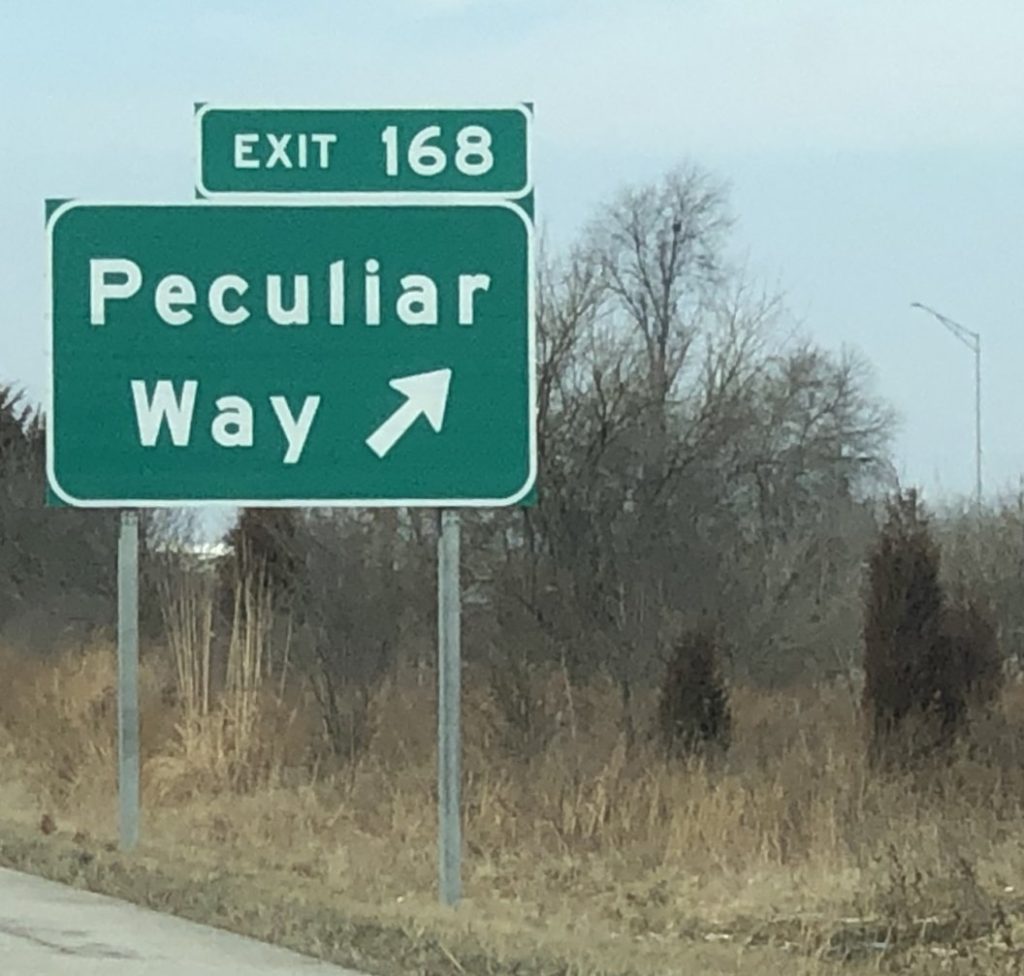 Pintler Veterans Memorial Scenic Highway – Anaconda, Montana
Montana Highway 1  was named the Pintler Veterans Memorial Scenic Highway and is a 64-mile drive from Opportunity, Montana (see my O stories page) through Anaconda, Philipsburg (see below) and all the way to Drummond. The road climbs into the mountains and is a beautiful alternative to Interstate 90 when driving from Butte to Missoula.  I know we loved the drive.  And our stops at Opportunity,  Ohrmann's Art Gallery and Philipsburg made it all the more worth the trip.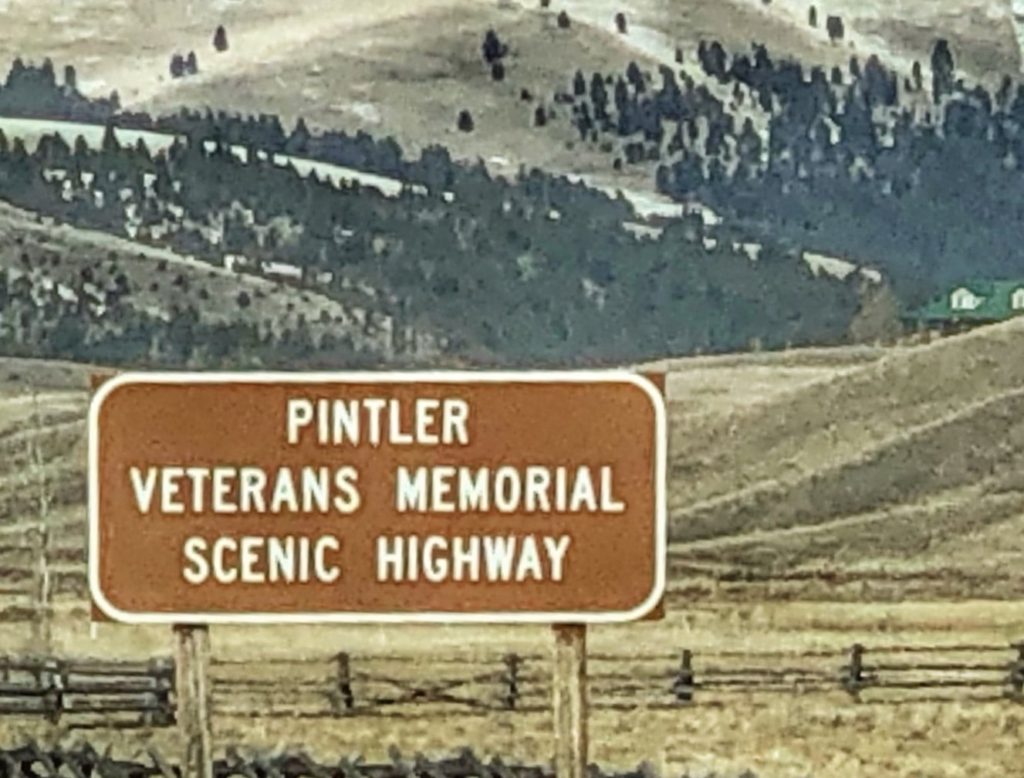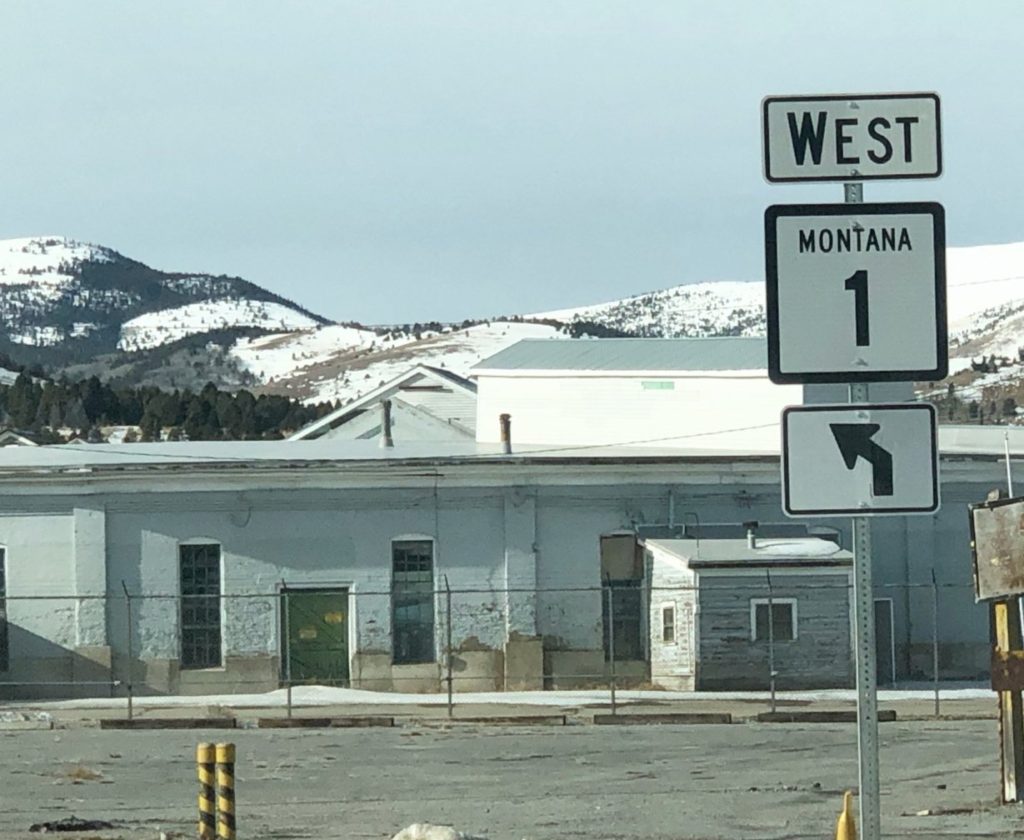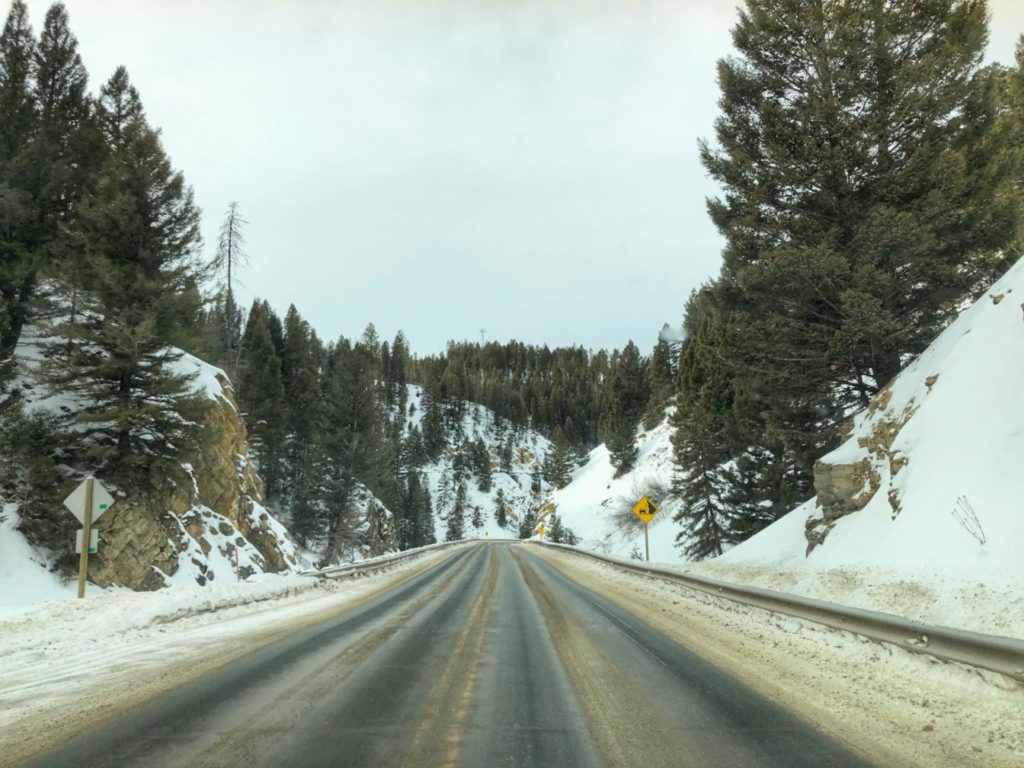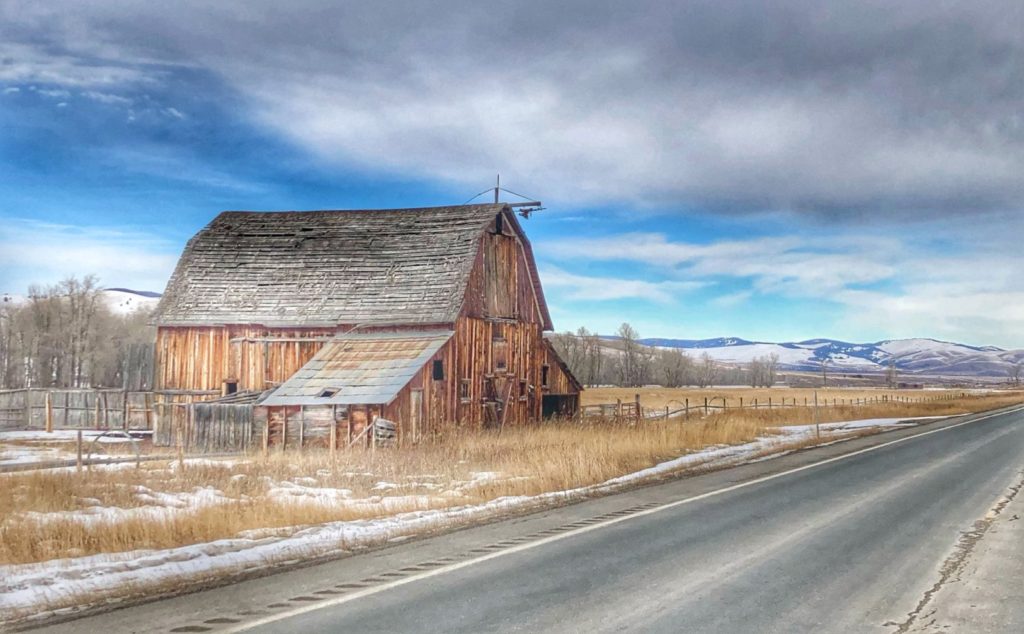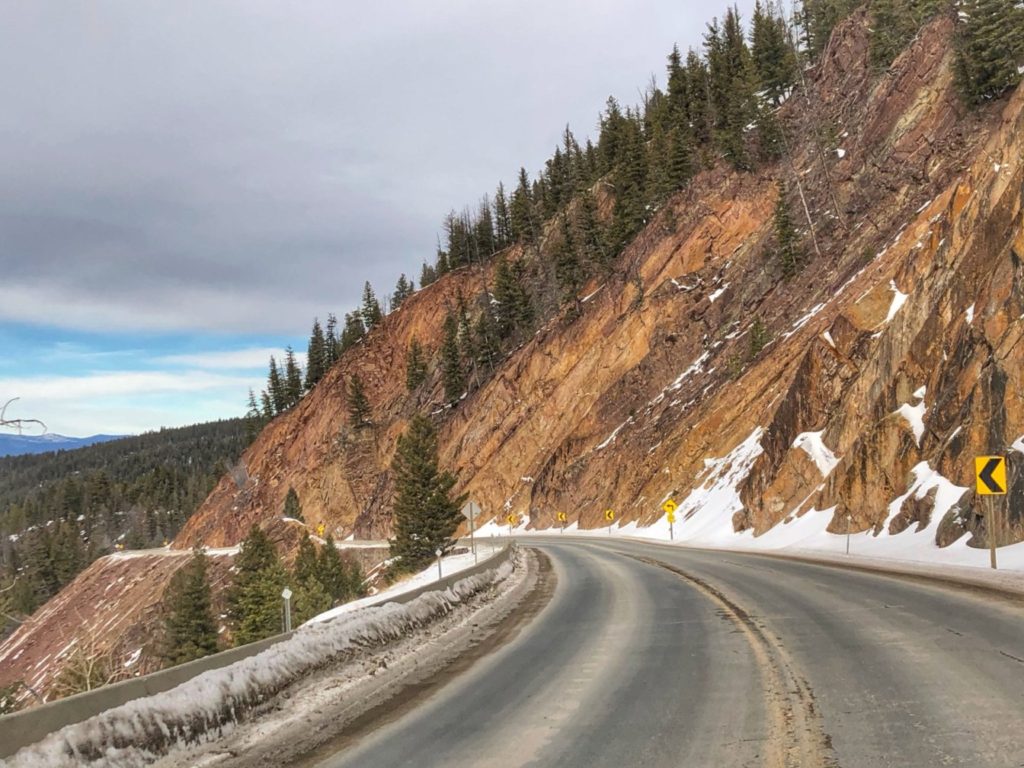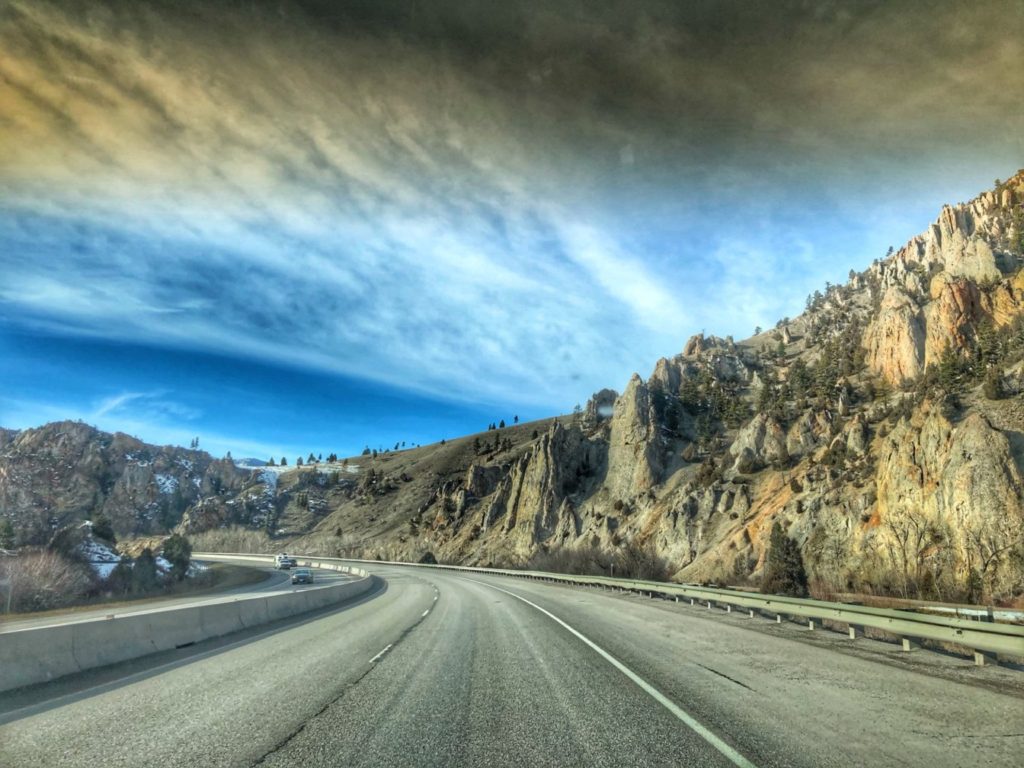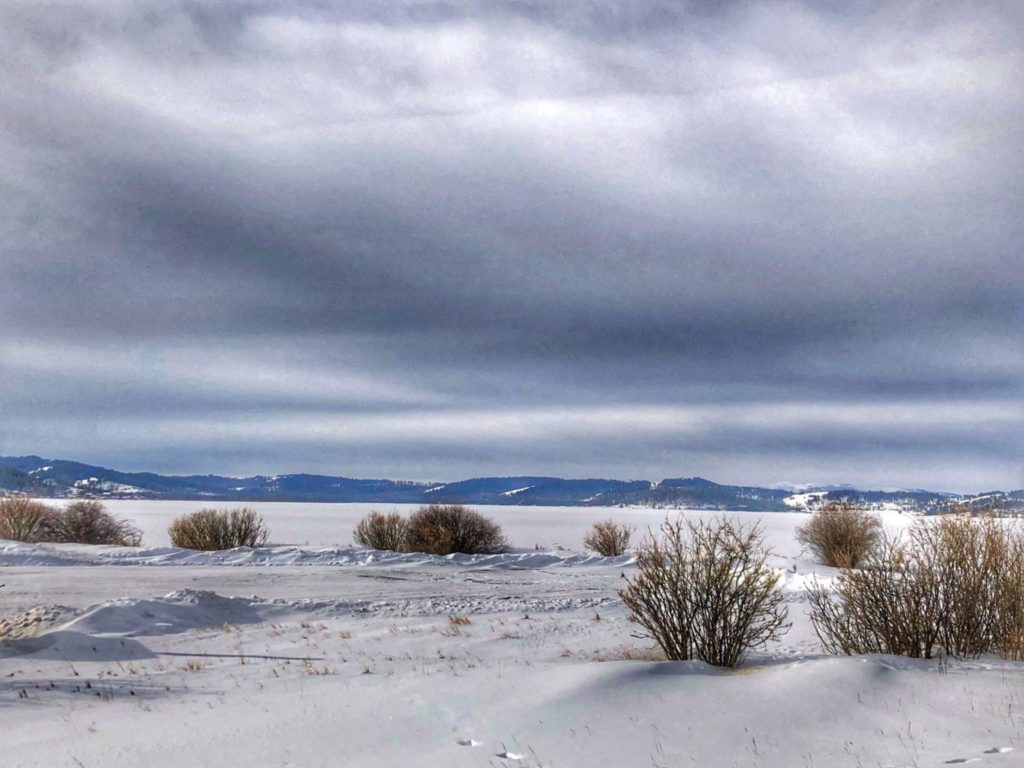 The Pigtail Bridges – Custer, South Dakota
Most of the year you can drive from Custer State Park in South Dakota, north on US Hwy 16A, also known as Iron Mountain Road.  Fortunately for us, we were able to do so during our trip as it opened the morning we were there after being closed for two weeks because of snow.  One of the unique sections of the drive is the Pigtails and the bridges.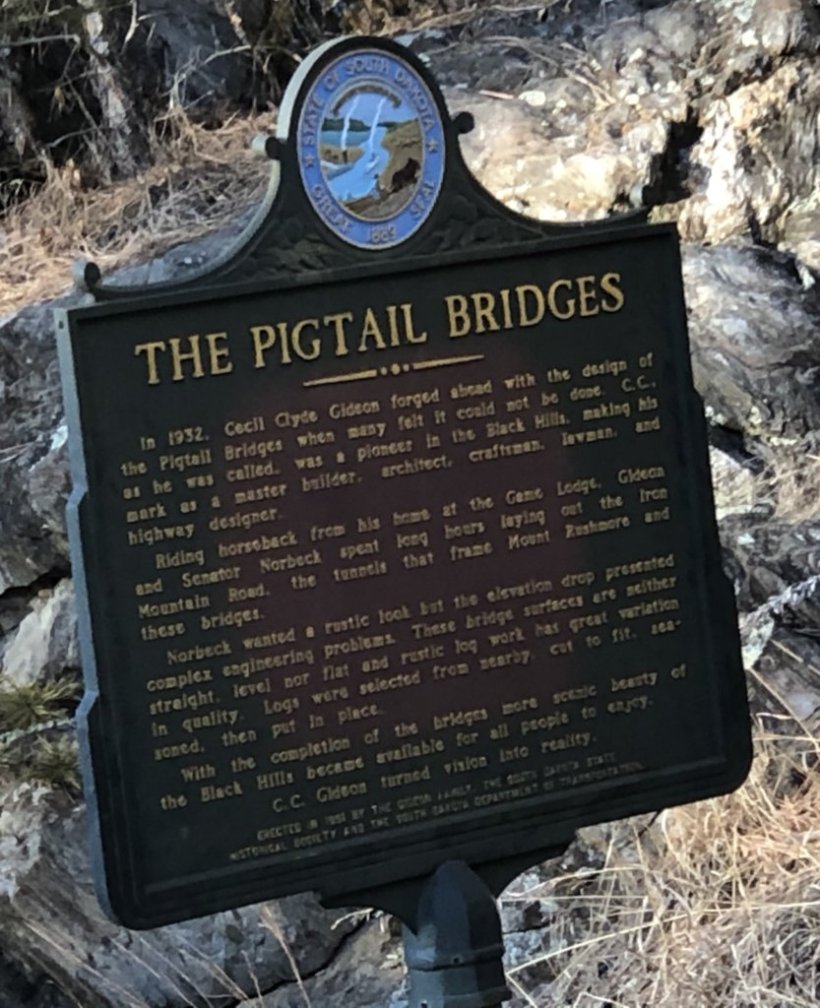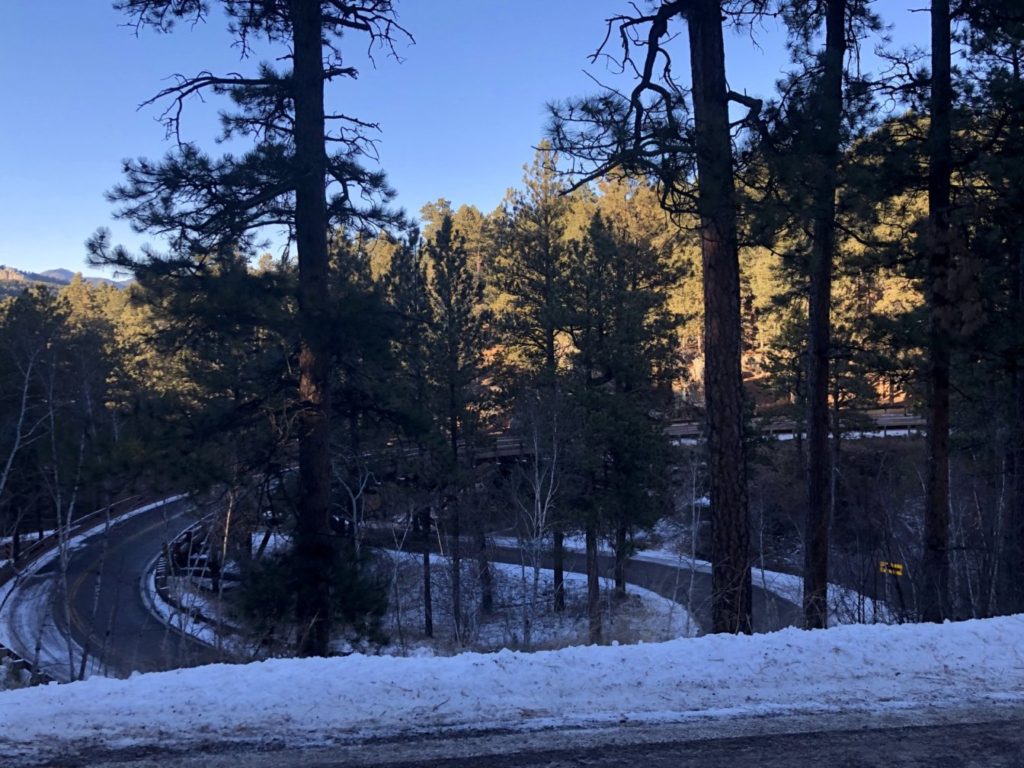 Petrified Forest National Park – Holbrook Arizona
On our road trip we visited a number of National Parks and Monuments so that the kids could get their Junior Ranger Badges.  One of these was the Petrified Forest National Park near Holbrook, Arizona.  Lots of nice desert scenery and, of course, petrified wood.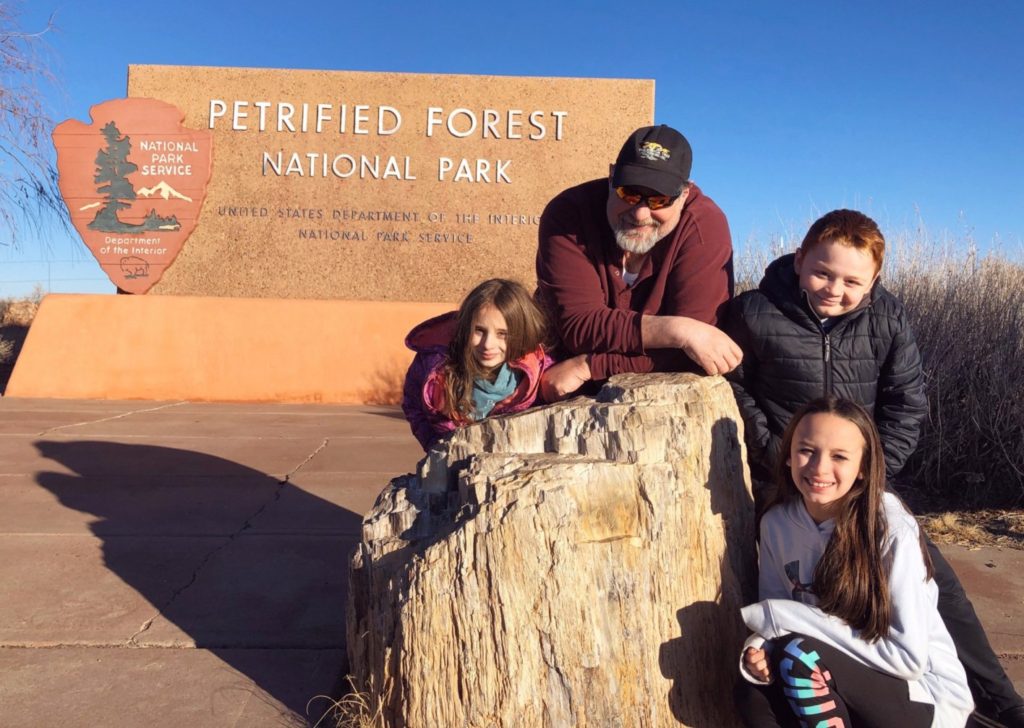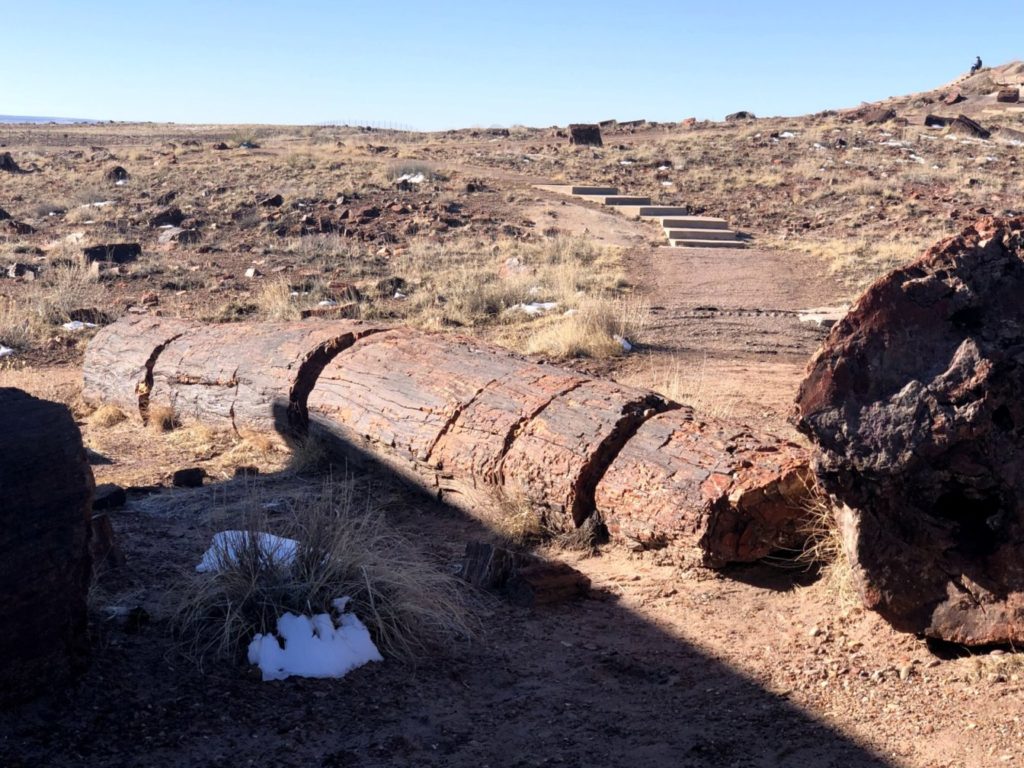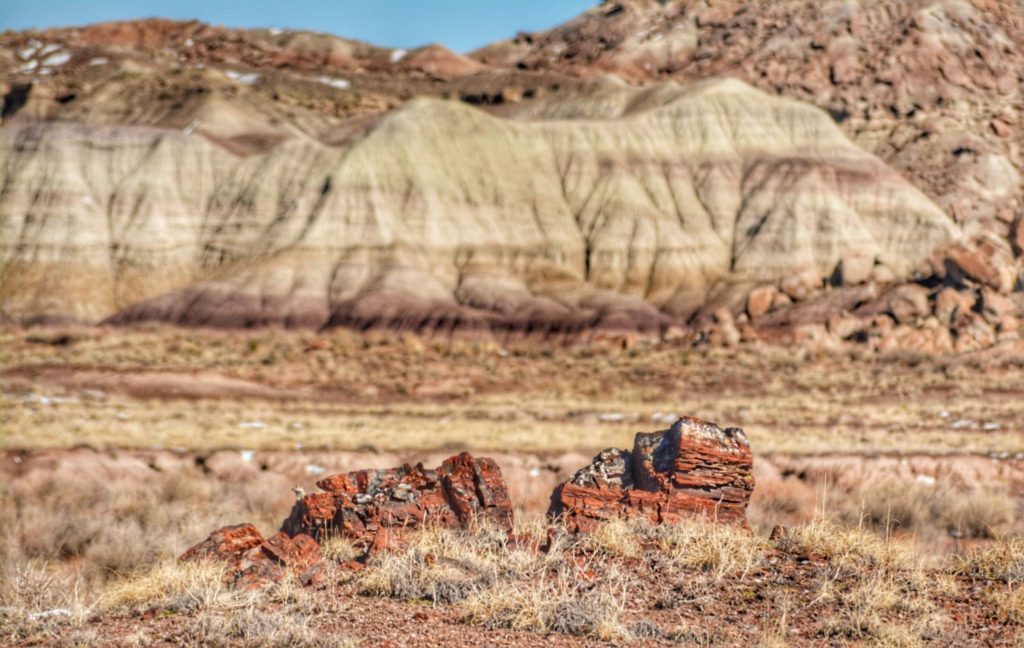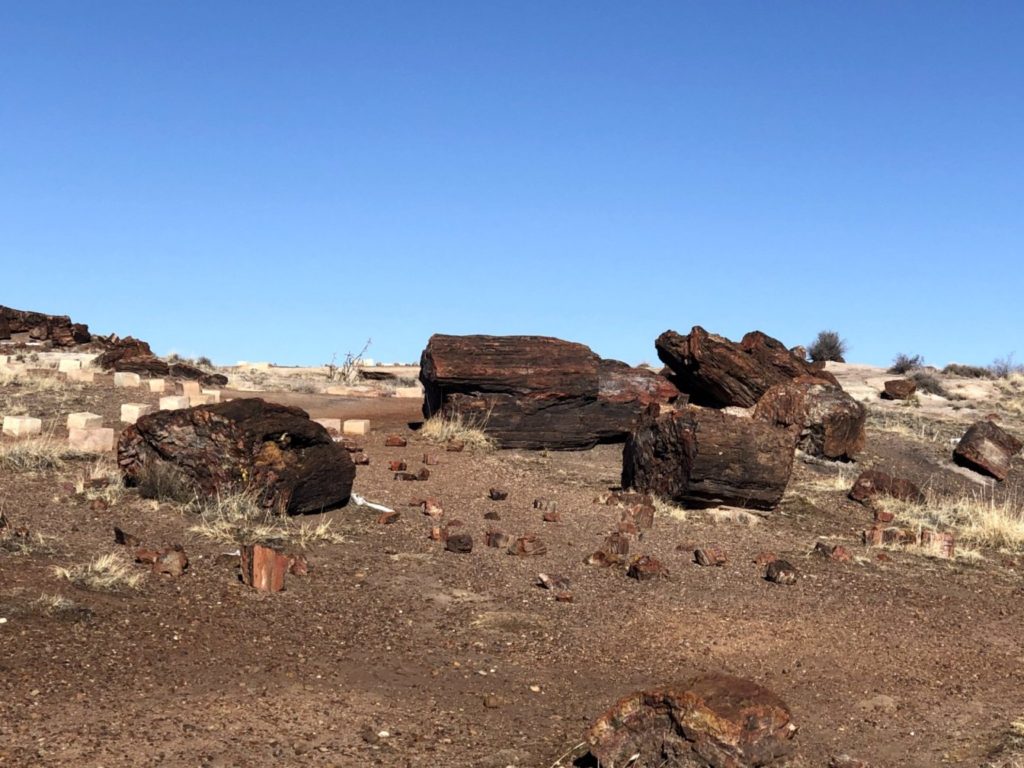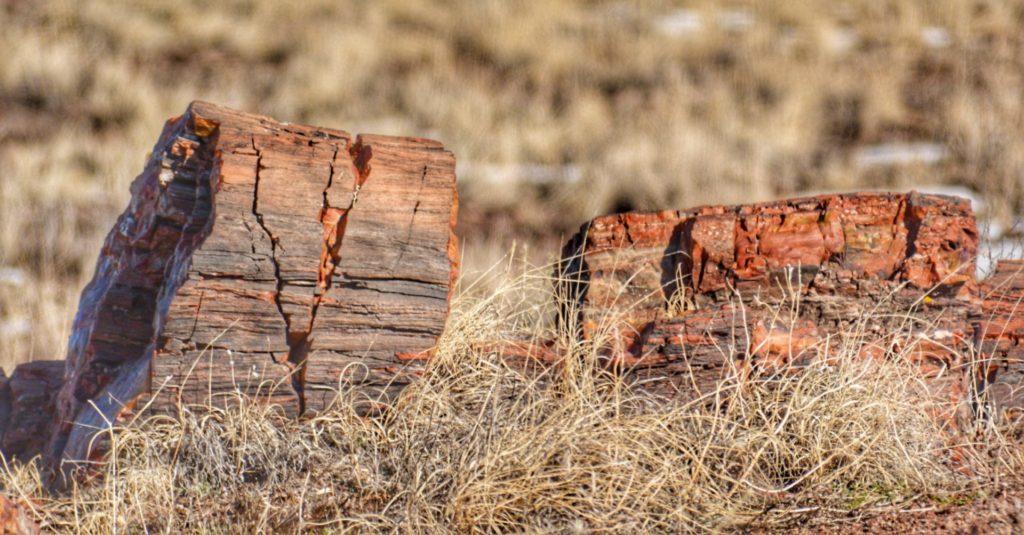 Paul Bunyan Carving – Three Rivers, California
I always like surprises when I am on the road.  The Paul Bunyan of Three Rivers, California was one of these.  We drive through Three Rivers on our way to Sequoia National Park.  It just so happened that this 16 1/2 foot tall Paul Bunyan was carved from a single sequoia tree.  It was carved in 1941 and 1942 by sculptor Carroll Barnes (1906-1997).   This Paul Bunyan sculpture is considered to be the largest sculpture ever made by anyone from a single fallen sequoia.  This singular statue brought fame to the Iowa-born transplant to Three Rivers.  He died in 1997 in Sebastapol, California.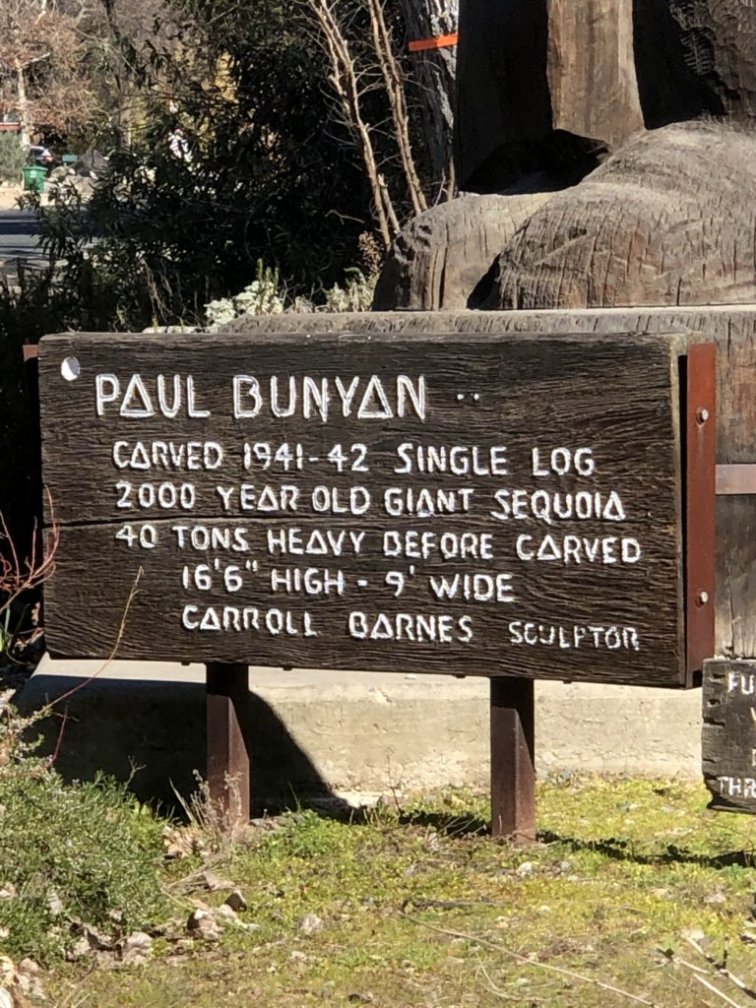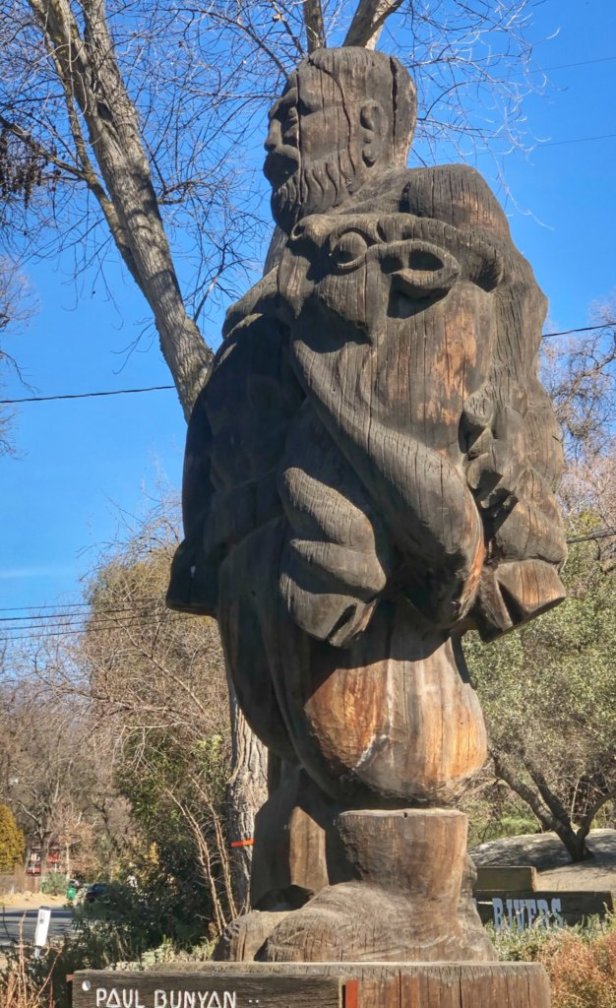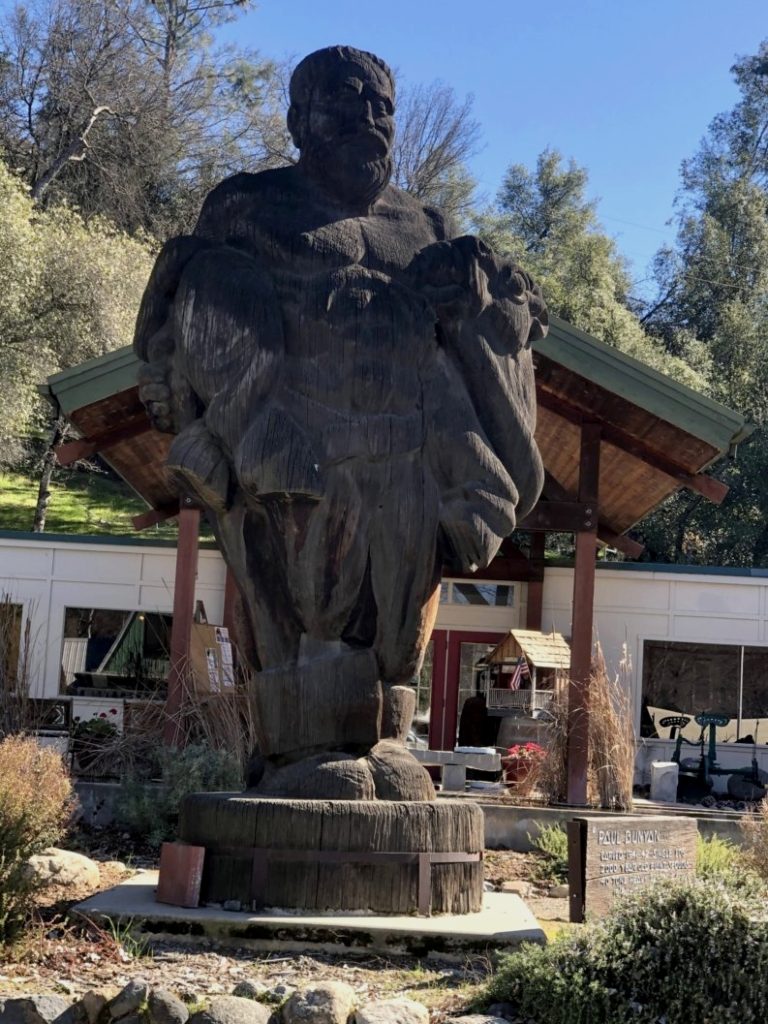 Pine Tree Restaurant – Shelton, Washington
I am always on the hunt for murals of all kind.  Came across this wall advertisement/mural for the Pine Tree Restaurant in Shelton, Washington.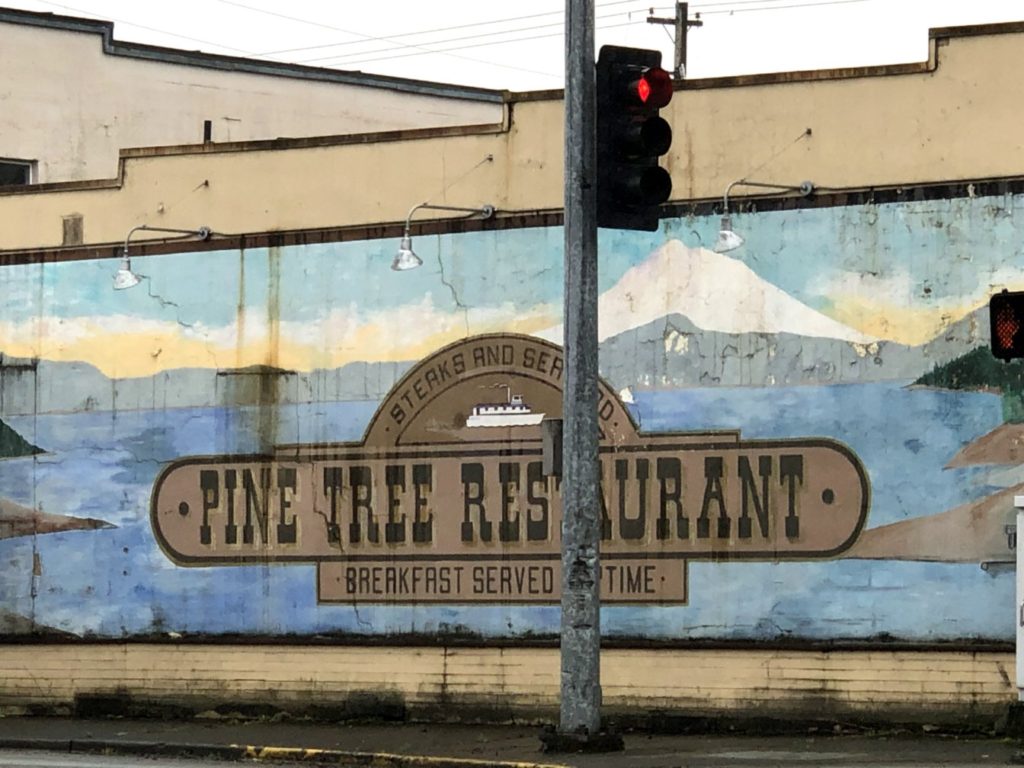 Painted Desert – Holbrook, Arizona
I noted above that we visited the Petrified Forest National Park on our return trip home.  There are two main visitor's centers for the park.  One is actually for both the Petrified Forest and the Painted Desert.  We visited both visitors centers and took a drive down the roads.  Here are a couple of Painted Desert (Chinle Formation) hills.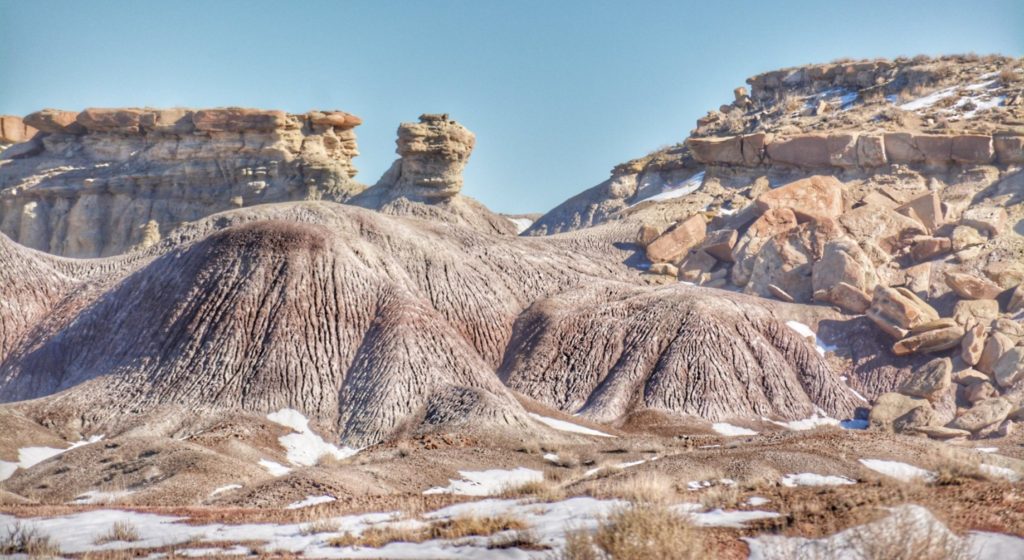 Philipsburg, Montana
Another delightful find for us was our stop in Philipsburg, Montana, an old mining town in the mountains on Montana Highway 1.  It used to be a silver and sapphire mining town.  Now, its a fun stop with some unique shops, including a wonderful large candy store.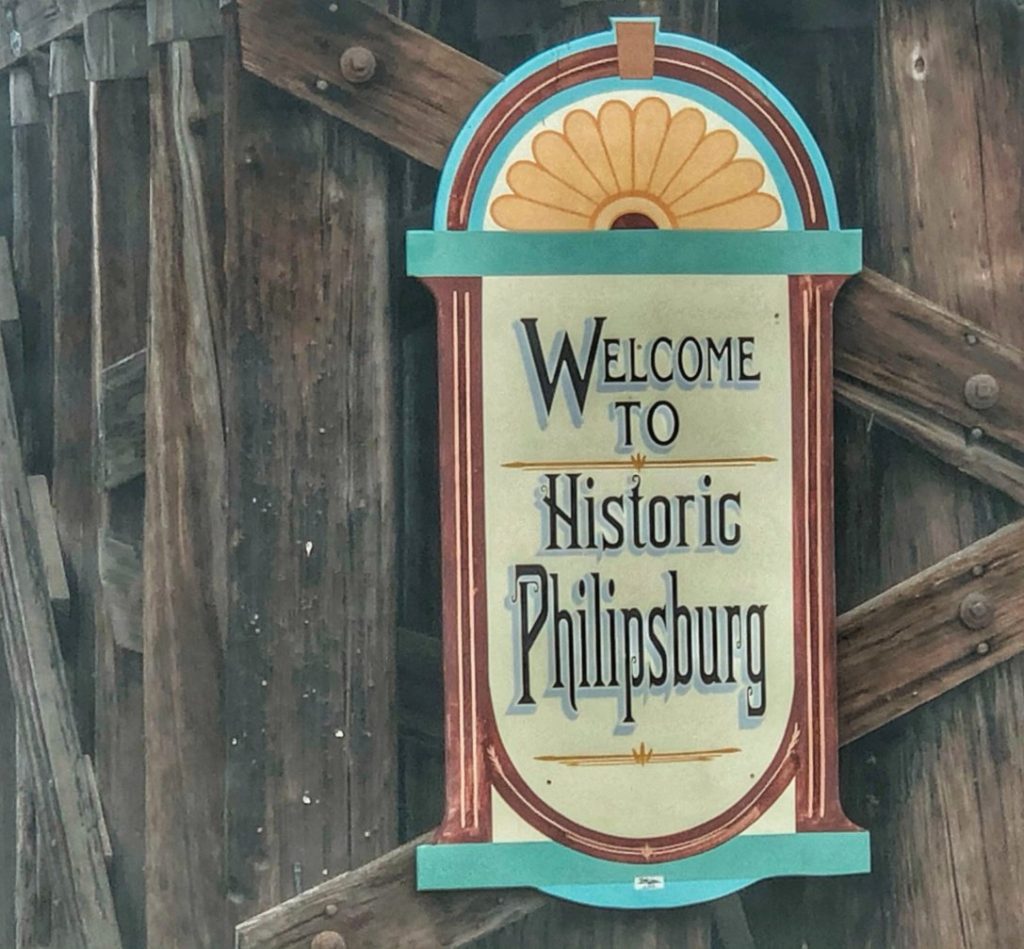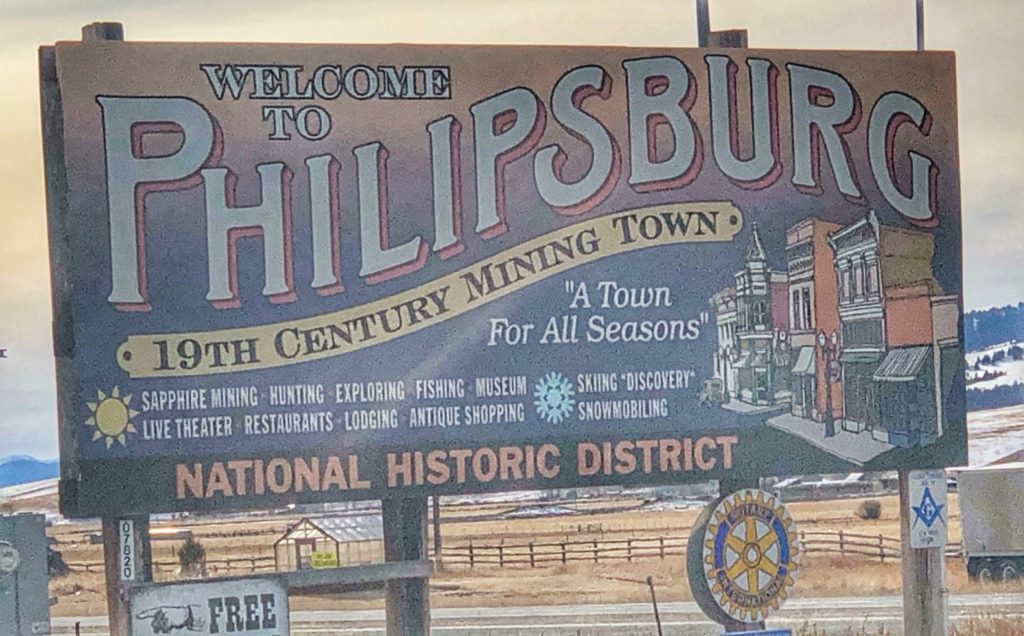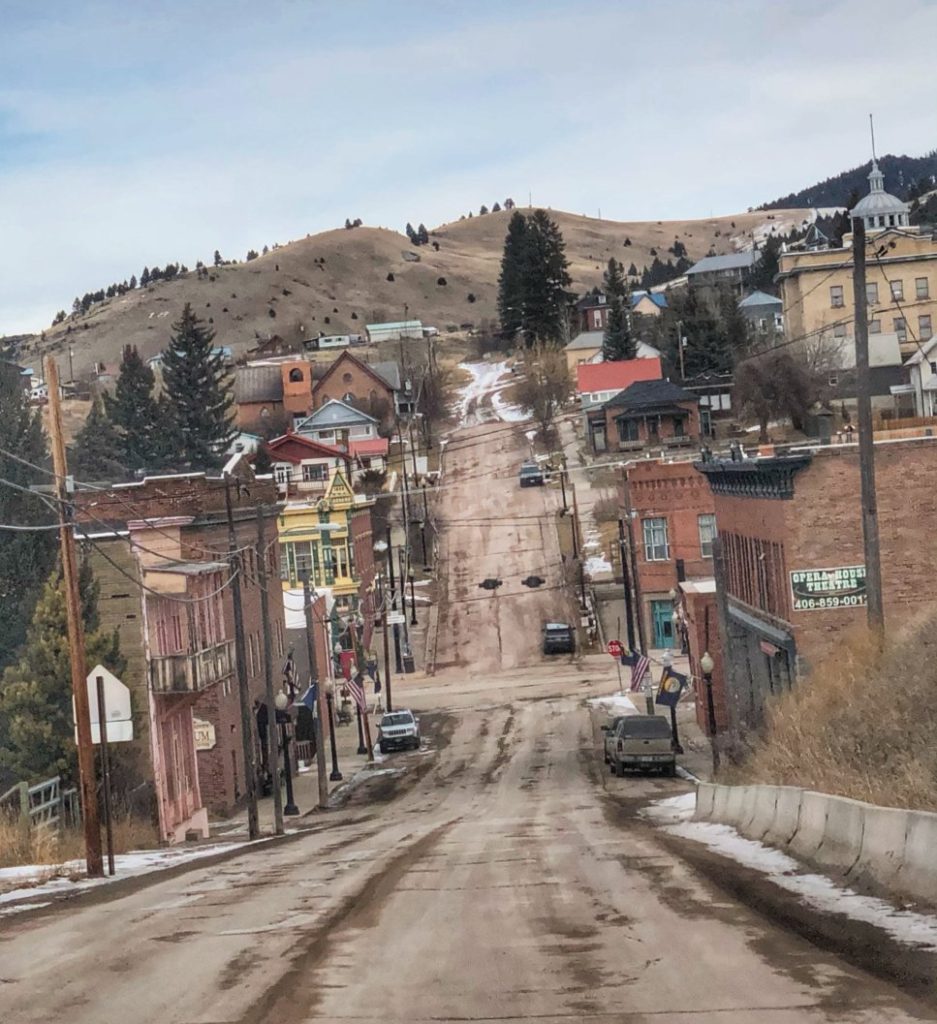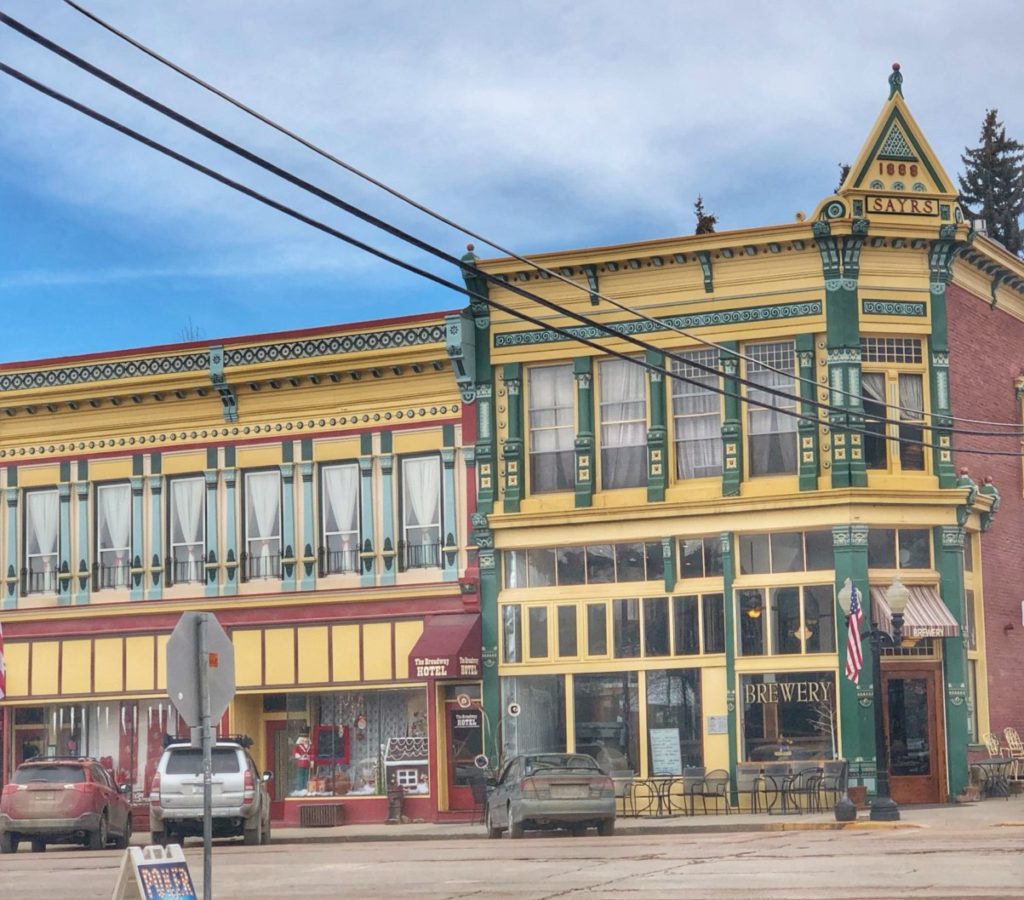 Pringle, South Dakota
Driving north from Alliance, Nebraska on our way to Wind Cave National Park on South Dakota Hwy 89, we came across the small town of Pringle, a stop for me because of the fun name (you know, like Pringles Potato Chips).  It was a welcome stop as we needed a restroom break and,  as it turned out, the place also provided a unique and quirky place for us as well.   The town, now almost a ghost town, was named for cattleman W.H. Pringle.  It was originally a stage stop on the Sudney-Custer Trail which was a stage coach route from Nebraska to Cheyenne.
This day we discovered that it is also home to a unique bicycle sculpture, claimed to be the largest bicycle sculpture in the world.  I have no idea who made this sculpture.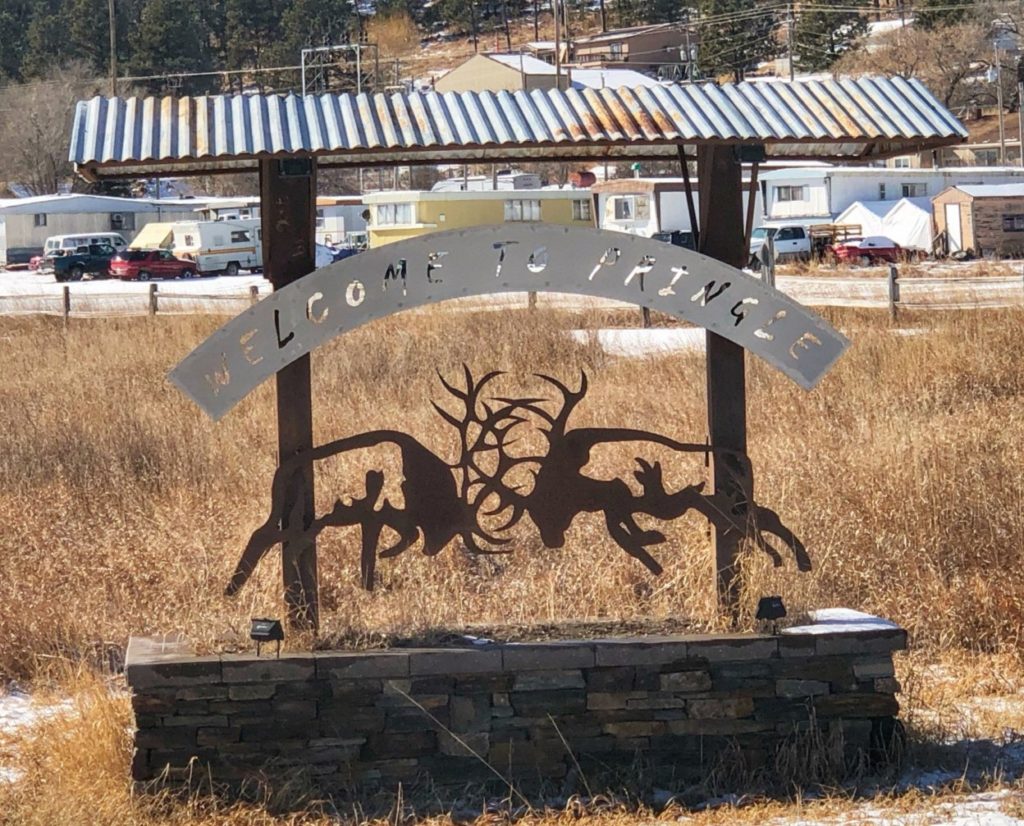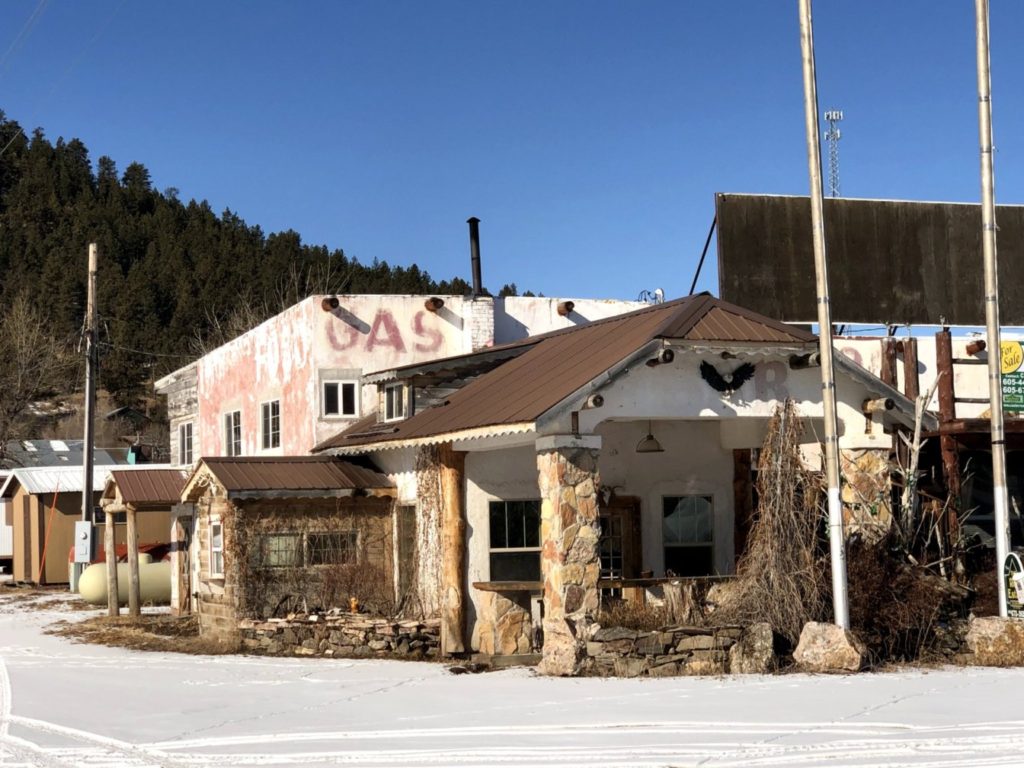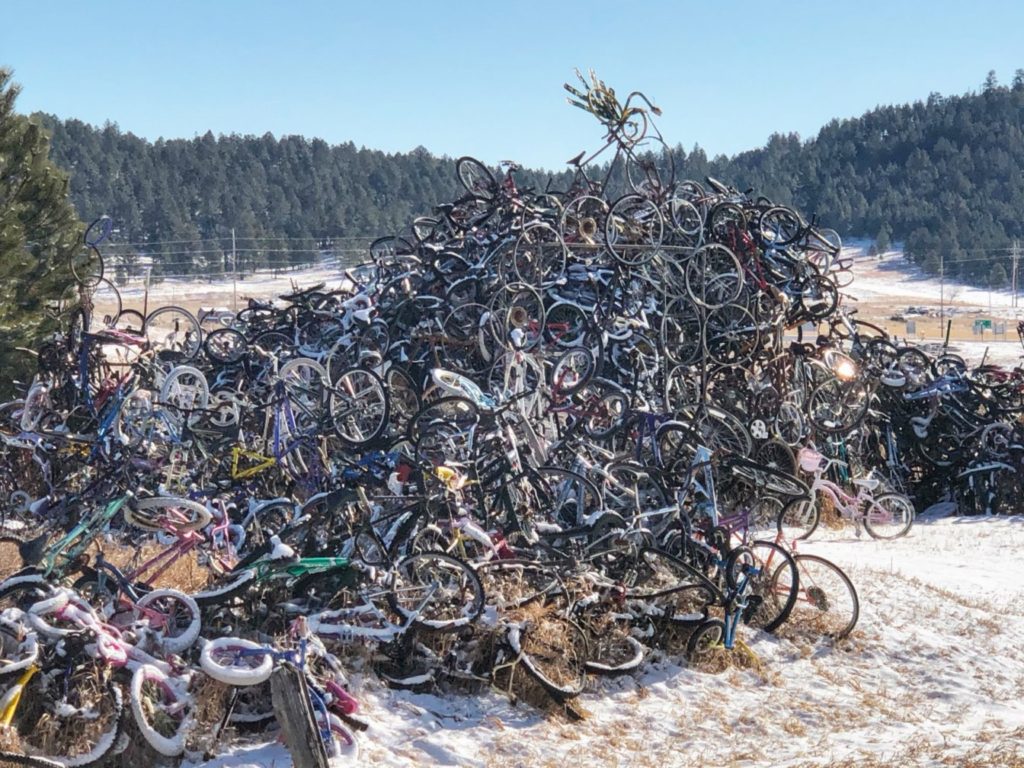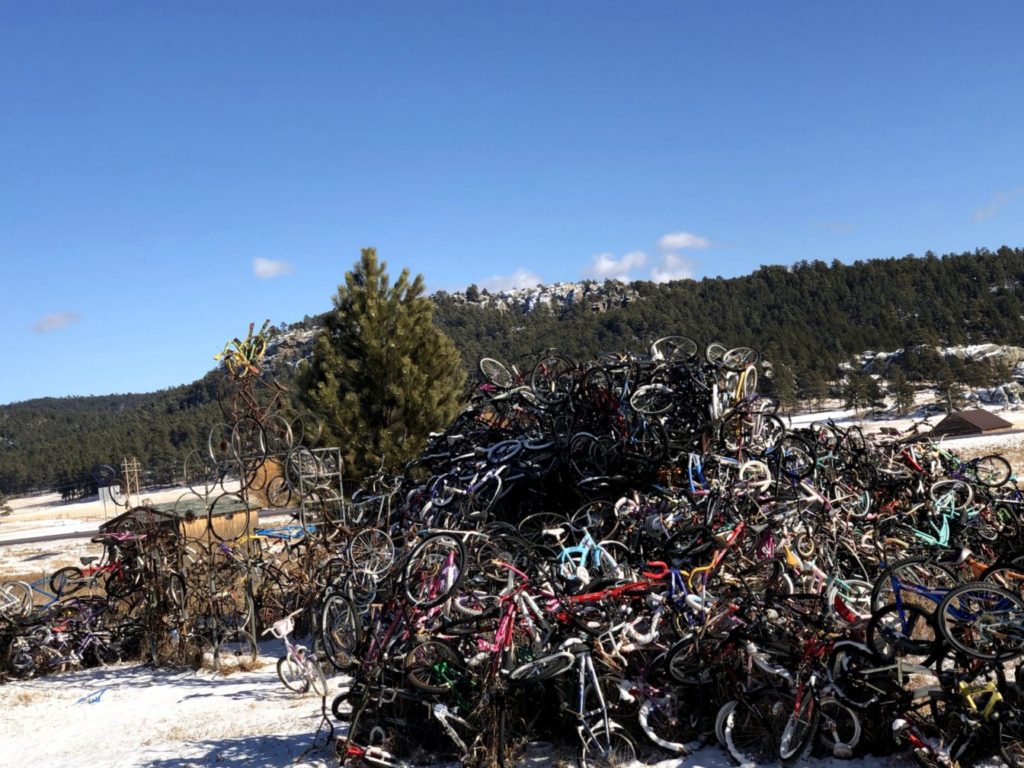 Pop's Greasy Spoon sign – Texico, New Mexico
I am always a sucked for unique signs. On our drive through Texico, New Mexico, I saw this sign for Pop's Greasy Spoon.   I have no idea if there is a real place.  An internet search shows this sign popping up all over the place.  There was a food truck in Harrisonburg, Virginia that uses the logo and name.  But not sure if it is the origin.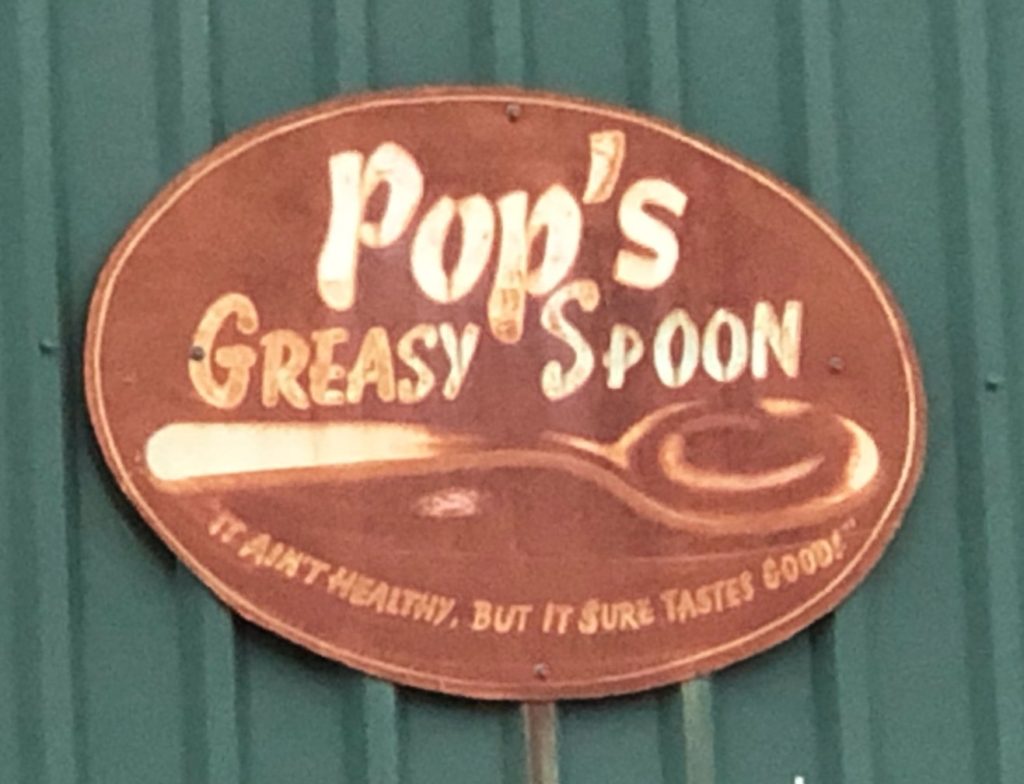 Petrified Wood Building – Matador, Texas
Matador, Texas is a unique small town with a flavor of its own.  In the 1930s a guy named Luther Bedford "Bob" Robertson built a service station.  He later added an oil derrick and a cafe, which was built of stone and petrified wood. Known as "Bob's Oil Well," it became well known for people driving on US Highway 70 or Texas Highway 70.   After Robertson died in 1947, the place fell into disrepair.  Though closed now, the cafe still stands as a monument to yesteryear in the Texas Panhandle.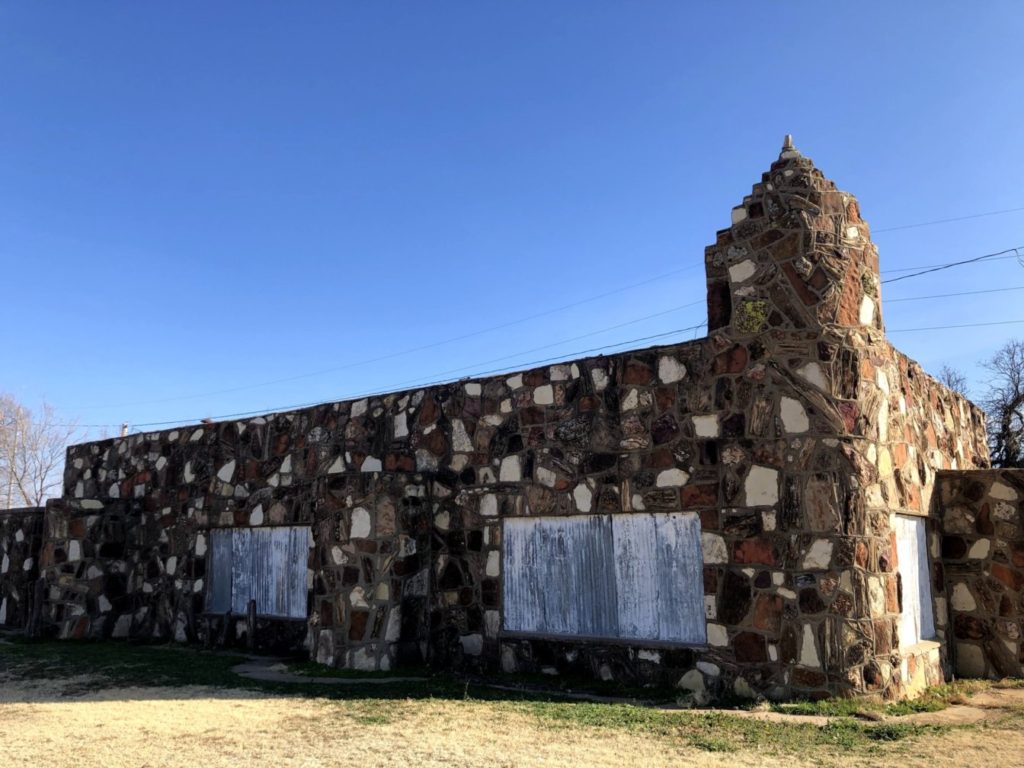 Public Transport – San Francisco, California
Go to San Francisco and you'll see all sorts of old-fashioned vintage streetcars.  The San Francisco Municipal Railway has collected these vintage streetcars from all over and currently have over 20 of them.  Learn more about them on the Market Street Railway website. The one pictured below was originally from Kansas City.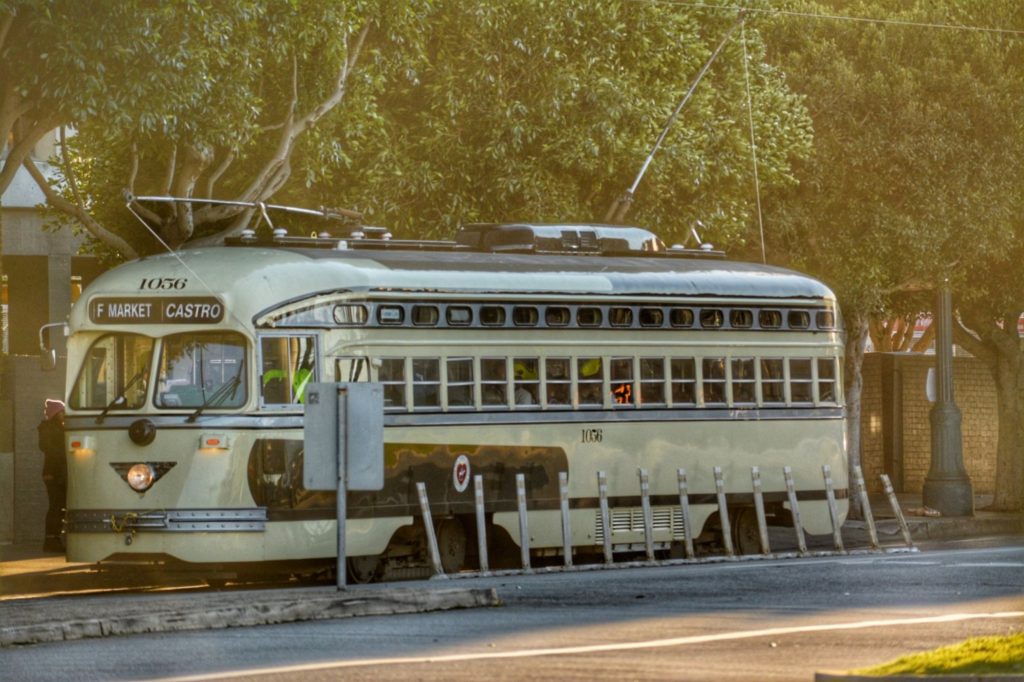 Port of Port Orford – Port Orford, Oregon
After visiting with some friends in Langlois, Oregon, we were told by them to take a drive up the hill to Port Orford to see a splendid view of the Pacific Ocean (see pics of that a but further down in this post.)  It turns out that Port Orford is a small community in the natural harbor of Port Orford Bay.  We didn't drive into the town, but I did catch the sign.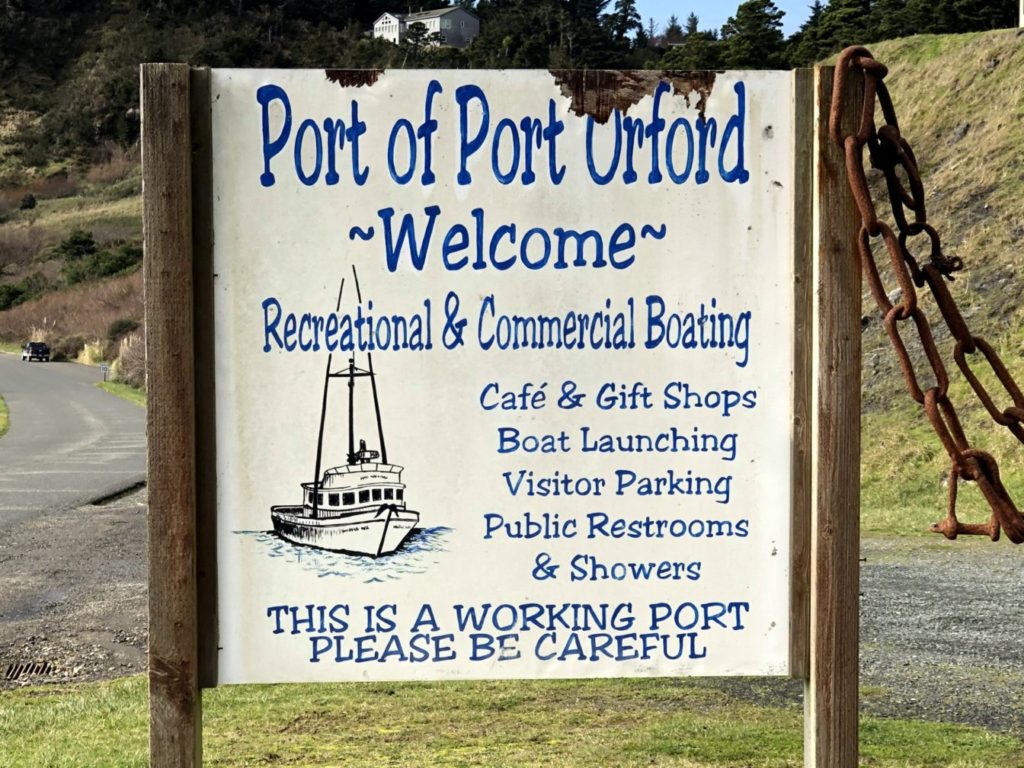 Pecos Theatre – Santa Rosa, New Mexico
Santa Rosa is one of those vintage Route 66 towns in New Mexico.  It is chock full of old neon signs and is home to the Pecos Theatre, which was originally opened in 1917 as the El Paso Tiempo Theatre.  When originally opened in it had 350 seats, but was retrofitted in 2019 with 126 leather chairs with retractable armrests and Dolby sound. The sign is classic.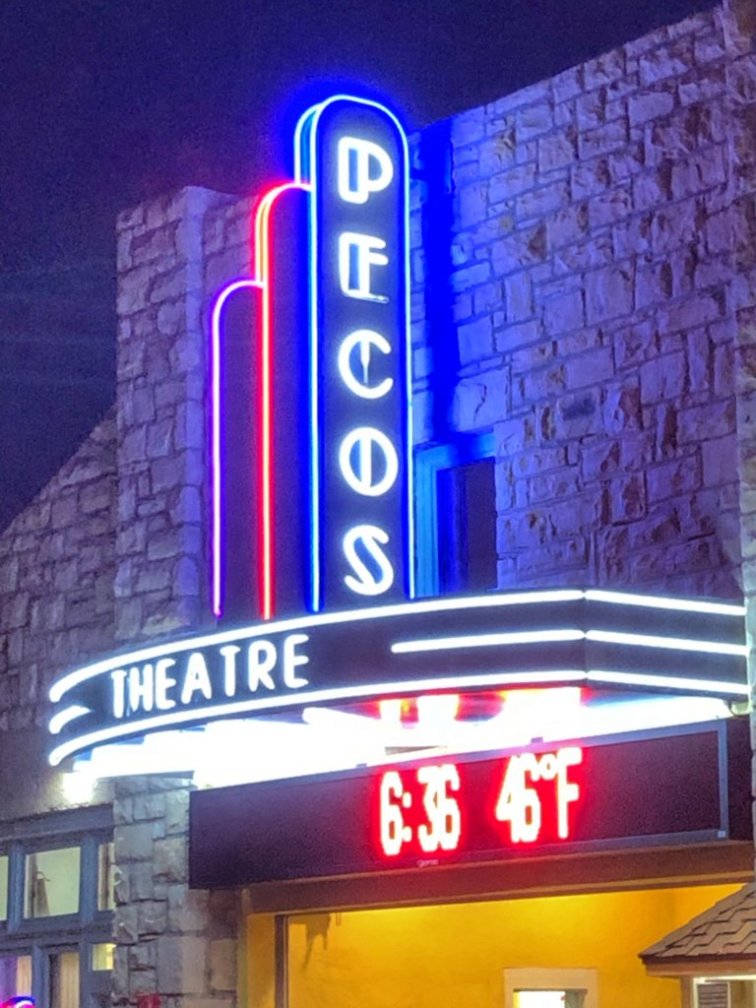 Paul Bunyan at Trees of Mystery – Klamath, California
I like to consider myself an expert on quirky and offbeat roadside attractions, but, on this road trip I learned of many new attractions.  Though I knew about the Trees of Mystery attraction in the Redwood National and State Parks, I DID NOT know that there was a huge Paul Bunyan there.  So, much to my delight, as we drove by, we came across Paul and his pal Babe the Blue Ox and it was a MUST STOP for me.
I have been to many of the famous Paul Bunyans around the country, but this one is a biggie.  He stands 49 feet 2 inches tall and weighs 30,000 pounds.  His boots alone are ten feet tall!!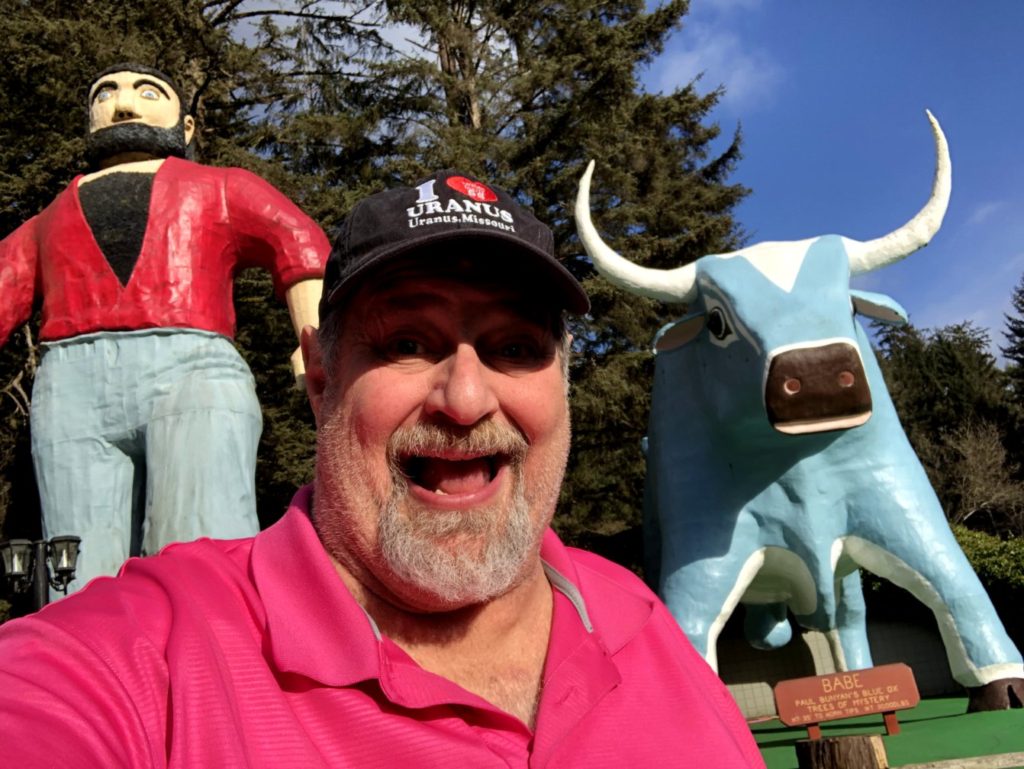 Plovers – Long Beach, Washington
We arrived in Long Beach, Washington on February 7.  The main objective was to see the Long Beach Arch Sign (see my L Stories post).  What I didn't expect to see was the huge flock of plovers, a fairly well known wading bird.  I am by no means an expert on shore birds, but I believe that these are Lesser Sand Plovers.  It was fun to watch them.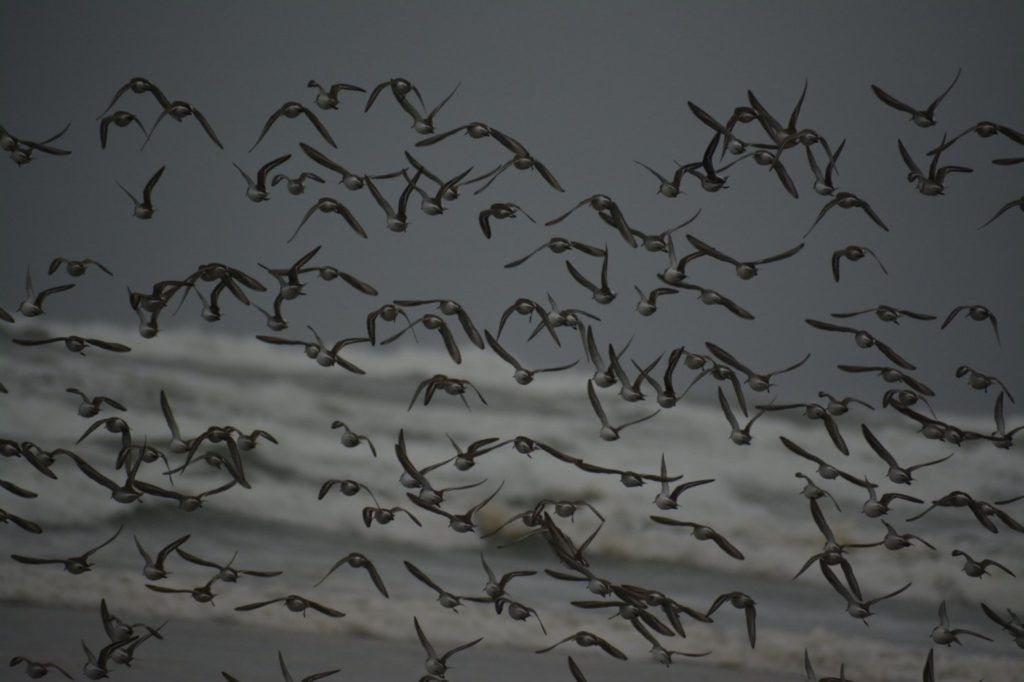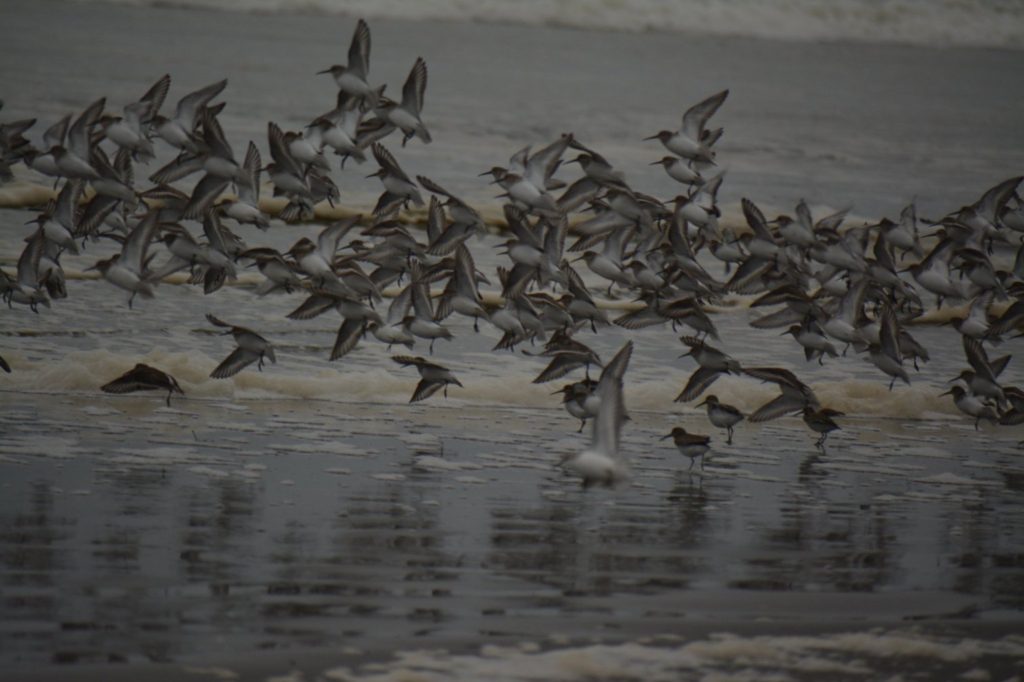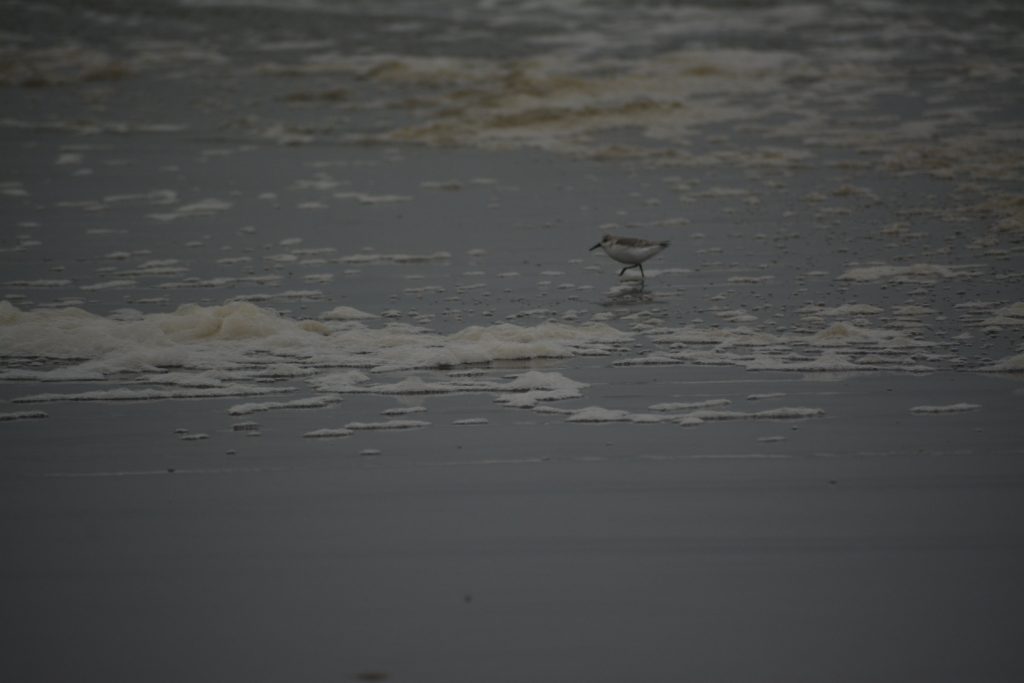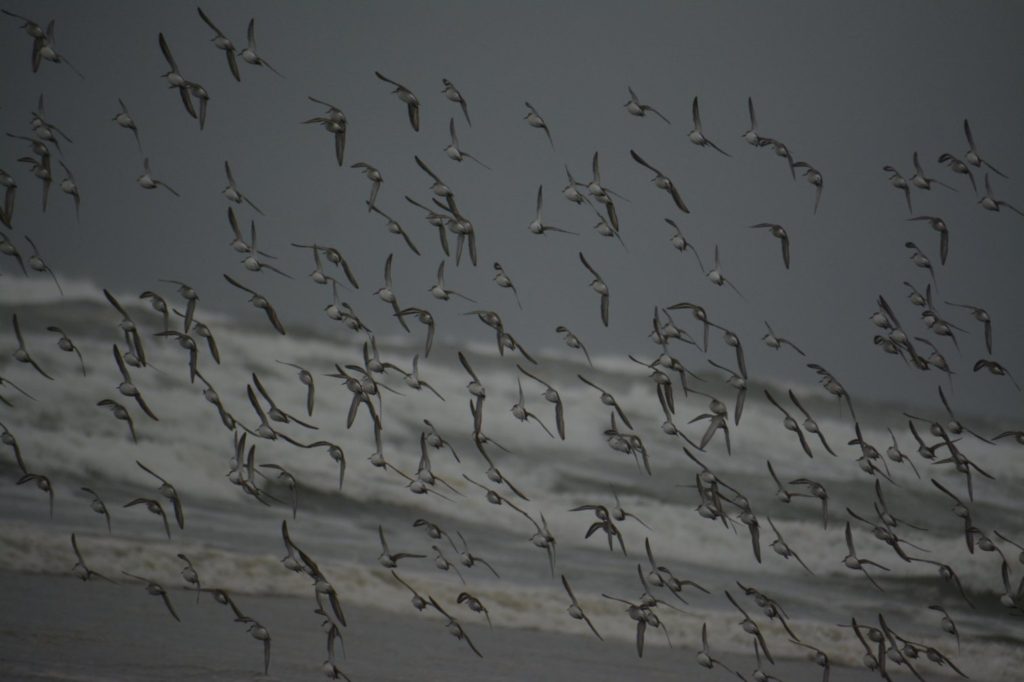 Peter Iredale Shipwreck – Hammond, Oregon
My daughter Marissa had this stop added to our itinerary as a must see place.  So, we made sure to map our trip to Oregon's Fort Steven's State Park to see this unique attraction.
The ship Peter Iredale ran aground near Fort Stevens in October 1906.  It was a four-masted steel bark built in Mayport, England in 1890.   After a strong wind blew the ship onto Clatsop Beach, snapping her three masts, the ship was destroyed and had to be abandoned.  Historical records indicate that there were no serious injuries to the crew.
Over 100 years have passed and it still sits on the shores as a look back at history and a place for photos.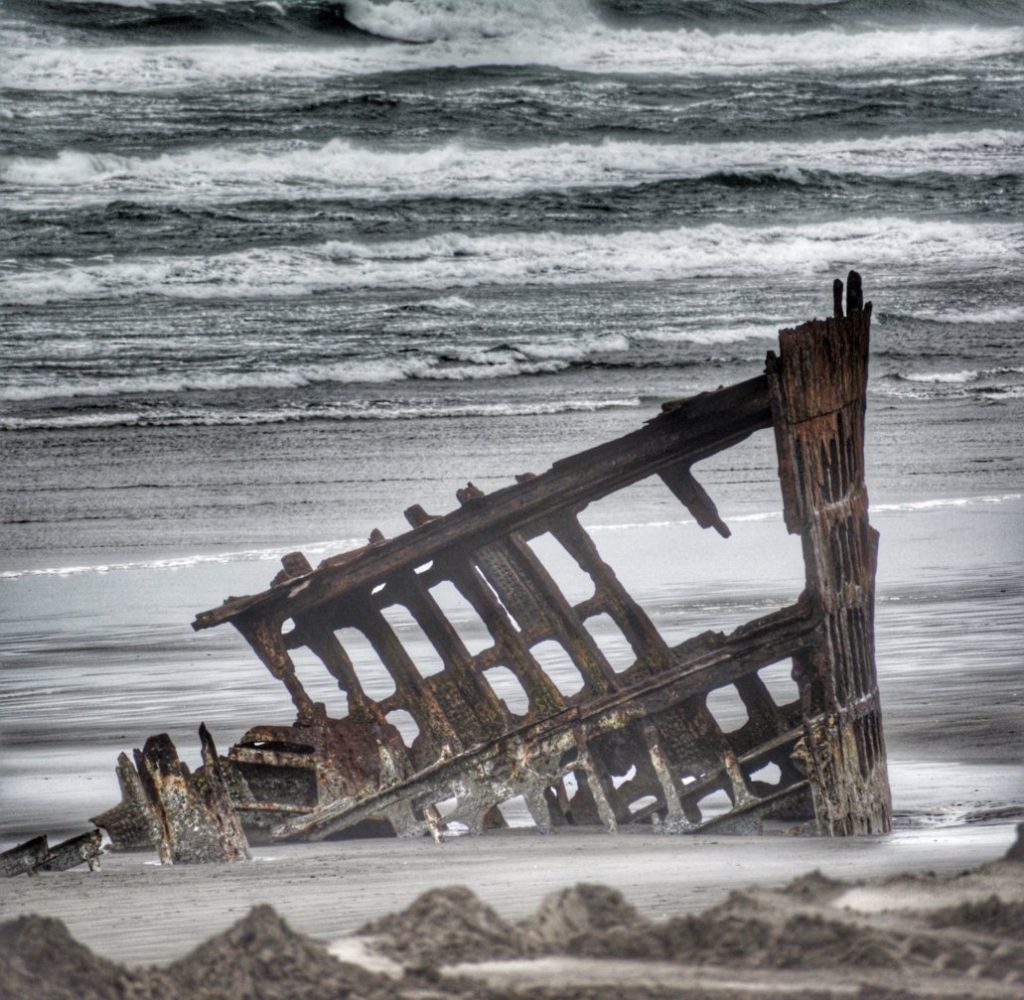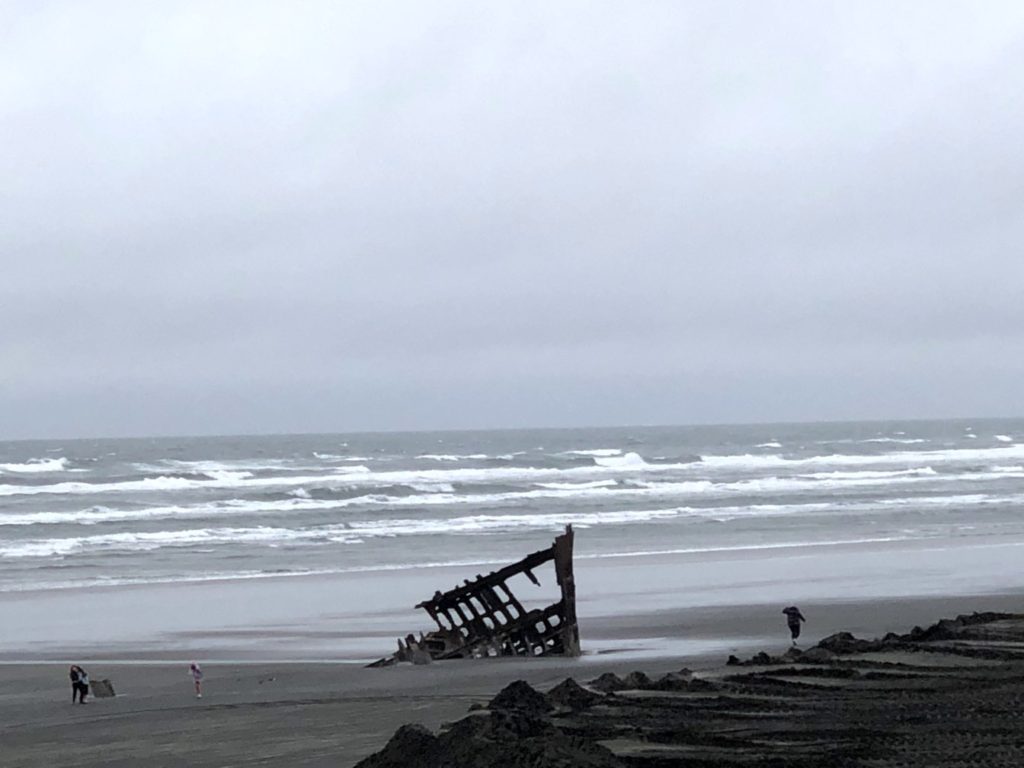 Psycho Donuts – Campbell, California
On our way south to California's Highway 1 and Big Sur, we stopped in Cambpell, California to visit some old friend's of mine.  They recommended we  meet at Psycho Donuts to get a treat.  Always a fan of unique donut shops, we made the morning trek over there.  I must note that I have been to other famous Quirky Donut Shops such as Voodoo Doughnut (in Portland and Eugene, Oregon and Austin, Texas) and Hurts Donut (in Frisco, Texas and Katy, Texas).  And, though Psycho Donuts only has two California locations, it still has the same kind of fun-themed donuts and a fun-themed shop.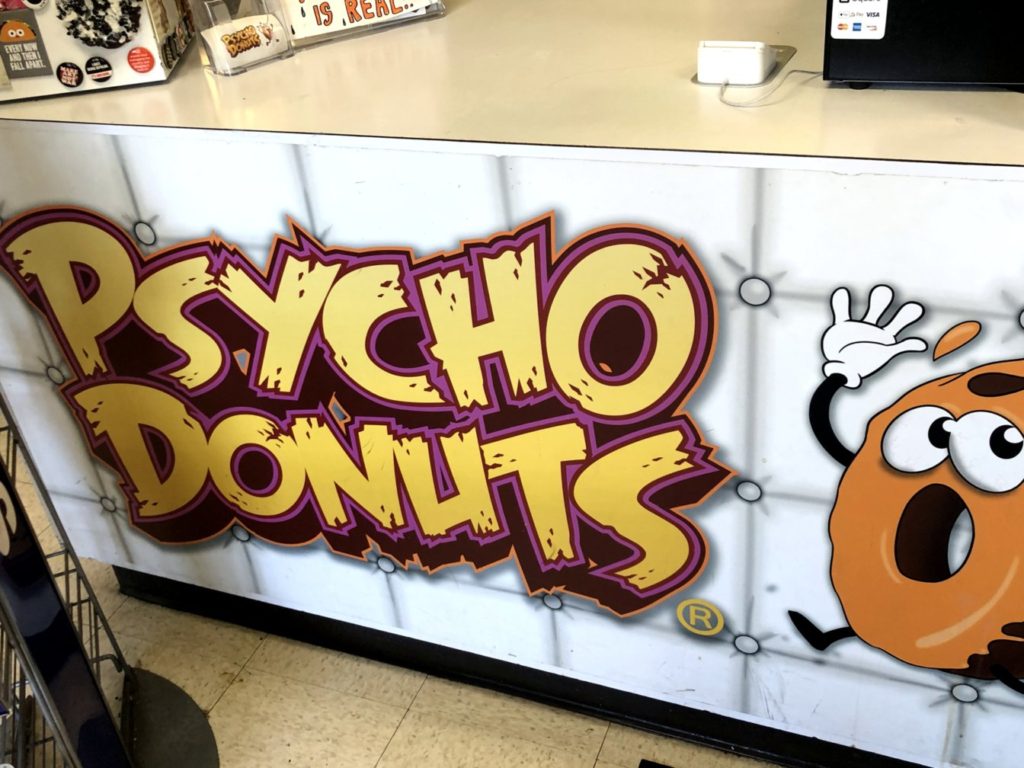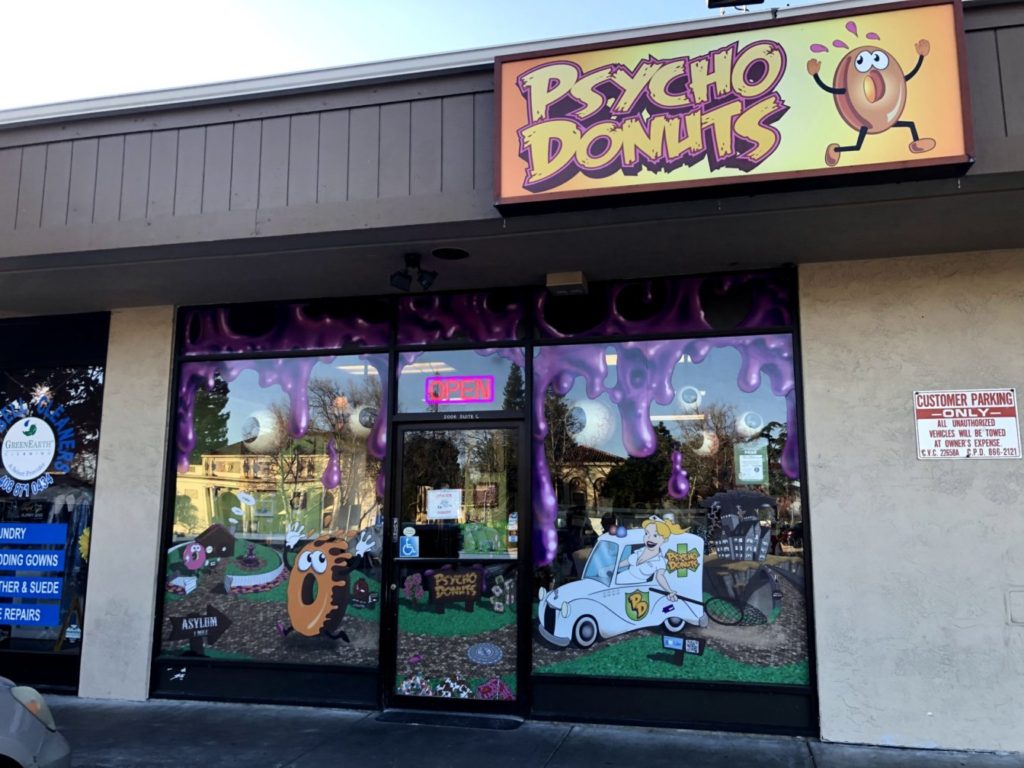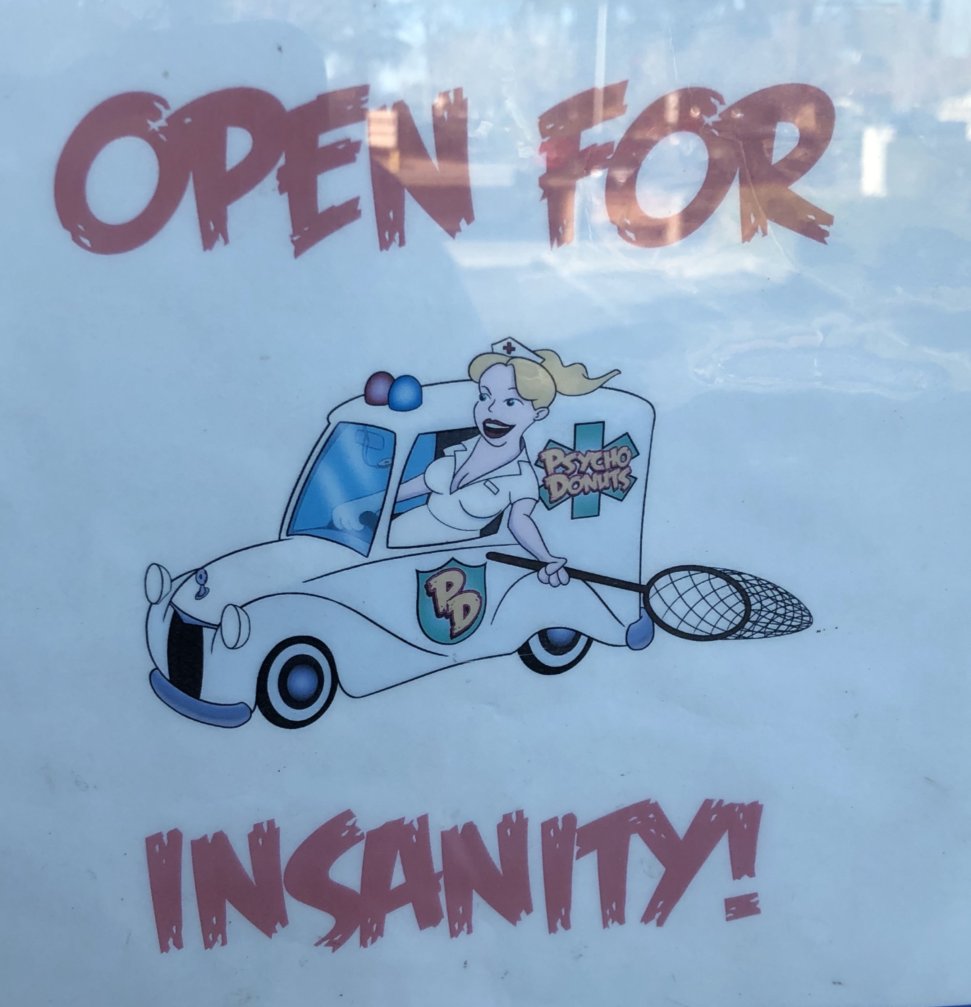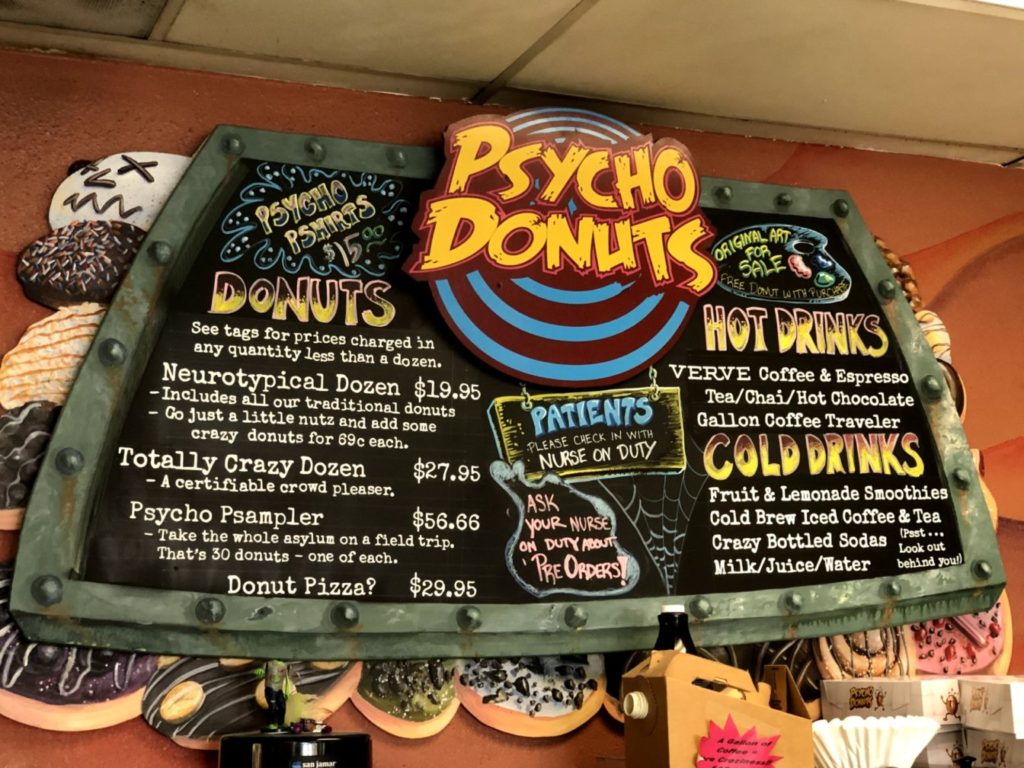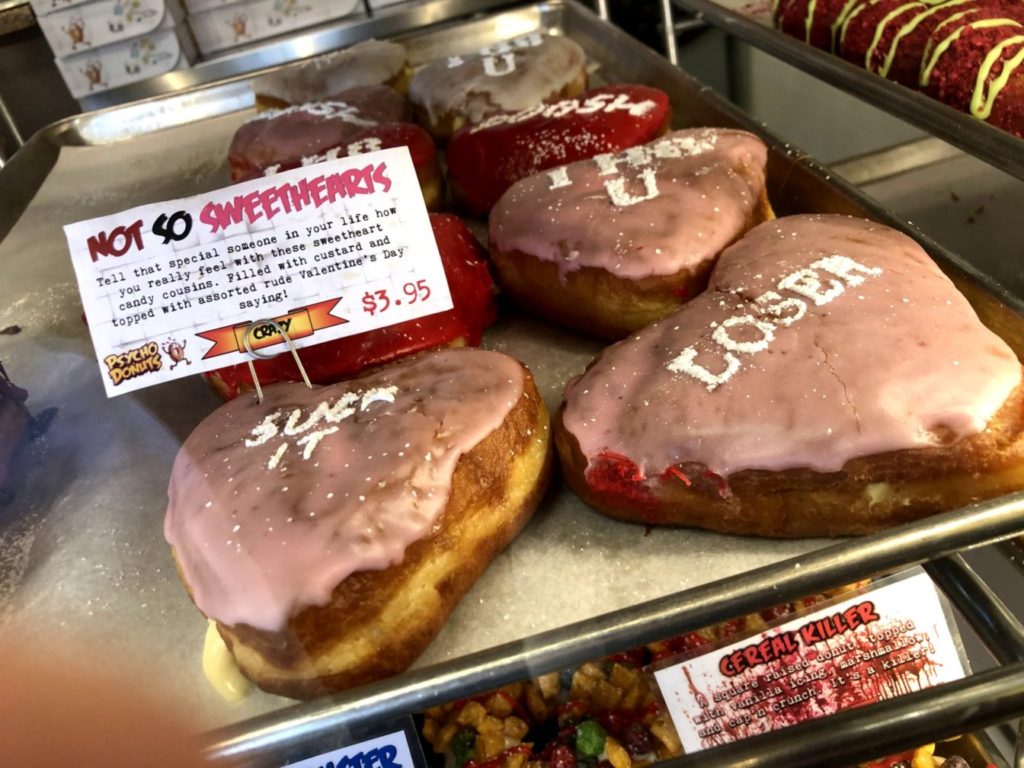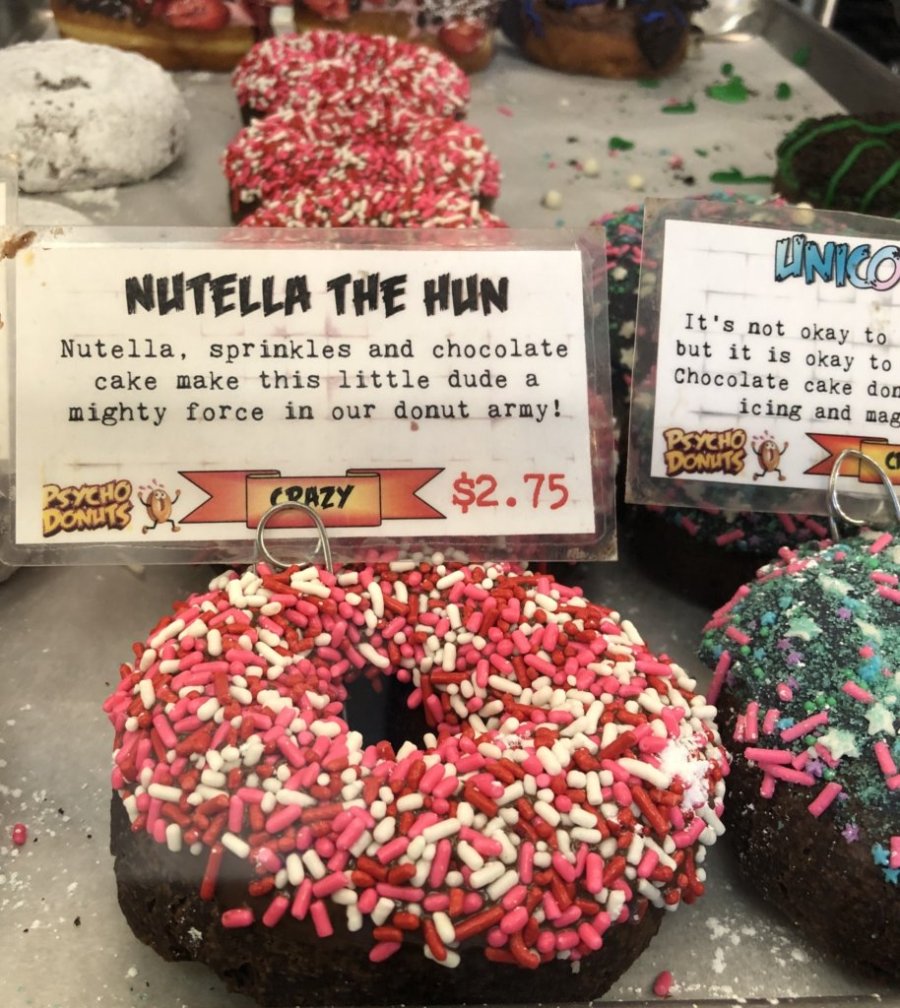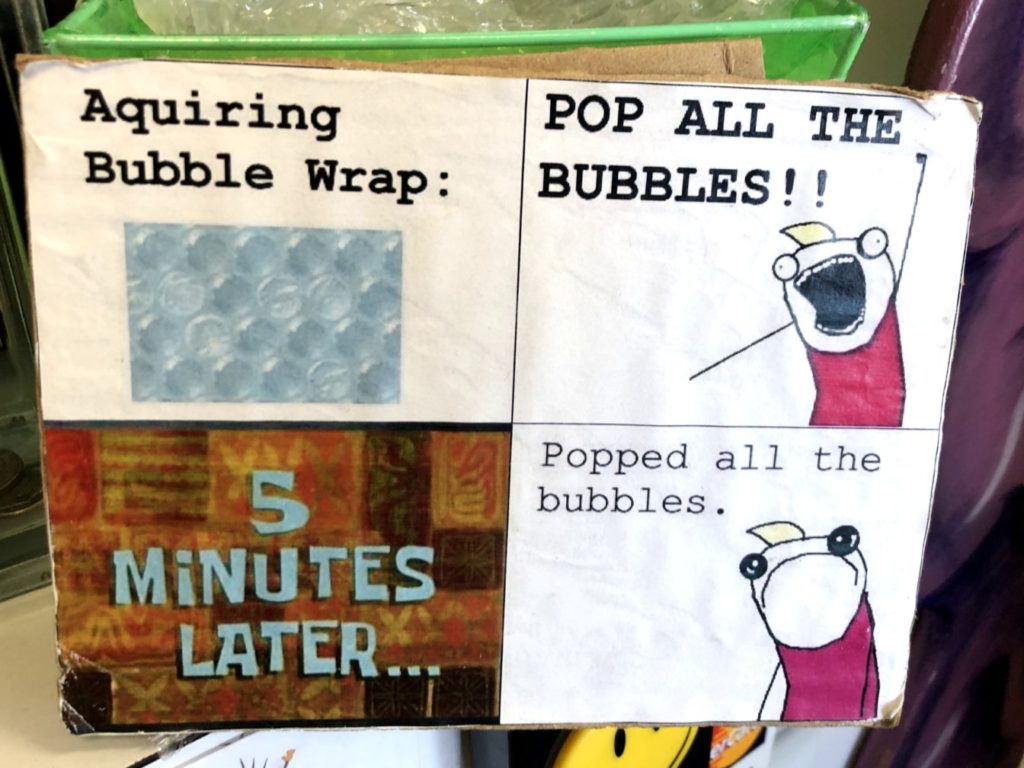 Pacific Coast scenes – US 101 / CA Hwy 1 – Pacific Coast Highway
One of the most anticipated parts of our epic 8154 mile road trip was being able to take the Pacific Coast Highway from Washington to south-central California along U.S. Highway 101 to Santa Cruz and then California Highway 1 from Santa Cruz thru Big Sur and then on to Cambria.  What a wonderful trip along the coast with overnight stops in North Bend, Oregon; Eureka, California; San Jose, California and then Cambria, California.  Following are a few scenes from that portion of our road trip.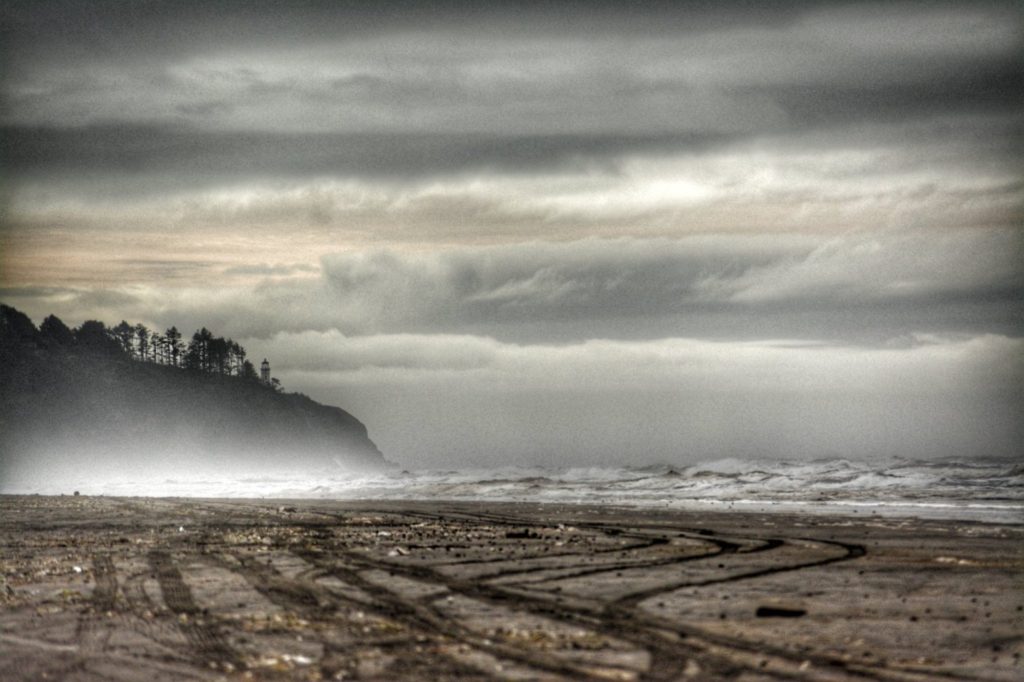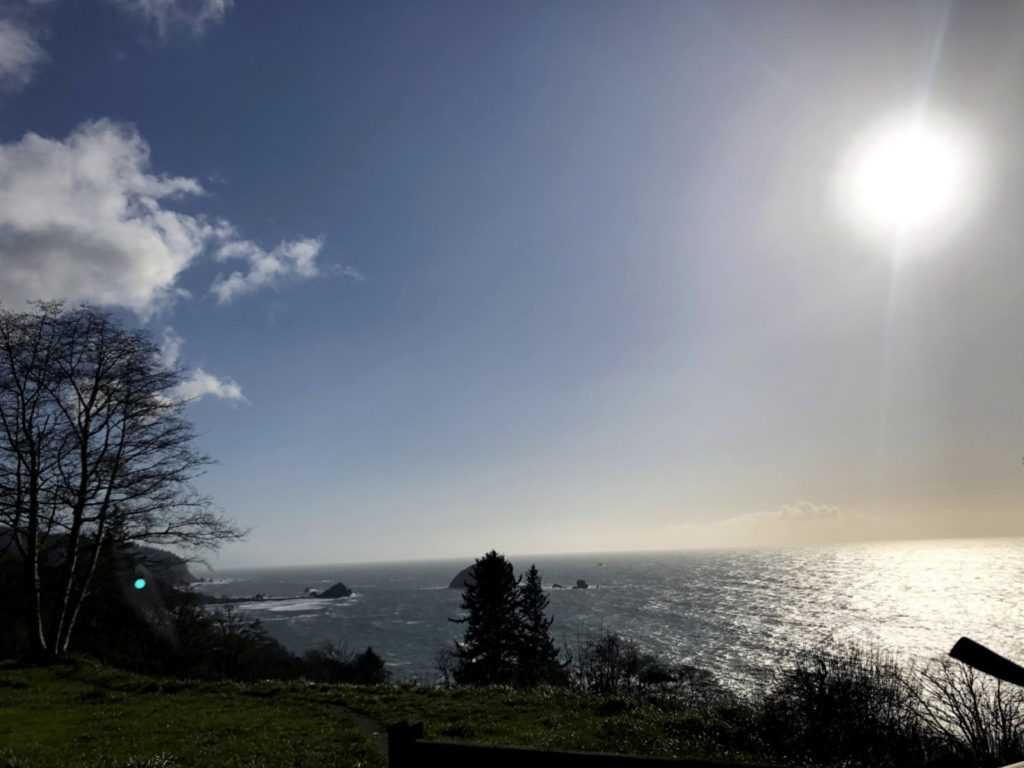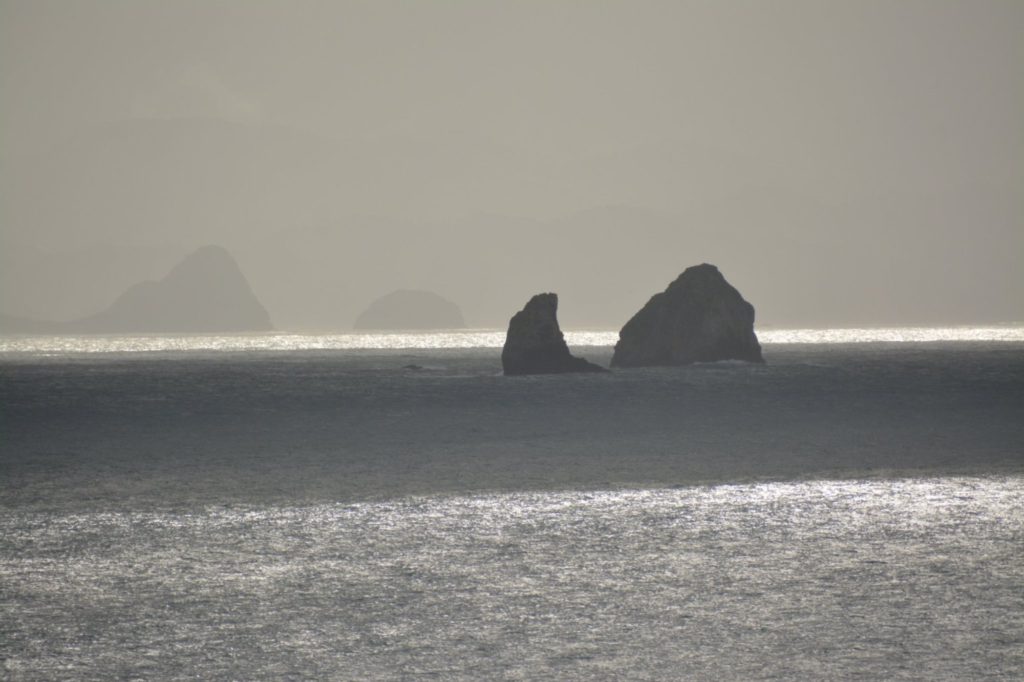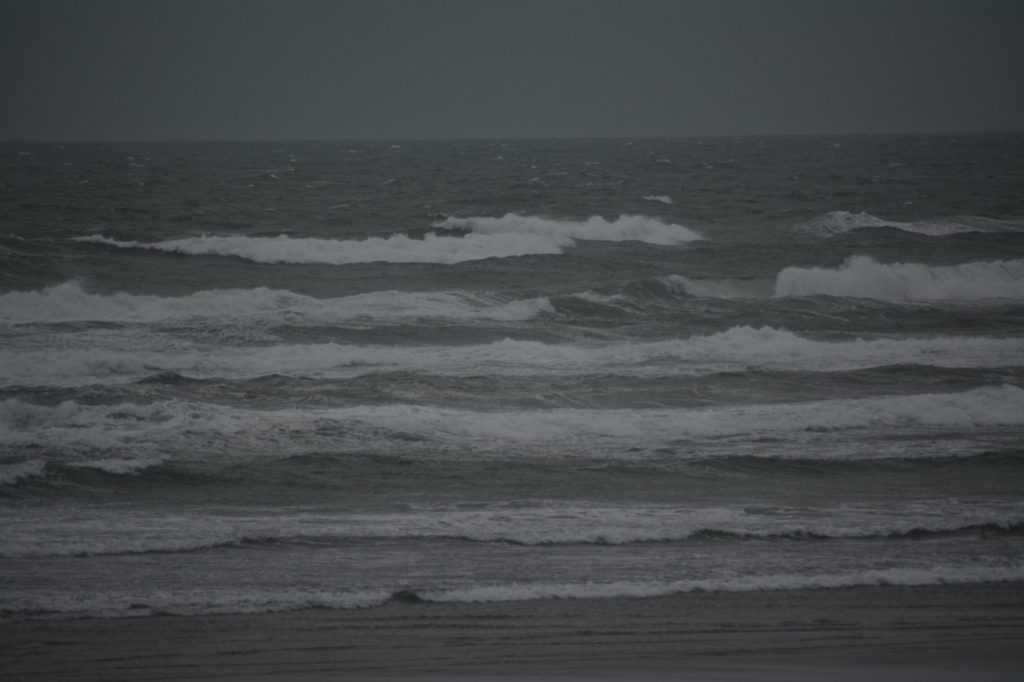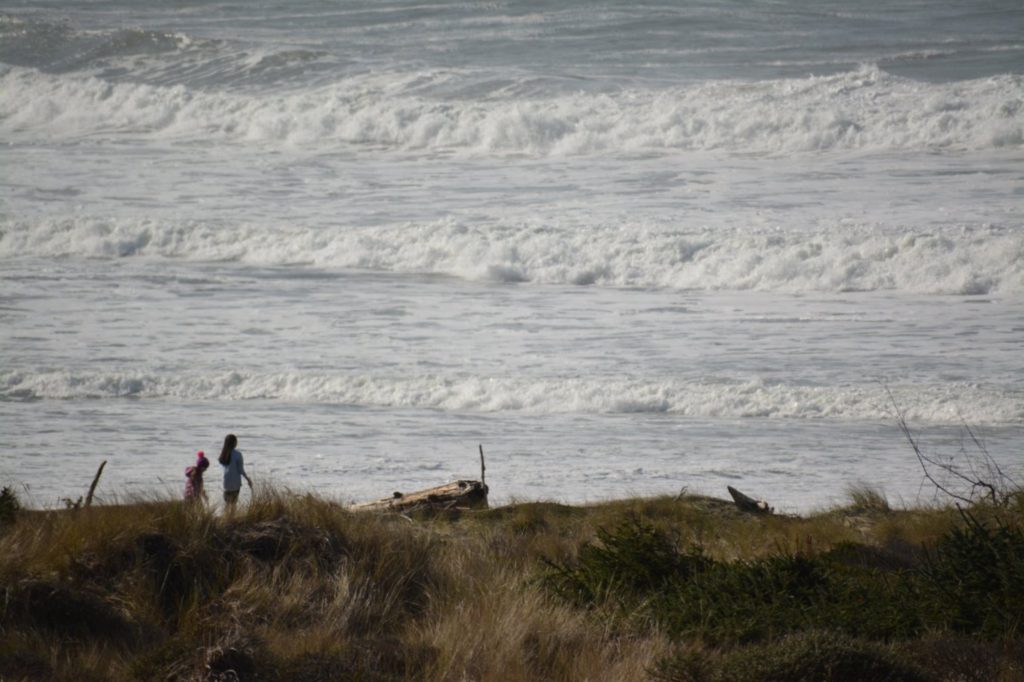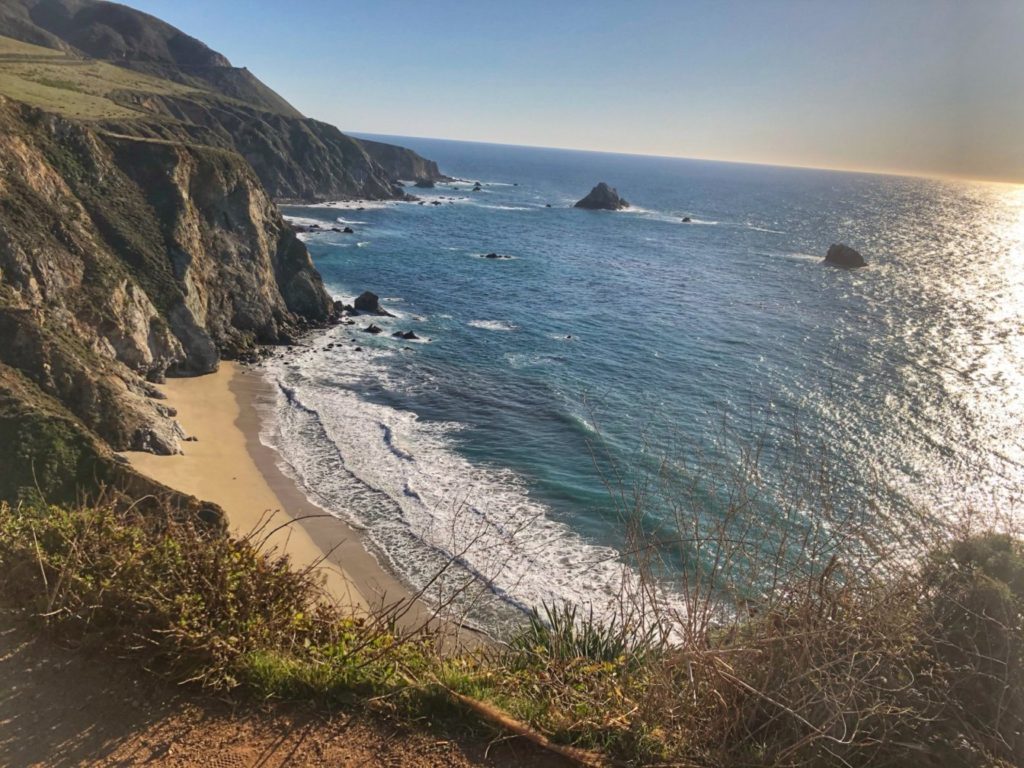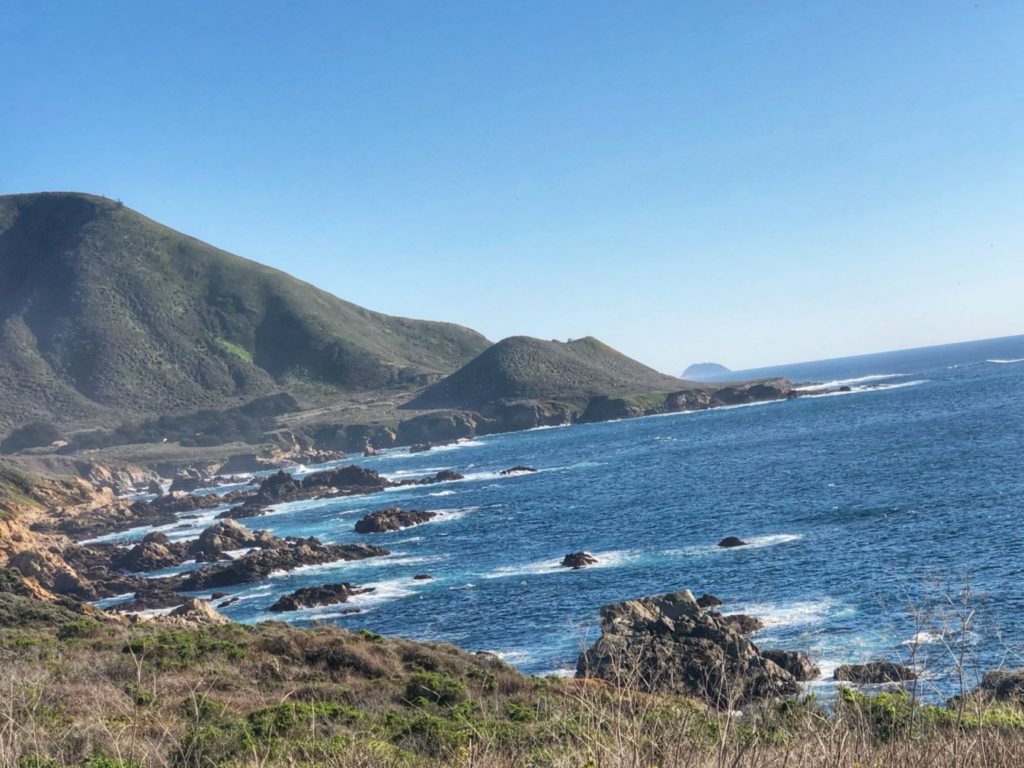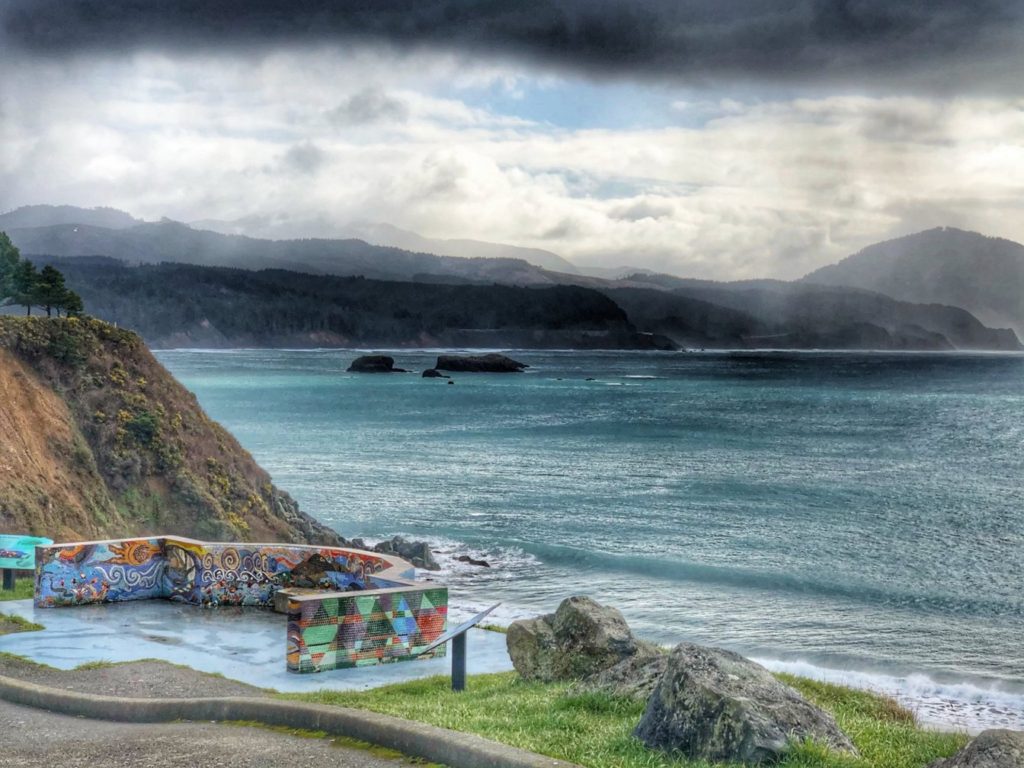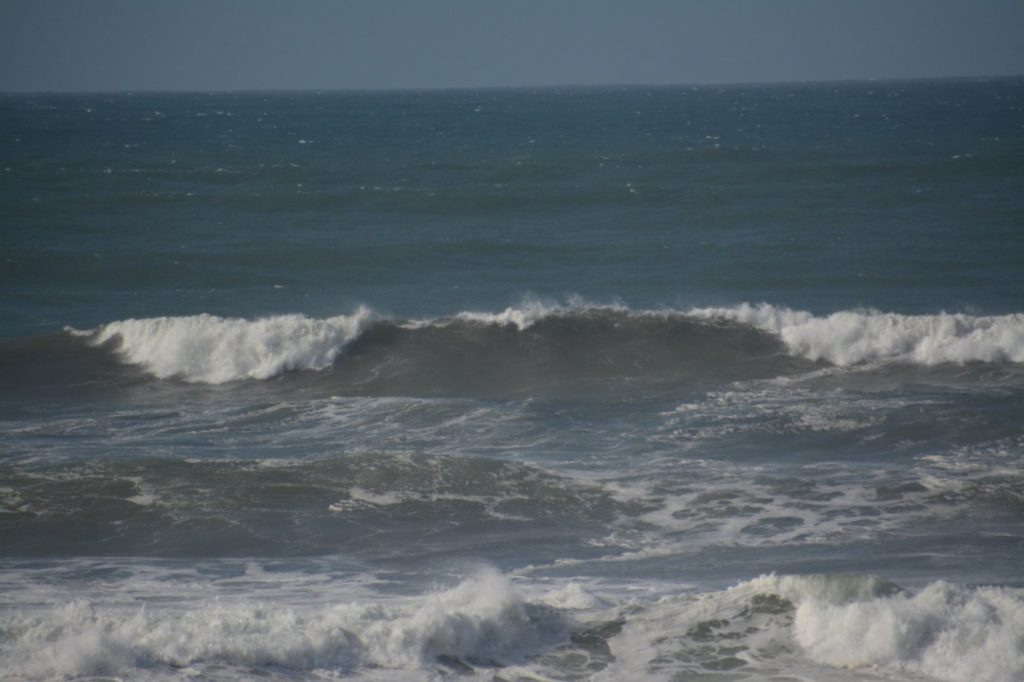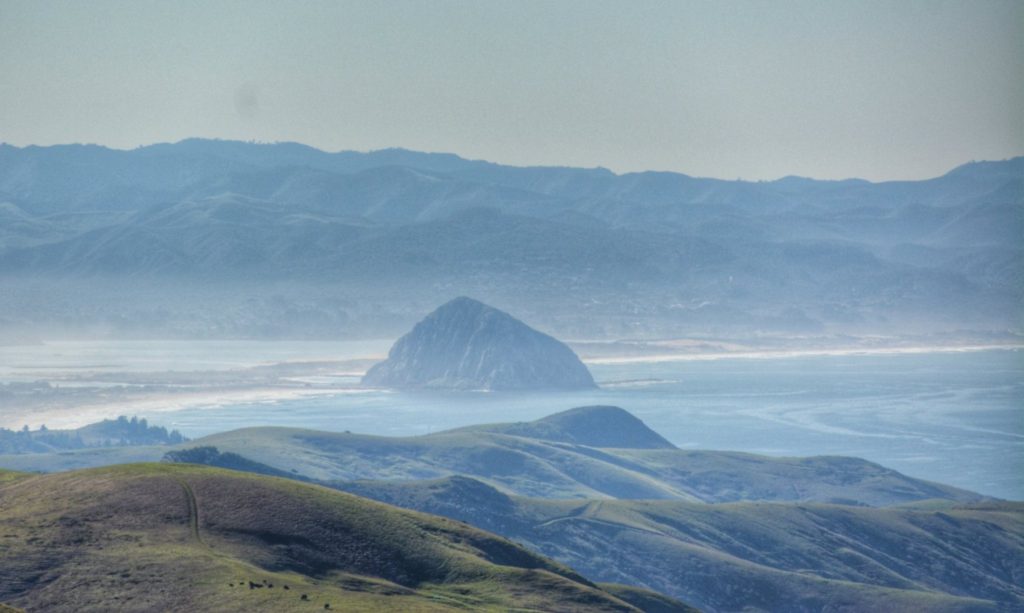 Paducah, Texas
And then for the Kentucky connection.  Paducah, Texas, which is located south of the Texas Panhandle, was apparently named after Paducah, Kentucky by a Kentucky transplant named R. Potts, who settled in the area around 1850. He promised to give settlers land if they would vote to name the town Paducah.  In 1892 Texas' Cottle County was organized and the town of Paducah became the county seat.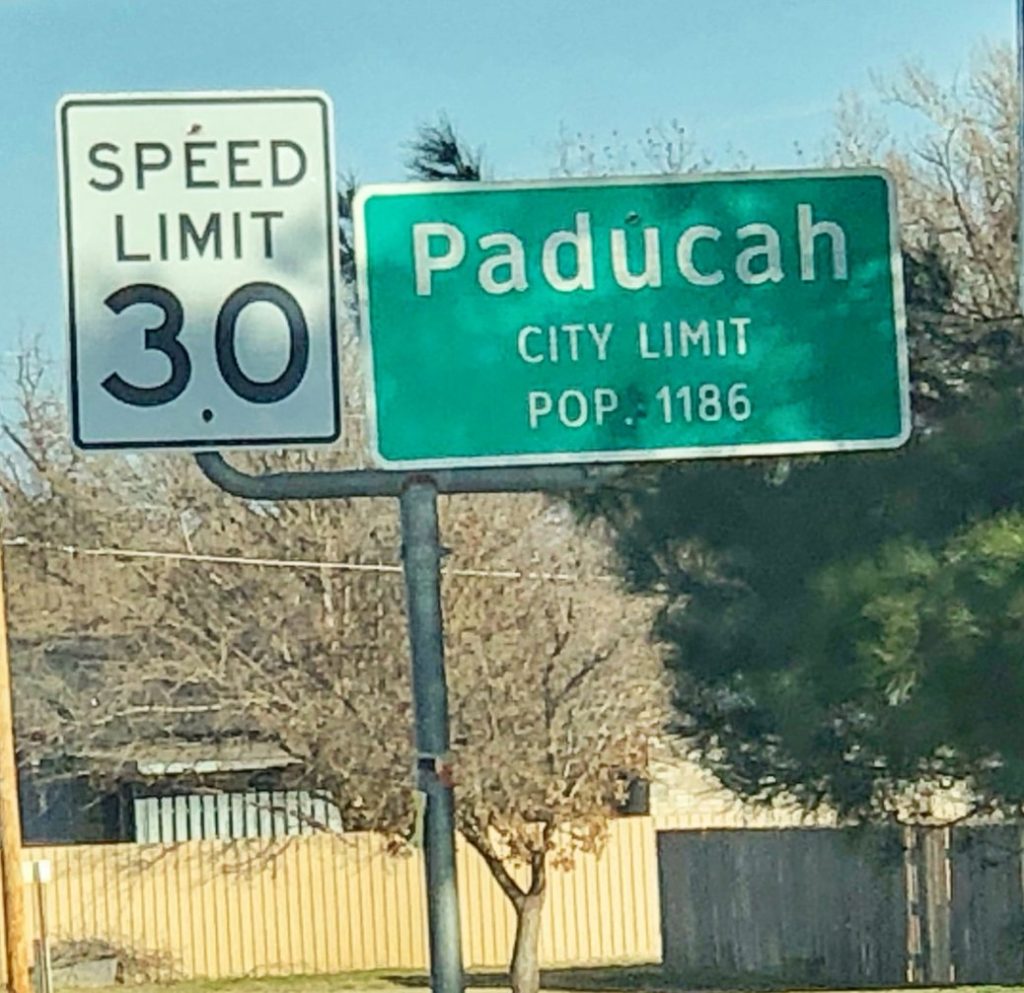 WATCH FOR MY NEW BOOK "8154" — COMING SOON TO AMAZON
I am currently working on my FOURTH book, titled "8154" to represent the mileage of my epic road trip with family.  You can visit my Amazon Author Page to see my other books at https://amzn.to/3azY36l