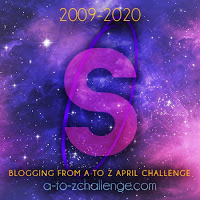 In early 2020 I traveled across the country with  the course of three weeks.  My A to Z posts this year will have the "8154" theme, which will also be the title of my forthcoming new book that will document the epic road trip.  Each entry will highlight a few stories with photos based on the alphabet and not the order of the trip.  I hope you will enjoy this bouncy ride across the back roads of America.  Please enjoy the S Stories. (all photography by David "Sumoflam" Kravetz)
Please note that this one is a fairly lengthy post. So, Enjoy the Read and Enjoy the Ride!
Sesame Street – Seabeck, Washington
While driving through Seabeck, Washington we came upon Sesame Street.  So now I can tell you how to get to Sesame Street!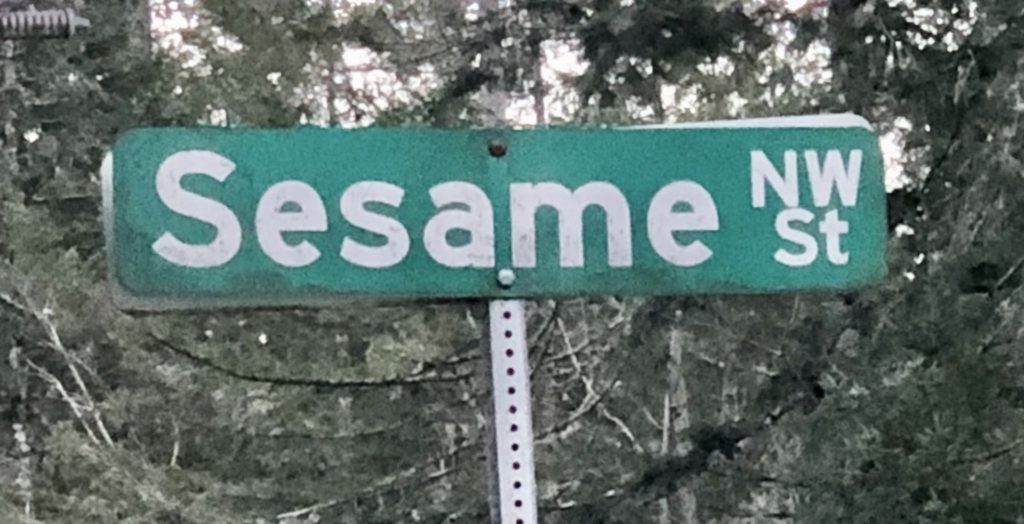 Santa Cruz Surfing Museum – Santa Cruz, California
Had a nice visit in Santa Cruz to see the beautiful ocean views.  Came upon the Santa Cruz Surfing Museum, which was closed.  The building also has a nice lighthouse on top – the Mark Abbott Memorial Lighthouse.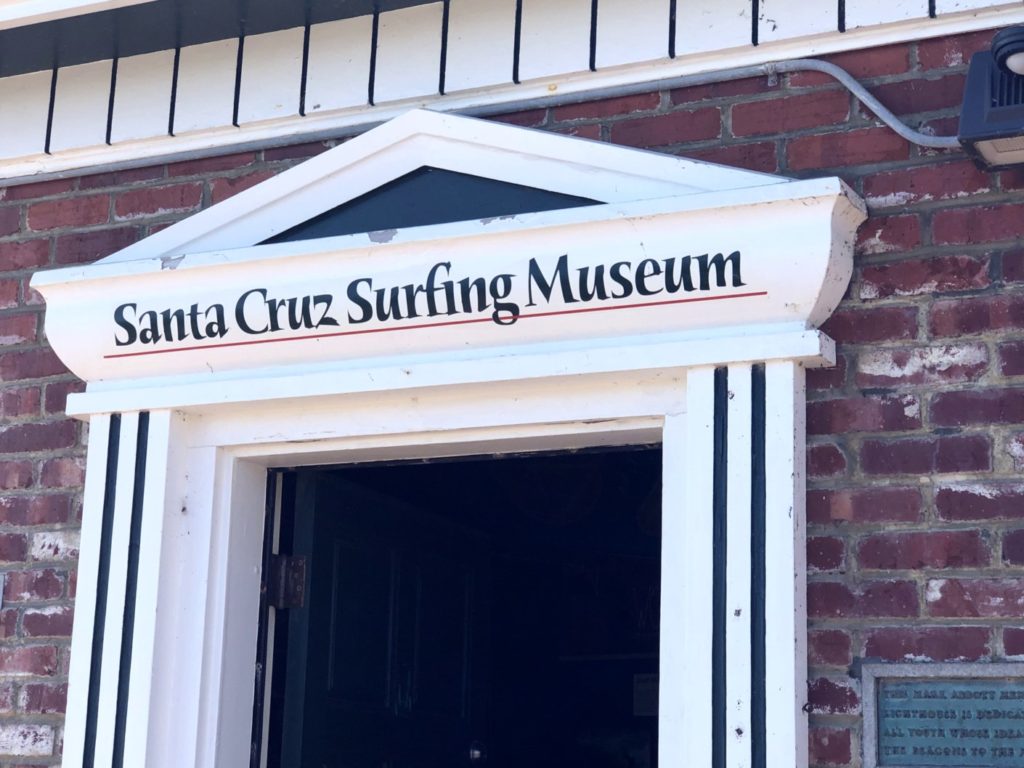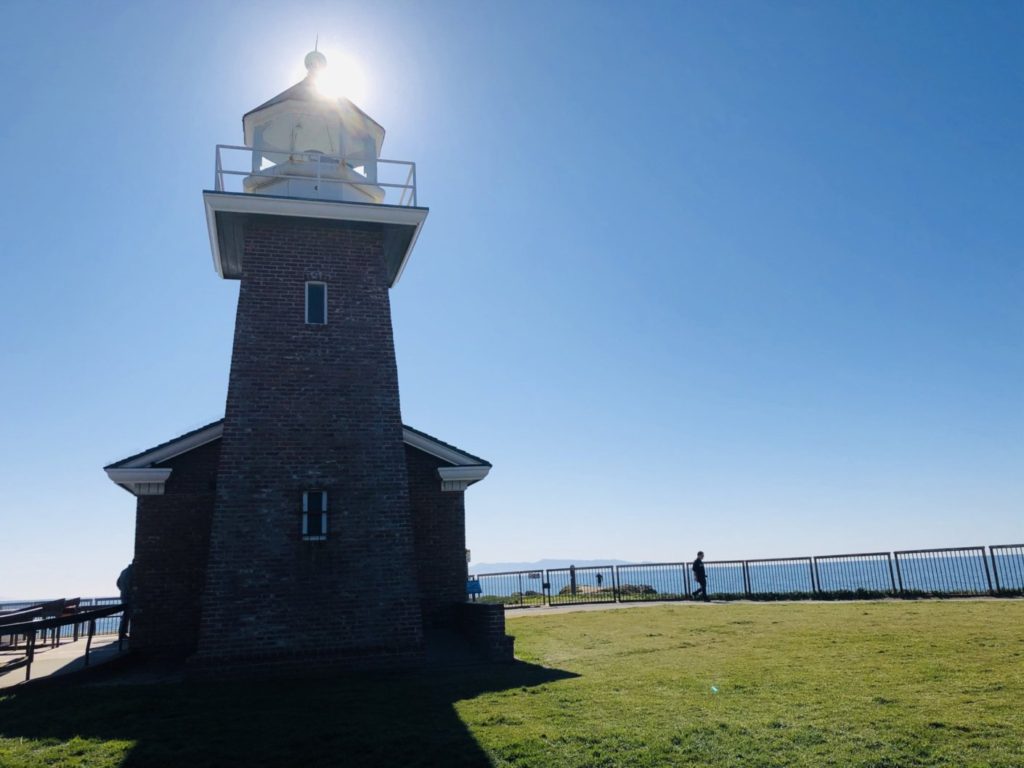 The Sweet Place – Philipsburg, Montana
When we drove through Philipsburg, Montana, off of Montana Highway 1, we were pleasantly surprised by the huge candy store called The Sweet Palace.  The place was huge and has an amazing variety of candy, chocolate and fudge.  There are also some unique varieties of soda.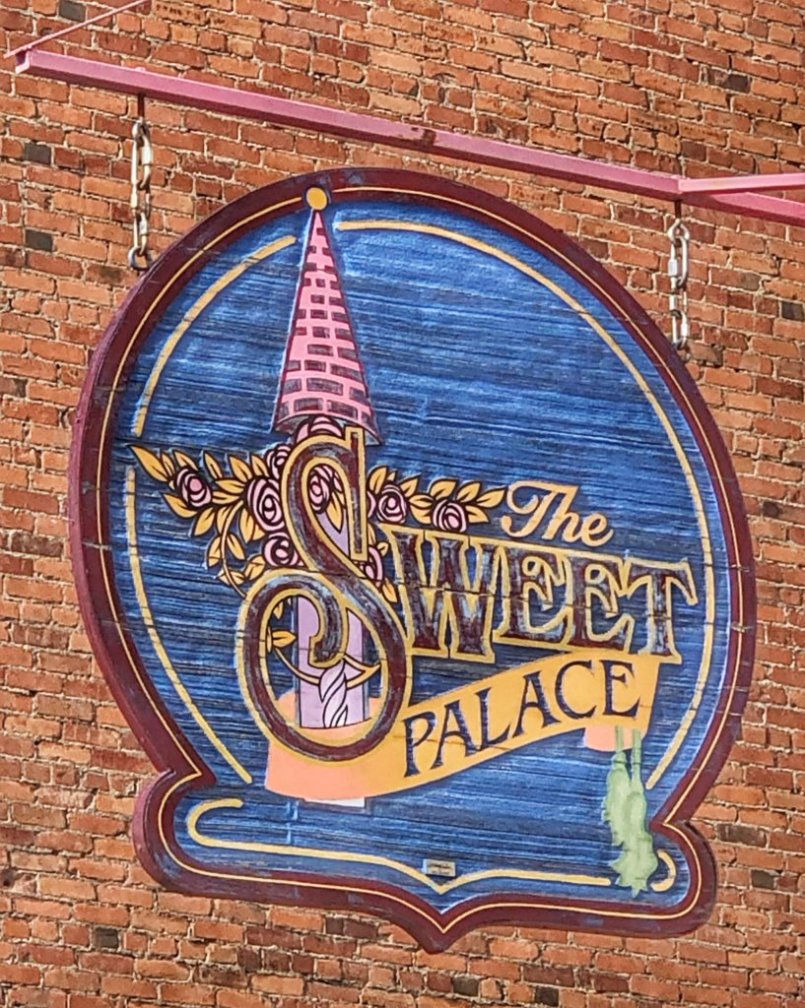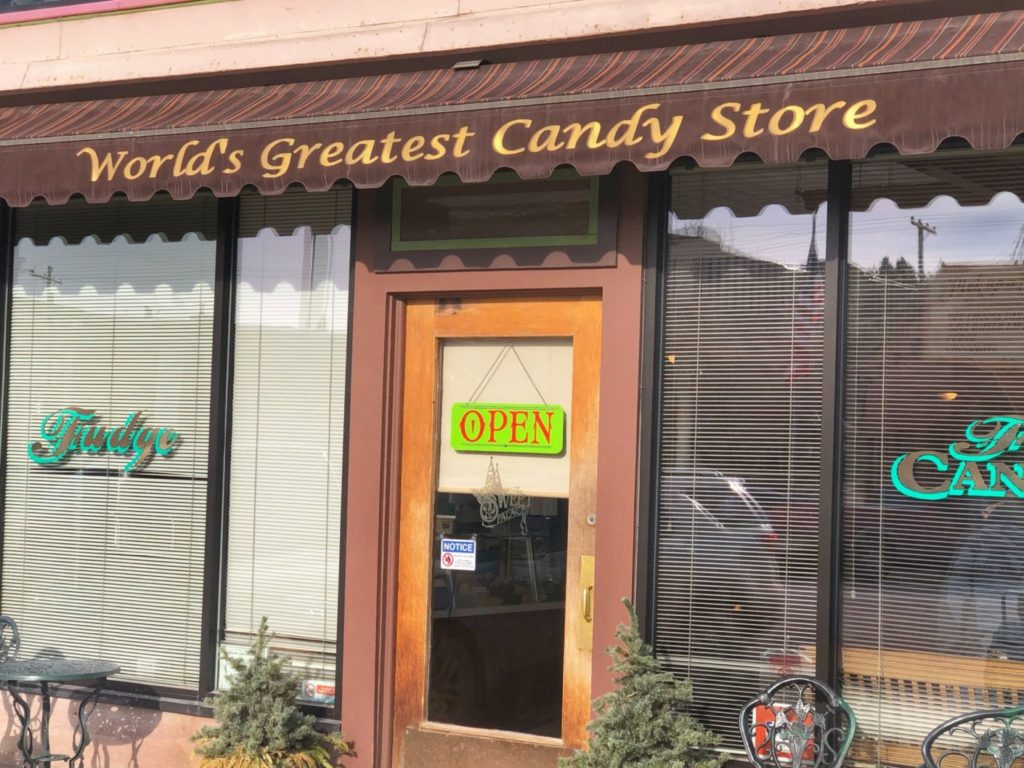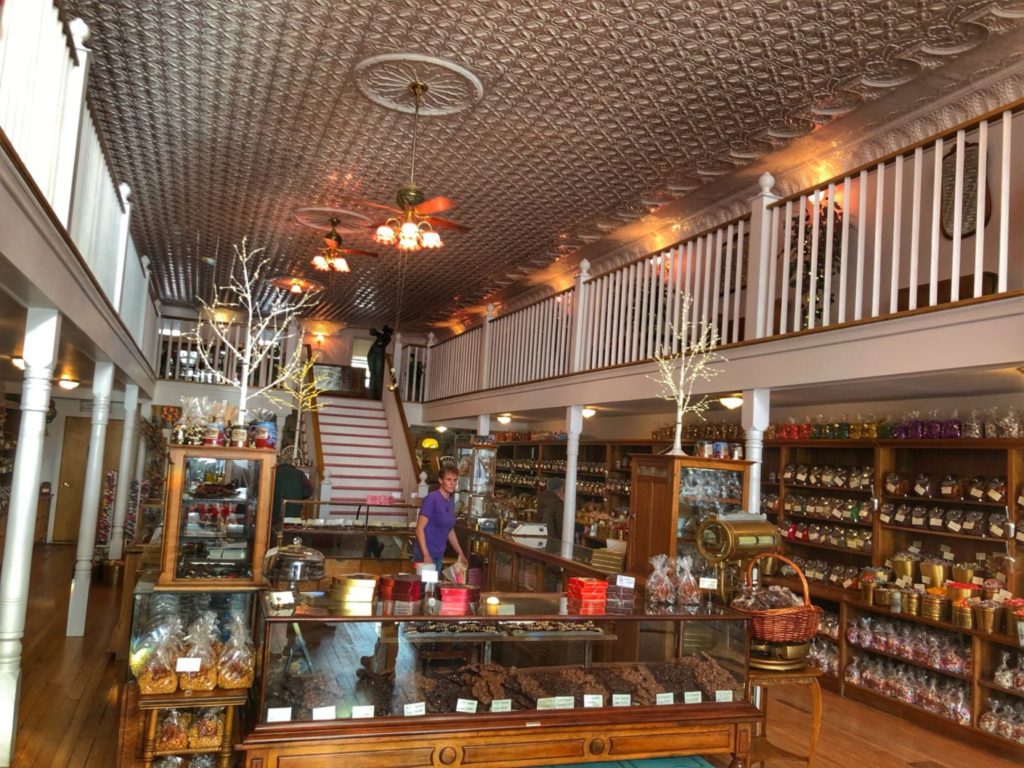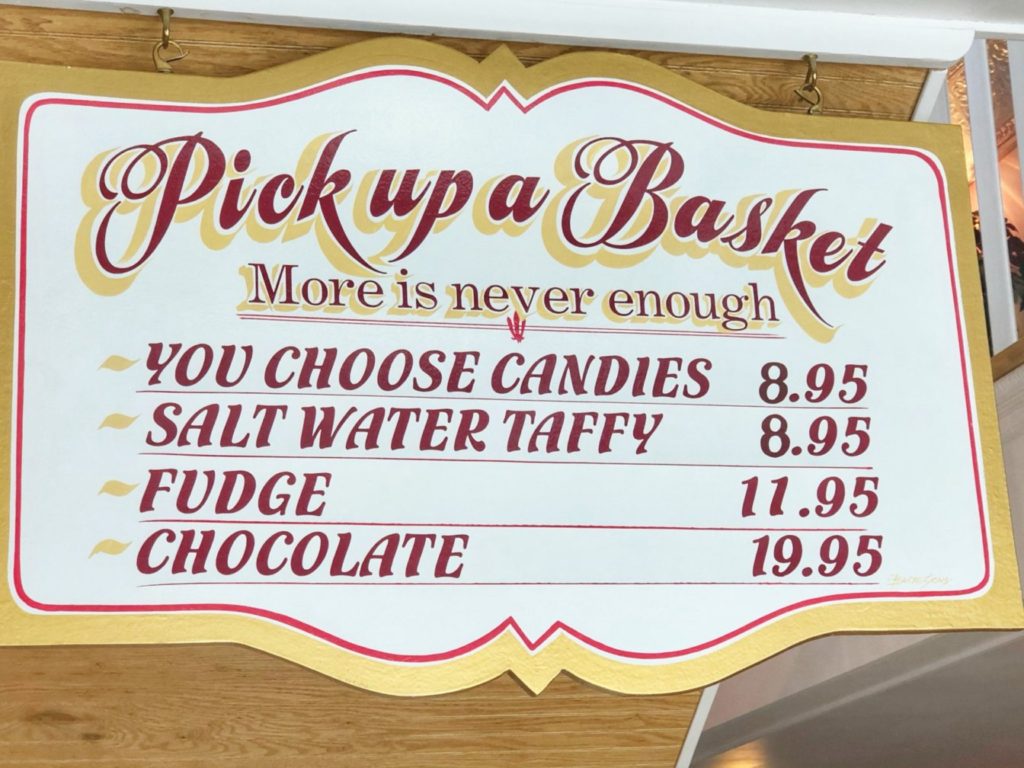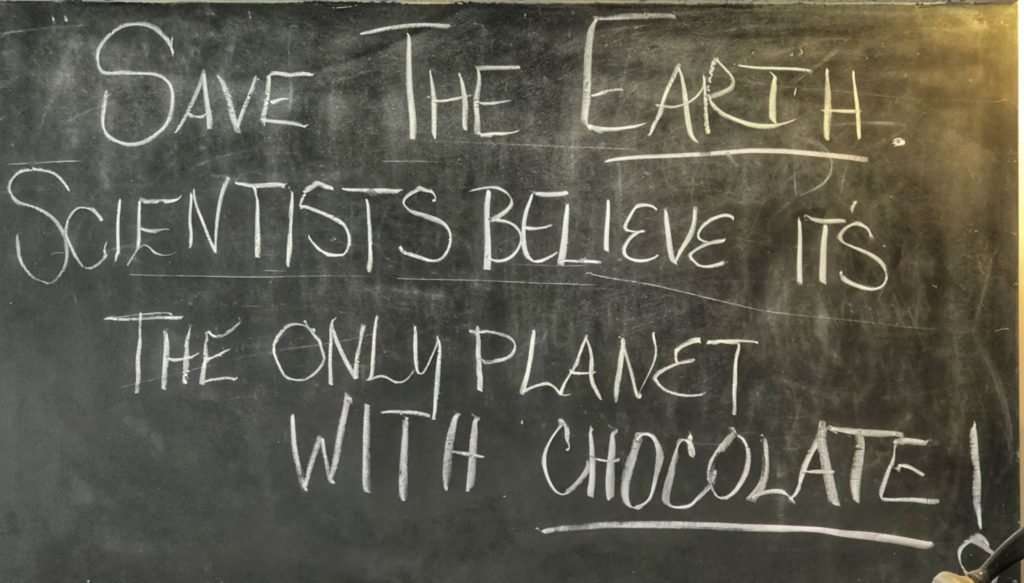 Sleeper Market – Sleeper, Missouri
Driving through Missouri and just off of Interstate 44 on Missouri Road F, we drove through the small community of Sleeper, Missouri.  It was named after a railroad employee in the 1880s.  Apparently the employee had gotten a nicname of "Sleeper."  I loved the Sleeper Market sign.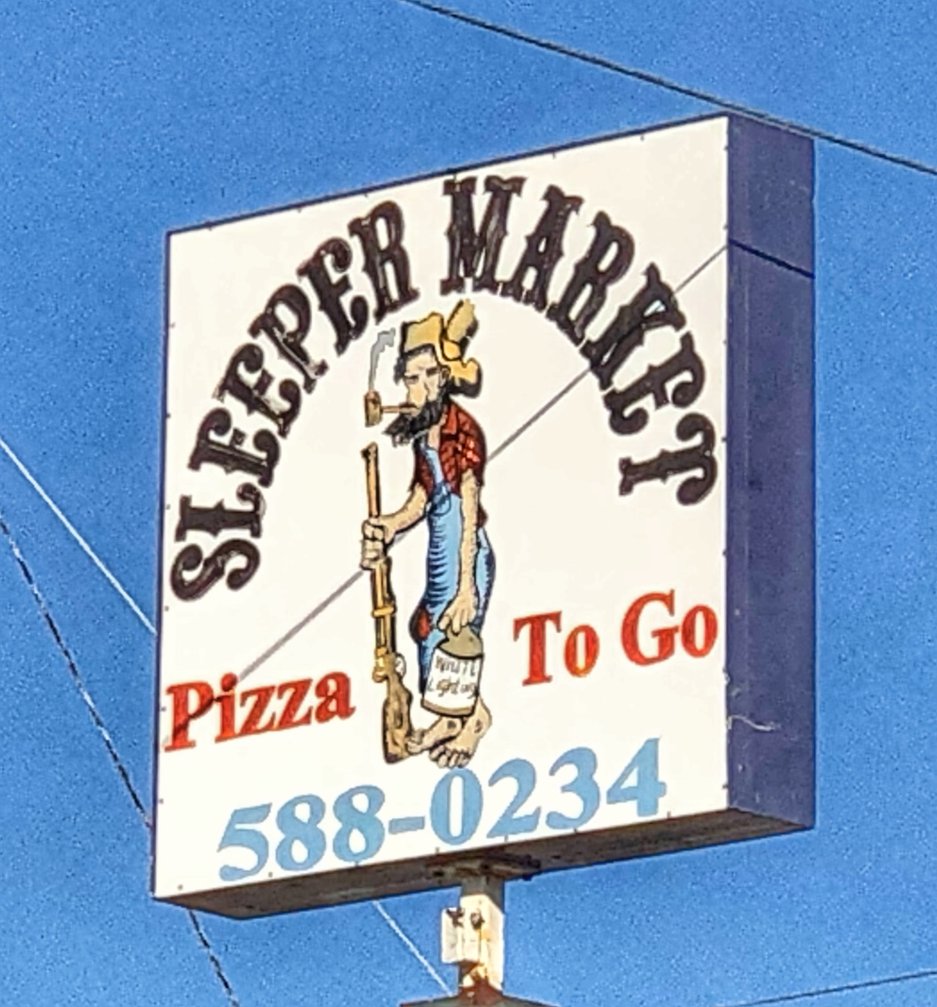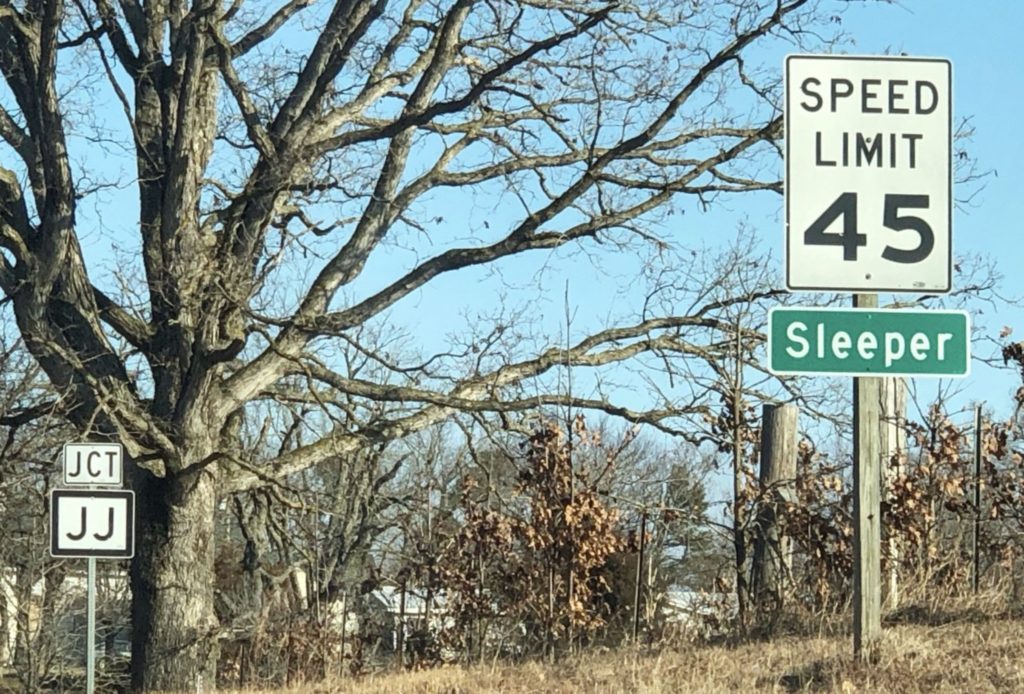 Seaside, Oregon
Colorful sign, but lots of rain on this day as we drove the the community of Seaside, Oregon.  on US Hwy 101.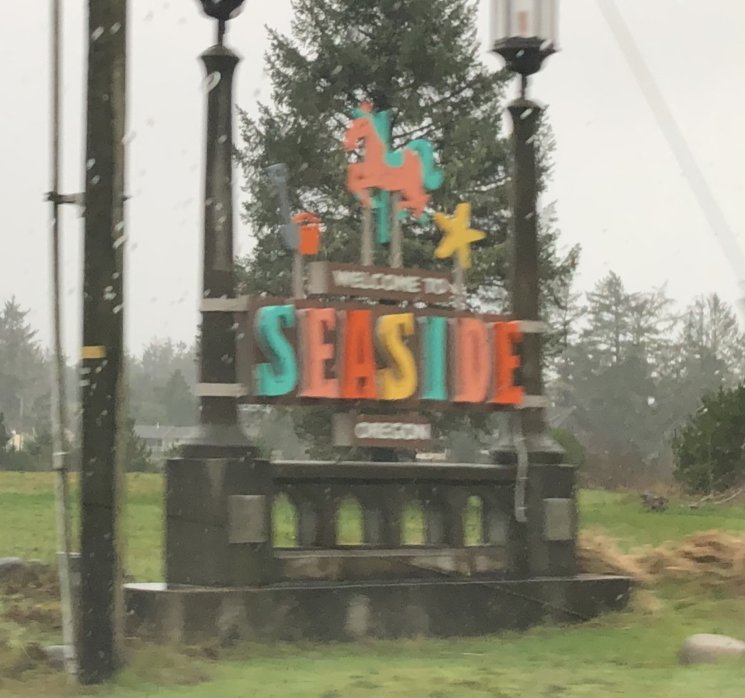 Sandhills Journey Byway – Nebraska Highway 2 – Central Nebraska
As we drove west across Nebraska, we hopped on Nebraska Highway 2, which is also known as the Sandhills Journey Scenic Byway.   This is a 272 mile journey through the Nebraska Sandhills, the Ogallala Aquifer, the Nebraska National Forest and more.  It runs from Grand Island, Nebraska to Alliance, Nebraska.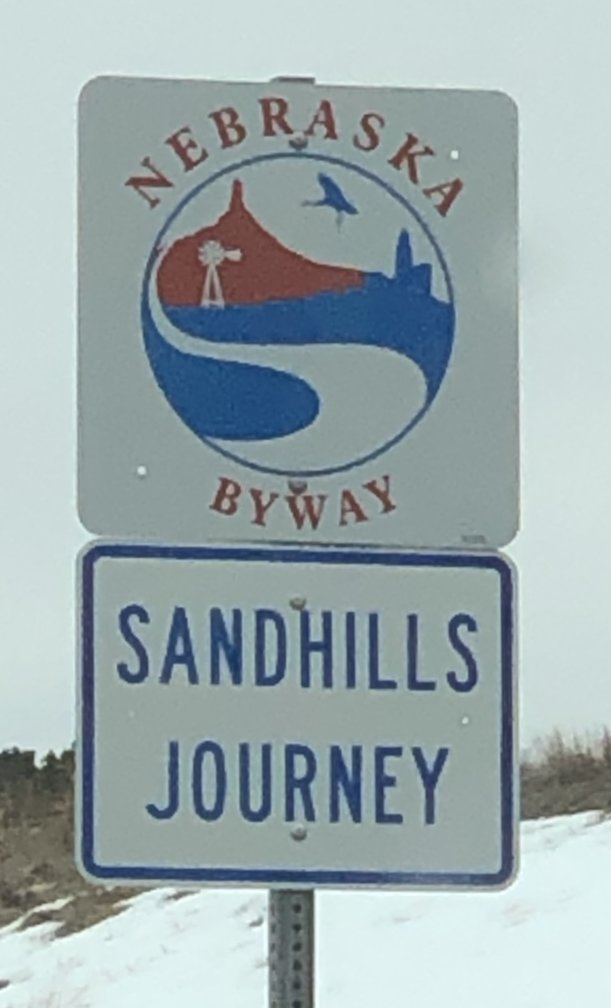 Sapp Brothers Water Tower – Nebraska City, Nebraska
There are many unique and iconic water towers along the back roads of America.  The Sapp Brothers truck stops all have nice coffee pot water towers.  The photo below is of the one in Nebraska City.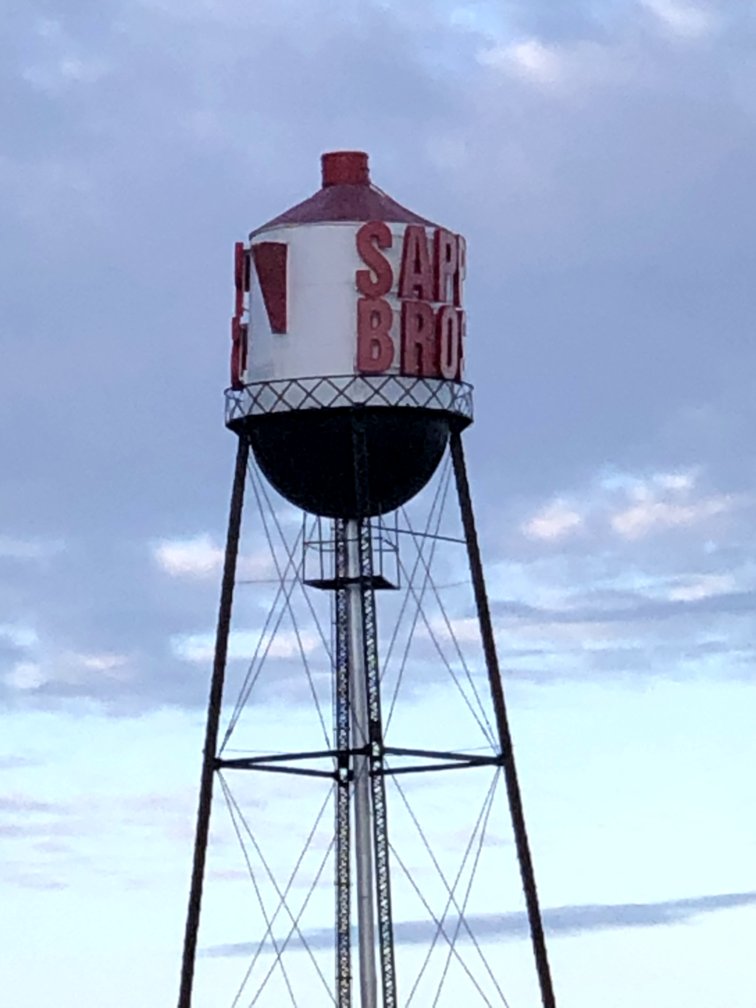 San Francisco, California
San Francisco is a wonderful city on a lovely bay.  I have been there a few times.  On this trip we didn't have a lot of time for the city, but got a nice skyline view from above the Golden Gate bridge and did a drive through some of the city. We drove by the Salesforce Tower, which is the second tallest building west of the Mississippi River.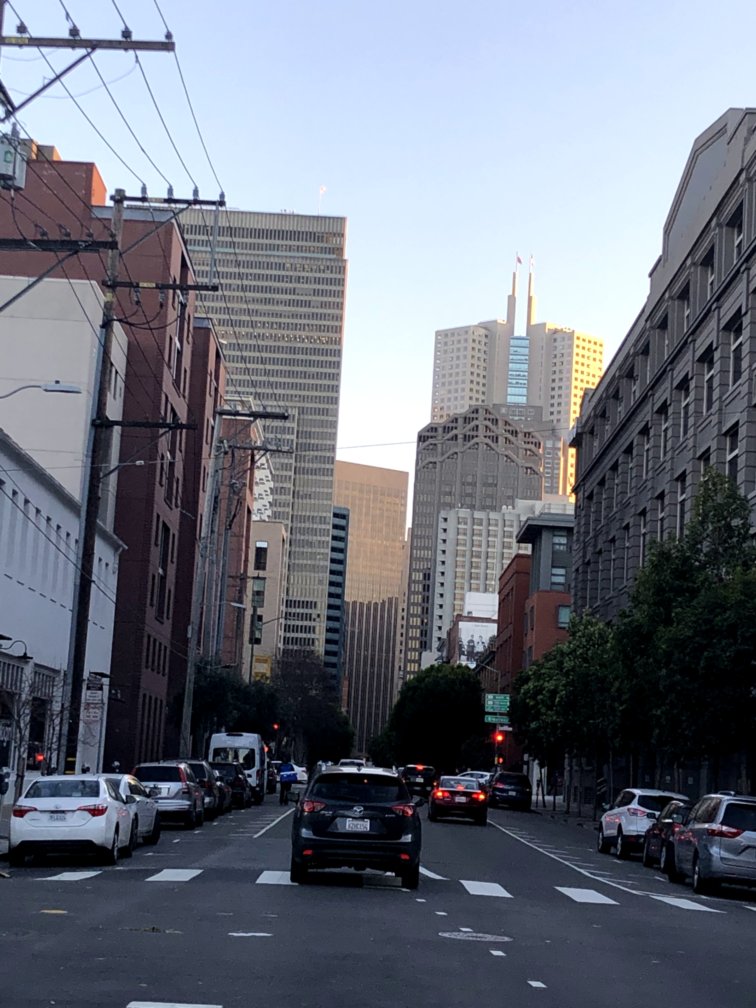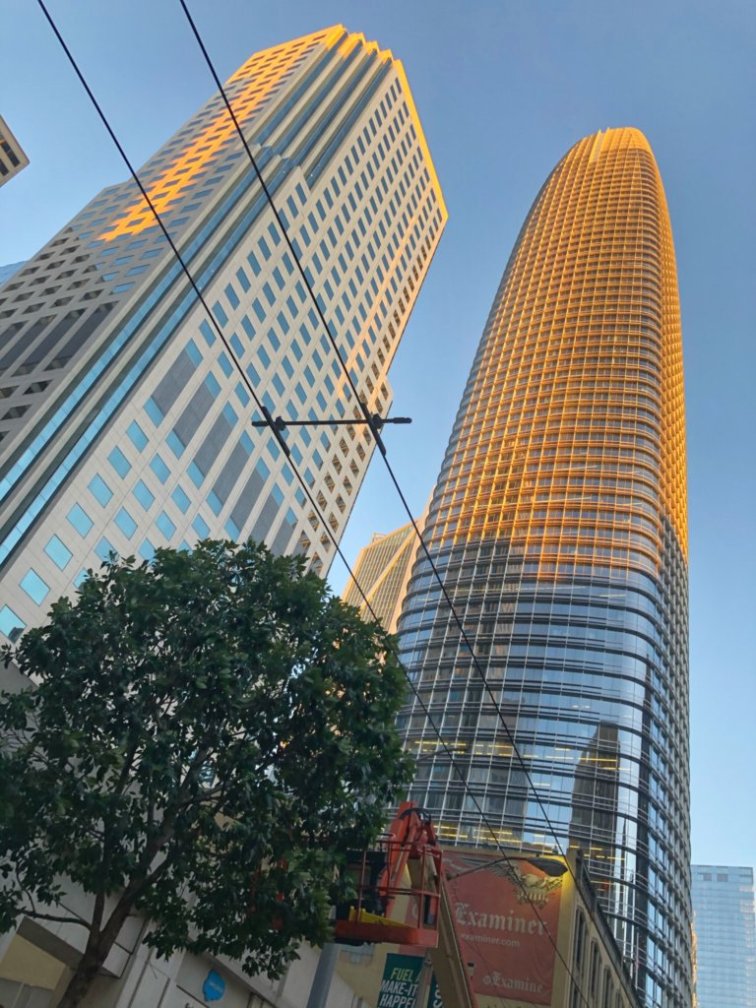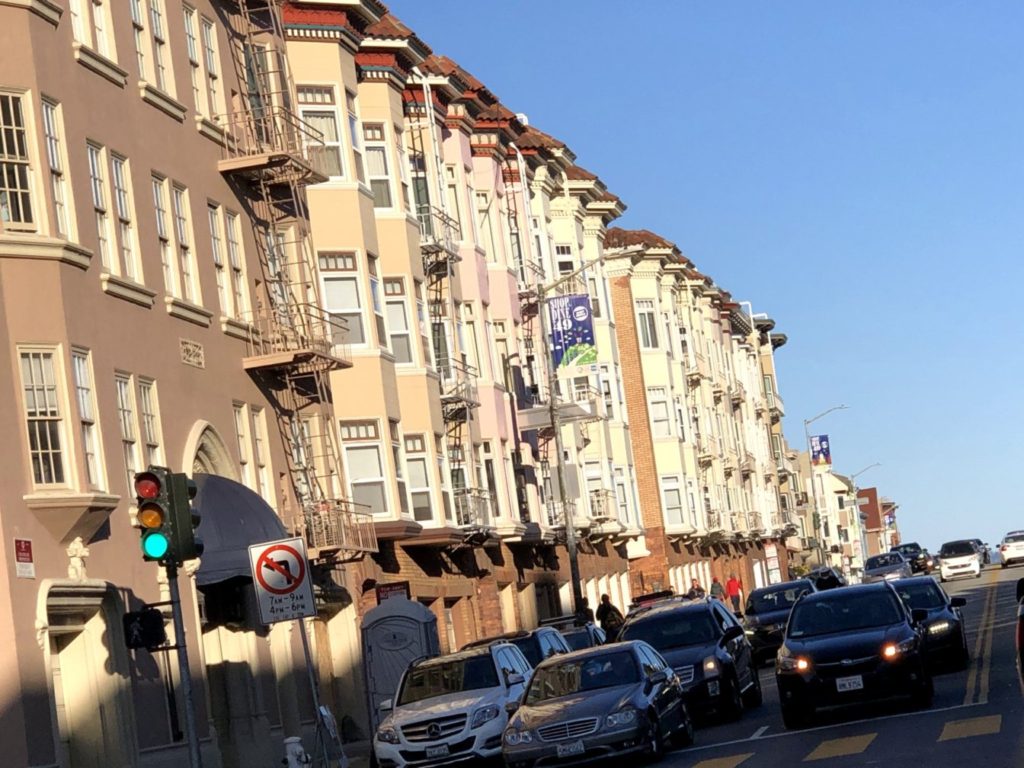 Stateline Road – Farwell, Texas
I have written about it before.  The Stateline Road between Farwell, Texas and Texico, New Mexico is mainly a 20 mile long dirt road.  We took it to get over to the National Wildlife Refuges near Muleshoe, Texas.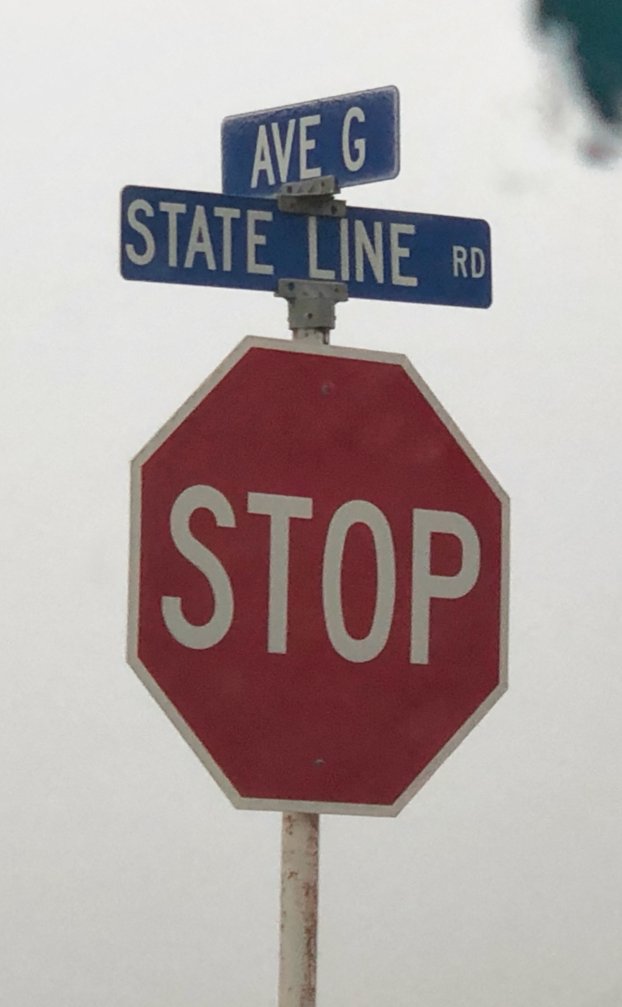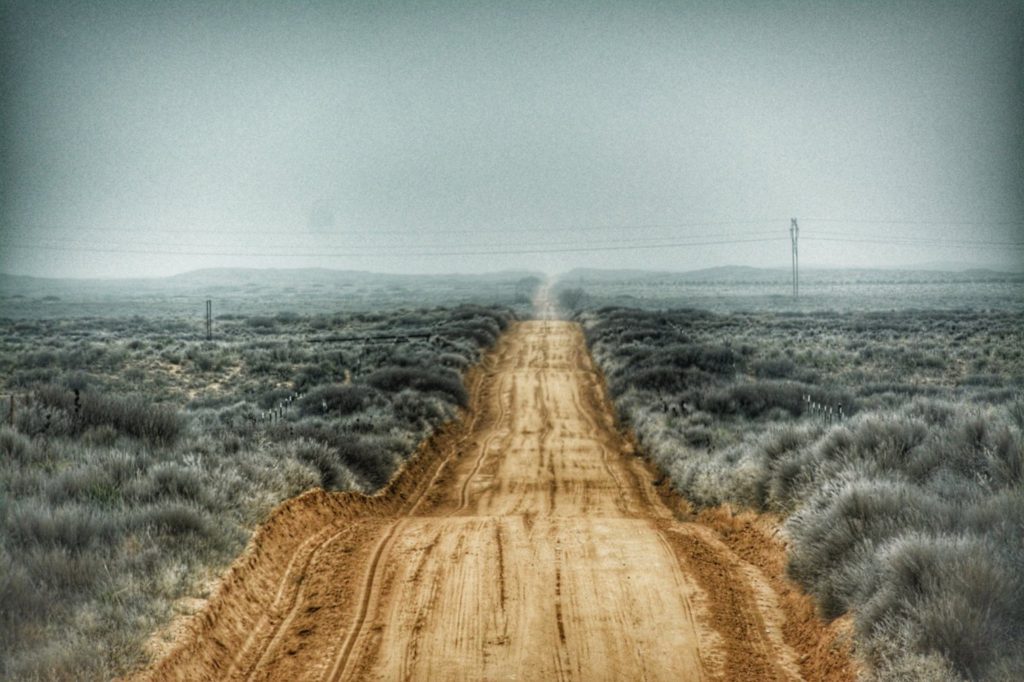 Sun 'n Sand Neon Sign – Santa Rosa, New Mexico
Santa Rosa, New Mexico is a treasure trove of vintage neon signage from the days of Route 66.  The Sun 'n Sand Motel sign is a classic.  Though the motel has been closed for a few years, the historic iconical sign still remains.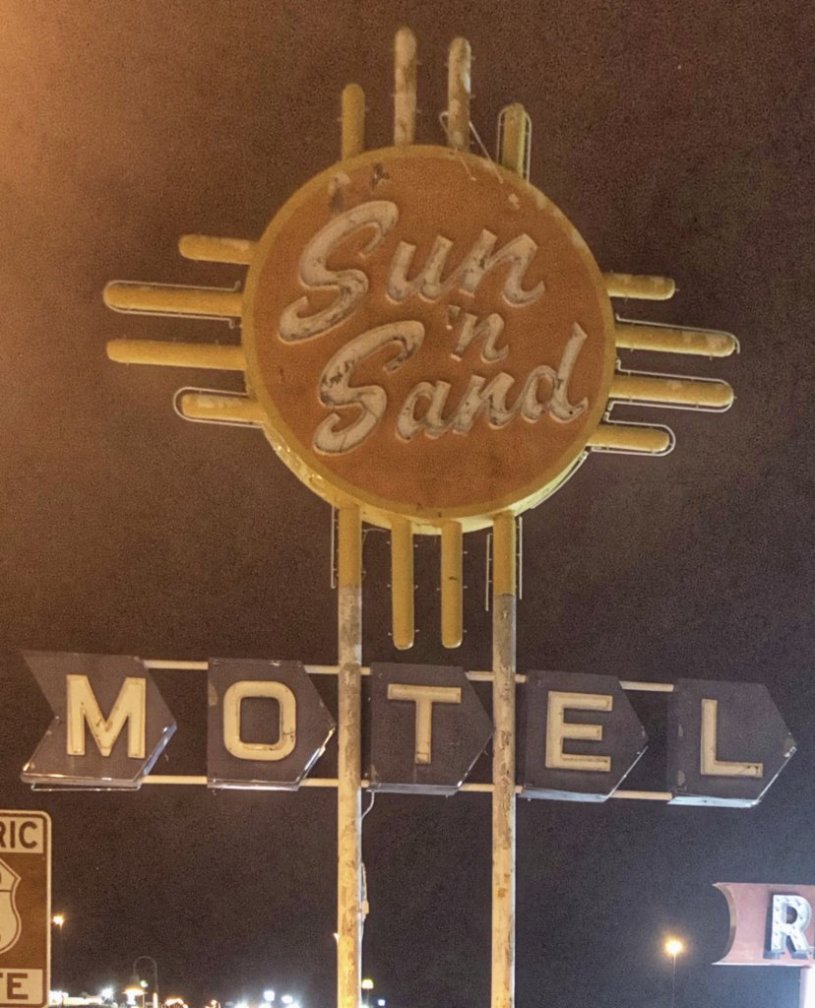 Spotted Horse, Wyoming
Driving northeast on Route 16 in Wyoming, we came across the little place known as Spotted Horse, and famous for the big spotted horse in the front of the place.  It is a small store, an old Standard Gas Station and a bar.  We only stopped for pictures.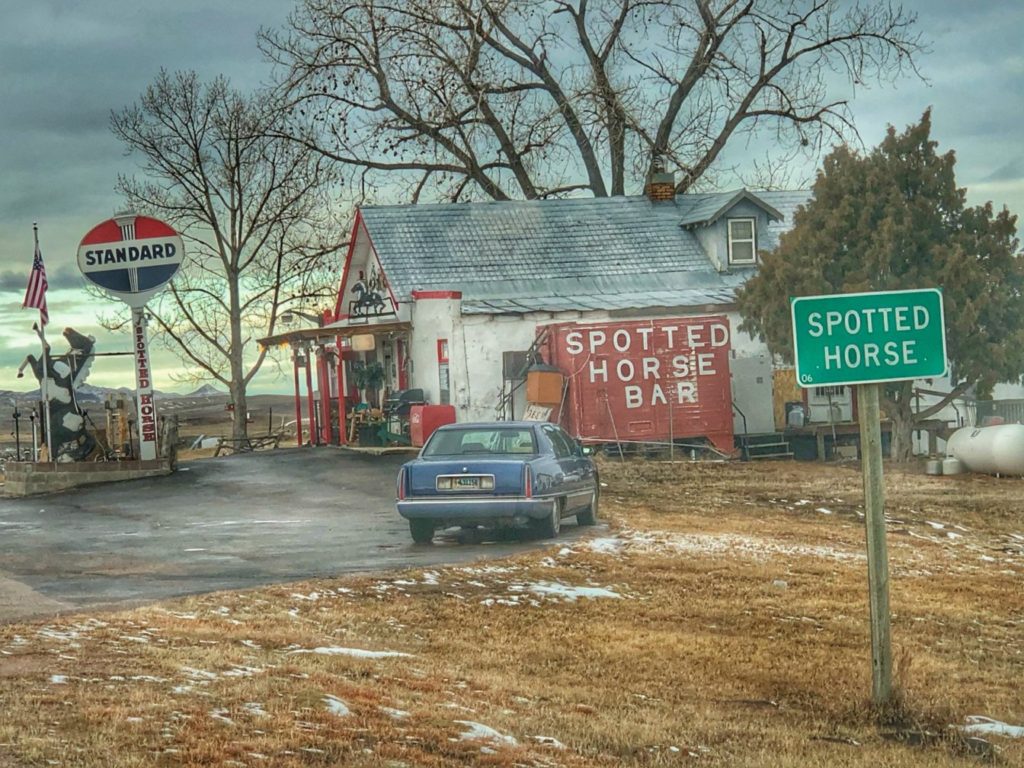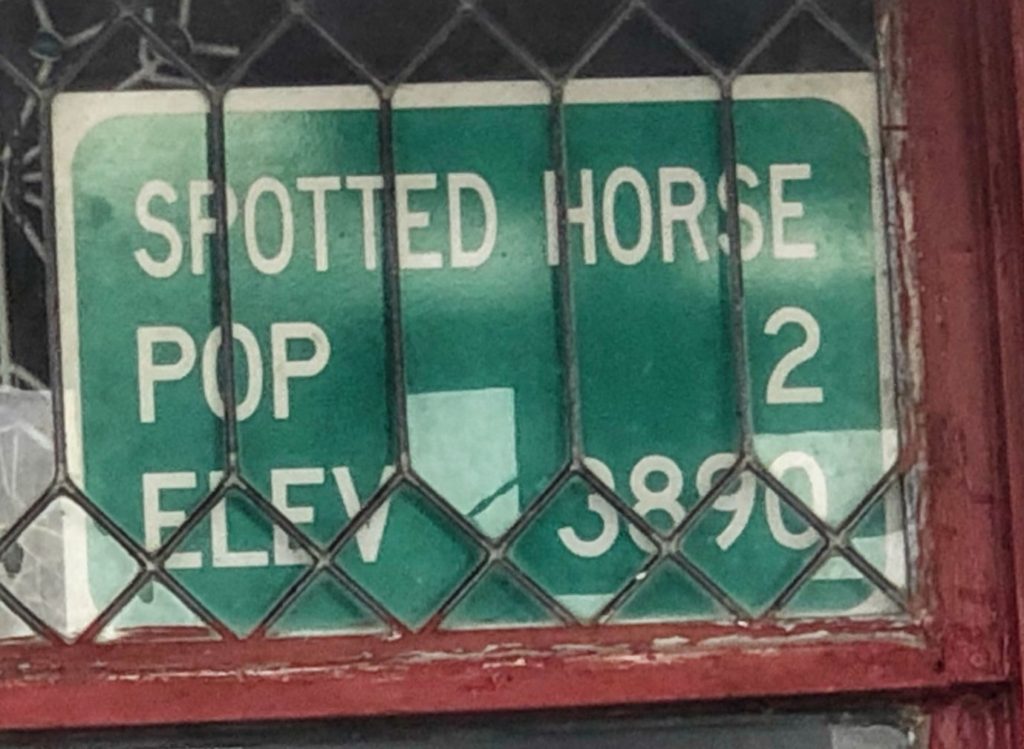 Shawnee Chief Motel – Shawneetown, Illinois
I always like to get vintage motel signs and the Shawnee Chief Motel sign.  This is an old Mom and Pop motel near the Ohio River town of Shawneetown.
Seattle, Washington Skyline
Whenever I visit my daughter in Port Orchard, I have to take the short drive to Manchester to grab a skyline shot of Seattle.  On this trop it was cloudy and allowed for a unique shot.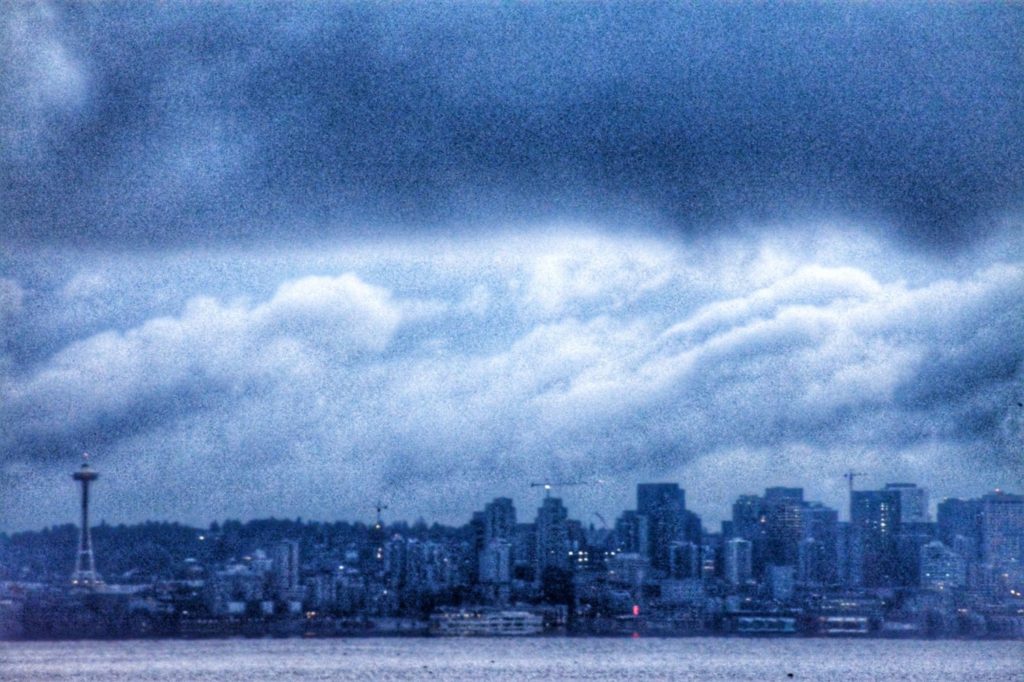 Sandhill Crane Migration – Dimmitt, Texas
One of the things I looked most forward to on the return trip home was seeing Sandhill Cranes.  We made the long trip from Clovis, New Mexico to Muleshoe National Wildlife Refuge to see them, but only found disappointment.   But, as we continued west towards Fort Worth, I was overly delighted to see massive flocks of them migrating north near Dimmitt, Texas.  It is always an amazing sight and, of course, their eerie calls can be heard from far away.   We saw even more near Seymour, Texas.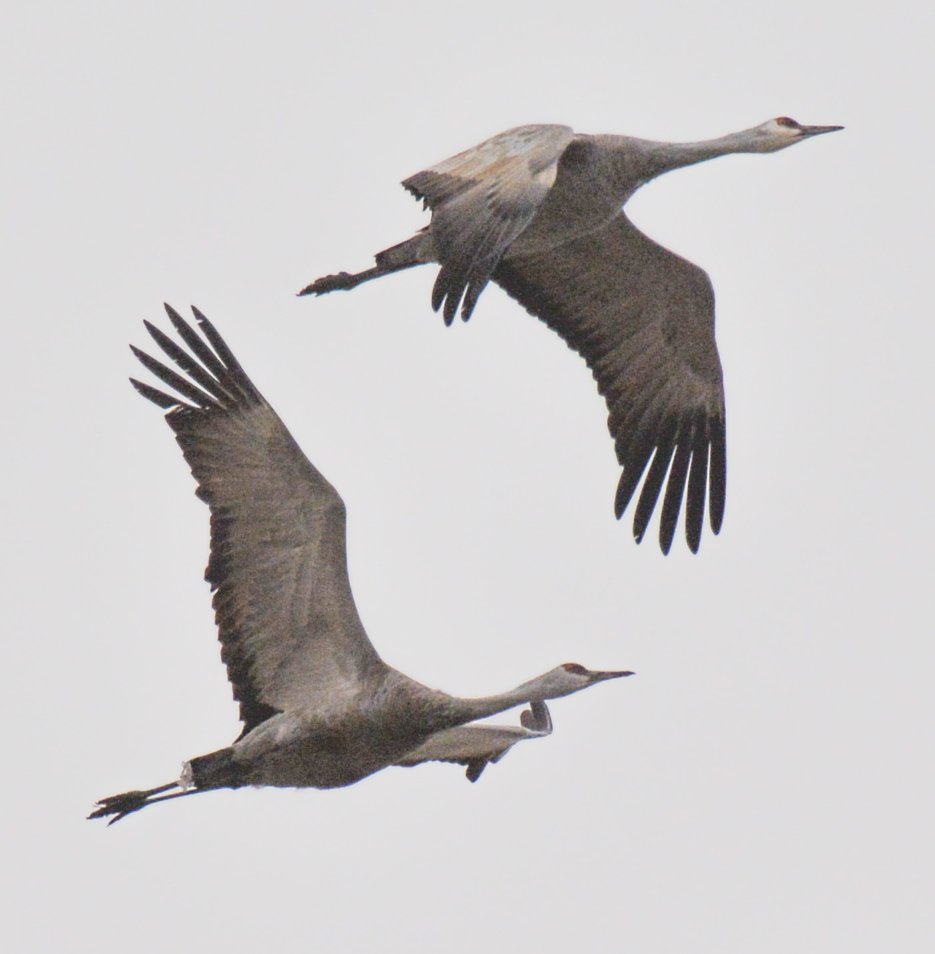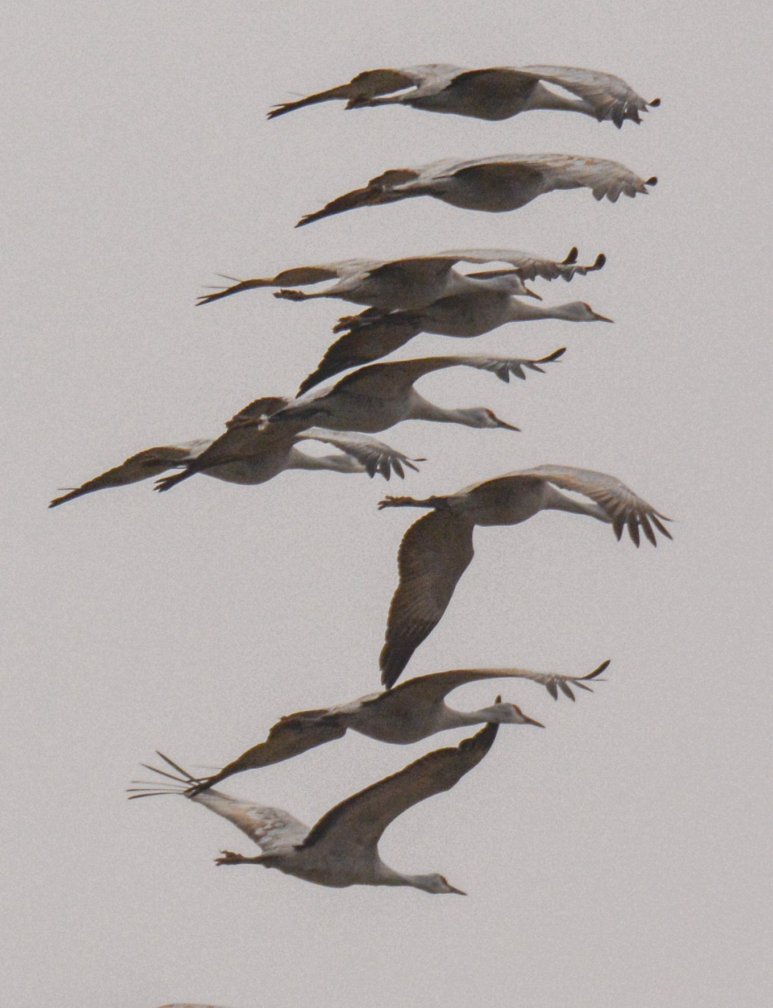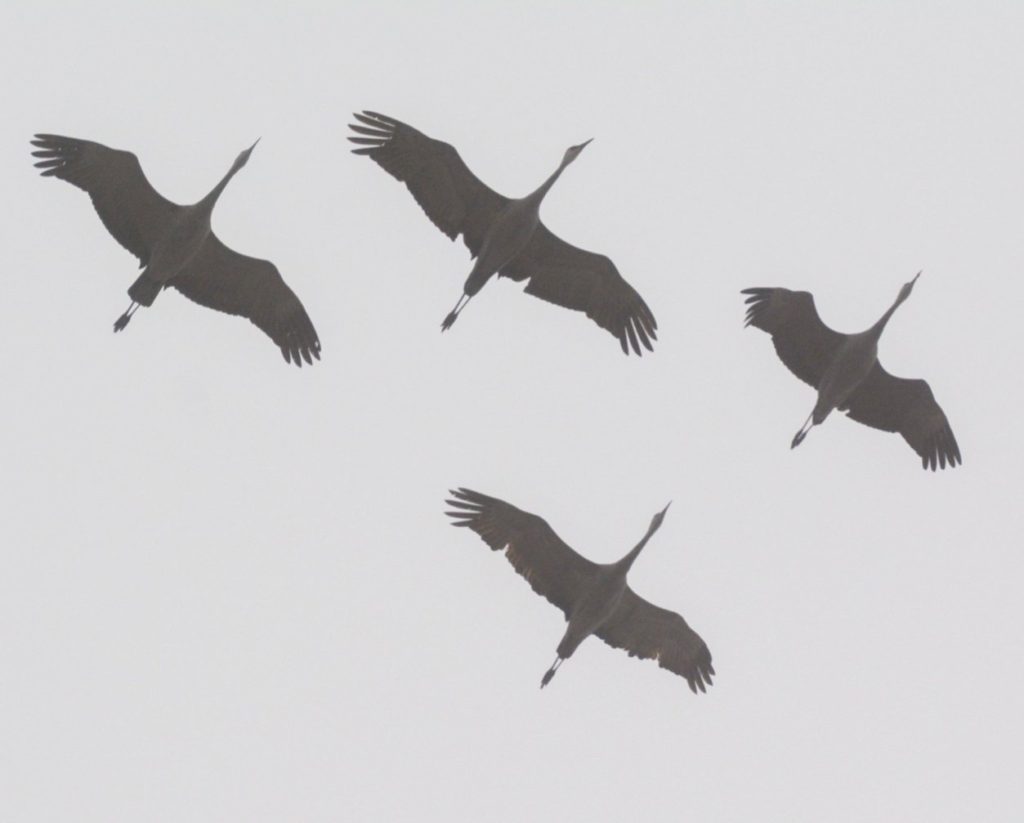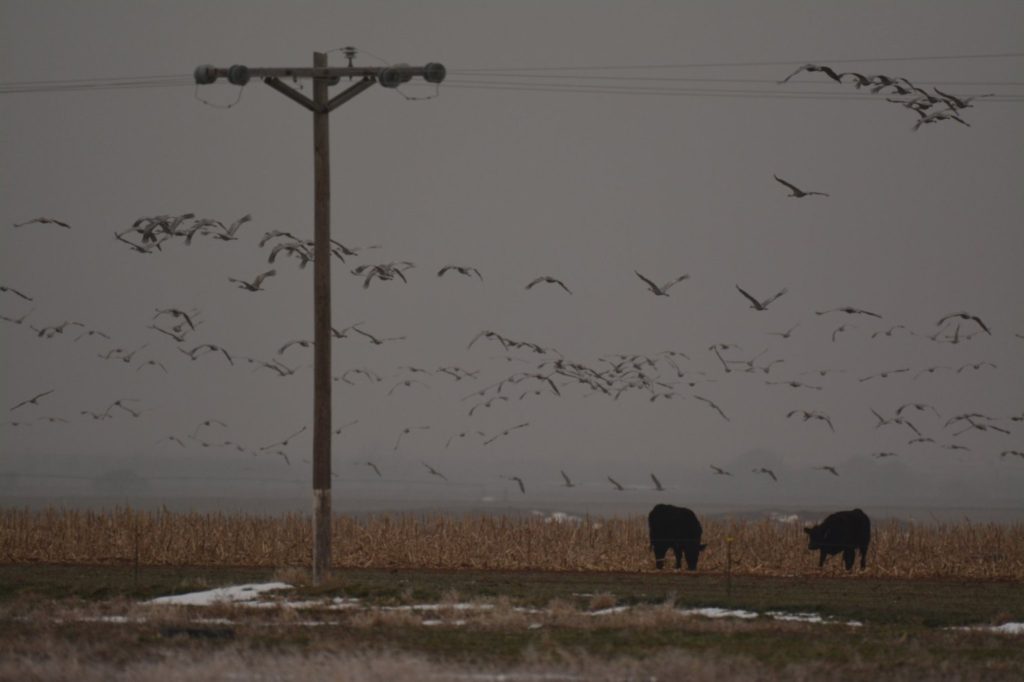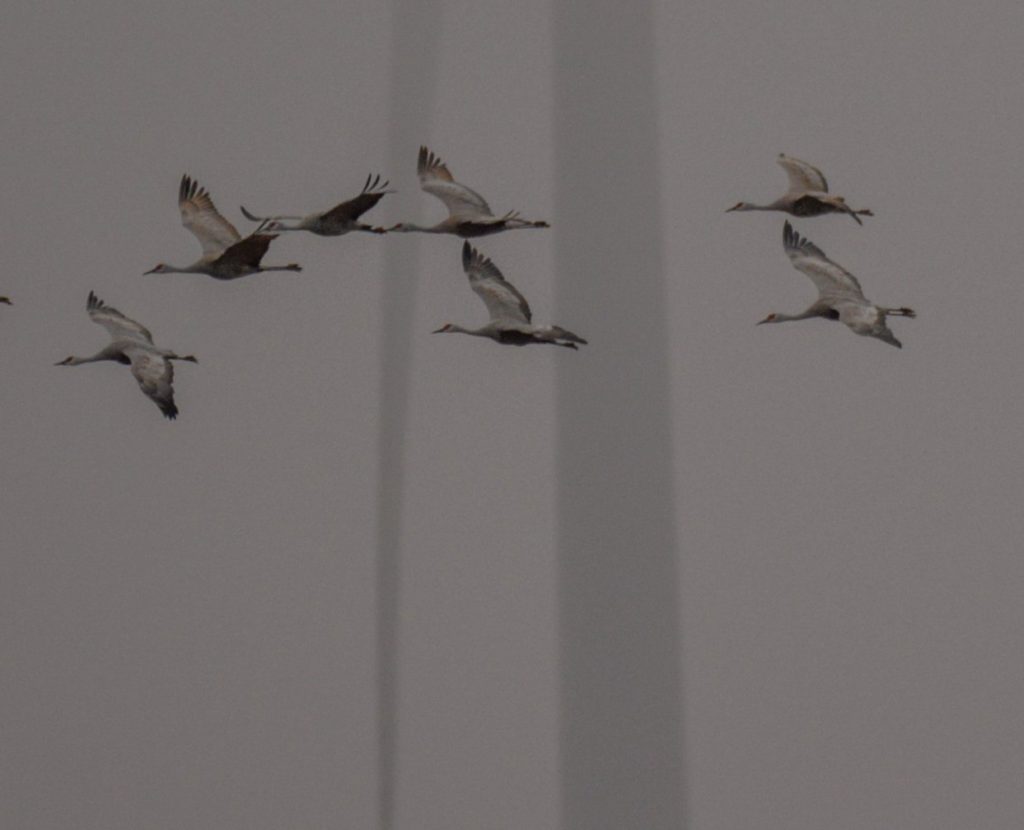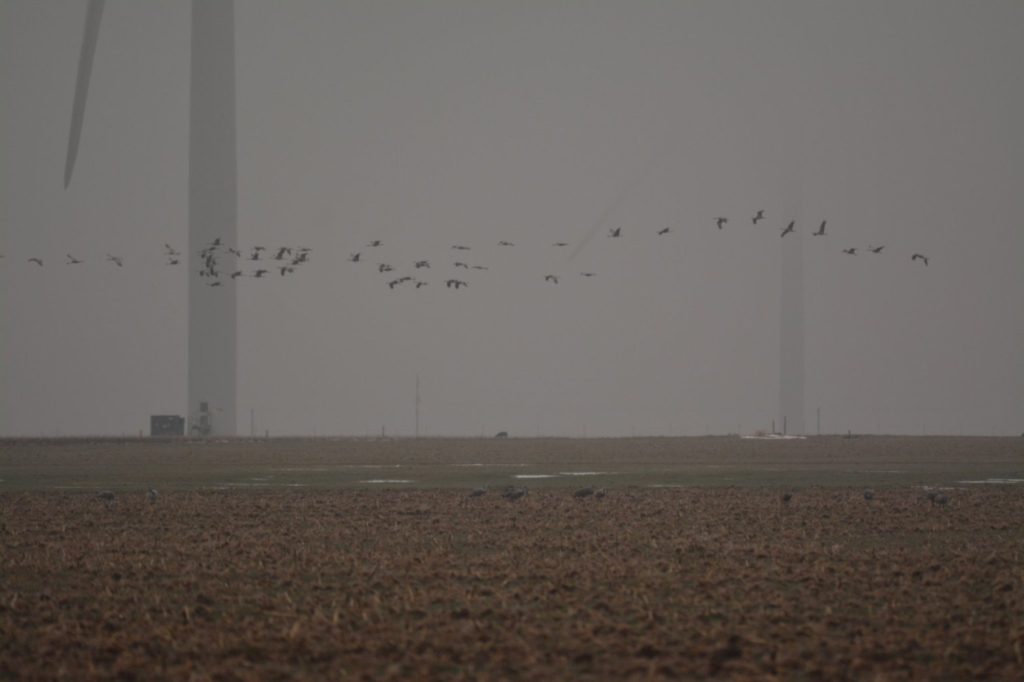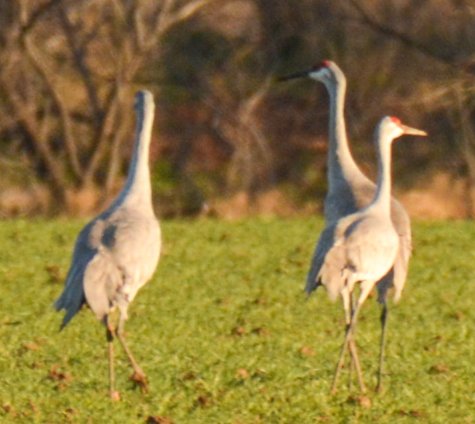 Patrick Amiot, Junk-art Sculptures, Sebastopol, California
California is a huge state and I have only had rare occasions to visit.  On this trip we were close to the town of Sebastopol, a place highly recommended to me by my friends at RoadsideAmerica.com.  This town is home to junk-art creator Patrick Amiot who collects all sorts of junk and creates art.  The town of Sebastopol and neighboring areas are dotted with dozens and dozens of his works.  I took many photos and will feature more in my new 8154 Book, but here are a few shots from the visit.  His works are whimsical and fun.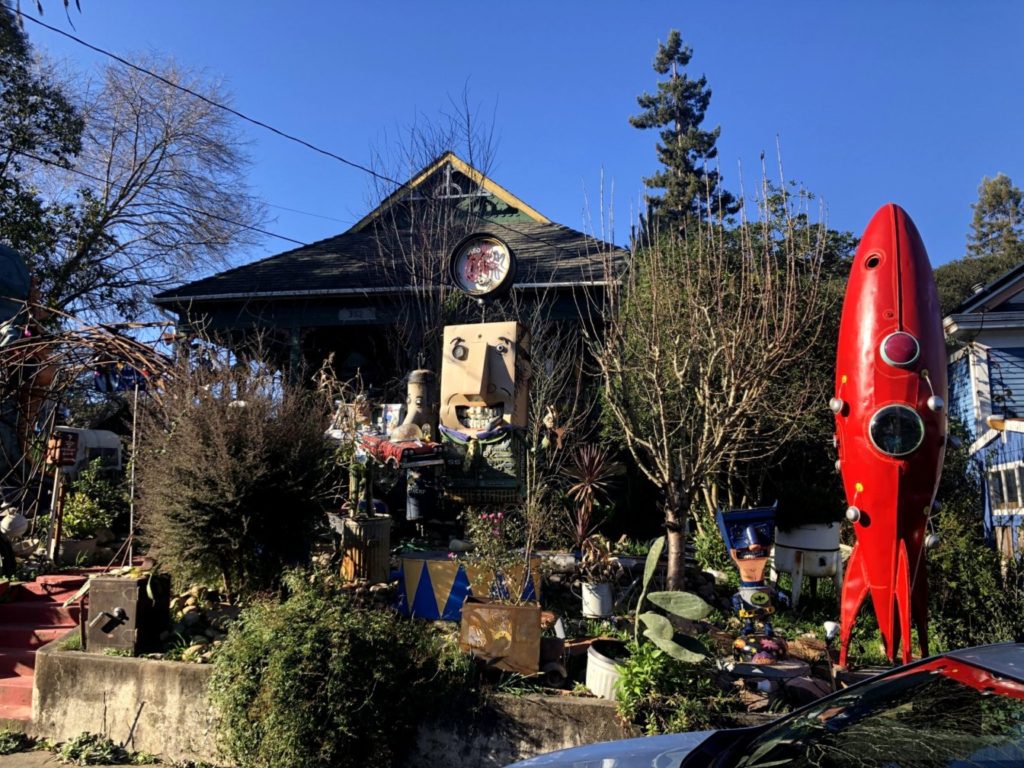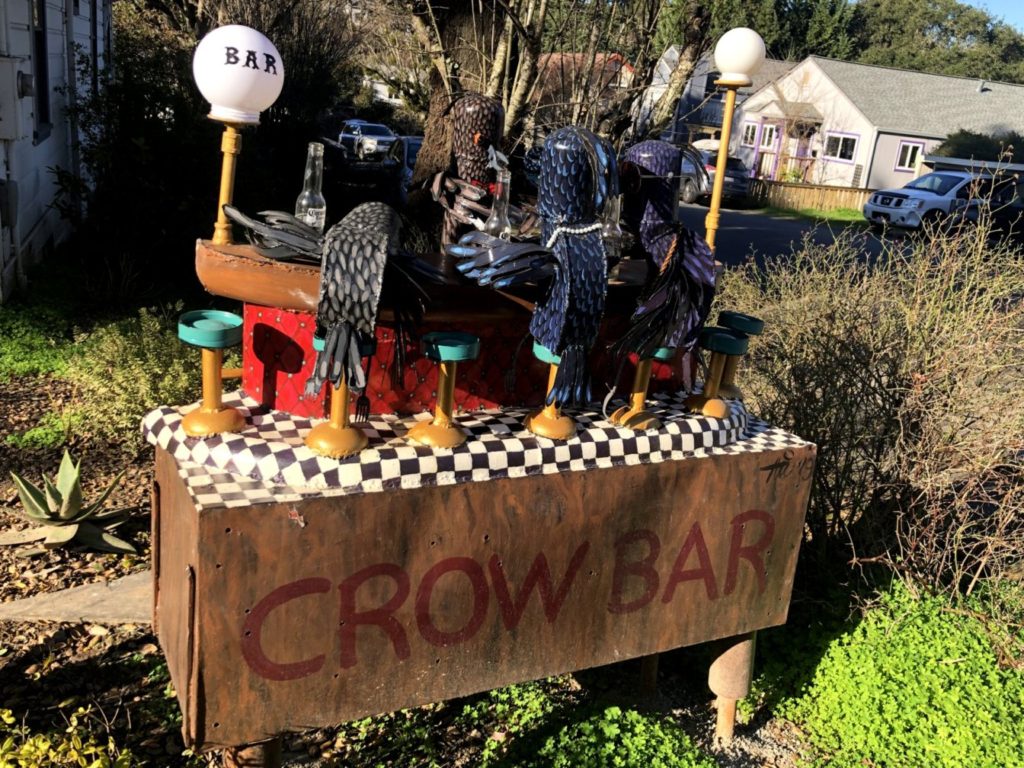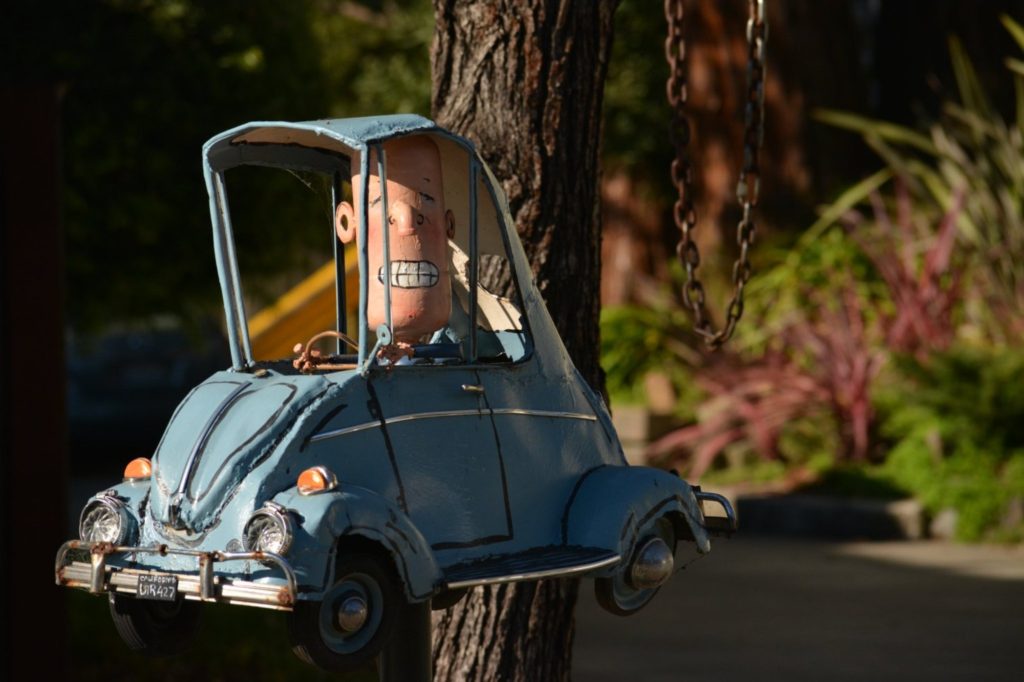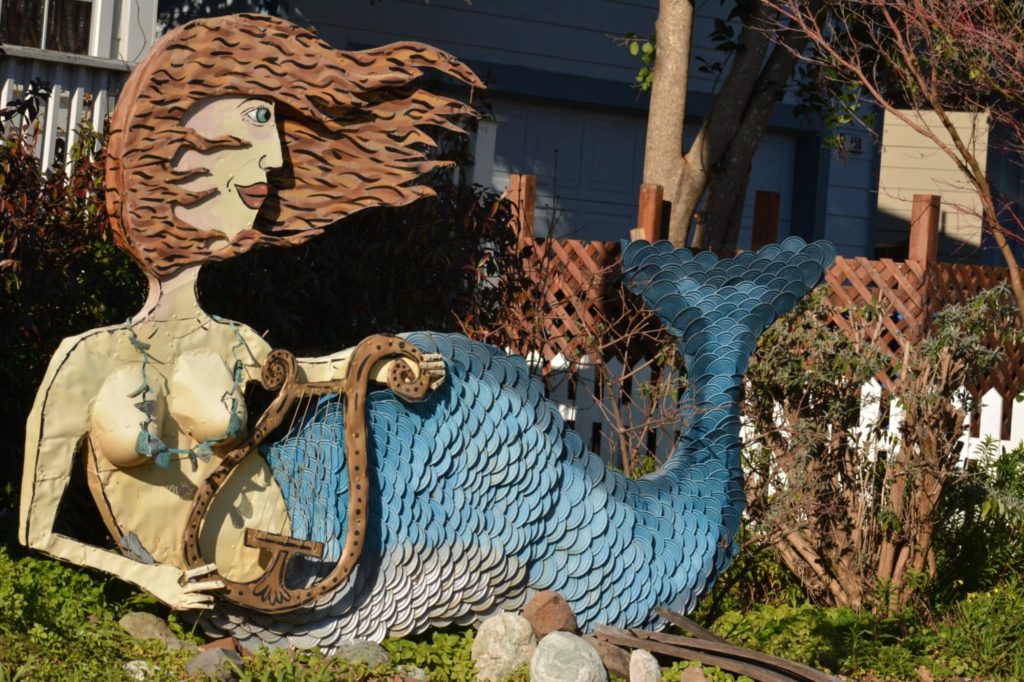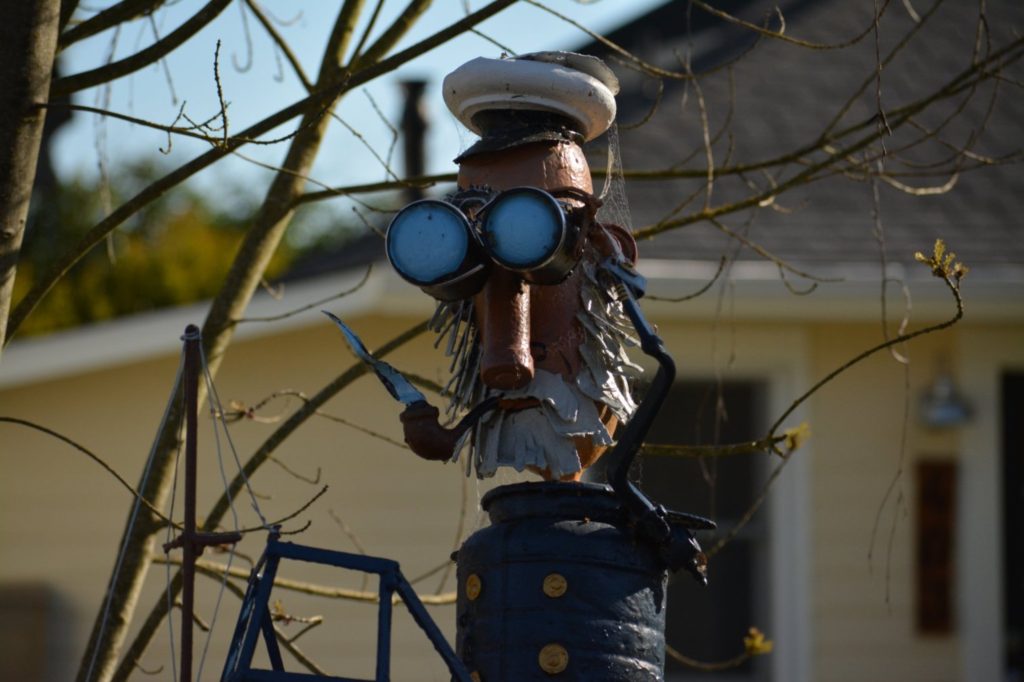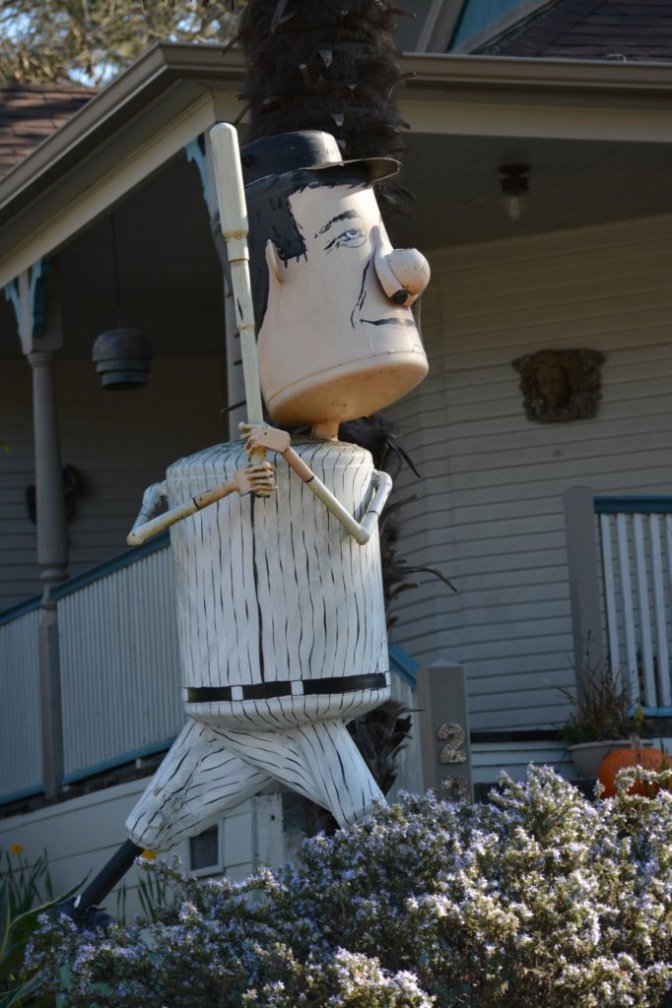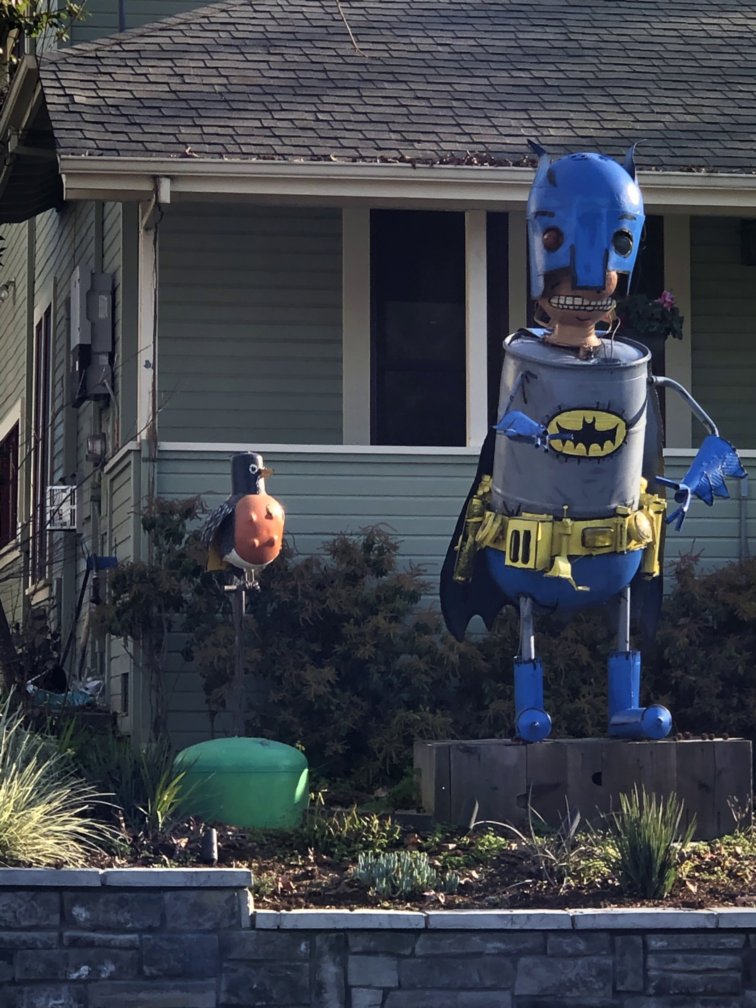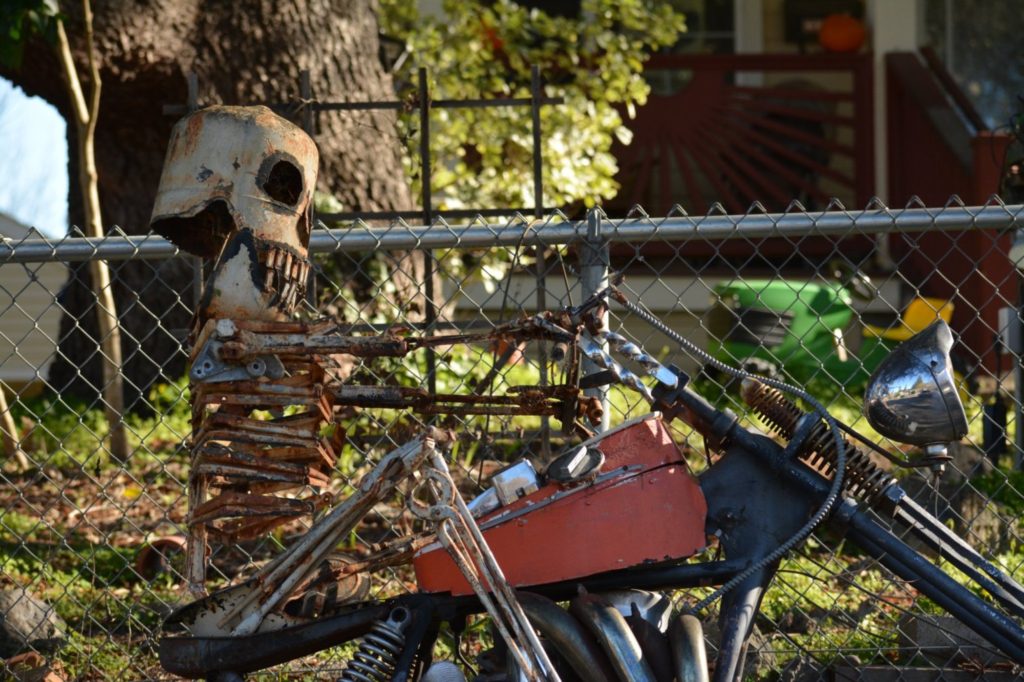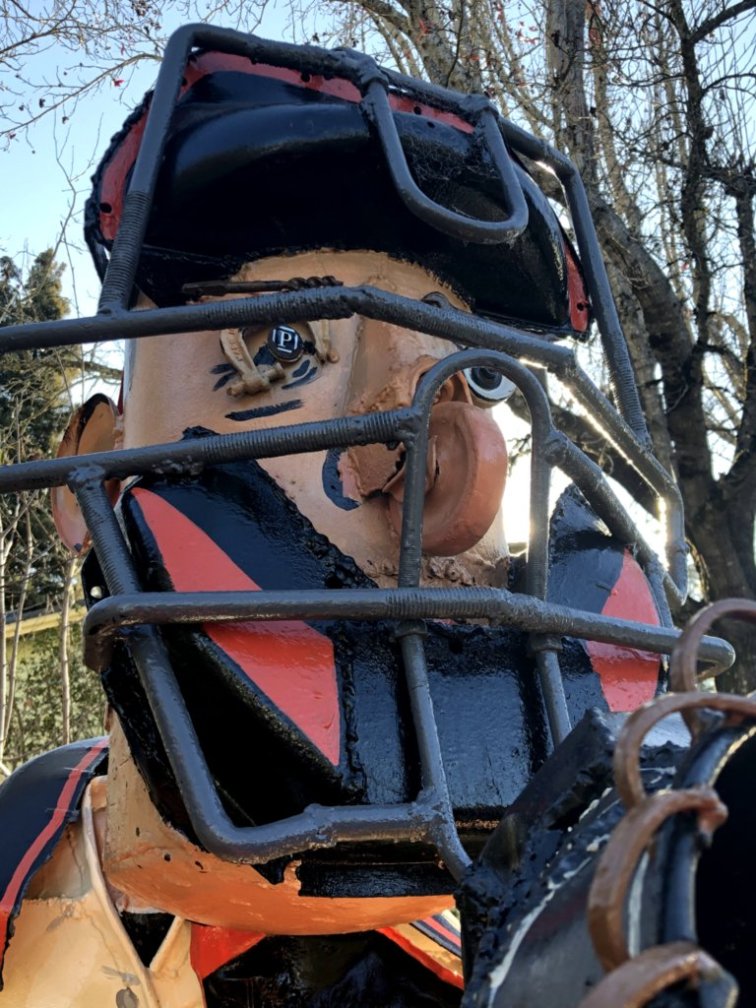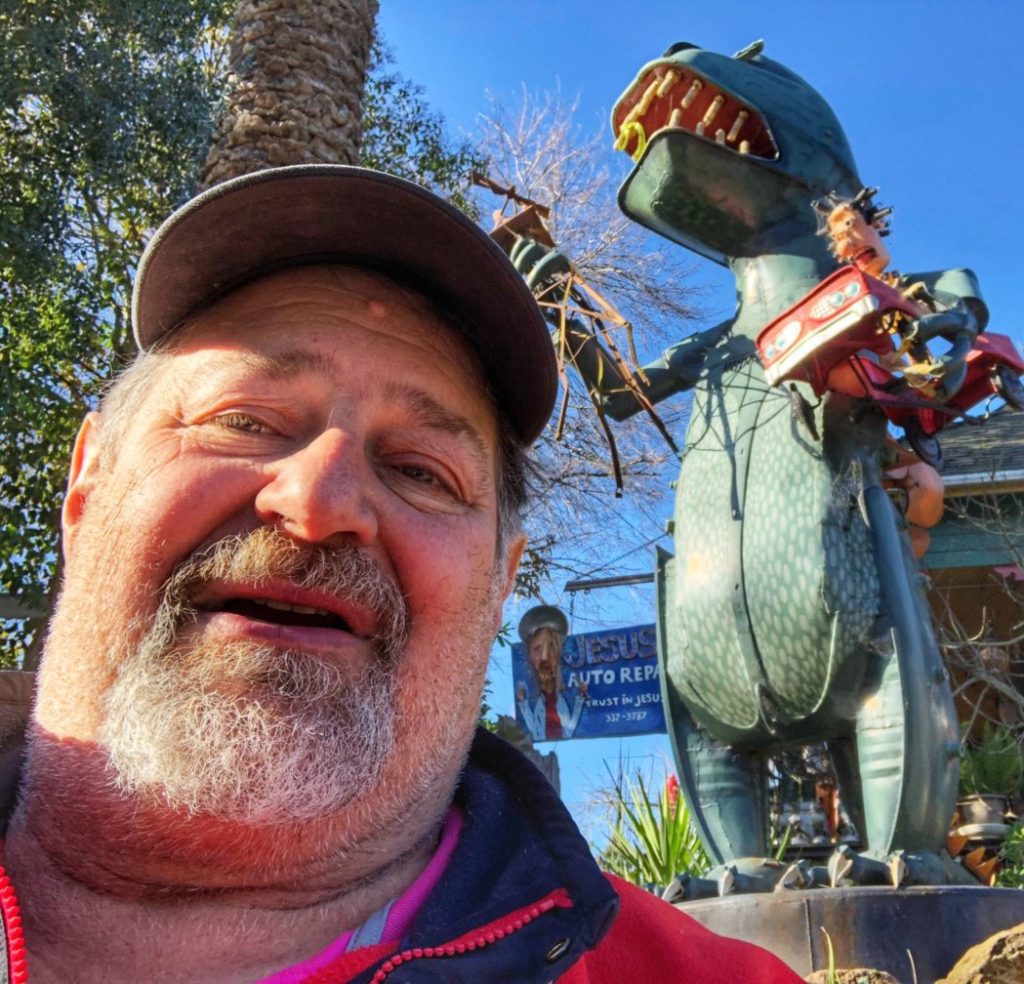 Seagulls from all over
Every time I am on the coast or near water, I am blessed to see seagulls.  I love watching these playful birds.  Here are few of the many shots I took on the road.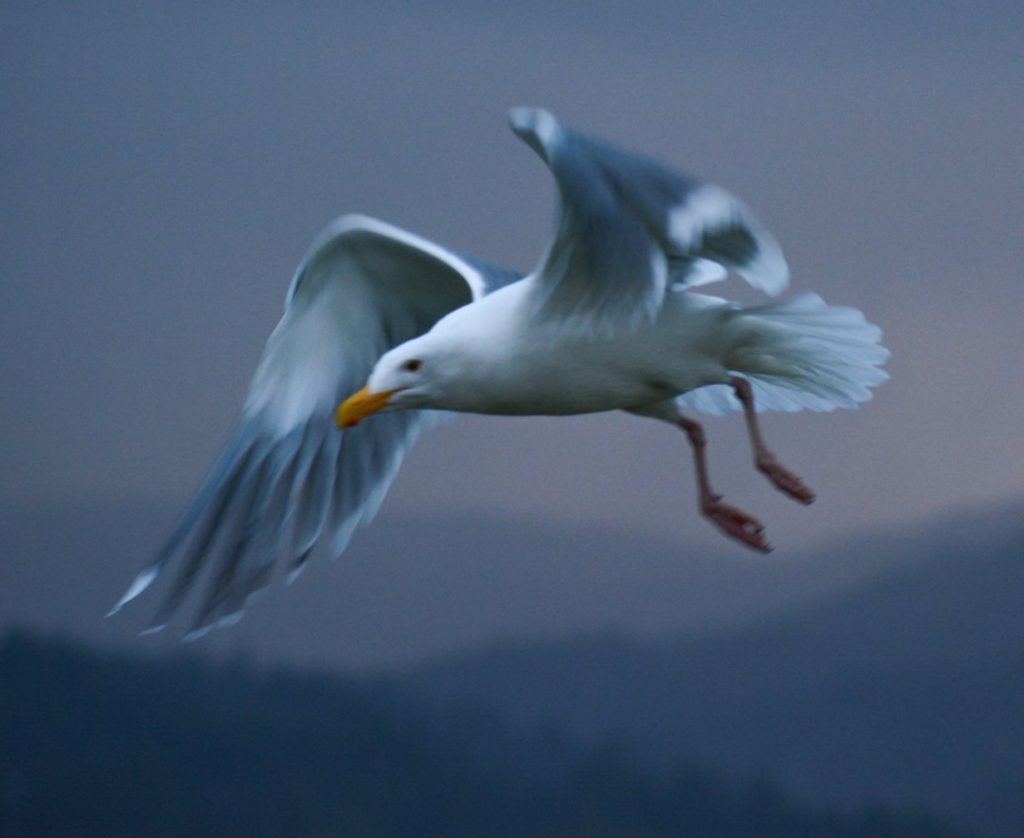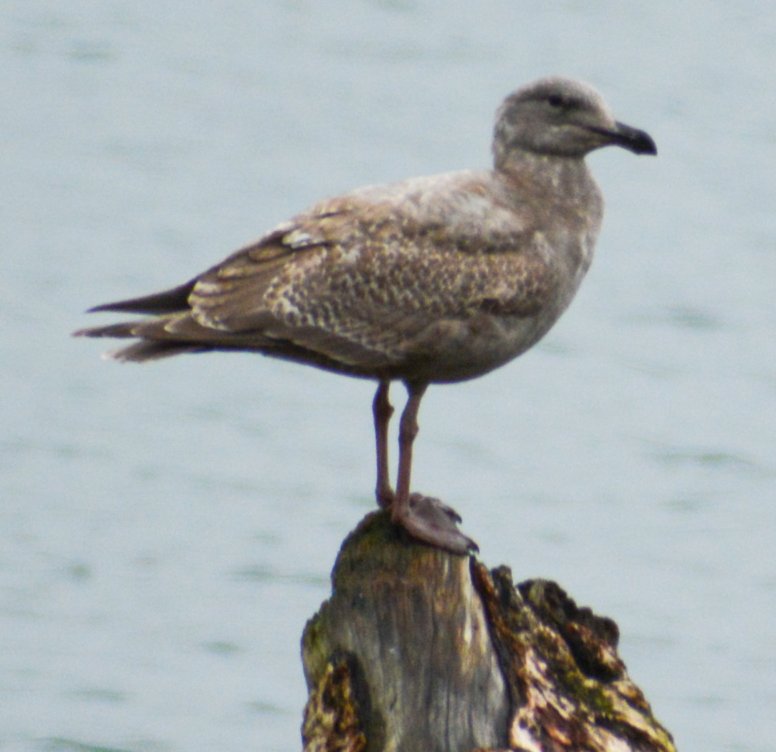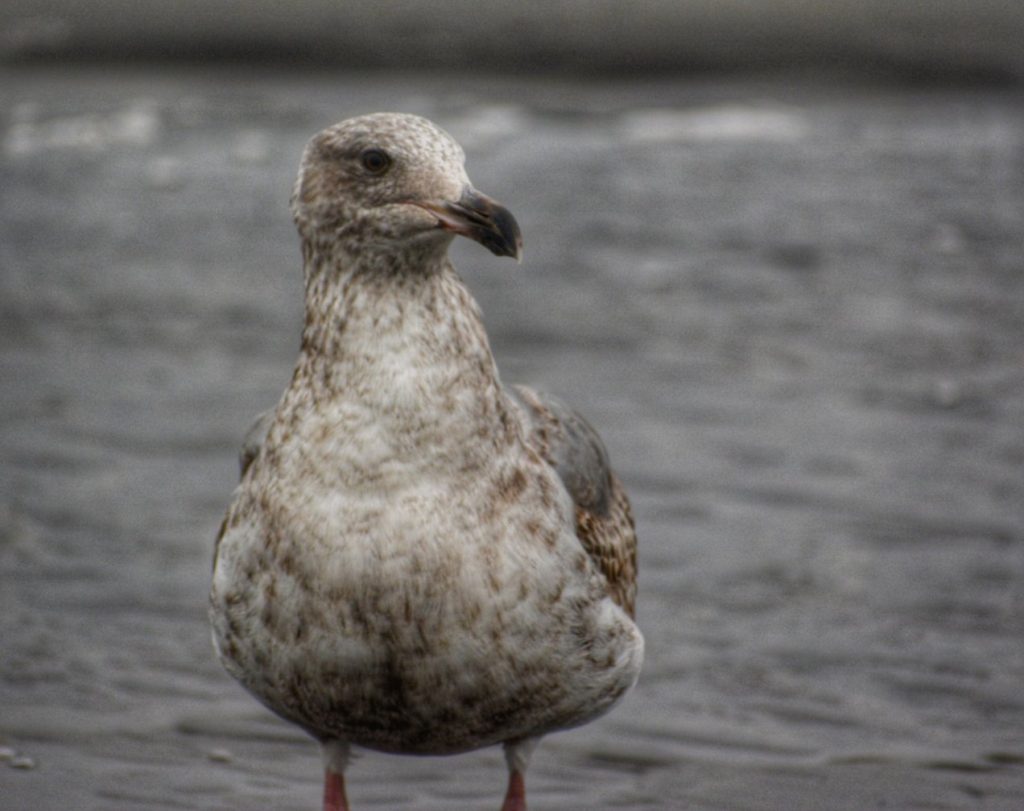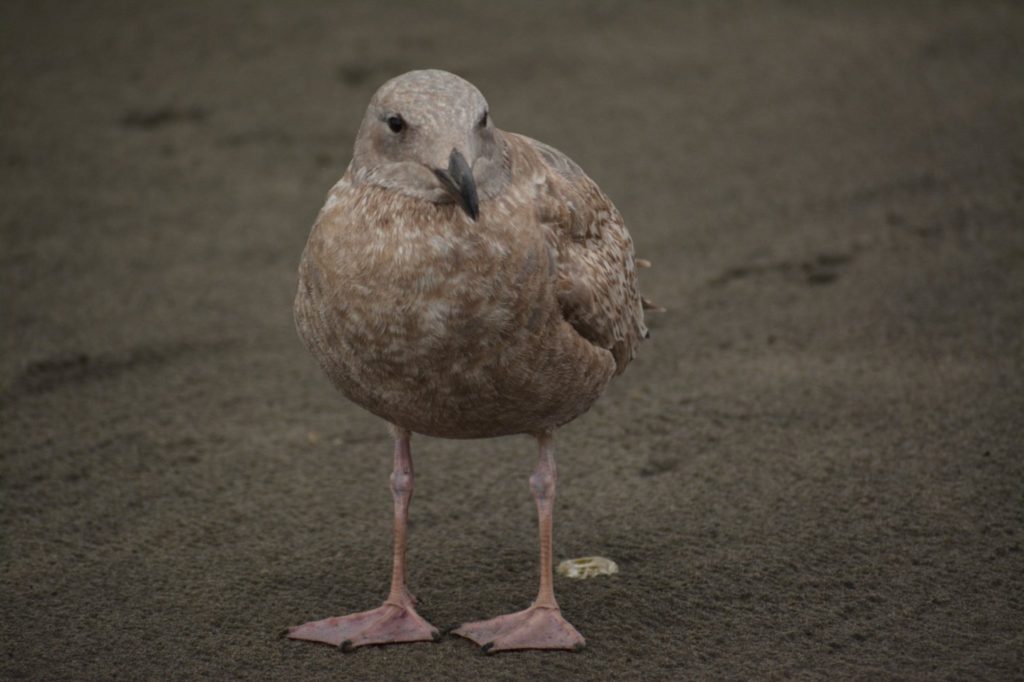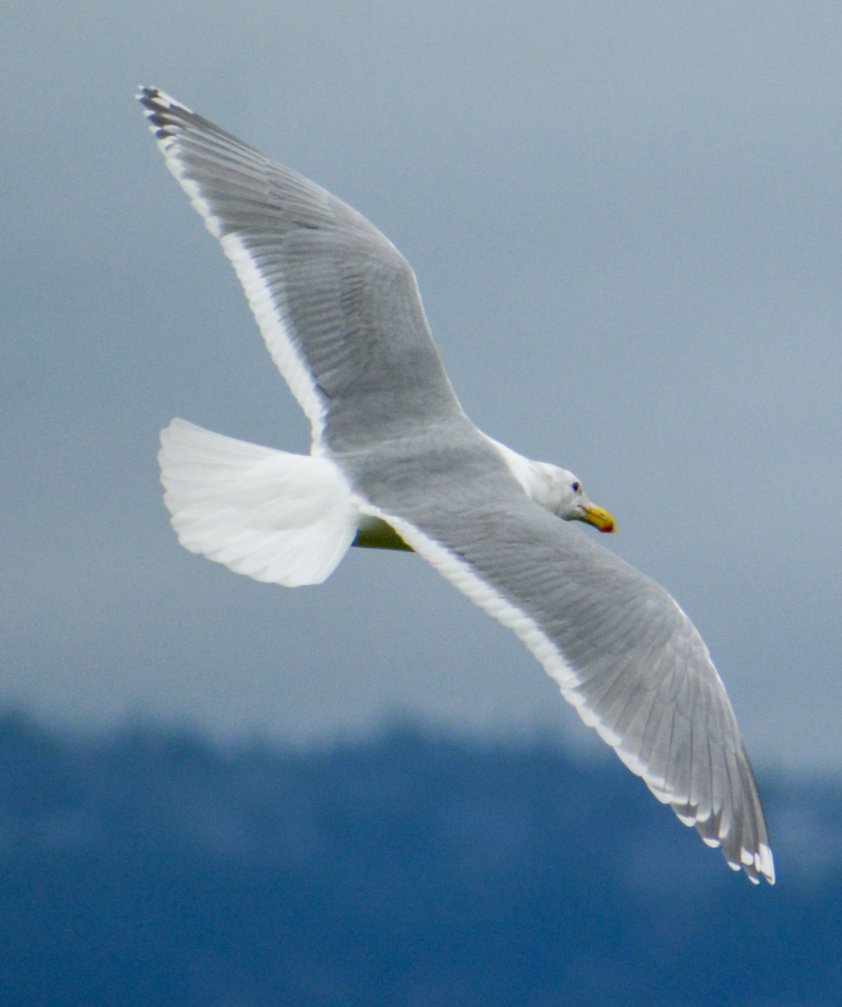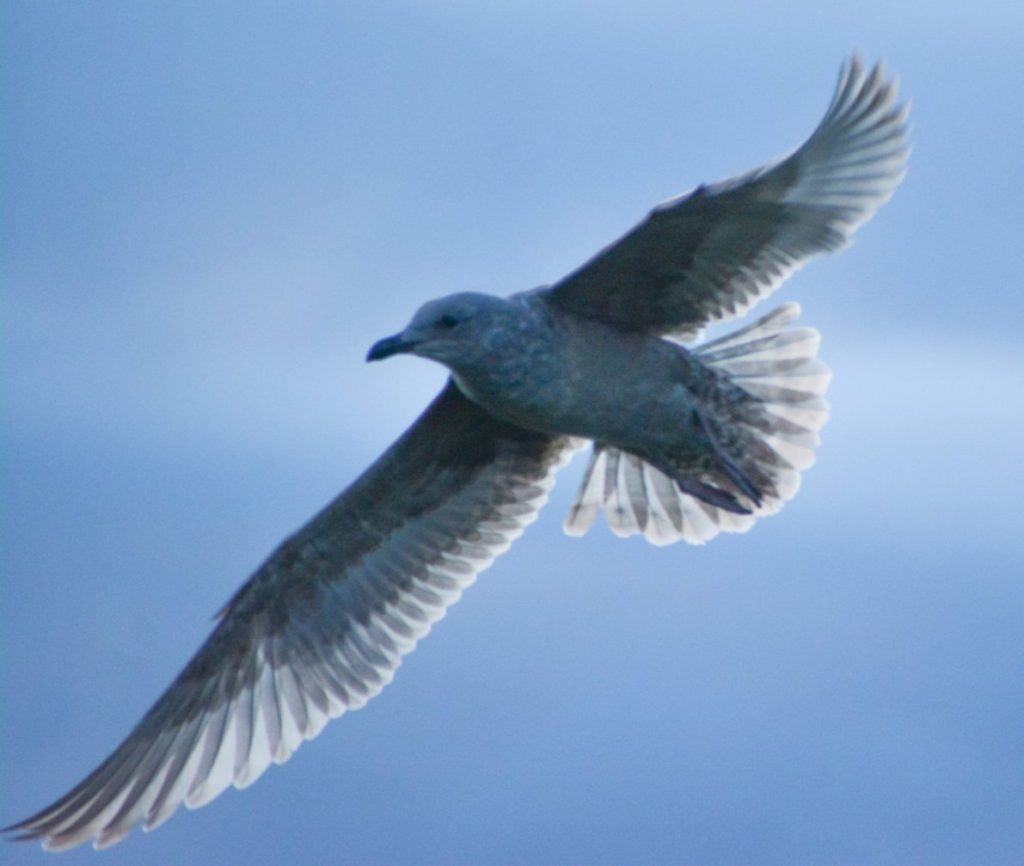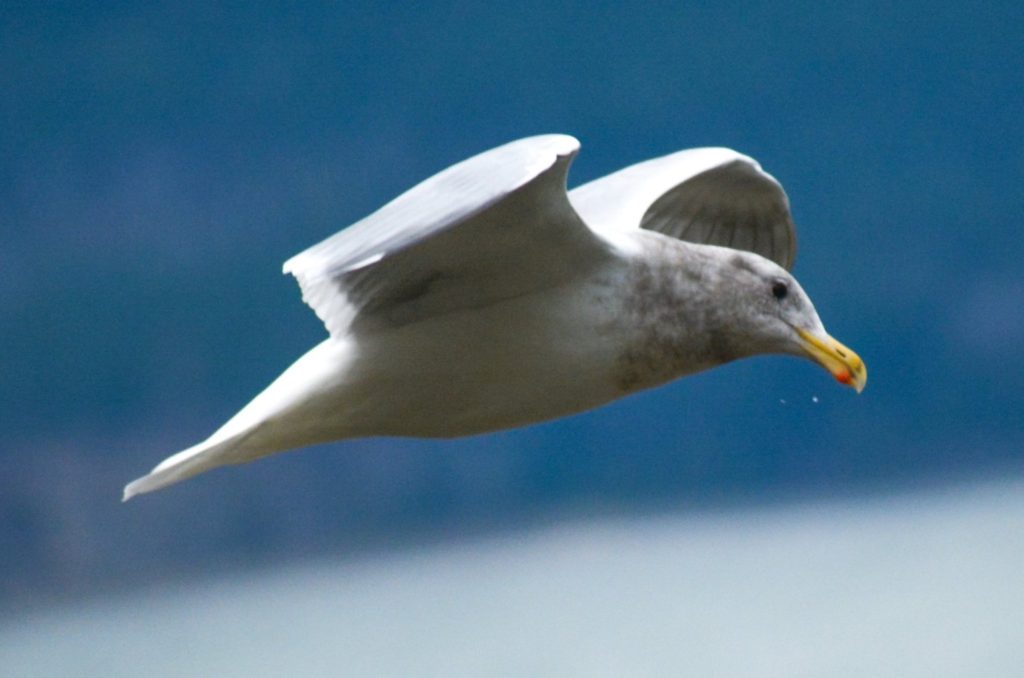 Slow Down for Wildlife Sign
Always a sucker for a fun sign.  Saw this one on the road up to Sequoia National Park.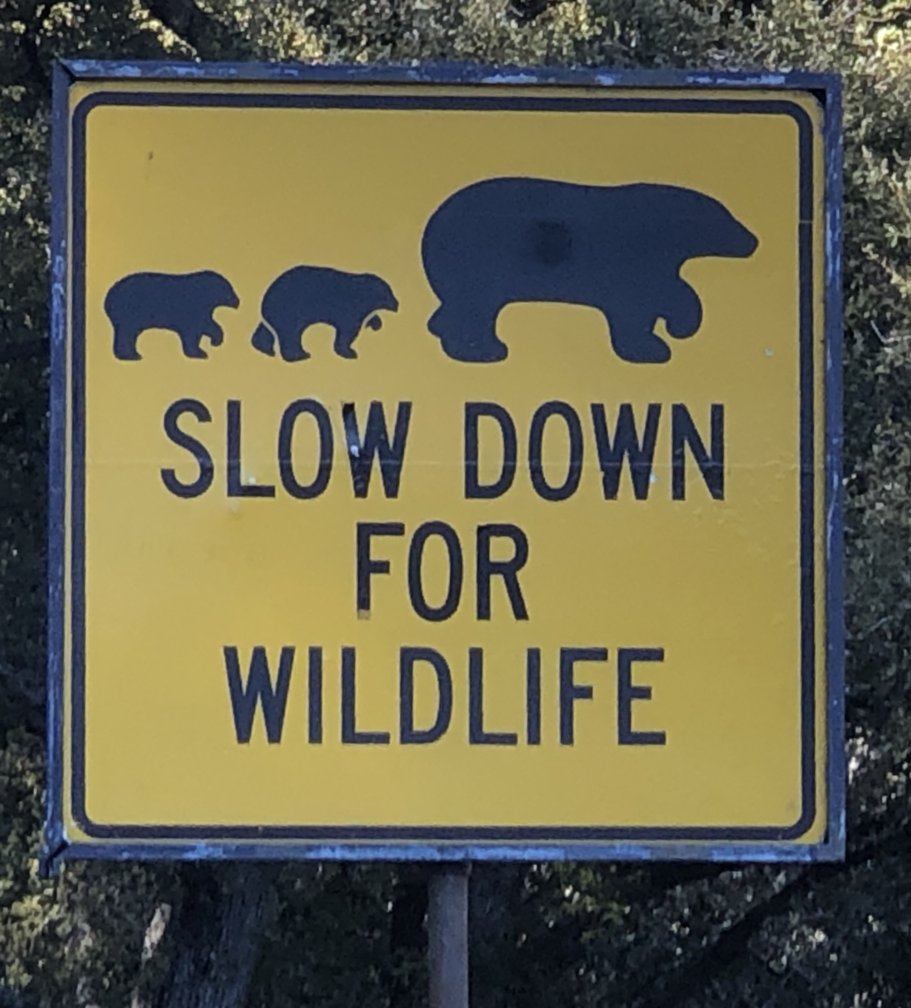 Sequoia National Park – California
As we traveled south from Washington, my daughter insisted that we find a way to get to Sequoia National Park.  It was way out of the way, but well worth it.  The drive from the park entrance up to the park is long and arduous, but so beautiful.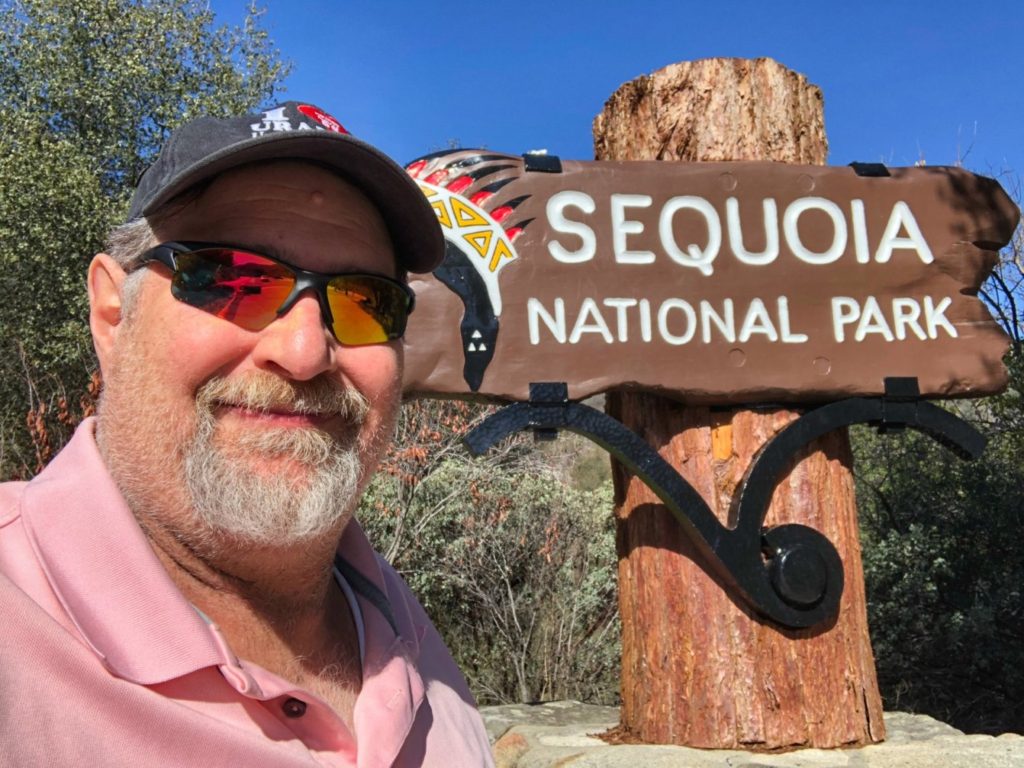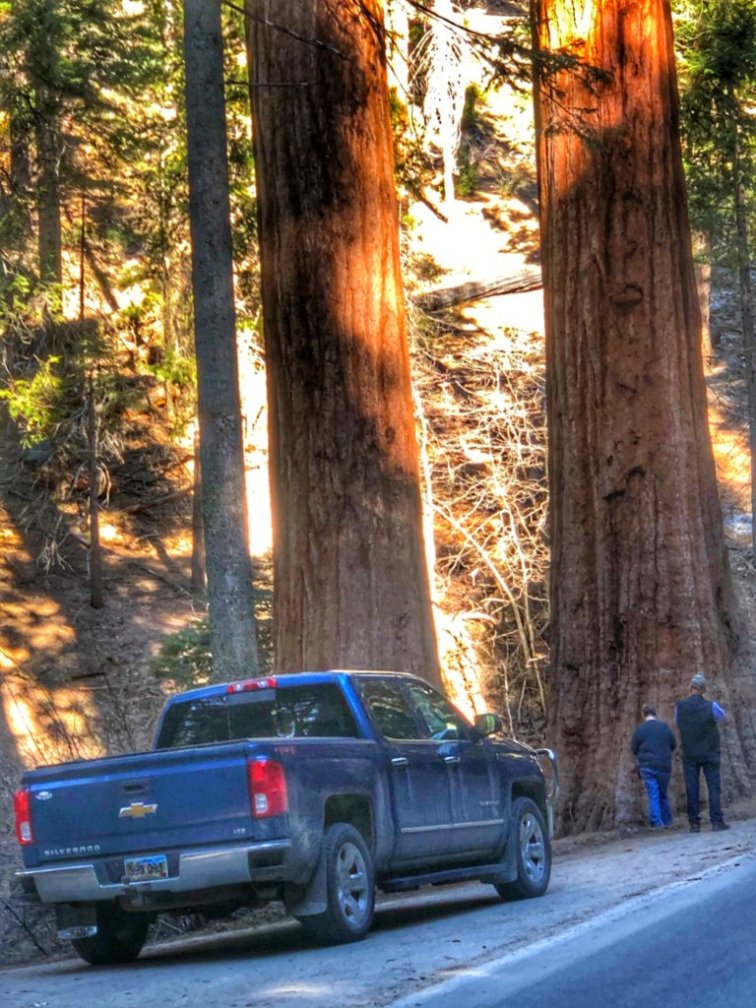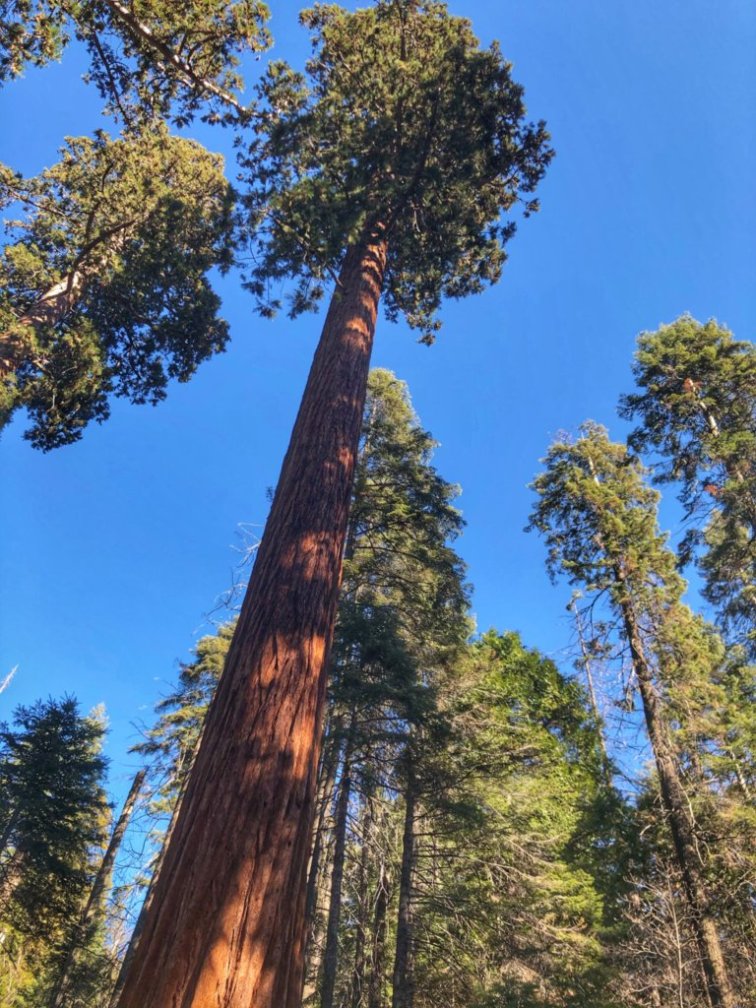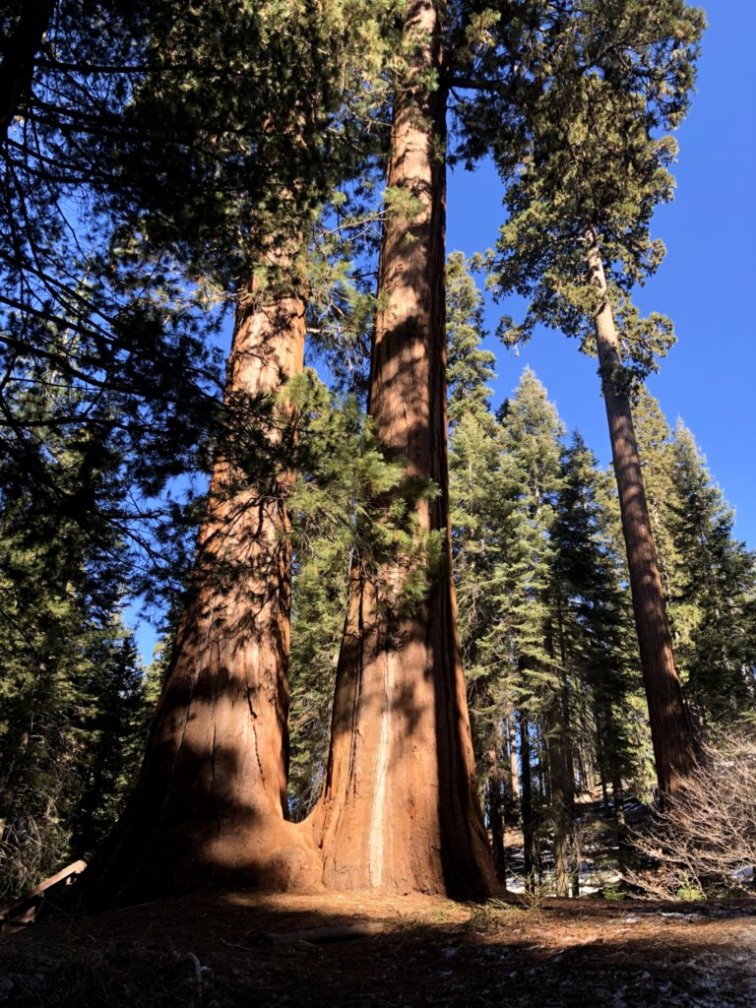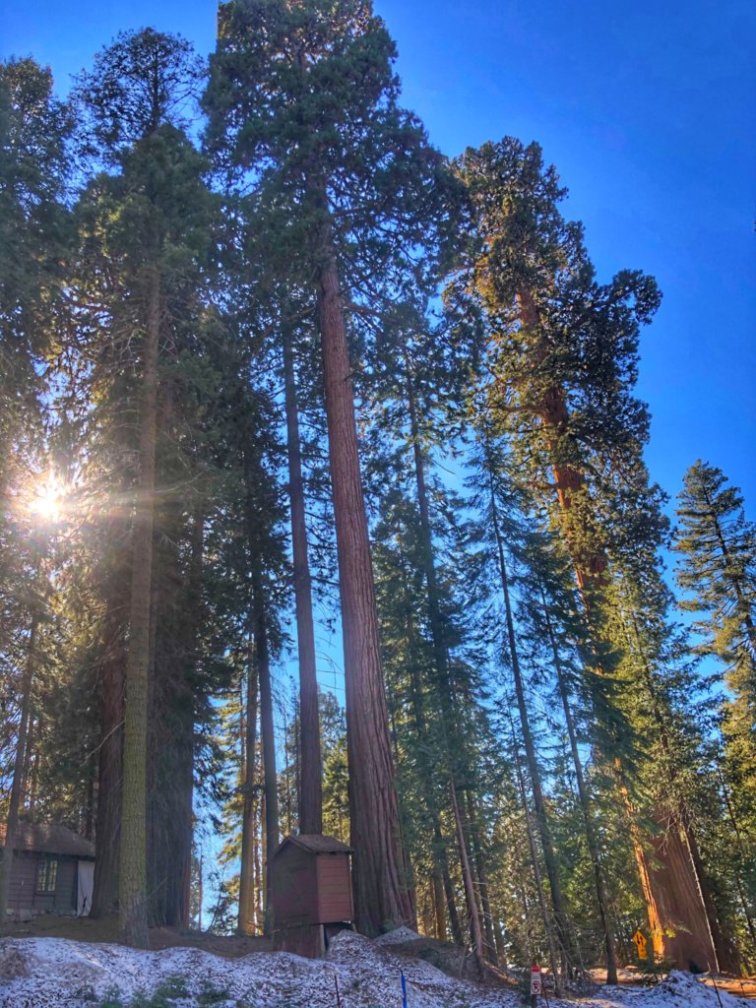 Shopping Cart Sculpture – Nipton, California
Nipton, California is such a whimsical and unique place.  I have written about it on a few other posts.  But, I wanted to include the really funky sculpture made from shopping carts outside of Nipton Trading Post.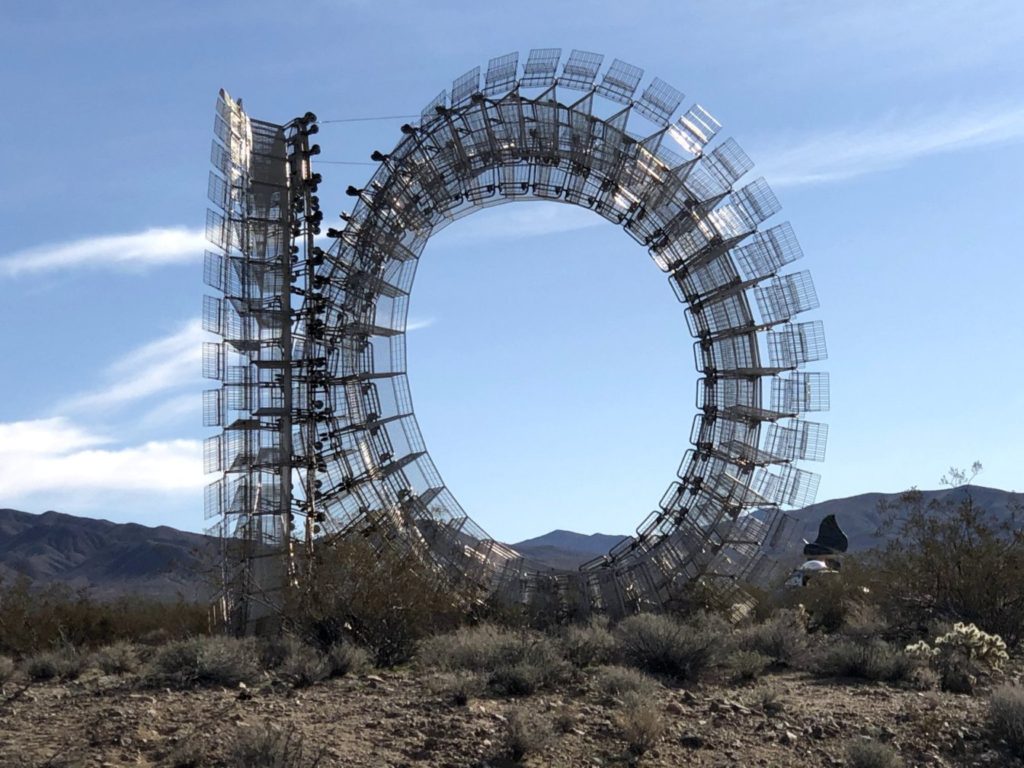 Snow Geese Migration near Dimmitt, Texas
I had barely caught my breath from the excitement of the sandhill cranes on the road to Dimmitt, and then, just a couple of miles later we came across thousands of snow geese.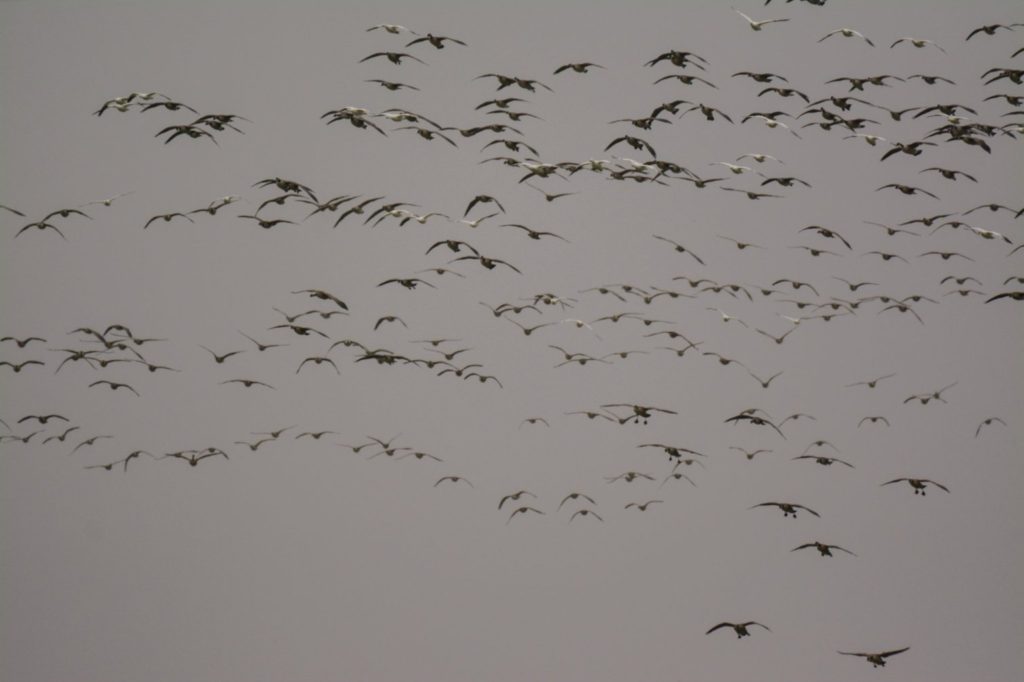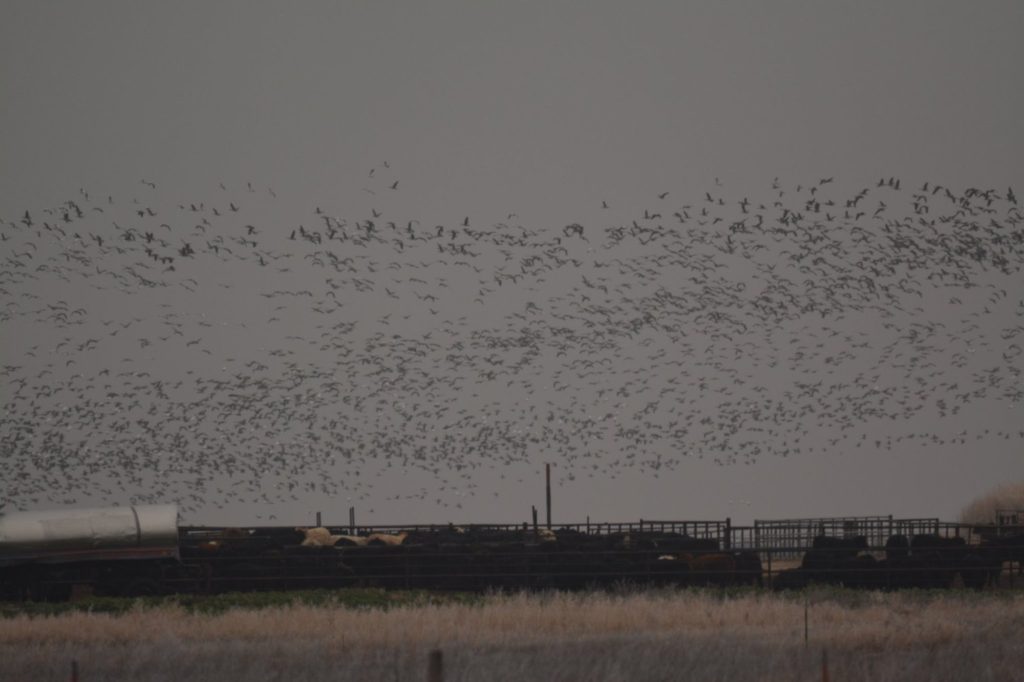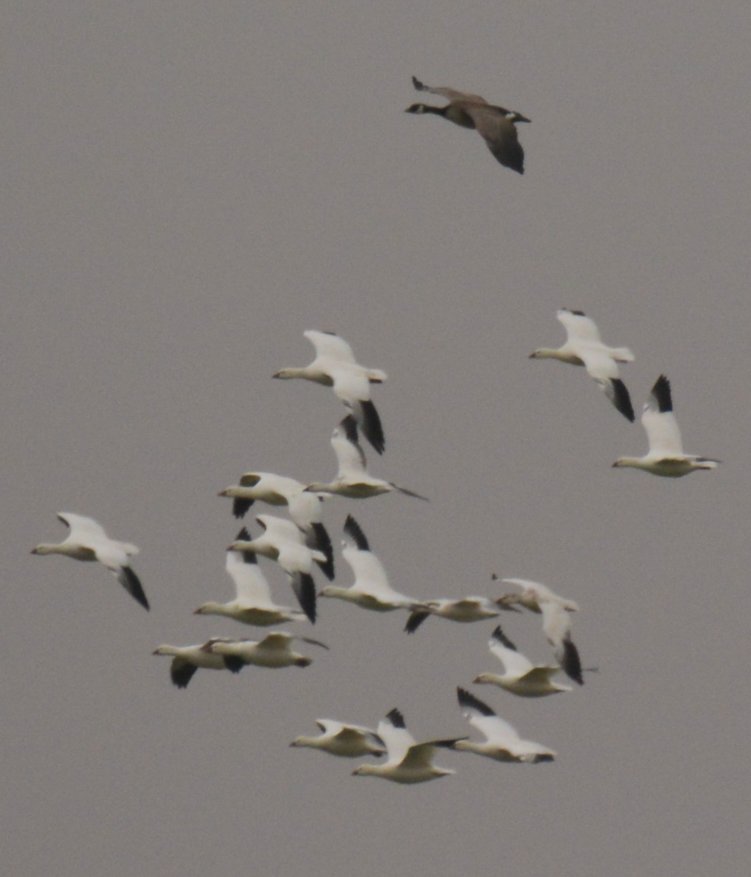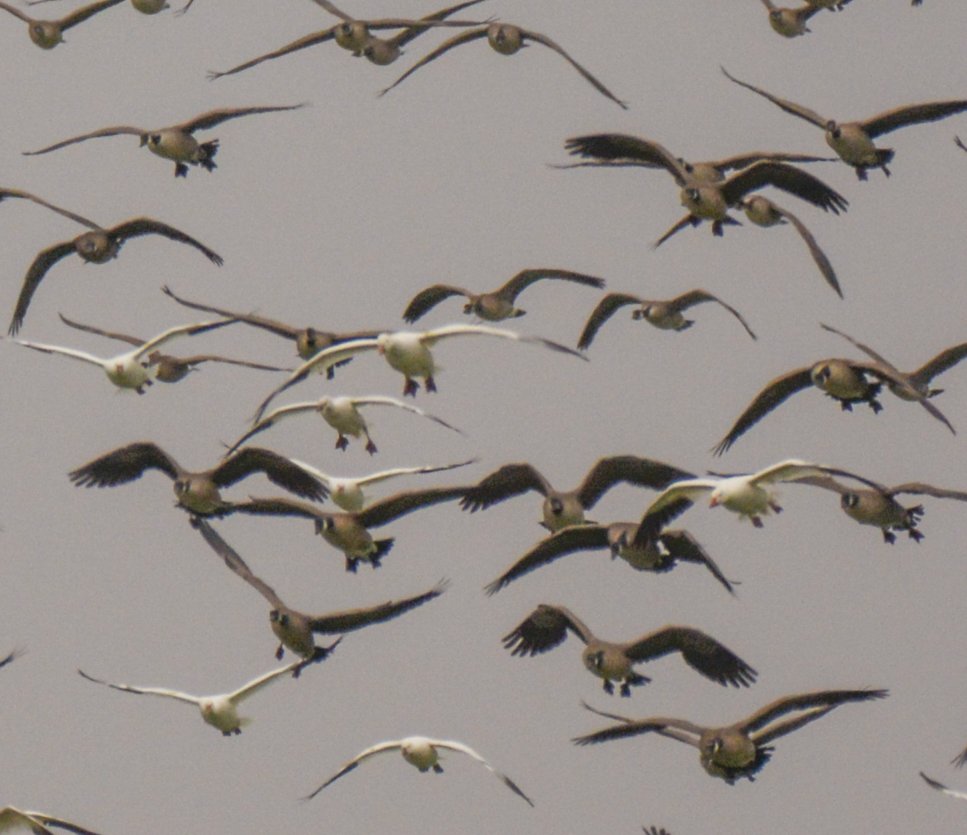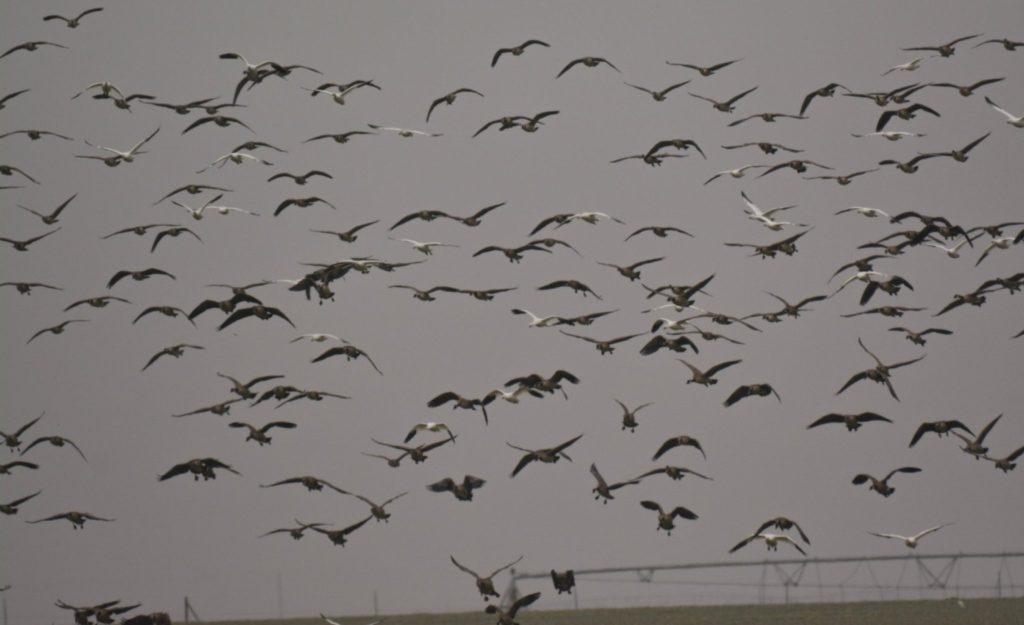 Sunrise, Sunset – California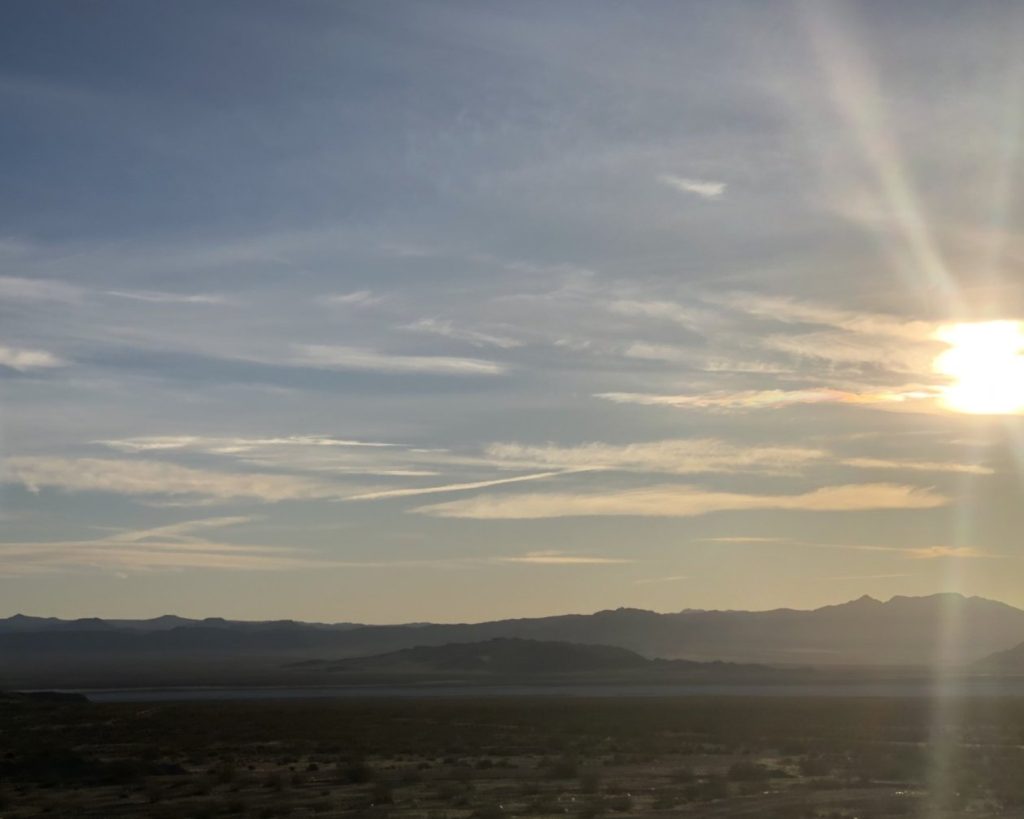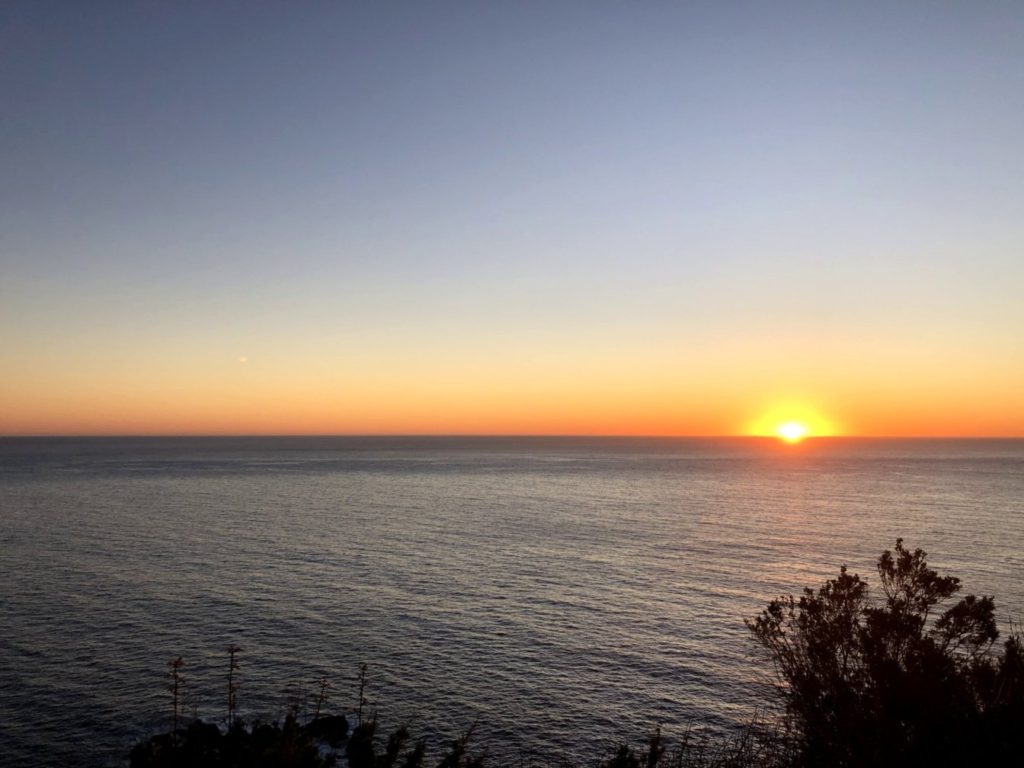 Signs of Seabeck – Seabeck, Washington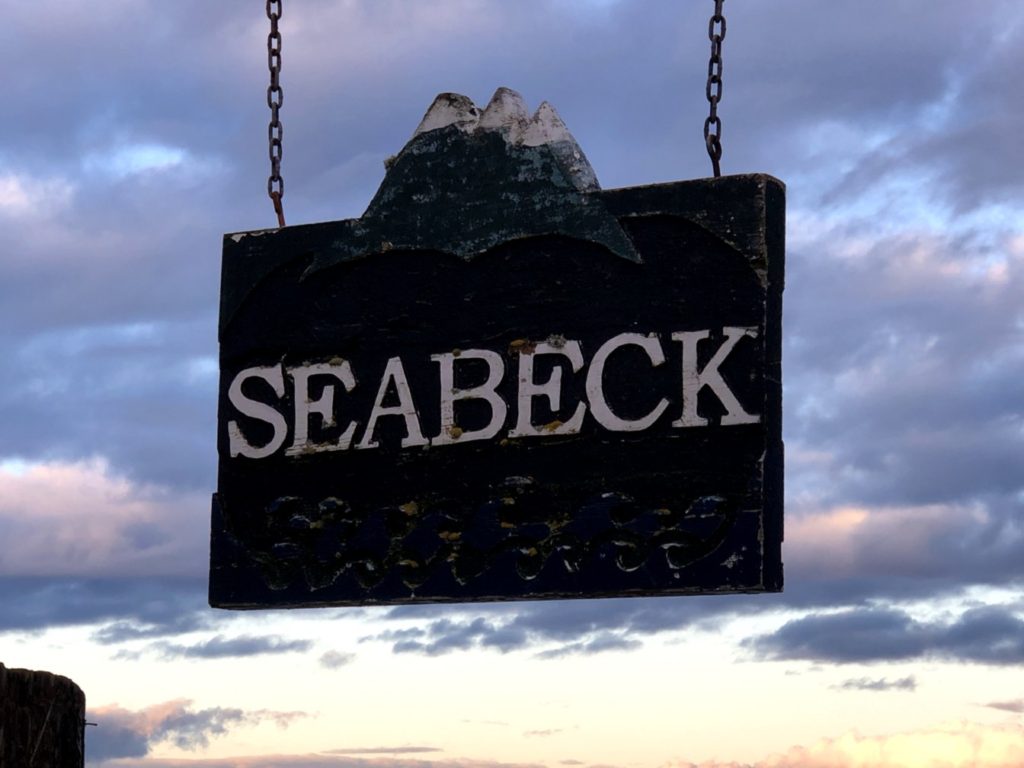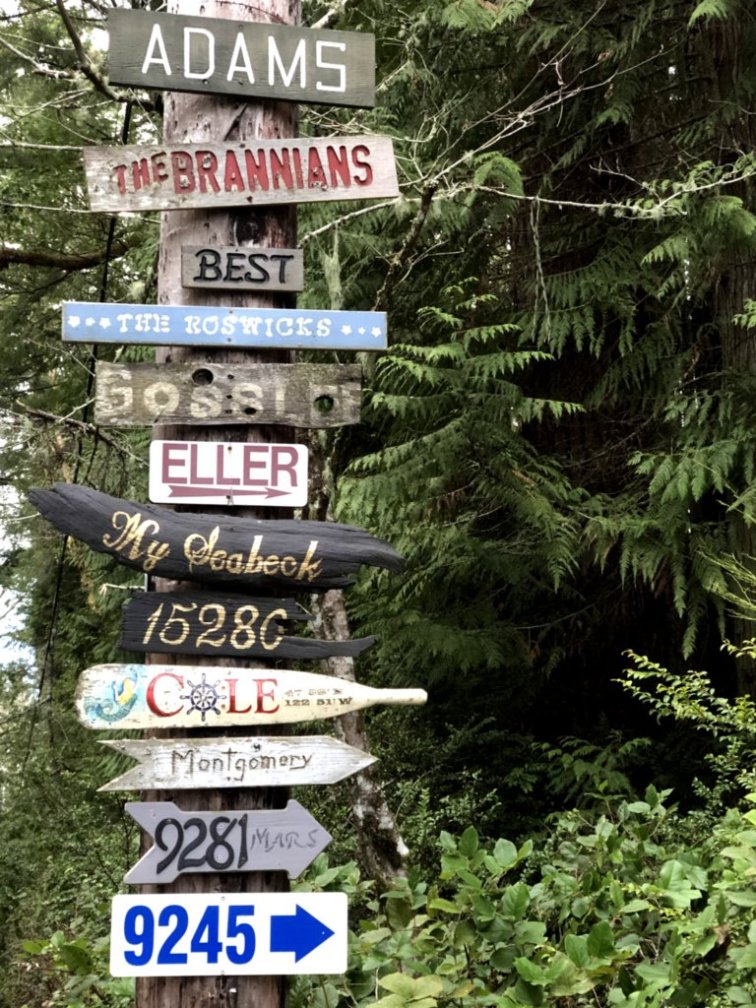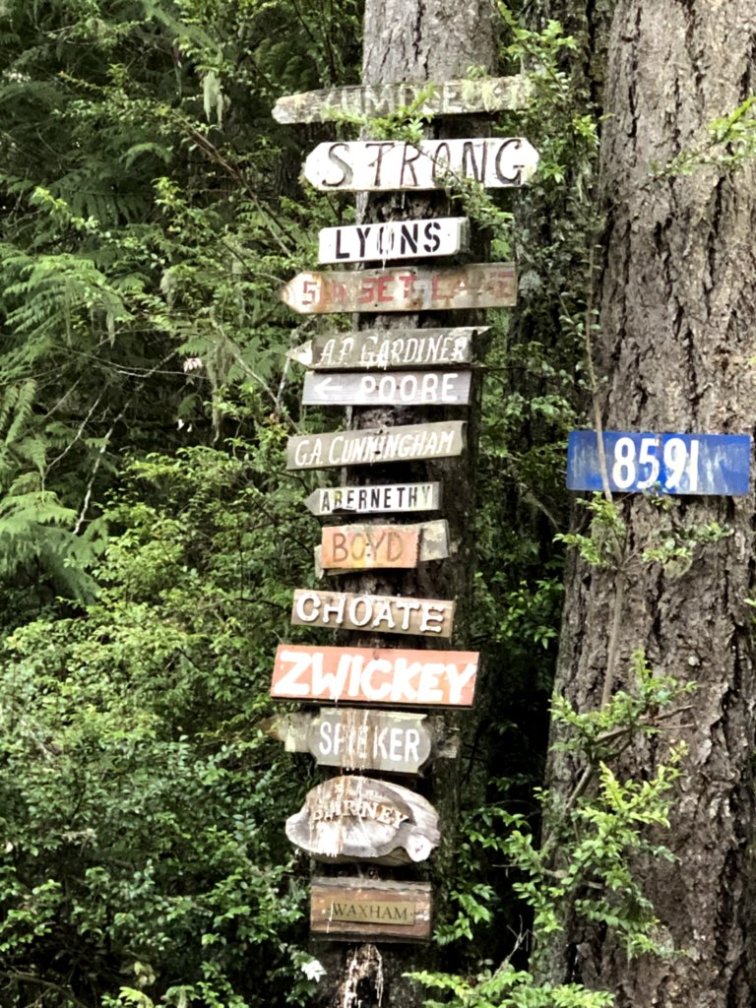 San Francisco Peaks – Flagstaff, Arizona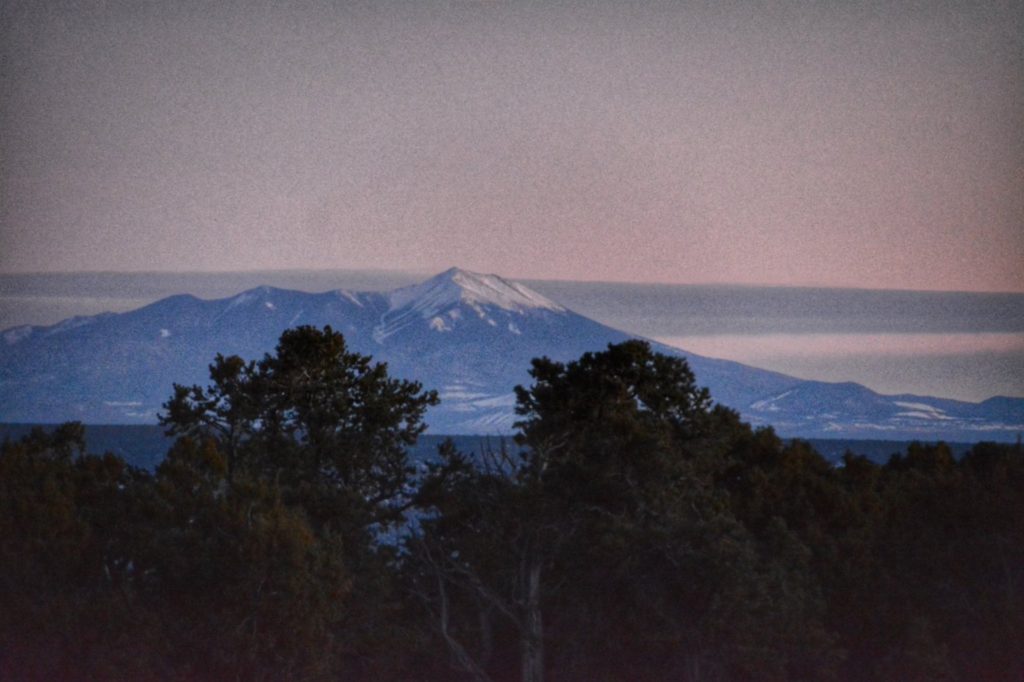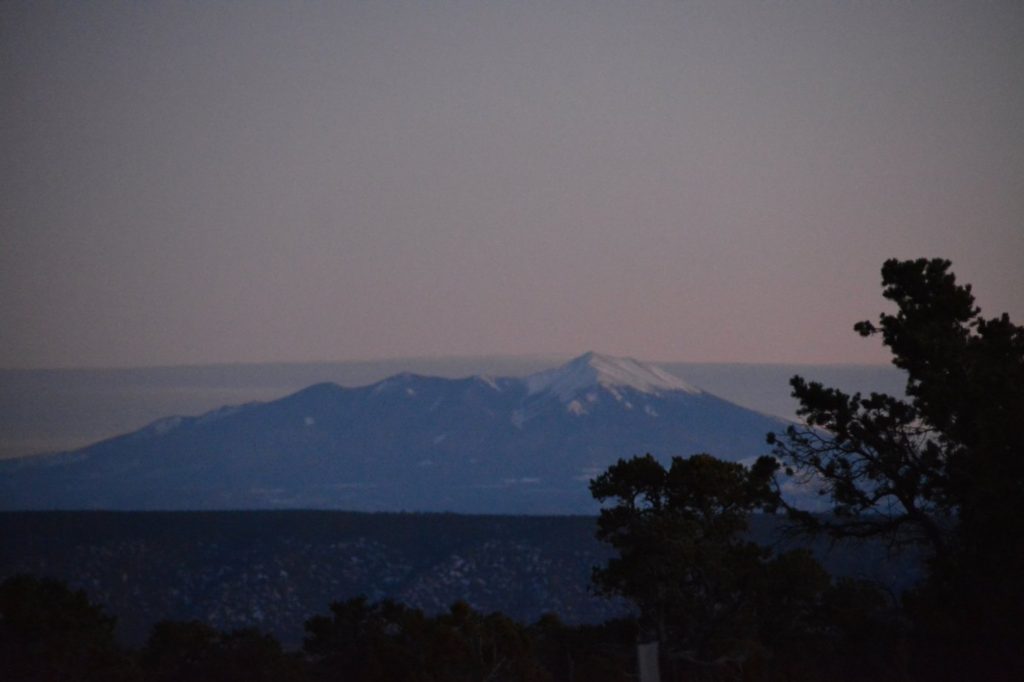 Spaceship – Baker, California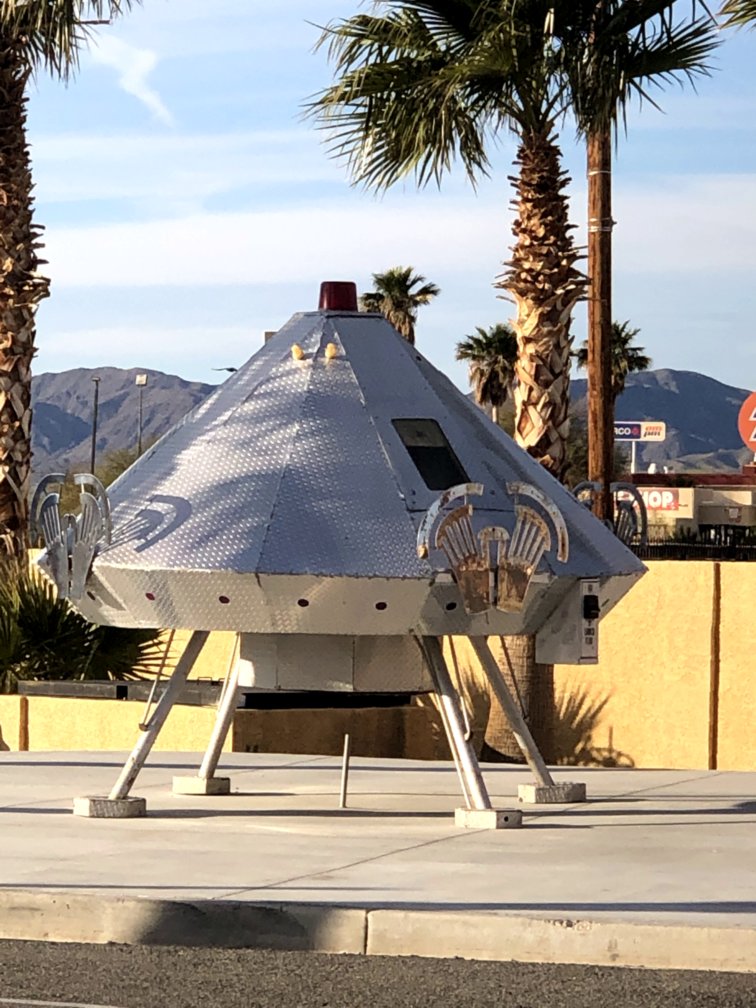 WATCH FOR MY NEW BOOK "8154" — COMING SOON TO AMAZON
I am currently working on my FOURTH book, titled "8154" to represent the mileage of my epic road trip with family.  You can visit my Amazon Author Page to see my other books at https://amzn.to/3azY36l