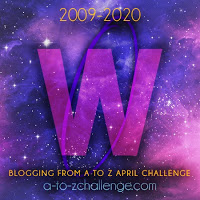 In early 2020 I traveled across the country with  the course of three weeks.  My A to Z posts this year will have the "8154" theme, which will also be the title of my forthcoming new book that will document the epic road trip.  Each entry will highlight a few stories with photos based on the alphabet and not the order of the trip.  I hope you will enjoy this bouncy ride across the back roads of America.  Please enjoy the W Stories. (all photography by David "Sumoflam" Kravetz)
Wyoming
Another of the 20 states we visited on our 8154 Trip.  Sadly, we passed this sign in the evening, so it was dark.  Welcome to Wyoming.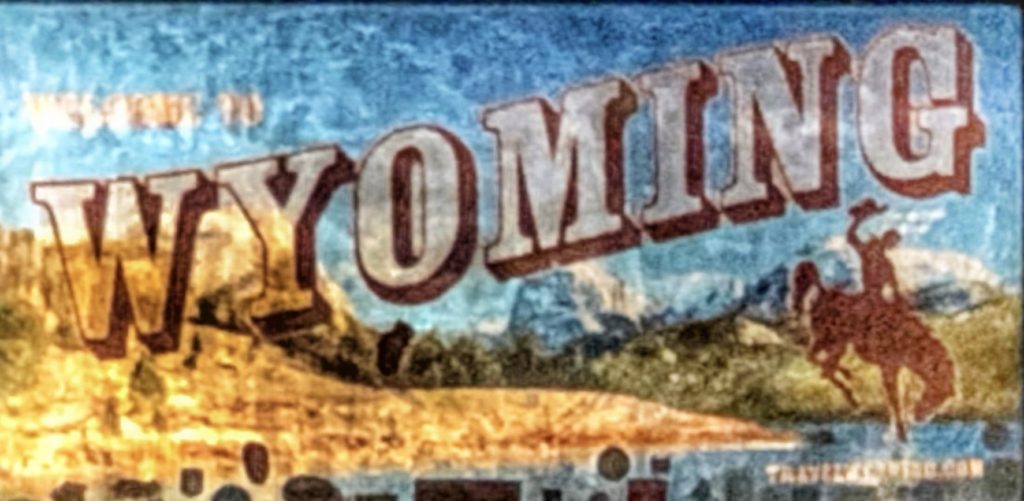 Wigwam Motel – Holbrook, Arizona
One of the more iconic throwbacks to Route 66 travel (and other travel for that matter) is the Wigwam Motel (also called the Wigwam Village). Built in the 1930s and 1940s, the rooms are designed liked teepees.  (See some history here) Originally there were seven of these built across the country with two in Kentucky, and then one each in Alabama, Florida, Arizona, Louisiana and California.  As of this writing, only three remain: One in Cave City, Kentucky (near Mammoth Cave National Park), one in Holbrook, Arizona on Route 66 (near Petrified Forest National Park) and the other on the city boundary between Rialto and San Bernardino, California, also on Route 66.  I have written about the one in Cave City, officially known as Wigwam Village #2, in a previous post in 2008.  My family actually rented five units in July 2017 as part of a family reunion.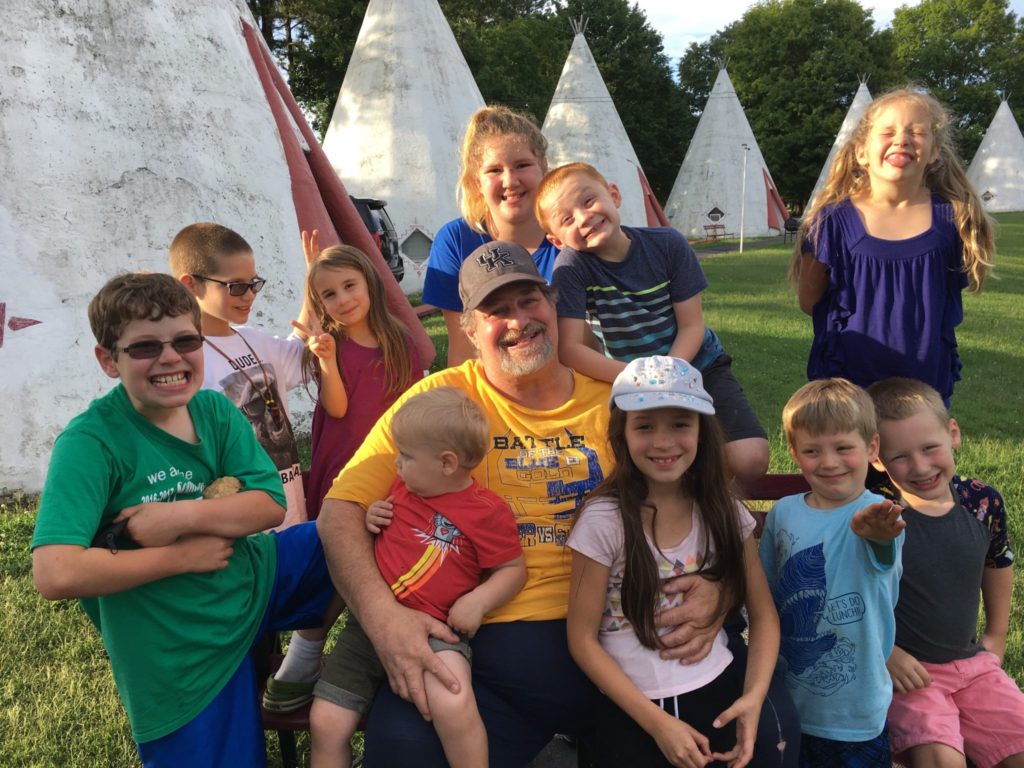 These villages were originally developed by a guy named Frank A. Redford in the 1930s.  He even had the design patented in 1936.   The first of them was built in Horse Cave, Kentucky in 1933, but it closed in 1935 after Redford built a larger one in Cave City in 1937.  This one consisted of 15 Teepees.  It was listed on the National Register of Historic Places in March 1988. (Facebook Page)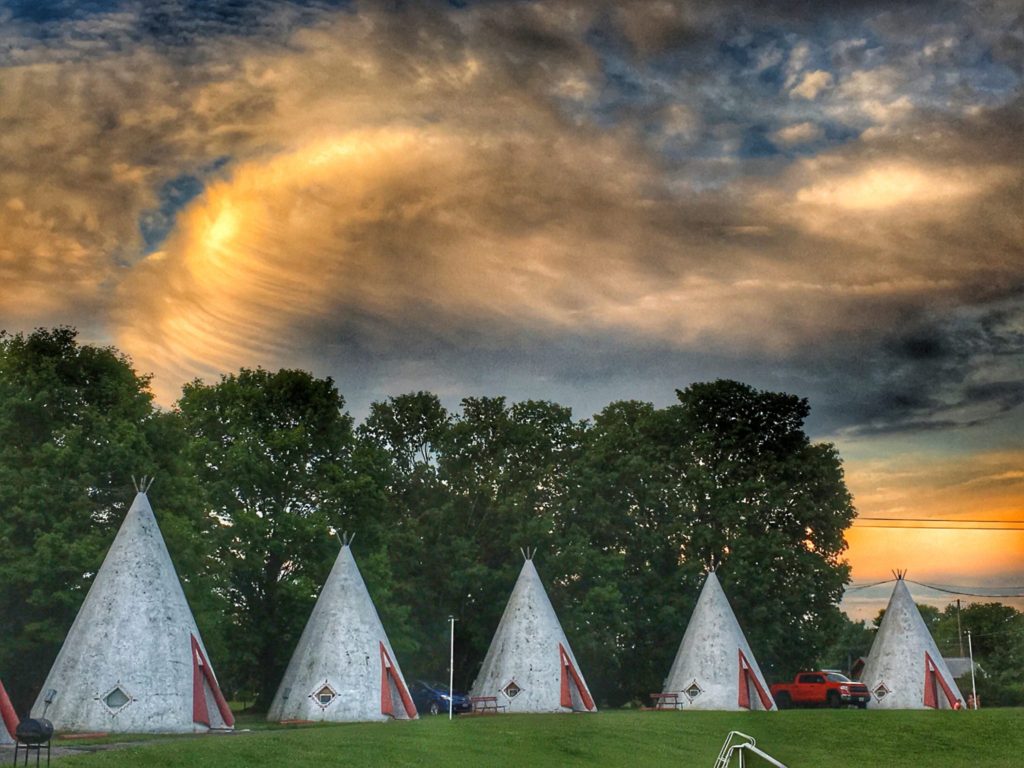 Wigwam Village #3 was built in New Orleans in 1940, but went out of business in 1954. Wigwam Village #4 was built in Orlando, Florida in 1948 and had 27 guest rooms. It was razed in 1974. Wigwam Village #5 was built in Bessemer, Alabama in 1940 and had 15 Wigwams.  It went out of business in 1964. Wigwam Village #7 was built by Redford in 1947 in Rialto, California on Route 66.  It has gone through times of disrepair, but was renovated in 2005. It was listed on the National Register of Historic Places in 2012.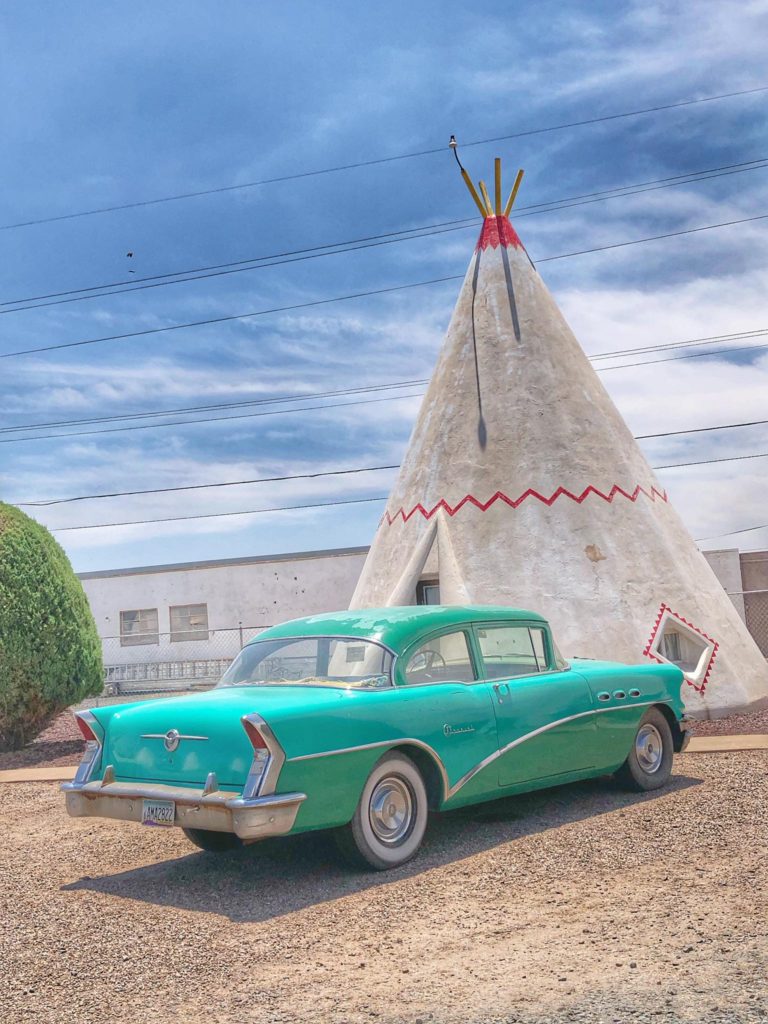 The one in Holbrook, which is the subject of this story, is officially listed as Wigwam Village #6.  This particular one was built in 1950 by Chester E. Lewis and is probably the most famous of all of them due to its location on Route 66 and close to the Petrified Forest National Park.  Lewis had purchased the rights to Redford's design as well as the rights to use the name.  Lewis came up with a novel idea for paying Redford.  He installed coin-operated radios in each room and every dime inserted for the 30 minutes of play time would be sent to Redford as payment.
This location has 15 Wigwams and can still be rented.  In keeping with the authenticity of the originals, there are no telephones, internet or other modern amenities, though they do offer air conditioning and cable TV.  It was added to the National Register of Historic Places in May  2002.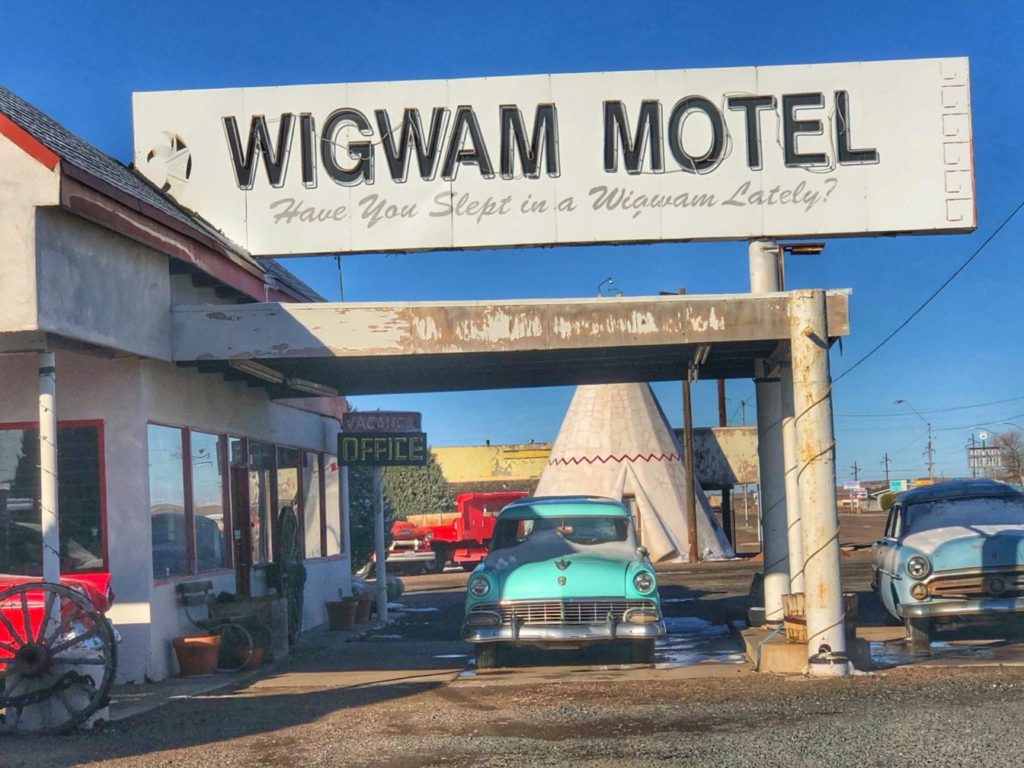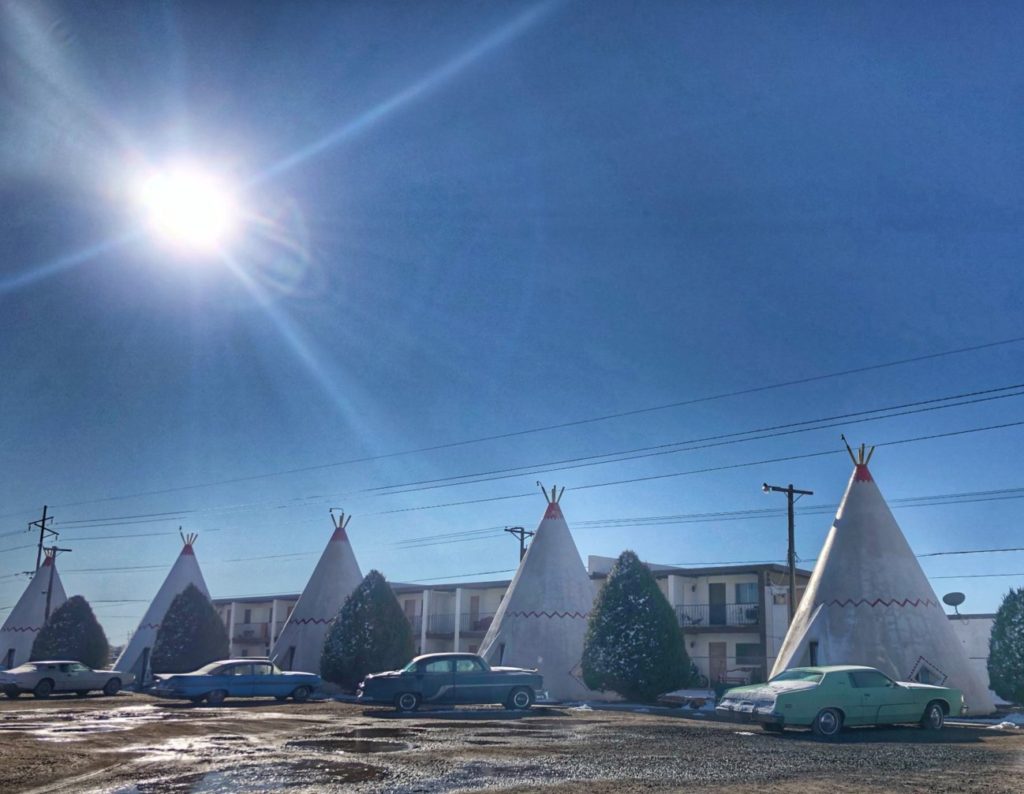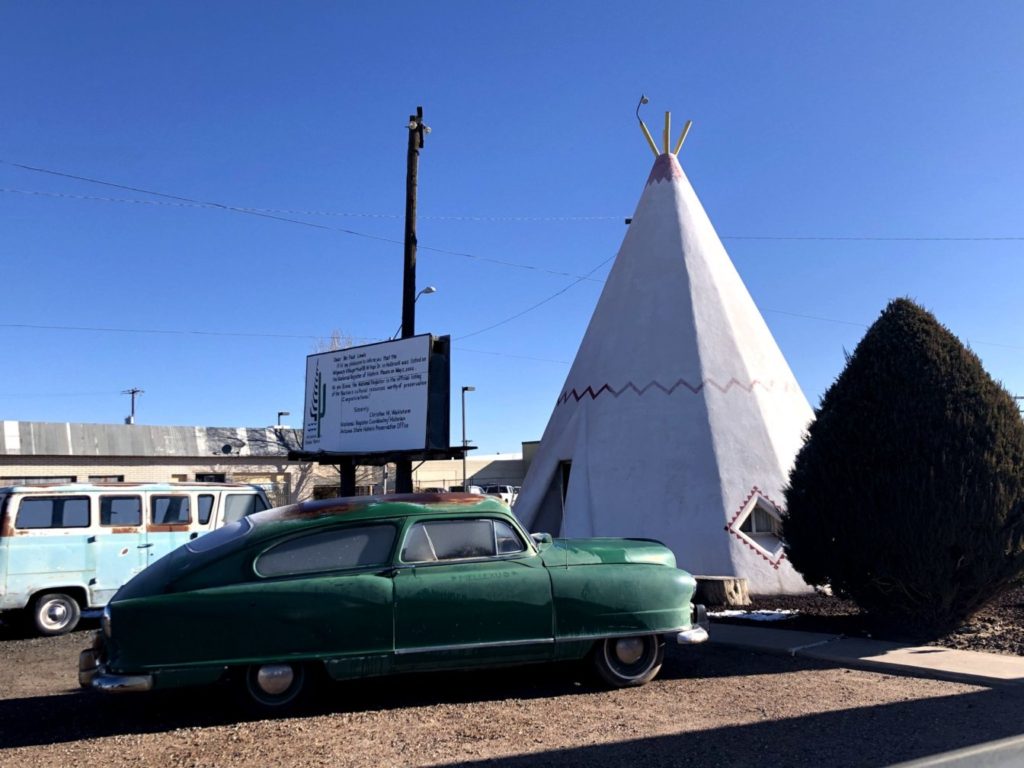 Wig Wam Pub & Texas BBQ – Bremerton, Washington
Speaking of WigWams, on our 8154 trip, I got to visit with one of my close friends from high school while out in Washington.  Since I was in Port Orchard and he lived close by, we decided to meet at the Wig Wam Pub in Gorst (actually in Bremerton).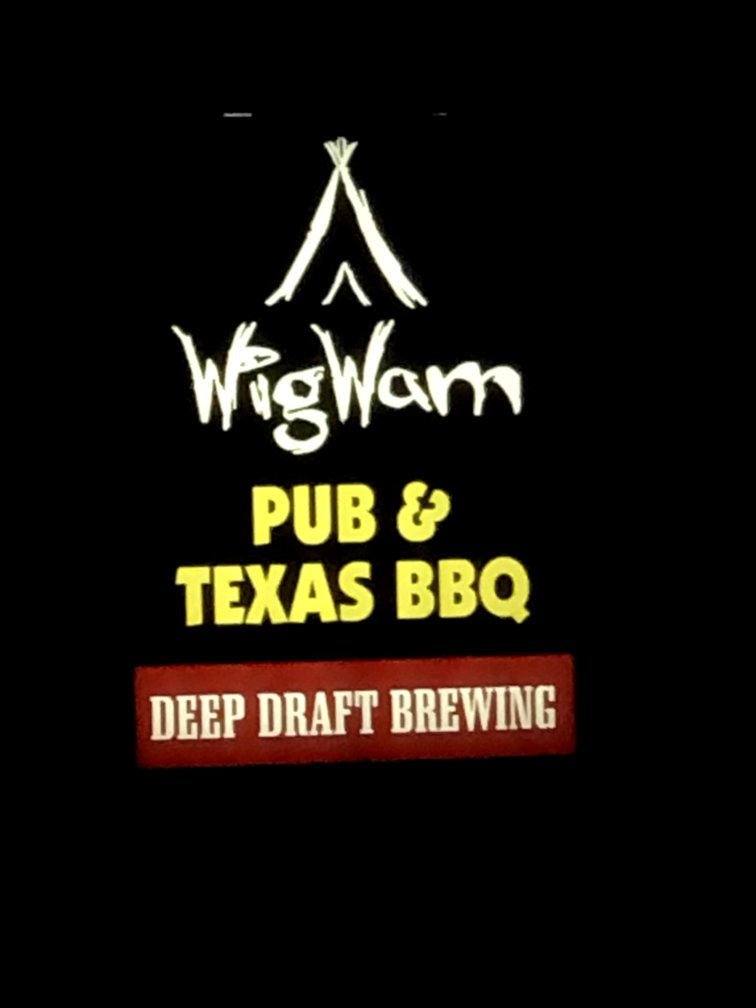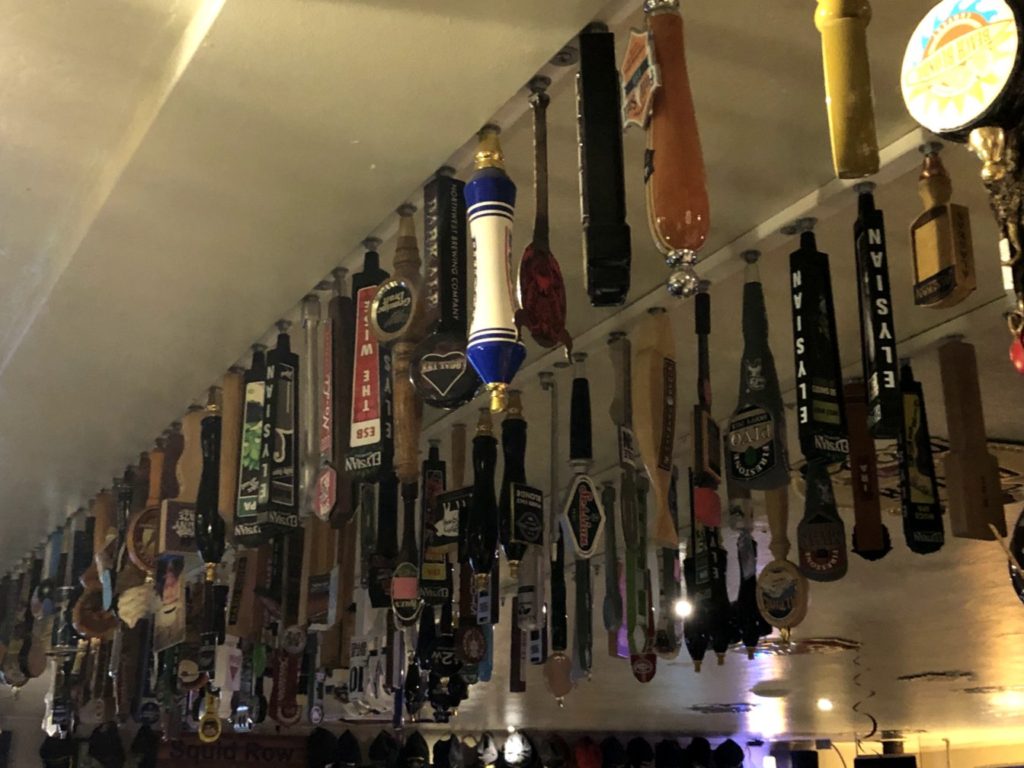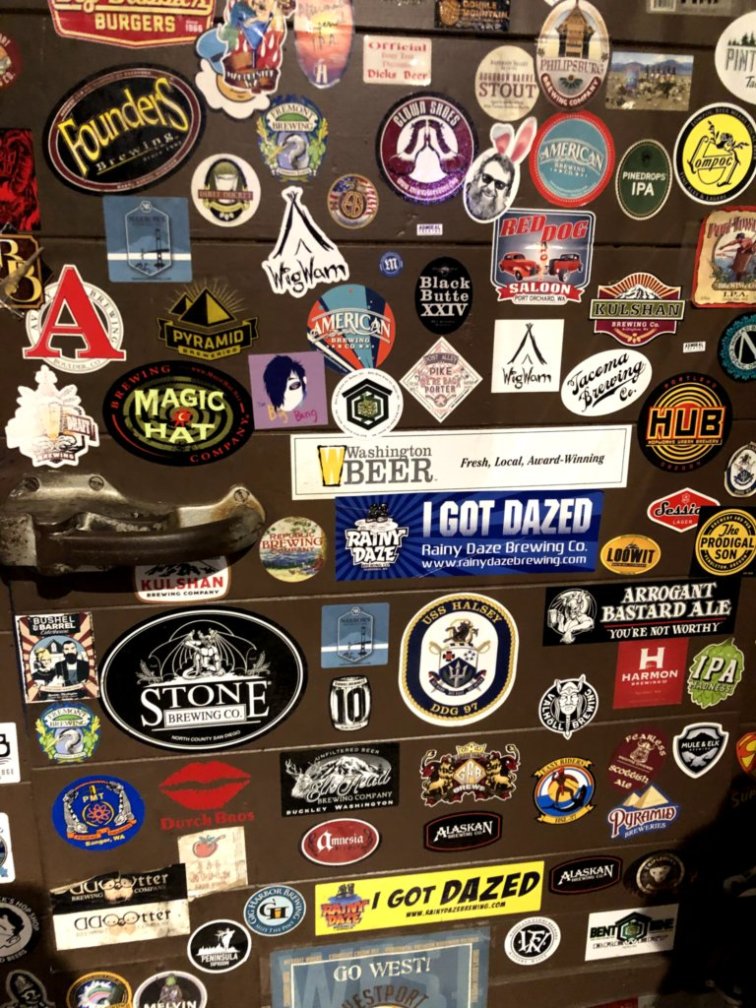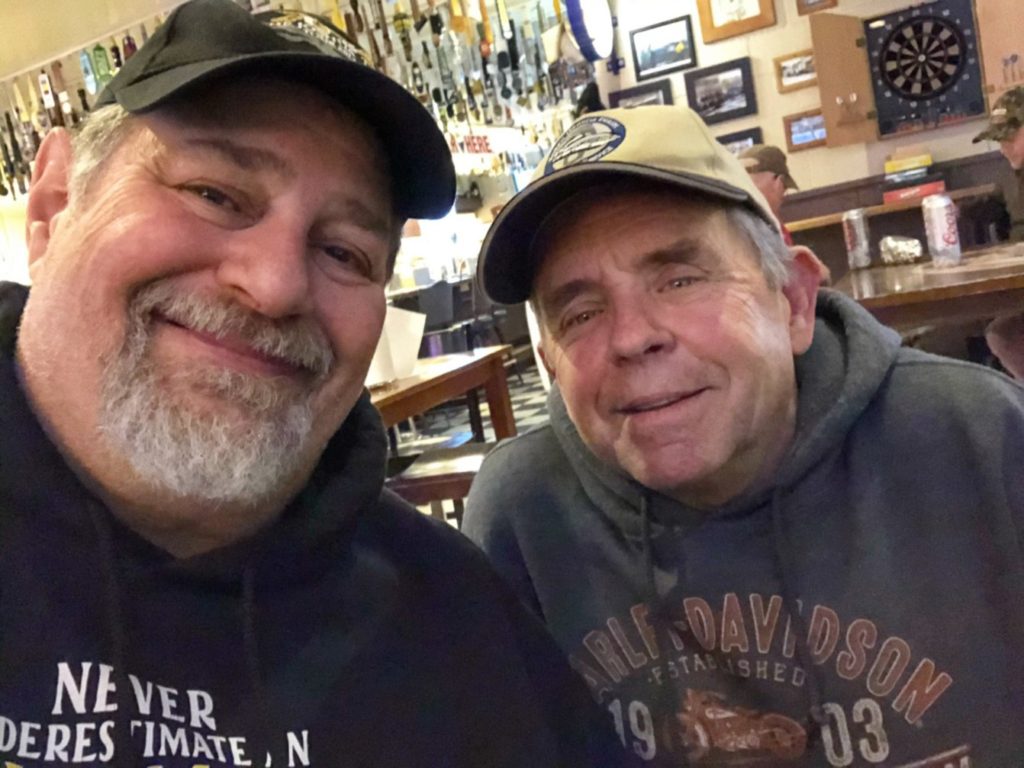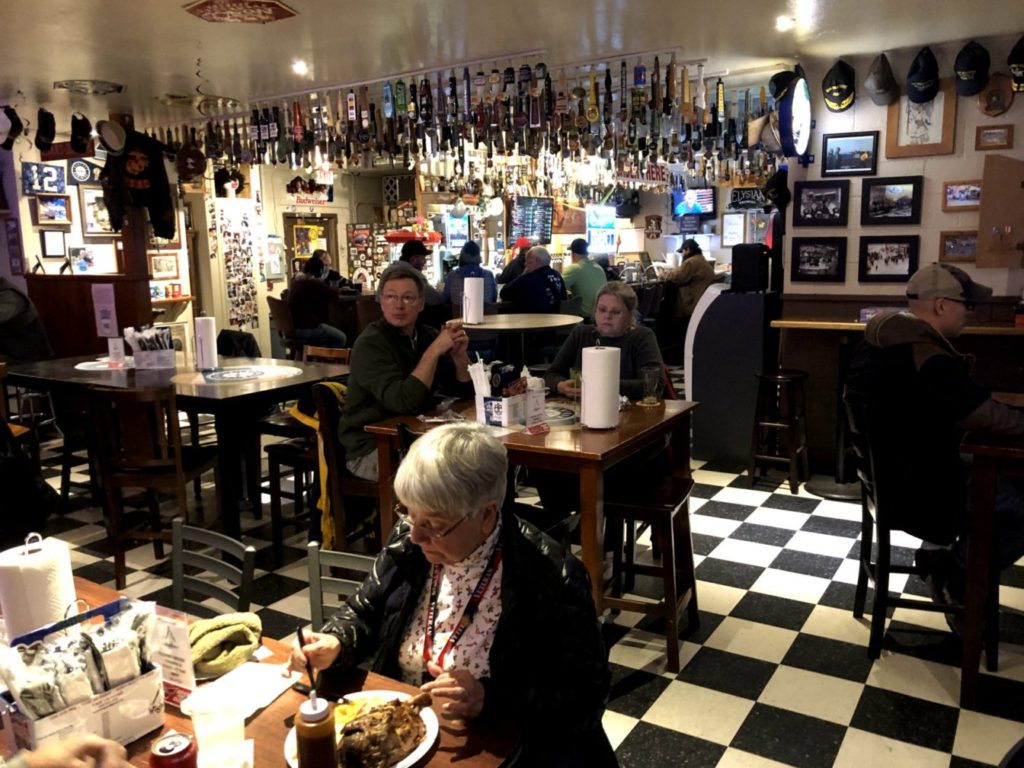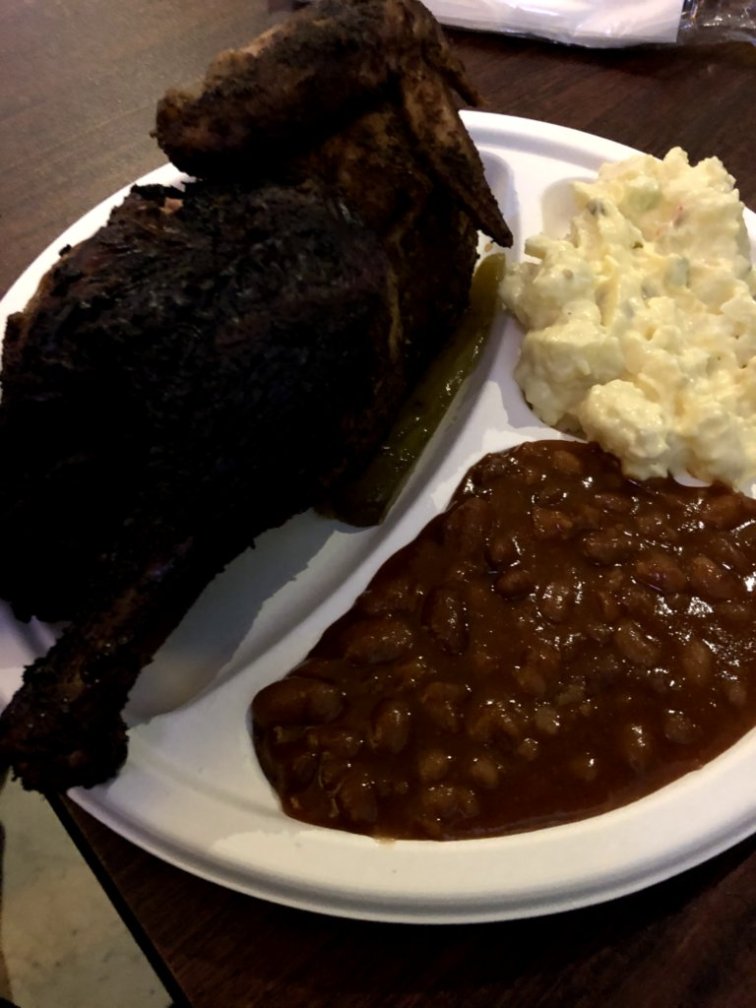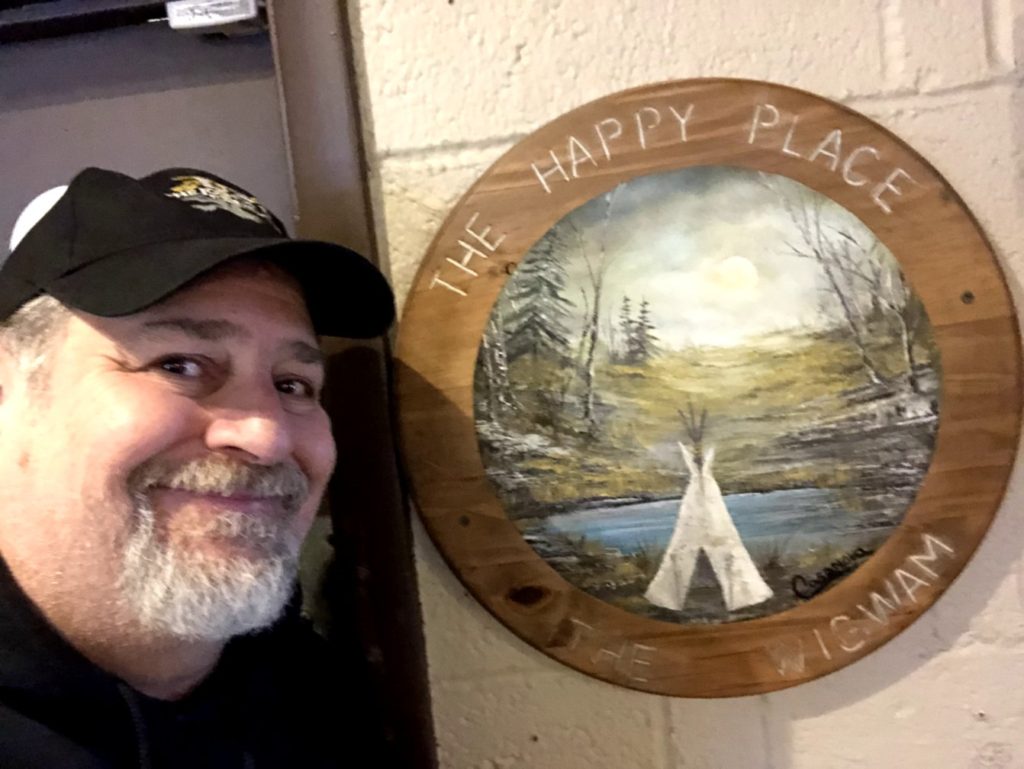 Wahoo, Nebraska
Wahoo is one of the places that was not in the plan.  We just happened to drive by and I had to stop.  I always love a unique town name and Wahoo certainly fits the bill.  The town was founded in 1870 and the name apparently comes from the eastern wahoo, a shrub found on the banks of Wahoo Creek. Apparently, the term "wahoo" was what the indigenous people called the deciduous shrub.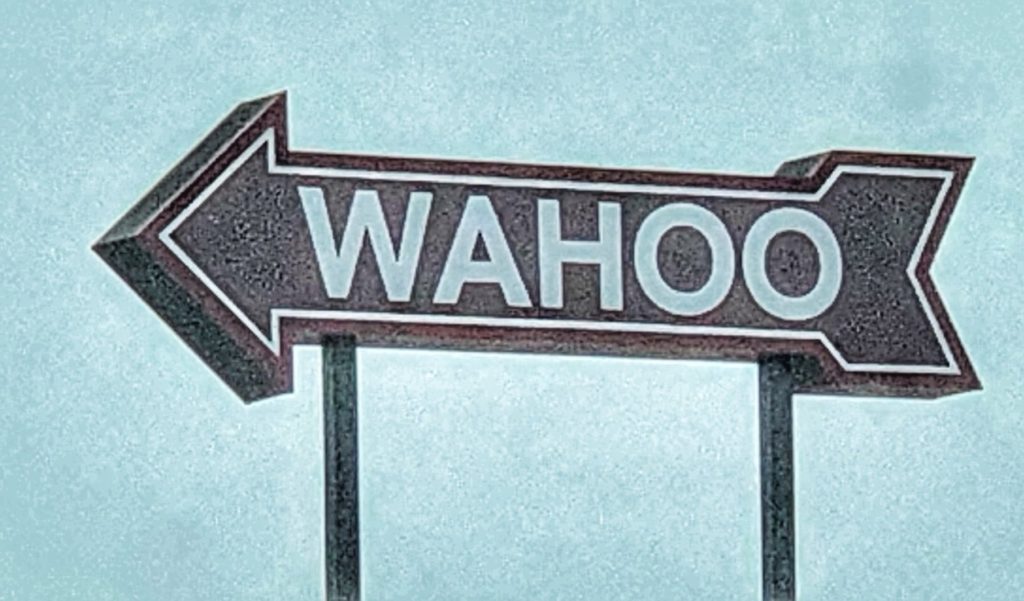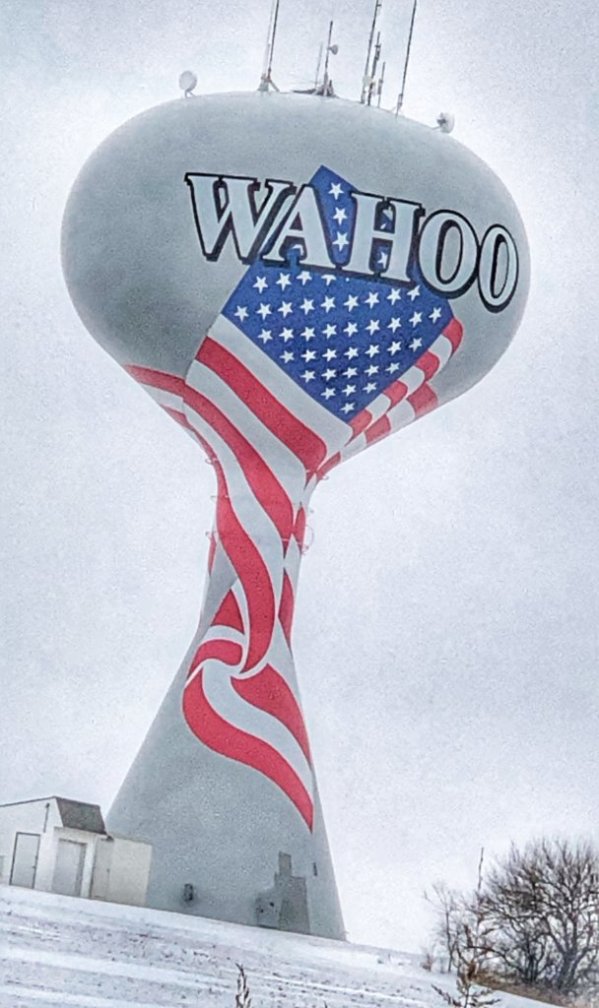 Windmill Country – Hyannis, Nebraska
Driving through the Nebraska Sandhills, we went through the small community of Hyannis (which I wrote about in my H Stories).  There were signs welcoming people to Windmill Country.  The town is home to the Hyannis Windmill Days, a weekend celebration that started in 1989.  Not sure why they call it Windmill Country however.  I think that Nebraska City may be a better choice since they are the home of the Kregel Windmill Factory Museum (which I wrote about a few years ago)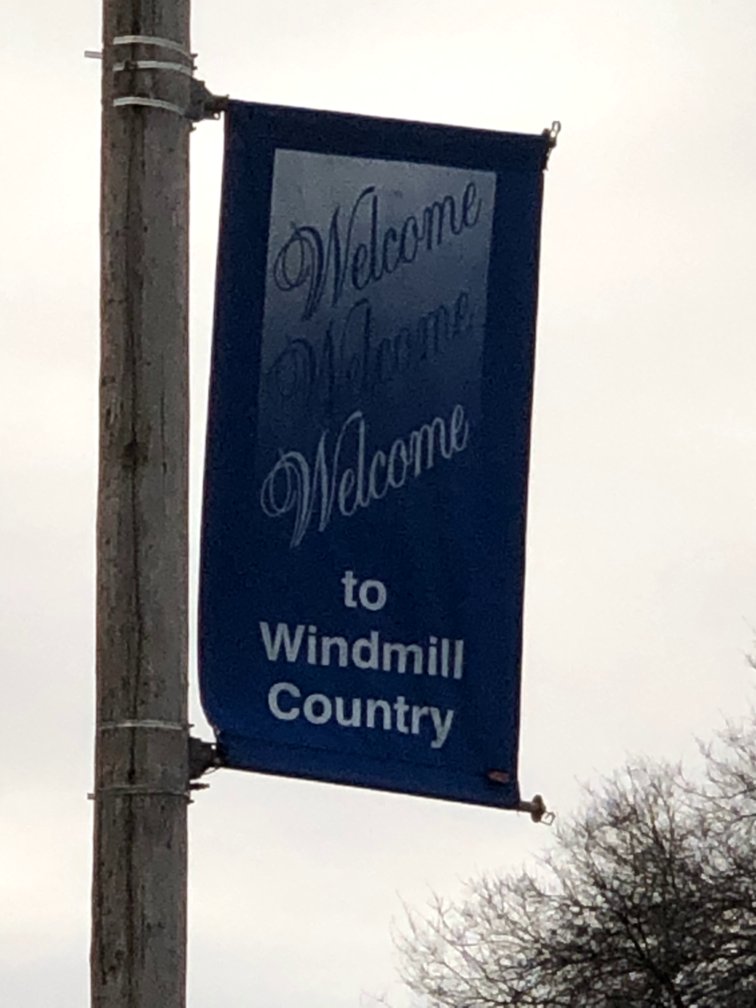 Wallace, Idaho
Wallace, Idaho is one of my favorite stopover places.  A unique town nestled in the mountains of the Silver Valley in the Idaho Panhandle.  In 2004 then Mayor Ron Garitone proclaimed Wallace to be the Center of the Universe.  He had a manhole cover specifically made to mark the exact spot. Every September the town celebrates the Center of the Universe.
While in Wallace, we also stopped for some hand thrown pizza.  It was great!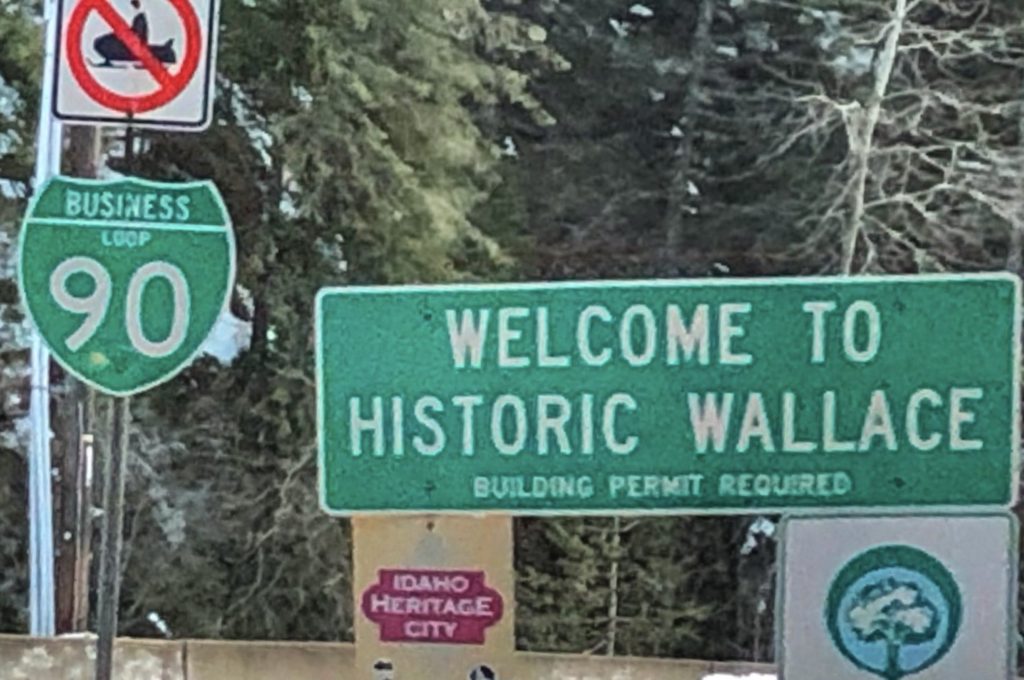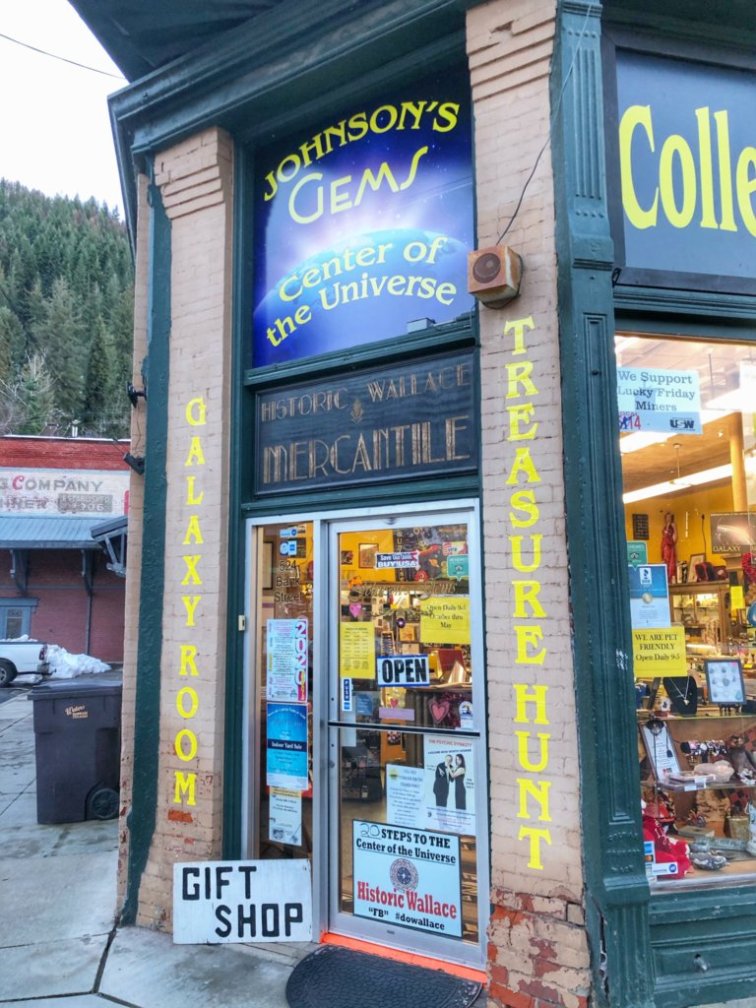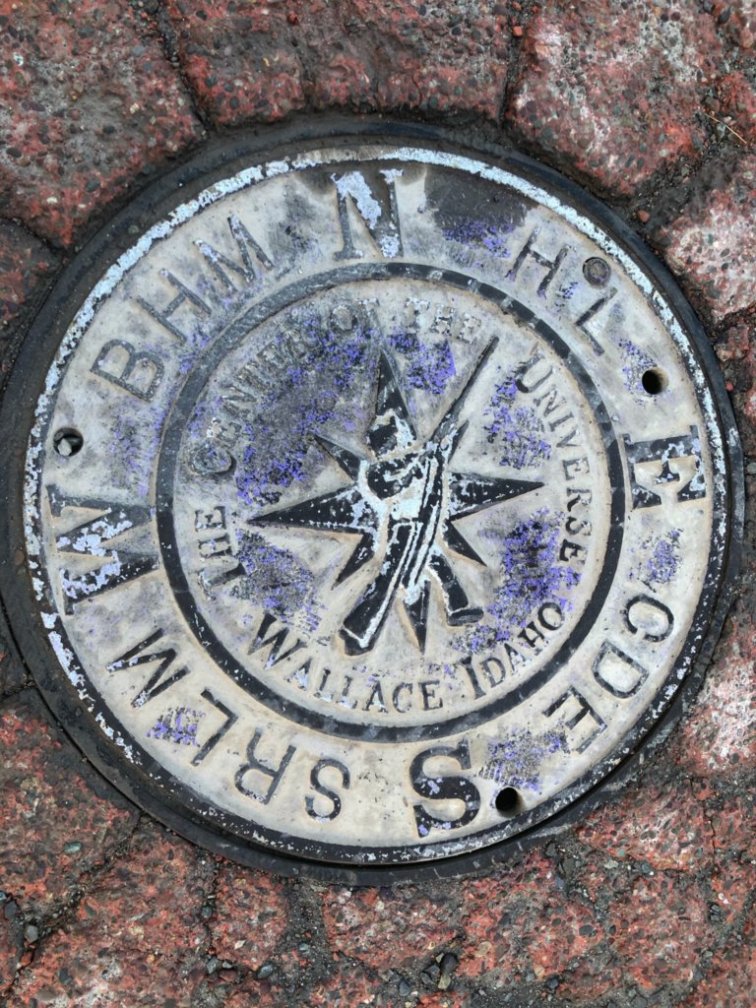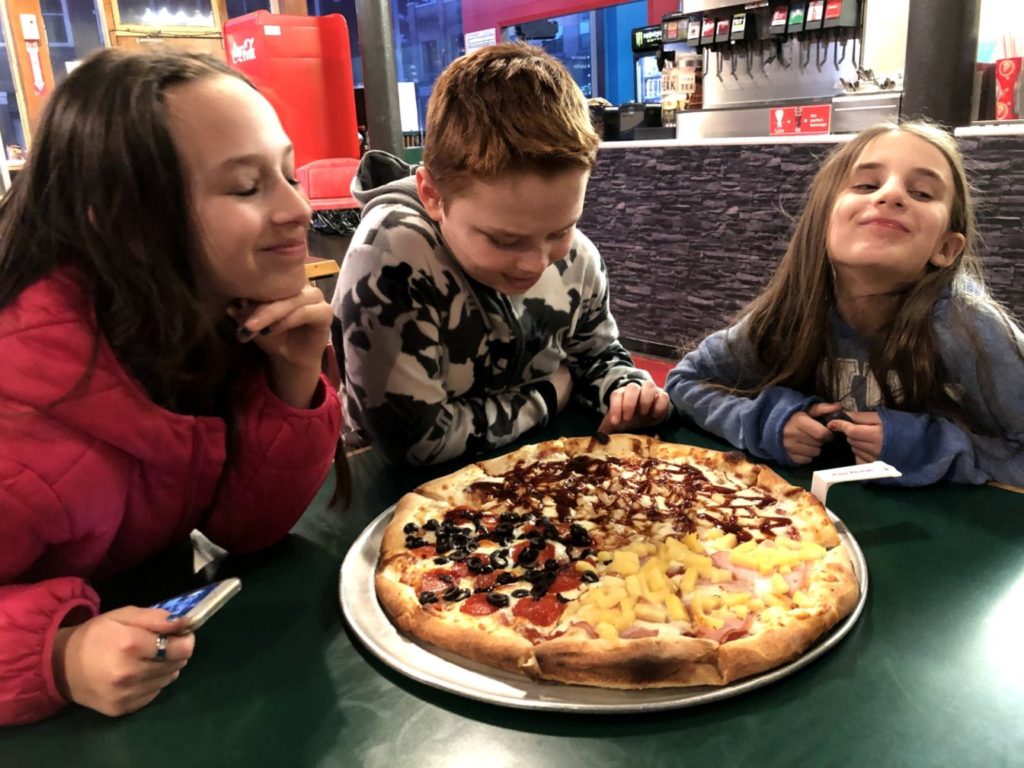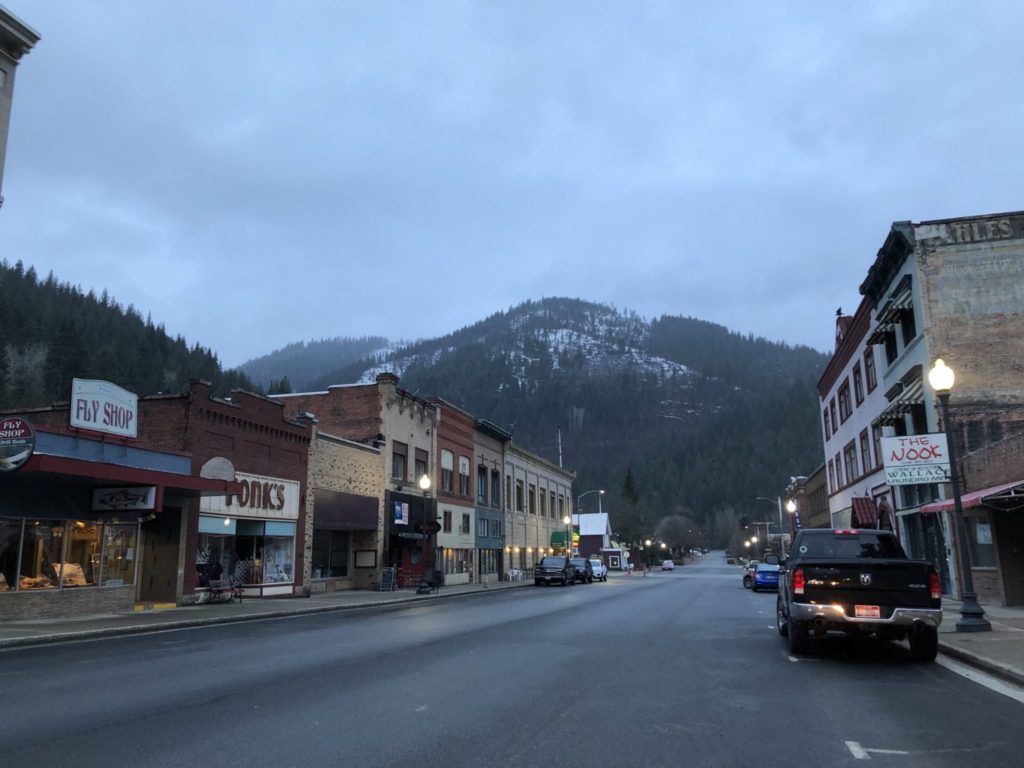 Washoe Theatre – Anaconda, Montana
Driving through Anaconda, Montana, I came across another great theatre marquis.  This time it was for the Washoe Theatre, which is listed on the National Register of Historic Places.  It was designed in 1930 in the Nuevo Deco style and apparently has a lavish interior.  It was also designed to have near perfect acoustics.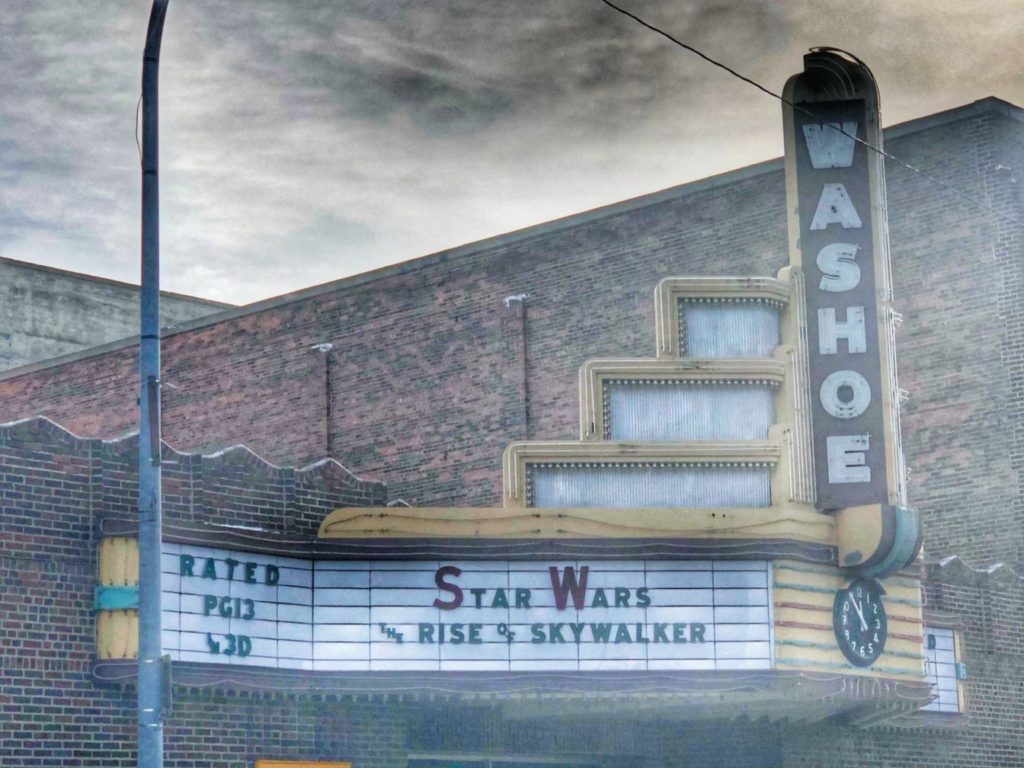 Window Rock, Arizona
On this trip, we didn't actually drive into Window Rock, which is the government capital of the Navajo Nation.  But, I wanted to grab this sign, both for the landscape behind it and the Indian Highway 12 arrowhead logo.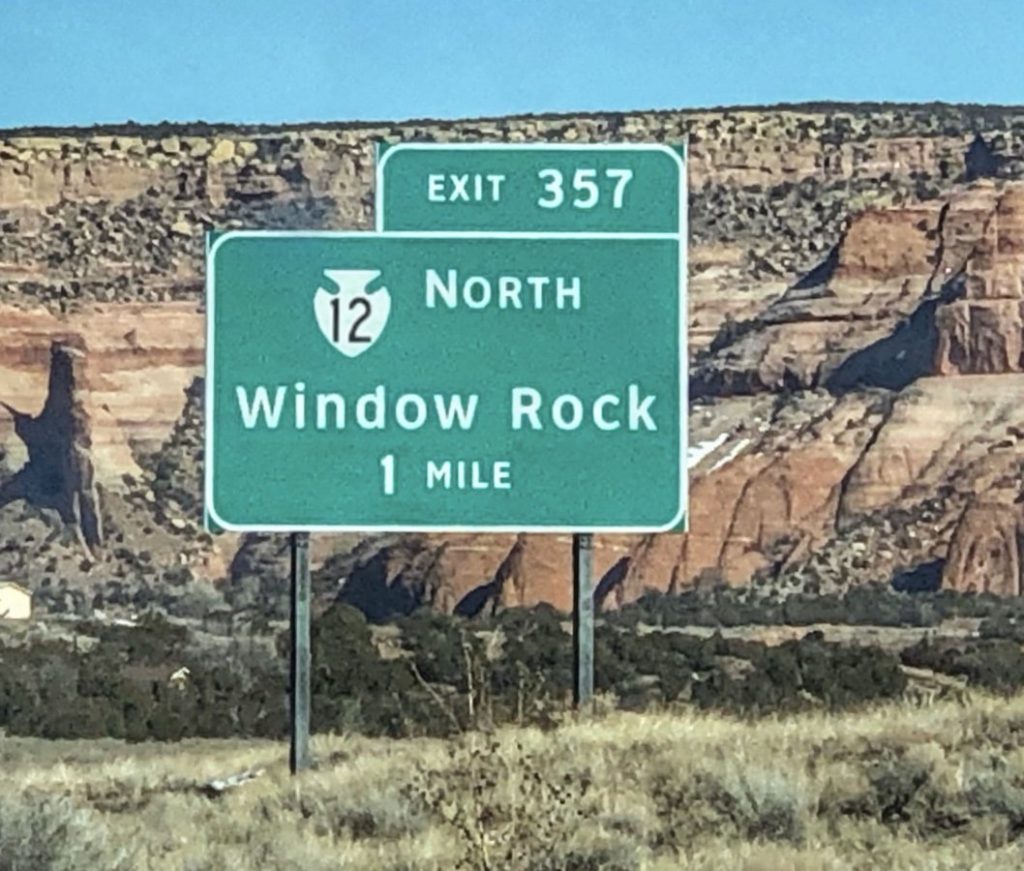 Waterville, Washington
Waterville, Washington is in the heart of Washington's wheat country and is located on US Highway 2.  The small museum in town has an interesting Dowser statue that was created by Pateros, WA Sculptor Richard Beyer.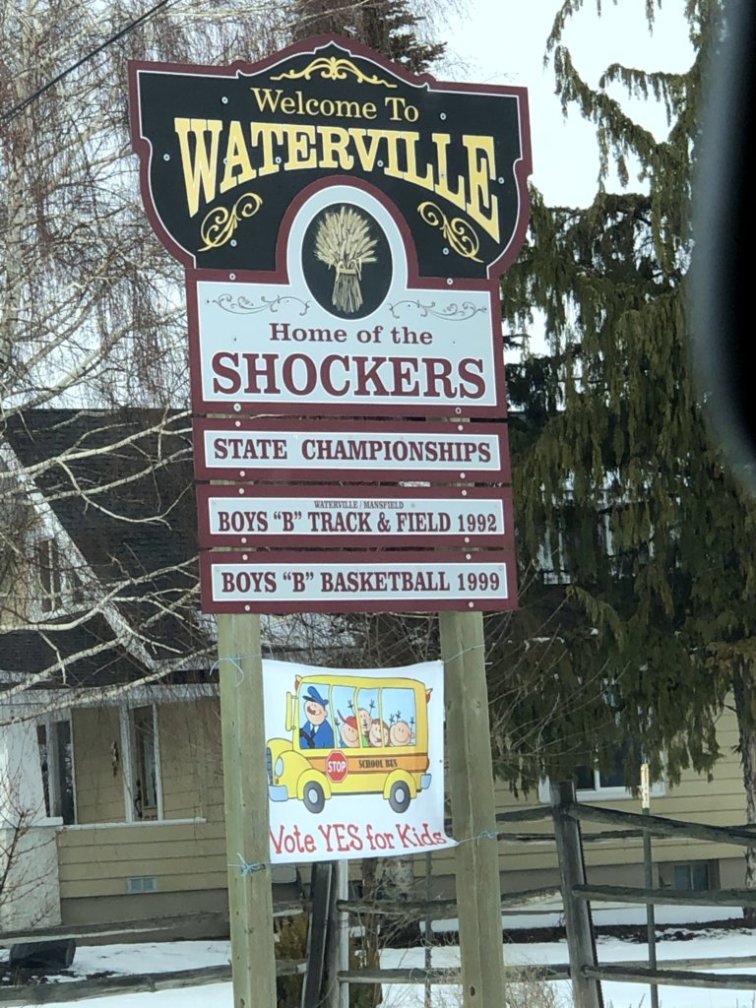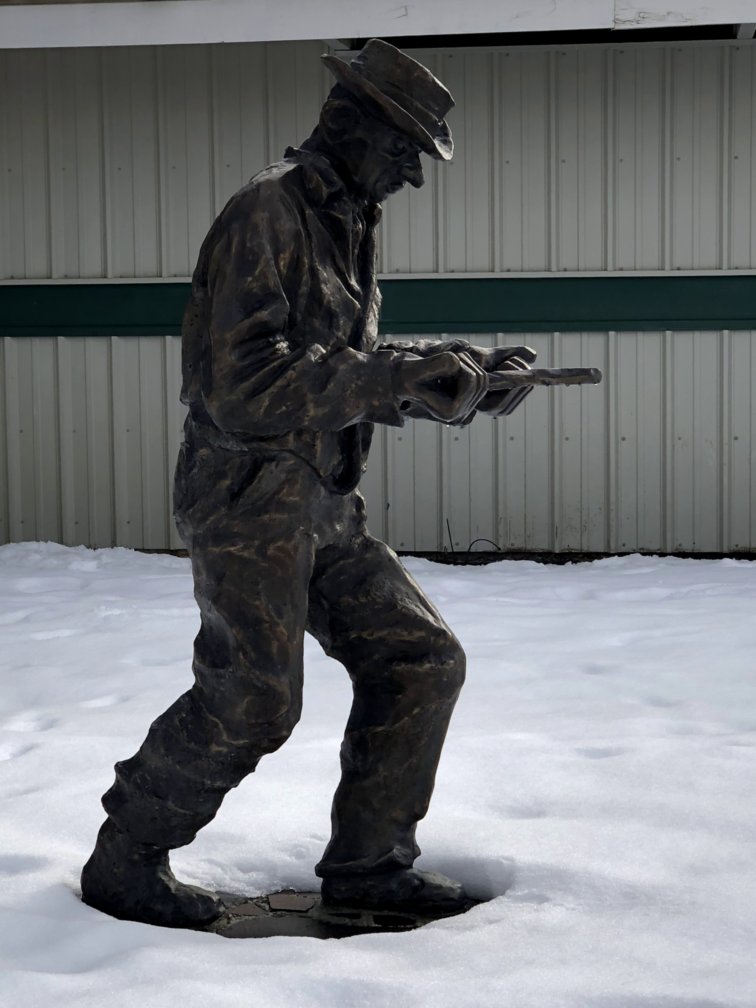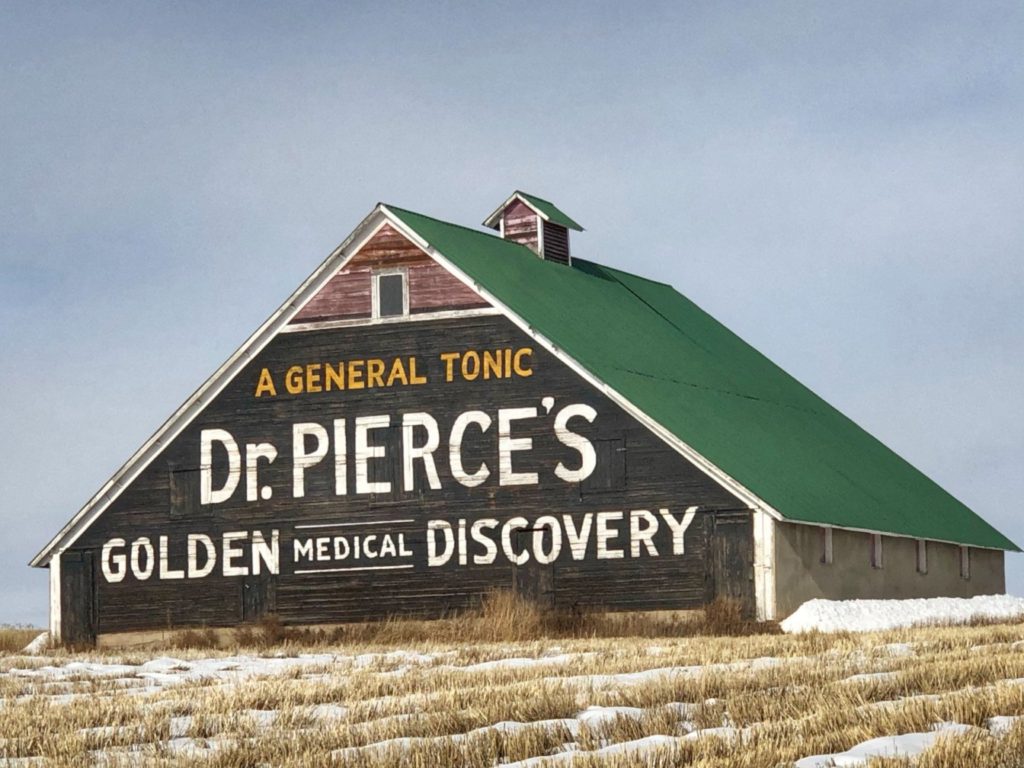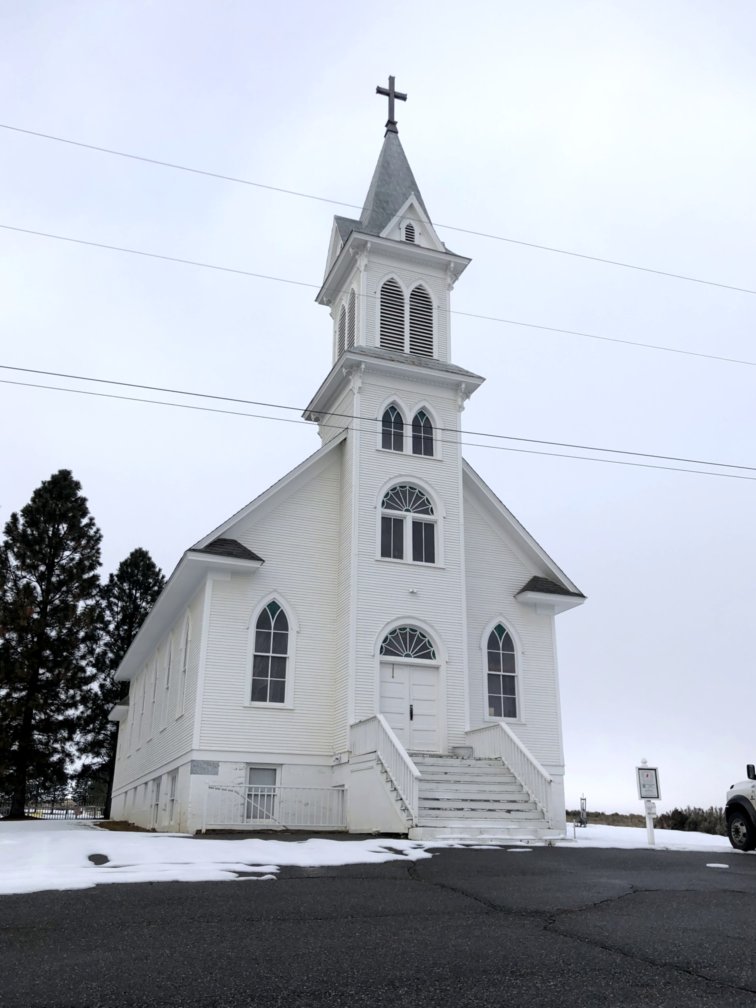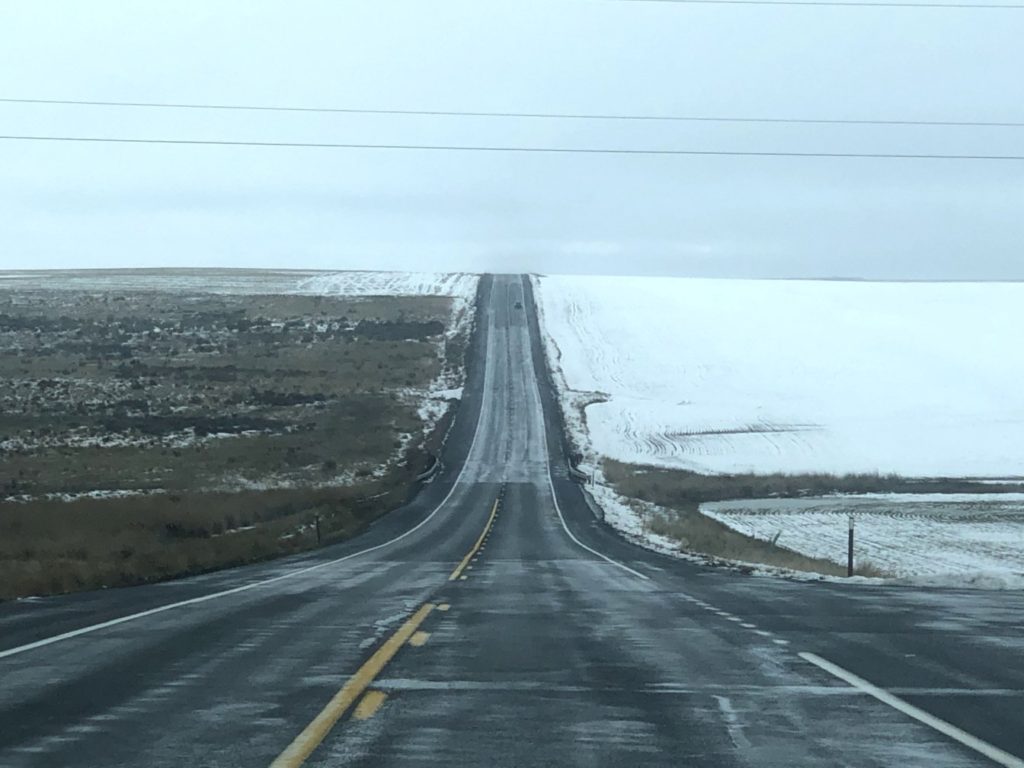 World Museum of Mining – Butte, Montana
Butte is an old mining town and so, should be home for a mining museum.  Unfortunately, on the day we drive through, it was not open.  But, the entrance gate for the World Museum of Mining is classic.  The museum was founded in 1963 and is one of the few museums in the world located on an actual mine yard.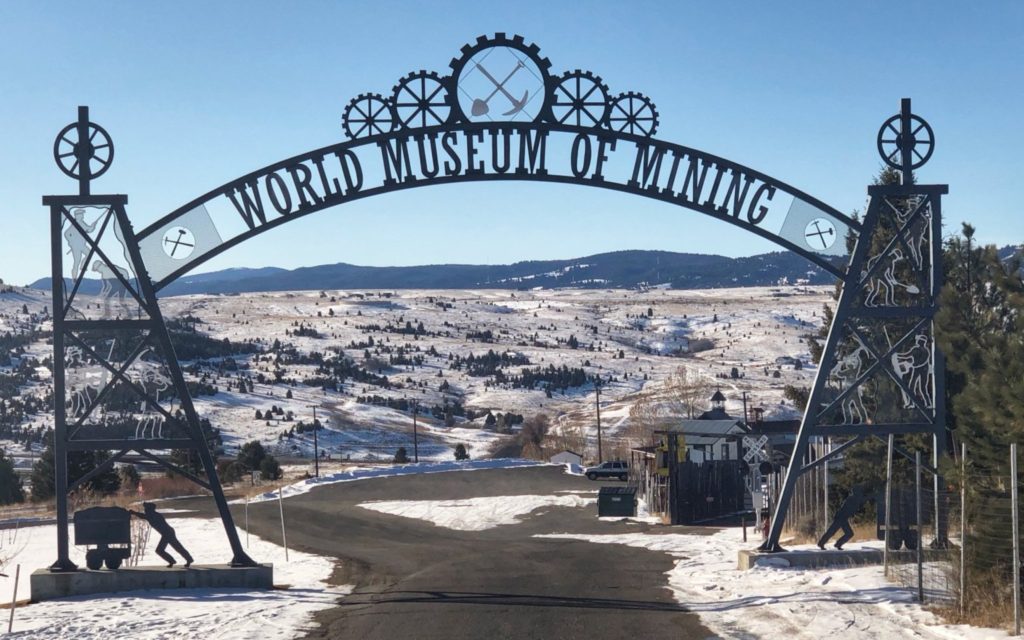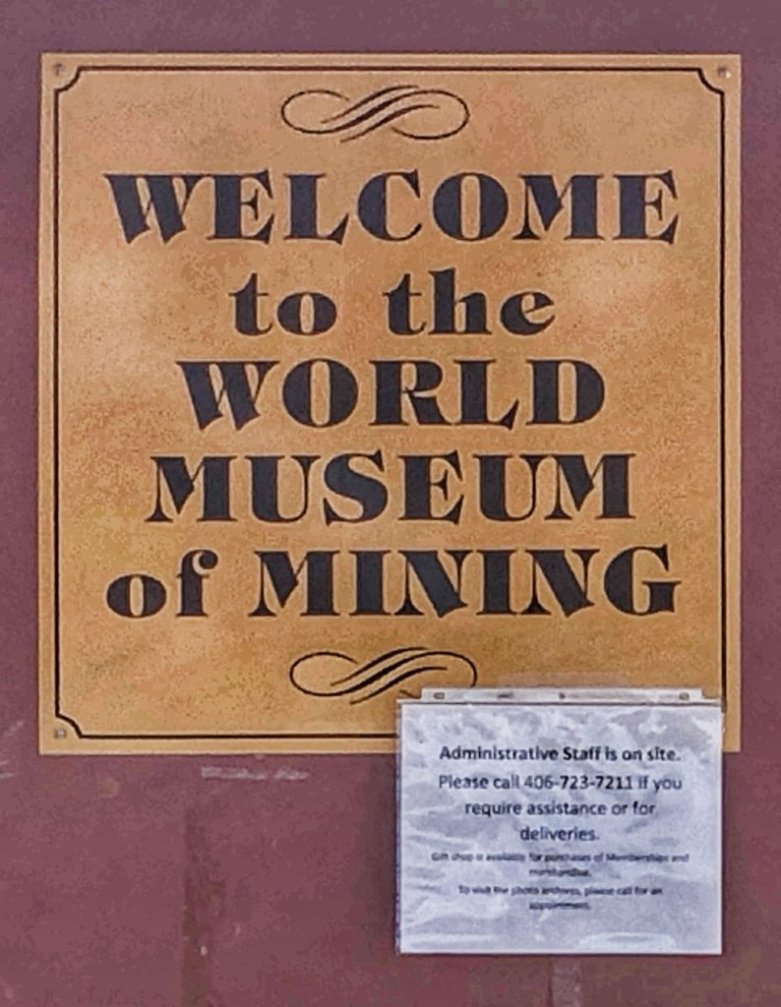 Worms, Nebraska
Welcome to Worms! Yes, there is a town named Worms!  This place was on my radar for our 8154 Road Trip and, to me, was a must see.  Though only about 40 people live here and there is no green town sign for it, it was well worth it.  It is home to a biker bar called Nitecrawlers (see my N Stories) and has a couple of unique murals.  The town was supposedly named after Worms, Germany.  It was actually settled by Germans as early as 1874.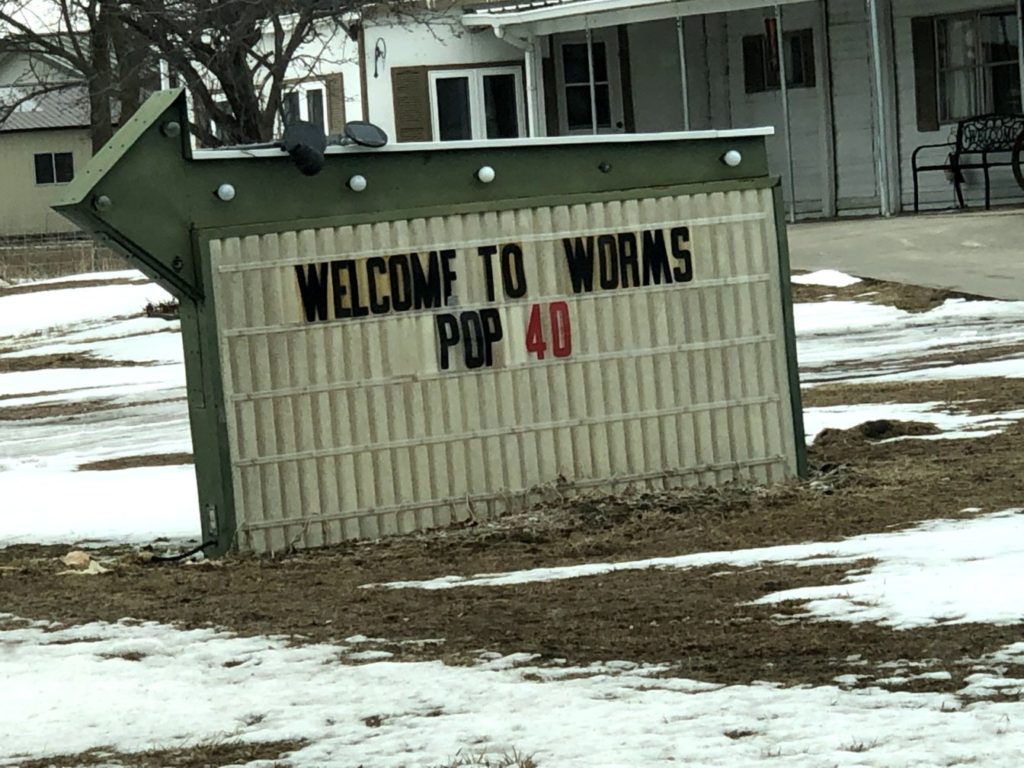 World's Tallest Thermometer – Baker, California
Baker, California is fun place with the Mad Greek Cafe, Alien Beef Jerky with its Alien Statues and UFOs and other fun.  But, it is really known for its giant thermometer.  This amazing landmark stands 134 feet tall and can measure up to 134°F (57°C).  It commemorates the record 134°F temperature recorded in nearby Death Valley on July 11, 1913.
The tall thermometer was build in 1991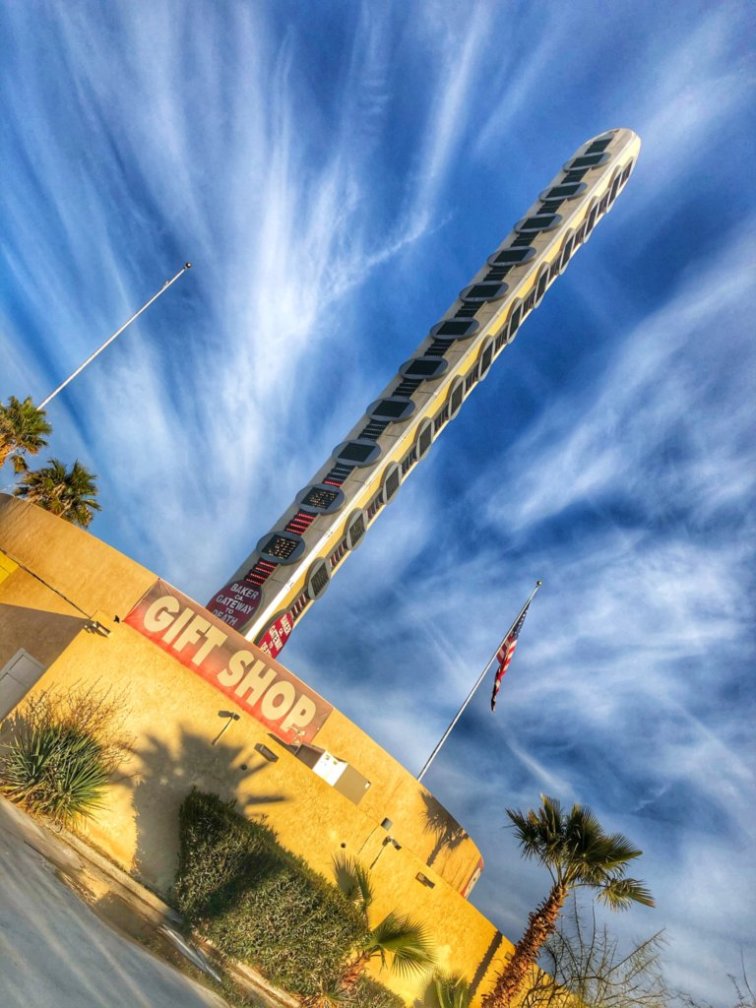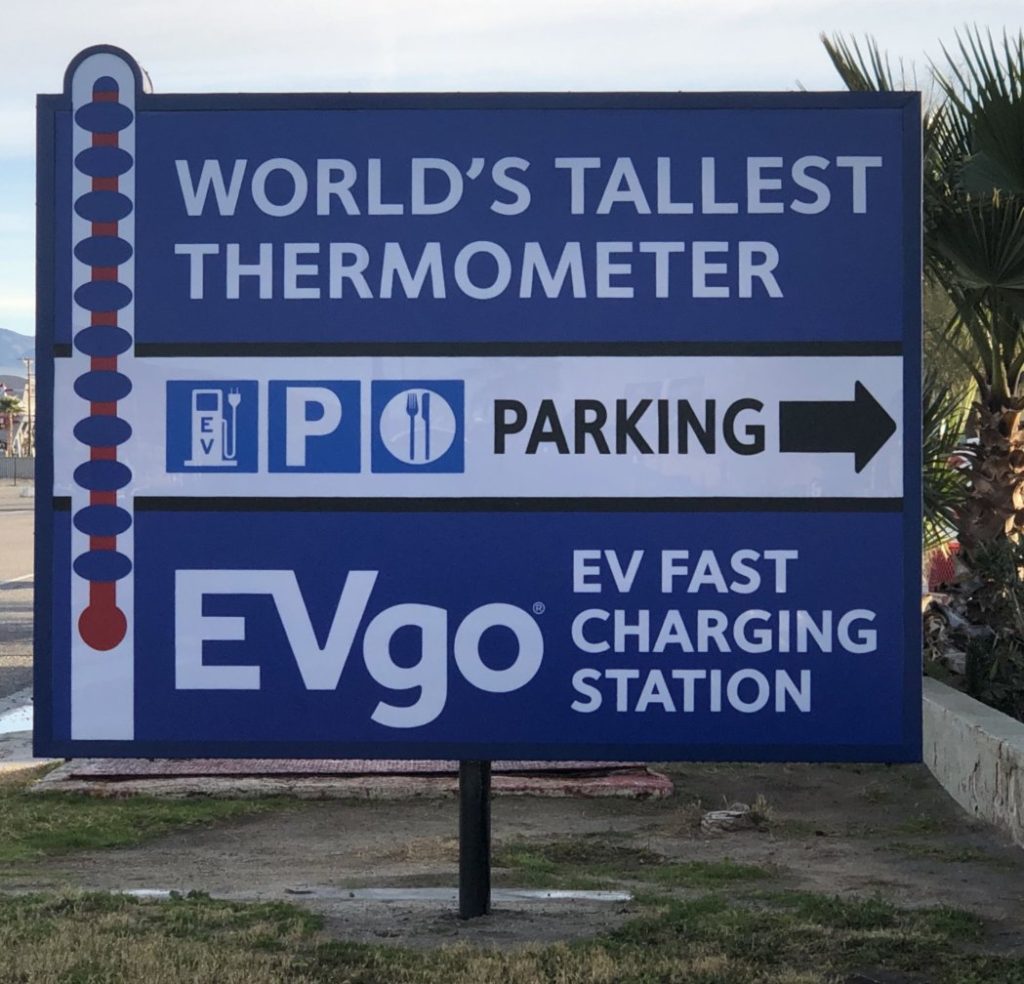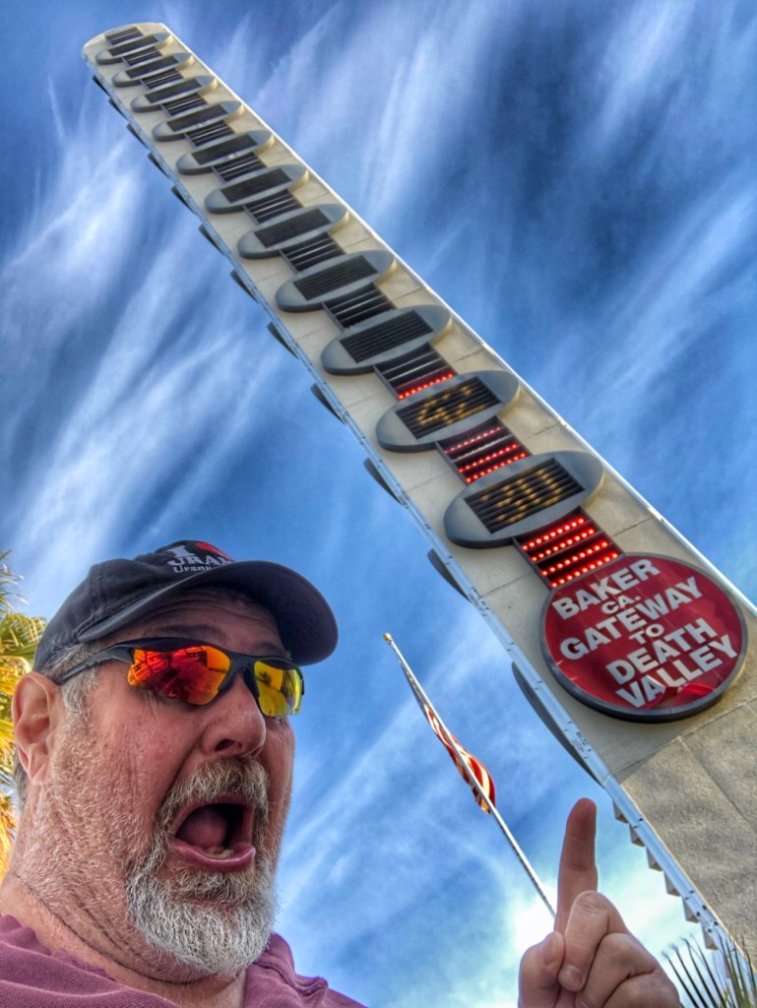 Wind Cave National Park – Hot Springs, South Dakota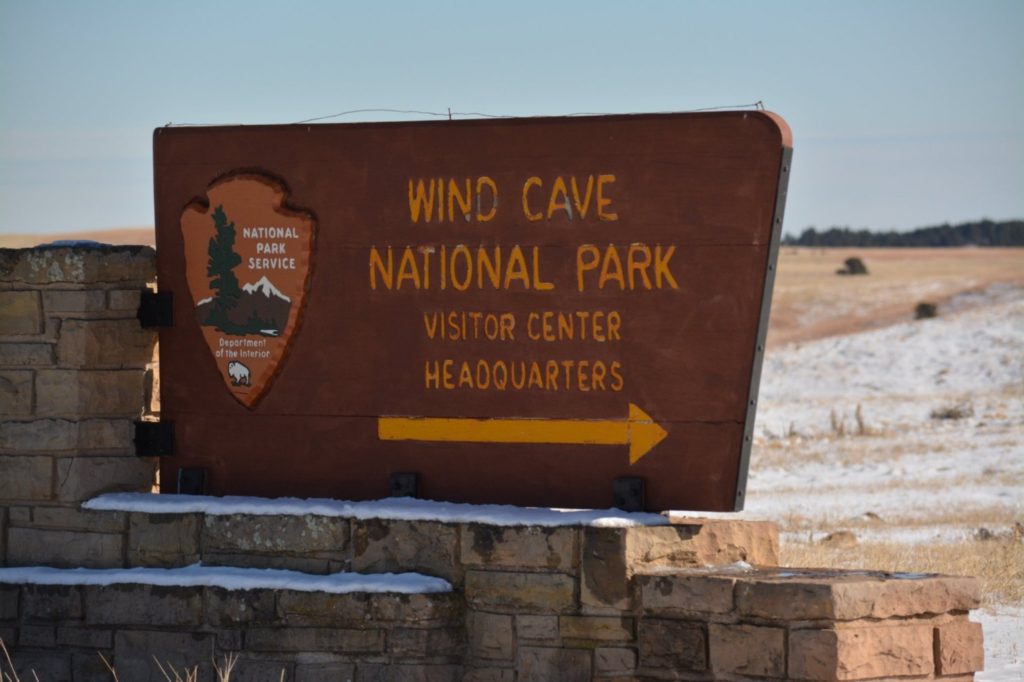 Wilbur, Washington
Wilbur, Washington on US Route 2, including an homage to Charlotte's Web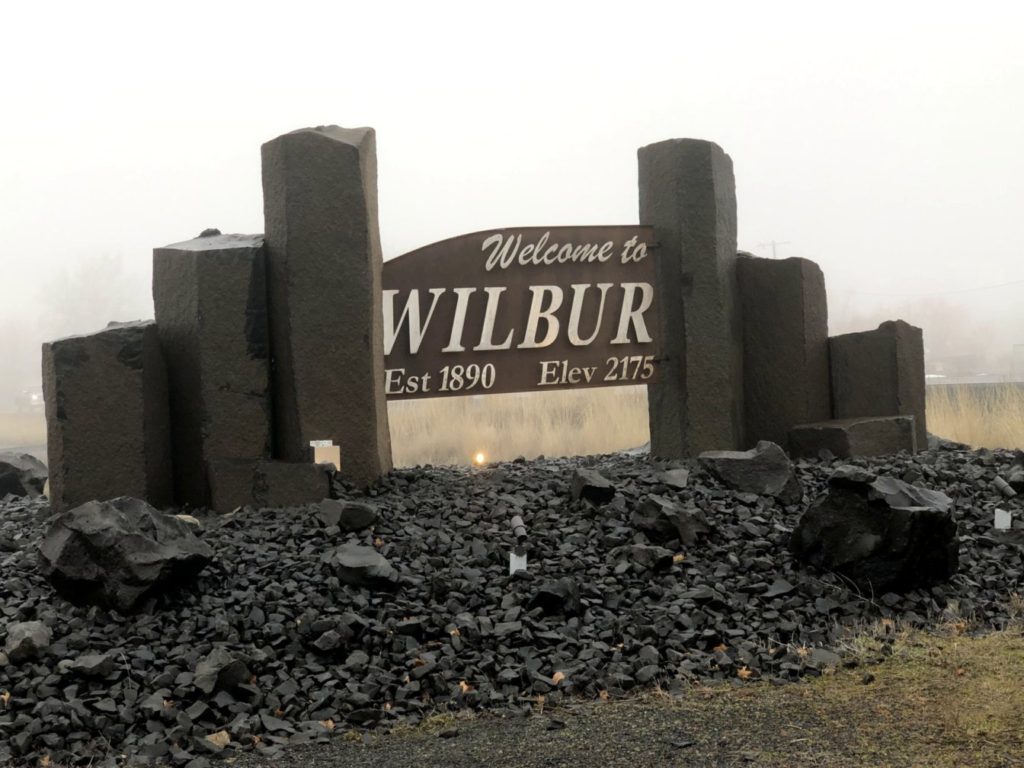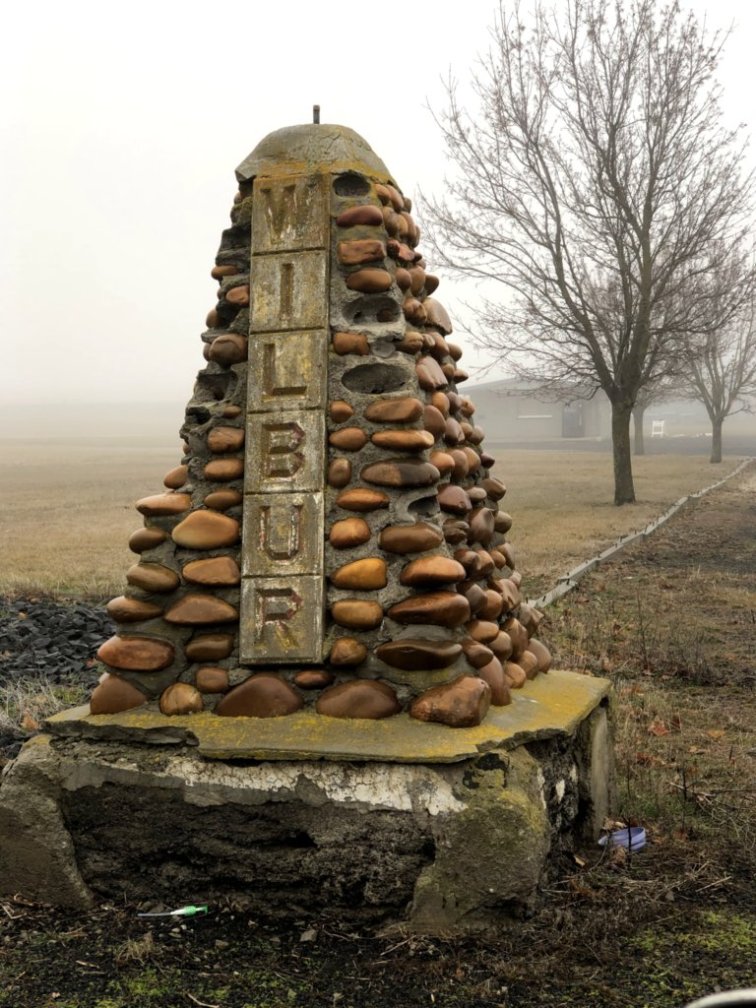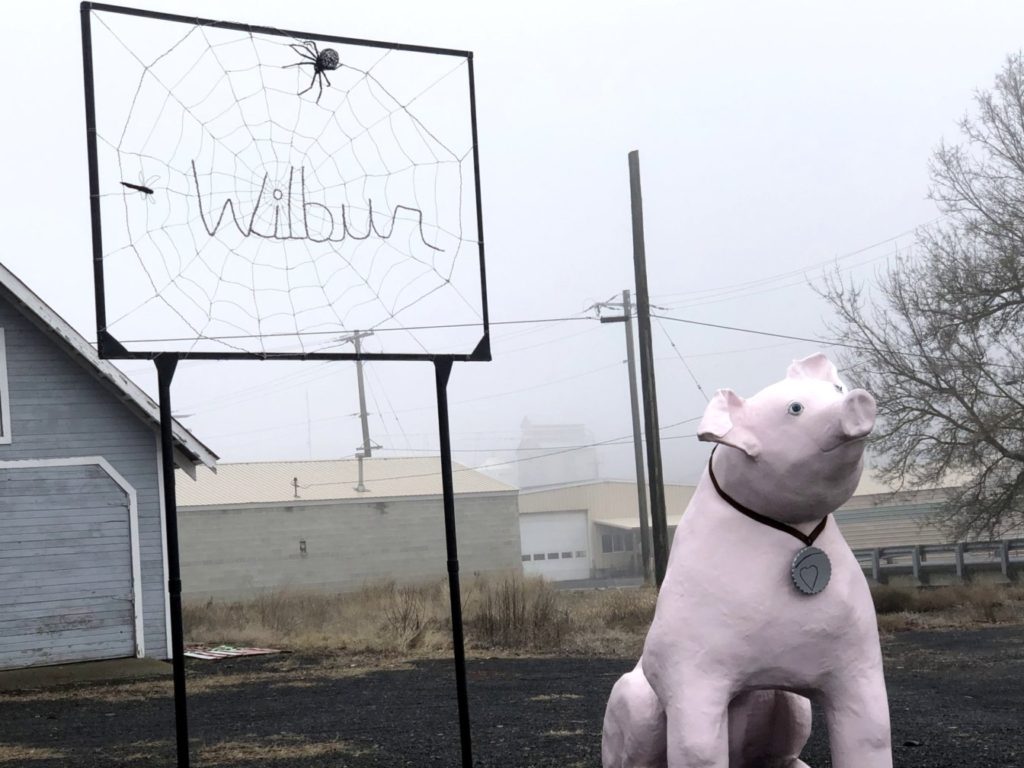 Williams, Arizona
Old Route 66 town in Arizona…  Williams, Arizona.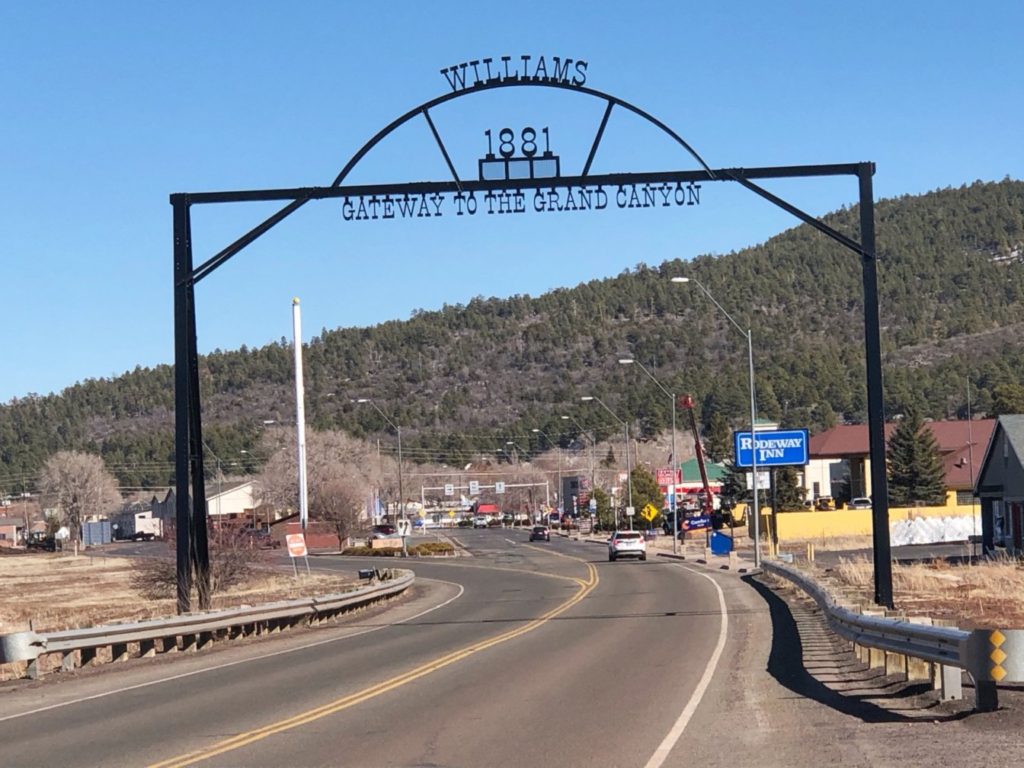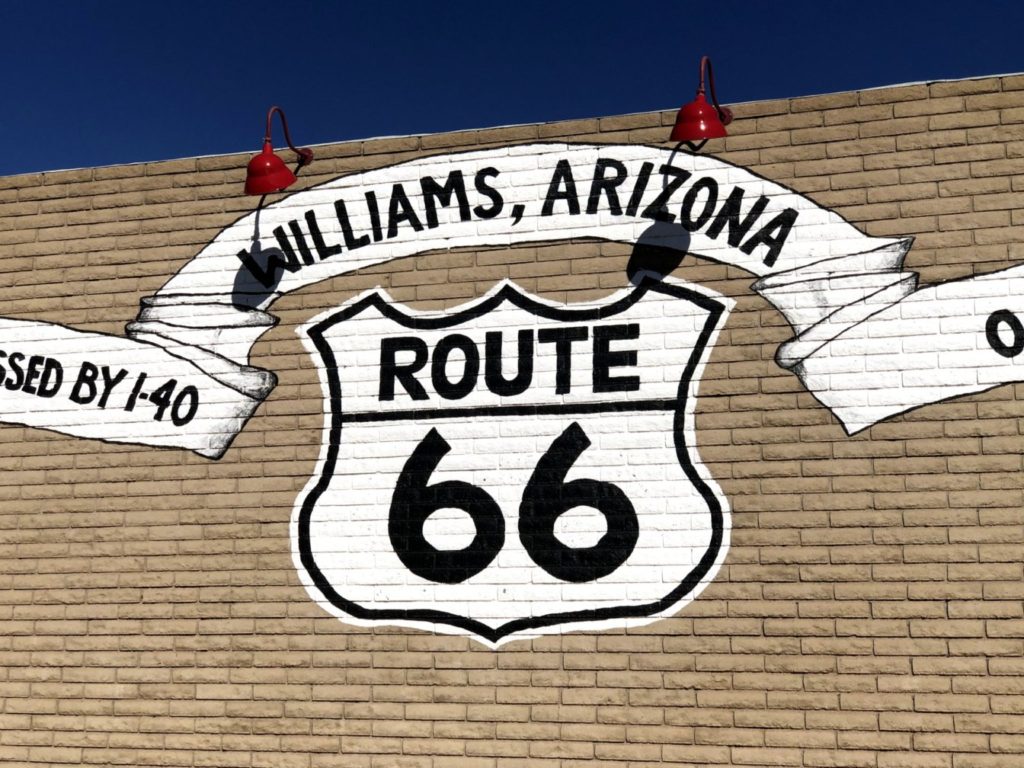 WATCH FOR MY NEW BOOK "8154" — COMING SOON TO AMAZON
I am currently working on my FOURTH book, titled "8154" to represent the mileage of my epic road trip with family.  You can visit my Amazon Author Page to see my other books at https://amzn.to/3azY36l