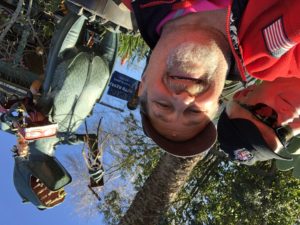 In early 2020 I traveled across the country over the course of three weeks.    During this trip we traveled 8154 miles across 20 states and visited over 100 destinations, saw all sorts of animals, all sorts of geography, 15 National Parks and Monuments, various state parks, oceans, deserts, mountains, beaches, grasslands, canyons and more. Over the next few weeks I will be posting about some of the fun from the EPIC Road Trip with my daughter and three grandchildren.  Enjoy the Read! Enjoy the Ride! (all photography by David "Sumoflam" Kravetz)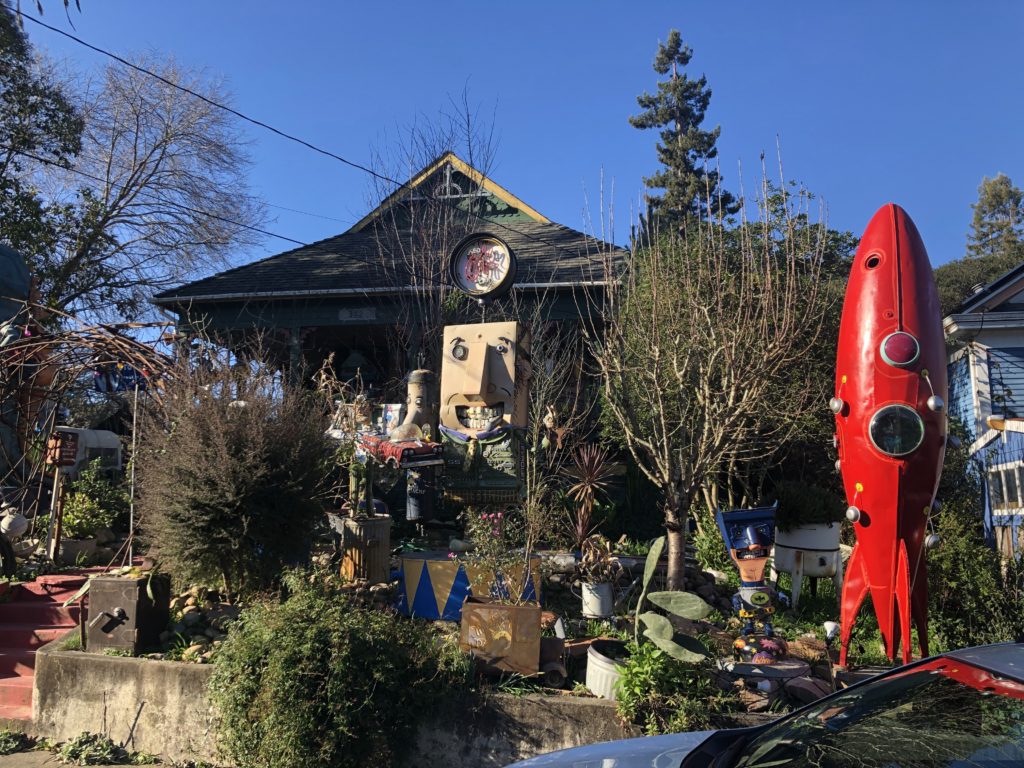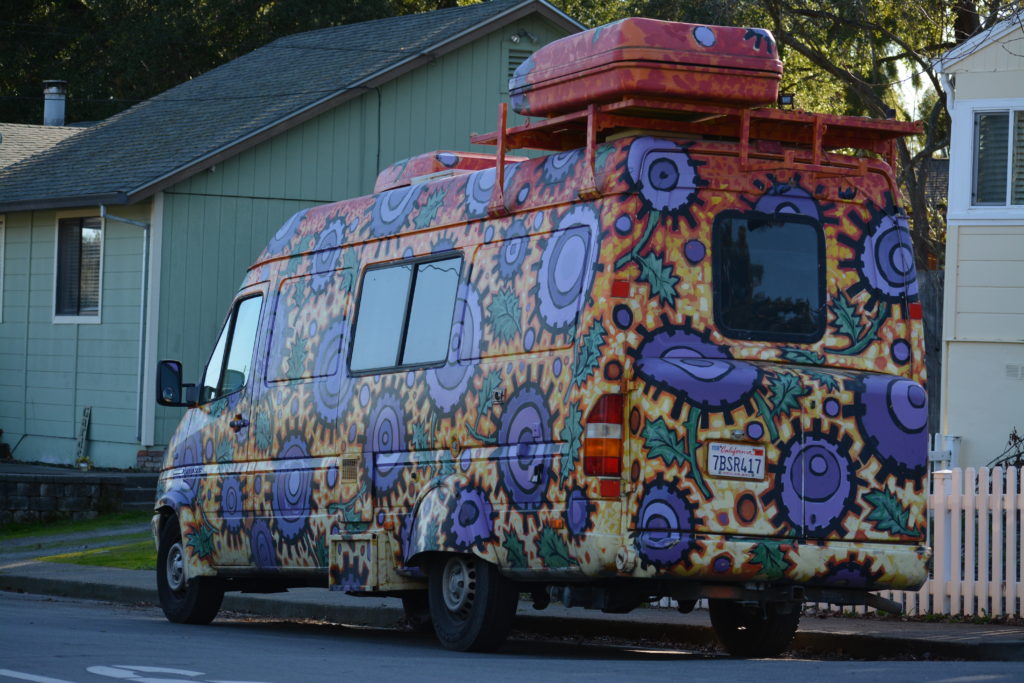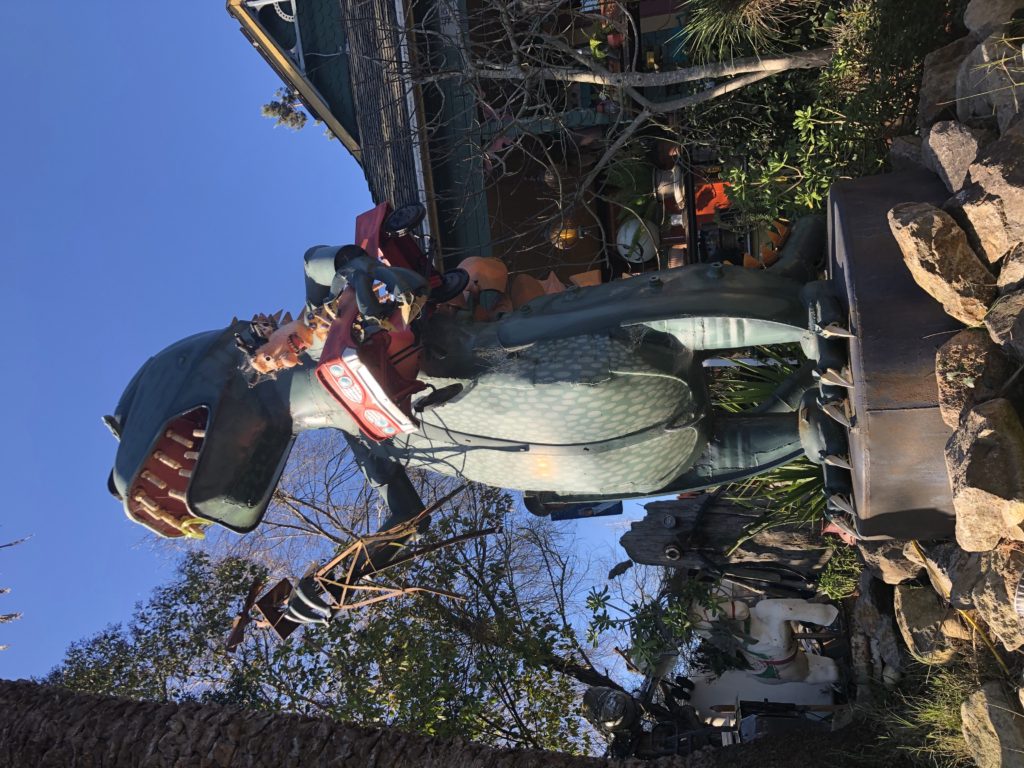 Our road trip took us to many places, but none was more whimsical and fun and, honestly, down my alley, than the small California town of Sebastopol, home to perhaps hundreds of junk-sculptures by artist Patrick Amiot and his wife and sculpture painter Brigitte Laurent.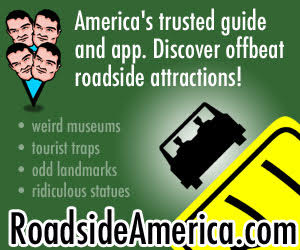 Our venture to Sebastopol was not in my original plan, but my friends at Roadside America strongly recommended that since I was coming in that direction, I should definitely swing by and take a drive down Florence Avenue.  (Thanks Doug!!!)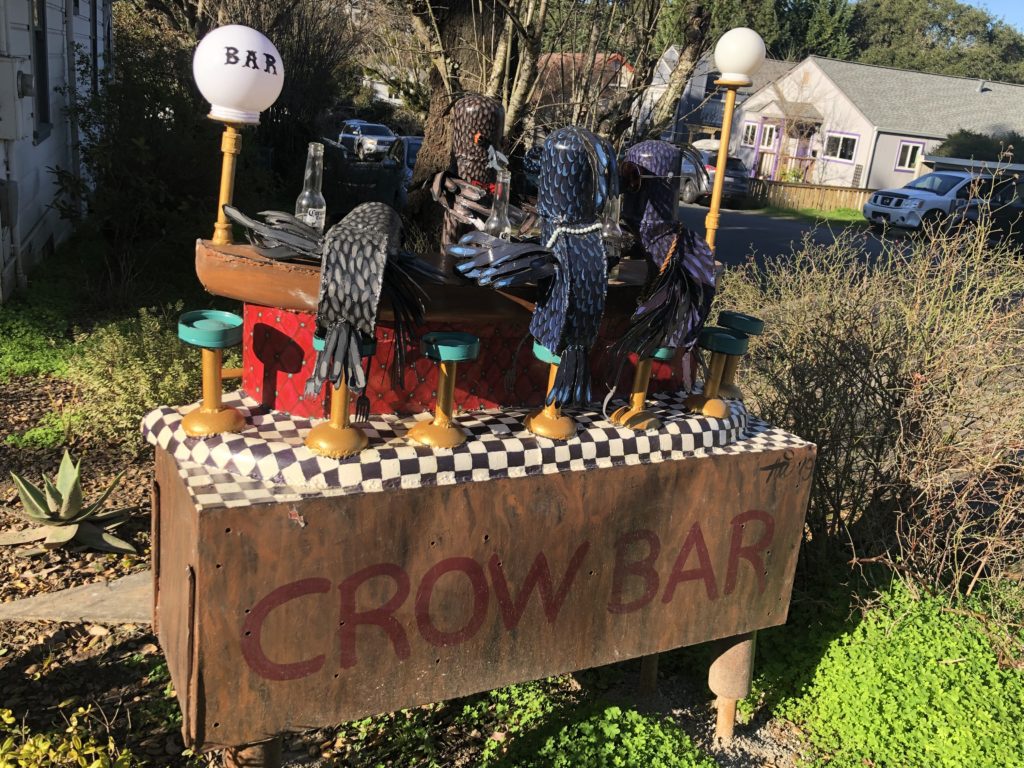 Amiot is all about recycling.  Everything he has created is from junk that others had either thrown out or donated to him and then also used other "found items" for his projects.  Supposedly his first art piece was placed in his front yard on Florence Ave. in 2001 and a drive down the three blocks Florence Ave. in 2020 saw almost all of the houses with at least one piece of his work in every yard.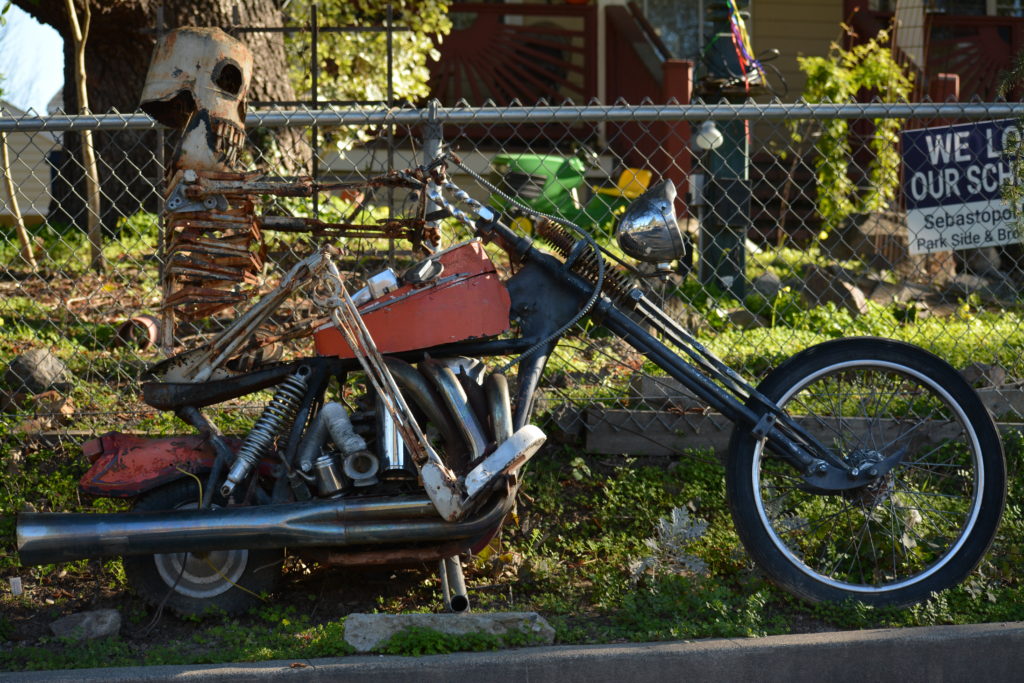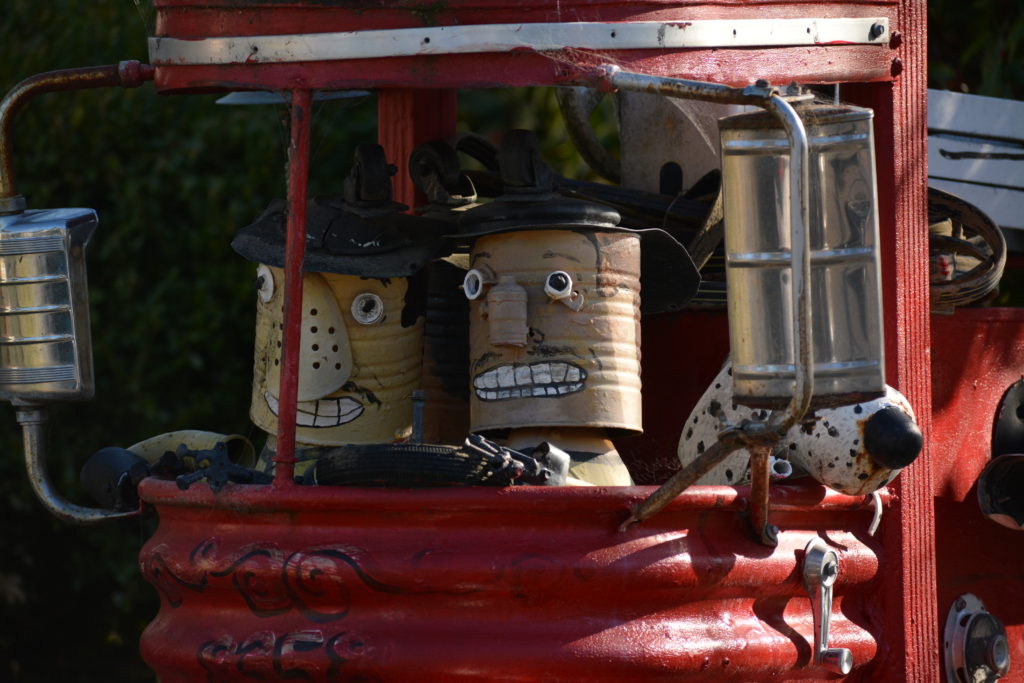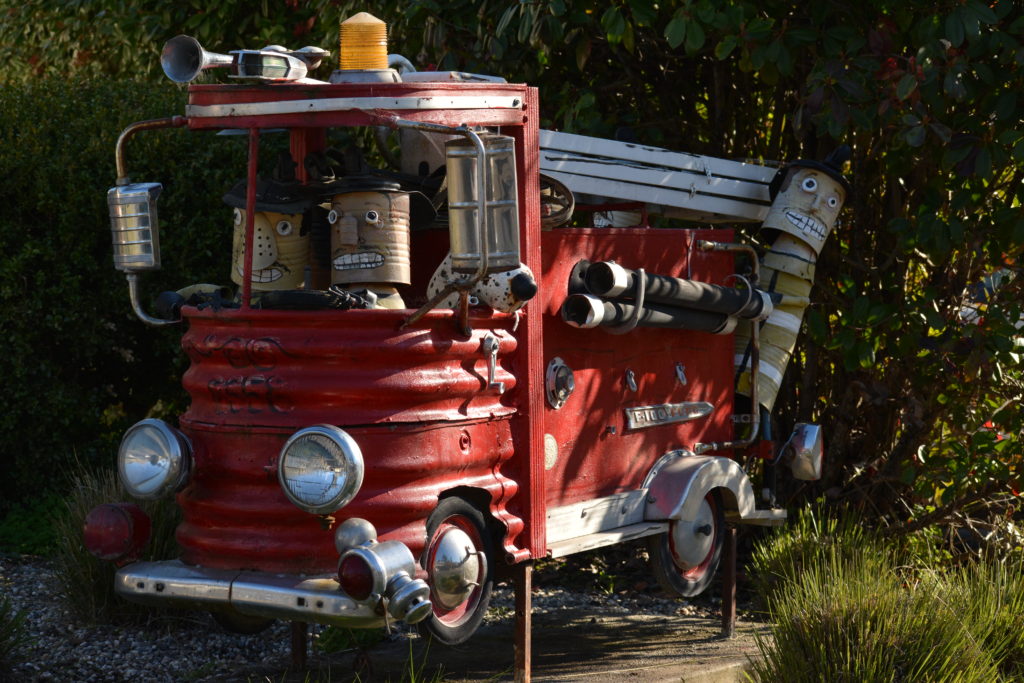 While cruising down Florence Ave. I talked to a couple of people and found out that in many cases Amiot would create a piece for someone's yard that would represent that person in some way.  Obviously, I didn't have the time to survey residents, but I could imagine the firefighter, the postal worked, the baseball fan, the bus driver and more.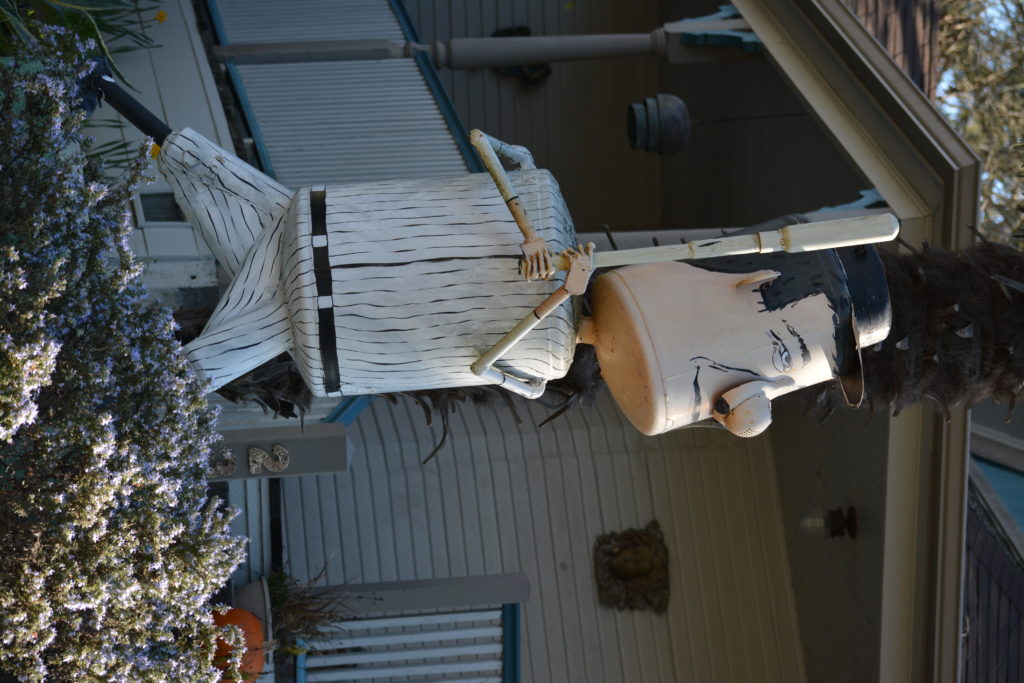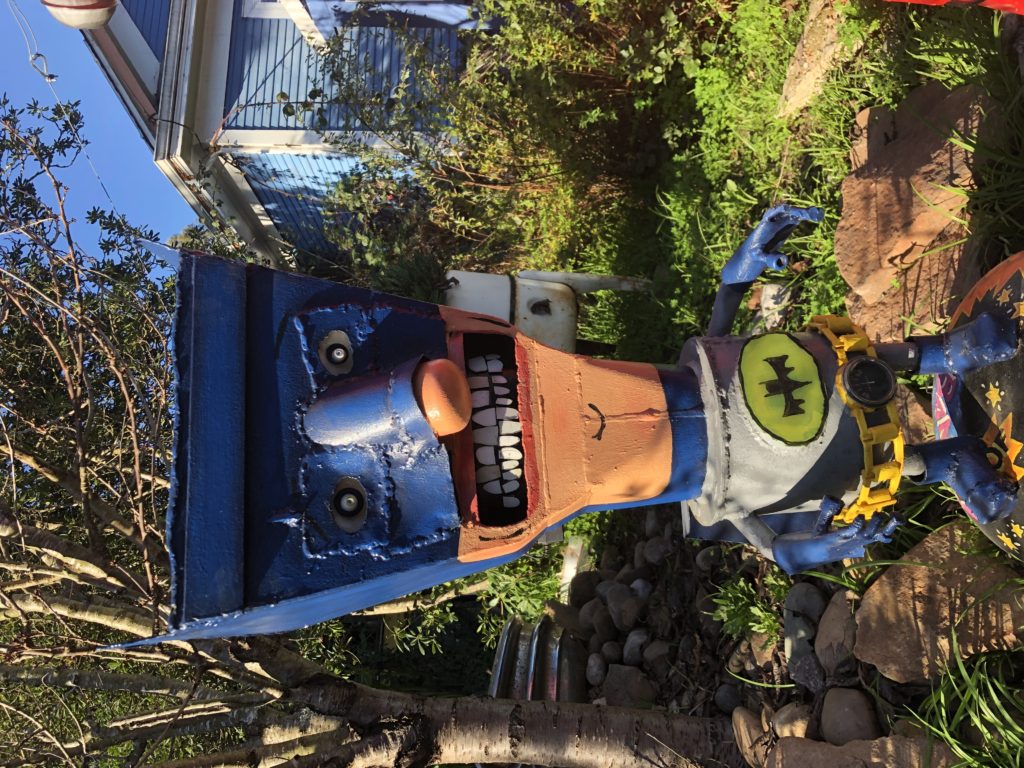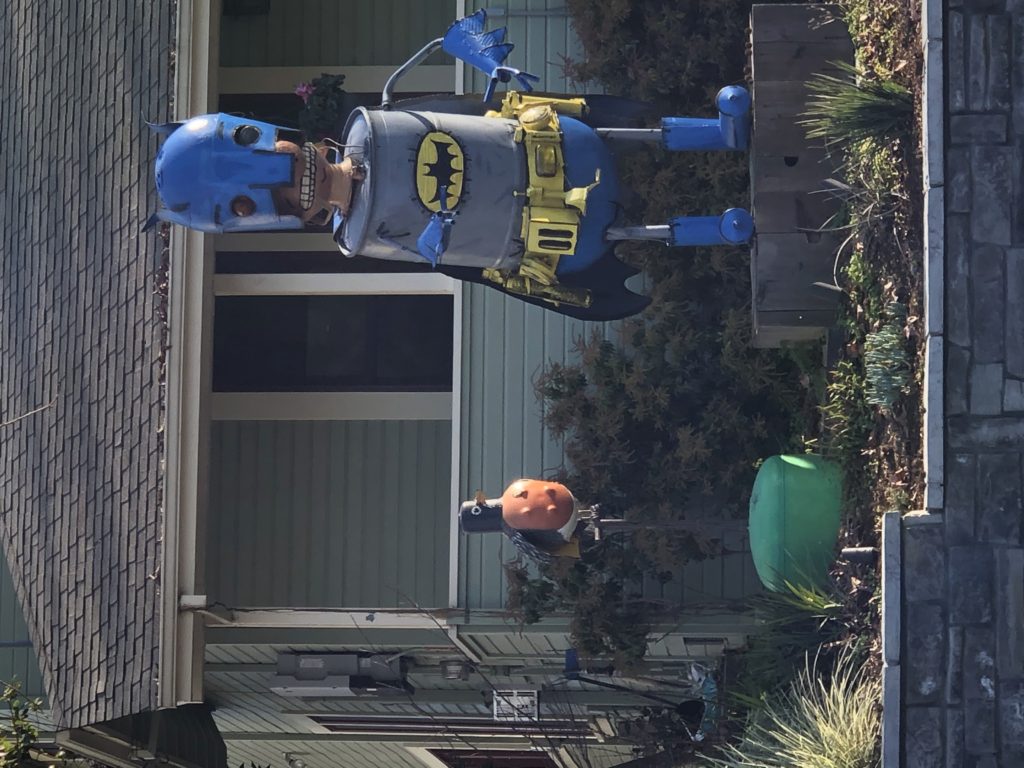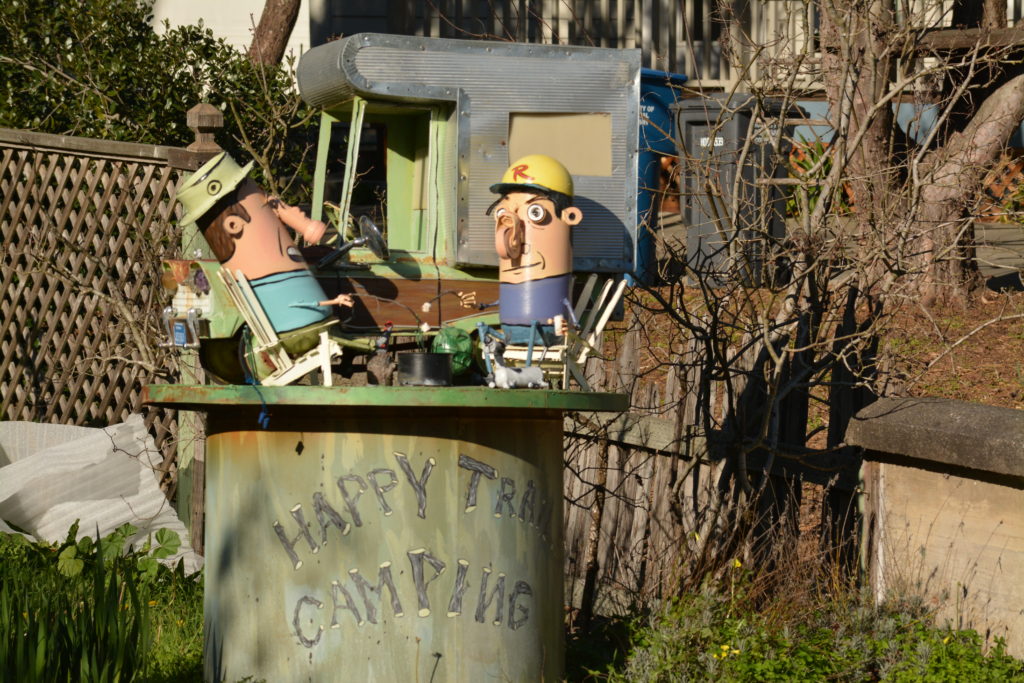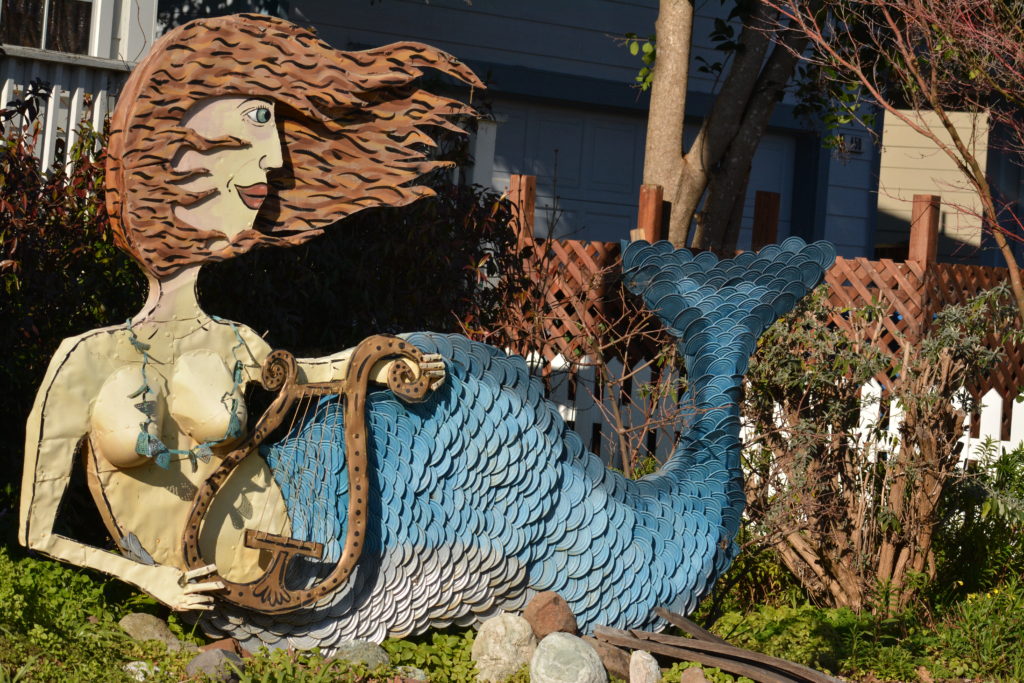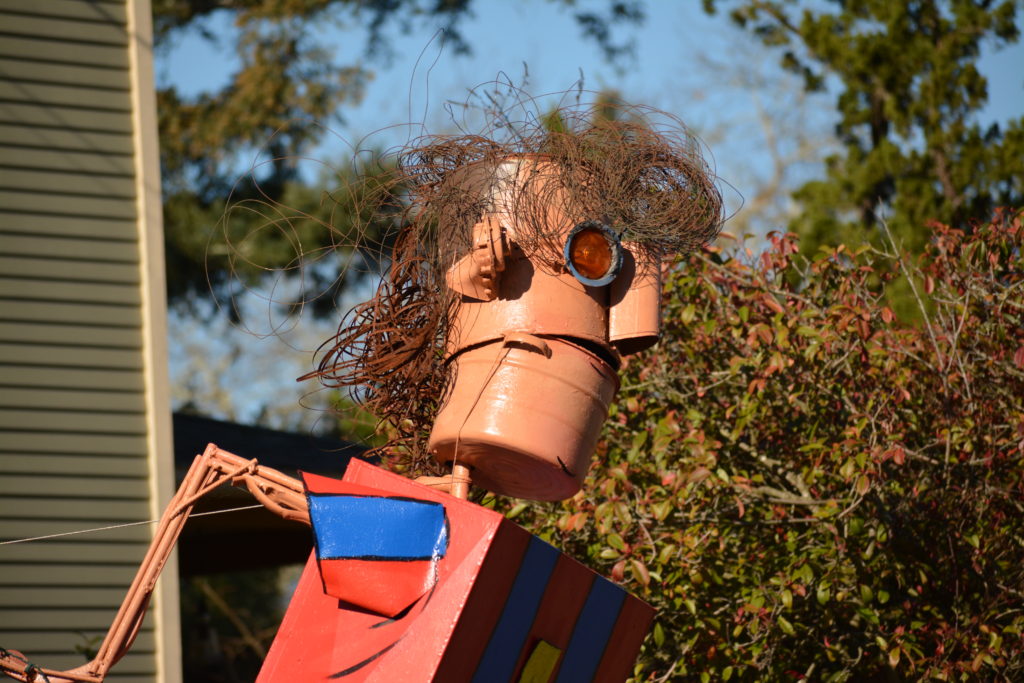 The variety of art is amazing and the creativity is even more amazing.  Patrick and Brigitte have turned a rather ordinary neighborhood into a fantastically whimsical outdoor art gallery.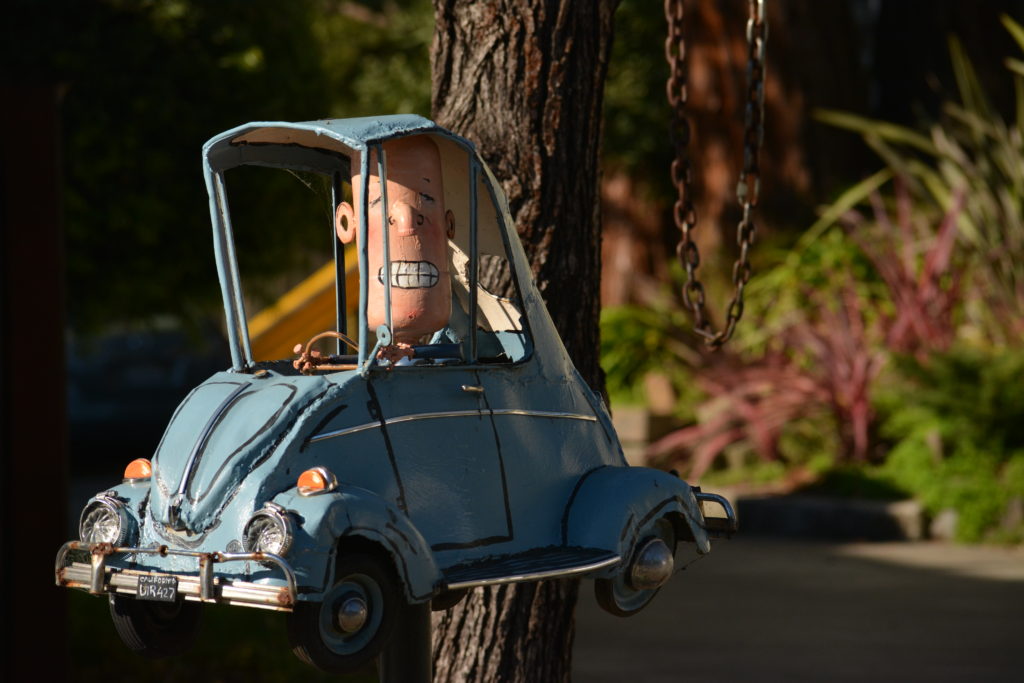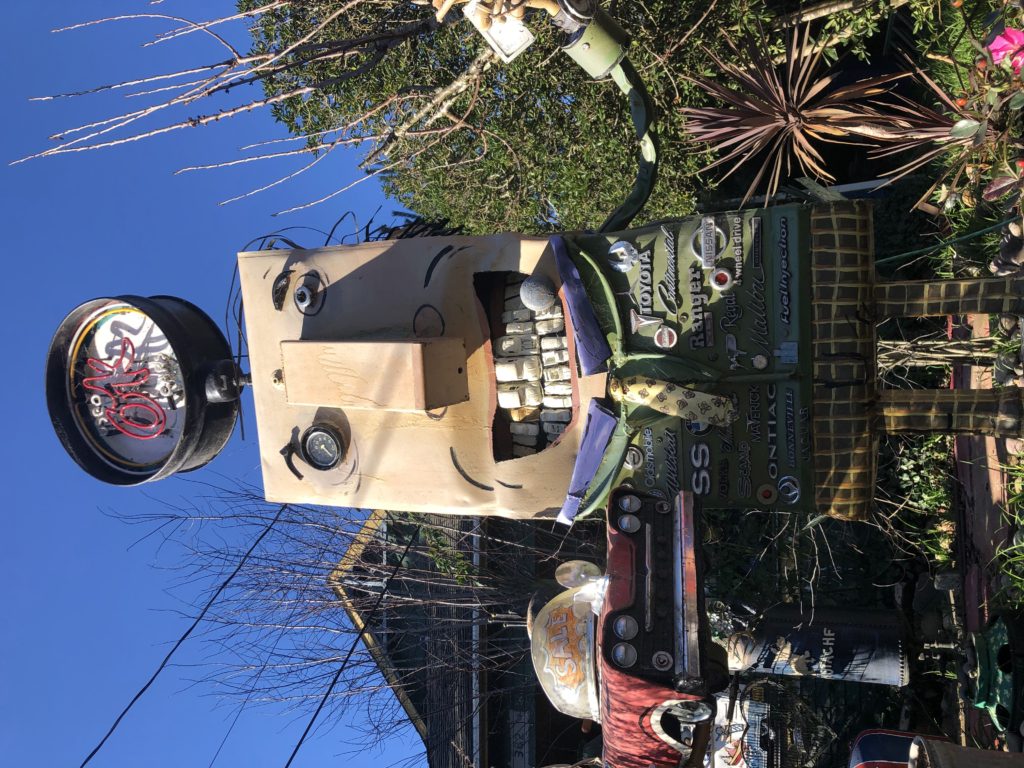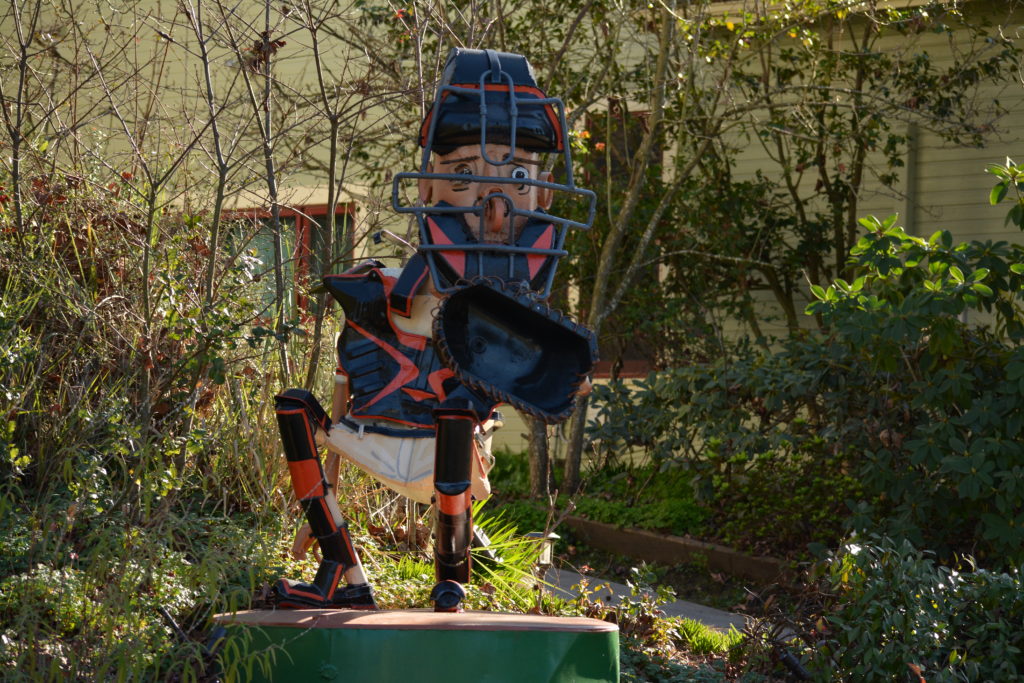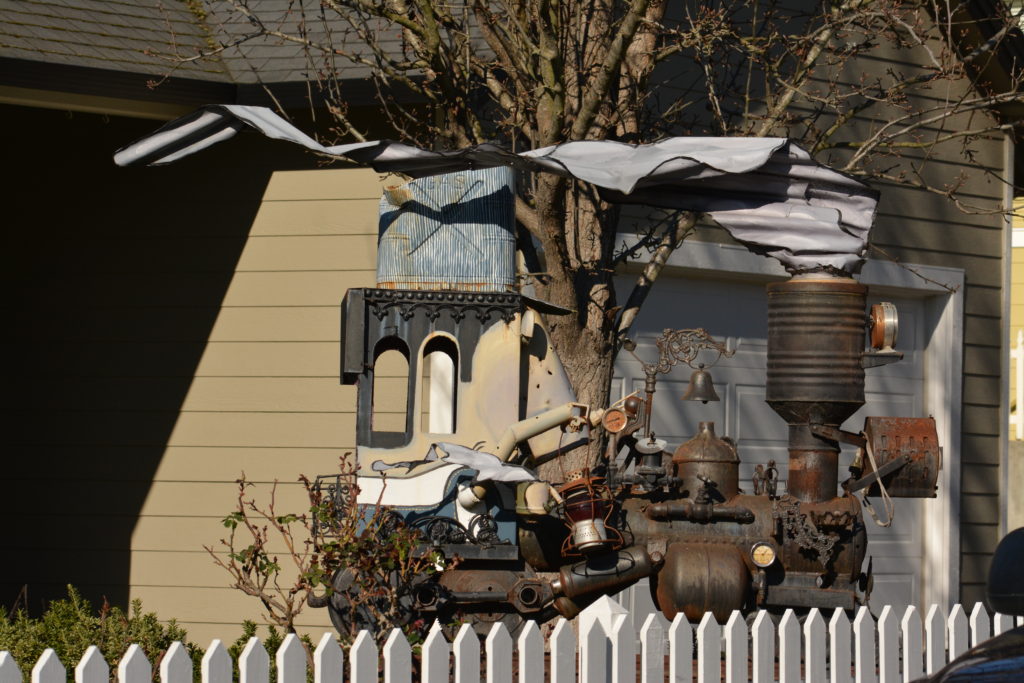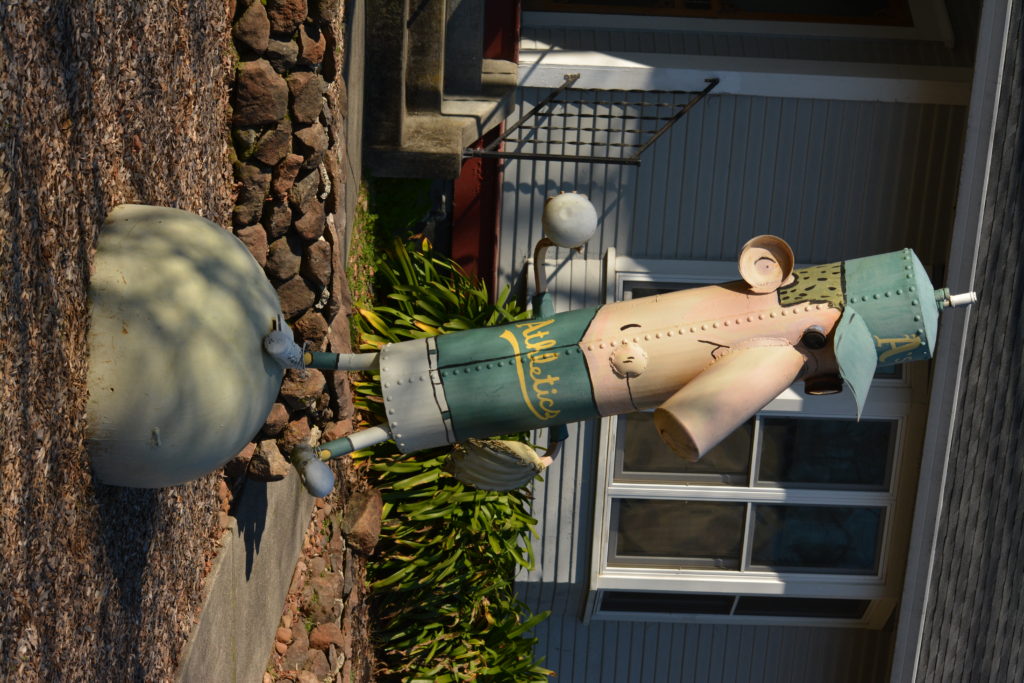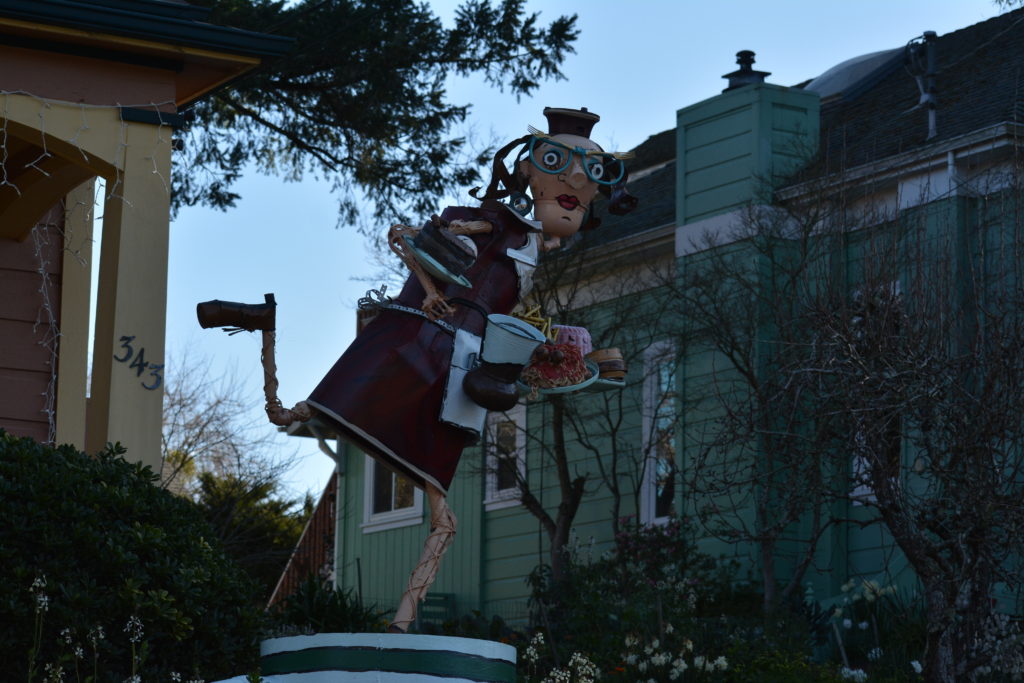 Florence Avenue is not the only place that Patrick's art can be found.  A drive into downtown Sebastopol provided many other views.  And even drives into town had some huge works out in the fields and farms.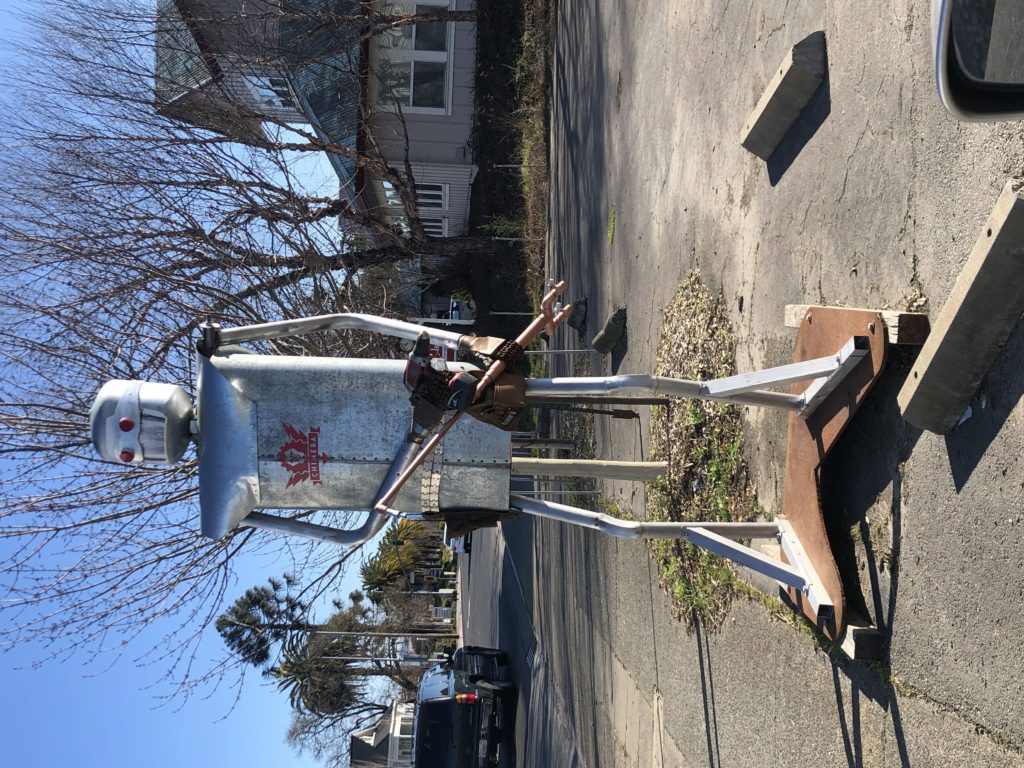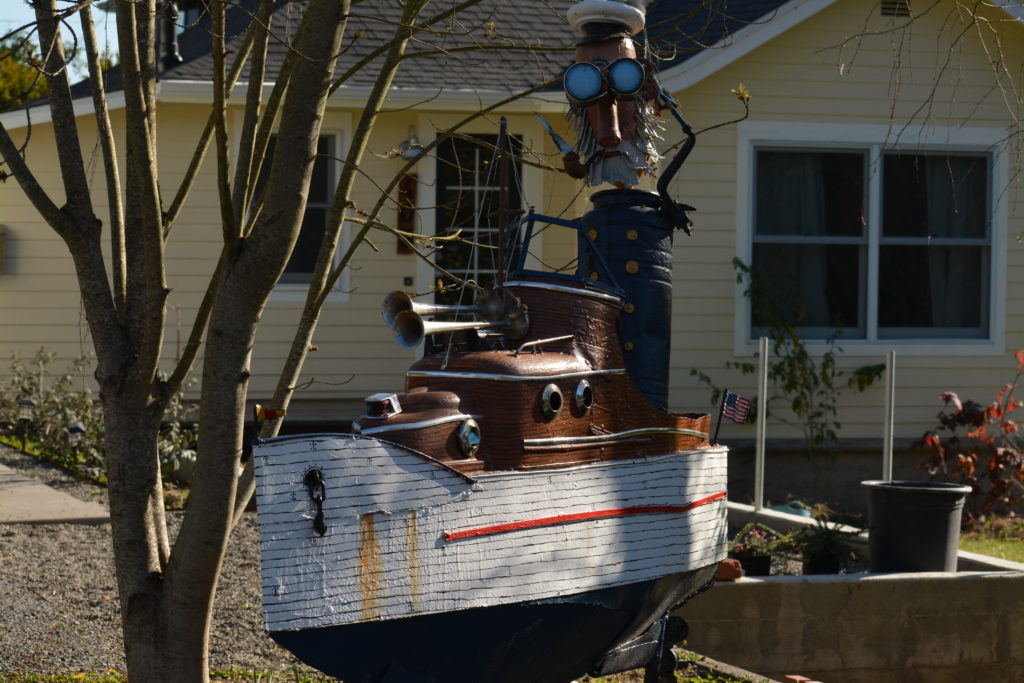 I really had a good time on my visit to Sebastopol.  My grandkids love it as well.  Just wish I would have had more time to drive around town and find more gems.  And it is all so much more fun when I run into fans of my travel blogs and photos.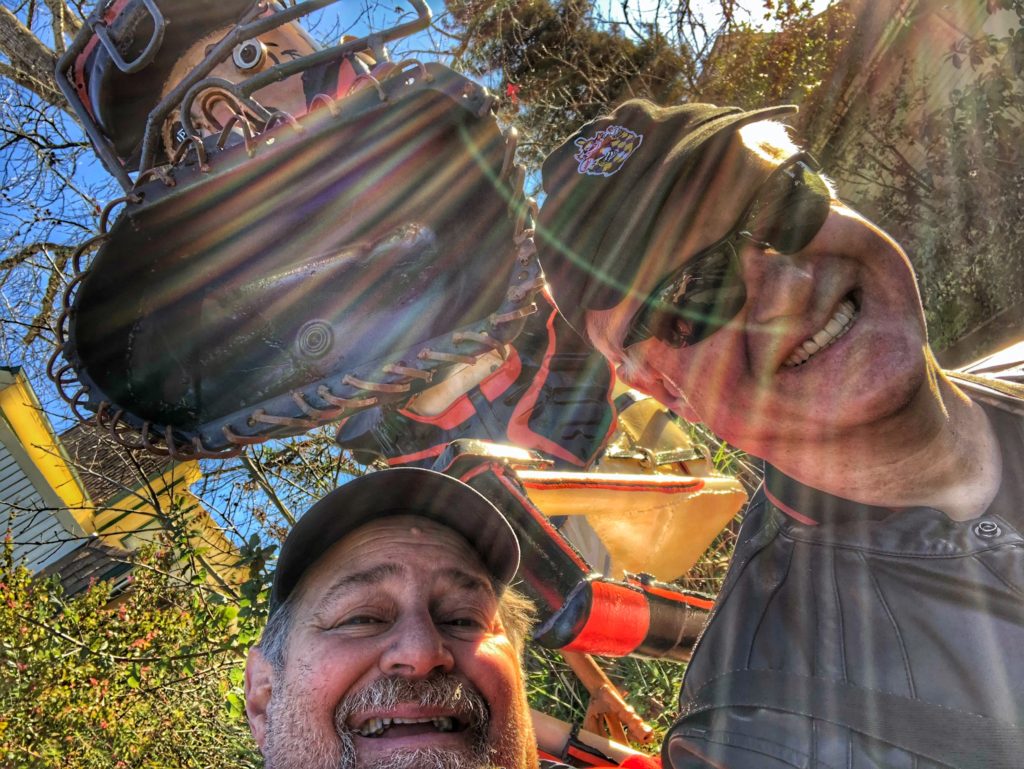 WATCH FOR MY NEW BOOK "8154" — COMING SOON TO AMAZON
I am currently working on my FOURTH book, titled "8154" to represent the mileage of my epic road trip with family.  You can visit my Amazon Author Page to see my other books at https://amzn.to/3azY36l