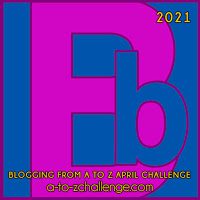 Welcome to another year of the AtoZ Challenge.  This year I am doing signs that I have seen across the country.  This post will feature signs associated with the Letter B.  ENJOY THE RIDE!
We can't avoid signs.  They are everywhere.  Advertisements, informational signs, directional signs, business signs and, sometimes, even humorous and fun signs.  Each of my posts in this years' challenge will feature a hodgepodge of signs I have come across in my travels.  In most cases, I'll also note where they were taken.  Some were actually inside of shops or otherwise, so not all will have locations.  I hope you enjoy this fun trip each day of April.
If you have been to Texas you have likely seen or even been to a Buc-ee's store.  A massive convenience store / gas station / tourist shop.  Well, a guy in Oklahoma apparently wanted to make sure he took advantage of the name, even offering food and amazing Fried Pies (Yes — we stopped and bought three or four — different flavors — for the road!  But, we did not see the famed Buc-ee Beaver there!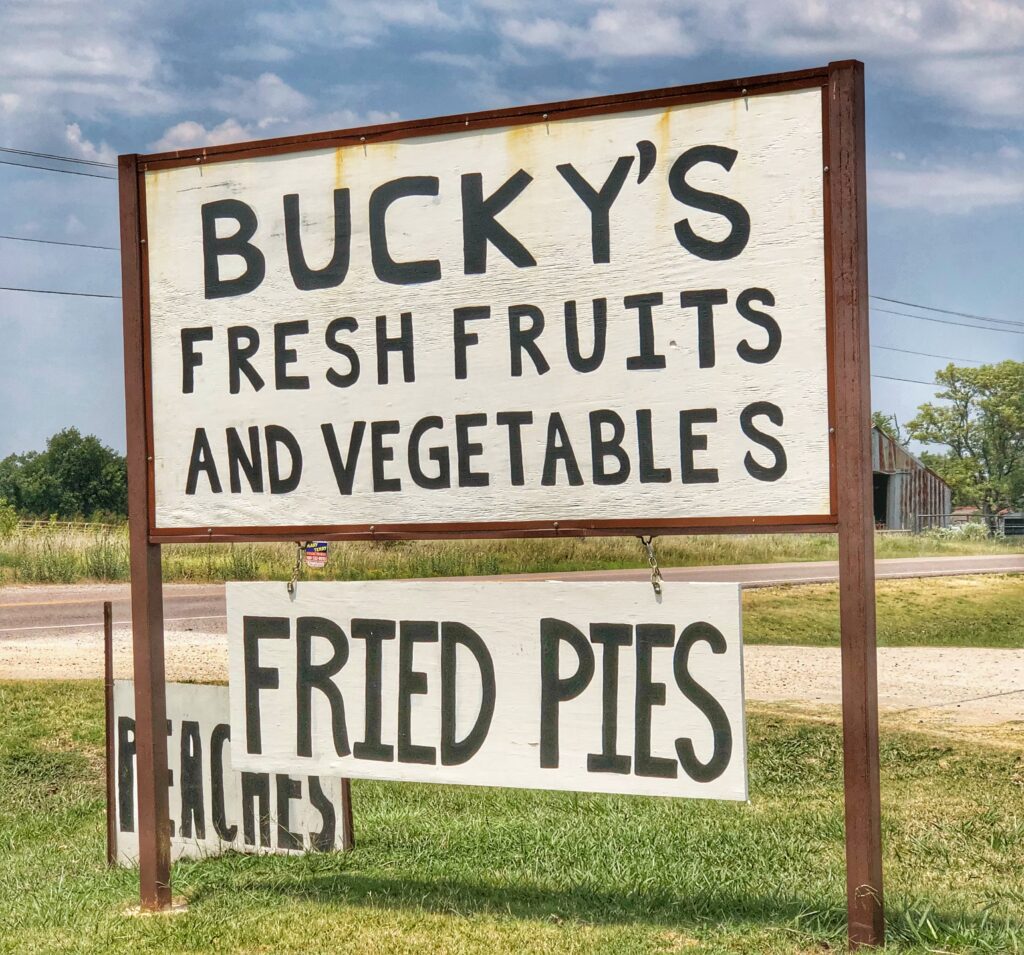 Buc-ee's is always a fun place to stop.  Not only in Texas but also Alabama.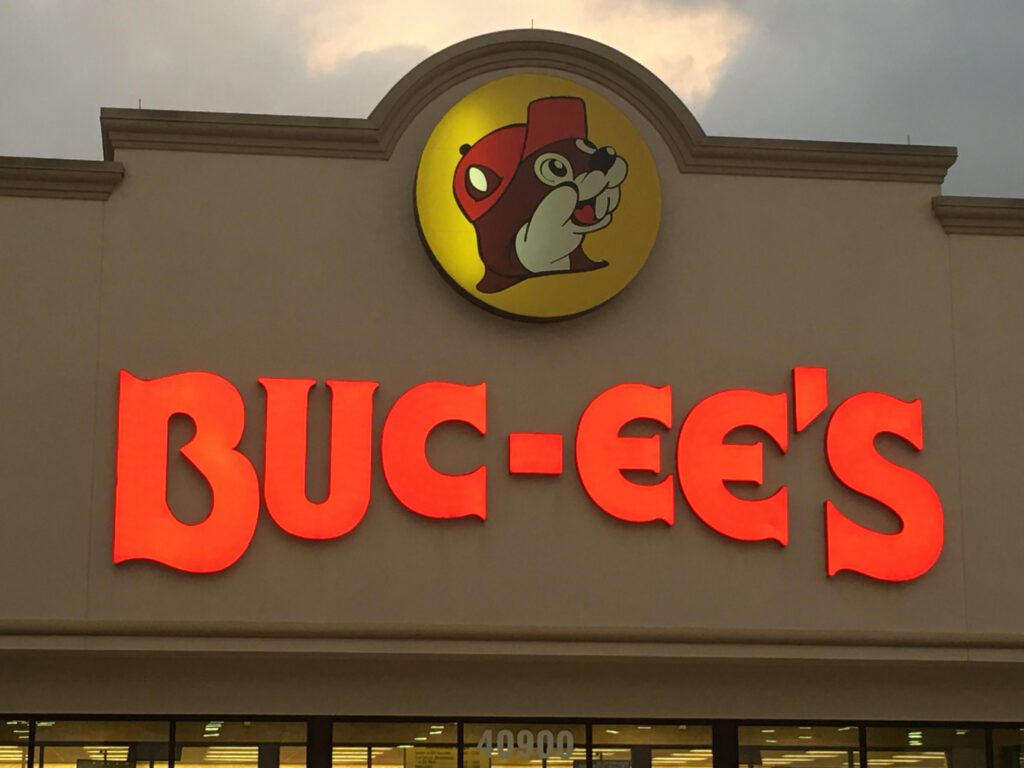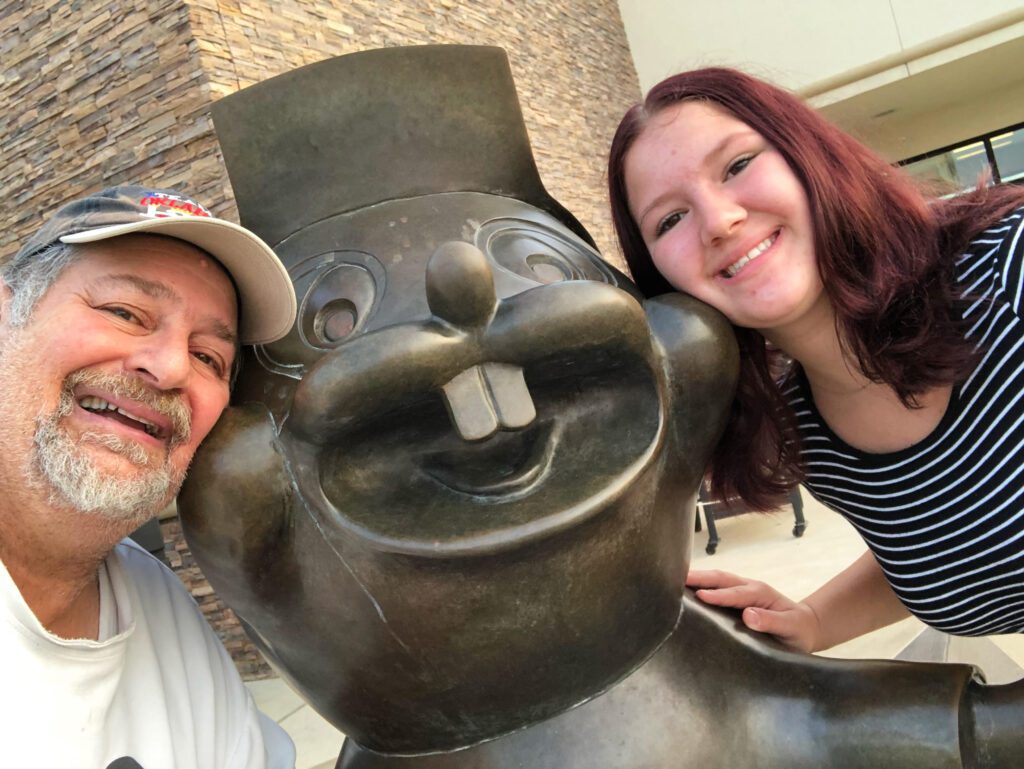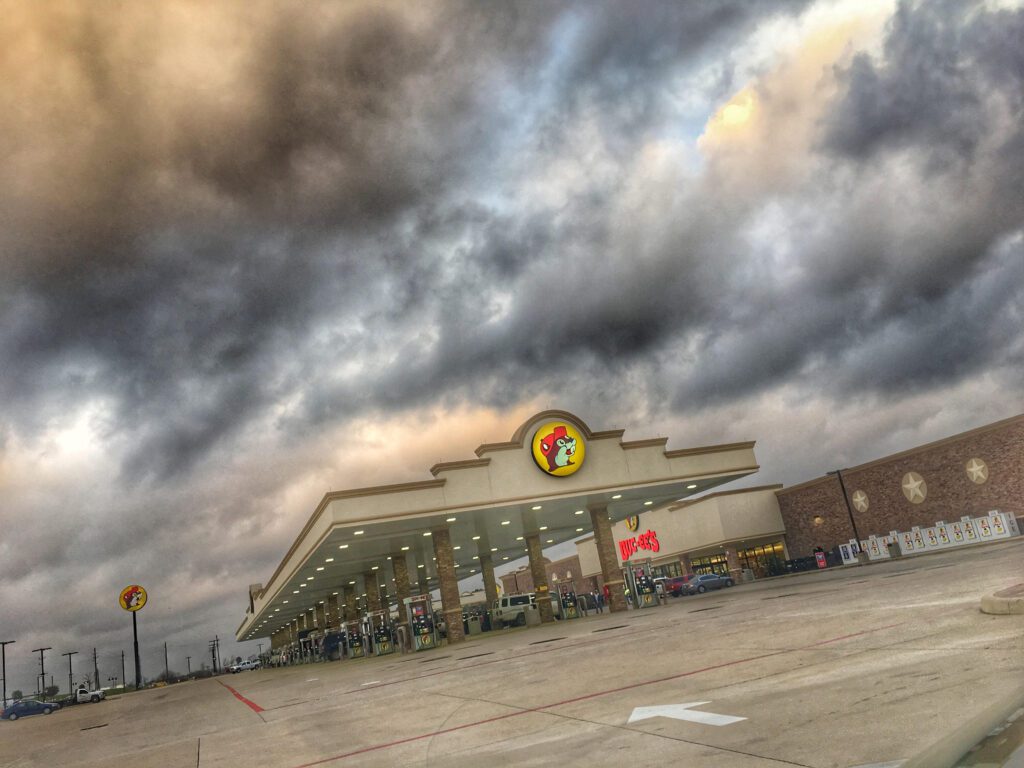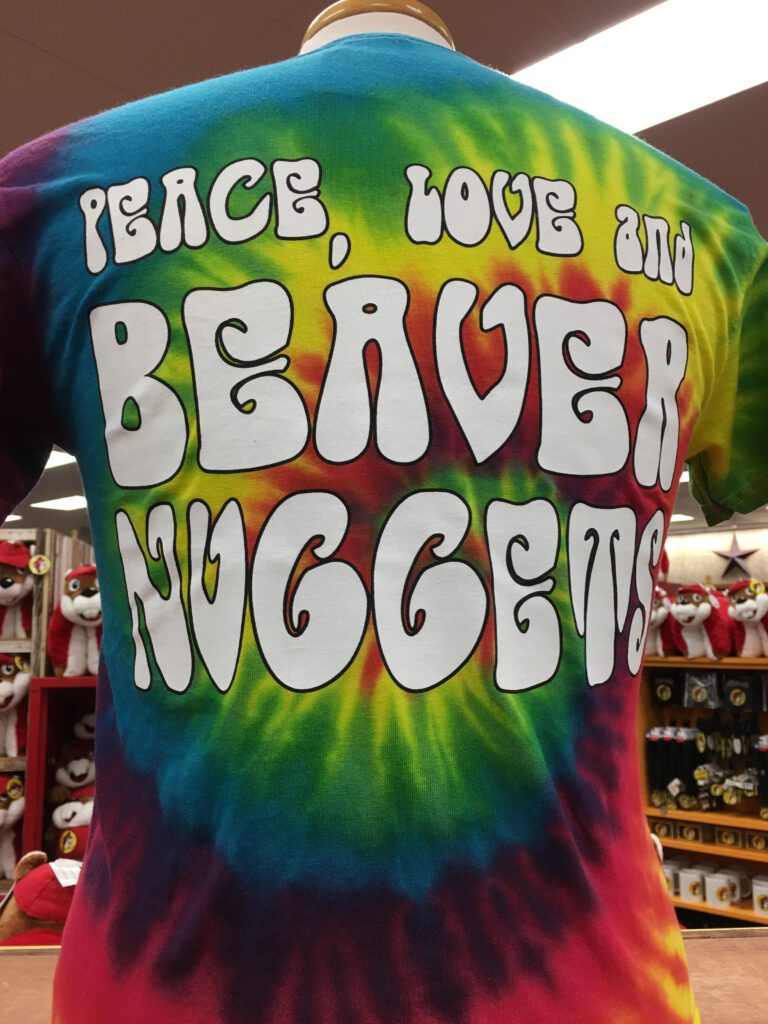 Speaking of Beavers, there is a place Called Beaver Crossing in Nebraska.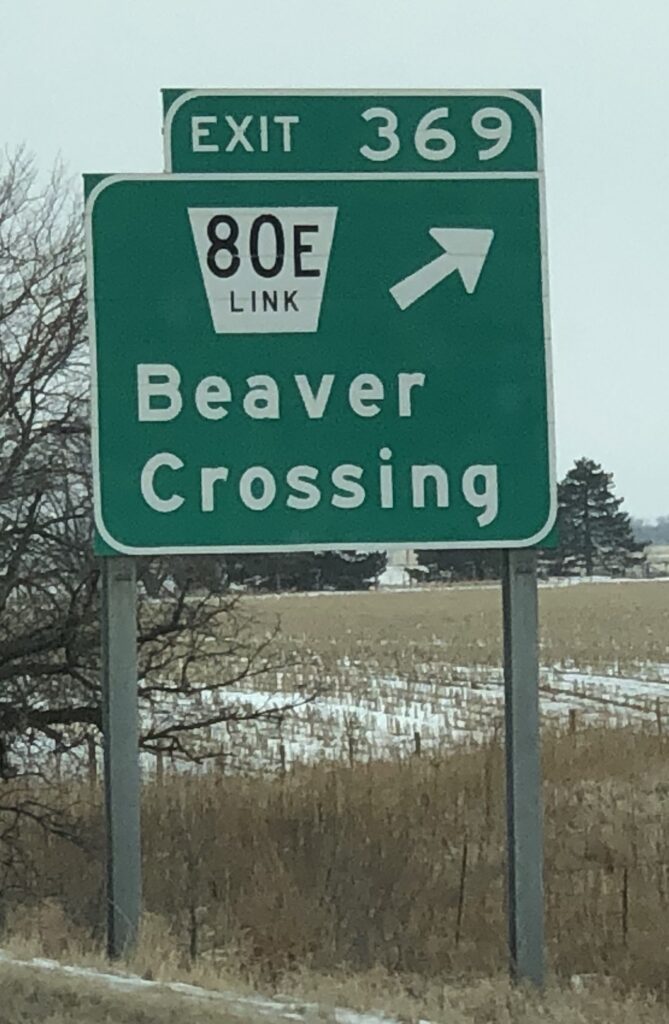 And then, just down the road from Big Bone Lick State Park in Union, KY, there used to be a Trading Post…
As mentioned above, Big Bone Lick is only a few minutes from Beaver Lick.  Funny thing is that many years ago on the drive to Cincinnati from Lexington, there was actually an Exit Sign on Interstate 75 that had Big Bone Lick and Beaver Lick on it.  Sadly, I have never been able to locate a photo of the now forgotten roadsign.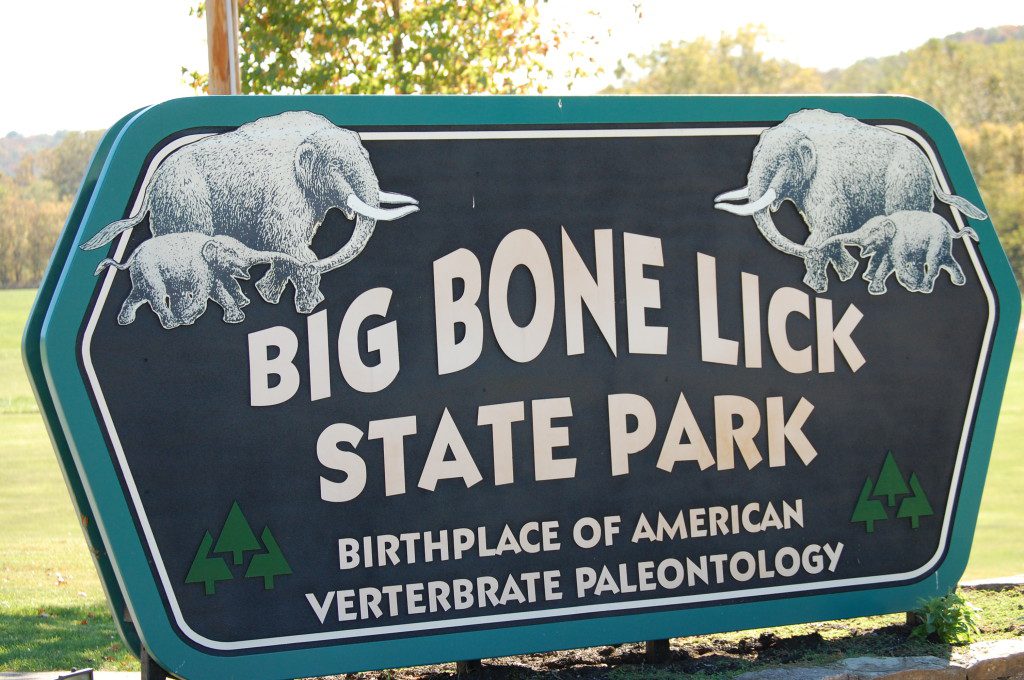 Big Bone Lick has some Buffalo (aka Bison) on the site, but there are many more Buffalo opportunities out on the back roads of America.  Here are a few —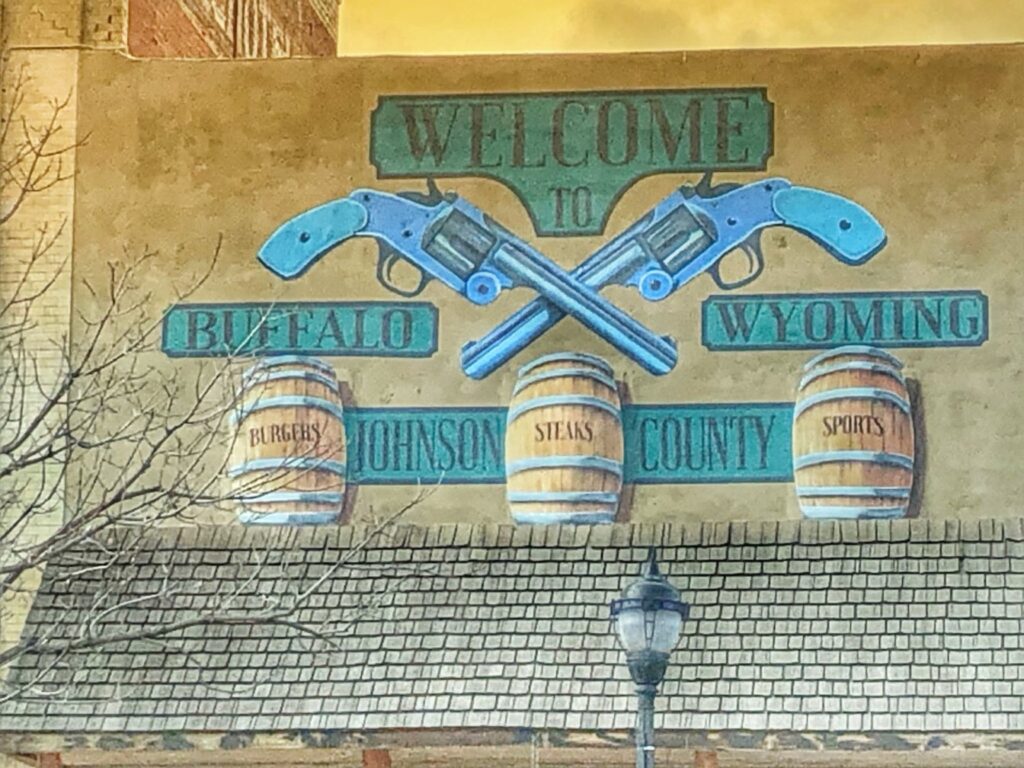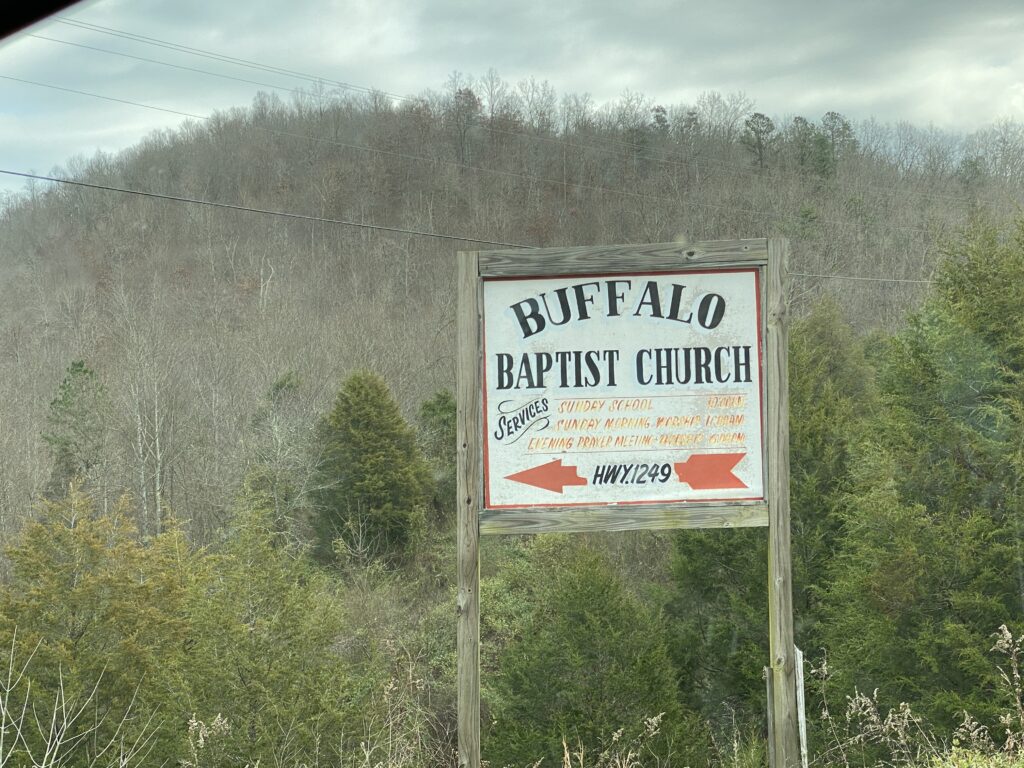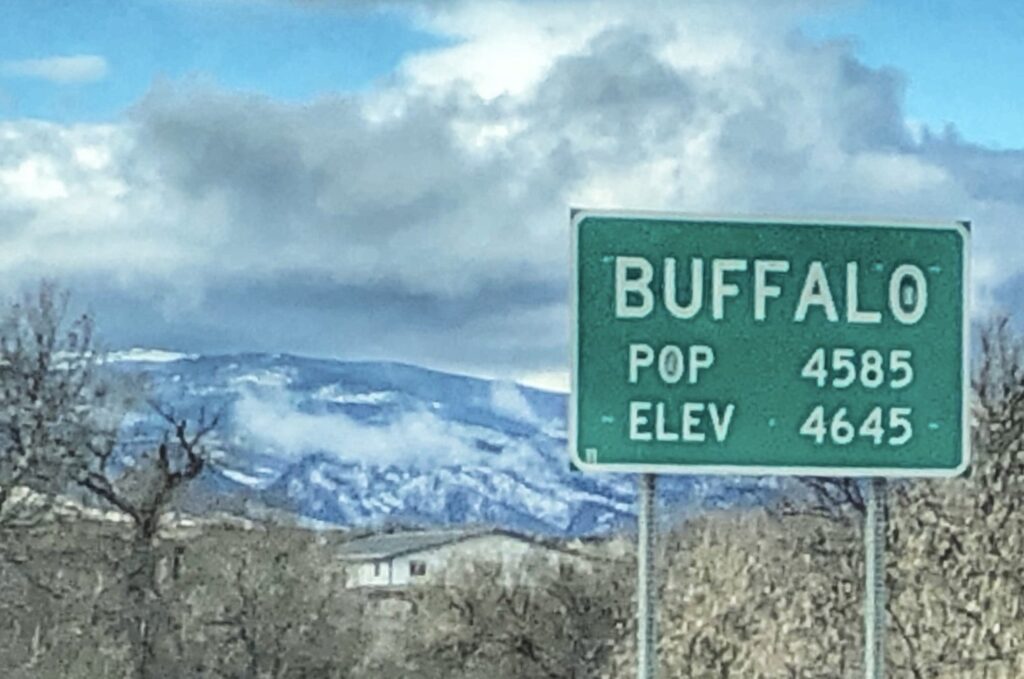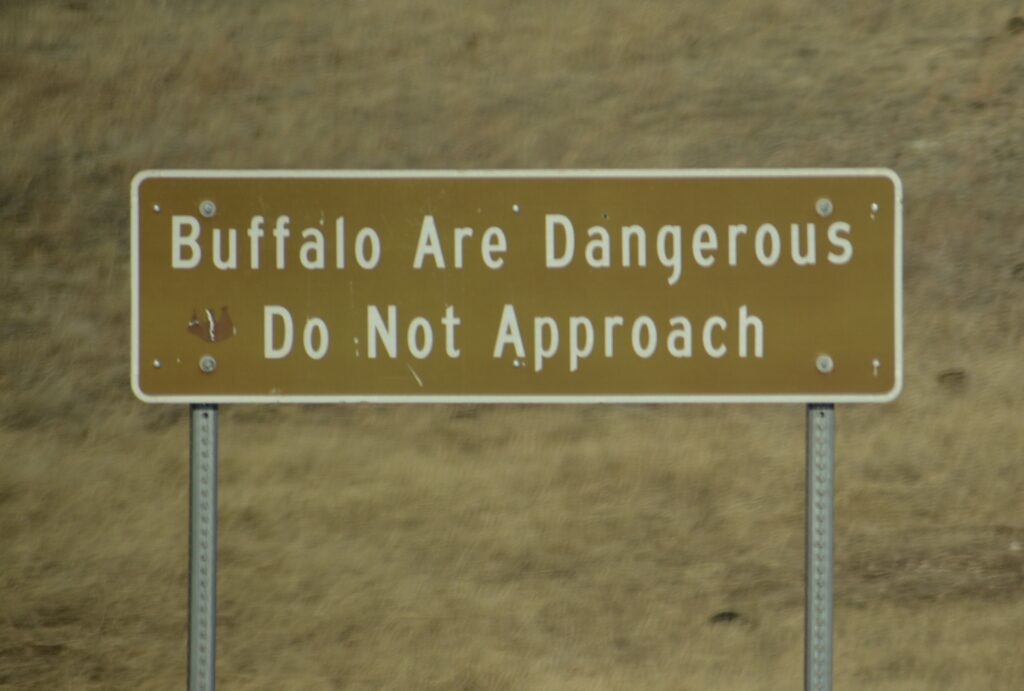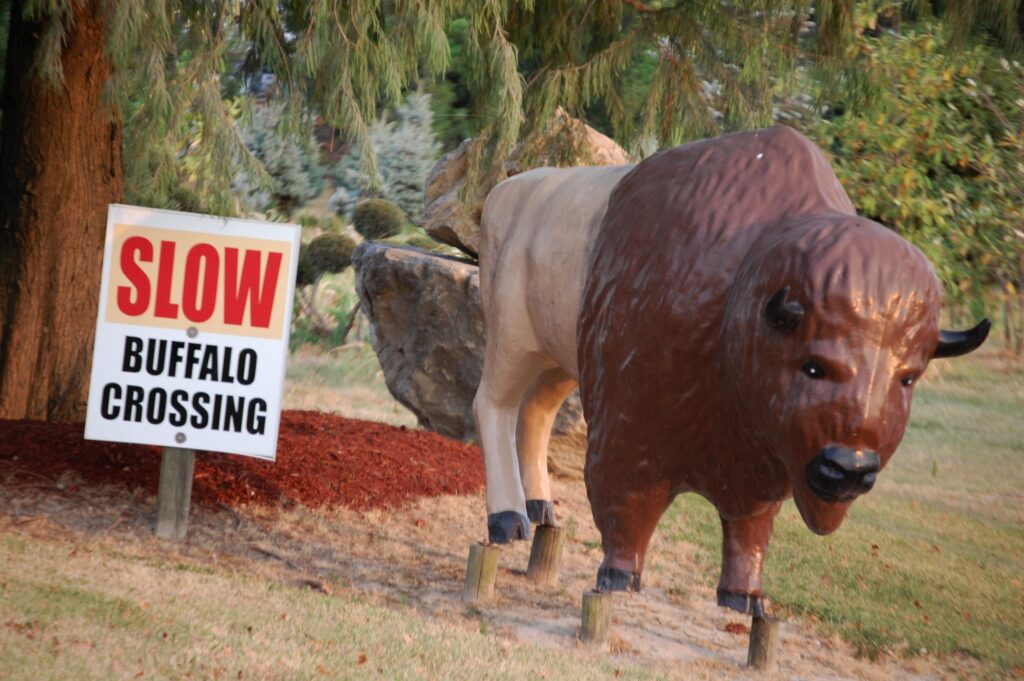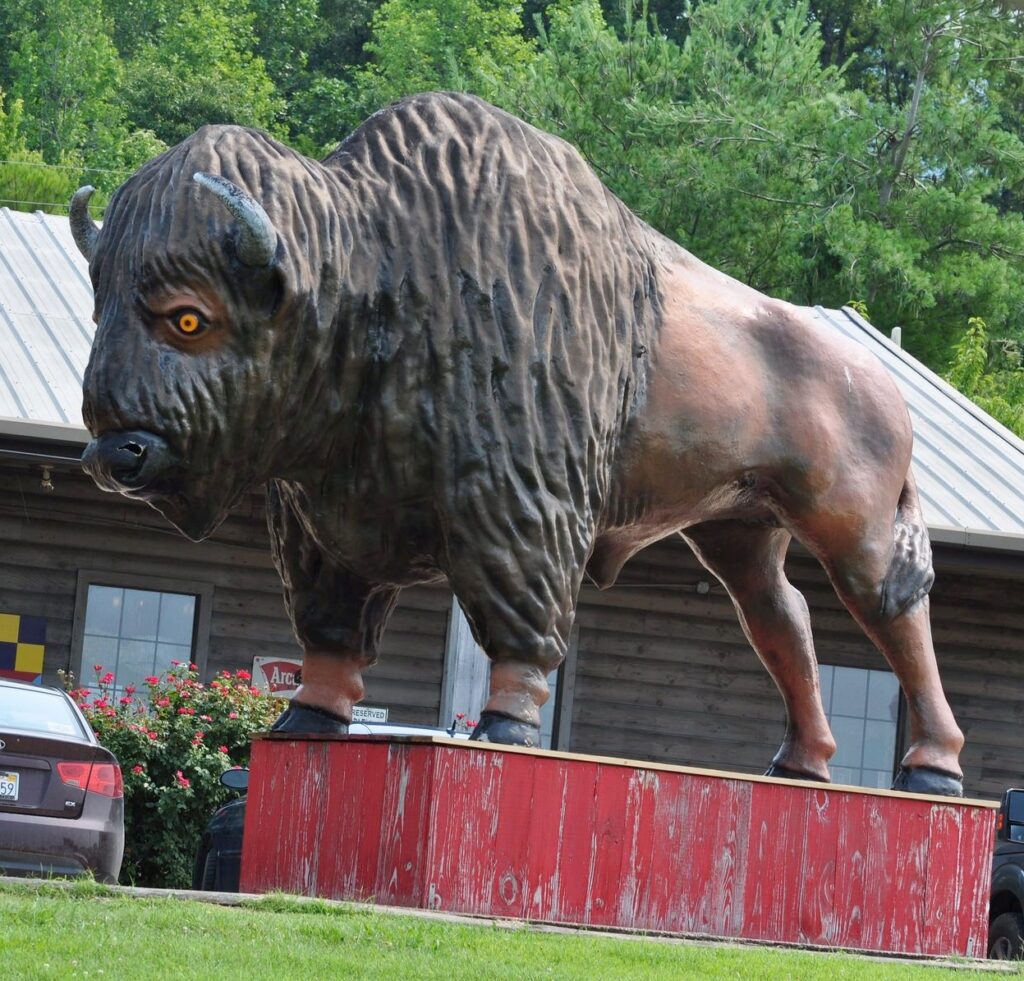 Moving away from buffalo, how many of you like bacon?  While driving in Oklahoma I came across this place and I DID eat bacon there.
But, I DID NOT try the Bacon Soda that was for sale at the Nipton Trading Post in Nipton, California…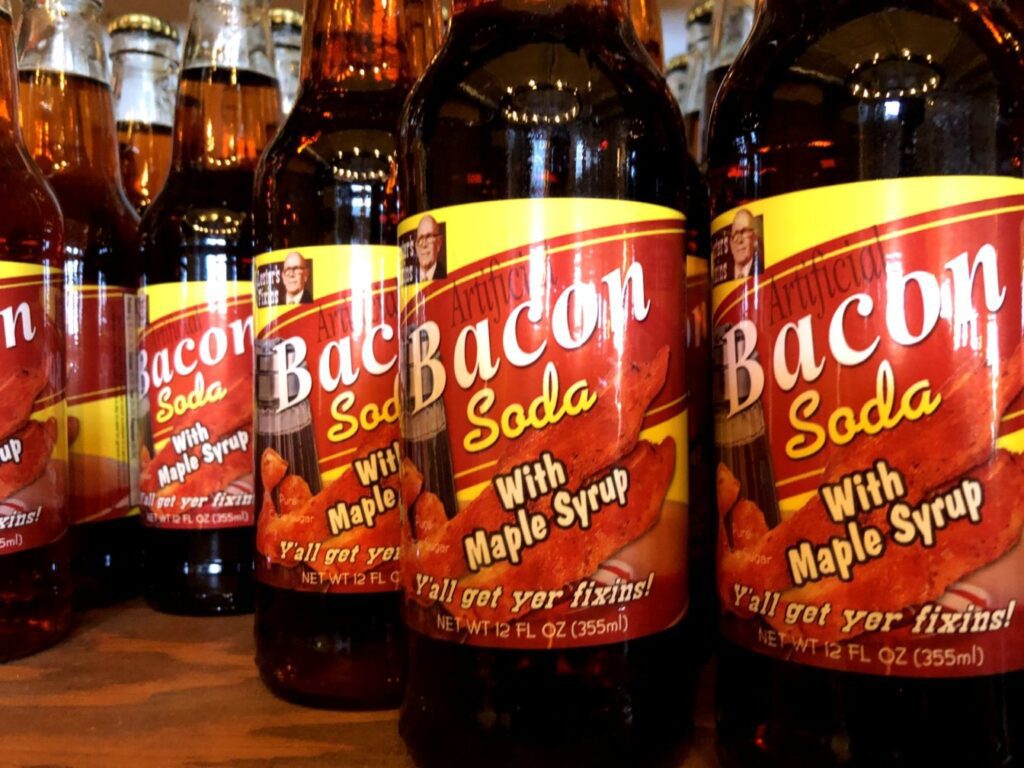 I am always a sucker for biscuits and gravy.  I loved the fun with this sign at the Sawmill Run Restaurant on Mount Lemmon outside of Tucson, Arizona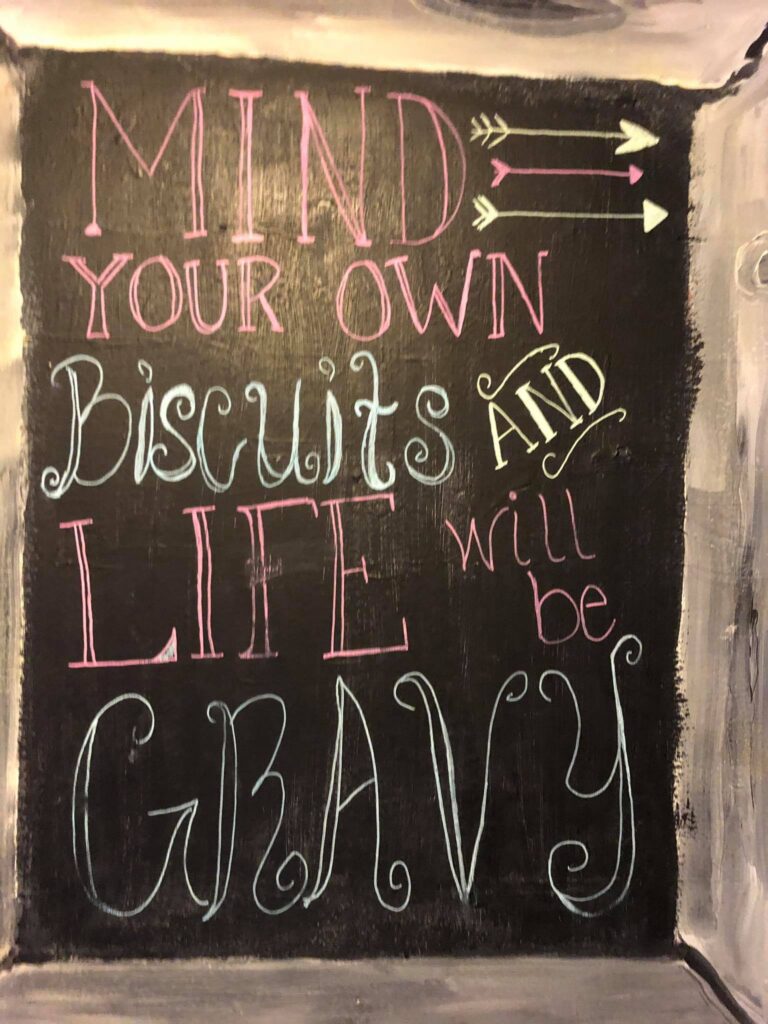 Another place to get some good biscuits and gravy is the Old Brooks General Merchandise Store in Rugby, Tennessee.  They also make the world's best baloney sandwich! Check it out below!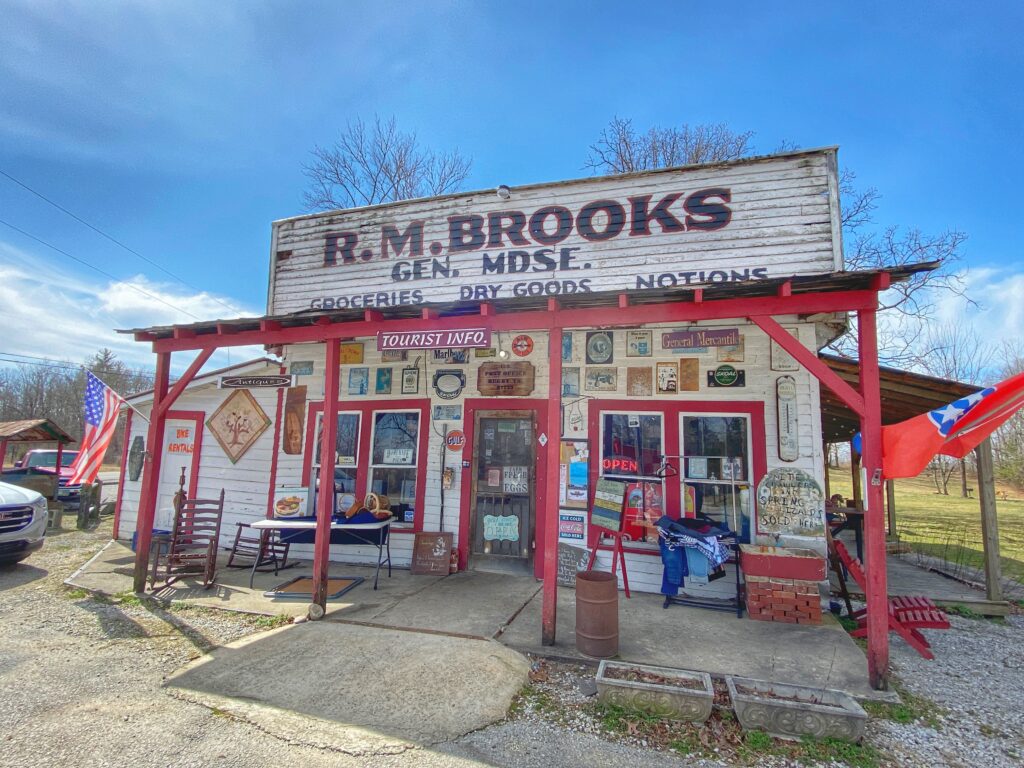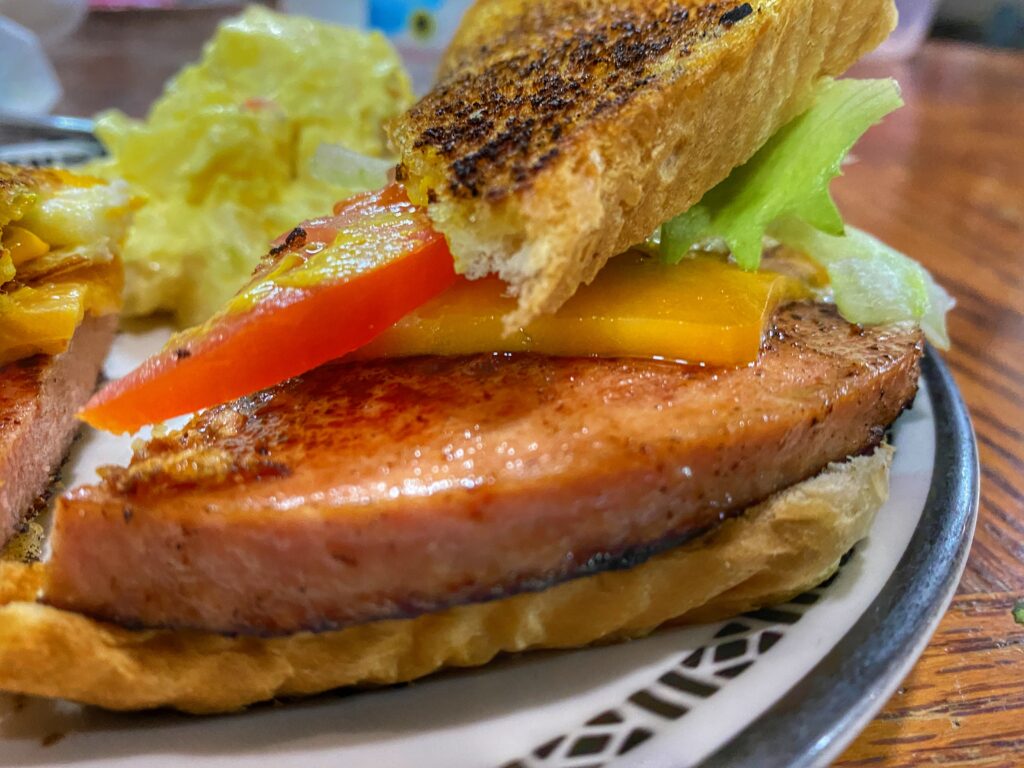 You may see a number of posts mentioning the Paradise Point Marketplace in Scottsville, Kentucky.  Well, they make a killer breakfast and also some other yummy baked goods.  They even have a Bakery Sign on the floor.
Do you prefer burgers?  Well, you will see other burger places in this years A to Z posts, but I'll add this one from Wilbur, Washington today.  I just love this sign!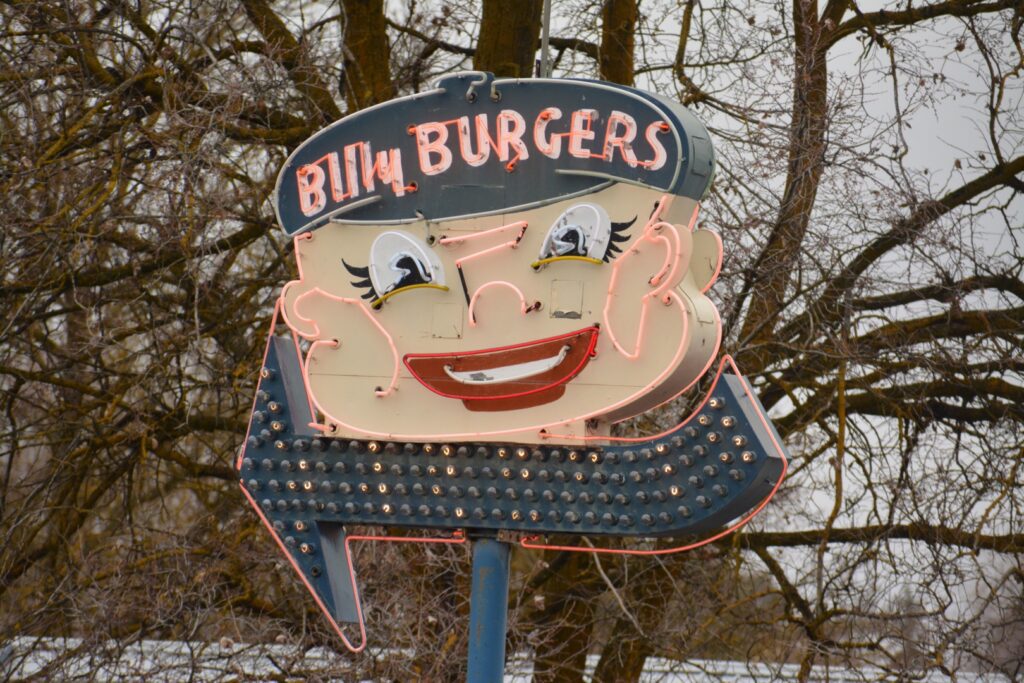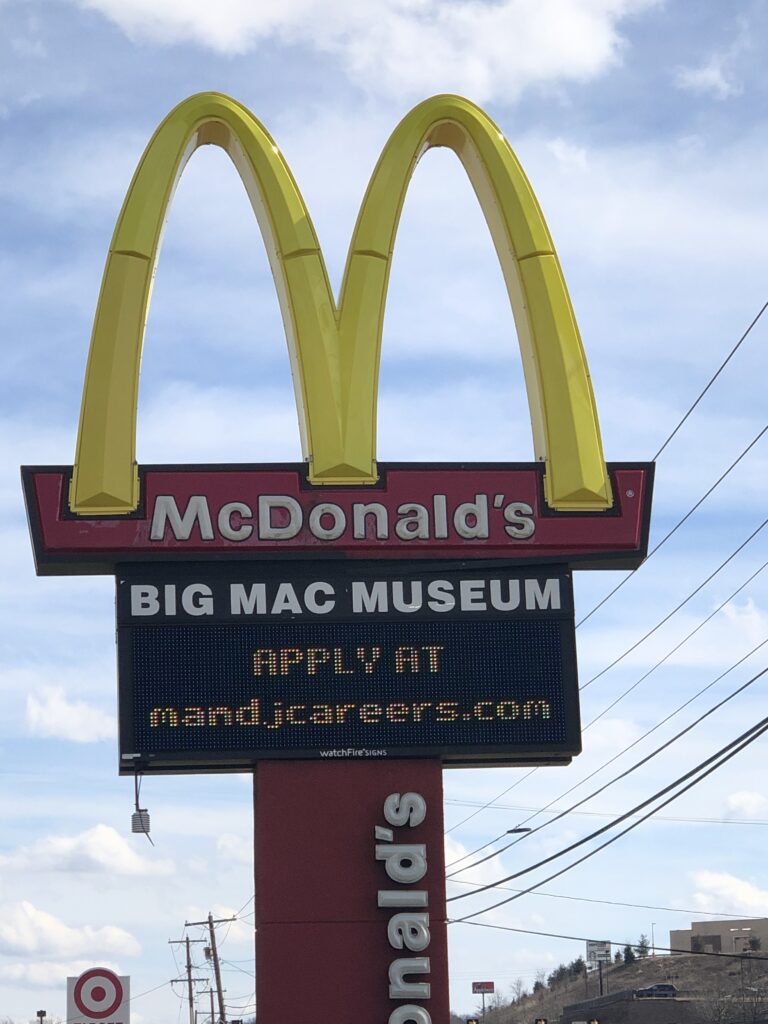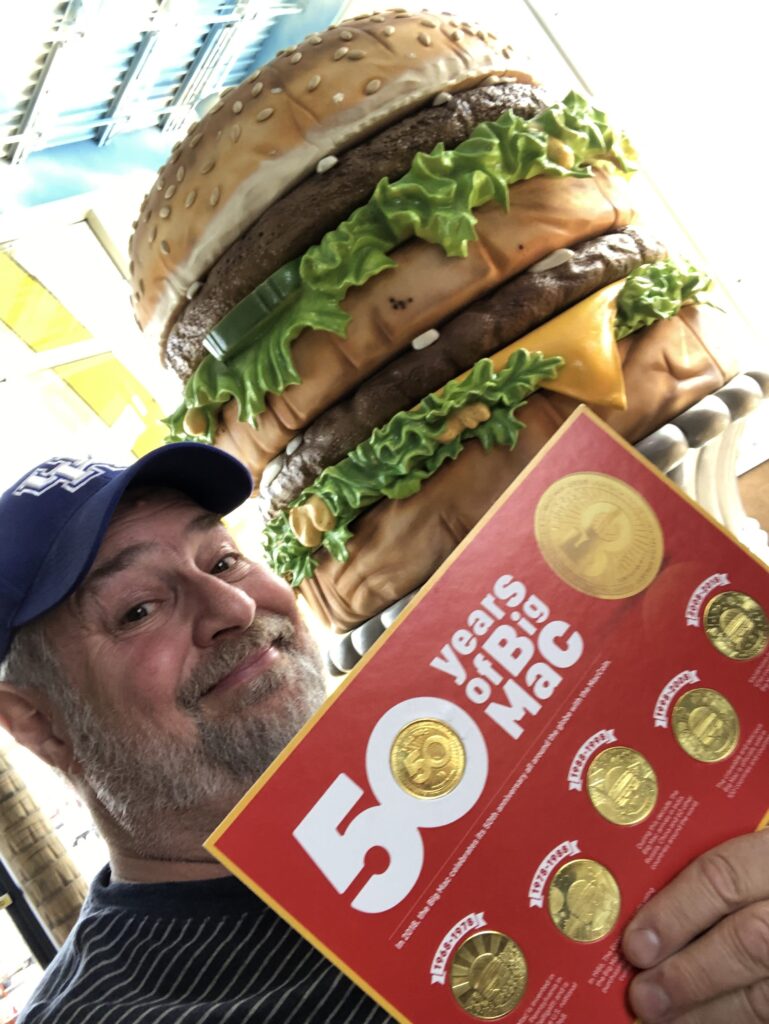 Or, if you would like a BBQ Sno-Cone how about this place?  What?  Never had a BBQ Sno-Cone?  Neither have I — HA HA HA!!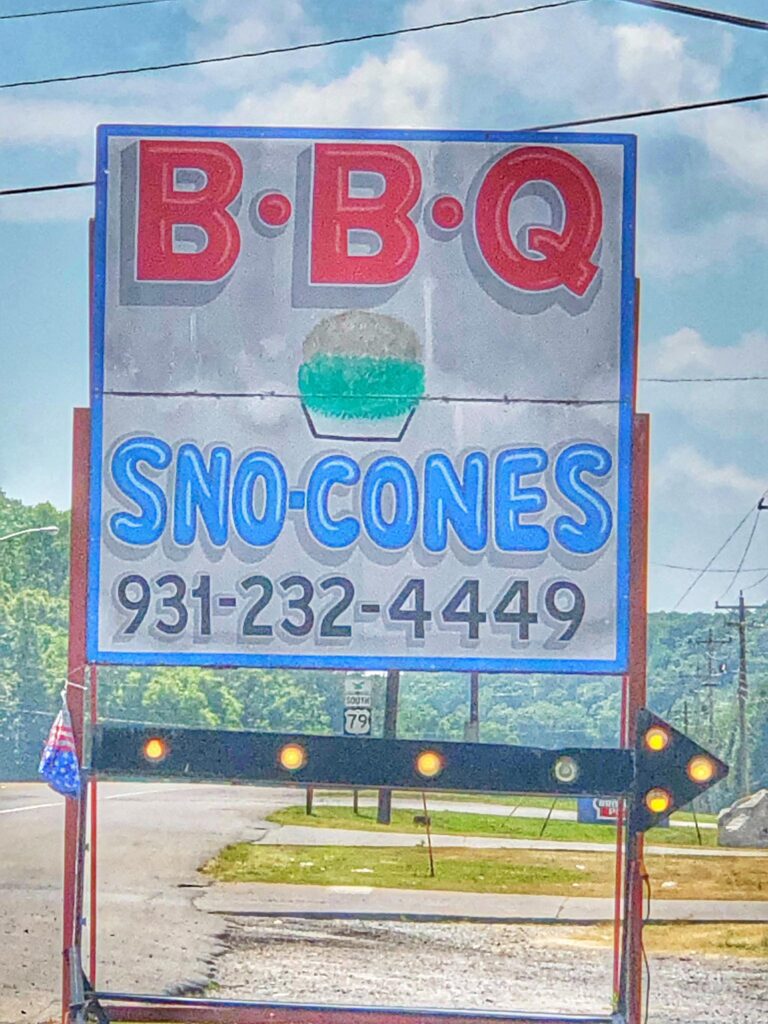 Moving on to other things, there is a unique motel in Davenport, Washington called the Black Bear Motel.  They even have a Brothel upstairs (or so the sign says).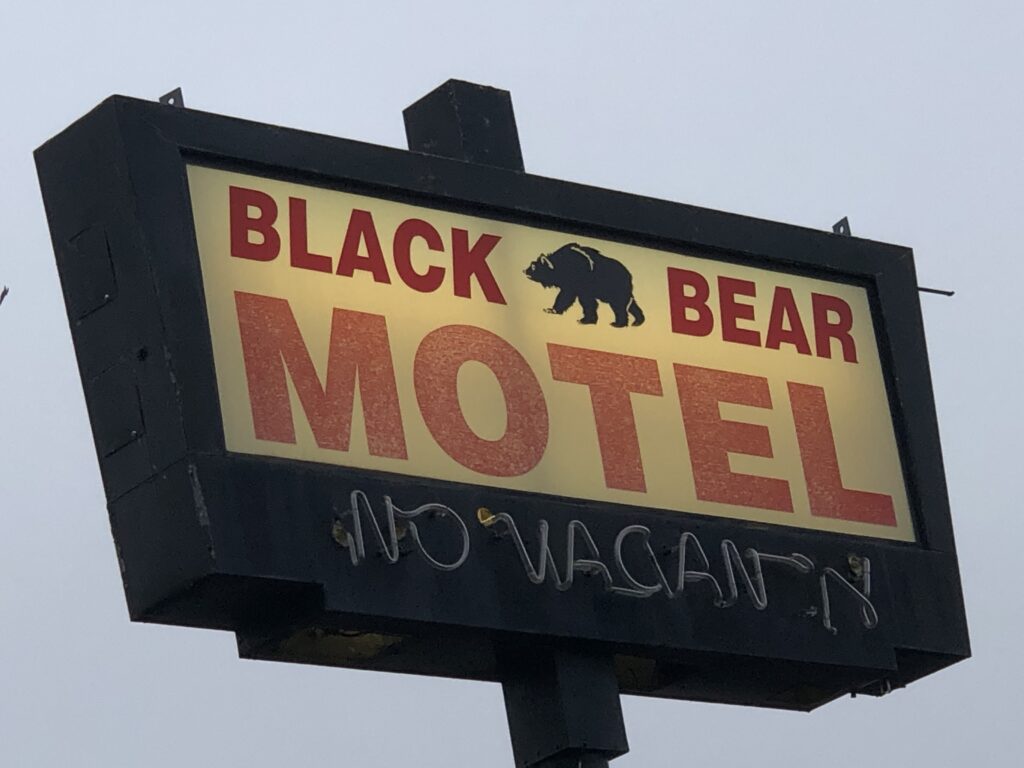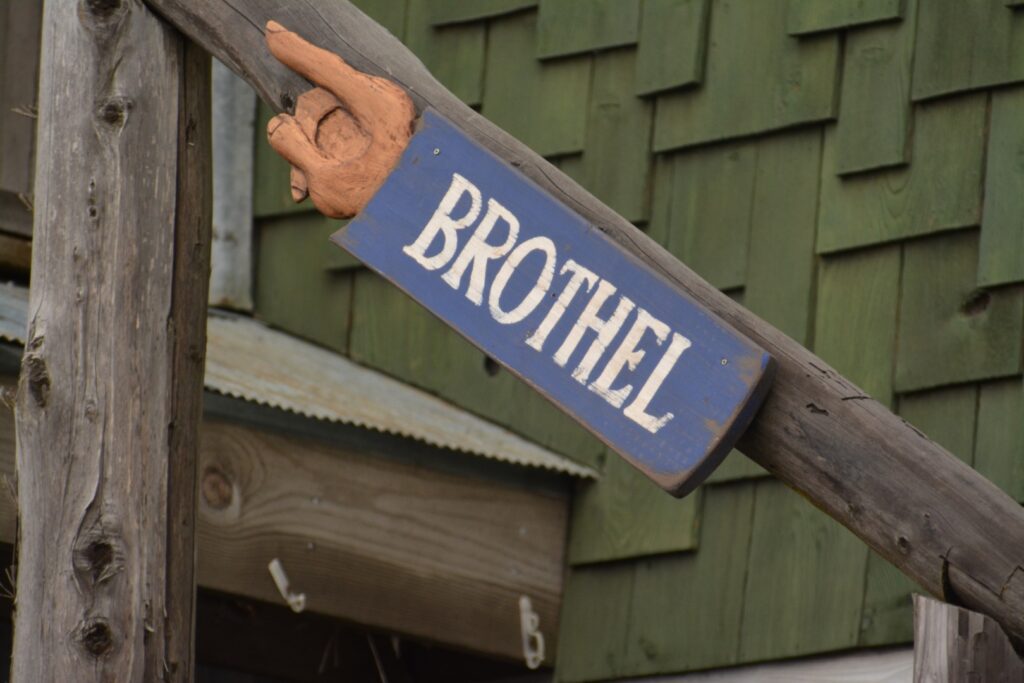 One of the common things to see across this big country are the Bigfoot signs and statues.  Here are a few I have gathered over the years.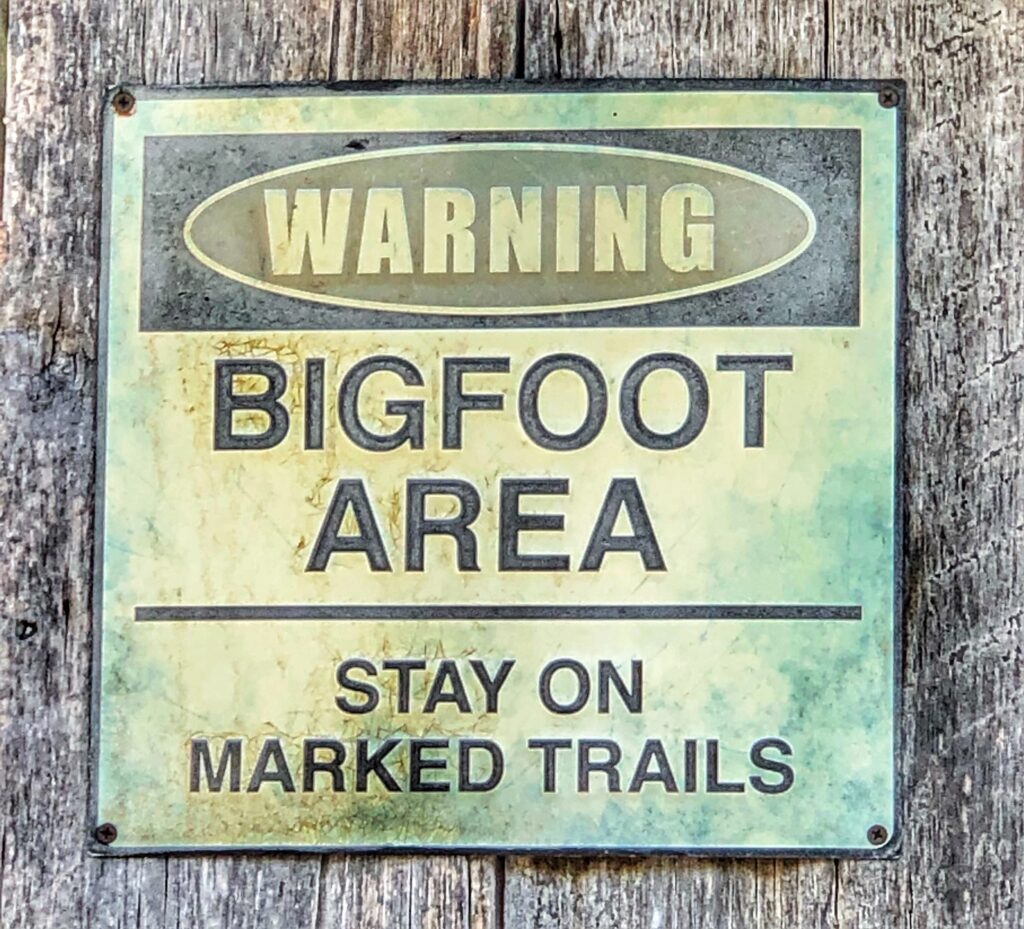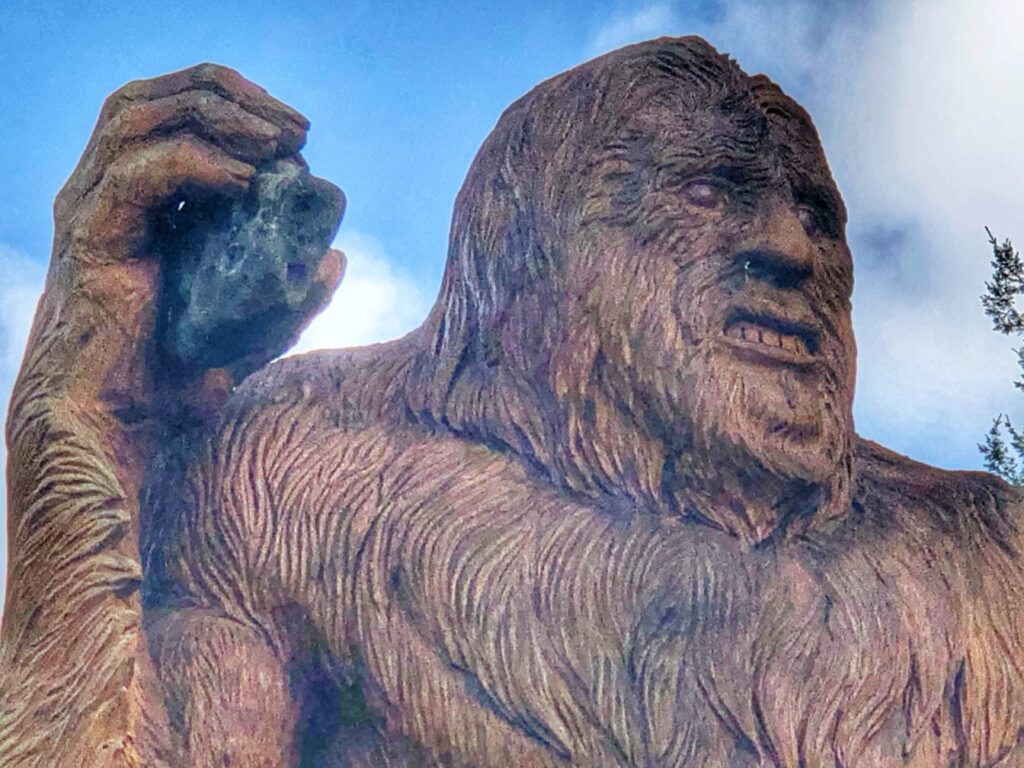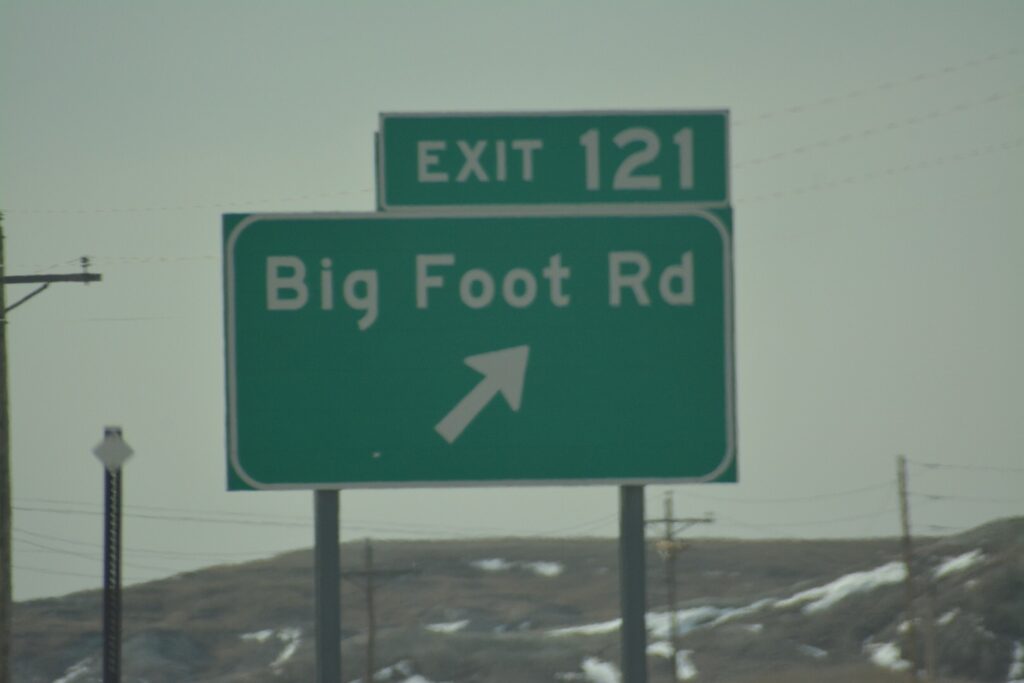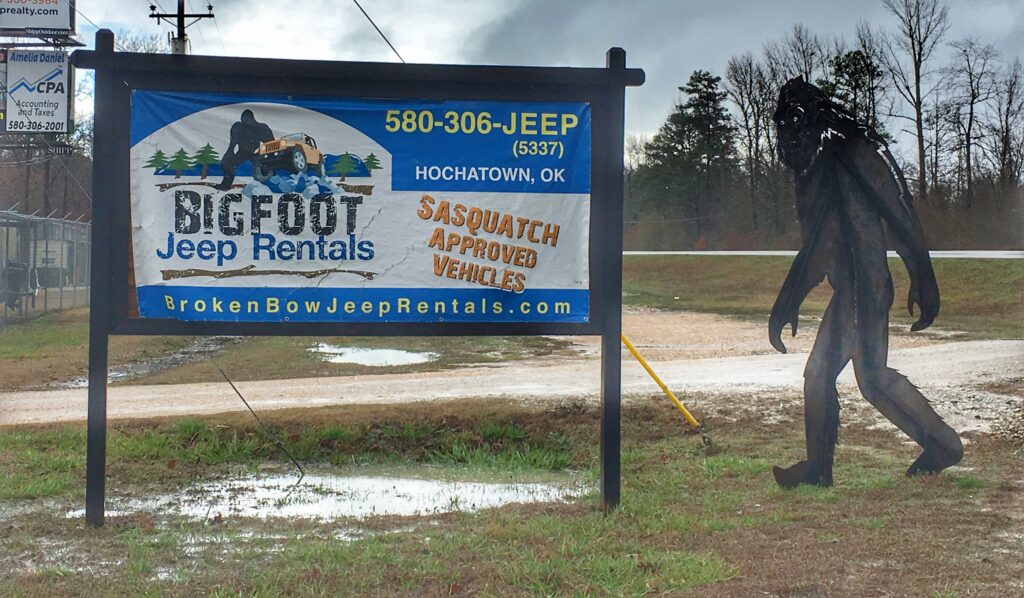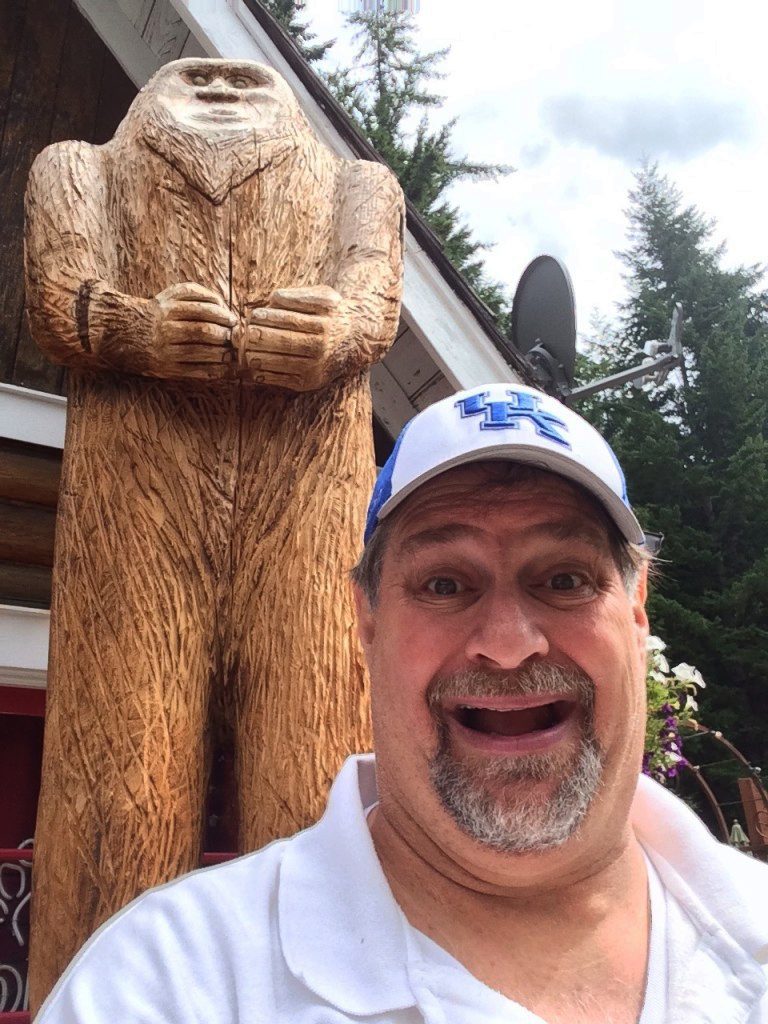 And finally…BEWARE!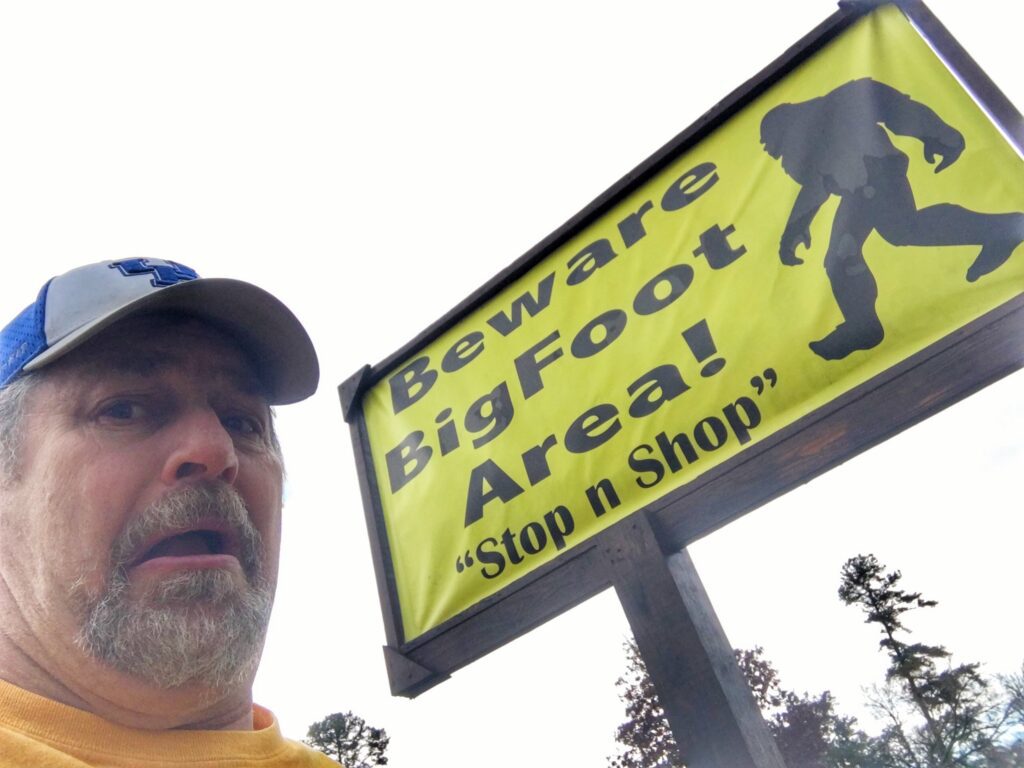 Speaking of Beware, one can find all sorts of beware signs out there…here are just a couple of my favorites.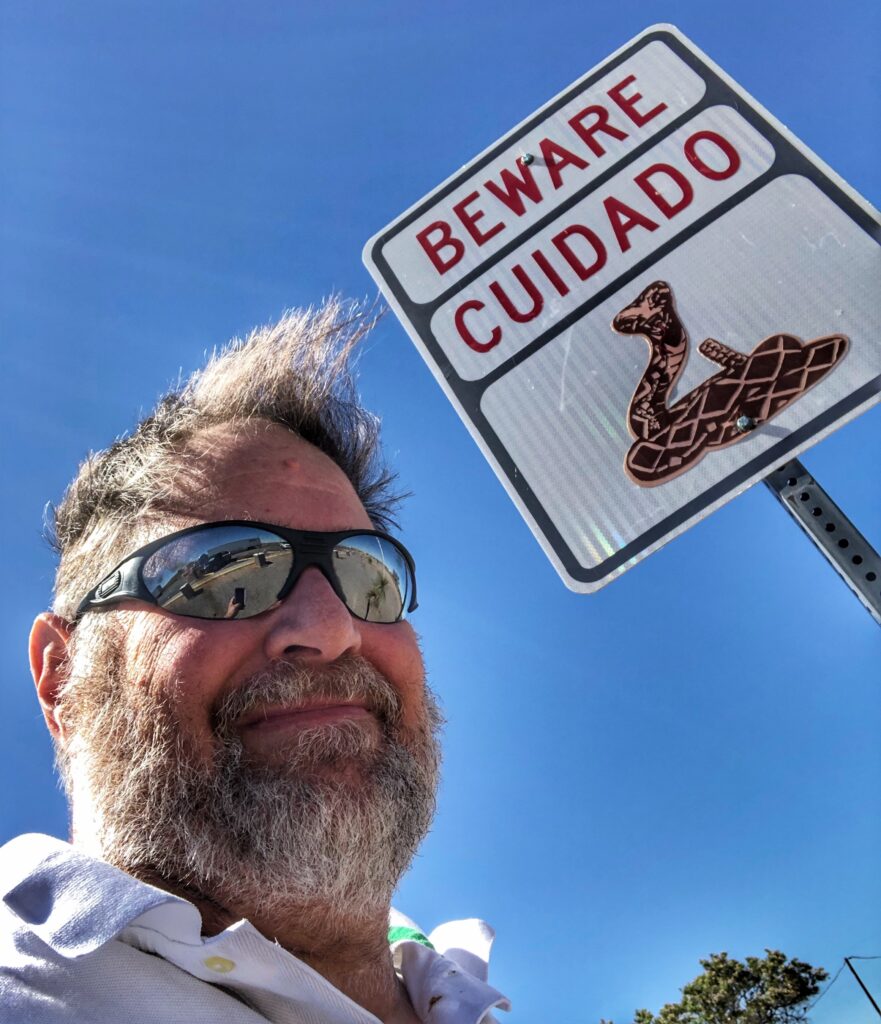 And for a little Bathroom Humor…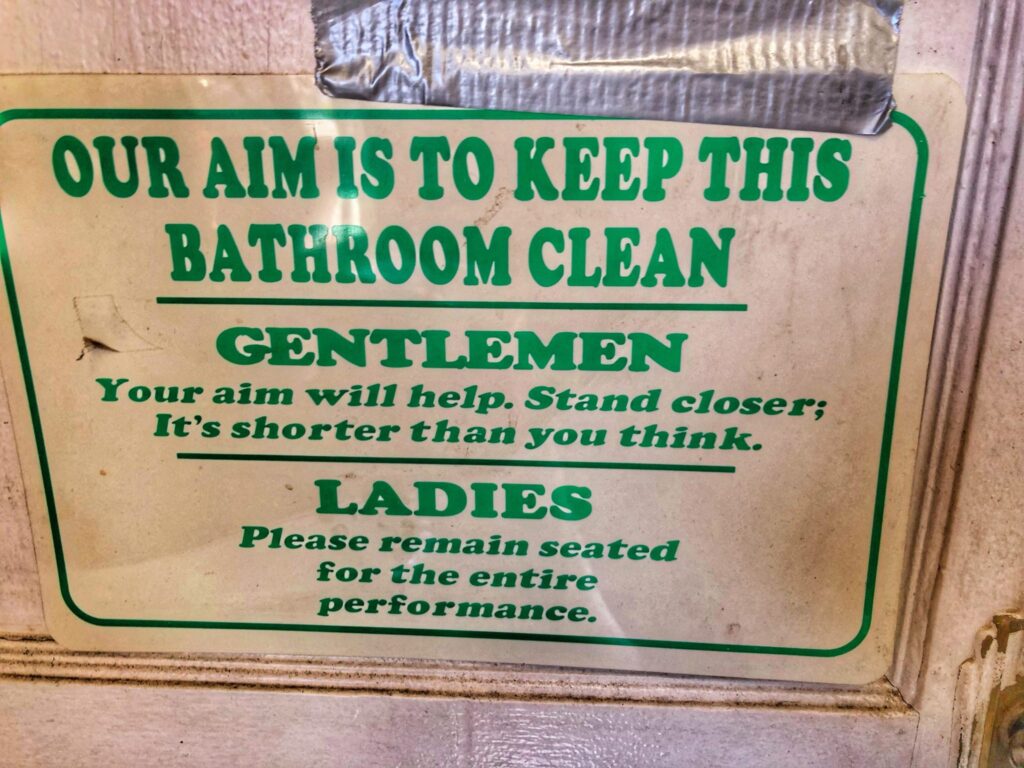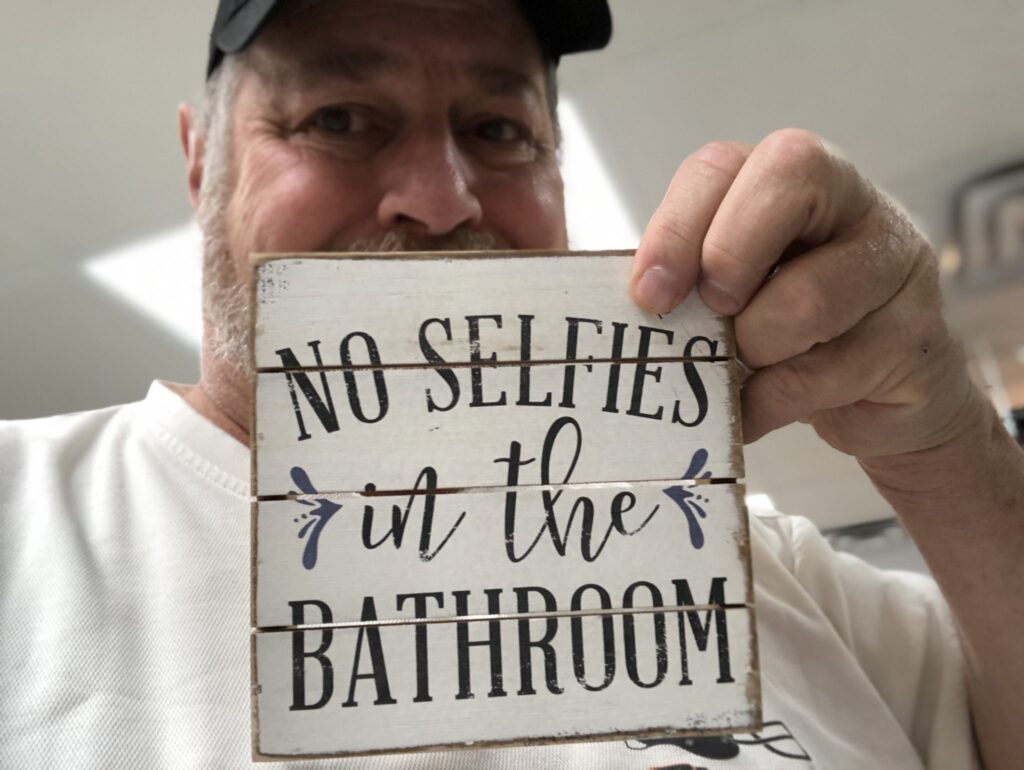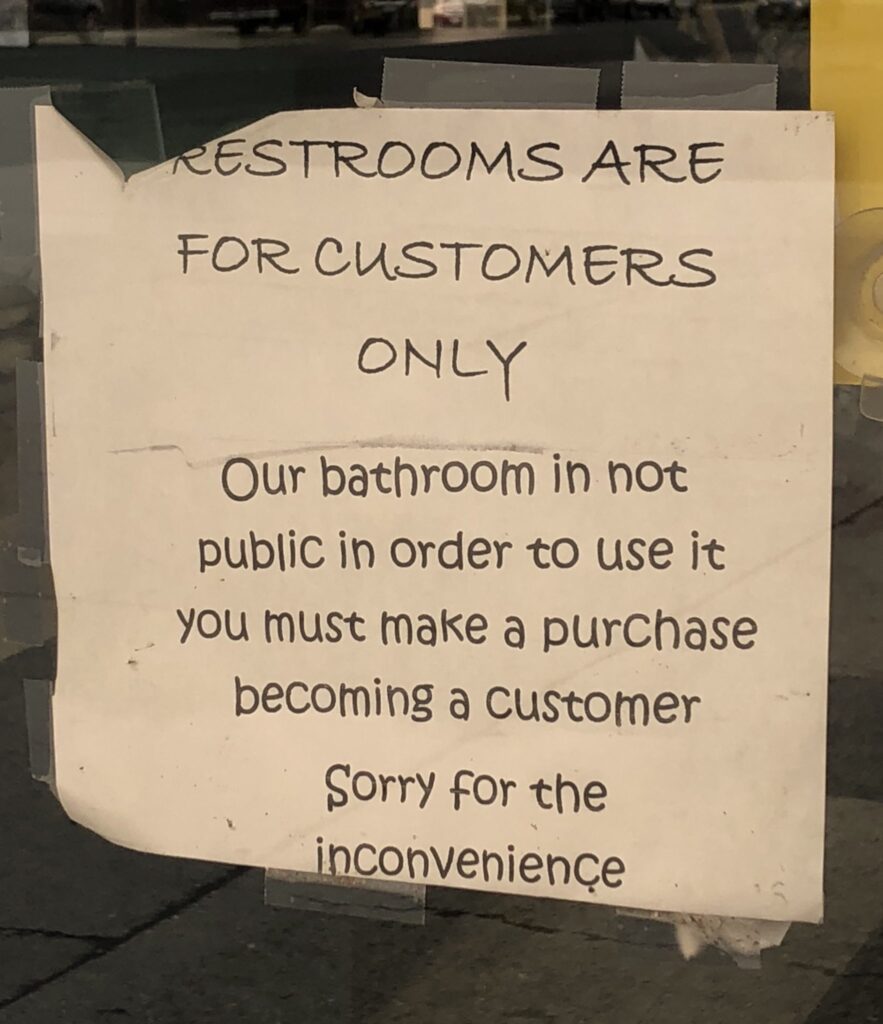 And just a few more B signs from here an there.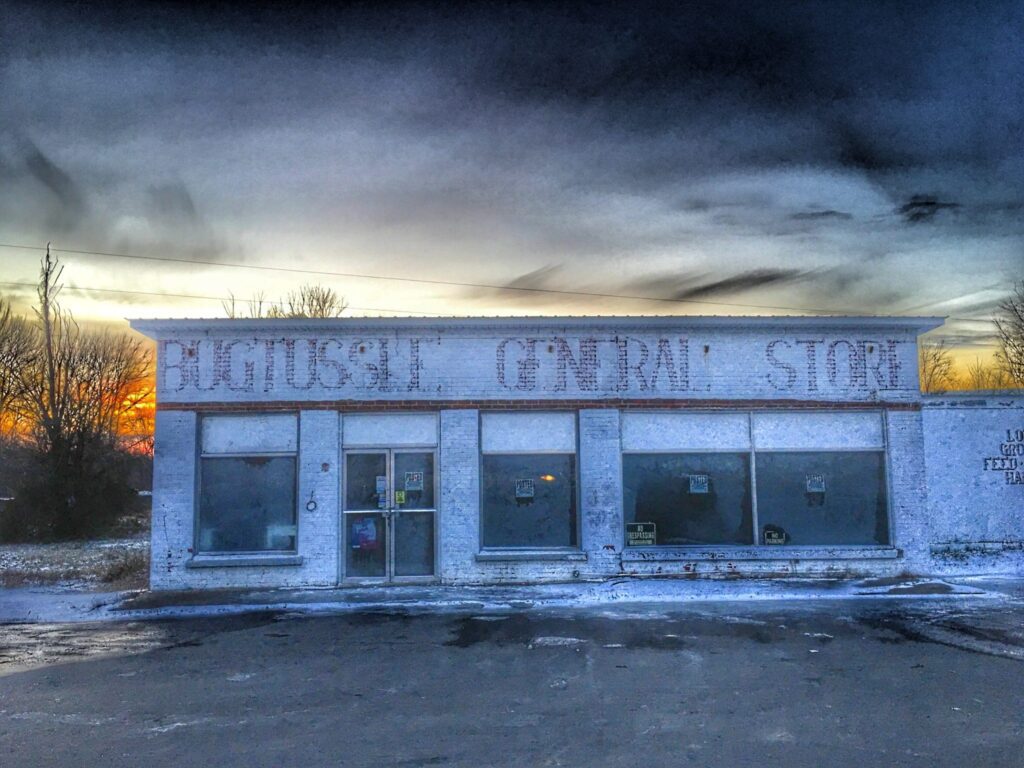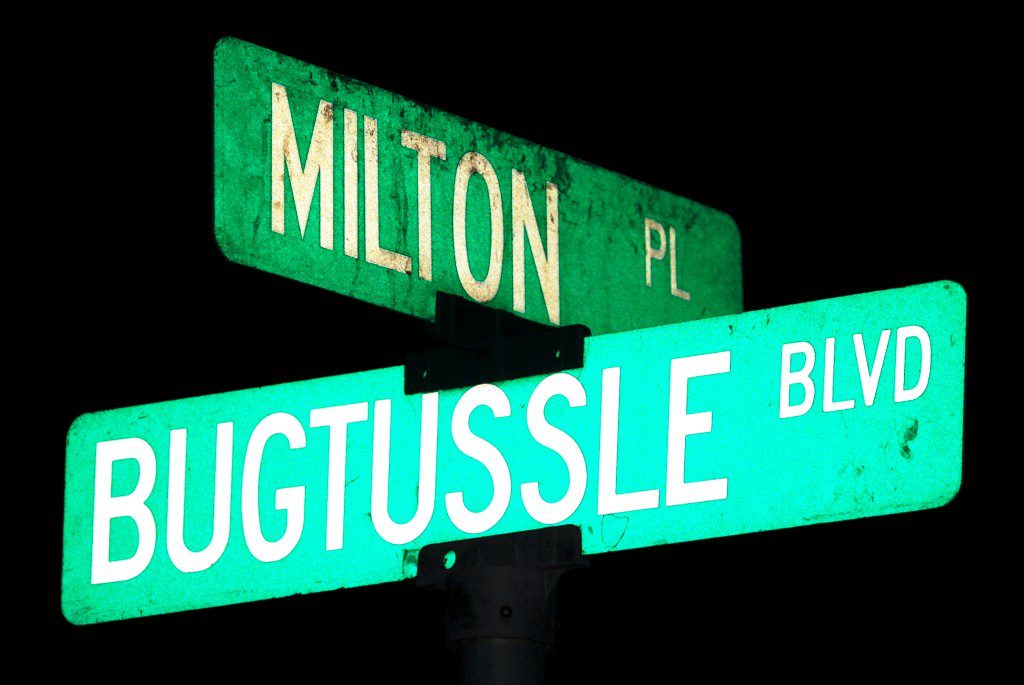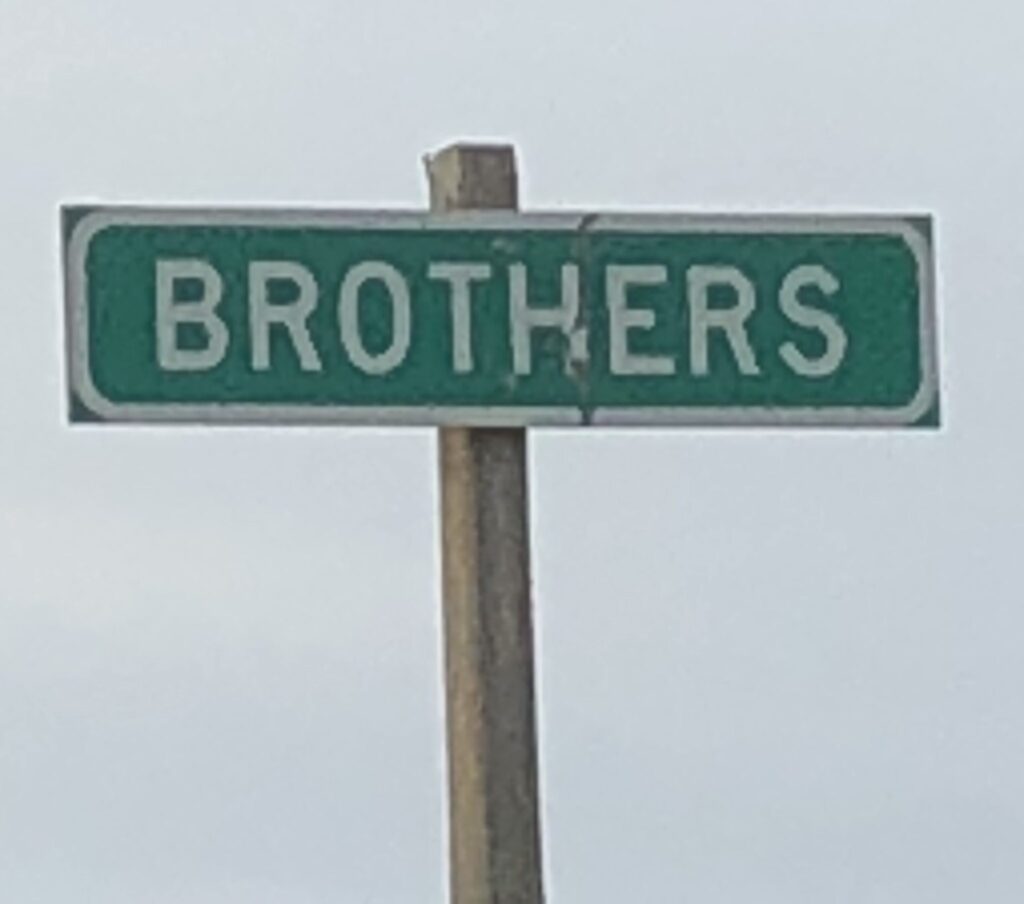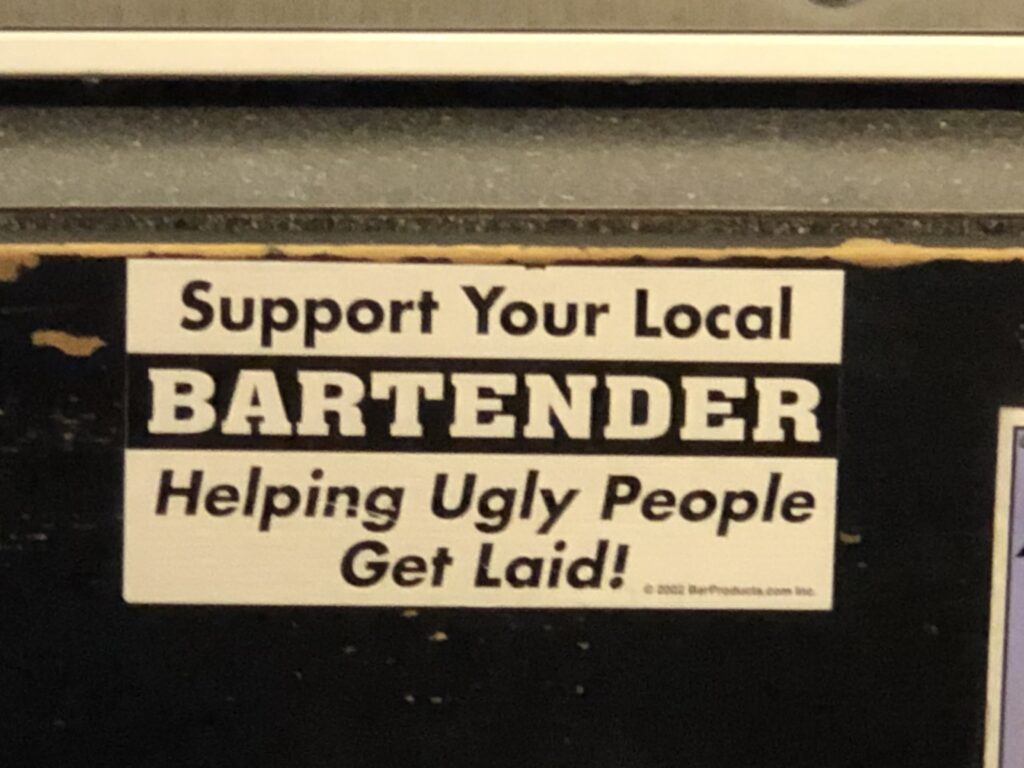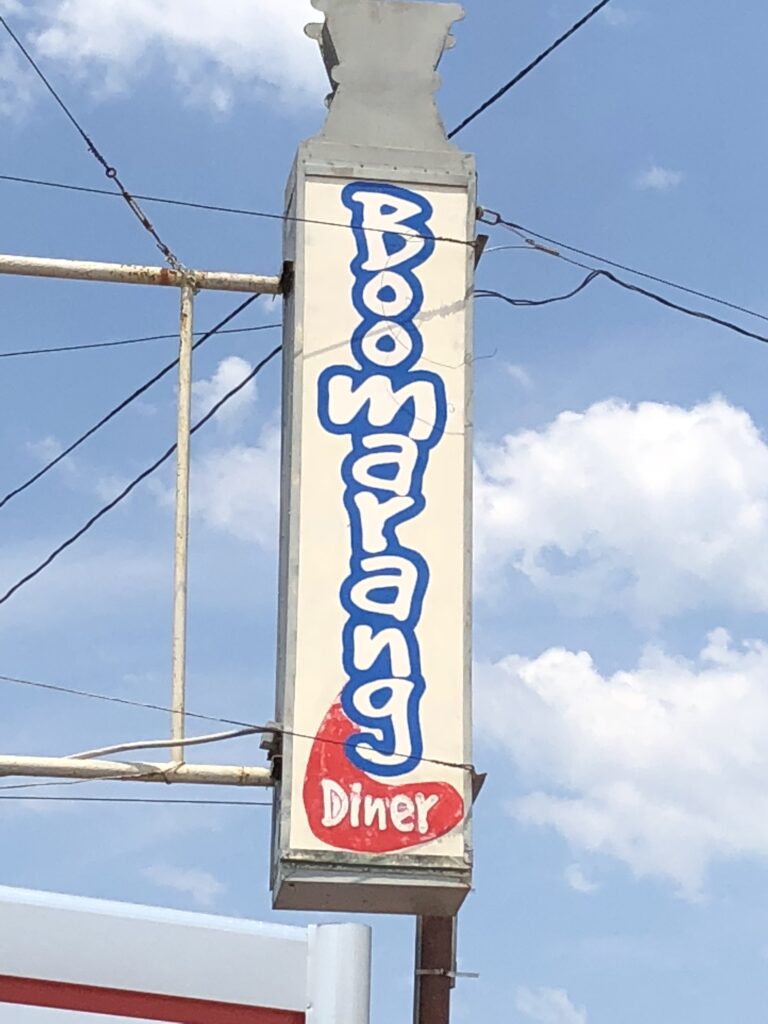 Not too far to Boston (unless you are in Oregon!)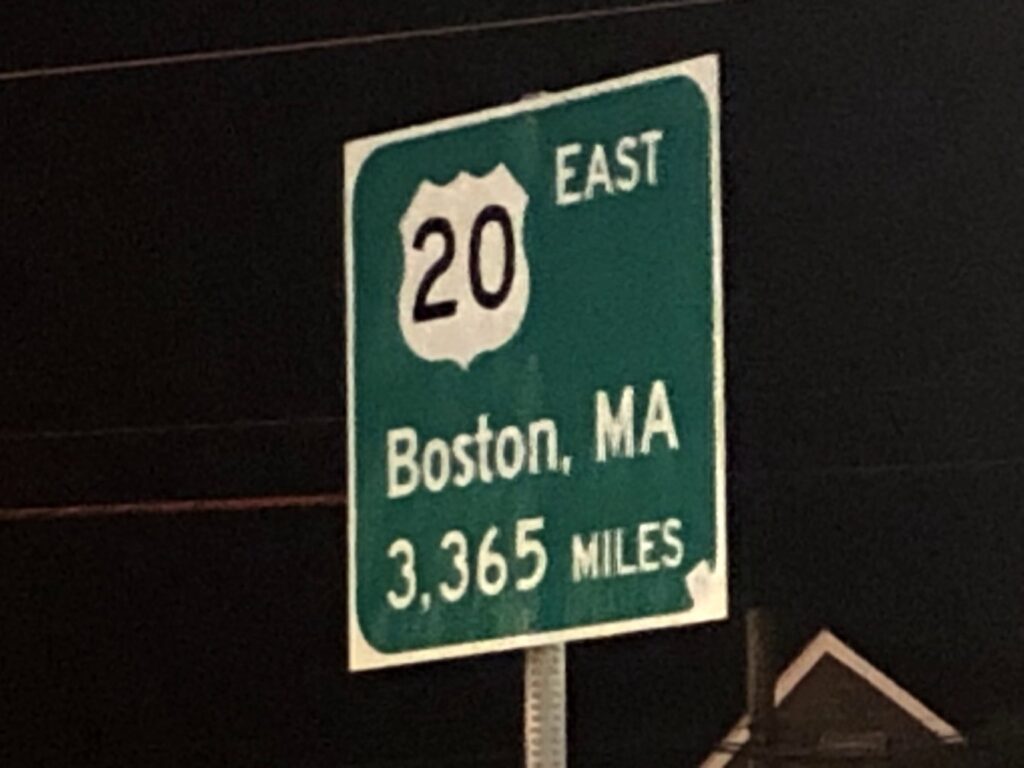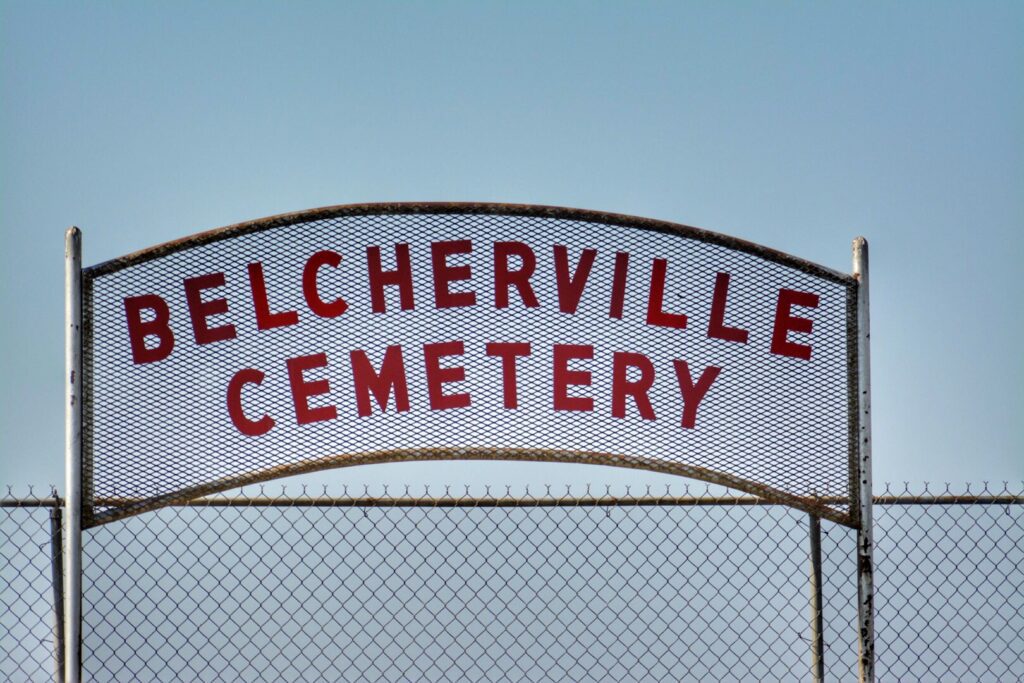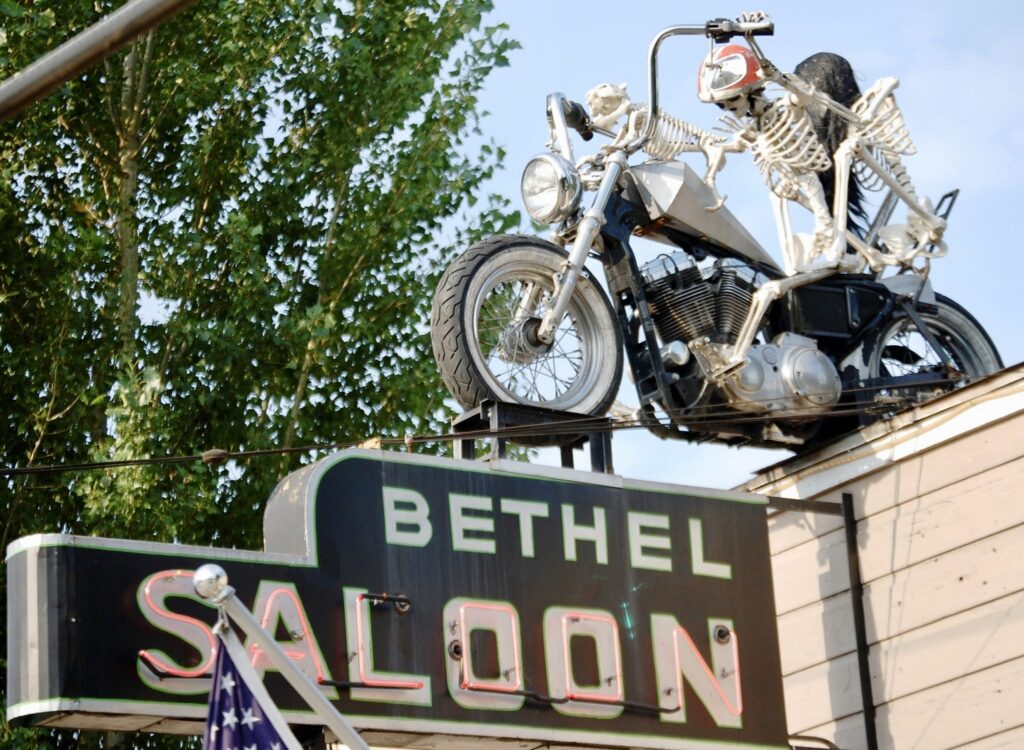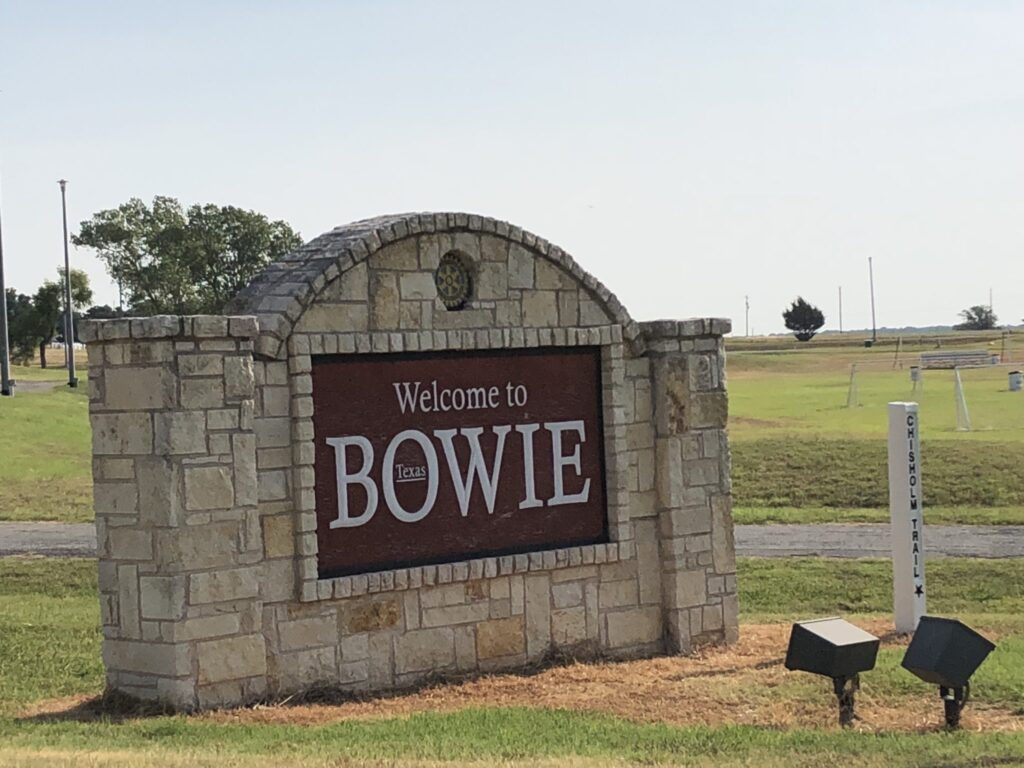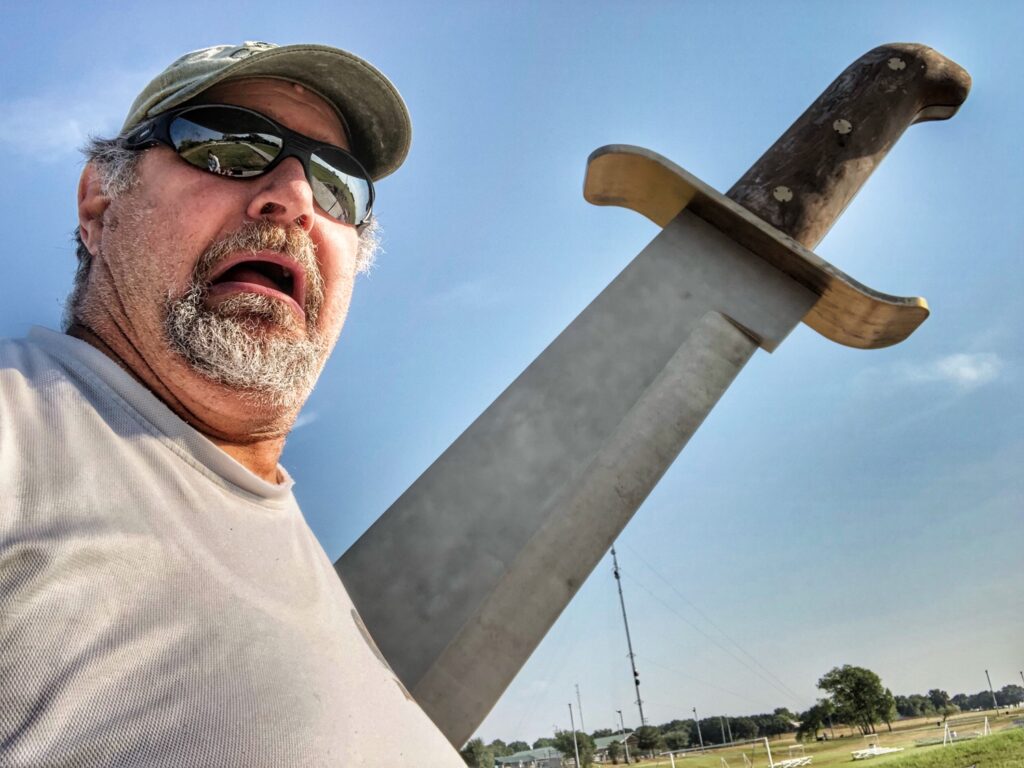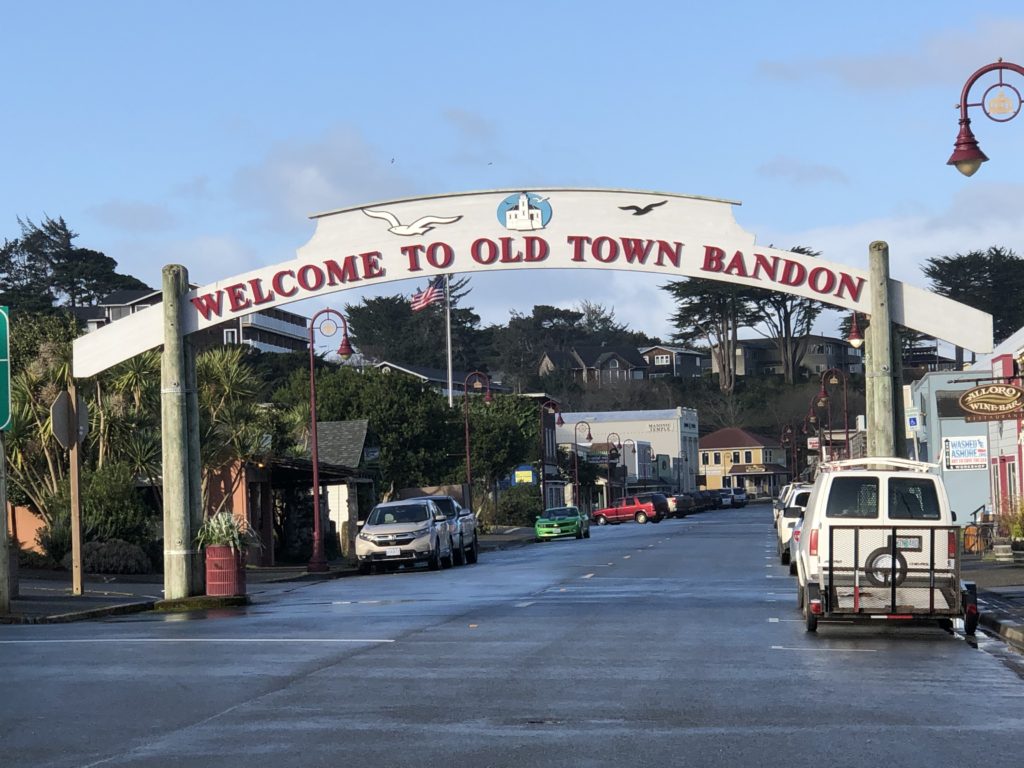 Well, hope this has not been too boring today.  Speaking of boring….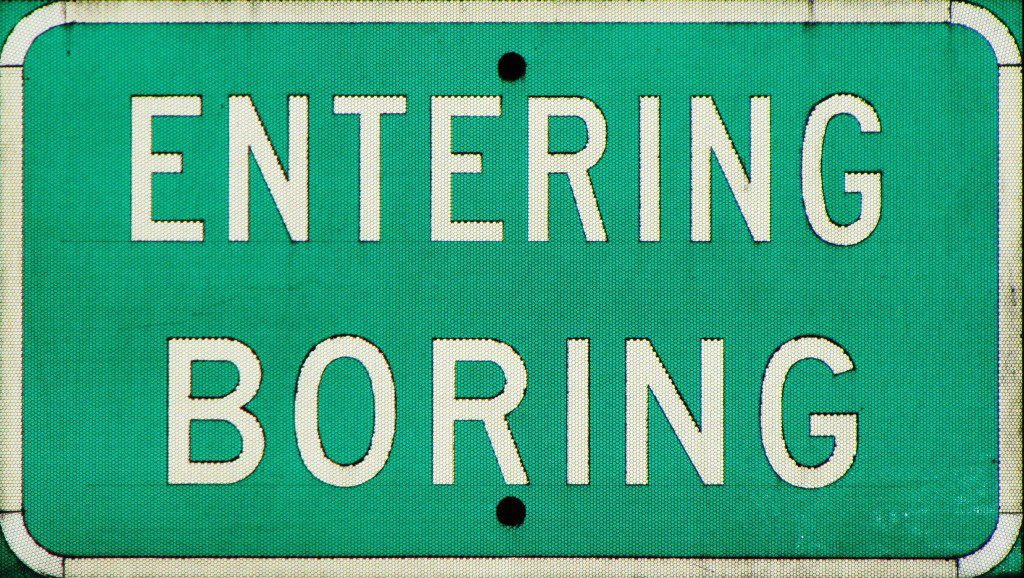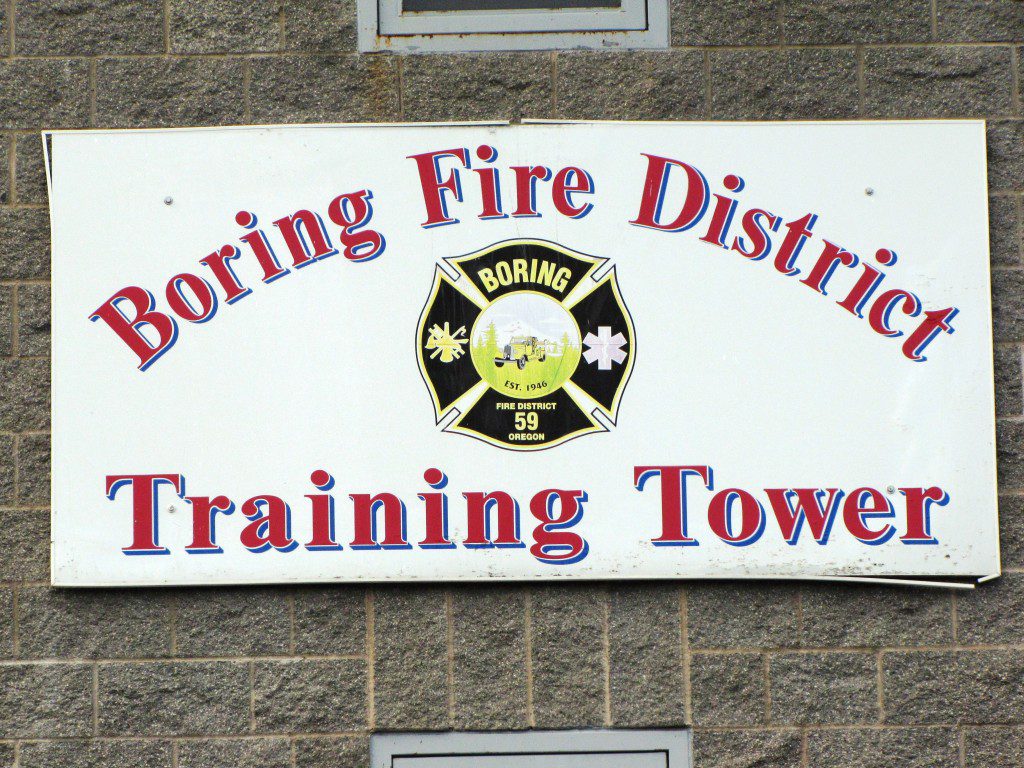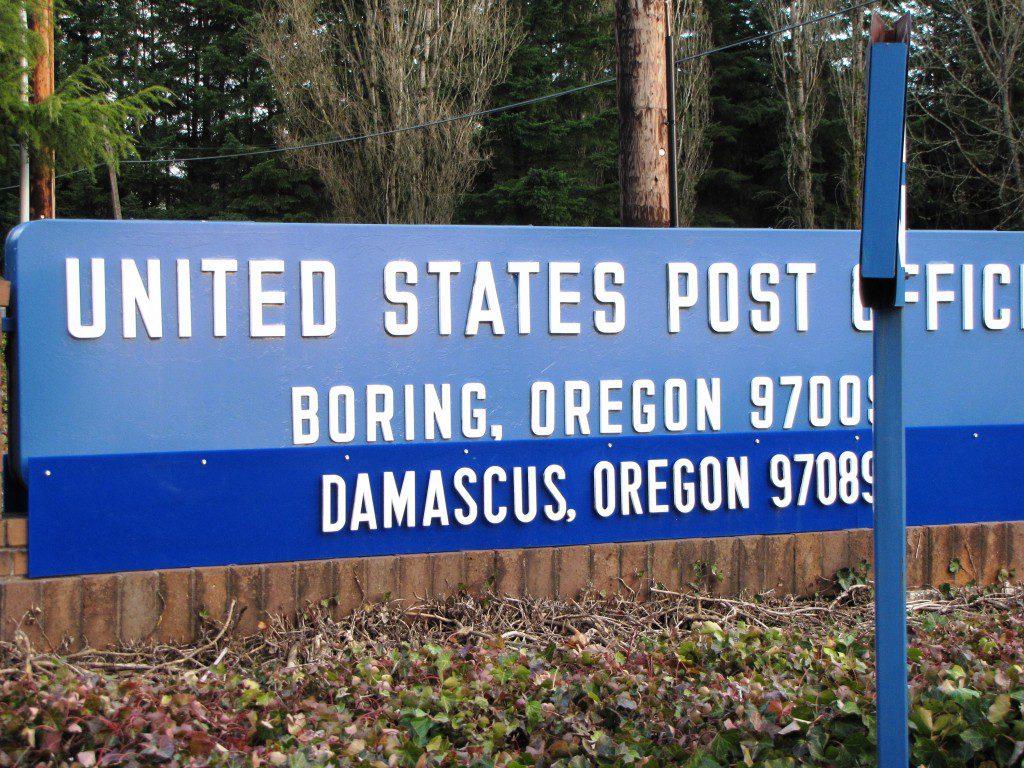 Check back tomorrow for a few C signs.
Like what you see here?  Check out my books on Amazon.com!  Currently there are three in print, and I am working on my fourth in the Less Beaten Paths of America series.  You can see my books on my author page at https://www.amazon.com/~/e/B0784XVGSW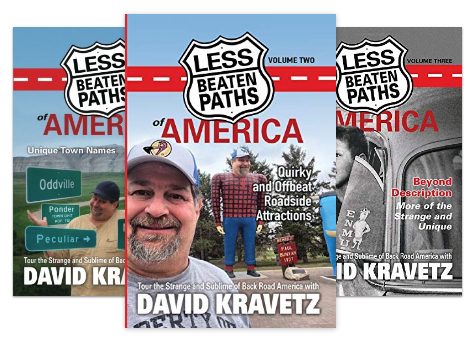 COMING SOON!