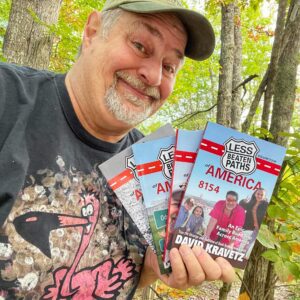 As many of you know, I am a huge fan of the Uranus Fudge Factory in St Robert, Missouri.  I have written about their huge tourist attraction in two of my books.  Well, as Mayor Louie lies to exclaim "Uranus is Expanding!"  And indeed it is!  On April 1 they will be celebrating the GRAND OPENING of their new Uranus #2 off of Interstate 69 (exit 222) in Anderson, Indiana (a tad NE of Indianapolis).  See their Facebook Page.
I am excited to announce today that I will be at the Grand Opening in Indiana from 11 AM to 2 PM to sign four of my five books, all of which are for sale at BOTH Uranus Fudge Factory locations.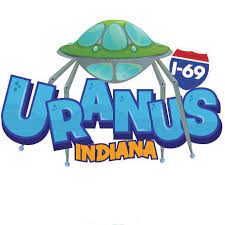 The original Fudge Factory is a huge place with lots of fun.  They have been around a few years and are located right of Route 66.  The new Fudge Factory is not yet as expansive as the original location, but it will be.  Still, there is plenty of fun to be had there.  You will find t-shirts, souvenirs, plenty of goodies and, I must mention their amazing fudge!  "The Best Fudge Comes From Uranus!"
And they have great operating hours — 8 AM to 9 PM everyday — so you have a place to stop for fun, refreshment and great fudge.  Lots of great FAMILY FUN to be had!!
In the near future there will be a Putt-Pirates Mini Golf and a new Ice Cream Store.   If you like aliens and UFOs, you will find unique alien-themed art and gifts there as well.

Of course, they also sell travel books, maps and such, including all of my travel books (except for the Sheltowee Trace Book, which is hiker-centric and can be purchased online HERE.)
I am excited to head up north this weekend and would like to invite all of you, my family, friends and followers to come on out to visit, maybe pickup a book and certainly, get some of the best fudge around, packed tightly by their staff, the professional fudge packers (NOT KIDDING!).
Of course, if you can't make it to Anderson, Indiana this weekend, my books are also available on Amazon.  See below.
LESS BEATEN PATHS OF AMERICA TRAVEL SERIES

Can't make it to Uranus in Indiana?  You can get my books online!  The series now has five books and I am working on books six and seven. Book Six will be all about murals from all over the country!! Watch for them later this year.