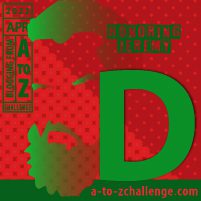 I continue on my A to Z journey today as I take you on a trip to a few places that begin with the letter D.  Unlike the previous posts, all of the locations in this post are in the United States.  Nonetheless, I think you'll find some interesting places that, perhaps, you have never heard of. Since my name is David, I am gonna start out with a couple of my namesake towns. ENJOY THE READ!  ENJOY THE RIDE!
DAVID, KENTUCKY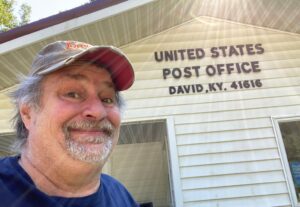 David, Kentucky is a small coal mining community in the Appalachian highlands of far eastern Kentucky.  It was named after David L. Francis, who was the president of the Princess Elkhorn Coal Company, which built the town.
There is still a Post Office and the population is about 435.  Naturally, I am adding this as a D town because of the name.  But the town also is home to a very unusual site. There is a Rails to Trails Bike trail from Prestonsburg to David called the Prestonsburg Passage Rail Trail.  As the trail enters David, it crosses over a small creek.  There is a drive thru "Tunnel Bridge" created out of an old school bus and it can easily be accessed from KY 404.  Read more about it on the Bridgehunters Chronicles blog page for details.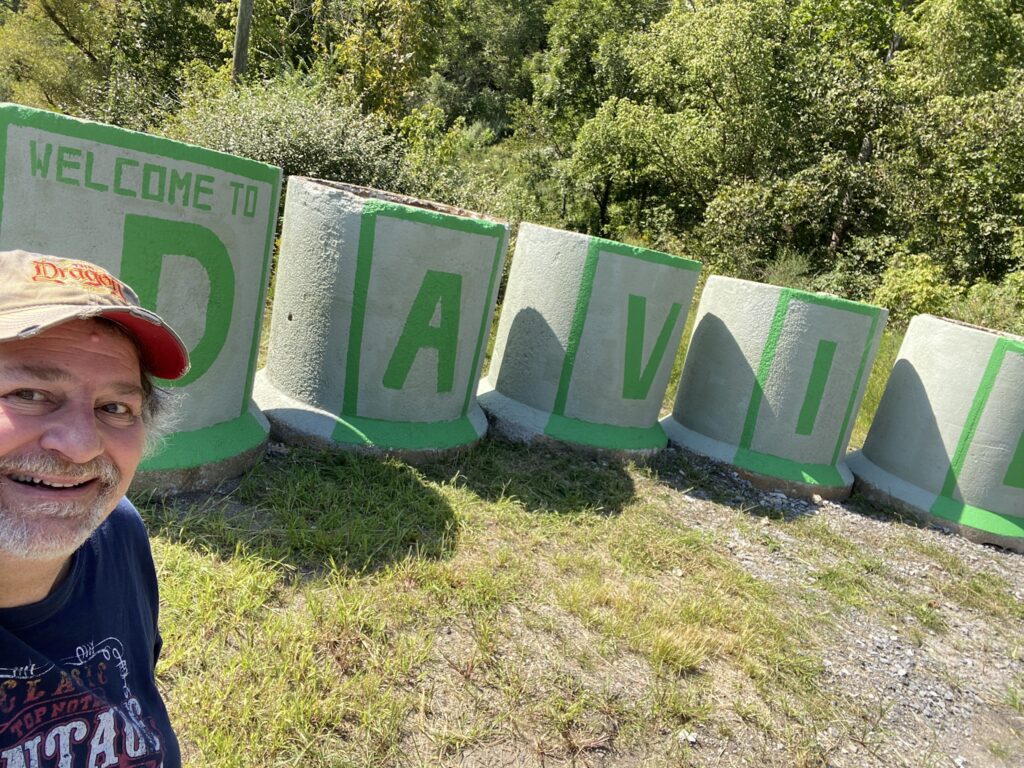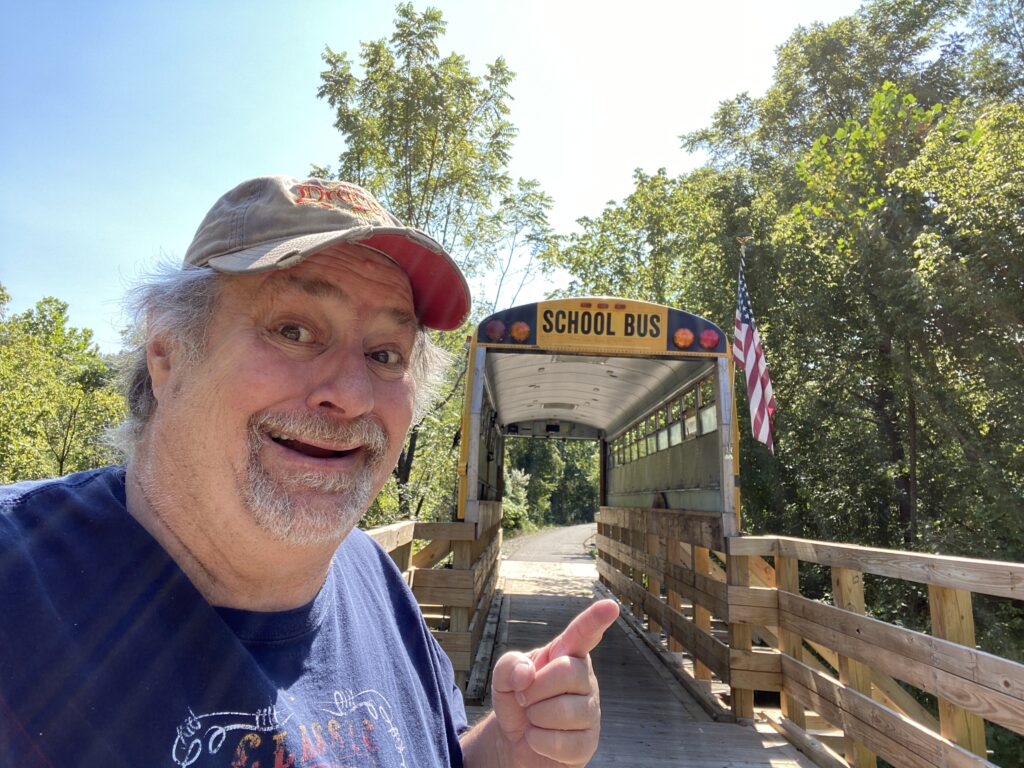 DAVEY, NEBRASKA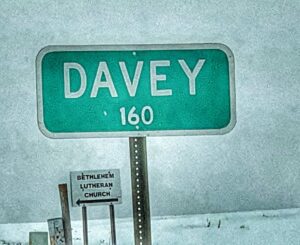 On a road trip in early 2020, we came across another "namesake" town in Nebraska.  Davey, Nebraska is a town of about 15 near Lincoln. In the 1870s it  was basically a Pony Express station.  In 1875 a Danish Lutheran church was built. The town was founded in 1886 when the railroad came through and was named for local pioneer Michael Davey.
I  was excited to find a nice sign with an arrow so I could stand there and get a nice pic.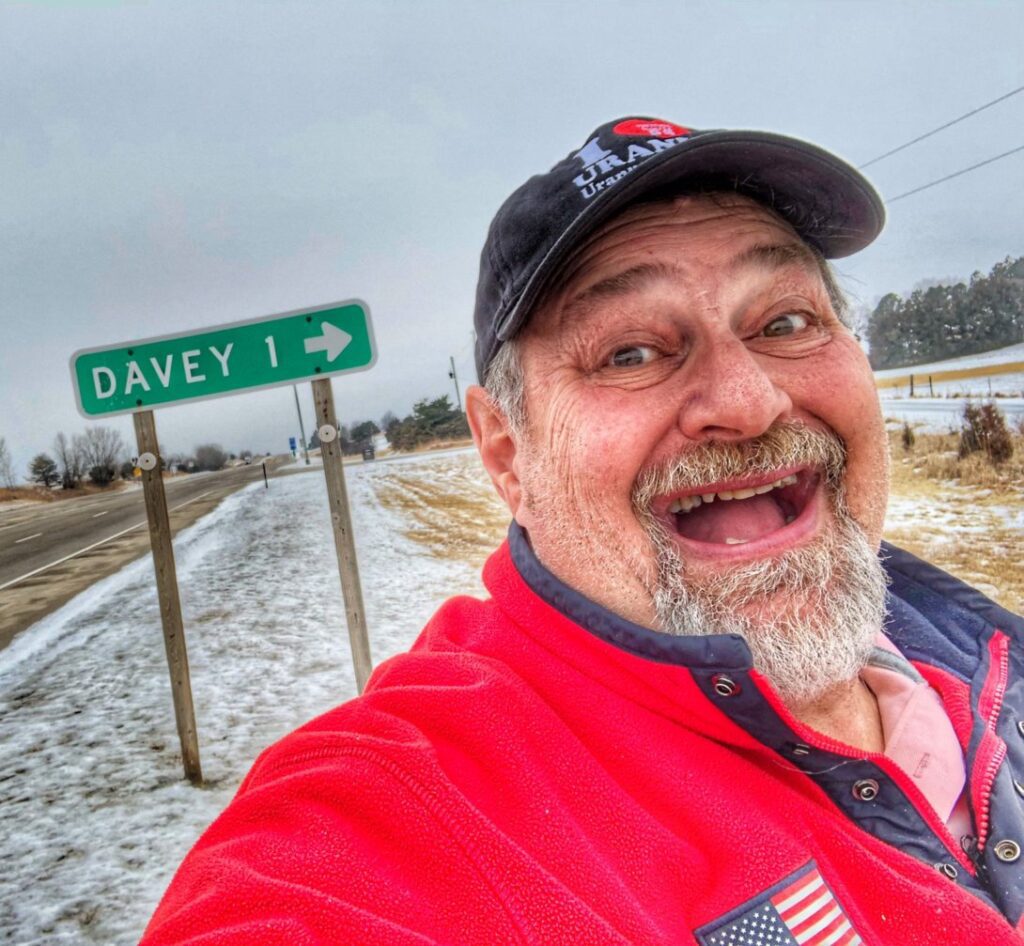 DIME BOX, TEXAS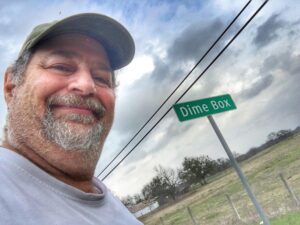 Now here is a unique named town located in south central Texas.  This cool little town has been featured in songs, TV shows, movies and books.  The town features a large box with a big giant dime in a box as a tourist draw.  The old buildings in town are fun as well.
The town may be small with just over 300 residents, but it does have a school district and is home to the Dime Box Longhorns.  It apparently got its name from early settlers who would send letters and would drop a dime in the box to cover the postage.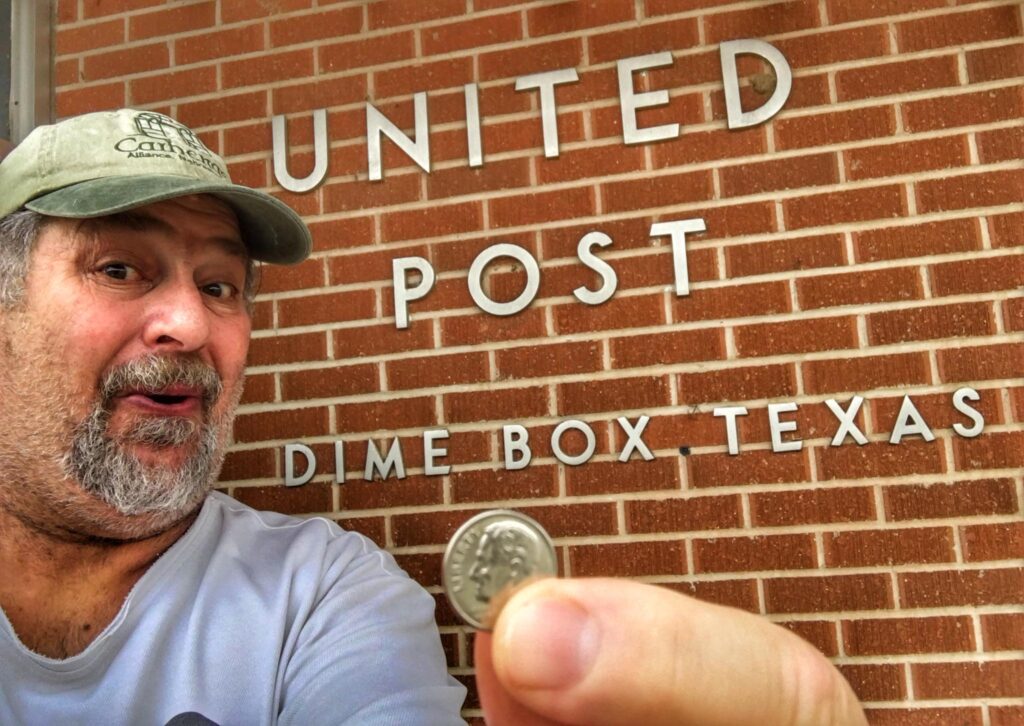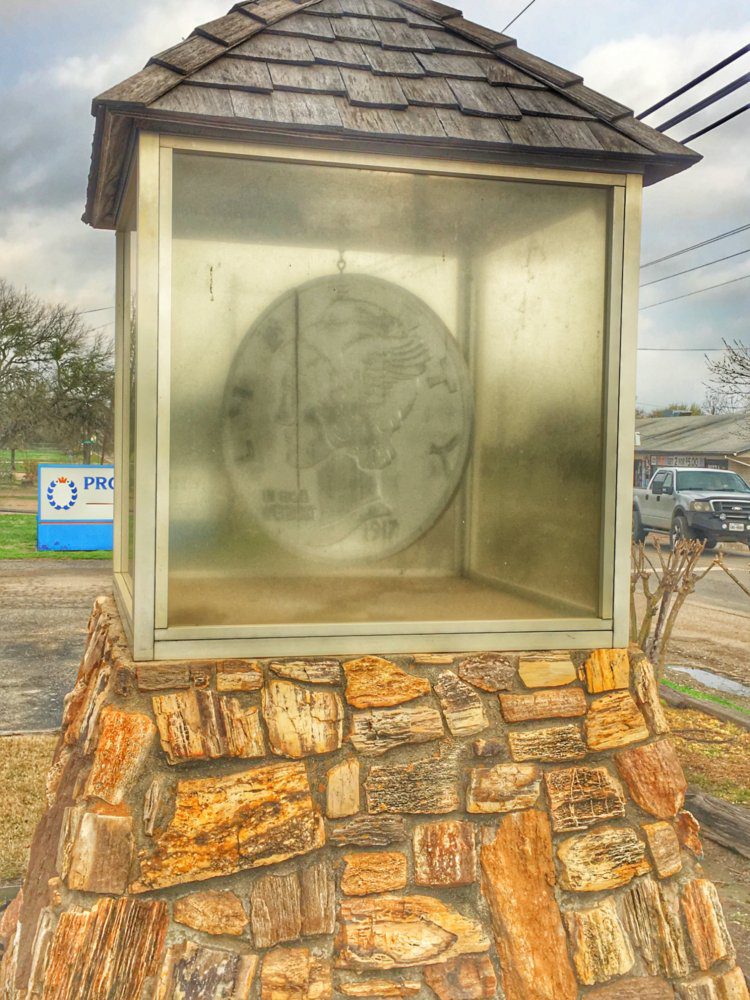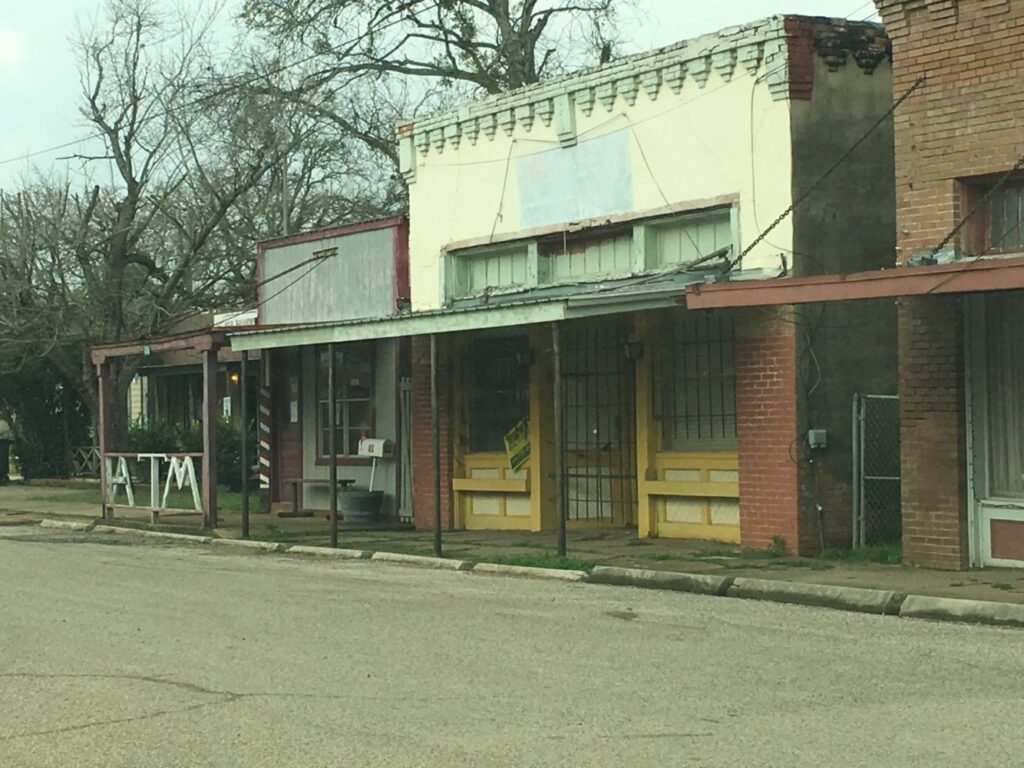 DEVIL'S ELBOW, MISSOURI
Devil's Elbow is a small community situated  on the Big Piney River.  This river meanders through this part of Missouri and, at the location of the town there is a tight meander that early travelers referred to as a "devil of an elbow." Route 66 makes its way through the town and thus Devil's Elbow is one of those "must stop" places for Route 66 travelers.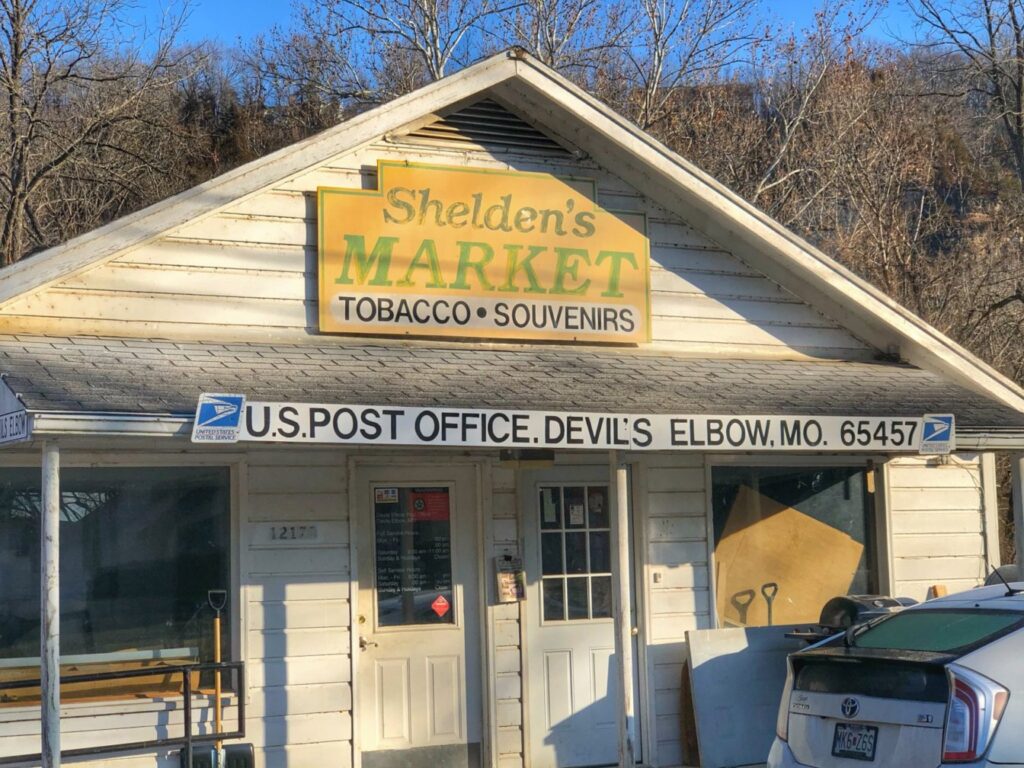 DANVILLE, ILLINOIS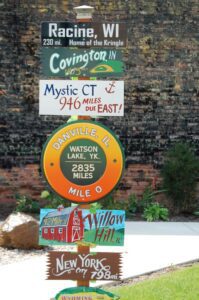 There are many towns named Danville in the U.S., but Danville, Illinois is a bit more unique than some of the others.  The town is loaded with murals and is also home to the Lindley Sign Post Forest, which includes a number of Mileage sign posts to places all over the world.  It was created in 1942 by Danville native Carl Lindley, and since then, many signs have been added.
The photo to the left actually has a Mile 0 post for Danville, Illinois to Watson Lake, Yukon, where a much larger sign post forest is.
The town features many murals including one of some of the famous people from Danville.  In fact, famed actor Dick Van Dyke was born in Danville and there is a mural that includes his image.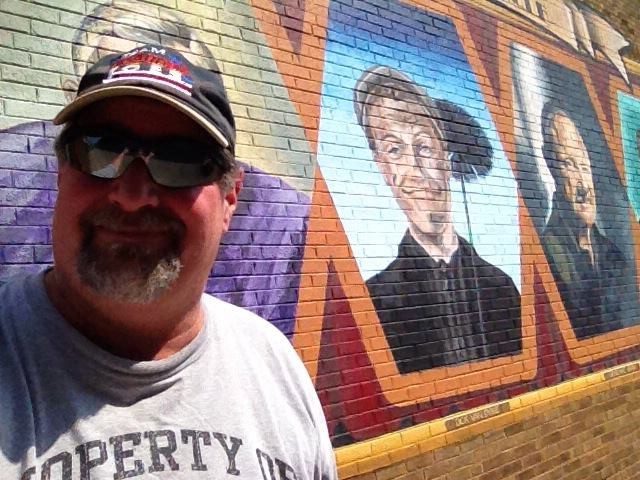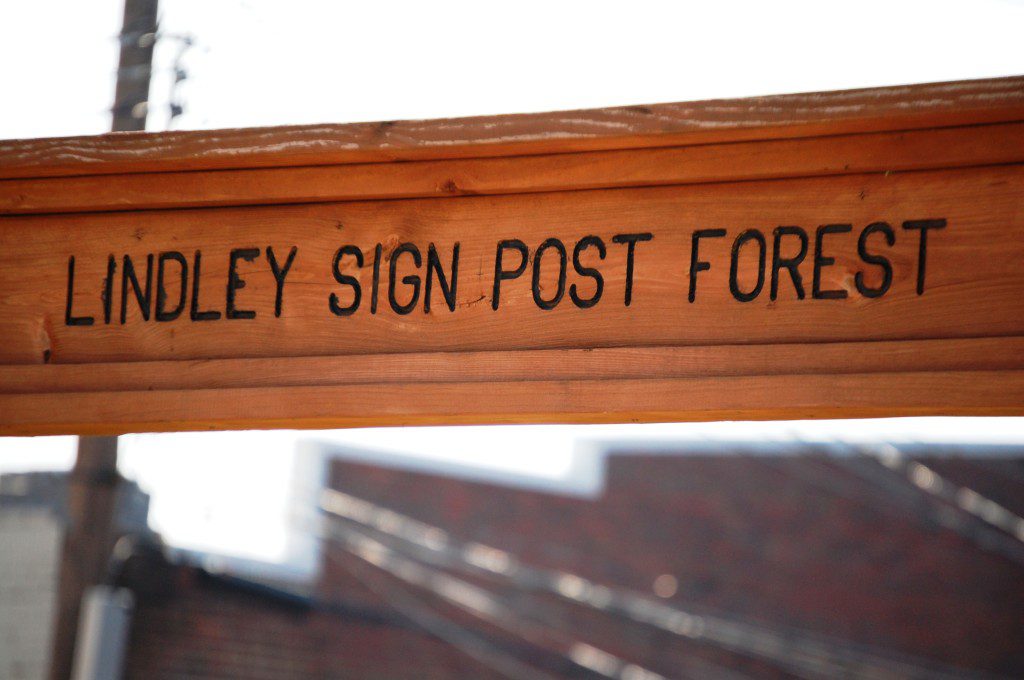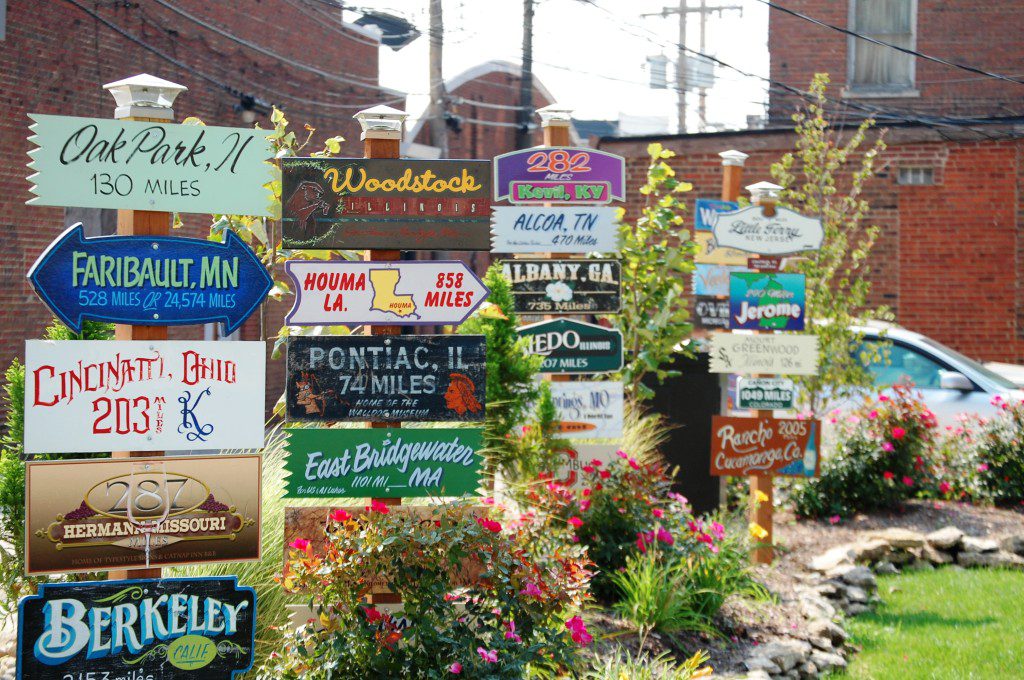 DEFOREST, WISCONSIN
Wisconsin may be known for the Packers and as a place for cheese.  But, of all of the U.S. states, there are probably more big statues along the highways and in towns than most of the other states.  The town of DeForest, north of Madison, has TWO big guys including Pinky the Pink Elephant and Sissy the Cow.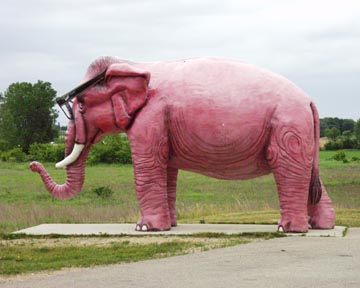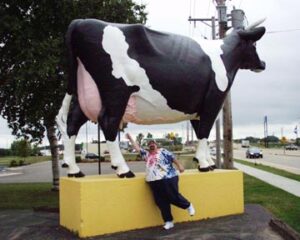 DALLAS, SOUTH DAKOTA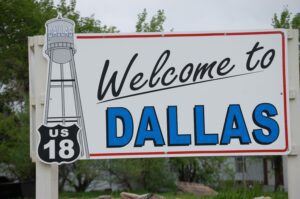 Yes, there is another Dallas in the U.S. and it is located in South Dakota. Unlike the huge metroplex in Texas, this town has less than 100 people. Its only real claim to fame is the unique location of their water tower, which forces US 18 to go around both sides.  The water tower was even recognized in Ripley's "Believe It or Not" as the only water tower in the middle of a U.S. Highway.  The highway has been rerouted since, but the tower still sits in the middle of the road and can be seen from quite a distance.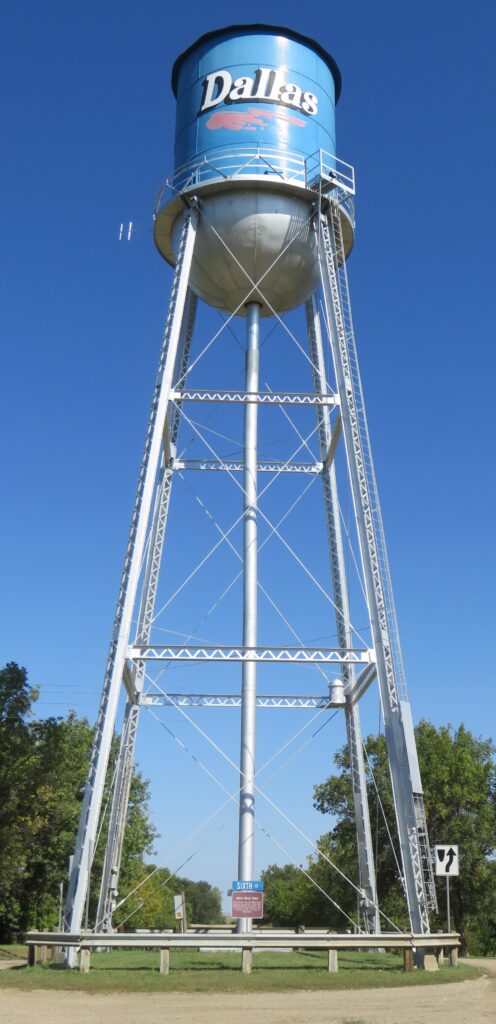 DENTON, TEXAS
Denton is packed with history.  There are ghost tours of buildings and there are antique shops  and more.  But Denton is also home to a very unique mural that pays tribute to the many famous musicians from Texas.  This mural is located inside the LSA Burger Co., just across the street from the famous courthouse.  LSA has some amazing food, but the mural is actually pretty mind blowing. The mural is titled "The Great Texas Supper" and was painted by Icon Studios in Dallas. They also have a "Texas Instruments" sculpture that is pretty cool.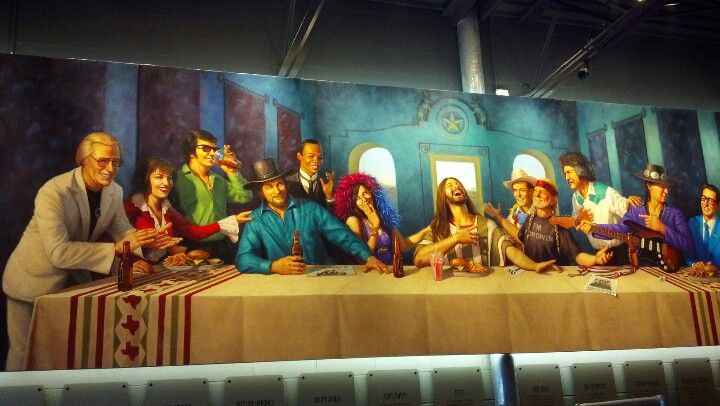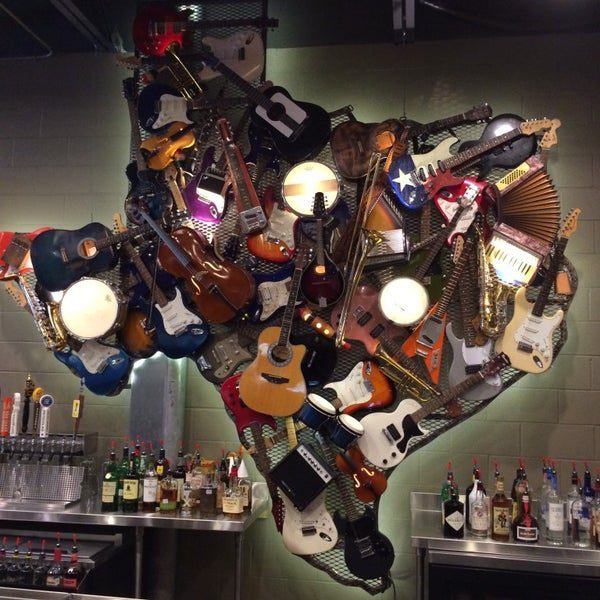 DELIGHT, ARKANSAS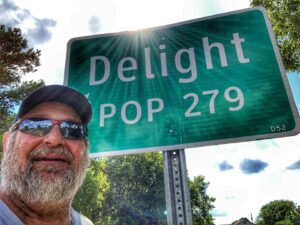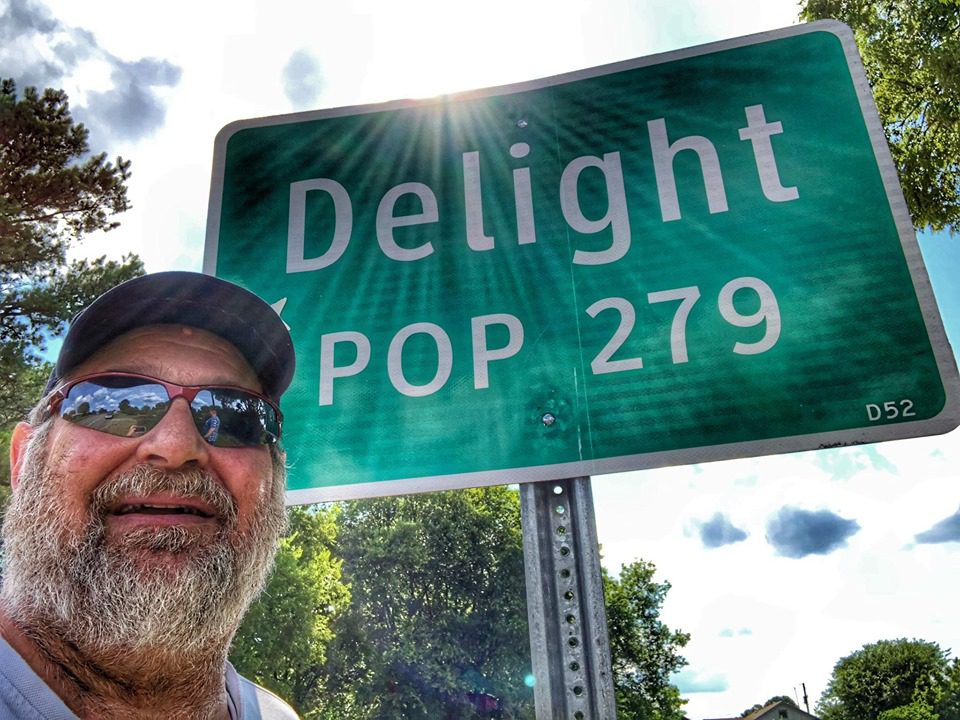 Often, when I plan my trips, I look for interesting town names that I might be able to visit along the way.  In fact, I have even written one book about unique town names (see at the bottom of this post).  Such was the case on one trip home from Texas when I would drive through Arkansas.  I noticed a town named Delight so I though it would be a fun photo-op stop.  Once I got there, and much to my delight (pun intended), I discovered that this was the birthplace of country music and pop music great Glen Campbell!!  I grew up listening to Glen Campbell and have always loved his music.  So, this was an extra treat!  Of course, I hit towns like Delight for fun photos of businesses etc.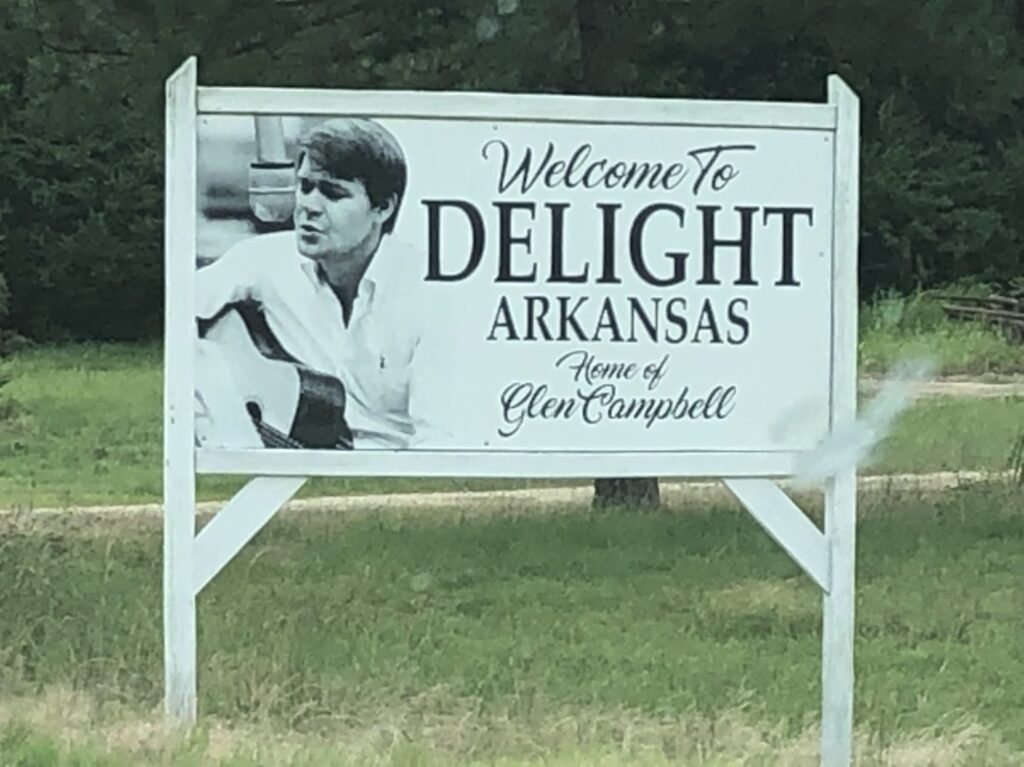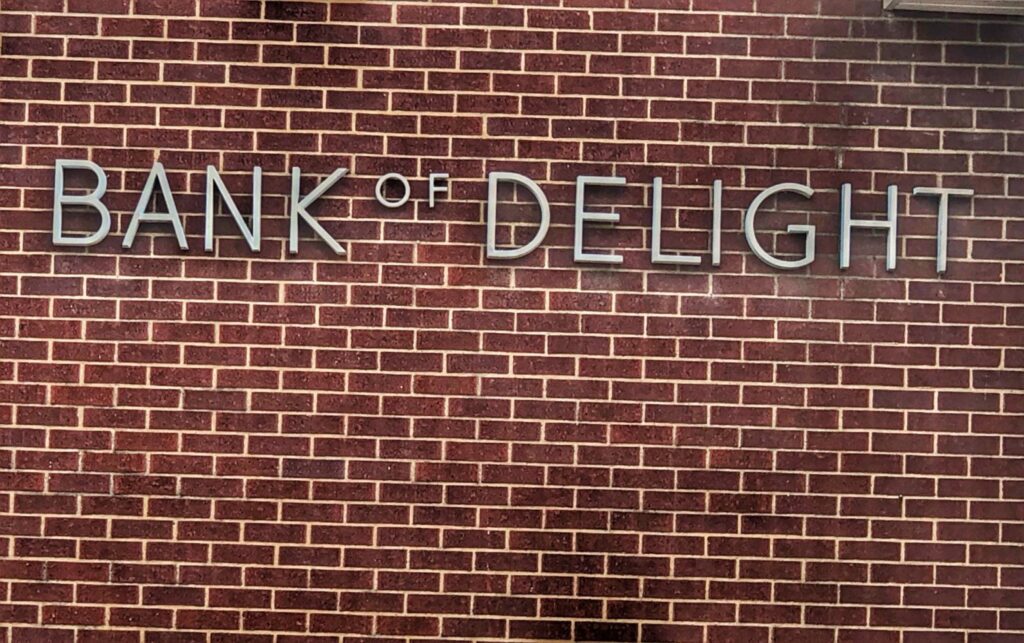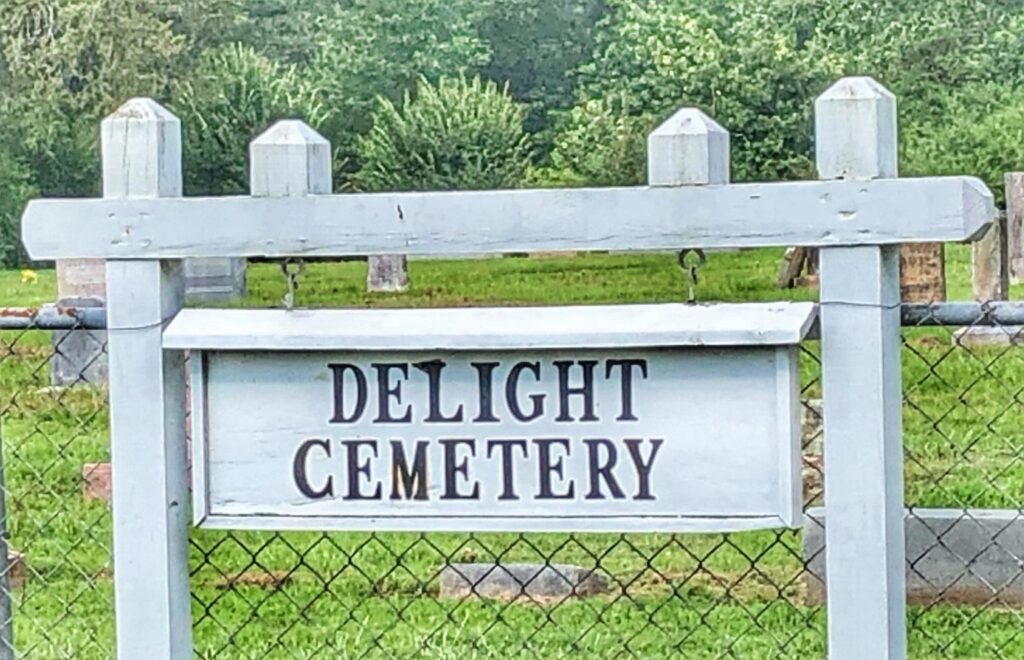 DICKINSON, NORTH DAKOTA
Drive west on Interstate 94 through North Dakota and you will eventually hit the town of Dickinson.  The town has over 25,000 residents and is one of the fastest-growing cities in the U.S. due to the North Dakota oil boom.  Just east of Dickinson is an exit (Exit 72) which goes south towards Gladstone and Regent, 102 Ave. SW. The highway actually has a better nickname — The Enchanted Highway.  The Enchanted Highway is a 32 mile drive from the interstate to Regent and includes seven massive and amazing sculptures along the drive.  This was always one of my bucket list trips.  Here are just a few of them.  These were all created by Regent artist Gary Greff.
Geese in Flight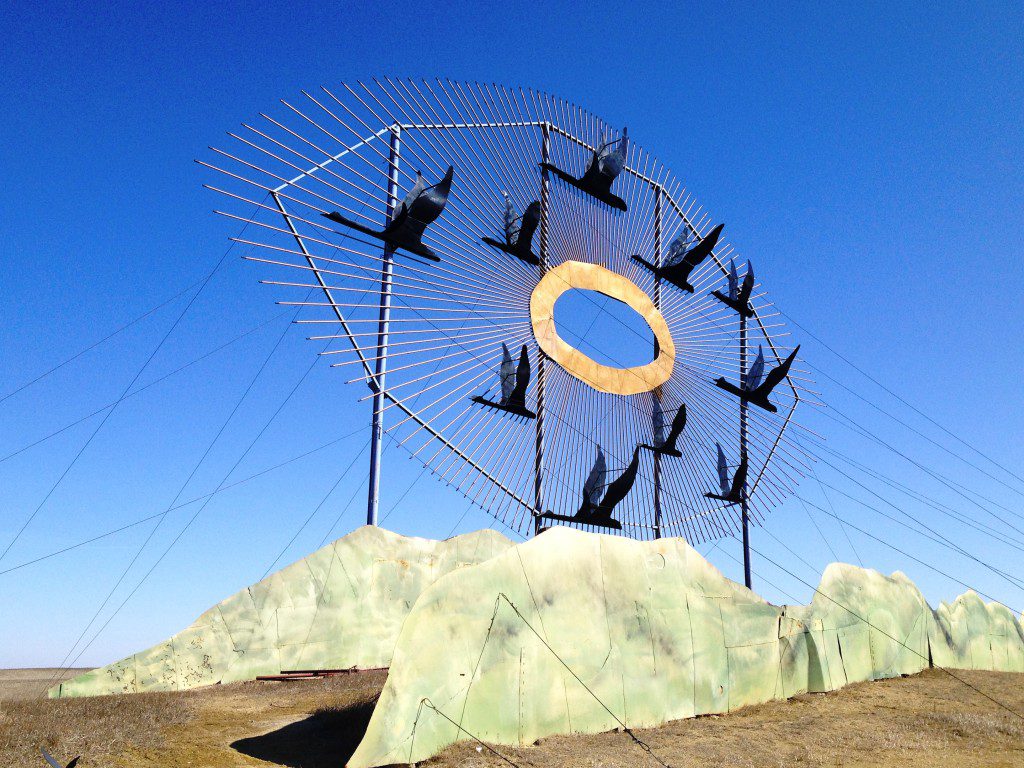 This sculpture is 154 feet wide and 110 feet tall and, on a clear day, can be seen from five miles away!  It is still considered the largest scrap metal sculpture in the world.
Deer Crossing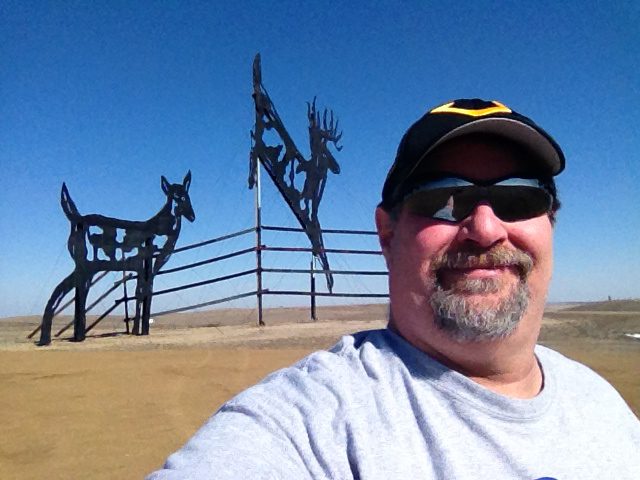 This is the second big sculpture and can actually be seen from the Geese in Flight statues.  The jumping buck is 75 feet tall and 60 feet long.
Fisherman's Dream
This is the fourth sculpture you will see on the highway.  The trout is 60 feet tall!
Pheasants in the Field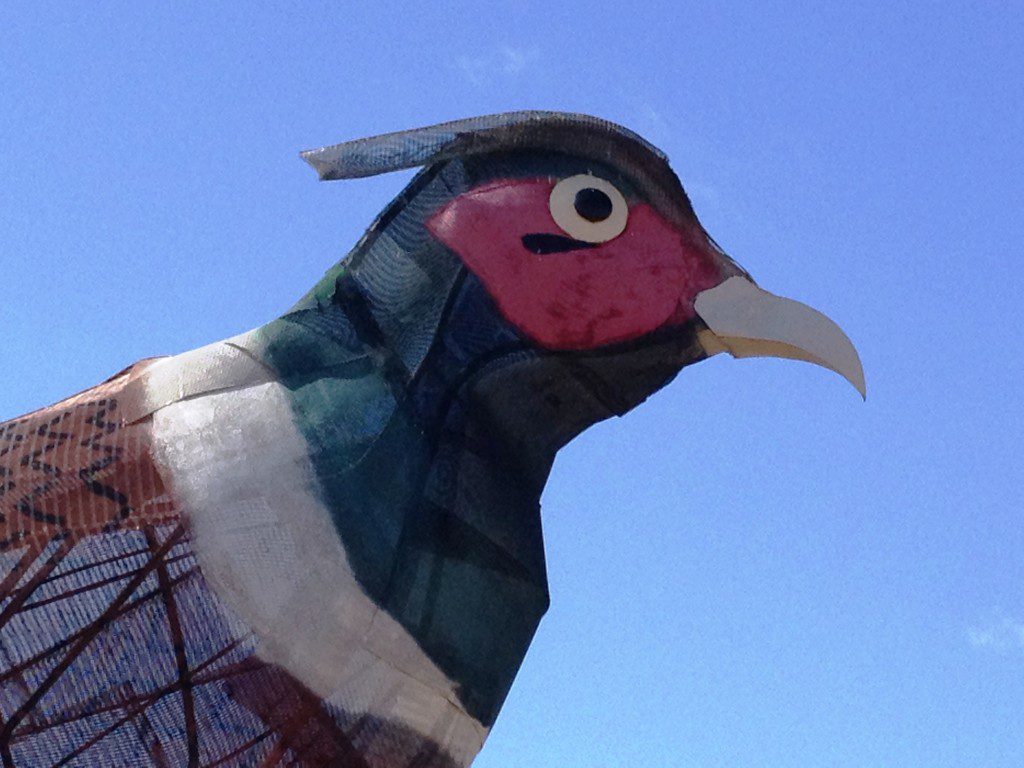 This sculpture includes a family of Pheasants.  Pictured here is the rooster which weighs over 13,000 pounds, stands 40 feet tall and is 70 feet long.
The Tin Family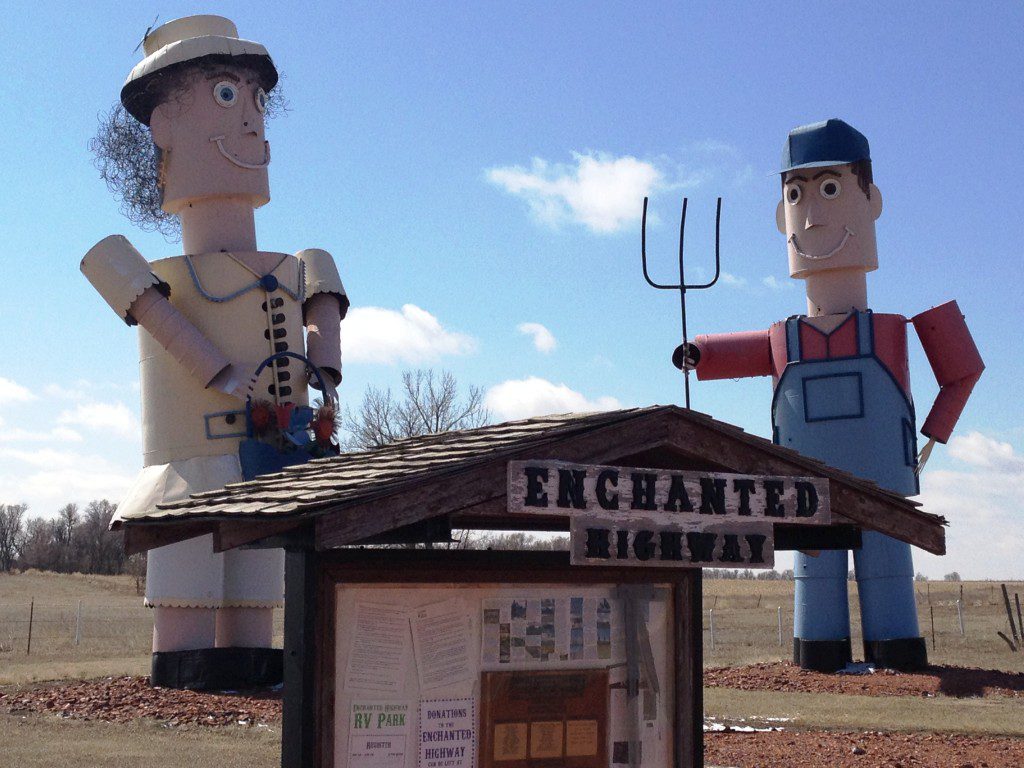 This is the last sculpture on the road. Dad is 45 feet tall and Mom is 44 feet tall.
DRAGOON, ARIZONA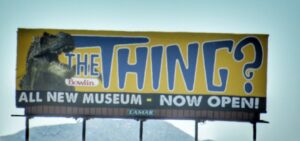 Dragoon is really not much of a stop on Interstate 10 south of Tucson, but along the way you will see a gazillion signs for "The Thing," a quirky tourist attraction owned by Bowlin's, which has a number of tourist stops on Interstate 40 and Interstate 10 in Arizona and New Mexico. Certainly worth a stop!!  I have an entire Chapter about The Thing in my Third Book if you want to check it out.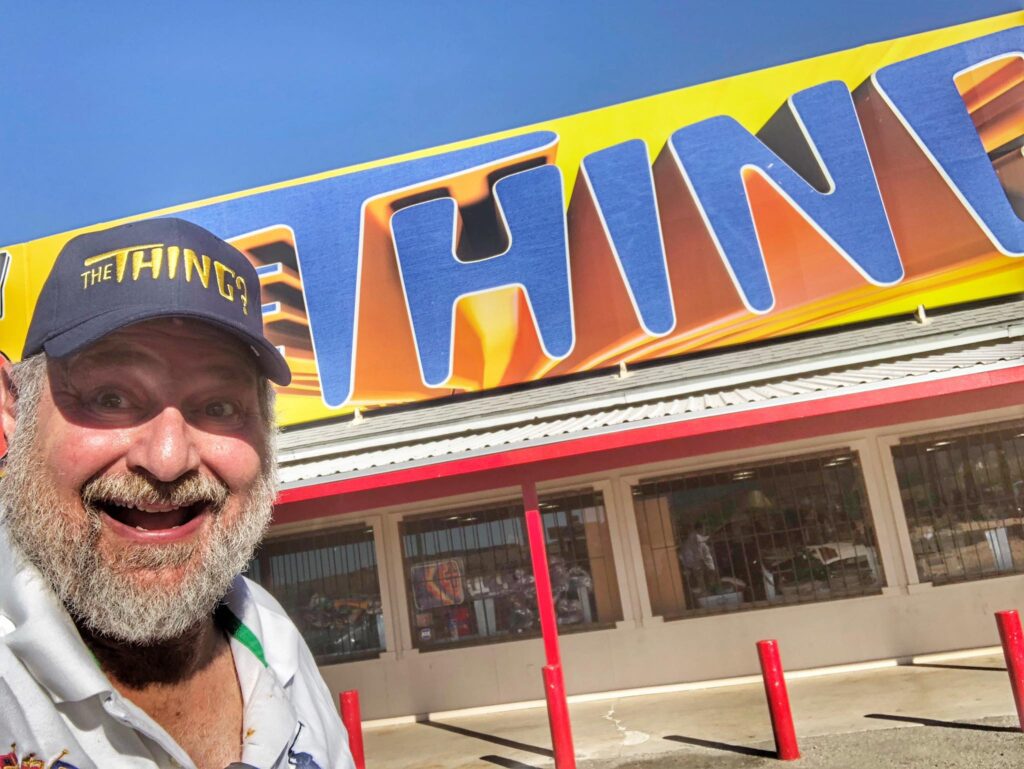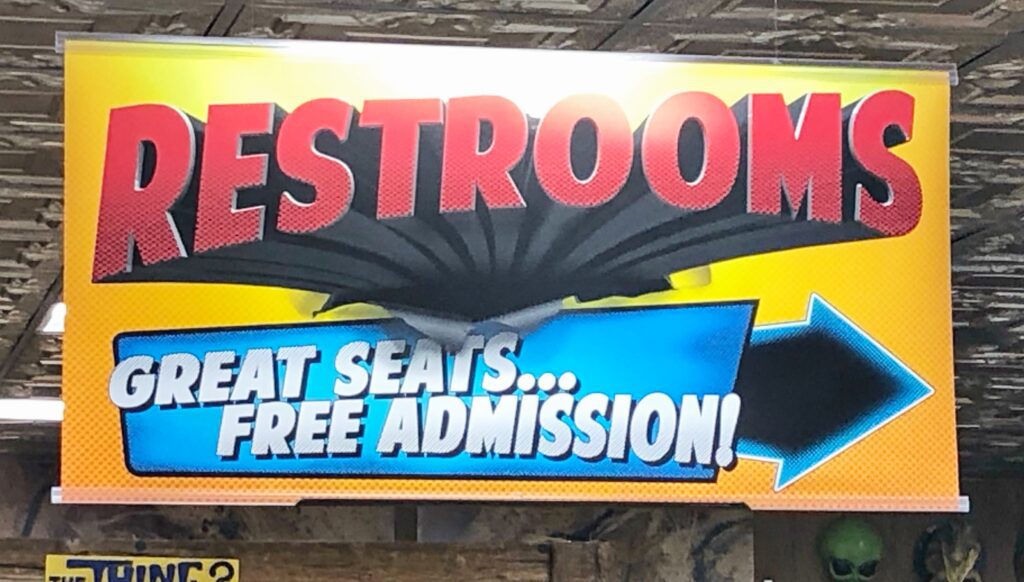 There are so many more to post.  But are some additional places just for funsies.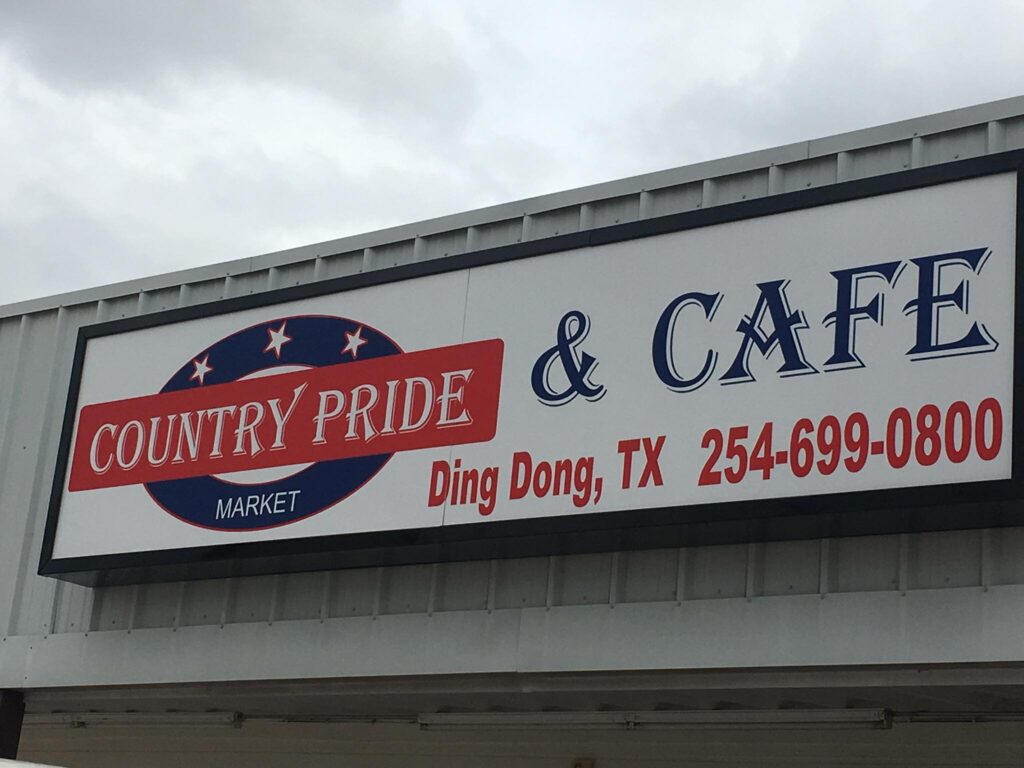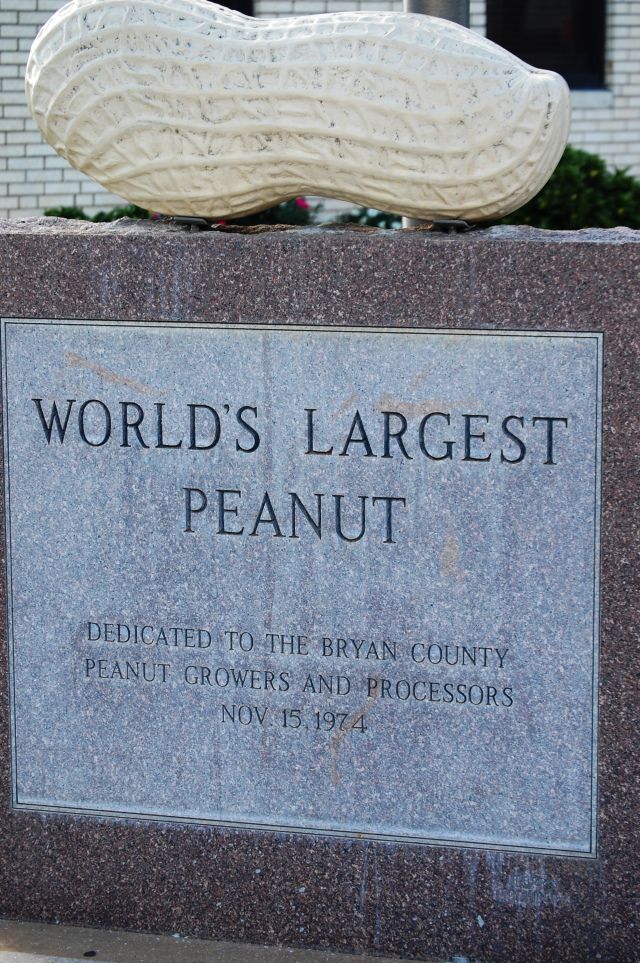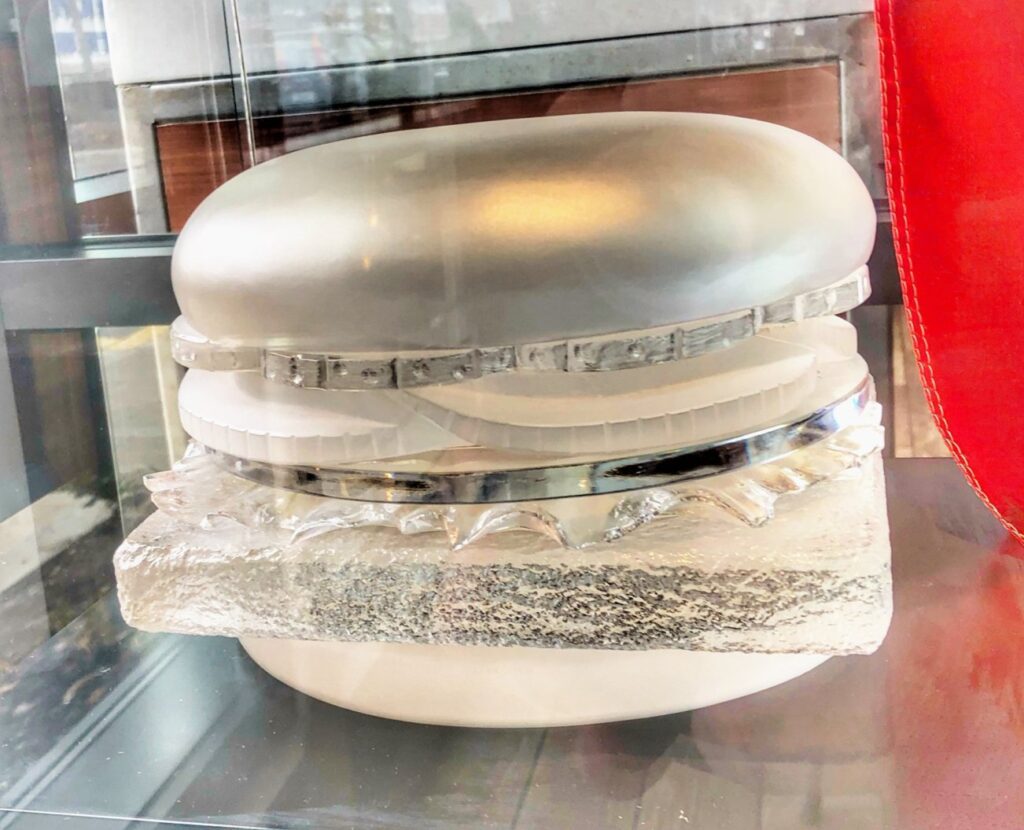 Hope you enjoyed the ride!
If you like what you see, you can check out my books which cover so much more!
LESS BEATEN PATHS OF AMERICA TRAVEL SERIES

You can get my books online!  The series now has five books and I am working on books six and seven. Book Six will be all about murals from all over the country!! Watch for them later this year.