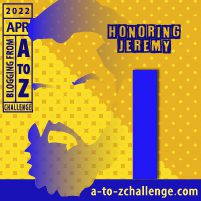 Hope my A to Z posts are Interesting to y'all! I am Intending to get some good I town names in this post today.  There are some fun places and perhaps a few surprises!
One of America's most famous I towns will be included as will one of the only towns whose name is an abbreviation. We'll also take a brief trip to Canada on this post.
ENJOY THE READ!  ENJOY THE RIDE!
I.X.L, OKLAHOMA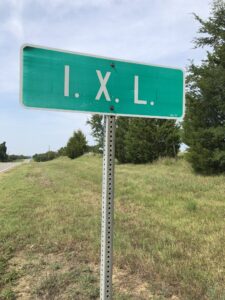 I have traveled to all of the 50 states and have been tens of thousands of miles of backroads, and I.X.L. is the only place name I have come across where the actual town is abbreviated.  There may be more, but I  have personally not come across any.
This town is a freedmen's town, basically an African-American community built by freedmen, former slaves who were emancipated during and after the Civil War.  It was apparently founded as early as 1900, but was not incorporated until 2001.  It is a small place, with less than 100 in the community.  But, it does have a Volunteer Fire Department.
Of course, it is a perfect opportunity for a fun selfie by the sign since it's an onomatopoeia for "I Excel."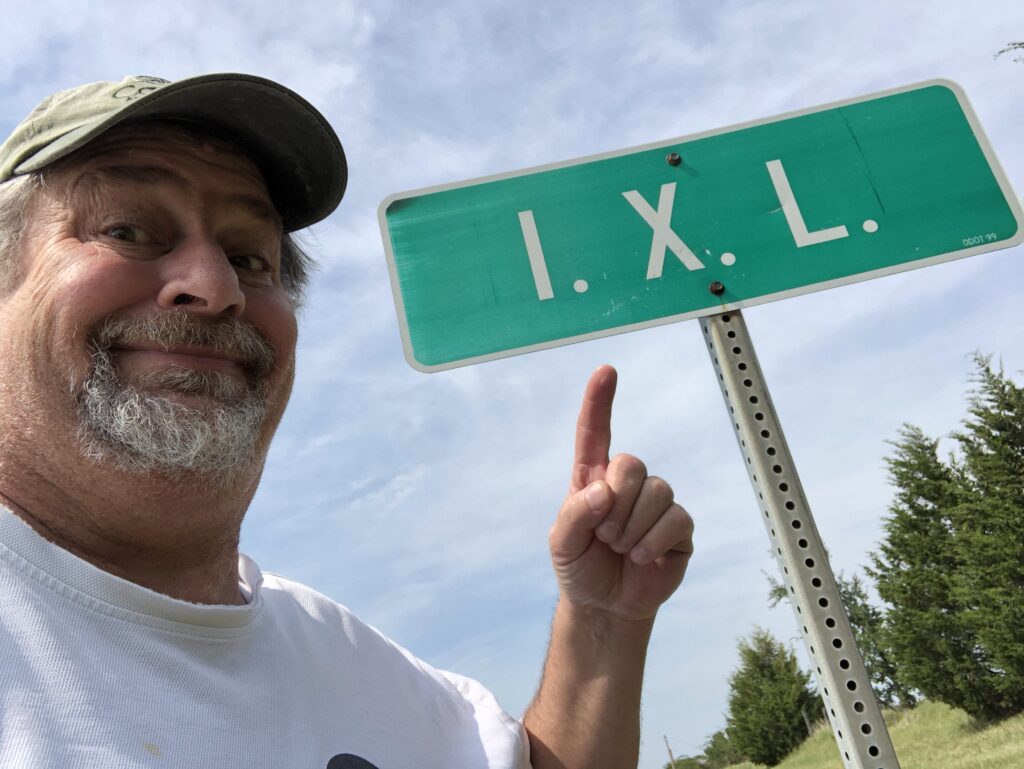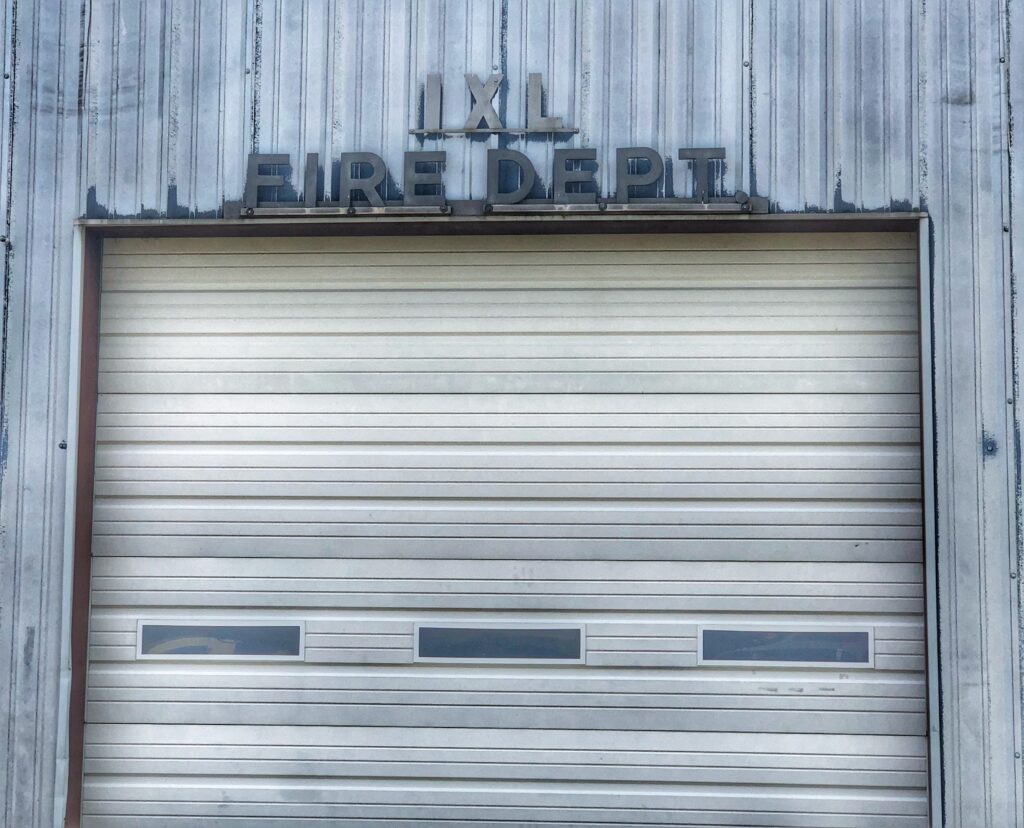 INTERCOURSE, PENNSYLVANIA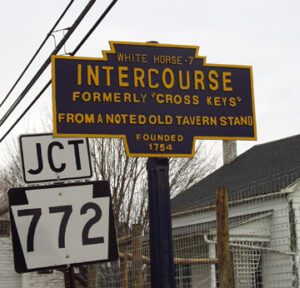 Home of the most stolen town sign in the United States.  They have had to put it up on a pole to keep the sign post from being stolen. It is a well known, yet unincorporated community in the middle of Pennsylvania's Amish Country.
Intercourse was originally founded in 1754 and was called Cross Keys.  In 1814 the town was renamed Intercourse, most likely due to the term being used in relation to commerce and trade. In the 21st Century, it obviously means something more suggestive and thus the interest in the town sign!!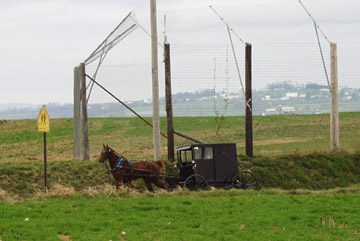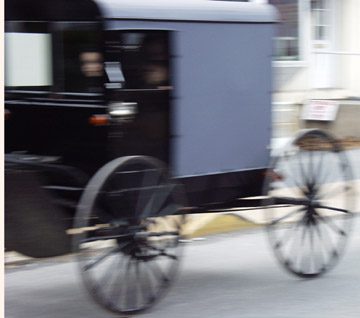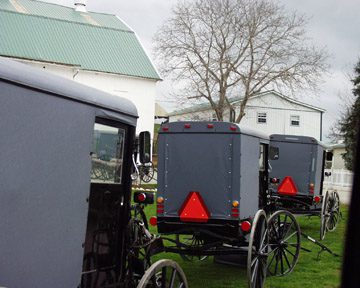 IRONWOOD, MICHIGAN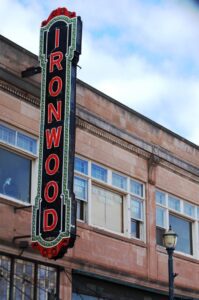 Ironwood is a nice town on the Michigan/Wisconsin border.  It has lots of history and is also home to one of America's tallest statues, the 52 foot tall Hiawatha located in a park at the end of town.  The town is well-known for its iron mining history. There are monuments and murals around the town honoring the iron workers. One of them is a beautiful large mural that includes the faces of almost 100 former iron workers.  The mural was unveiled in June 2012 and was painted by Ashland, Wisconsin Artists Kelly Meredith and Sue Martinsen who spent over four years researching and painting the mural.
I visited Ironwood  in 2012 to begin my westward  drive along US Route 2 through Wisconsin, Minnesota, North Dakota, Montana, Idaho and Washington.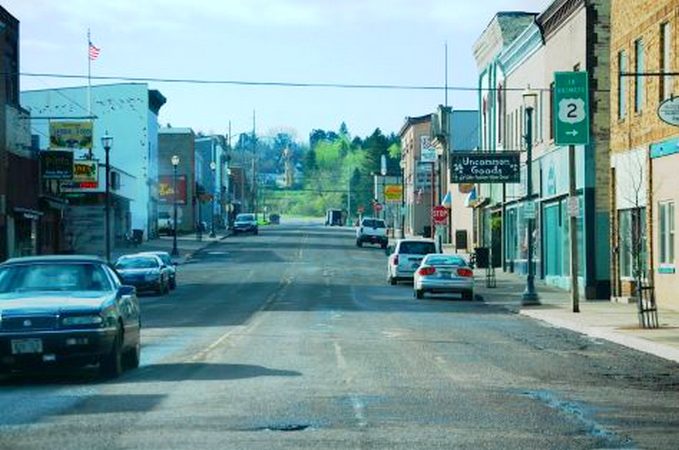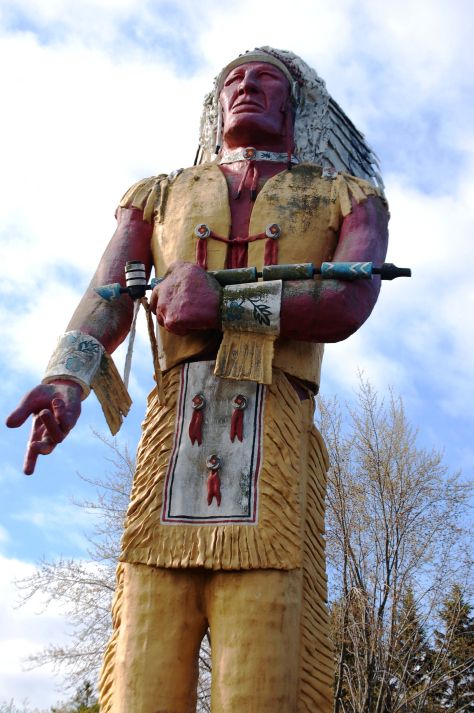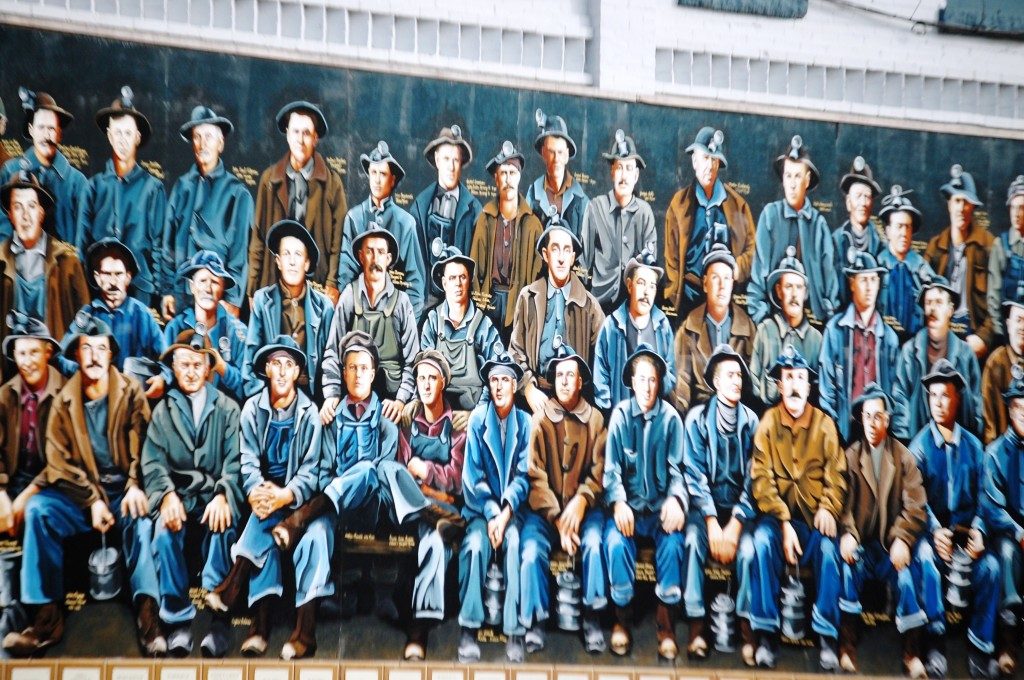 INDIAN HEAD, SASKATCHEWAN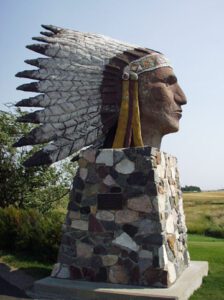 Take a drive on Canada Highway 1 east of Regina and you will run into the town of Indian Head, Saskatchewan. This area was traditionally the home of the First Nations people and there was a burial ground here that settlers eventually called Indian Head Hills.  In 1882 the Canadian Pacific Railway came through and named the place Indian Head. The town actually has a number of historic buildings.  It is also home to a ten foot tall Indian Head sculpture that was designed by Don Foulds of Saskatoon.
Obviously, there is much more to see in the town with old homes, historic saloons and more, but on my one and only trip in August 2007, I only had time to stop for a photo with the statue.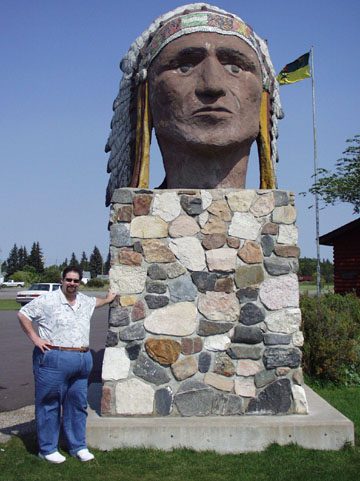 IDAHO FALLS, IDAHO
I could write a lot about Idaho Falls, but for this post I am focusing on fun wood carvings.  This is yet another town with one of the giant Whispering Giants by artist Peter Toth.  Also, just across the street from the Toth carving is a unique shop that features wood carvings.  They have many bears and other animals.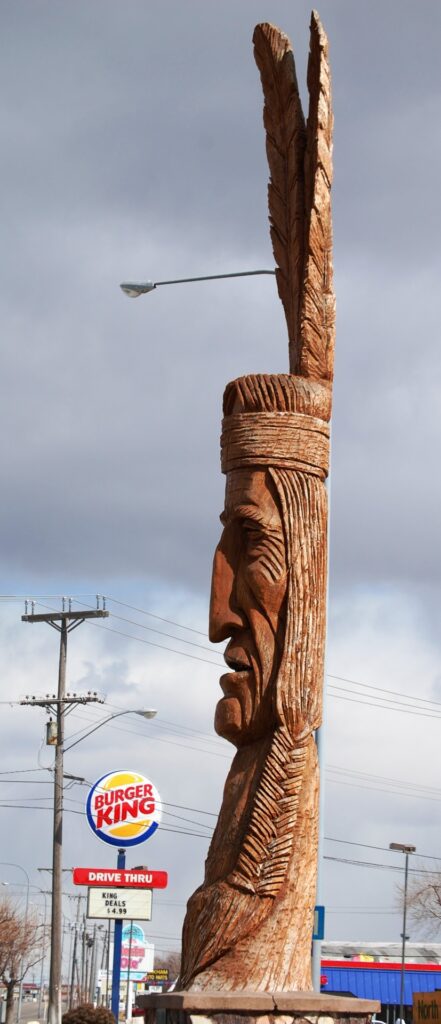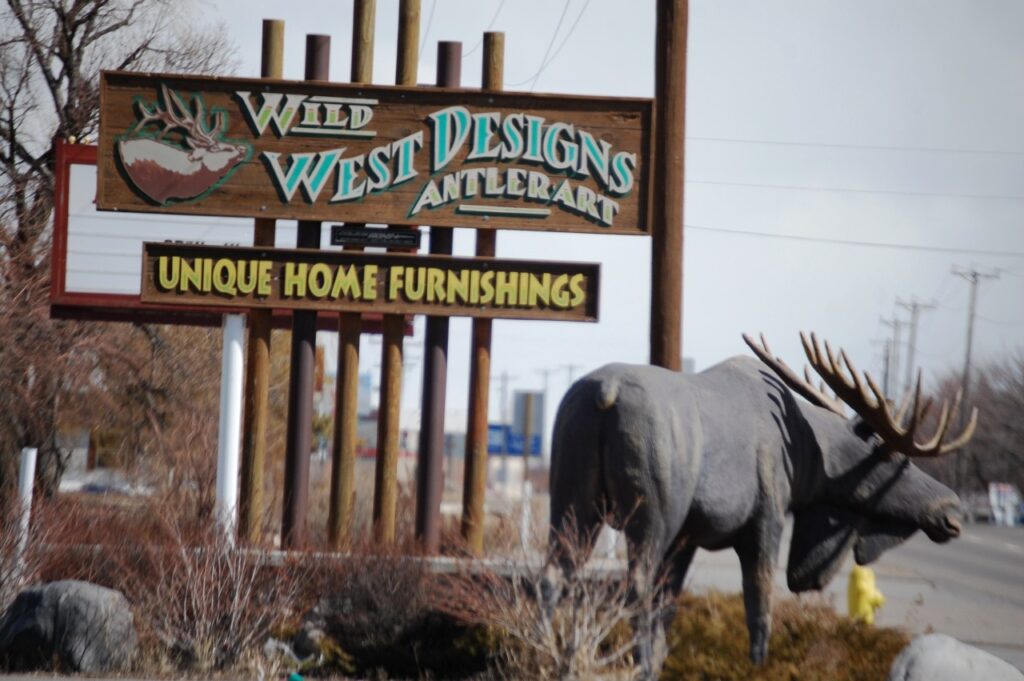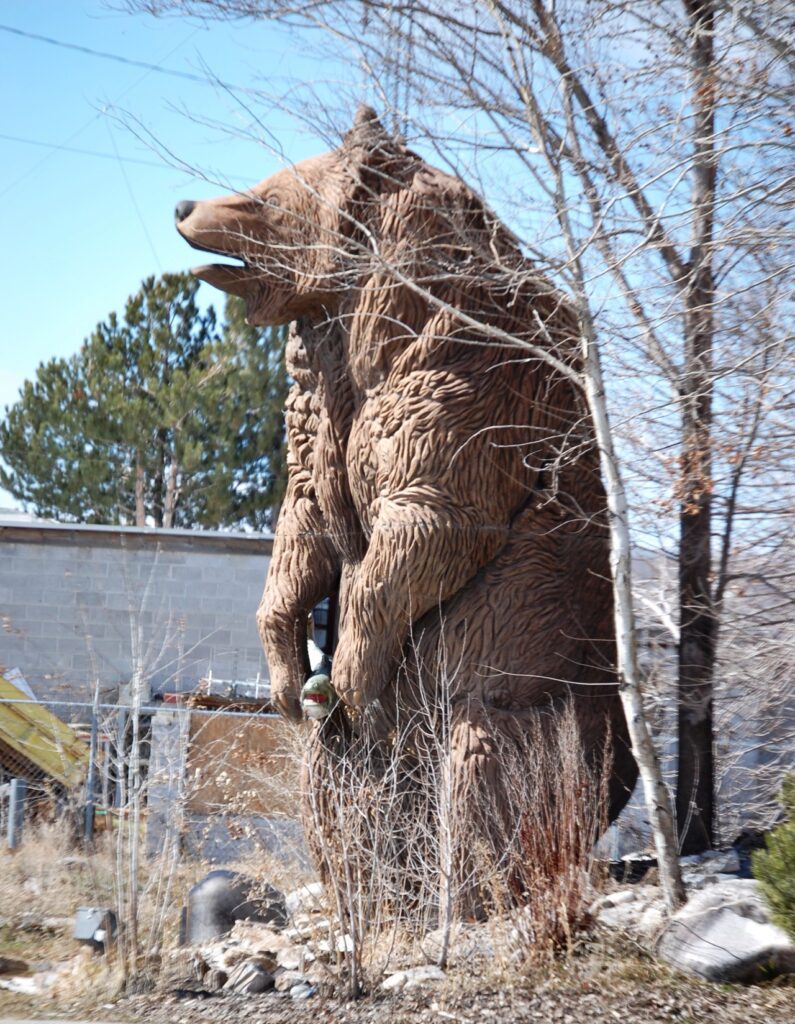 IOWA FALLS, IOWA
Another town with the state name and falls after it is Iowa Falls, Iowa.  The town sits on the Iowa River and was laid out in 1856.  By 1866 the Illinois Central Railroad came through the town.  Like Idaho Falls, the town is home to another of Peter Toth's Whispering Giants.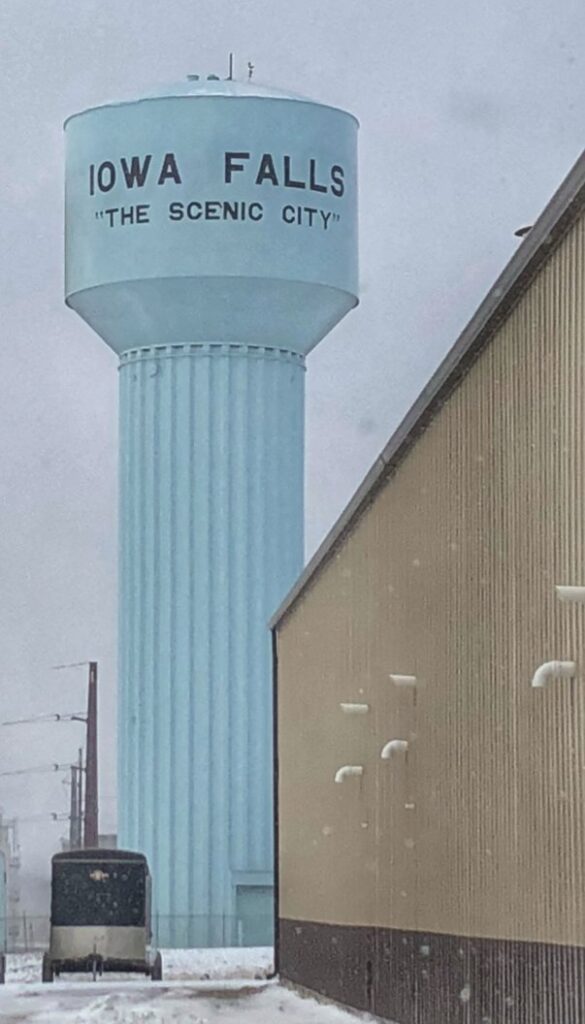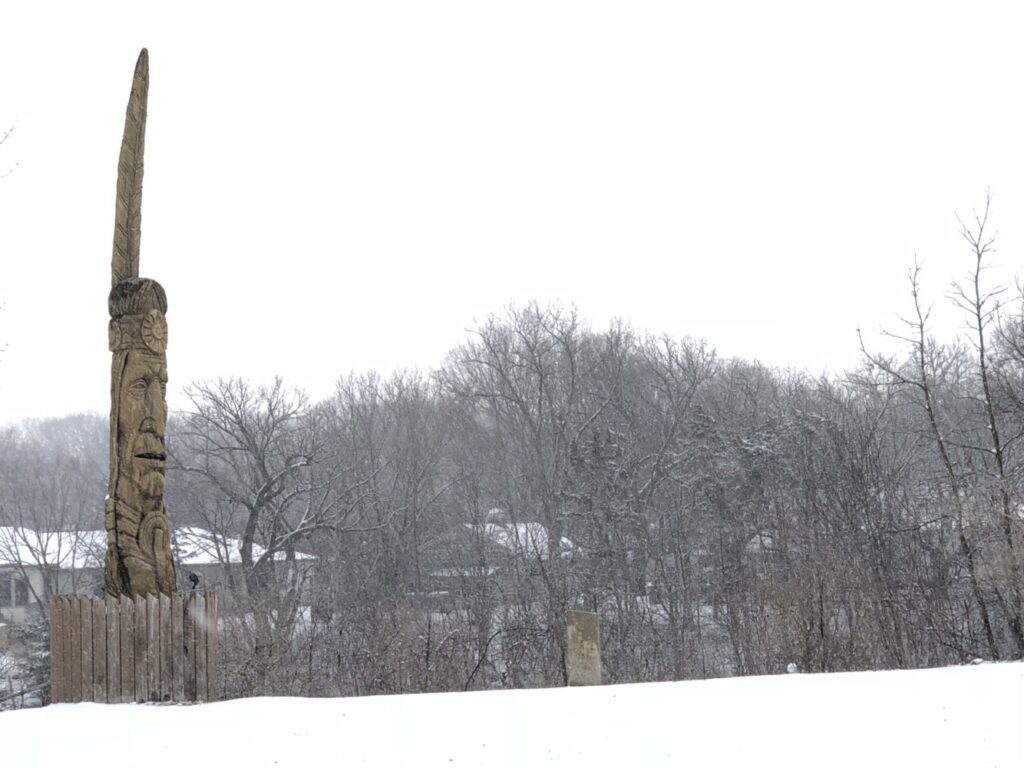 INDIANAPOLIS, INDIANA
As a large city, there a many things to see in Indianapolis. But my favorite place in the city is the Indianapolis Children's Museum which has some great breakout dinosaurs!!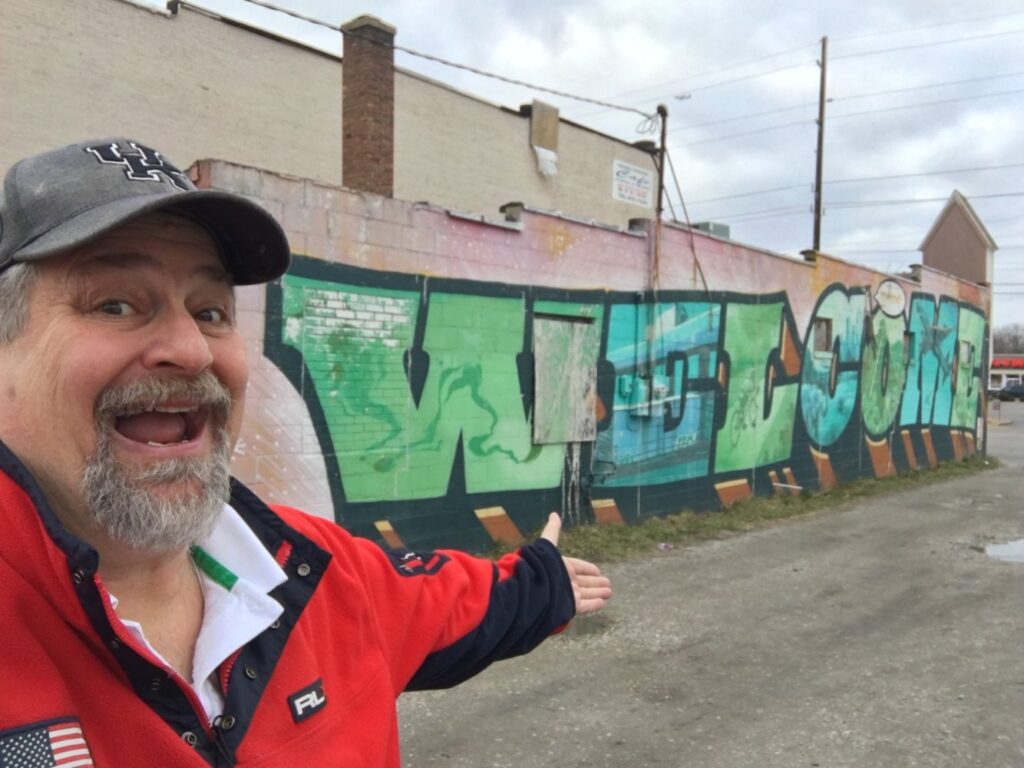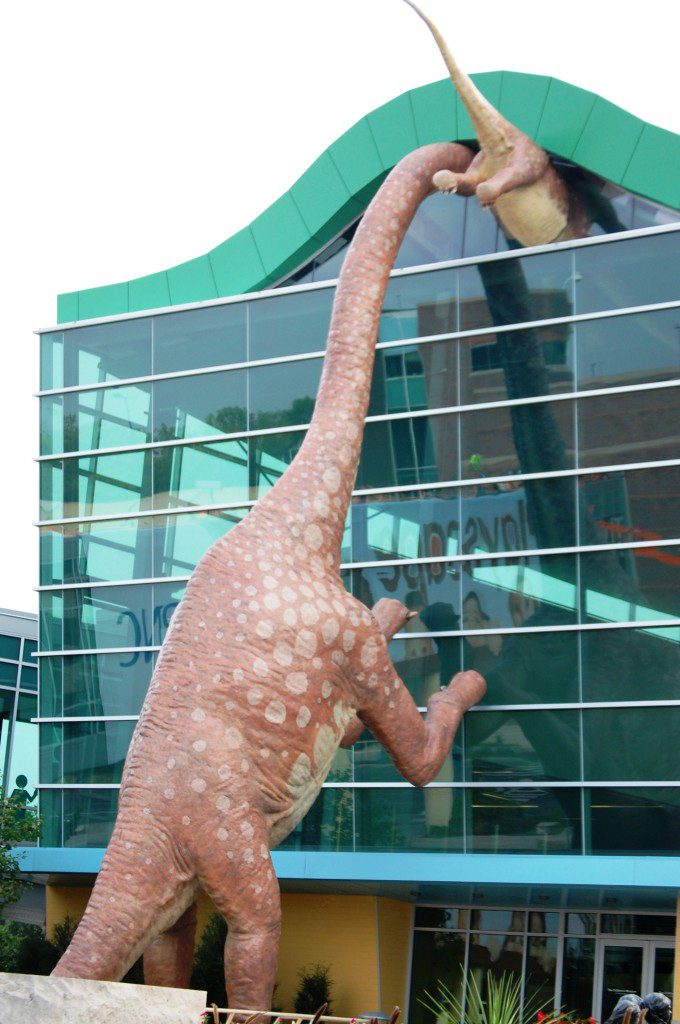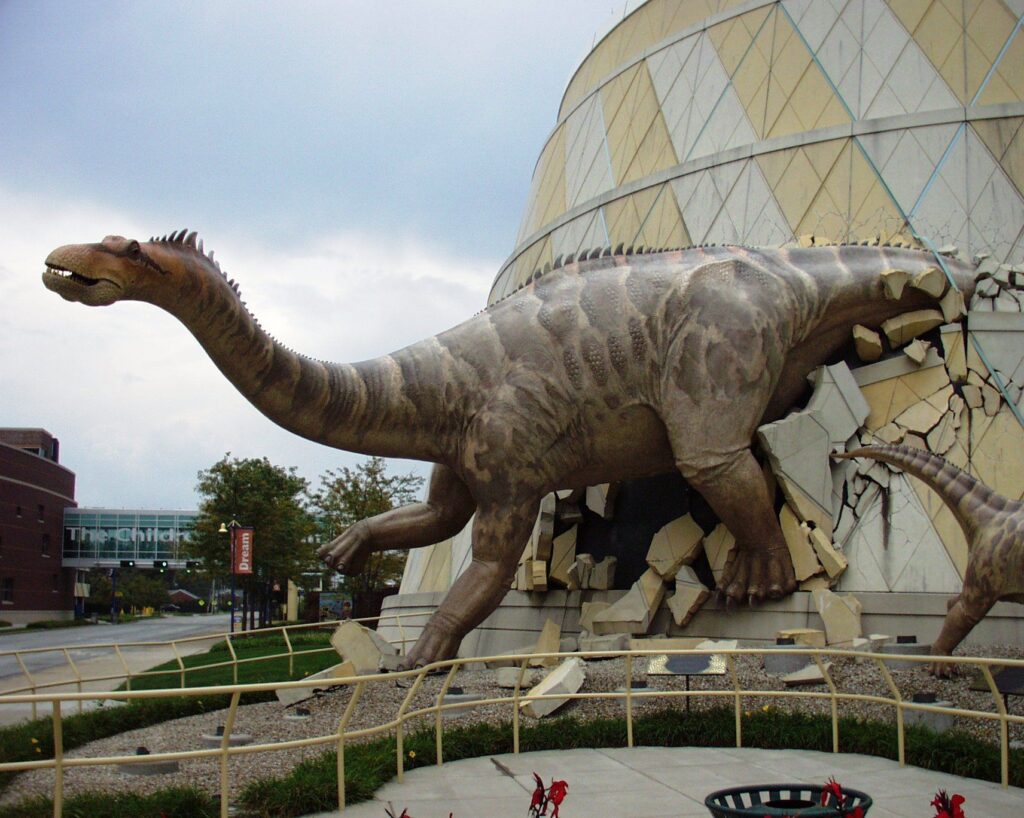 Hope you enjoyed the ride! 
If you like what you see, you can check out my books which cover so much more!
LESS BEATEN PATHS OF AMERICA TRAVEL SERIES

You can get my books online!  The series now has five books and I am working on books six and seven. Book Six will be all about murals from all over the country!! Watch for them later this year.