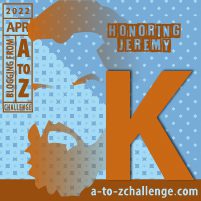 I am Kind of enjoying all of these posts this. Today I am offering up a few K towns for your reading and virtual travel enjoyment. I hope you will be Keen on what I have written below and Kindly acknowledge the Knowledgeable info and the sometimes Kitschy photos.
I promise there is nothing Kinky or Klutzy in here, but can't promise that there are Kooky things.  Either way, I hope everything is Kosher with you, the readers.
ENJOY THE READ!  ENJOY THE RIDE!
KYOTO, JAPAN
I am going to start it all off with a quick trip over to Japan. How about a visit to Kyoto to see the Gold Pavilion (KinKakuJi) and a quick visit with a Geisha (and no…there was no hanky panky!!)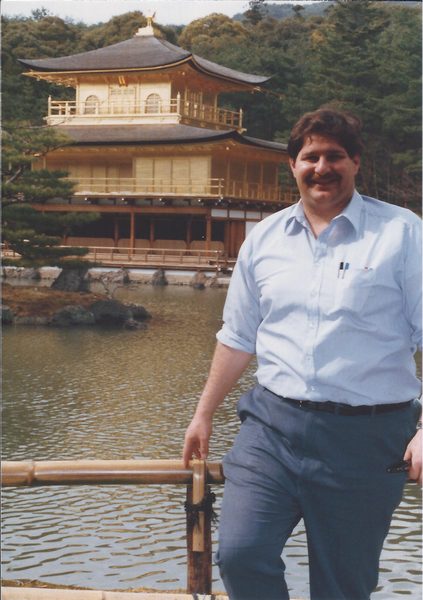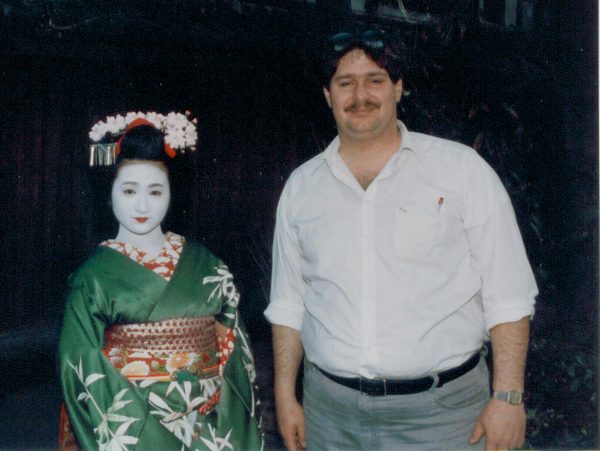 KANSAS CITY, MISSOURI
As with any big city there are many things to see and Kansas City has some pretty cool spots. But, I am always on the look out for the quirky stuff and the Nelson-Atkins Museum of Art and the Kemper Museum of Contemporary Art provide the best with a few Giant Shuttlecocks and a Giant Spooky Spider.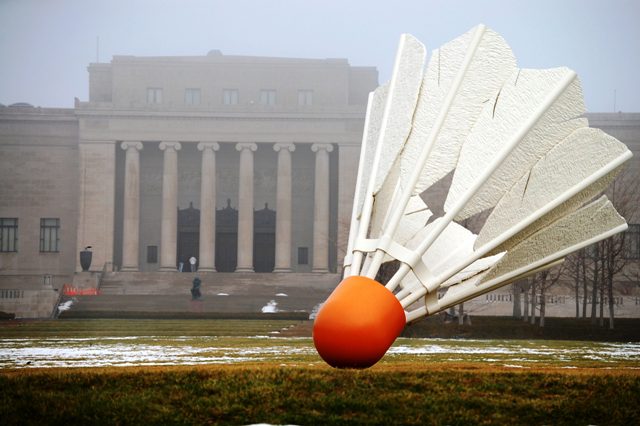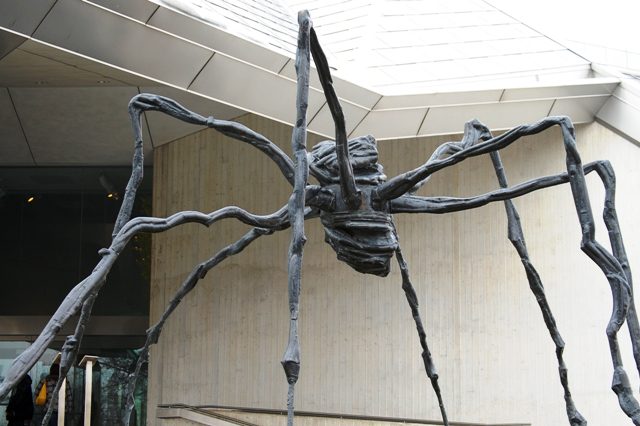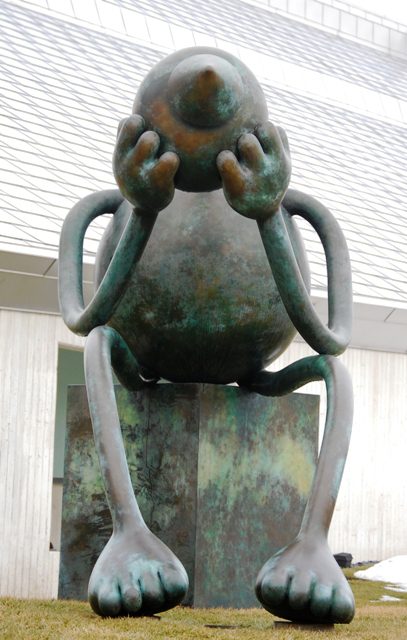 KINGSLAND, ARKANSAS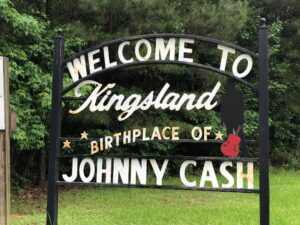 People are always telling me "You've Been Everywhere."  Little do they know that the Johnny Cash version of "I've Been Everywhere" has been my theme song for many years in all of my travels (even though I have not come close to being everywhere!)  But, I have been to Kingsland, Arkansas to honor the Man in Black.
Johnny Cash was born here on February 26, 1932 and was born to poor cotton farmers. He grew up poor, but after the 1950s his fame rose with many hit country songs. He is considered one of the best-selling music artists of all time, having sold well over 90 million records worldwide.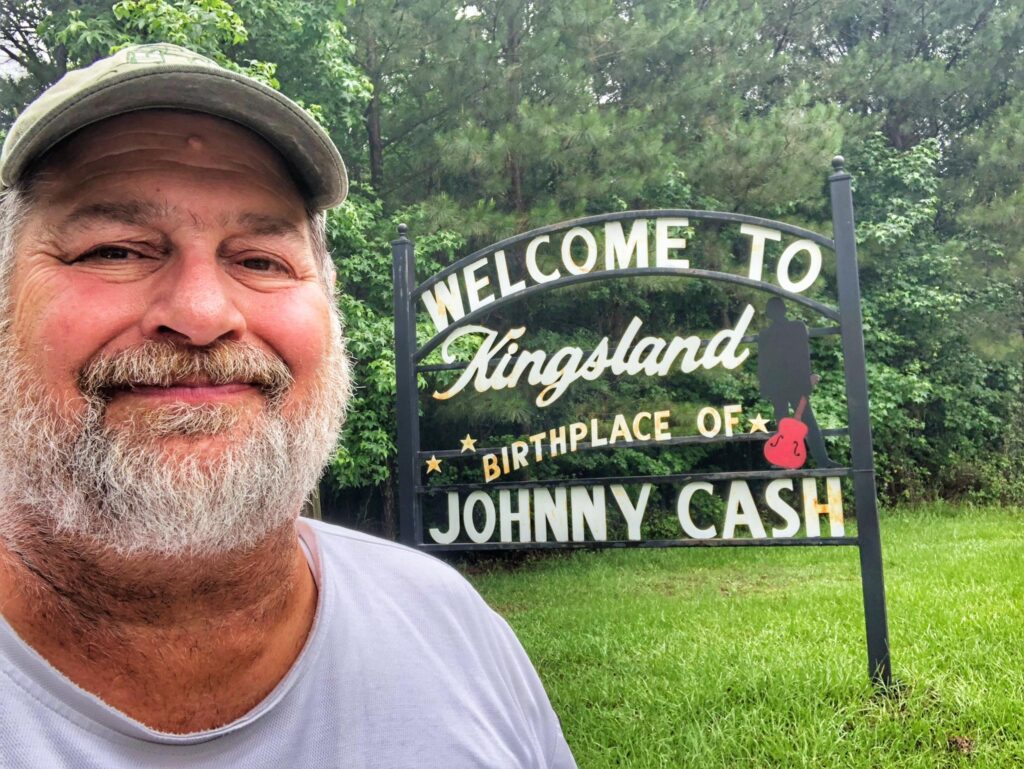 Kingsland also has a house with a unique art garden. Located on the corner of Second and Maple Streets, local artist Sam Donley began building his unique yard art creations in the early 1990s and has since added numerous unique pieces.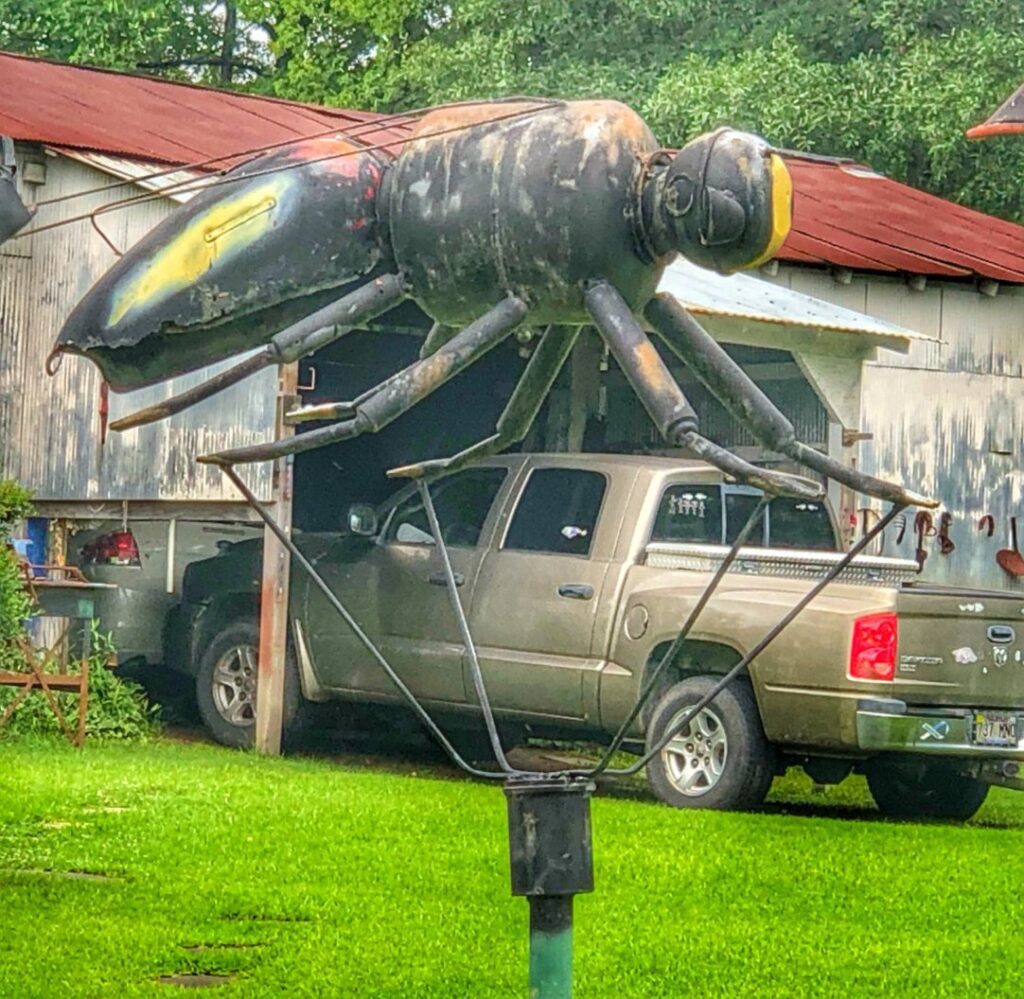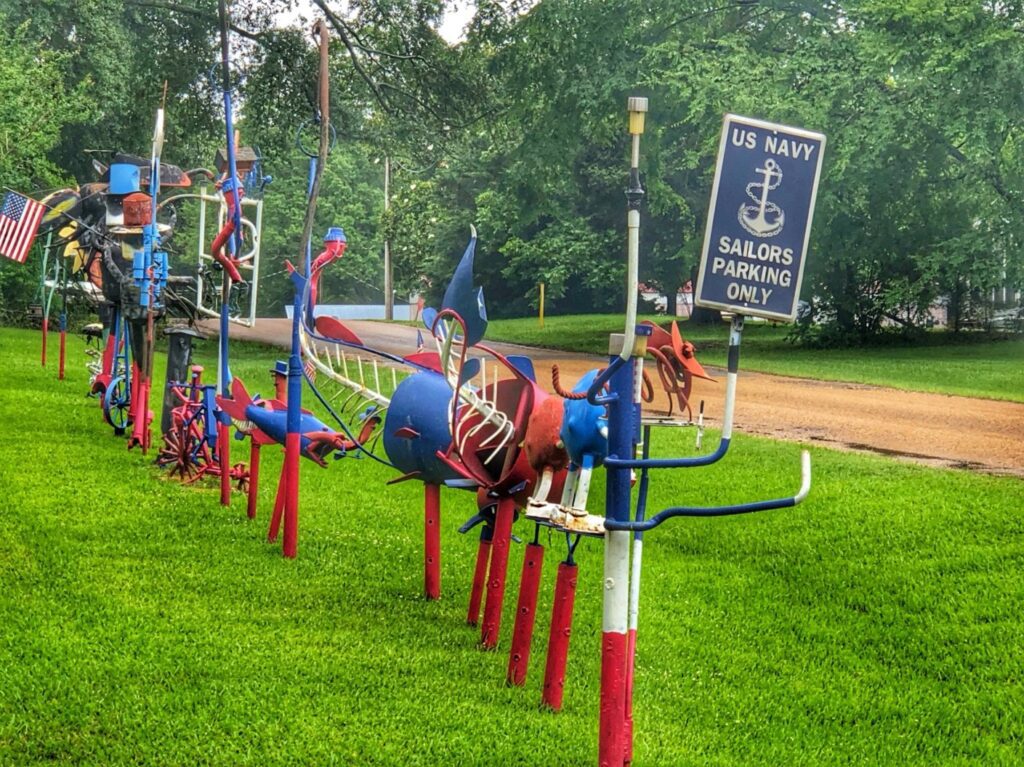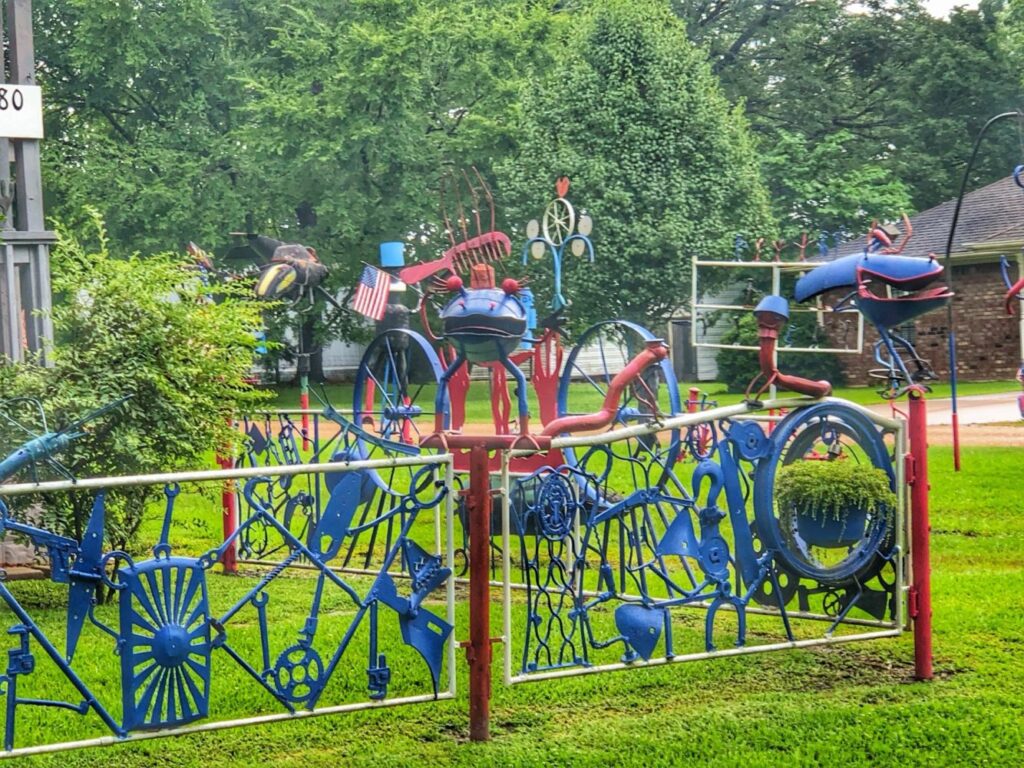 KETCHIKAN, ALASKA
We took a cruise to Alaska in 2007 and one of the stops was Ketchikan, a small coastal town where the cruise ships tower above the town.  But I liked Ketchikan.  While many others were buying souvenirs, we did a walk about the town to see totem poles, and more.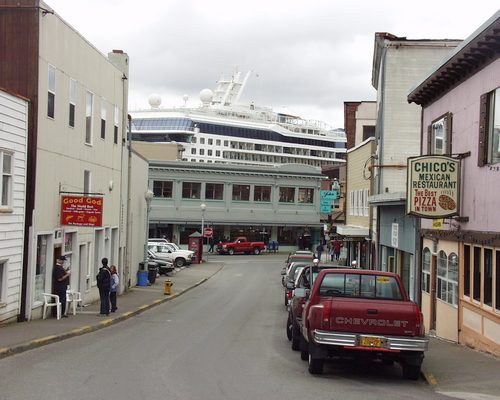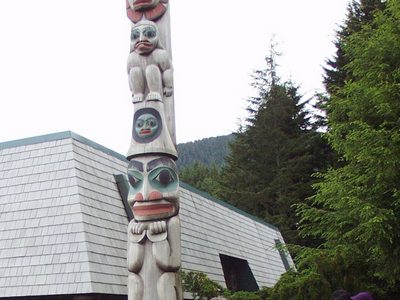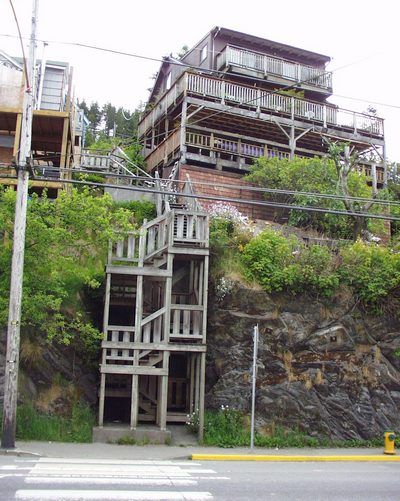 KLAMATH, CALIFORNIA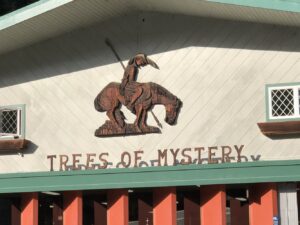 Klamath, California is in the Redwoods along US 101 in California.  Its a beautiful drive through the trees, then, all of sudden, you run into a large Tourist Attraction known as the Trees of Mystery and feel dwarfed by the giant Paul Bunyan and his blue ox Babe.  Paul Bunyan stands 49 feet tall and weighs 30,000 pounds. His boots alone are 10 feet tall!!  Babe stands 35 feet tall at the tips of his horns and is also about 30,000 pounds.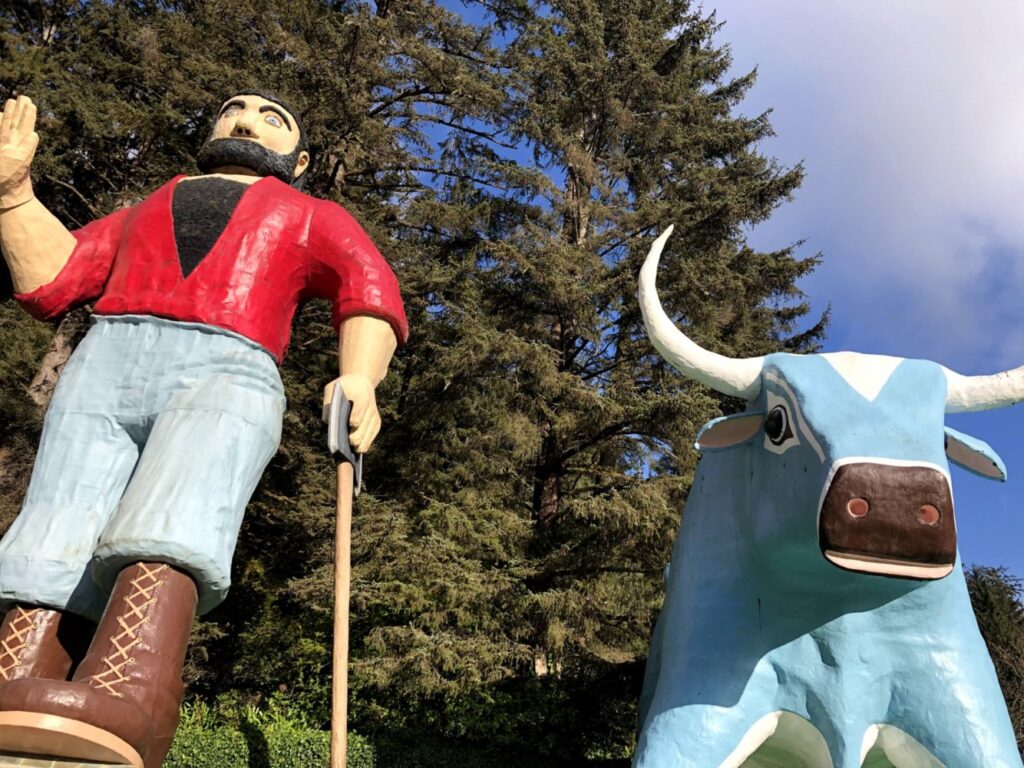 KADOKA, SOUTH DAKOTA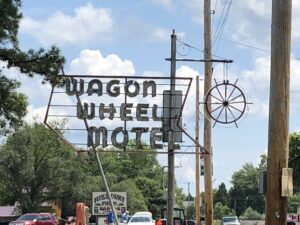 Kadoka is a small town of about 800 just off of Interstate 90east of the Badlands National Park. There are gas stations and stores for the weary travelers that ventured their way through the Badlands.  There are some vintage signs and old motels there as well.  But, for me, the real treasure of this town is "Scrappy" the deer, a huge deer statue made of scrap metal.  It was created by Brett and Tammy Prang of Kadoka and owners of Incredible Metal.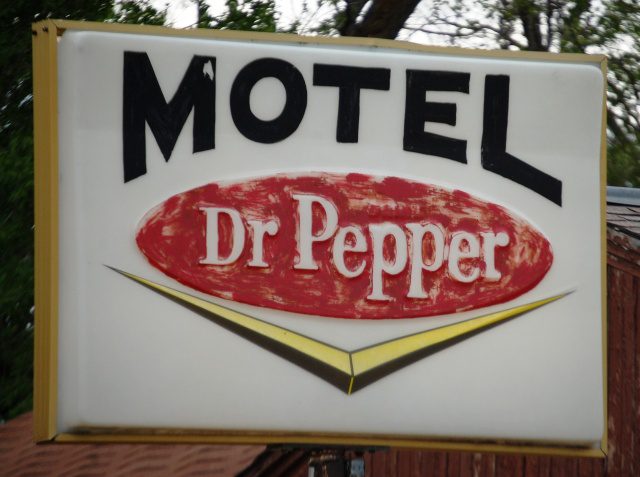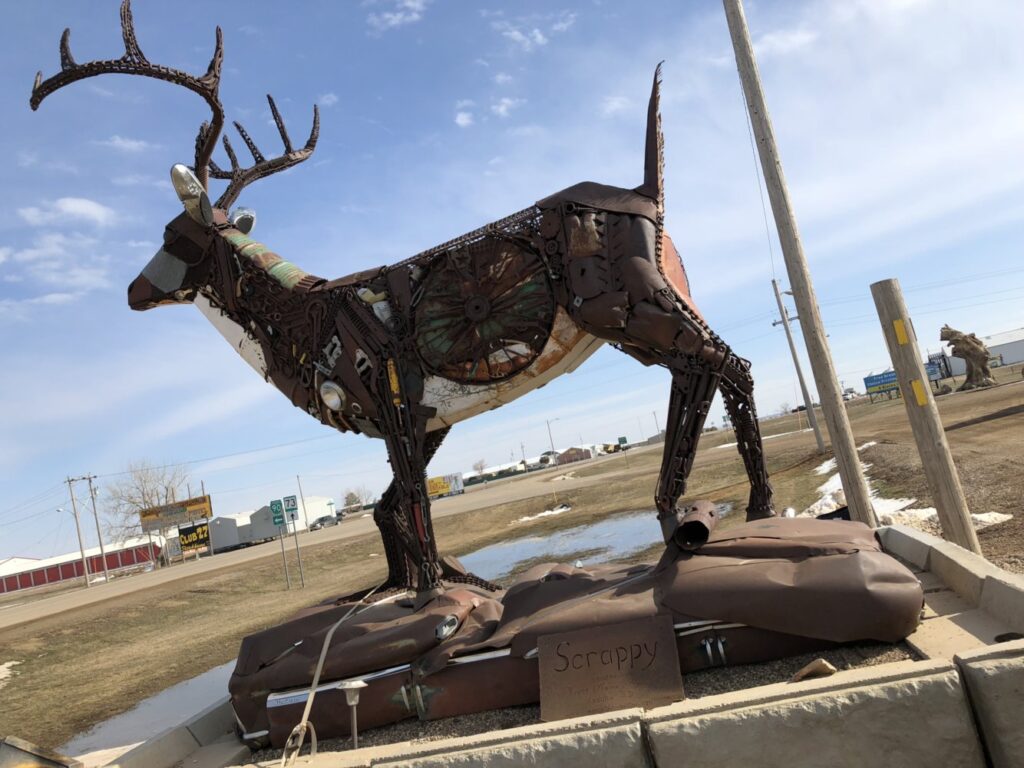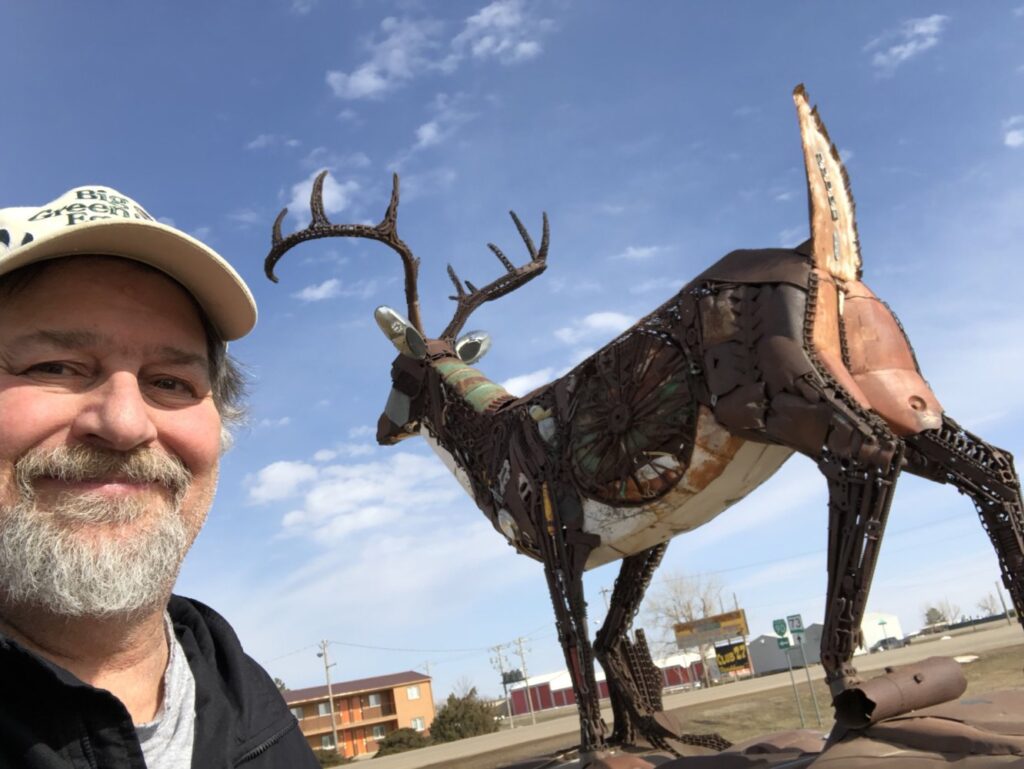 KEMMERER, WYOMING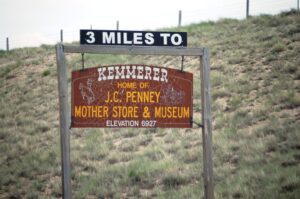 A trip through the high deserts of Wyoming is always fun. There are many small towns, a few ghost towns and then there is Kemmerer.  This is the birthplace of the J.C. Penney Company (back in 1902).
The town has about 2,700 people and sits at almost 7,000 feet altitude. The area got started when the famed explorer John Fremont discovered coal in the area.  The town itself was found in 1897 and was named after Pennsylvania coal magnate Mahlon Kemmerer. The coal mining took a big leap in 1950 when the operation converted to strip mining and became the world's largest open pit coal mine. The pit remains in operation in the 21st Century.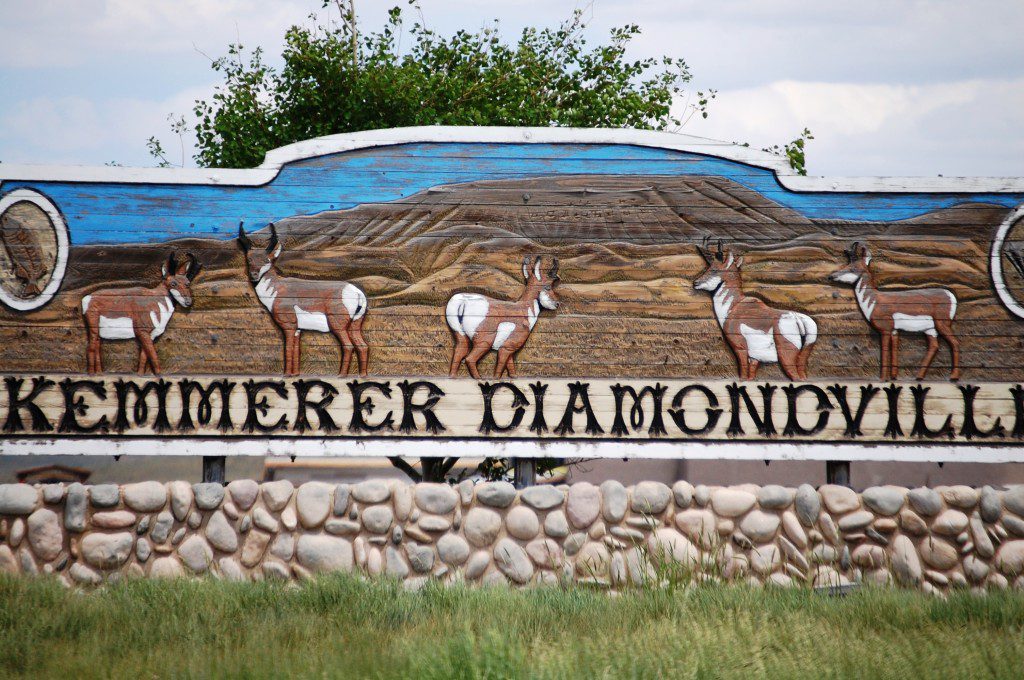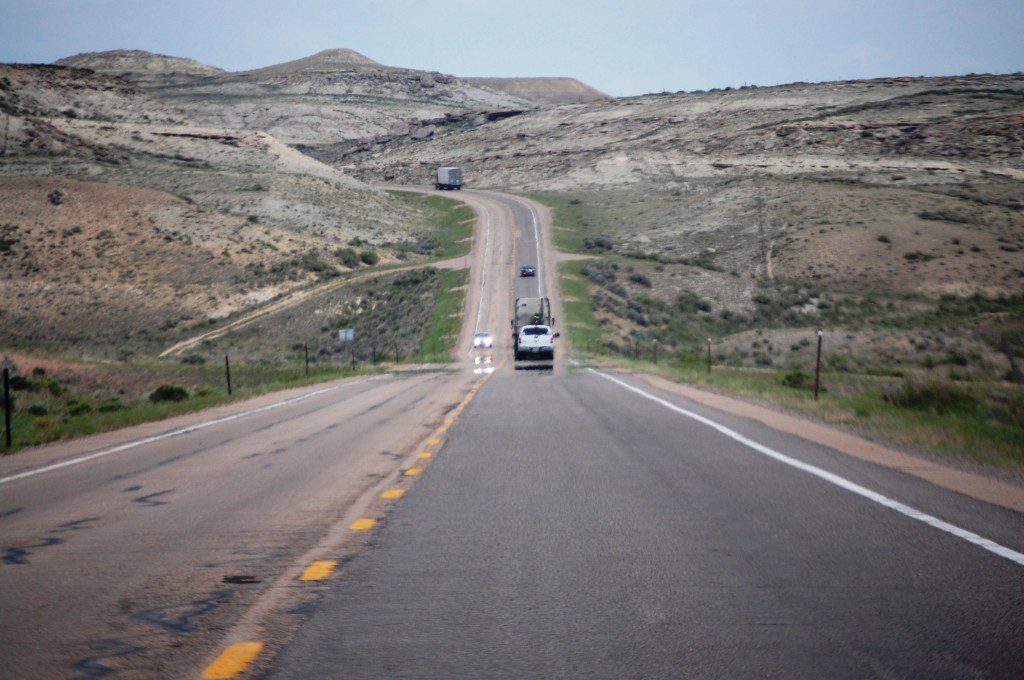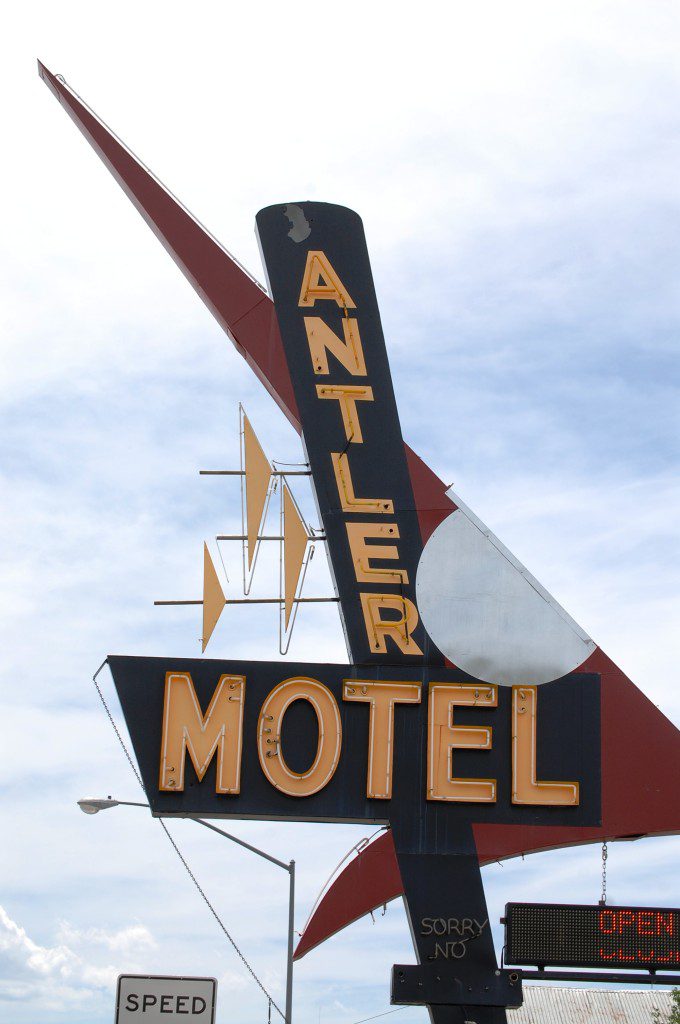 James Cash Penney started in retail right out of high school and in 1898 he began work for the Golden Rule stores in Colorado and Wyoming. In 1902 he opened his own store and put his name on it.  In 1909 he moved the company headquarters to Salt Lake City.  Perhaps not known to most, in 1940 a man named Sam Walton began working at  J.C. Penney in Des Moines, Iowa.  He later went on to found Walmart in 1962 and the rest is history.  Today, J.C. Penney, like many other Department Stores, has pretty much faded away.  But, here is where it all started!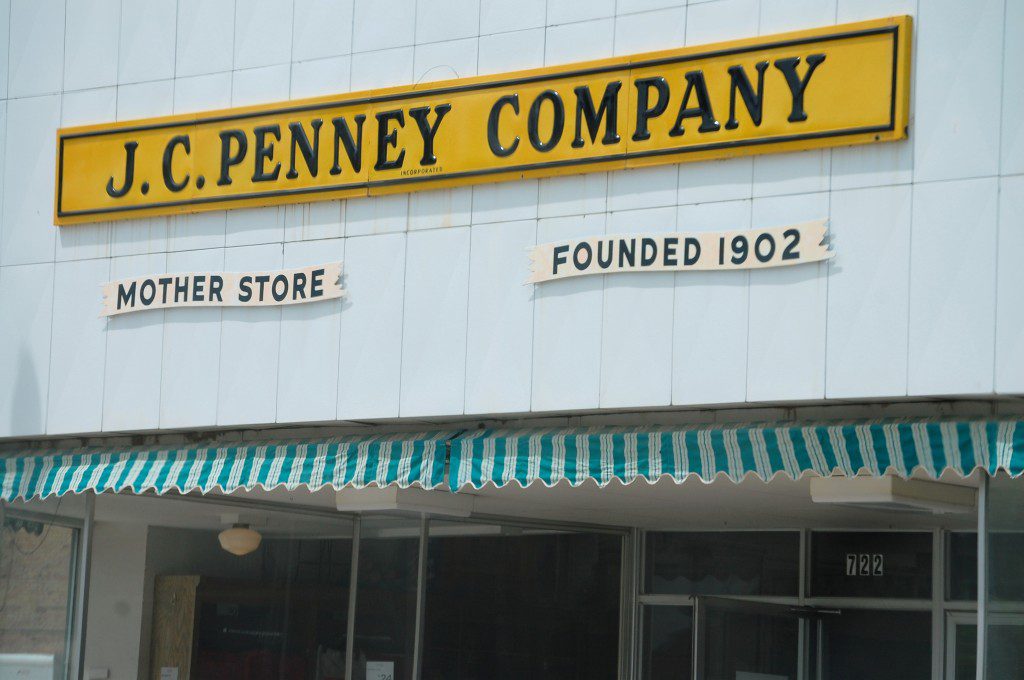 KENTON, TENNESSEE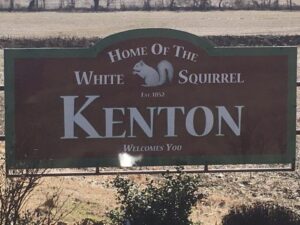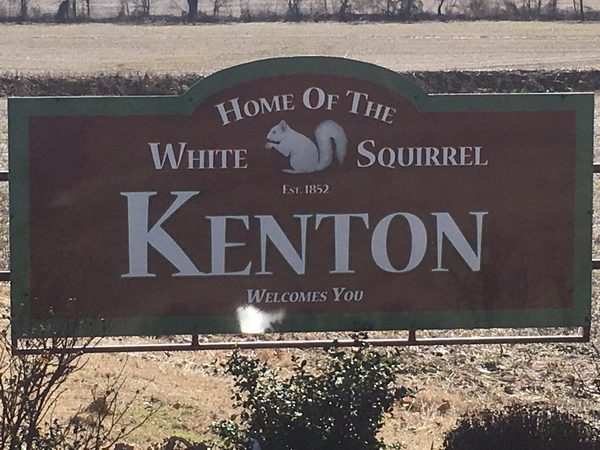 I am always on the lookout for wildlife on my road trips and a visit to Kenton, Tennessee was on my bucket list.  I love looking at and watching squirrels, but never had I seen a white squirrel before. But, that is one of the few things that Kenton is known for. And I did see a couple of white squirrels from a distance.
Admittedly, I was here on an early February morning and there weren't many of anything out, including squirrels.  I had to spend a bit of time driving around this impoverished town before I finally saw them.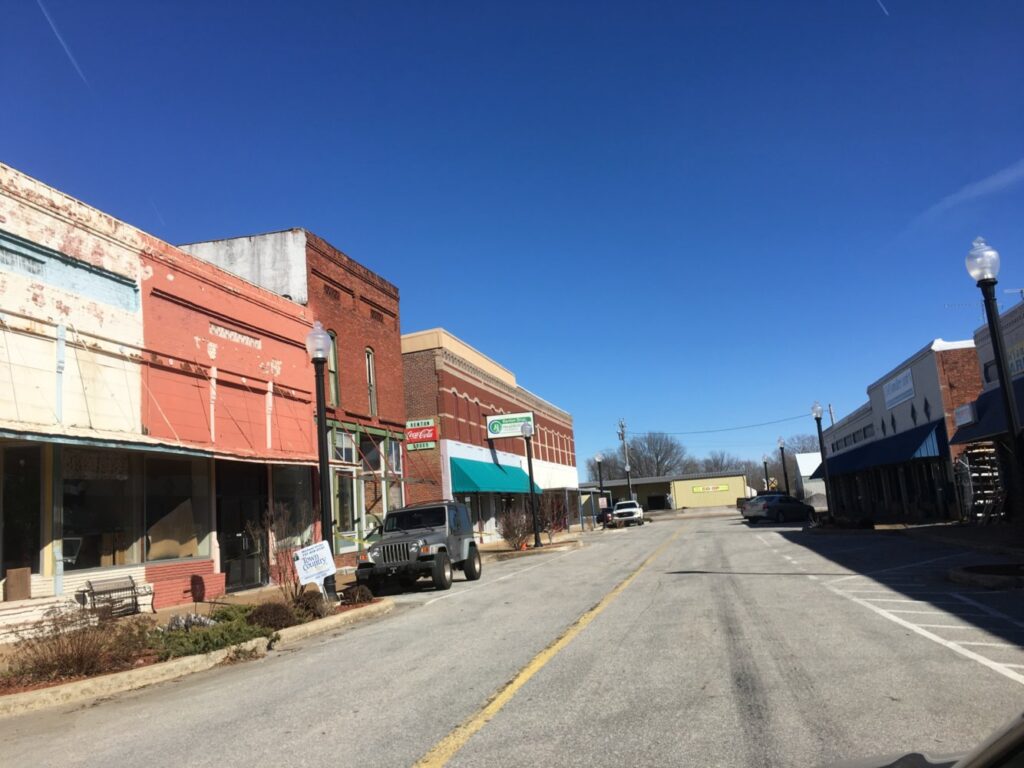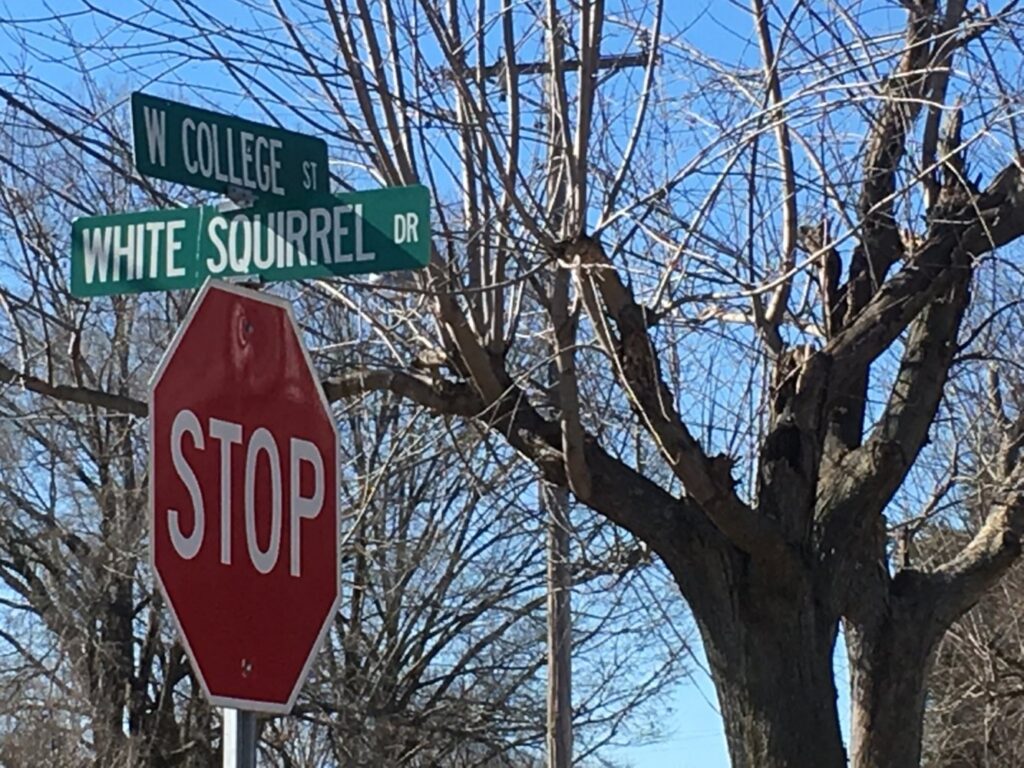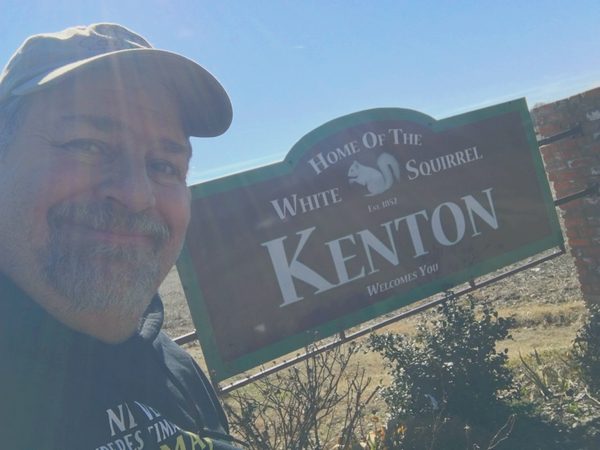 And…..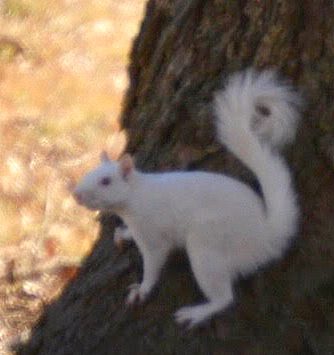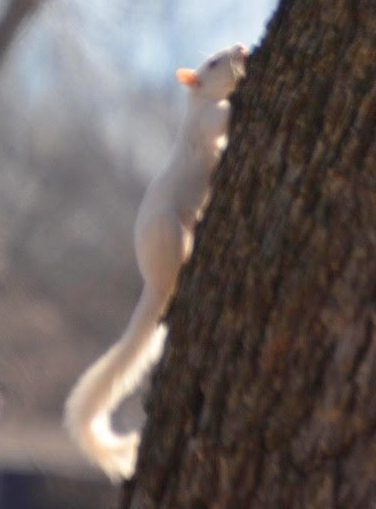 And now a few One Shot stops for you
Kamilche, Washington
Home to the Squaxin Indian Tribe at the intersection of U.S. 101 and WA 108.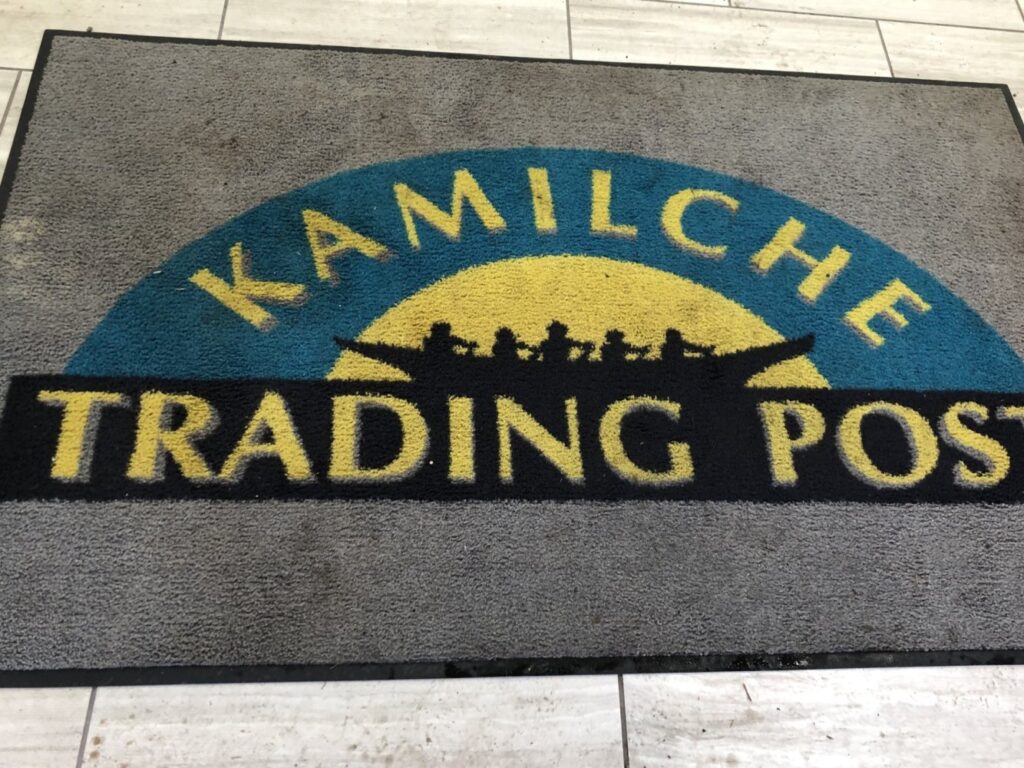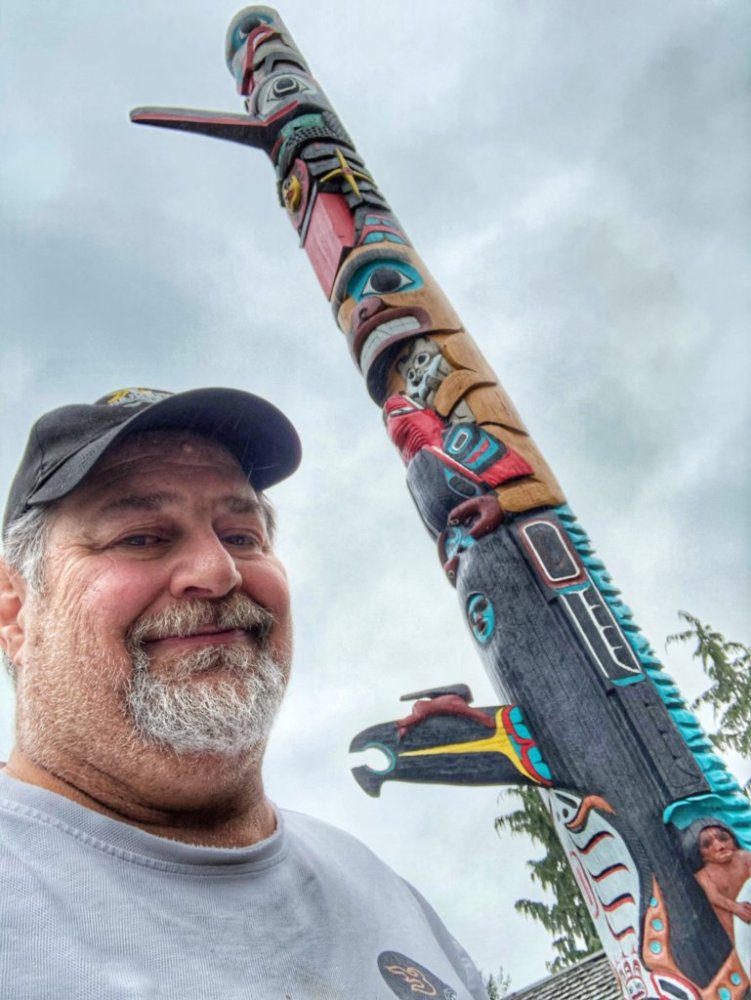 Kremlin, Montana
Yes, there is Kremlin in the United States!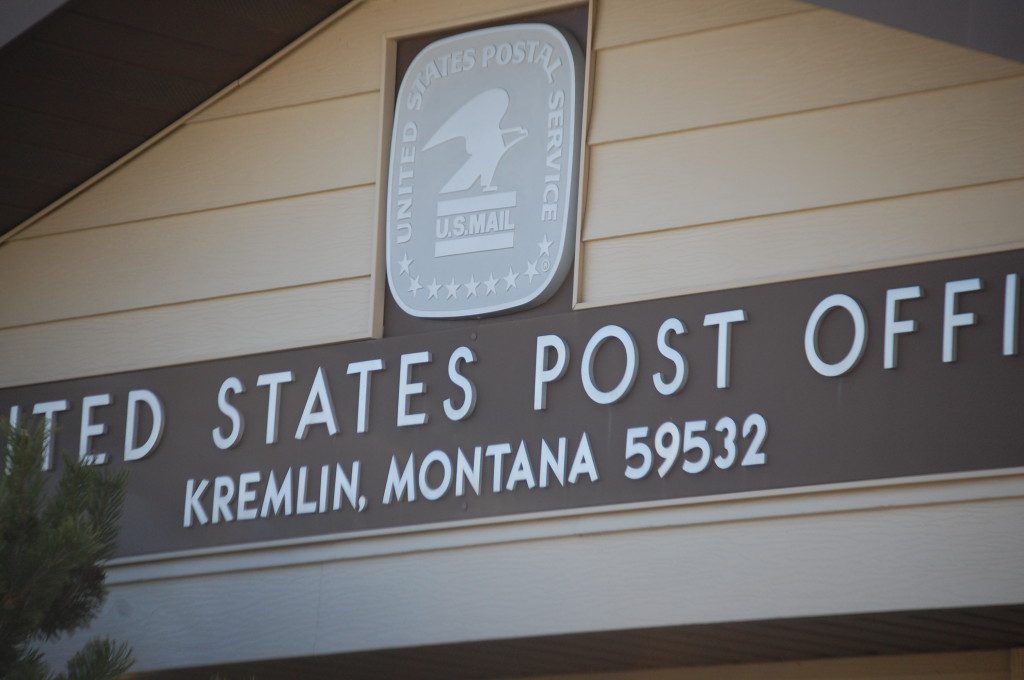 Killbuck, Ohio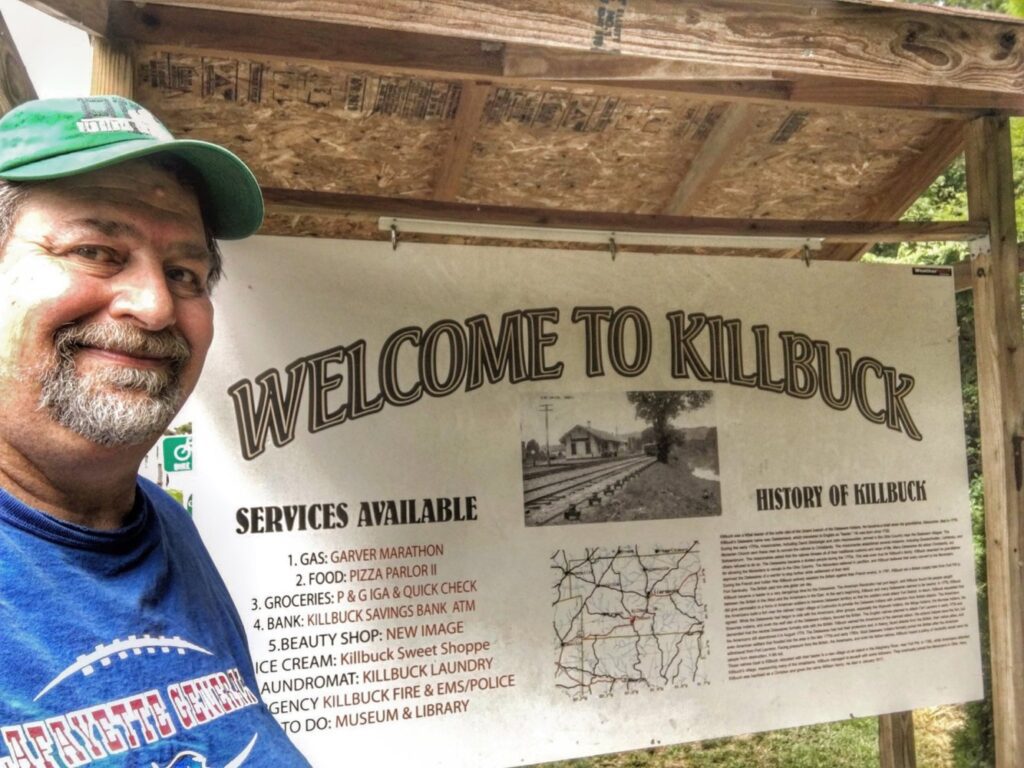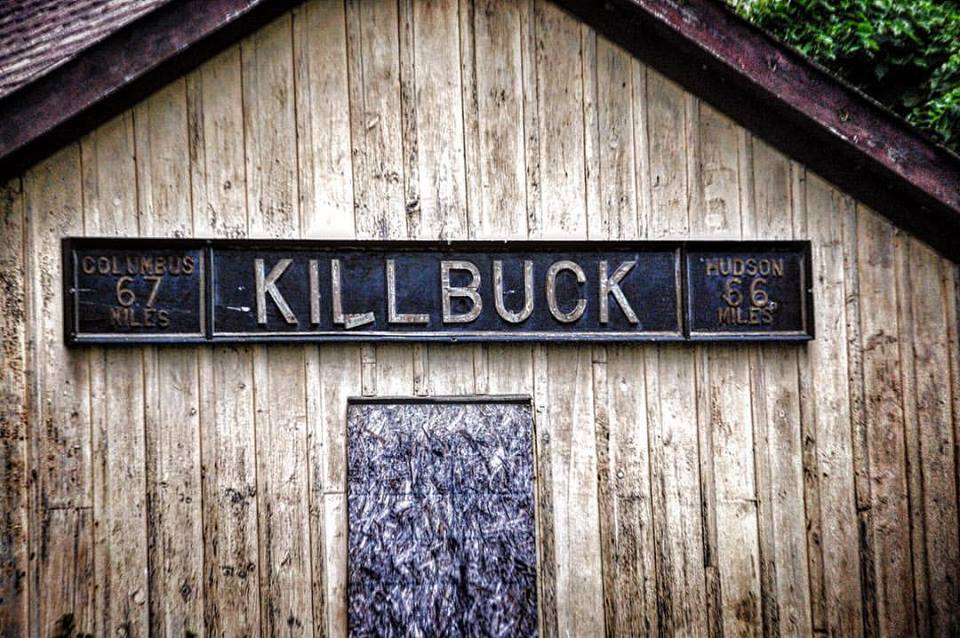 Kingston, Washington
I am gonna end with Kwirky Stuff from Kingston, Washington where you can find the Kountry Korners Krazy Kreatures on display. What a way to end my K post!!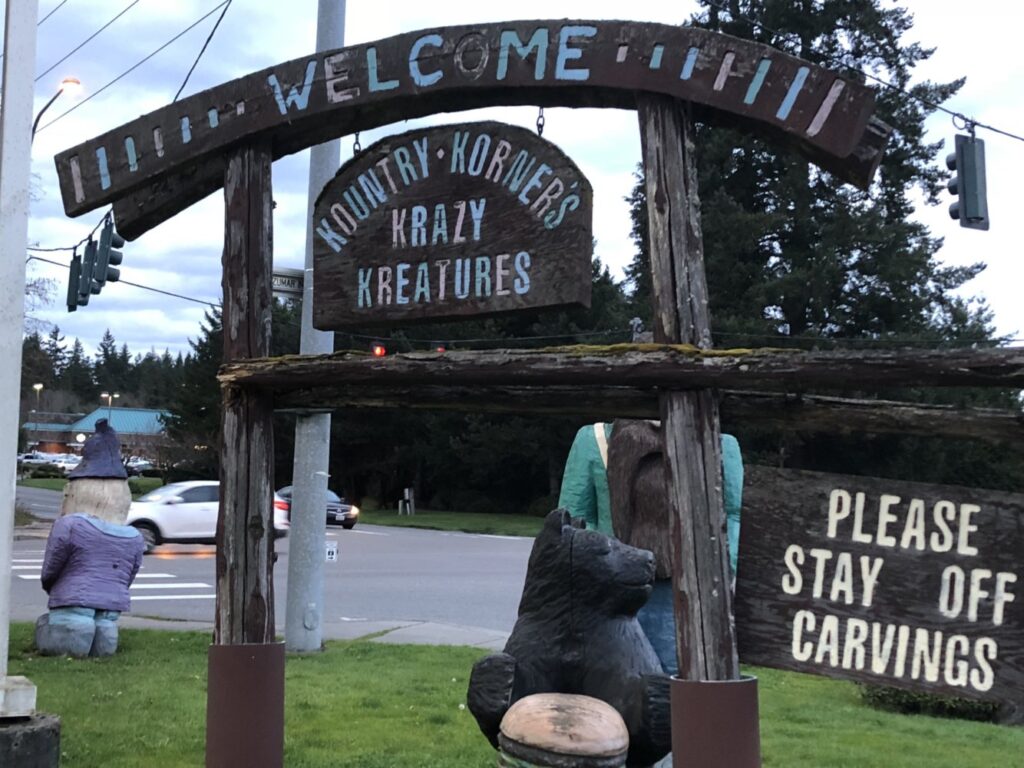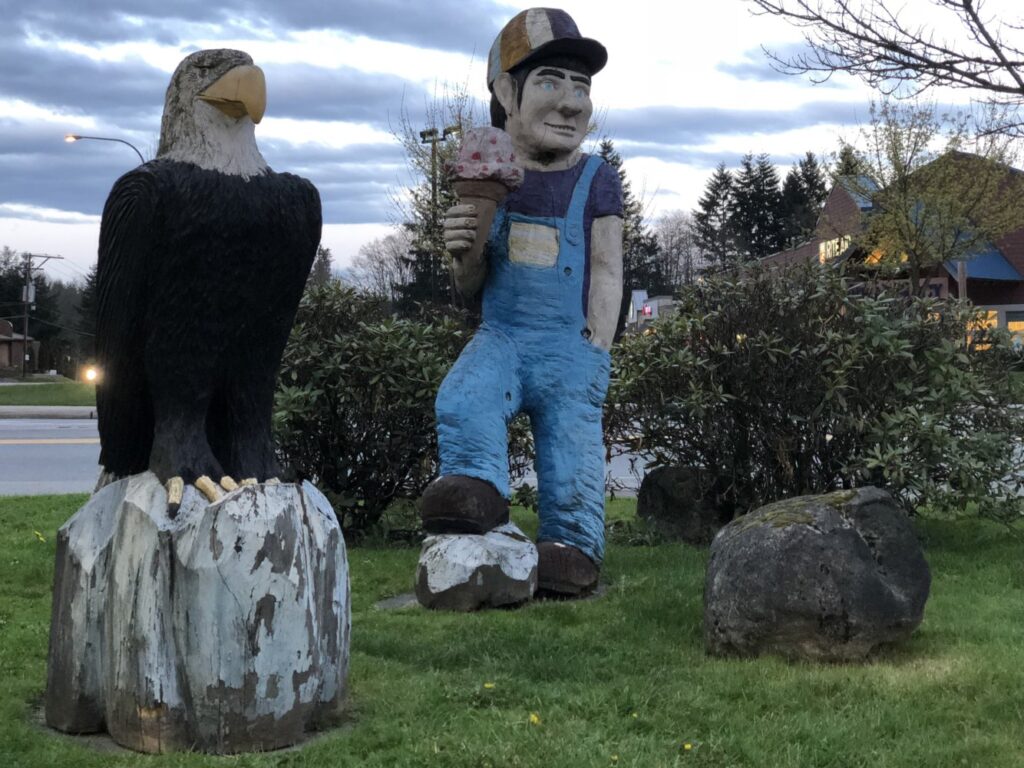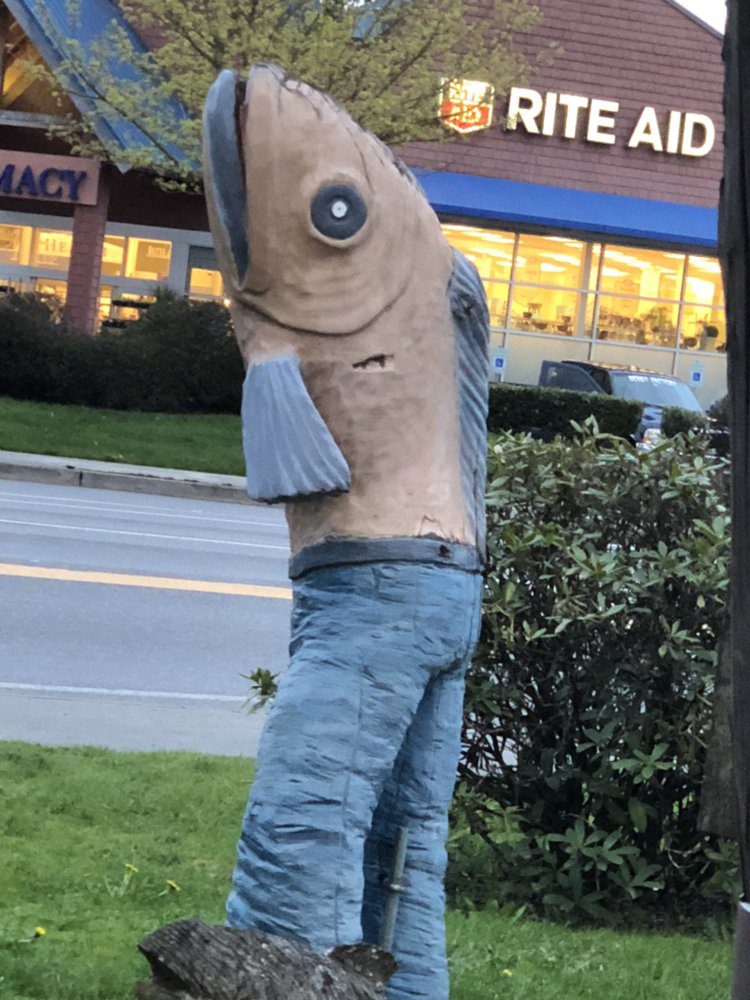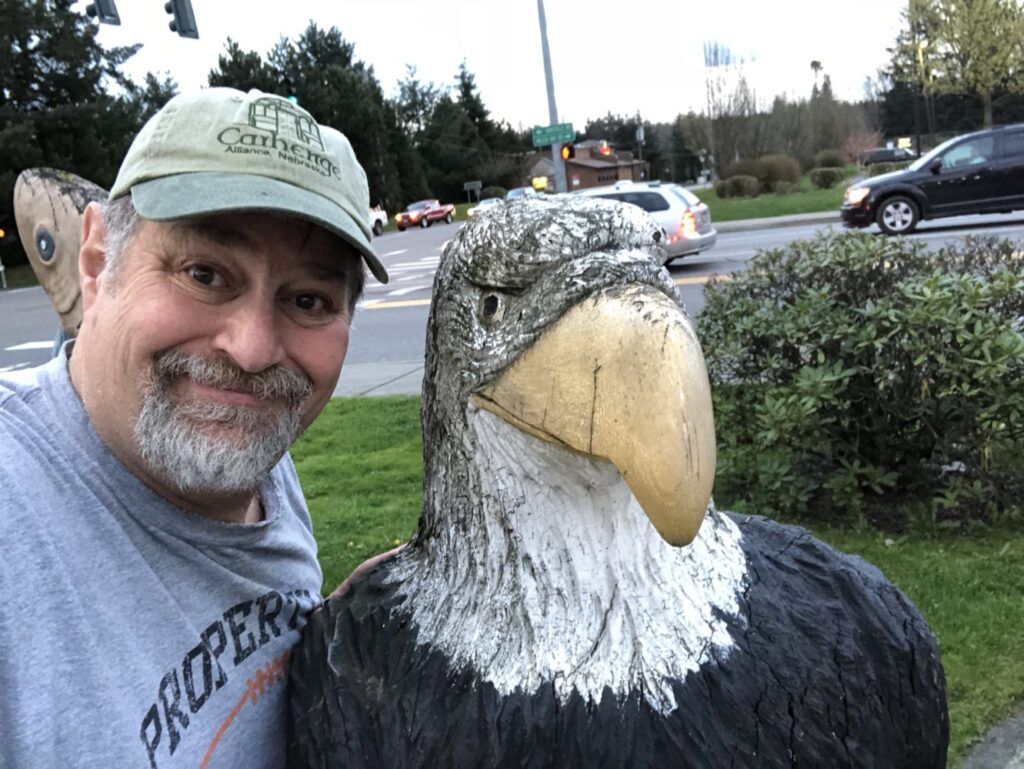 Hope you enjoyed the ride! 
If you like what you see, you can check out my books which cover so much more!
LESS BEATEN PATHS OF AMERICA TRAVEL SERIES

You can get my books online!  The series now has five books and I am working on books six and seven. Book Six will be all about murals from all over the country!! Watch for them later this year.