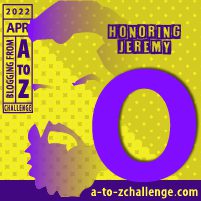 It may not yet be Obvious, but this one should be an Outstanding post about O towns as seen from my eyes.
This is your Opportunity to visit the Only  town named Only
I hope you find this post Noteworthy while also swinging by a couple of  and even one that is just Okay. I'll bring you some Obscure places and many Offbeat attractions in this post as well.
ENJOY THE READ!  ENJOY THE RIDE!
ODDVILLE, KENTUCKY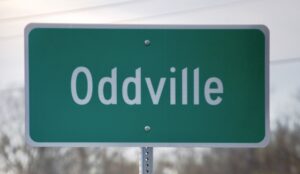 I am going to start off with one close to home here in Kentucky, where I live.  Oddville, Kentucky can be found on US 62.  The place was established in 1799 and the name was apparently chosen so that its post office, which operated from 1851 to 1903, would have a unique name.
There is not much in Oddville nowadays.  Just a church and a few houses.  And the occasional weird traveler that takes selfies!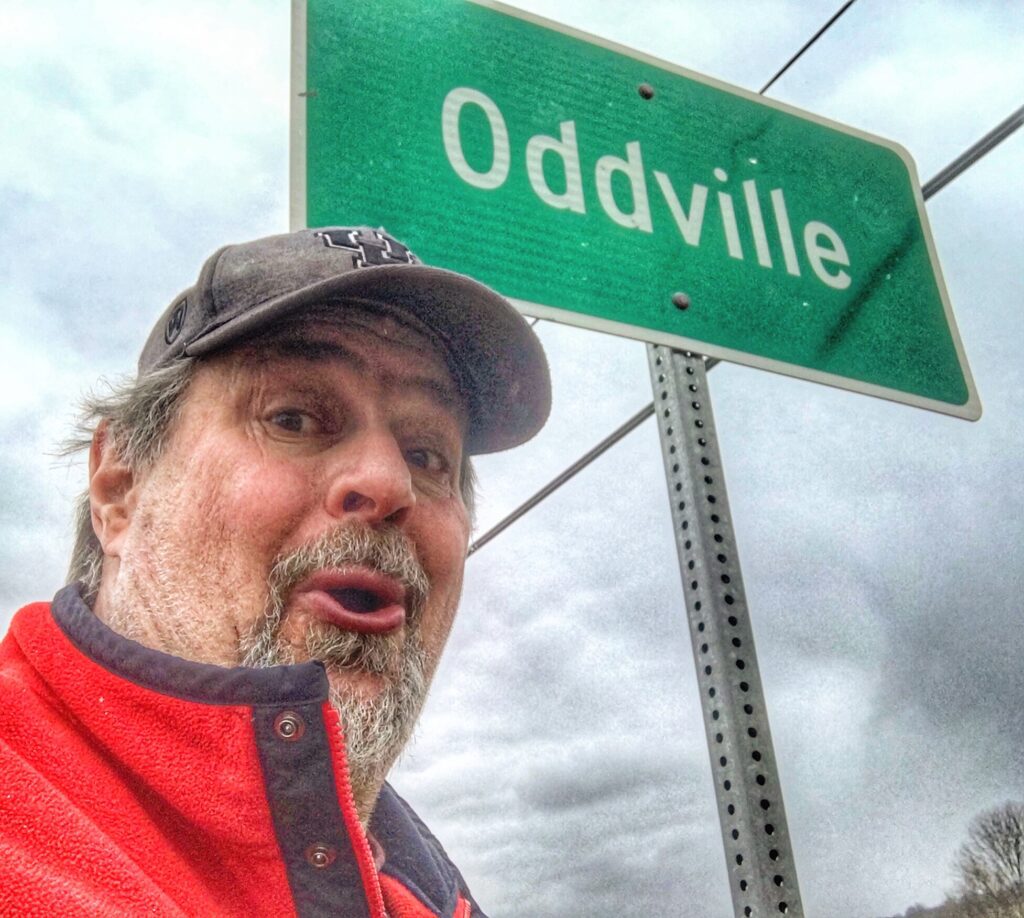 ODD, WEST VIRGINIA
While on Odd things, I also came across the Odd Post Office in West Virginia a few years ago.  This one is out in the boondocks.  In fact, the Post Office is really the only building besides all of the residential buildings that dot the area.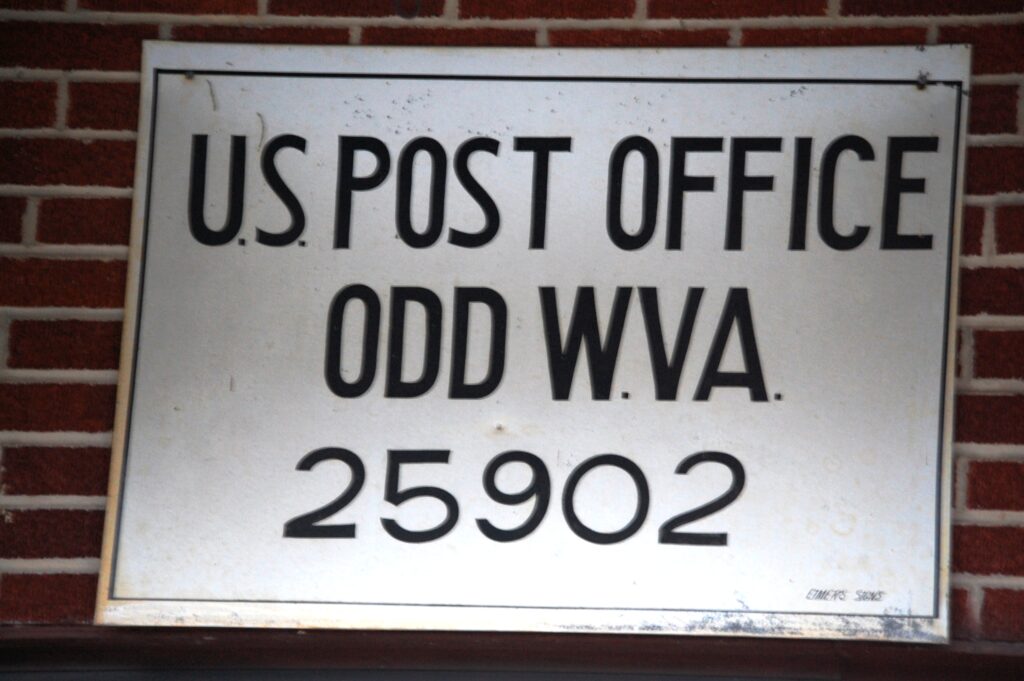 OPPORTUNITY, MONTANA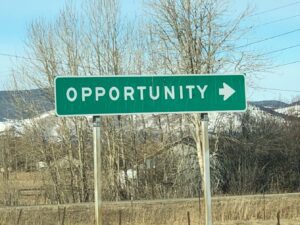 A couple of years ago I was driving on Montana Highway 1 (the Pintler Veterans Memorial Scenic Highway) to drive through Anaconda and I came upon an Opportunity.  Really!!  It was a community named Opportunity, so I took it and ran!
Their Facebook Page states "City of Opportunity, where the sky is blue and the grass is green.  Look in any directions and see the great Rocky Mountains."  And its true, as the town is nestled in the mountains.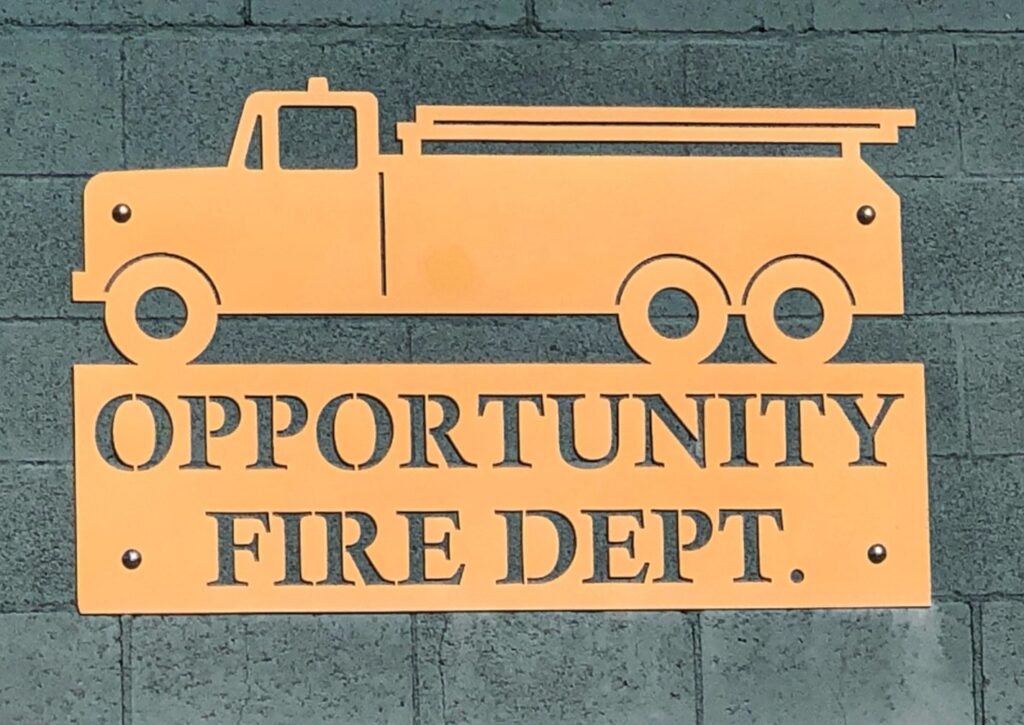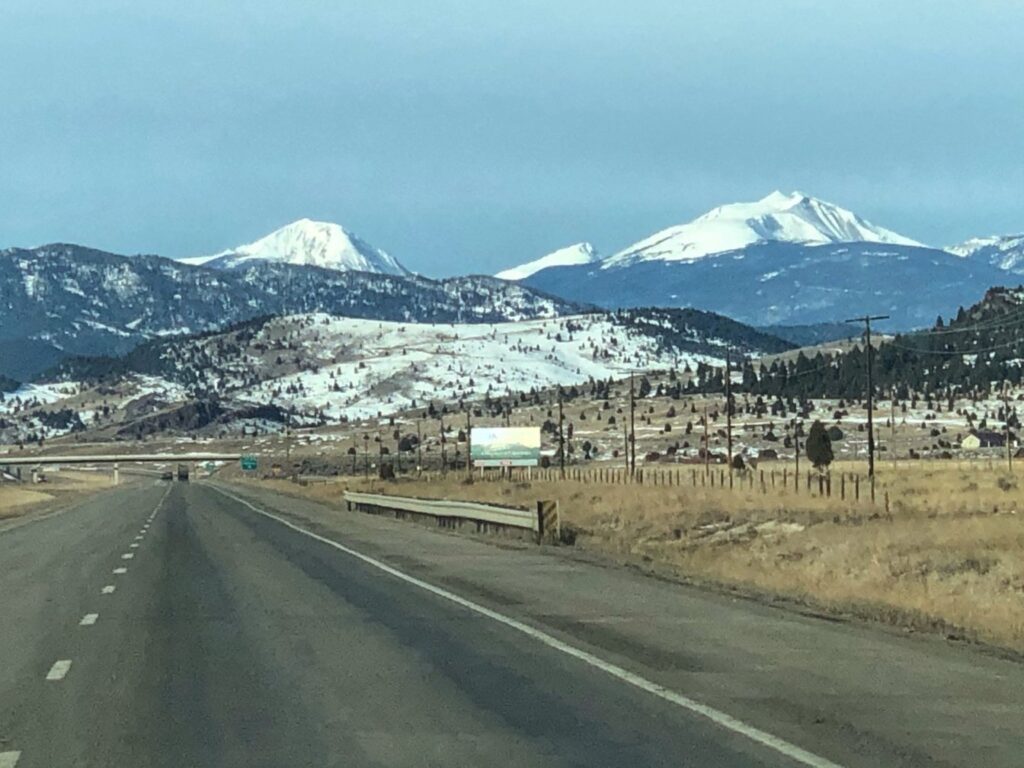 OLYMPIA, WASHINGTON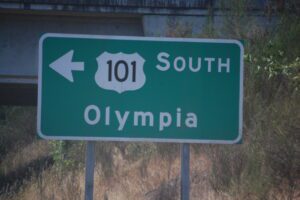 I'm gonna jump to a bigger city now.  Olympia is the capital city of Washington and has the quirky and fun feel of places like Portland, Oregon and Austin, Texas.  I got to meet some friends there and eat a nice breakfast in a building that used to have some unique activities. It had a billiard room, dance hall girls, burlesque shows, among other things. And the food is still good! The Spar was opened in 1935 and promised to have "the finest eating and recreation parlor around.    I found some amazing murals around the town as well.  I loved my visit to Olympia!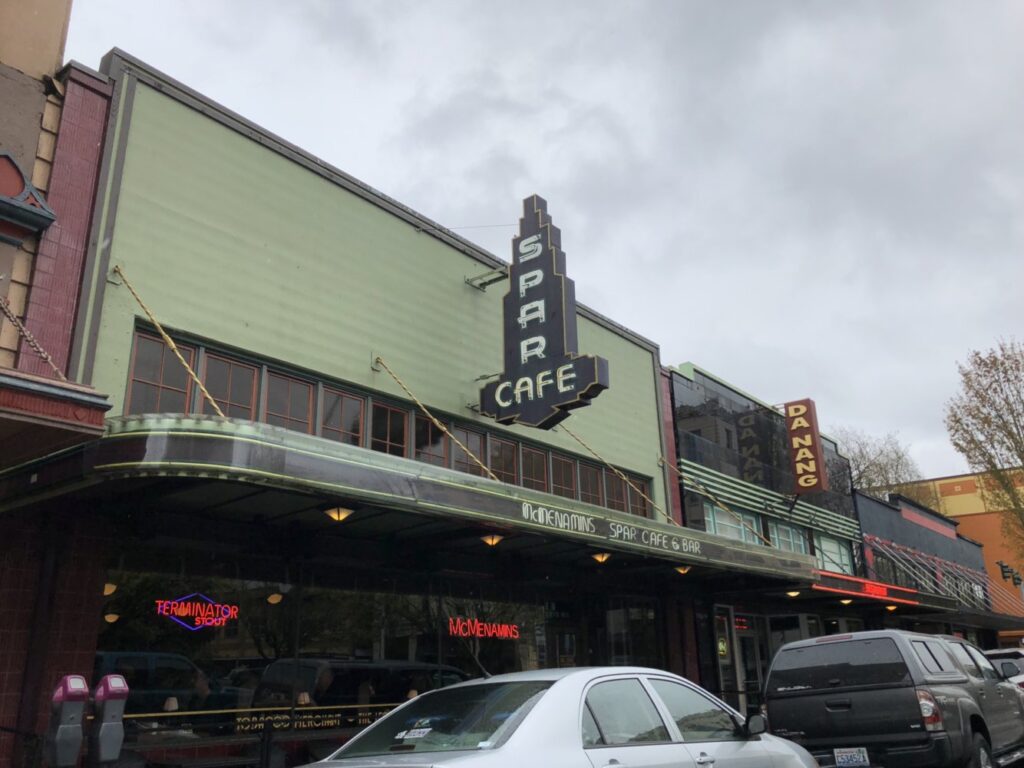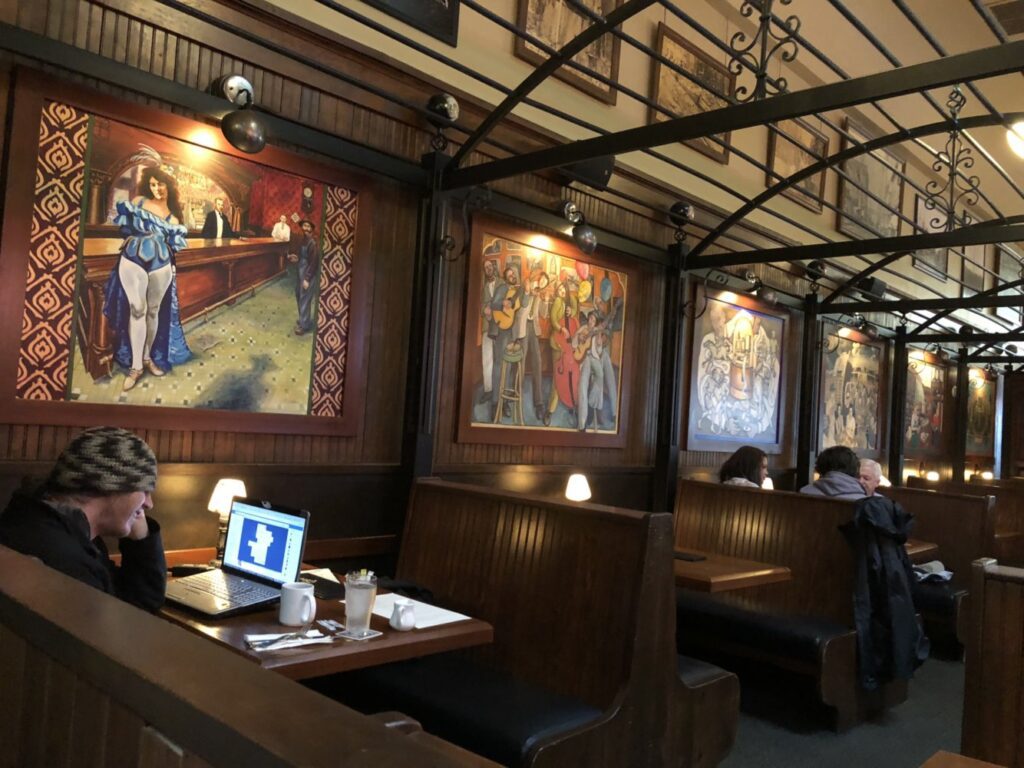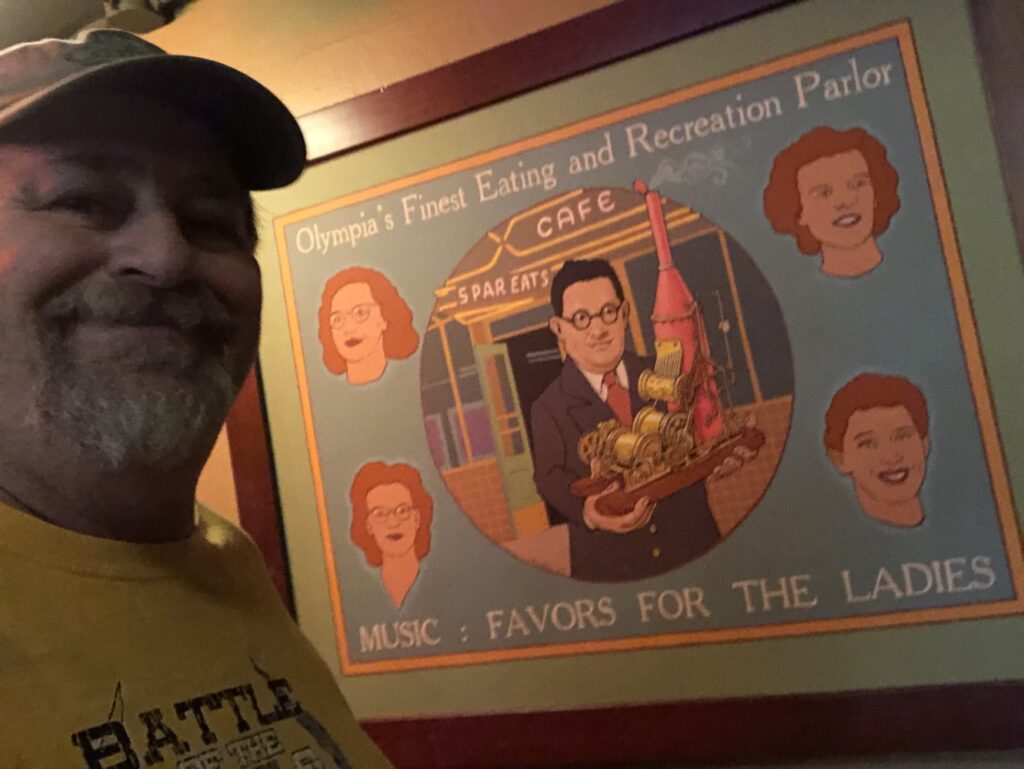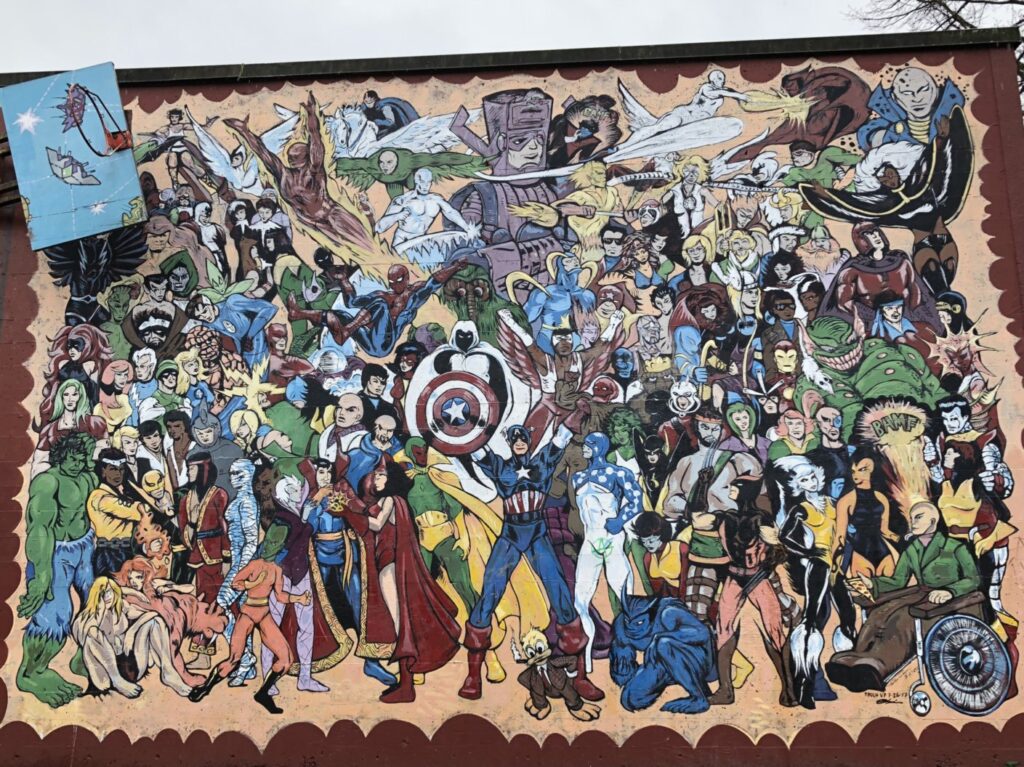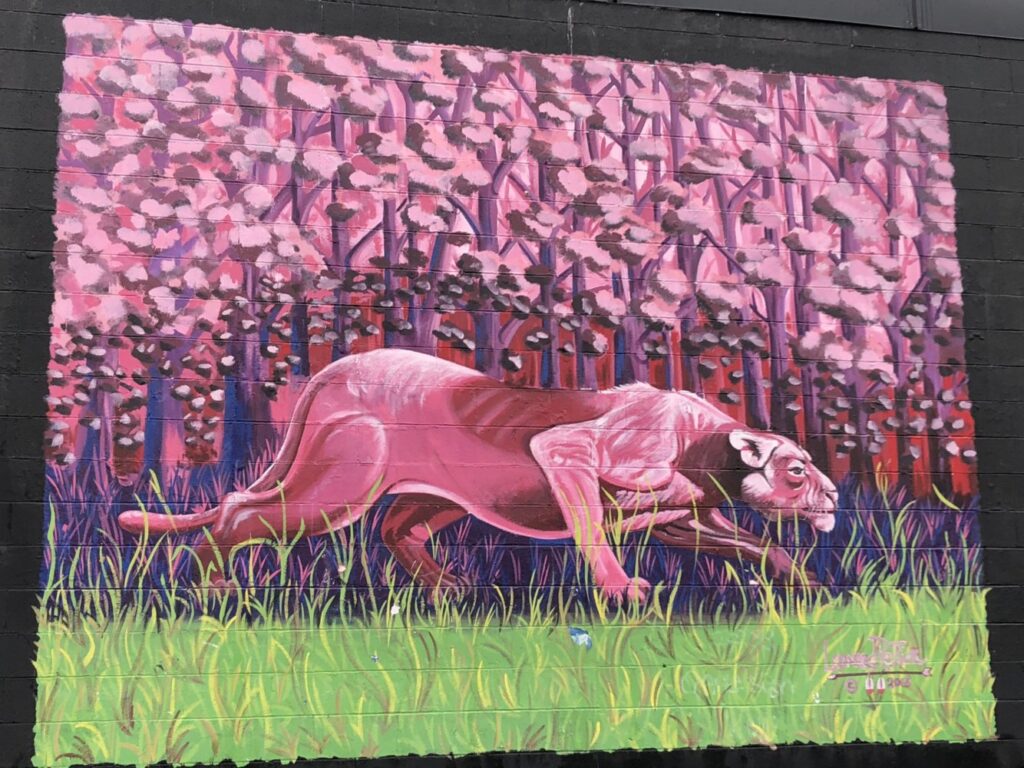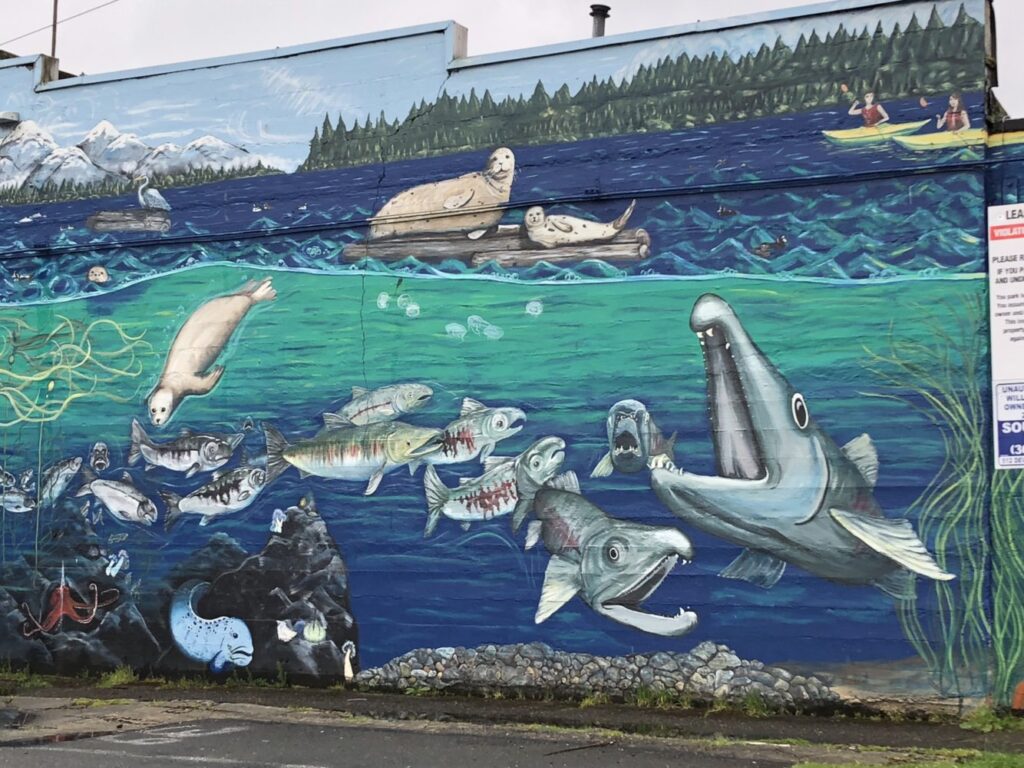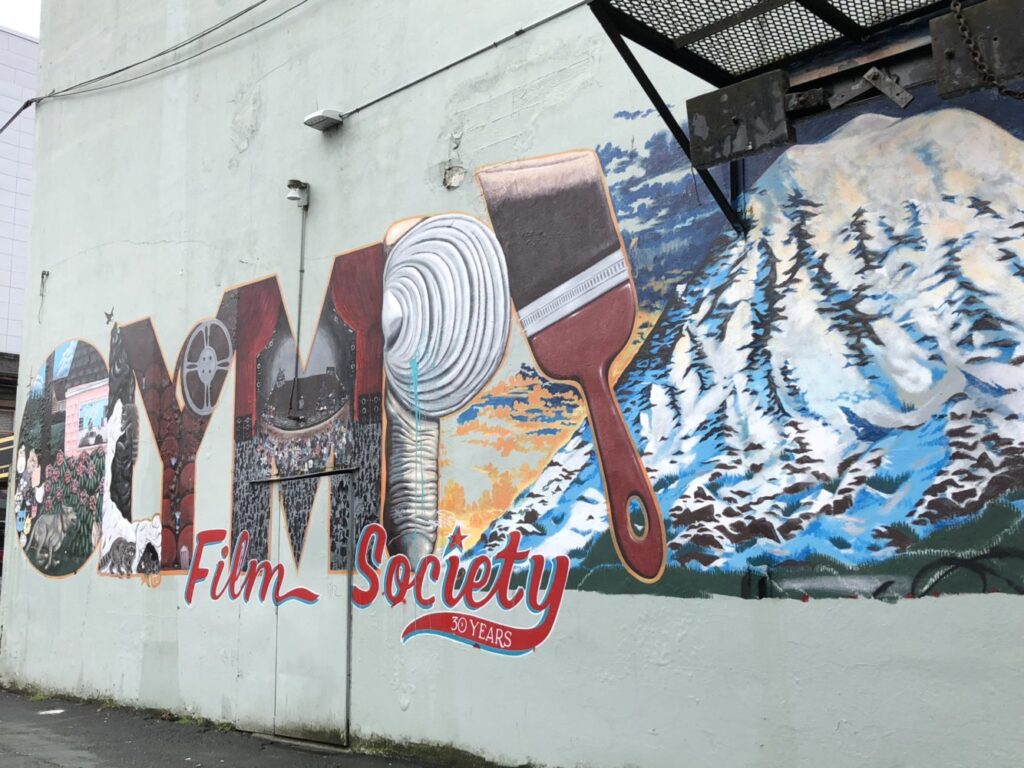 ONLY, TENNESSEE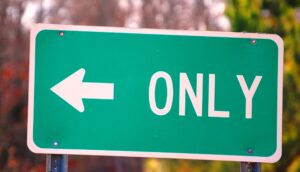 There is only one Only in the United States and it is located in Tennessee near Interstate 40 and Tennessee Highway 50.  There is not much on the history of this small community.  It does have a Post Office and, even better, has the Only Baptist Church.  I guess all of the others aren't really Baptist Churches?
I did not see the Post Office when I drove through.  Not sure if it is still around.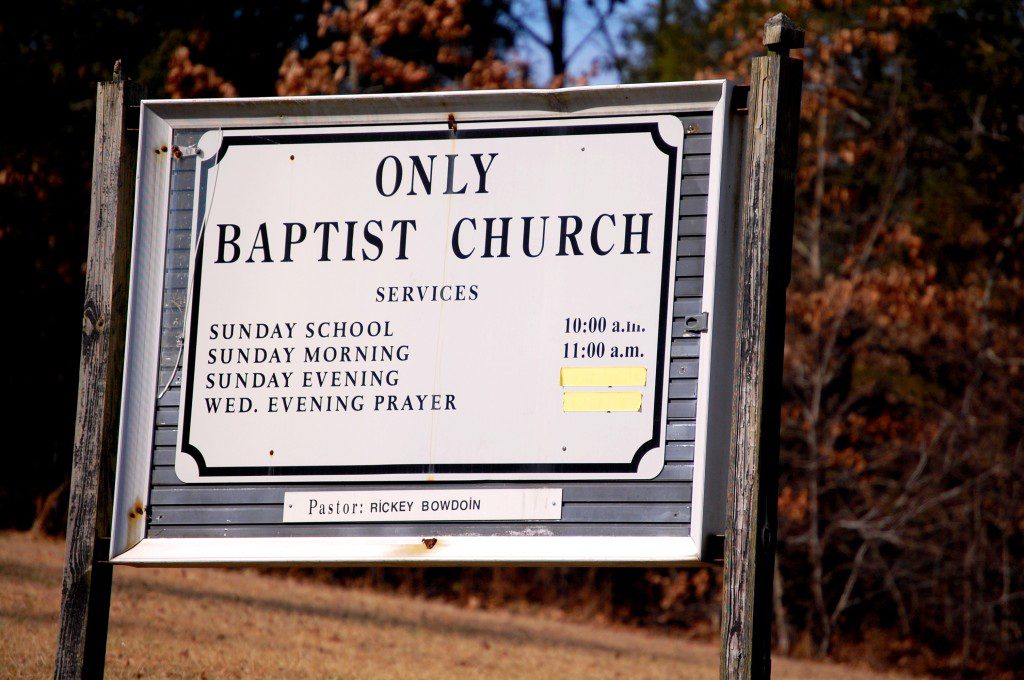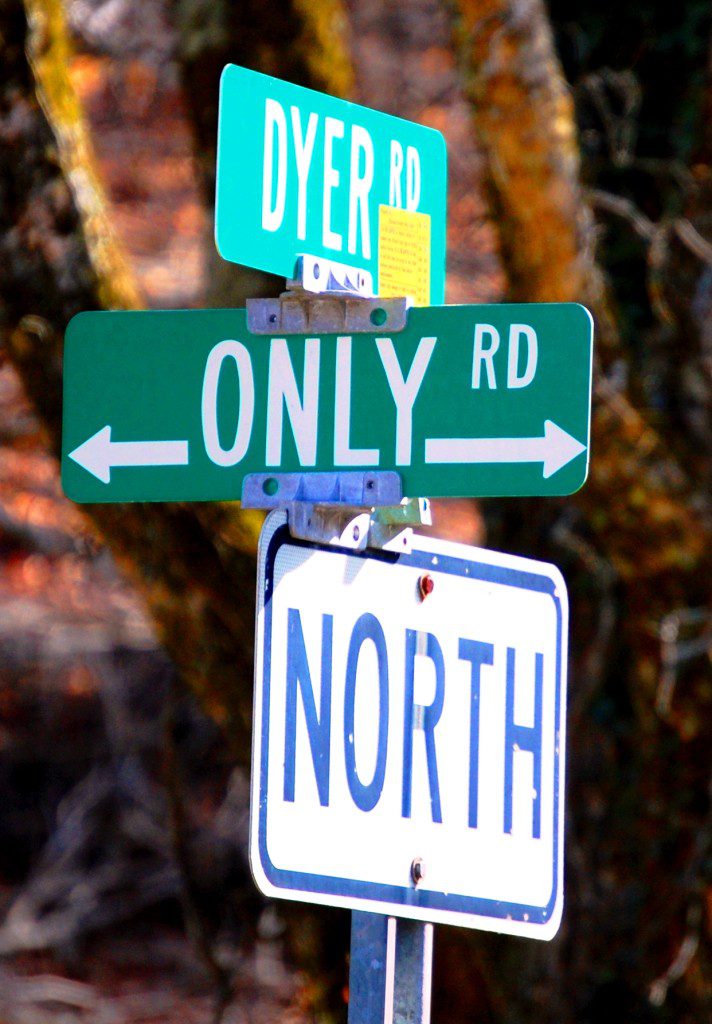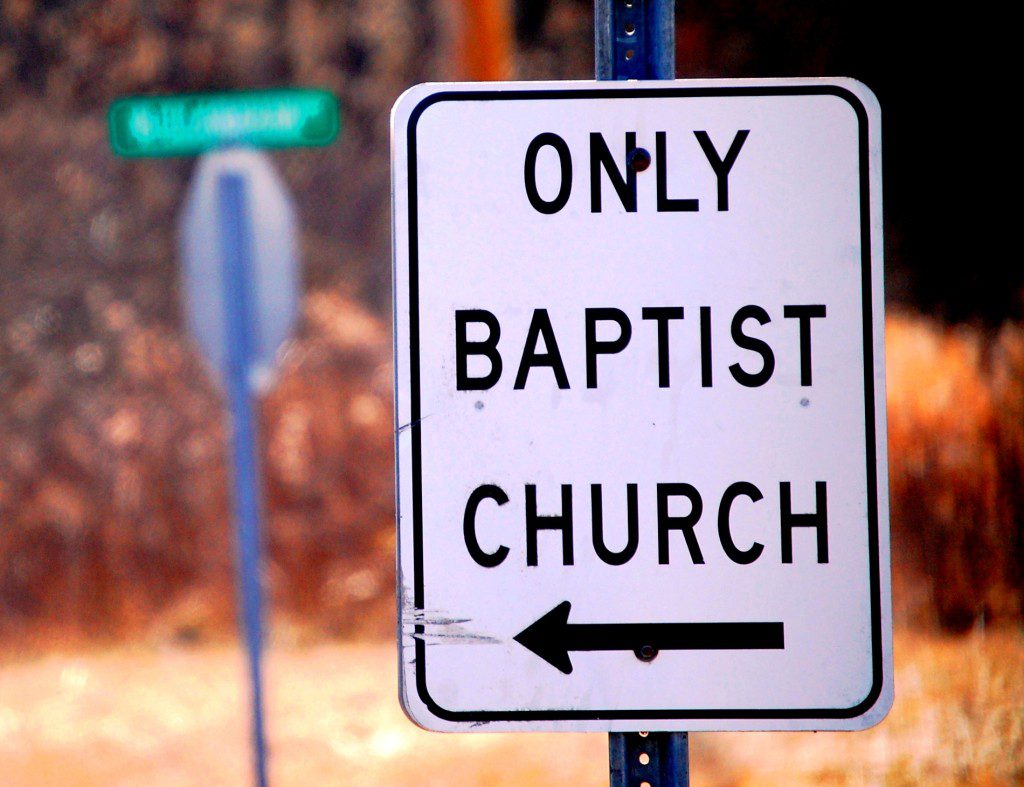 OKAY, OKLAHOMA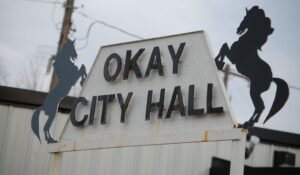 Most Americans know that Oklahoma is called the "OK State."  What most DON'T know is that there is also a town in Oklahoma called Okay.  This quaint little town is just north of US 62 near Muskogee. (Yes, the same US 62 that passes through Oddville, KY!!)  The town has about 600 Okay souls that enjoy their Okay town, their Okay Churches and their Okay Schools.  Everything in town is Okay!!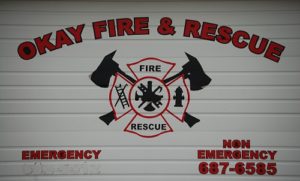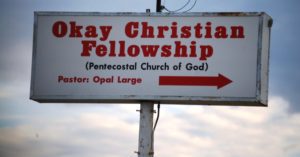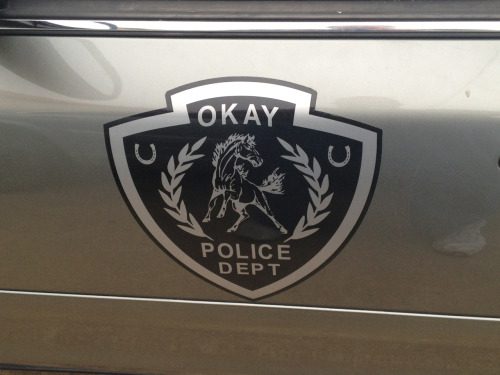 OCEAN CITY, MARYLAND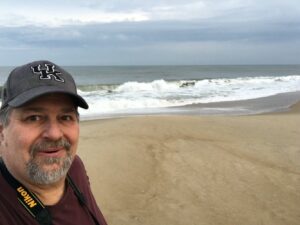 I was very fortunate to spend one Christmas on the Atlantic Coast in Ocean City, Maryland.  A really cool touristy town. Funky shops, quirky golf places, good food at places with funny names.  And lovely sunrises.  My Christmas morning was made when I got a lovely sunrise with a dolphin swimming by!
We spent five days here and it was a very memorable experience.  They have a great Christmas/Holiday light show in town during the holidays.  Well worth the visit.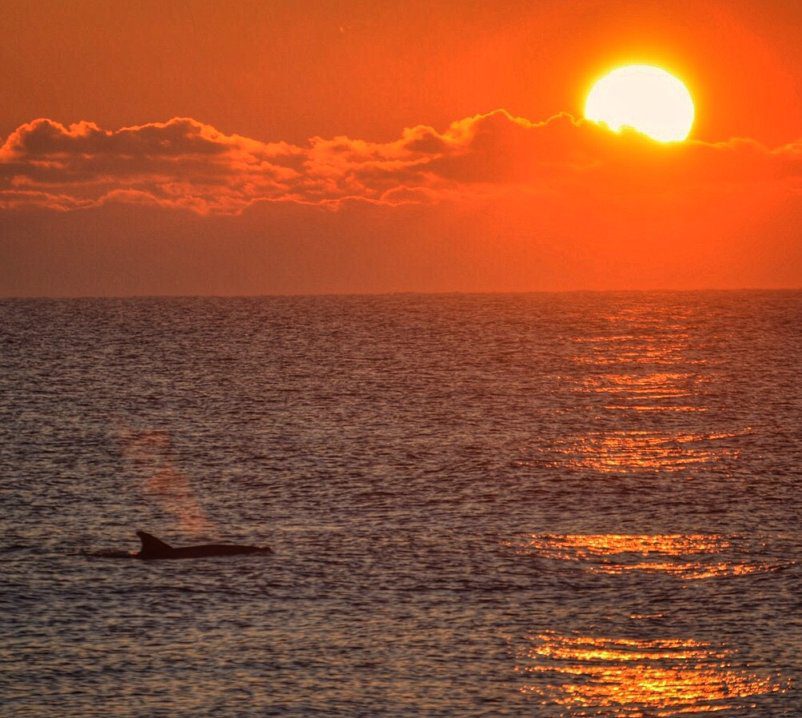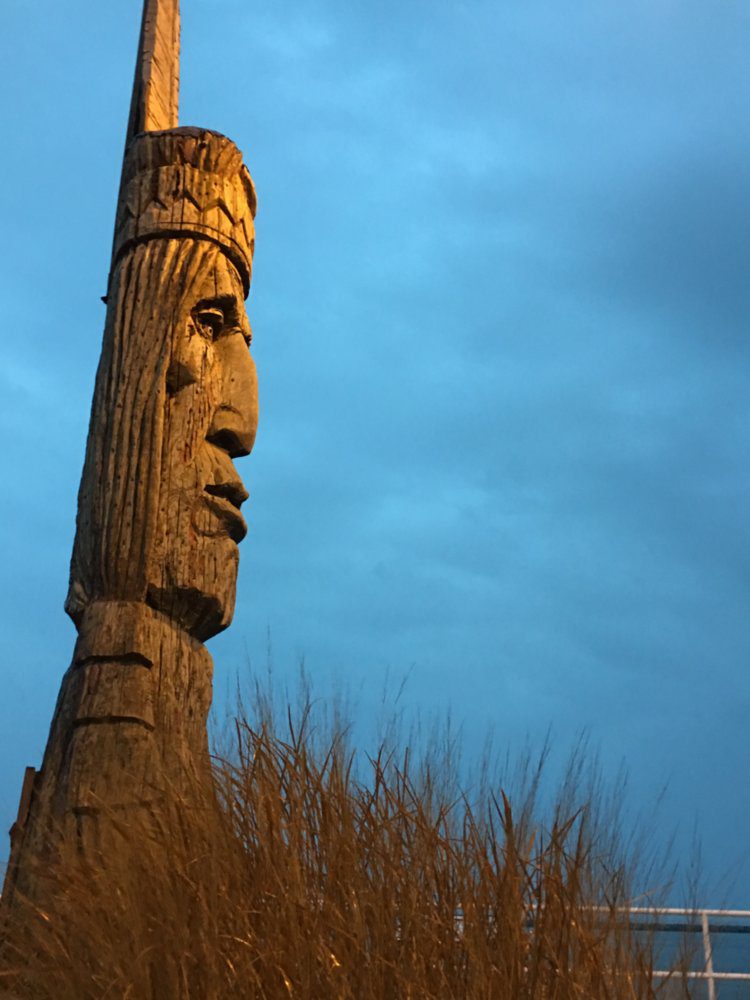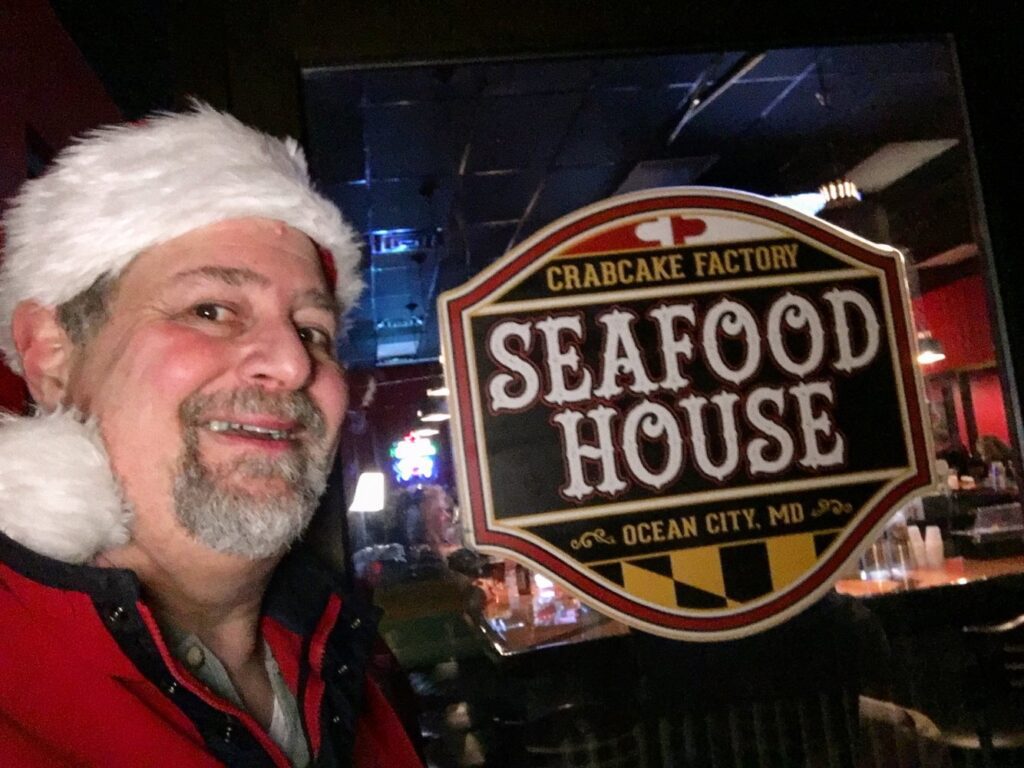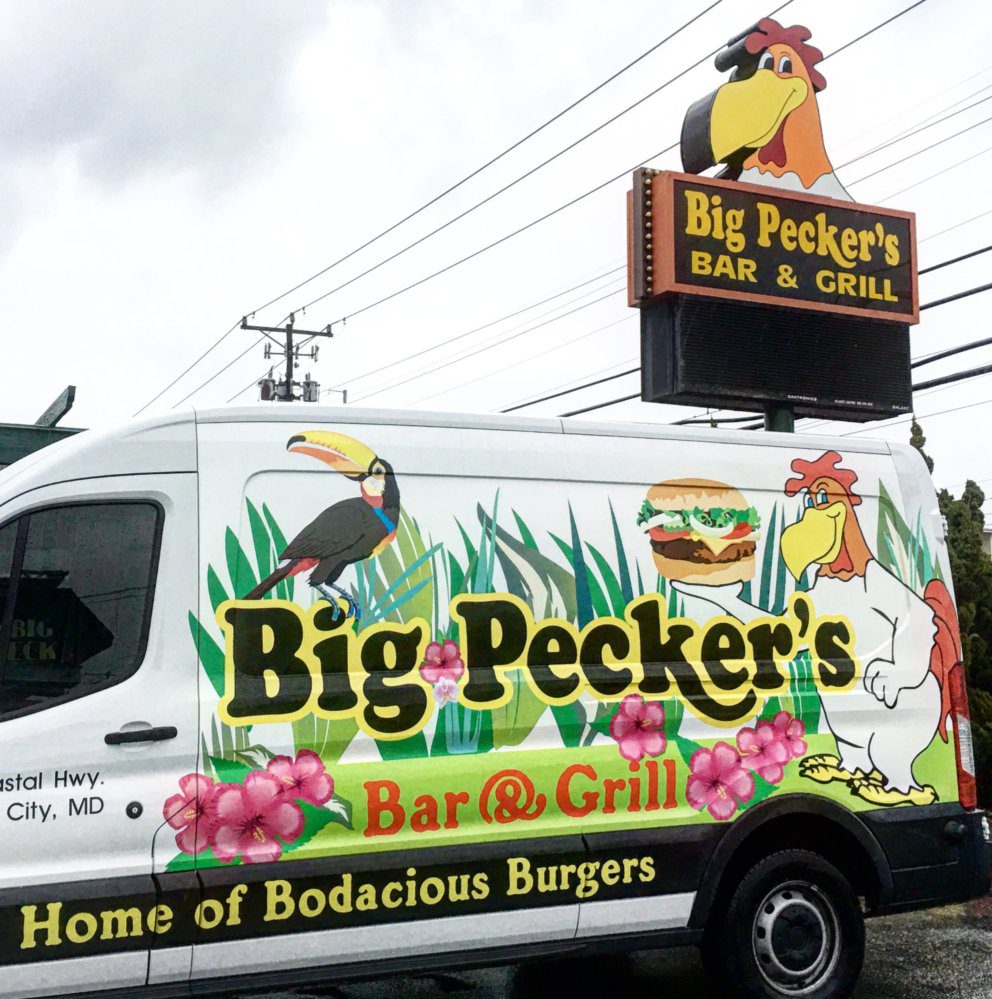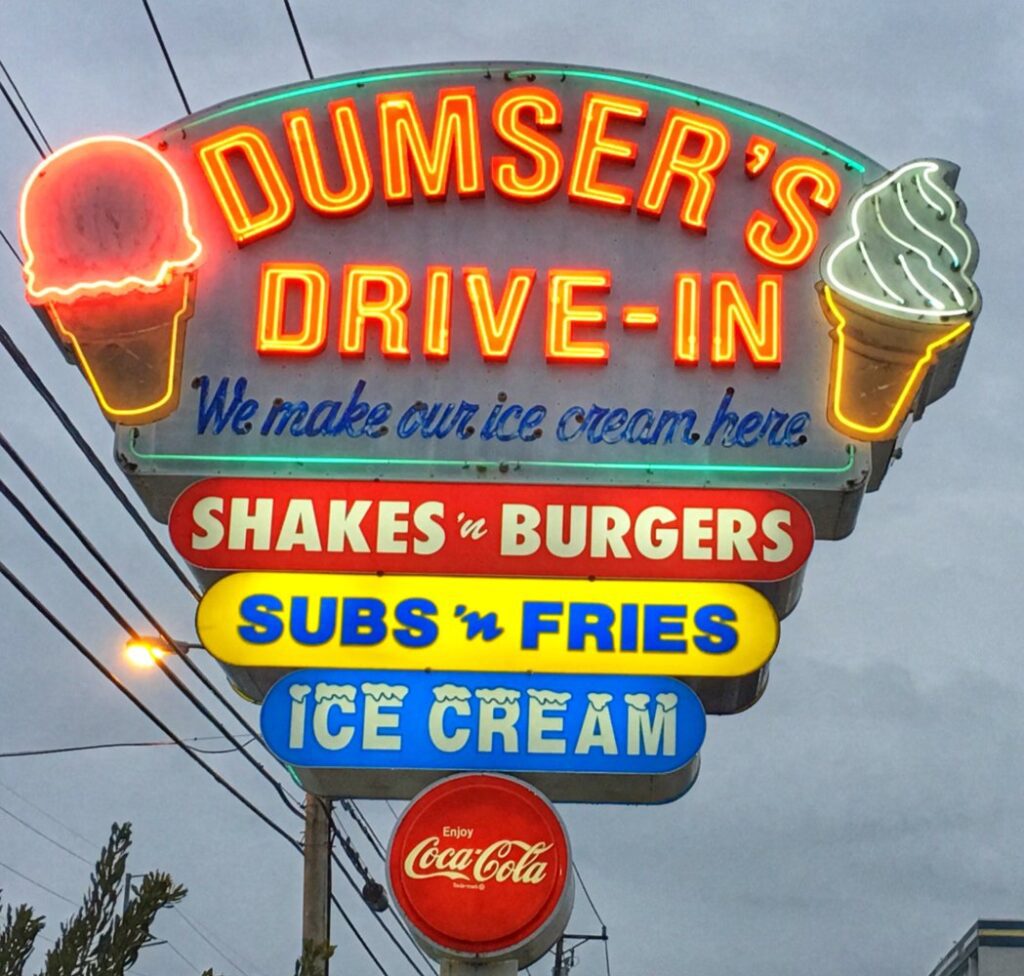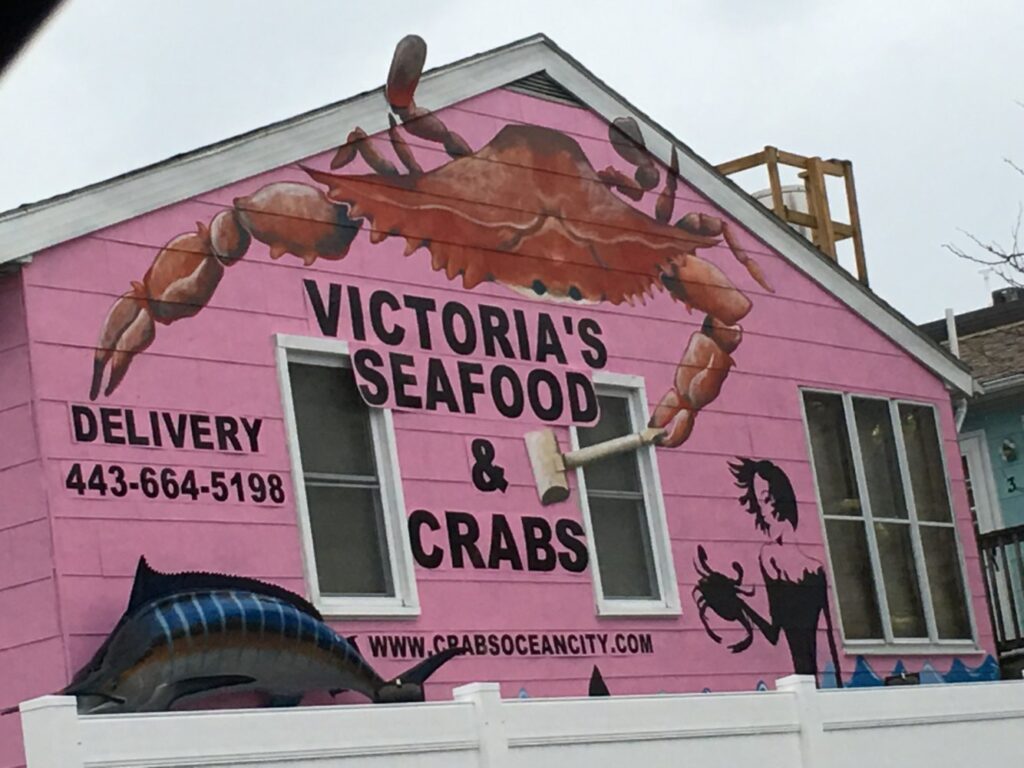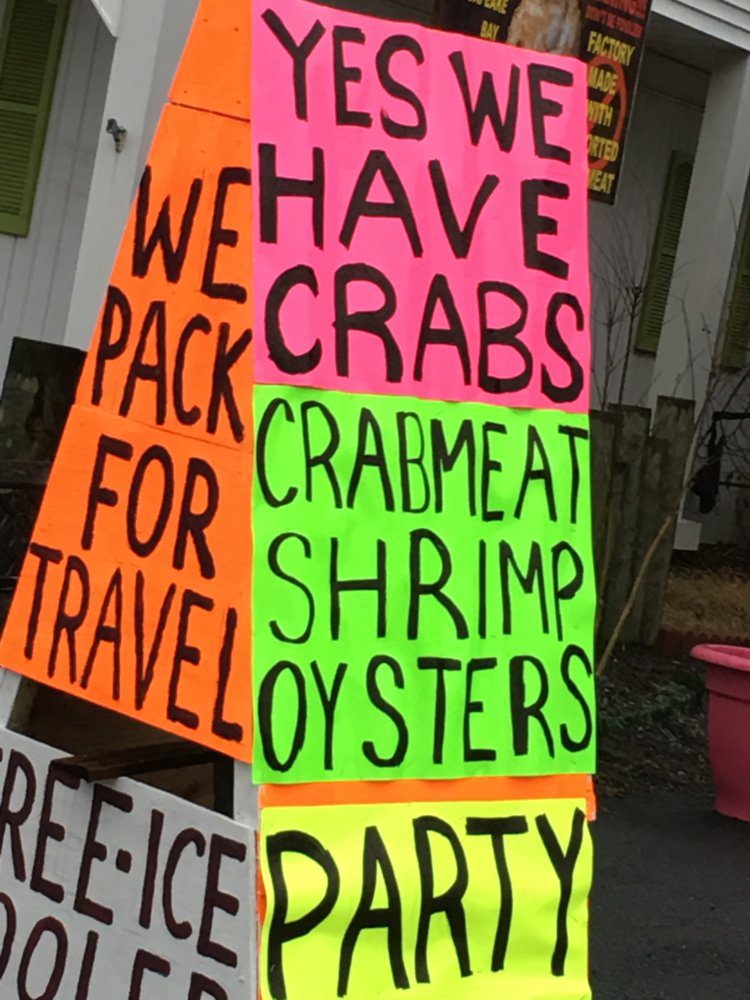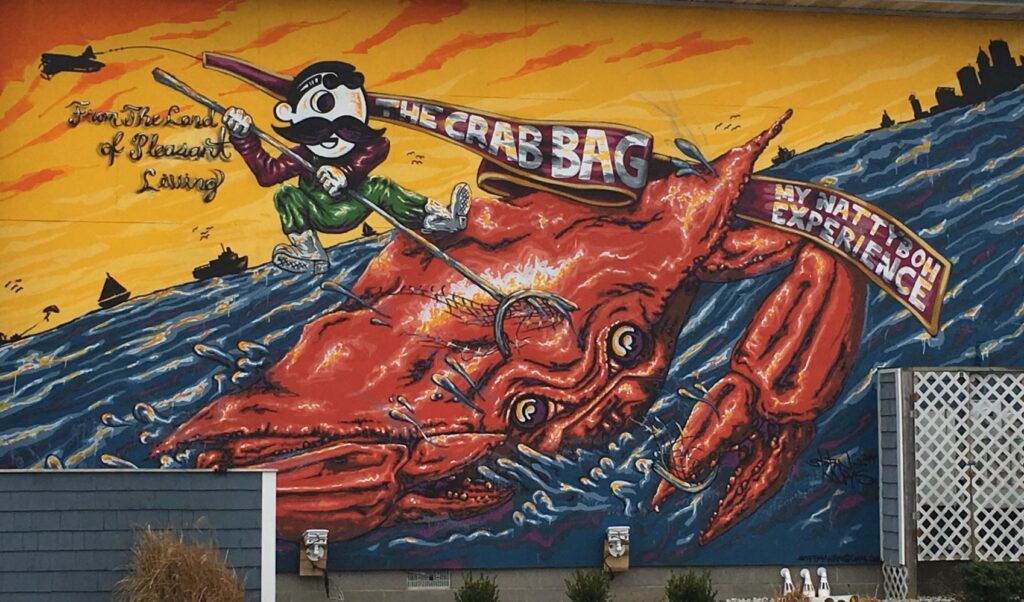 And now a few quick shots of other O towns
Old Orchard Beach, Maine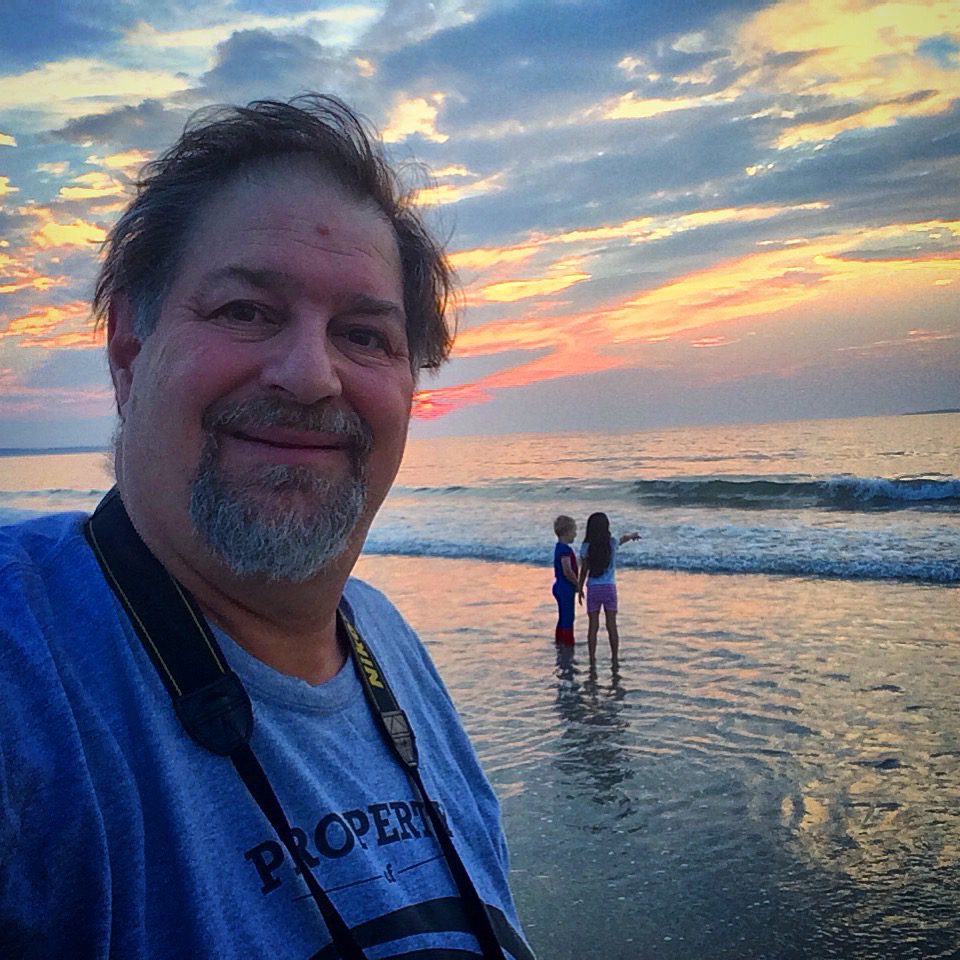 Oatmeal, Texas
Yes, there is a place named Oatmeal near Bertram, Texas. They have the "Most Oat-Rageous Festival" in Texas.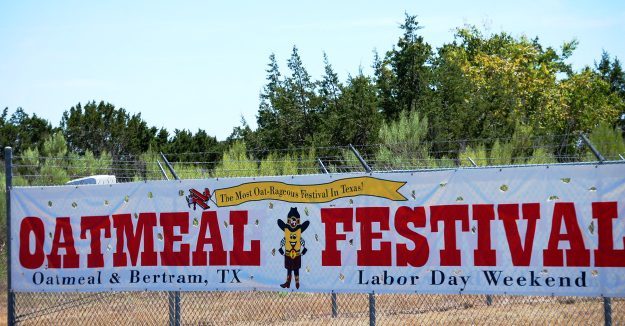 Okemah, Oklahoma
Birthplace of Woody Guthrie and home to the Hot and Cold Water Towers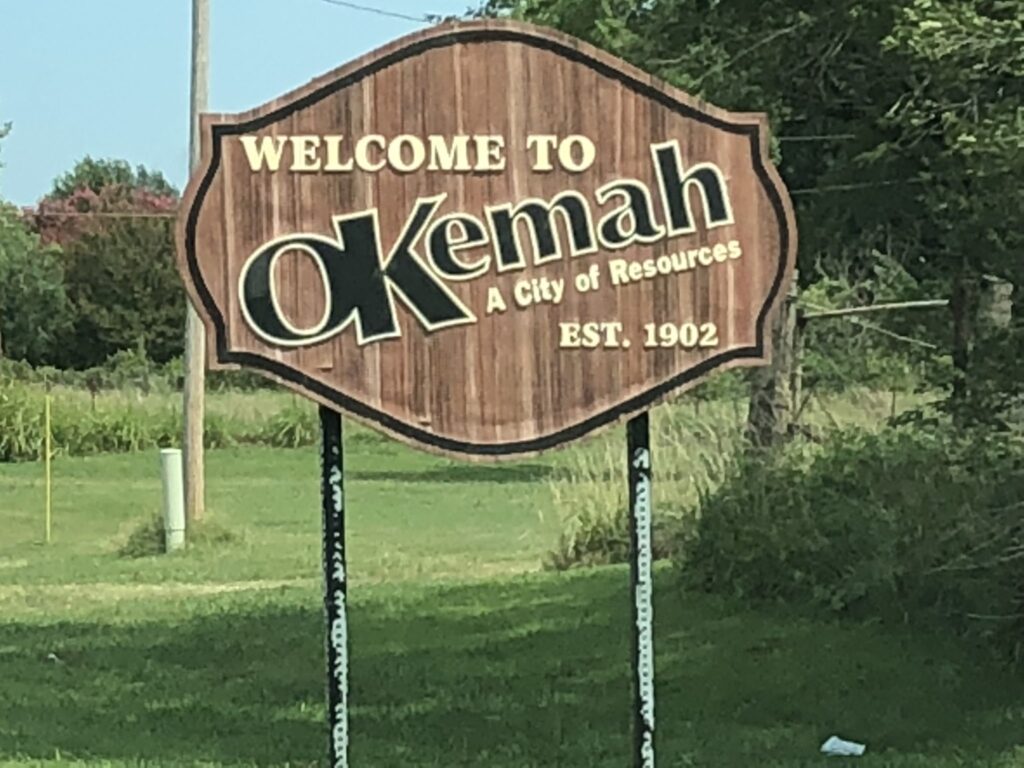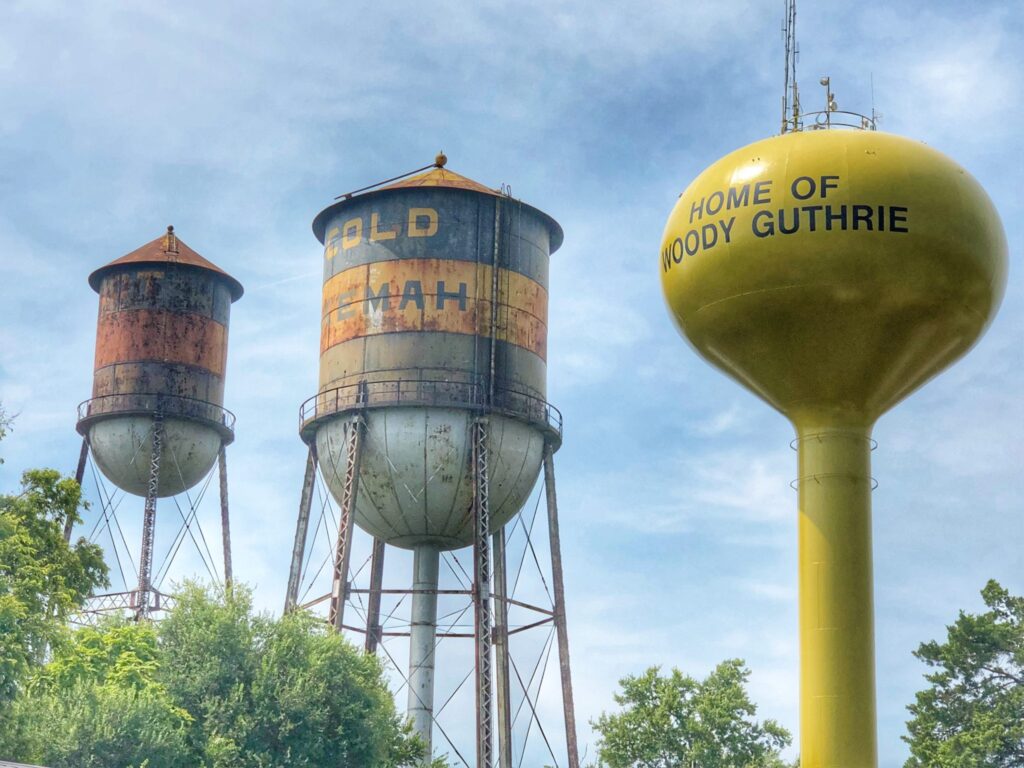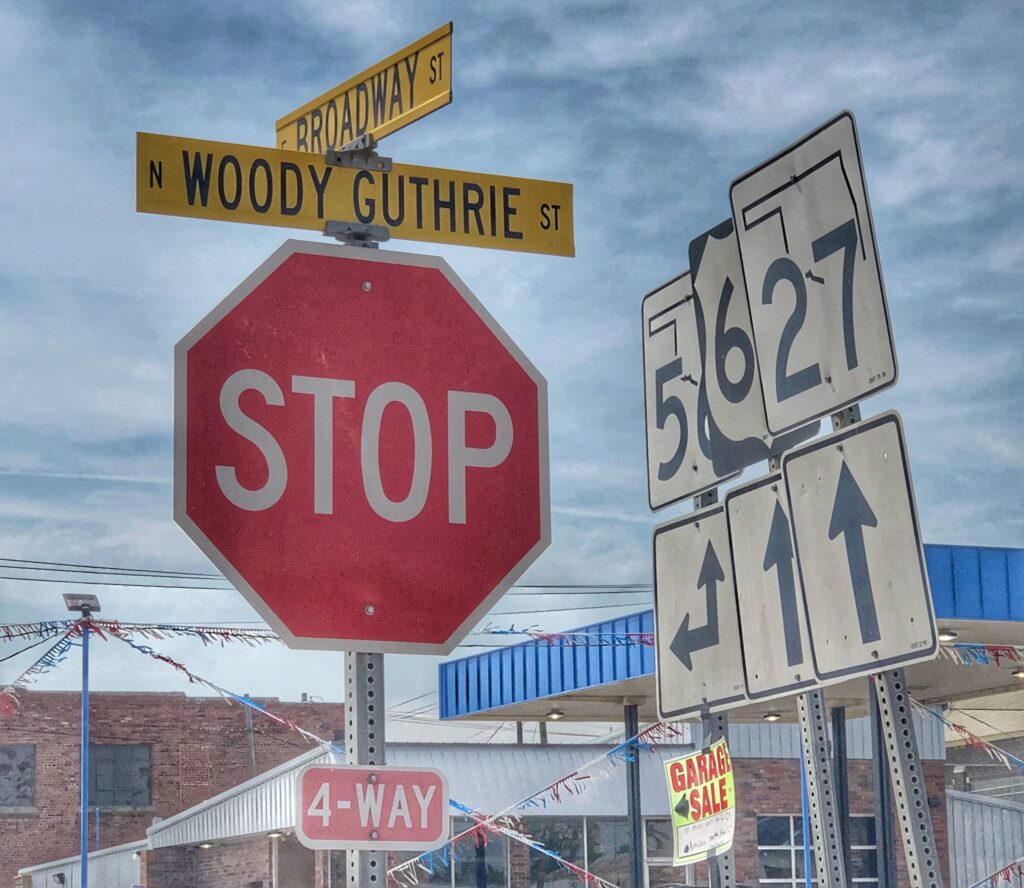 Old Potter, Arkansas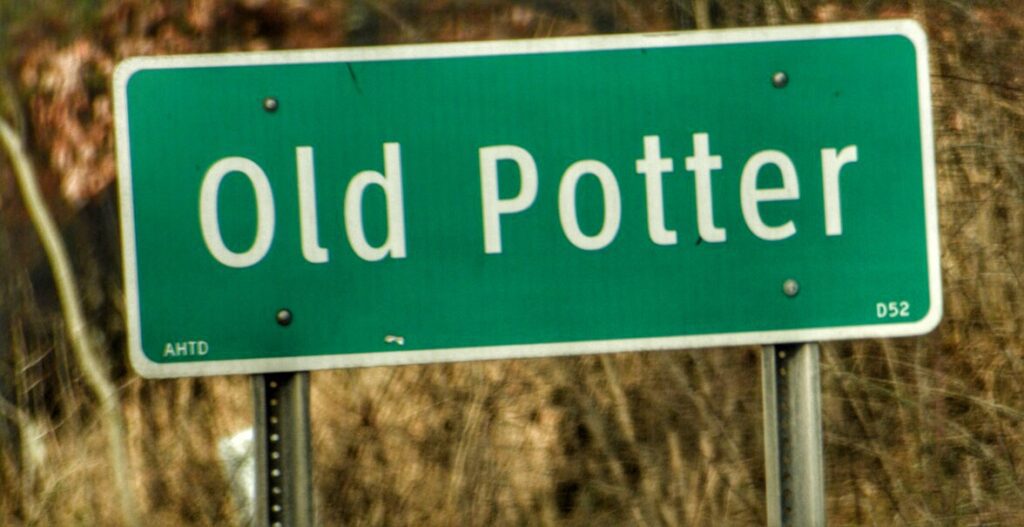 Oak Creek, Colorado
Not much there, but they  do have two amazing murals!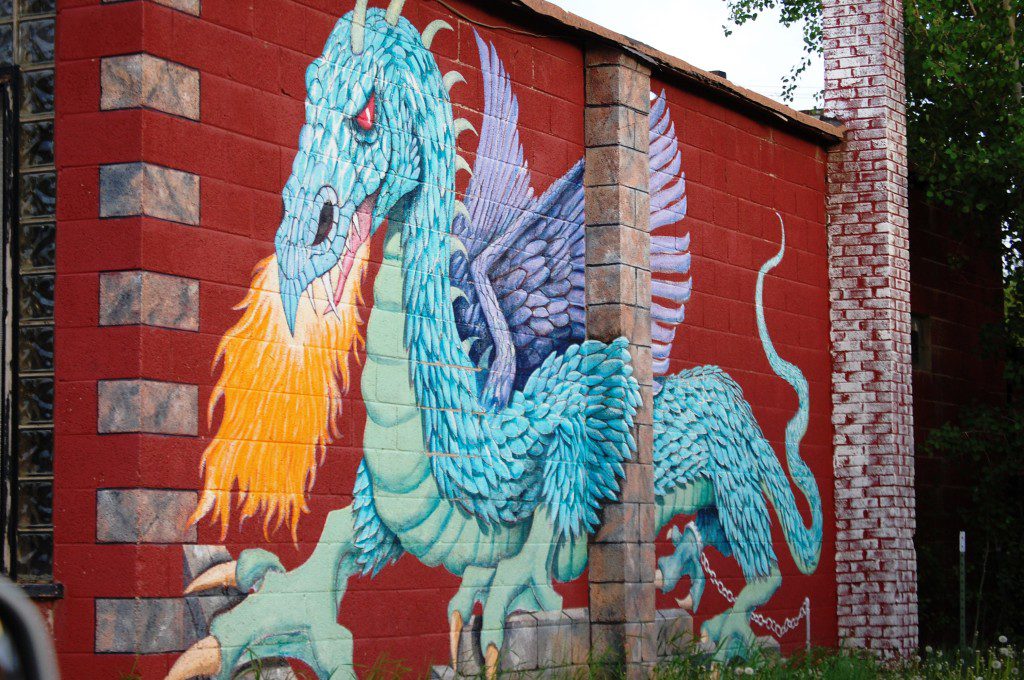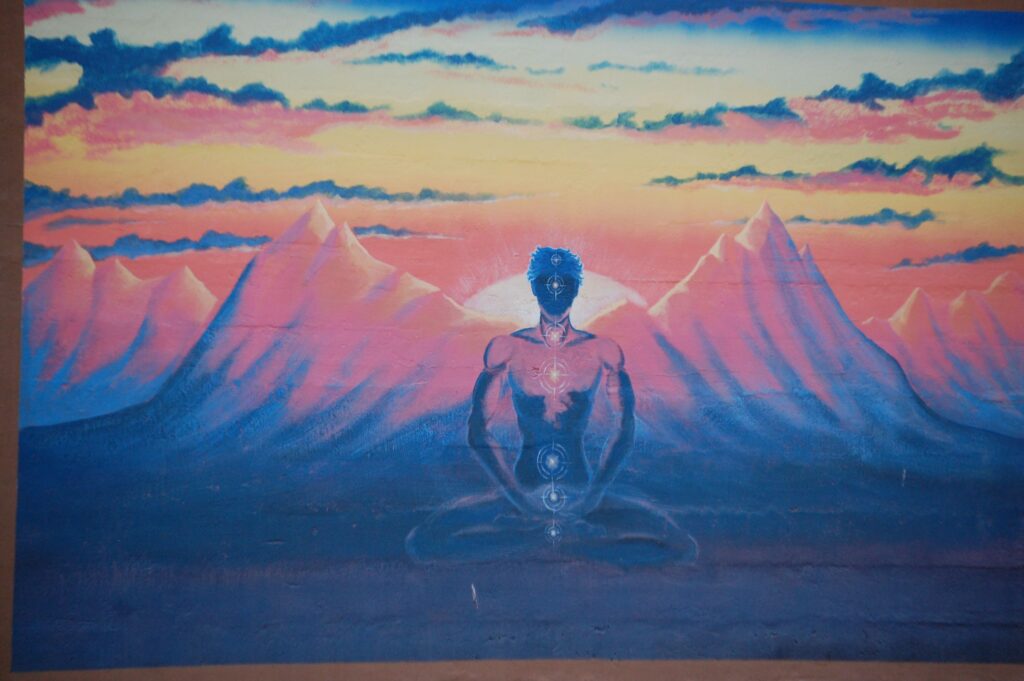 Oil City, Louisiana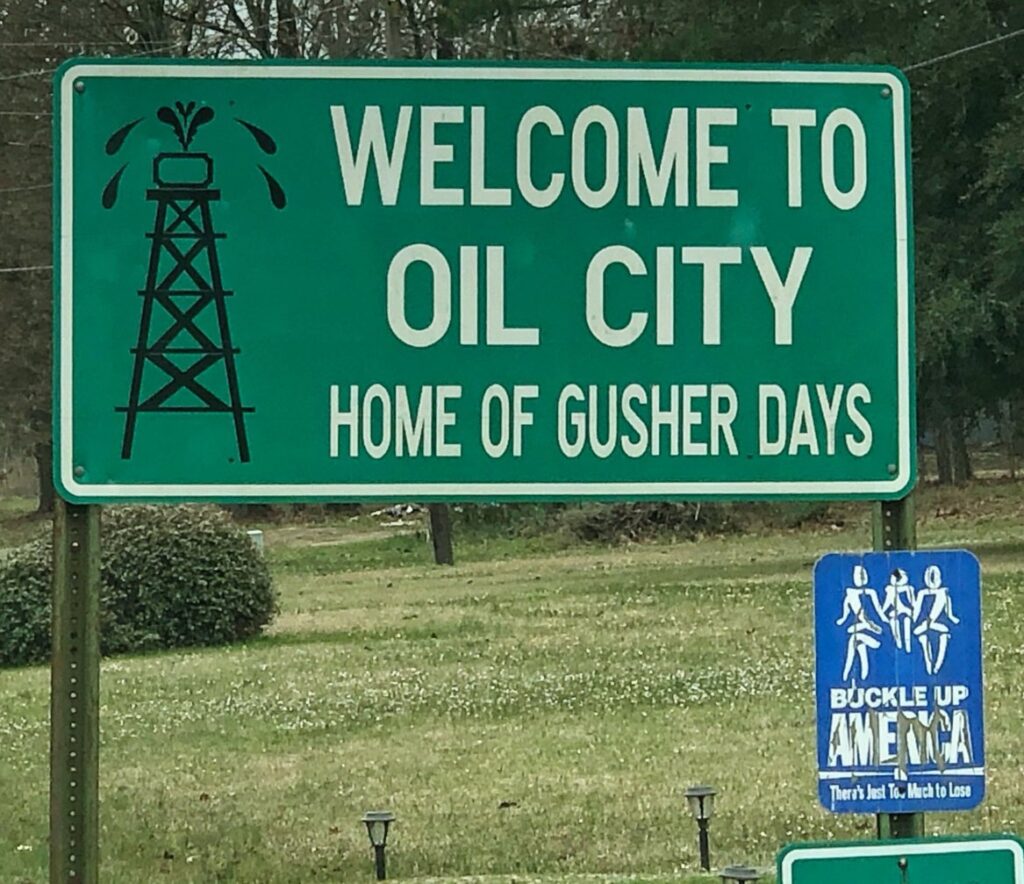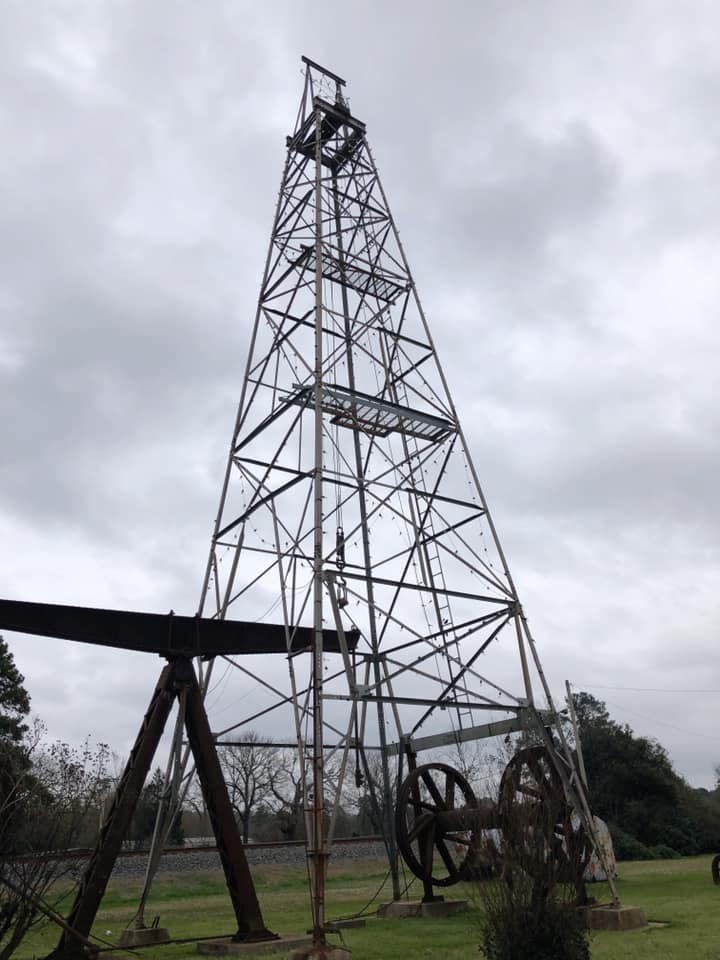 Oil Springs, Ontario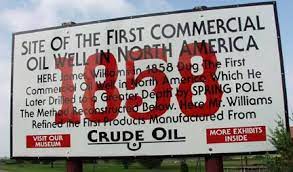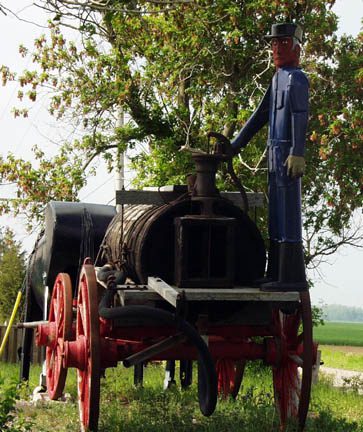 Oregonia, Ohio
Not much here, but the place sits on the Little Miami Scenic Bike Trail and is frequented by bikers and also by bikers of the motorized type. Called the Little River Bar & Grill.  A cool little spot.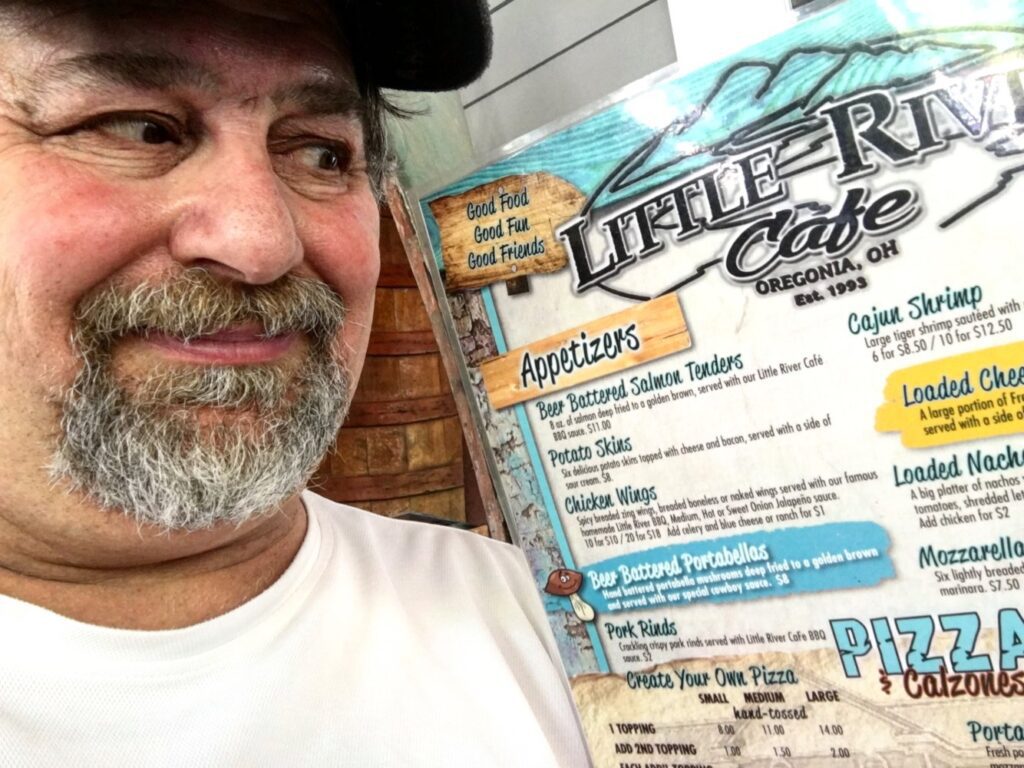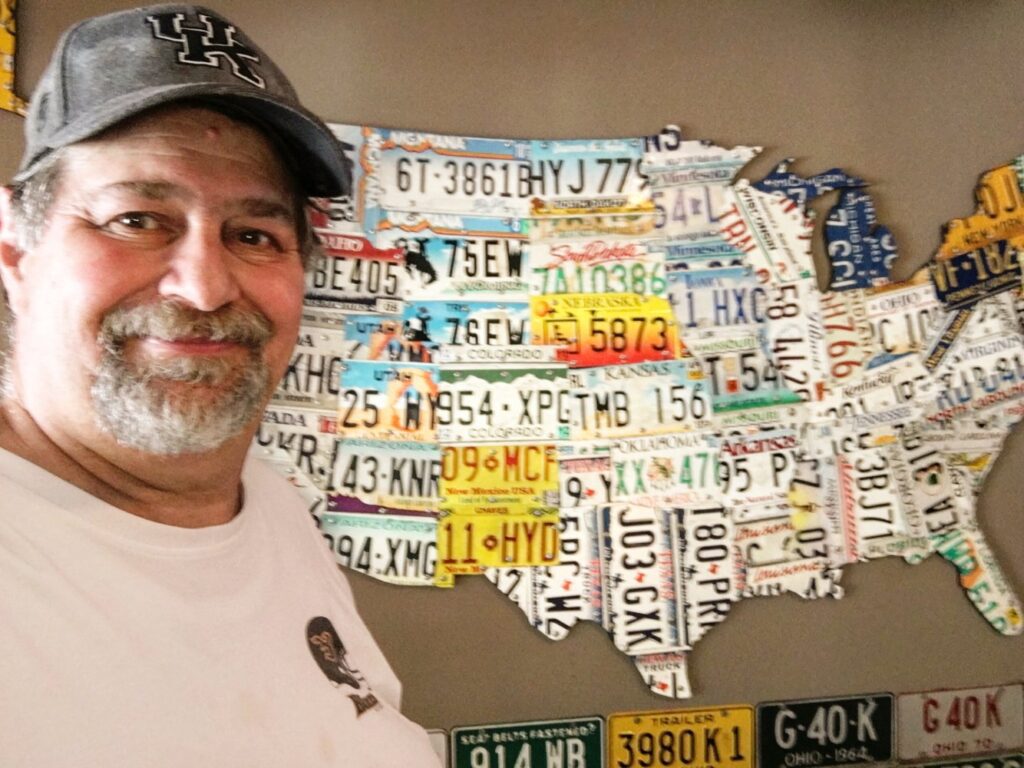 Orr, Minnesota
Home of the giant blue gill.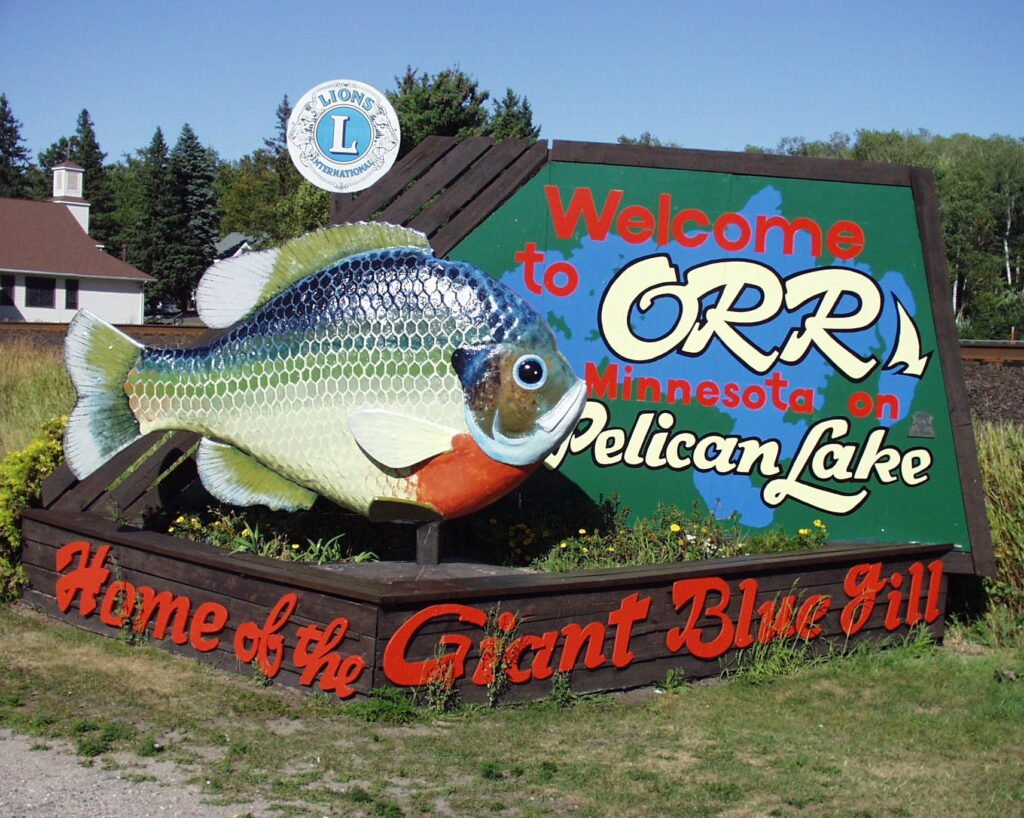 Otterville, Ontario
Last stop on this trip is up in Canada for a view of the nice waterfalls of Otter Creek in Otterville, a former small train stop on the Grand Trunk Railroad (Yes, THAT band took their name from the railroad – you know, Grand Funk Railroad)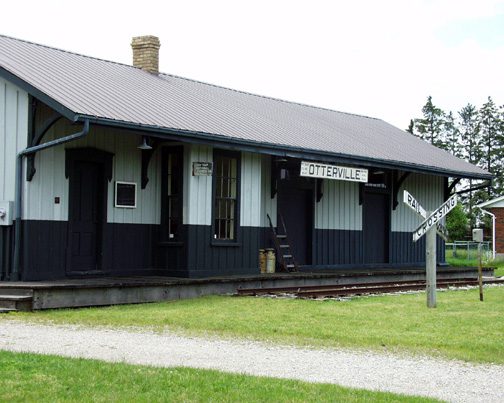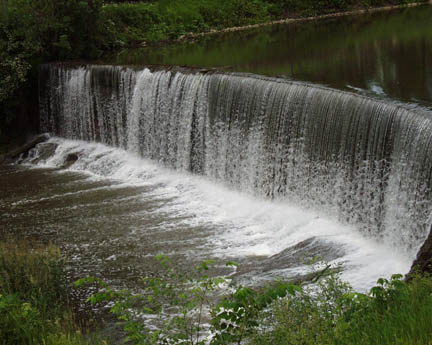 Well, another trip is done.  Hope you enjoyed the read and also enjoyed the ride!
If you like what you see, you can check out my books which cover so much more!
LESS BEATEN PATHS OF AMERICA TRAVEL SERIES

You can get my books online!  The series now has five books and I am working on books six and seven. Book Six will be all about murals from all over the country!! Watch for them later this year.