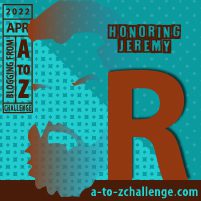 Folks, I know I am behind on my posts, but I promise I have not forgotten!!  I have been to Reminderville, so I cant forget.  I've been kicked in tow different Rugbys and have been scared into catching up by a monster in Rhinelander!
Actually, life has been pretty swamped, but I have so many places I want to introduce you to and the R towns really will add a chunk of fun to my sections of the A to Z Challenge!
ENJOY THE READ!  ENJOY THE RIDE!
RUGBY, NORTH DAKOTA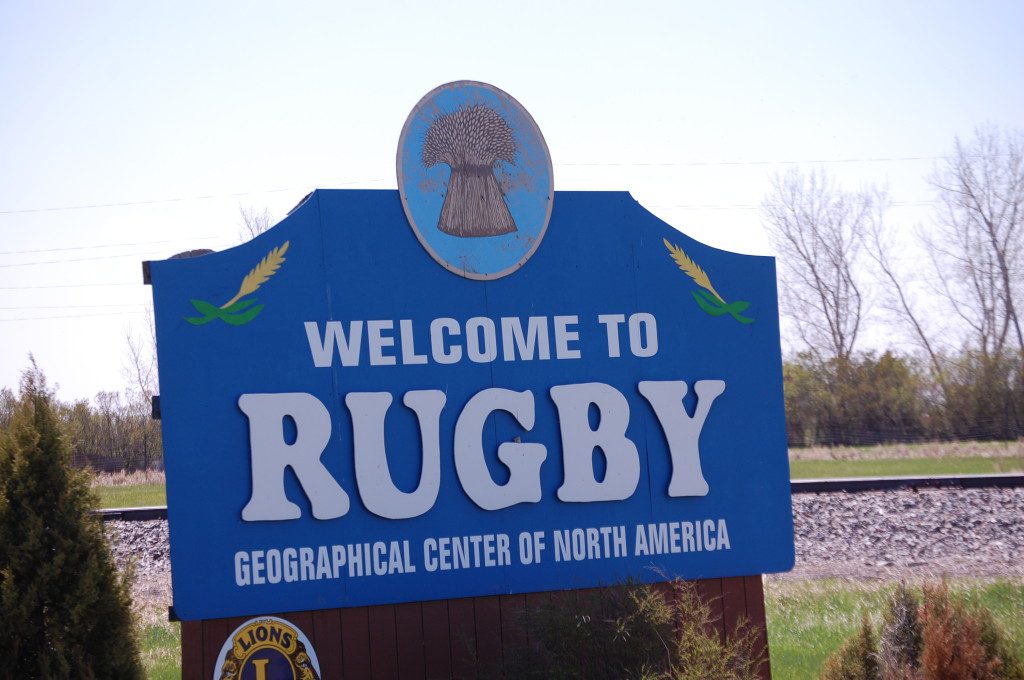 There are eight different towns in the United States named Rugby.  Though I have only been to two of them, I would argue that they are the two best places named Rugby in the United States.
Arguably, Rugby, North Dakota may be the most important of these towns as it represents an important geographic locator. According to the 1931 U.S. Geological Survey, the geographic center of the North American continent is located approximately 6 miles west of Balta, Pierce County, North Dakota. The approximate coordinates are given as latitude 48* 10′ North, 100* 10′ West. The field stone pillar was erected in 1932 on US Hwy 2 and ND Hwy 3. And so Rugby lays claim to being the Geographical Center of North America.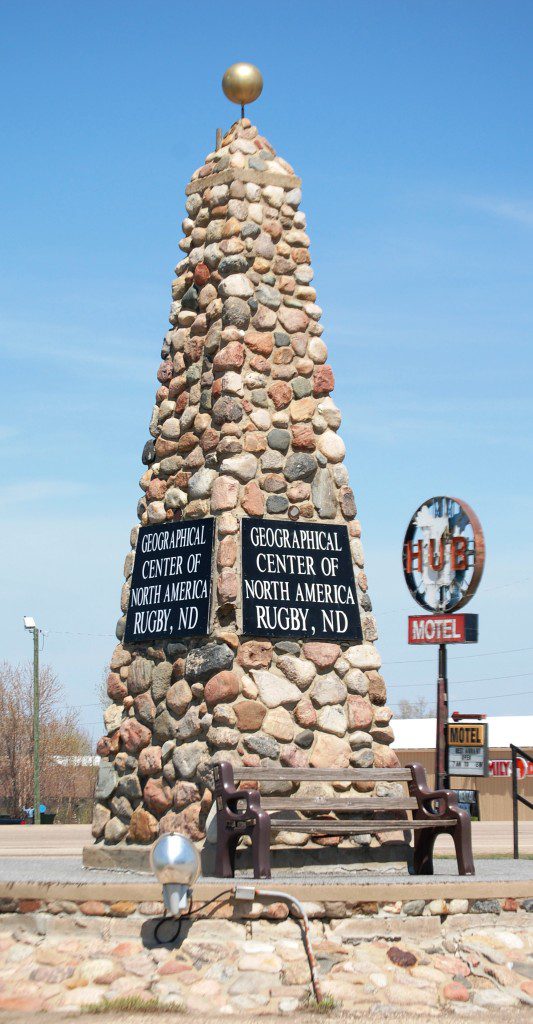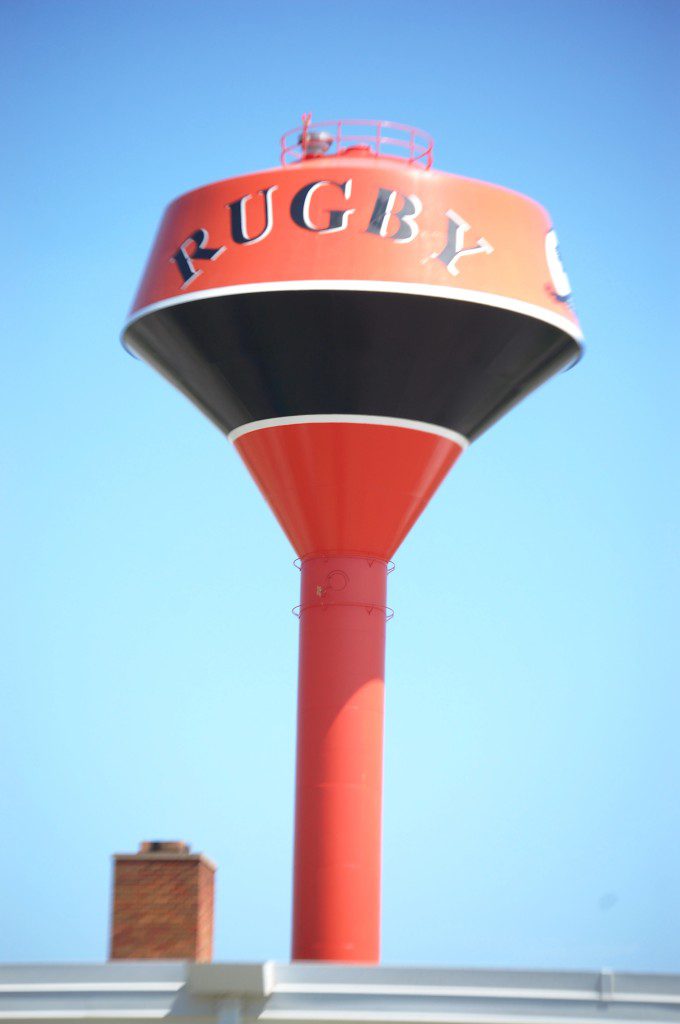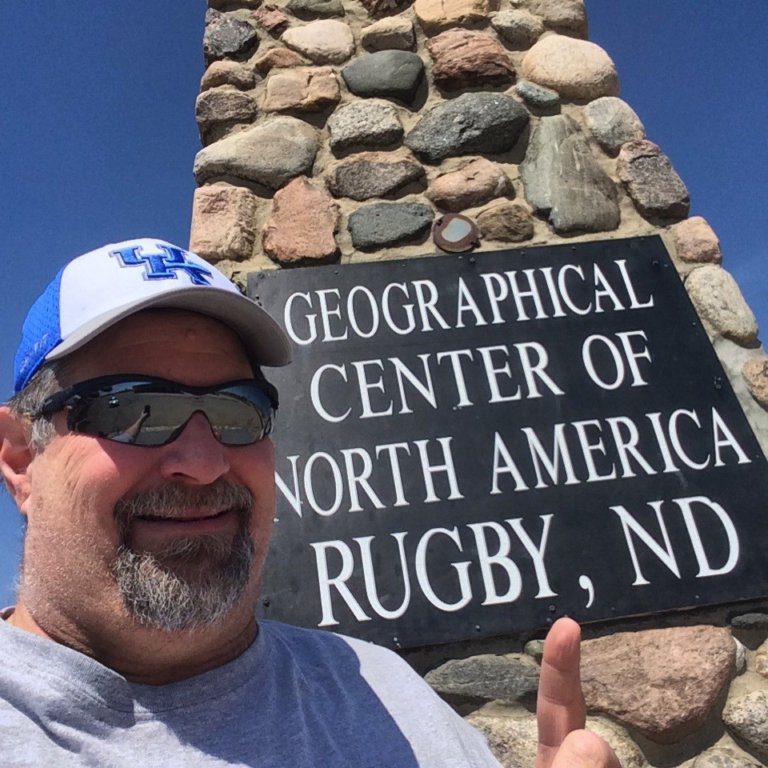 RUGBY, TENNESSEE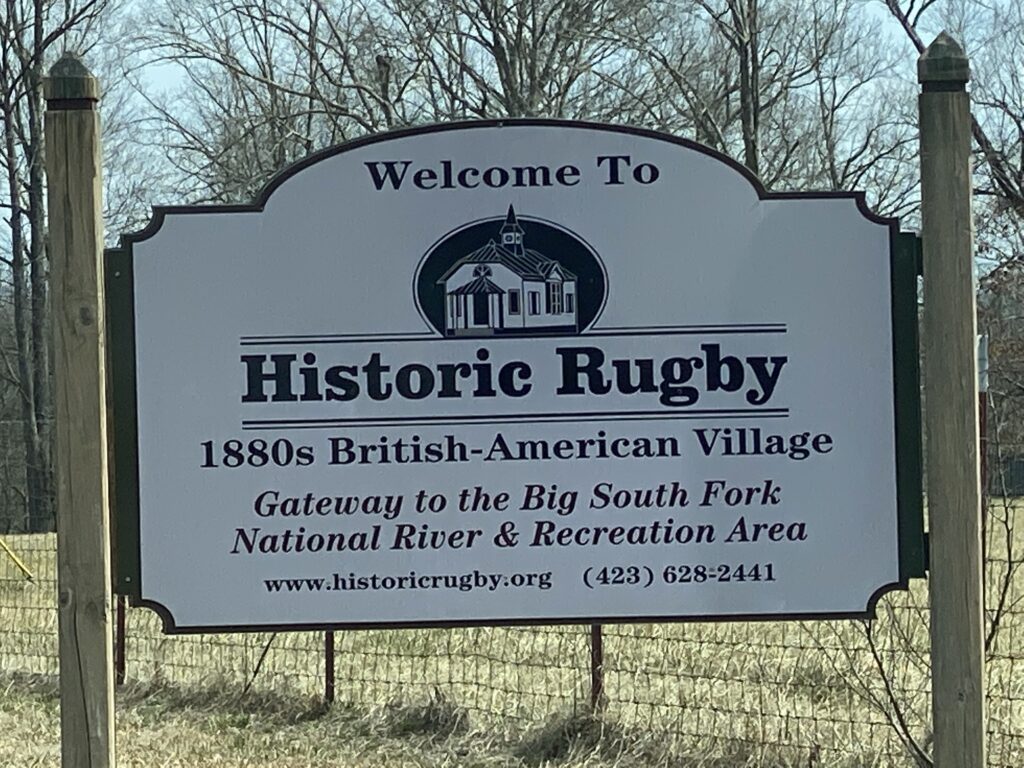 Though not as prolific as Rugby, North Dakota, Tennessee's version is located with the phenomenal Big South Fork National River and Recreation Area and is well worth a visit.  It was founded in 1880 by English author Thomas Hughes. Rugby, Tennessee has only a few houses in its location up on the top of the Cumberland Plateau.  Though much of the early population either died of disease or moved away, those that remained strived to keep the old buildings in repair, so many of the original buildings from the 1880s are still there.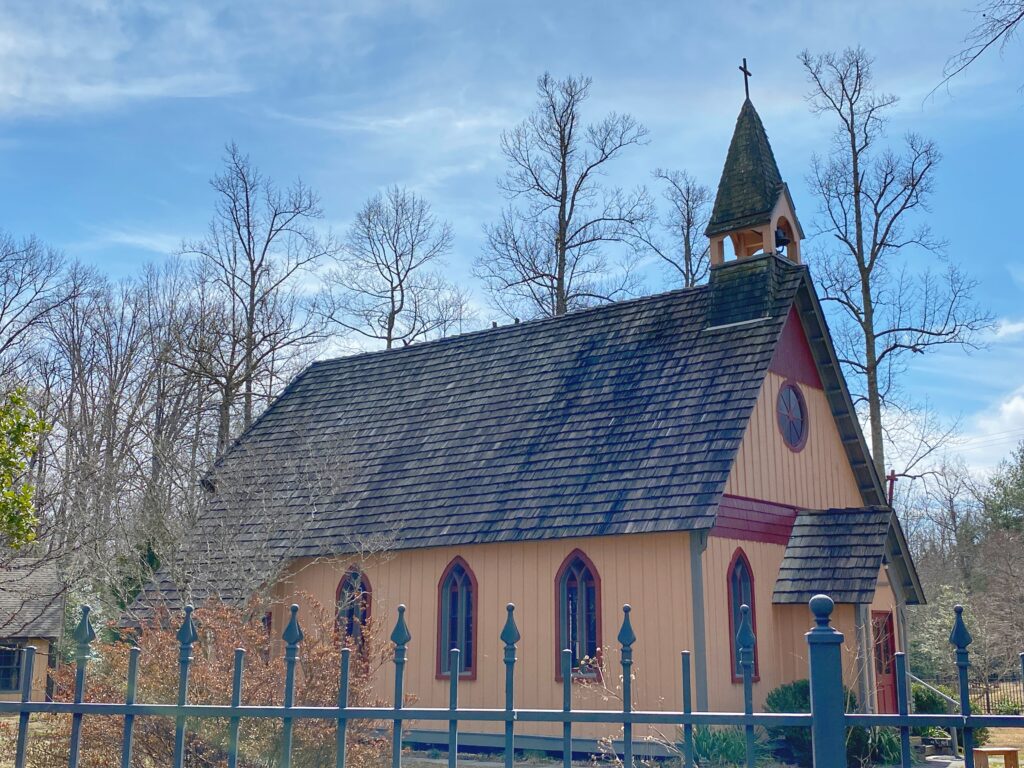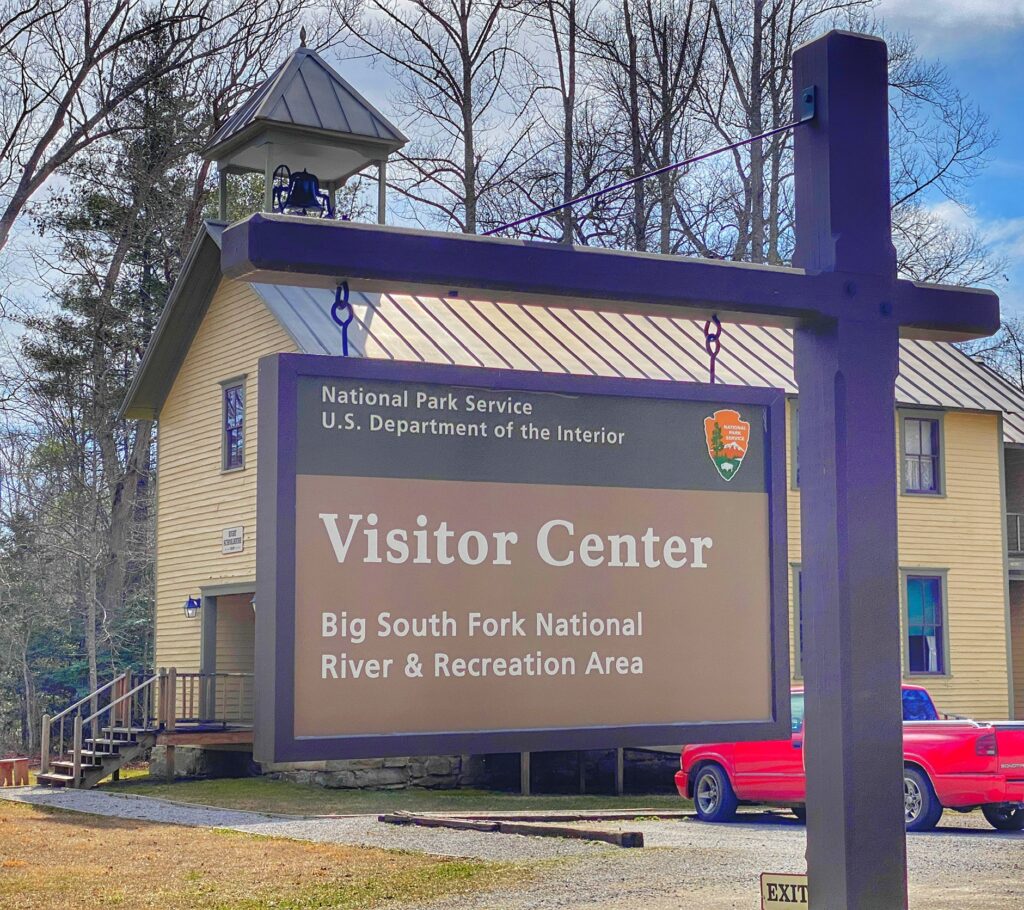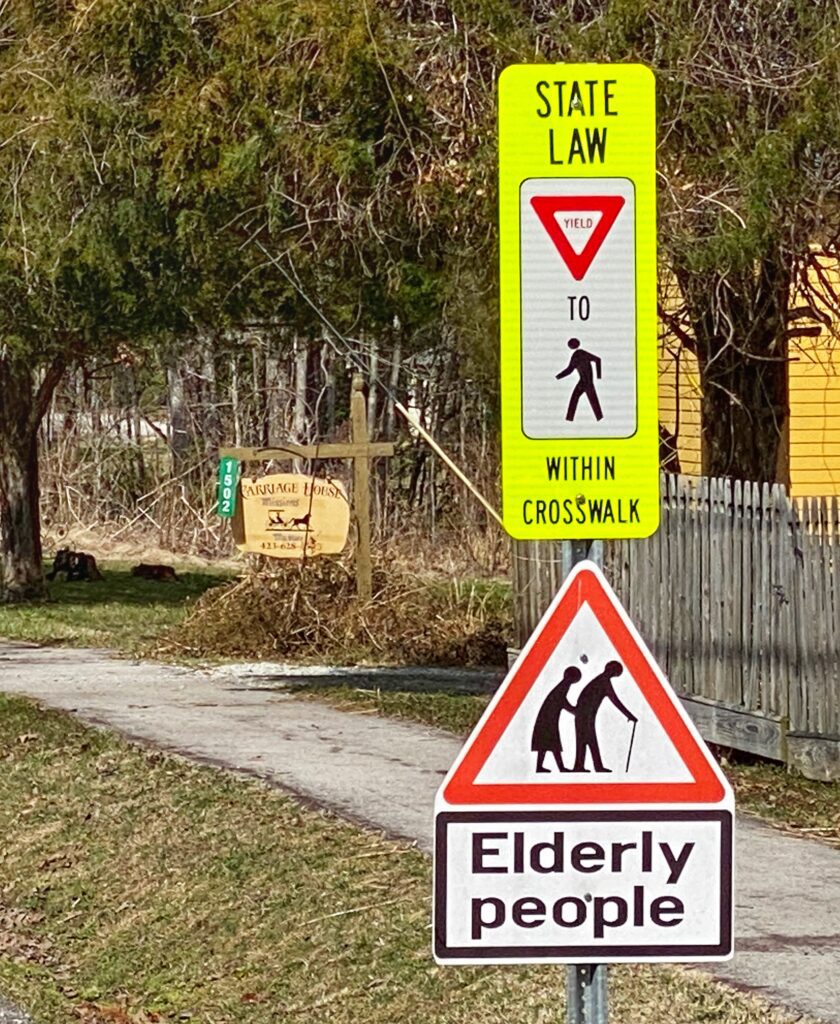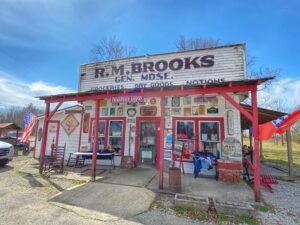 On the outskirts of Rugby is an old General Store, in fact, one of the oldest continually operated stores like it in the United States (if you recall, I covered another old Tennessee General Store in my P Towns post).  The R.M. Brooks General Store was established in 1917 and is listed  in the National Register of Historic Places.   It was established by R.M. and Nettie Brooks and was the center of social interaction back in the early 1930s and 1940s. It is still managed by Brooks family members. The store is full of all kinds of Brooks family memorabilia, antiques and a dining area.  In fact, they are famous in Tennessee for their homemade hoop cheese, their AMAZING Fried Bologna sandwiches and their homemade pies.  In recent years they have opened a camping area for tents and RVs.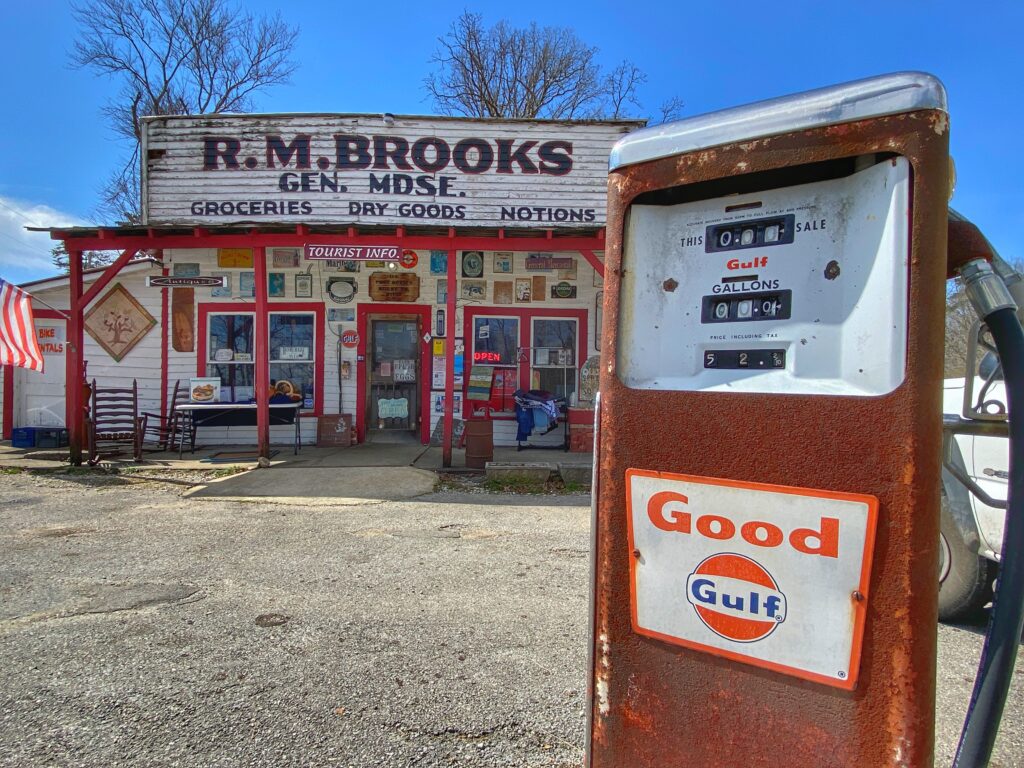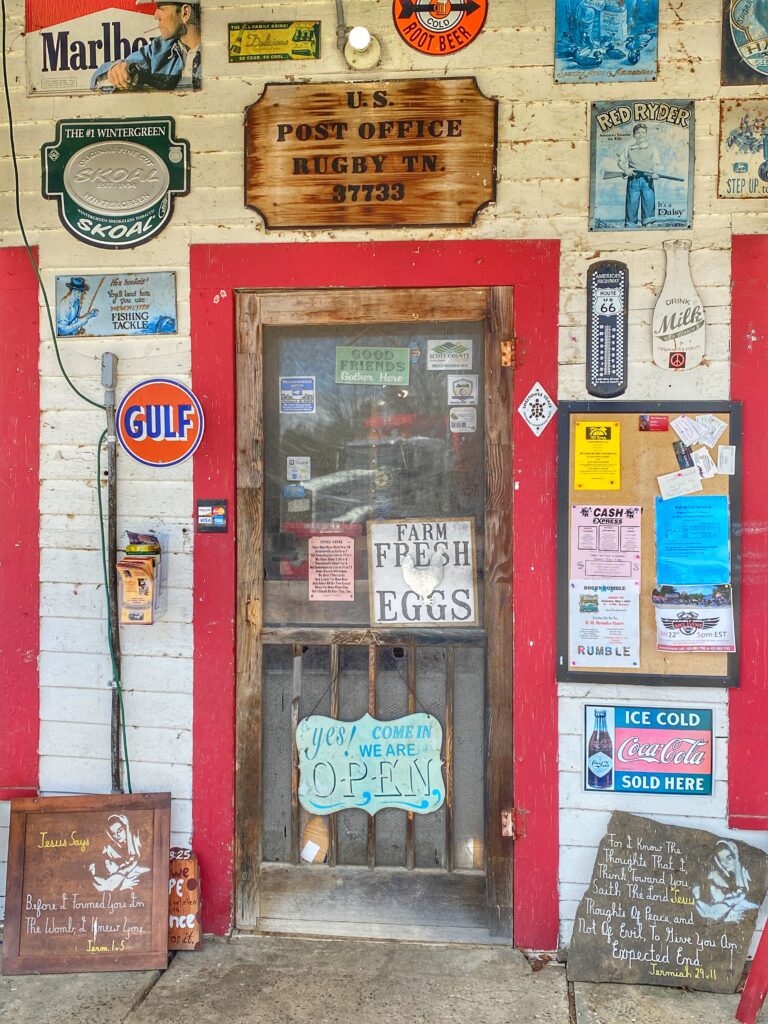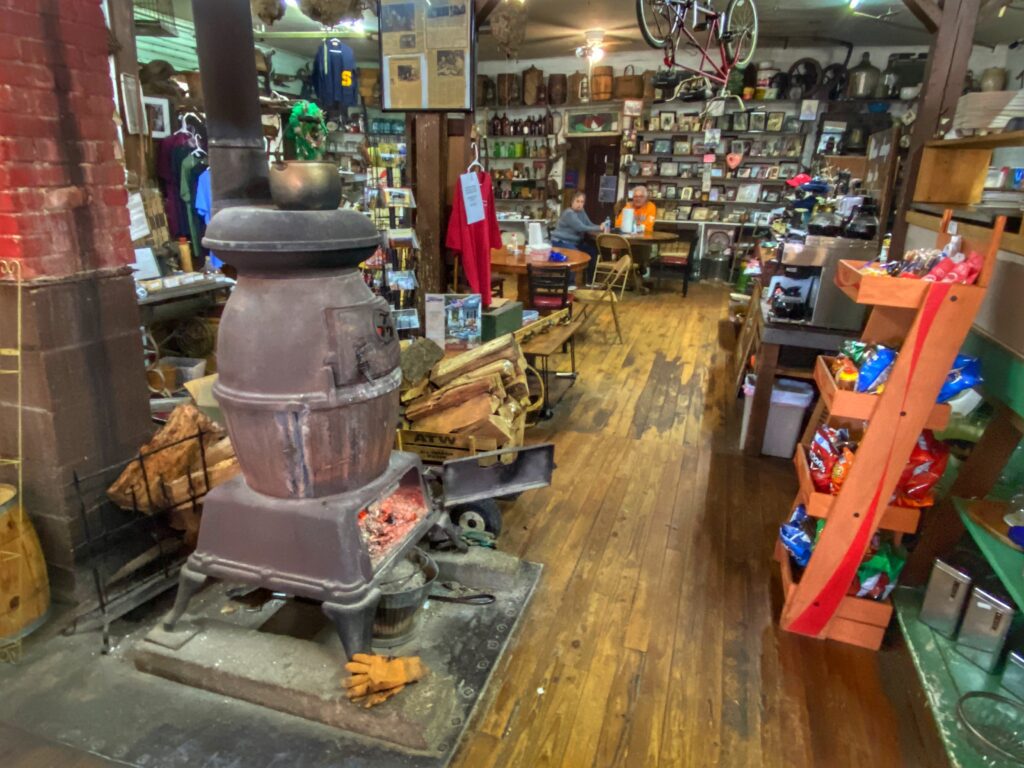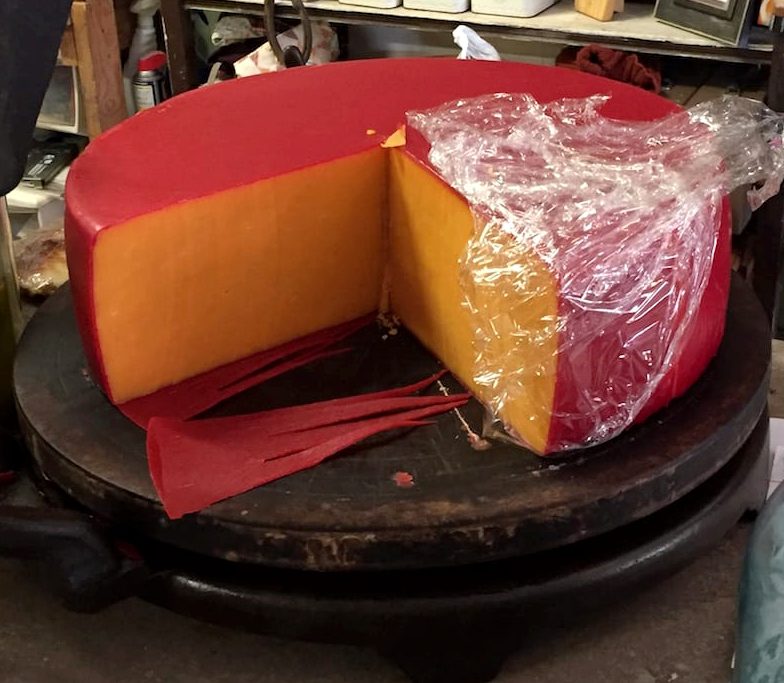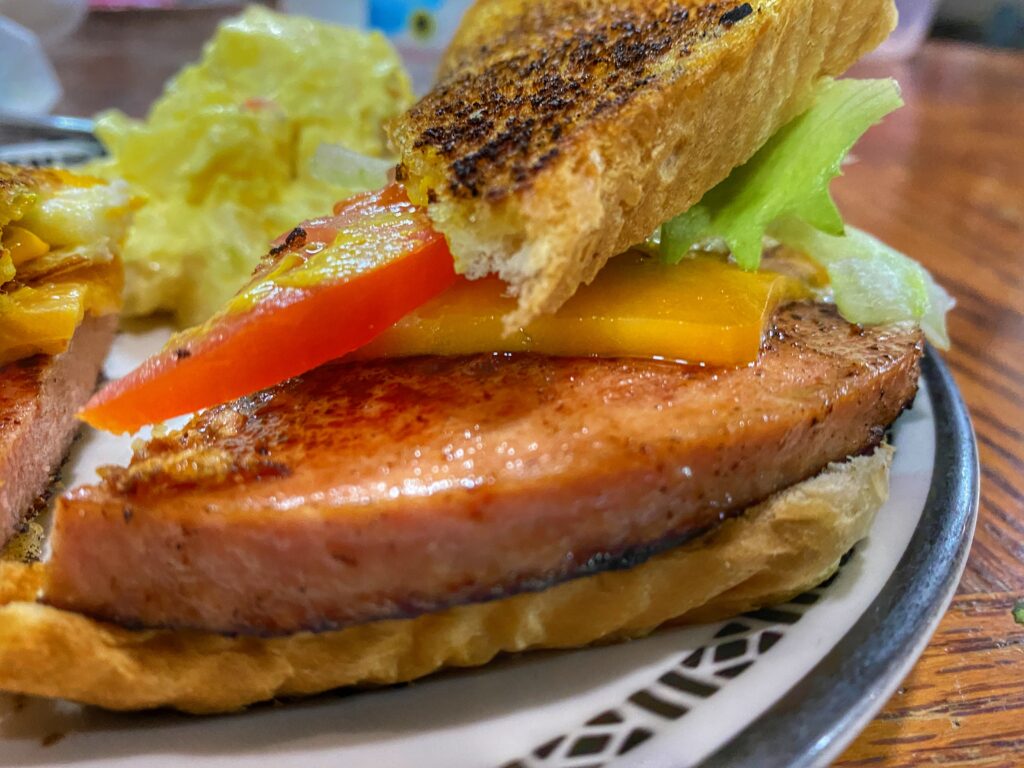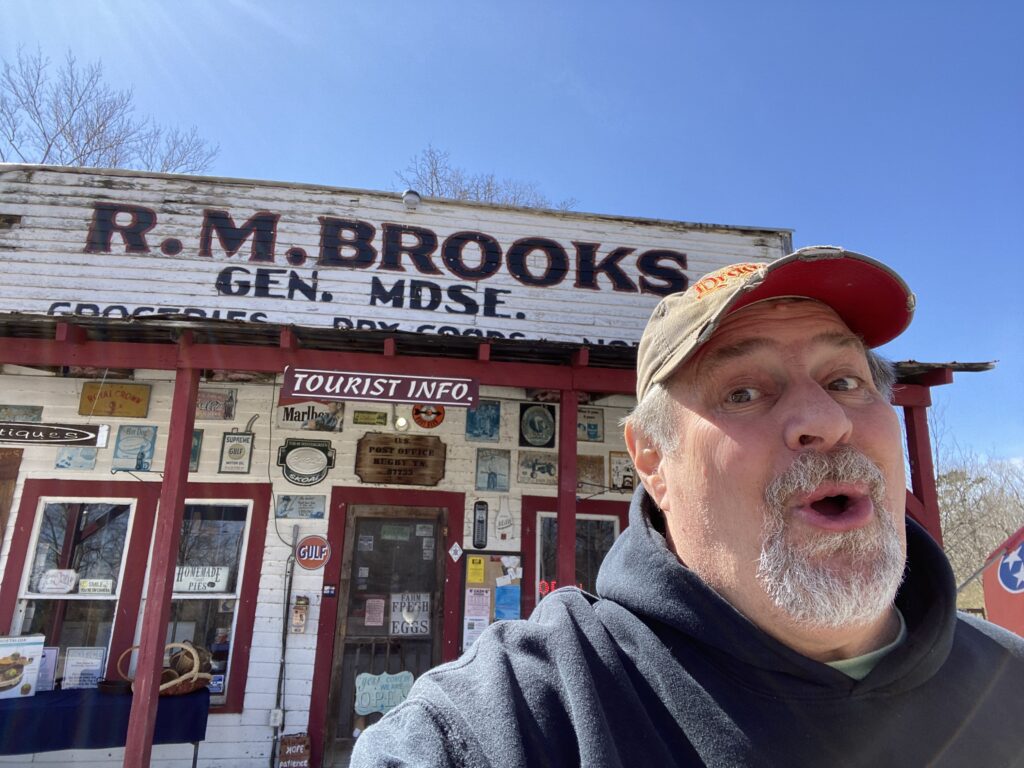 REMINDERVILLE, OHIO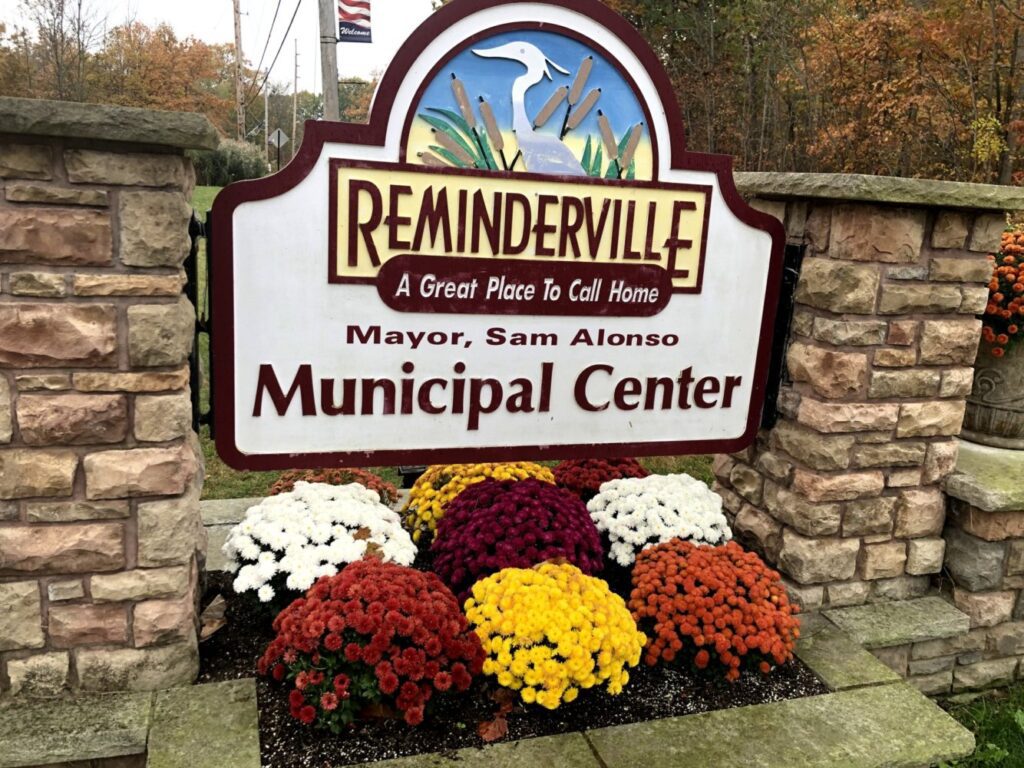 Always on a mission to find unique town names, I found my way into Reminderville, Ohio on a trip back home from Cleveland. The town has about 3,400 residents, all of whom need no reminders about how nice of a place they live.
The village of Reminderville was incorporated in 1955 and was named after one of its early mayors, Clement L. Reminder.  The town does have its own Police and Fire Departments.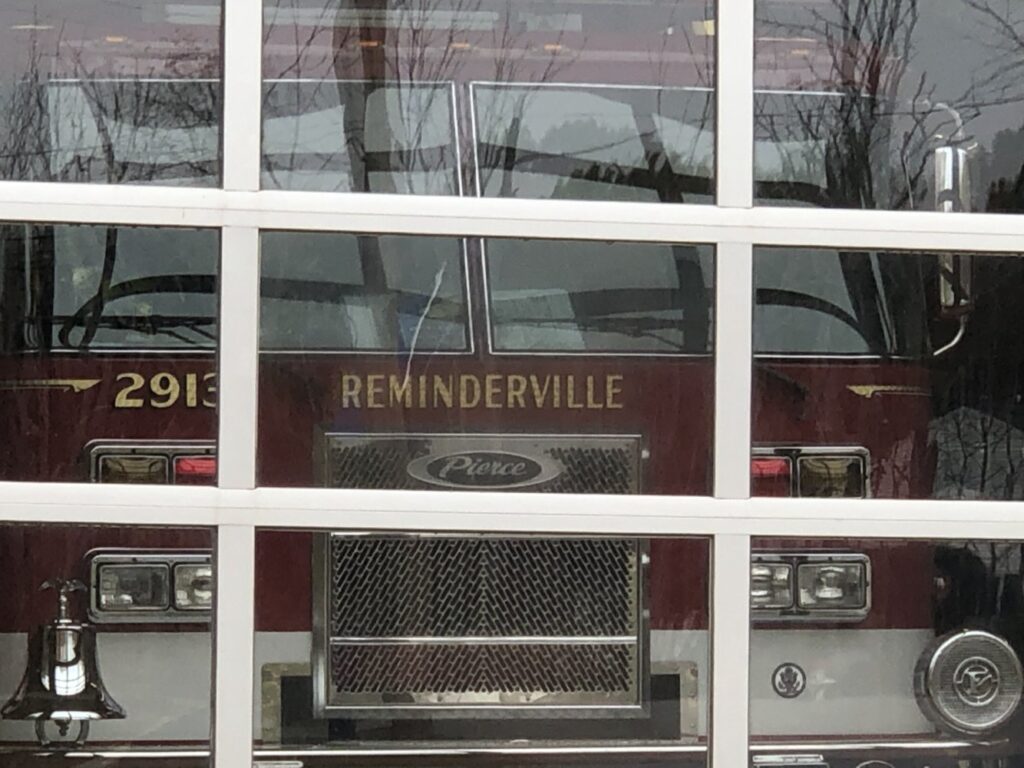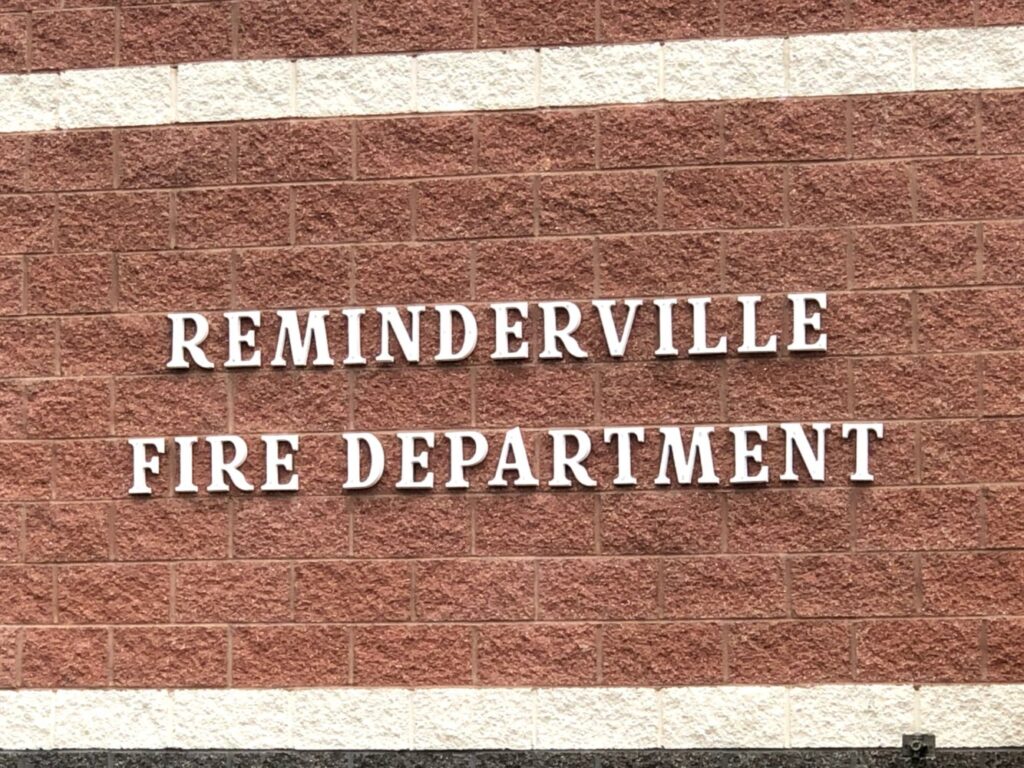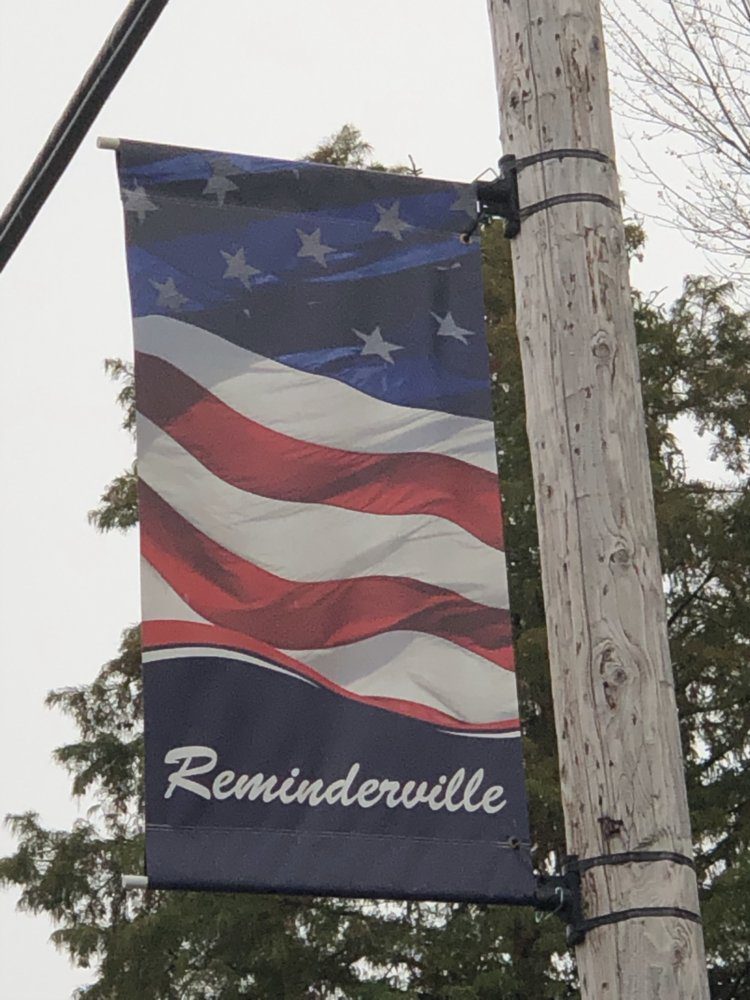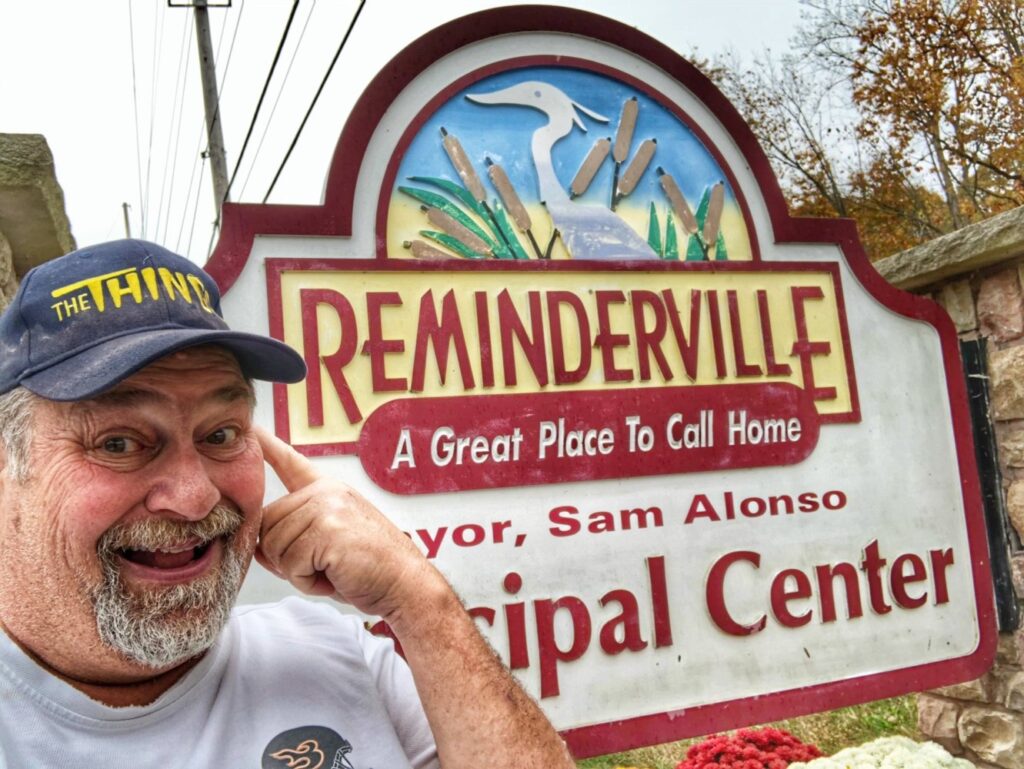 RHINELANDER, WISCONSIN
I certainly cannot do a post about town names that begin with the letter R and not include the lovely town of Rhinelander, Wisconsin. This small city with about 8,300 people is the county seat of Oneida County in central Wisconsin. It is located on US Hwy 8 and WI Hwy 47.  The Wisconsin River runs through the middle of the city and it is bordered by Boom Lake to the north. The town is also the "Heart of Hodag Country." And it was the Hodag that drew me into this quaint town.  According to the Rhinelanders, the Hodag is a mysterious woodland creature that makes its home in the area.  They believe that it is the clean lakes, dense forests and natural beauty  that keeps the Hodag living in the area.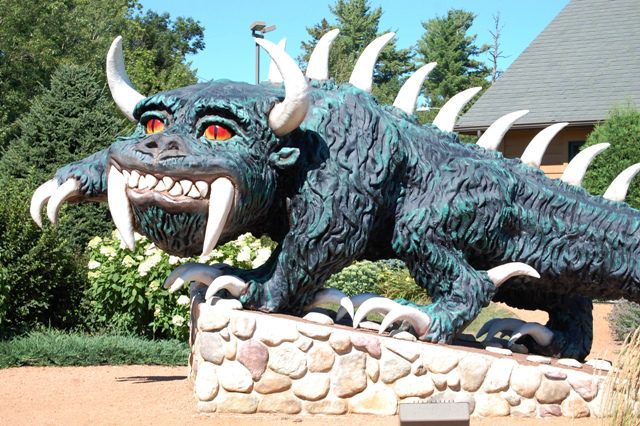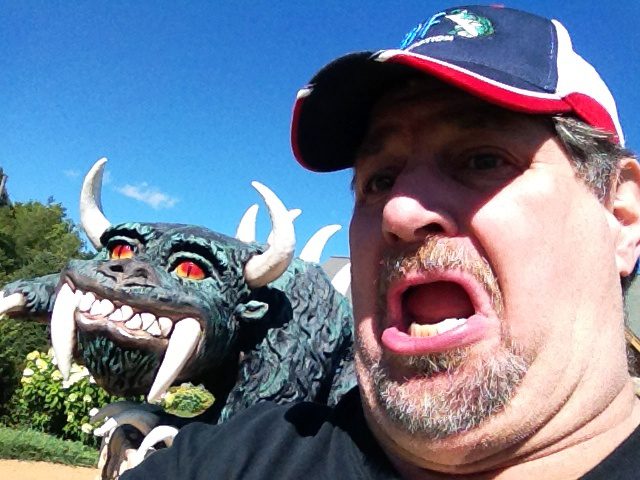 ROSWELL, NEW MEXICO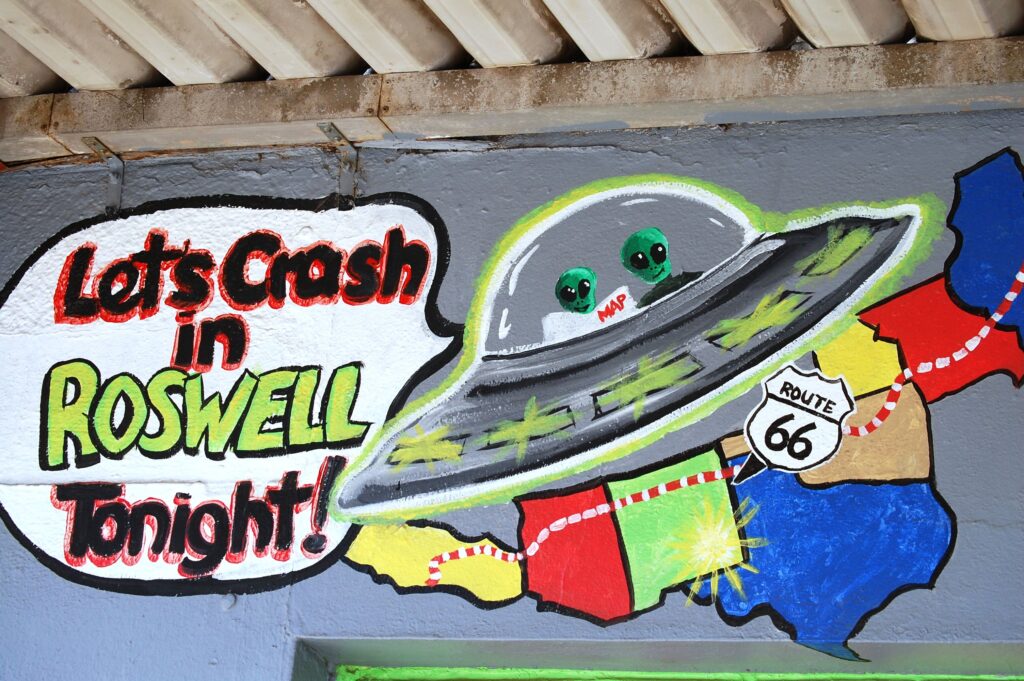 A Hodag may seem strange and alien, but things don't get more alien than they do in Roswell, New Mexico. Everywhere you look you'll see aliens, flying saucers and UFOs. The city sits  on US Hwy 380 and US Hwy 285 while US Hwy 70 also intersects the town.  It is a bit of drive from Route 66.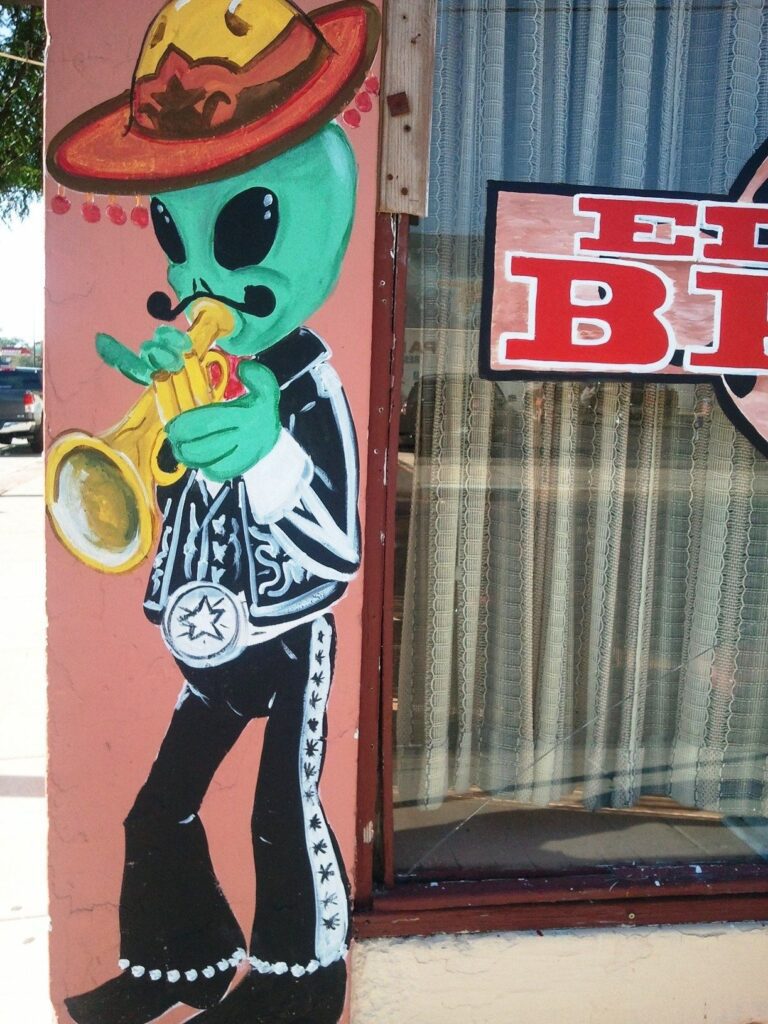 Trumpet Mariachi Alien at a Mexican restaurant in Roswell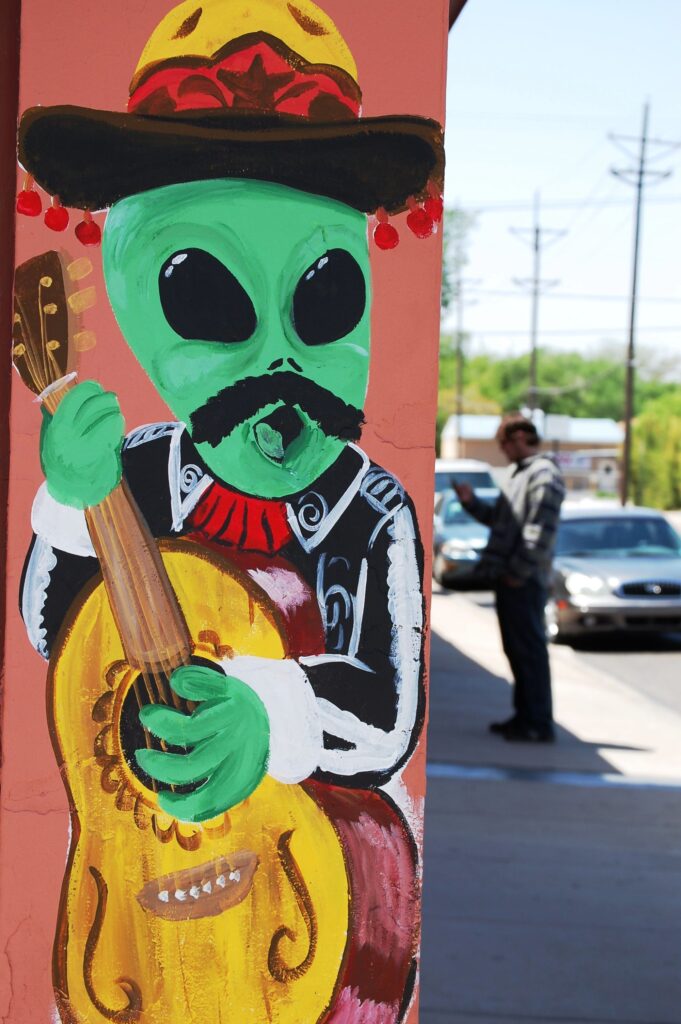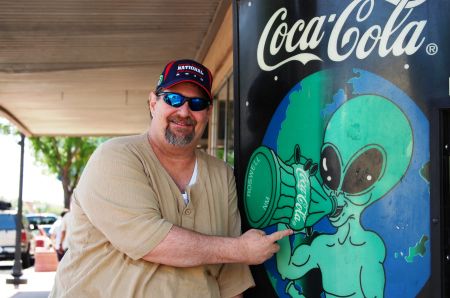 ROLLA, MISSOURI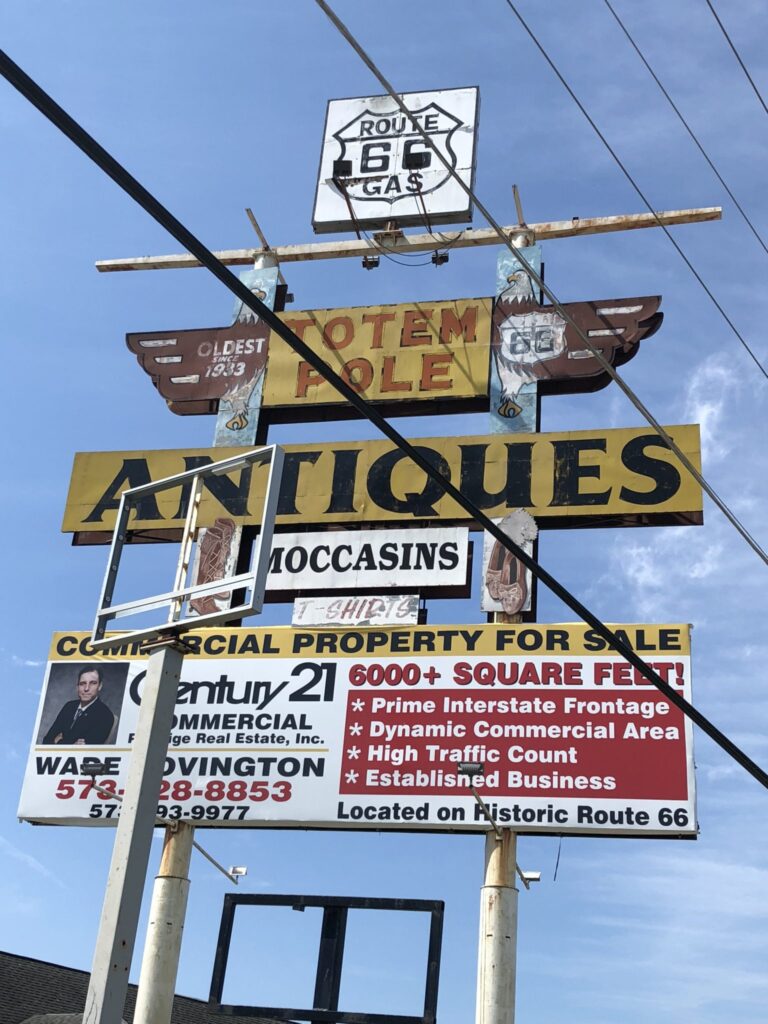 Speaking of Route 66, Rolla, Missouri is basically at the heart of  Missouri Route 66 country with its old gift shops and memorabilia. And Rolla is just a hop, skip and a jump from Uranus, Missouri (which I will cover on the U page).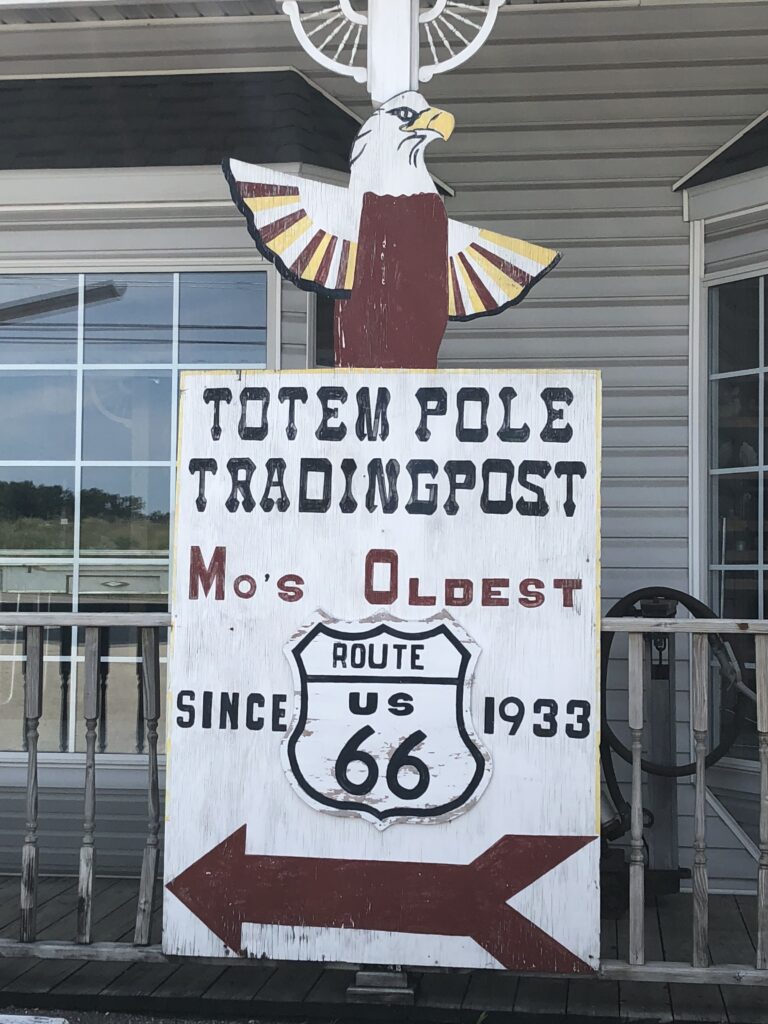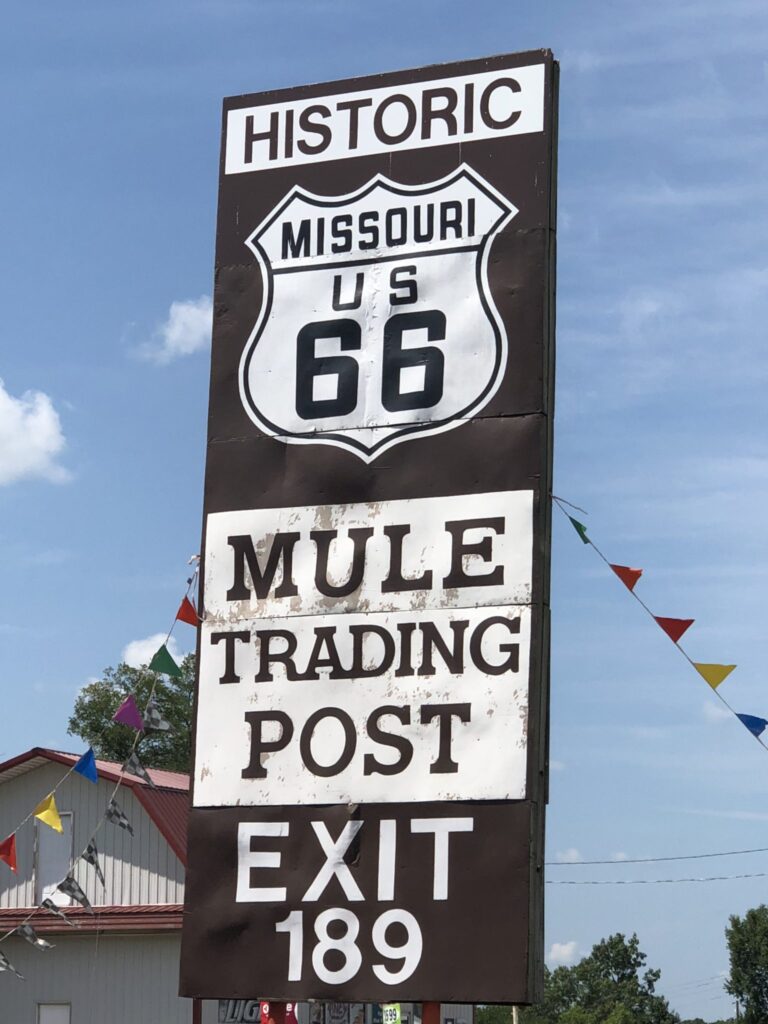 RED LODGE, MONTANA
US Route 66 certainly does not have a monopoly on touristy neon signs and such.  The lovely mountain town of Red Lodge, Montana sits on US Hwy 212 and is a northern gateway to Yellowstone.  As such, there are plenty of touristy things in this town, which is also the gateway to the fantabulous Beartooth Highway!  Another of sculptor Peter Toth's Whispering Giants also makes its home in Red Lodge.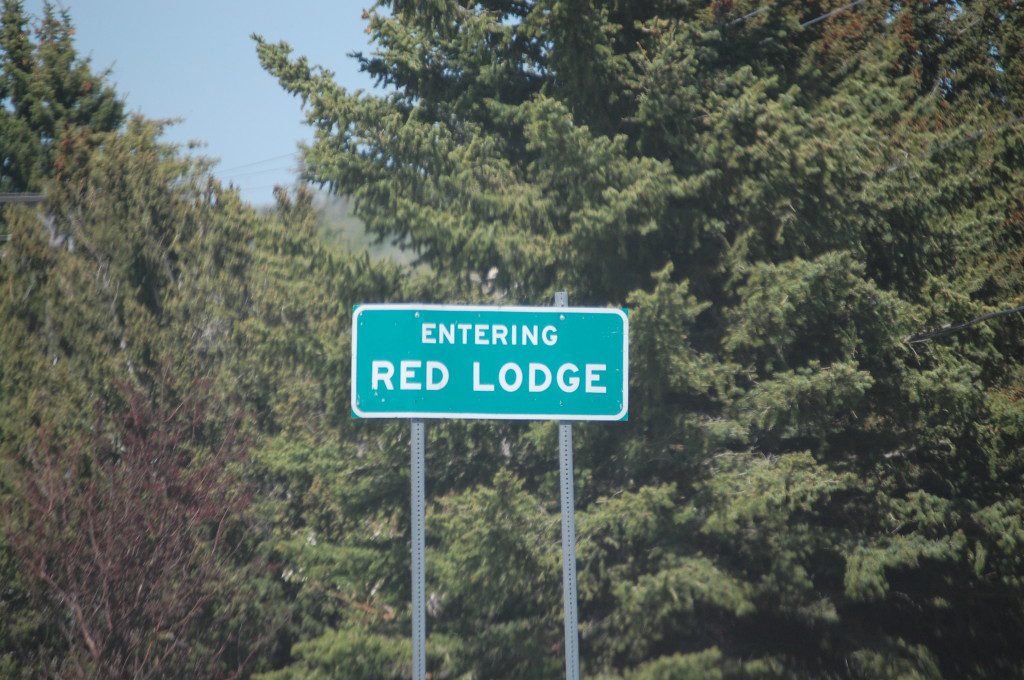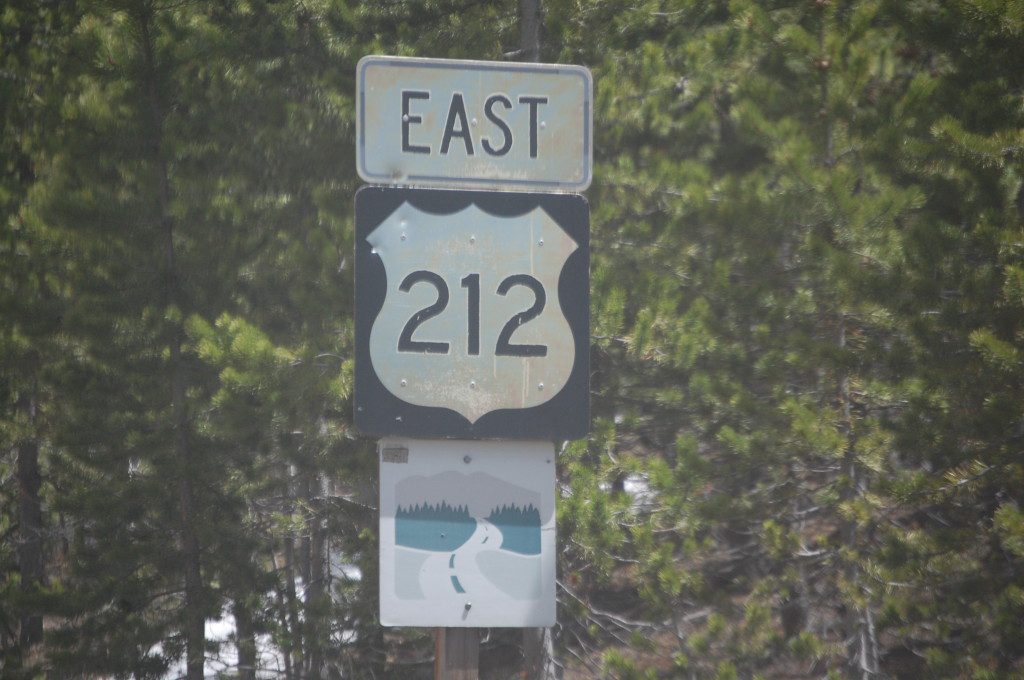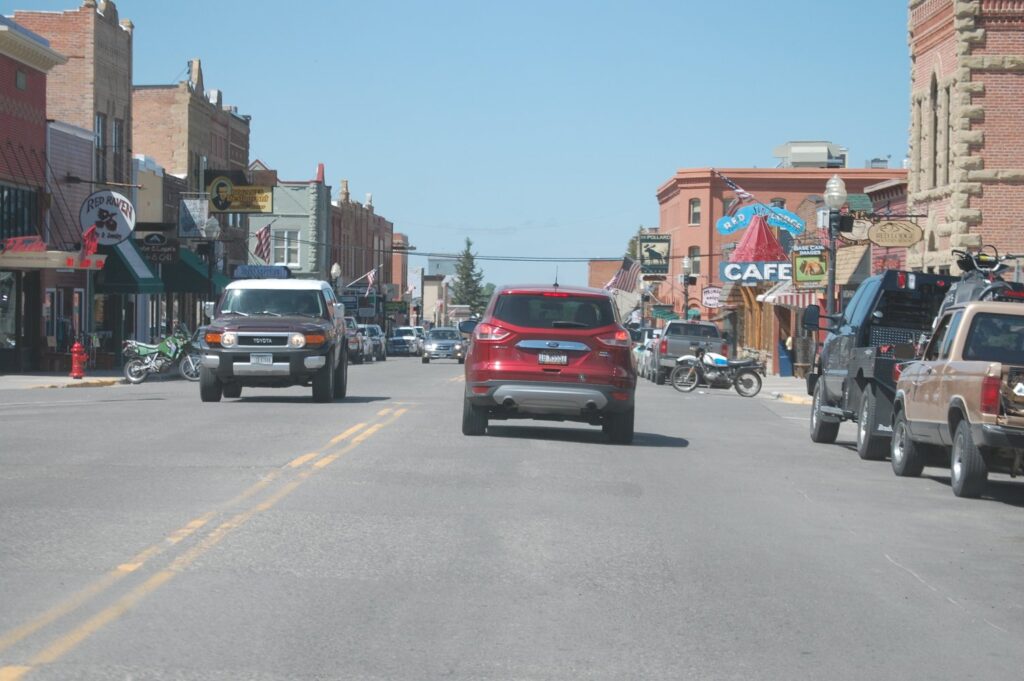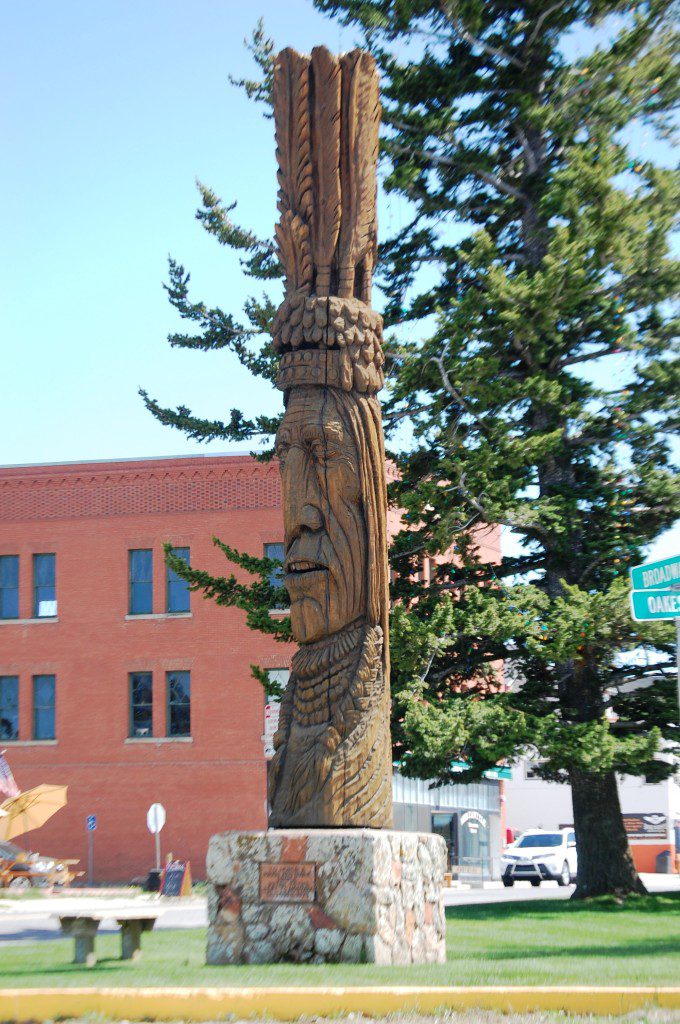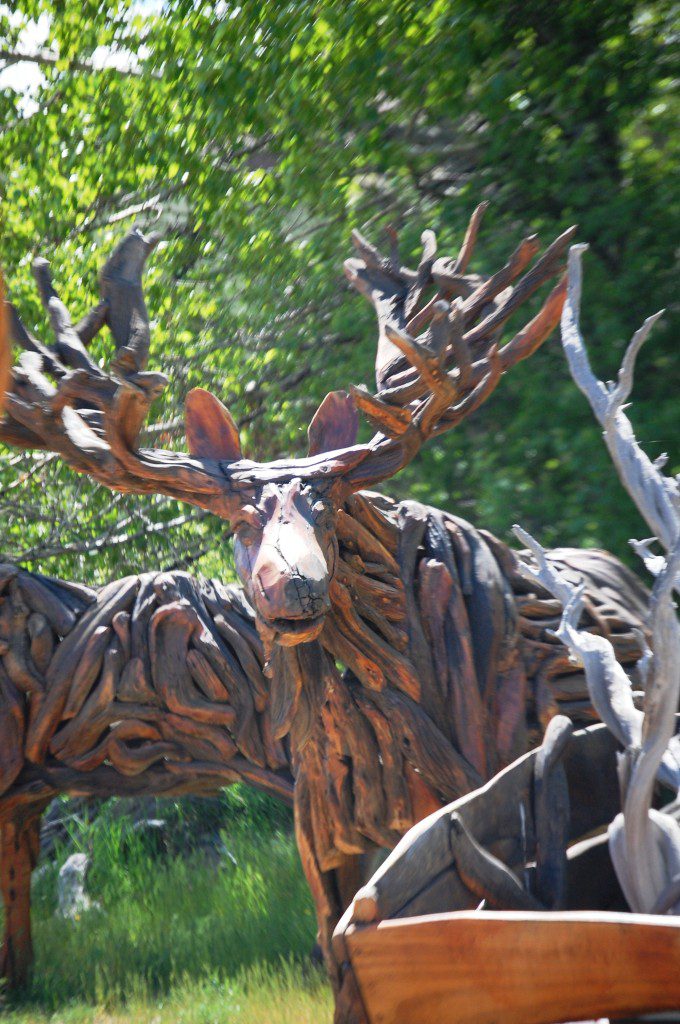 Take US 212 southwest from Red Lodge and it takes you on the Beartooth Highwya, which is one of the most beautiful roadways in the United States (in my opinion).  For years I had dreamed of driving it and I finally got to on the day it opened in May 2014.  On this day I was driving east and returning to Kentucky.  This 68 mile trip made its way through Yellowstone and then from the Northeast Entrance across northwest Wyoming and winds its way into southwest Montana ending at Red Lodge. I have dreamed of taking this highway for almost a long time. The highway officially opened in June 1936.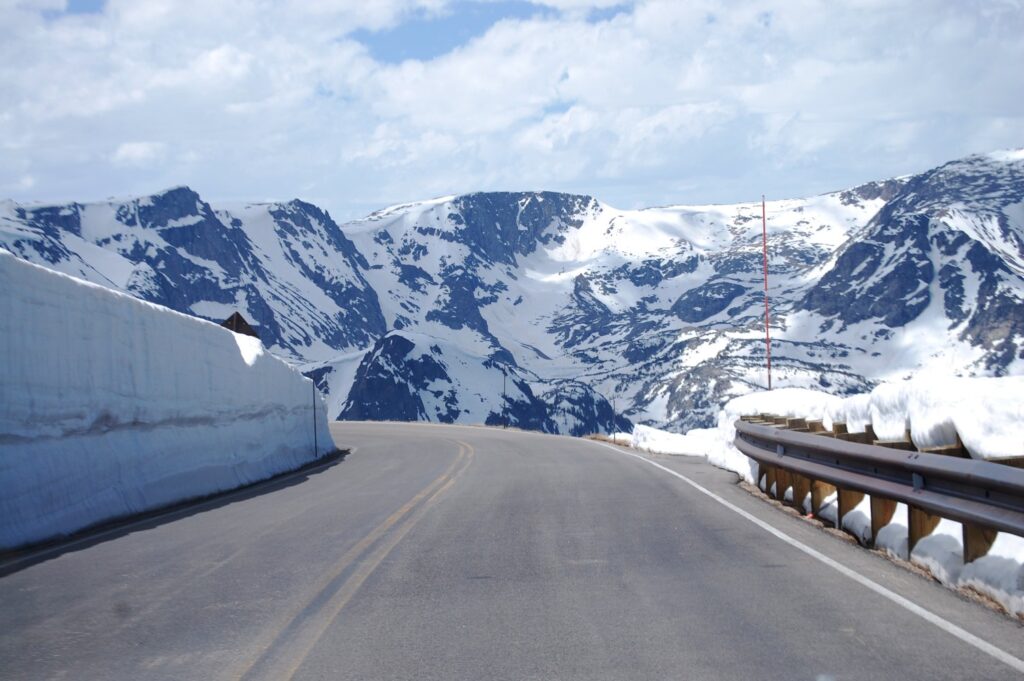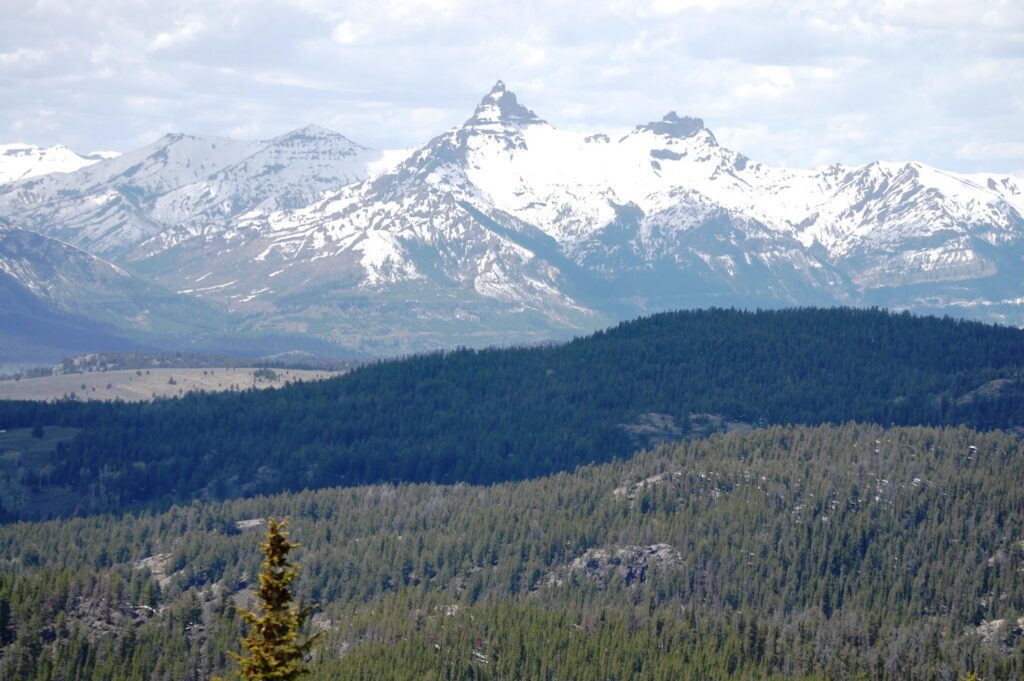 RAYNE, LOUISIANA
If you are fond of frogs, then this is your town!  Rayne exclaims that it is the Frog Capital of the World. There are all sorts of frogs to be found in Rayne.  Rayne is easy to access right off of Interstate 10 east of Lafayette, LA.  US Highway 90 also passes through the city.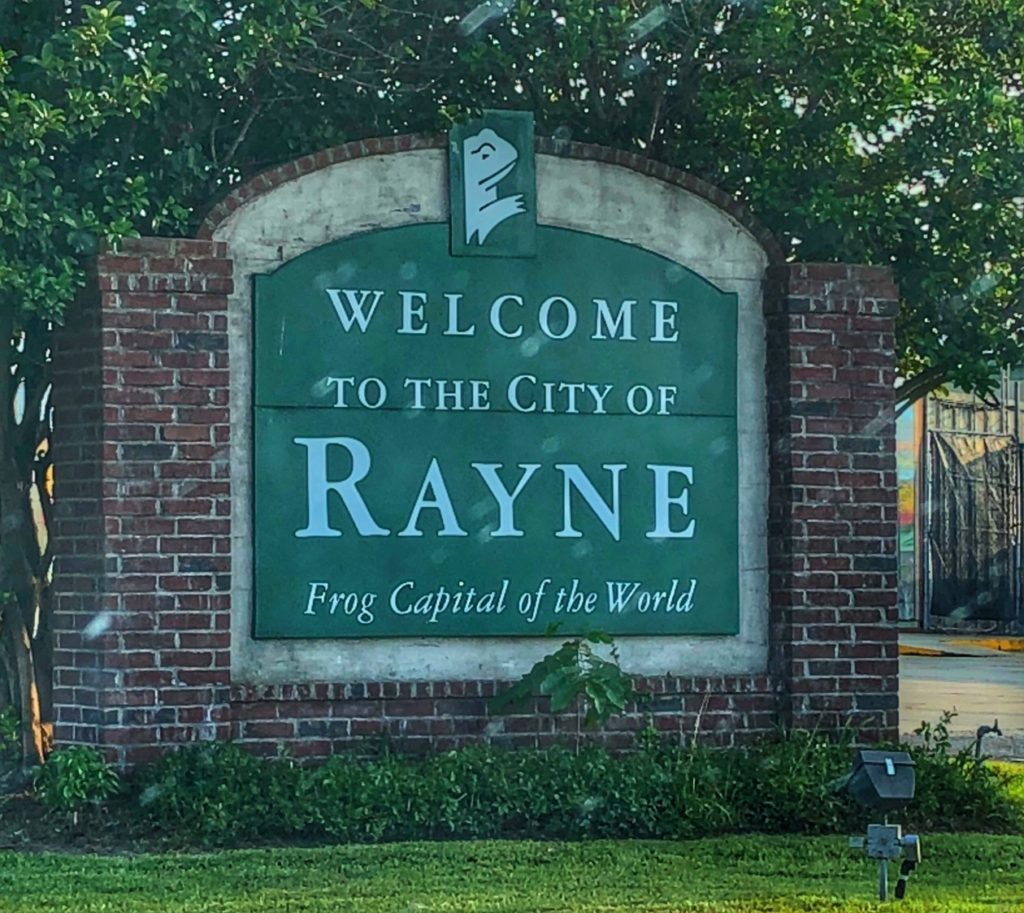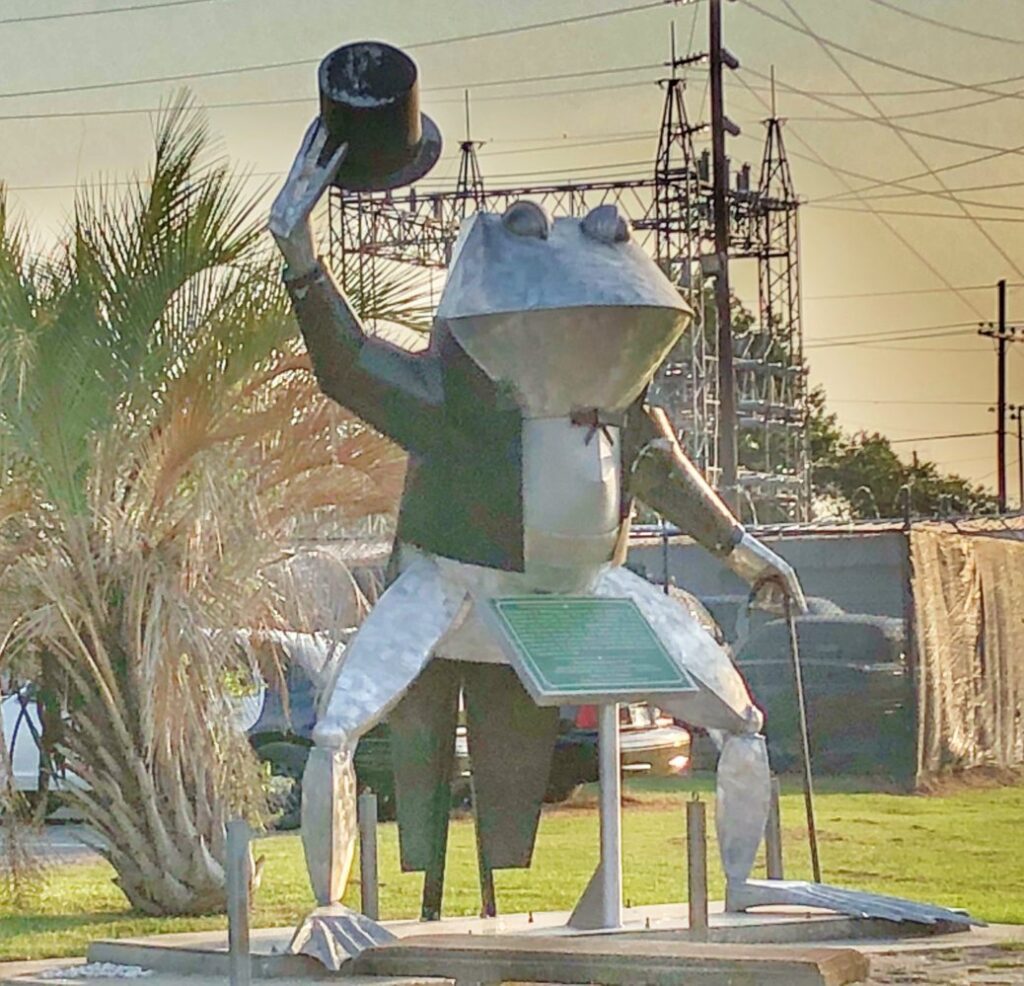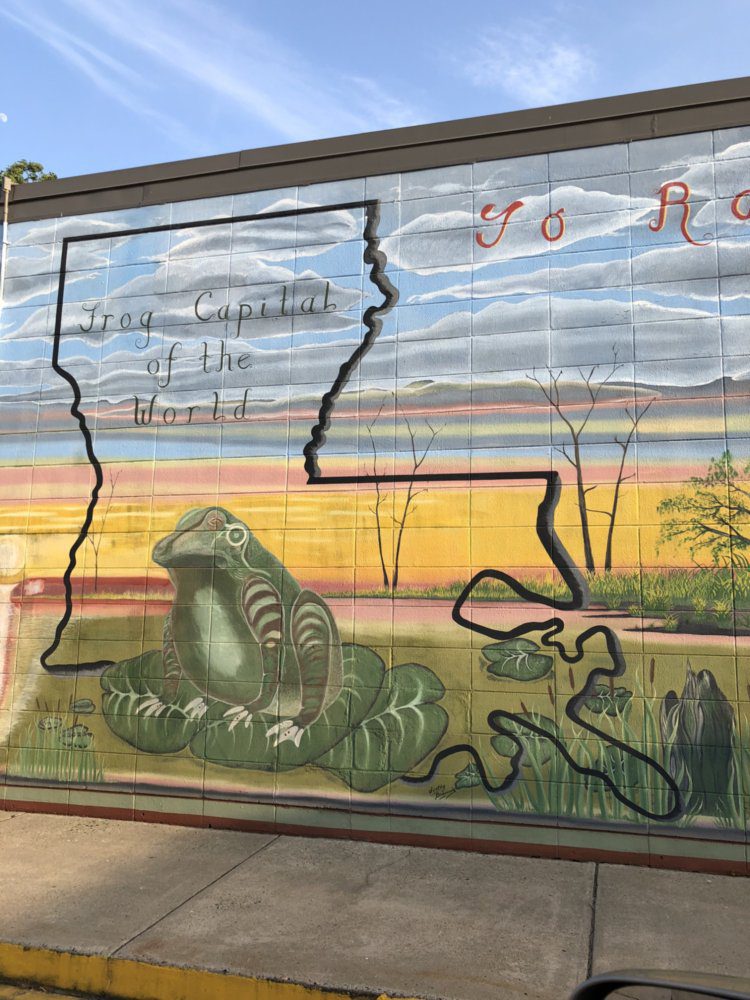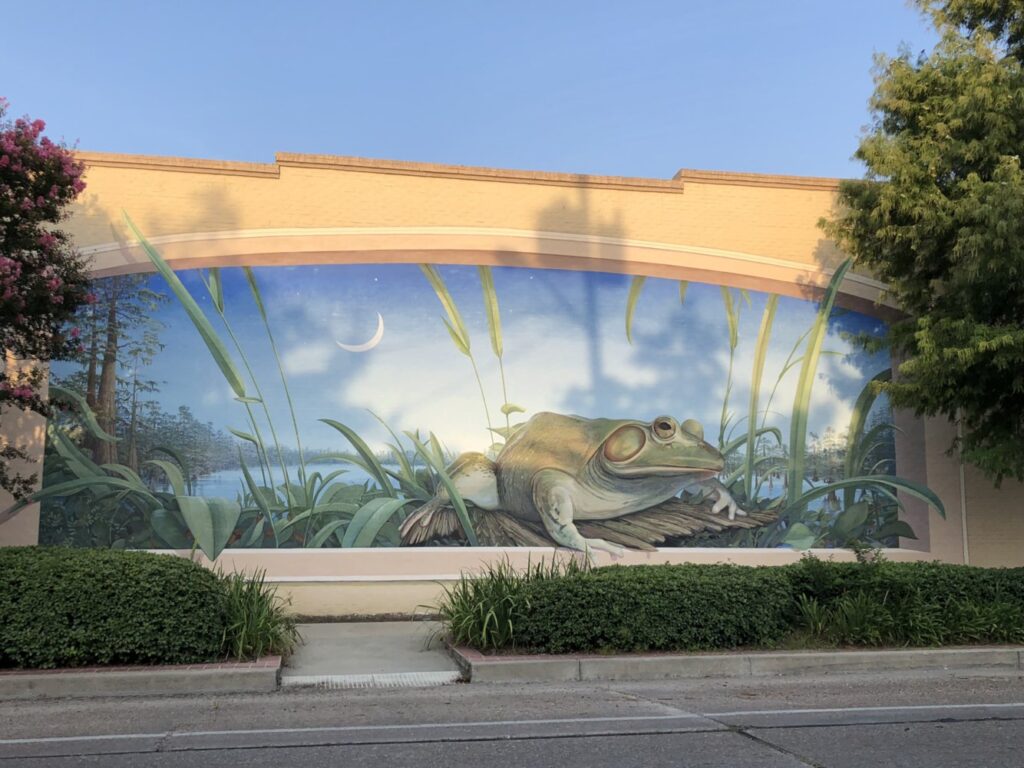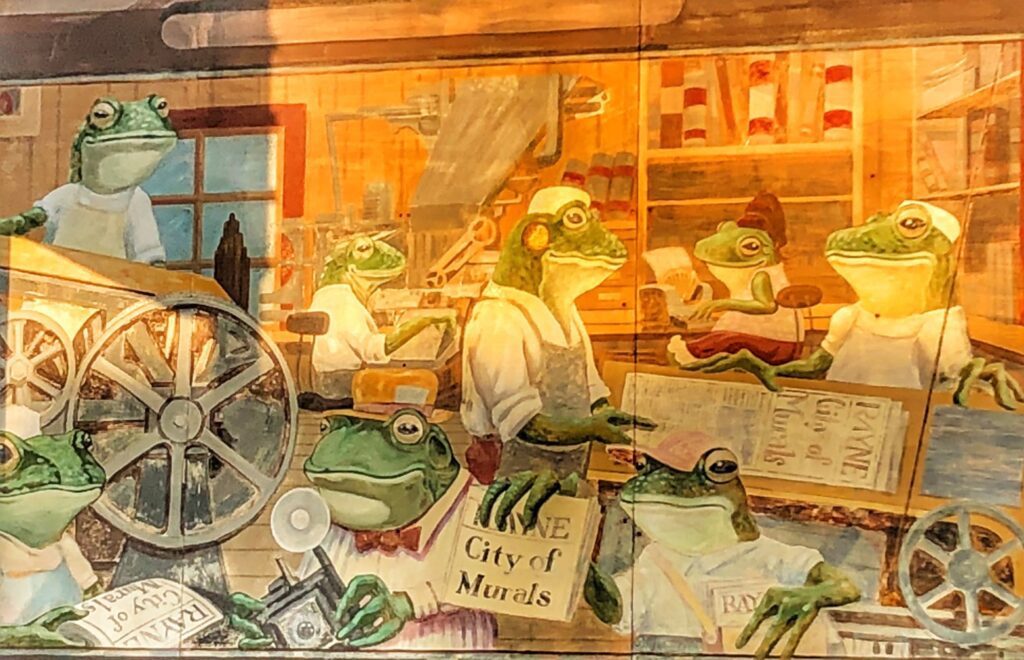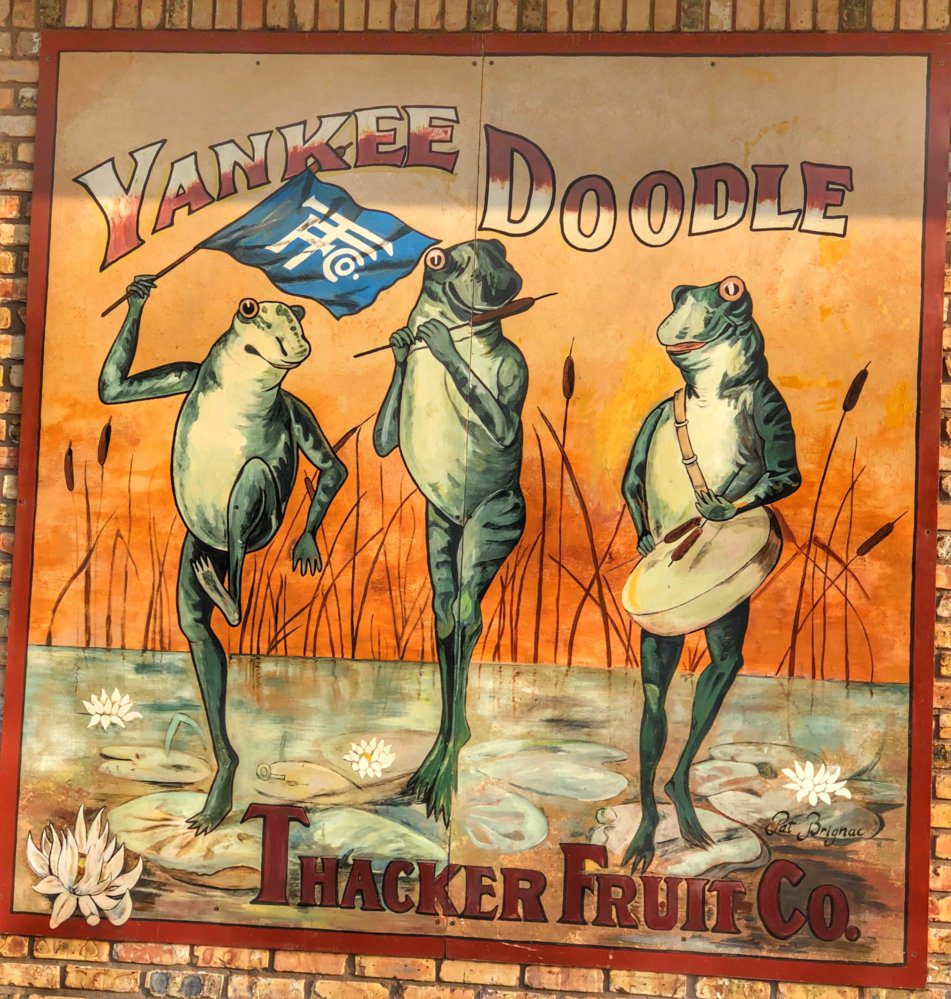 And, not only are there murals, but there are dozens of little frogs sponsored by businesses.  They are all about 4 feet tall.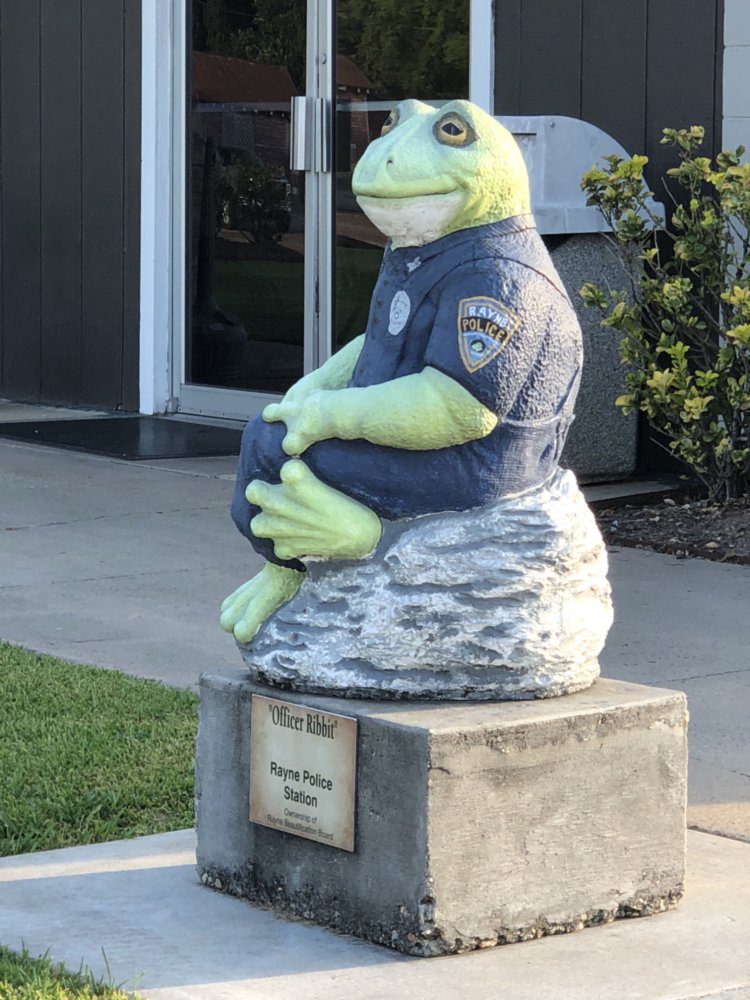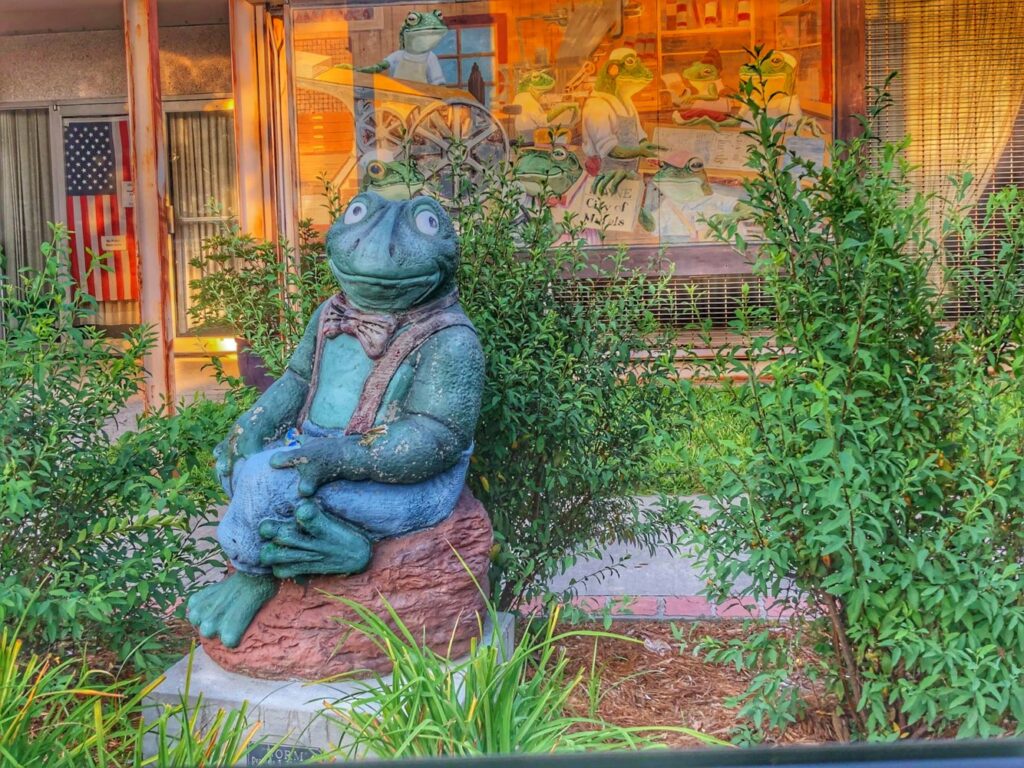 There are plenty of R towns.  Here are a few other quick hits for fun
Rabbit Hash, Kentucky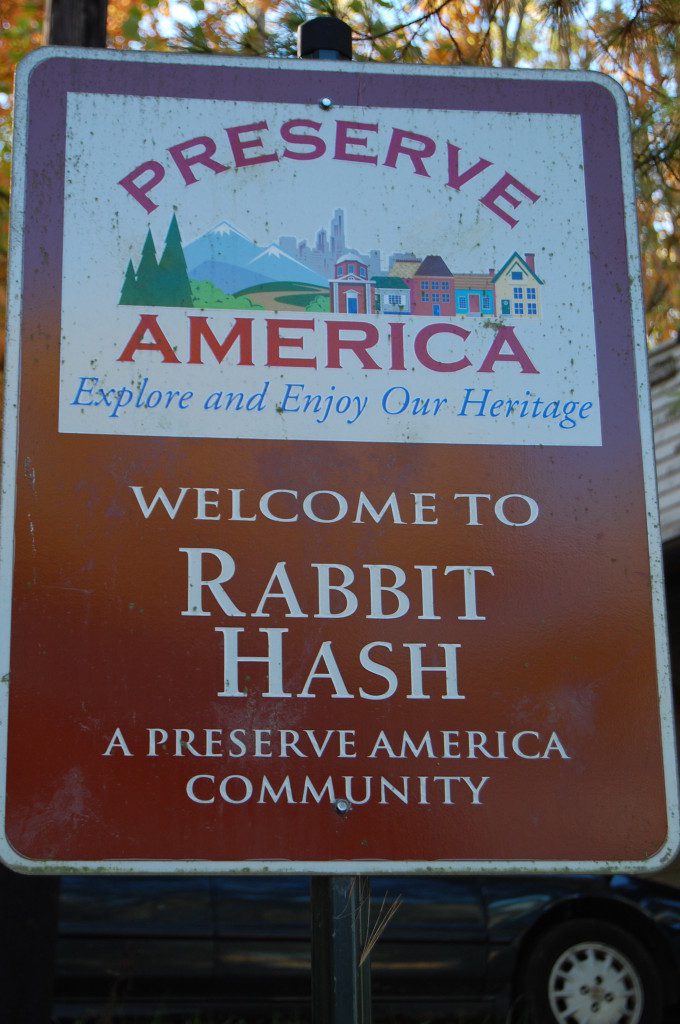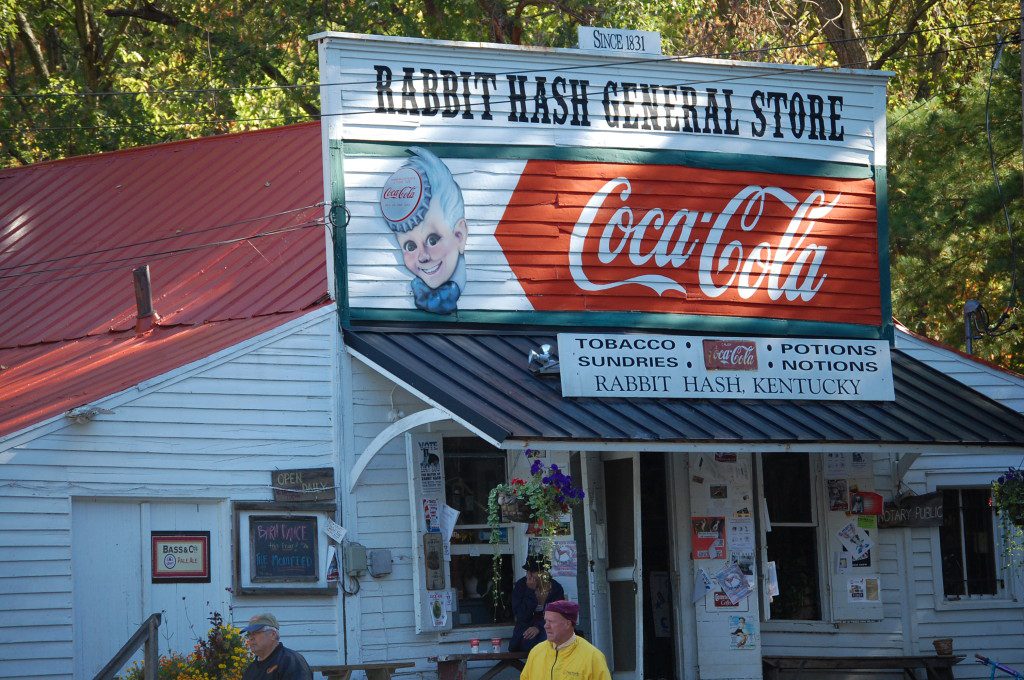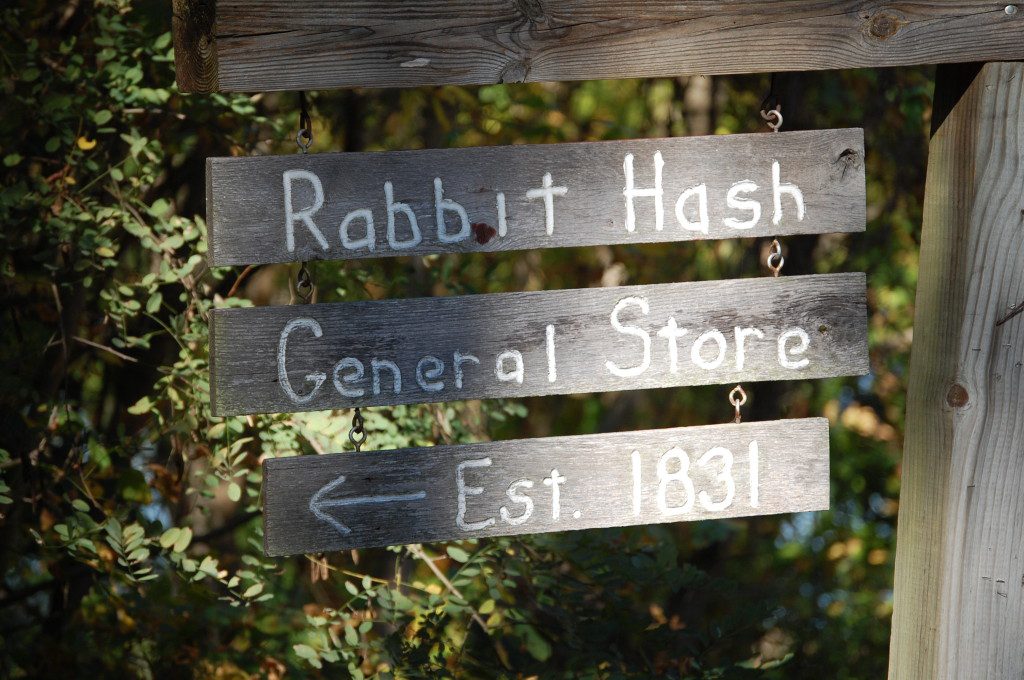 Rehoboth Beach, Delaware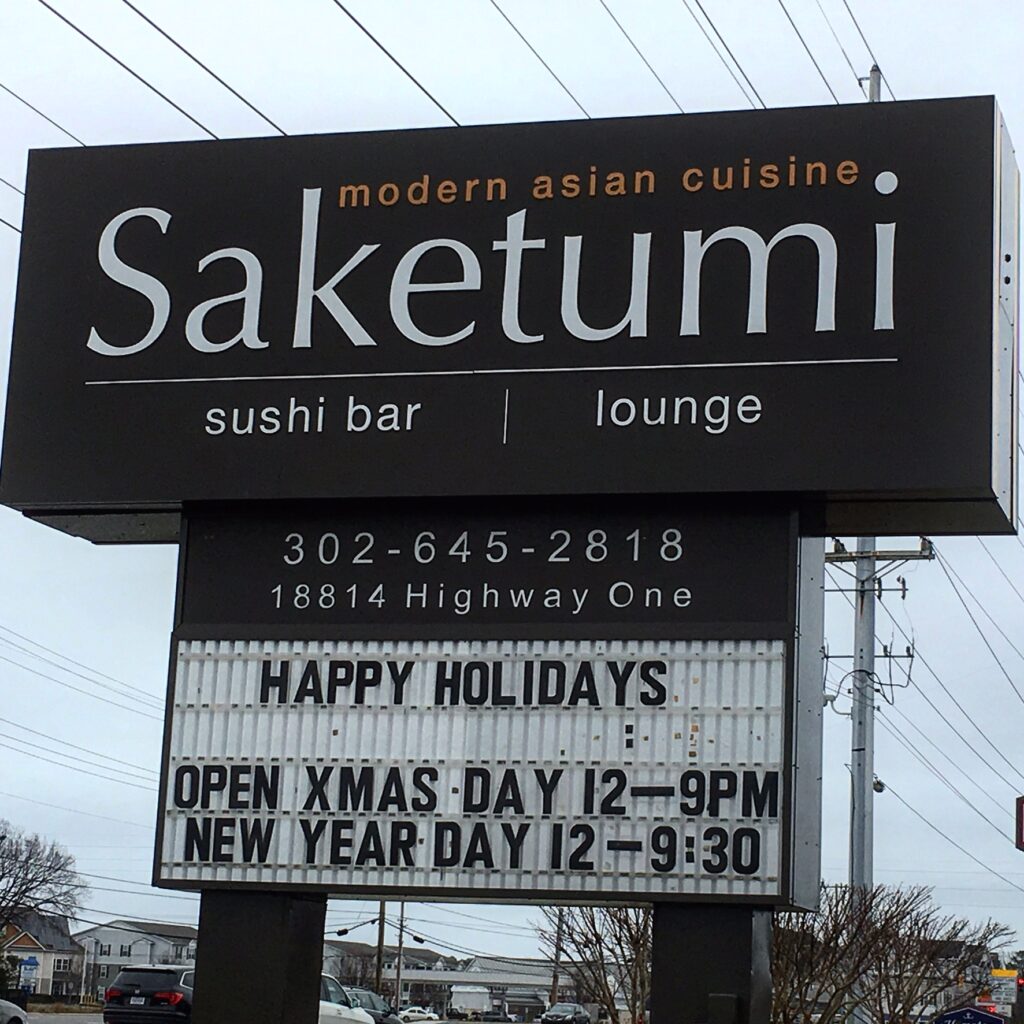 Raymond, Washington
Raymond is home to dozens of life size metal sculptures of local people and activities.  A few murals too!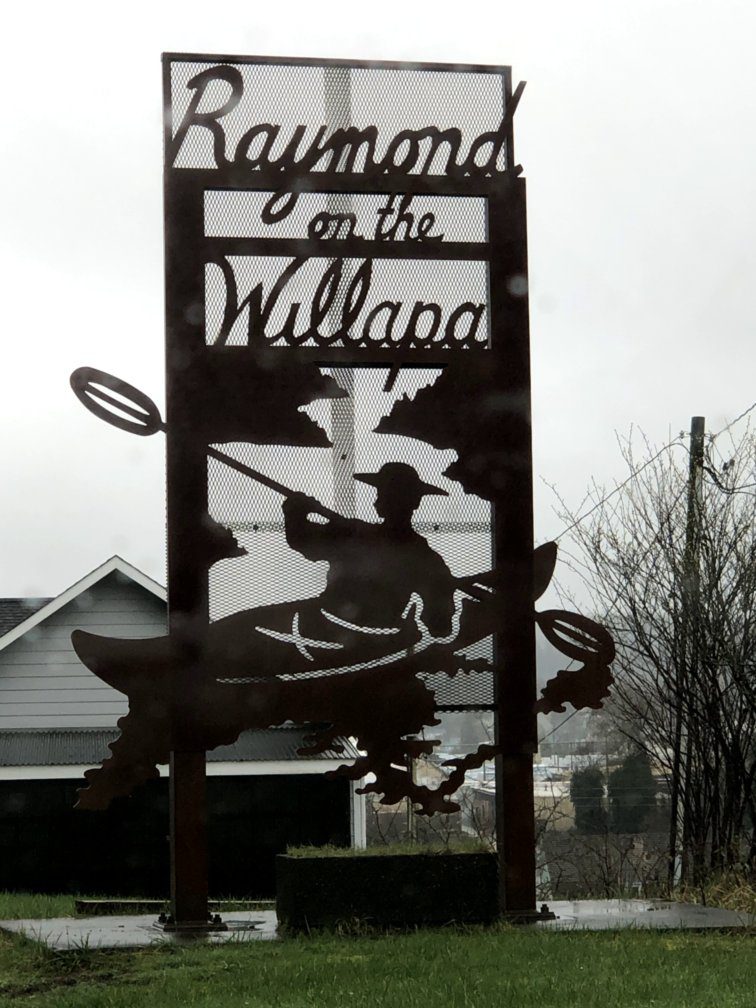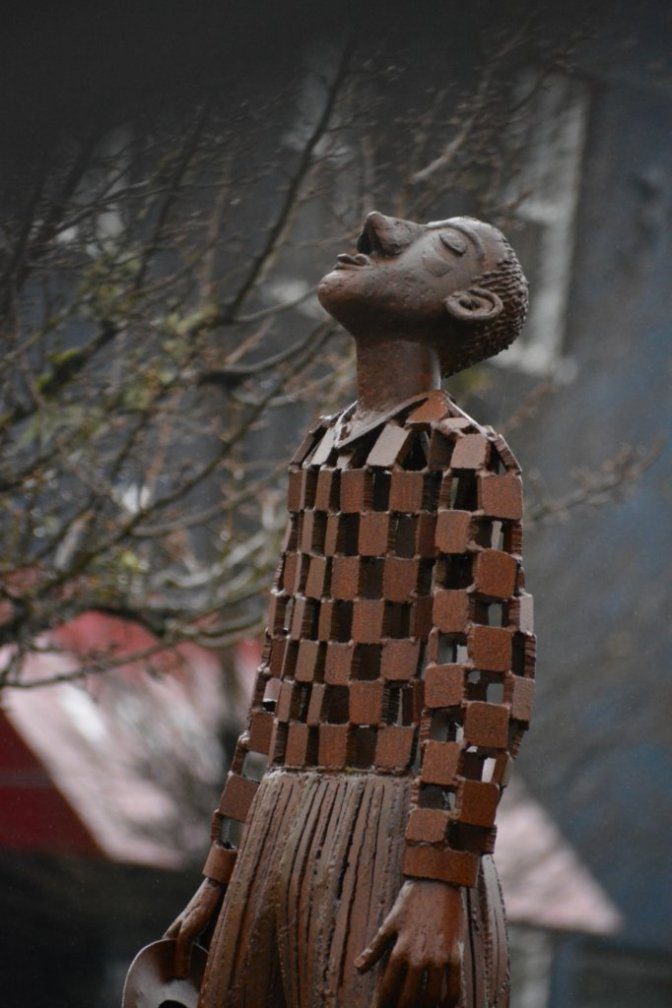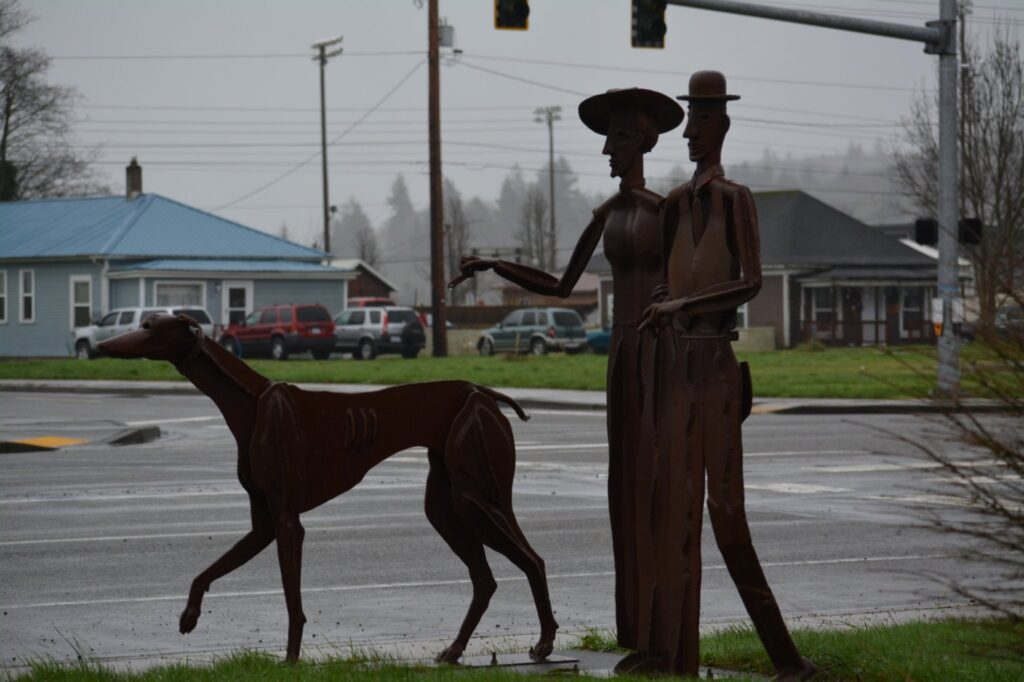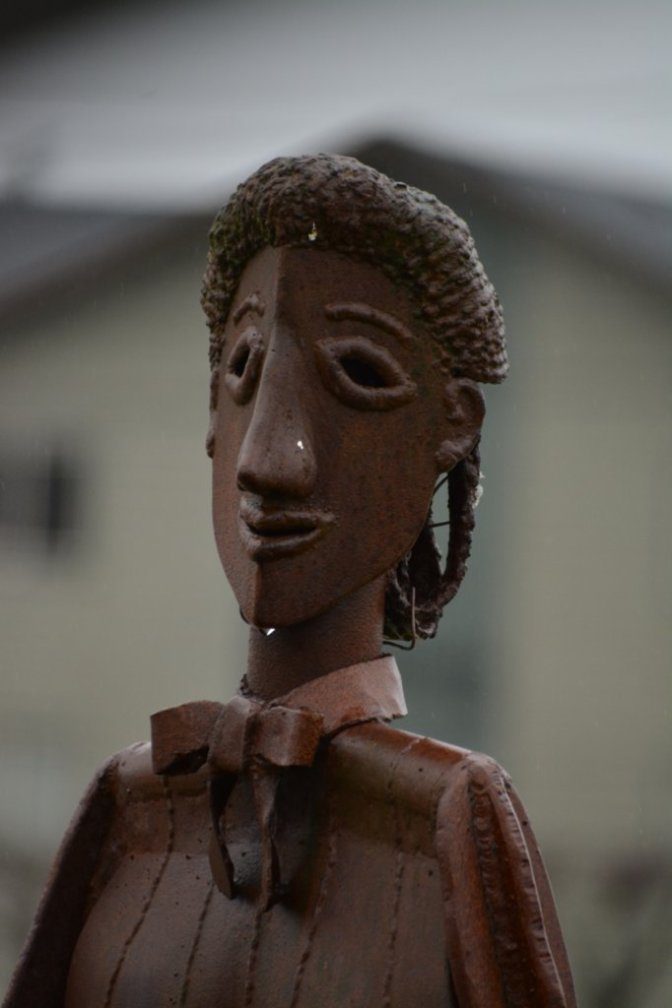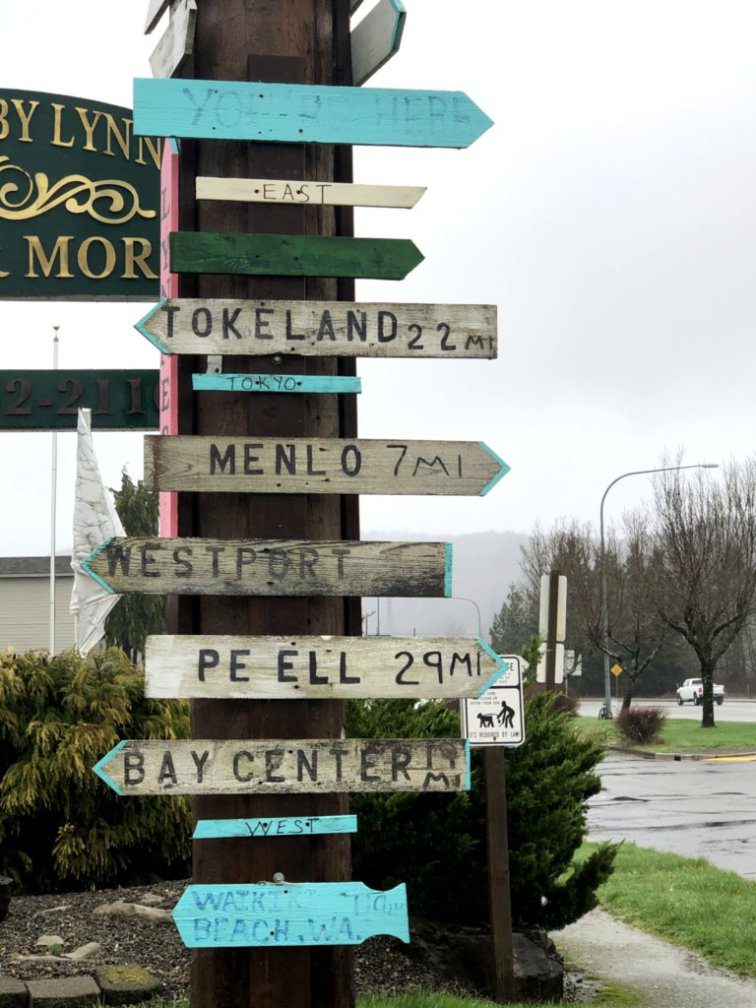 Riverside, Iowa
This is the FUTURE Birthplace  of Captain James T. Kirk of Star Trek.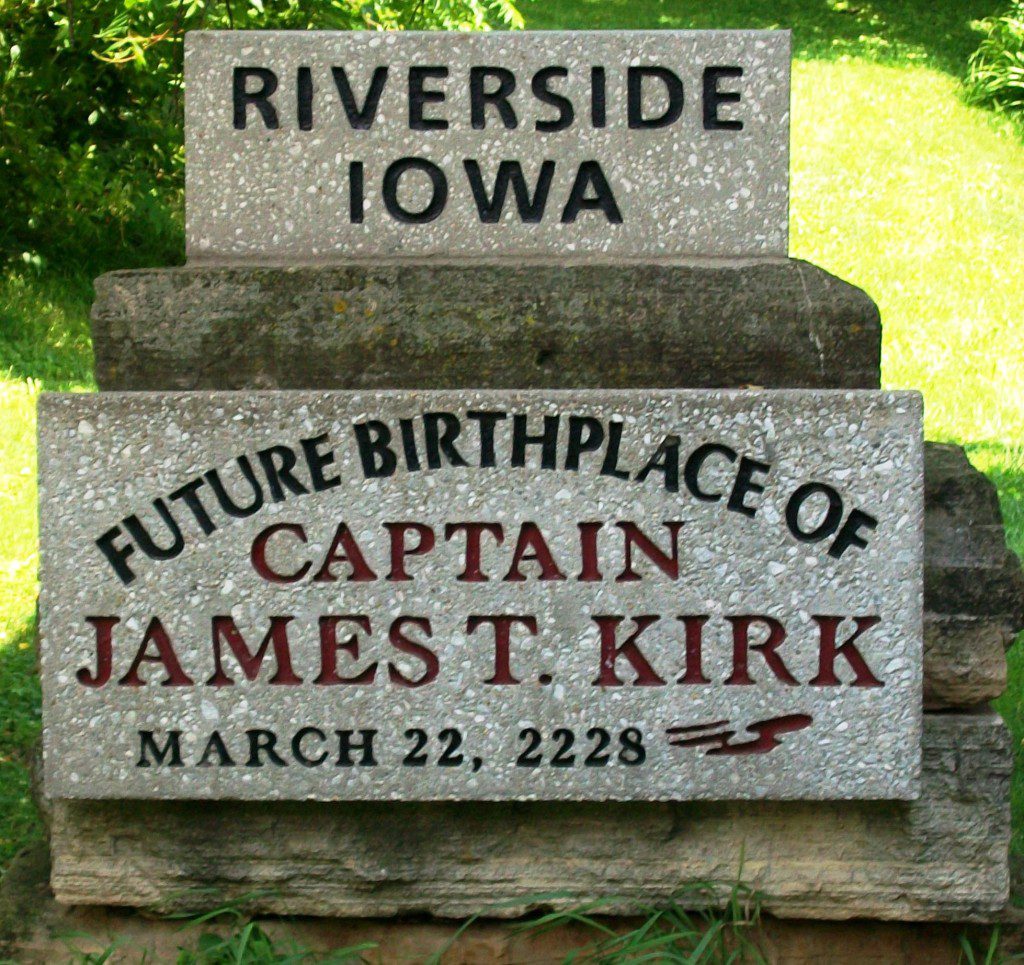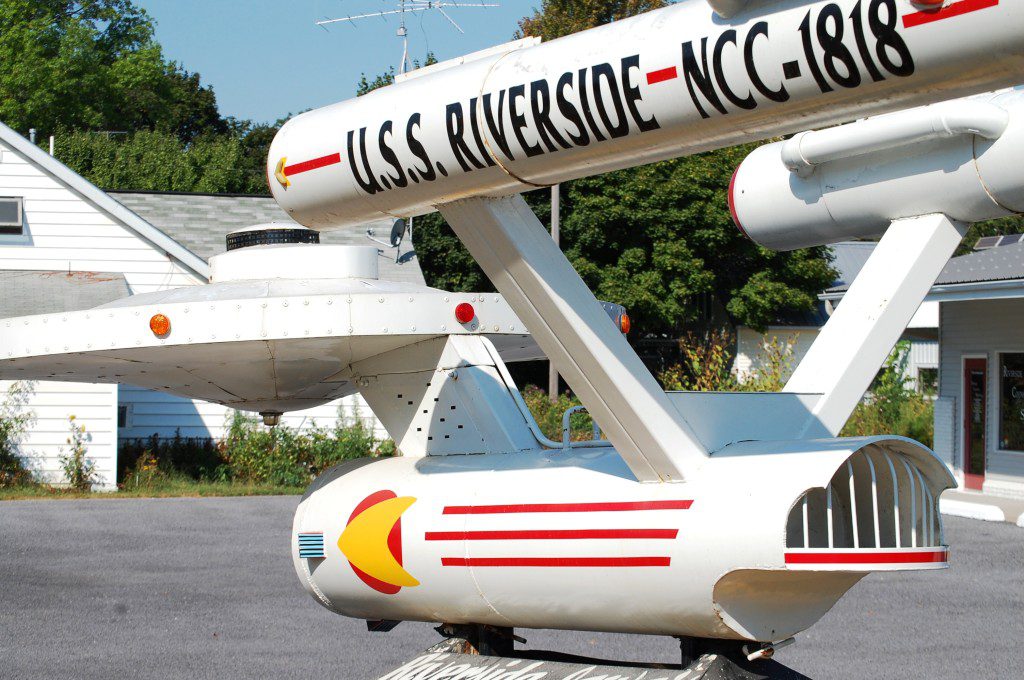 Romance, Missouri
I am going to finish off by saying I saw a sign to Romance.  I took it the road and it was a dead end.  True story!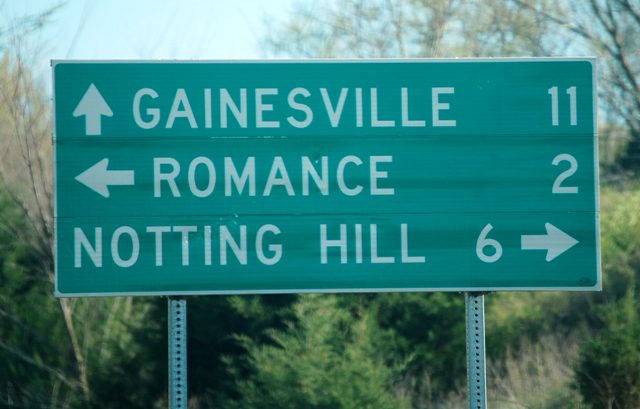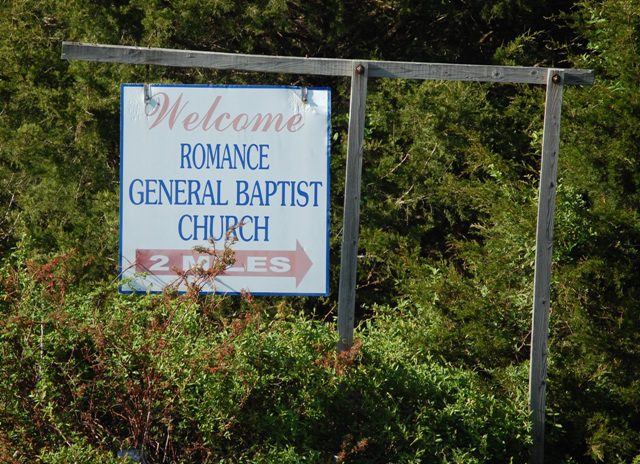 I may not have found Romance, but I found a lot of other romantic and fun places.  Hope you enjoyed this road trip.
If you like what you see, you can check out my books which cover so much more!
LESS BEATEN PATHS OF AMERICA TRAVEL SERIES

You can get my books online!  The series now has five books and I am working on books six and seven. Book Six will be all about murals from all over the country!! Watch for them later this year.