Back in 2017 I published the first book in my Less Beaten Paths of America travel book series.  Titled "Unique Named Towns," I featured a number of  towns and places that I had visited over the years.  You can see (and even order)  that book on Amazon if interested. Since then, I have continued to travel and come across the unique, fun and quirky places.  This post is all about these great places.  However, don't expect any fantastic scenery pictures in this post.  Signs and selfies with signs aren't really anything to shout home about, but they do tell the story of how fun America can be.  I am only adding a few for fun here.
In writing this, I want to note that at the 2017 juncture I had three real bucket list places to add to my every growing list of unique named places, and I have hit all of them.
Monkey's Eyebrow, Kentucky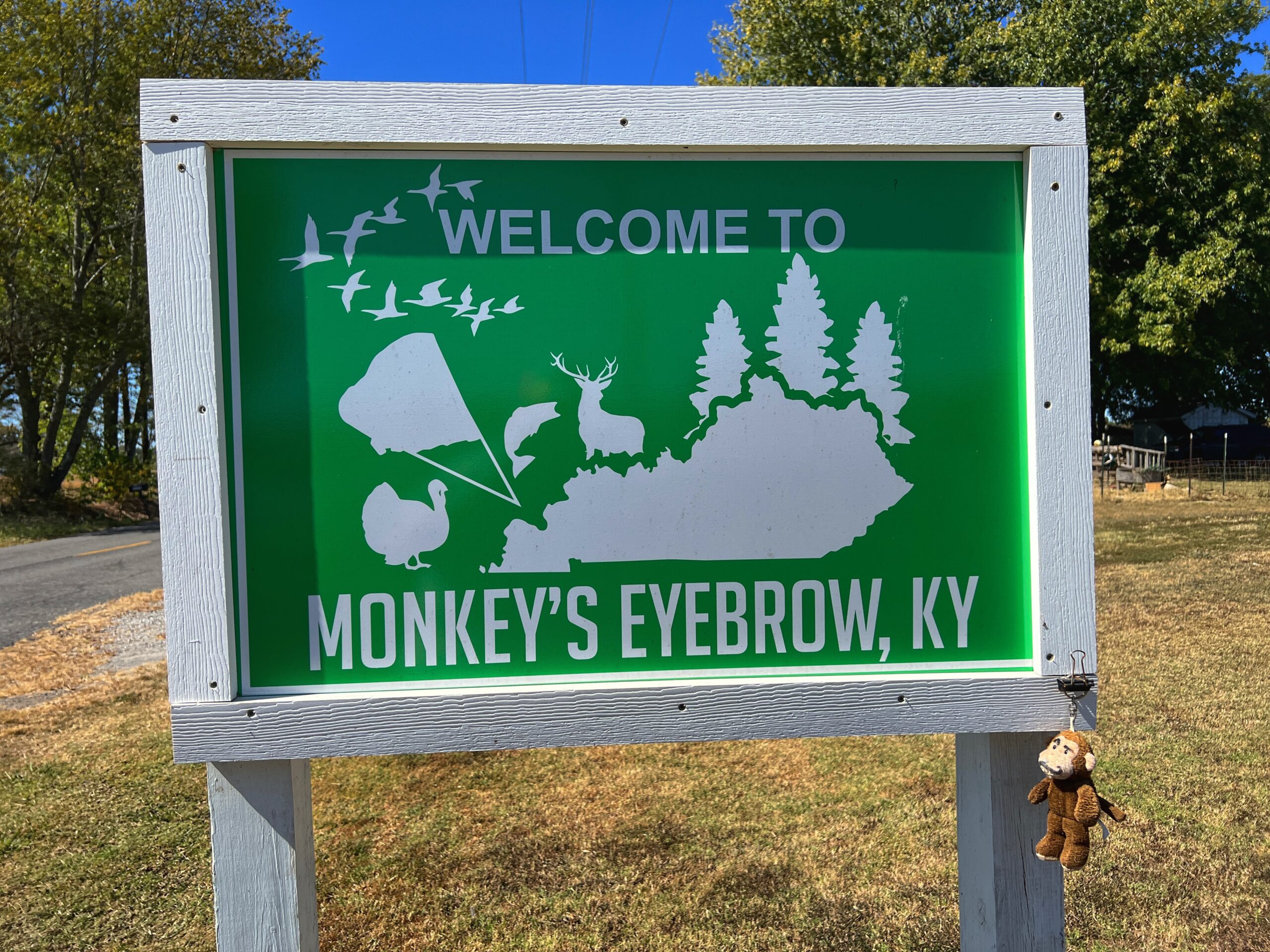 Located on the Ohio River just across from Illinois, this Ballard County community is in the northwesternmost section of the Jackson Purchase area of western Kentucky.  Though there are several theories on the etymology of the name, perhaps the most interesting is that the name came from how the location looked from the air (or from a nearby hill).  On a map of Ballard County the area looks like a monkey's head with the location of the community looking like a Monkey's Eyebrow.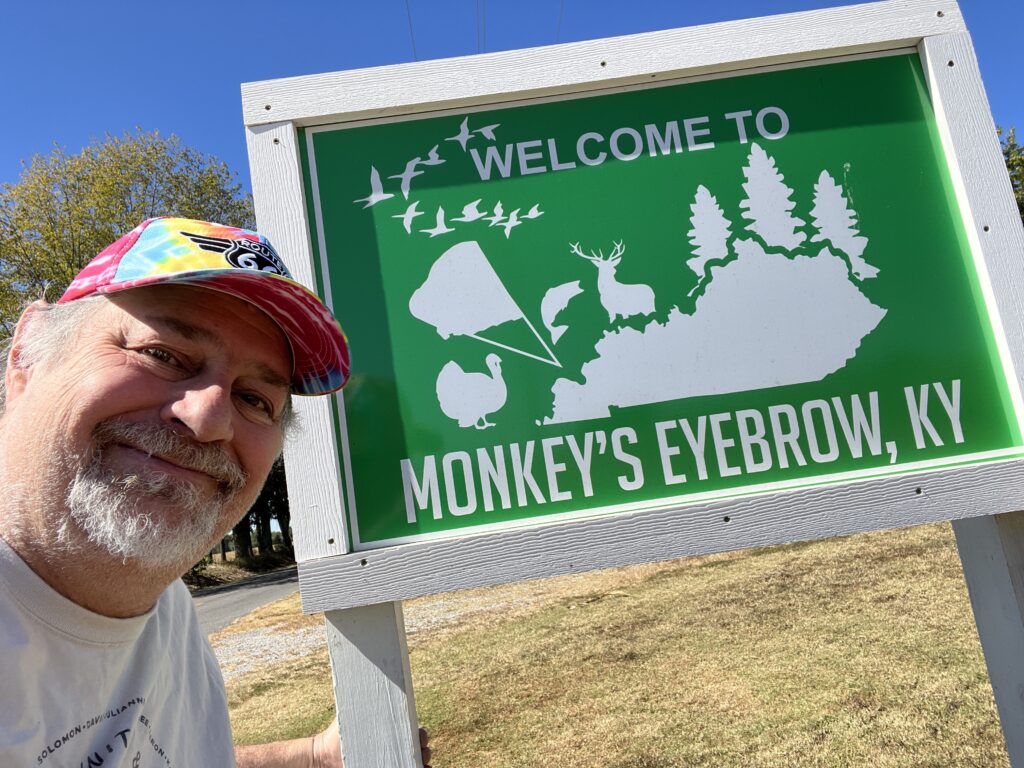 If you are wondering why it took me so long to get there, the drive is a bit out of the way and typically, when I would be in the area, I was in a hurry to get home. I finally made it a scheduled priority on my trip home from Route 66 in Illinois in October 2022.  Once crossing the bridges in Cairo, IL, I had to drive north to Barlow, KY and then drive 13 miles on the rather windy and narrow roads of KY-1105 and KY-473. Its all farmland in this area and if you don't watch carefully, you may miss the welcome sign.  When you pass by Palmore Ln on your right the sign will be up the road on the left.
Zzyzx, California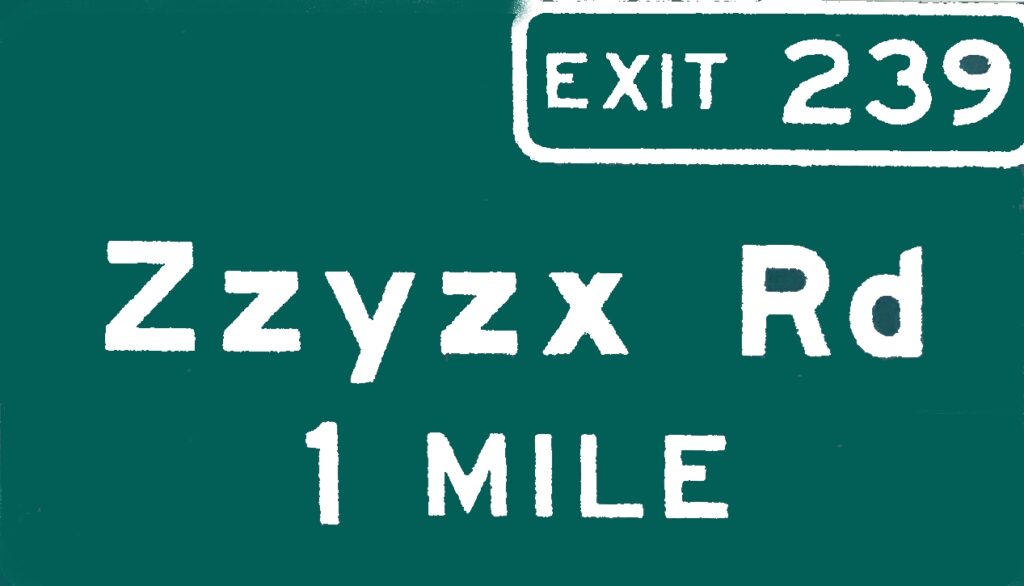 Prior to a long trip in 2020 when I finally got to drive extensively through parts of California, it had been many years since I had been there (see my book about that trip on Amazon). The exit sign to Zzyzx, California has long been a bucket list location for me.  I finally got there in February 2020 with my daughter Marissa and her three children in tow.  Located in the Mojave Desert along Interstate 15 (Exit 239) just about 7 miles south of Baker, the sign is an exit to the sparsely populated community of Zzyzx (formerly known as Soda Springs) which is now the home to the Desert Studies Center.  We opted to not drive the dusty 5 mile road.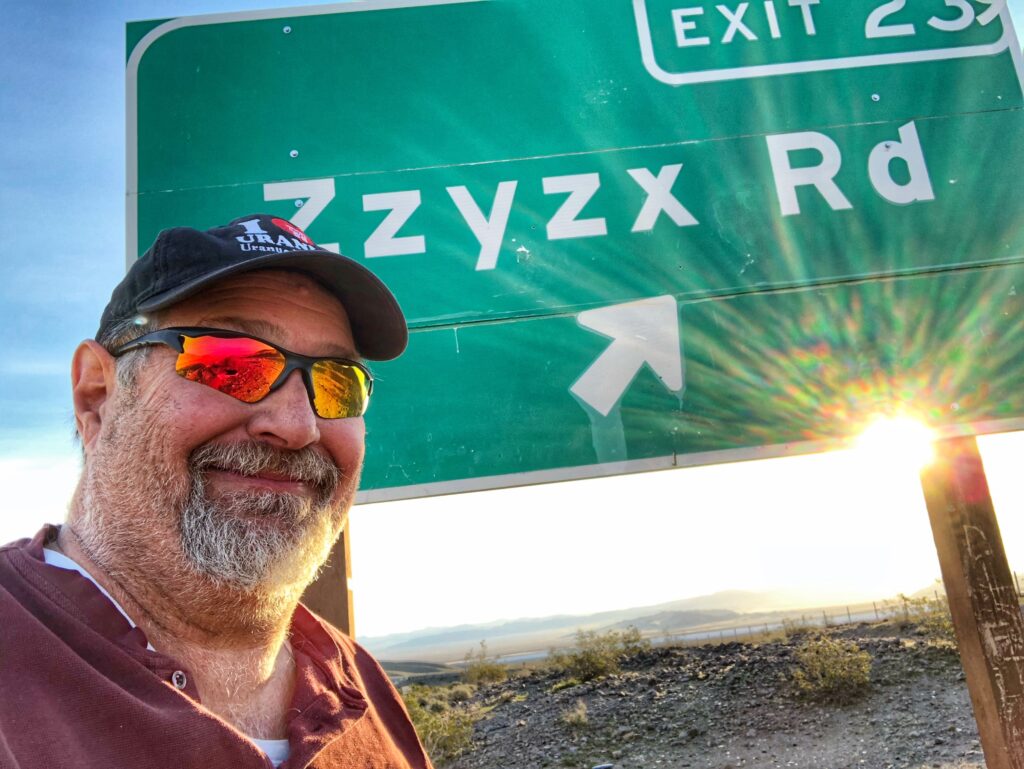 According to history Curtis Howe Springer made up the name Zzyzx and it gave to the area in 1944, claiming it to be the last word in the English language.  That same year he established the Zzyzx Mineral Springs and Health Spa.  The community has been featured in books, magazines and even two 2006 films titled Zzyzx and Zzyzx Road.
Accident, Maryland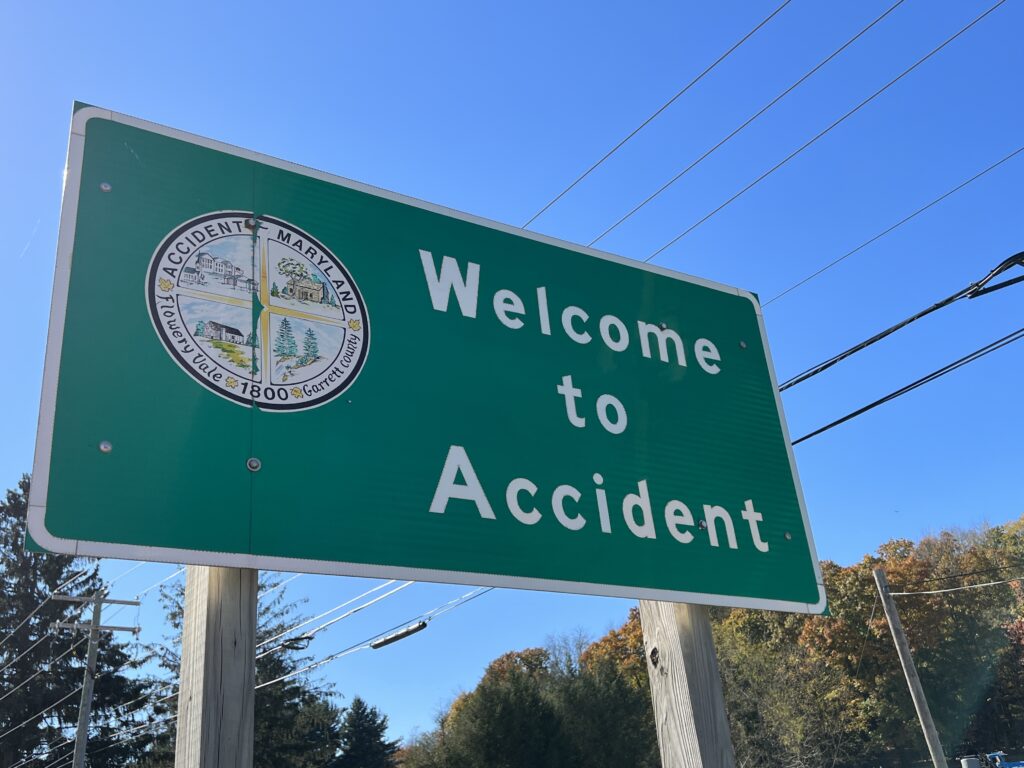 OK, its a random name, but for me it was always an interesting one.  In 2022 I finally made my way to this town on a visit to Baltimore.  So, why would a town be named Accident?  Well, there is an interesting story behind that.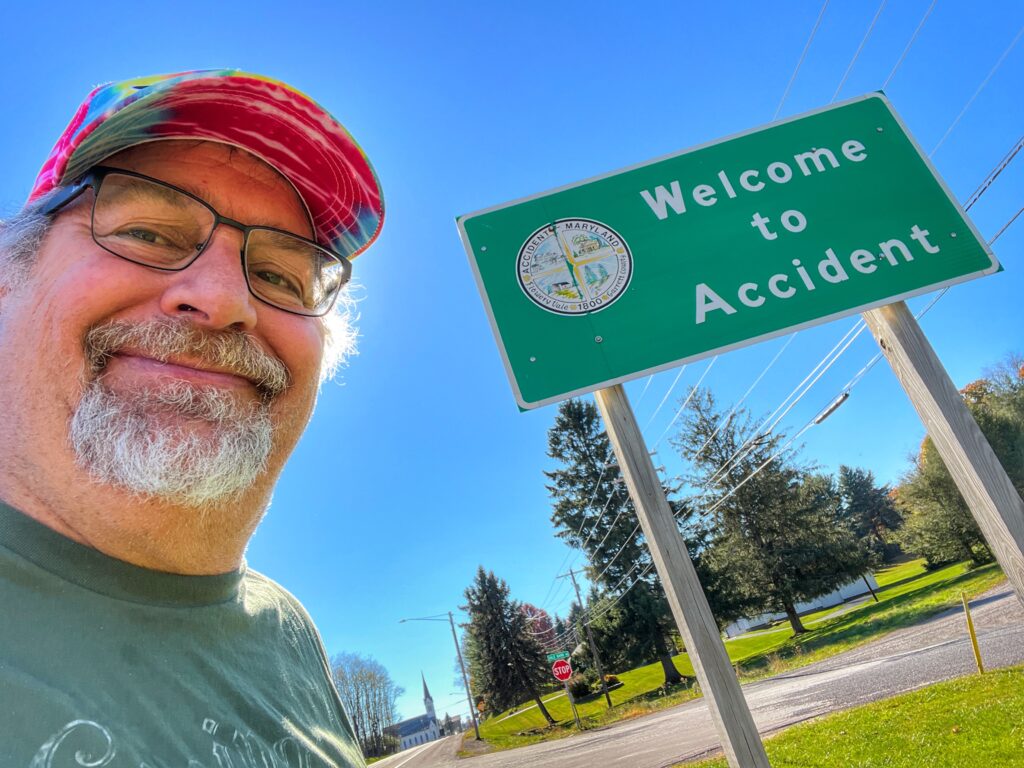 In 1751 a grant of land was given to a George Deakins by King George II of England.  Mr. Deakins was to receive600 acres of land anywhere he chose in Western Maryland. He sent out a survey team and the engineers provided him the maps of the plots.  To their surprise, they discovered they had surveyed a tract of land starting at the same tall Oak tree and returning to the start point. Mr. Deakins chose this plot of land and had it patented as "The Accident Track."  The town was incorporated in 1916.  In 2020 the population was 338.   Of interest: residents of Accident are called "Accidentals."  There is apparently only one other place in the U.S. with the name of Accident.  It is located in near Springdale, Arkansas.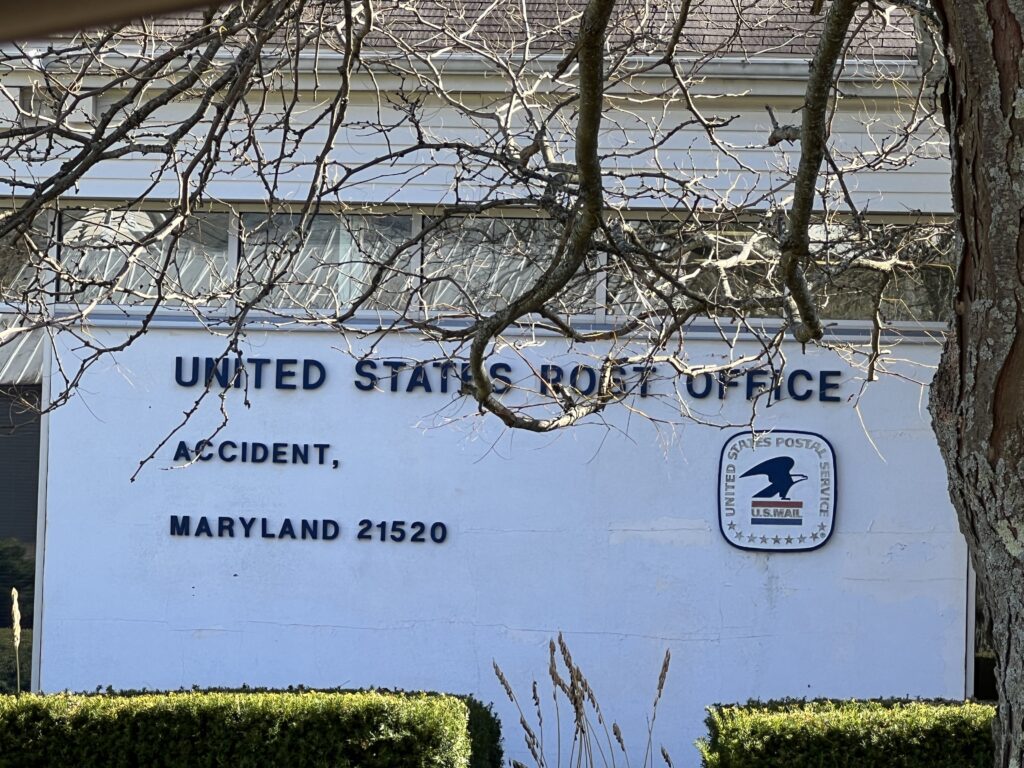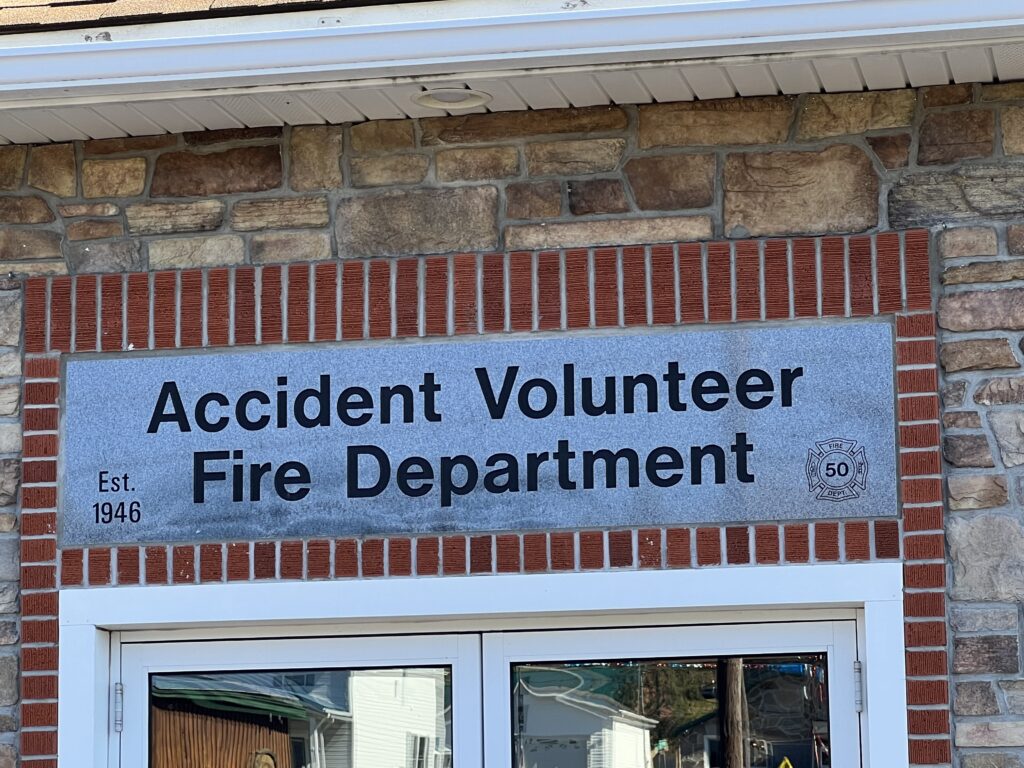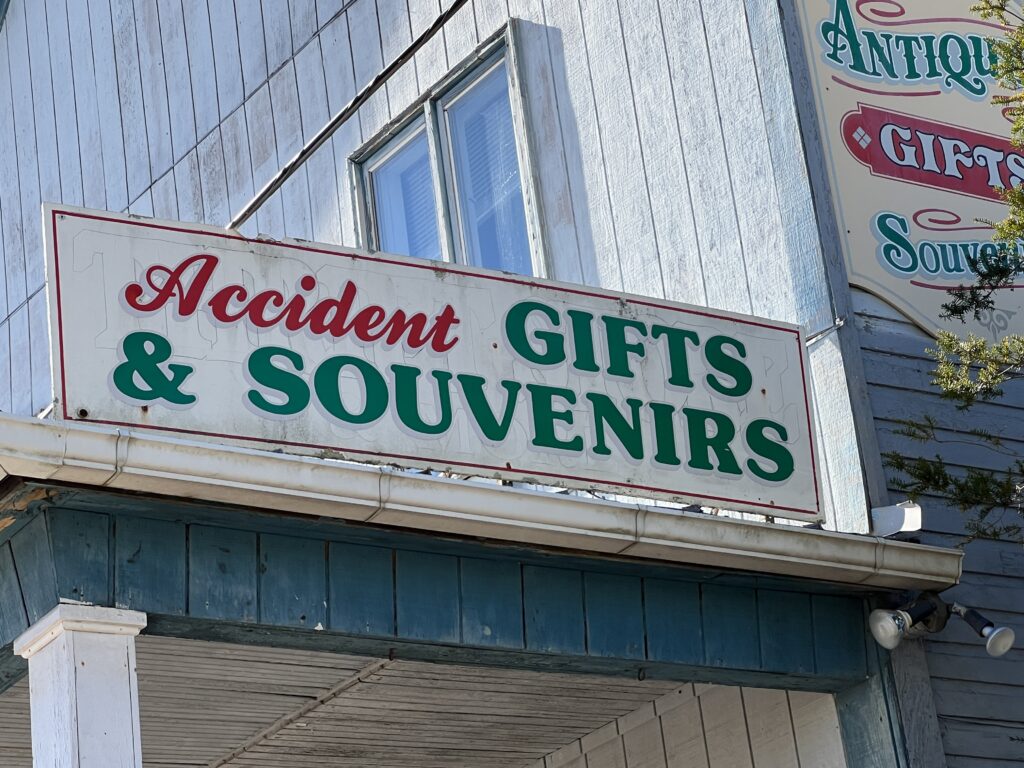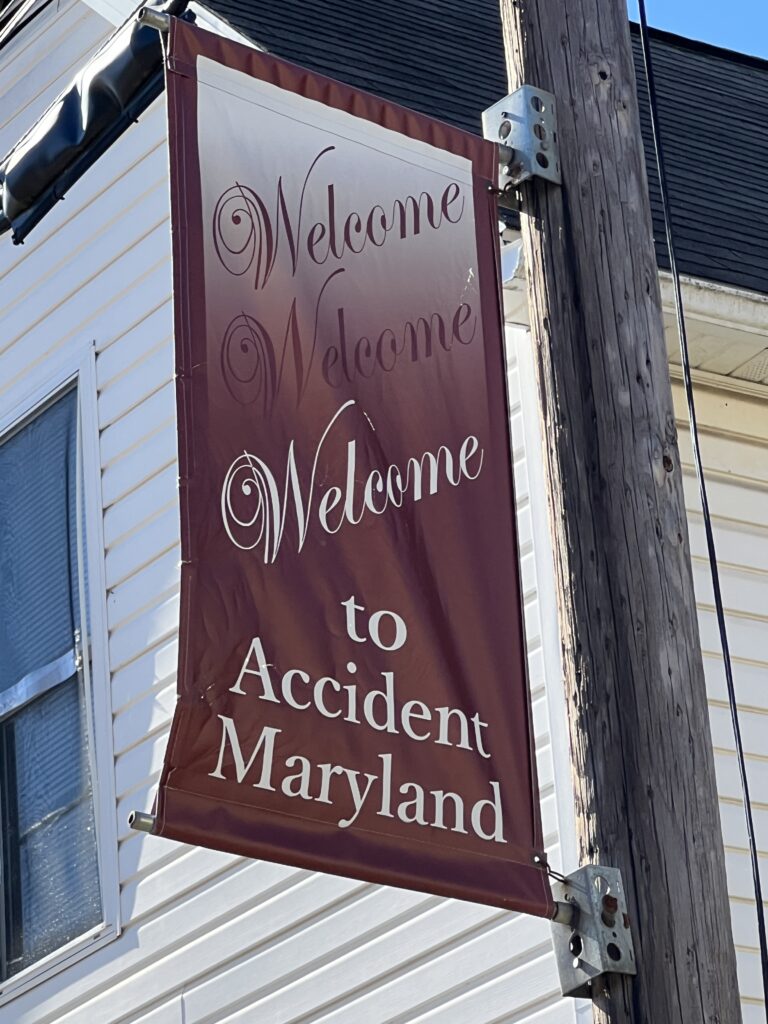 To get to Accident, Maryland is actually not too difficult.  Driving west of Grantsville on Interstate 68 in Maryland, take the Keysers Ridge exit and go south on US 219. Its about a 7 mile drive.
MANY MORE UNIQUE PLACE NAMES
Since my 2017 book, I have driven 1000s of miles and I always make it challenge each day on road trips to visit at least one unique name town each day on the road.  I actually search the nearby area each morning to find one!! Following, in no particular order, are many of the interesting named places, and their stories.
David, Kentucky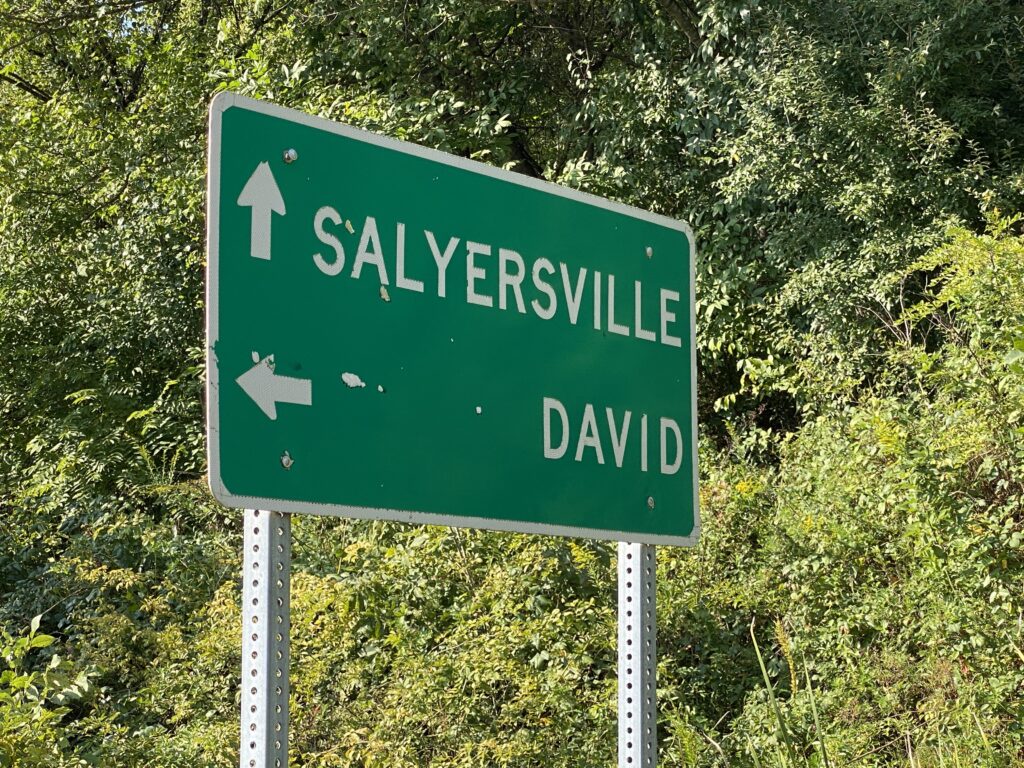 There is only one place with the name David to be found in the U.S. and it is in Kentucky.  Interestingly, I never knew it until September 2021 when I had taken my wife on a biking trip to Prestonsburg deep in the Appalachians of southeast Kentucky. The town was actually along the Prestonsburg Passage Rail Trail, a 9 mile trail from Archer Park in Prestonsburg and ending at David.  The town of David is approximately 100 miles southeast of Lexington.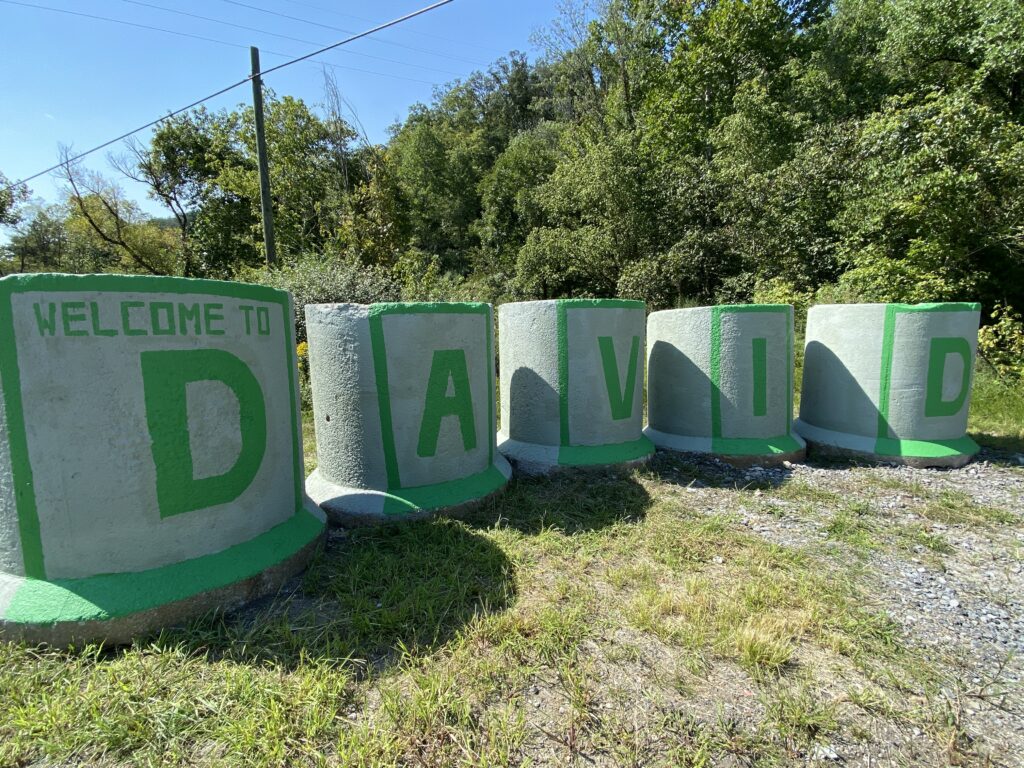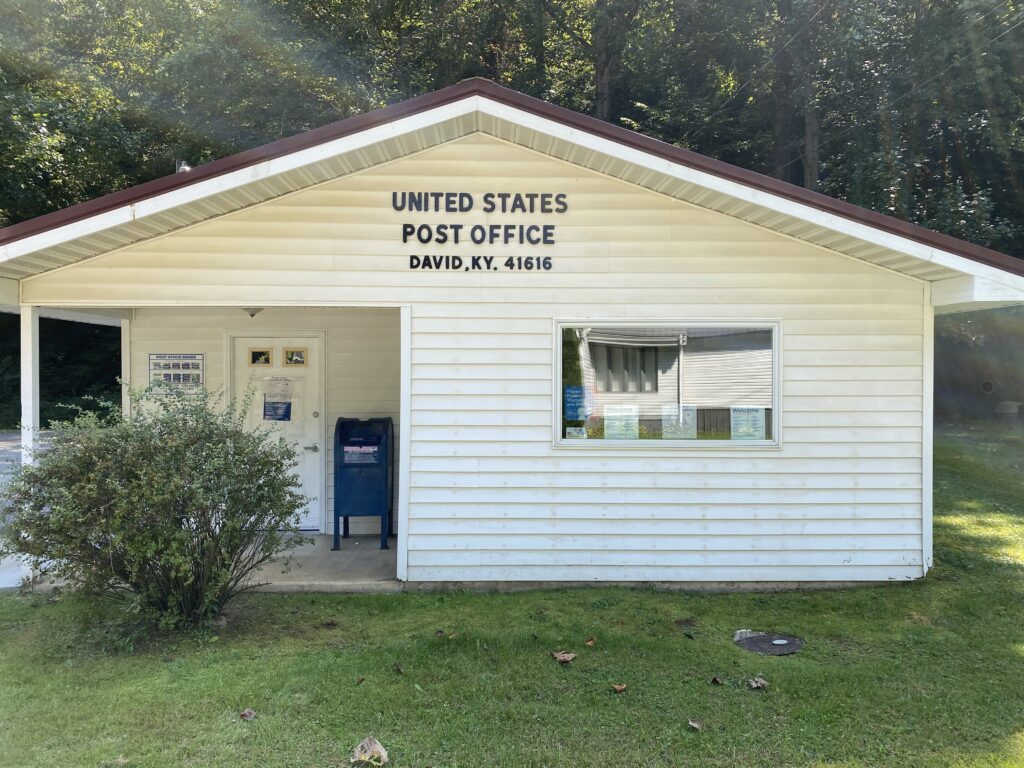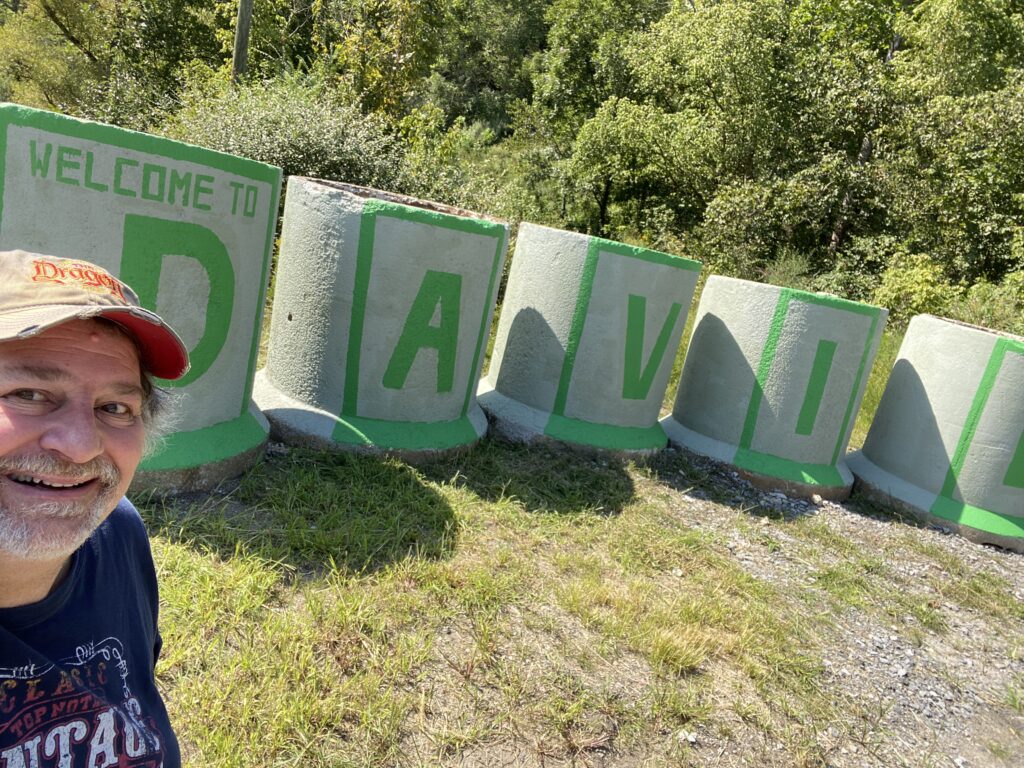 David is an old coal mining town in Floyd County on County Highway 404 and was named for David L. Francis, who was president of the Princess Elkhorn Coal Company which had build and owned the town. As of 2000 there was a population of 435.
Davey, Nebraska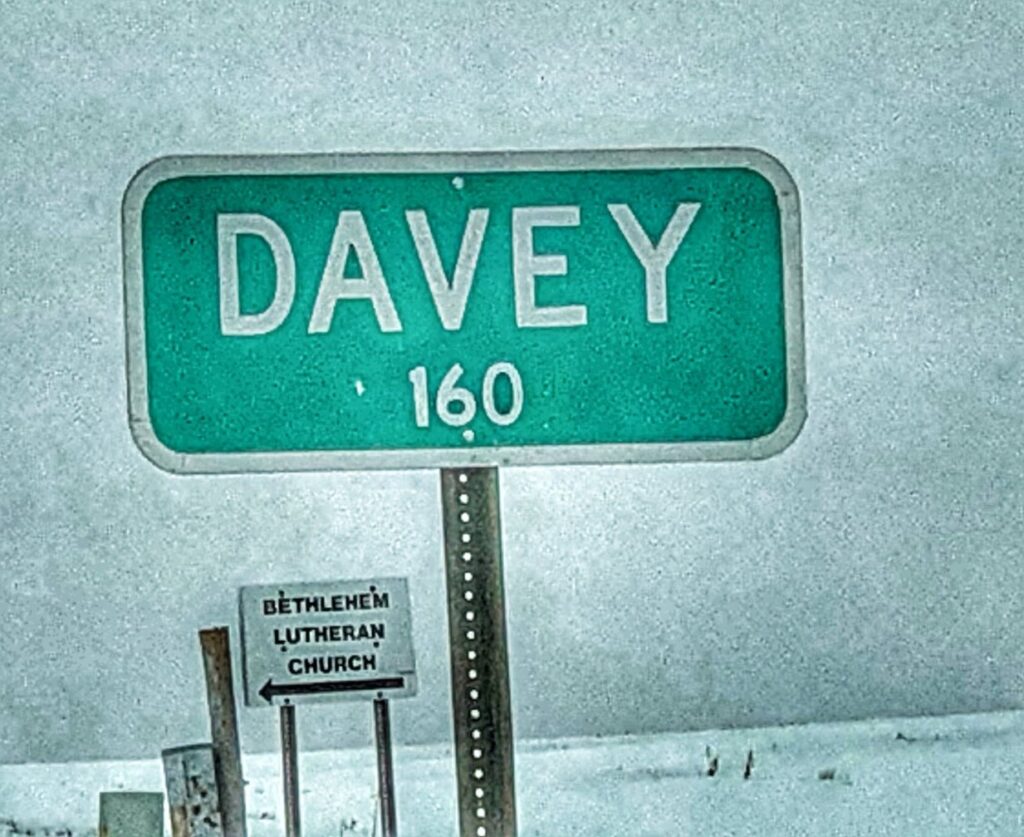 There may only be one David, but there is also a town named Davey in Nebraska. Located near Lincoln the town had 154 residents in 2010. Originally known as Rock Creek, the area located a Pony Express station in 1871.  Like many mid-western towns, the town grew out of a railroad in the 1880s when the Fremont, Elkhorn and Missouri Valley Railroad was extended to the Rock Creek area and was then named for Michael Davey, a pioneer citizen.  It is located off of US 77 north of Interstate 80 and north of Lincoln.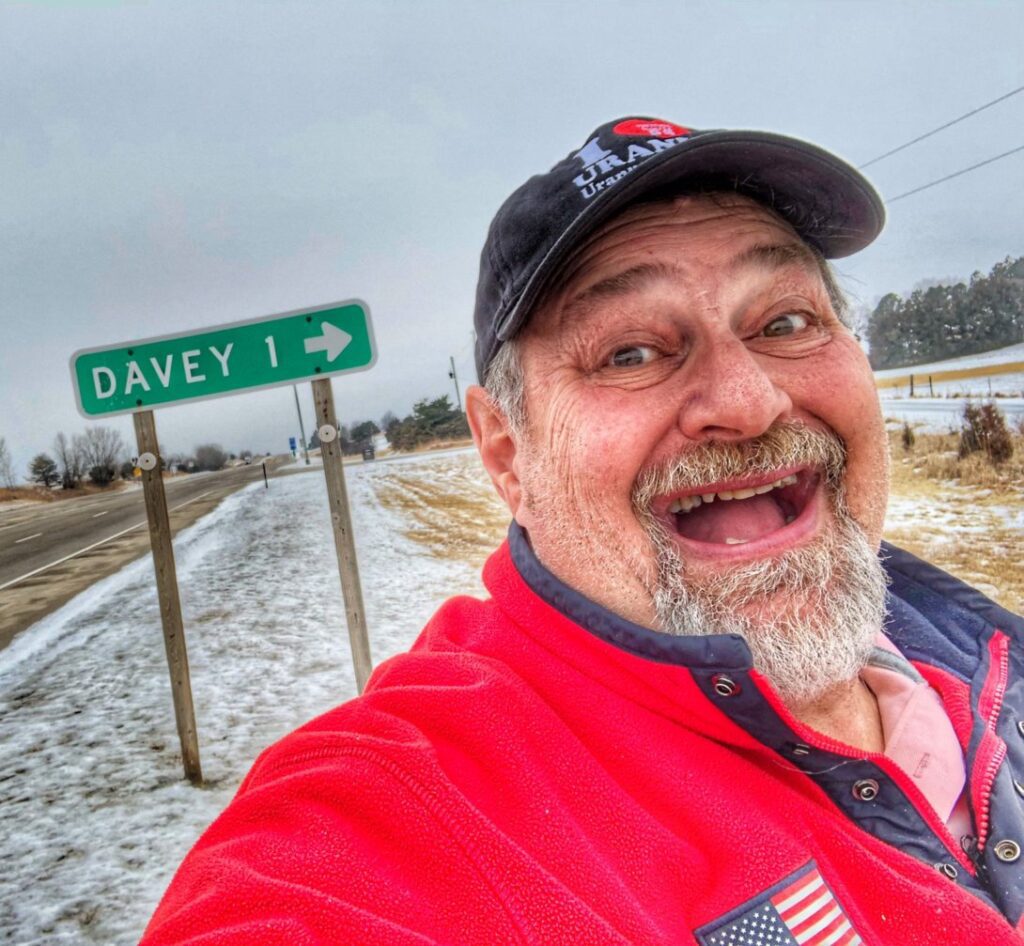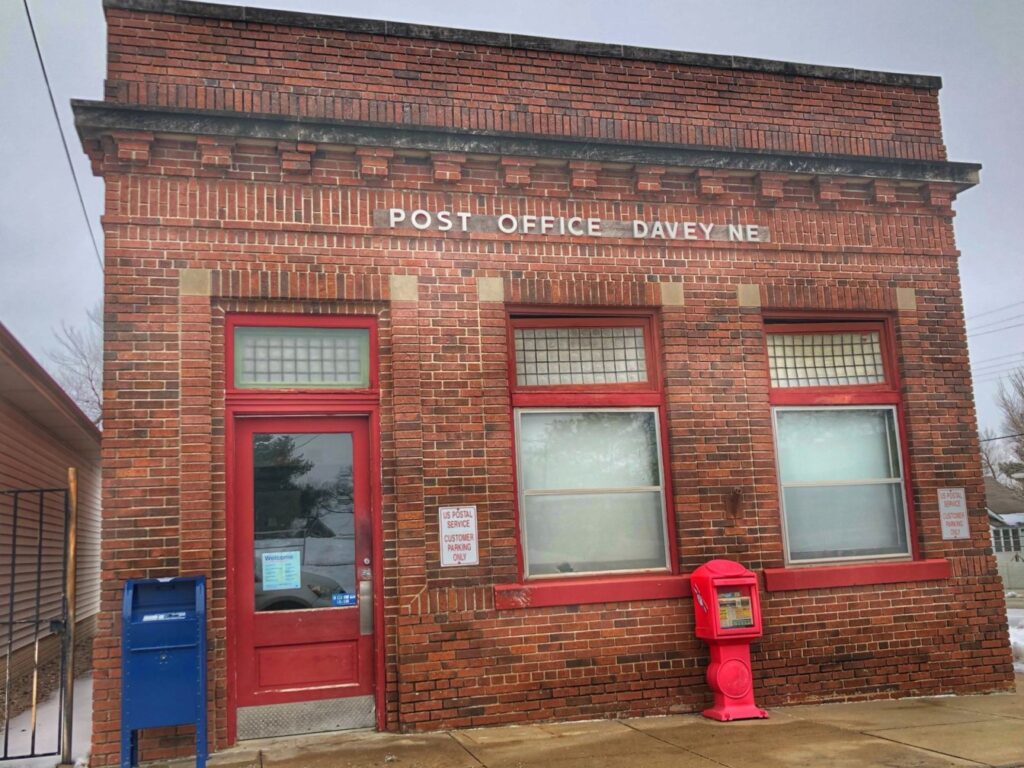 Happy, Texas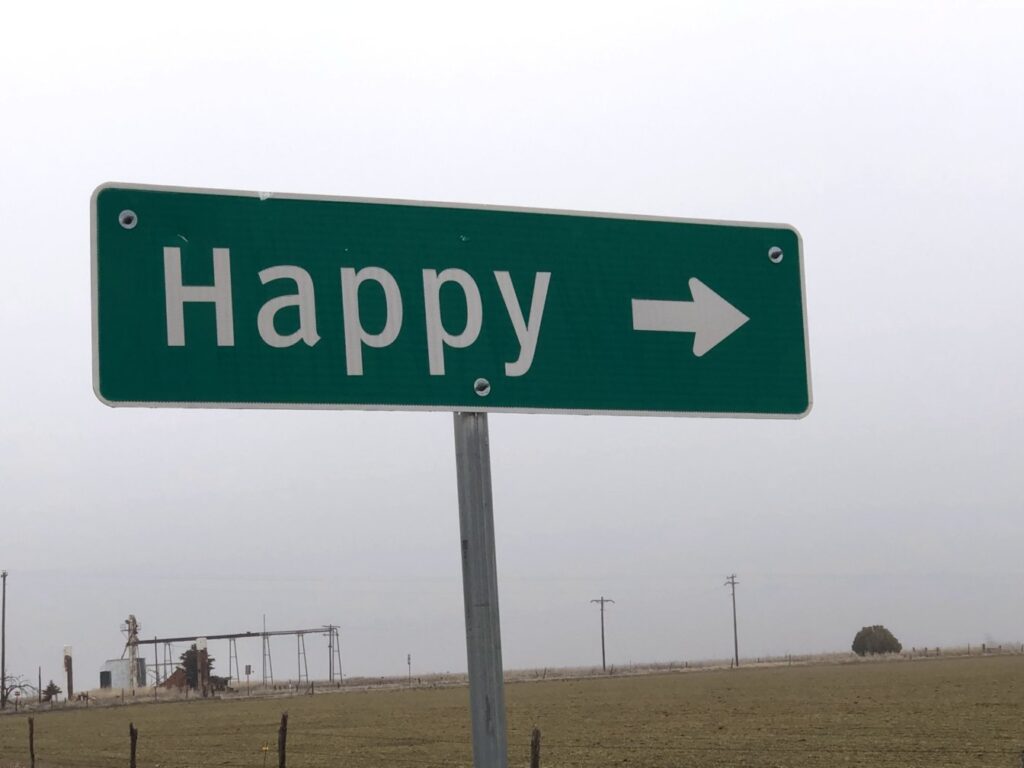 I am always seeking Happy.  A number of years I came across Happy, Kentucky, located on KY-15 southeast of Hazard in the Appalachians and beelined it to get there.  Turns out there are only two other towns named Happy in the U.S. There is a dot on the map for Happy, Arkansas, located northeast of Little Rock off of U.S. 67.  I have not been there.  But then, there is Happy, Texas!  By far the biggest of the three Happys, the town of 678 is near Amarillo.
The town of Happy, Texas derives its name from Happy Draw, a stream named in the 19th century by a group of cowboys happy to find water. The town even has a motto as "The Town Without a Frown."  For you trivia buffs, Happy was the hometown of Joe Cephis Fortenberry. "Who was that?" you ask. He was the captain, high scorer and MVP of the first U.S. Olympic Men's Basketball Team. That team won the first ever Olympic Gold Medal in the sport. The 6'7″ Fortenberry has been credited with inventing the dunk shot, ending the jump ball after made goals and also causing the goaltending rule to be instituted.  He was a star for the Phillips 66ers, the big powerhouse team in the AAU Basketball league, the precursor to the NBA.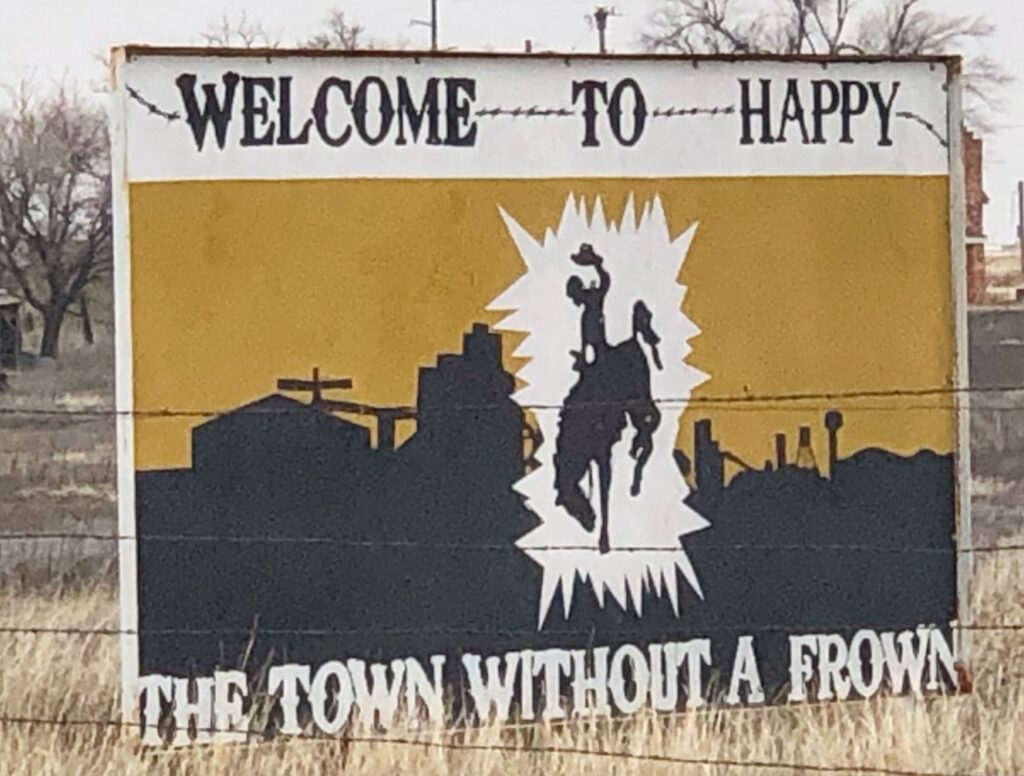 As for the actual town of Happy, which is located just off of Interstate 27 south of Amarillo in the Texas panhandle, it is not really a thriving town any longer.  With a population of just over 600 Happy residents, it does have a few shops and things.  There is a nice water tower and even a Happy Cemetery!!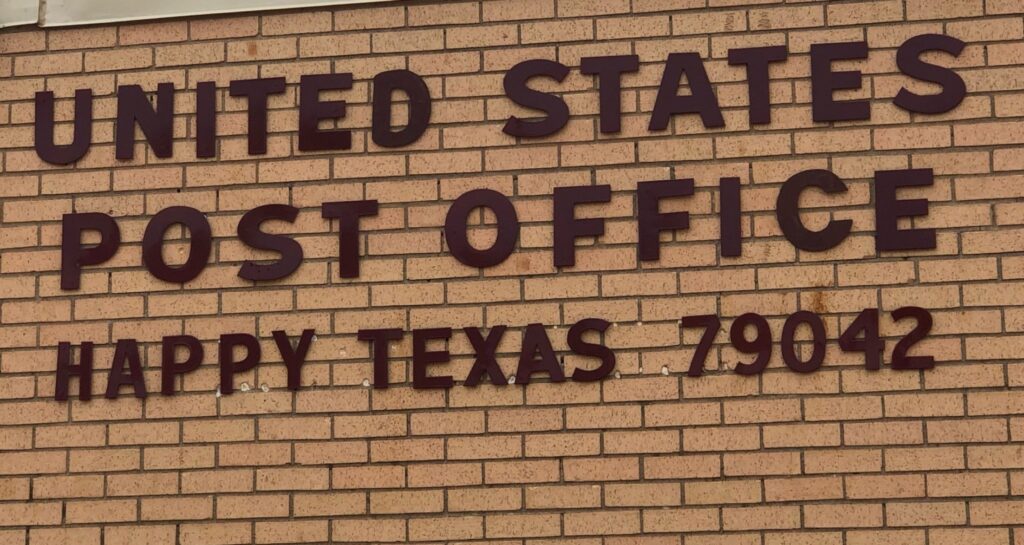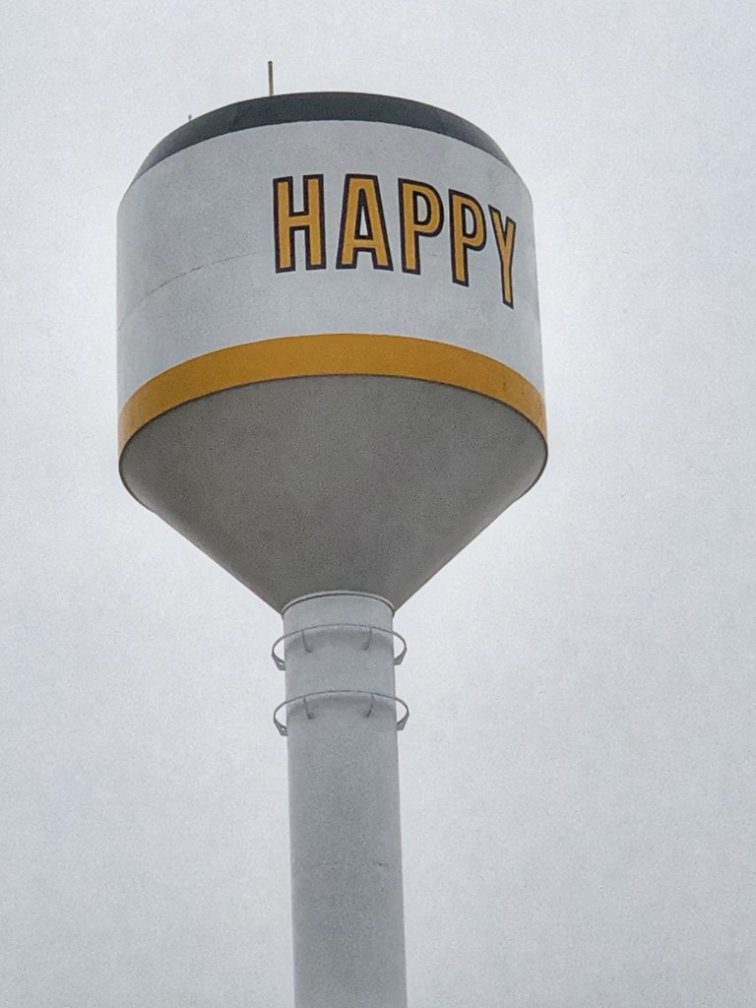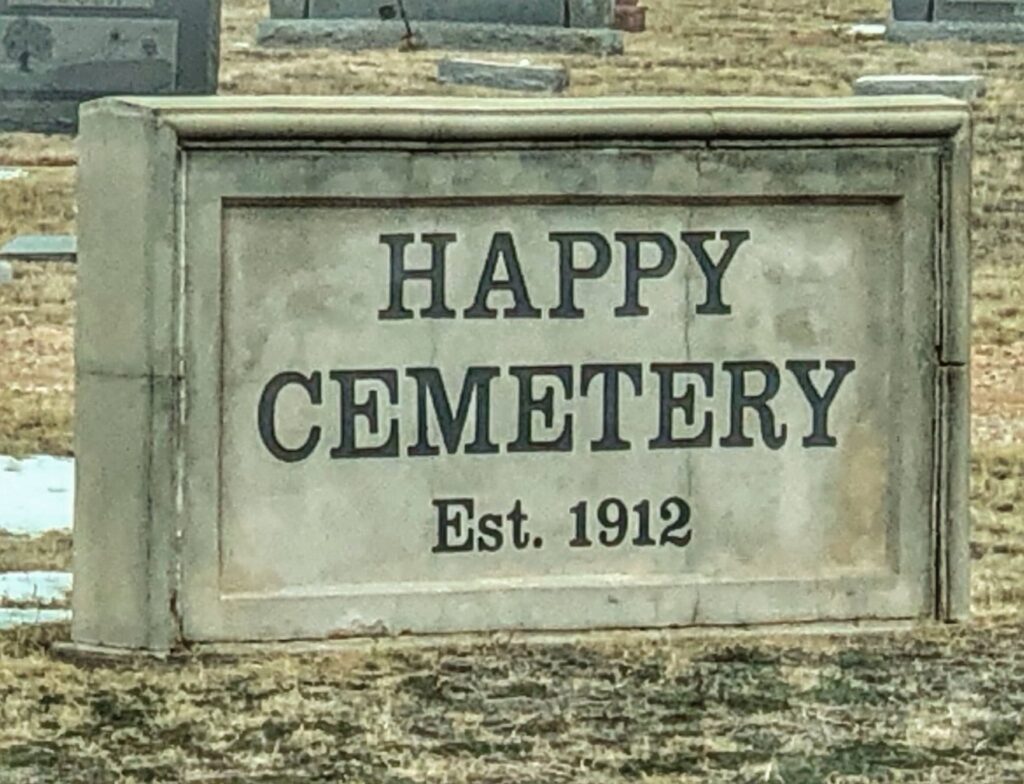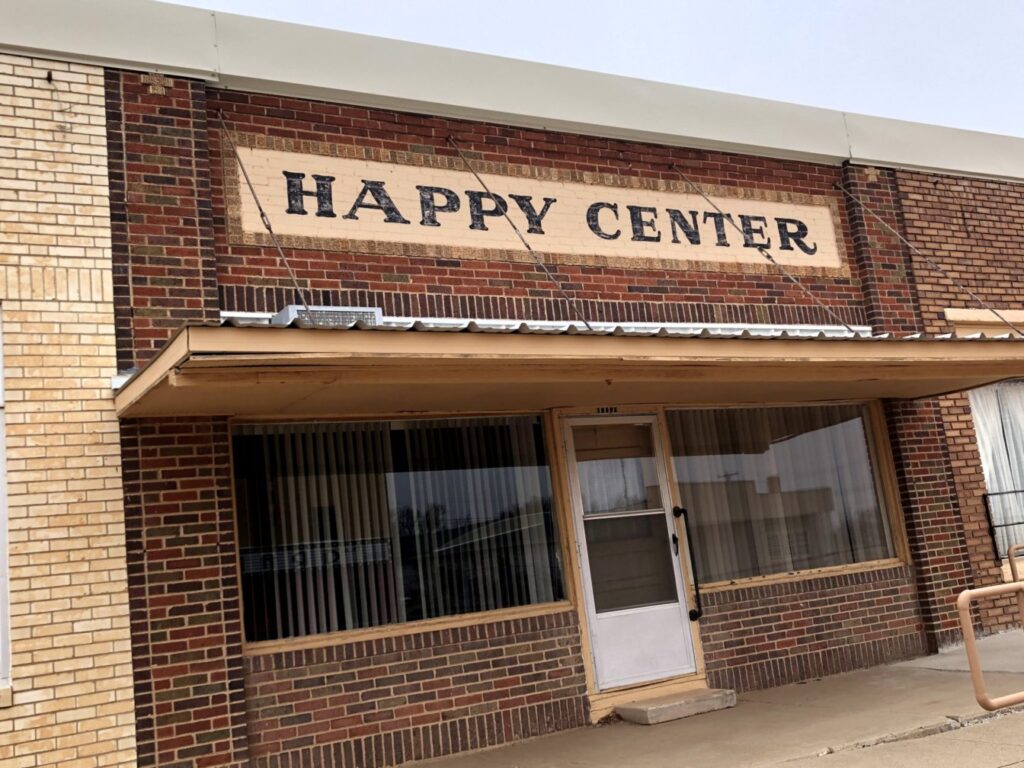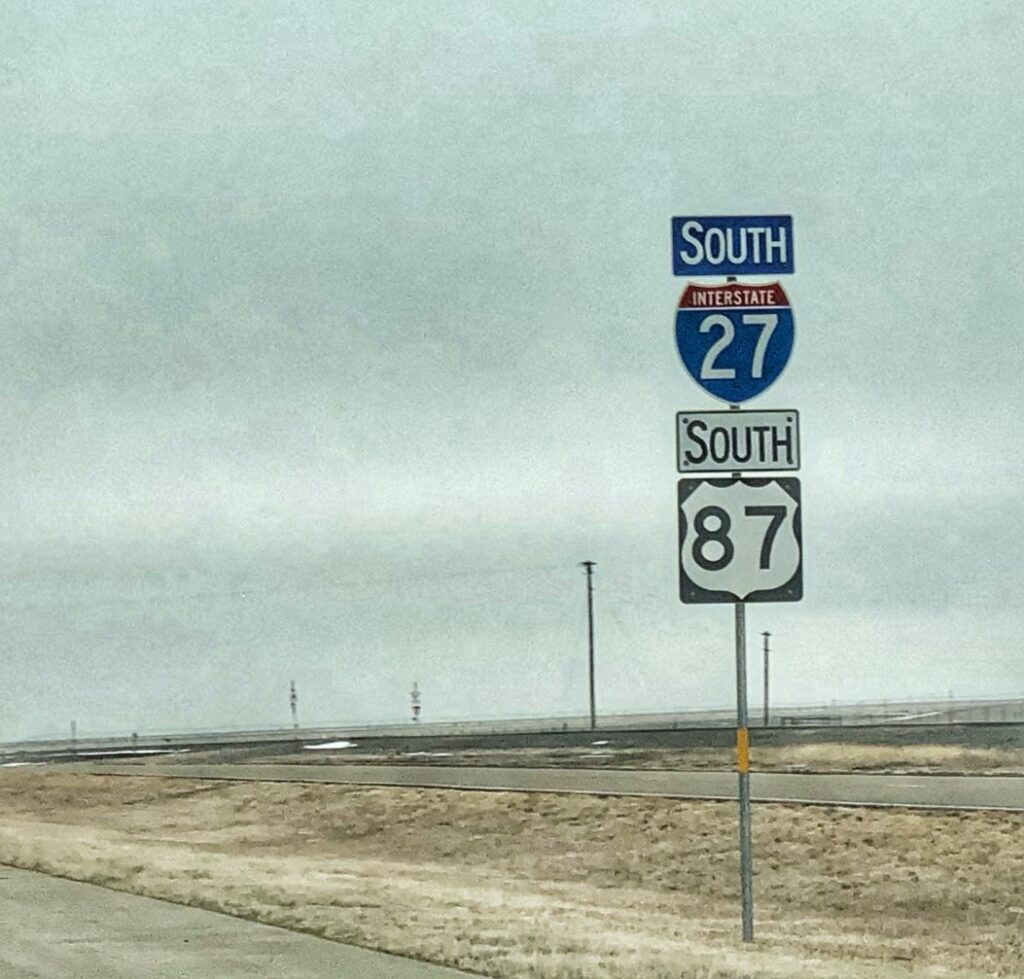 Delight, Arkansas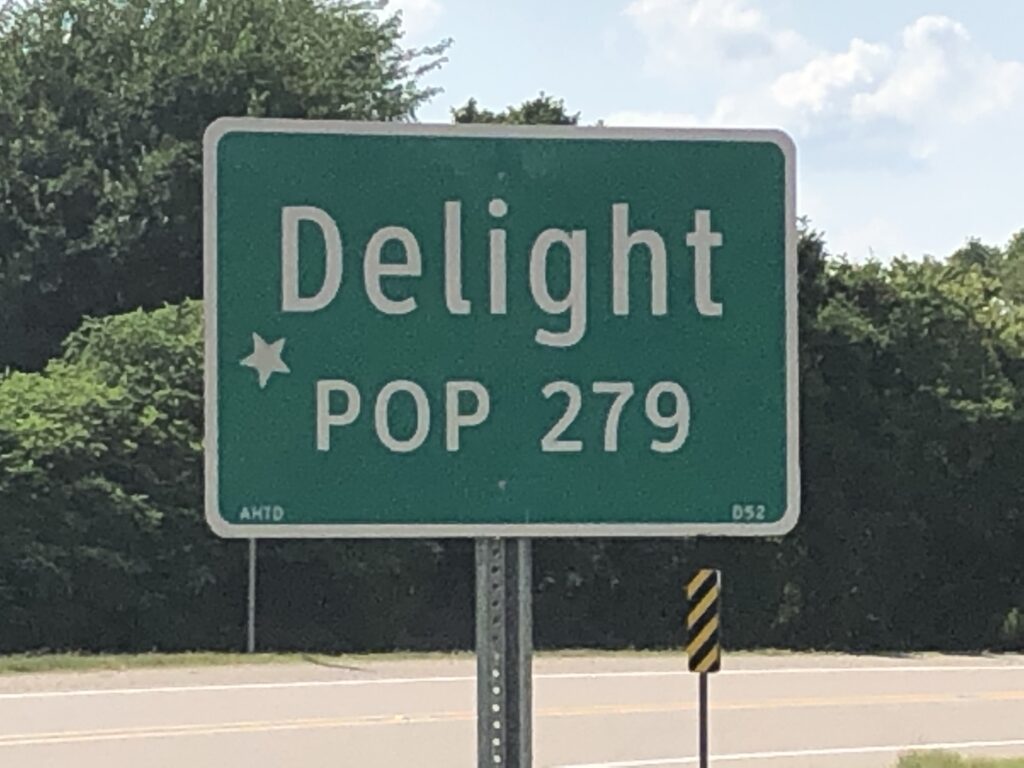 I drove through Delight on my way home from Texas in June 2019.  I saw the town name on the map and went for it despite it really being out of the way.  But what is an adventure worth if you don't go out of your way eh?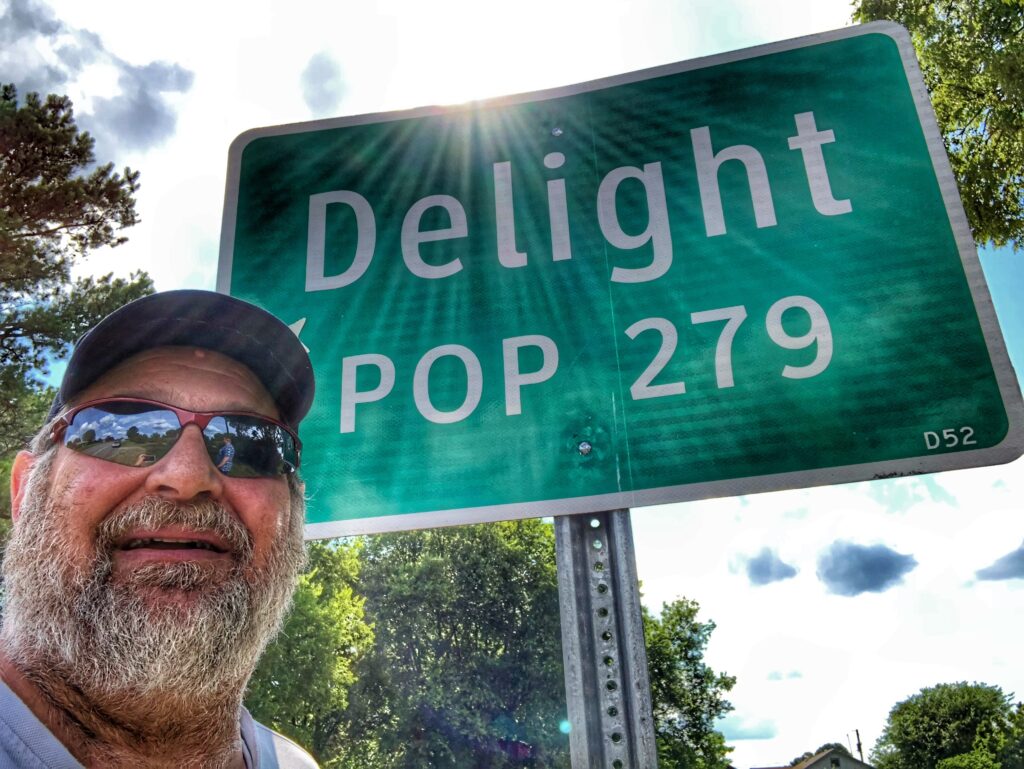 The small community of 279 is located at the junctions of AR-19 and AR-26 west of Antoine, AR.  Originally named Wolf Creek in 1833, it was a identified as a mail stop between Little Rock and the Hempstead County Courthouse.  After some land purchases and several changes of hands, and then the passing through of the railroad, Confederate Army Veteran William H. Kirkham  donated a town site and he named the town Delight as it is "such a delightful place to live." The town was incorporated on September 9, 1905 with John Brock as the first Mayor.
And, to my absolute delight, I also learned while in Delight that Glen Campbell was born in Delight.  I was always of fan of this Country Music Hall of Fame inductee.  Though I love many of his songs, perhaps my favorite is This Day is Mine, even more meaningful because of his Alzheimer's diagnosis. In 2010 Campbell was diagnosed with Alzheimer's disease,  a terrible thing for anybody, but especially a musician.  He succumbed to the disease on August 8, 2017 in Nashville at 81.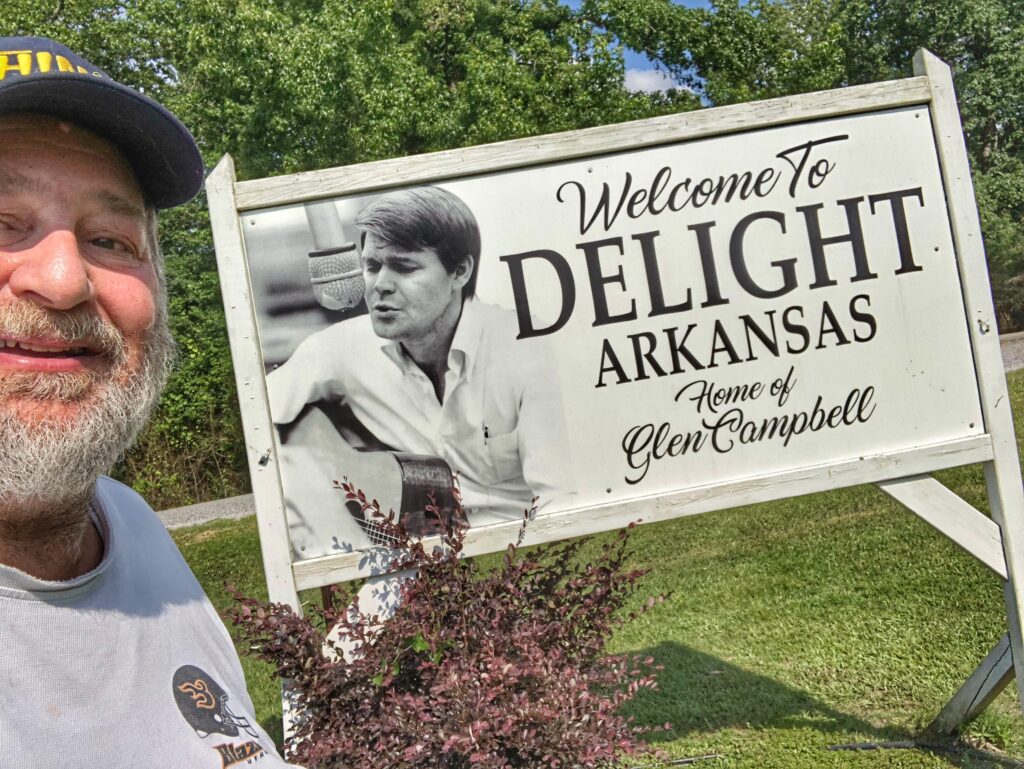 Marvel, Alabama
In 2017 I began working for ComicBook.com which is now part of Paramount CBS.  Though a fan of Marvel superheroes before that, Marvel was not really a big deal to me.  However, on a trip to Houston in July 2018, I was searching for my daily town name to visit and came across Marvel.  I even bought a Marvel comics t-shirt to celebrate the event.  The unincorporated community was quite the detour for my granddaughter Autumn and I.  We had left Birmingham and were headed southeast.  It was about 45 miles from downtown Birmingham and required a jaunt down Interstate 65 to exit 234 and then an 18 mile drive on a very winding County Road 22 and County Road 10, both in Bibb County.
When we finally arrived, I was sorely disappointed to not see one of those nice green guide sign telling me I had arrived.  But, we did come across the Marvel Church sign, so I had my selfie moment!!  There is no town as such and very little population.  Really backwoods.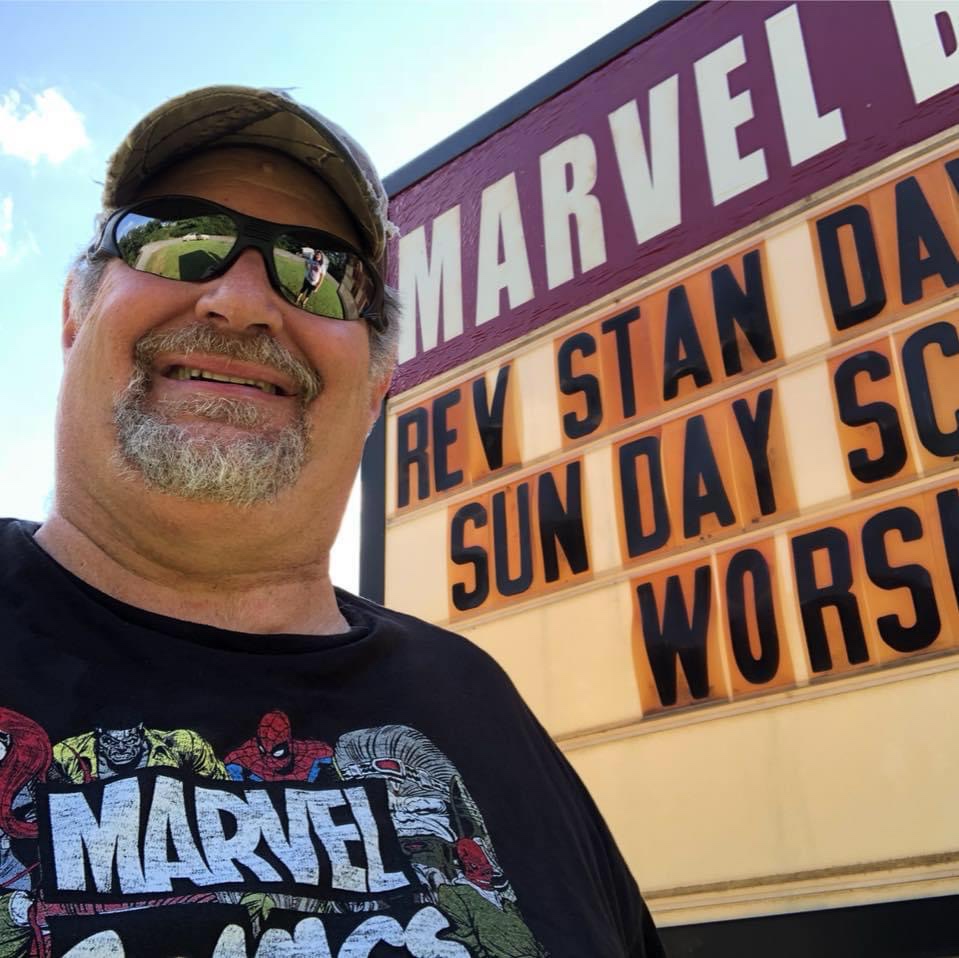 Novelty, Ohio
Clear in northeast Ohio is a small community north of Russell Center, Ohio.  There are a couple of small shops and a Post Office.  But, obviously a novelty to visit.  It is located on OH-306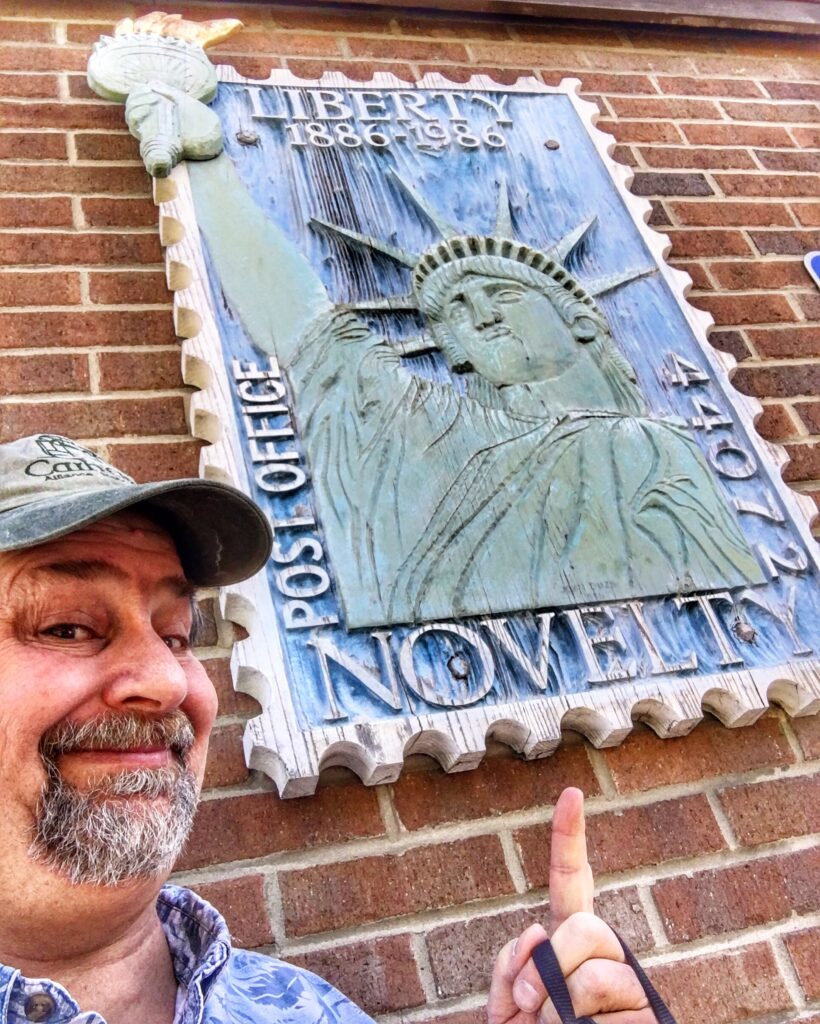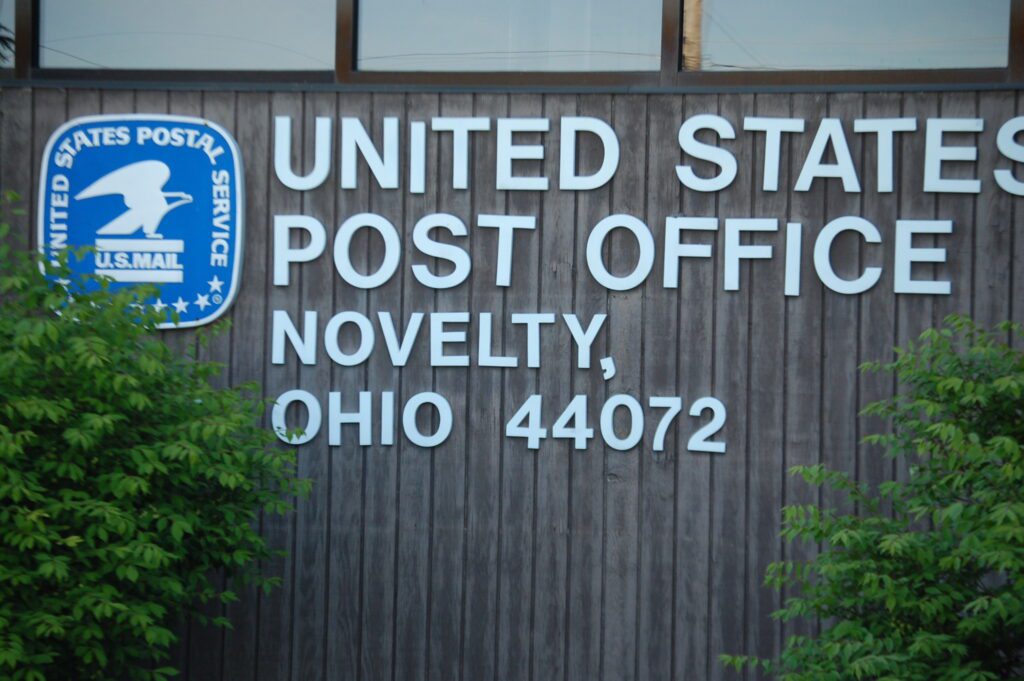 Gnaw Bone, Indiana
Yet another sparsely populated community, Gnaw Bone is in Brown County on IN-46 between the cute town of Nashville and the town of Columbus.  The origin of the name is pretty obscure, but one theory is that is came from a French settlement in the area called Narbonne, and sounded like Gnaw Bone to the English speakers.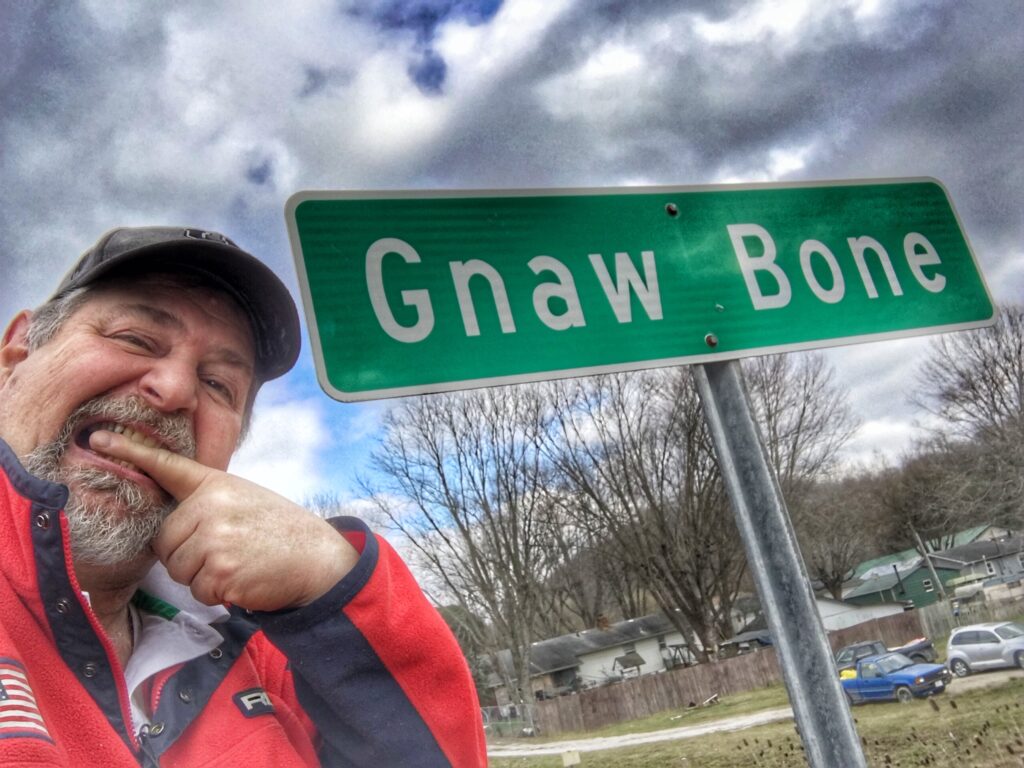 Many, Louisiana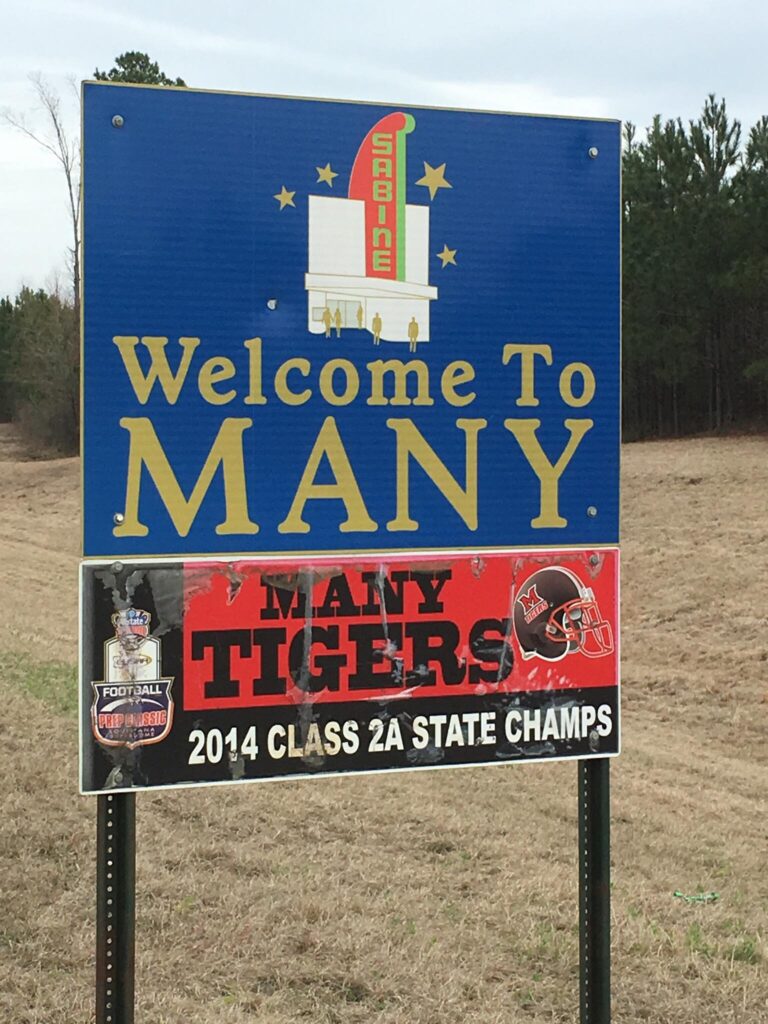 There are many uniquely named towns in the U.S., but only one named Many.  Unlike many of the places above, Many has a population of nearly 2800 and is home to the famous Sabine Theater, which is now called the Many Community Center.  The town was named for Colonel James B. Many who commanded the garrison at Fort Jesup. Army officer who spent much of his career on America's western frontier. He was an early 19th Century officer whose task was to protect settlers, deal with Indians and charting territory for transportation.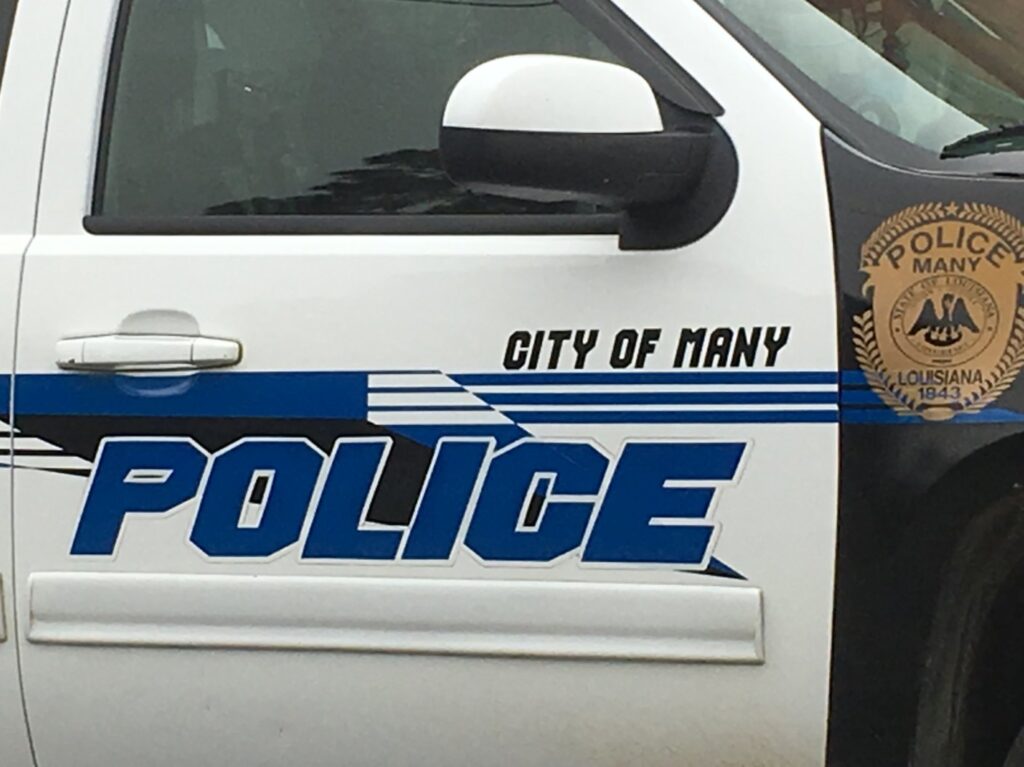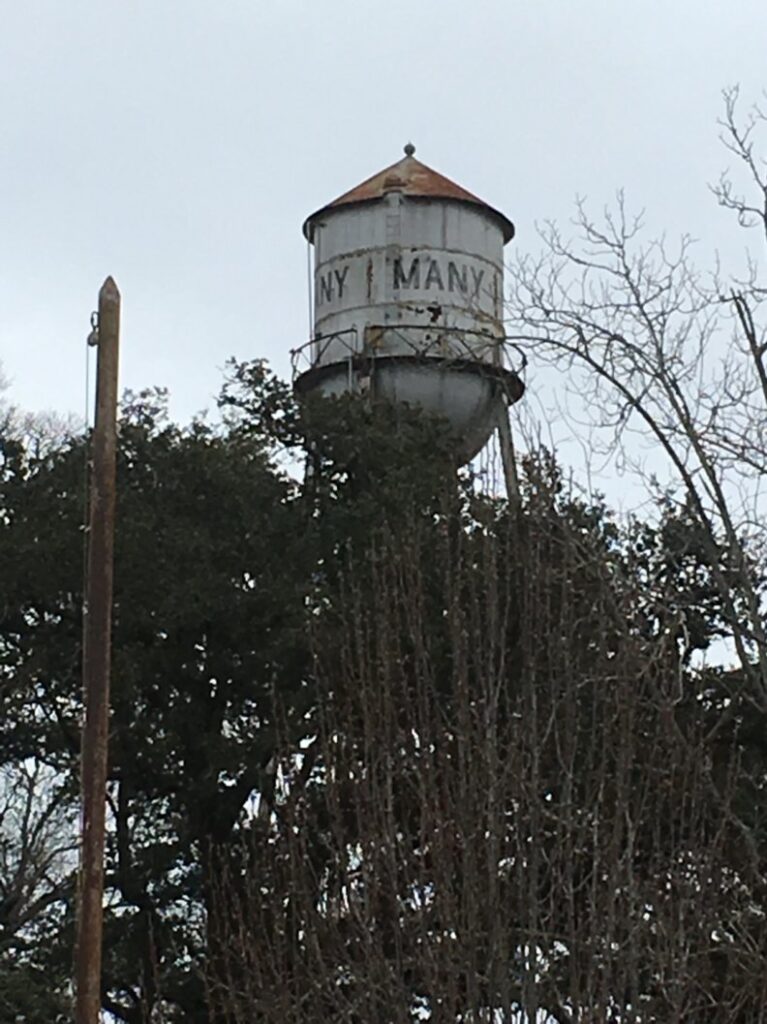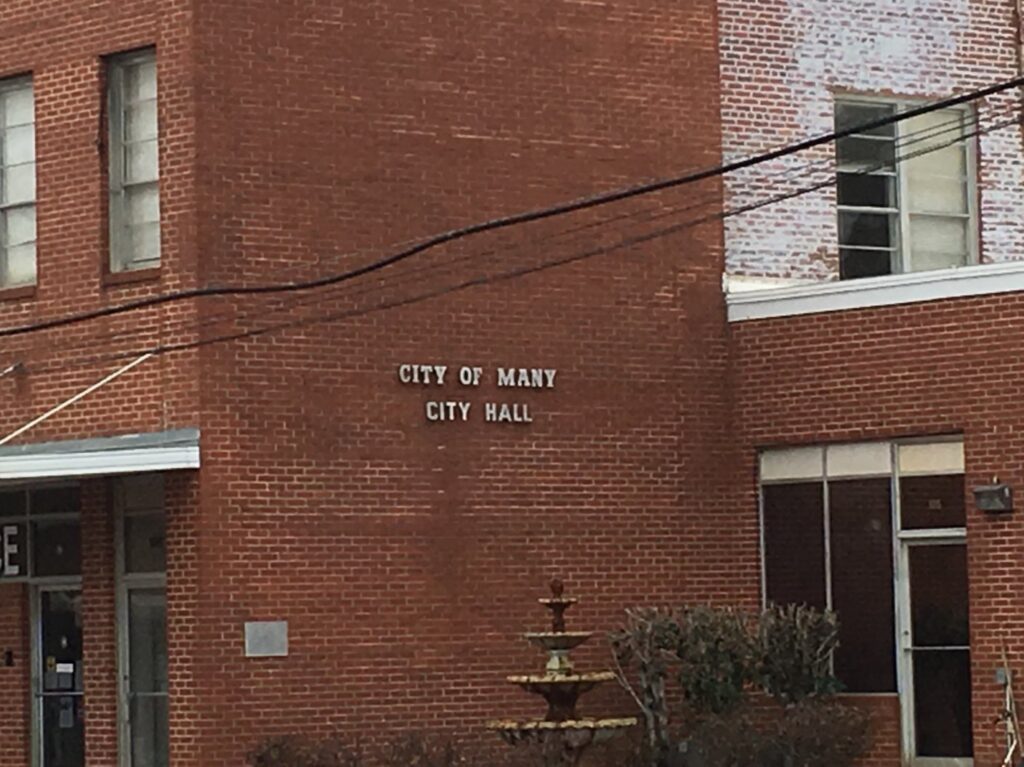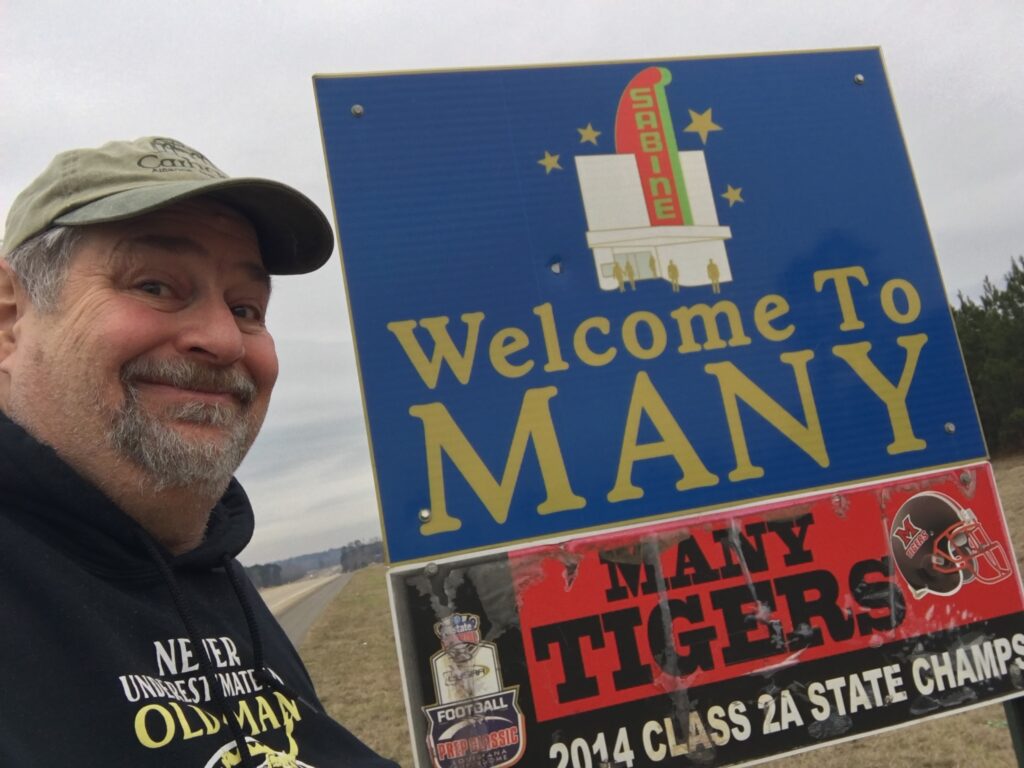 Loogootee, Indiana
Now here is a town with a strange name….where did it come from?  Apparently this town of about 2600 was named from a compounding of Thomas Lowe, a train engineer and Thomas Nesbe Gootee, the owner of the land.  The town was established in 1853.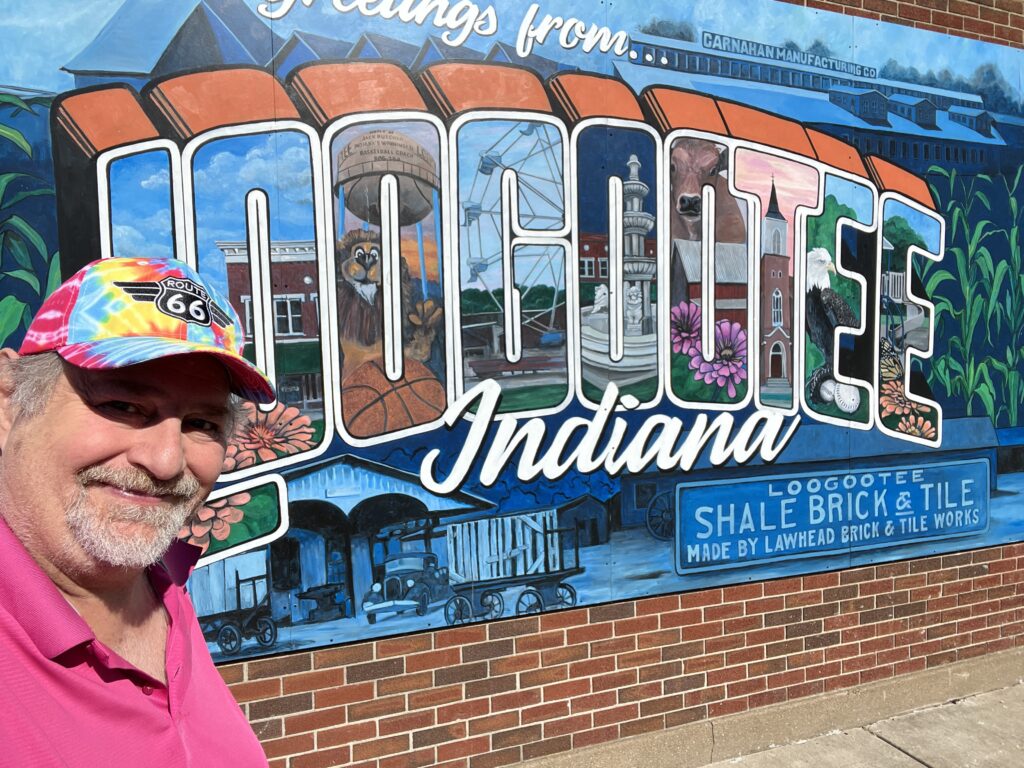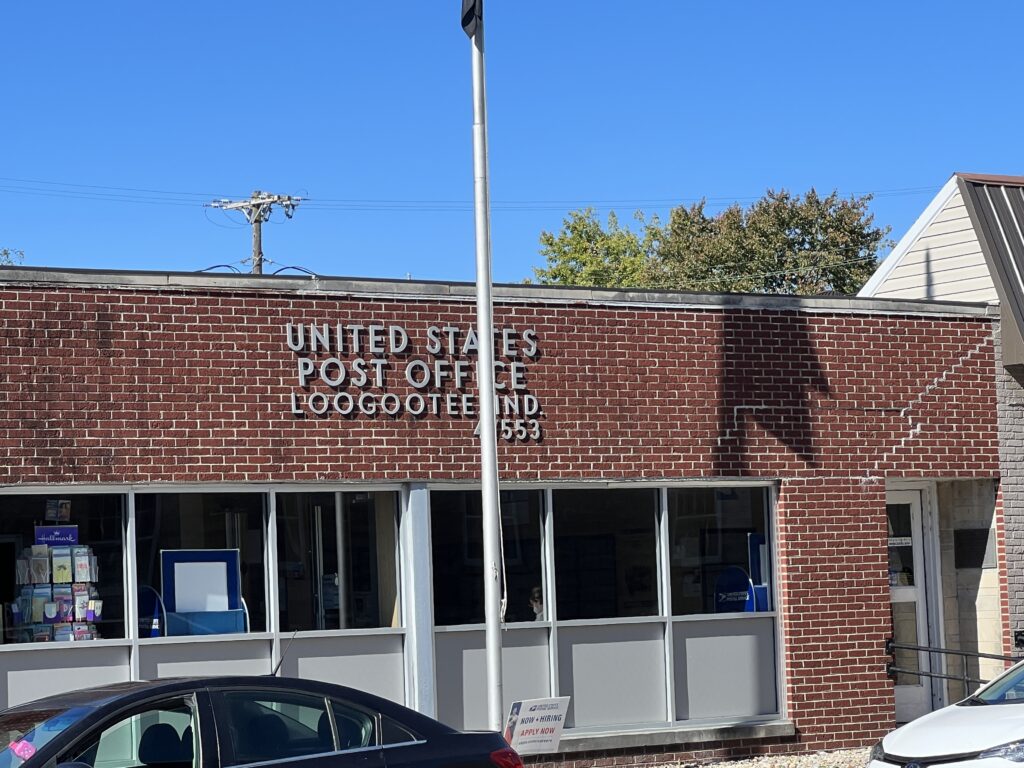 Only, Tennessee Revisted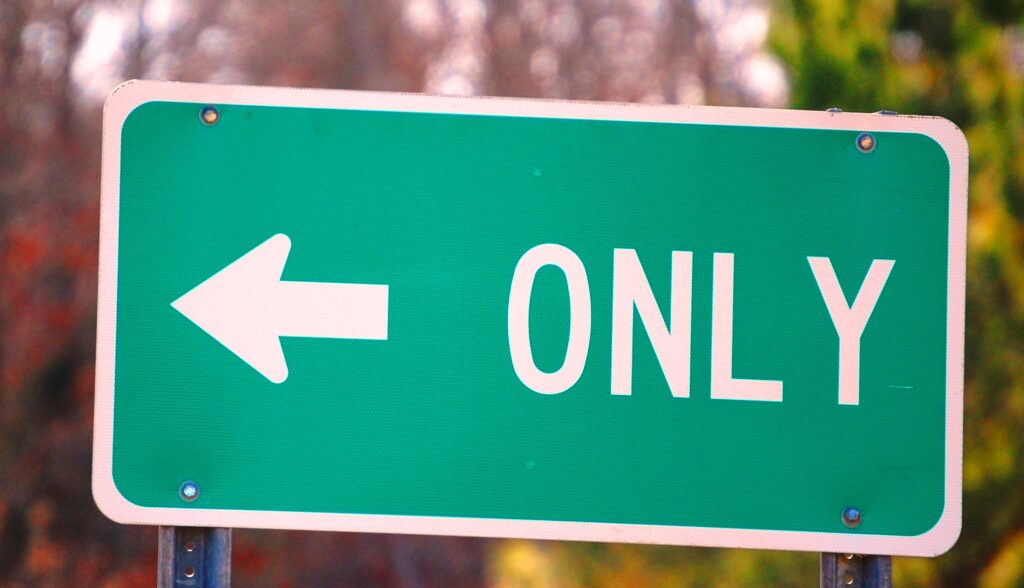 I wrote about Only in my first book, but had the opportunity to visit again in 2021.  this time I got a selfie there.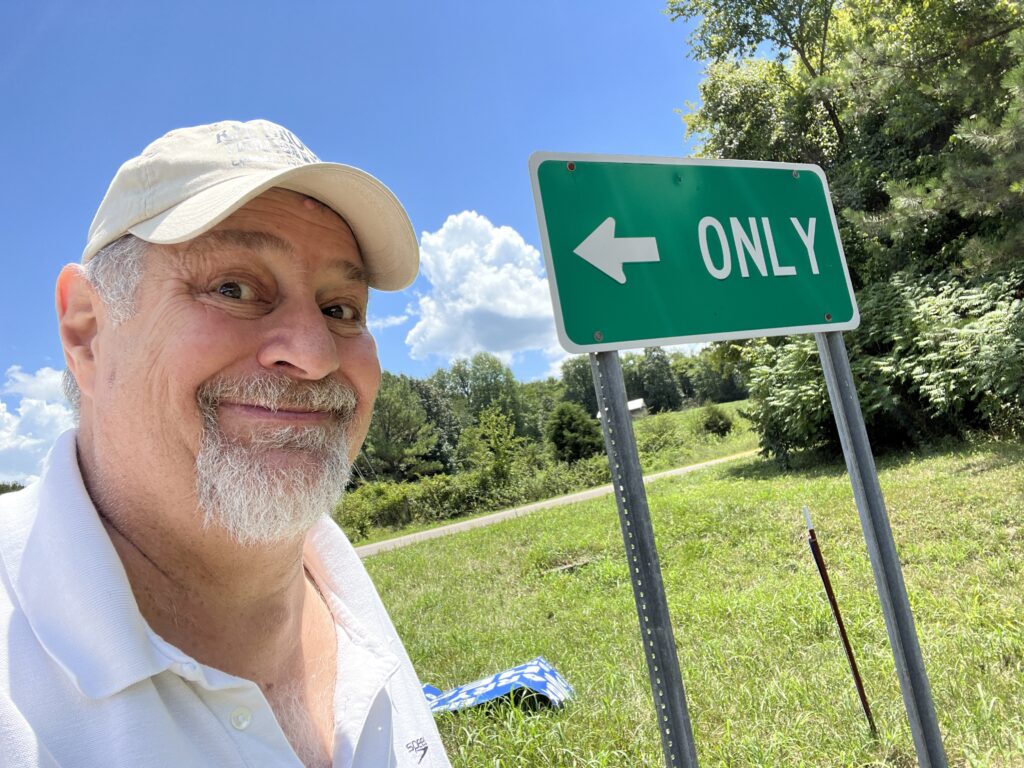 Joy, Kentucky
On another trip with my wife, this time in far Western Kentucky, I had dropped her for a hike and took a little.  Much to my excitement I drove into Joy, Kentucky on Lola Road (KY-133) near the Ohio River and Illinois.  Its northwest of Salem, Kentucky.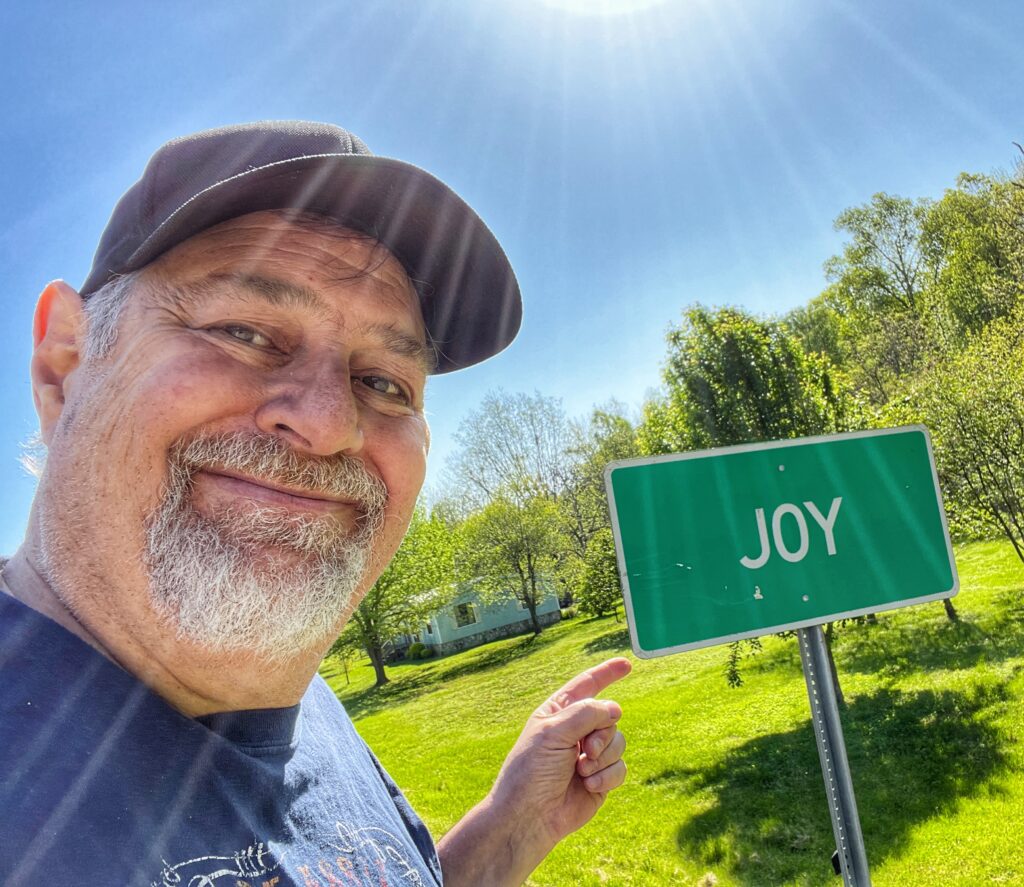 Wahoo, Nebraska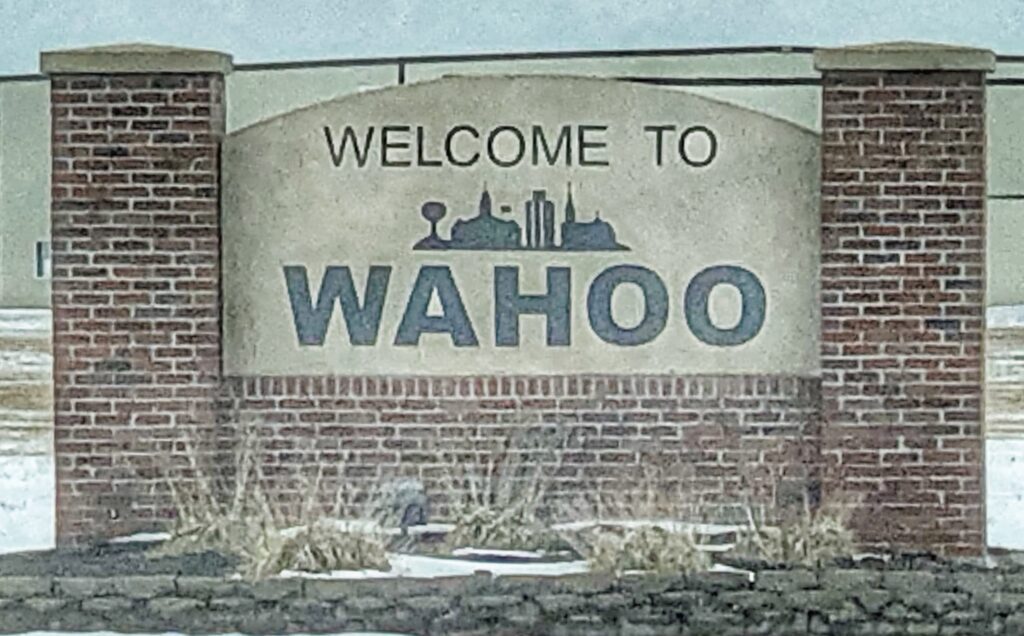 And I'll finish up with a big Wahoo!!  Located on US 77 north of Lincoln (and actually Davey as well), this was another surprise town for me.  Founded in 1870, the town of nearly 4500 got its name from a Dakota Indian word  for a plant called the eastern wahoo also called arrow wood or burning bush (Euonymus atropurpureus).  Its current population came from Czech, German and Scandinavian settlers.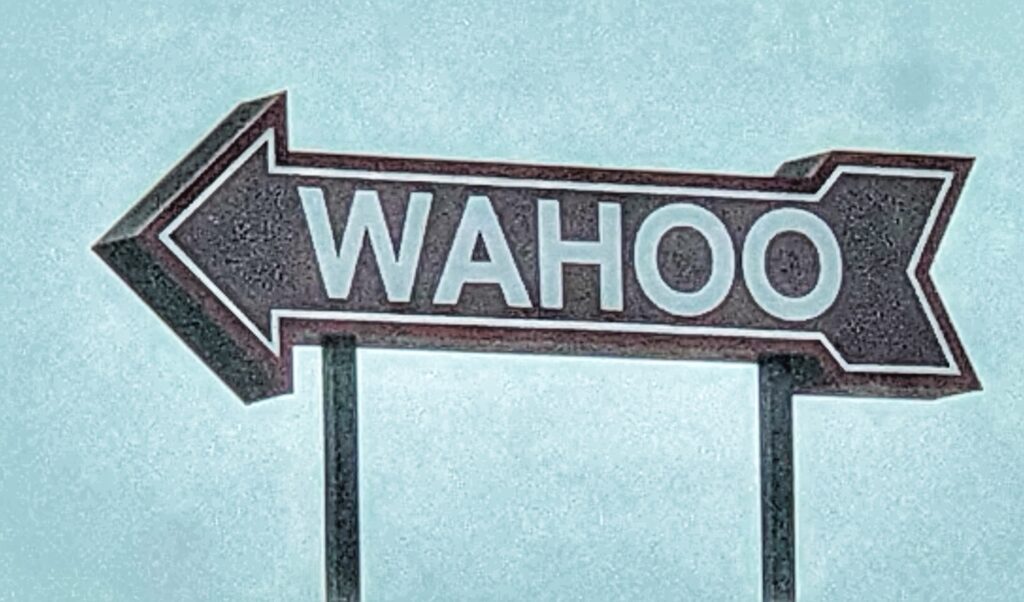 I will have many more of these places to show you in future posts.
Did you enjoy what you saw here?  My books cover so much more.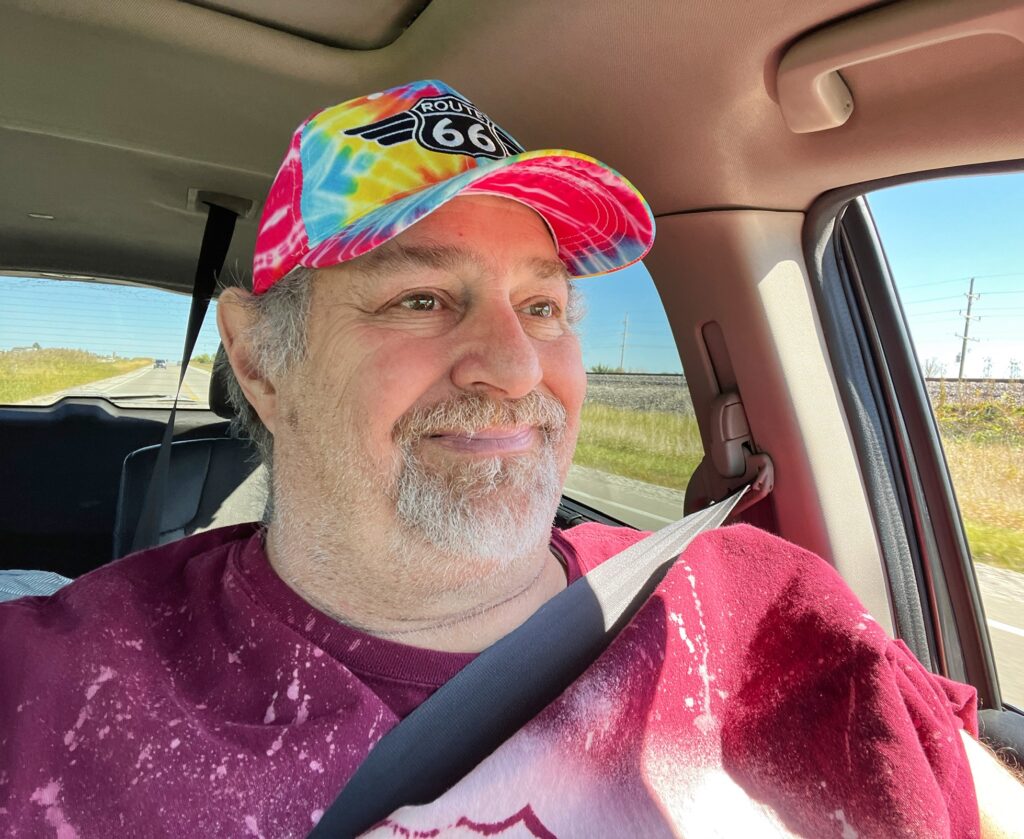 Enjoy the Ride With Sumoflam
LESS BEATEN PATHS OF AMERICA TRAVEL SERIES

You can get my books online!  The series now has five books and I am working on books six and seven. Book Six will be all about murals from all over the country!! Watch for them later in 2023 as I get time from my recovery.