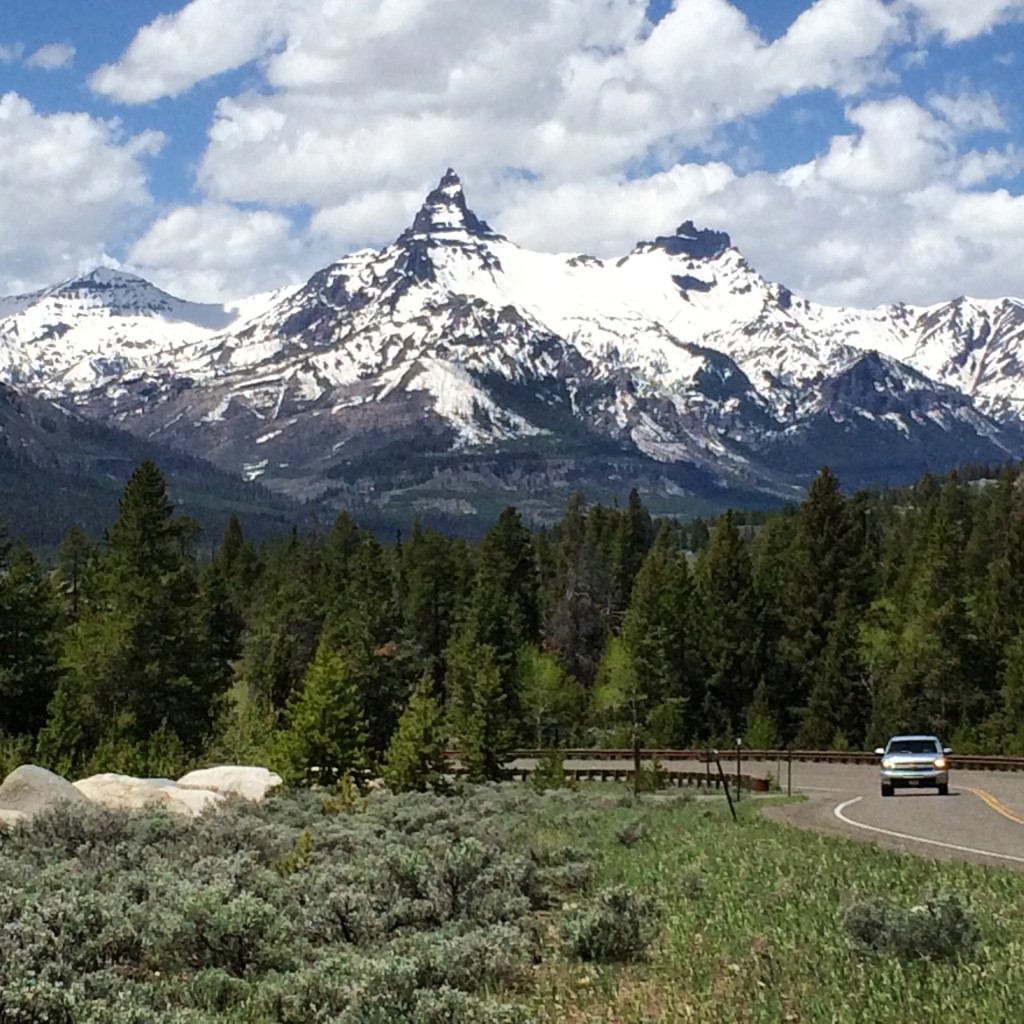 Like so many other people, I have a bucket list of places I want to visit in my lifetime. On my trip in May 2014 I was able to scratch off TWO of them!  The first was a trip across US Route 2 from Michigan to Montana, with a stop in Bemidji, MN to see the giant Paul Bunyan and Ox statues (so it was kind of a three for the price of two really).  You can read about that portion of the trip HERE.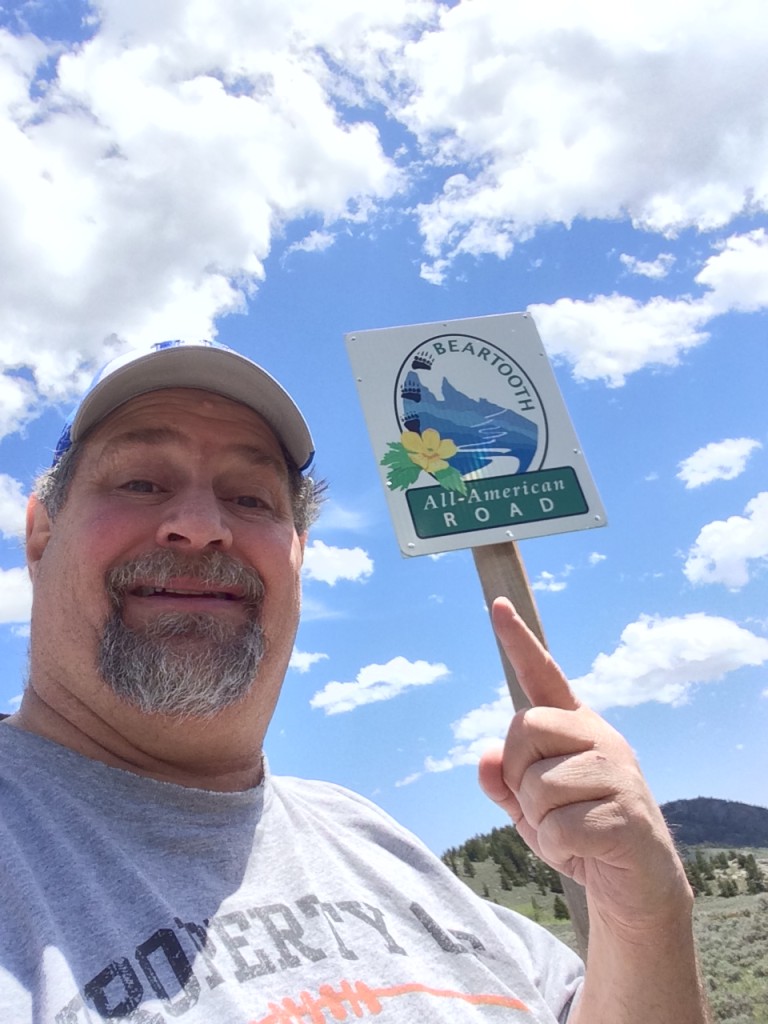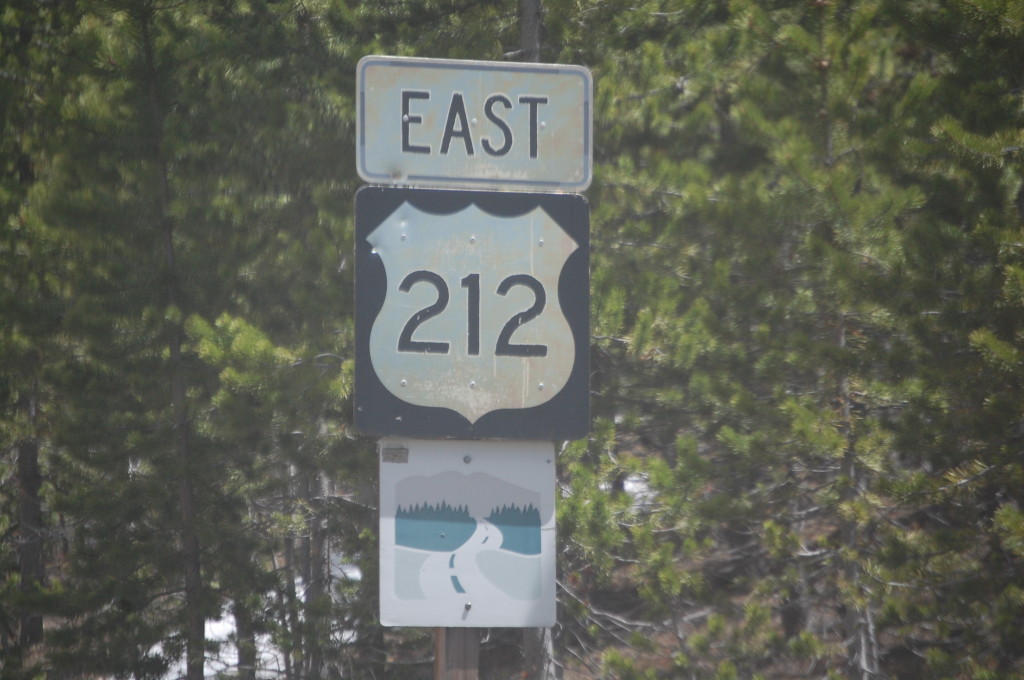 The second, and perhaps more thrilling and fulfilling to me, was being able to travel US Highway 212 across Yellowstone and then over the Beartooth Highway, one of America's greatest Scenic Byways.  This 68 mile trip makes its way through Yellowstone and then from the Northeast Entrance across northwest Wyoming and winds its way into southwest Montana ending at Red Lodge. I have dreamed of taking this highway for almost a long time.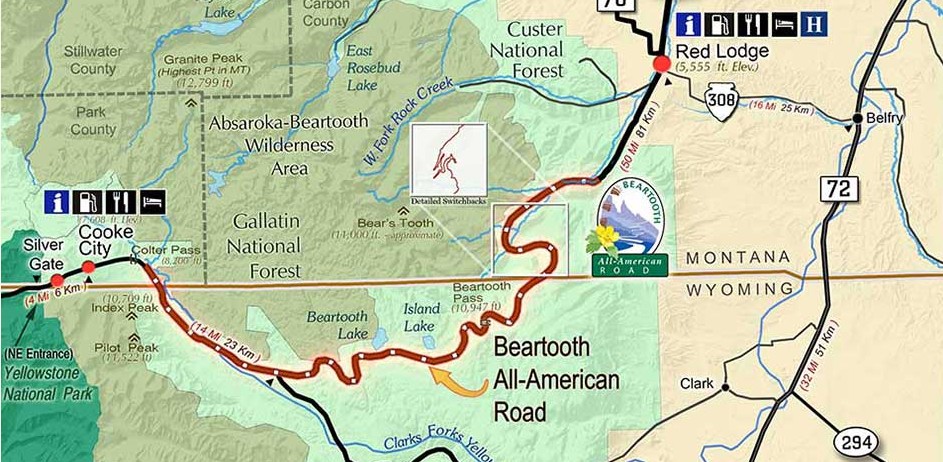 I actually started the day in way up north  in Shelby, Montana and drove down US Highway 89 and the King's Hill Scenic Byway into Yellowstone (see post here). I continued with a drive to Mammoth Hot Springs in Yellowstone National Park. The hot springs are most certainly one  of the spectacular sites in Yellowstone.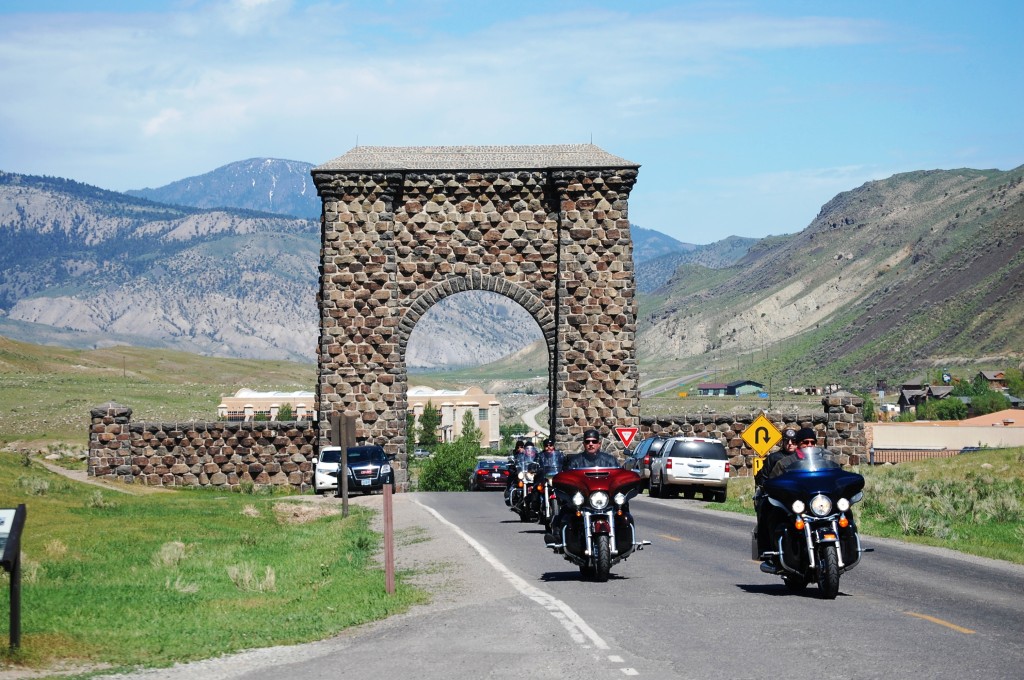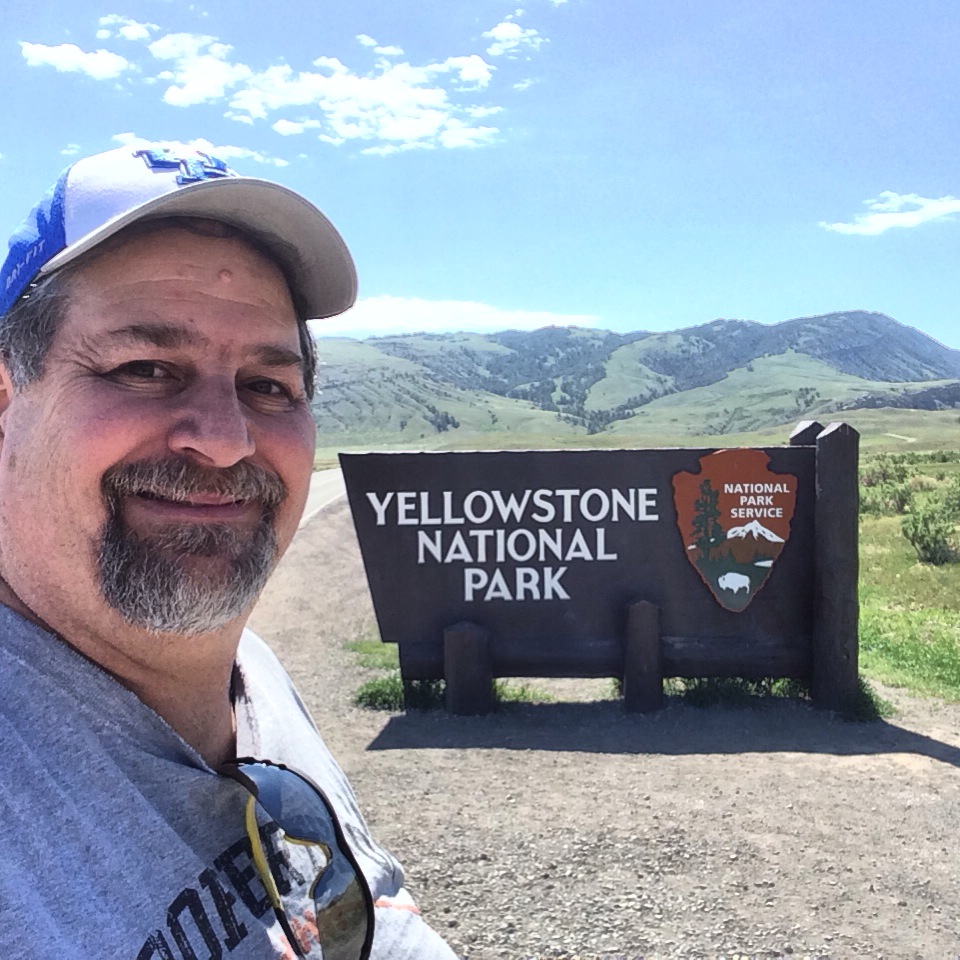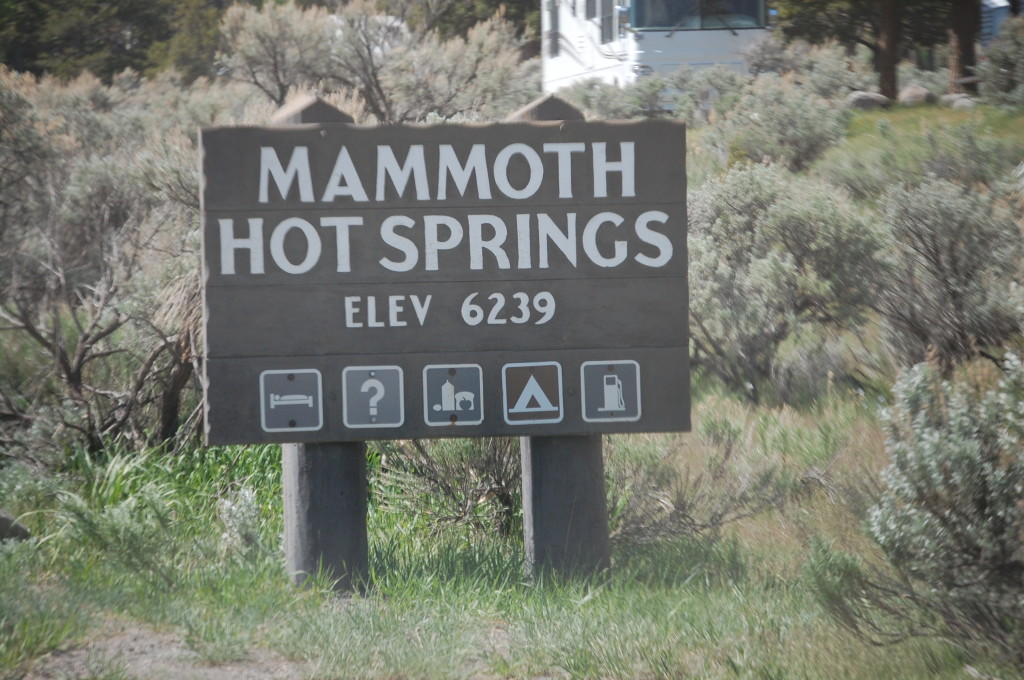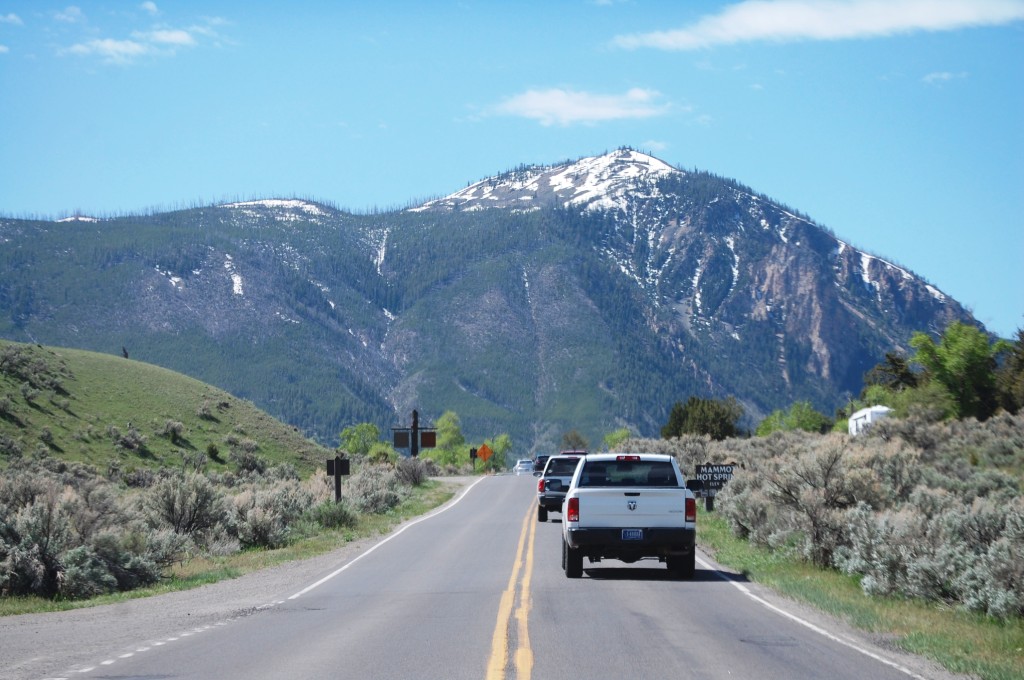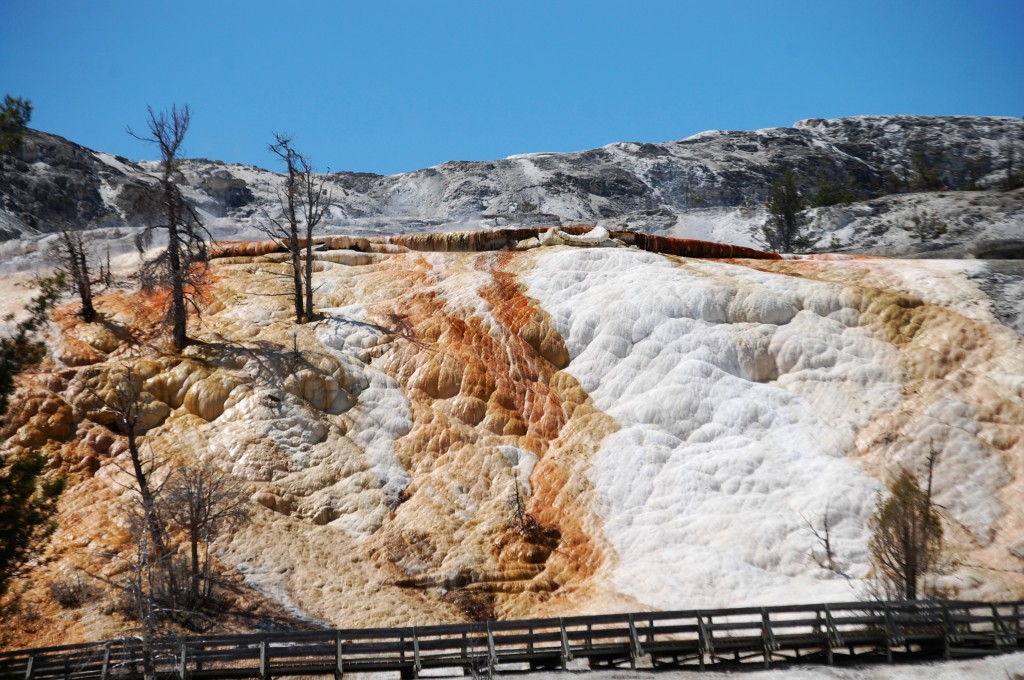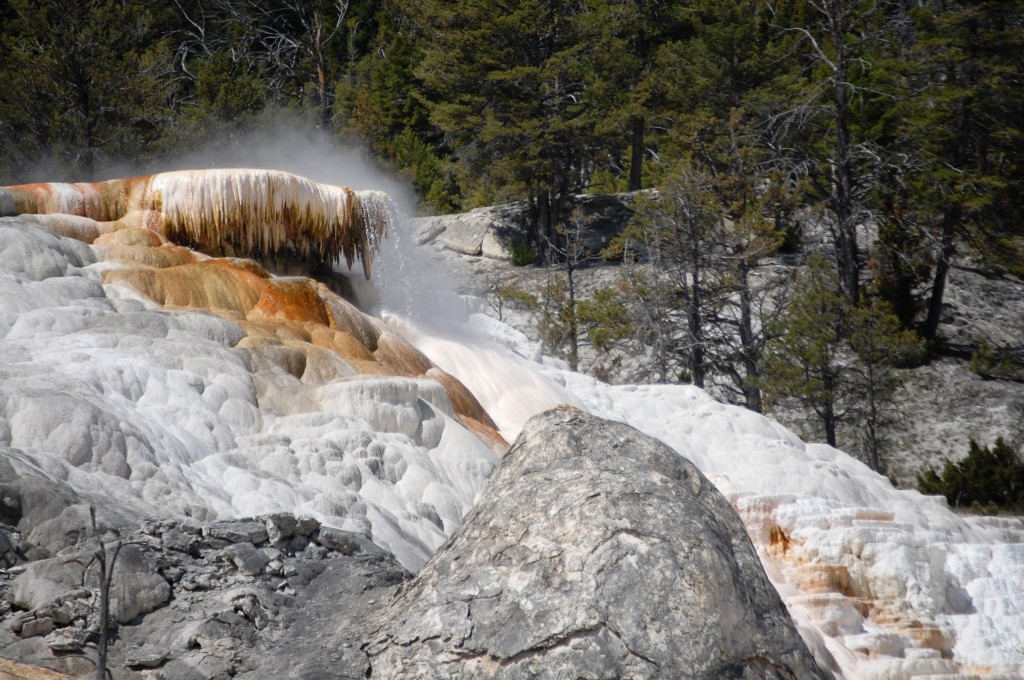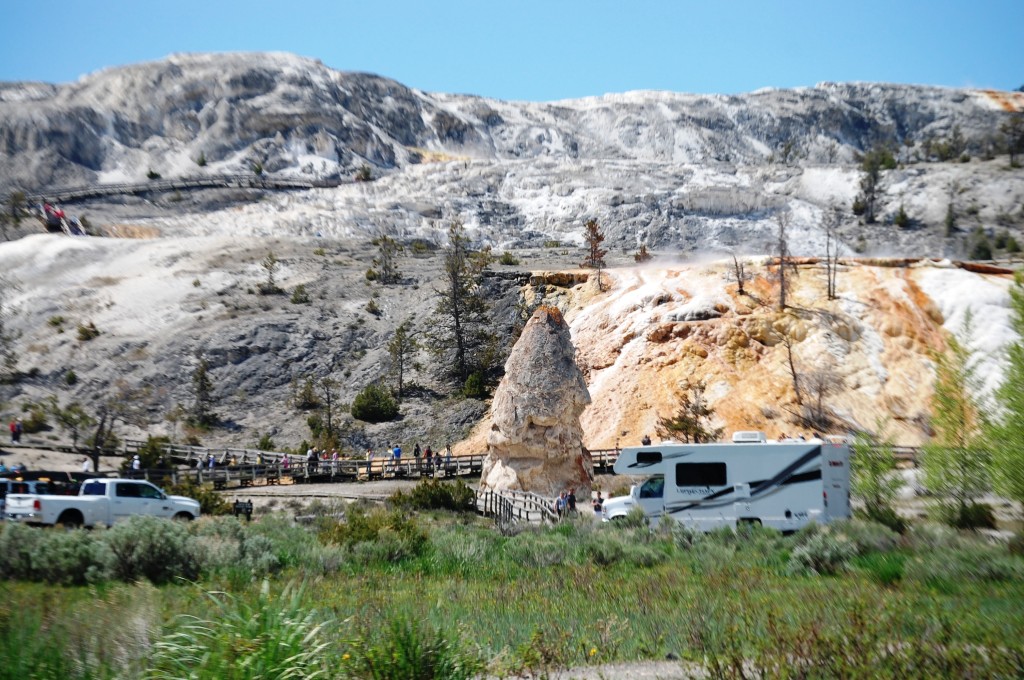 While entering the Hot Springs area, I came across a beautiful elk.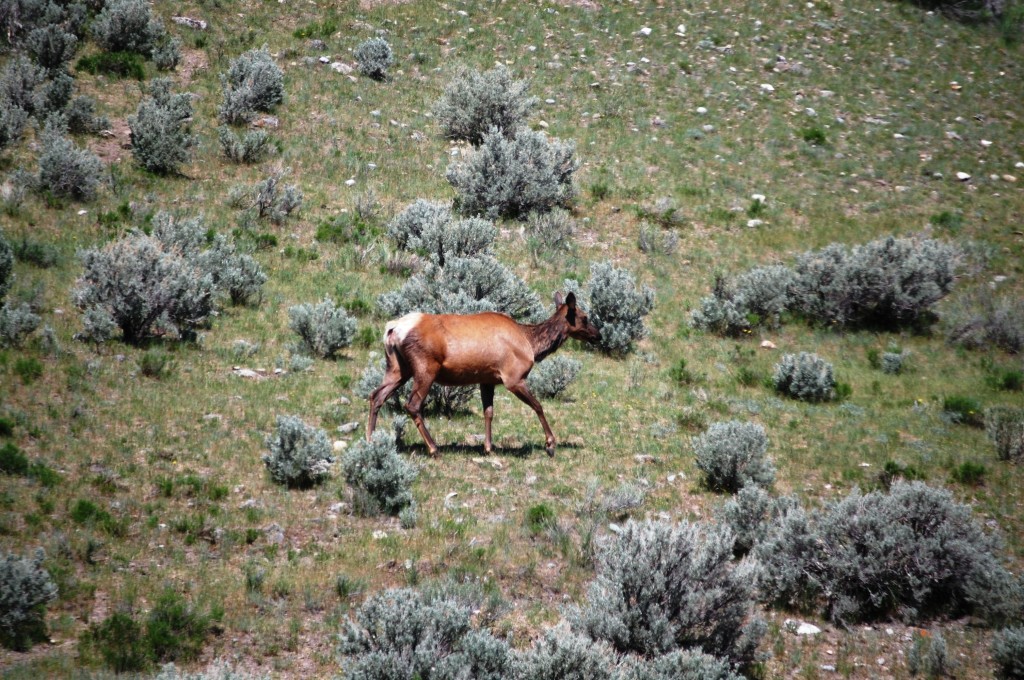 Just south of Mammoth Hot Springs I finally left US Highway 89 and got on to the Grand Loop Road, which goes across the northern section of Yellowstone to the beginning of US Highway 212. at the Northeast section of the park. The Grand Loop is a very scenic drive and features mountain vistas, lakes and plenty of wildlife viewing opportunities.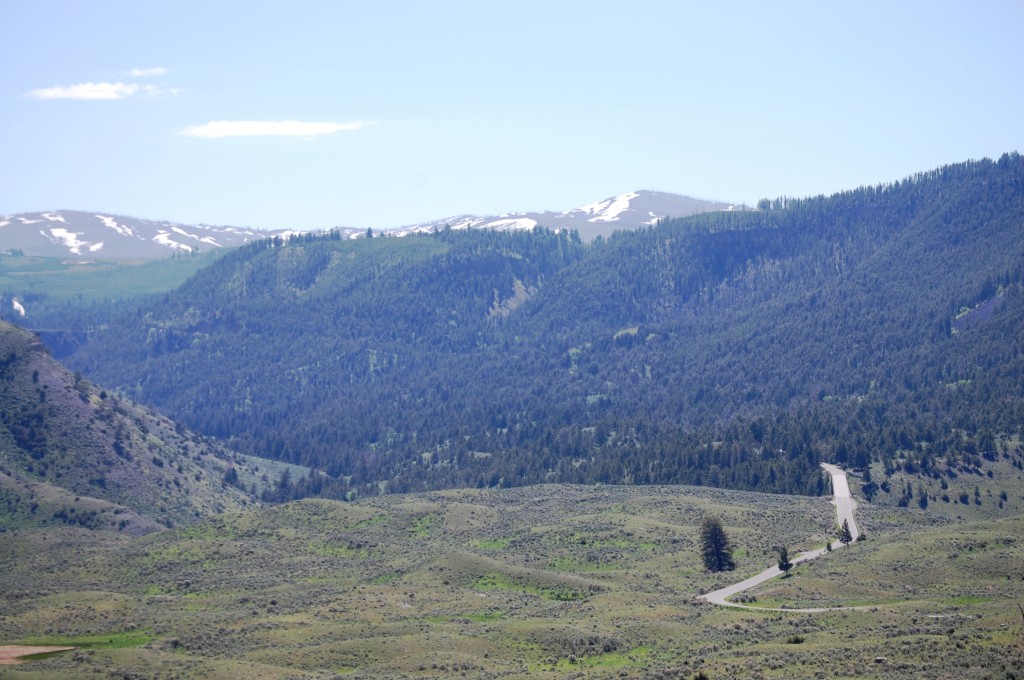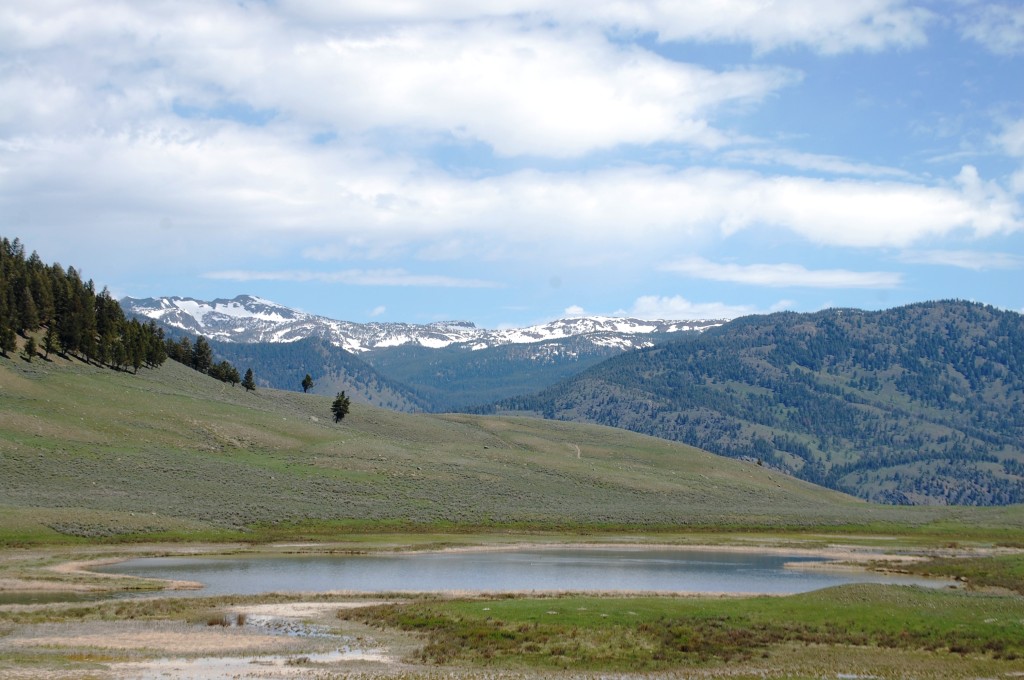 In May 2013 I visited Yellowstone and saw a few bison, but on this northern part of the loop, there were hundreds of them.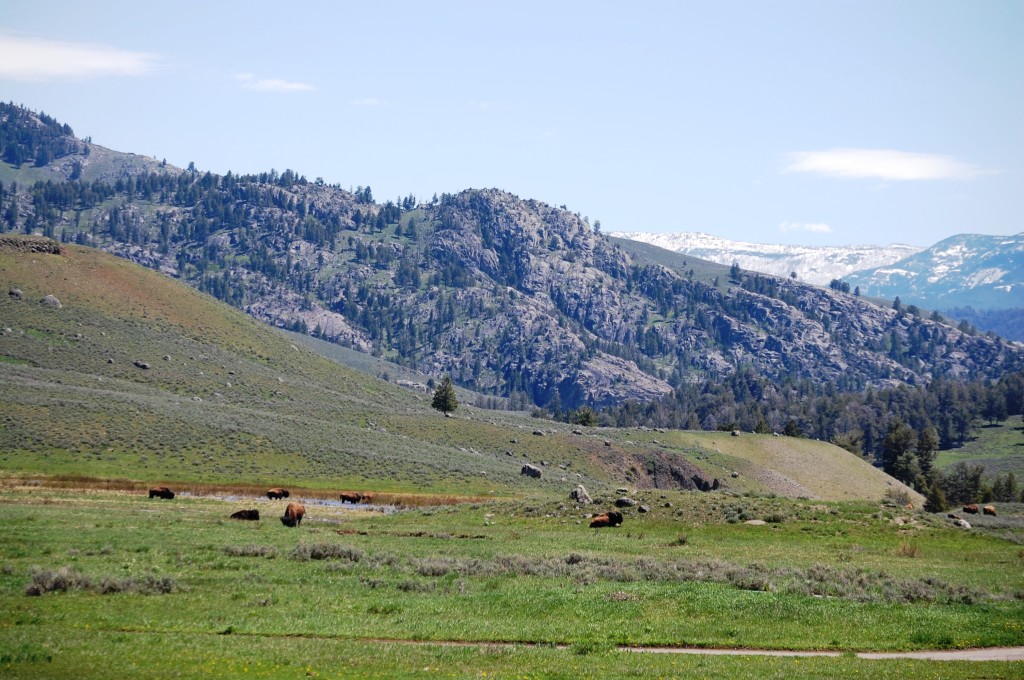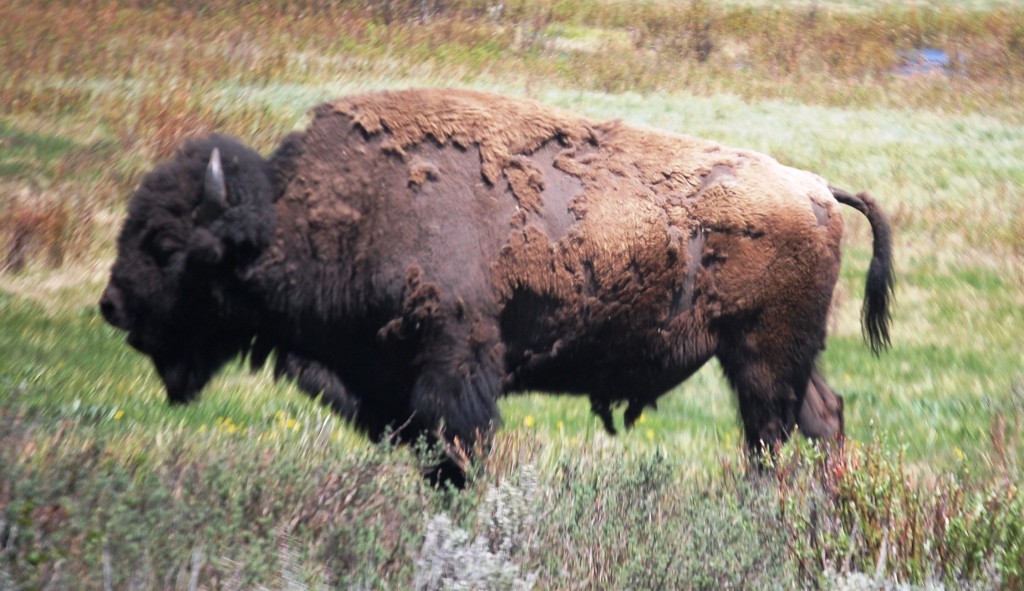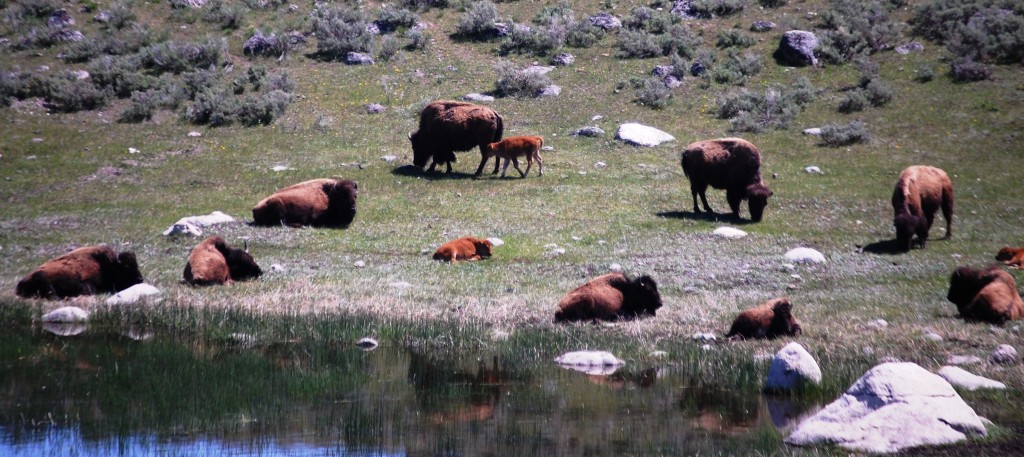 A good part of the Grand Loop Road runs alongside Lava Creek, which was full to overflowing due to snow runoff.  There were plenty of scenic views with mountains, meadows, lakes and the creek.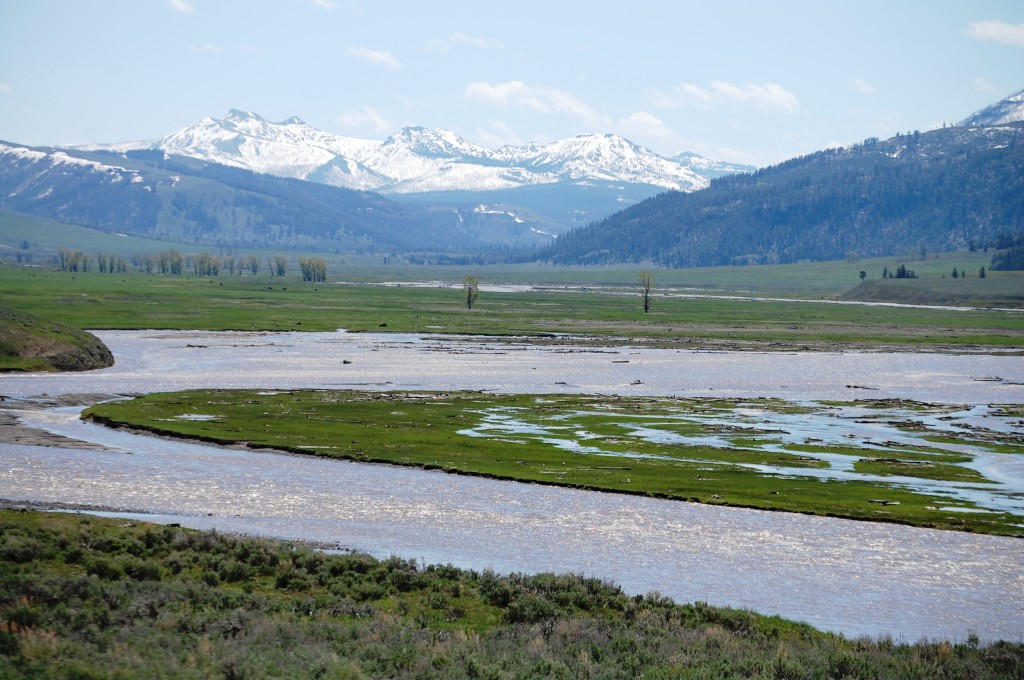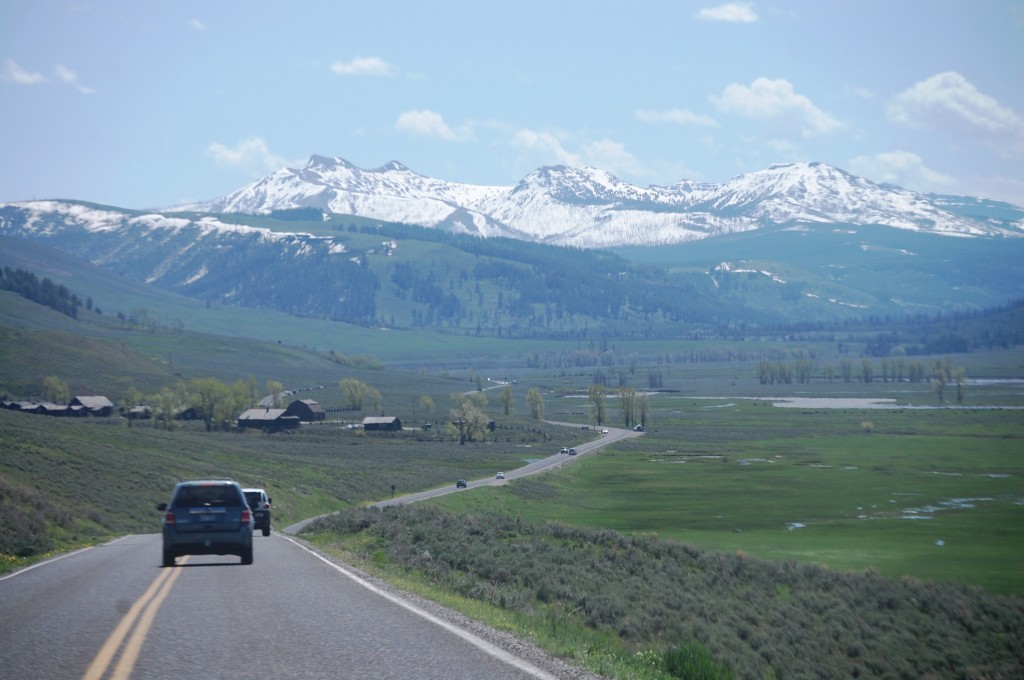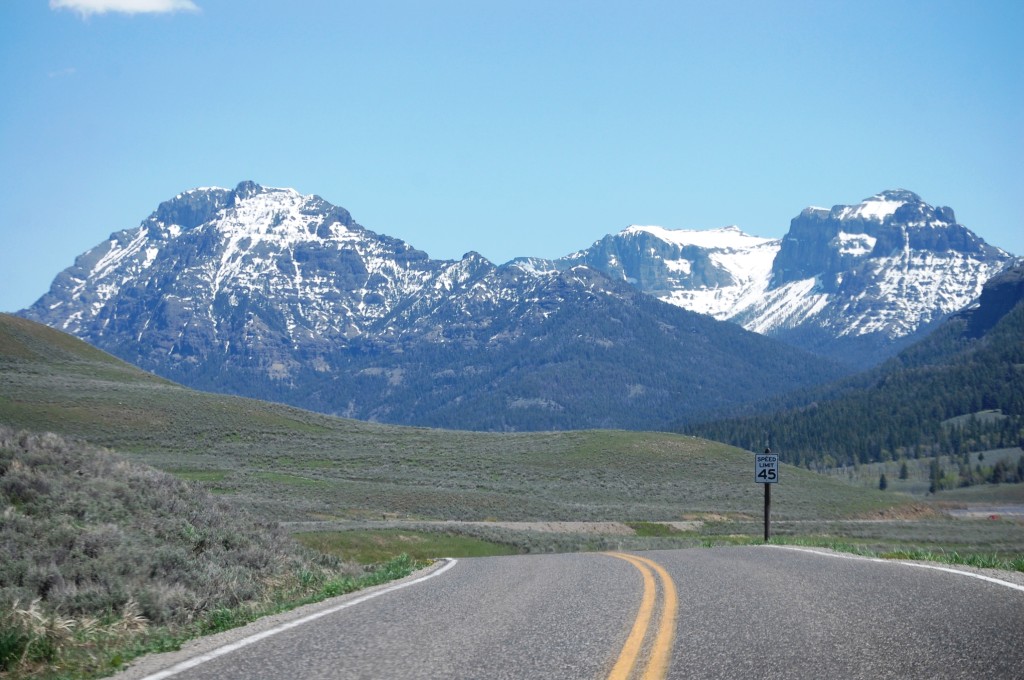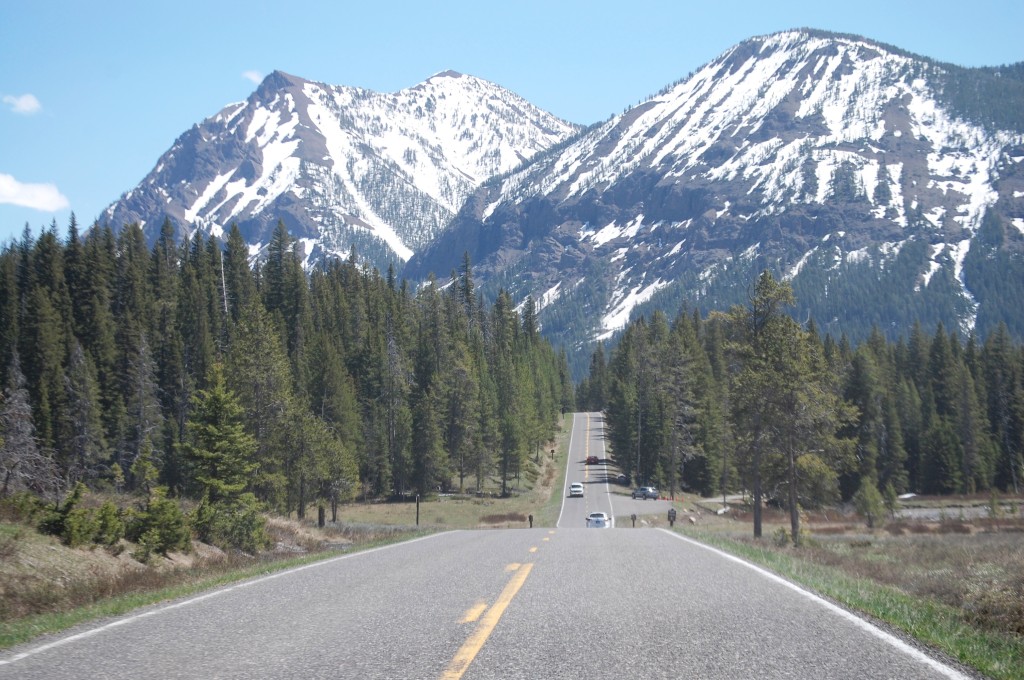 Once I arrived at the Northeast Entrance of Yellowstone National Park, I began my journey on US Highway 212.  I felt very fortunate that the Beartooth Highway was open for travel.  They had opened it only five days prior to my visit so my timing was perfect!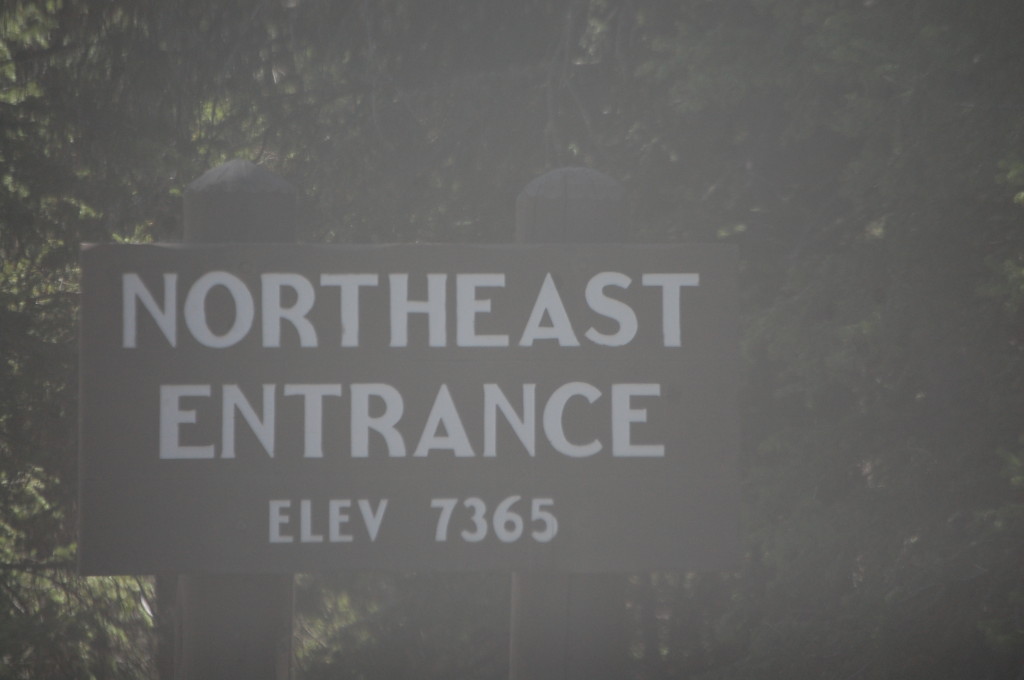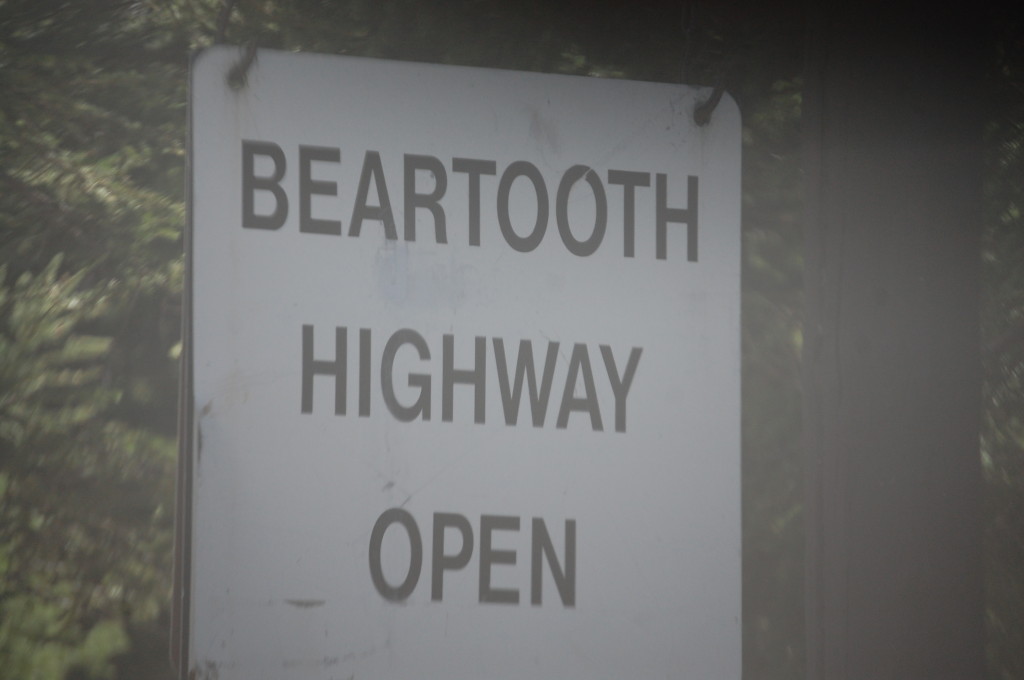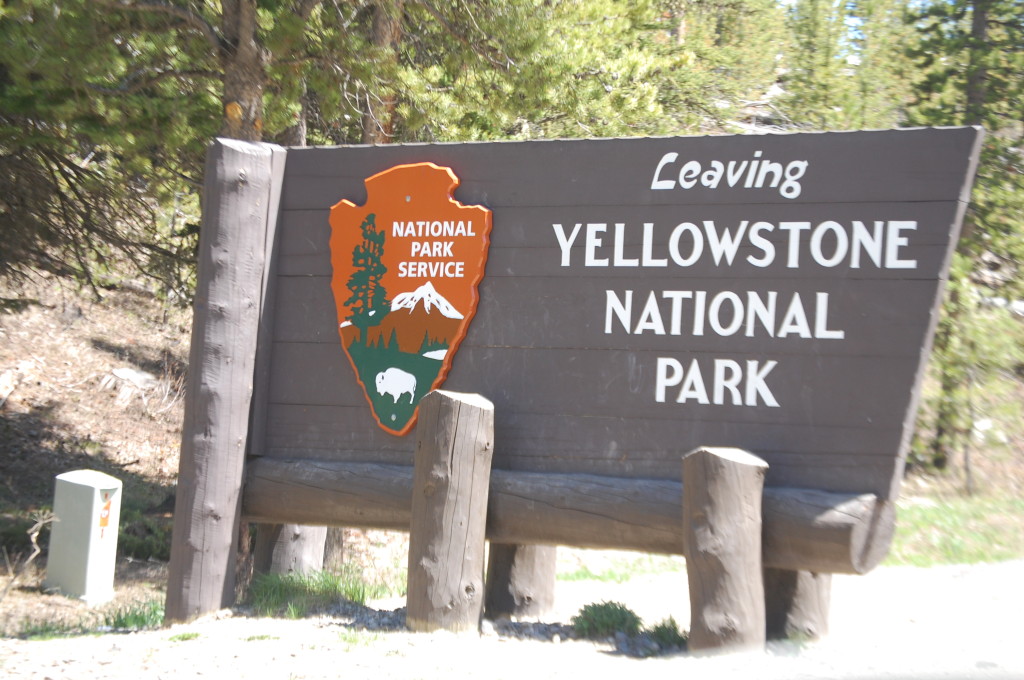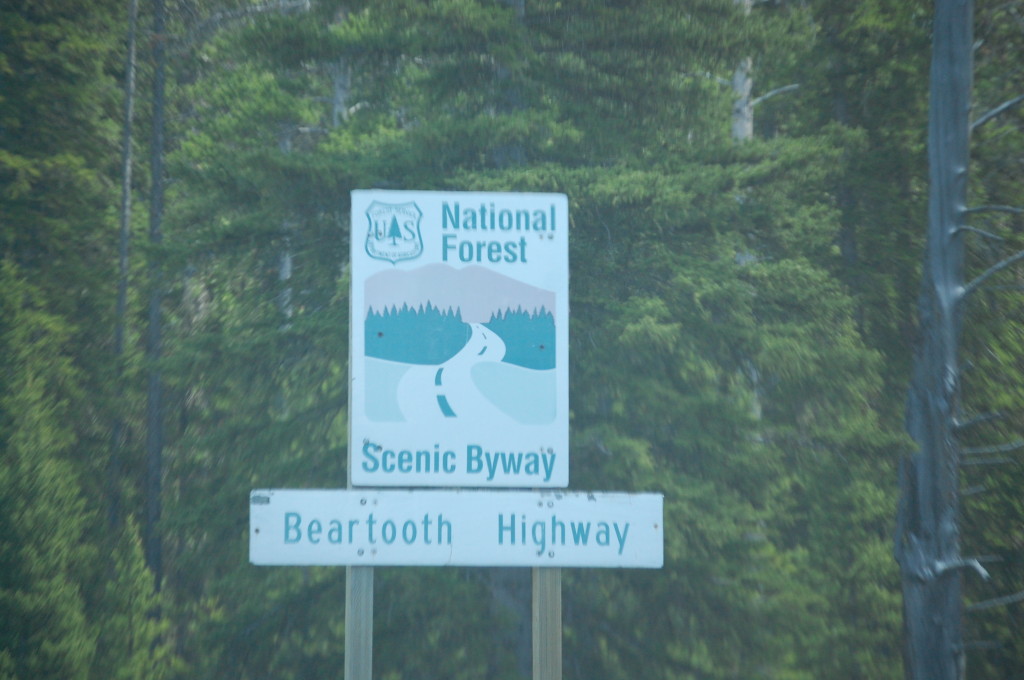 The first stop along the way, after leaving Wyoming, was Silver Gate, Montana. Silver Gate is located just one mile from the Northeast entrance of Yellowstone National Park and is only three miles from Cooke City. The small town is located on land homesteaded by Horace S. Double, for which he was granted a patent on May 2, 1897.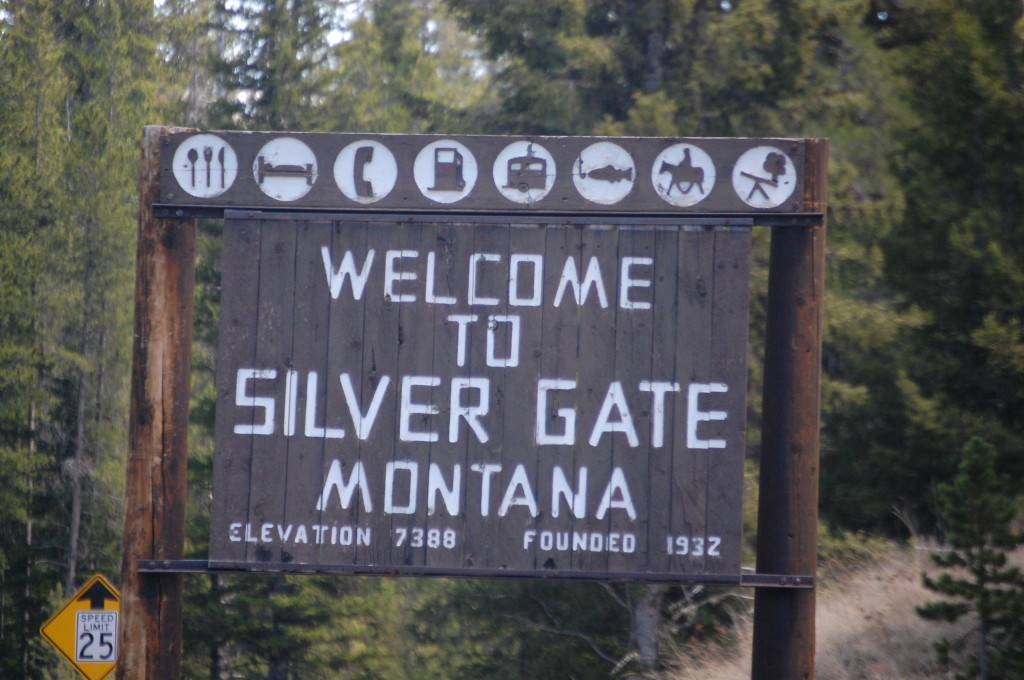 And just past there was Cooke City, Montana. The town of about 100 people was at one time a mining camp for gold and had The population consisted of 227 voters who that supported two smelters, two sawmills, three general stores, two hotels, two livery stables and the local meat market.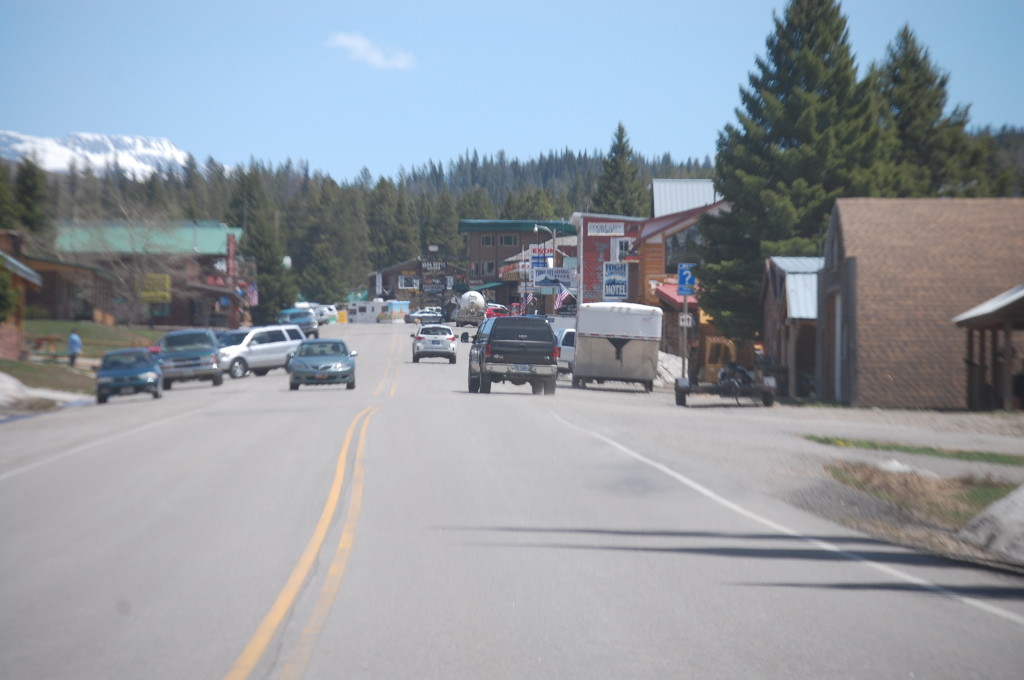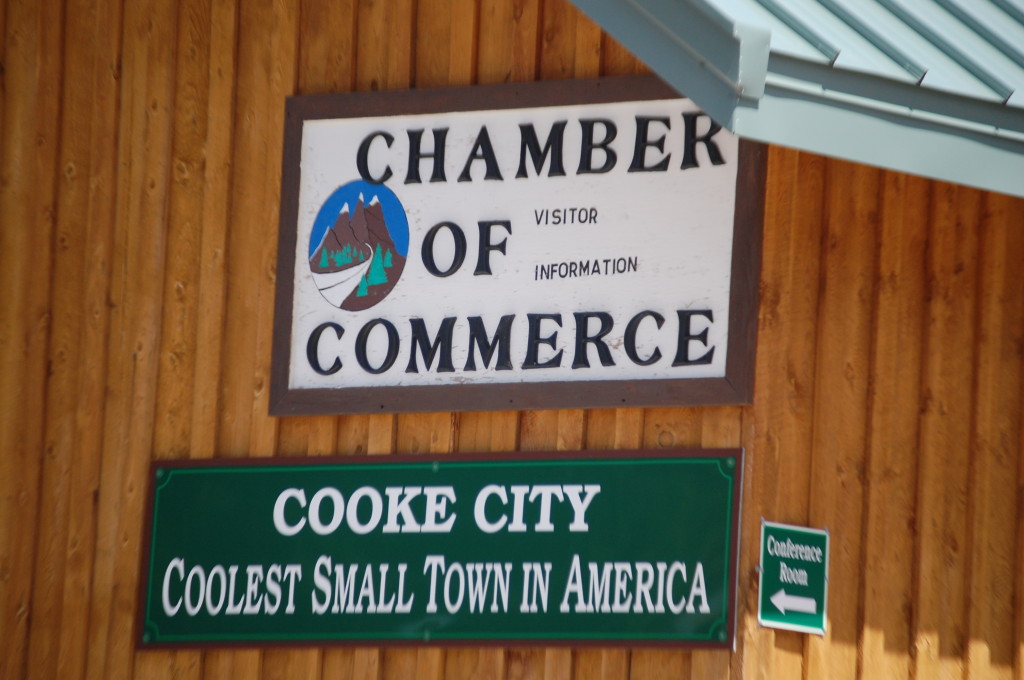 And Cooke City is also the real gateway to the Beartooth Highway.  Just three minutes form downtown I was already high up in snow country and heading higher in altitude.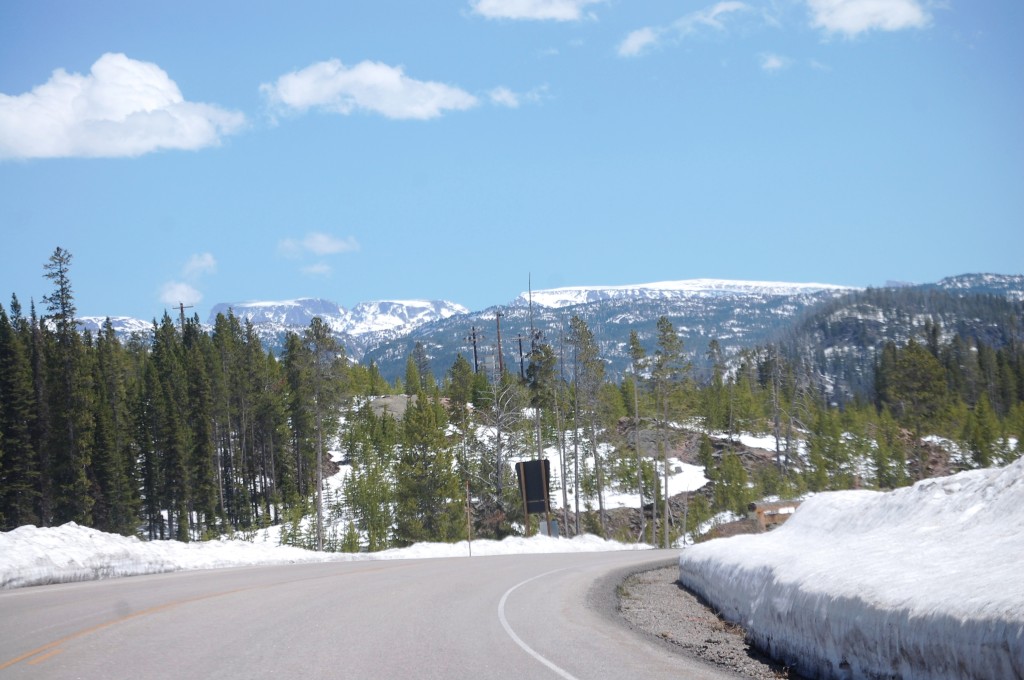 The road then veers southward again and back into Wyoming for the fun stuff!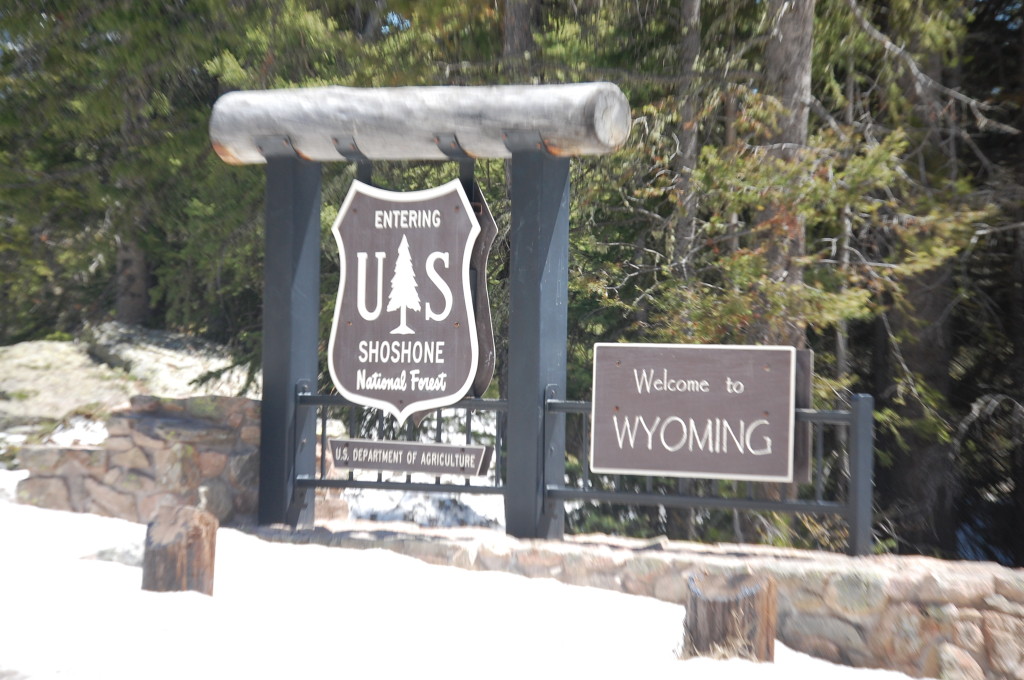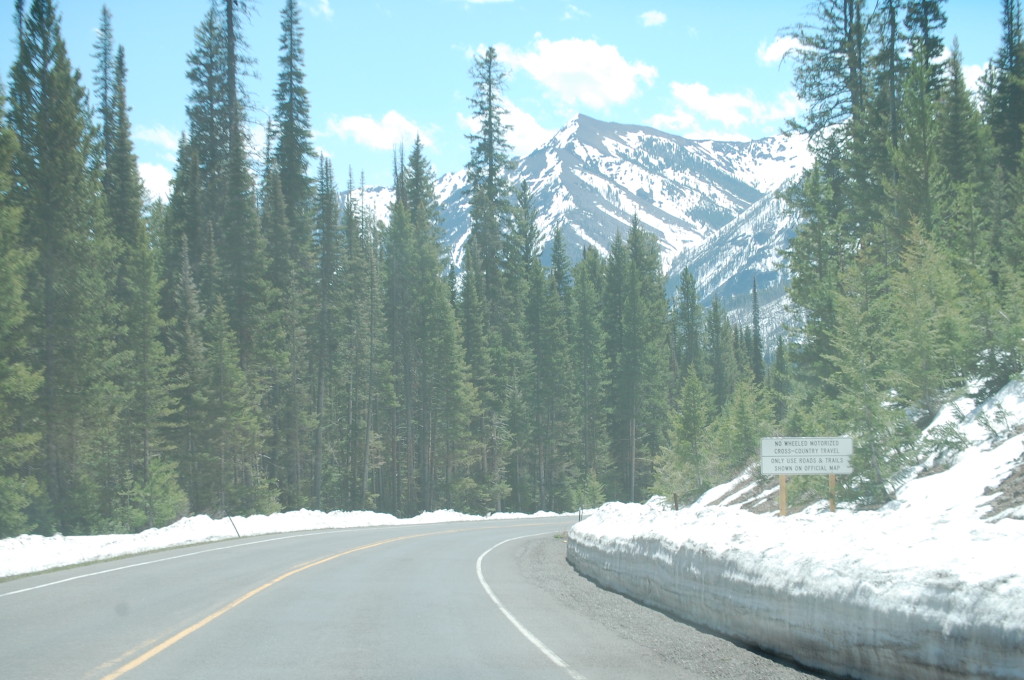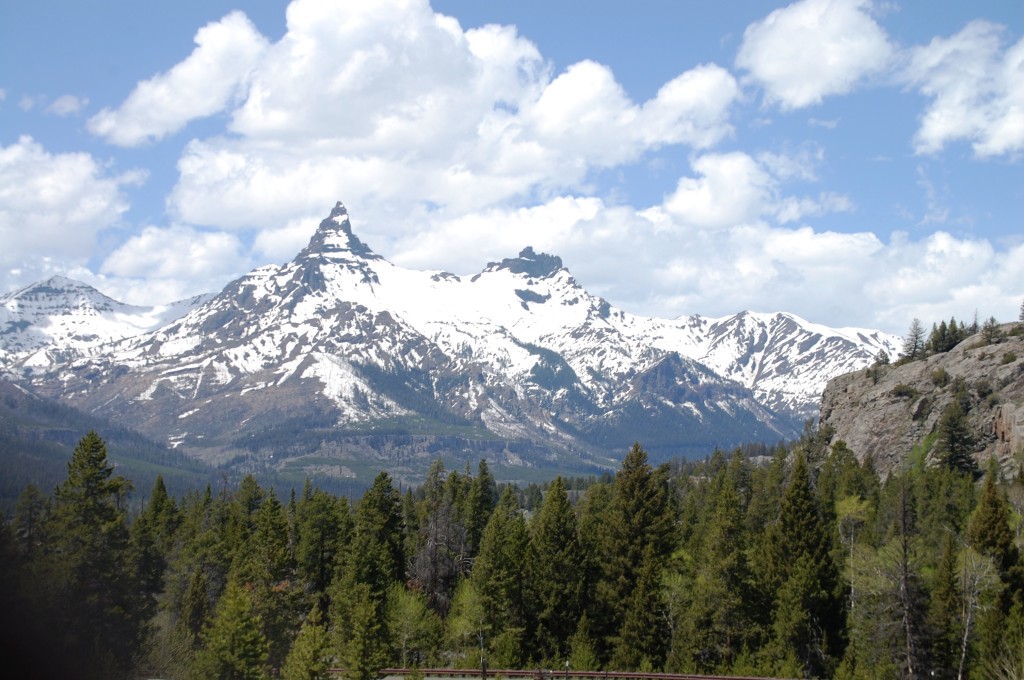 As the highway climbed the grand views were amazing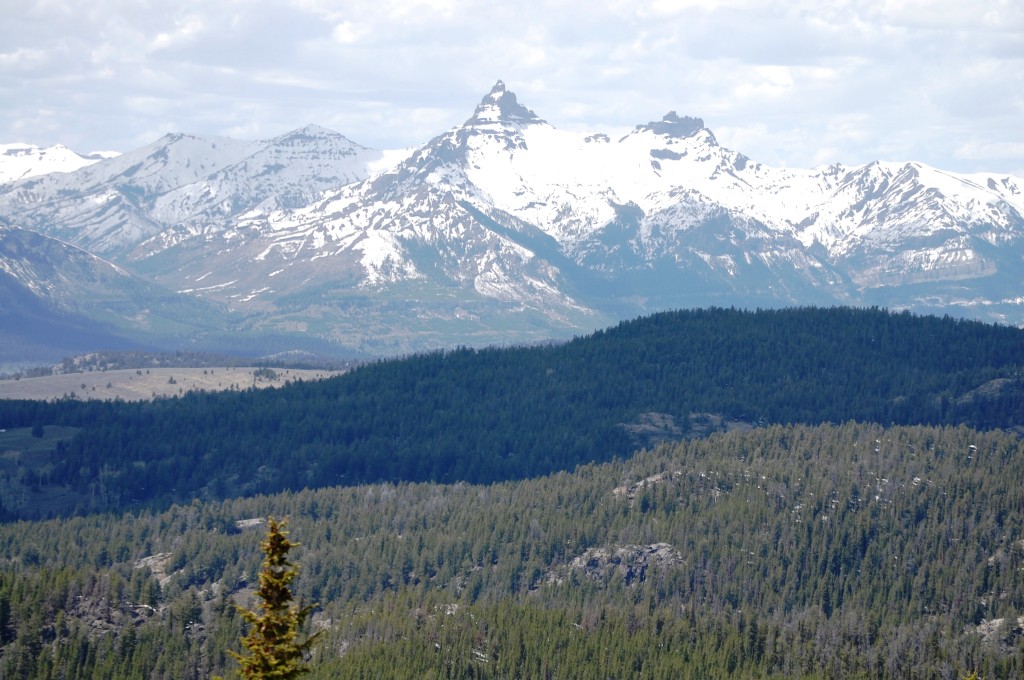 The road continued to climb and the snow grew ever deeper. The snow on the side of the road, as seen below, was the actual depth…it was not scooped there….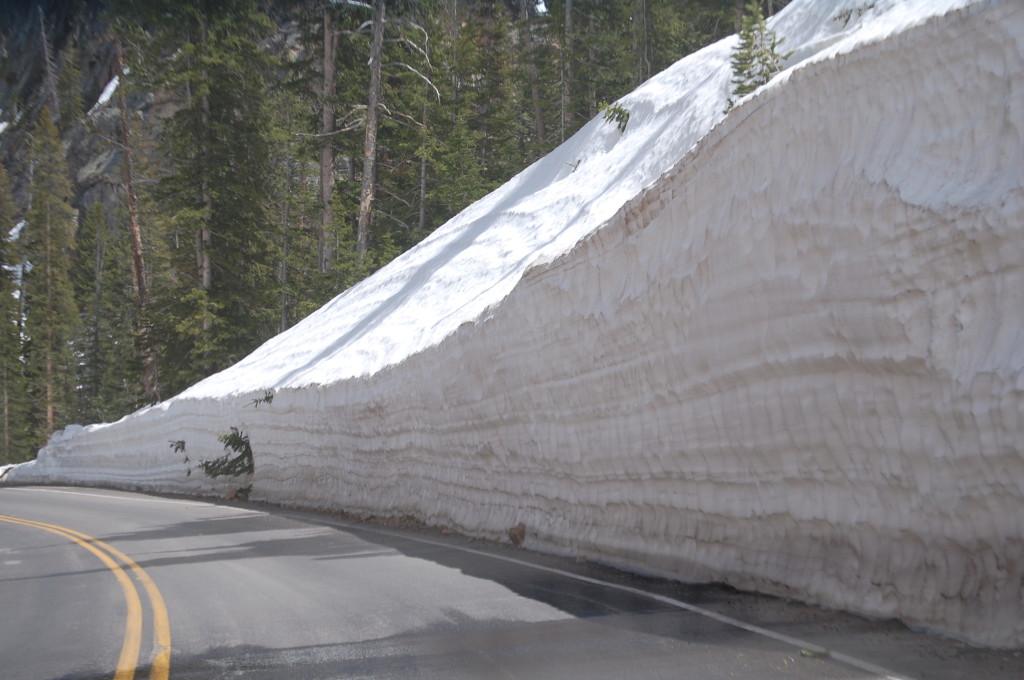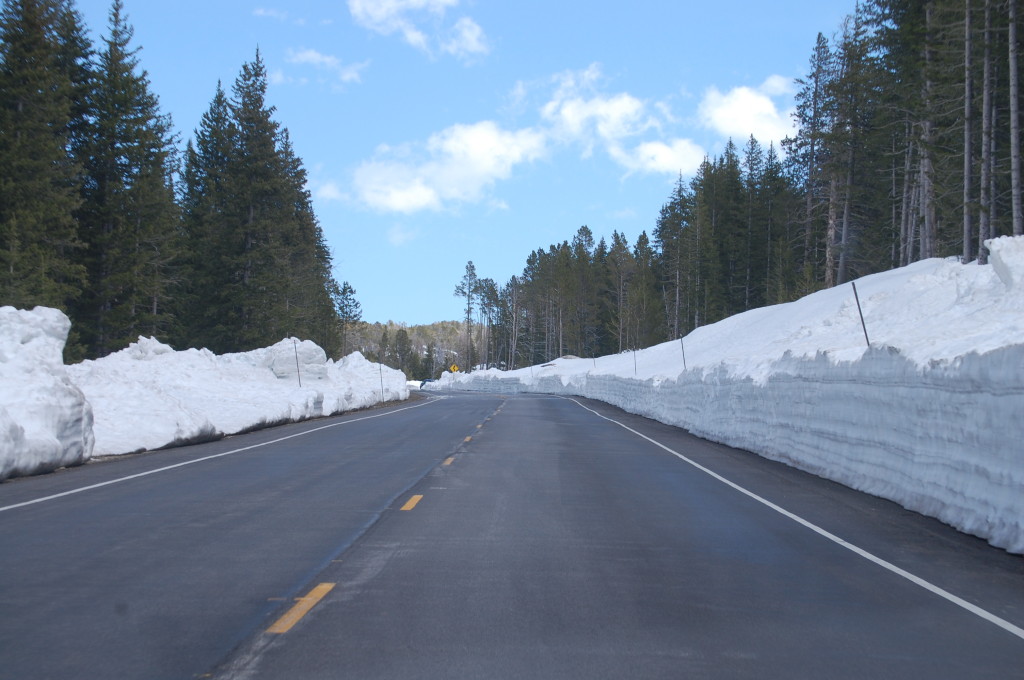 The road from Cooke City dropped for a while so I was in some prairie with mountains.  I took this panorama photo with my iPhone.

After about 25 miles of driving and continuing the climb, I got to the Top of the World Store which sits at 9,400 feet altitude. I had to stop for some photos and a snack and a restroom break before the great ascent to Beartooth Pass.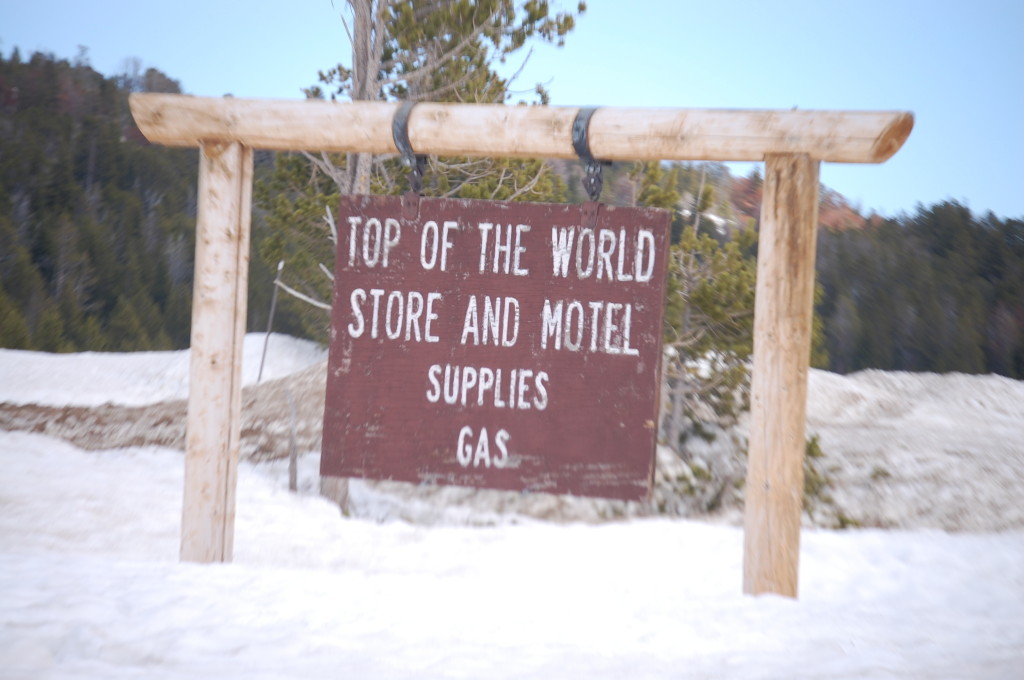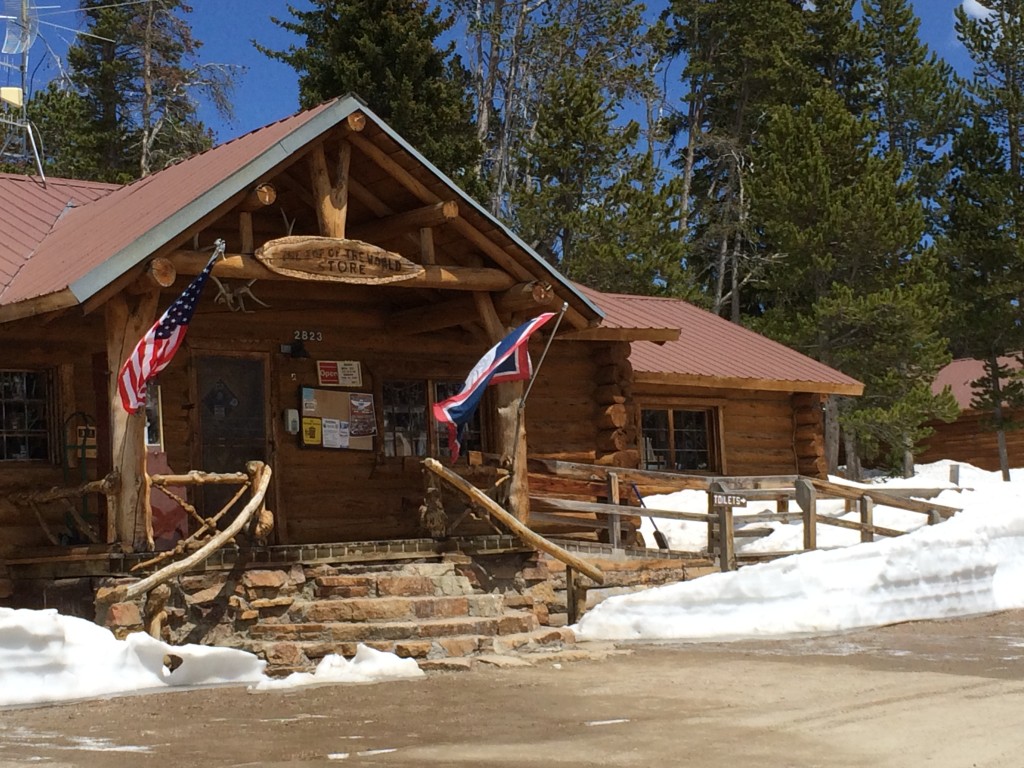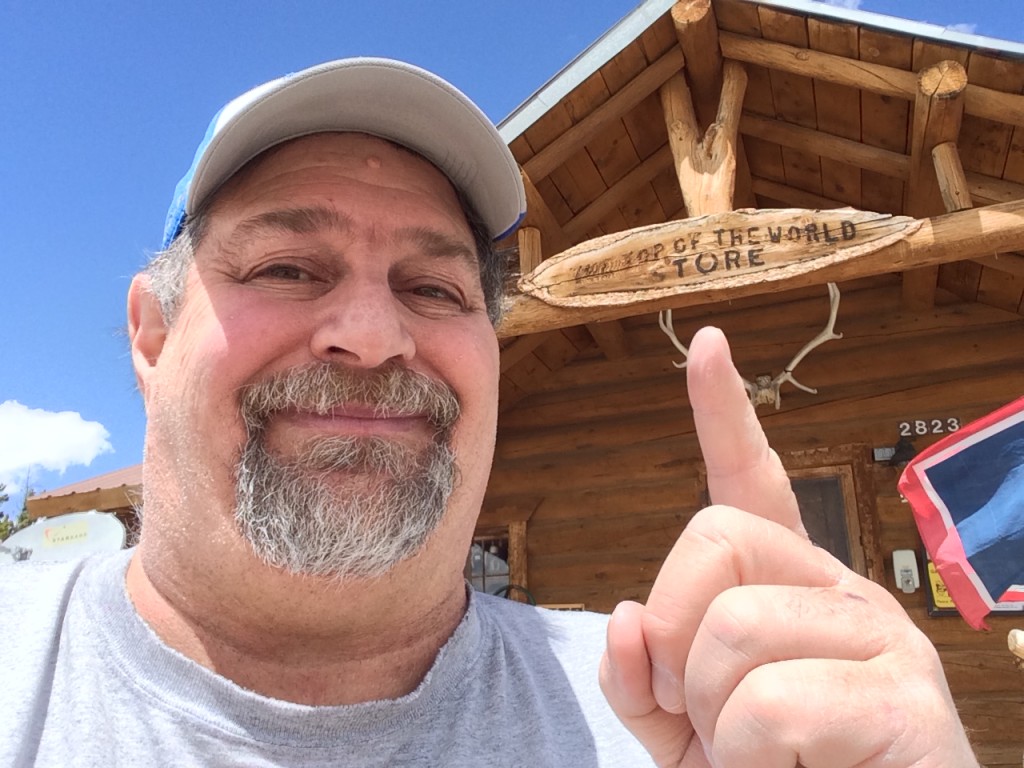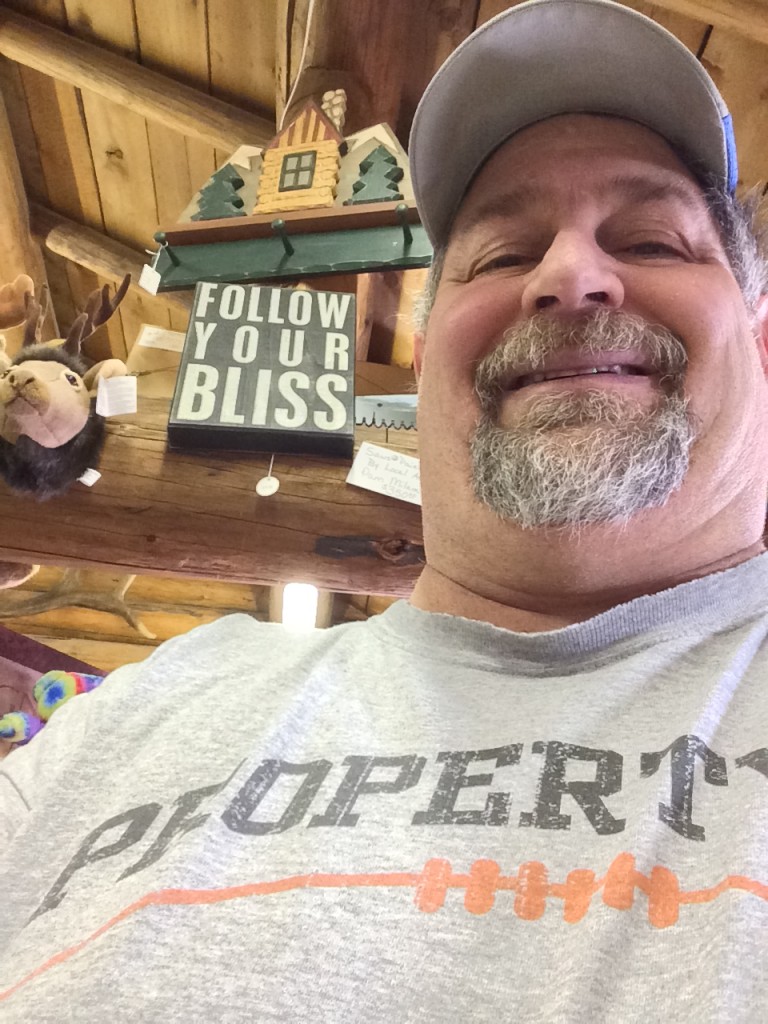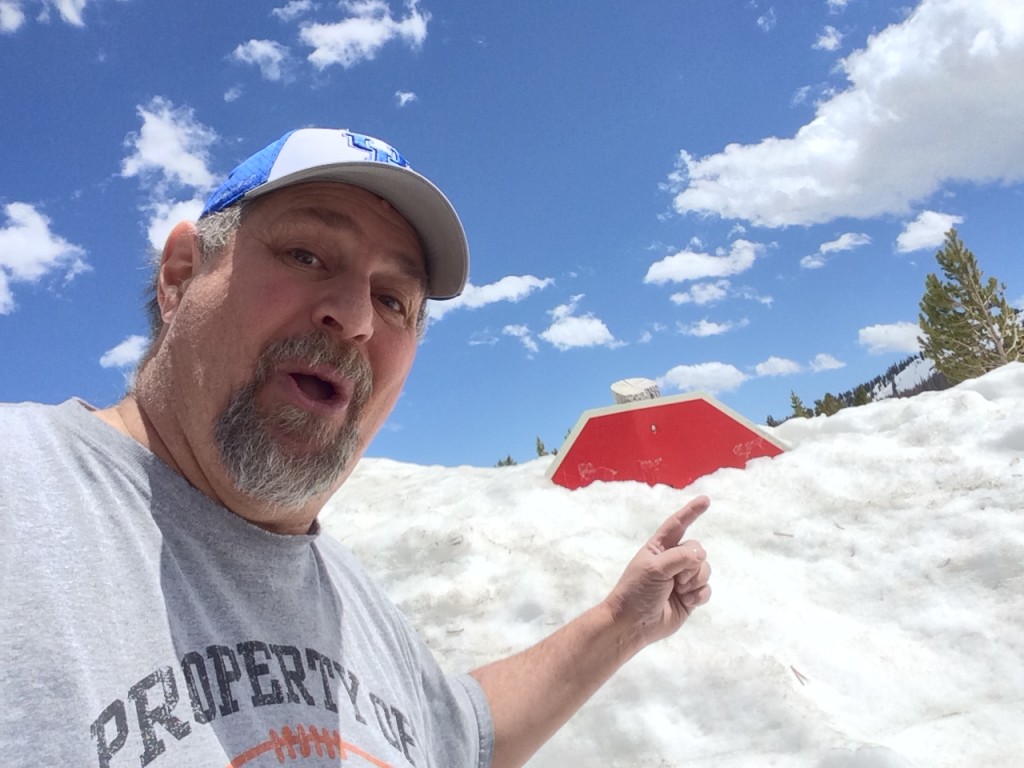 From Top of the World the winter wonderland became more amazing as walls of snow grew higher. I was loving it!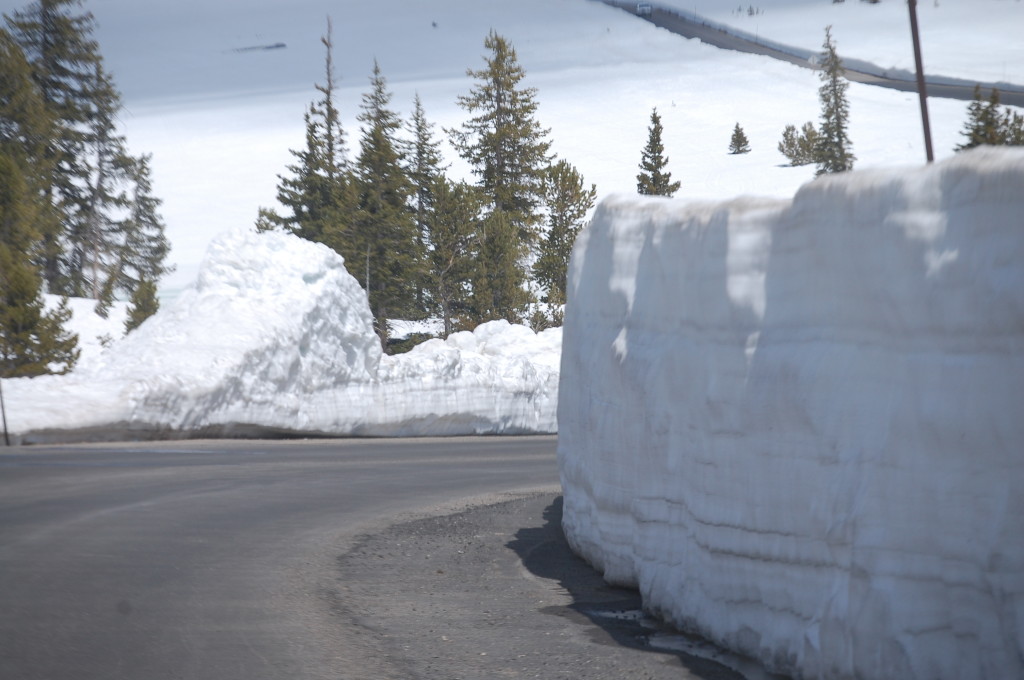 From this point the road was switchbacks all the way up to the pass.  I actually took a video of some of the drive through this winding wall of snow.
As I got to the top of the pass, at nearly 11,000 feet, I truly felt like I was on top of the world.  Following are more photos of the spectacular scenes from the highway.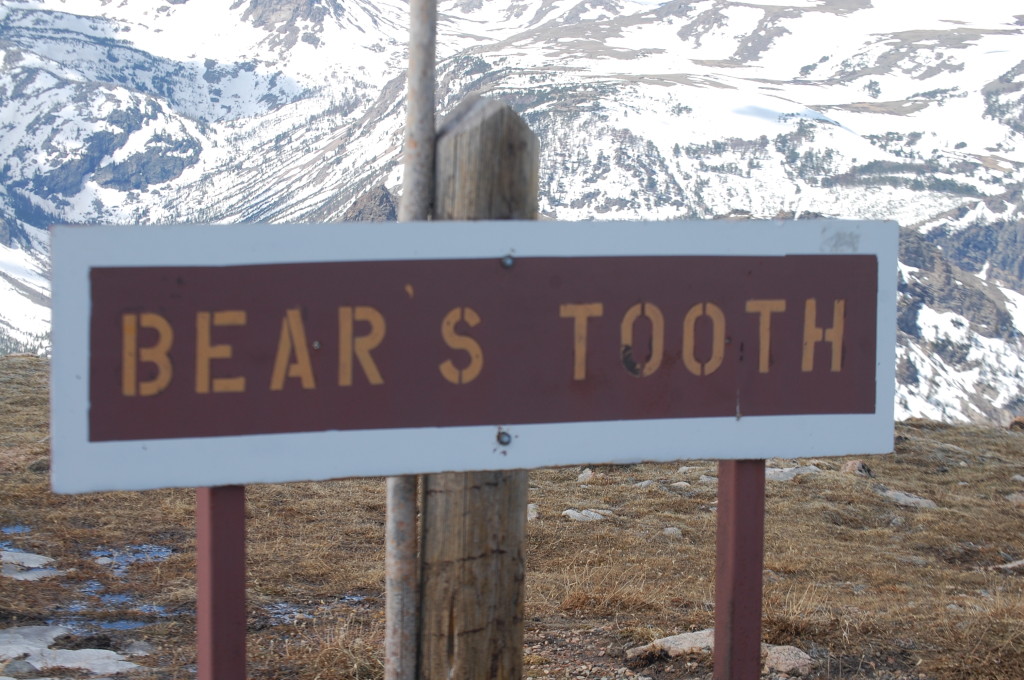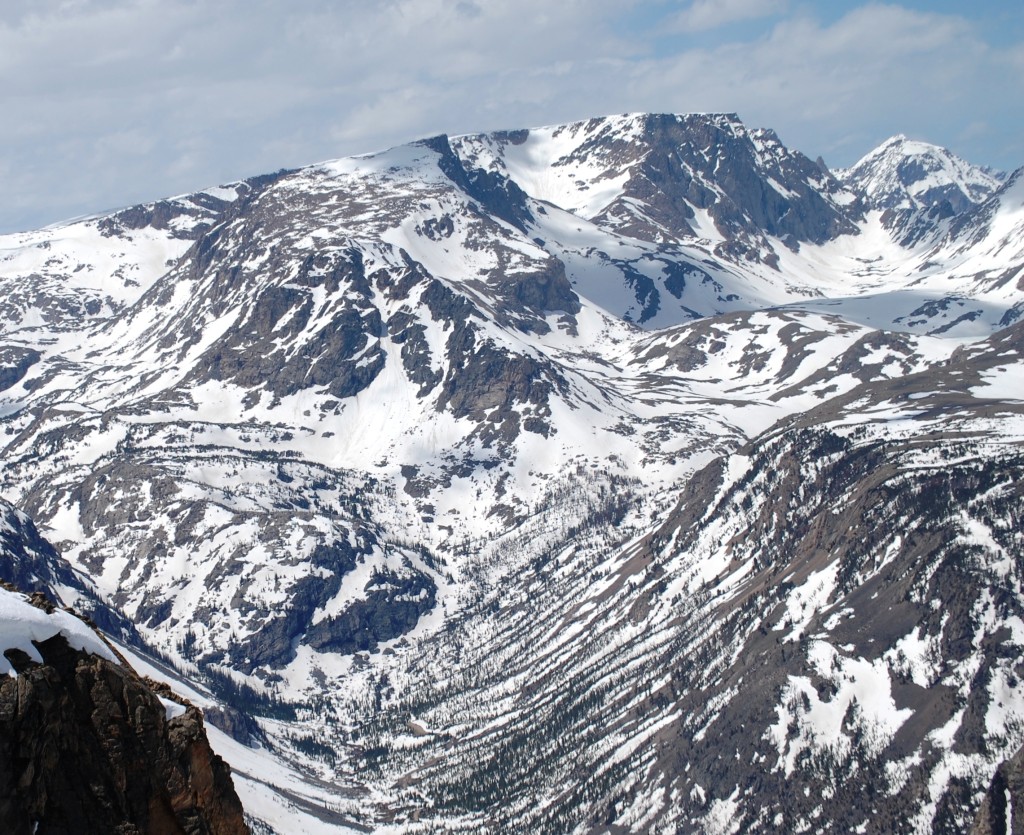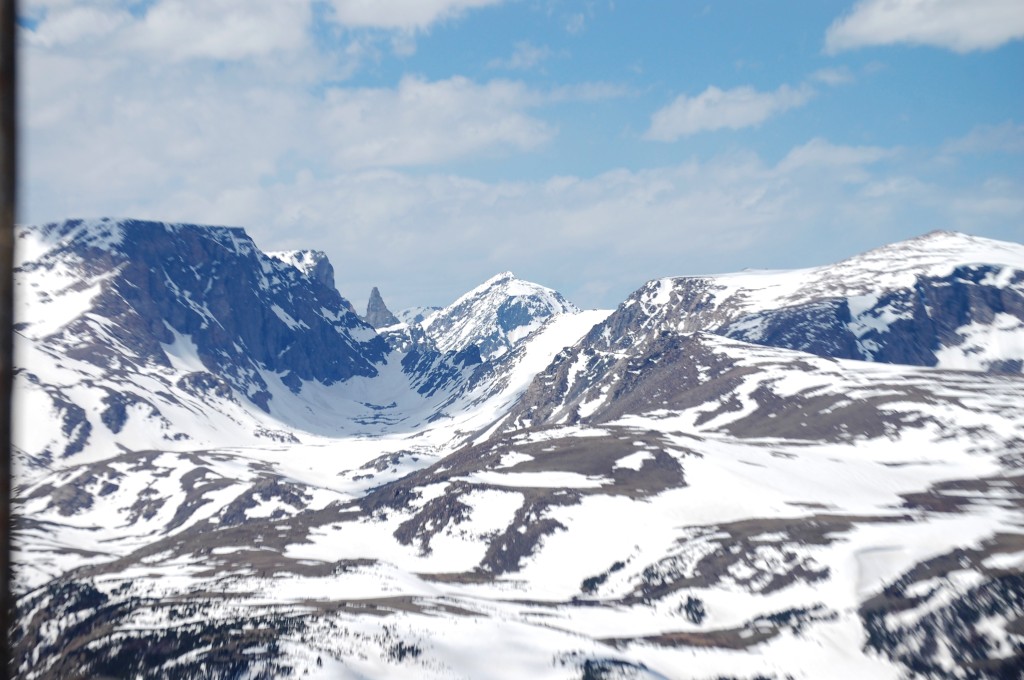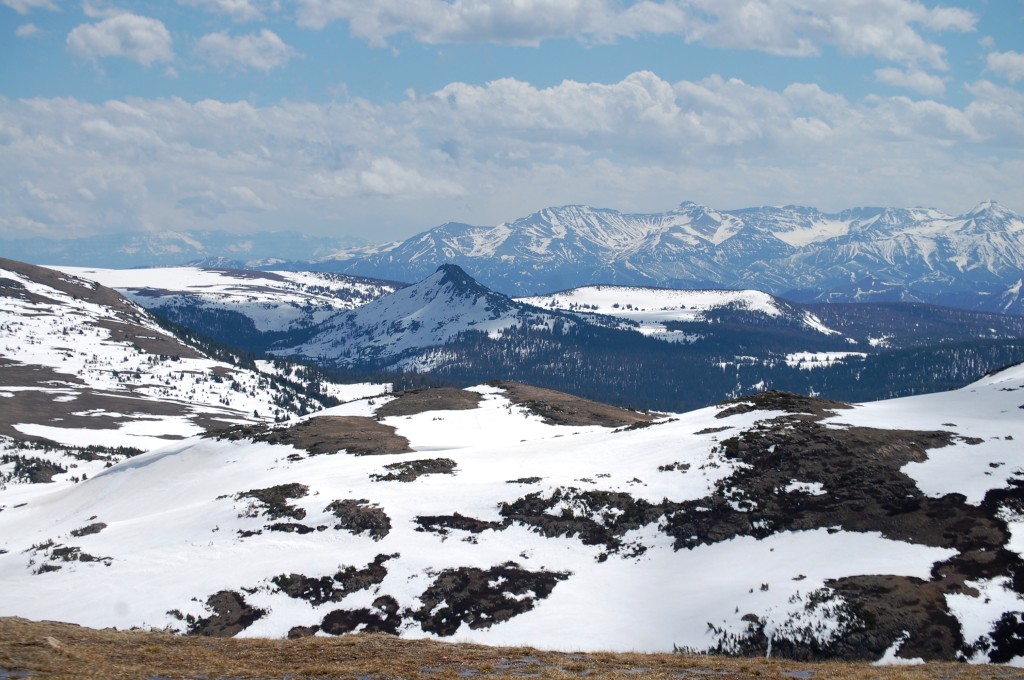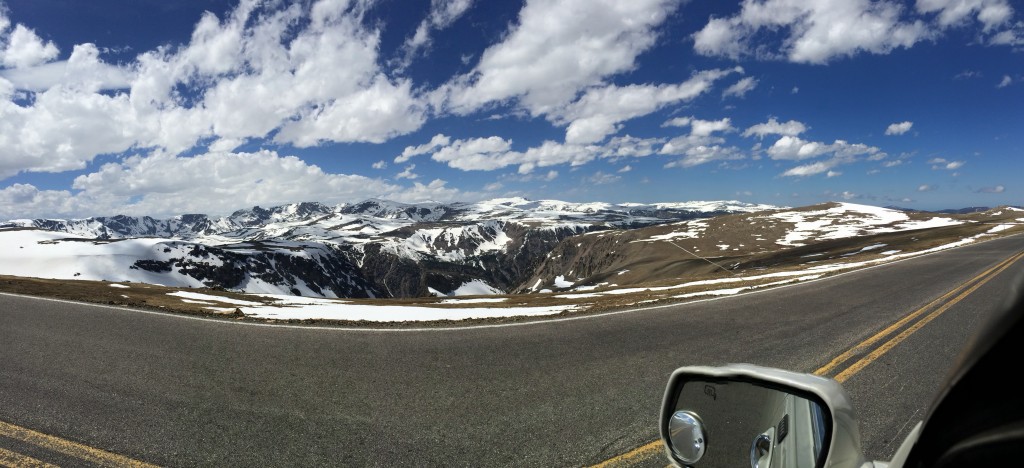 And how about a Panorama 360 view?
[panoembed pano="LLapRC" width="500″ height="250″]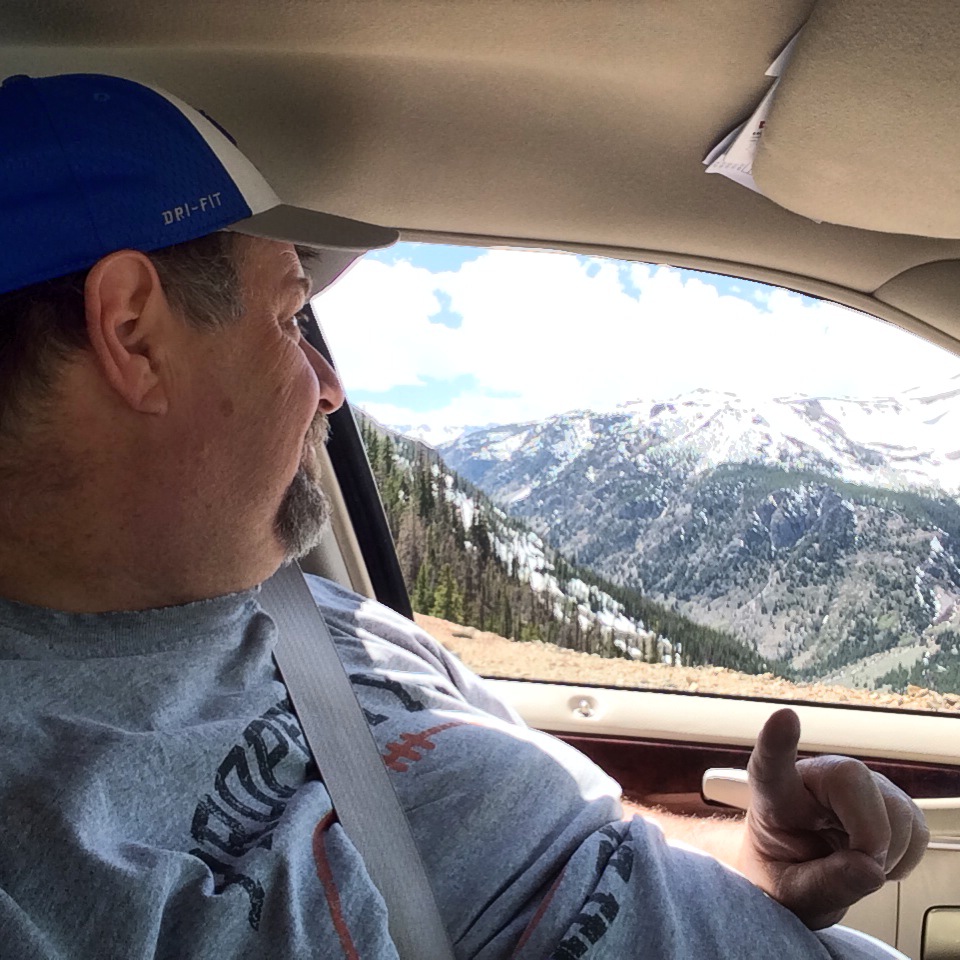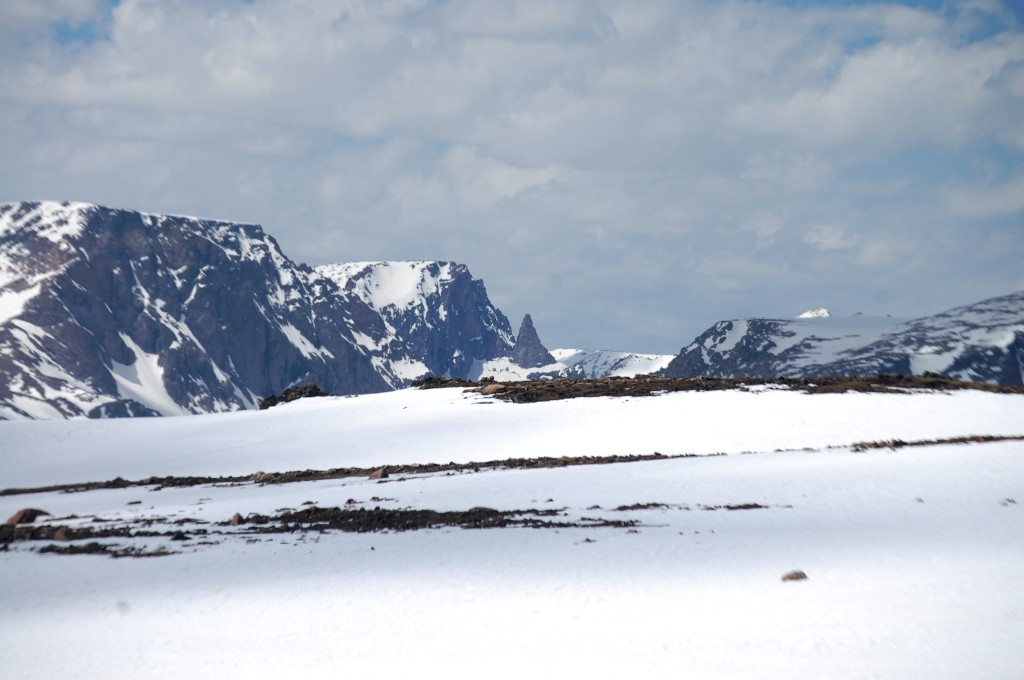 From the pass, the road still wound its way slowly down hill as I went north back into Montana.  The views and scenery just kept coming.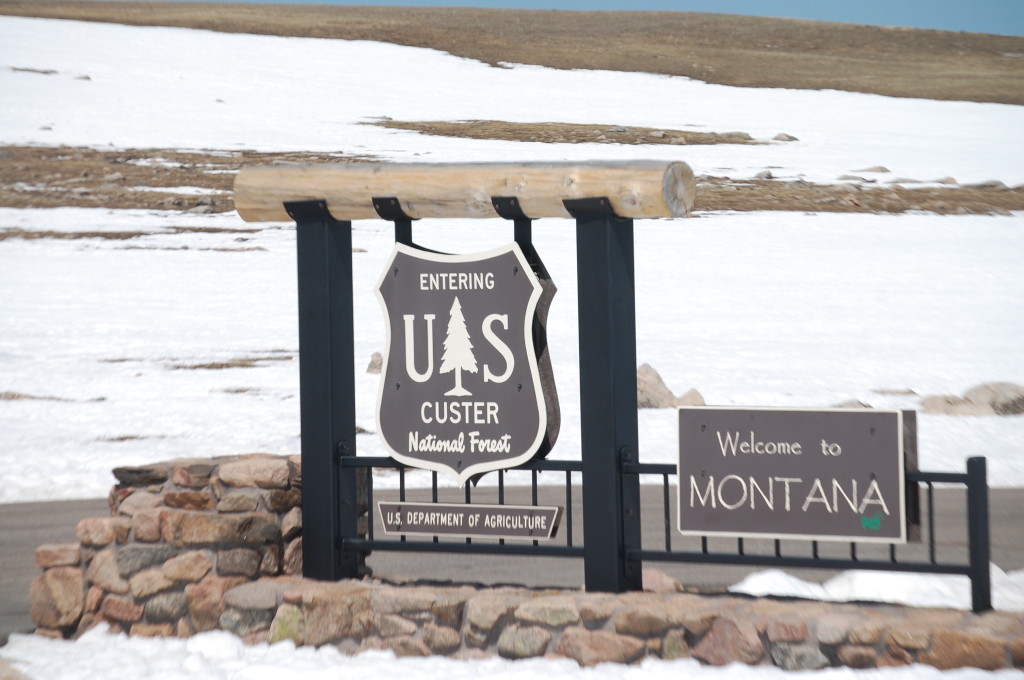 I finally made my way through the switchbacks and then down the hills for the 30 mile drive to Red Lodge, Montana, which is the northern gateway to the Beartooths.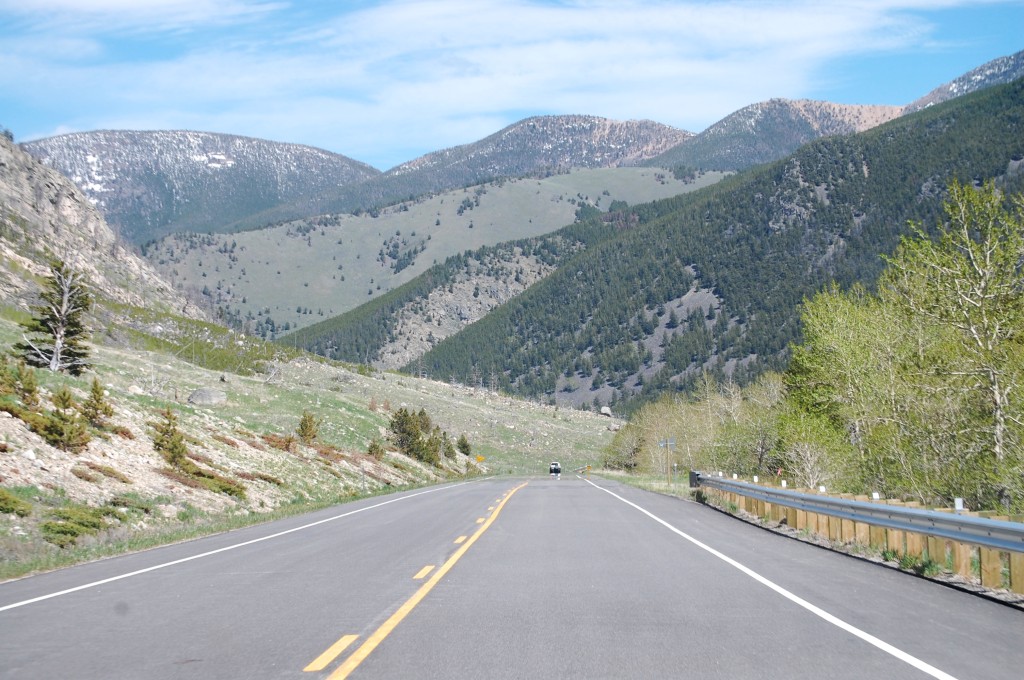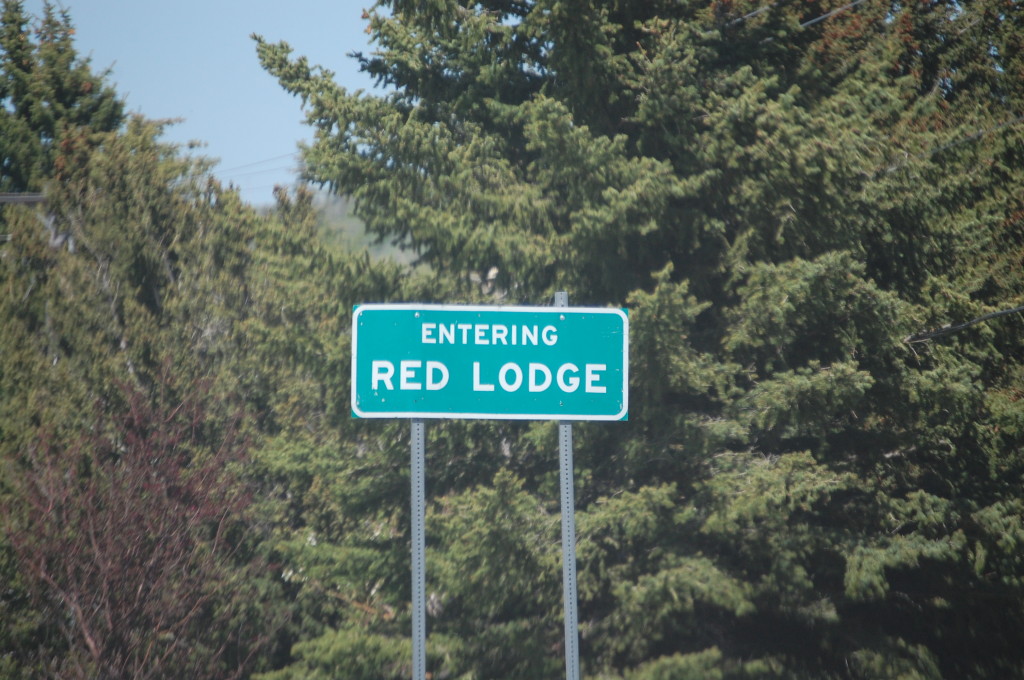 Basically, from the Northeast entrance of Yellowstone to Red Lodge, Montana, via US 212, took me about two hours and 15 minutes, including stops along the way.  One of the most amazing and beautiful 2 hours of my life (not counting marriage and children being born of course!!).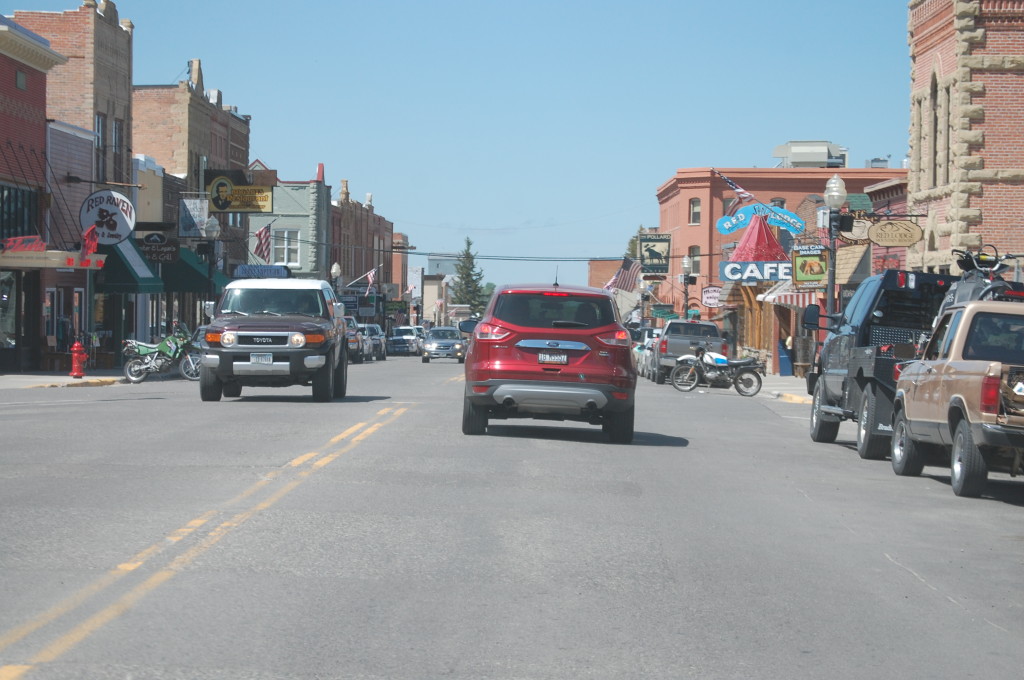 Red Lodge, Montana is a nice little town booming with personality.  There are old neon signs, unique eateries, a Peter Toth "Whispering Giant" (see my writeup from Idaho Falls' "Whispering Giant"), and I even came across a unique art shop that makes animals out of juniper.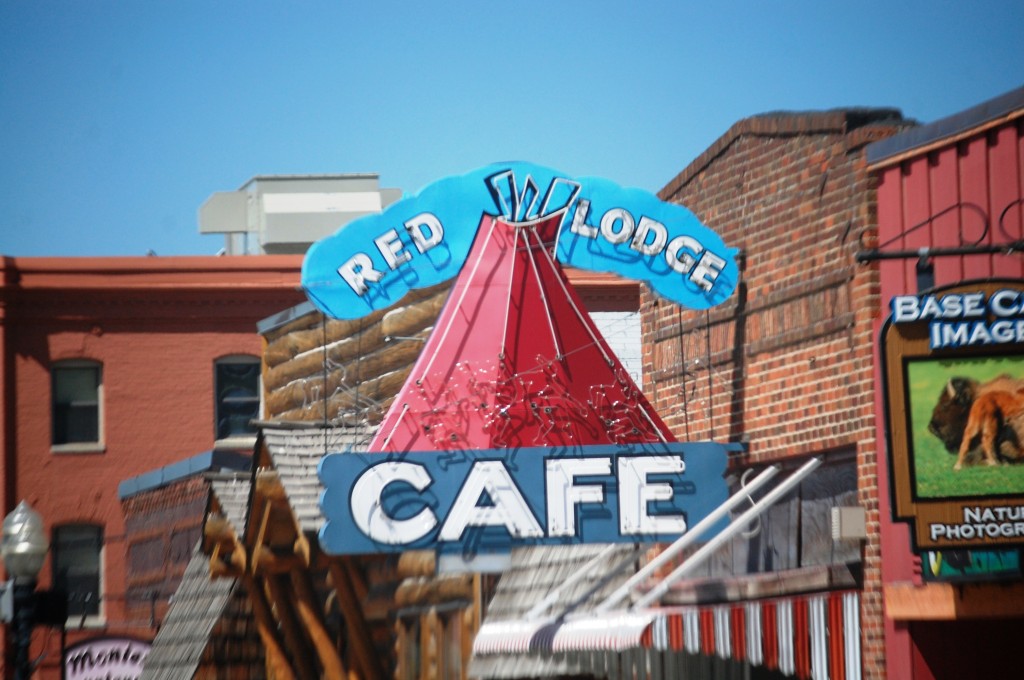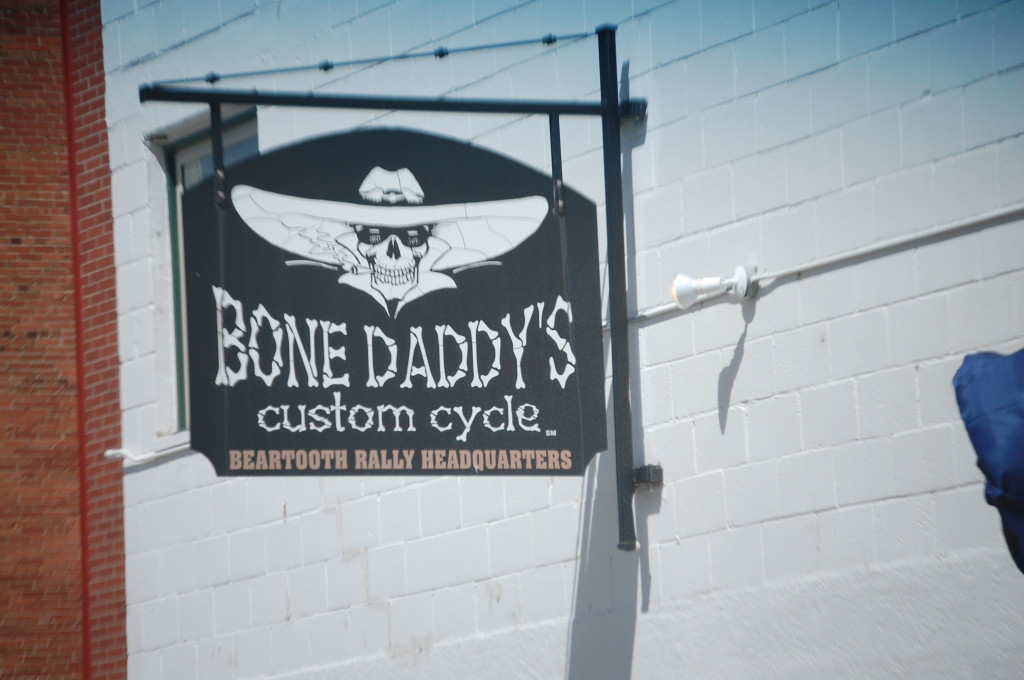 Hungarian-born and American immigrant sculptor Peter Toth has made a name for himself fomr his awe-inspiring giant wood-carved "Whispering Giants."  Over the years Toth has created at least one of these huge statues (all different) for each state in the United States.  All of them collectively (at least 74 are documented) are known as the "Whispering Giants".  This was the third one I have seen on my trips in the past three years.  Many of the Whispering Giants can been here.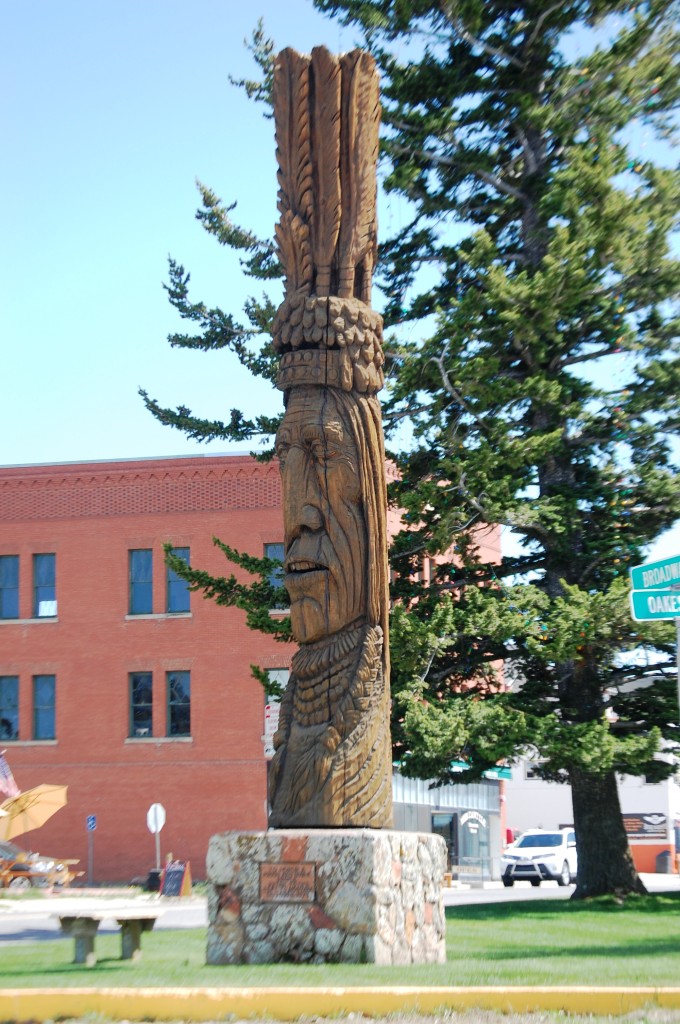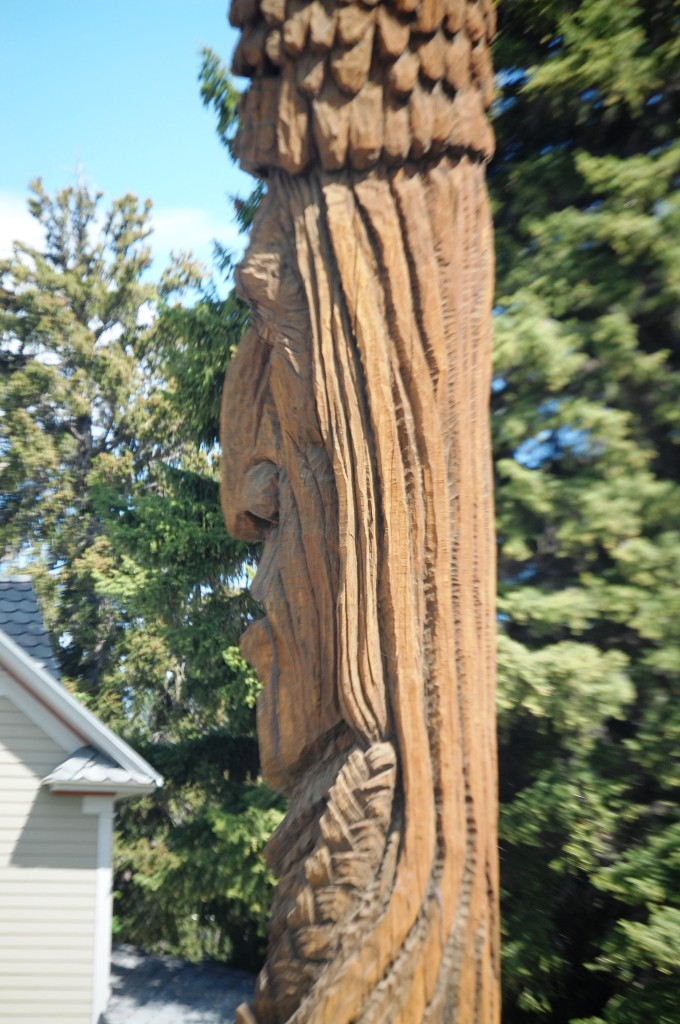 Then there are those juniper animals. I love the creativity of artists around this country.  Rocky Fork Juniper is owned by Lee Kern and Pete Imbs and they have other artists as well. Here are a couple of their unique works (they were closed when I got there).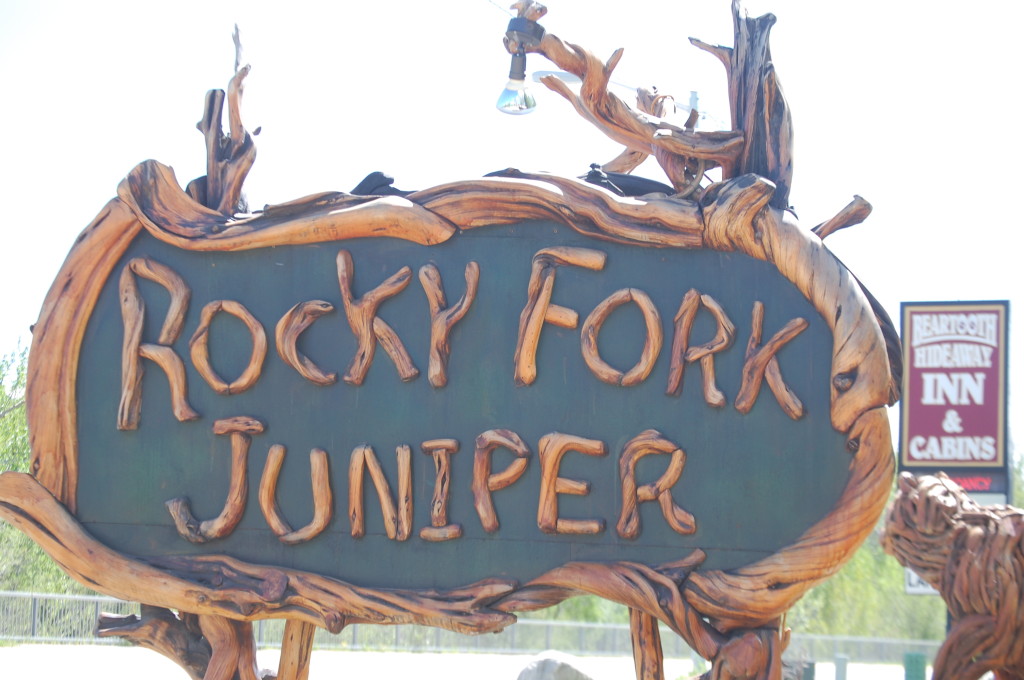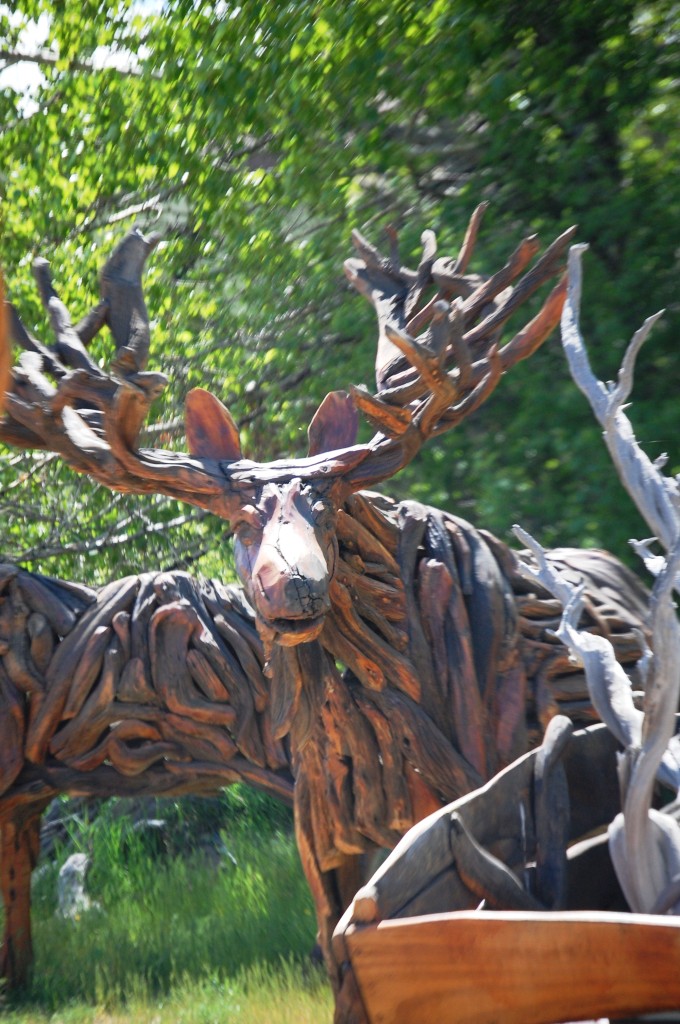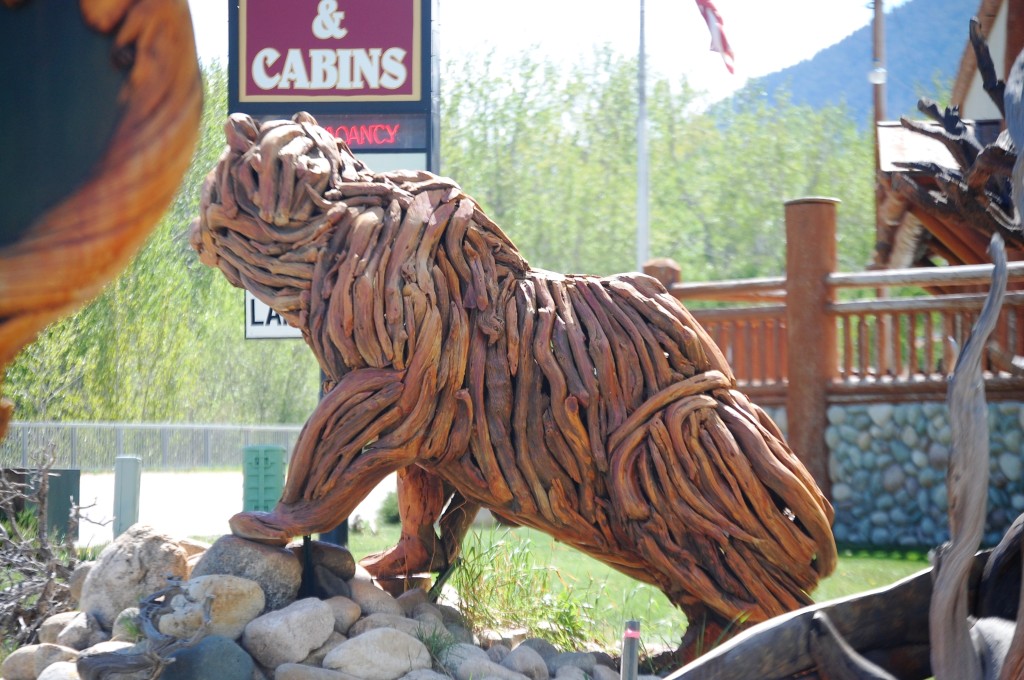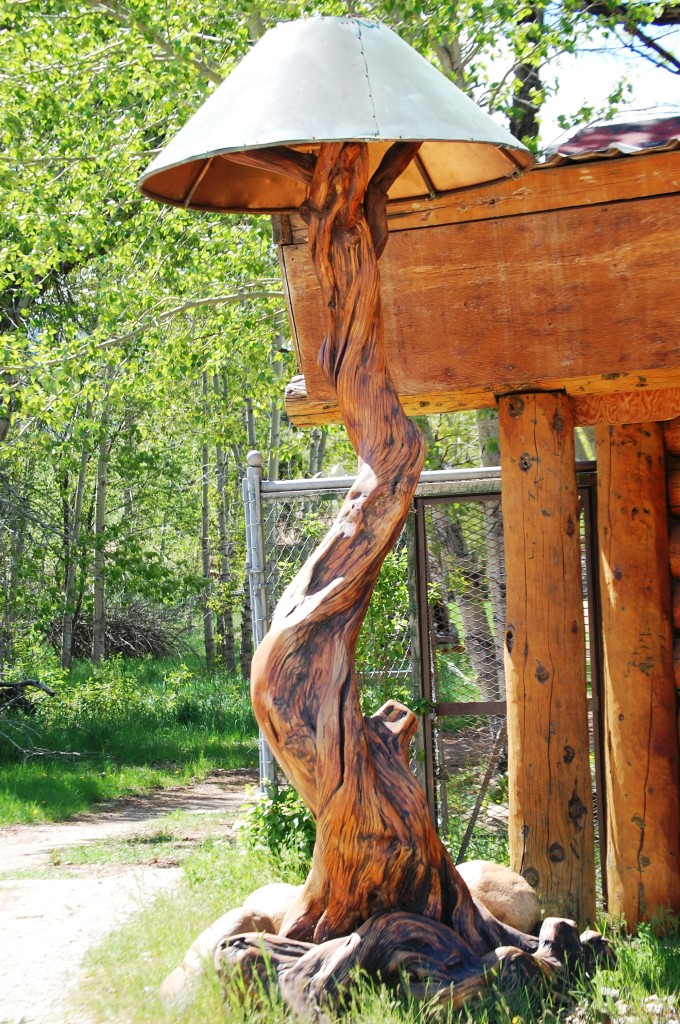 As the day wound down I made my way east from Red Lodge on Montana 308 to Belfry, then south on Montana 72 towards Wyoming, which turns into Wyoming 120, to end up overnight in Cody, after a wonderful day of driving through some of the most beautiful country in America.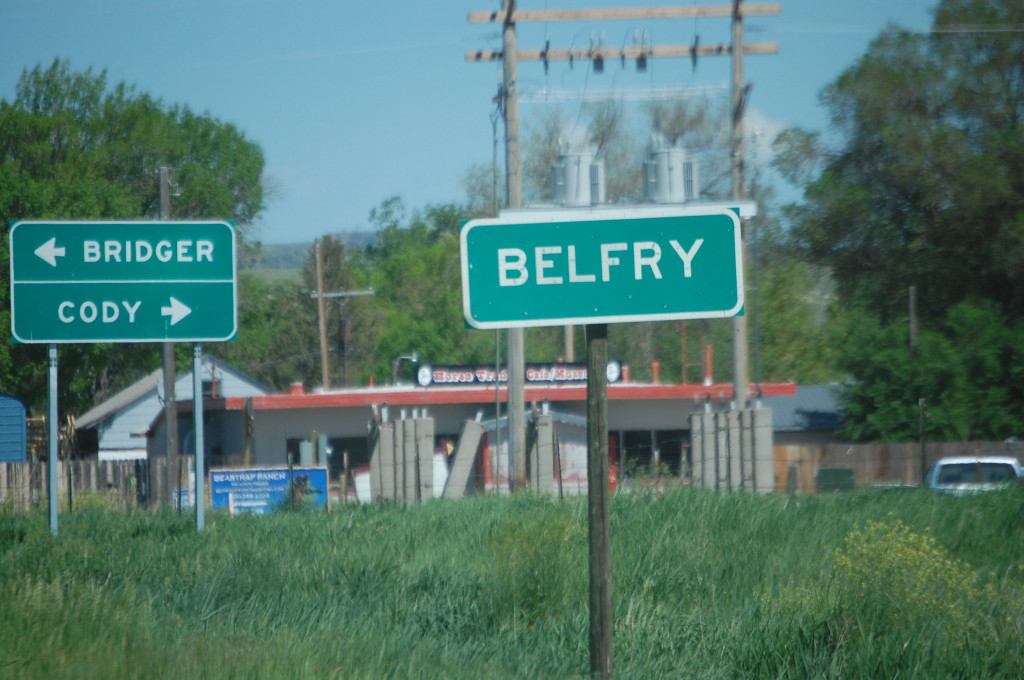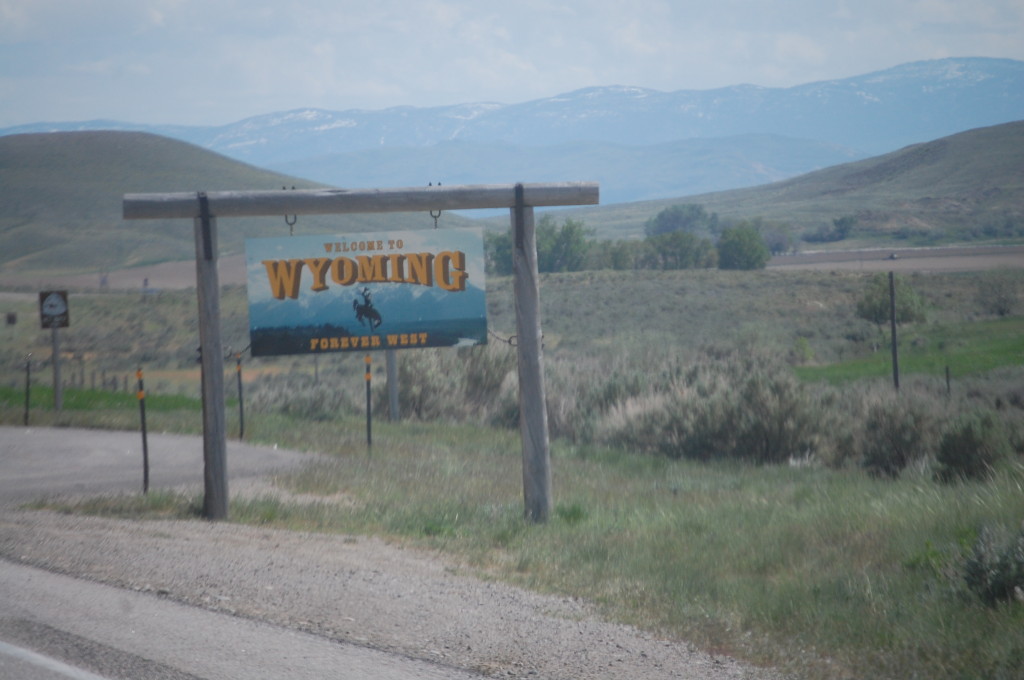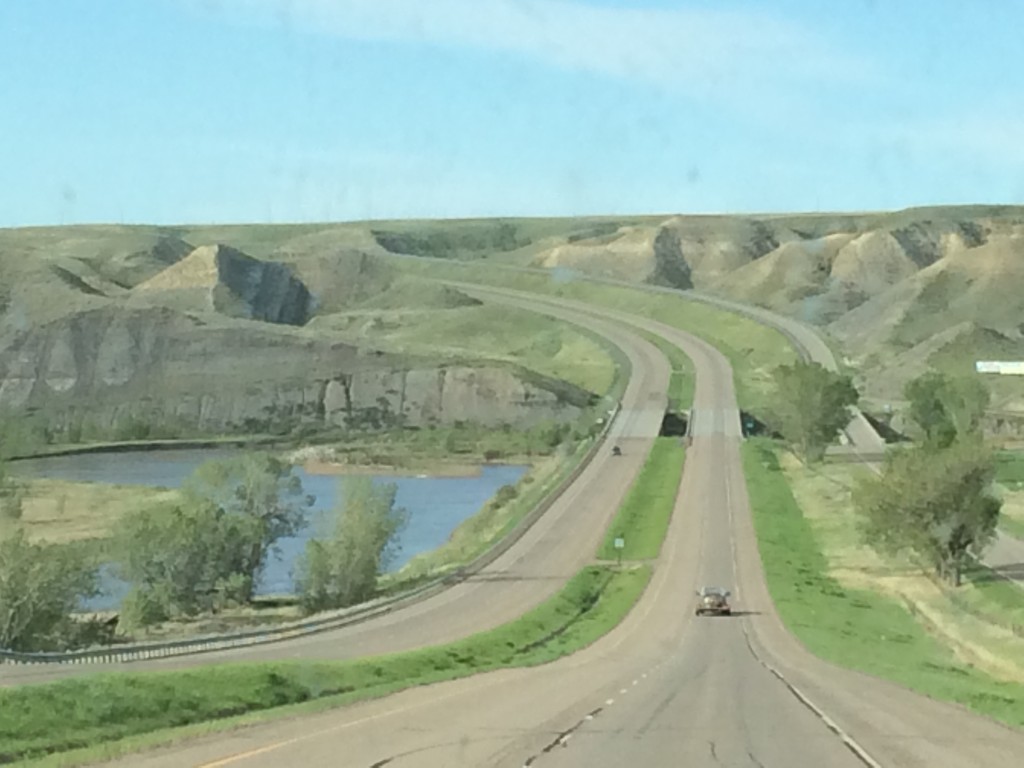 The next post will cover my return trip leg from Cody through Douglas, WY (the Jackalope capital of the World) and then on to Alliance, NE, the home of the famed Carhenge.