During the month of April I am participating in the Blogging from A to Z Challenge. The challenge has each blogger select a theme and then do a post thematically from A to Z during each day of April , except Sundays. My blog is number 1337 out of 1670 participating blogs. This year my A to Z posts will take you across the back roads of America to many unique what other bloggers will be posting about, check out the link: A to Z Theme Reveal List for 2016
The O Towns
Only, Tennessee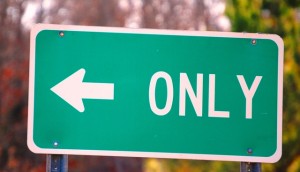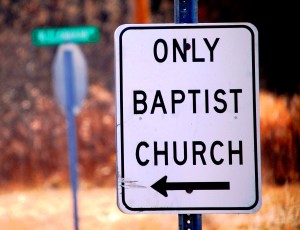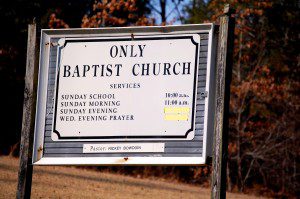 I took a trip back in 2010 which took from Bugtussle, KY to Bugtussle, TX and mainly down backroads.  Along the way in Tennessee I came across a small community called Only.  The community is located on Tennessee State Route 229 near Tennessee State Route 50 and Interstate 40.  I got a real kick out of the Baptist Church….the Only Baptist Church. I believe this is the only place named Only in the U.S. See original post HERE.
Old Orchard Beach, Maine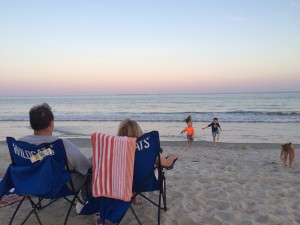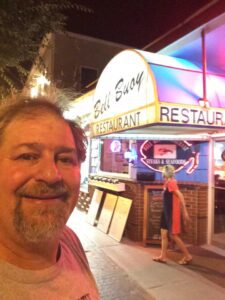 Travel up US Highway 1 north of Boston into Maine and you will drive through the town of Old Orchard Beach, which sits on the Atlantic Coast in southern Maine.  Definitely a resort town, it has just about 10,000 residents, lots of hotels and restaurants and a long beach for walks.  We stayed in the Normandie Motor Inn which is literally on the beach and it was fabulous! As it was later in the evening when we arrived there, we also had to find a kid friendly place to eat and the Bell Buoy Restaurant did the trick! See my post about our 2015 trip there HERE.
Okay, Oklahoma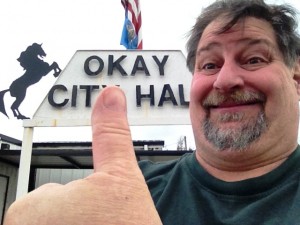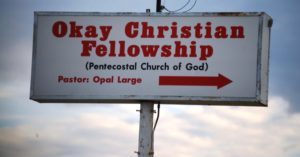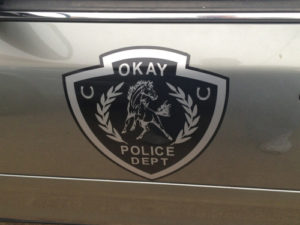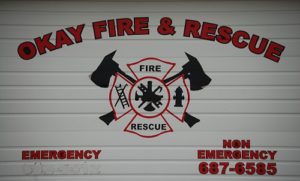 Okay…so you're thinking there is really a town called Okay and it is in Oklahoma?  That's right! Okay, OK it is and I visited there in 2013 on a return trip home from Texas.  They have an Okay Police Department, an Okay Fire Department, an Okay City Hall and even a couple of Okay churches.  It is an Okay place.  The town only has about 600 residents, but that's ok. The town is a few miles north of Muskogee on Oklahoma Hwy 16.
Oil Springs, Ontario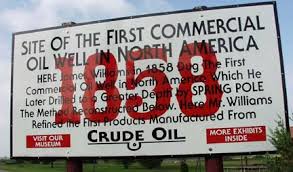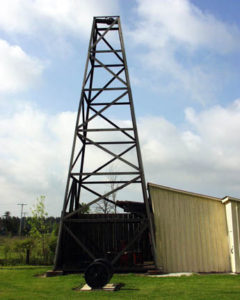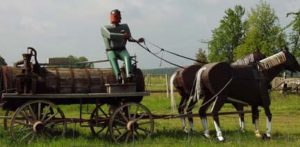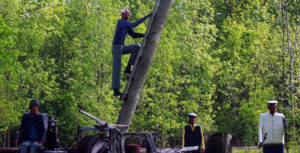 On one of my many trips home from Ontario in 2008, I made my way through the town of Oil Springs as part of the route to Michigan and south. Oil Springs' claim to fame is their first commercial Oil Well that was established in 1858.  It is also home to the Oil Museum of Canada and a number of scrap metal sculptures depicting the oil well work from the 1800s.  The artwork was by a local metal worker named Murray Watson, who owns Watson's Machine Shop in Oil Springs.  You can see a much deeper history and more photos in my 2008 post HERE.
Oak Creek, Colorado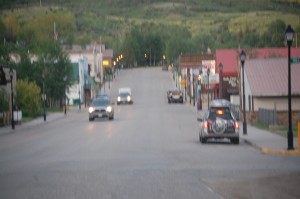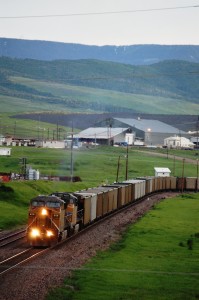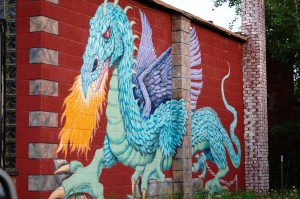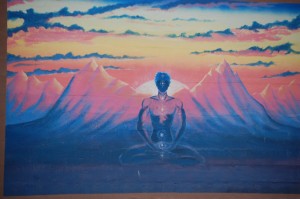 On a 2013 road trip from Rexburg, Idaho to Dallas, Texas, I ventured through the back roads of Colorado into Oak Creek, a rustic little town of about 1000 people in the Yampa Valley on Colorado Highway 131, south of Steamboat Springs.   It is in a lovely setting and seemed to be a place I would have liked to have lingered longer.  See more about my trip HERE.
Oacoma, South Dakota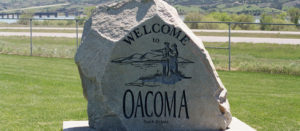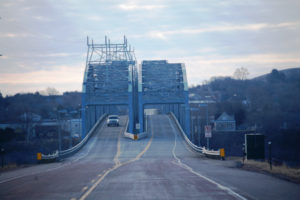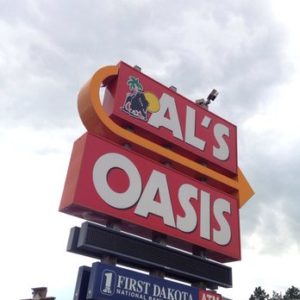 On a different trip home in 2013, we drove through South Dakota and spent the night in Oacoma. Though not a huge place, it does have some history, especially in relation to the Lakota tribe and also as a stop for Lewis and Clark. And it has Al's Oasis, a uniquely South Dakota style touristy traveler's rest area. You can read more about our trip HERE.
Odd, West Virginia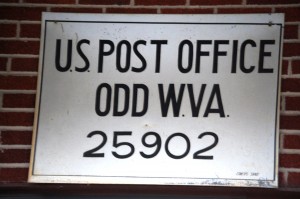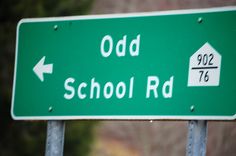 So, take a trip into West Virginia and you come across a road sign that says "Odd School Road."  You gotta go down that road to see what an "Odd School" looks like and you also find a community named Odd and even and Odd Post Office.  Odd huh?
Onawa, Iowa (Honorable Mention)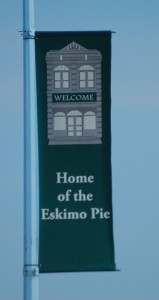 On my return trip from Montana in 2013, we made our way through Iowa Along the way I saw a sign for Onawa, Iowa noting it as the home of the Eskimo Pie. I had to drive through the town of about 3000 and see if we could find where it was invented.  Research shows me that someone named Christian Nelson invented it in 1920.  Interestingly enough, he originally called it an I-Scream Bar.  He later partnered with candy maker Russell Stover to patent the product. (See History here) They also claim to have the widest Main Street in the U.S.A. Though I drove around a bit, I couldn't find a museum or anything…but, there were the hanging banners!!  I wish I could have found an Eskimo Pie!!
Oddville, Kentucky (Honorable Mention)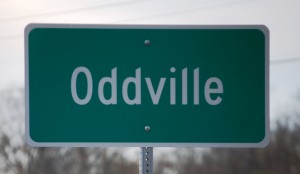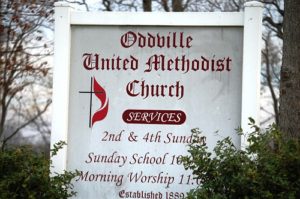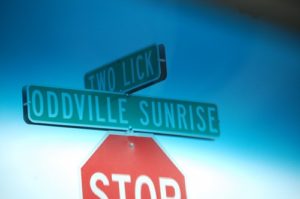 OK….so I had a town named Odd in West Virginia.  Why not include a town named Oddville in Kentucky?  There is even an Oddville Church… HA!
Did You Miss My Other A to Z Challenge Posts? Click on a letter below to see the others.
A B C D E F G H I J K L M N O P Q R S T U V W X Y Z
Learn More About the A to Z Challenge and visit hundreds of other participating blogs (click logo below)