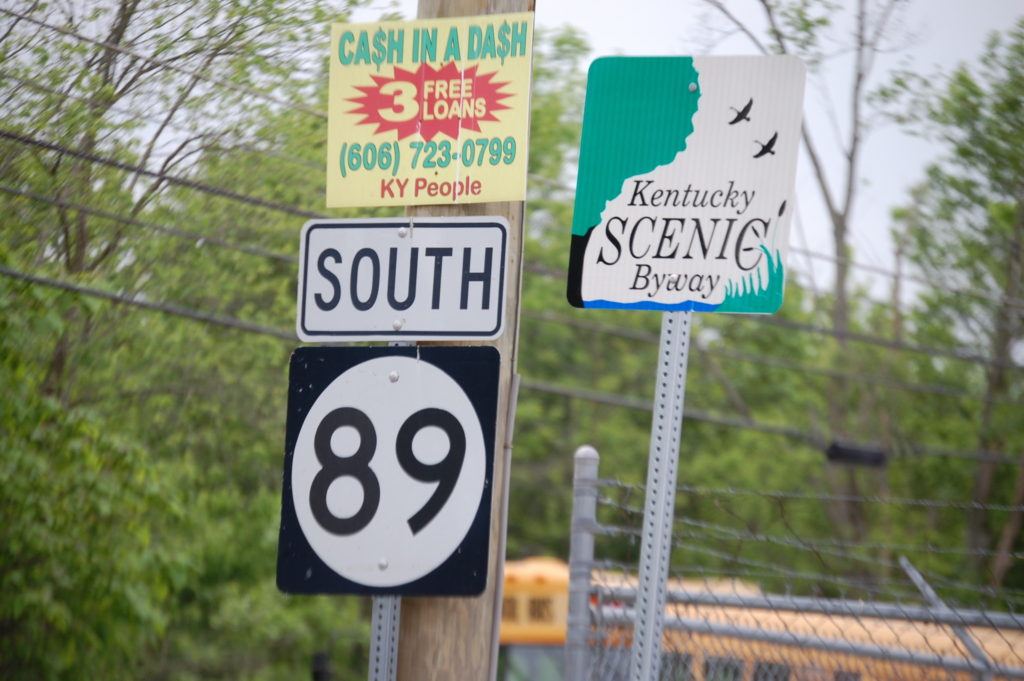 Oftimes when we think of a road trip, we typically think of some far off location with fun sites and unique places to visit.  Indeed, we may often overlook what is right in our backyard.  Thus the word "Staycation" was born.  A staycation is typically defined as a period in which an individual or family stays home and participates in leisure activities within driving distance, sleeping in their own beds at night. Most of the time it involves dining out more frequently than usual. Staycations achieved popularity in the US during the financial crisis of 2007–2010.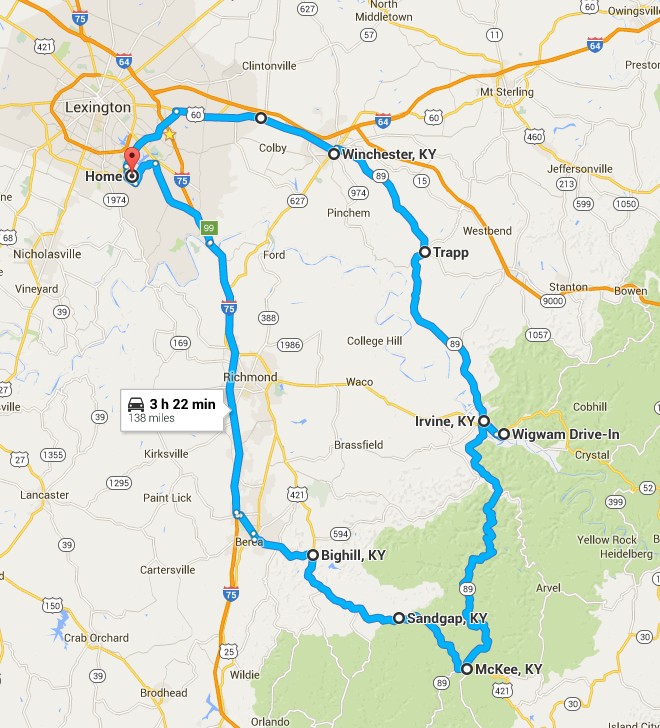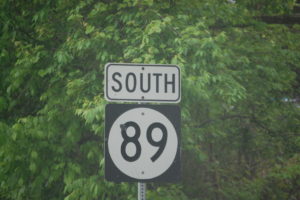 I personally have taken a few of these in my own home town of Lexington and in surrounding areas around Kentucky.  Last Monday was one of those days that I wanted to get out on the road, so I took a mini-roadtrip to travel along part of Kentucky's Scenic Byway Highway 89 from Winchester through Irvine and into McKee.   I had received inspiration to take this trip from a friend's posting on Facebook about a small drive-in restaurant in Ravenna, KY called The Wigwam Drive-In. (I posted about that yesterday) Though only a four hour trip, it was well worth it both in beauty and in the refreshment of just getting out on the road and seeing the beautiful hills of the Bluegrass.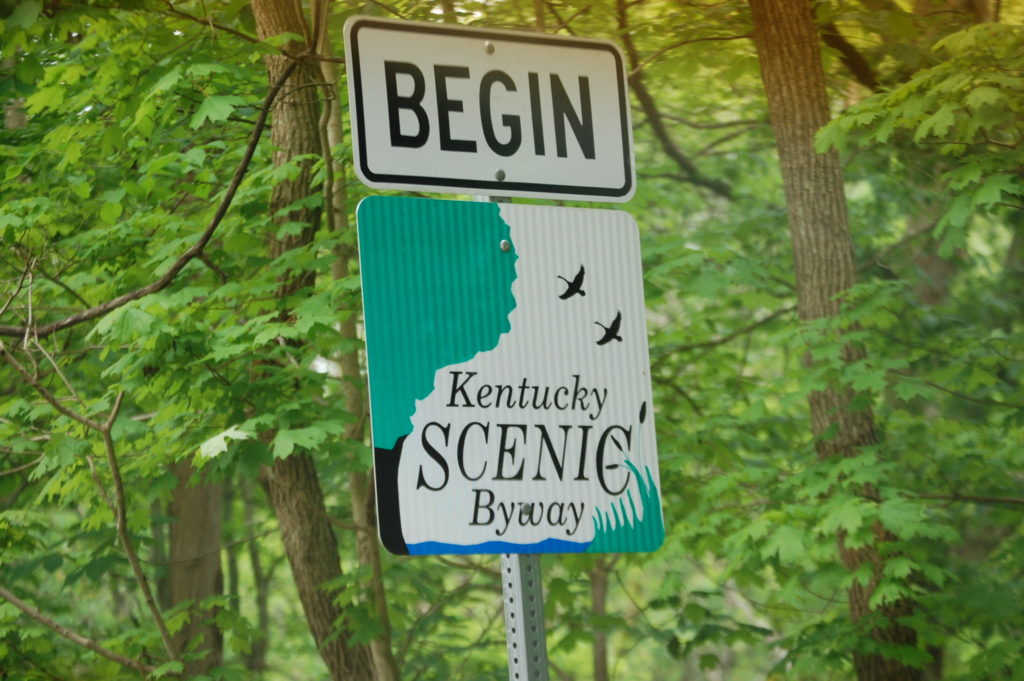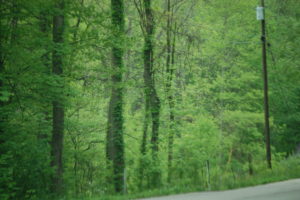 From Lexington I took US 60 to the lovely historic town of Winchester (which I'll cover in another Staycation post in the future).  From there I took Kentucky Highway 89 south towards Irvine, which begins on East Washington St. in Winchester.   This drive weaves its way through farmland and hardwood forests passing through a few sparsely populated communities and their small churches.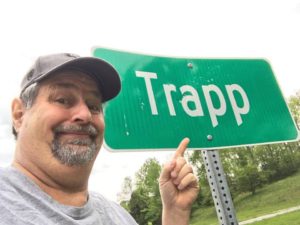 The first community along the way is Trapp.  Originally called Round Tree, the town had a school, post office and other stores. Trappers would visit the community's stores, which is how the school was dubbed Trapp in the early 1900s.   Nowadays the town has a few homes and a small grocery store called Fox's General Store,  which is advertised on the side of a building with a nice wall advertisement.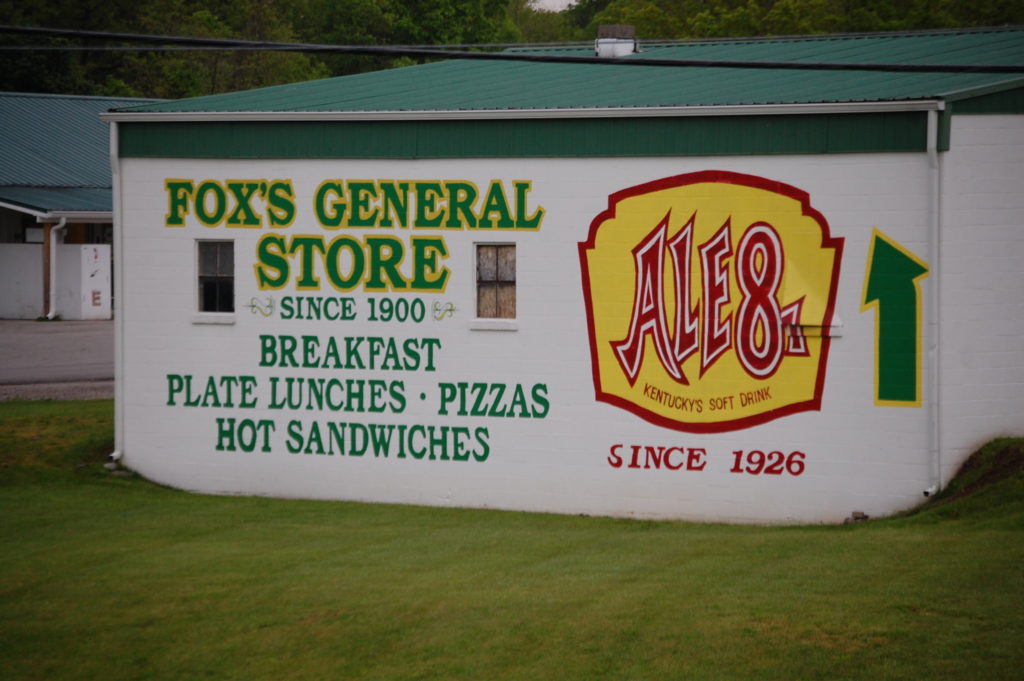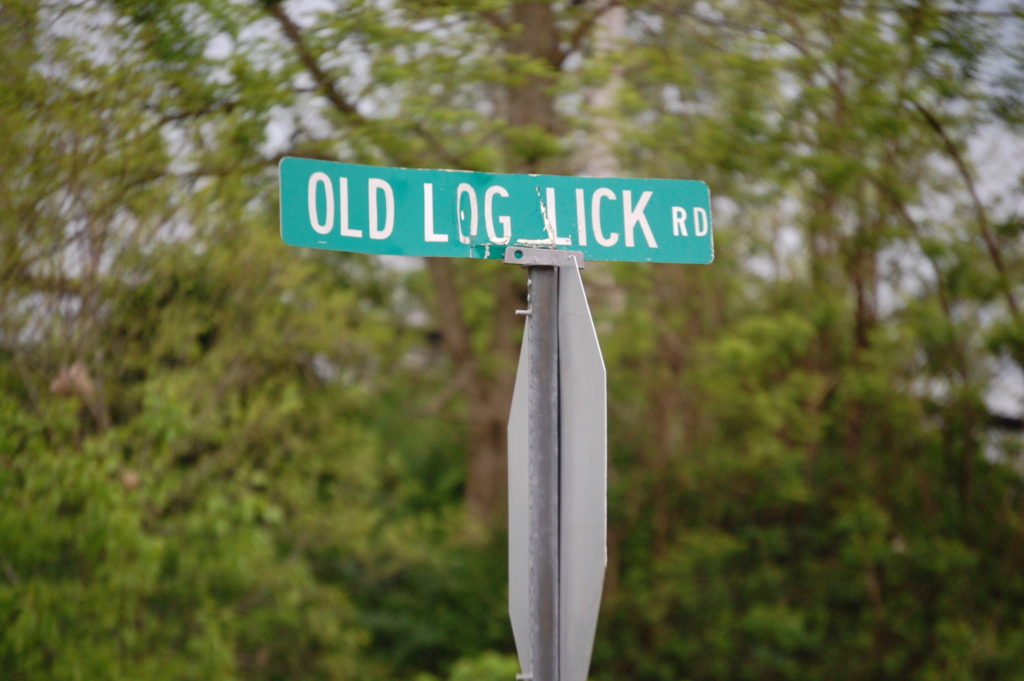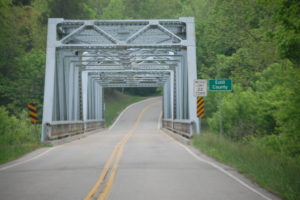 From there 89 crosses a bridge over the Red River into Estill County and the small community of Palmer. It is there that the Welcome to Estill County sign can be seen.  I like its catchphrase "Where the Bluegrass Kisses the Mountains."  And indeed, this is where the mountains of eastern Kentucky really get started.  From this point southward the drive is a natural wonderland of forest, wildflowers and rolling hills.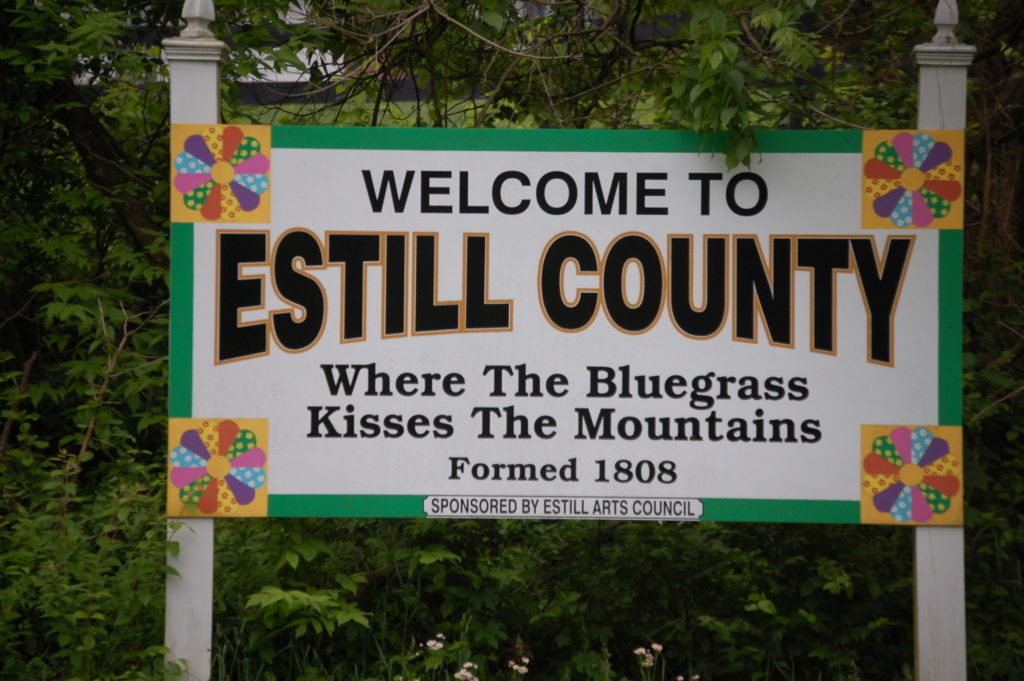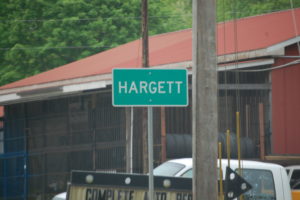 Soon I was driving into the community of Hargett which welcomes the driver with a rare sighting of an old Mail Pouch Barn, one of only six or seven I have seen in Kentucky.  Originally known as Woodwards Creek, a post office opened in 1879 and was renamed Sams for a local store owner in 1886. It later moved to the nearby Louisville and Nashville Railroad's Harg Station and was renamed Harg in 1914, just before closing.  A Hargett post office opened in 1915 and closed in 1943.  It is now a small unincorporated community with an old auto repair place that has a number of really old cars.  There is also a fire department.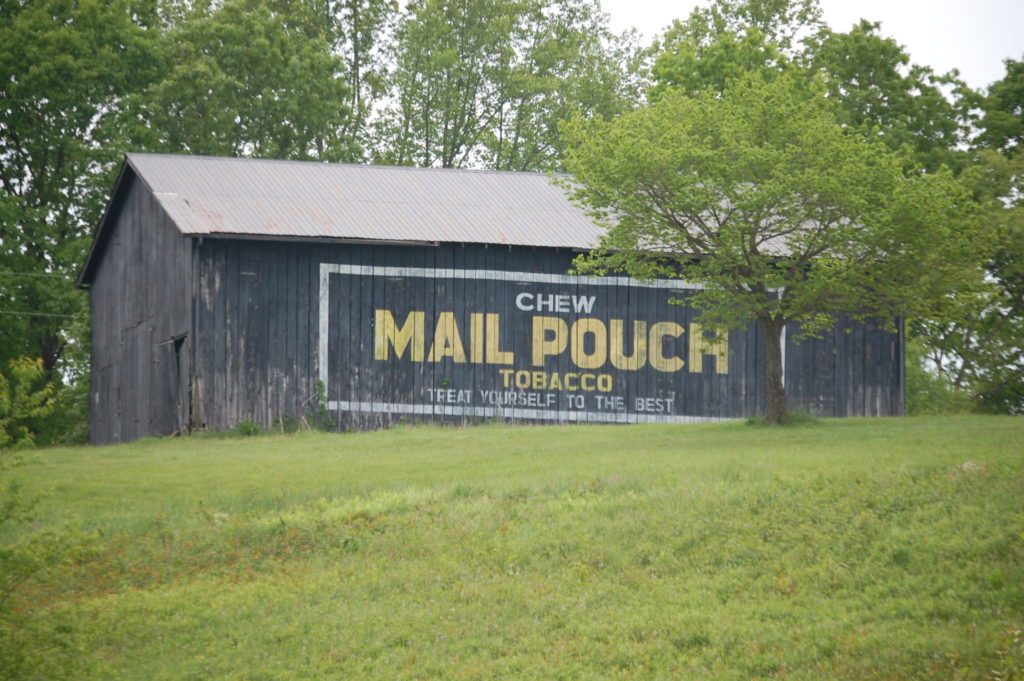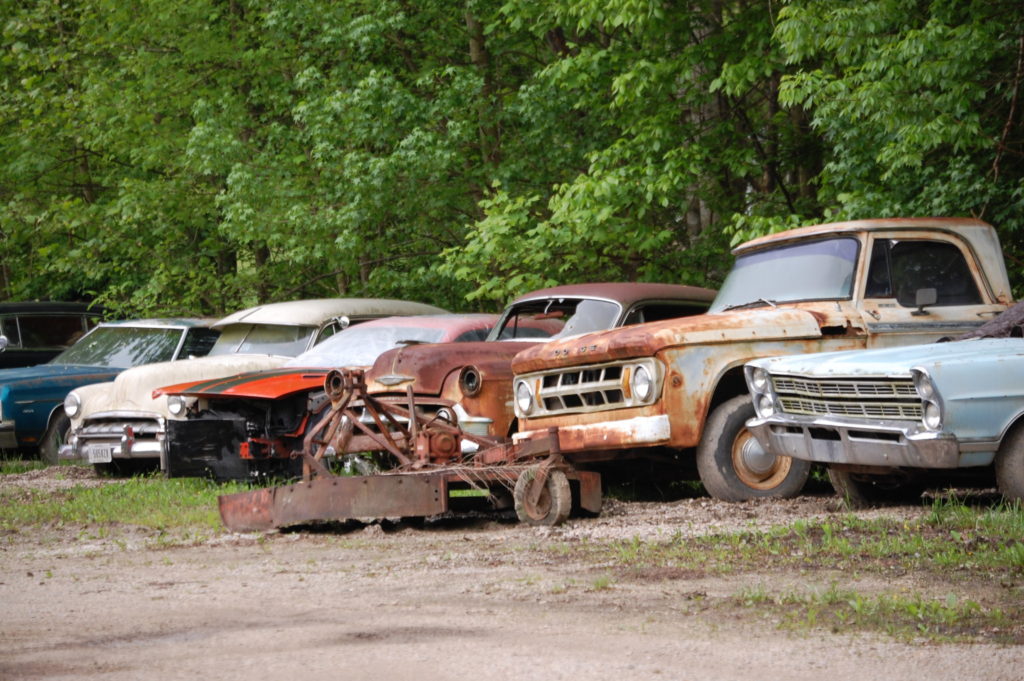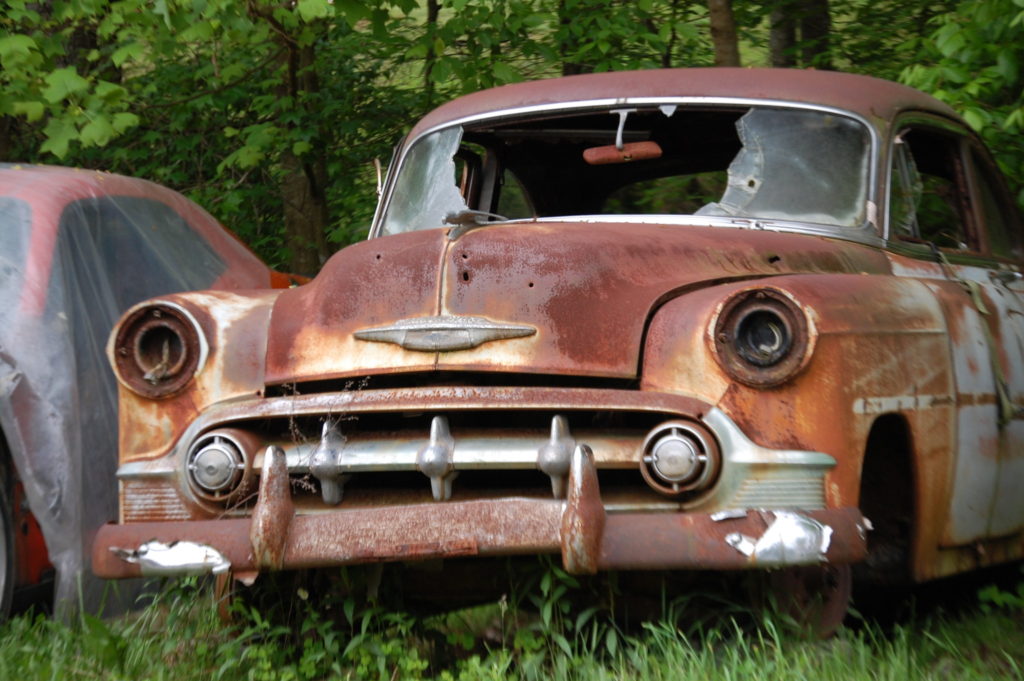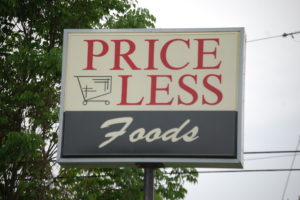 About five miles down the road I entered Irvine and was welcomed by a Priceless Foods store (actually I think it is Price Less, but I like the Priceless better–HA!!).  Irvine is the home to locally famous Mountain Mushroom Festival at the end of April.  Irvine and nearby Ravenna are known within Estill County as the "Twin Cities."  It is also the home of the famed Backstreet Boys Kevin Richardson and actor Harry Dean Stanton, who has appeared in a number of films including Cool Hand Luke, Alien, Red Dawn, Pretty in Pink and the Green Mile, among a myriad of others.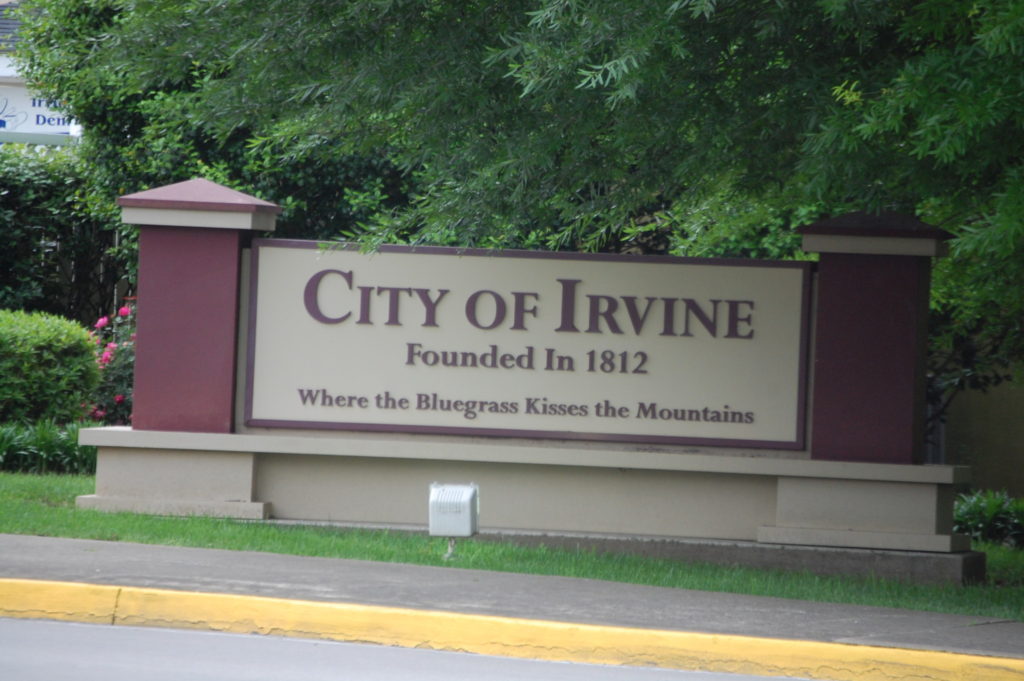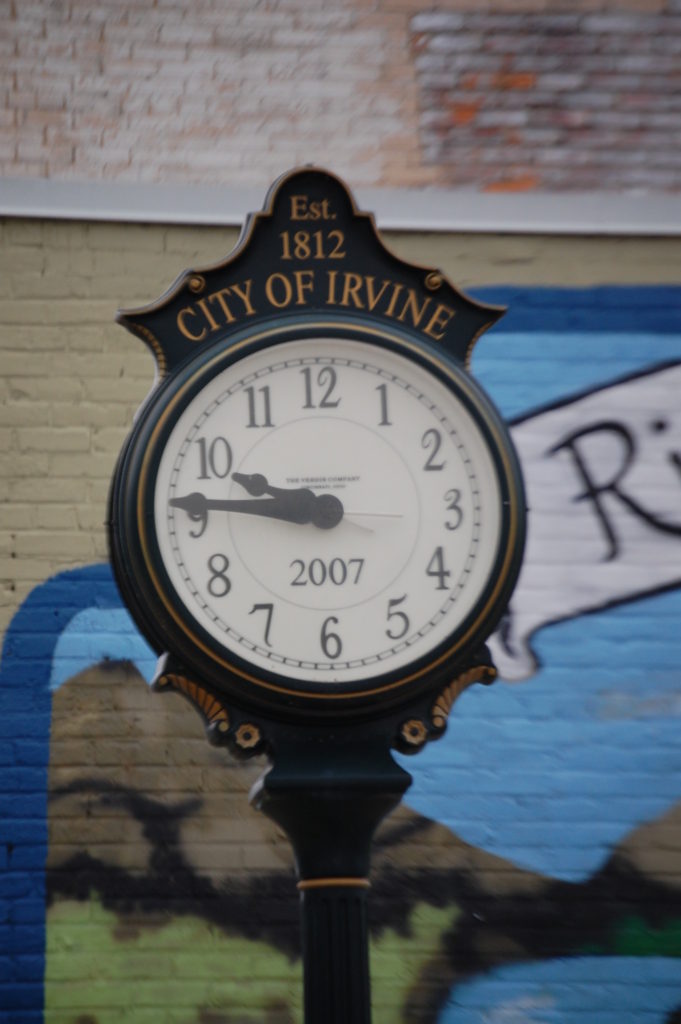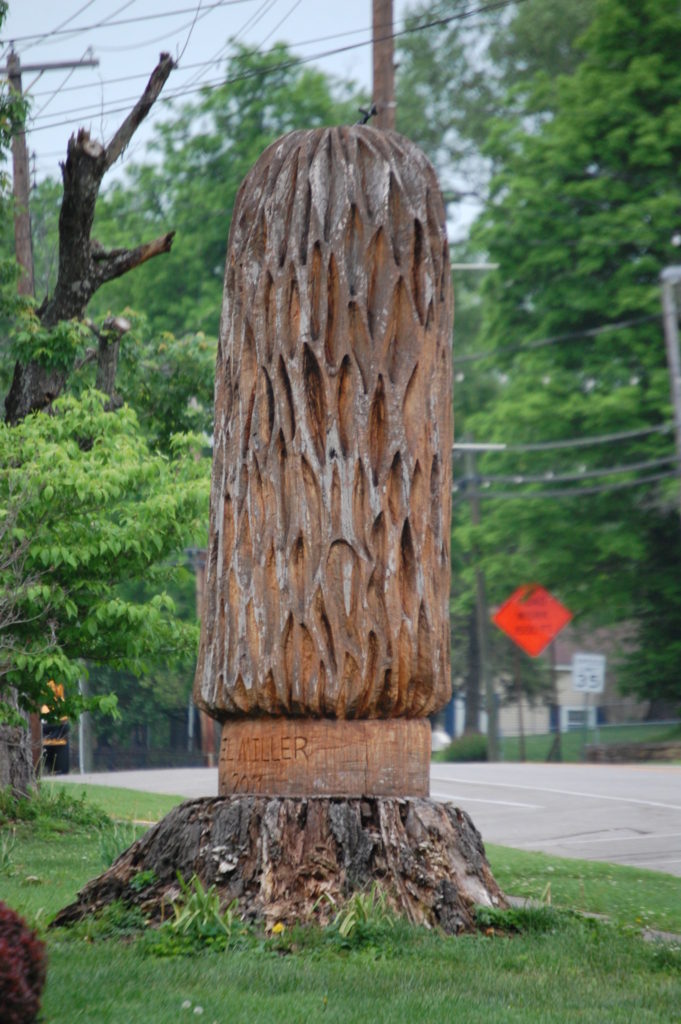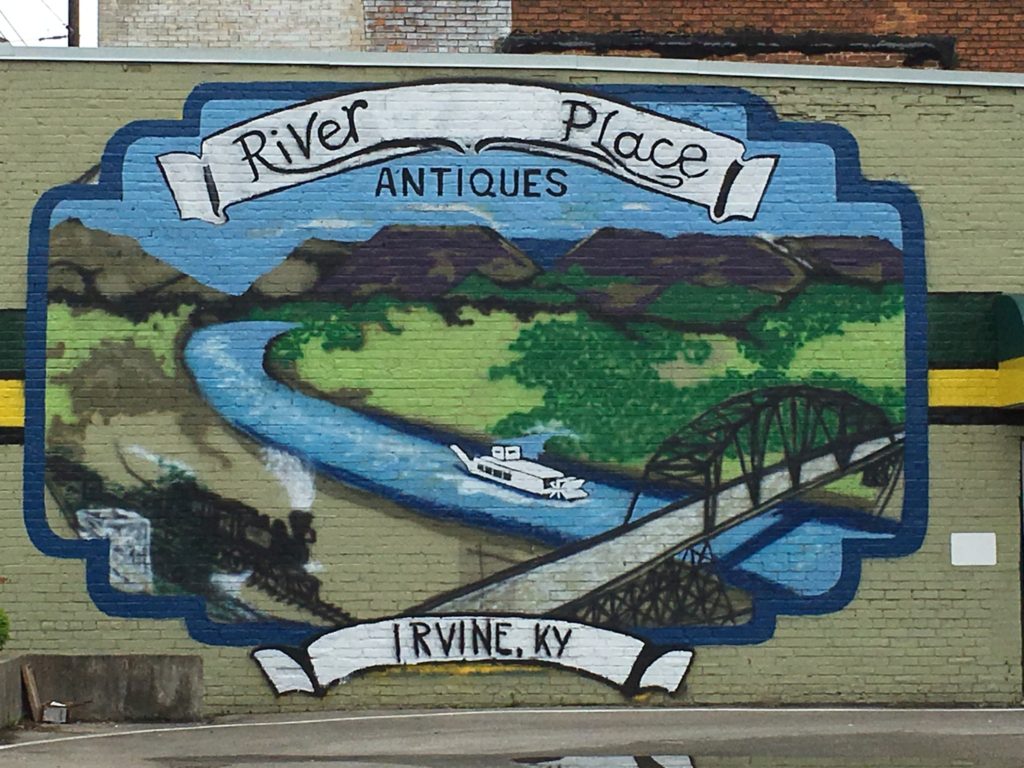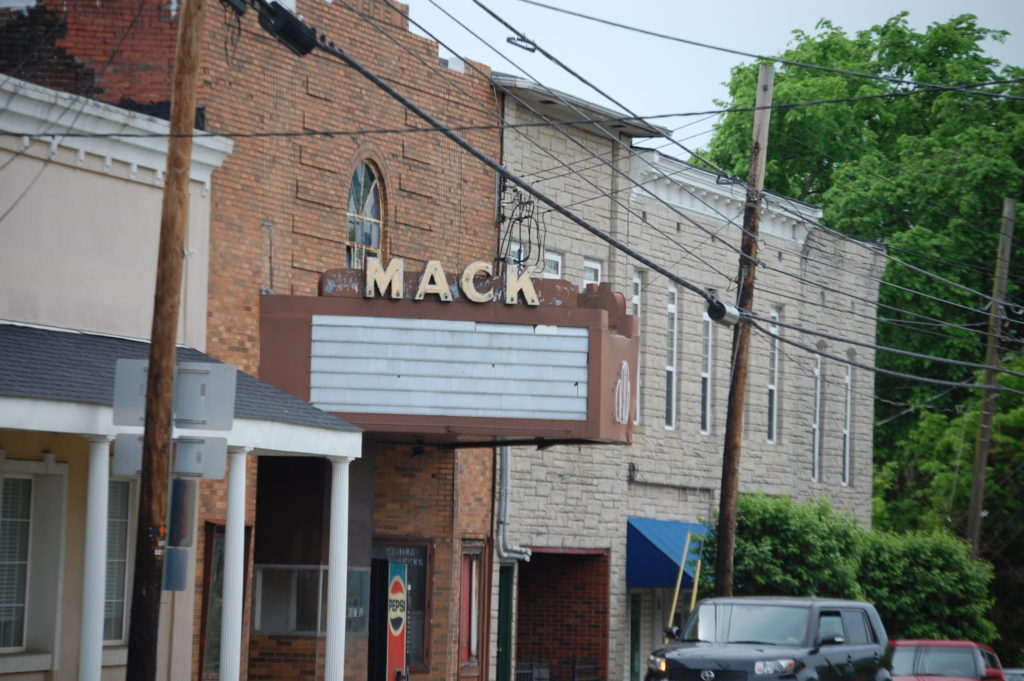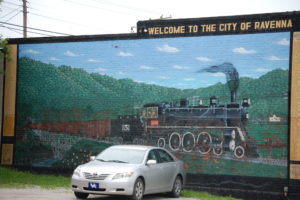 As noted above, the driving force for taking this mini-roadtrip to was to find my into Ravenna and visit the Wigwam Drive-In Restaurant.  Ravenna is a twin city to Irvine and is accessed via KY Highway 52, which in town used to be affectionately called "The Wam."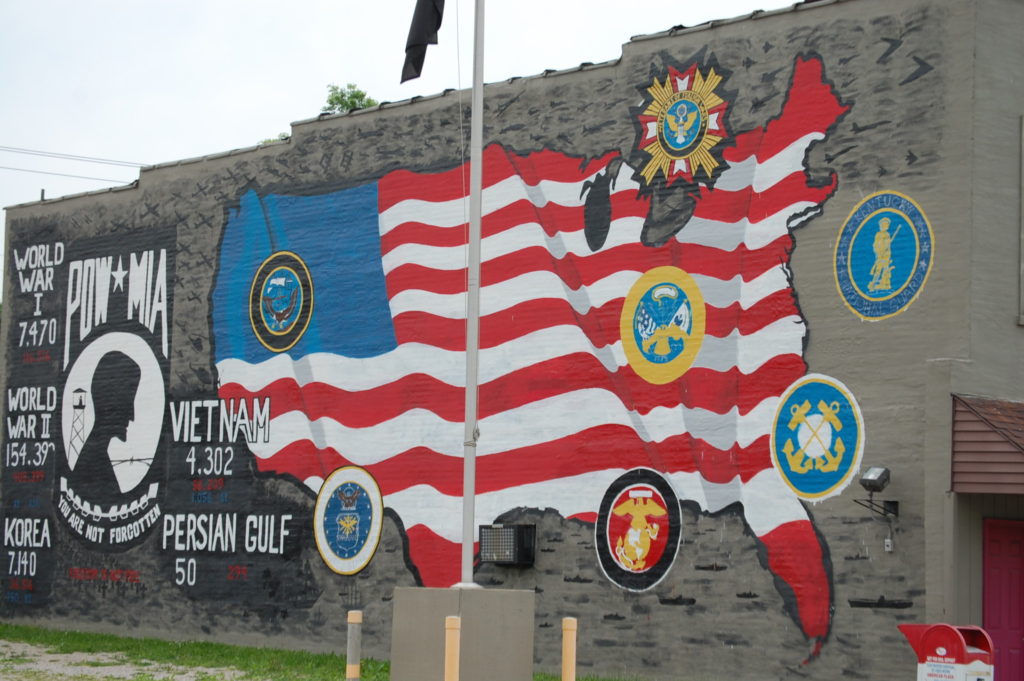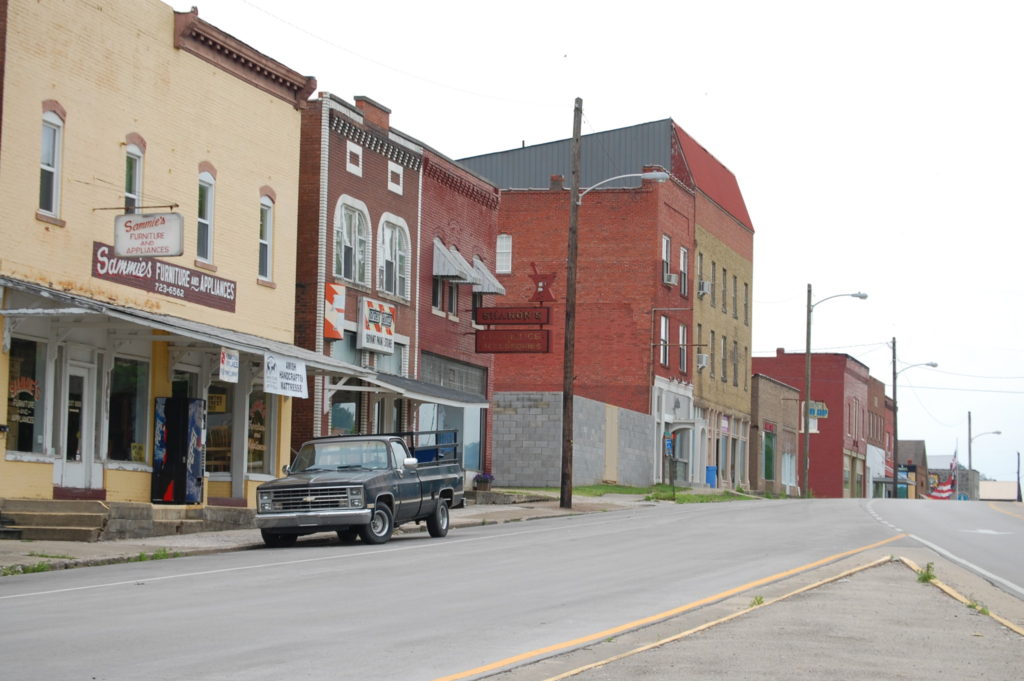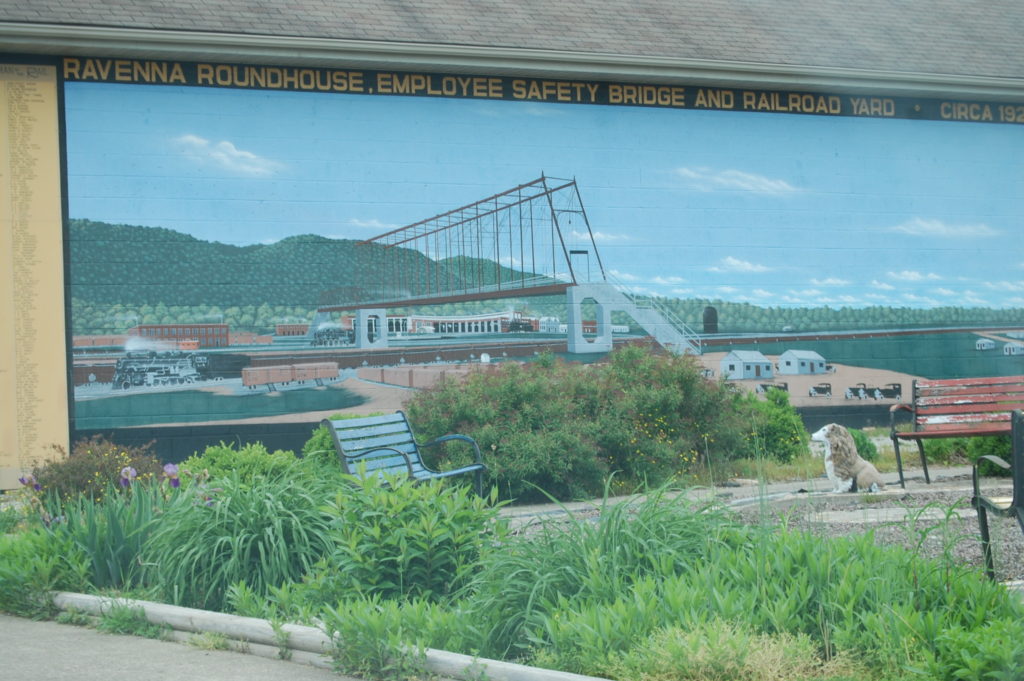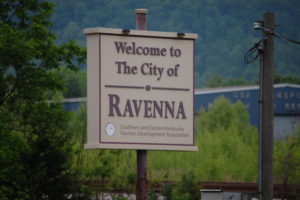 Before it was incorporated, Ravenna was apparently known only as "The Village".  The Louisville & Nashville Railroad was responsible for the name of Ravenna, the building of the shops, yard, office building, passenger and freight station, and many other things that were built for the establishment of a railroad terminal in Estill County just east of Irvine.  After the completion of the terminal in 1915, the county decided it would call it "Ravenna", which stems from the word "ravine". Some early railroad officials reported that an Italian foreman and interpreter, with a construction crew of approximately 60 Italian men building the railroad yards, requested that the railroad officials name the station in honor of his birthplace, Ravenna, Italy, and it was so granted by the railroad officials in charge of such matter.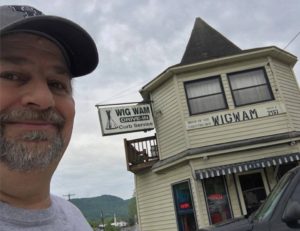 Just around the corner is the 60 year old Wigwam Drive-In Restaurant, famous for its Country Boy Burger (see my post about this place HERE).  A unique little diner, this place is loved by many residents, many Kentuckians and others.  I loved the old style diner feel of the place!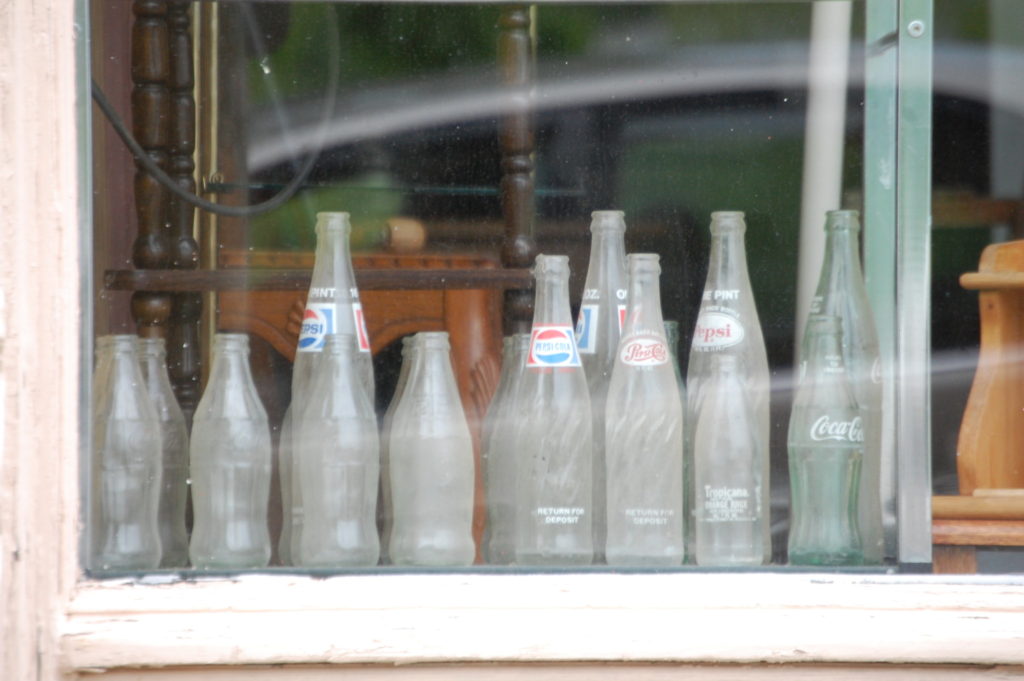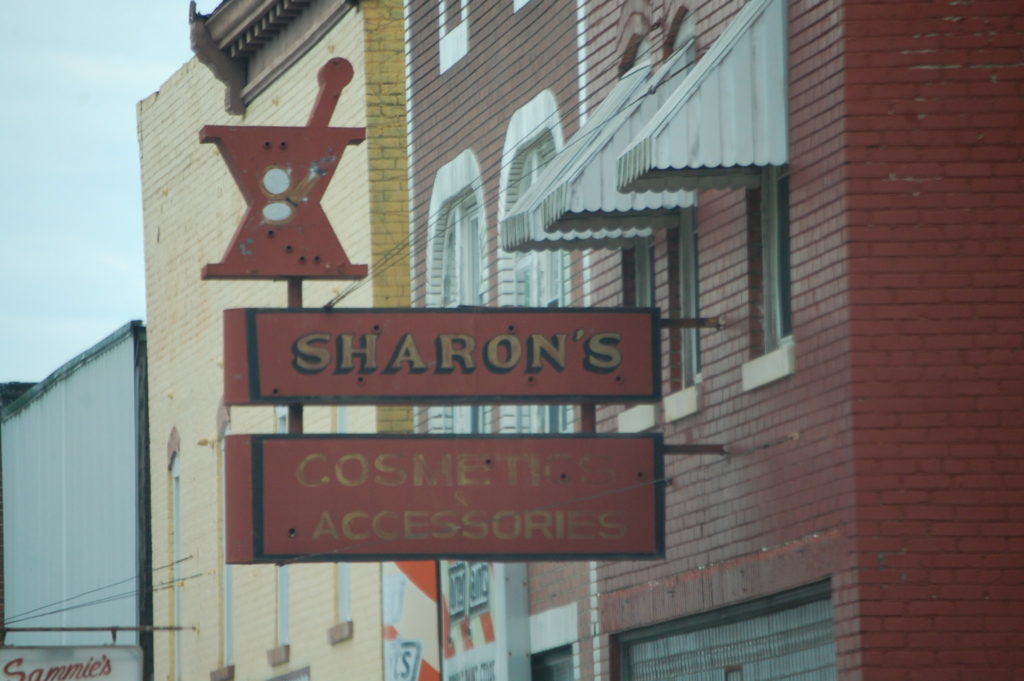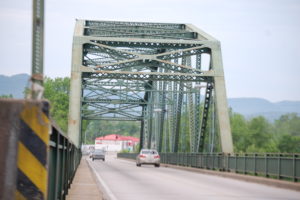 After leaving Ravenna, I got back onto KY 89 and crossed over the Kentucky River on the old bridge, which was built around 1940.  Once across the bridge I continued my trek down KY 89 towards the mountain town of McKee, KY.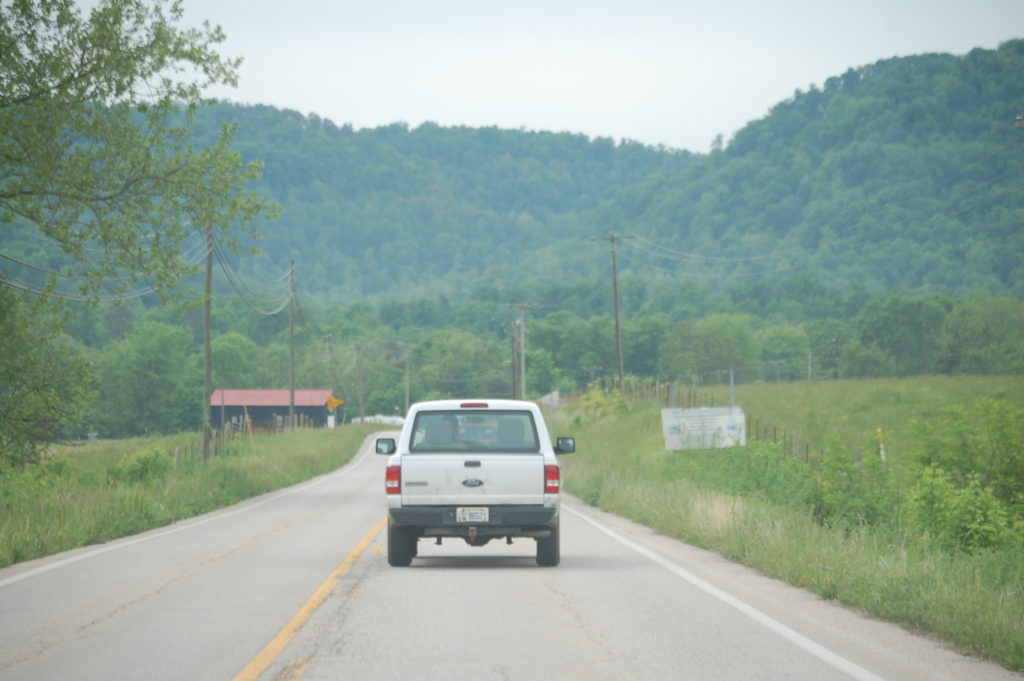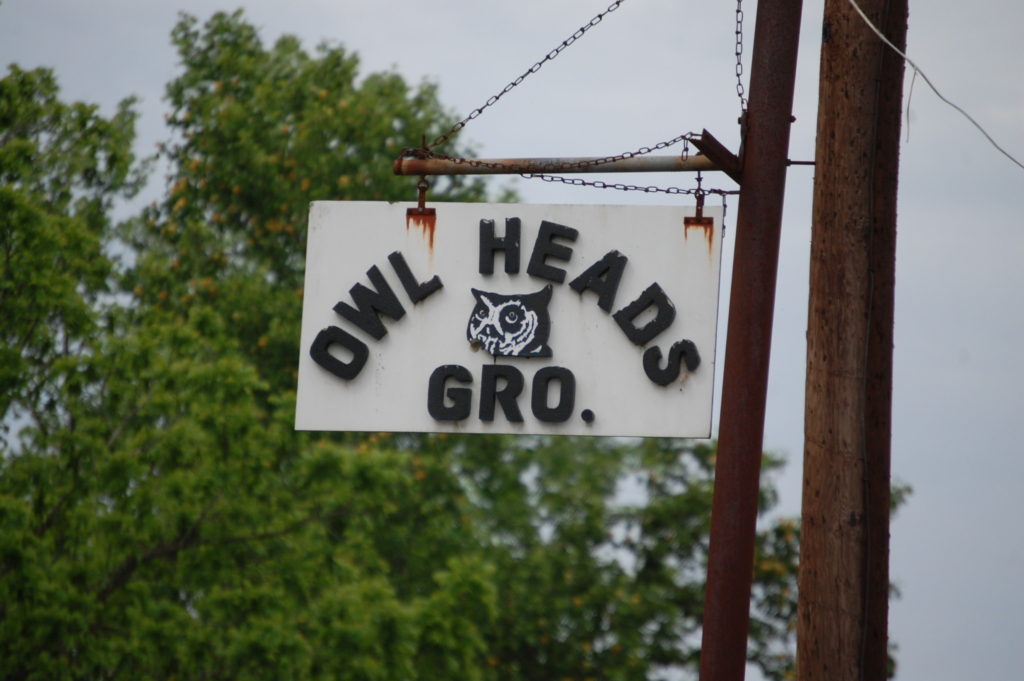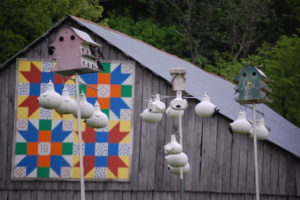 Along the entire drive there are barns with quilt blocks on the side.  These are commonly seen in Kentucky, Tennessee and Ohio, and perhaps other states.  Estill County has its own Quilt Trail.  There are a number of them in Kentucky, some of which I have visited in the past but not yet documented on my blog.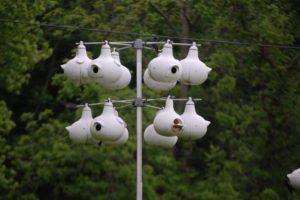 Purple Martins are North American birds that nest in colonies of 2 to 200 pairs.  They like communal living and return to their gourd abodes annually.  These communities can be seen all over the southeast and look nice as well as serving a purpose.  Learn more about the gourds and the birds HERE.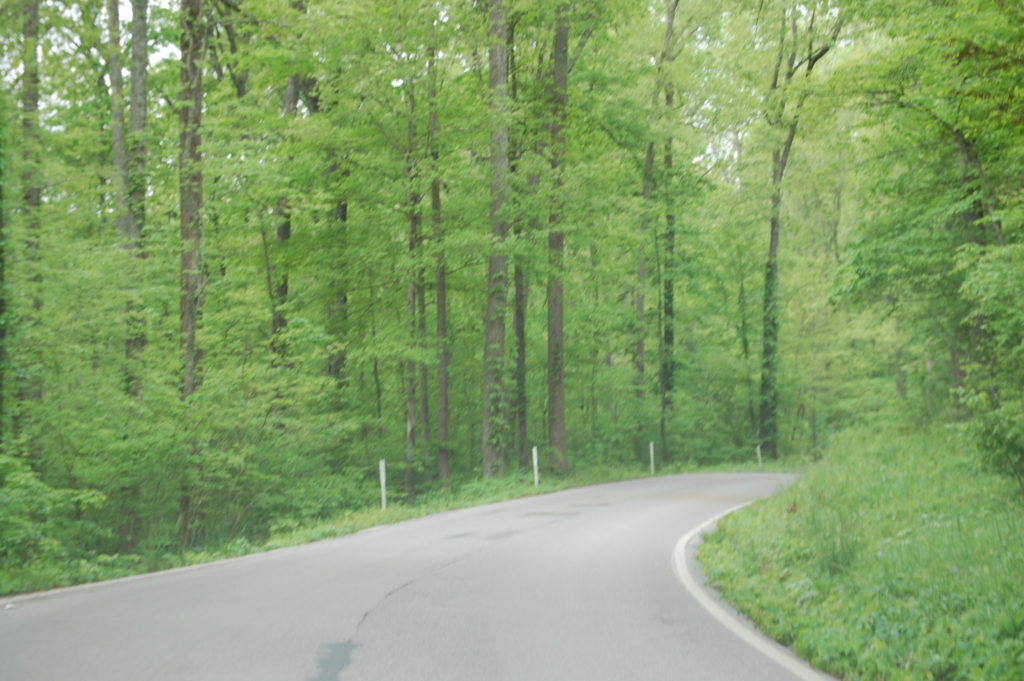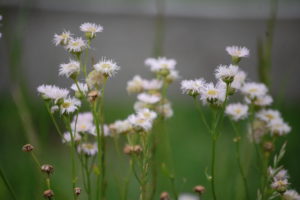 KY Highway 89 turns into a windy, sometimes switchbacked, highway through the Daniel Boone National Forest.  It is a beautiful drive this time of year as wildflowers dot the highway, as well as old beautiful barns.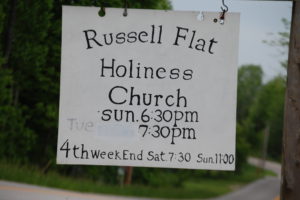 There are many small community churches along this stretch of highway.  The buildings are typically non-descript, but I love seeing the signs.  Russell Flat was one of these.
There are quite a few others, many off of side roads.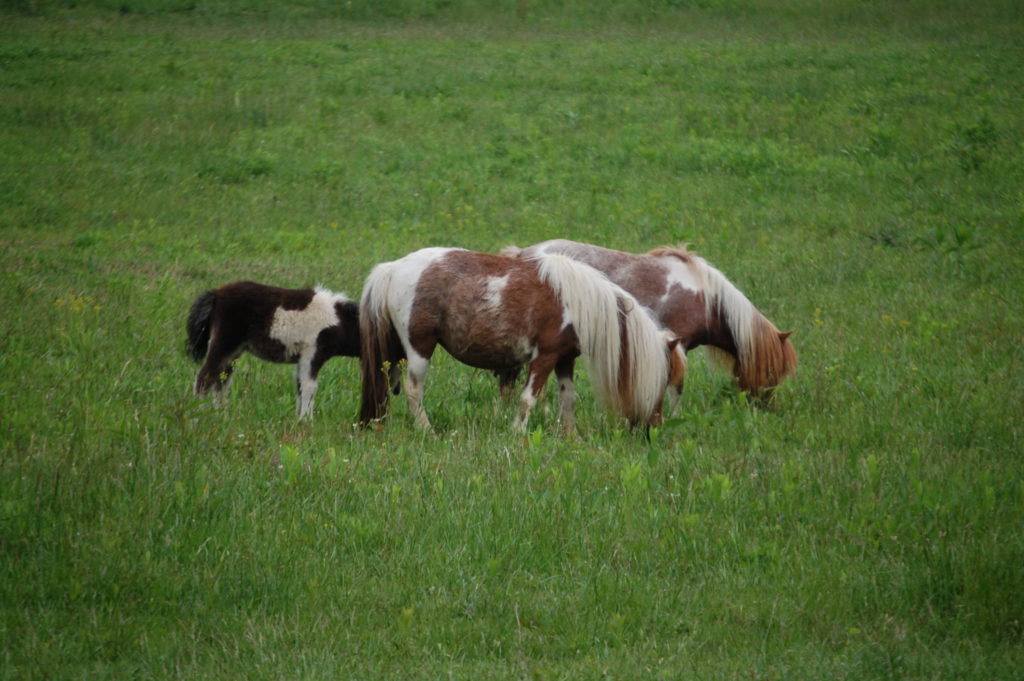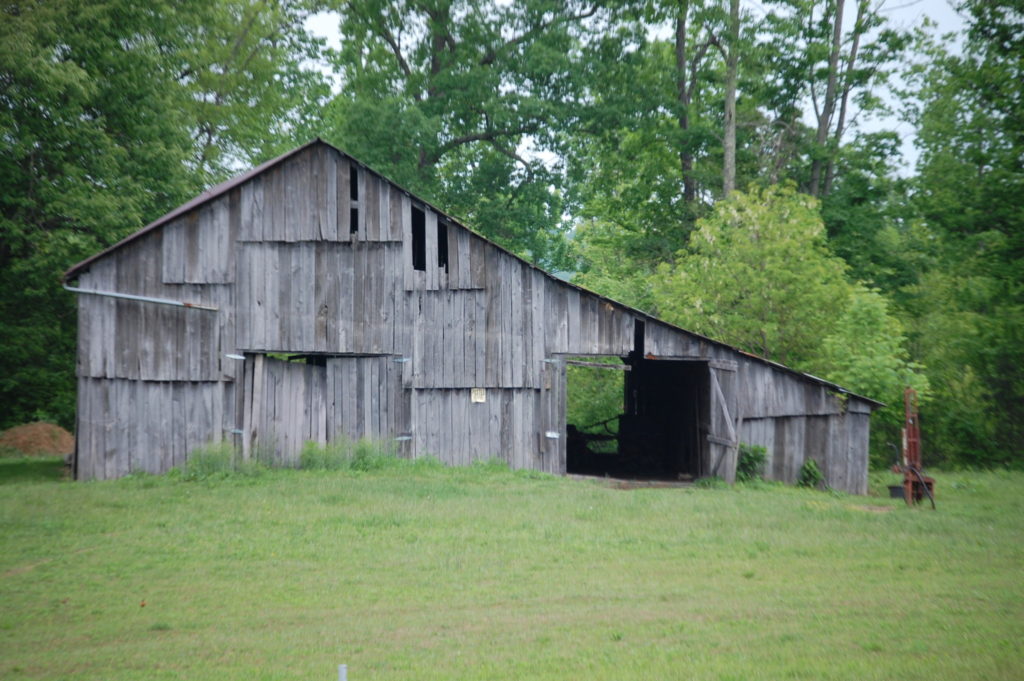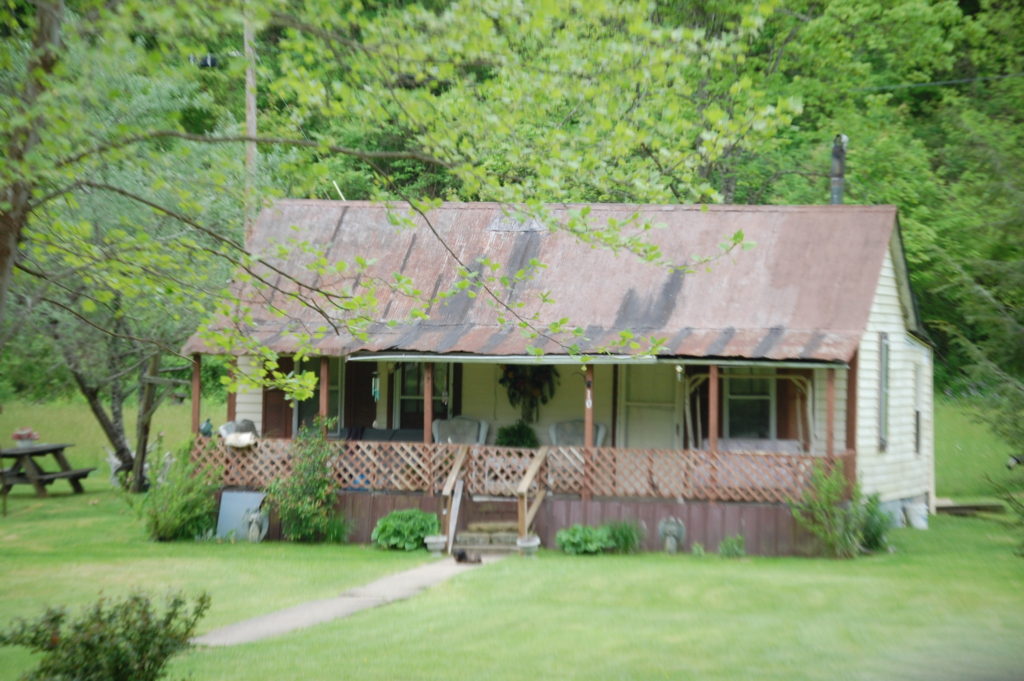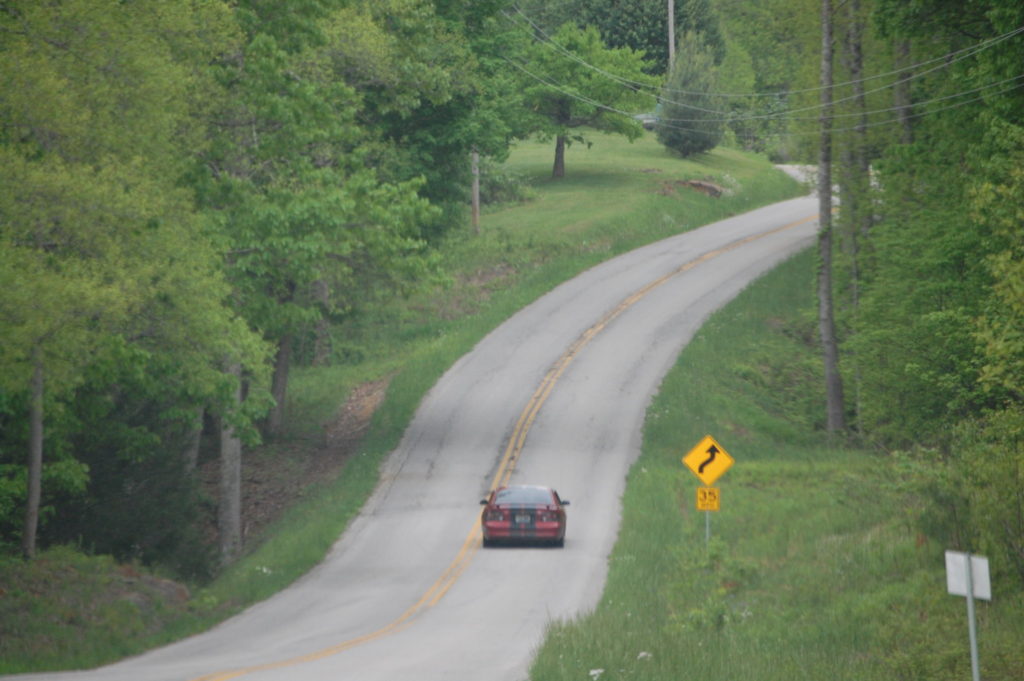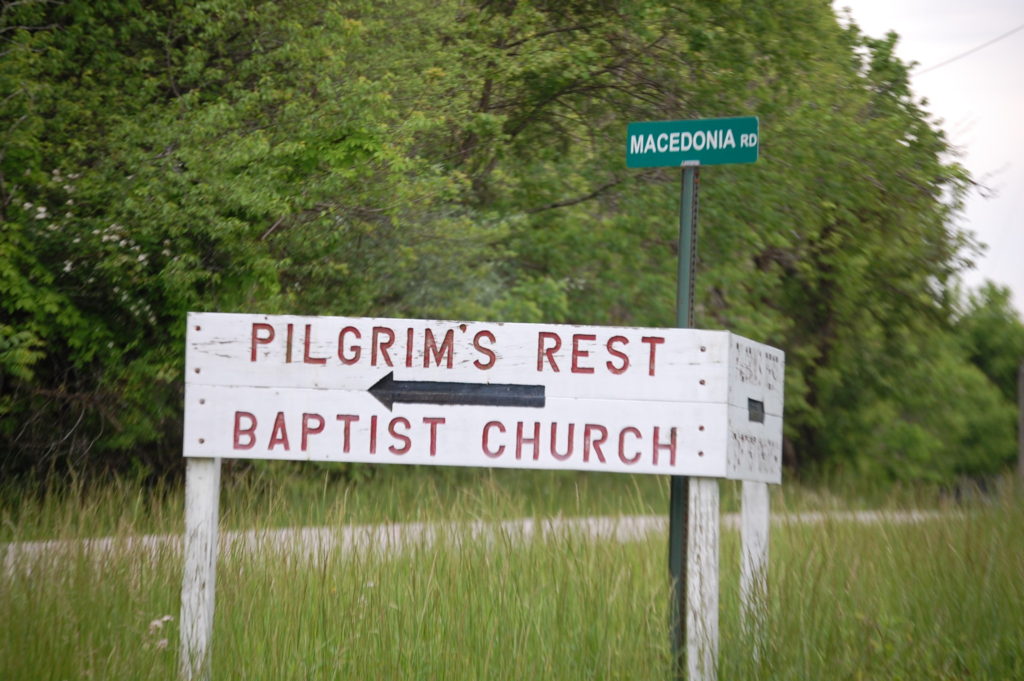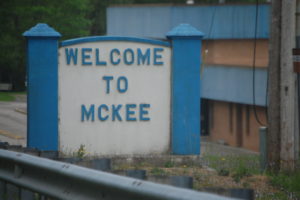 I made my way into McKee, KY, another small town located in the heart of Jackson County, Kentucky.  It is home to bluegrass festivals and more.  I will visit there again and provide a more detailed report on this cute little place.
Highway 89 does continue south on to London, KY, but due to time constraints, I returned to Lexington via Richmond on US Highway 421, which is itself a beautiful drive through places like Sand Gap and Big Hill.  It was a great trip!!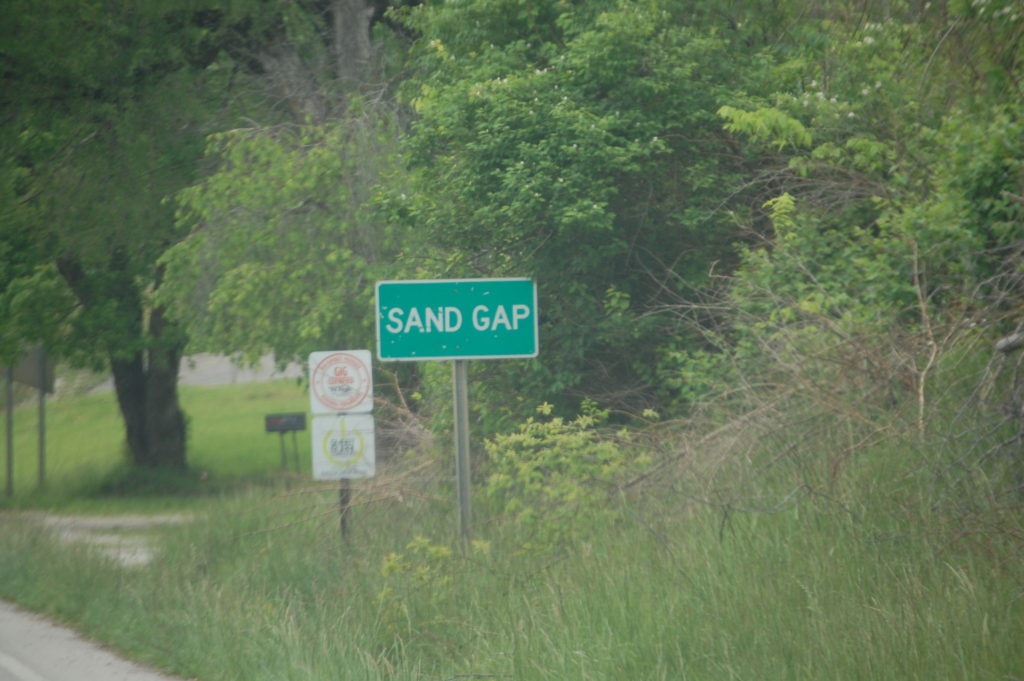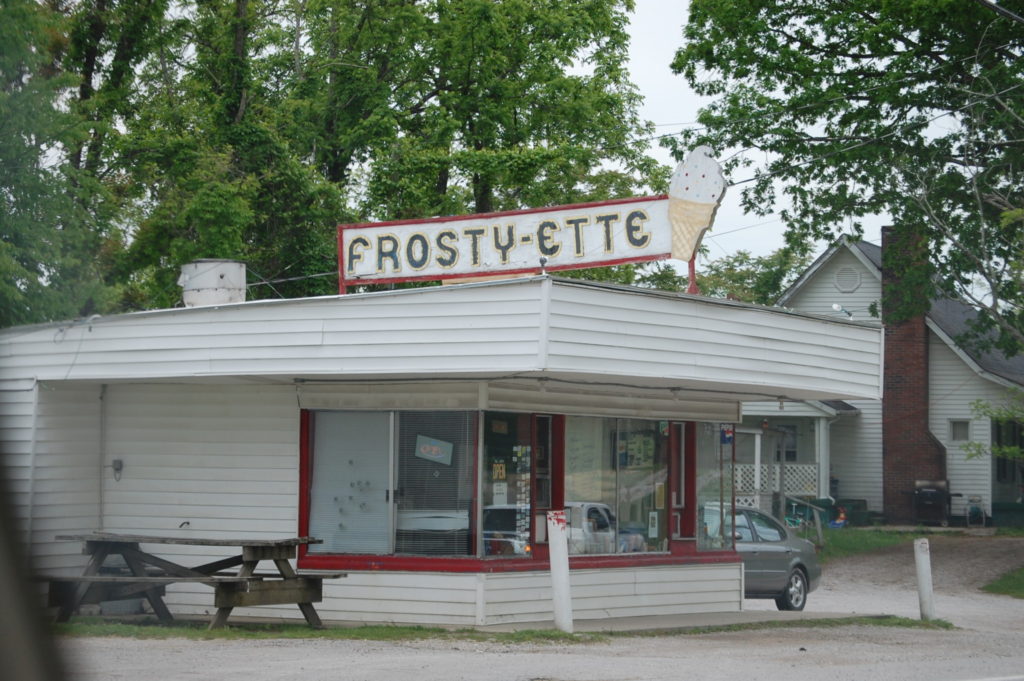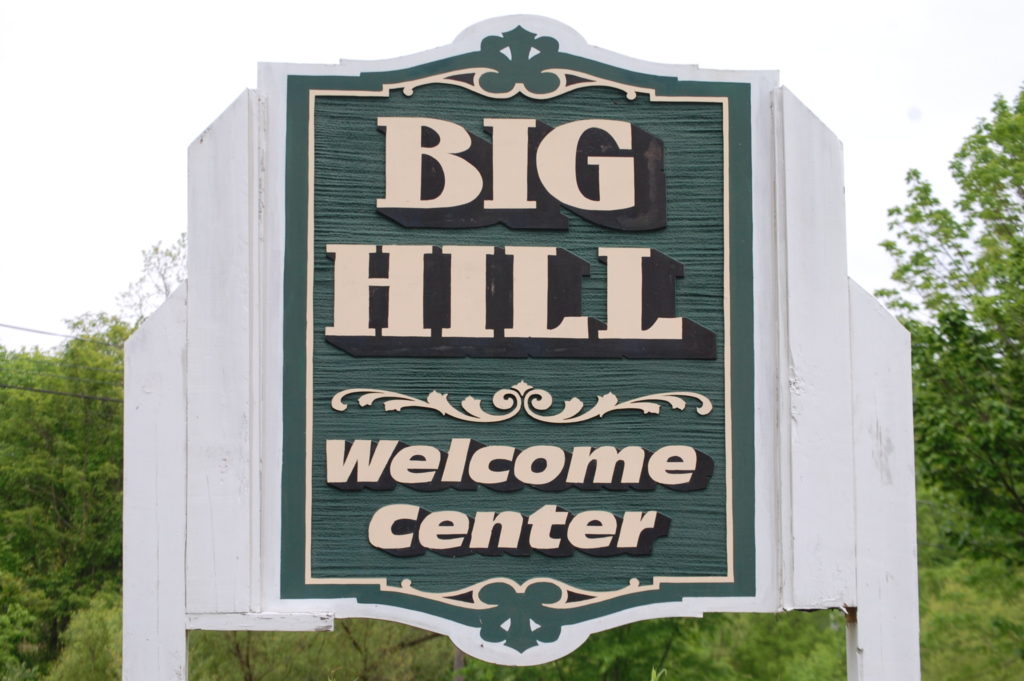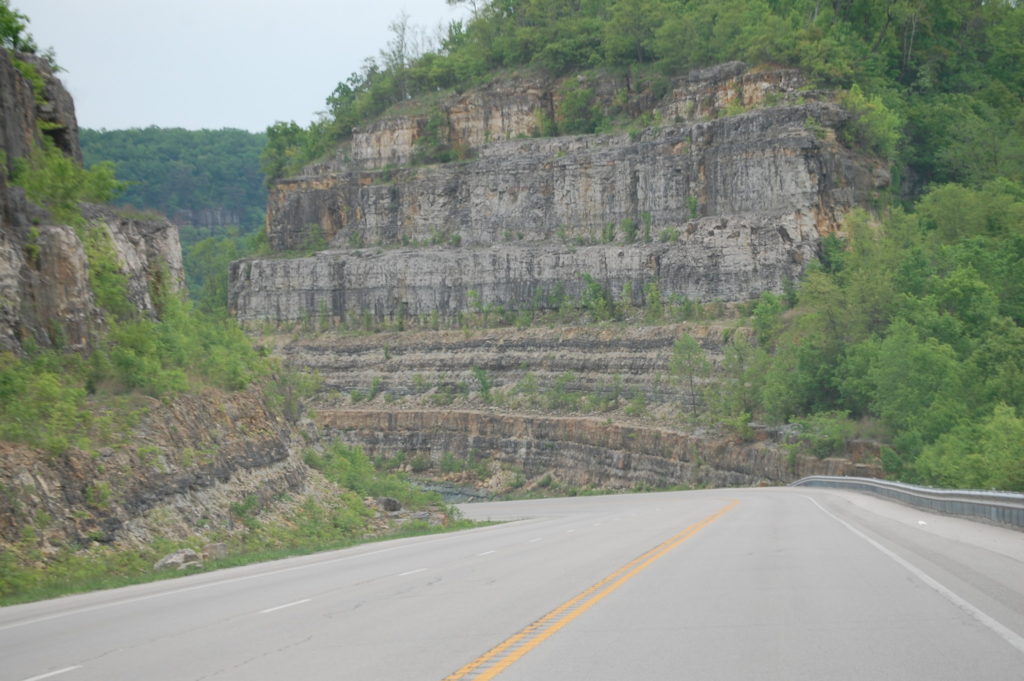 And, one last road sign….sometimes they can be pretty silly….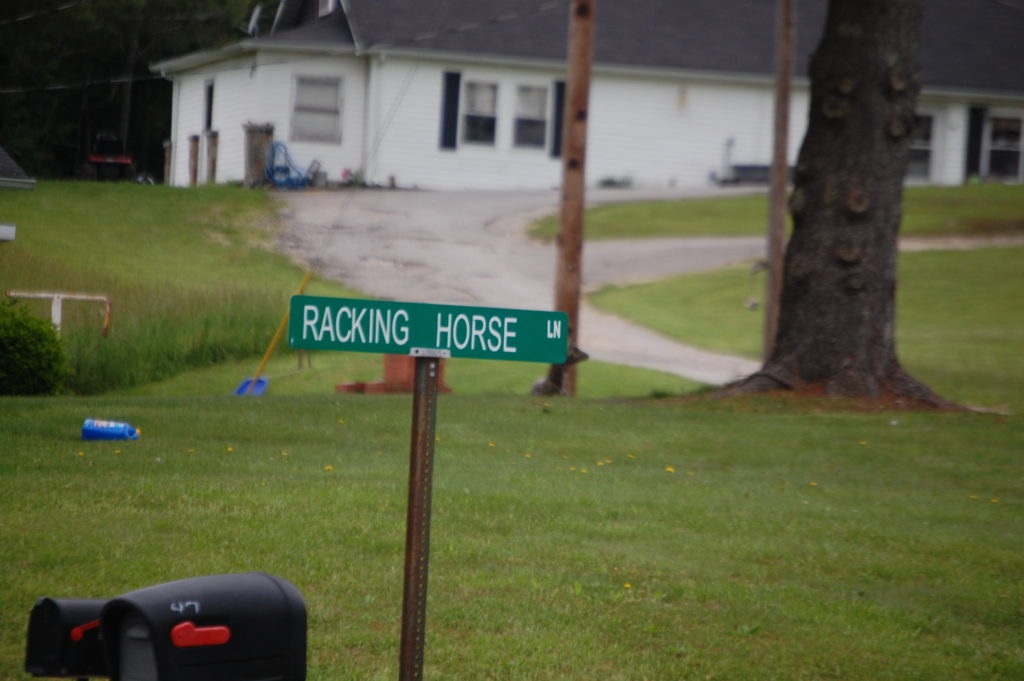 ENJOY THE RIDE!!  Take a staycation near your home, wherever it may be.  You never know what you may see.