This is the fourth post in a continuing series of Bike Trail posts. Like the back roads of America, the recent interest in bike paths and rails-to-trails paths provides a new insight on "back roads". Each Bike Path post will include surrounding information, vehicle support info and trail ratings as provided by my wife Julianne. One bike pump equals a "poor" rating while five pumps equals an "excellent" rating. We'll also provide links to the RTC TrailLinks overview of the trail. Complete Trails Overview Post is HERE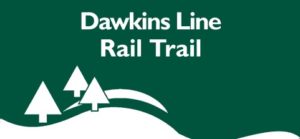 Dawkins Line Rail Trail – Swamp Branch, KY (Click here for Trail Post with photos)
Click here for RTC TrailLink Details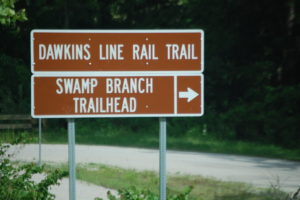 Kentucky's longest and best Rails to Trail Bike Trail is the Dawkins Line Rail Trail which runs 18 miles from Royalton, KY (near Salyersville) to Hagerhill, KY (near Paintsville).  The trail also has another 18 mile extension currently under construction.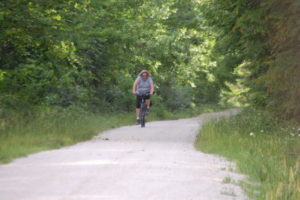 This was the first trail that Julianne rode on her own. We ventured out ot this trail on a weekend in early June 2016.  It was kind of scary as it is in an area that, in many places, is void of cell service.  The roads for a support driver really meander away from the trail as well. But, according to Julianne, it is a beautiful trail to ride on.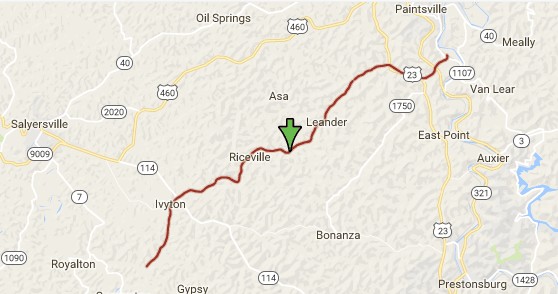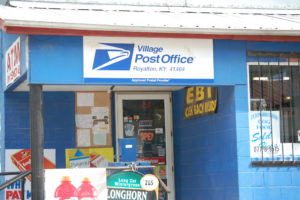 Our drive from Lexington took us southeast down the Bert T. Combs Mountain Parkway from Winchester through Stanton and Campton and then into Royalton, just a few miles south of Salyersville, KY. This is a beautiful drive through the mountains of Southeast Kentucky.  Royalton is on Kentucky Highway 7 which runs south from Salyersville.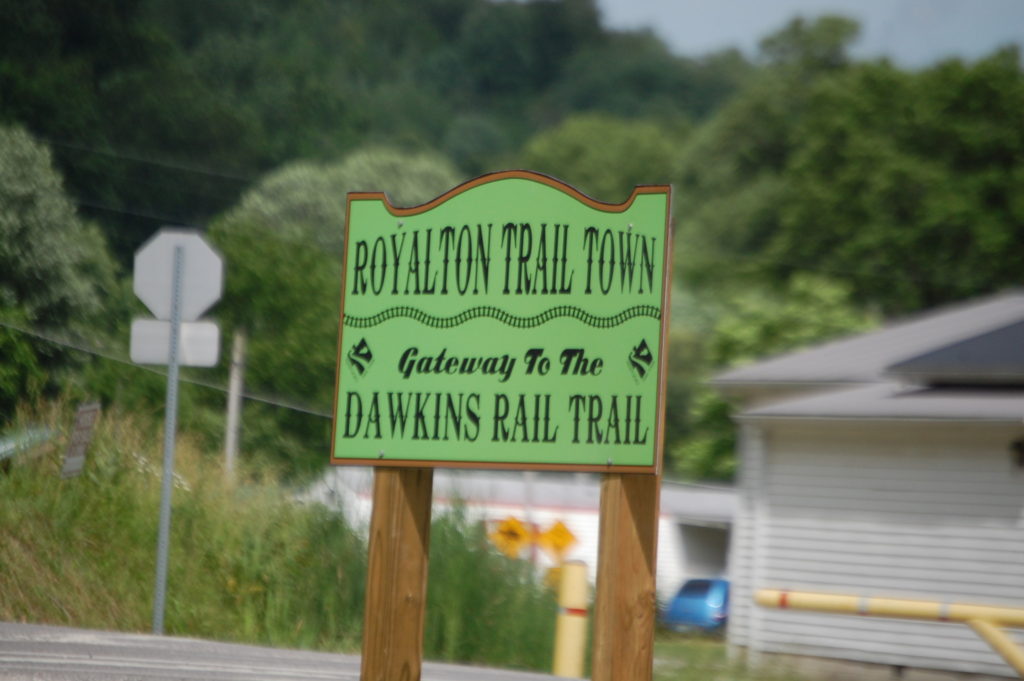 Royalton is the main trailhead for this 18 mile trail.  It is also home to the Rail Trail Festival, which we just missed the day before. There were still remnants of the event remaining in the main park area in Royalton. These included the "Got Muchies" Food Truck.  I got a kick out of it and asked the owner of the truck if he knew it was misspelled and he said yes.  He also said it was the painters' mistake, but he was in a hurry and needed the truck and so decided to keep it as is.  Too dang funny!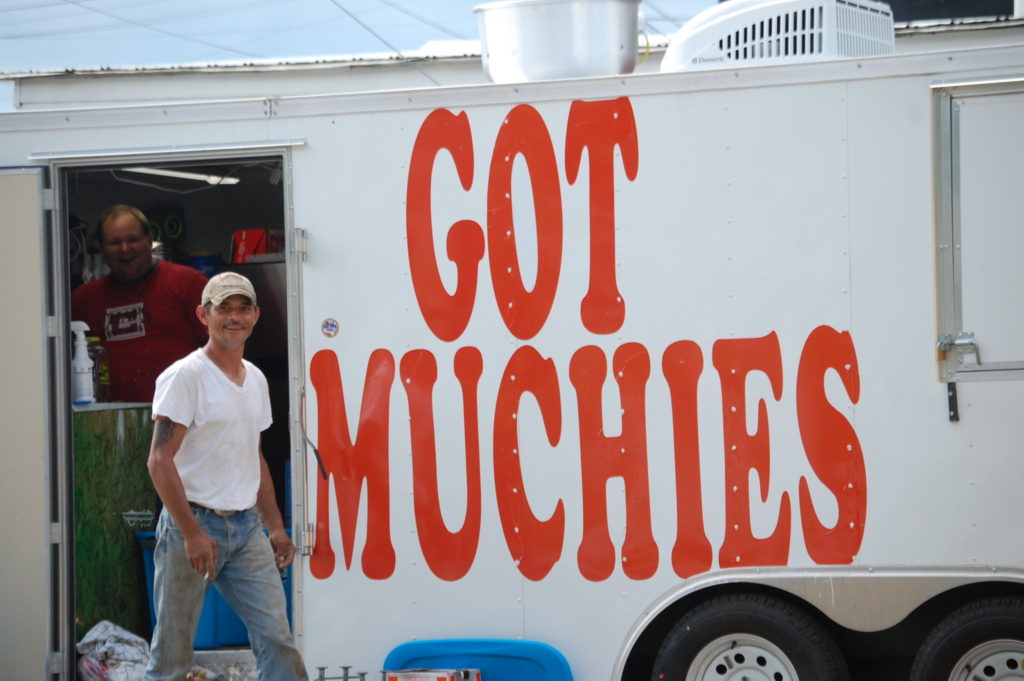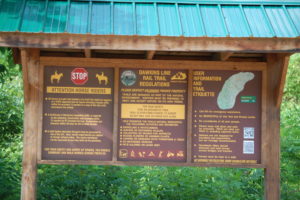 The main trailhead, as noted above, is in Royalton.  The route has three or four places along the way with parking lots and trail information.
The trail is predominantly crushed limestone but smooth to ride on according to Julianne.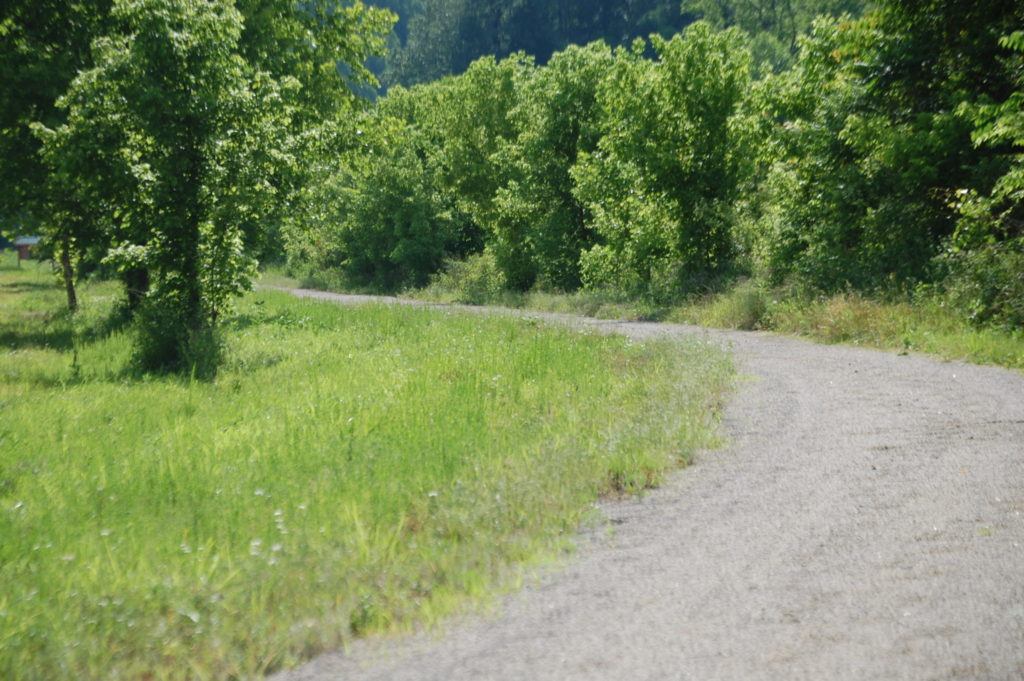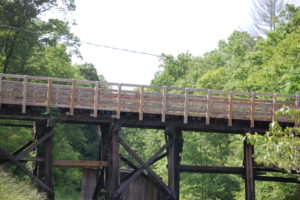 The trail has a number of nice trestles and bridges and the first one is only about 6 miles down the road for a driver.  Basically, I had to leave Royalton and take KY 1635 west and up a hill to KY 867 which follows the Licking River.  I traveled east on KY 867 to SE Licking River Road (KY 7/KY 867) and turned right toward Ivyton, where it turns into Gun Creek Road.  A couple of miles down the road, Gun Creek heads northeast and there is a point where the Dawkins Trail crosses over the road.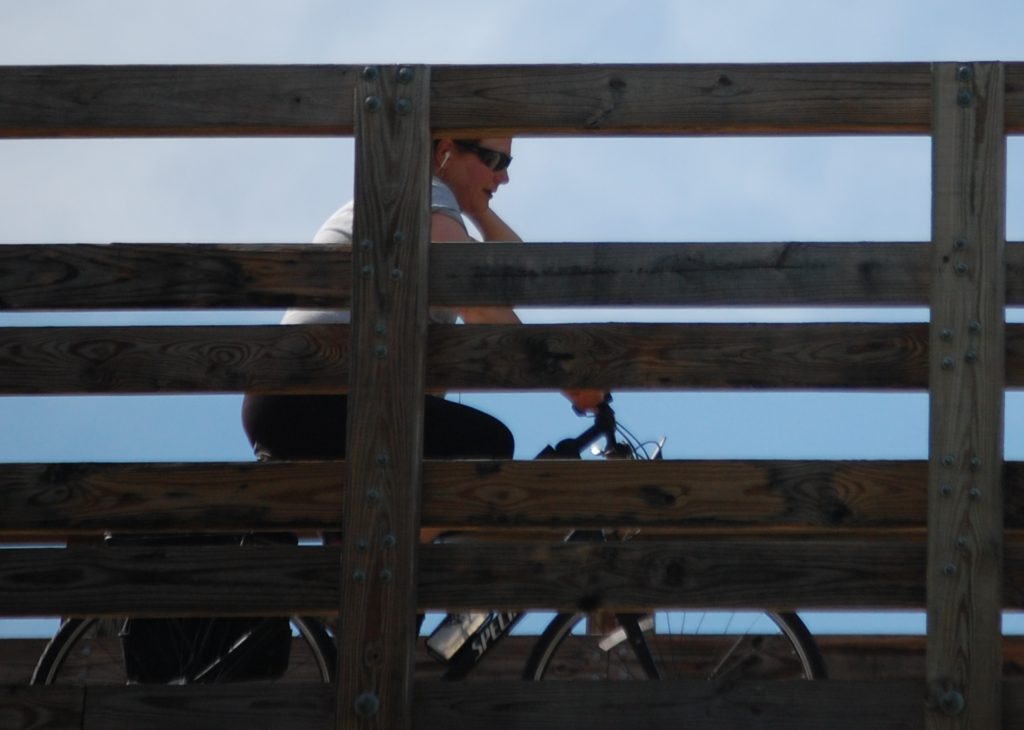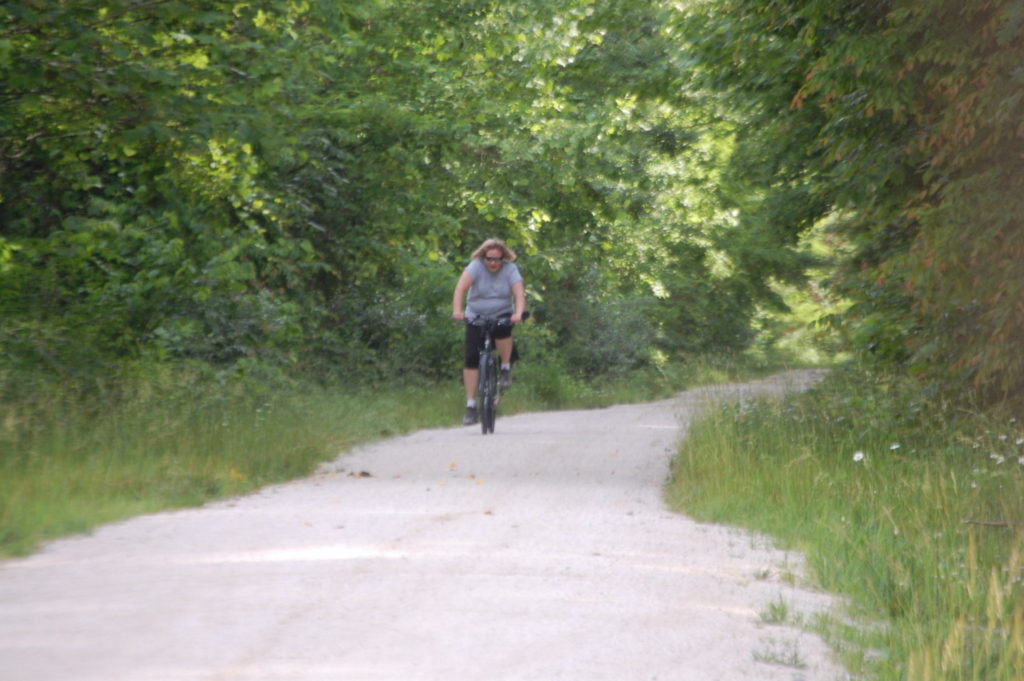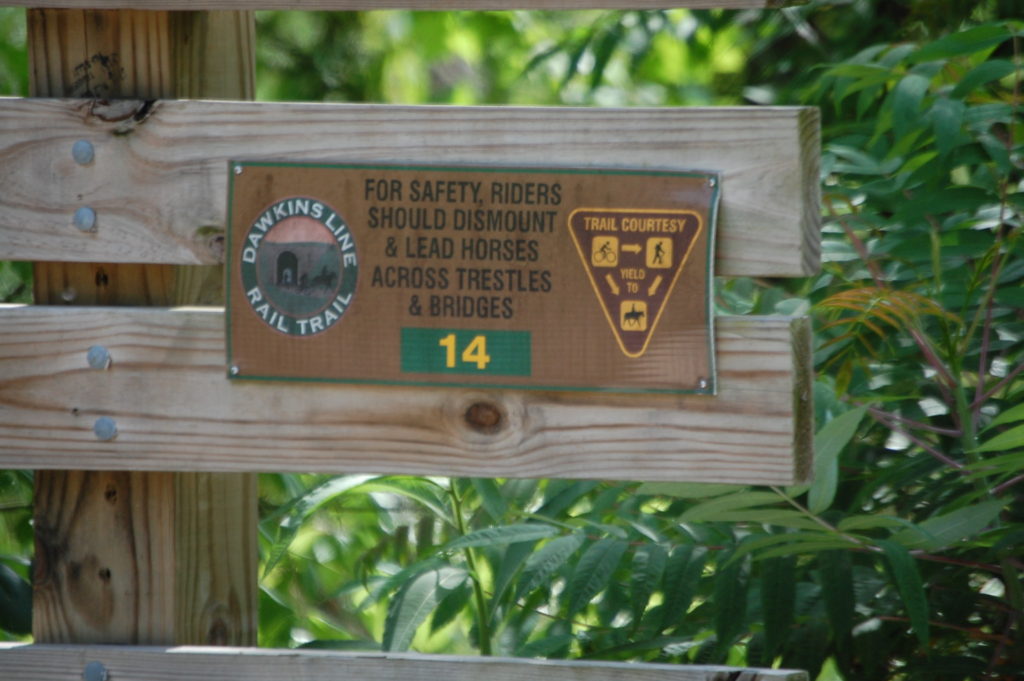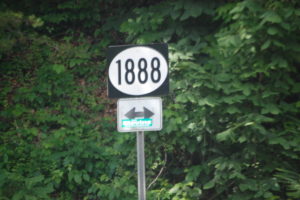 KY 867 after Ivyton eventually meets KY 1888 (Burning Fork Rd.) and I headed north on that road.  I then made my way to Riceville, KY(via KY 1867) until I got to KY 825.  From there, KY 825 follows Dawkins northbound for quite a way eventually getting to Swamp Branch, Leander, Old Ratliff Rd. and then into Denver.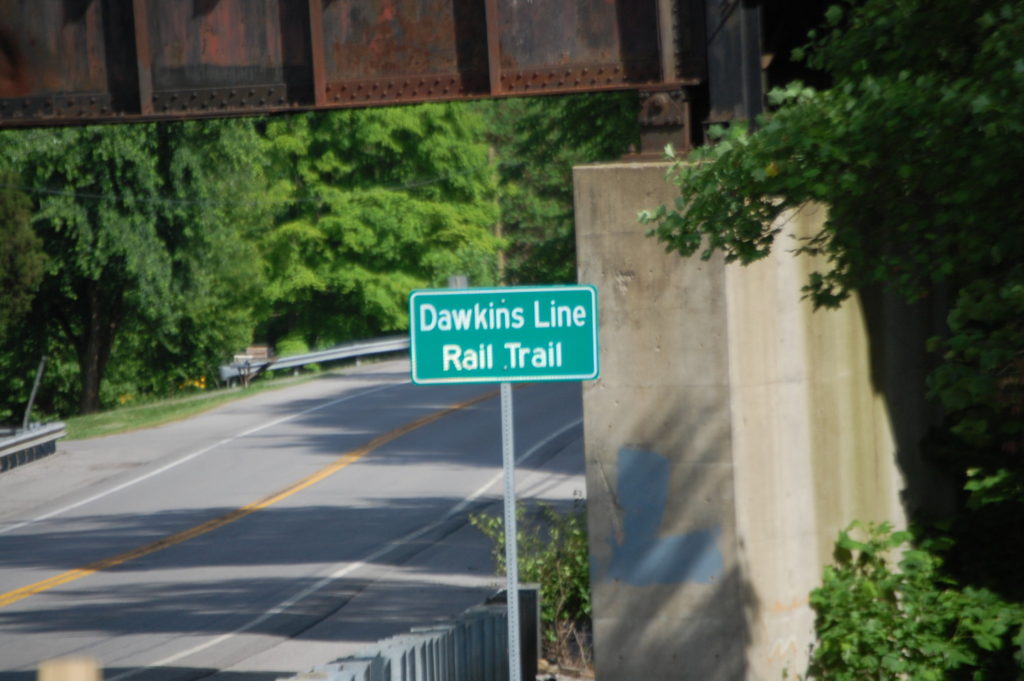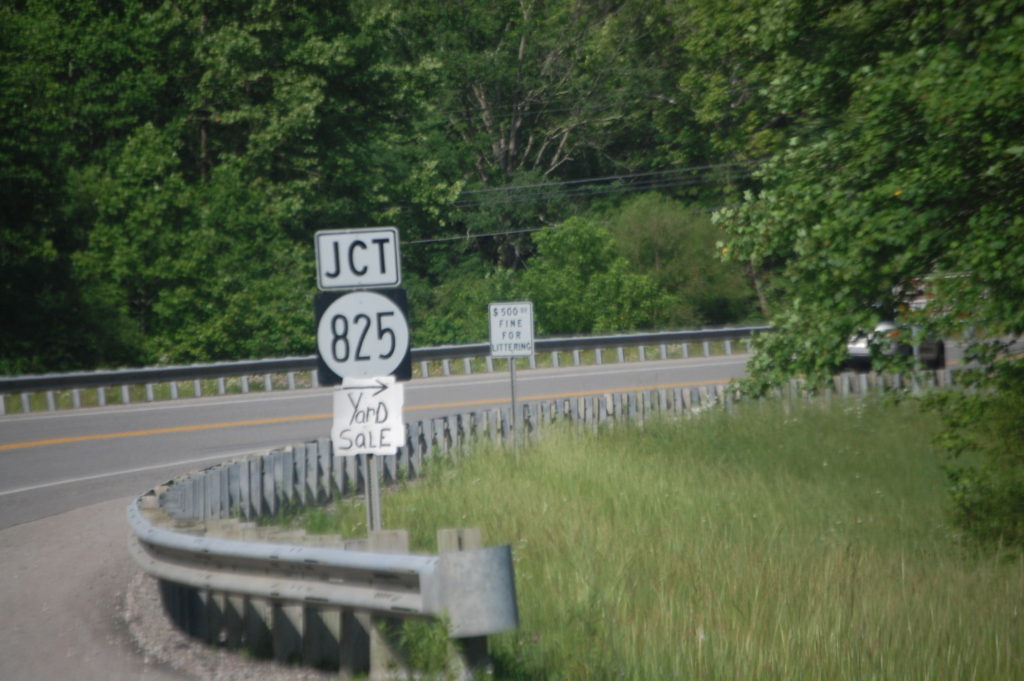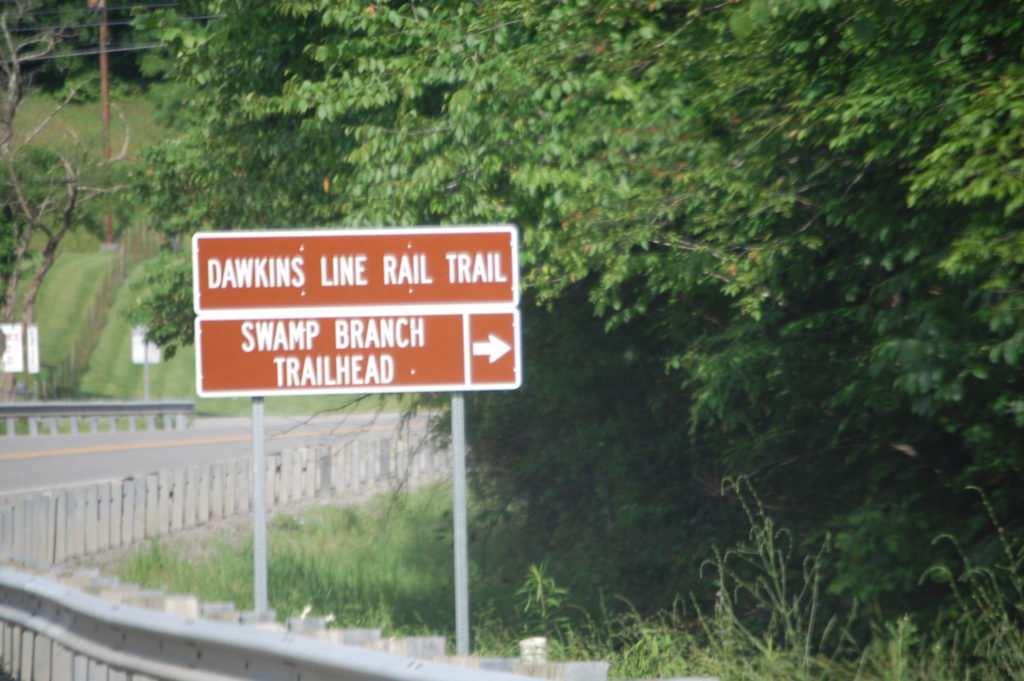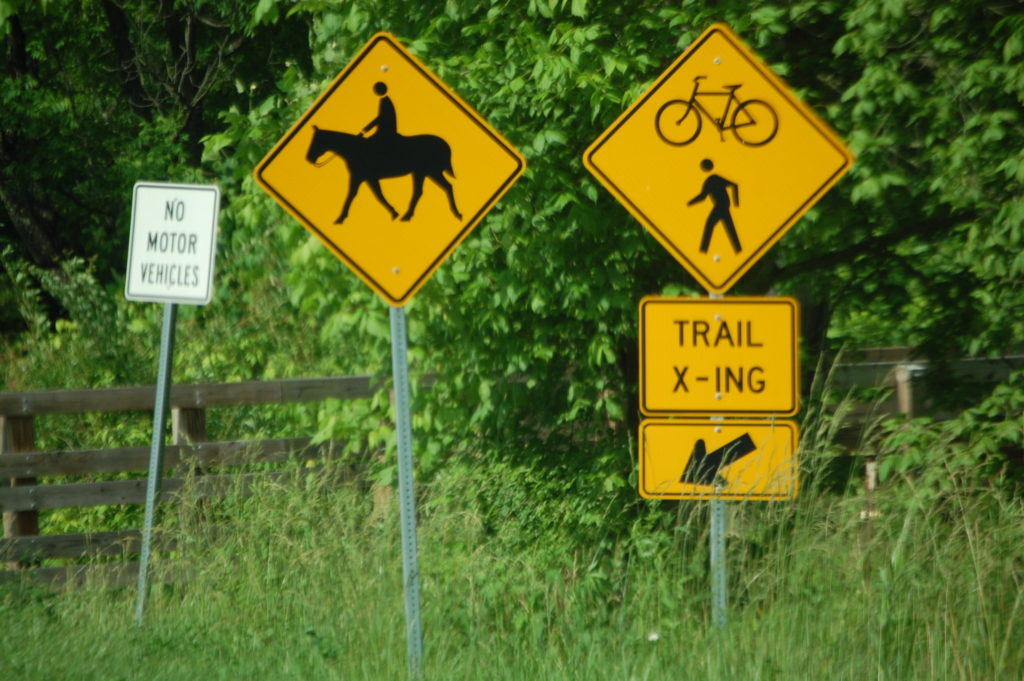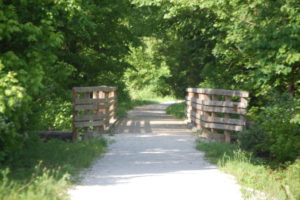 At one point 825 crosses under US 460/US 23 near Paintsville, near the Lower Greasy Post Office and into Collista. The trail ends just past Collista where KY 825 intersects with KY , near Hager Hill.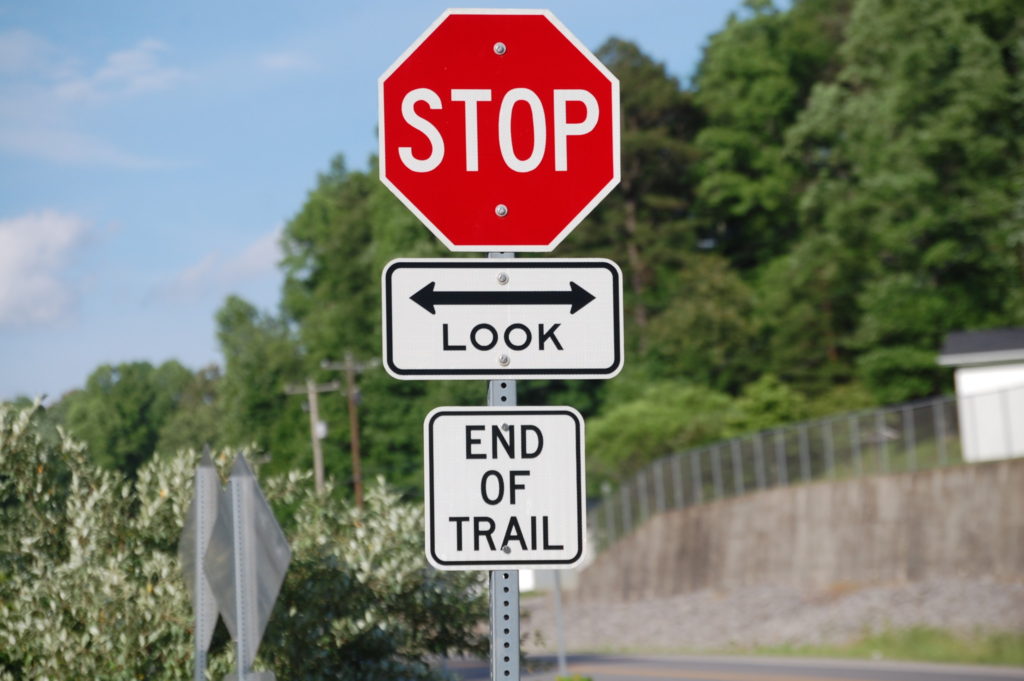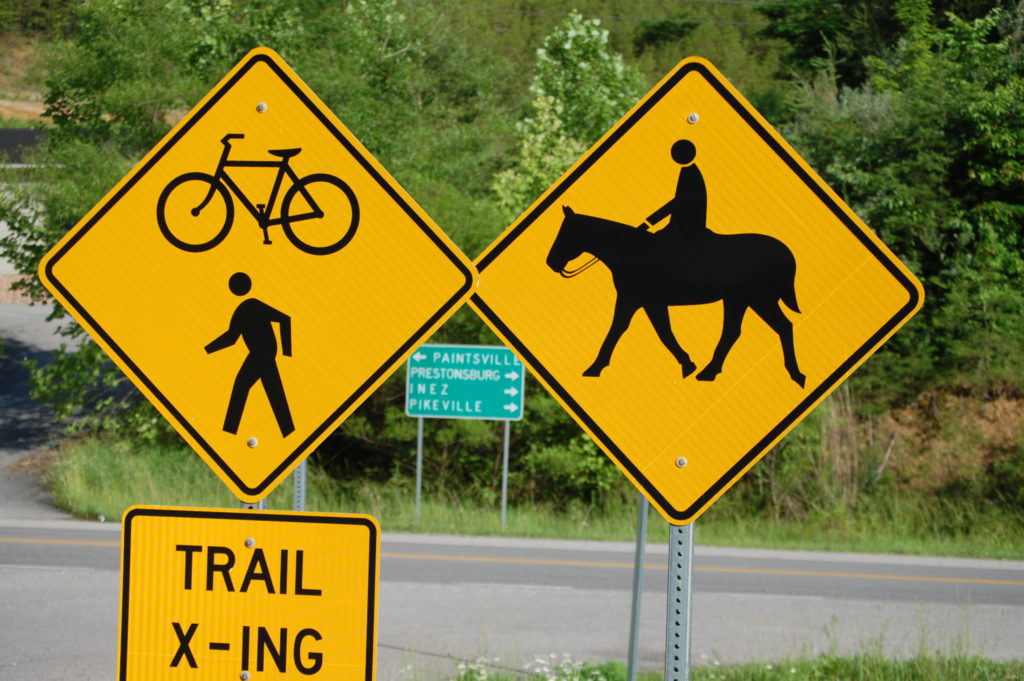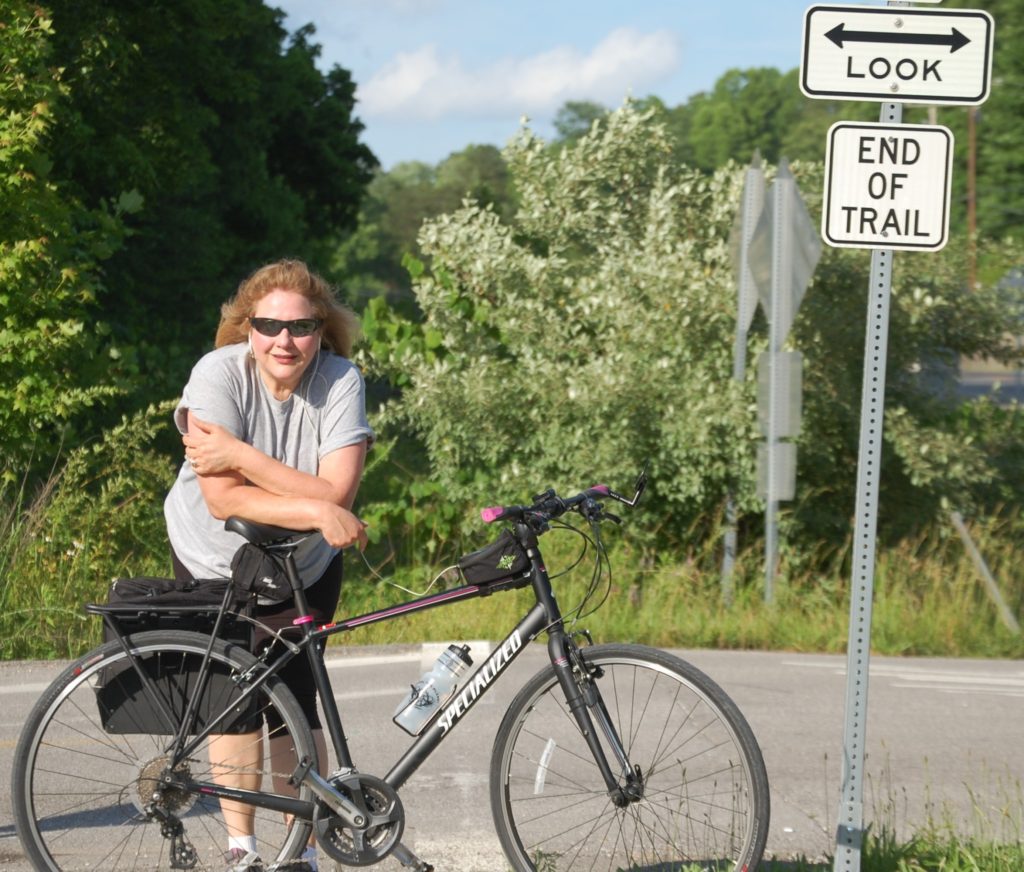 If you live in Lexington, make sure to visit our favorite bike shop "Bicycle Face." (Not a paid promotion – we just like these guys!!)