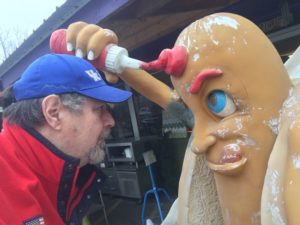 During the break between Christmas 2017 and New Year's Day 2018 I took some of my family down to Barren River Lake State Resort Park in Lucas, KY. It was a wonderful time relaxing and going out around the lake and surrounding area looking at sunrises, sunsets and chasing down sandhill cranes, which have migrated in for the winter.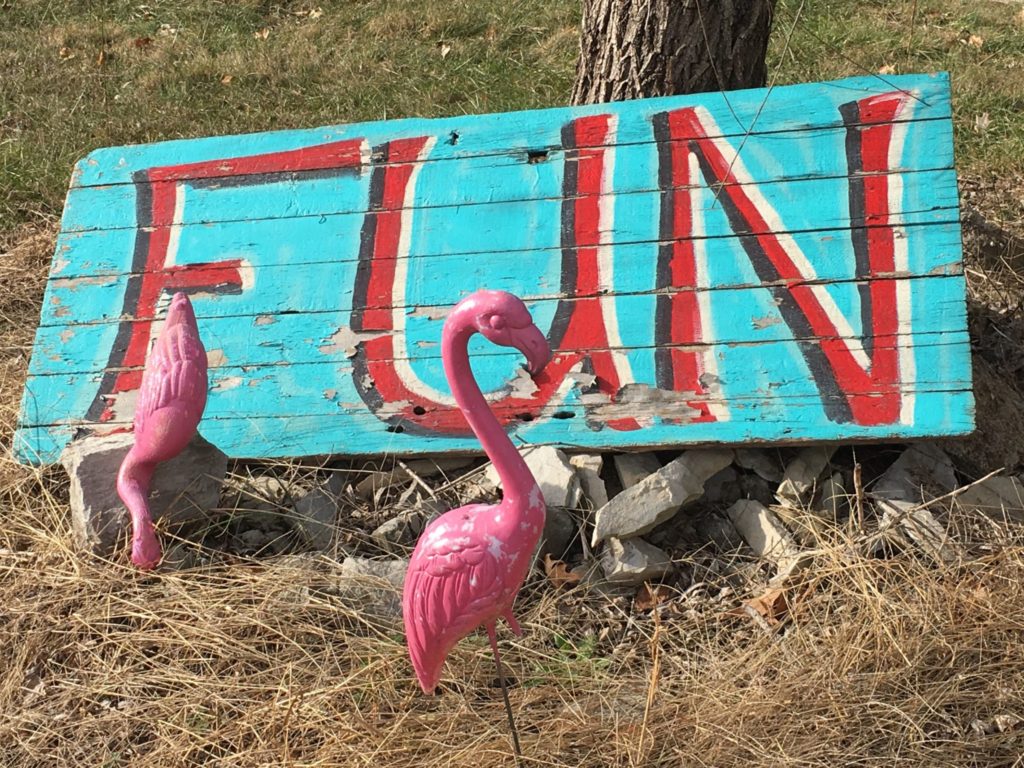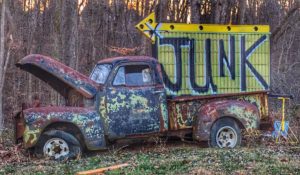 While there, we came across a fun little spot on US 31E, heading towards Scottsville, KY.  During the winter, the place is closed, except on weekends, and I first saw it on a Thursday and HAD to stop for a few photos as it is right down my quirky little alley.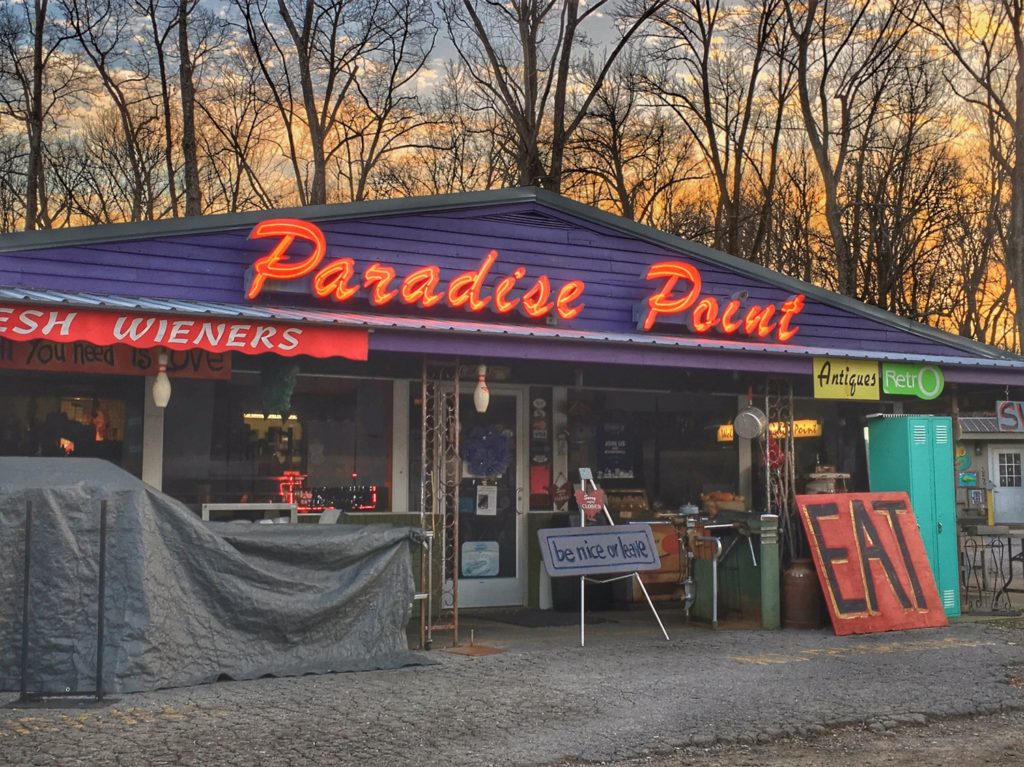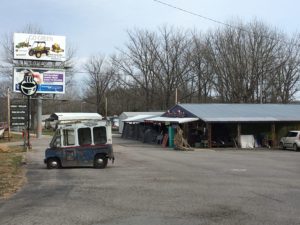 Called Paradise Point Market Place, it sits off the highway and on the edge of a funky little trailer park.  Their building was surrounded by all sorts of quirky junk, old cars with signs, and more.  I had to walk around and snap shots of all of the stuff.  These folks really put the FUN in Funky! Meandering around the place we saw a car painted with happiness.  There were little signs here and there, some junk and various other things.  It was really something!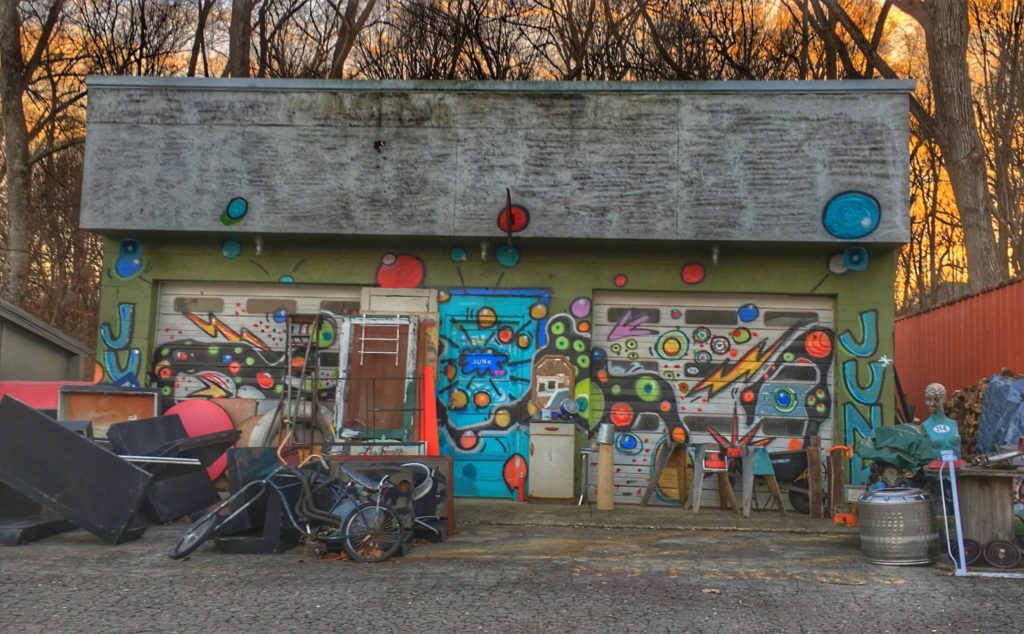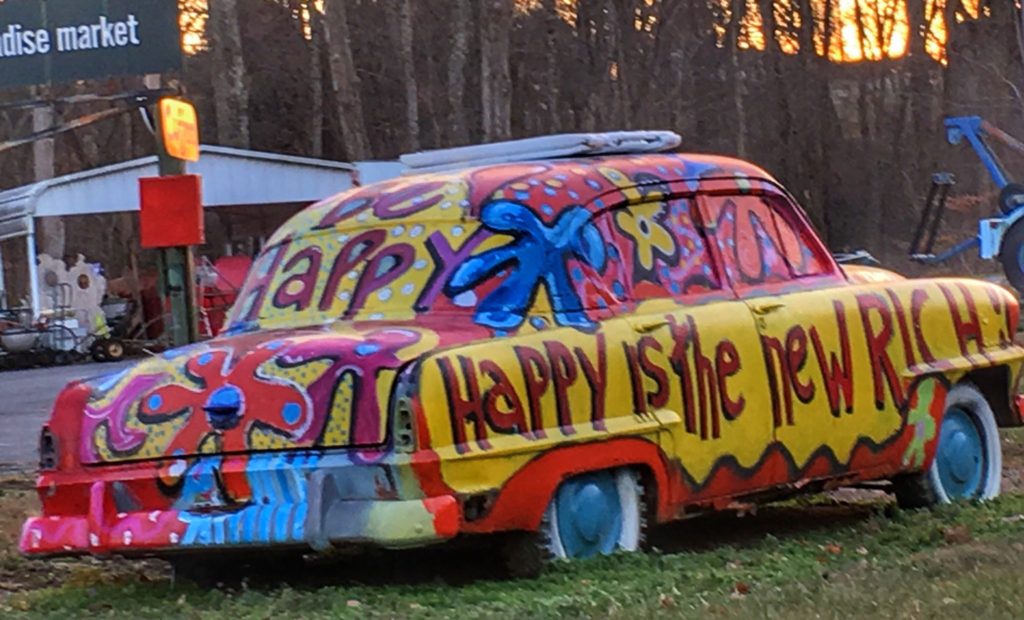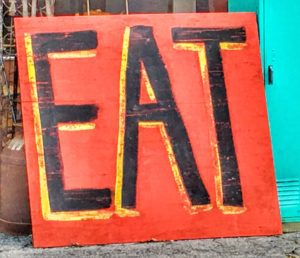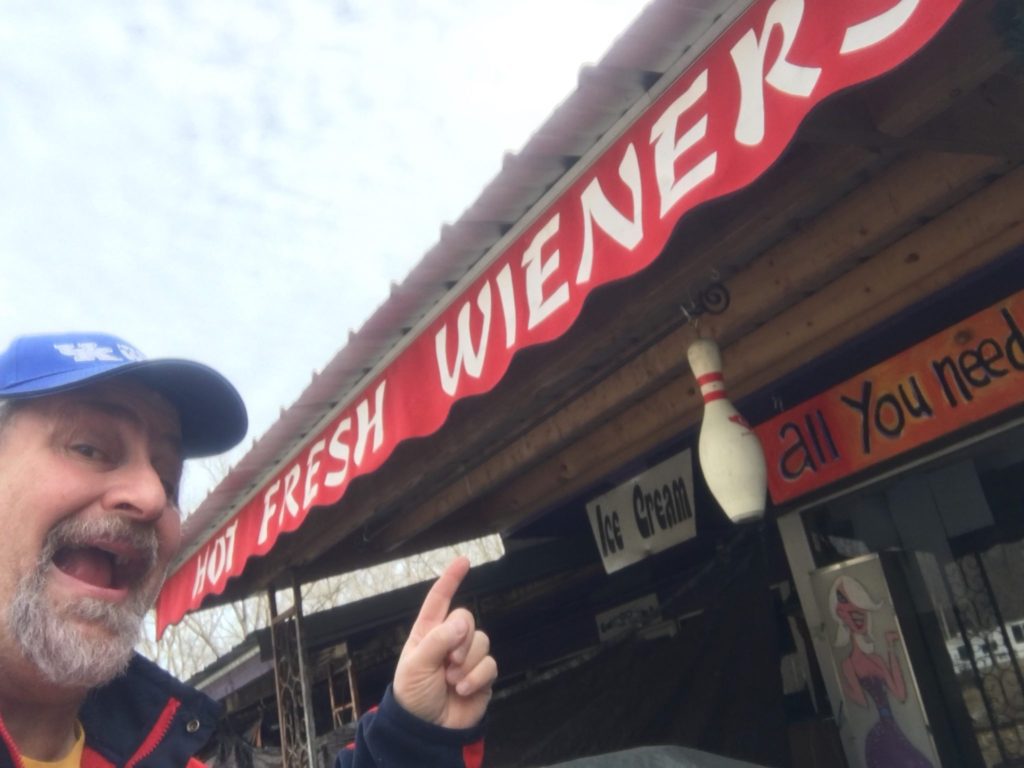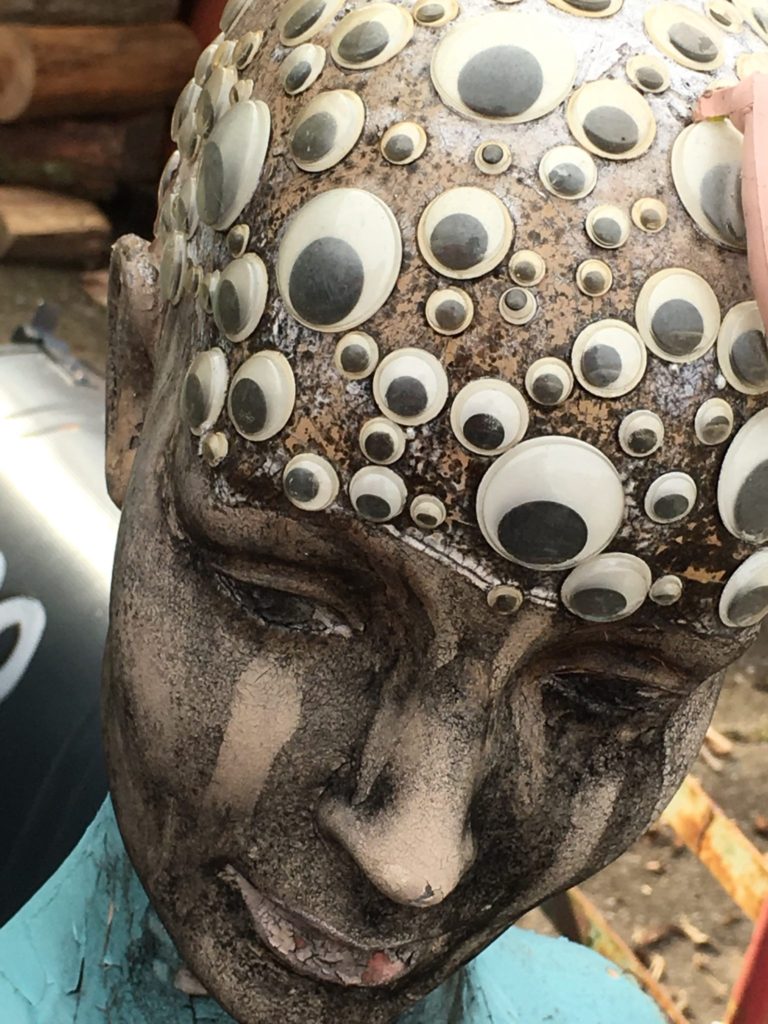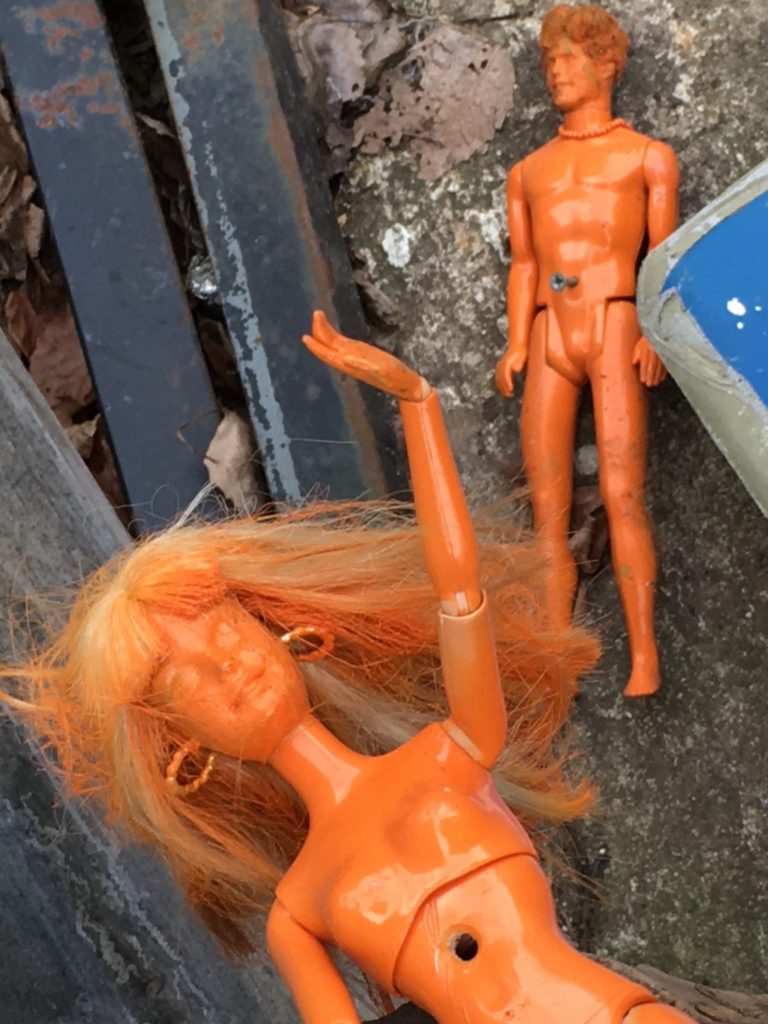 After walking around we noticed something else fun across the street.  I think the photos speak for themselves!!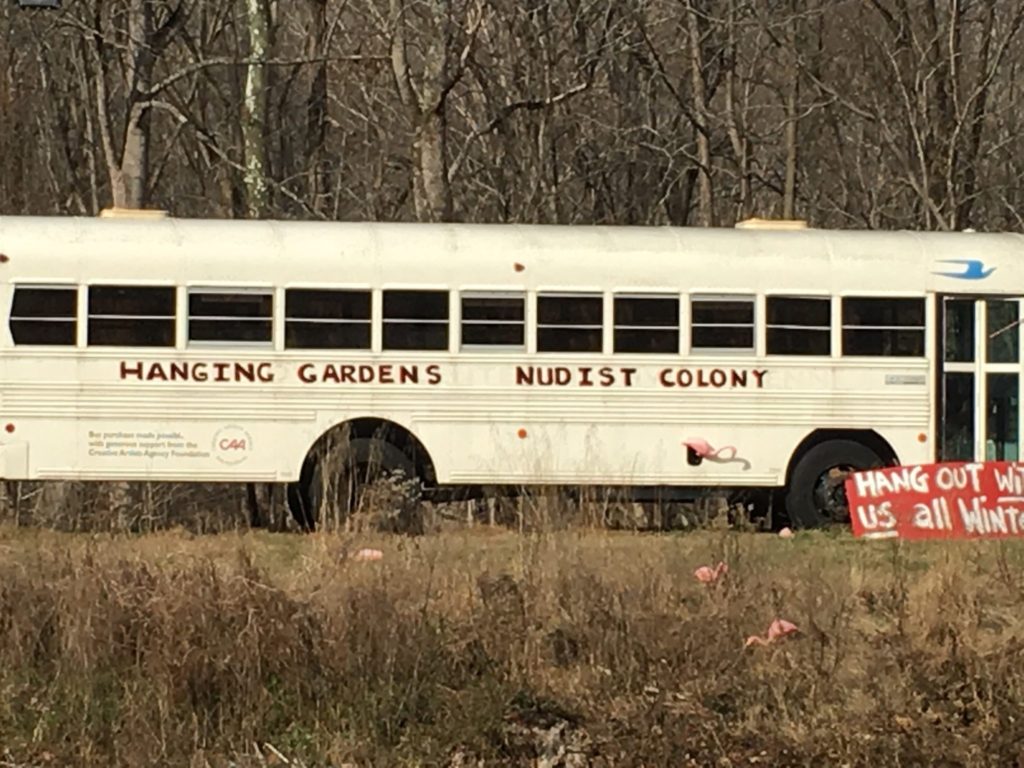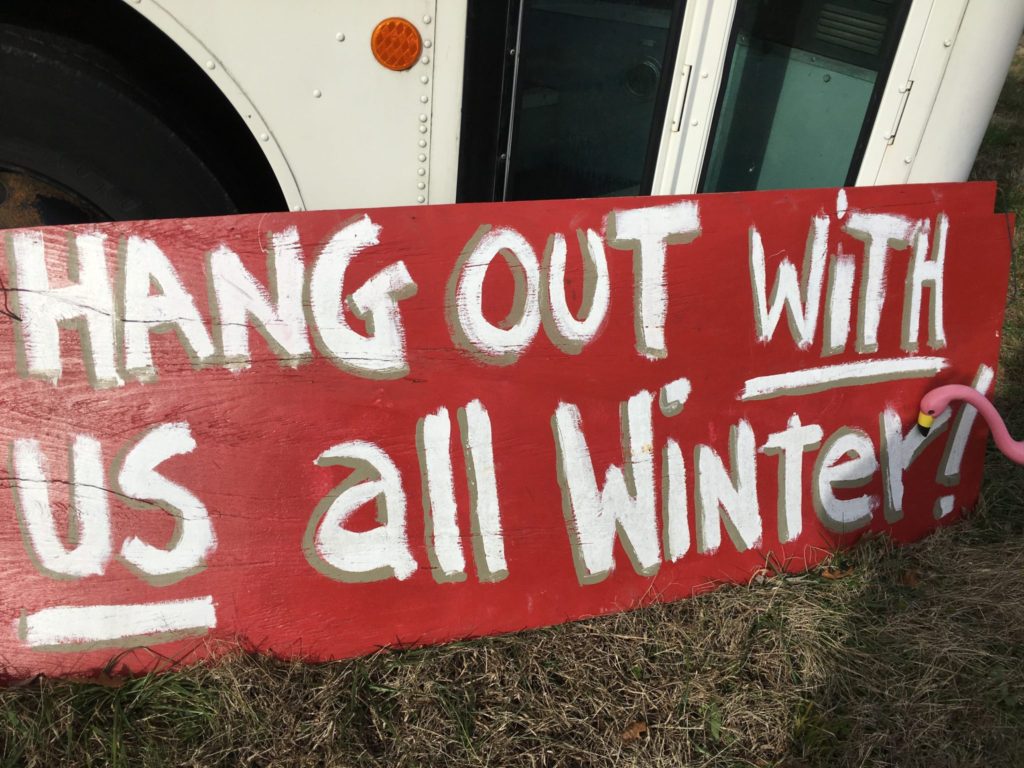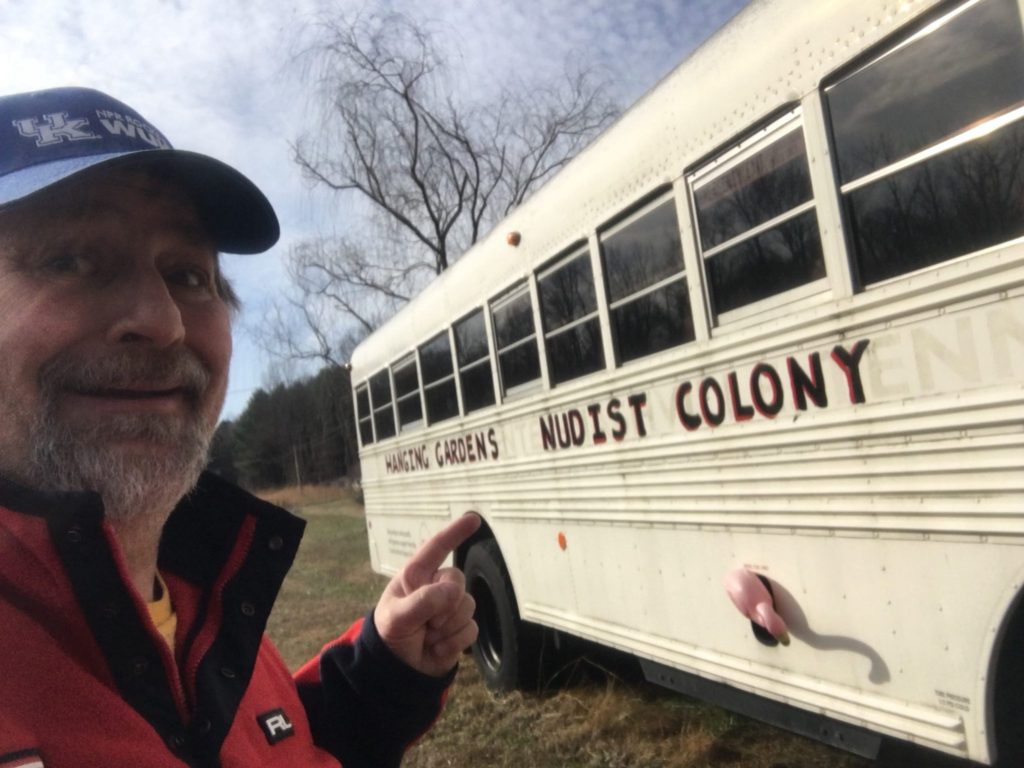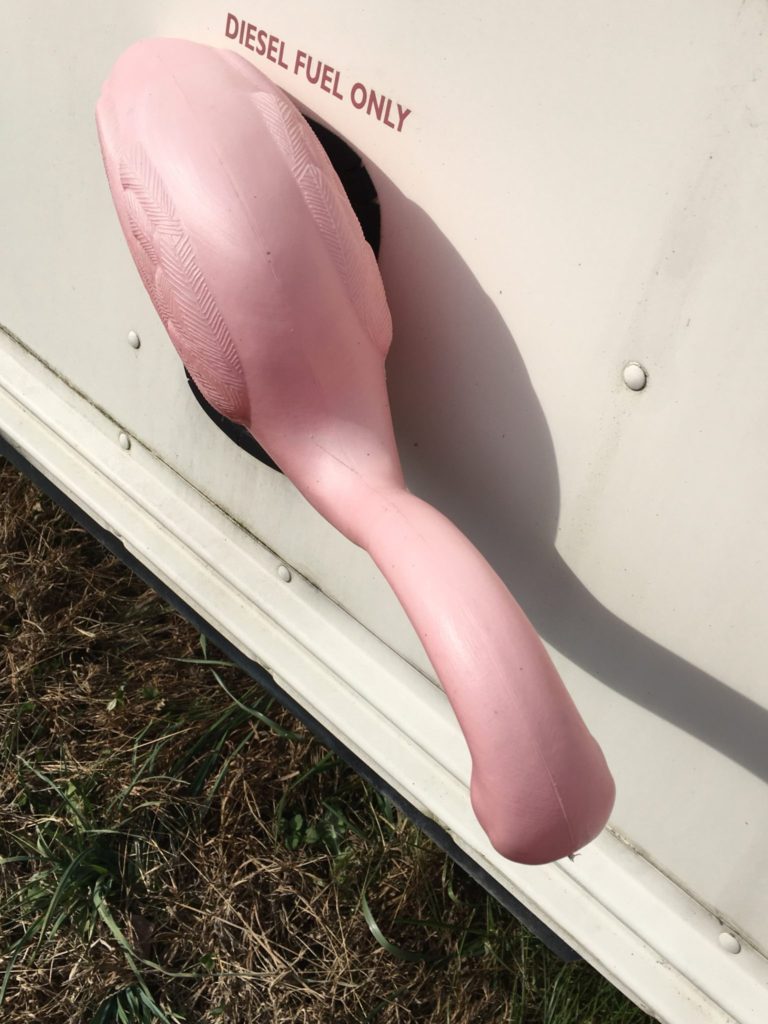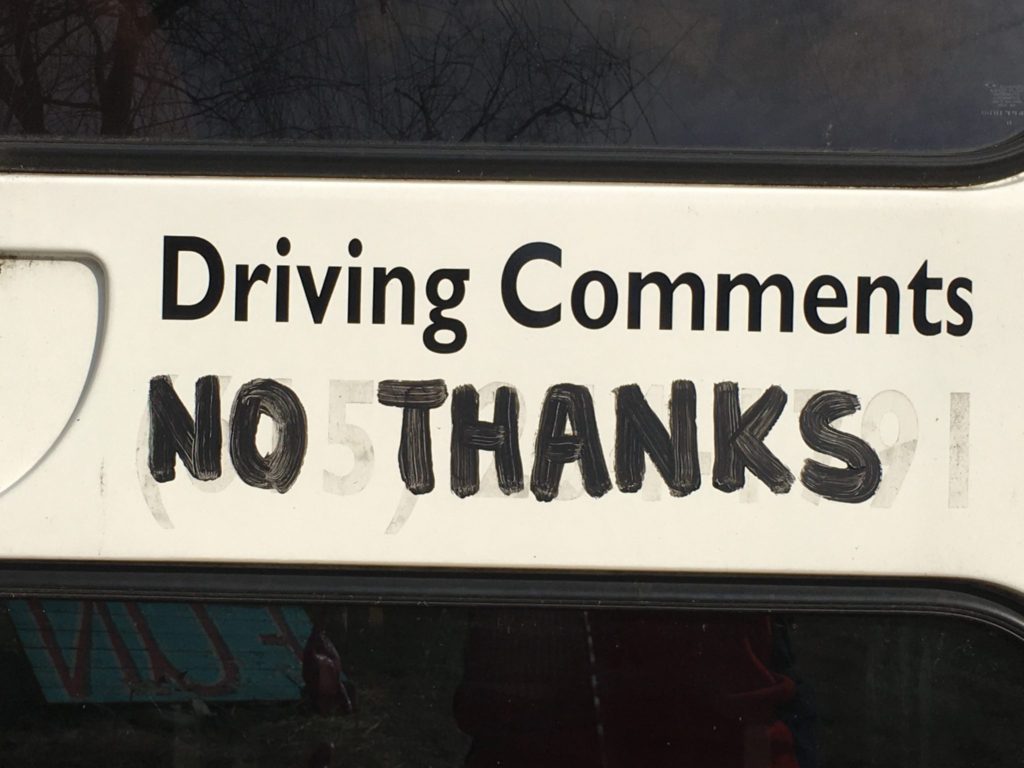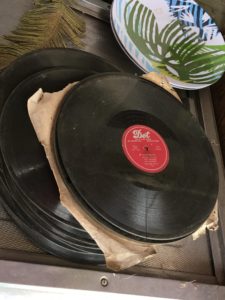 After looking at the bus, I went back and checked out the front door and saw that they would be open for breakfast on the weekends in the winter, so I decided they would be in for another visit from us on Saturday (December 30) before we headed home.
Even around the front door there was enough eye candy to keep a quirky roadside blogger/photographer busy for quite a while.  But my Sweetie (see photo below) wanted to get back to the hotel and get warm.  It was quite cold out.  So, we snapped a couple more pictures and were on our way back to the resort park.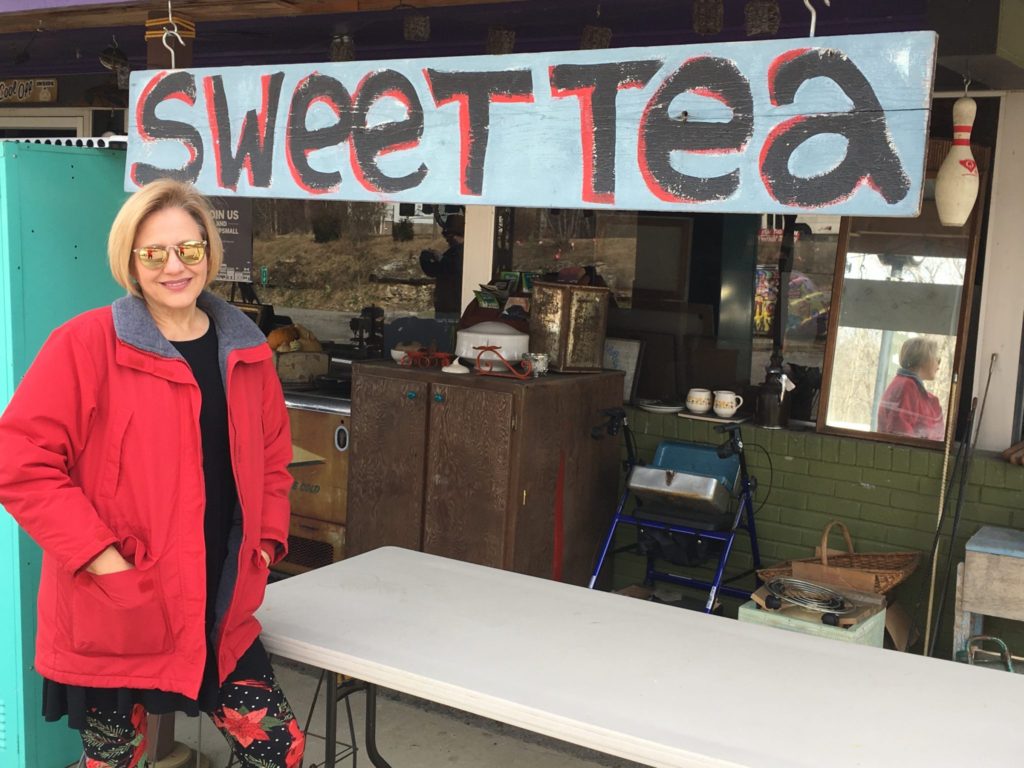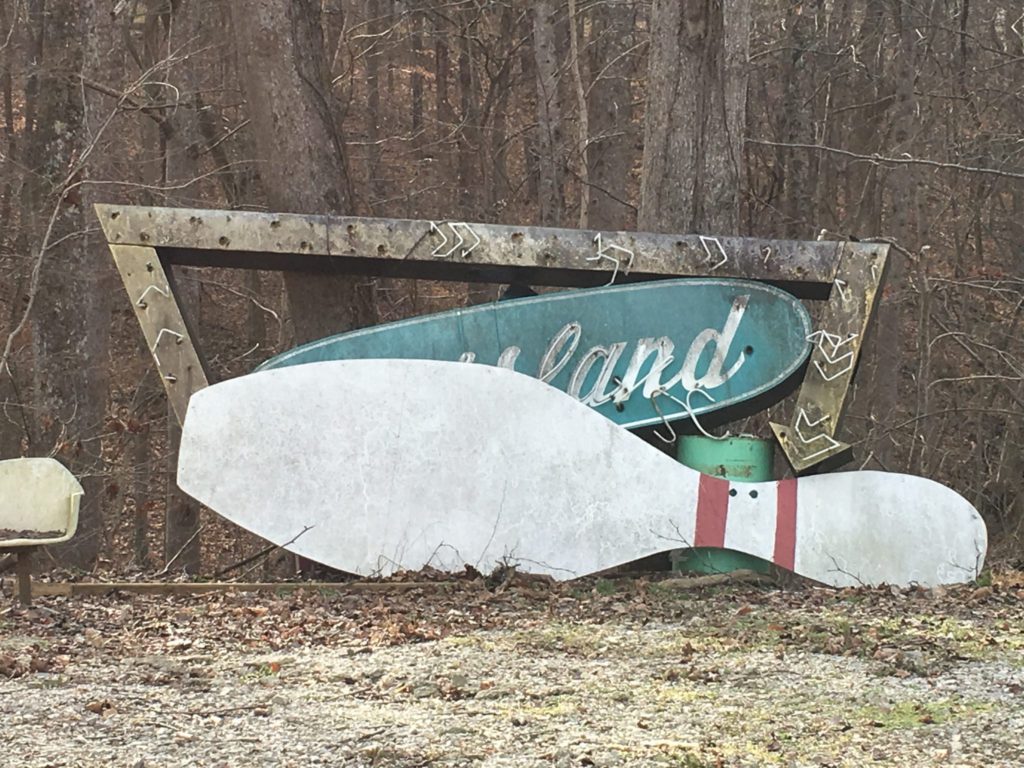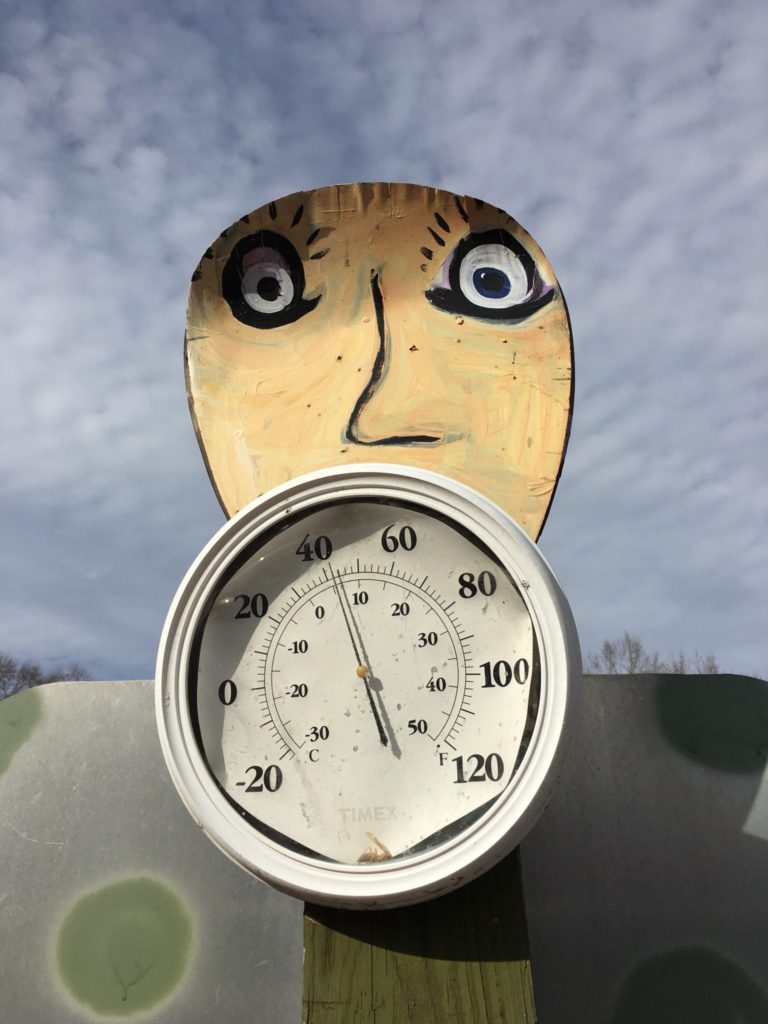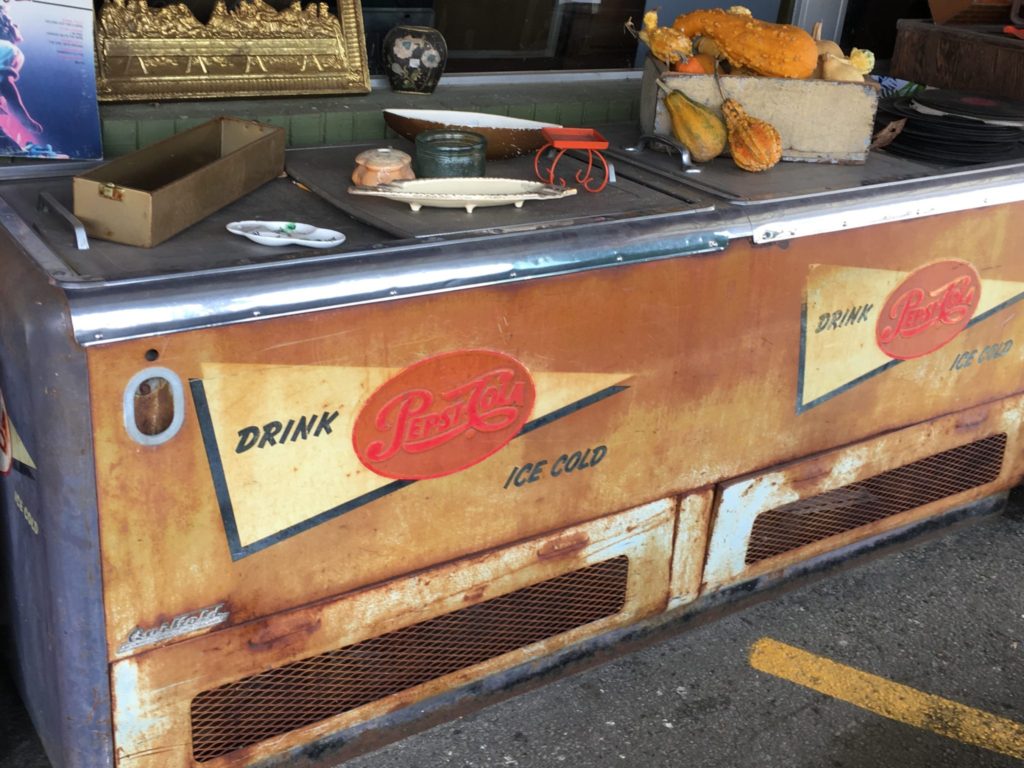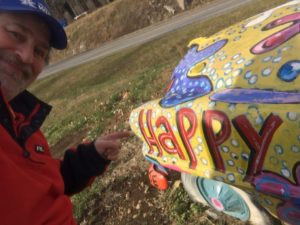 So, Saturday morning came along, we checked out of the room and headed straight for Paradise Point.  I just had to check out the inside of the place and possibly even try out their purported amazing homemade breakfast.
I was Happy!!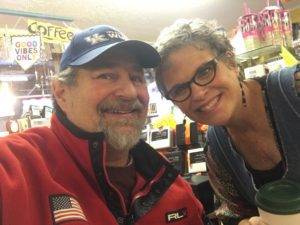 When I first got in, I introduced myself to the gal behind the counter and let her know I was a travel blogger and had to check it out.  She introduced herself as Sebrina and then went on to tell me a bit about the place and made sure we knew about the GOOD food!   She then went on to introduce me to her husband John…who looked EXACTLY how I assumed the proprietor of a place like this would appear!!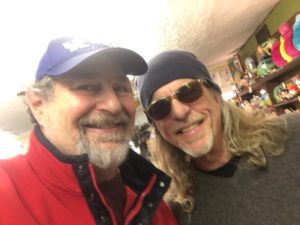 I told John more about what I do since Sebrina was busy doling out her beautiful breakfast.  Told him about my blog, my new book (have you gotten one yet??), and he asked me to put my blog info on a postcard that had an Airstream trailer on it.  That led me to chuckle and mention that I was also the web guy for Antsy McClain and the Trailer Park Troubadours.  To both my delight and amazement, not only had he heard of them, but he had a couple of CDs!!!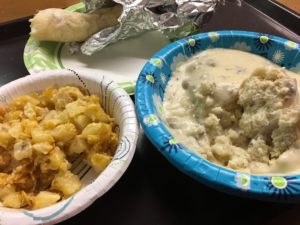 So, I walked around the place and took a few photos before settling down to a wonderful breakfast burrito, homemade biscuits and gravy (Dr. John's Biscuits and Gravy) and a knock-em-dead cheesy hash brown casserole — potatoes, sour cream, cheese and topped with Sugar Frosted Flakes!!!
The shop favorite is always Dr. John's version of biscuits and gravy. He starts with Steenbergen's fresh pork sausage and well, the rest is his secret!   They make it all in advance and when it's gone, it's gone…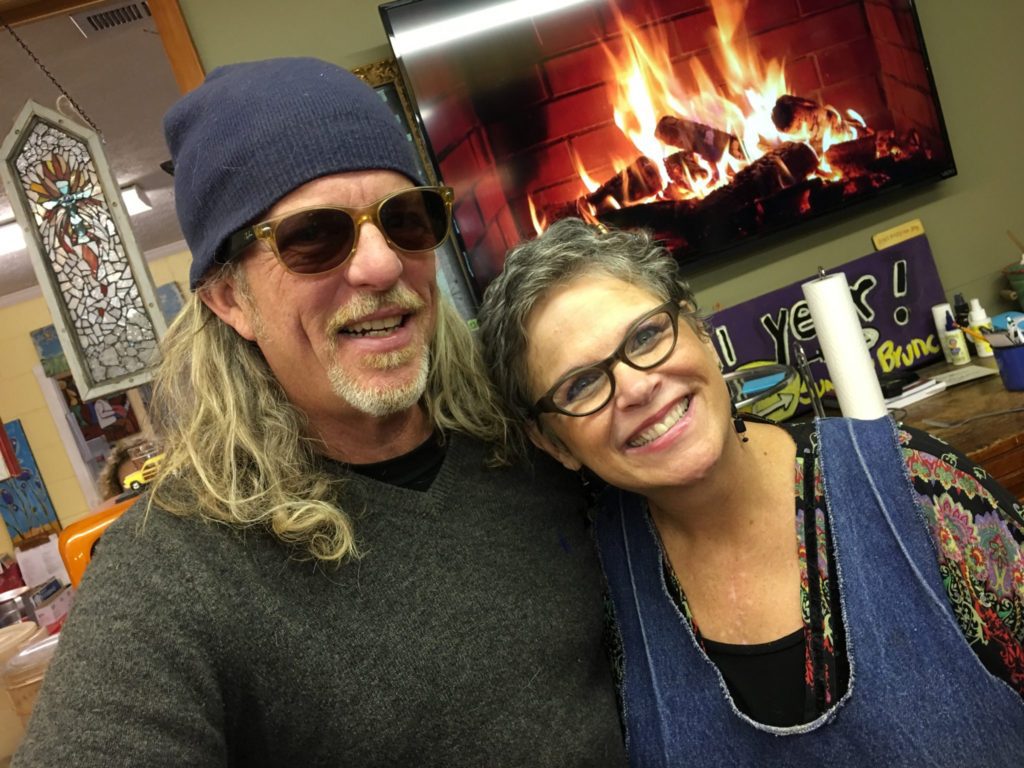 Needless to say, I was overwhelmed with breakfast and thrilled to meet John and Sebrina who epitomize happiness.  And then there was the market place!!!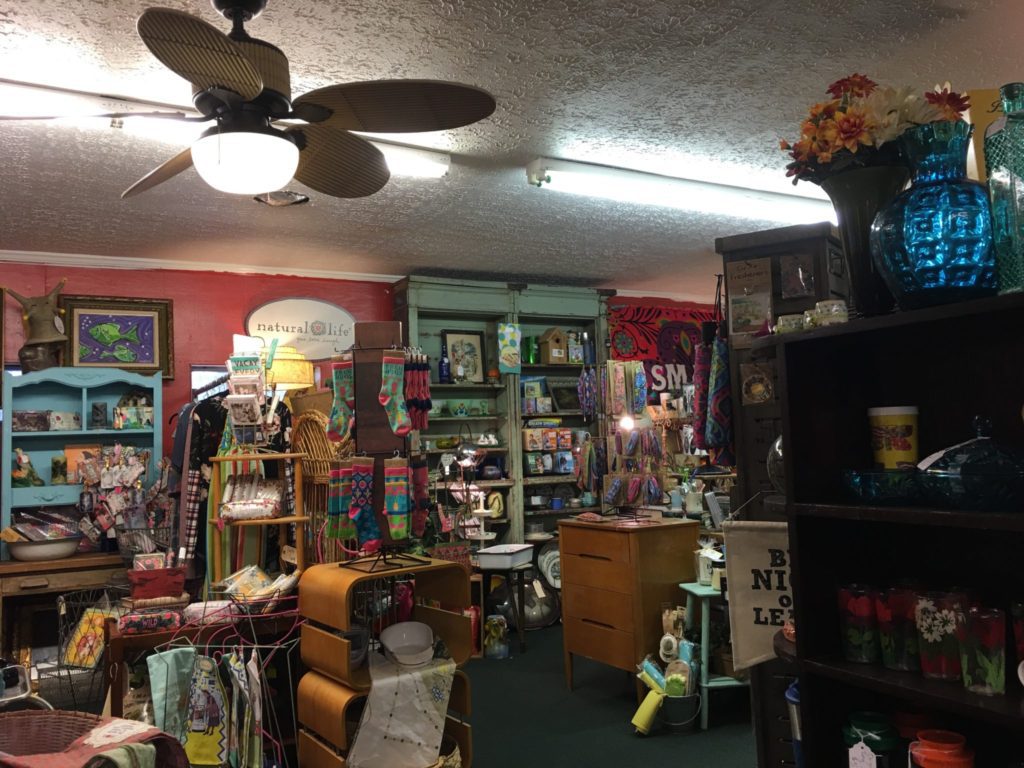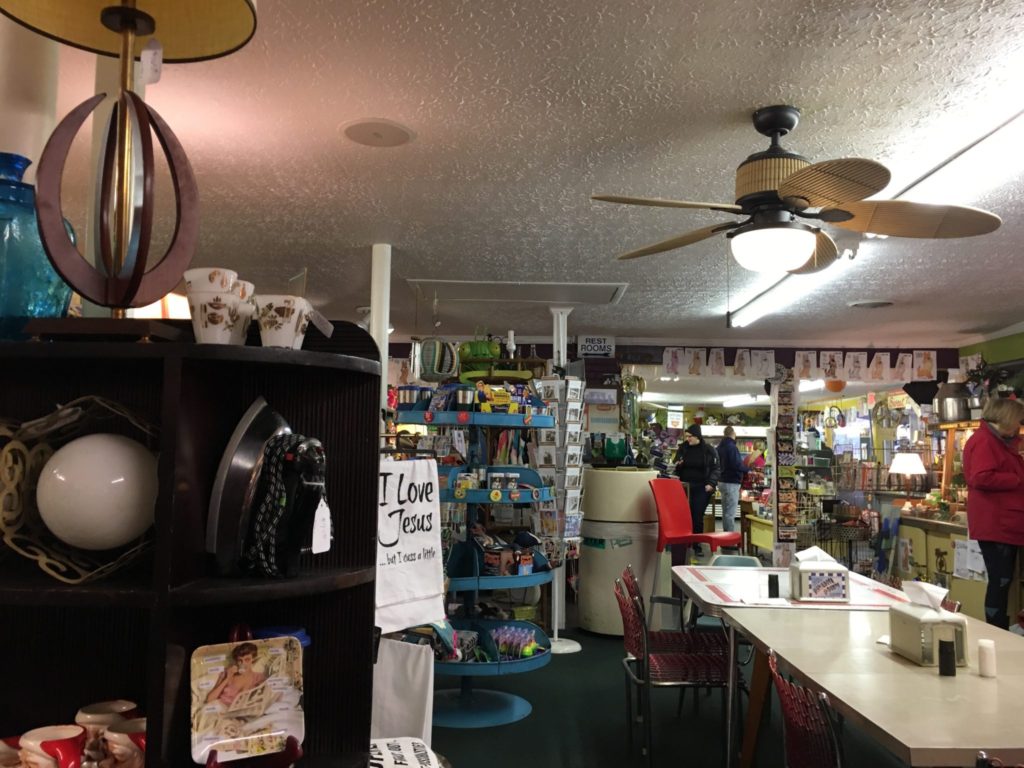 They carry the usual kinds of "gift shop" types of things in the shop — you know, little towels with sayings, signs, coffee cups, trinkets.  They also have a variety of offbeat and quirky…maybe even close to gag items. Walking around looking at the various and sundry items was enthralling…really, it was!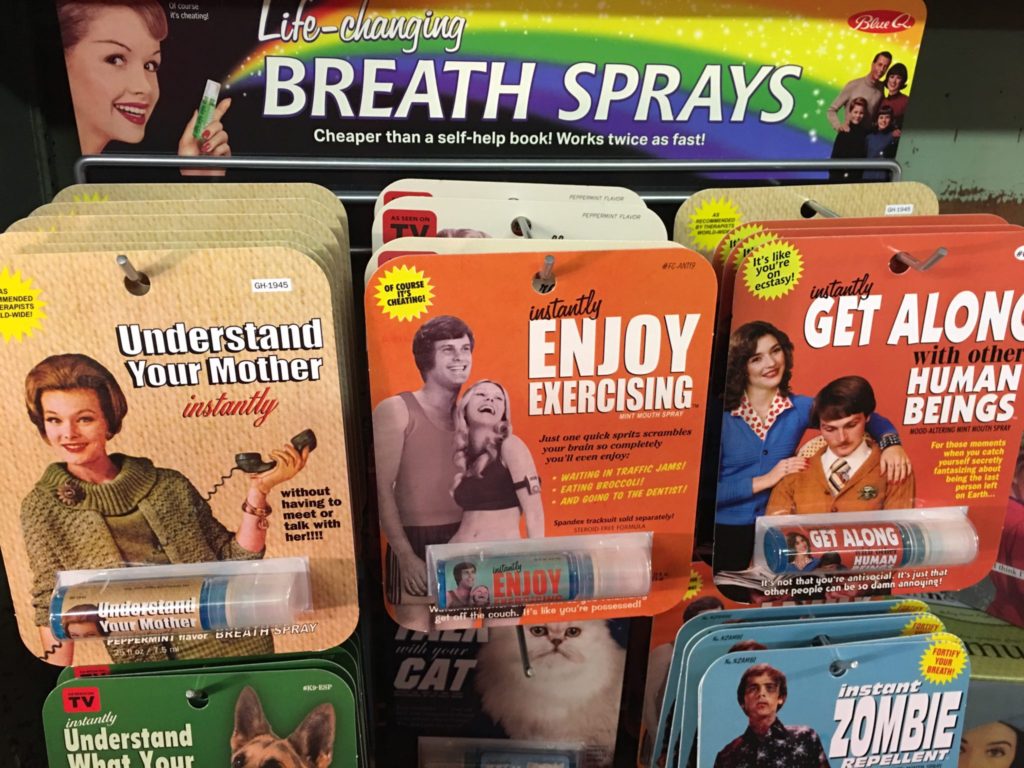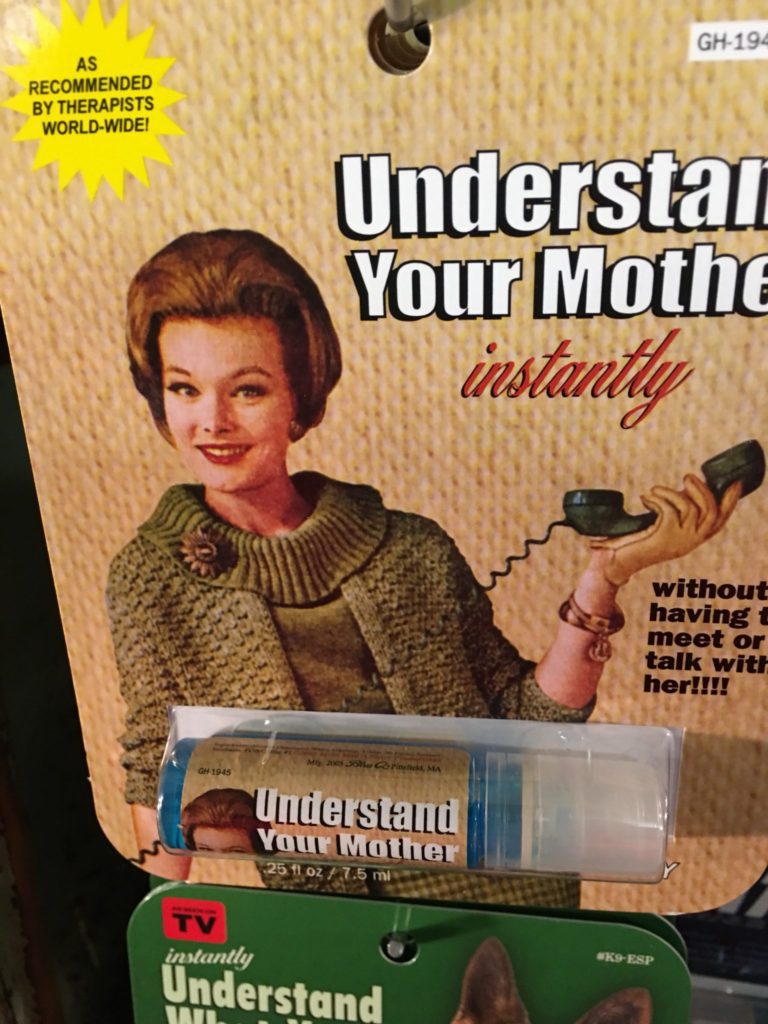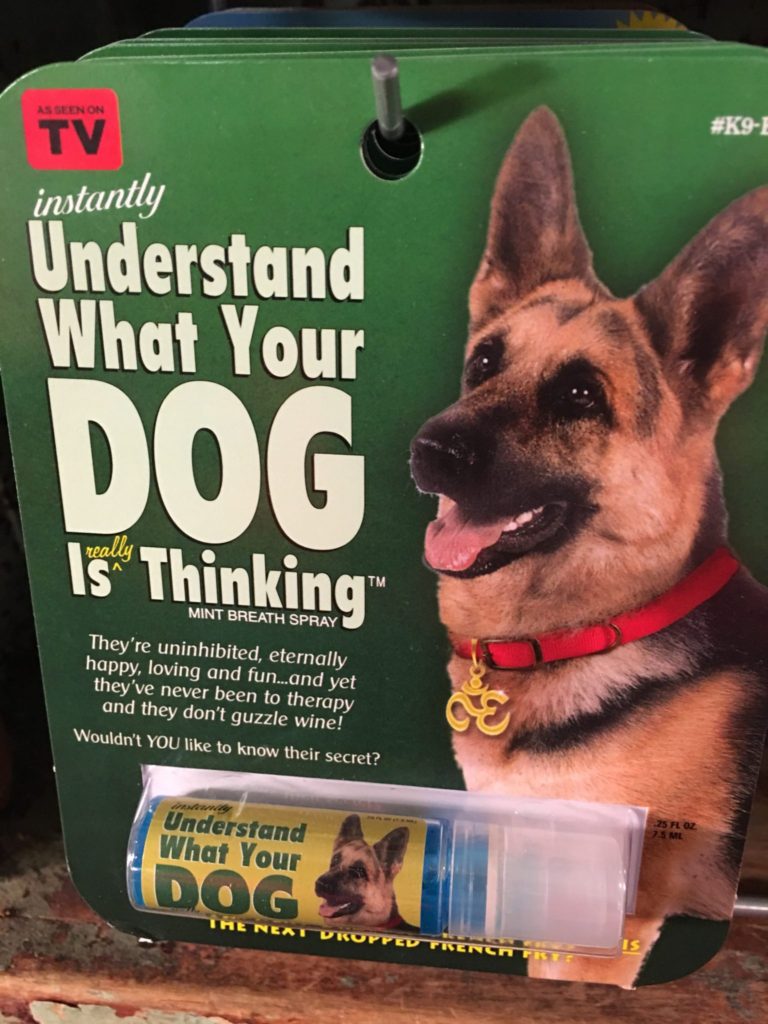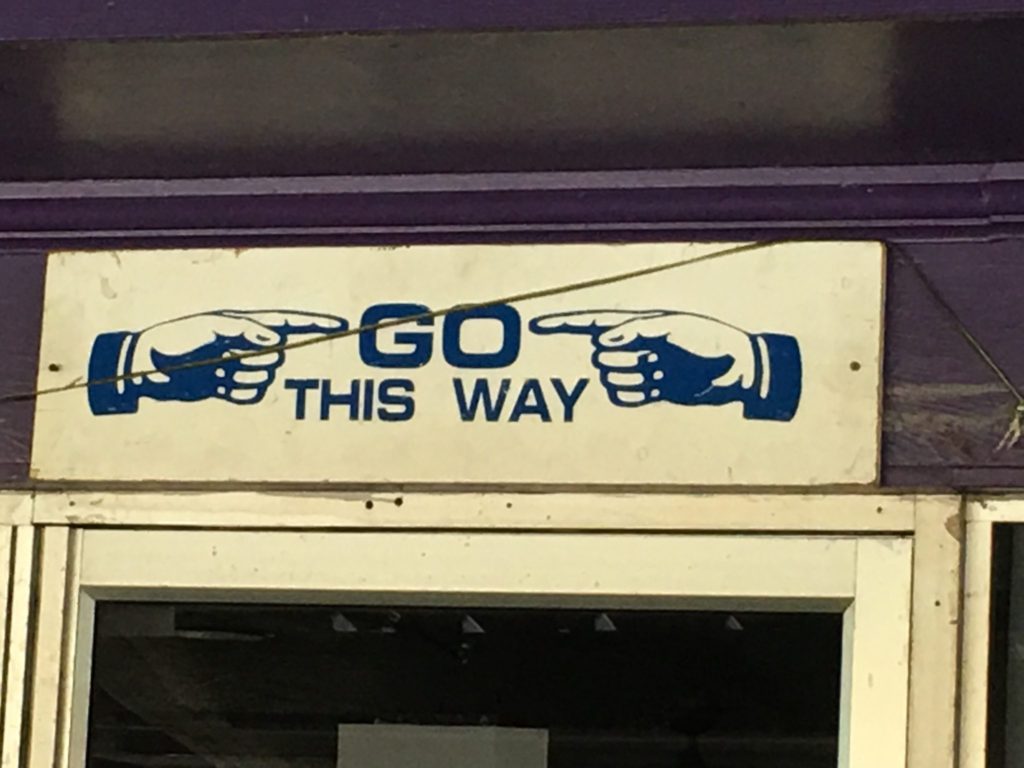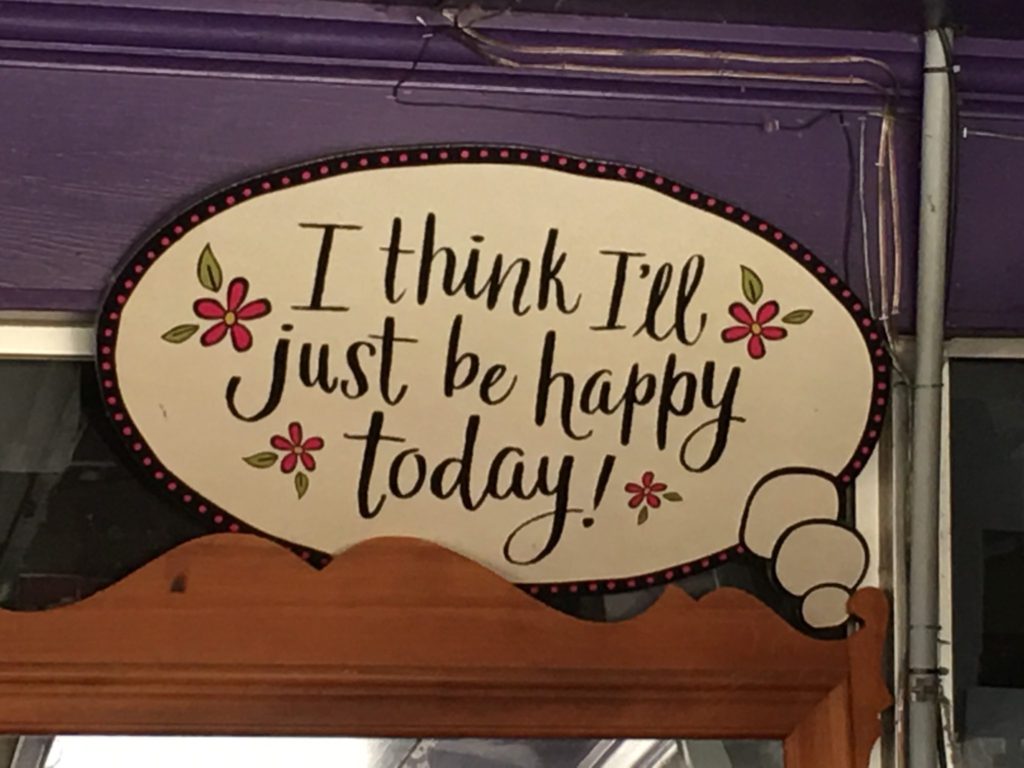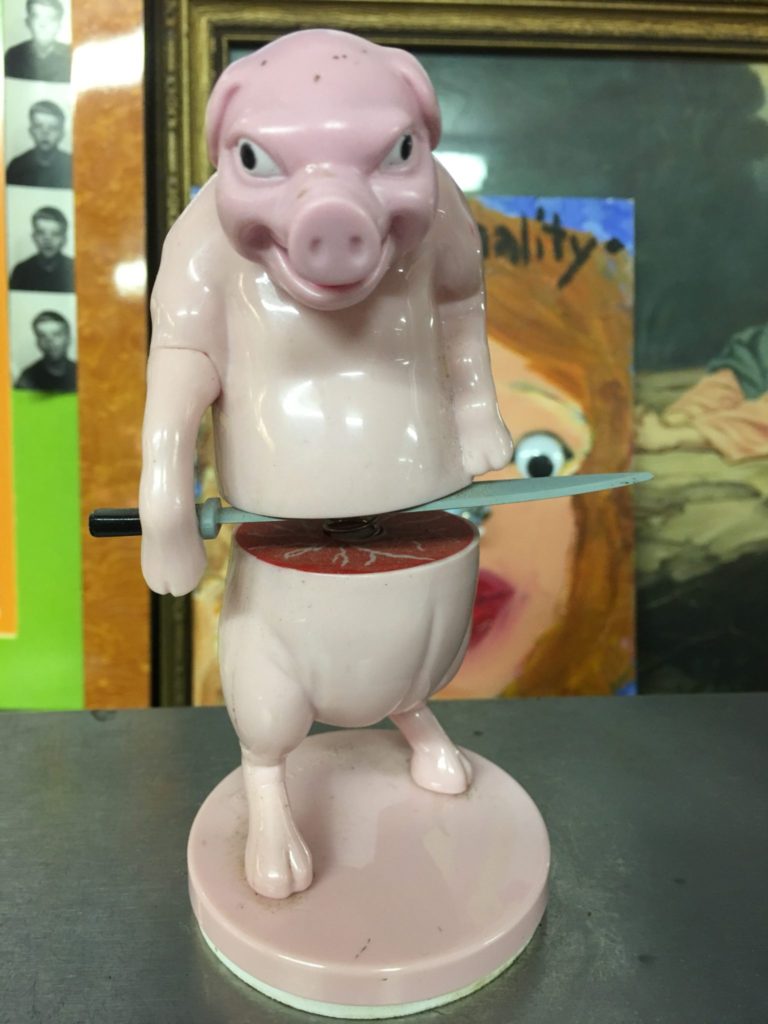 Their son was working the register and was as friendly as his folks.  But what caught my was the odd collection on the shelves behind him…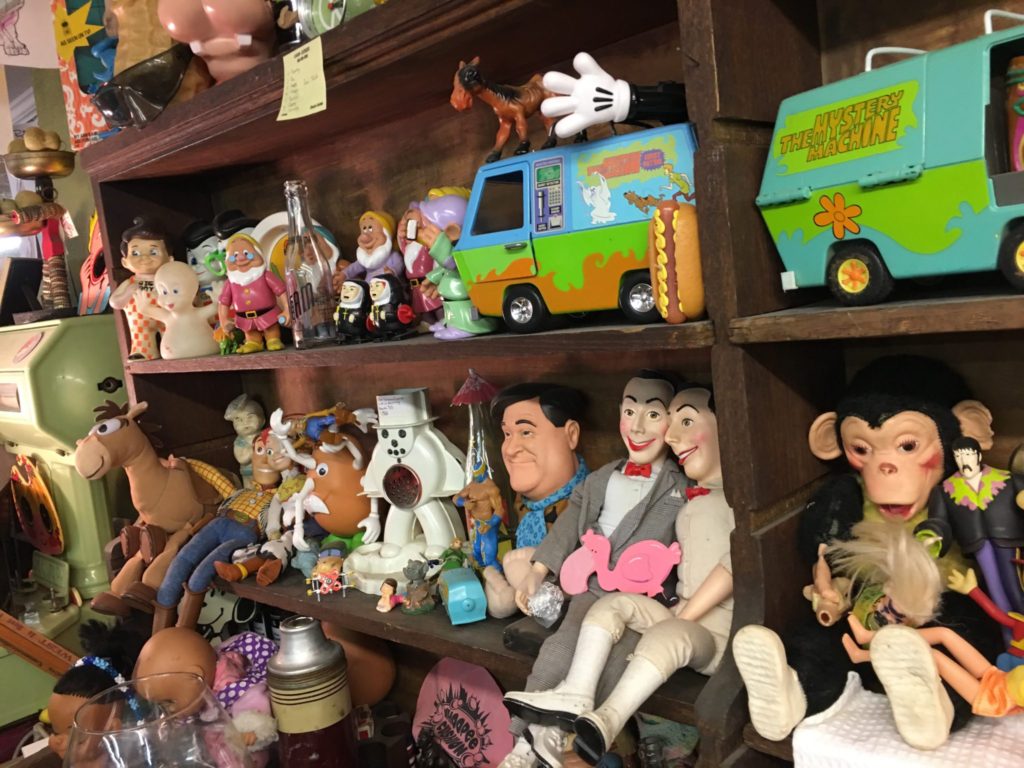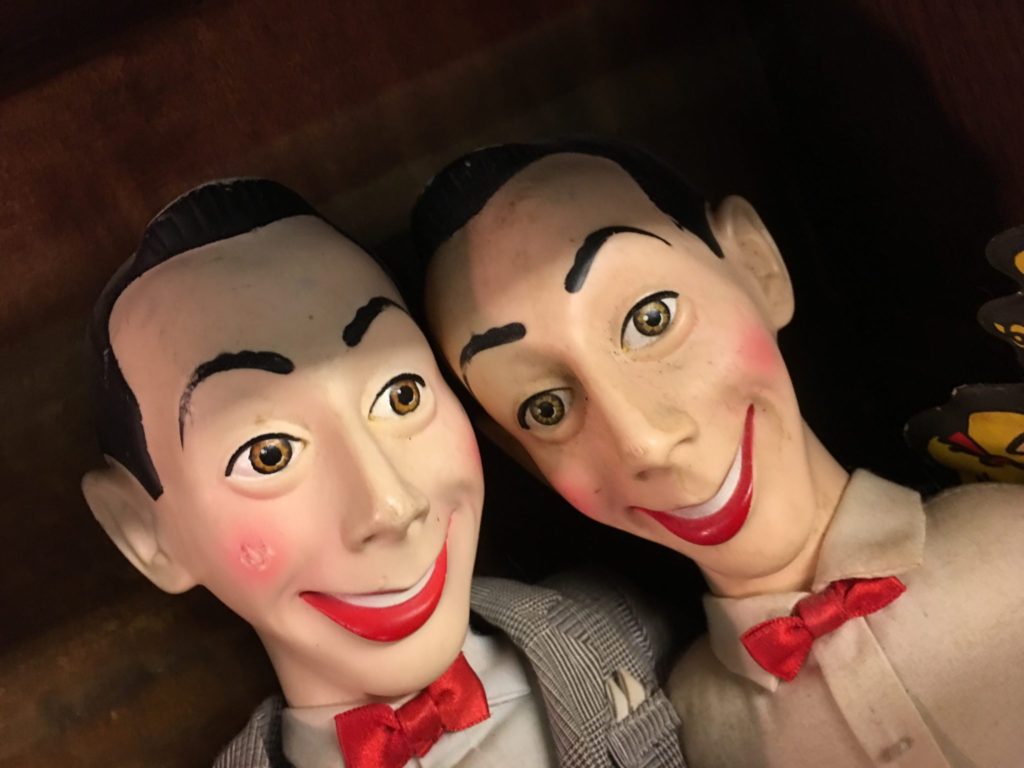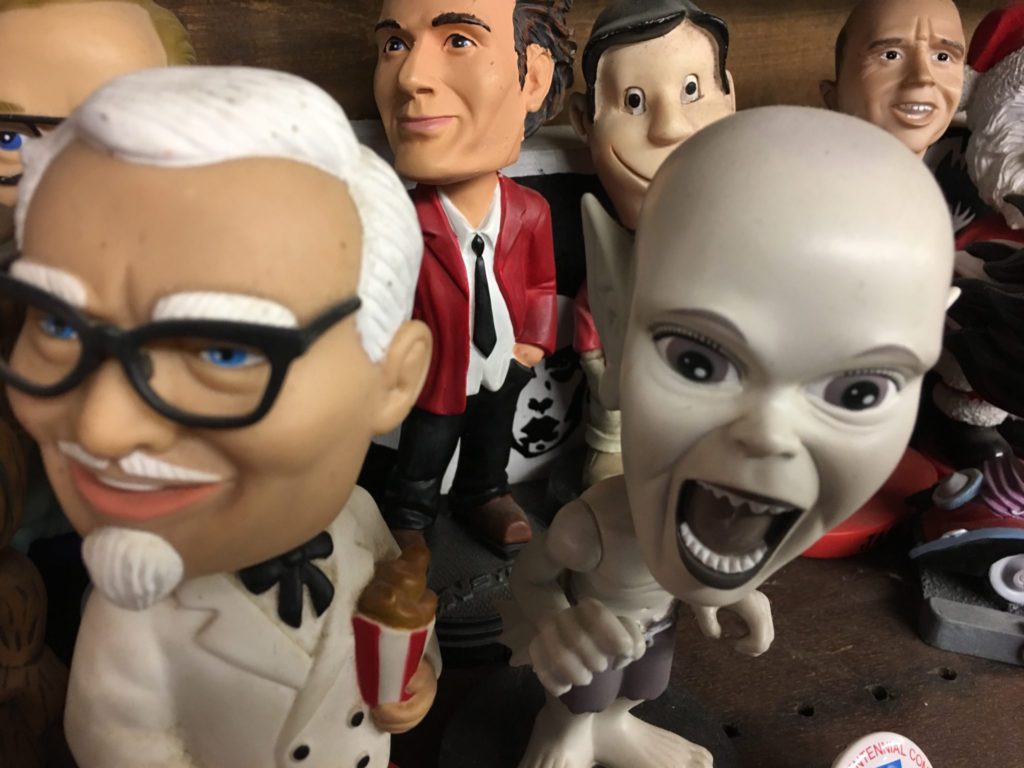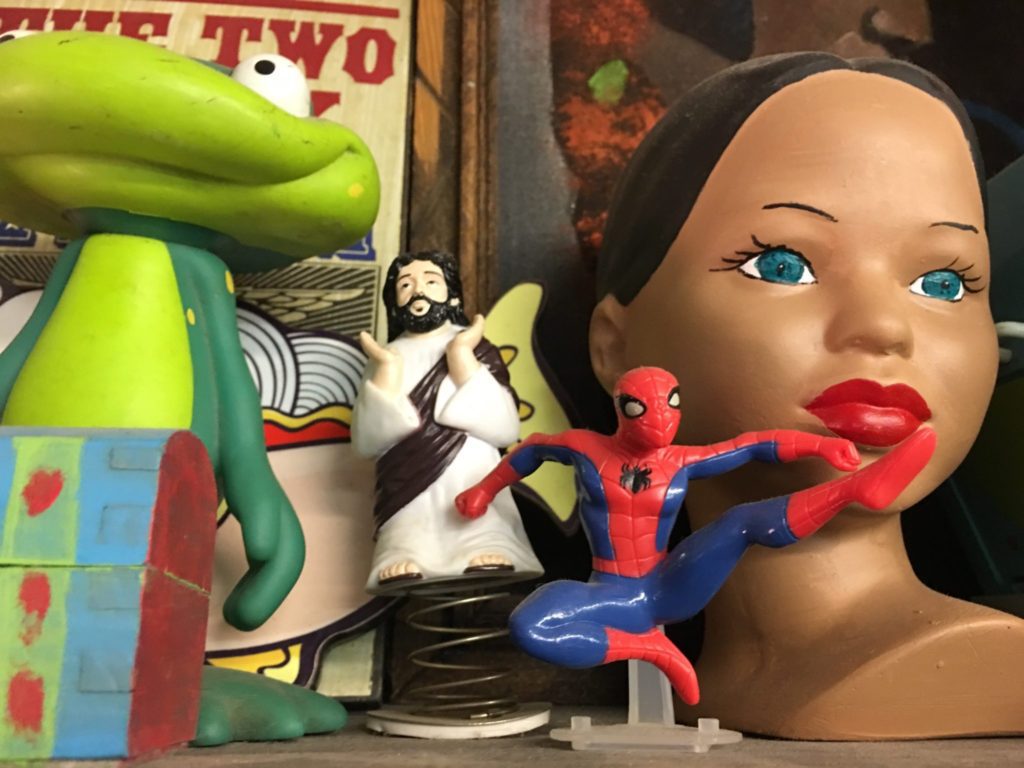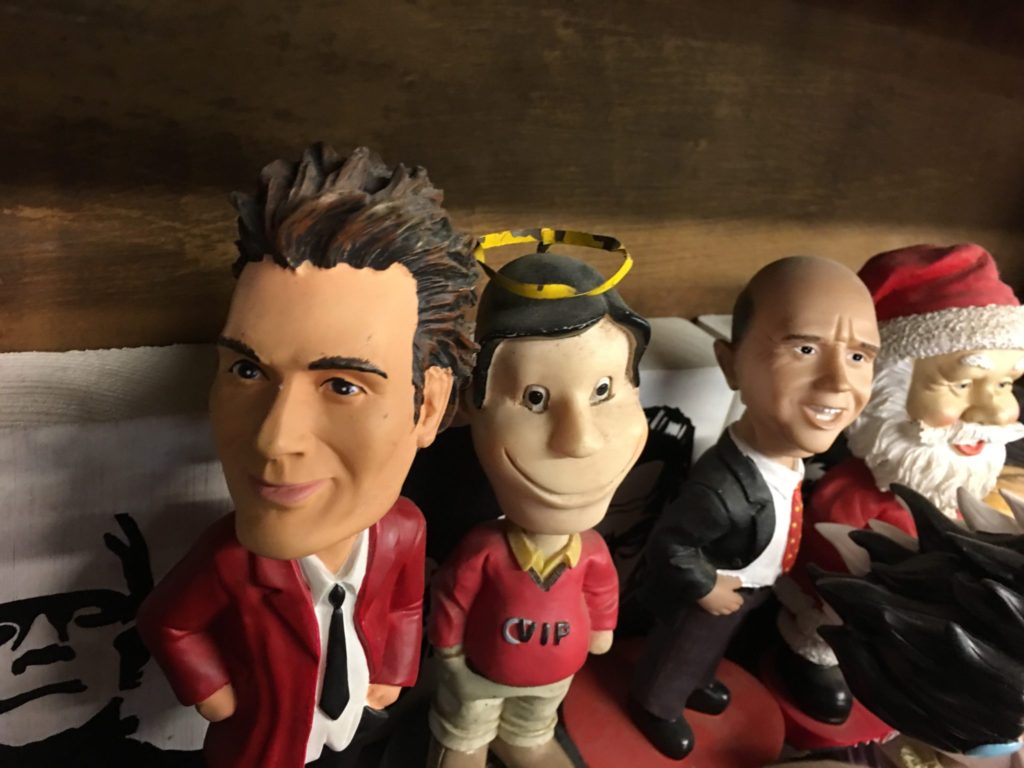 I really could have spent hours documenting and taking photographs, but some of the others in my party wanted to get on the road and head home.  With tummies full and eyes bulging, we left.  But I grabbed a few last shots…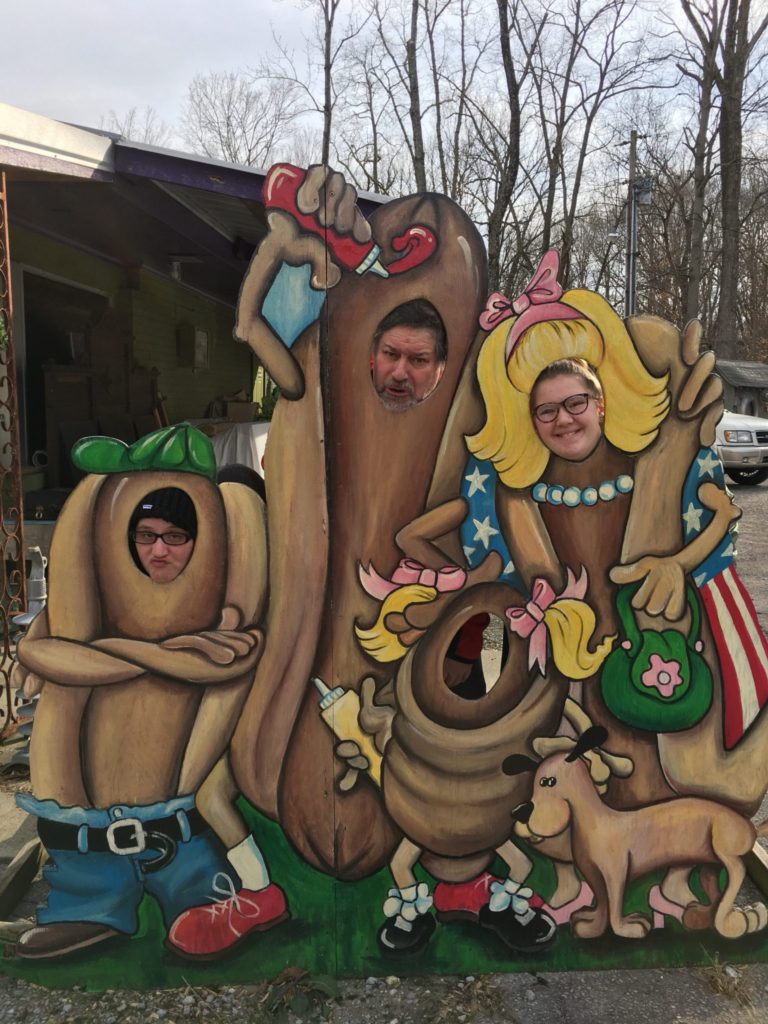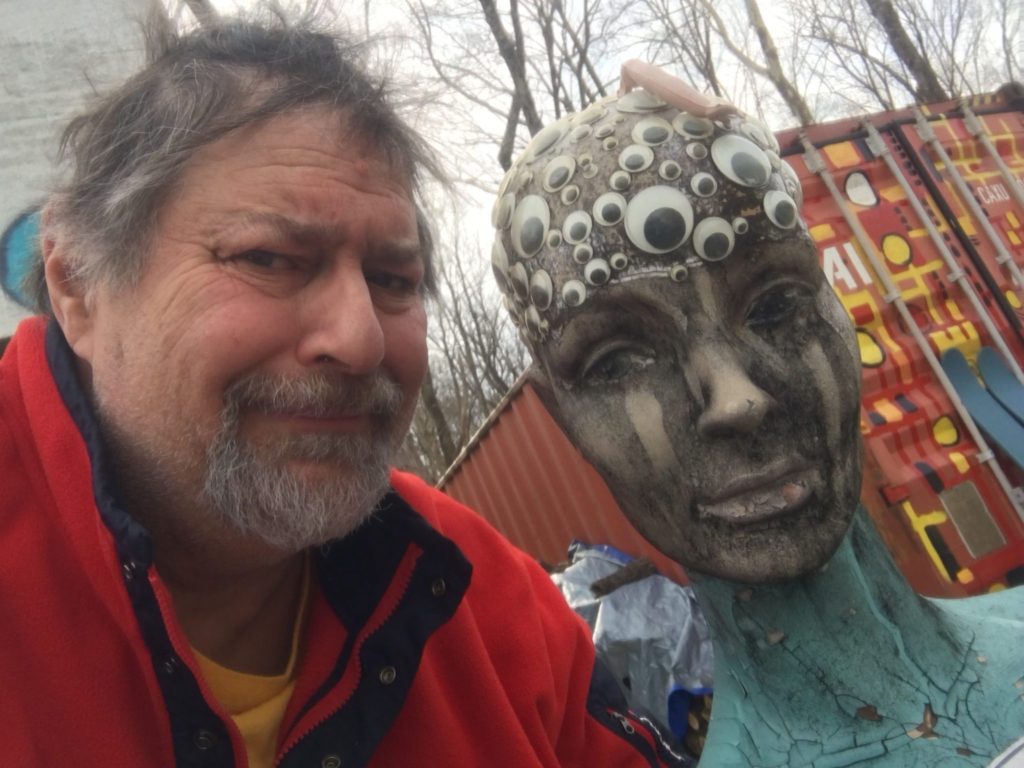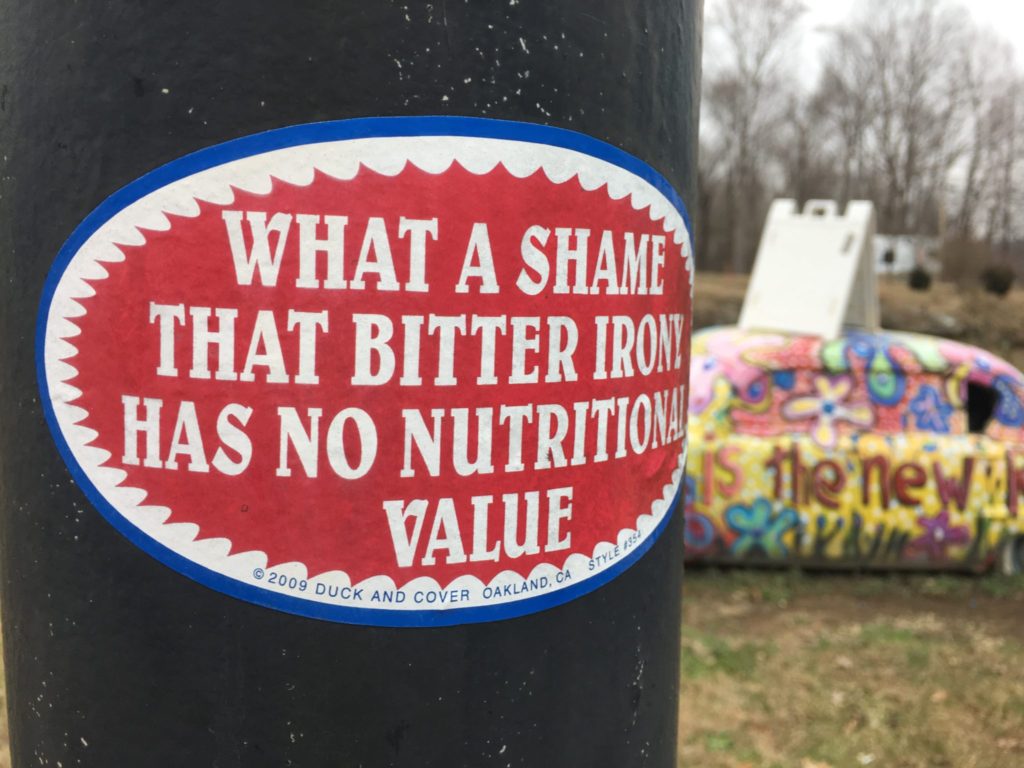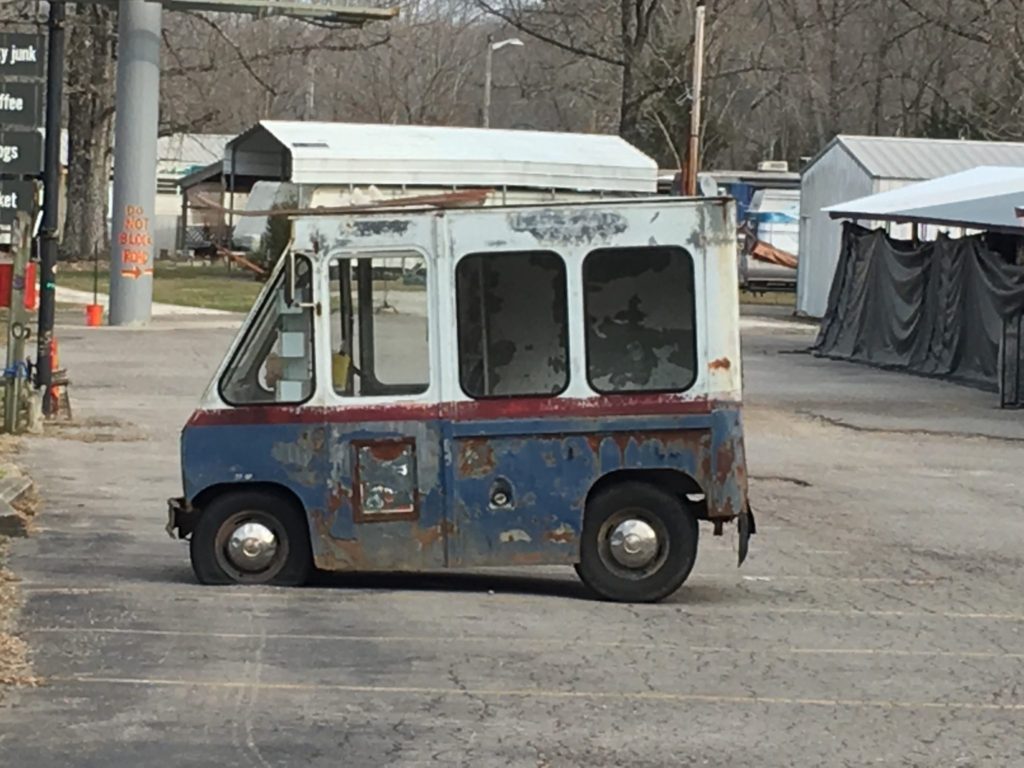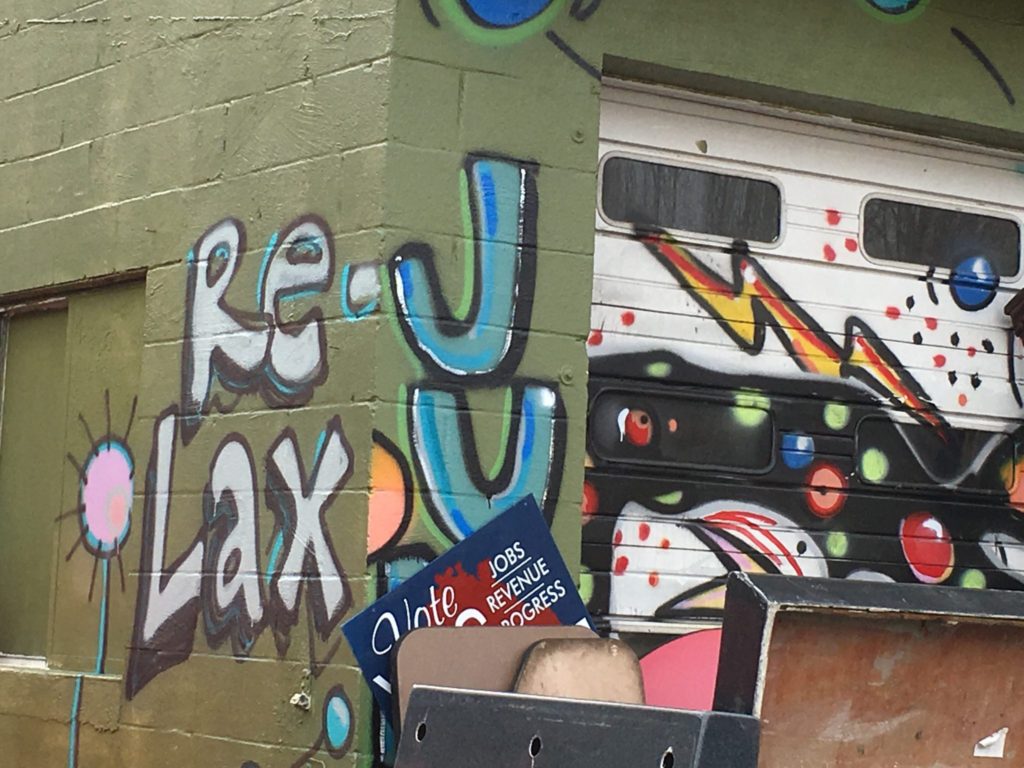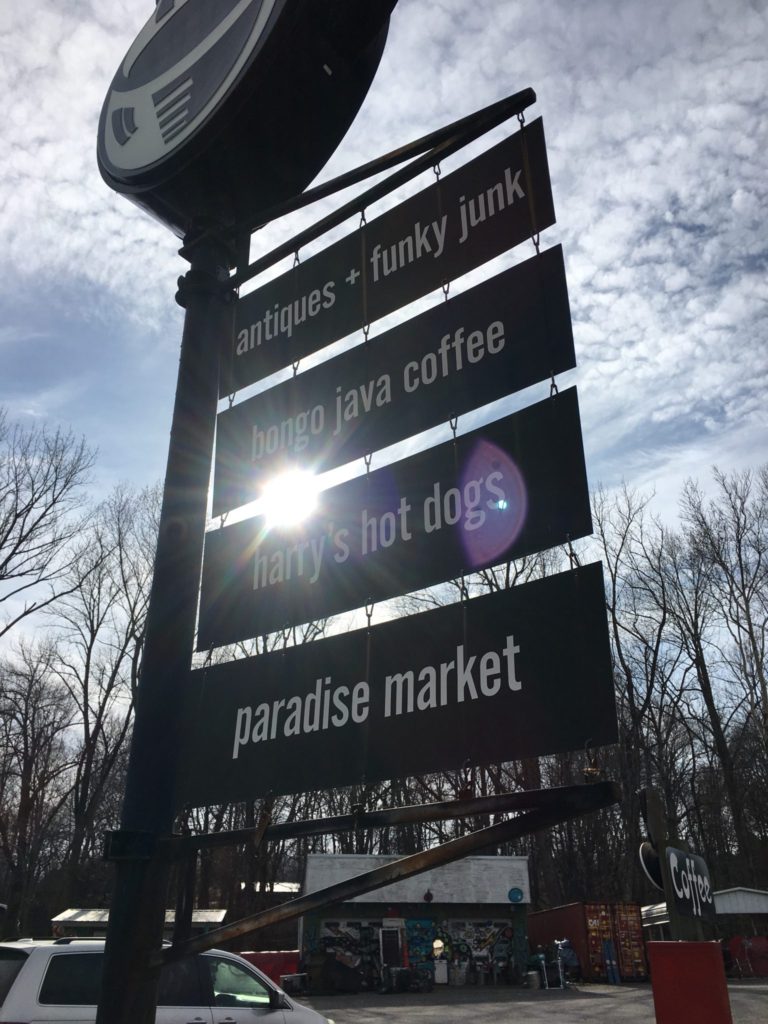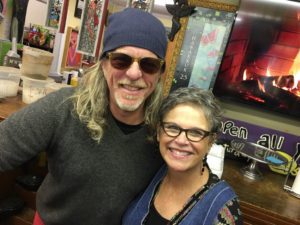 Needless to say, we had a fantastic visit at Paradise Point.  John and Sebrina are great hosts and some of the happiest folks you may never meet (unless of course you make your way to southern Kentucky to visit them!!  Be nice when you do or you may be ushered out….