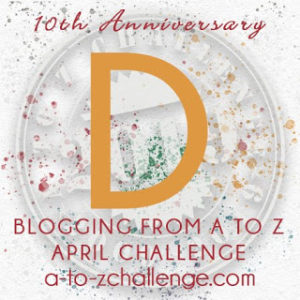 (Editor's Note:  For  my  2019  posts,  I will be posting photos from my travels in 2018.  I visited 26 states and drive over 13,000 miles in 2018.  These posts will feature of few of the road signs and business signs I came across, as well as some stories behind them.  Enjoy the Read and Enjoy the Ride!)
Driving across the good old USA is always a fun adventure.  There are always so many fun surprises to be seen on the back roads of America. One of the fun ones for me from 2018 was visiting the town of Dime Box, Texas, featured below, along with D signs I found — mostly in Texas — during my 2018 travels.
Dime Box, Texas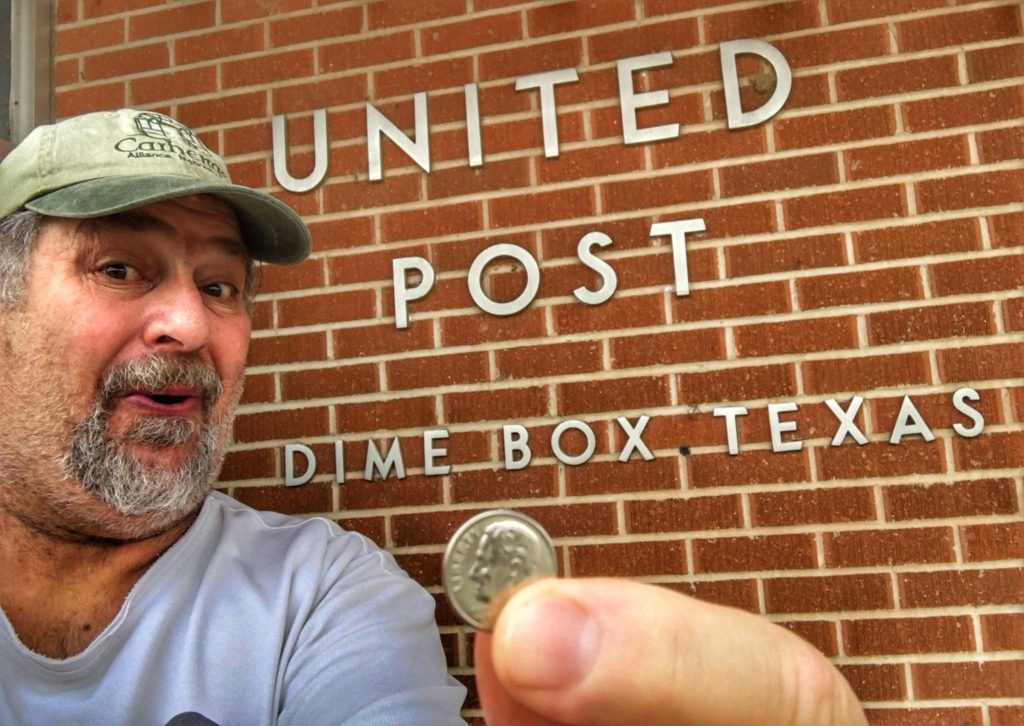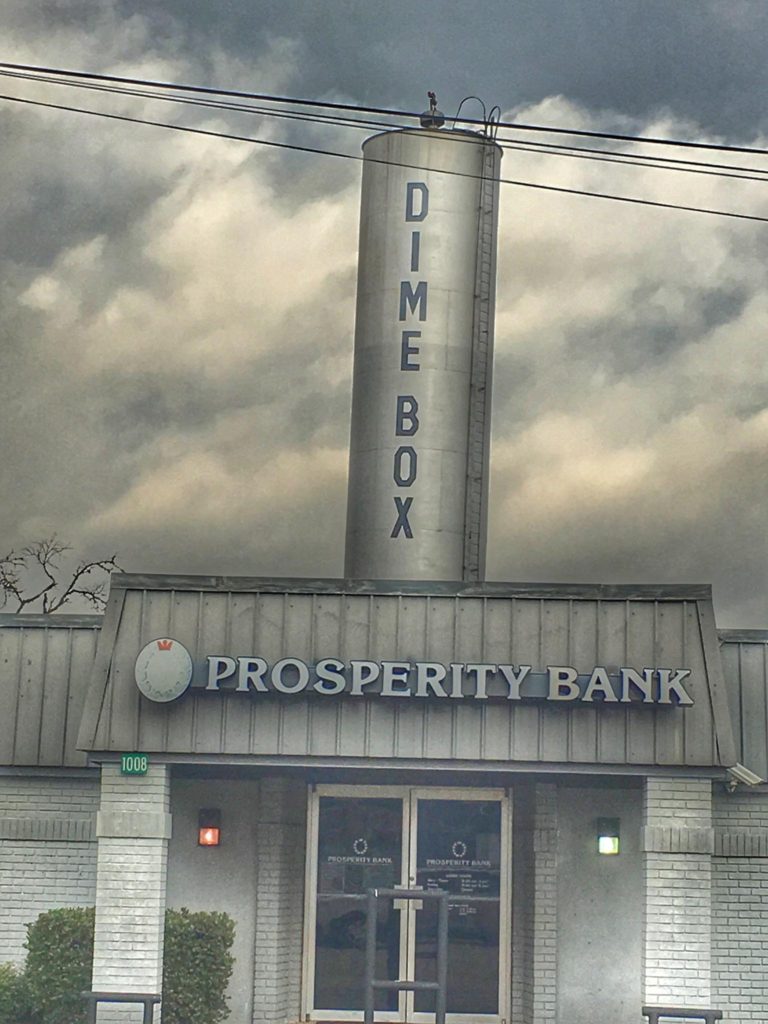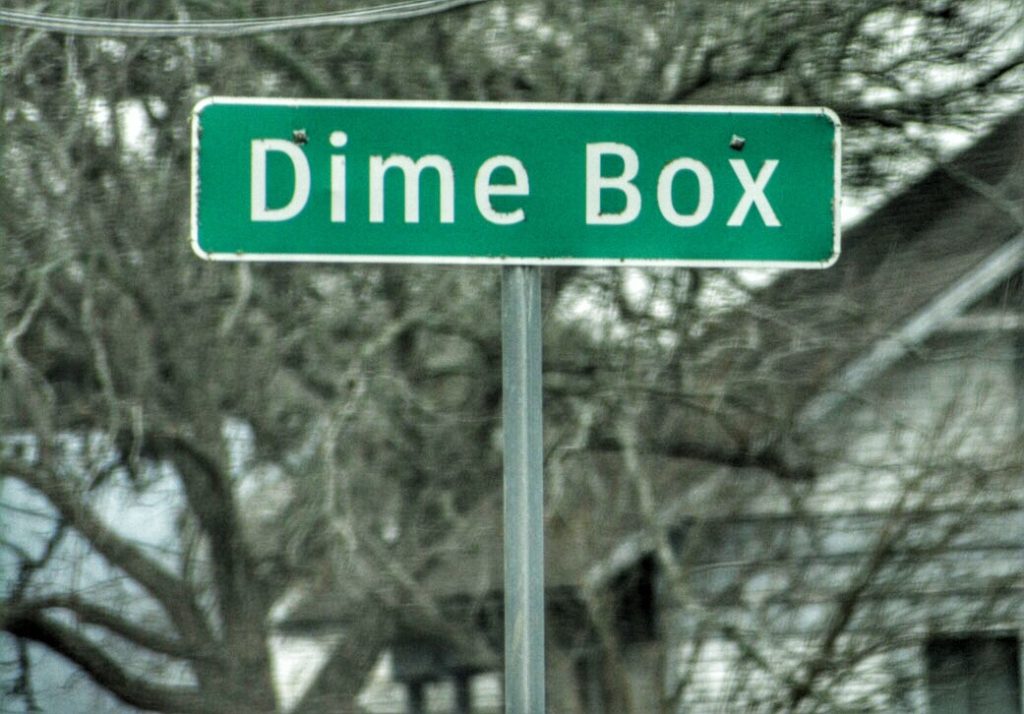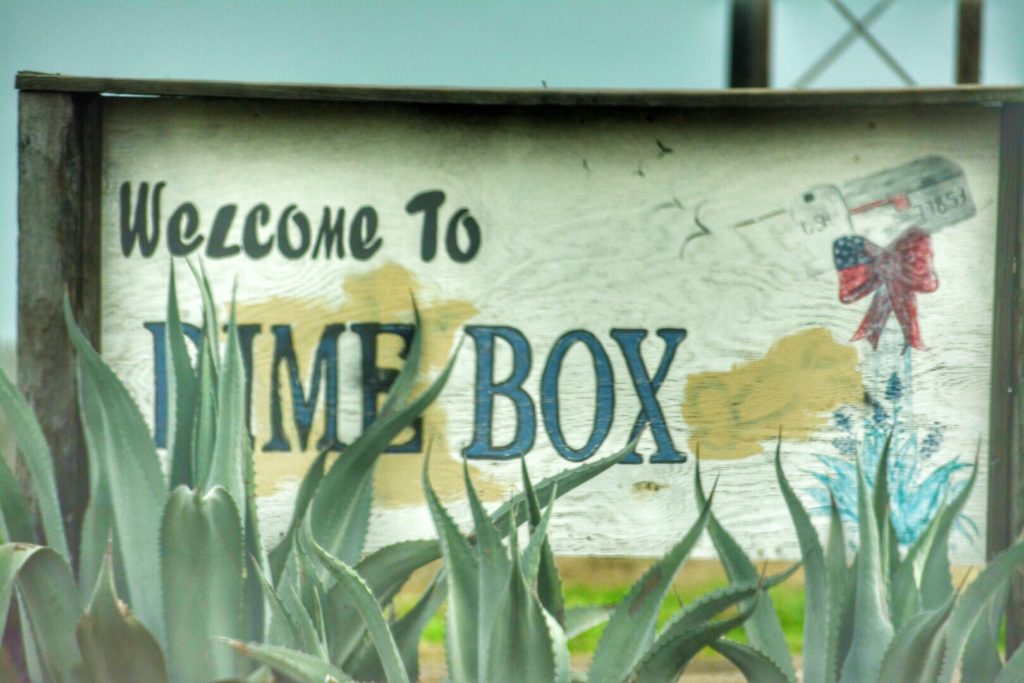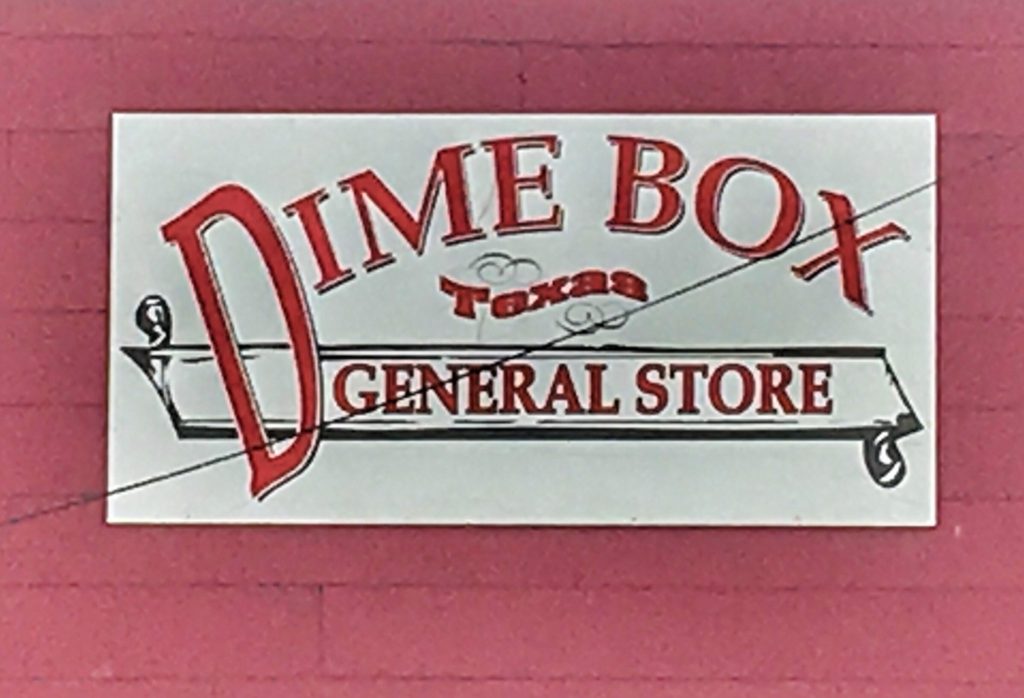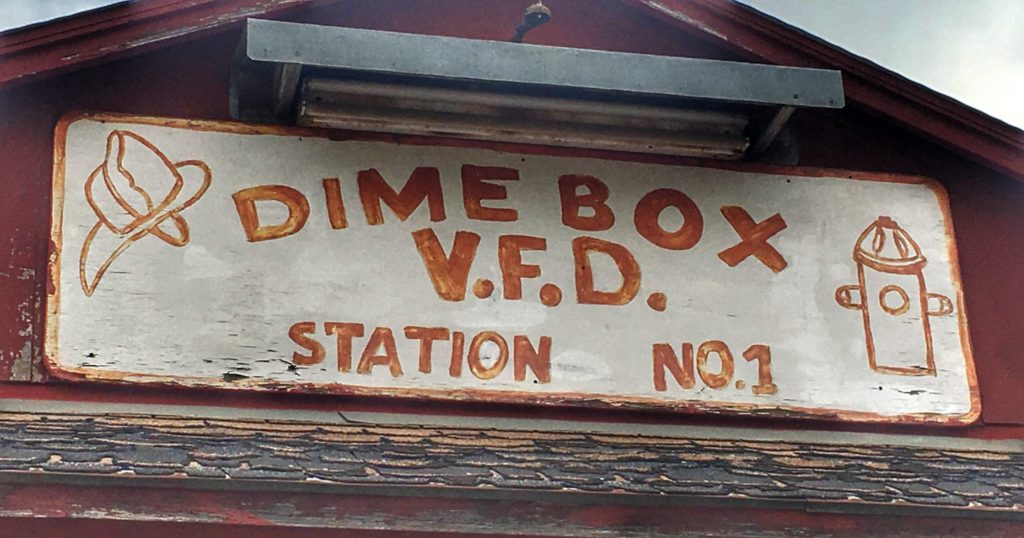 Dime Box is located in Lee County, Texas, northeast of Houston on State Highway 21.  The town name Dime Box seems to have come from a custom in which early settlers would use a large, wooden box to forward and receive mail, or order other items from a carrier on horseback.   this is a small community with only one small school that covers K-12.  The town has a large plastic covered box in the middle of town with a huge dime in it.  A nice drawing card or the quirky site loving traveler.
Doolittle, Missouri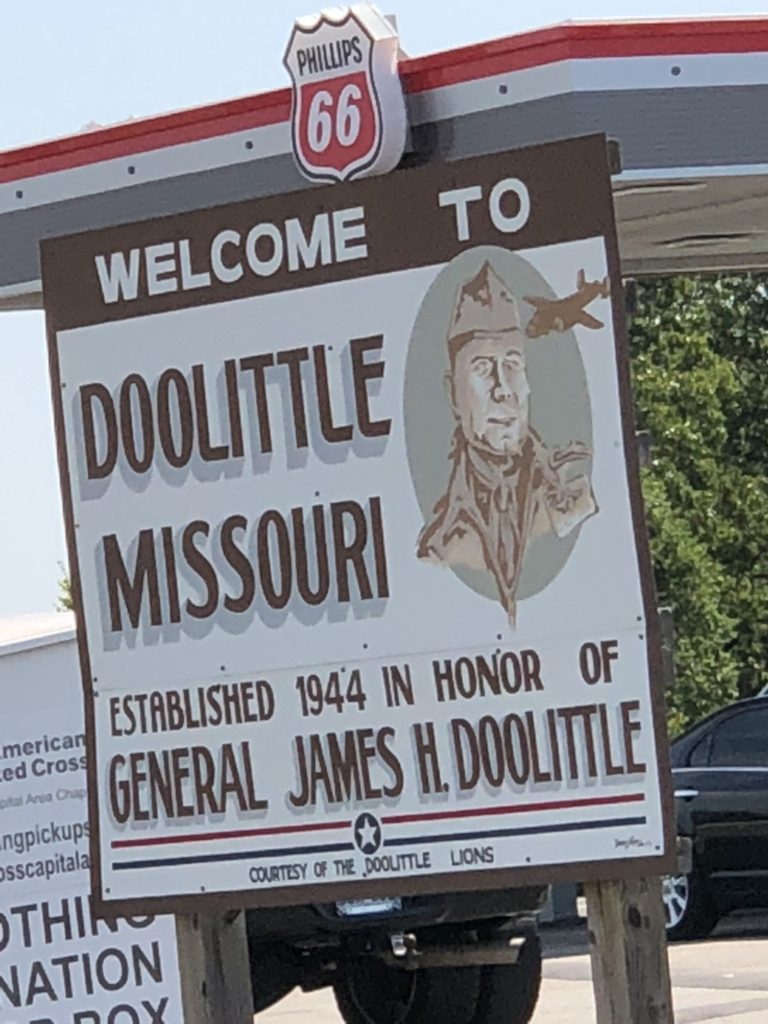 Doolittle, Missouri is just a dot on the map along US Route 66.   With a population of a little over 600, it really is a stopover place for travelers.  They have a nice chicken place at the gas station.  The town is named for Lt. General Jimmy Doolittle of World War II fame who bombed Tokyo in a daring raid, which helped to turn the tide of the war in the Pacific. In 1946, Lt. General Doolittle spoke at the dedication ceremony in which the town was christened in his honor. Doolittle flew his own B-25 into the airport in Vichy, Missouri, fulfilling a promise he had made two years before.
Ding Dong, Texas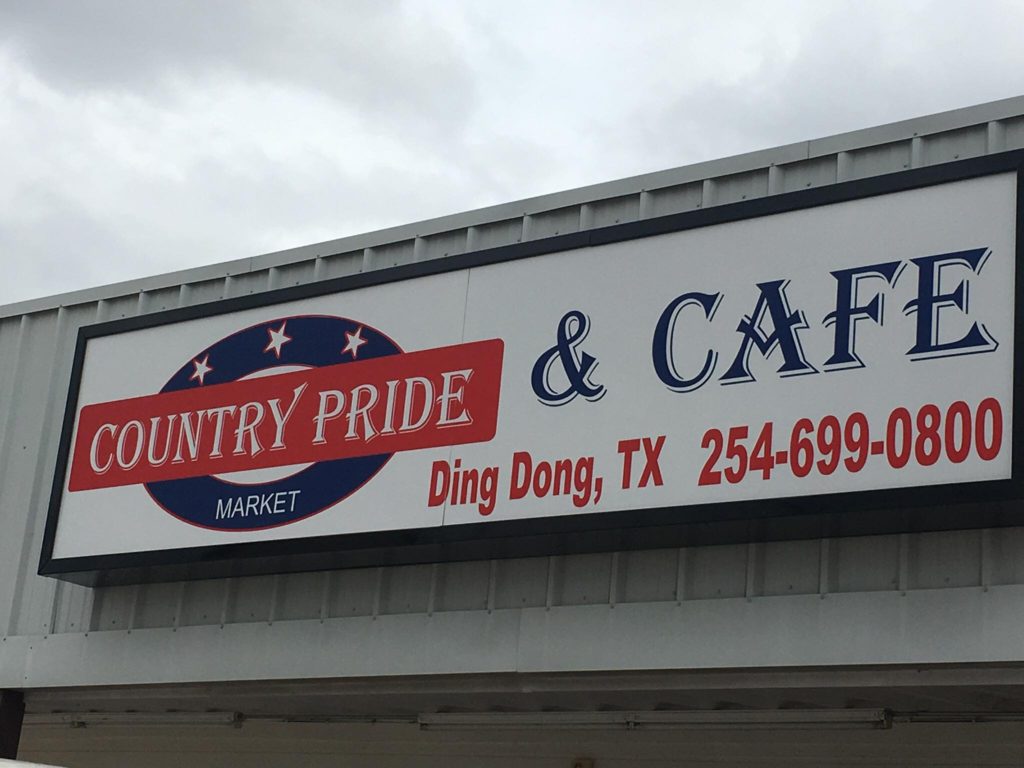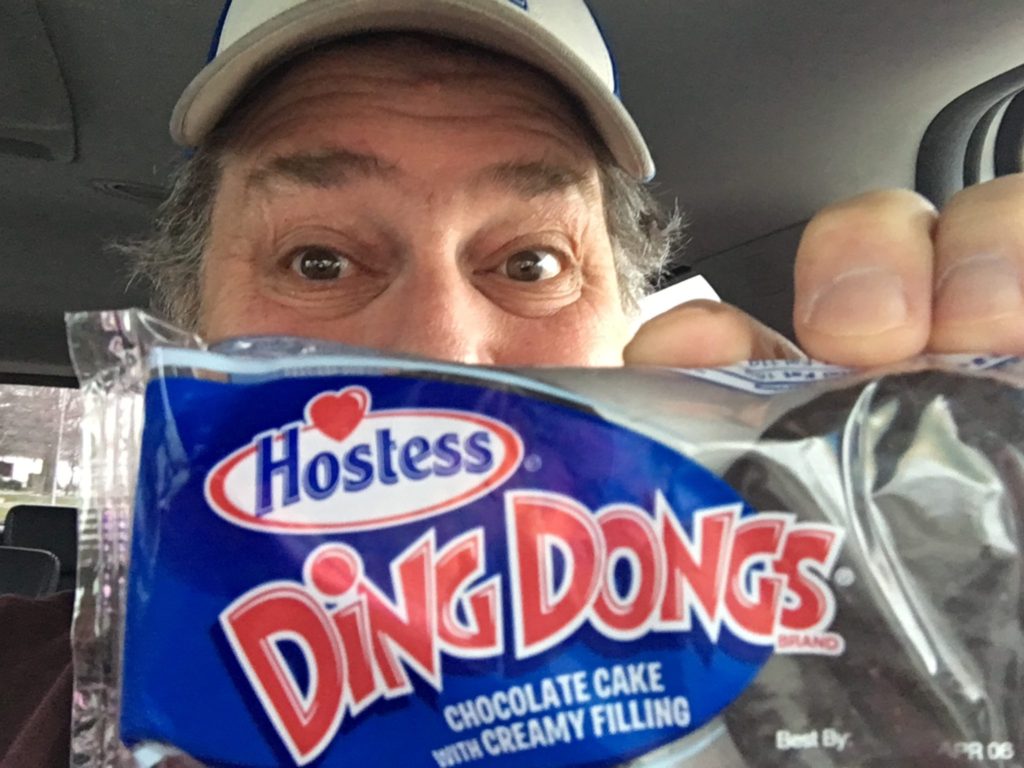 Just south of Killeen, Texas is a little convenience store and cafe, located in a place that is called Ding Dong. It was named after two settlers, Zulis Bell and Bert Bell, who opened a store and hired an artist to make a sign for it. The artist, Cohen Hoover painted two bells (for the two settlers) and then painted the words Ding under one of them and Dong under the other.   Over the years the community of Killeen kind of absorbed the community.  But, there is still the store here.  Sadly, despite carrying some Hostess brand products, there are no Ding Dongs available here.  I finally found some in Fort Worth.  See the picture above.
The Dude Motel, Haltom City, Texas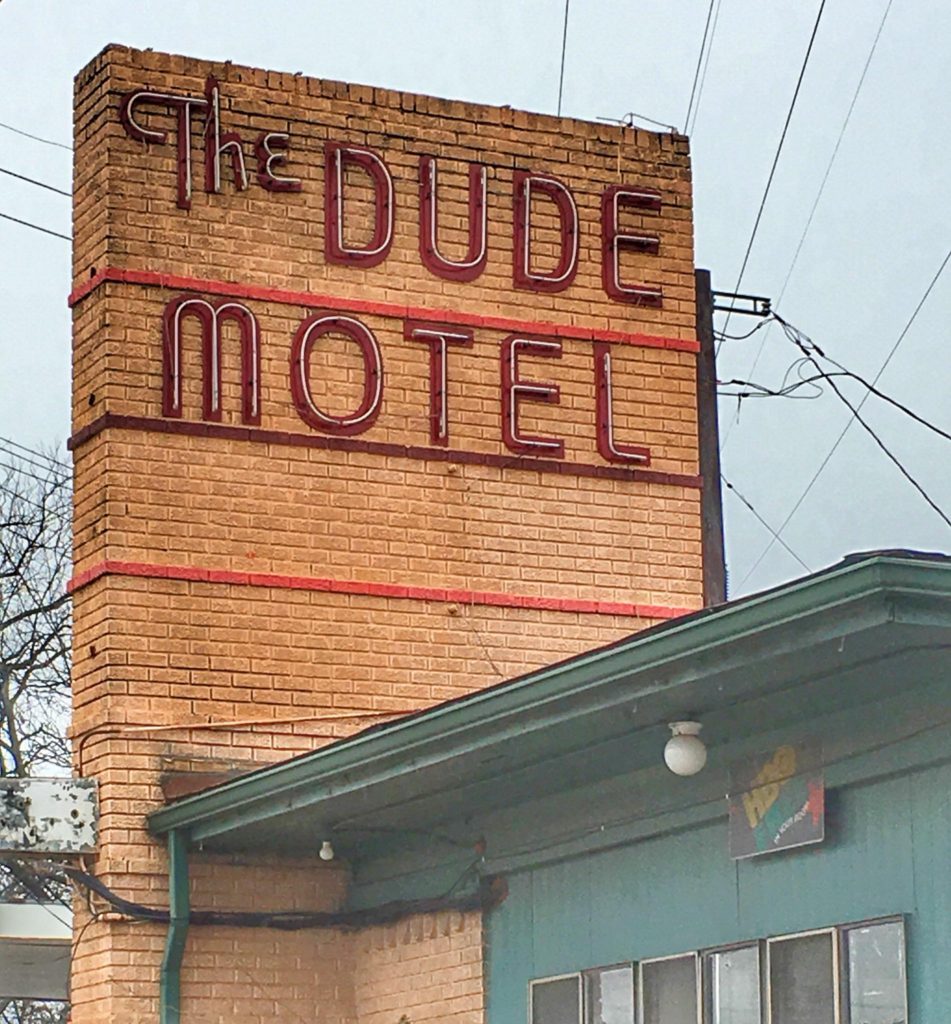 Old retro motels are always a fun prize.  A motel in Texas called The Dude almost always requires a photo.  Not sure how nice it is, but at least I have the old neon sign to add to the collection.  Let's head off to the roundup dude.  By the way, Haltom City is a great place for the quirky road side adventurer.
Double Cola Signs in Tennessee and Kentucky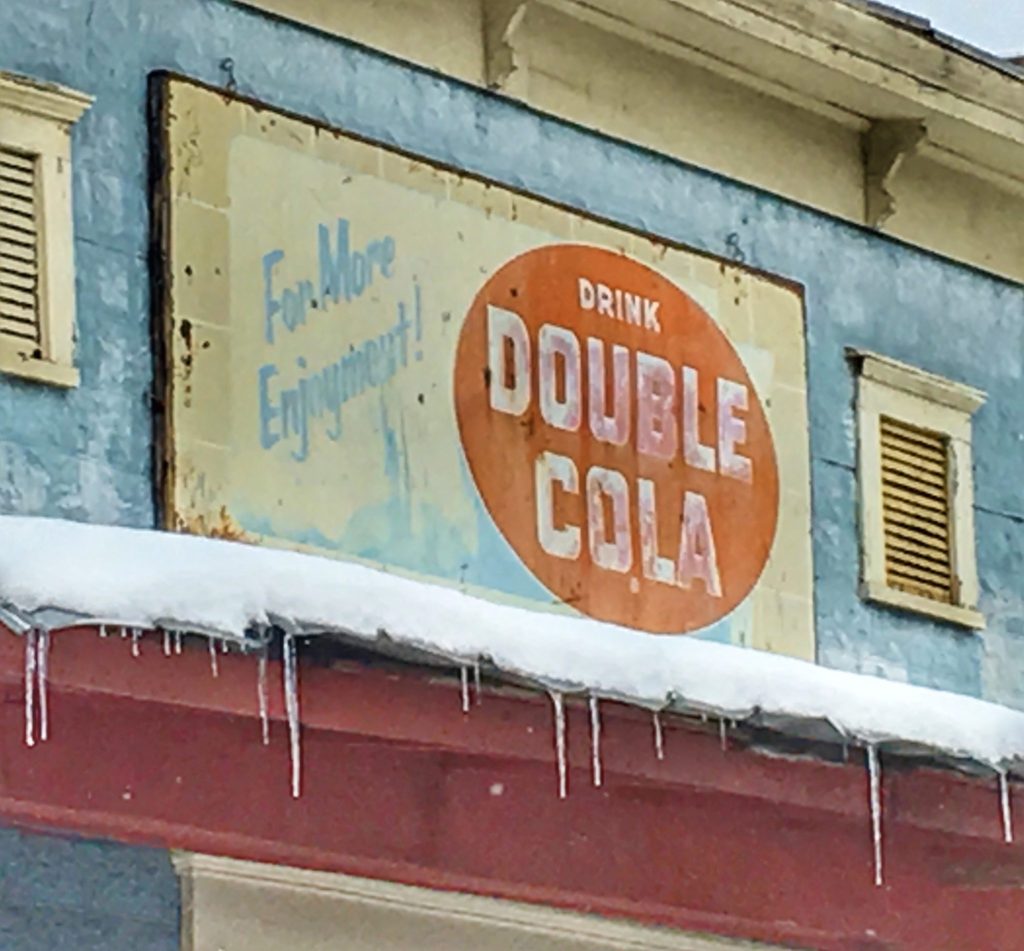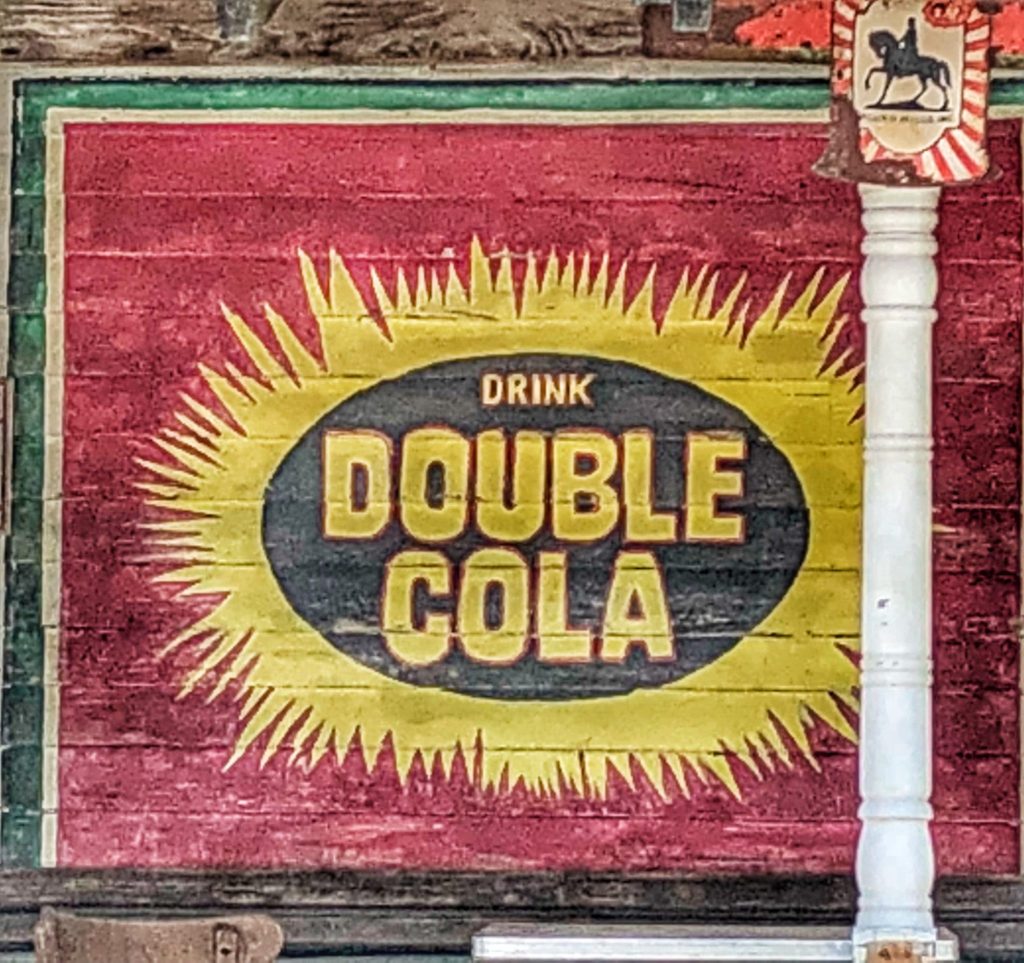 Many regions of the country have their own local sodas.  Such is the case with Double Cola, which is manufactured in Chattanooga, Tennessee.  They have a history that goes back to 1933.  It is now available nationwide in Cracker Barrel retail stores, where many other regional soft drinks are available.
Direct, Texas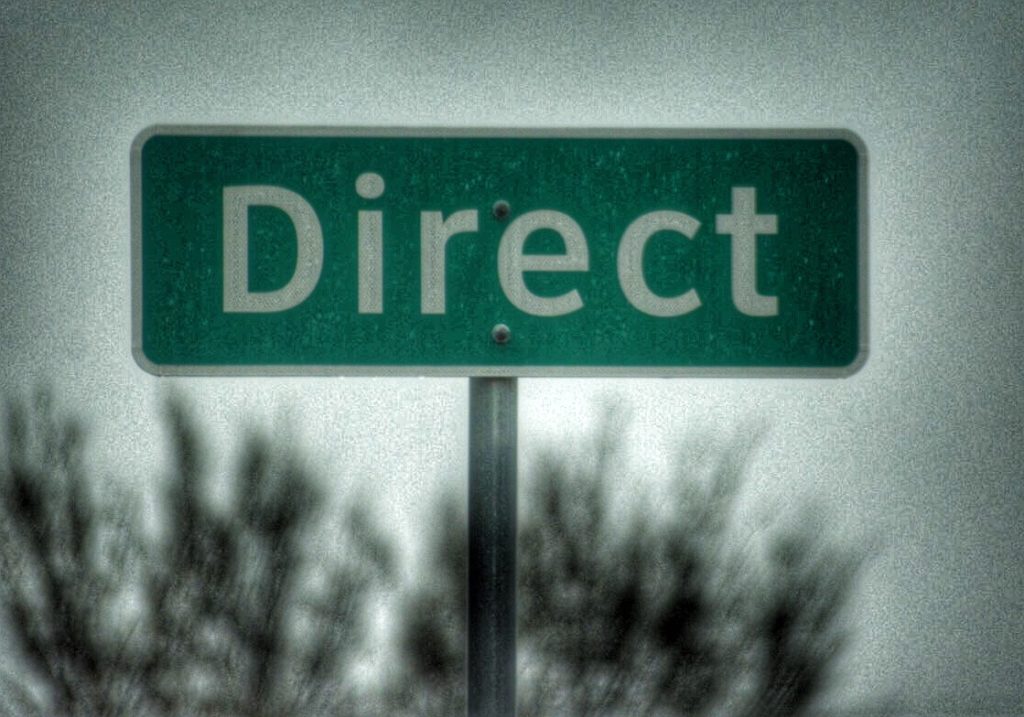 What can I say about a dot on a road map called Direct?   This small community is on Texas Farm Road 79 about 25 miles northwest of Paris, Texas.  According to local tradition, the town was named either for Indians who crossed the river "direct" to obtain whiskey or to a revivalist who believed the people were going "direct" to hell. (I guess they didn't know about Hell, Michigan?)  According to the Texas Almanac, there was a post office there from 1887 until after 1954. By 1914 there was a population of over 200.  In 2000, the population was still at seventy.  But, I think it was much less when I went through in 2018.
Looking for a unique and fun gift for yourself or  your traveler friends? How about a book about offbeat and quirky places to take on your road trips? You can see both of my books at http://amzn.to/2ks6fQZ. Working on Book 3, coming in late Spring 2019!!