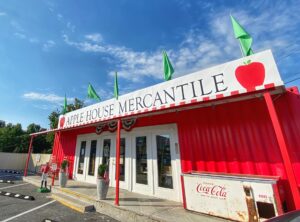 On August 18, 2021 I had the opportunity to get an in-depth visit to Muhlenberg County, Kentucky courtesy of the Misty Deason and also the some of the tour departments in the county.  I originally met Misty along the Sheltowee Trace in 2020.  She saw some of my photos from the trail and began following me on Facebook.  As she had recently opened a new tourist/gift-centric business called Apple House Mercantile in Central City ( 110 W. Everly Brothers Blvd.), she wanted to add my travel books to her inventory.  This then blossomed in an invite to visit the county to see the newly dedicated Big Twigs at Lake Malone State Park, as well as a number of other places around the county.  This is the first in a series of posts about some of the places I was fortunate and honored to visit in Muhlenberg County.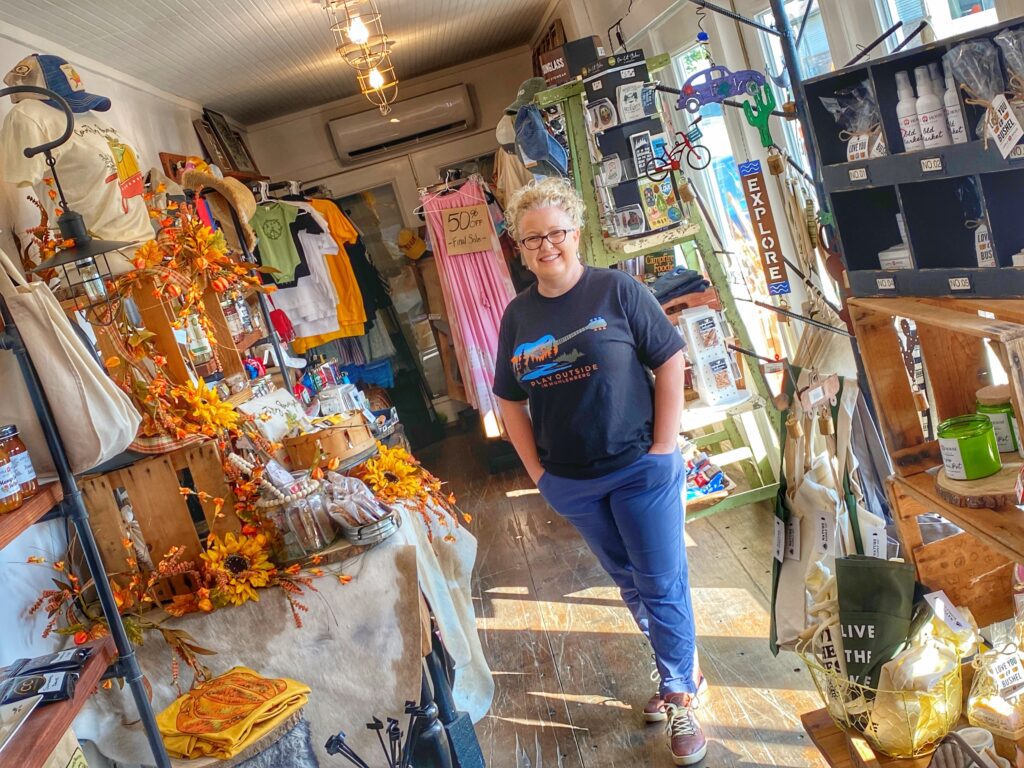 Misty opened up the Mercantile in a refurbished shipping container she refers to as "The Box."  Though not large in space, it is large in amazing and fun merchandise.  One can find unique jams/jellies/fruit butters, homemade soaps, travel and hiking goodies, clothing, old-timey snacks and goodies and more.  It is a great place for unique gifts and many of them, including my books, can be ordered online at her Apple House Mercantile website.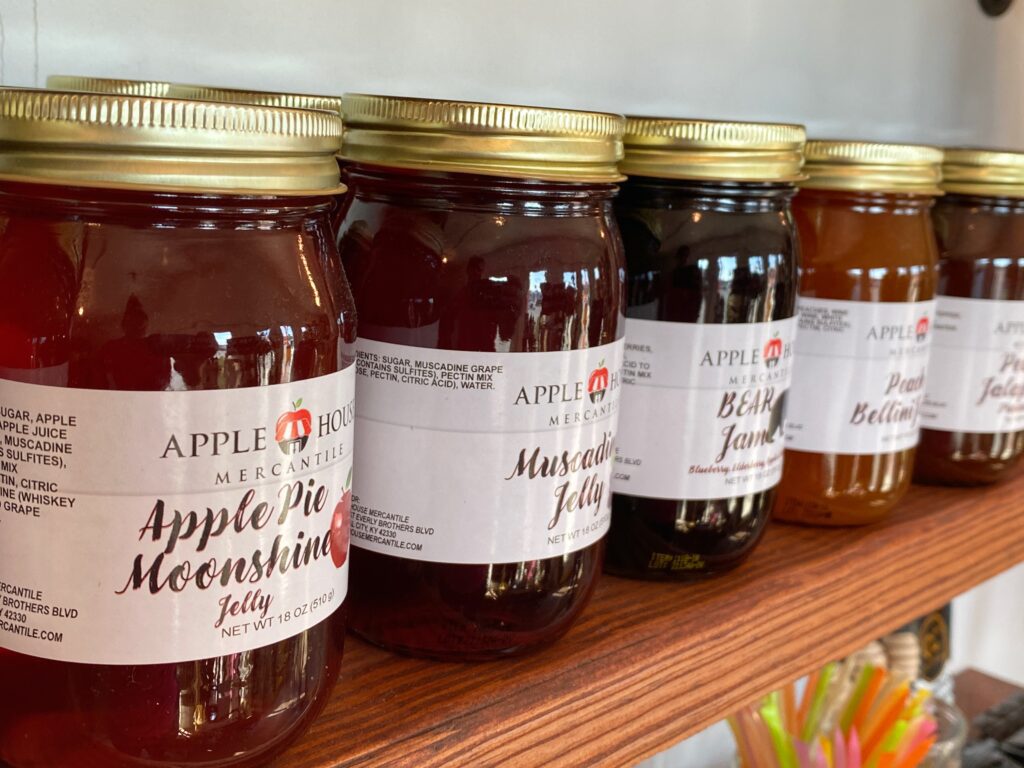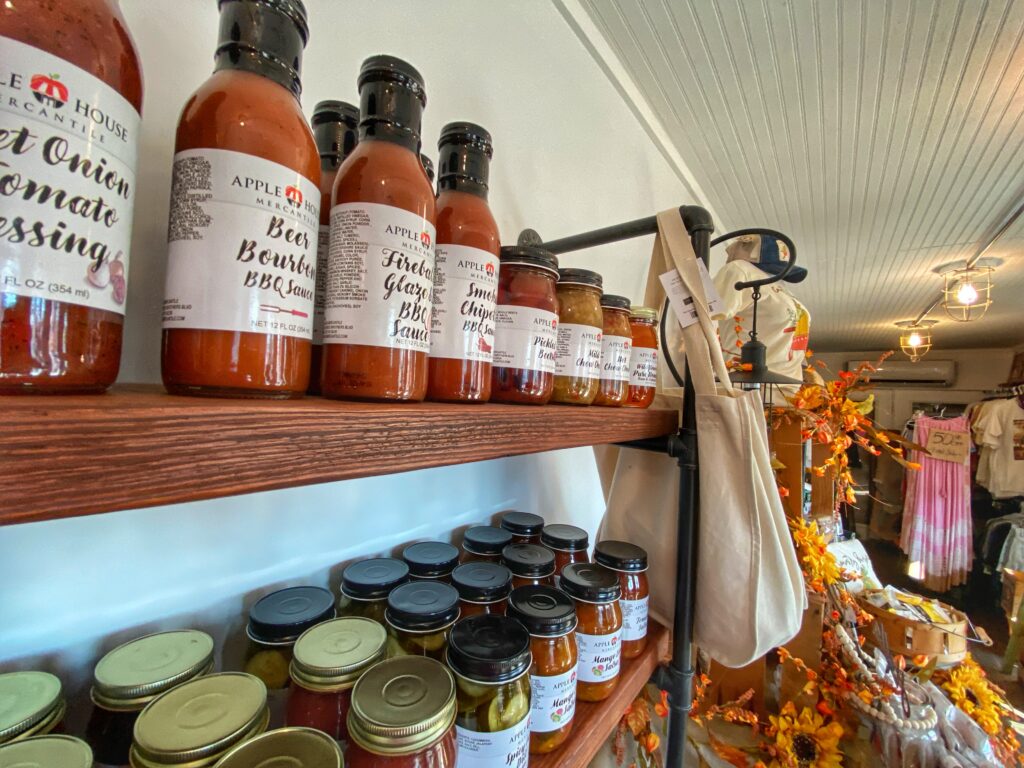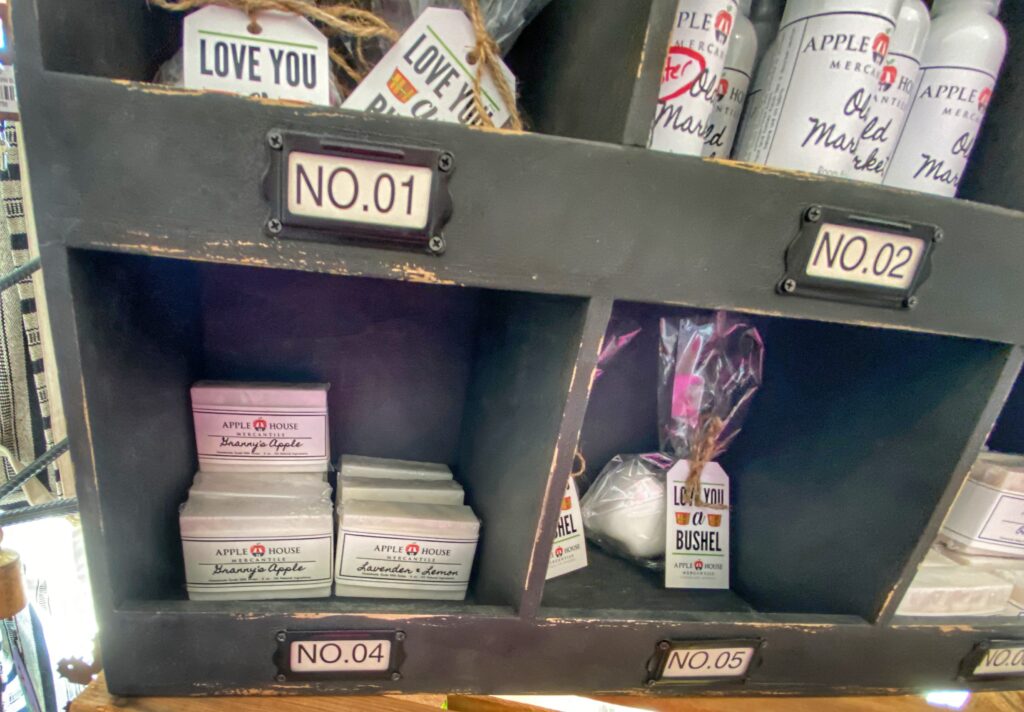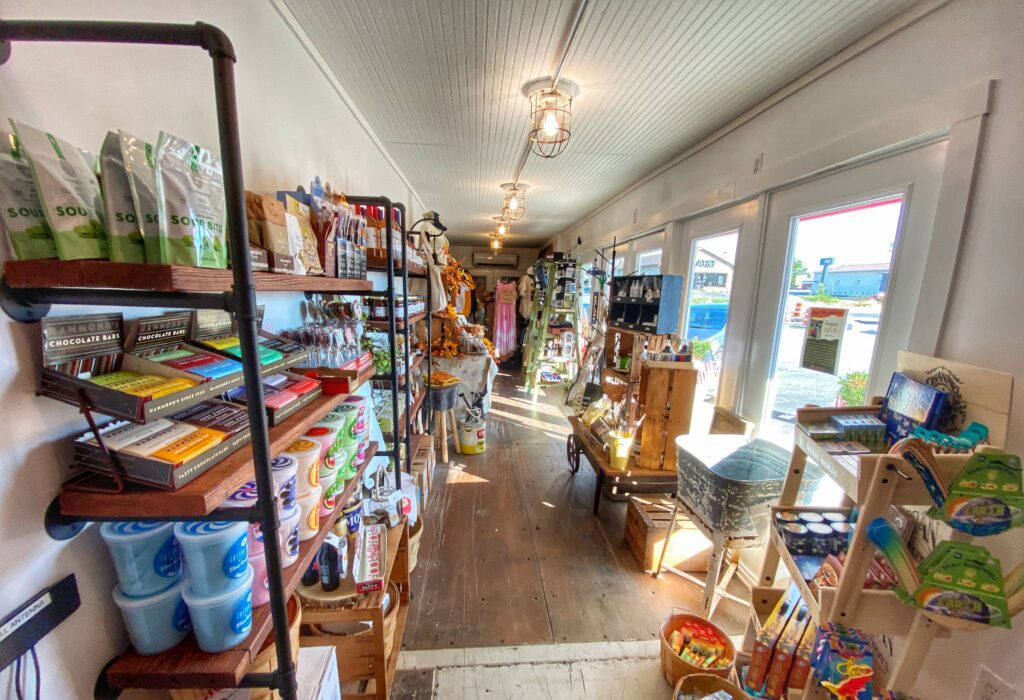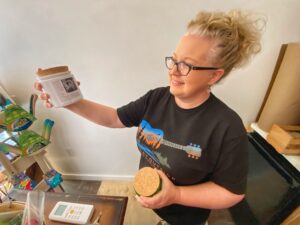 Misty's shop is located on the same property that her grandparents Clifford and Marie Deason opened up their Apple House Market in the 1950s. They brought fresh produce, flowers, unique trinkets, gifts and Kentucky souvenirs to locals and travelers alike in Central City. Many years later Misty continued the legacy bringing visitors a selection of modern day goods that inspire one to live their best life while traveling season to season in this journey we call our life legacy.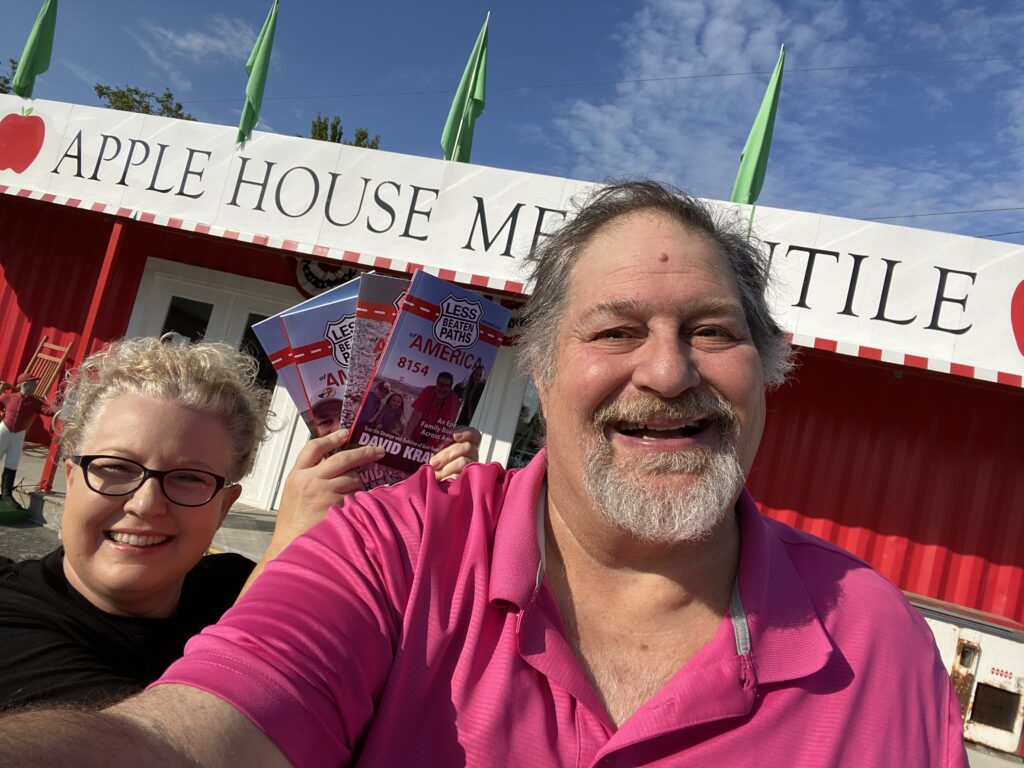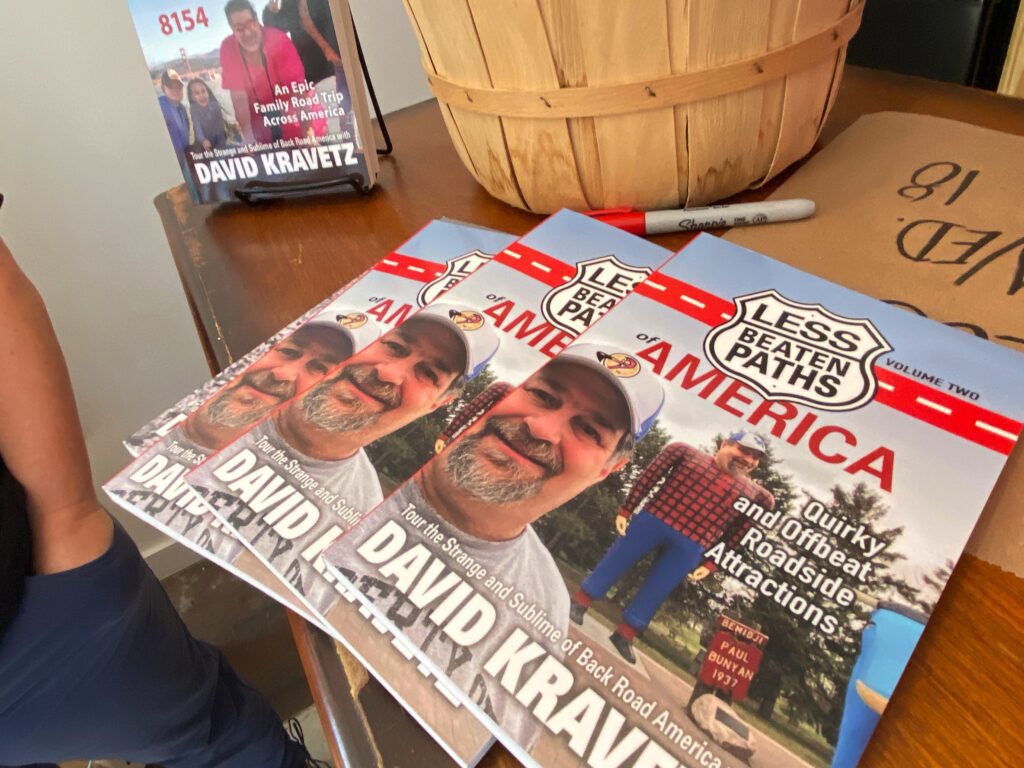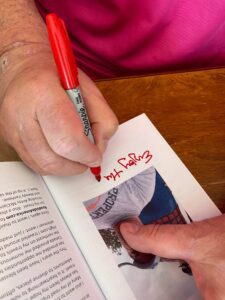 One of the goals was to get together and have me sign the books in her shop.  So, after the two and a half hour drive from Lexington, I got right to it, signing the remaining books…she had already sold out of one of them.  Once all were signed, we were on the road to visit a number of places in the county, all of which will be covered in separate posts over the next few days.
When I sign my books I really want to keep with my themes.  I use the phrase "Enjoy the Read, Enjoy the Ride."  That is really what I hope readers are able to do.  Ultimately, through my books they can take a virtual trip with me and see the places, scenery, wildlife and other quirky and fun things I see while on the road.
For me, the journey really is the destination and I try to express that mindset in my writing.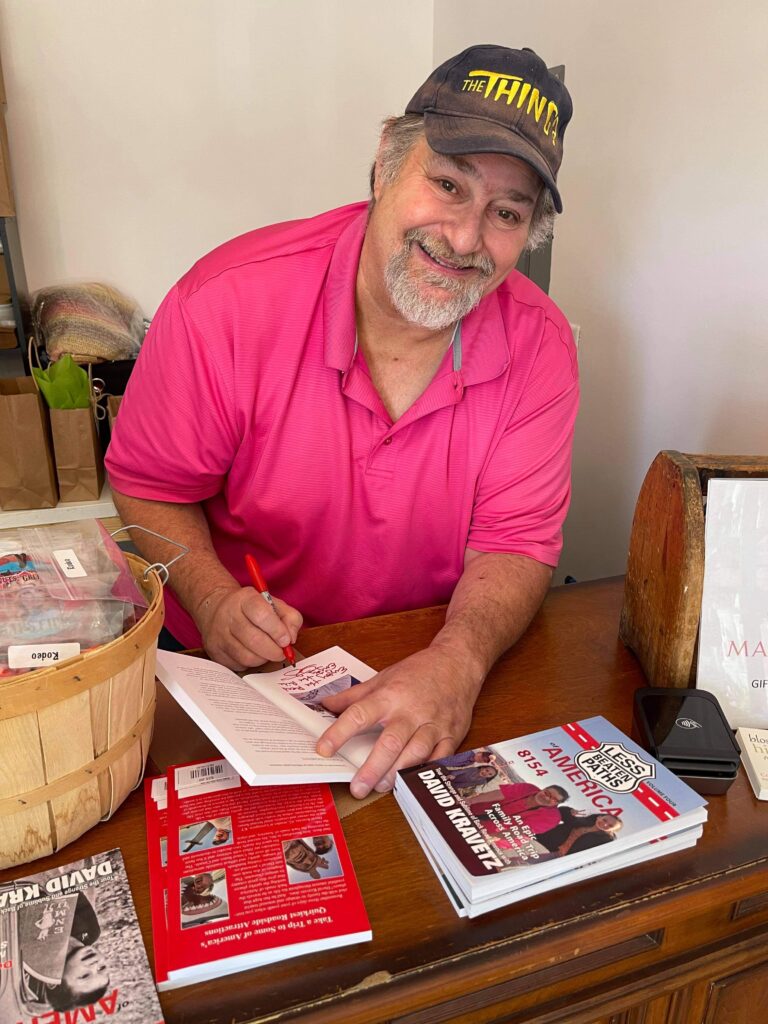 Misty was a fun host for the entire day as will be shown in my posts over the next few days.  We had many fun conversations, told numerous stories and had a jovial time.  I sincerely appreciate all of her time and planning.  It really will be a memorable one day "staycation" trip for me.
Do you have a voracious appetite to vacation and venture out across the country?  Check out more in my books.
Like what you see here?  You can find my Less Beaten Paths books on Amazon.com!  Currently there are four in print (and in Kindle version too!!)  You can see my books on my author page at https://www.amazon.com/~/e/B0784XVGSW
MY NEW BOOK "8154" is NOW AVAILABLE ON AMAZON (and also on the Apple House Mercantile Website)