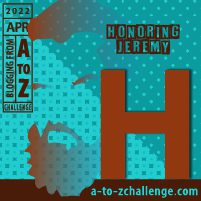 Happiness is another A to Z post.  Today I post about places that begin with the letter H. As with all of my posts, I have been to all of these places and all of the photography is mine as well.  I never write about places I haven't personally visited. And why not start with something Happy?
I'll take you to Hell and back on this post, but you will leave with some Hope and Happiness, among other things.
ENJOY THE READ!  ENJOY THE RIDE!
HAPPY, TEXAS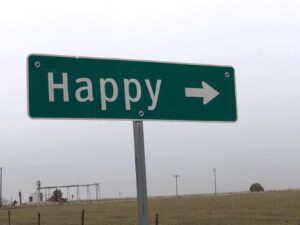 There are only three towns named Happy in the United States, and I have been to two of them, which are both featured here.  The third is in Arkansas (near Searcy).  One day I may get there.  First off, we'll visit the famed town of Happy, Texas.  Located in the southern part of the  Texas panhandle, the town of about 700 is a quaint little town with lots of happy!  Their town motto is "The Town Without a Frown."
I visited Happy on Valentine's Day 2020 and it was a fun trip, despite the rather dreary weather.  Lots of Happy places in this small town.  Even a Happy Cemetery (is there really such a thing?)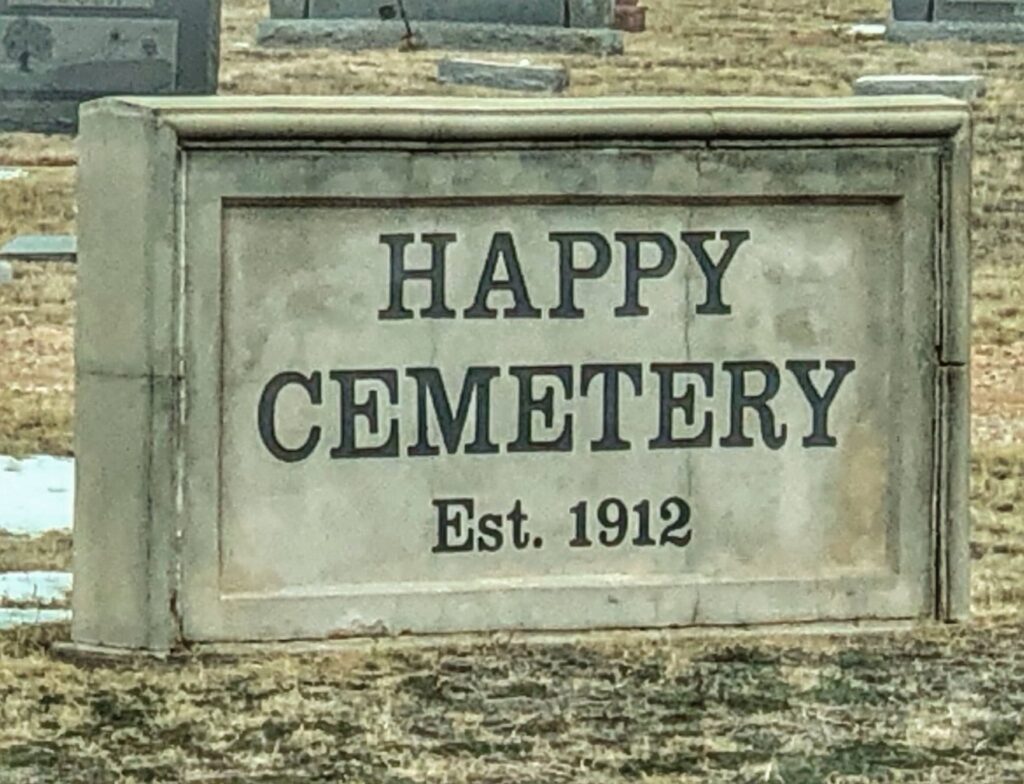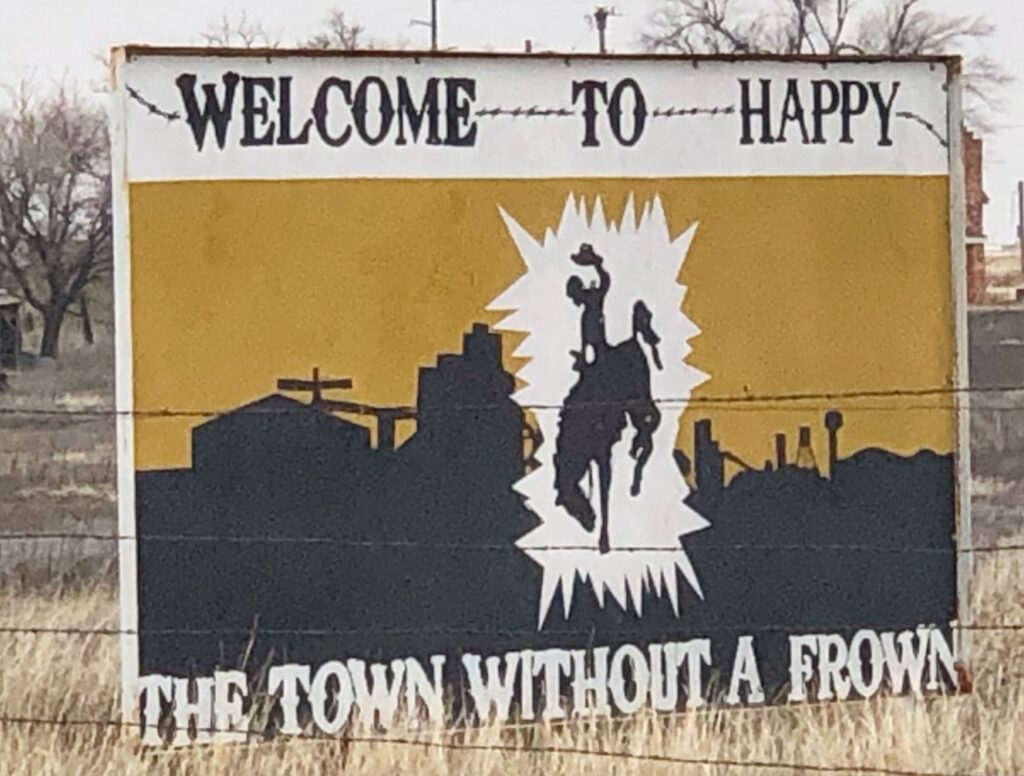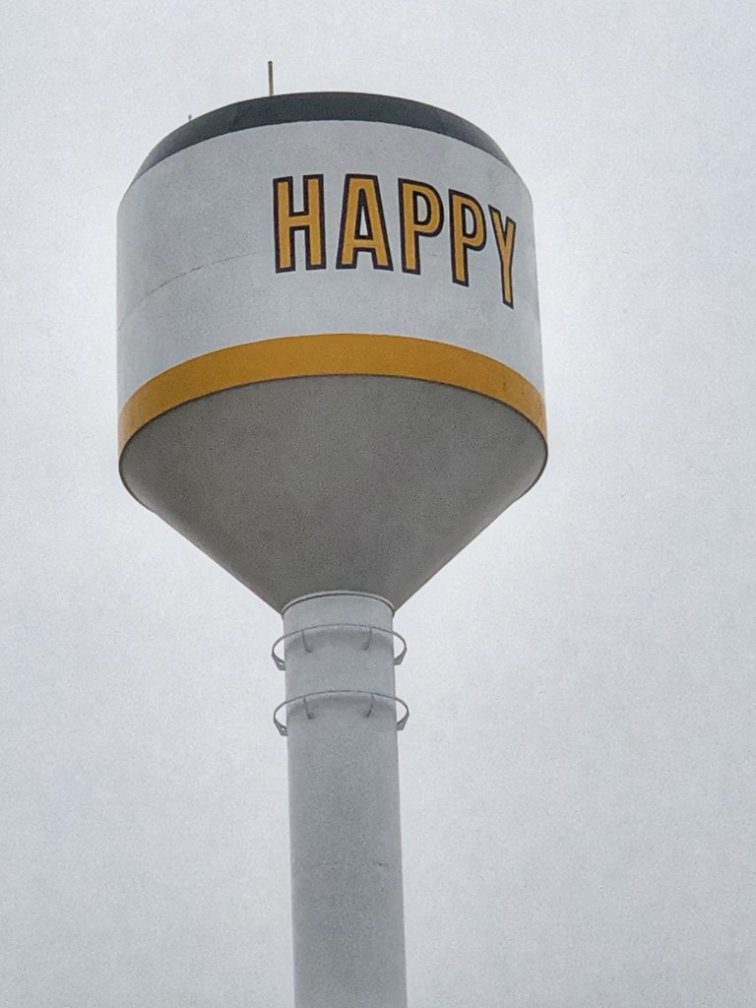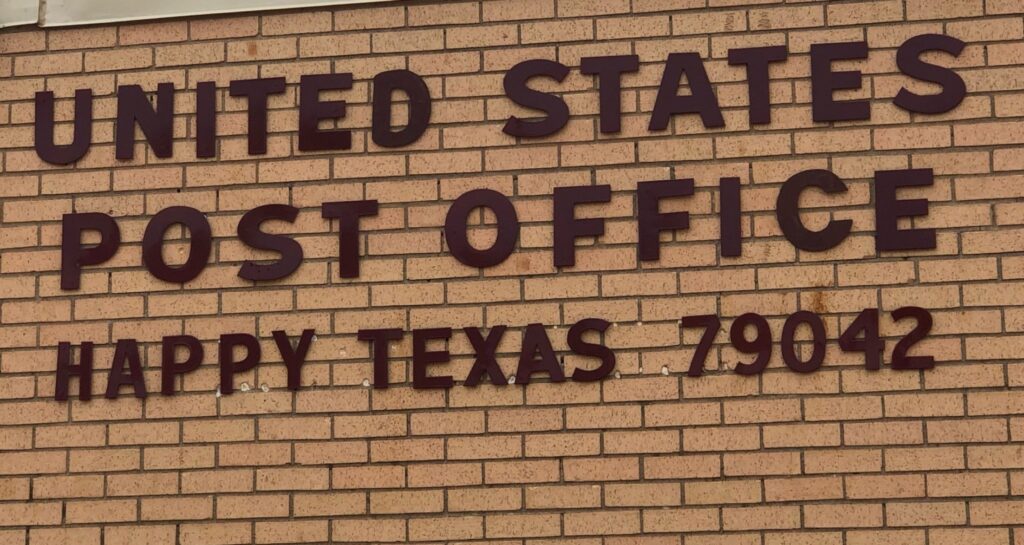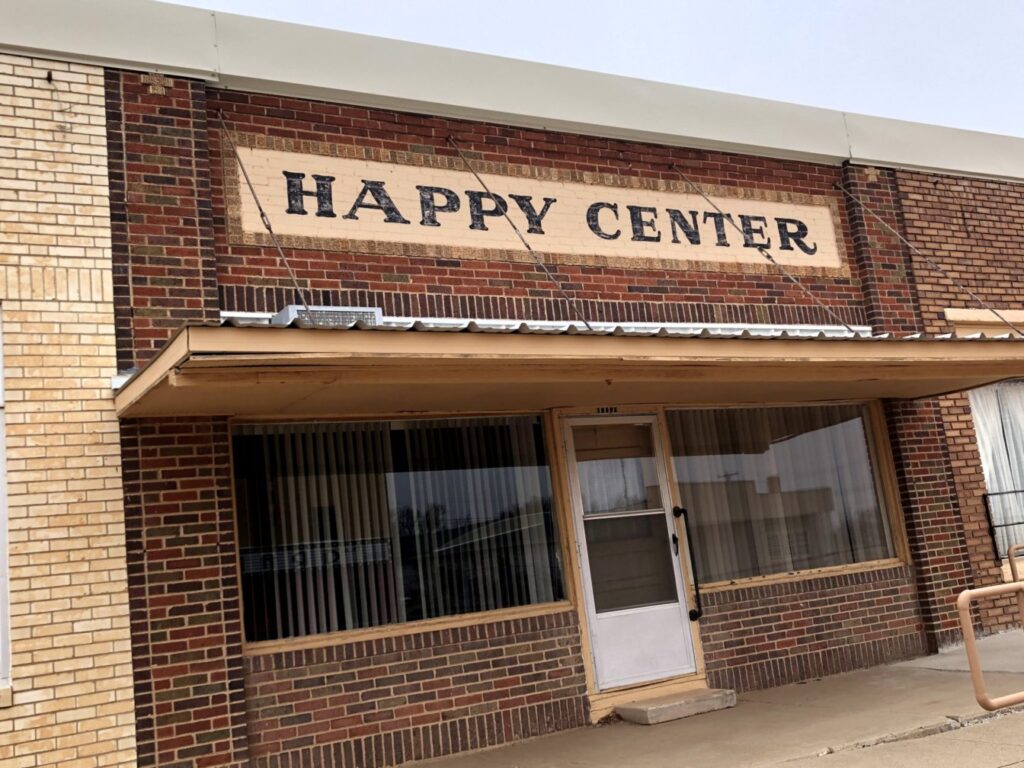 HAPPY, KENTUCKY
Honestly, there is not as much Happy in Happy, Kentucky (that I could see), but it is still Happy!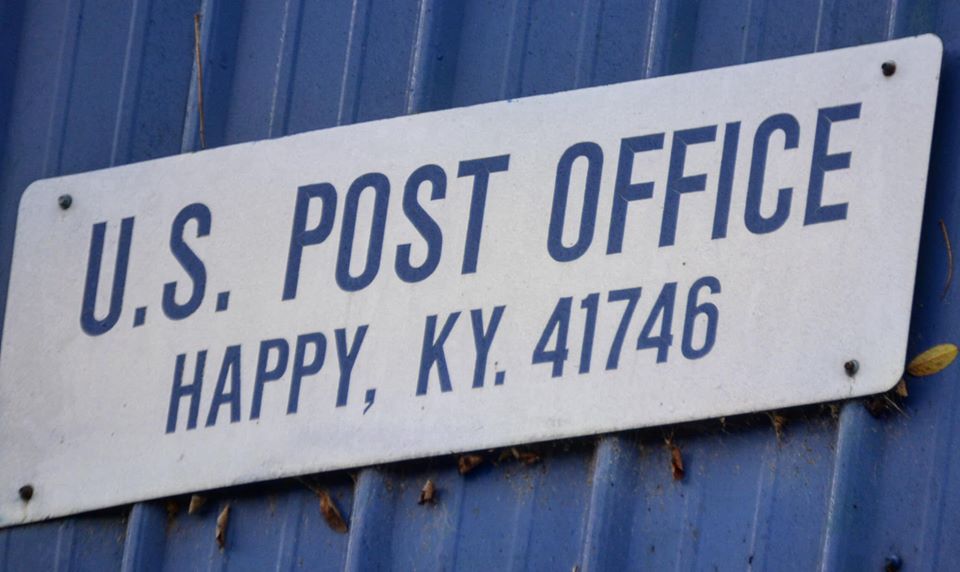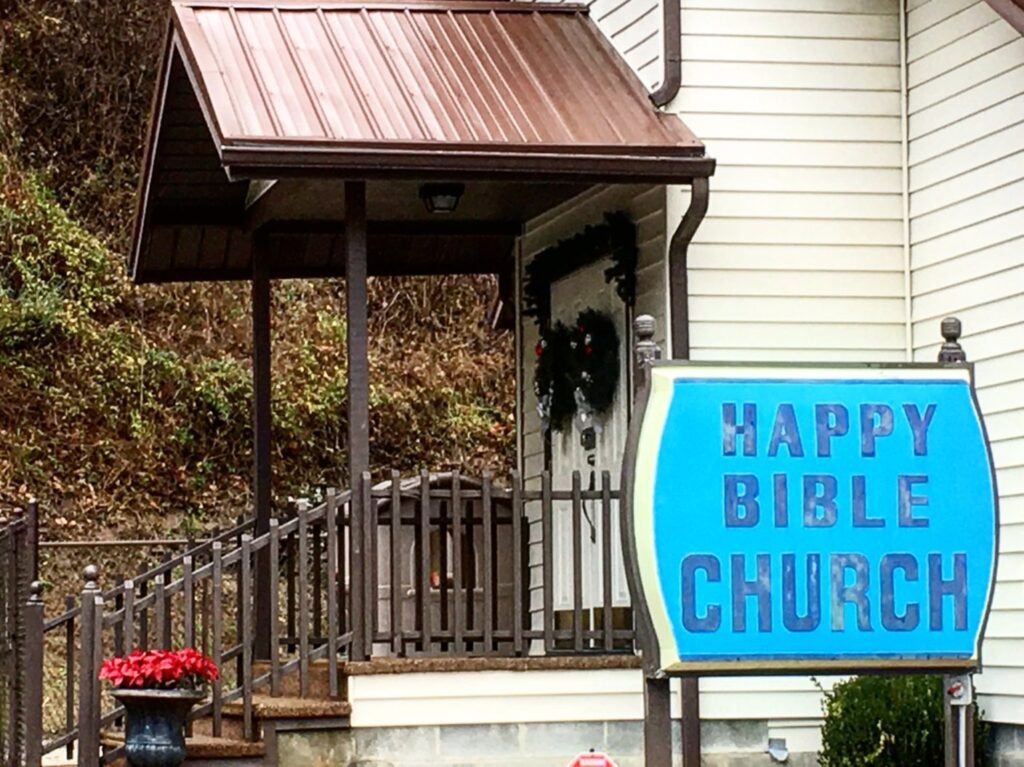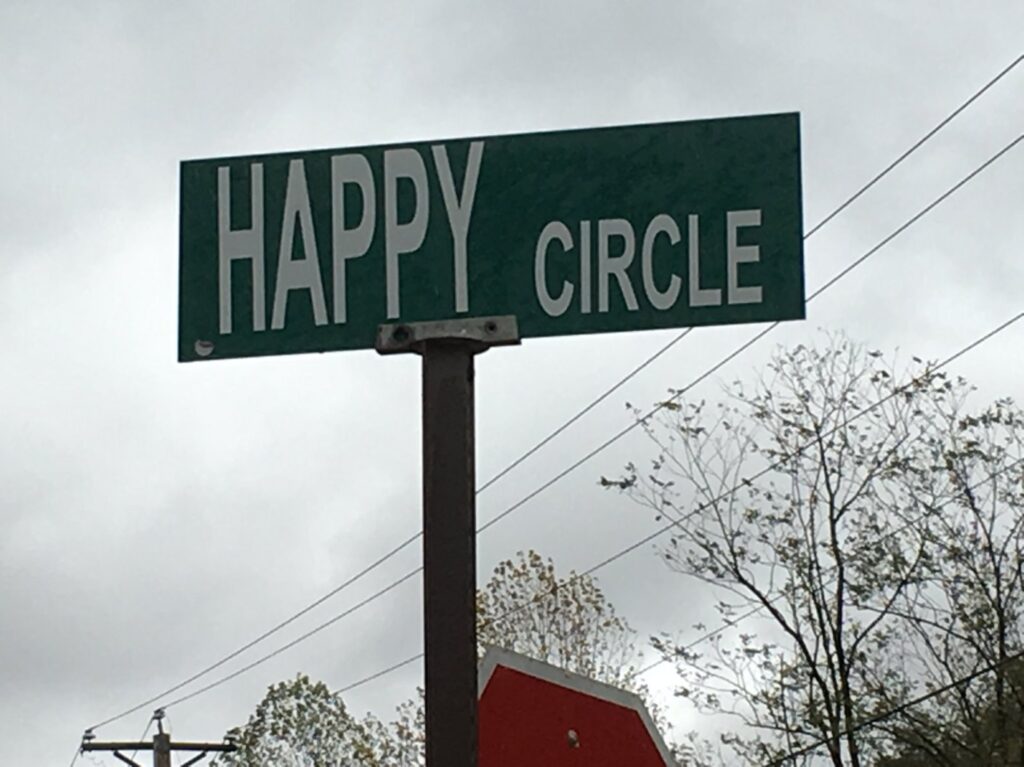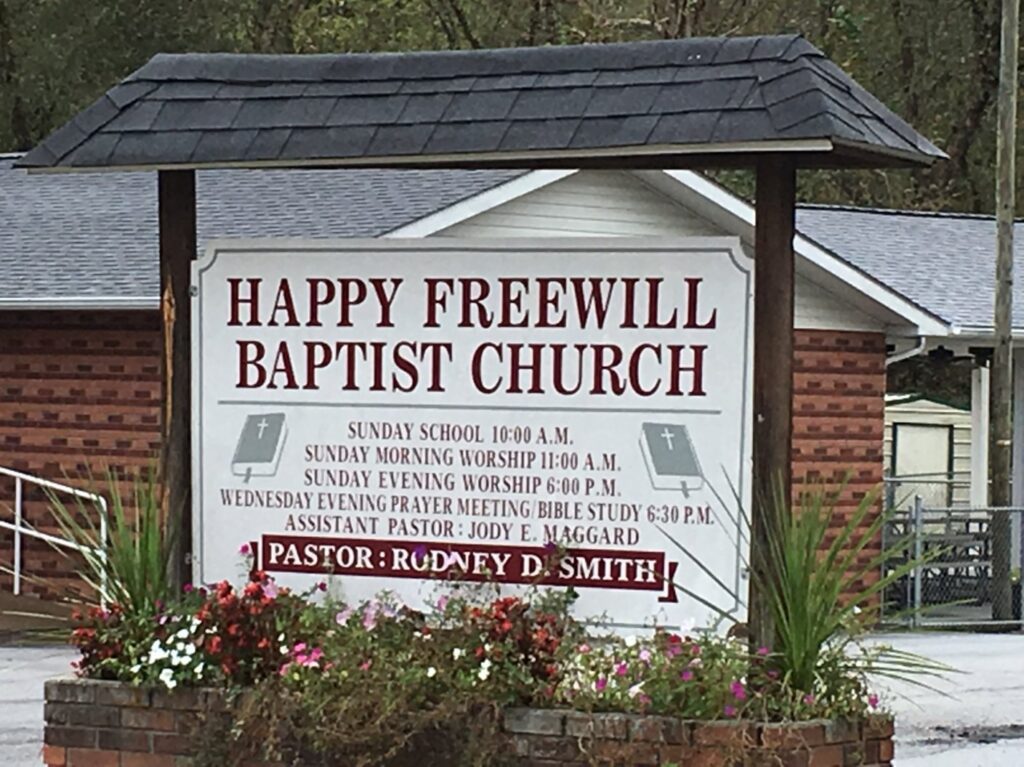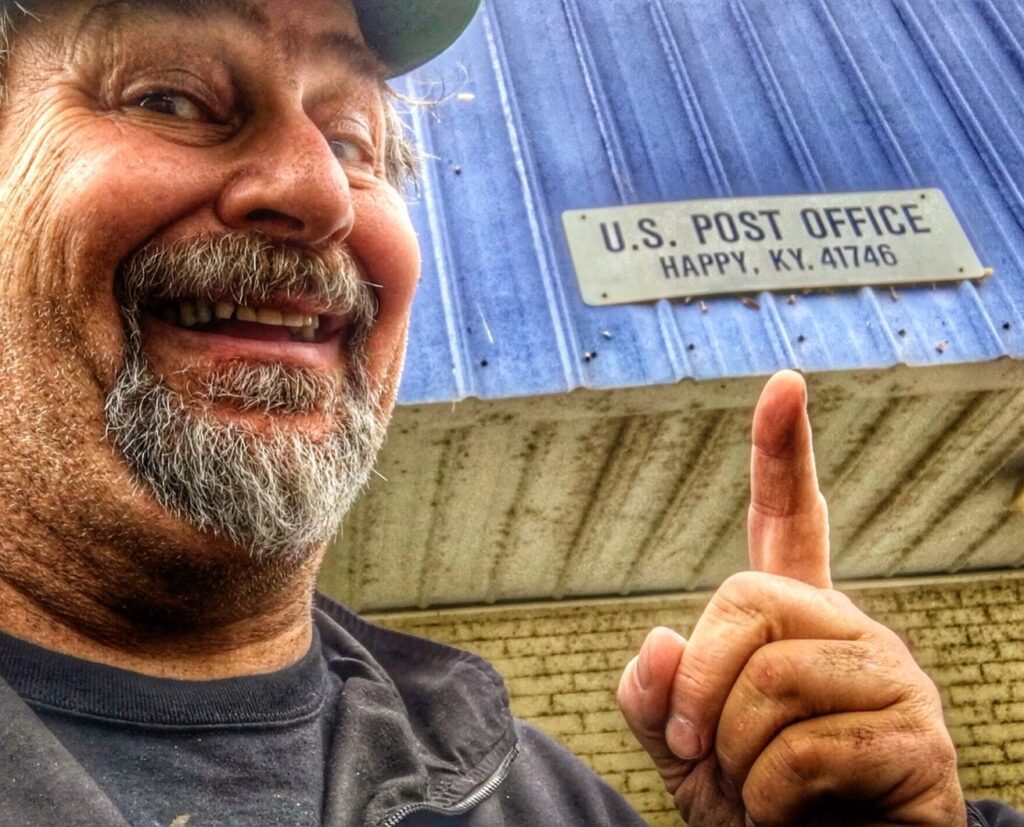 HELL, MICHIGAN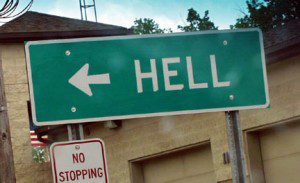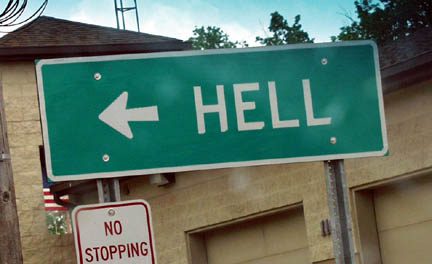 So, let's take a great adventure from Happy to Hell.  (Their website is GoToHellMi.com) There are numerous theories on the name, but whatever they were, the name effectively stuck and became official on October 13, 1841.  This is one Hell you can go to and return home to tell about it.  And really, Hell is not a bad place in the summer (except for the mosquitoes), but it really can get cold in the winter time!
Hell has a sub-station Post Office and they will burn edges of your mail and provide a postage mark from Hell.  There is an ice cream shop (The Creamatory at Screams), a diner (Hell Hole Diner) and a Saloon (Smitty's Hell Saloon).  You can also get souvenirs from Hell if you wish.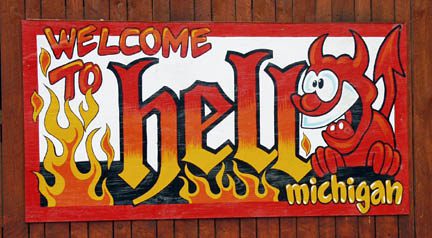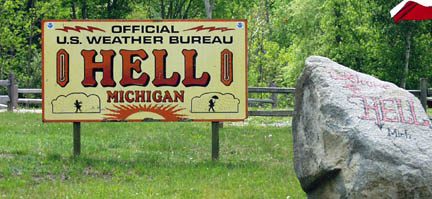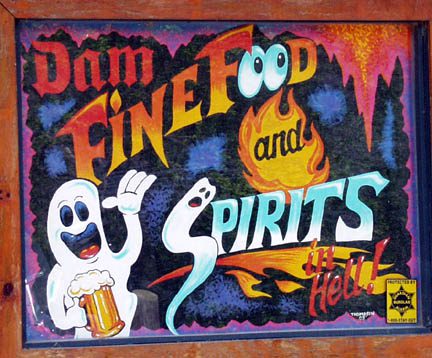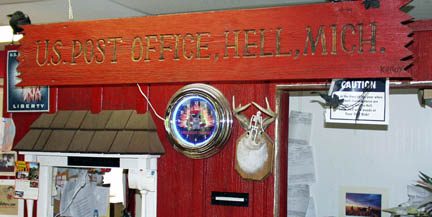 HALTOM CITY, TEXAS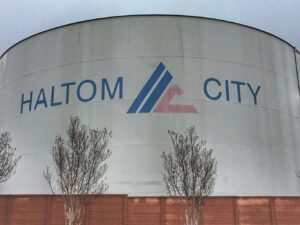 Now that you have been to Hell, let's return back to Texas to a nice little suburb of Dallas called Haltom City.  There is some Friendly as well as a very unique museum, which is definitely worth a visit!
One of the main roads in Haltom City is Friendly Lane.  That's always delightful.  Then there is the DFW Elite Toy Museum, with a massive collection of rare toys, mainly cars of all types.  Some are extremely rare!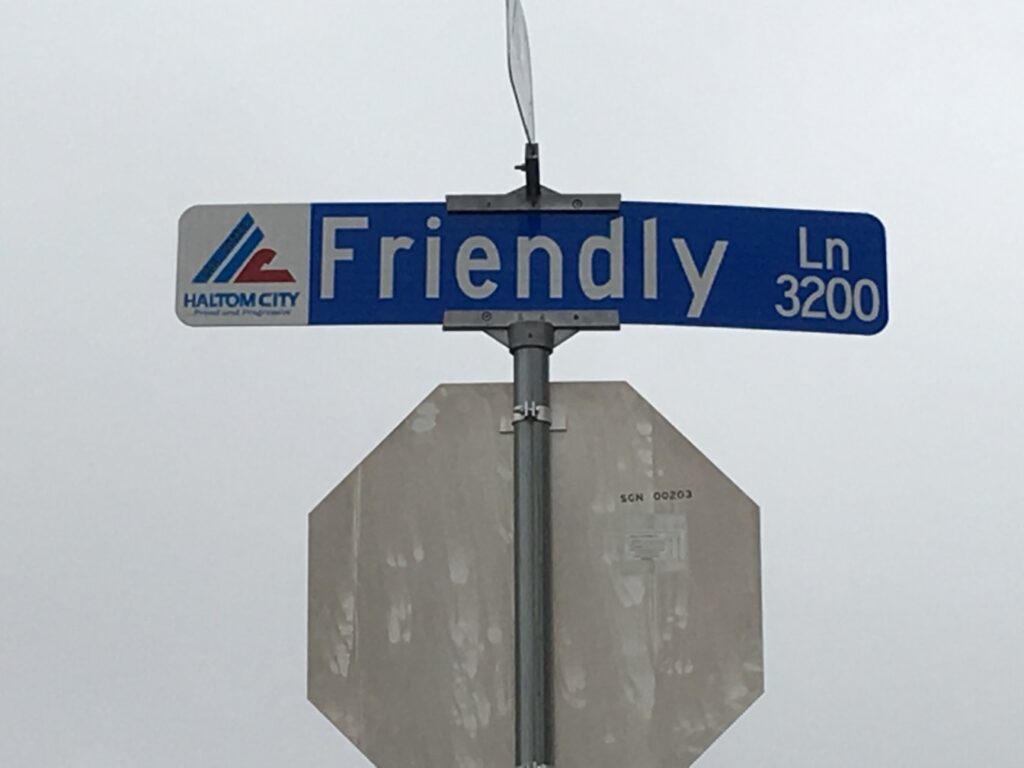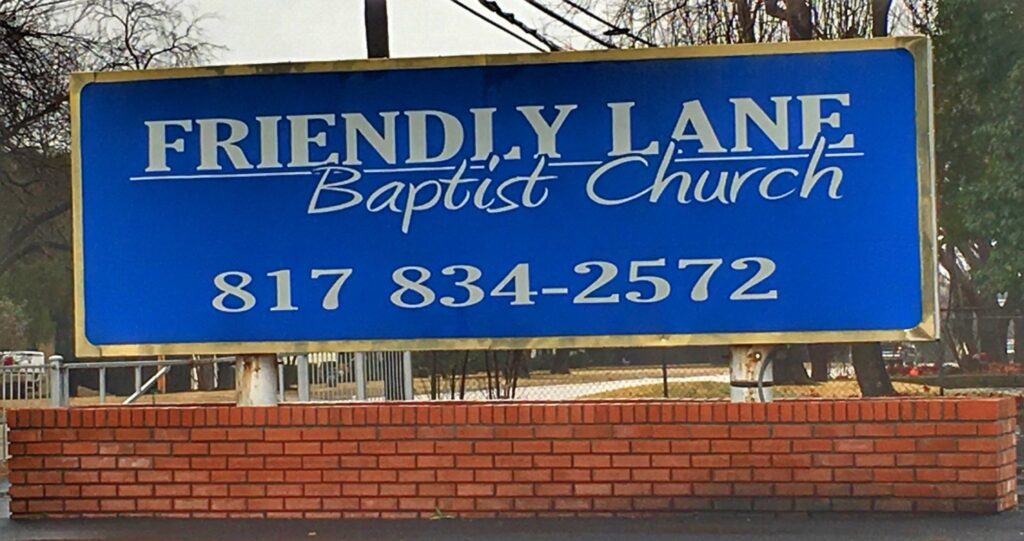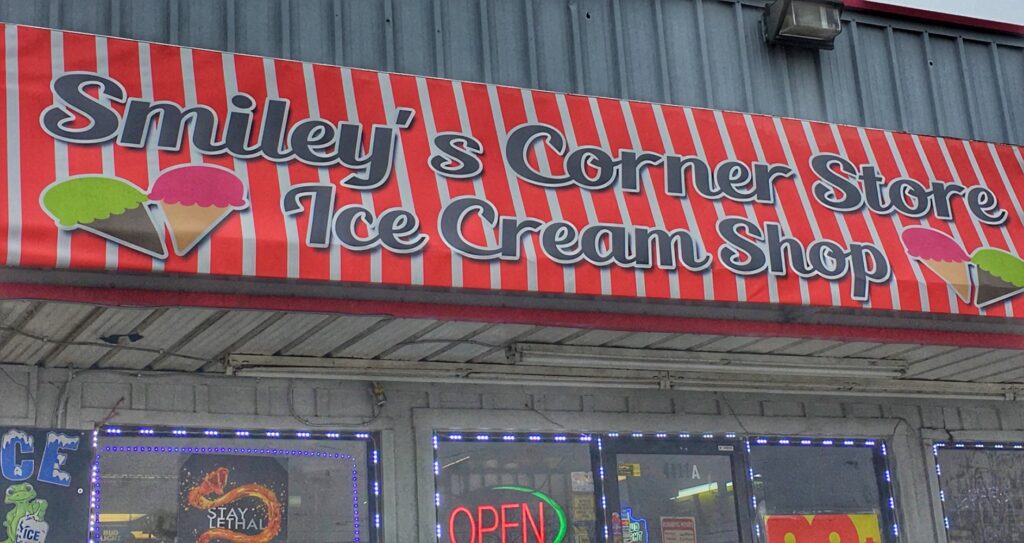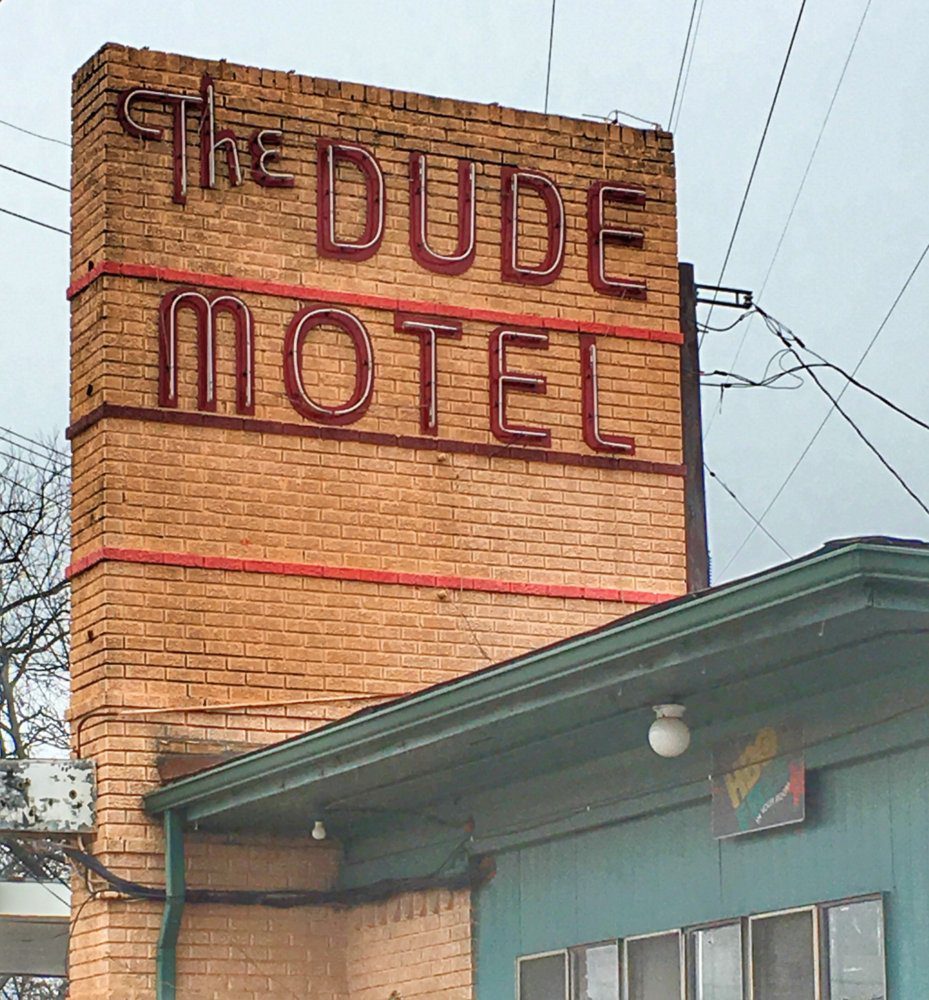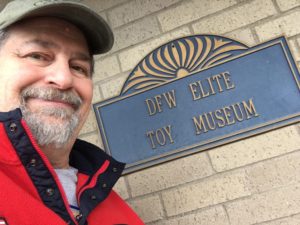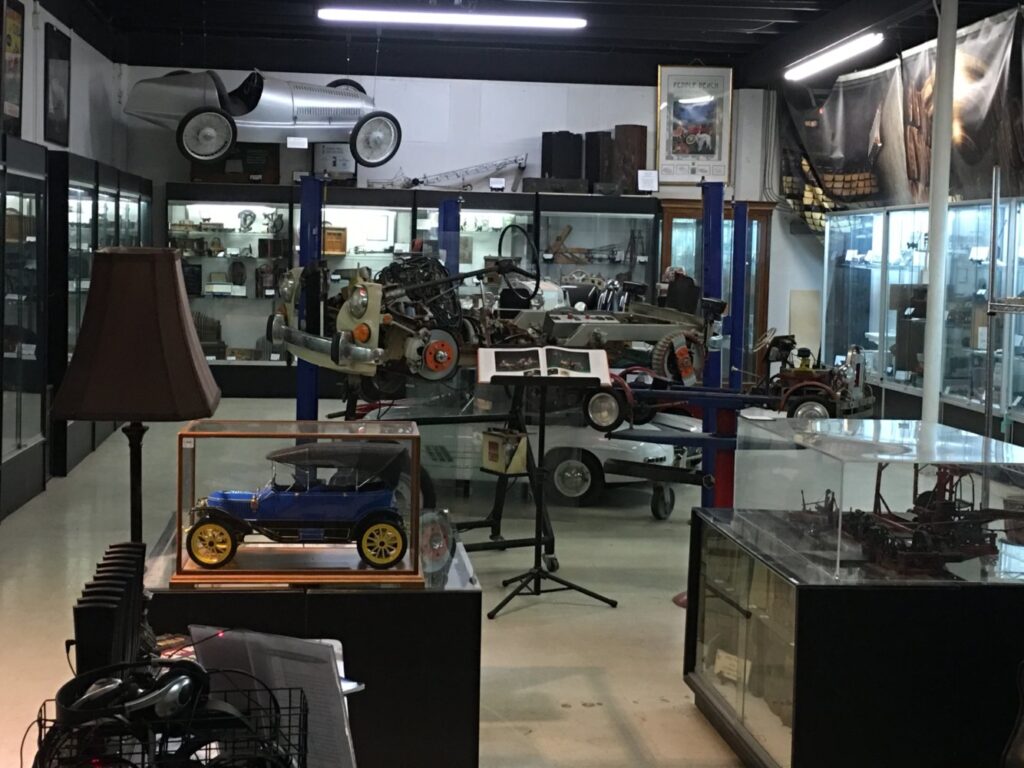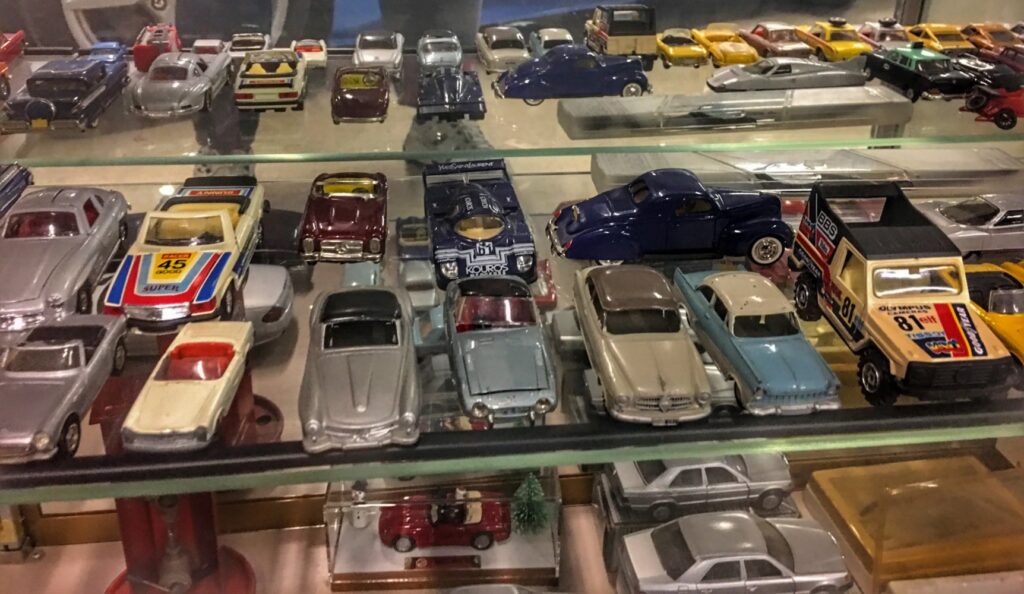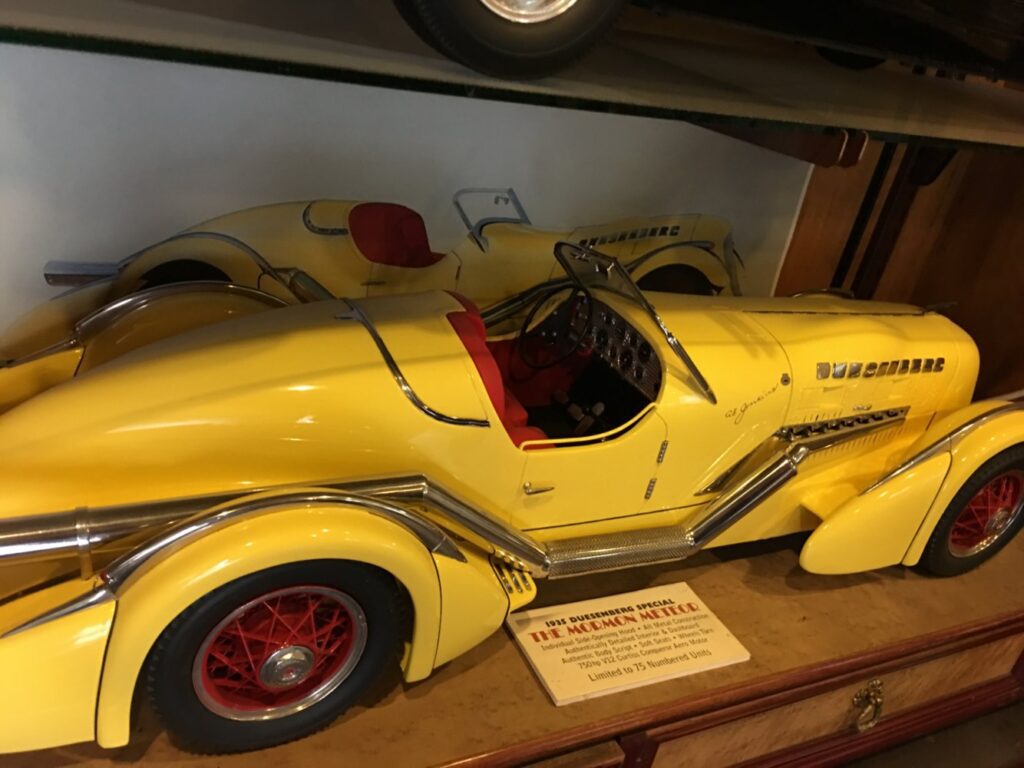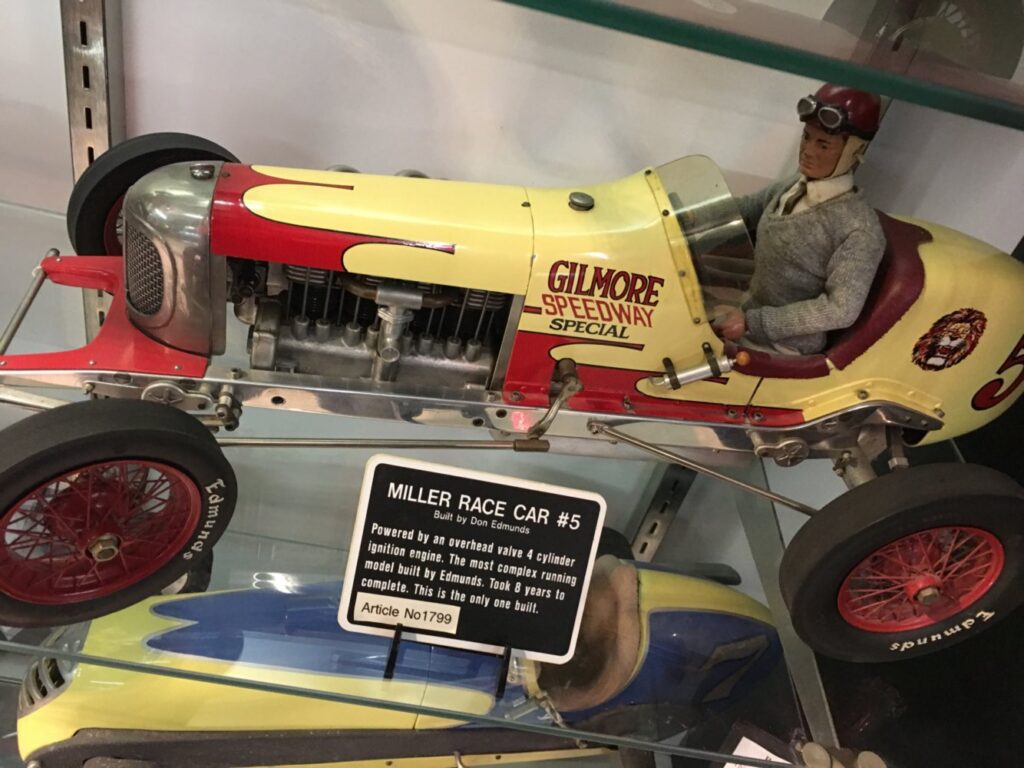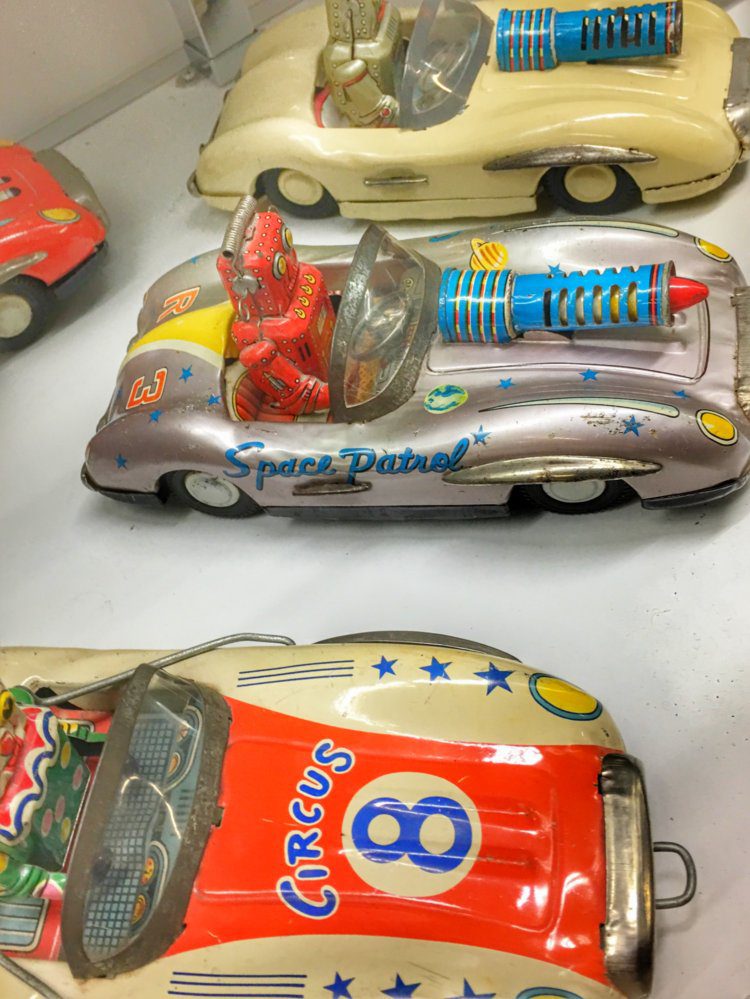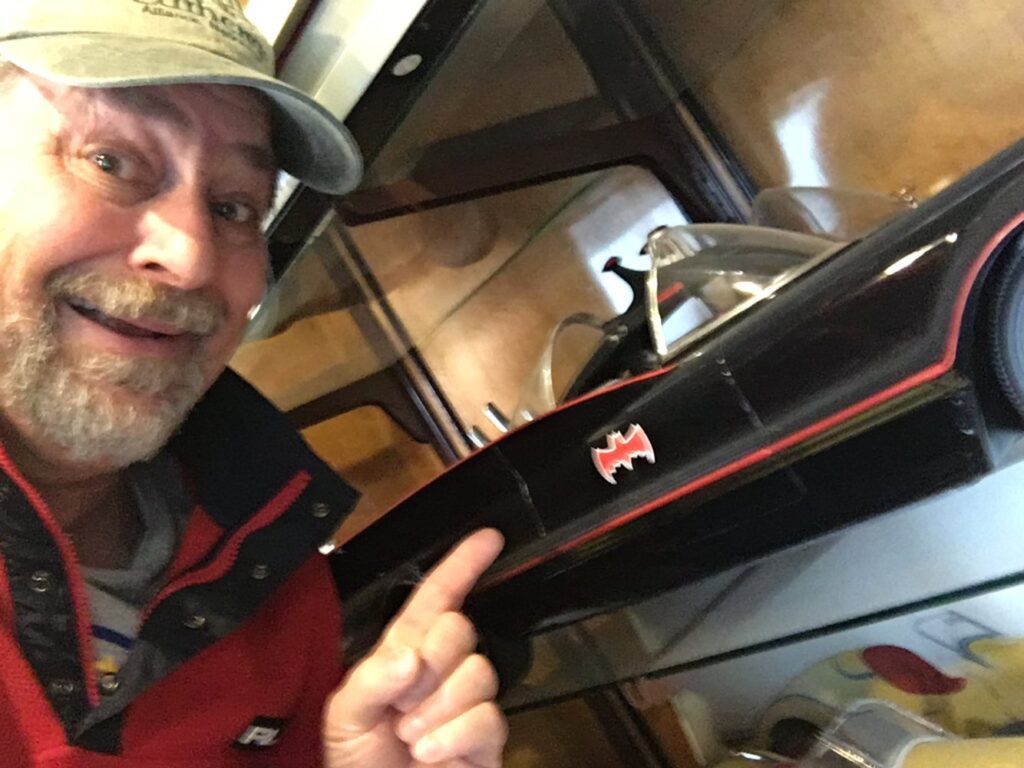 HAMILTON, OHIO
Hamilton, Ohio has many offerings, unique buildings and more.  But, it is also a town filled with some amazing murals.  Here are just a few.  I actually did a post in 2020 with many more murals.  Check out the post.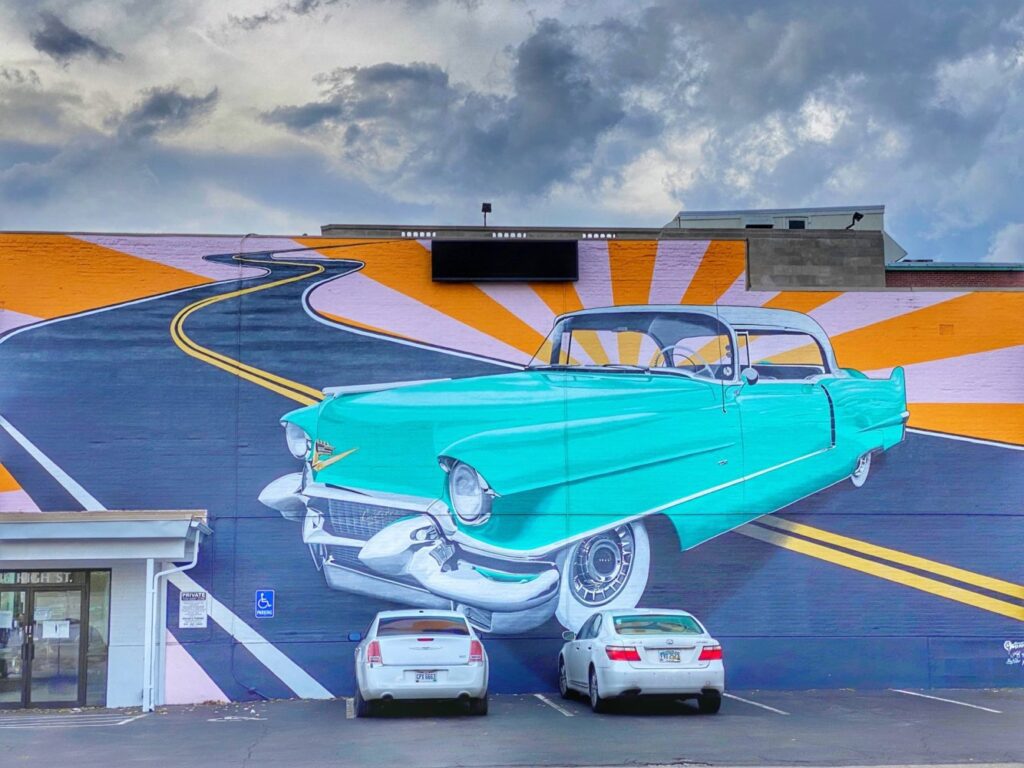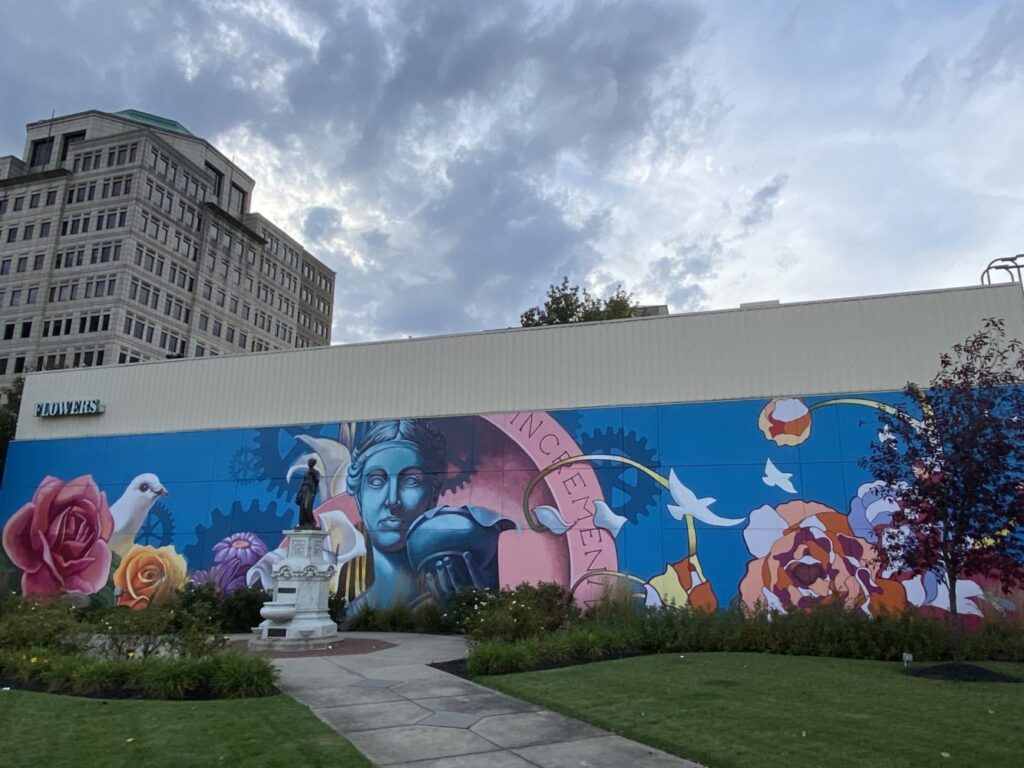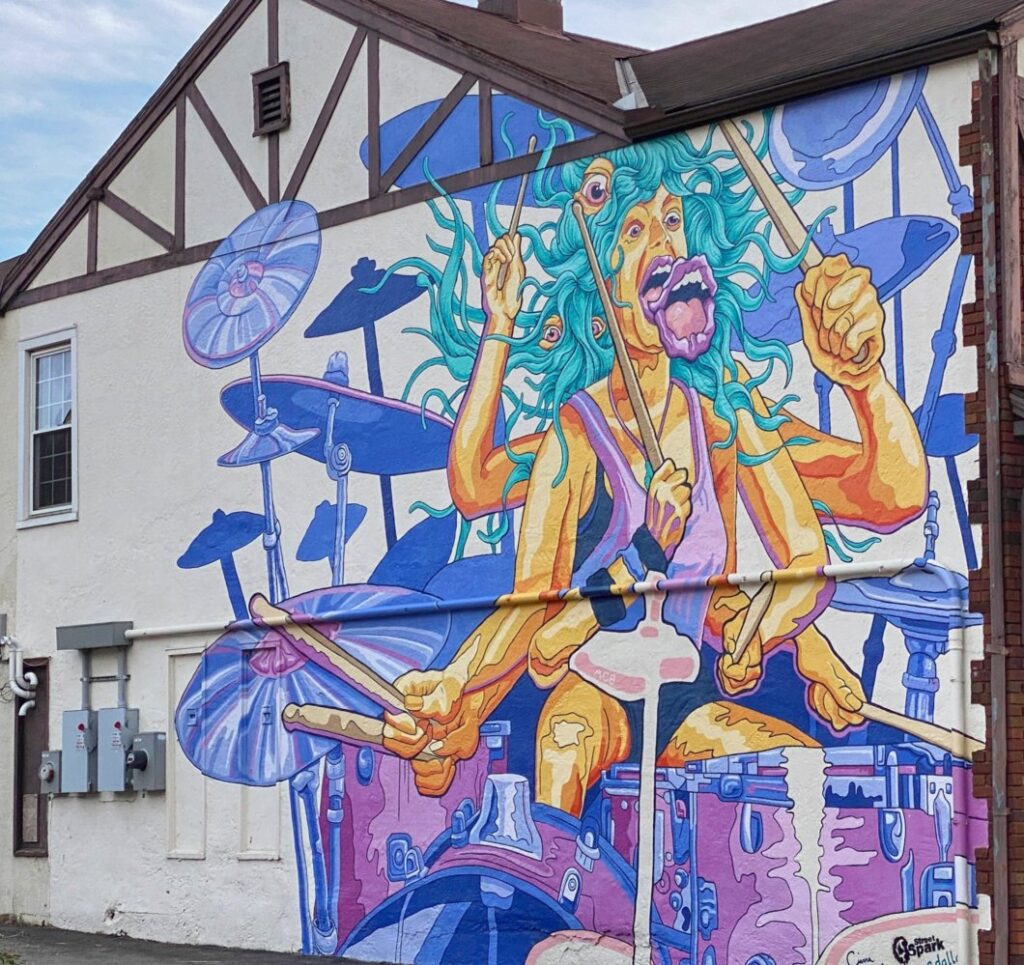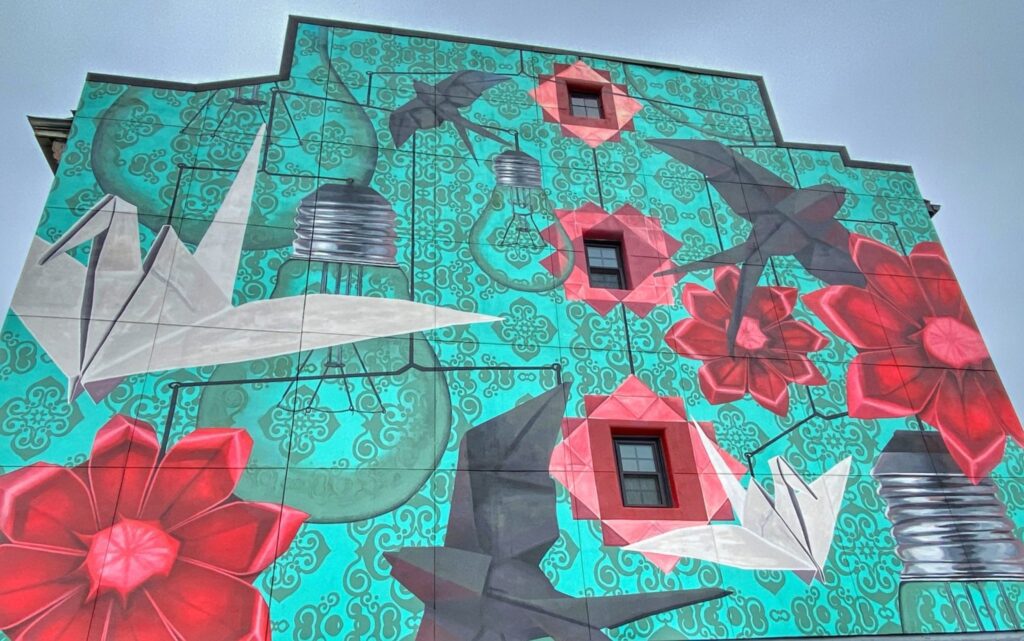 HAMILTON, ONTARIO
The Dundas/Hamilton area of Ontario is up on the Niagara Escarpment and the area has over 100 waterfalls!!  During my time in Canada in 2008, I  made it to a couple of the better ones.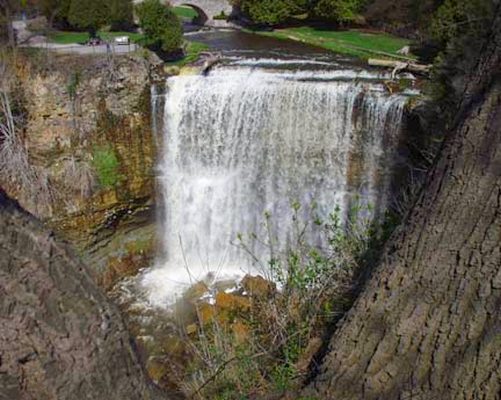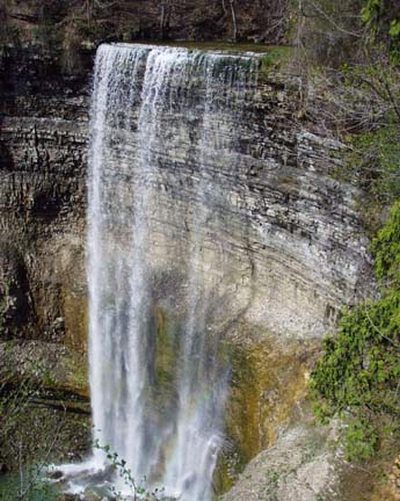 HATCH, NEW MEXICO
Do you like chiles?  How about some of the best, which come from Hatch, New Mexico, the "Chile Capital of the World."  Well, their chiles are amazing, but the town also has some big guys!!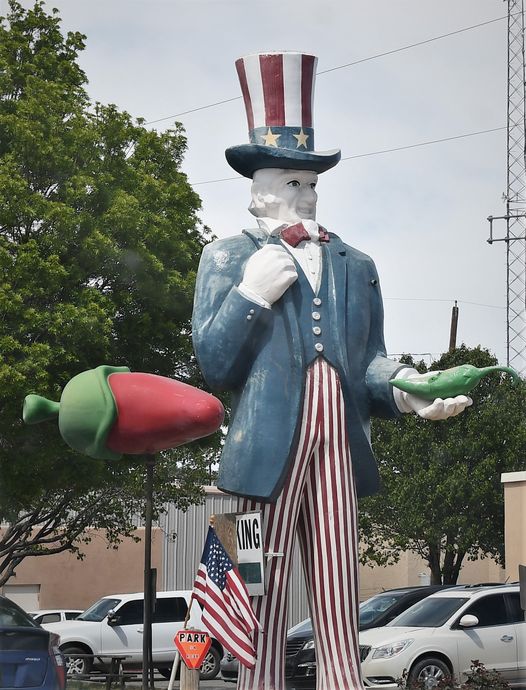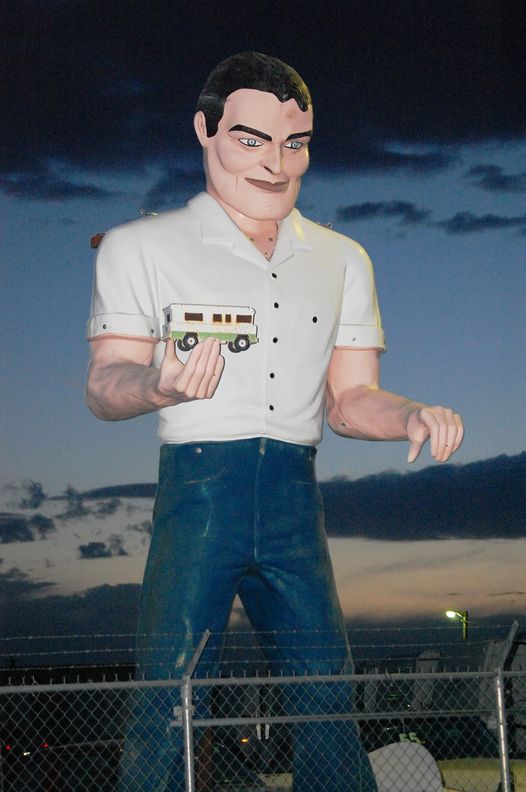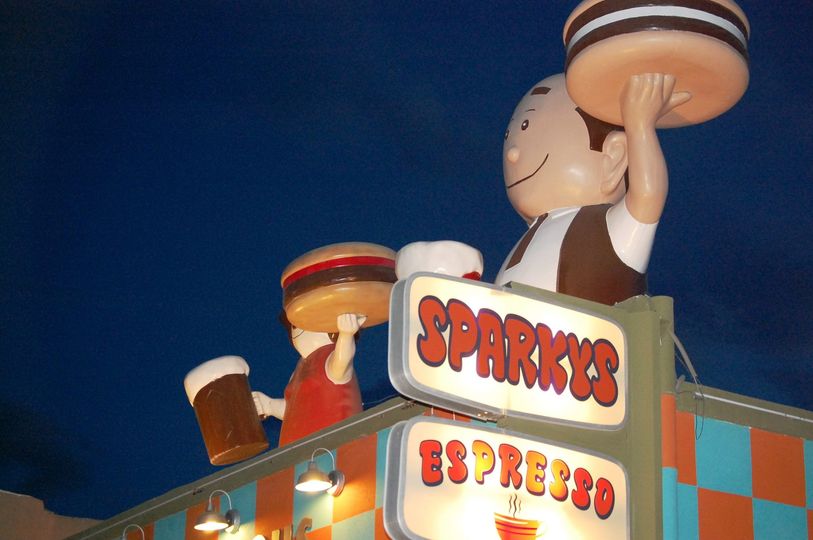 HIMEJI, JAPAN
I loved in Japan for a number of years and one of my favorite things to visit were the amazing castles from the 1300 – 1600s.  Perhaps the best of these is the Himeji Castle, which sits up on a hill overlooking the city Himeji.  Built in 1333 by Akamatsu Nomura and then got amajorfacelift in 1581 by Toyotomi Hideyoshi. It has 83 rooms and is the largest and most visited castle in Japan.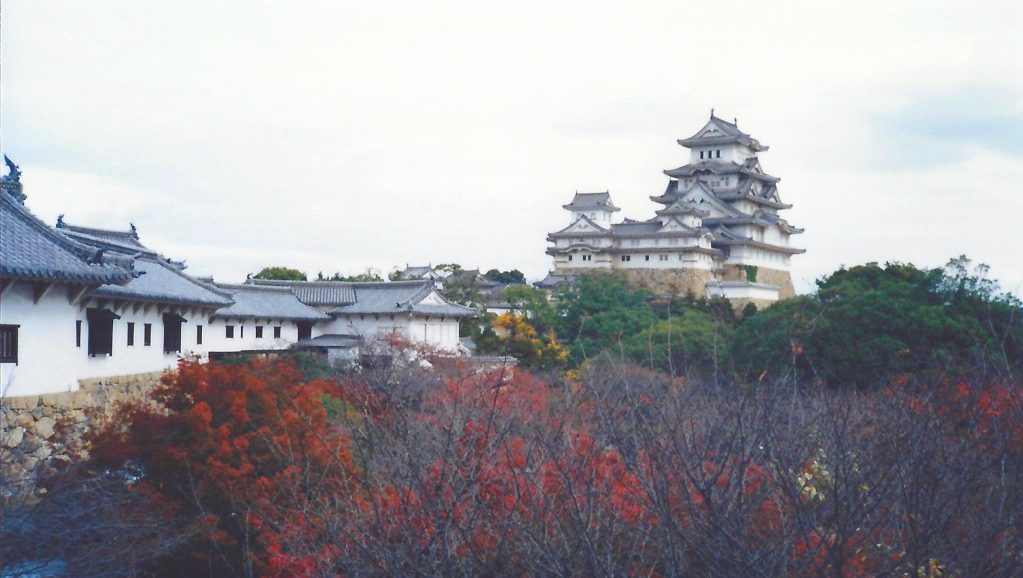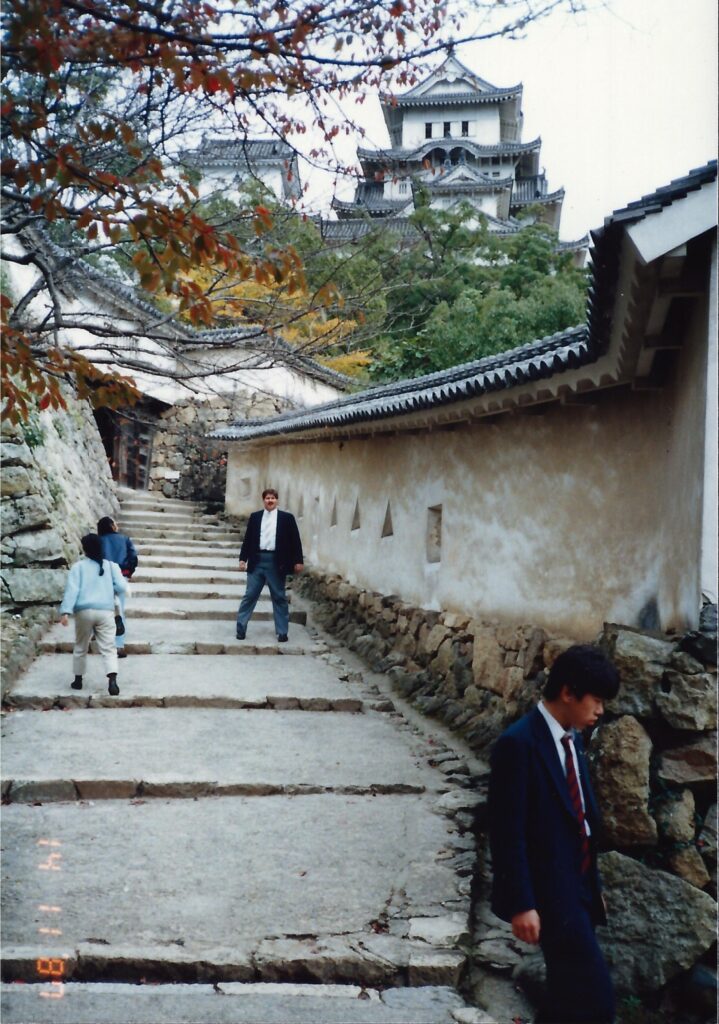 HUTTO, TEXAS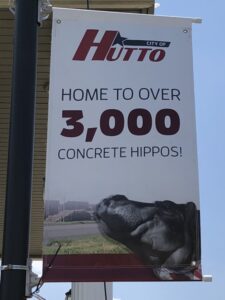 Hutto is a small community near Austin and Round Rock, Texas.  It is known for the high school mascot — the Hippos — and they can be seen all over the town.  In fact, they claim that there over 3,000 cement hippos dotting the town.  I'll only give you a couple here.
The popular legend for the hippos comes from a story in 1915 when a circus train stopped in Hutto to take on passengers and apparently, a hippo escaped.  They had to stop other trains while they attempted to pull the huge hippo from the muddy waters of Cottonwood Creek.  As a result, the high school adopted the Hippo as their mascot, as early as 1923.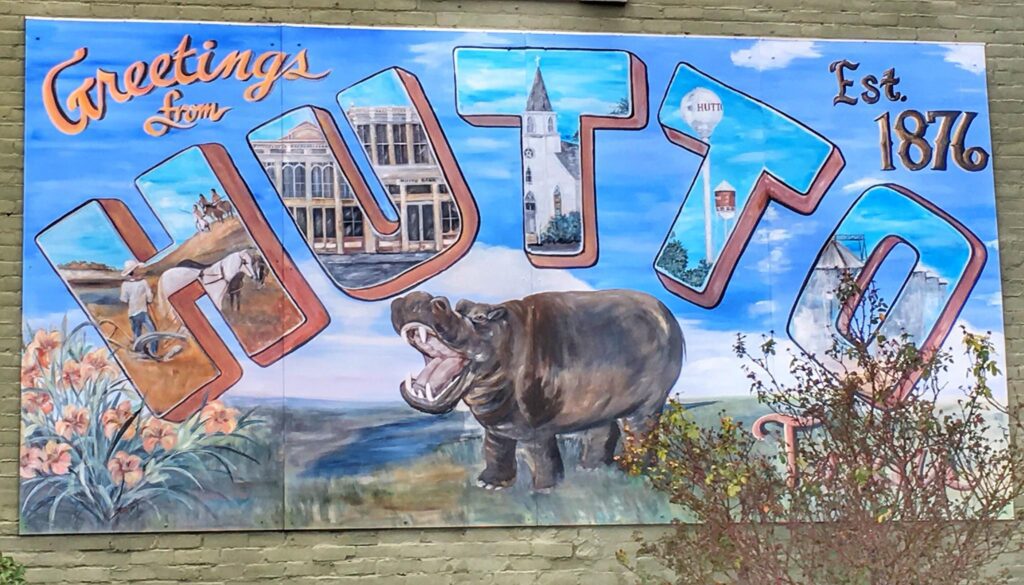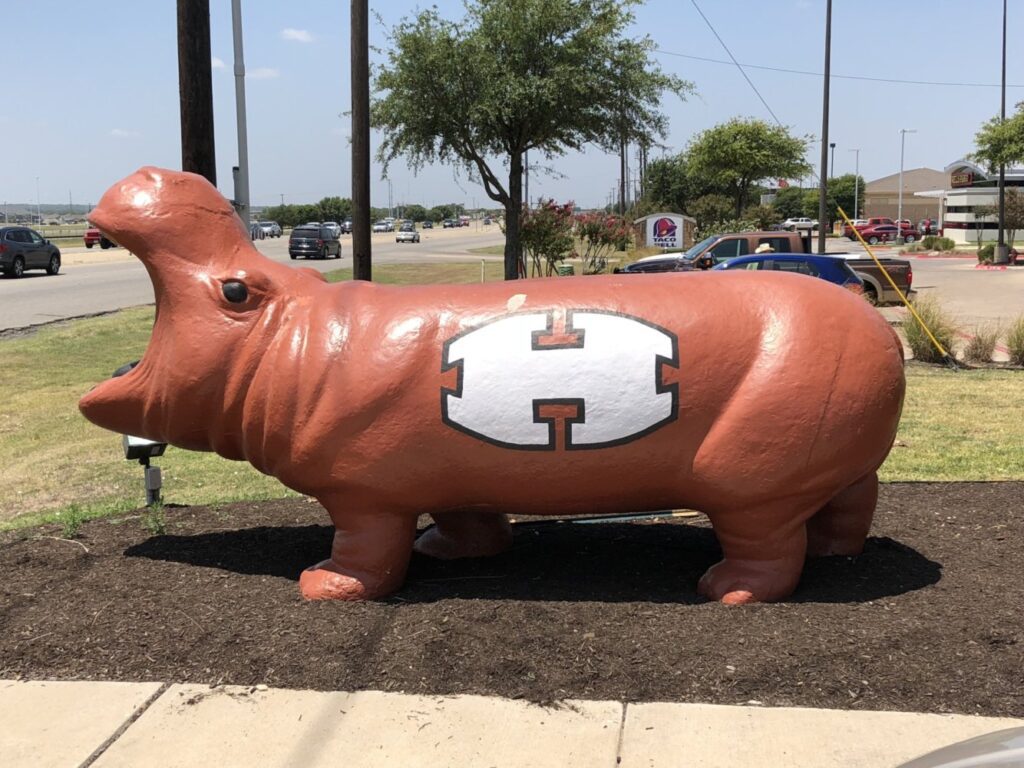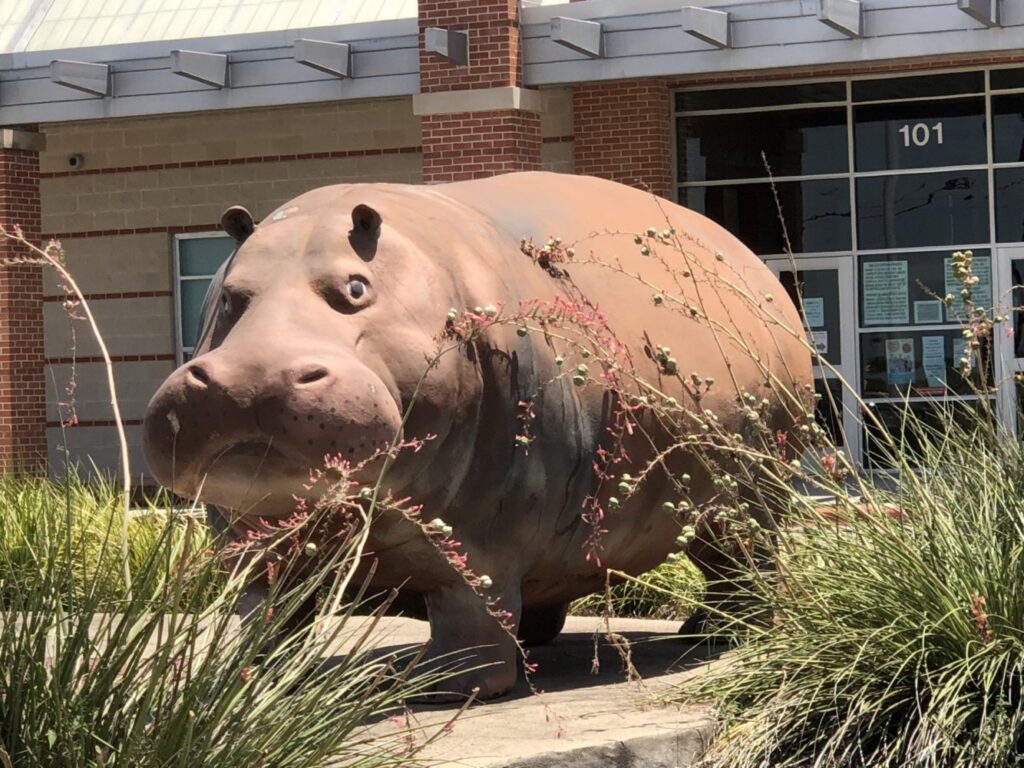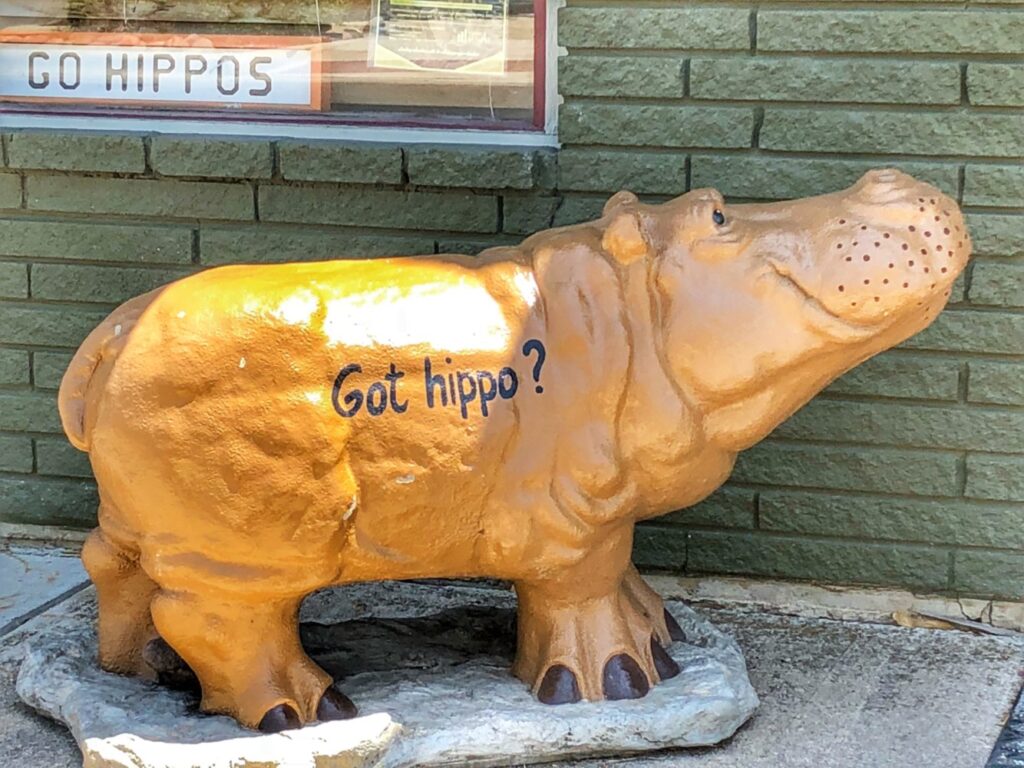 HOLBROOK, ARIZONA
Holbrook is the main gateway to the Petrified Forest National Park and, as such is a huge tourist town.  You can see dinosaurs, petrified wood stores and a variety of other quirky and fun things. You can even sleep in a Wigwam at one of the three remaining Wigwam Motels in the U.S.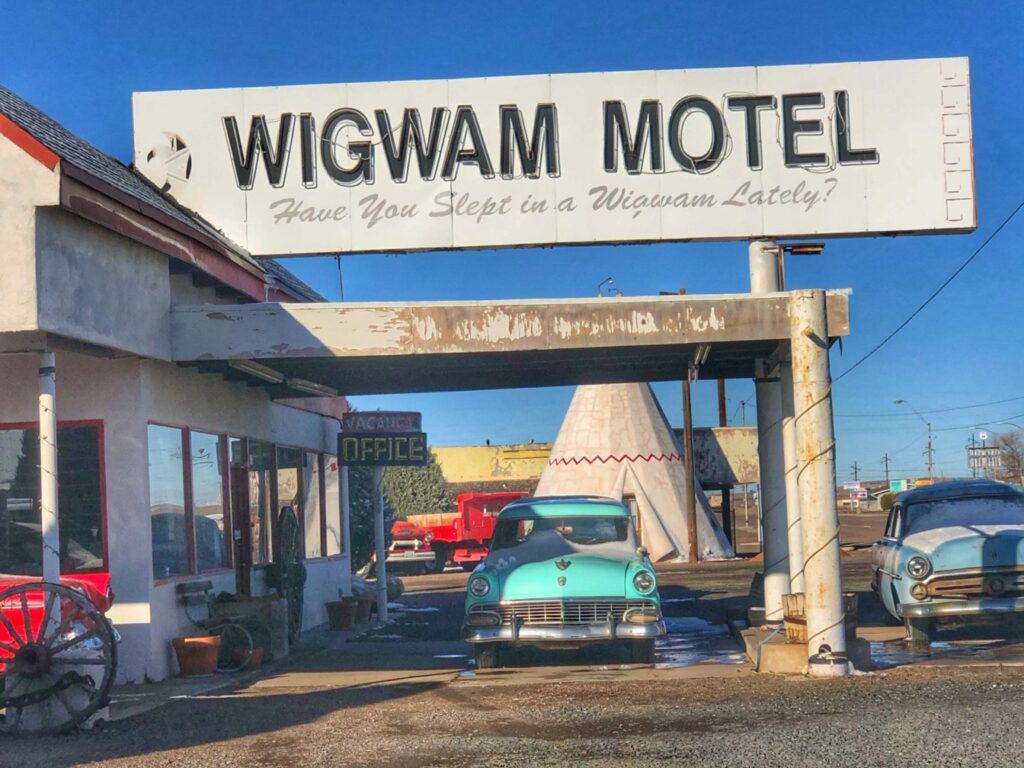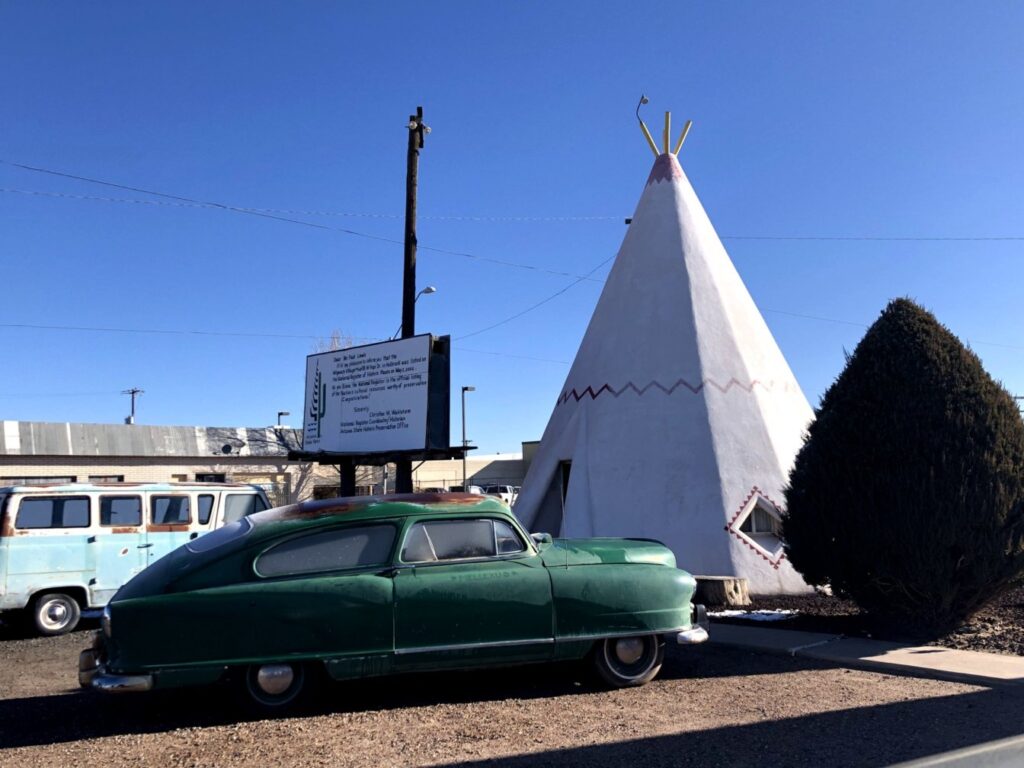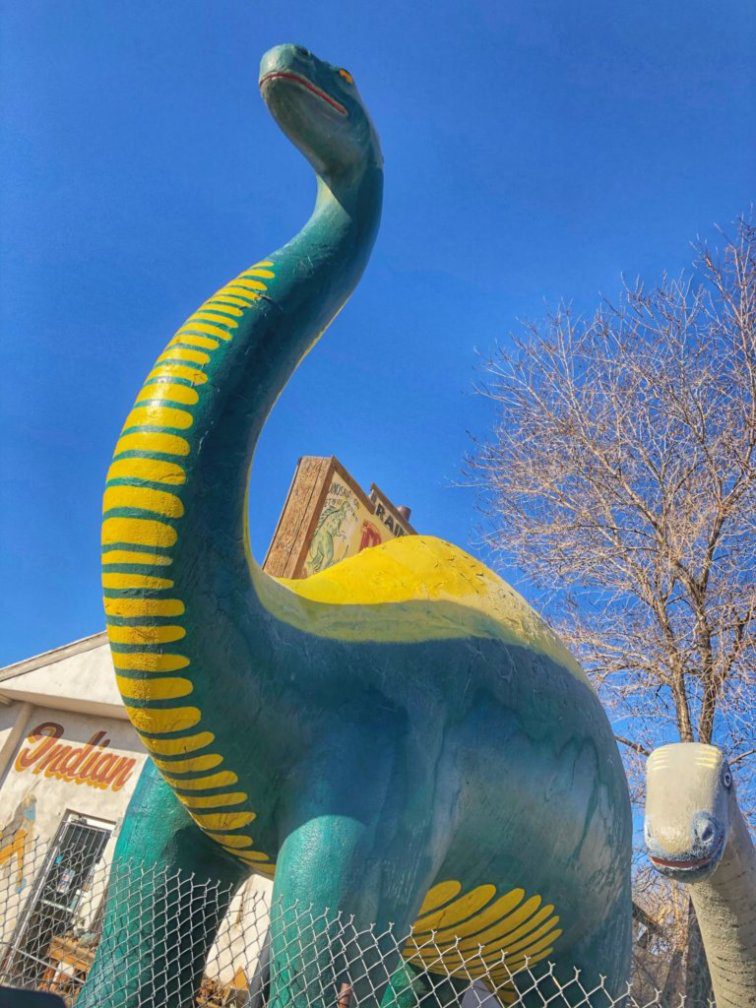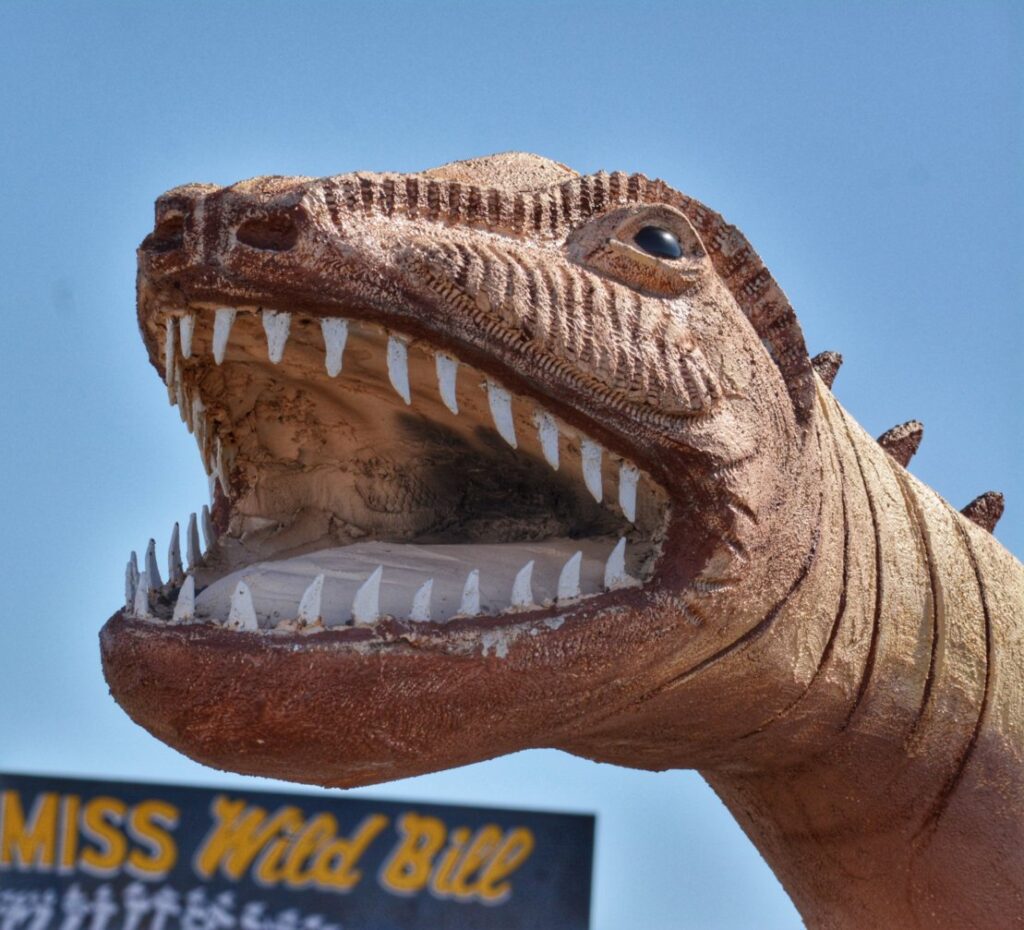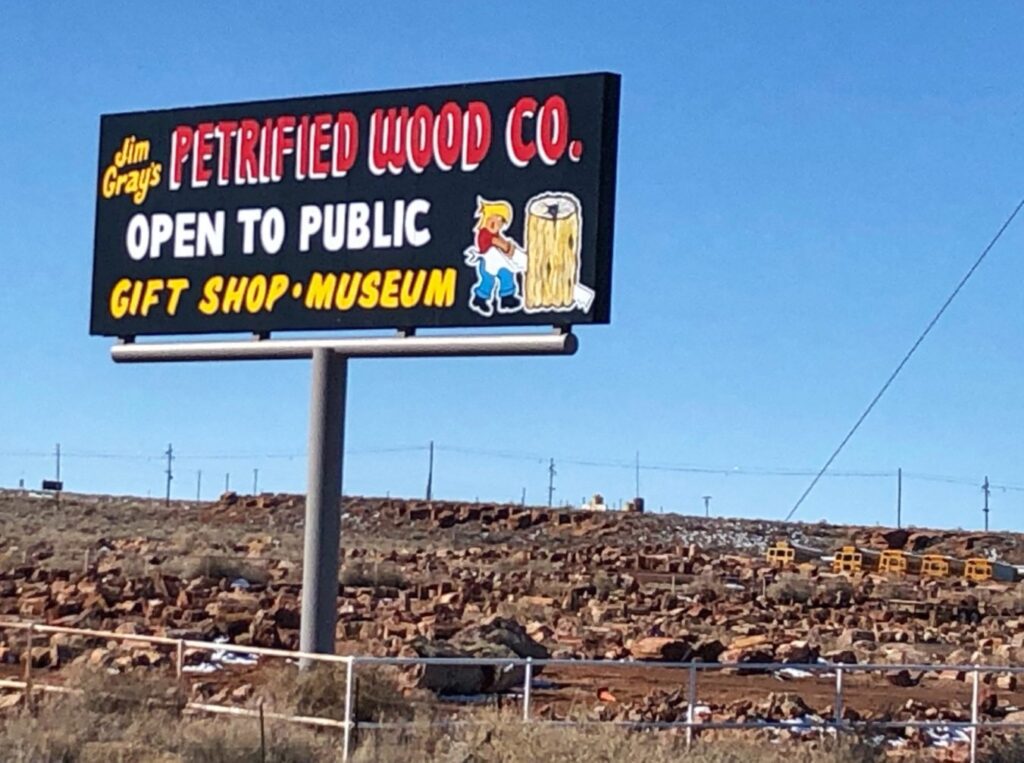 HOCHATOWN, OKLAHOMA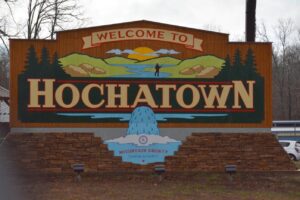 Hochatown is near Broken Bow, Oklahoma and Beavers Bend State Park. From the 1920's to 1959, the town was also hailed as "the moonshine capital of Oklahoma."  Today it is a tourist town with Bigfoot Tours and other touristy things.  I am not sure how the Bigfoot thing started in eastern Oklahoma, but it is always fun.  And check out the big muffler man with the cowboy  hat and golf club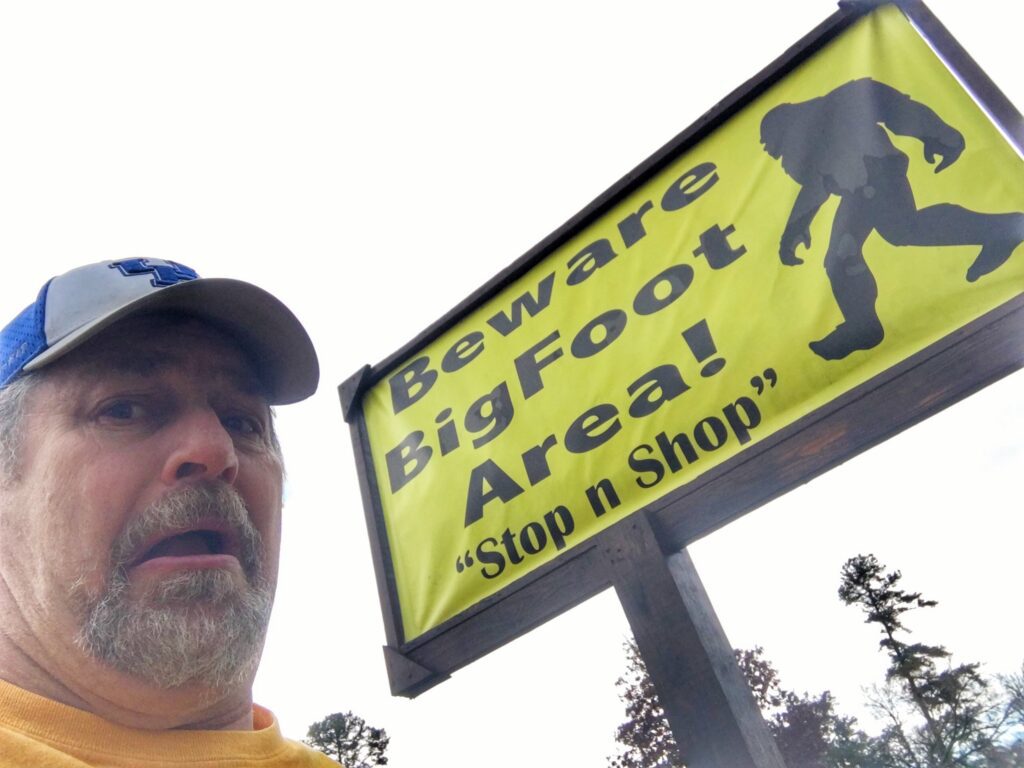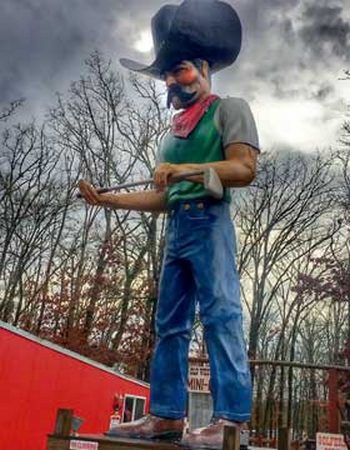 And now for a few other quick stops:
Hoboken, New Jersey
Home to Carlos Bake Shop!!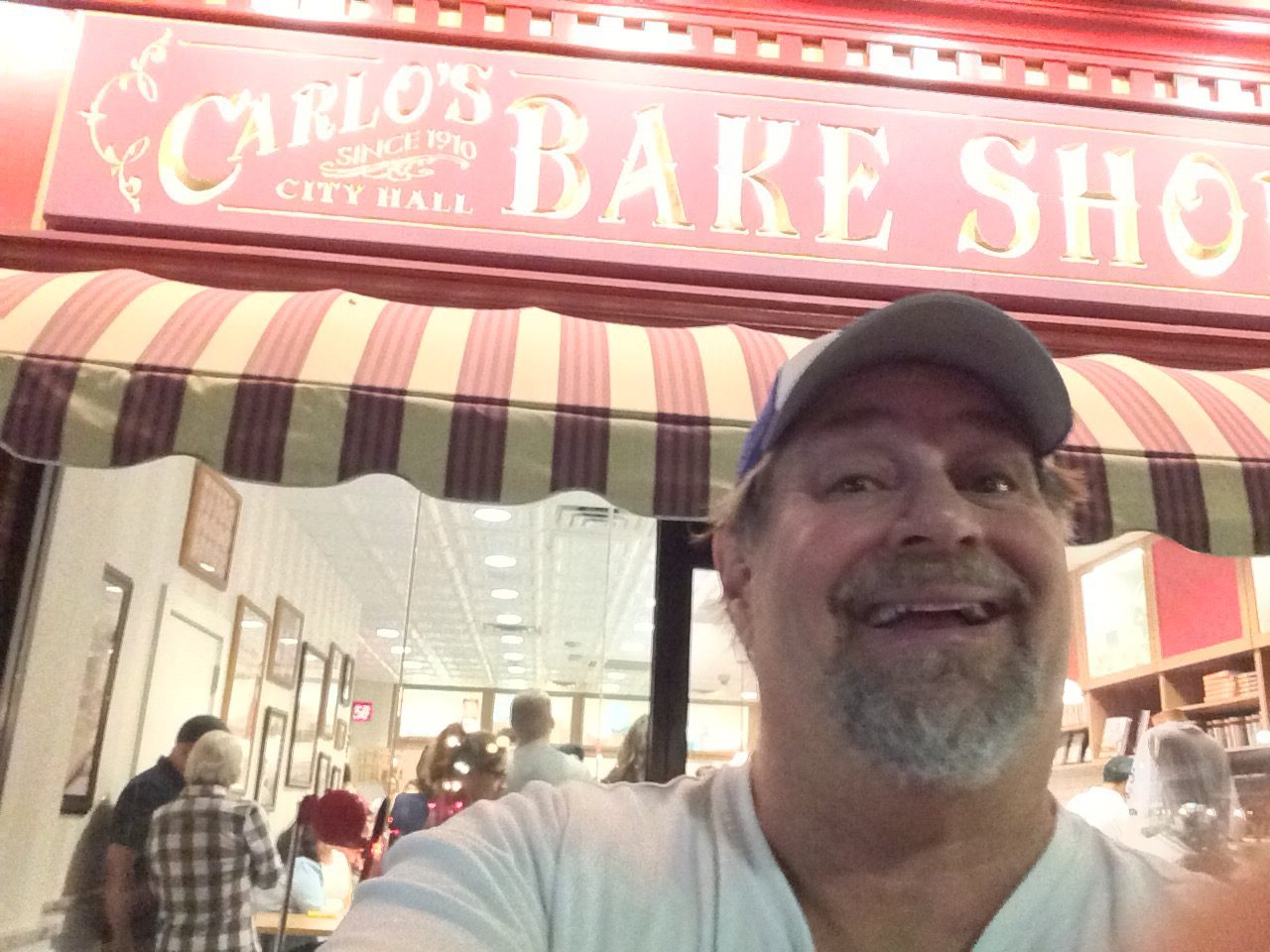 Hope, Arkansas
What do former President Bill Clinton and Watermelons have in common?  HOPE you can get the answer!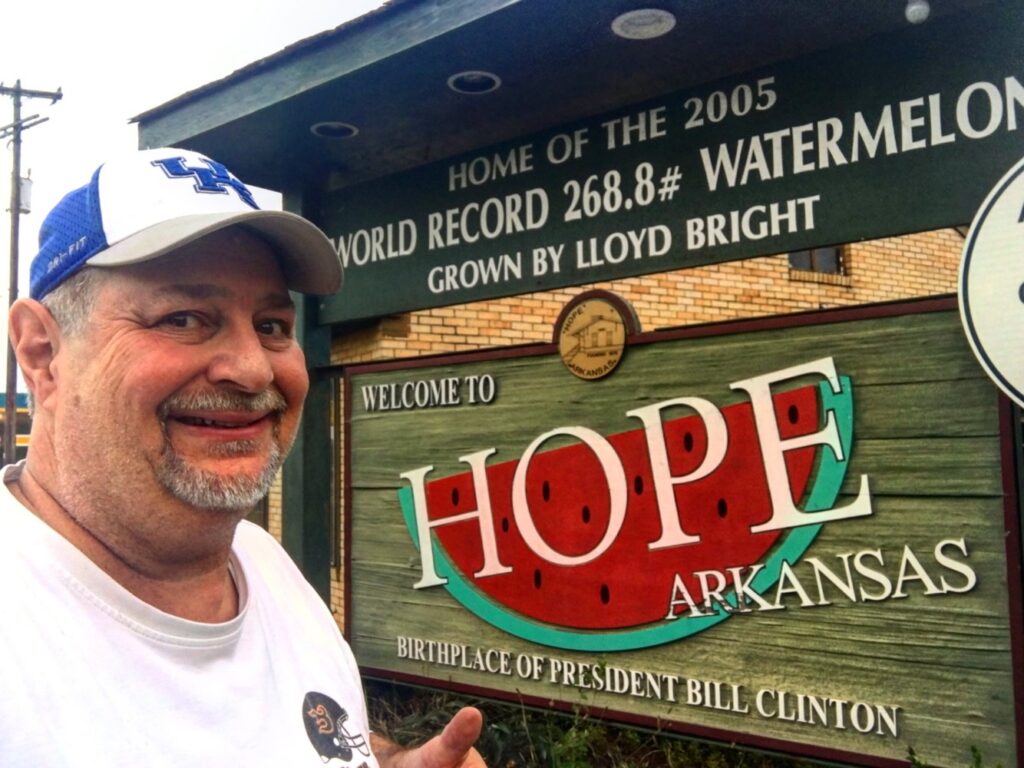 Hopewell, Illinois
Home of another Whispering Giant Indian carving by Peter Toth.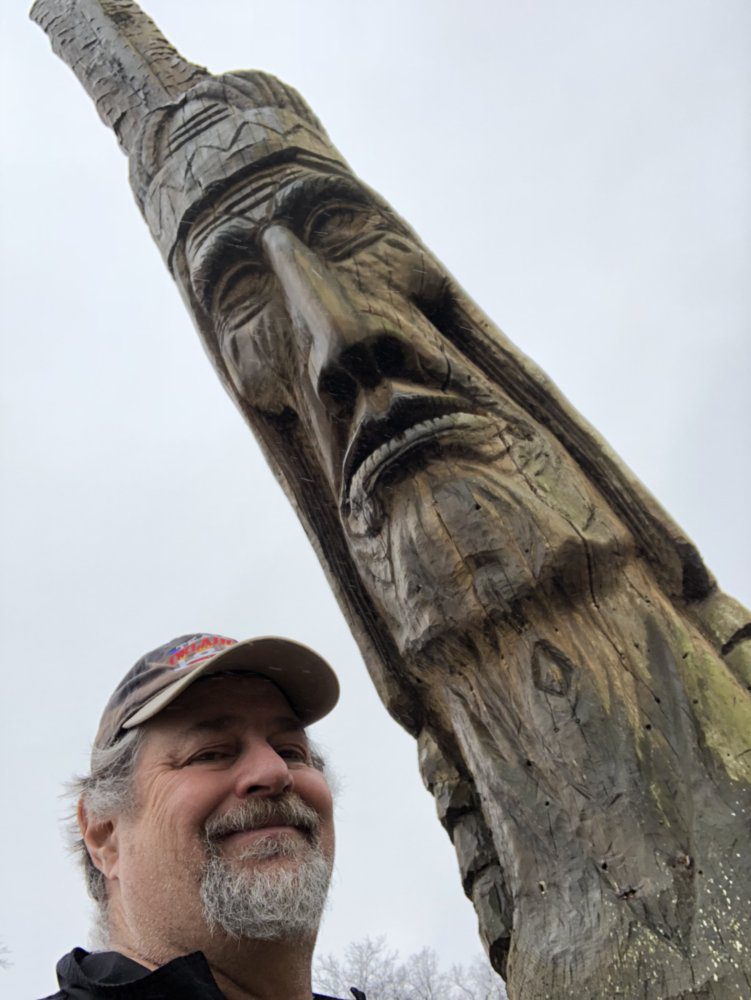 Hugo, Oklahoma
Home to the Circus Cemetery.  Great tribute to the many circus performers.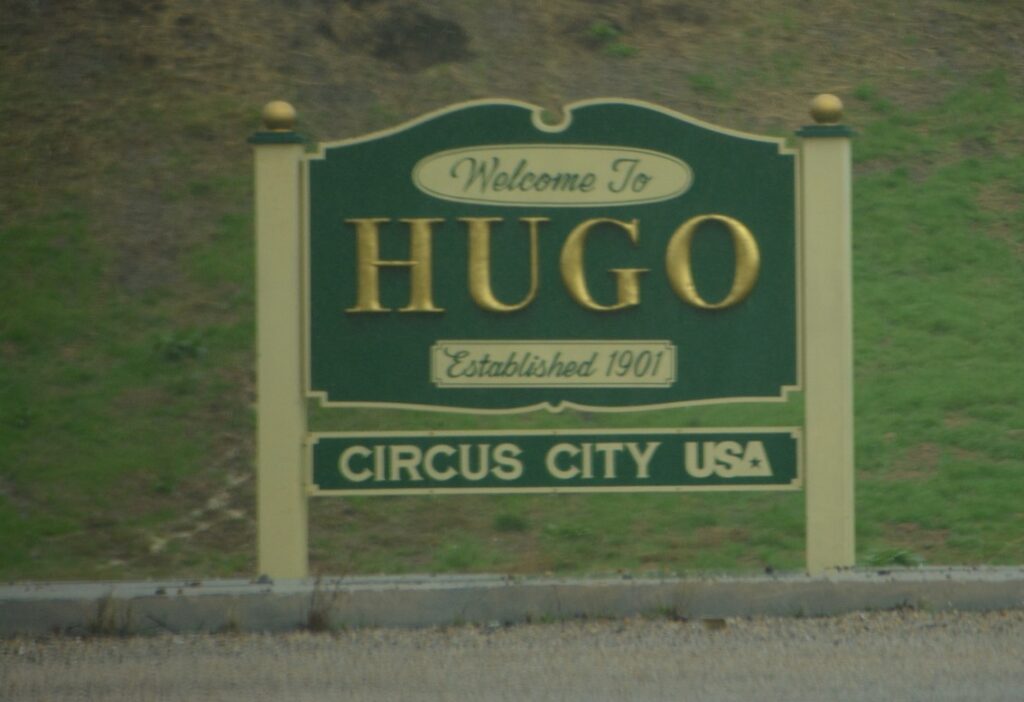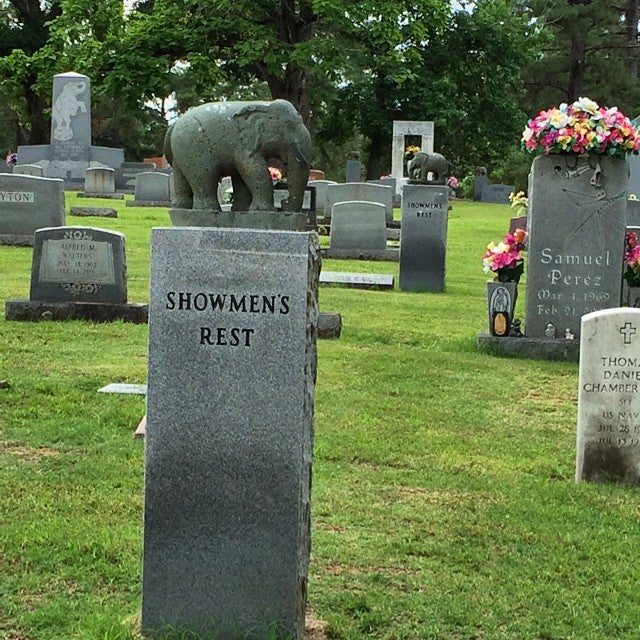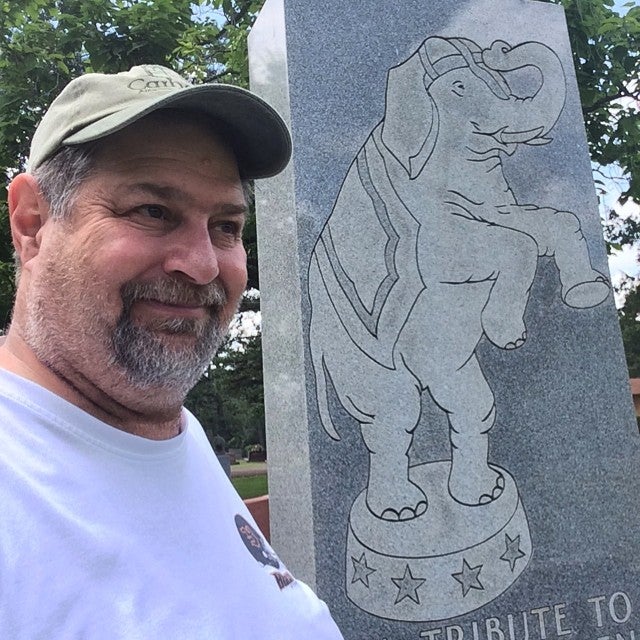 Helper, Utah
Tired of Muffler Men in this post?  How about the big black one in Helper, Utah, a famed coal mining town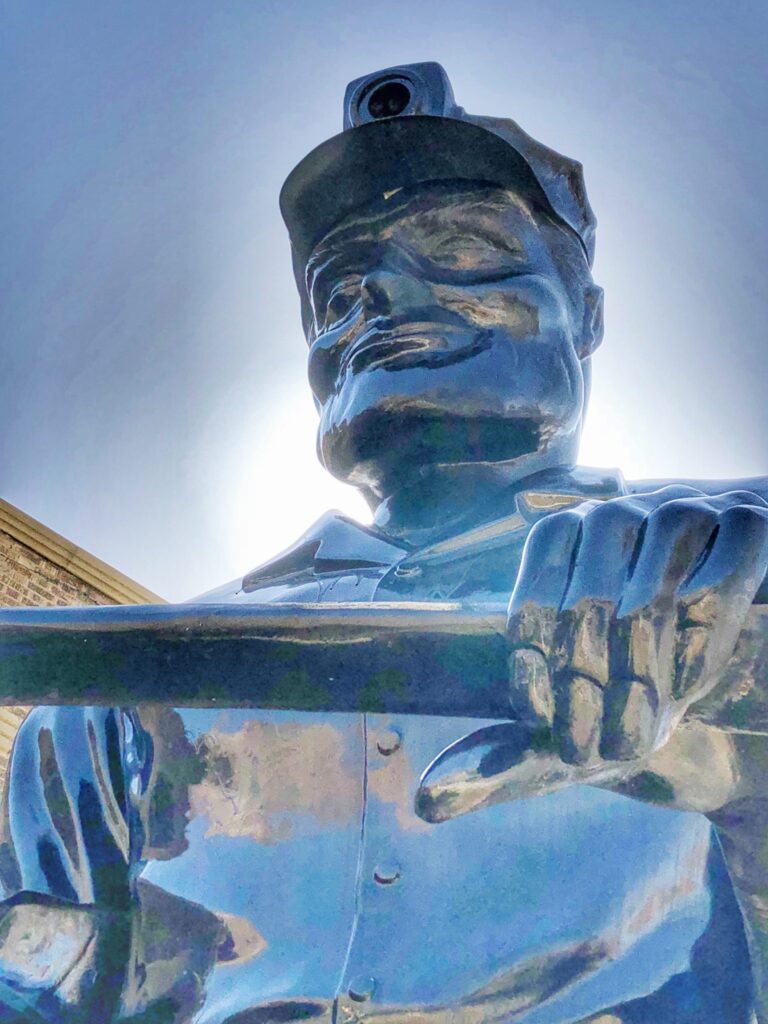 Heidelberg, Kentucky
Located along the lovely Sheltowee Trace.  It is divided by the Kentucky River and has a dam in place.  Got a lucky shot there and wanted to share it.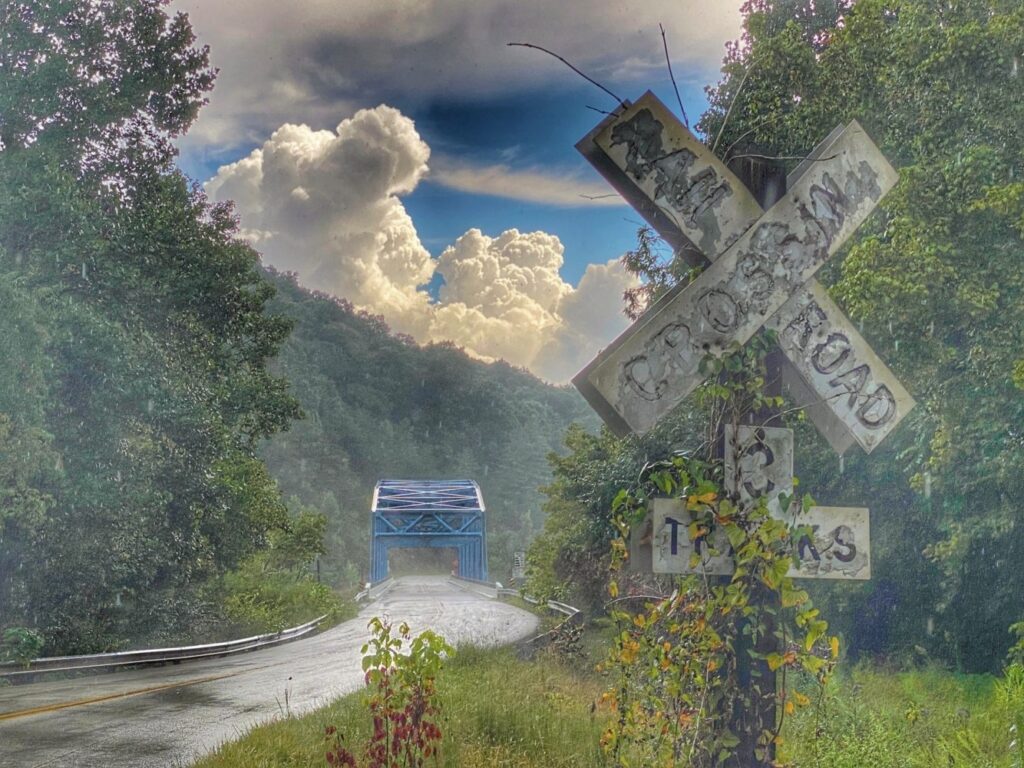 Heidelberg, Ontario
Speaking of Heidelberg, let's jump up to Ontario to the Olde Heidelberg which has been around since the 1860s. Famous for their beer and for their pig tails!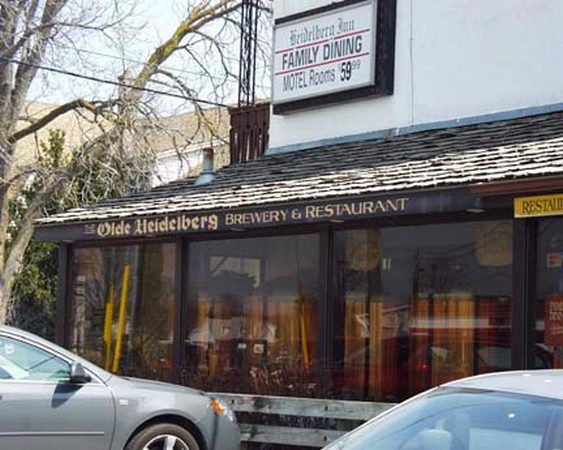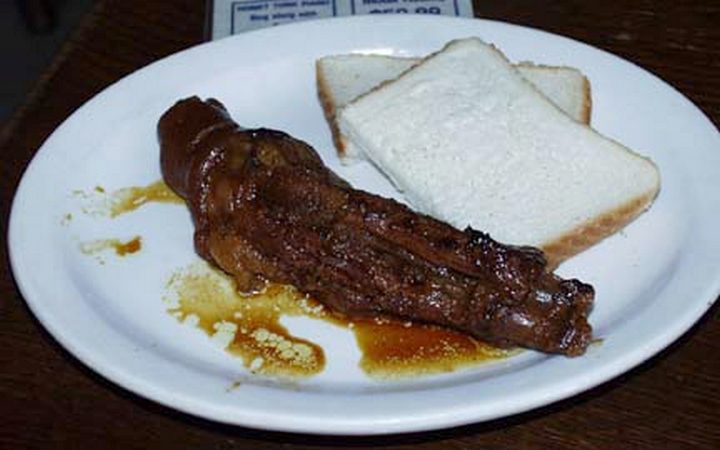 I have so many more places I could add…but, I think we'll end with a good old Home on the Range.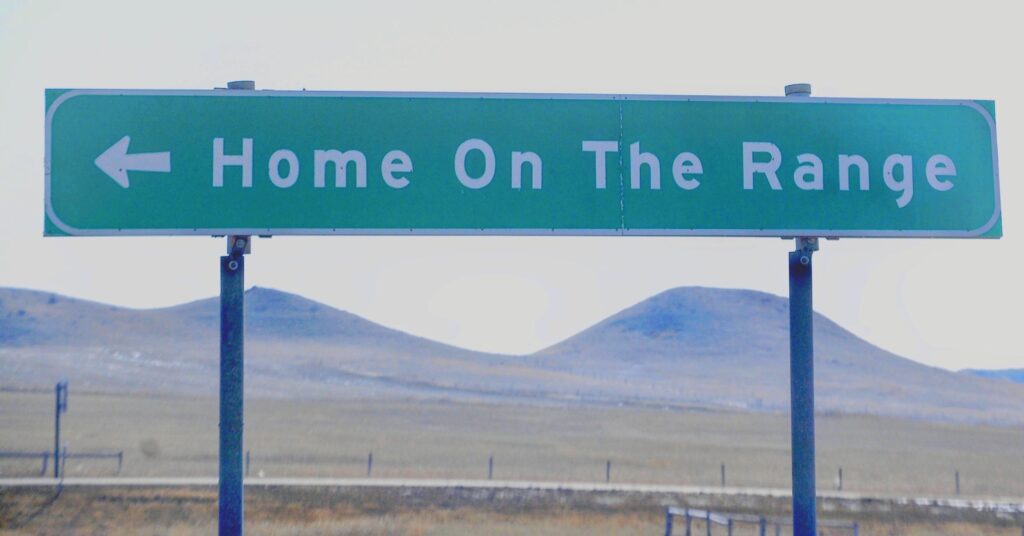 Hope you enjoyed the ride! 
If you like what you see, you can check out my books which cover so much more!
LESS BEATEN PATHS OF AMERICA TRAVEL SERIES

You can get my books online!  The series now has five books and I am working on books six and seven. Book Six will be all about murals from all over the country!! Watch for them later this year.